Afghanistan
One Million Dead From Afghan Heroin
[thefix] Since NATO began its "War on Terror" in 2001, heroin production in Afghanistan has increased 40 times and an estimated 1 million people have died as a result. Speaking last month in Vienna at the annual UN session of the Commission on Narcotic Drugs, Viktor Ivanov, the head of Russia's Federal Drug Control Service, said that the drug remains the primary factor of instability in the country. "Afghan heroin has killed more than 1 million people worldwide since the 'Operation Enduring Freedom' began and over a trillion dollars has been invested into transnational organized crime from drug sales," said Ivanov, "Any impartial observer must admit the sad fact that the international community has failed to curb heroin production in Afghanistan since the start of NATO's operation." The Taliban had implemented a ban on poppy growing shortly before US and NATO forces invaded the country, declaring it to be anti-Islam, but Afghanistan now produces 90% of the world's opium and the bulk of it ends up on European streets. The UN reported last year that 15% of Afghanistan's GNP, $2.4 billion each year, depends on drug-related exports. In addition, 157,000 hectares are being planted with poppies in Afghanistan this spring, up 3,000 from last year.

Ivanov said the country faces a Catch-22 because the local population is dependent on cultivating opium poppies, but sales to foreign markets are also fueling the Taliban insurgency. "We can intercept and seize tons of narcotics, we can make arrests of traffickers, but we really need to choke off the funds that supply this," said Gil Kerlikowske, director of the US Office of National Drug Control Policy. However, the US and Russia are divided on how to approach the issue. The US appears reluctant to get rid of all Afghan poppy fields, while Russia is urging total eradication. "Instead of destroying the machine-gun nest, they suggest catching bullets flying from the machine-gun. We suggest eradicating the narcotic plants altogether. As long as there are opium poppy fields, there will be trafficking," said Ivanov. "The US together with the Colombian government eradicates 200,000 hectares of coca bushes a year. In Afghanistan, only 2,000 hectares of poppy fields are being eradicated—one 100th of that amount."


The Fix is a website dealing with addiction and recovery. It features a mix of breaking news, exclusive interviews, investigative reports and essays.
Posted by: Besoeker || 12/01/2013 13:05 || Comments || Link || E-Mail|| [6485 views] Top|| File under:
Pakistan promises to help Afghan officials meet Mullah Baradar
[TELEGRAPH.CO.UK] Pakistain's prime minister said he was committed to helping find peace in Afghanistan and that a deal had been reached to allow Afghan negotiators to meet a high-profile

Taliban capo

.

Speaking during his first visit to Kabul since taking power in May,
Nawaz Sharif


... served two non-consecutive terms as prime minister, heads the Pakistain Moslem League (Nawaz). Noted for his spectacular corruption, the 1998 Pak nuclear test, border war with India, and for being tossed by General Musharraf...


said next year marked a "milestone" as foreign forces left the country and urged an end to what he called the "destructive cycle of conflict."

His one-day visit comes at a crucial moment. President Hamid Maybe I'll join the Taliban Karzai
... A former Baltimore restaurateur, now 12th and current President of Afghanistan, displacing the legitimate president Rabbani in December 2004. He was installed as the dominant political figure after the removal of the Taliban regime in late 2001 in a vain attempt to put a Pashtun face on the successor state to the Taliban. After the 2004 presidential election, he was declared president regardless of what the actual vote count was. He won a second, even more dubious, five-year-term after the 2009 presidential election. His grip on reality has been slipping steadily since around 2007, probably from heavy drug use...
is locked in dispute with Washington over a deal to allow American troops to remain in Afghanistan beyond the end of 2014.

At the same time, Afghan negotiators are desperate to meet Mullah Abdul Ghani Baradar, who was captured by Pakistain in 2010 when he was the Taliban's deputy leader. They believe he could be instrumental in persuading his comrades to reach a settlement with Kabul.

Pakistain says he has been released but Afghan officials complain he remains under the tight control of local security agencies.


Posted by: Fred || 12/01/2013 00:00 || Comments || Link || E-Mail|| [6458 views] Top|| File under: Govt of Pakistan
Sharif Says Pakistan Respects BSA Decision
[Tolo News] Pakistain's Prime Minister
Nawaz Sharif


... served two non-consecutive terms as prime minister, heads the Pakistain Moslem League (Nawaz). Noted for his spectacular corruption, the 1998 Pak nuclear test, border war with India, and for being tossed by General Musharraf...


visiting Kabul on Saturday said that his country respects the Afghan people's decision on signing the Kabul-Washington Bilateral Security Agreement (BSA) after a Loya Jirga voted to approve the accord last week.

Sharif, who arrived Kabul on Saturday morning for his first trip to Afghanistan, spoke in a joint news conference with

Afghanistan's Caped President

Hamid Maybe I'll join the Taliban Karzai.
... A former Baltimore restaurateur, now 12th and current President of Afghanistan, displacing the legitimate president Rabbani in December 2004. He was installed as the dominant political figure after the removal of the Taliban regime in late 2001 in a vain attempt to put a Pashtun face on the successor state to the Taliban. After the 2004 presidential election, he was declared president regardless of what the actual vote count was. He won a second, even more dubious, five-year-term after the 2009 presidential election. His grip on reality has been slipping steadily since around 2007, probably from heavy drug use...
"Afghanistan is an independent country and the BSA signing is up to the country," Sharif said. "We respect the decision of Afghanistan's people."

His comments come as the world watches Karzai's next move, following the President's controversial announcement that he we disregard the Jirga's recommendation to sign the accord promptly and would hold-off on it until the April elections. He has said he will only sign the BSA if the U.S. meets three new preconditions he has laid out.

Sharif on Saturday said that Afghanistan would face many challenges in 2014 and it was important for the security transition process with NATO


...the North Atlantic Treaty Organization. Originally it was a mutual defense pact directed against an expansionist Soviet Union. In later years it evolved into a mechanism for picking the American pocket while criticizing the cut of the American pants...


troops leaving the and political transition with the April elections to be orchestrated peacefully.

President Karzai on Saturday stressed the role the U.S. and Pakistain needed to play in helping Afghanistan achieve peace.

"Pakistain and United States can make the Afghan

grinding of the peace processor

succeed and both countries should help us in peace negotiations," Karzai said.

Sharif, meanwhile, reconfirmed Pakistain's dedication to the Afghan

grinding of the peace processor

.

"Pakistain will continue its efforts in the Afghan

grinding of the peace processor

and regional countries also will help Afghanistan in this regard," Sharif said. "A stable Afghanistan is in the interests of Pakistain's security."

Despite the trip and rhetoric, though, Afghan political parties and experts have expressed skepticism about Islamabad's honest commitment to peace in Afghanistan.

"This is the media policy of Pakistain, not the real policy," Afghan military expert Jawid Kohestani said.

It was also announced on Saturday that Sharif would meet with Afghan political parties and Presidential candidates.

On Saturday, just as Sharif arrived in Kabul, there were reports of missiles being fired from Pakistain into Kunar province


... which is right down the road from Chitral. Kunar is Haqqani country.....


. No casualties have been reported yet, but if accurate, the onslaught would not be the first time this year that there has been a flare up over the volatile border.

Posted by: Fred || 12/01/2013 00:00 || Comments || Link || E-Mail|| [6460 views] Top|| File under: Govt of Pakistan
Africa Horn
Shabelle Media back on air after 35 days
[Shabelle] After 35 days, Shabelle media services returns back on air as before. The media services were switched off by Government forces on 26/10/2013 after an order by the internal security minister Abdulkarim Hussein Guled.

The machinery of the media services has been completely destroyed by Government forces, forcing the media officials to replace them with temporary equipments.

Viewers and listeners of Shabelle will continue enjoying the programs and authentic news dating from 30/11/2013.

However,


women are made to be loved, not understood...


the owner of the media service Mr. Abdimalik Yusuf and Famous journalist Mohammed Bashir Hashi who interviewed the rape victim Ms Fatuma Abdulqadir are still in Government custody where no trial has taken place for duration of two weeks.

The reason behind Abdulmalik's imprisonment is not clear and the government has not yet stated why he is still in Mogadishu's central prison.
Posted by: Fred || 12/01/2013 00:00 || Comments || Link || E-Mail|| [6461 views] Top|| File under:
Somalia parliament starts debate on motion to impeach PM
[Pak Daily Times] Somalia's parliament begun on Saturday debating a no-confidence motion against the prime minister who has fallen out with the president. Prime Minister Abdi Farah Shirdon Saaid has said he welcomed parliament's intervention to settle the disagreement with President Hassan Sheikh Mohamud. Saaid has not disclosed any details of the dispute but

politician

s say it is over the composition of a new cabinet. After parliament's speaker confirmed there was the required support among members to proceed, the debate - that could force the prime minister from office - was adjourned until Sunday. It was not clear when a vote would be held, officials said. The high-level rift could damage a fledgling government that the West says is the best in decades in a war-torn country that is battling al Qaeda-linked

Death Eater

group al-Shabaab.


... the Islamic version of the old Somali warlord...
Posted by: Fred || 12/01/2013 00:00 || Comments || Link || E-Mail|| [6459 views] Top|| File under:
Africa North
Presidential media adviser: Western institutions foment extremism and chaos in Egypt
[Egypt Independent] Western institutions are fomenting chaos and Islamist extremism in Egypt, said Presidential Media Adviser Ahmed Elmoslemany in his lecture at the Faculty of Arts and Languages ​​of the University of Bucharest.

The presidential adviser argued that Western powers aim to destabilize Egypt in order to elevate their own position in the world, though he did not clarify how exactly chaos and political instability benefit any of Egypt's Western allies and trading partners.

Elmoslemany's argument plays into a common narrative of victimization by the Egyptian political establishment, which blames the West for the rise of the

Moslem Brüderbund

and the instability that followed after the first democratically-elected president was removed from office by the military.

The lecture was attended by a number of Arab ambassadors, students and professors, where Elmoslemany spoke about his vision for the future after the 30 June revolution, adding that Egypt's goal is to reinstate the "Egyptian civilizational project."

Posted by: Fred || 12/01/2013 00:00 || Comments || Link || E-Mail|| [6457 views] Top|| File under: Arab Spring
Mali coup leader charged with murder
[MAGHAREBIA] The soldier who led the Mali coup has been charged with "murders and

liquidation

s", BBC reported on Thursday (November 28th) citing a judicial source.

In the months that followed the March 2012 coup, atrocities were allegedly committed by Amadou Sanogo's men against military personnel considered loyal to ousted president Amadou Toumani Toure.

The coup precipitated the fall of northern Mali to al-Qaeda-linked

bad boy

s.
Posted by: Fred || 12/01/2013 00:00 || Comments || Link || E-Mail|| [6459 views] Top|| File under:
Maghreb still faces Mali menace
[MAGHAREBIA] Military action in Mali may soon be over, but the job of protecting the Sahel from

bully boyz

and traffickers is just getting started.

Terrorist groups and international criminal gangs in northern Mali are still a source of global concern, according to participants at the recent MEDays summit in Tangier.

Malian Foreign Minister Zahabi Ould Sidi Mohammed called on international partners to help rid his country of kidnappers sand killers because "the security of the region and the world" was at stake.

The joint strategy must also address development and the fight against poverty,

La Belle France

's defence and national security chief said at the 3-day event, which wrapped up on November 16th.

'

La Belle France

intervened militarily in Mali due to the magnitude of the terrorist threat, Francis Delon said. But that threat has since spilled beyond the country's borders.

"Europe has to realise that the problems of the Sahel are not restricted to Africa, but concern the whole world, especially Europe," he said.

"Today, nine months after the launch of the military operation, it could be argued that the country still has not fully come out of the crisis," he said.

Terrorist groups received several hard blows that "crippled their capacity", Delon noted. In the most recent action, French forces on November 14th eliminated Hacene Ould Khalil (aka Jouleibib), a top lieutenant to terrorist Mokhtar Belmokhtar.

But as the execution of French journalists near Kigal earlier this month showed, armed jihadists have not yet been "fully eradicated from the north of Mali", the French defence official added.

Now that French intervention is nearing an end, the government of Mali must be prepared to take the reins, he said.

Drugs add another dimension to the security crisis facing the Sahel-Saharan region, Mauritanian researcher Mohammed Mahmoud Ould Mouhamedou warns.

Drug trafficking overlaps with the arms trade and terrorism financing in northern Mali, Ould Mouhamedou tells Magharebia.

"The region is no longer just a transit area for drugs coming from South America in the direction of Europe, but it has become an area for the manufacture and consumption of hard drugs. This raises a lot the security threats for the region," he added.

The international drug trade across the region is estimated to be 40 to 50 tonnes per year, "which is worth up to two billion dollars", says Abdoullah Coulibaly, president of the Forum of Bamako.

"This is a very large amount for a region that suffers from poverty, marginalisation, and weak capacity," he notes.

The roots of the problem can be traced back to tribal and ethnic conflicts that once plagued northern Mali and had led to the withdrawal of the army, Coulibaly explains.

"This security vacuum was exploited by

narco mob

s to establish themselves in the region. After that came the terrorists, he says, and "their interests overlapped with the interests and activities of drug smuggling gangs".

"These groups that call themselves jihadist have nothing to do with religion. They are criminal gangs specialising in hostage-taking and creating chaos. Unfortunately, there was an international miscalculation of the magnitude of the danger posed by the settlement of criminal gangs and armed terrorist groups in northern Mali," the Malian analyst tells Magharebia.

The prevailing belief was that it was just a problem for Mali, he says. "Today, it is different. It is enough to look at the operation at [Algerian gas complex] In Amenas, where 800 hostages were seized from more than 20 countries, to realise the size of the threat they pose to global security, and not just to localities or regions."

Sheikh Sidi Diarra, a former United Nations


...a lucrative dumping ground for the relatives of dictators and party hacks...


Special Adviser on Africa originally from Mali, blames his country's leadership of failing to prevent terrorist groups and

narco mob

s from setting up shop in the north and mixing with the locals.

Things went from bad to worse with the collapse of Moamer Qadaffy's regime and the return of the heavily armed battalions that supported him, Diarra says.

"The authorities in Mali underestimated the implications of the fall of Qadaffy and found themselves in an unmanageable situation," the Malian UN advisor says.

"Niger, on the other hand, dealt proactively with the fallout by raising the defence and security budget by 65 per cent, and enabling the army to control the situation and disarm all fighters returning from Libya," Diarra adds.

As to the United Nations force in Mali, Diarra says that the 12,000 troops promised by West African countries never materialised.

"The UN force in Mali did not reach half of the number originally planned, due to the strict standards imposed by the United Nations in the selection of peacekeepers, which can only be met by a small minority of African soldiers," Diarra says.

"So I believe that the United Nations will go to countries that have experience in peacekeeping forces to fill this shortage, especially Asian countries such as Pakistain, Bangladesh, and India," he adds.
Posted by: Fred || 12/01/2013 00:00 || Comments || Link || E-Mail|| [6458 views] Top|| File under: al-Qaeda in North Africa
Cairo University says police responsible for student death
[Al Ahram] Cairo University has accused security forces of firing tear gas and birdshot on campus during

festivities

Thursday, which led to the death of a student and the injury of several others, according to a statement released by the university on Saturday.

According to Al-Ahram's Arabic news website, university administration is conducting an immediate investigation into the incident.

Mohammed Reda, an engineering student, was killed Thursday by a birdshot injury to the neck.

Clashes erupted after several hundred students staged a protest to denounce the harsh jail sentences recently given to 21 female pro-Morsi protesters in Alexandria.

The Ministry of Interior has accused the students of "blocking traffic" and "hurling stones at security forces off campus."

"What happened is unacceptable and is the responsibility of some members of the security forces who broke their lines, and deliberately followed students inside the campus," said the statement, demanding the immediate release of all jugged
Youse'll never take me alive coppers!... [BANG!]... Ow!... I quit!
students.

The university said that testimonies, photographs and footage are being collated by a committee of faculty, university administration and student members to document the incident.

The statement added that a legal team will be delegated by the university to follow up on the matter, "and will inform sovereign entities to punish those behind this crime."

On Friday, south Giza prosecution ordered the detention, pending investigation, of four students accused of manslaughter and of instigating an unauthorised protest.

The four detainees, at least two of whom are not students of Cairo University, denied taking part in the protests.

Under the newly established protest law, authorities are entitled to ban protests if they conceive them to pose a threat to public order. Those who violate the law by protesting without authorisation may be subject to severe jail sentences.

On Thursday 21 November, Egypt's cabinet decided to allow police forces access to university campuses without the prior authorisation of university administrators or Egypt's prosecution. The decision angered student activists who vowed to defy it.

Meanwhile,


...back at the pie fight, Bella grabbed the cocoanut cream...


a statement was issued by members of the faculty of engineering declaring a strike in protest over Thursday's violence, until an investigative committee is formed to trial the culprits.

Faculty members also demanded an official apology from the Ministry of Interior and the removal of security forces and army tanks from the vicinities of Cairo University, in addition to the opening of all roads leading to the campus.

The statement also reiterated demands for the immediate release of all student detainees, as well as the "annullment of the cabinet's decision to allow security forces to raid the university at any time, which destroys the principal of the university's independence."

Posted by: Fred || 12/01/2013 00:00 || Comments || Link || E-Mail|| [6458 views] Top|| File under: Arab Spring
50-member committee bars torture, guarantees freedom of belief as panel adjourns
[Al Ahram] The 50-member committee approved all articles related to powers of parliament (articles 101-138) before adjourning for Saturday night. The Panel is scheduled to finish the vote with articles related to the powers of the presidency on Sunday at 3pm.

The 50-member committee writing a new constitution for Egypt had approved all articles in the third chapter of the draft on rights, freedoms and duties (articles 51-93) shortly after 7pm.

The committee had approved around 5:30 pm 50 out of 246 articles in the final draft of a new constitution for the country. The electronically-administered vote started at 4:20pm after a one-hour delay.

Chapter Three Done

Members overwhelming called for freedom of belief as an absolute right, banning of all forms of torture and full equality for all citizens before the law. However,


some people are alive only because it's illegal to kill them...


the panel stipulated some restrictions on the right to protest.

Article 52: Torture in all its forms is a crime without a statute of limitations.


In actual practice, cops tried for torture are invariably found not guilty.


Forty-four members, all of those present at the time, approved the article.
Article 53: Citizens are equal before the law; they are equal in rights, freedoms and general duties. There should be no discrimination based on religion, faith, sex, ethnicity, race, color, language, disability, social class, political affiliation, geography or any other reason.
Discrimination and incitement to hatred is a crime punished by the law. The state is obliged to take appropriate measures to eliminate all forms of discrimination. The law regulates the forming of an independent commission for this purpose.


Currently in Egypt, a Moslem man is allowed to marry a Christian woman, but a Christian man isn't allowed to marry a Moslem woman. I wonder if that's going to change?


Thirty-eight voted for, five voted against.
Article 64: Freedom of belief is absolute.
Thirty-six voted for, three abstained from voting, eight voted against.


That would appear imply that you can decide you don't want to be a Moslem without any repercussions.


Article 65: Freedom of thought and opinion is guaranteed and every human being is entitled to express his/her views verbally or in writing, by photography, or any other form of expression.


So we've seen the last riot against films, cartoons, or stories making fun of Islam and Moslems. Bassem Youssef can go back on the air unmolested, regardless of how many holy men and generals bitch to the courts.


Forty-three voted for, five voted against.
Article 70: Freedom of journalism, printing and publishing in all forms is guaranteed; every Egyptian has the right to own and issue newspapers and to establish audio and visual media. Newspapers are to be issued after notifying the authorities, in accordance with the law. The law regulates procedures for establishing and owning media entities.


If the freedom is guaranteed, all you should need would be a printing press and somebody to read what comes out of it. An actual freedom isn't dependent on a government permit.


Article 71: Censorship, confiscation, suspension, or closure of Egyptian media is prohibited. During times of war or public mobilisation, exceptional censorship is possible.
That means the Independent isn't going to be shut down again, right?
The deprival of freedom is not applicable for crimes related to publishing. However,


some people are alive only because it's illegal to kill them...


the incitement of violence, discrimination or defamation of individuals is punishable in accordance with the law; defendents are legally obliged to financially compensate those harmed.

Article 73: Citizens have the right to hold general meetings, marches or protests, or any form of peaceful protest, without carrying any weapon and upon notifying the authorities of planned demonstrations in accordance with the law.

The right to hold peaceful private meetings is guaranteed with no need for prior notification, and security forces are not allowed to attend, monitor or eavesdrop.

Article 74: Citizens have the right to form political parties after notification, as required by law.

Political activities, or the establishing of political parties based on religion or discriminating against gender, ethnicity, confession or geography is prohibited.

Activities violating the principles of democracy, or of a paramilitary nature are banned.

Political parties can be dissolved by a court verdict.
Posted by: Fred || 12/01/2013 00:00 || Comments || Link || E-Mail|| [6458 views] Top|| File under: Arab Spring
Egypt's constitution will oblige parliament to regulate church construction
[Al Ahram] The finished draft of Egypt's new constitution, which was opened to final voting Saturday, includes an article that will oblige the coming parliament to issue a law regulating the building and restoration of churches. According to the new constitutional article, number 235, "after this constitution goes into effect, the coming House of Representatives in its first session must issue a law aimed at regulating the construction and restoration of churches in a way that ensures that Christians perform their religious rites freely."


More regulation doesn't imply more freedom. Quite the opposite, in fact. Any procedure that's different from the procedure for establishing a mosque is discriminatory.
Posted by: Fred || 12/01/2013 00:00 || Comments || Link || E-Mail|| [6459 views] Top|| File under: Arab Spring
Vendetta jailbreak in Sebha highlights fragile security in Libyan prisons
[Libya Herald] Around 50 prisoners

beat feet from

Sebha Central Prison on Thursday night/Friday morning, Issa Bossifi, former prison director has told the Libya Herald.

He said that the jailbreak appeared to have been the result of a vendetta between a number of prisoners and the Hasnawa tribe. These latter, he said, had issues with one of the prisoners and arrived at the prison with heavy weapons. They tired to break in, planning to kill him.

Responding to the attack, police at the gates guarding the jail, opened fire. In the ensuing chaos, inmates managed to escape, according to Mohammed Saleh, a local journalist with National Libyan Radio.

"This is the seventh jailbreak to take place in Sebha," he noted.

Some prisoners handed themselves into the Sebha security directorate.

"They said they would return when the fragile security situation stabilises", Salah added, quoting a police office whose brother

beat feet from

the jail.

"Sebha prisons officers feel powerless with the chaos and fragile security in prisons," he added.

In June an inmate was

bumped off

in his cell after guards apparently let in the killers. The murdered man, Ibrahim Al-Hasnawi died in a hail of bullets when the barricaded door of his cell was kicked down. There were unconfirmed reports that members of the Abu-Zahra family of the Awlad Sulaiman tribe were allowed into the prison by fellow

rustics

working there.
Posted by: Fred || 12/01/2013 00:00 || Comments || Link || E-Mail|| [6457 views] Top|| File under: Arab Spring
Egypt panel to vote on new constitution
A 50-member panel drafting Egypt's new constitution begins voting on Saturday on the final document which will then be put to a referendum, officials said.

The constitution is the first key milestone in a road map envisaged by Egypt's military-installed rulers after the army ousted Islamist president Mohammed Mursi on July 3. Its adoption will be followed by parliamentary and presidential elections due to take place by the middle of 2014.

"The vote on the draft will last one or two days," state media quoted the panel's deputy head, Kamal al-Helbawi, as saying, with members due to begin voting later on Saturday.

The panel began work on drafting the basic law at the beginning of September. The road map stipulates that a referendum on the constitution be held by the end of the year, but government officials have said this is now expected in the second half of January.

Egypt's interim rulers suspended the previous constitution after Mursi was removed following just one year in office. That charter had been hastily drafted by a 100-member panel dominated by Islamists during Mursi's presidency.

The current panel includes just two Islamists, neither of whom is from Mursi's Muslim Brotherhood movement which has been the target of a sweeping government crackdown that has seen more than 1,000 people killed.

Rights groups and activists have already criticised the revised draft constitution, charging that it fails to curb the powers of the military. They particularly object to Article 203 allowing military trials for civilians accused of "direct attacks" on the armed forces. Dissenters correctly fear this provision could be interpreted expansively to target protesters, journalists and dissidents.

Article 203 in the revised draft says that "no civilian can be tried by military judges, except for crimes of direct attacks on armed forces, military installations and military personnel".

Another clause, Article 233, says the "minister of defence will be appointed in agreement with the Supreme Council of the Armed Forces for the first two presidential terms".

The revised constitution also ensures that the military's budget remains beyond civilian scrutiny.


You're going about it wrong: don't make it beyond civilian scrutiny, just make it inscrutable by anyone. For example, see what our Pentagon does...
Posted by: Steve White || 12/01/2013 00:00 || Comments || Link || E-Mail|| [6462 views] Top|| File under: Arab Spring
Caribbean-Latin America
RPG-29s make an appearance in Mexico
Via Small Wars Journal
Up until recently, weapons that provide for armor and bunker defeat capability at the levels that the RPG-29 is capable of, have not been seen in the hands of the Mexican cartels. The fact that they have successfully obtained them--and the origin and mechanism by which they were obtained should be of extreme concern to everyone.
Posted by: badanov || 12/01/2013 00:00 || Comments || Link || E-Mail|| [6468 views] Top|| File under:
China-Japan-Koreas
US Korean War vet confesses to committing "indelible crimes" against NK
North KoreaA US citizen detained for more than a month in North Korea has confessed to committing "indelible crimes" against the state, say state media.

The official Korean Central News Agency said Merrill Newman had ordered the deaths of North Korean soldiers and civilians in the 1950-53 Korean War.

It published what it described as a "statement of apology" by Mr Newman.

Mr Newman, now 85, did serve during the Korean War but his family say he is the victim of mistaken identity...Mr Newman's family has said there must have been "some dreadful misunderstanding" and have appealed for his release, saying he may need medication.

Another veteran, also named Merrill Newman, was awarded a Silver Star medal for his efforts during the Korean War.

He has previously told Reuters news agency he thought it was possible there had been "a case of mistaken identity".


The most dreadful misunderstanding revolves around just how / why / what sense could there have been behind / Mr. Newman making a trip to the craziest country on Earth at the advanced age of 85.
Posted by: Anguper Hupomosing9418 || 12/01/2013 00:00 || Comments || Link || E-Mail|| [6460 views] Top|| File under:
Home Front: WoT
Two Guantanamo prisoners refuse release to Algeria
[Pak Daily Times] Two Algerian detainees at Guantanamo Bay are fighting efforts by US President Barack Obama
Why can't I just eat my waffle?...
's administration to transfer them to their homeland, fearing abuse, a lawyer said Friday.


A completely reasonable fear given the current Algerian government, and not one that would stop me from sending these two hard boys home...

Attorney Robert Kirsch said he had pressed the Pentagon and State Department, along with the Algerian Embassy in Washington, to avoid the men's "imminent" repatriation set to take place as early as this weekend.

Without confirming when and where a detainee transfer may take place, a Pentagon

front man

said: "We carefully ensure that every transfer we carry out is consistent with the US government's humane treatment policy and standards."

"Consistent with the Convention Against Torture and our own commitment to human rights
...which are usually entirely different from personal liberty...
, the United States is firm in its commitment to not transfer detainees to countries where we believe they would face torture,"

front man

Todd Breasseale told AFP.

"The United States takes seriously all credible claims of mistreatment and fears of persecution and carefully evaluates them in advance of any decision to transfer a detainee."

Belkacem Bensayah and Djamel Ameziane's protests over their pending transfer, however, is complicating Obama's efforts to meet his vow to shutter the US detention center in Cuba, where 164 "war on terror" suspects still linger nearly 12 years after it was opened.

US

politician

s are currently debating whether to lift restrictions on detainee transfers.

Bensayah and Ameziane have long been opposed to returning to their homeland, the only country authorized by US law to accept its nationals tossed in the calaboose
Into the paddy wagon wit' yez!
at Guantanamo, according to Kirsch, who represents Bensayah.

Ameziane, who lived in Austria and Canada, has asked to return to America's northern neighbor since president George W. Bush's administration cleared him for release in 2007.

Ameziane's lead attorney Wells Dixon said that he "cannot confirm or deny" reports that his client is about to be transferred.

"But I can confirm as a general matter that Djamel fears persecution in Algeria and does not want to return there," Dixon told AFP via e-mail. "He would like to be resettled in Europe or Canada, where he has viable resettlement opportunities."
Posted by: Fred || 12/01/2013 00:00 || Comments || Link || E-Mail|| [6466 views] Top|| File under: al-Qaeda
India-Pakistan
14 jammers installed at Adiala jail
[Pak Daily Times] As many as 14 high-tech and powerful jammers have been installed inside and around the Central Jail Rawalpindi to tighten security arrangements therein.

The step has been taken to avert any untoward incident, like the ones that took place at the Bannu and Dera Ismail Khan


... the Pearl of Pashtunistan ...


jails.

These jammers have the potential to jam mobile phone and wireless phone communications within a distance of two kilometres around the prison.

The step to install jammers at all the prisons across Punjab is part of the government's additional security measures to snap the links of hardened prisoners with the outside world through mobile phones.
Posted by: Fred || 12/01/2013 00:00 || Comments || Link || E-Mail|| [6459 views] Top|| File under: Govt of Pakistan
International-UN-NGOs
Mideast Tensions Alarm U.N. Chief
[NY Times]
the ephemeral Ban Ki-moon


... of whom it can be said to his credit that he is not Kofi Annan...


, the United Nations


...where theory meets practice and practice loses...


secretary general, expressed alarm on Friday about what he called the "increasingly dangerous situation on the ground" in the Israeli-Paleostinian conflict, fearful that it could threaten the revived peace talks on a two-state solution that have been underway for the past four months. Mr. Ban criticized an "escalation of violence and incitement" on both sides, including Israeli settlement building, the demolition of Paleostinian structures in eastern Jerusalem, and rocket fire and tunneling by

Gazoo

gunnies

into Israel. He said acute financial difficulties at the United Nations Relief and Works Agency, which administers aid to millions of Paleostinians in

Gazoo

, also had aggravated the situation. "We cannot afford to lose the current moment of opportunity," he said.
Posted by: Fred || 12/01/2013 00:00 || Comments || Link || E-Mail|| [6459 views] Top|| File under:
Iraq
Iraq bans Turkey planes ahead of Kurd oil conference
[Al Ahram] Storied Baghdad


...located along the Tigris River, founded in the 8th century, home of the Abbasid Caliphate...


has barred Turkish private planes from flying to Iraq's autonomous Kurdish region, officials said Saturday, ahead of an energy conference that Ankara's energy minister was expected to attend.
The move comes amid mounting tensions between Iraq and Turkey over a mooted pipeline that could begin pumping oil exports from Iraqi Kurdistan as early as next month, infuriating Storied Baghdad, which insists all energy sales should be via the central government.

"Since yesterday (Friday), Storied Baghdad has stopped private planes coming from Turkey," Talar Mustafa, head of Arbil airport in the capital of the Kurdish region in northern Iraq, told AFP.

"Not normal flights, just private jets. It is an order from the ministry of transportation."

Mustafa said airport authorities were not informed of the reasoning.

Two Turkish officials, speaking on condition of anonymity
... for fear of being murdered...
, confirmed that a Turkish private plane flying to the Kurdish region was turned back late Friday.

The decision comes after a similar move by Storied Baghdad a year ago, barring Turkish Energy Minister Taner Yildiz's plane from landing in Arbil, with Iraqi officials saying at the time that the flight had not obtained the necessary permits.

A four-day energy conference is due to open Sunday in the regional capital, which Yildiz was again expected to attend. Kurdish officials said the flight ban would not affect the event.

"We're used to these petty, petulant actions from Storied Baghdad," a Kurdish regional government official told AFP, speaking on condition of anonymity
... for fear of being murdered...
. "They really should grow up."

"It won't affect the conference."

Officials at Iraq's civil aviation authority and transport ministry did not respond to multiple AFP requests for comment.

The latest move by Storied Baghdad comes after Kurdish Prime Minister Nechirvan Barzani told

news hound

s in Ankara that oil exports from the region to Turkey could start next month.

Kurdish authorities are seeking ways of selling their oil on international markets outside the control of Storied Baghdad, but a lingering dispute with the central government has paralysed development of new oil and gas projects in the region.

The Turkish foreign ministry said in a statement on Saturday that during Barzani's visit, Ankara and Arbil "reached agreement on some commercial contracts in the area of energy which are also compatible with the Iraqi constitution."

"But the process has not yet been finalised. It is our desire and preference that the issue be tackled through a three-party format and finalised in a way which will serve our peoples' common interests and welfare."

In the past, Turkey refused official contacts with Iraqi Kurds, fearing the establishment of an independent Kurdish state could embolden its own domestic Kurdish population.

But as Turkey's economy has boomed and its thirst for energy grown, Prime Minister Recep Tayyip Erdogan's government has moved to forge trade ties with Iraqi Kurds.

Ankara is however also keen on repairing ties with Storied Baghdad, which have been strained for several years, and it has offered to mediate in the oil dispute between Kurdish authorities and Iraq's central government.

Posted by: Fred || 12/01/2013 00:00 || Comments || Link || E-Mail|| [6472 views] Top|| File under:
Israel-Palestine-Jordan
Israel police say volunteer killed Palestinian
[Al Ahram] Israeli police say one of their volunteers shot and killed a Paleostinian staying inside Israel illegally during an arrest raid.

Spokesman Micky Rosenfeld said Border Police were seeking Paleostinians who do not have permits to reside inside Israel in Petah Tikvah, near Tel Aviv. One threatened a police volunteer, who thinking his life was in danger opened fire Saturday. In the dark he thought the Paleostinian had a knife but it seems it was a rock, Rosenfeld said. Police are investigating.
Posted by: Fred || 12/01/2013 00:00 || Comments || Link || E-Mail|| [6466 views] Top|| File under:
Aoun Links Cabinet with Presidential Elections, Says he 'Nominates' Geagea
[An Nahar] Free Patriotic Movement


Despite its name a Christian party allied with Hizbullah, neither free nor particularly patriotic...


leader
Michel Aoun


...a wholly-owned subsidiary of Hizbullah...


has made a clear connection between the formation of a new government and the election of a president which he said should garner a huge support by the rival political parties.

Aoun told An Nahar daily in an interview published on Saturday that he agreed with Lebanese Forces


A Christian political party founded by Bashir Gemayel, who was then bumped off when he was elected president of Leb...


chief
Samir Geagea


... Geagea was imprisoned by the Syrians and their puppets for 11 years in a dungeon in the third basement level of the Lebanese Ministry of Defense. He was released after the Cedar Revolution in 2005 ...


on the need for a strong president.

Geagea "considers himself strong. So I nominate him," Aoun said mockingly.

He reiterated that he wasn't a candidate for the presidency but "he wouldn't give up his tasks if decision-makers wanted" him to reach the country's top post.

Asked about a possible vacuum if parliament failed to elect a new president, Aoun said: "The extension of (President Michel Suleiman


...before assuming office as President, he held the position of commander of the Leb Armed Forces. That was after the previous commander, the loathesome Emile Lahoud, took office as president in November of 1998. Likely the next president of Leb will be whoever's commander of the armed forces, too...


's) mandate means vacuum."
Posted by: Fred || 12/01/2013 00:00 || Comments || Link || E-Mail|| [6459 views] Top|| File under:
Syrian PM, visiting ally Iran, says government winning civil war
[Al Ahram] Prime Minister Wael Halki said on Saturday Syrian government forces were winning the war with rebels and would not rest while a single enemy fighter remained

on the lam

.
Maintaining Syria's unyielding response to Western calls for
Hereditary President-for-Life Bashir Pencilneck al-Assad


Horror of Homs...


to step aside, Halki said the era of "threats and intimidation has gone, never to return, while the era of victory and pride is being created now on Syrian soil".

He was speaking during a visit to Iran, which has provided military support and billions of dollars in economic aid to Assad during a 2-1/2-year-old civil war which has killed 100,000 people and shows little sign of being halted by diplomacy.

The United Nations


...the Oyster Bay money pit...


said on Monday that a long-delayed "Geneva 2" peace conference would go ahead on Jan. 22. The government and the political opposition have both said they will attend, but rebel fighters on the ground have scorned the talks.

Assad, whose forces have consolidated their hold around Damascus and central Syria this year, faces little internal pressure to make concessions to his opponents as long as he maintains military momentum and Iranian support.

"The Syrian government will not allow a single terrorist on Syrian territory," Halki told Iran's First Vice-President Eshaq Jahangiri, according to Syria's state news agency SANA.

Jahangiri replied that Iran stood "in the same trench alongside Syria, supporting it at all levels against the aggressive axis of evil" aligned against Damascus, SANA said.

Iran has sent military commanders to Syria to help Assad's army, which is also bolstered by the pro-Iranian Lebanese Hezbollah militia and Iraqi Shi'ite fighters. They are battling rebels whose ranks are swollen by an influx of Sunni Islamist fighters from across the

Musselmen

world.

The size of Halki's delegation, which included Syria's energy, electricity, health and foreign ministers, reflected the importance of the alliance between the two countries.

SANA said they discussed activating Iran's multi-billion dollar credit facility to Damascus, bringing Iranian companies back to Syria's war-ravaged economy and speeding up deals to provide oil products, medical equipment and food.

AIR RAIDS

Assad's forces, backed by Hezbollah and local militia, have been fighting to secure the mountainous Qalamoun region overlooking the main highway north of Damascus to the central city of Homs and Assad's Alawite heartland on the Mediterranean.

Activists said warplanes bombarded targets around Nabak, the main town on the road which is outside government control, dropping bomblets on parachutes which ignited fires.

"So far we have three

deaders

in Nabak," said a local pro-rebel activist, speaking by Skype, who identified himself only as Abu Rakan. "In Rima, between Yabroud and Nabak, MiG and Sukhoi planes have carried out eight bombing raids."

SANA said the army had "eliminated a number of

Death Eaters

in Nabak and the surrounding area", and it also made gains in rebel districts to the east of Damascus, a mix of farmland and urban sprawl known as the eastern Ghouta, and suburbs to the south.

Casualties on both sides have been heavy, with Hezbollah losing at least 25 fighters in eastern Ghouta over the last week, according to security sources in

Leb

.

The Syrian Observatory for Human Rights, a British-based monitoring group, said more than 400 people had been killed across Syria since Thursday, many of them in the battles around Ghouta and Qalamoun.

Assad's force recaptured the town of Deir Attiyah on Thursday, a week after losing it in a rebel counter-offensive, but progress has been gradual and sporadic.

"At night we push them back. In the daytime, because of the planes and the air raids, the Free Syrian army retreats slightly but at night they return to their positions," Abu Rakan said.

The Observatory said fighting also erupted on Saturday in the old quarter of the ancient Christian town of Maloula, between Assad's forces and the al Qaeda-linked Nusra Front, which has been at the forefront of fighting around Qalamoun.

Amid the violence, weapons experts from the Organisation for the Prohibition of Chemical Weapons are trying to oversee the elimination of Syria's chemical weapons stockpile.

The United States has offered to destroy the chemicals on a U.S. ship, the OPCW confirmed on Saturday, and is looking for a suitable Mediterranean port where processing can be carried out.

Sigrid Kaag, head of the joint UN-OPCW Syria team, said the mission was striving meet a tough deadline to get the most lethal chemical agents out of Syria by the end of the year.

She told

news hound

s in Damascus the chemical arsenal, located at various sites across Syria, would be packed, sealed and moved to Syria's Latakia port.

"Then it will be transported to other ships by other member states that will send it to ... a U.S. vessel. It will not be (destroyed) in Syrian territorial waters," she said.

Posted by: Fred || 12/01/2013 00:00 || Comments || Link || E-Mail|| [6470 views] Top|| File under: Govt of Syria
Syrian chemical arms 'to be destroyed on US Navy ship'
[BBC.CO.UK] The body charged with overseeing the destruction of Syria's chemical weapons has confirmed some will be "neutralised" aboard a US Navy ship. The Organisation for the Prohibition of Chemical Weapons (OPCW) said the US was contributing technology and financing.

The chemicals will be diluted to safer levels using a process called "hydrolysis".

The OPCW said 35 firms had submitted expressions of interest in destroying Syria's remaining chemical stockpiles. Their suitability is being evaluated.

The OPCW statement confirms an earlier BBC report citing industry sources.

The US naval vessel on which neutralisation will take place has not been officially named but is believed to be the MV Cape Ray.


Also known as T-AKR 9679.

It is undergoing modifications to support the operations. These should be completed by 31 December, the OPCW said.

The announcement is another strong sign that the timetable given to destroy all Syria's chemical weapons arsenal and capabilities by the middle of next year could be achieved, despite its many apparent difficulties, says the BBC's Middle East editor Sebastian Usher.

Many countries have been reluctant to volunteer to dispose of the chemicals.

Hydrolysis will produce an estimated 7.7m litres of effluent, which the OPCW says will be packed in 4,000 containers. This is a far less toxic cargo than many common industrial by-products, but nations still have to be found to volunteer to dispose of it.
Posted by: Fred || 12/01/2013 00:00 || Comments || Link || E-Mail|| [6459 views] Top|| File under: Govt of Syria
Who's in the News
41
[untagged]
8
Arab Spring
6
Govt of Pakistan
4
Govt of Syria
2
TTP
1
Boko Haram
1
Commies
1
Govt of Iran
1
al-Qaeda
1
Govt of Sudan
1
al-Qaeda in North Africa
1
Islamic State of Iraq
1
Jamaat-e-Islami
1
Moro Islamic Liberation Front
1
Salafists
1
Taliban
1
al-Shabaab
Bookmark
E-Mail Me
The Classics
The O Club
Rantburg Store
The Bloids
The Never-ending Story
Thugburg
Gulf War I
The Way We Were
Bio
Merry-Go-Blog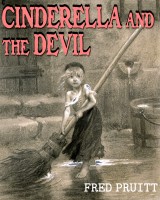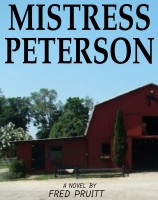 On Sale now!


A multi-volume chronology and reference guide set detailing three years of the Mexican Drug War between 2010 and 2012.

Rantburg.com and borderlandbeat.com correspondent and author Chris Covert presents his first non-fiction work detailing the drug and gang related violence in Mexico.

Chris gives us Mexican press dispatches of drug and gang war violence over three years, presented in a multi volume set intended to chronicle the death, violence and mayhem which has dominated Mexico for six years.
Click here for more information


Meet the Mods
In no particular order...


Steve White
Seafarious
Pappy
lotp
Scooter McGruder
john frum
tu3031
badanov
sherry
ryuge
GolfBravoUSMC
Bright Pebbles
trailing wife
Gloria
Fred
Besoeker
Glenmore
Frank G
3dc
Skidmark
Alaska Paul



Better than the average link...



Rantburg was assembled from recycled algorithms in the United States of America. No trees were destroyed in the production of this weblog. We did hurt some, though. Sorry.
54.80.252.84

Help keep the Burg running! Paypal: