Africa Horn
Somalia Central Bank a 'slush fund' for private payments
NAIROBI - Money at the Central Bank of Somalia is not used to run government institutions in the war-torn Horn of Africa country, with an average 80 percent of withdrawals made for private purposes, according to a U.N. report seen by Reuters on Monday.
The confidential report by the U.N. Group of Experts to the Security Council's Somalia and Eritrea sanctions committee blamed a patronage system - dubbed the "khaki envelope" practice after the color of the stationery carried to the Ministry of Finance - for preventing the creation of state institutions.

"In this context, the fiduciary agency managed by PricewaterhouseCoopers was reduced to a transfer agent that could not ensure accountability of funds once they reached the Somali government," the report said.

"Indeed of $16.9 million transferred by PWC to the Central Bank, $12 million could not be traced," it said. "Key to these irregularities has been the current governor of the Central Bank, Abdusalam Omer."


You might be able to carve up the boodle without the governor of the Central Bank on board, but it sure is easier if he is...

PricewaterhouseCoopers, Omer and the Somalia U.N. mission did not immediately respond to requests for comment.

Omer, 59, is a dual Somali-U.S. national who left Somalia at age 16 and returned in January to become governor of the Central Bank in a country with a shattered economy and broken financial system.

The U.N. report said all bank decisions were made by Omer because there were no board members in place


...and I bet Omer likes it that way...

and the bank does not operate as a government body subject to policy decisions or oversight from integrity institutions and parliament.

"On average, some 80 percent of withdrawals from the Central Bank are made for private purposes and not for the running of government, representing a patronage system and a set of social relations that defy institutionalization of the state," it said.


The parasite really does seem to be sucking about all of the blood from the host...

The experts said Somali Finance Minister Mohamud Hassan Suleiman had tried to reduce the scale of the patronage system, but "it is so pervasive as to be beyond his control without a fundamental restructuring of the system."

Under the patronage system, a person can ask Somali leaders for a private payment "that cannot be resisted for personal or other reasons," the U.N. report said. A senior politician signs a note authorizing the payment, which is honored either directly at the Ministry of Finance or the Central Bank, the report said.

"This custom is also called the 'khaki envelope' procedure on account of the color of the envelopes seen carried to the Ministry of Finance," it said. "Since banks in Somalia, including the Central Bank, cannot make electronic transfers internally or externally, all transactions are made in cash."

The report found that between September, when the new government of President Hassan Sheikh Mohamud came to power, and April, almost three-quarters of withdrawals from the Central Bank were made for private individuals.

"Such statistics indicate that the CBS has effectively functioned as a 'slush fund' for the (patronage) system rather than as a financing mechanism for government expenditures," the U.N. experts said.

The report noted that Mohamud's government "cannot necessarily be faulted for the continuing patterns of corruption per se, but it can be held responsible for the appointment of individuals involved in past or present corruption."

According to Central Bank accounts, a cashier at the Ministry of Finance, Ahir Axmed Jumcaale, was responsible for withdrawing the greatest amount of funds.


It helps that he knows how much is there...

The report said that between 2010 and 2013 Jumcaale withdrew $20.5 million in his name, which was then used for individual payments under the patronage system by successive finance ministers or finance officials.


I'm sure he kicked a fair bit of that both up and down...

An individual named Colonel Abdiqaadir Moalin Nuur took out $4.7 million between 2010 and 2013, the second largest amount of money, according to the report, which said there was no explanation for his withdrawals.

The International Monetary Fund officially recognized the Somali government in April, ending a 22-year hiatus, and last week offered technical support and advice, a first step in efforts to secure debt relief for the country.

Also last month, the Central Bank of Somalia published its first annual report since civil war erupted in 1991, putting the total debt at $3.2 billion. To win debt relief offered to poor nations, it has to draw up a financial management plan.


That should be humorous...
Posted by: Steve White || 07/03/2013 00:00 || Comments || Link || E-Mail|| [346 views] Top|| File under:
Africa North
Court upholds verdict sacking Morsi's PM Qandil, sentencing him to prison
[Al Ahram] An Egyptian appeals court endorsed on Monday a verdict relieving Prime Minister Hisham Qandil of his duties and sentencing him to one year in prison for not executing a court ruling.

The appeals court's endorsement of the verdict against Qandil comes amid unconfirmed reports that President Mohamed Morsi, who appointed the premier, will be

tossed

within a few hours.

Qandil was convicted for failing to execute a verdict ordering the reinstatement of employees at Tanta Flax and Oil Company and for annulling the company's sale to a Saudi businessman.
Posted by: Fred || 07/03/2013 18:26 || Comments || Link || E-Mail|| [319 views] Top|| File under: Arab Spring
Morsi refuses armyroad map, says he remains Egypt president
[Al Ahram] Ex-president Mohamed Morsi issued a statement on his official Facebook page saying that the Wednesday military announcement amounts to a coup.

"The procedures announced by the general command of the armed forces represents a full coup d'etat that is completely unacceptable," the statement asserted.

In spite of the military's Wednesday presser, which announced that the head of the High Constitutional Court will take over power until early presidential elections are held, Morsi's statement stressed that he remains the head of state and the supreme commander of the armed forces.

Morsi further called on all "all civil and military citizens to abide by the constitution and the law and to not respond to this coup, which drives Egypt backward." He also demanded that citizens remain peaceful and avoid bloodshed.

On late Wednesday, Minister of Defence Abdel-Fatah El-Sisi announced the finalisation of a road map created in collaboration with the opposition which includes the ousting of president Mohamed Morsi and the scheduling of early presidential elections.
Posted by: Fred || 07/03/2013 18:18 || Comments || Link || E-Mail|| [332 views] Top|| File under: Arab Spring
France says Morsi must 'hear' the people
[Al Ahram] Egypt's Islamist leader Mohamed Morsi must "hear" popular demands, French Foreign Minister Laurent Fabius said Tuesday, after the defiant president snubbed an ultimatum to step down.

"When there is such a mass of problems and such a mass of people expressing what is not than just unease but censure and distress, the Egyptian government must listen to the people... President Morsi must hear what is taking place," he said on the i-Tele network.

"France wants a dialogue," he said. "The economic situation has worsened a lot and that explains the 15 million people" in the streets.
Posted by: Fred || 07/03/2013 00:00 || Comments || Link || E-Mail|| [331 views] Top|| File under: Arab Spring
Judges' Club chief declares Mahmoud prosecutor-general despite court ruling
[Al Ahram] Contradicting a court appeal denial, the head of Egypt's Judges' Club, Ahmed El-Zend declares Abdel-Meguid Mahmoud as the 'legitimate' prosecutor-general on Tuesday afternoon.

In a televised

presser

held at the Judges Club, El-Zend, seated next to Mahmoud, said the finding that Mahmoud is the "legitimate prosecutor-general" is a "victory" and "historic moment," although the appeal court -- whose rulings are final - had rejected Mahmoud's request to be reinstated.

Brotherhood-fielded President Mohamed Morsi tried to reshuffle Mahmoud in October and in the next month went on to appoint Talaat Abdullah via a highly-controversial constitutional declaration. Ever since this position has been a source of political and legal wrangling.

A Cairo appeal court on Tuesday morning upheld a lower court's decision to dismiss prosecutor-general Abdullah and dismissed Mahmoud from his position in the same breath. Assistant Prosecutor-General Hassan Yassin was tapped to temporarily fill the position.

Mahmoud announced in the Judges' Club

presser

that he is "making the necessary moves to find a legal context that will permit me to rightly return to the prosecutor-general position."
Posted by: Fred || 07/03/2013 00:00 || Comments || Link || E-Mail|| [345 views] Top|| File under: Arab Spring
Egypt's Brotherhood warns of attacks on anti-Morsi protests
[Al Ahram] The

Moslem Brüderbund

issued a statement on Tuesday warning of attacks planned against anti-Morsi protesters at Tahrir square and Ittihadiya presidential palace.

The Islamist group said the attacks will take place in an attempt to frame the

Moslem Brüderbund

and incite violence against them, "spreading strife in the country."

"The

Moslem Brüderbund

is condemning such plans and actions if they occur, for it is concerned with the blood of Egyptians -- of all Egyptians," added the statement, which went on to assert that the group is working in the interest of the country by way of democratic procedures and not "violence, terrorism and killing."
Posted by: Fred || 07/03/2013 00:00 || Comments || Link || E-Mail|| [328 views] Top|| File under: Arab Spring
Opposition, Islamists & Army propose ways out of Egypt crisis
[Al Ahram] A number of roadmaps and initiatives were proposed over the last few days as a way out of the current crisis in Egypt, several of which came following massive opposition protests on Sunday and an ultimatum by the military that sparked celebration among anti-Morsi protestors and anger among the president's supporters.

All opposition roadmaps propose early presidential elections and temporary state management through the head of Egypt's High Constitutional Court and a technocrat cabinet, with none of these leaders to run for the presidency.

The call for 30 June rallies started with the Tamarod ('Rebel') campaign, which since May has been collecting signatures from Egyptians nationwide requesting that Morsi step down.

The campaign claims to have collected over 22 million signatures, as per the campaign's latest update on 29 June, which significantly outnumbers the 13 million voters who cast ballots for Morsi in presidential elections one year ago.

The call for the formation of the '30 June Front,' included, together with the Rebel campaign, most of the organised non-Islamist political forces who oppose the Muslim Brotherhood. It includes activists and the National Salvation Front (NSF) opposition umbrella group.

The roadmap they proposed includes the following points:
Delegating presidential power to the head of Egypt's High Constitutional Court

Appointing an independent prime minister to take over (on condition of not running for president)

Appointing a technocrat government

Dissolving the Shura Council

Presidential elections in six months
Posted by: Fred || 07/03/2013 00:00 || Comments || Link || E-Mail|| [340 views] Top|| File under:
Morsi meets PM, Defence Minister El-Sisi
[Al Ahram] President Mohamed Morsi on Tuesday met with Prime Minister Hisham Qandil and Defence Minister Abdel-Fattah El-Sisi to discuss recent political developments.

The presidency's official Facebook page published a photo of the meeting. It also published a photo of a meeting between the three on Monday, making this the second meeting in the past 24 hours.

Five cabinet ministers have submitted their resignations in protest at President Morsi's failure to respond to Sunday's nationwide demonstrations against his rule.

In addition, the spokesmen for the presidency and the cabinet quit on Tuesday.

On Monday, the Egyptian Armed Forces issued a televised statement giving Egyptian political forces 48 hours to "fulfil the people's demands," otherwise it would present a political "roadmap" for the country that would include all political currents.

Amid speculation that the army will stage a coup against the president, the armed forces released a later statement saying that its doctrine does not permit military coups.

Many opposition political forces hailed the army's statement and repeated their demand for early presidential elections.

Mass demonstrations are expected to continue across the country by both supporters and opponents of Morsi.
Posted by: Fred || 07/03/2013 00:00 || Comments || Link || E-Mail|| [325 views] Top|| File under: Arab Spring
Egypt Cabinet authorises Qandil to propose solutions to presidency
[Al Ahram] The Egyptian Cabinet


...or what's left of it...

met on Wednesday to discuss political alternatives for Egypt to avoid further violence amid ongoing nationwide protests against President Mohamed Morsi.

The Cabinet authorised Prime Minister Hisham Qandil to raise the proposals of the cabinet to the president to help find political solutions to resolve the current crisis, within the boundaries of the constitutional legitimacy.

The prime minister discussed the situation in the country, stressing the importance of keeping the grounds won during the January 25 Revolution and protecting the lives of Egyptian citizens.

He asserted that the government is bearing its responsibility to the nation without discrimination at such difficult times, calling every Egyptian to put effort in building and avoid destructive calls.

Qandil also expressed the Cabinet's condolences to the families of slain protesters over the past two days and wished for recovery to those injured.

On Monday, the ministers of parliamentary affairs, tourism, environment and communication tendered their resignations to Prime Minister Hisham Qandil, a cabinet official said. The prime minister is yet to respond to the move.
Posted by: Fred || 07/03/2013 00:00 || Comments || Link || E-Mail|| [325 views] Top|| File under: Arab Spring
Chaos Mars Landmark Debate on New Tunisia Charter
[An Nahar] Chaotic scenes marred Tunisia's first parliamentary debate on a new post-Arab Spring constitution on Monday, as tensions flared between the ruling Islamists and their opponents over the long-delayed draft.

The North African country's political stability remains fragile, two and a half years after the revolution that ousted veteran strongman Zine El Abidine Ben Ali, adding urgency to the need for the new charter.

But the debate was suspended after less than 30 minutes when the presentation by the head of the drafting committee, Islamist MP Habib Kheder, was interrupted by opposition MPs who accuse him of introducing controversial articles in a discretionary manner.

Those articles exempt laws adopted under ruling Islamist party Ennahda from constitutional control for three years, and extend indefinitely the legislative powers of the assembly while failing to draw up a timetable for elections to replace it with a new parliament.

When Khoder finally returned to the podium to resume his presentation at around 6 pm (1700 GMT), he was again drowned out by heckling from opposition MPs who shouted slogans and sang the national anthem.

Before the session was interrupted, a handful of secular opposition MPs issued a statement criticizing the "fraudulent process that has affected the workings of the constituent committees."

Speaker Mustapha Ben Jaafar, said the disruption to the debate had "damaged the assembly's credibility and legitimacy."

But he announced the formation of a committee to try to broker a compromise between the two sides as the assembly adjourned until Tuesday.

Beyond the controversial clauses introduced, some civil society and opposition activists have raised concerns that the text does not sufficiently guarantee basic liberties.

Amnesia Amnesty International said it undermined the principles of international human rights


...which are often intentionally defined so widely as to be meaningless...


law by giving greater legal value to the constitution than to international treaties ratified by Tunis.

But a relatively wide consensus appears to have been forged on the division of executive powers between the president and the prime minister, which was at the center of a major political tussle.

Ennahda had previously insisted on a pure parliamentary system before allowing the head of state to retain important powers, notably in the areas of defense and diplomacy. The Islamists also agreed to abandon having the Koran inscribed as a source of law.
Posted by: Fred || 07/03/2013 00:00 || Comments || Link || E-Mail|| [343 views] Top|| File under: Arab Spring
Brotherhood Leader Calls for 'Martyrdom' to Stop Possible Egypt 'Coup'
[An Nahar] A top Muslim Brotherhood leader urged Egyptians to stand ready to sacrifice their lives to prevent a coup, after the army gave Islamist President Mohamed Morsi and his opponents until Wednesday to resolve their differences or face intervention. "Seeking martyrdom to prevent this coup is what we can offer to the previous martyrs of the revolution," Mohamed al-Beltagui said in a statement on Tuesday.
Posted by: Fred || 07/03/2013 00:00 || Comments || Link || E-Mail|| [317 views] Top|| File under: Arab Spring
Mali Elections Going ahead on July 28
[An Nahar] Mali's elections will go ahead as planned on July 28, the government said on Tuesday, amid doubts over the conflict-scarred nation's ability to organize a free and fair nationwide vote in just four weeks.

The caretaker government announced presidential elections just over a month ago, raising urgent questions over the possibility of inclusive polls in a nation recovering from a coup that paved the way for

Salafist tough guys

to seize control of the north.

"The presidential election will be held on July 28. The Malian government has never set two dates. The Ministry of Territorial Administration has never had any doubts," said Moussa Sinko Coulibaly, who holds the portfolio, after a meeting with diplomats and Mali's financial backers in the capital Bamako.

Mali's election commission, which is organizing the vote alongside the government, has said however that the distribution of polling cards was seriously behind schedule and that it would be "extremely difficult" to get nearly eight million cards out in a country where 500,000 people have been displaced by conflict.

It has also highlighted ongoing instability in the northeastern desert town of Kidal, which is occupied by Tuareg separatists and still has no army presence despite a ceasefire between the transitional government and the rebels signed on June 18 in Burkina Faso


...The country in west Africa that they put where Upper Volta used to be. Its capital is Oogadooga, or something like that. Its president is currently Blaise Compaoré, who took office in 1987 and will leave office feet first, one way or the other...


The decision to hold the first round on July 28, possibly followed by a second round on August 11, was taken by the Malian government under pressure from the international community, and especially former colonial power

La Belle France

.
Posted by: Fred || 07/03/2013 00:00 || Comments || Link || E-Mail|| [308 views] Top|| File under:
Caribbean-Latin America
Bolivia's Morales 'to Consider' Snowden Asylum
[An Nahar] Bolivia's President Evo Morales said Tuesday his Latin American country was willing to consider U.S. intelligence leaker Edward Snowden's political asylum request.

"If there were a request, of course we would be willing to debate and consider the idea," Morales told Russia's state-run RT television in comments translated by the channel from Spanish.

Bolivia is one of 21 nations to which the anti-secrecy WikiLeaks website said Snowden had applied for asylum.
Posted by: Fred || 07/03/2013 00:00 || Comments || Link || E-Mail|| [337 views] Top|| File under:
Caucasus/Russia/Central Asia
Islamist rebel vows 'maximum force' to stop Sochi Olympics
Russian Islamist rebel leaders urged their fighters on Wednesday to use "maximum force" to prevent President Vladimir Putin staging the 2014 Winter Olympic Games in Sochi.

In an online video recorded in a forest, Doku Umarov said an order not to attack Russian targets outside the North Caucasus had been cancelled and likened holding the Games in the Black Sea city to performing "Satanic dances" on the graves of Muslims killed fighting Russian forces there in the 19th century.

Umarov sat wearing camouflage fatigues and a cap in front of a black jihadist flag, flanked by two fighters who, like him, were bearded. As he spoke, birds could be heard singing in the forest around him.

Sochi, which is due to host the Games next February, is a few hundred kilometers (miles) from the volatile and mountainous North Caucasus region in southern Russia where there is almost daily violence. It was the homeland of ethnic Circassians until they were expelled in the 19th century
Posted by: tipper || 07/03/2013 14:03 || Comments || Link || E-Mail|| [321 views] Top|| File under:
The Grand Turk
Erdogan Vows to Complete Kurdish Peace Process amid Tensions
[An Nahar] Turkish Prime Minister Recep Tayyip Erdogan on Tuesday vowed to continue the fragile

grinding of the peace processor

between the government and the country's Kurdish minority which looked threatened by a weekend of rallies sparked by the death of a young protester.

"This problem didn't start yesterday and it will need a lot of work and patience," he said at a weekly meeting of his deputies from the Islamist-rooted Justice and Development Party (AKP).

"Everyone needs to stay calm and be patient," he said, vowing that "nothing" would stop him from completing a full reconciliation with Turkey's estimated 15 million Kurds. "The

grinding of the peace processor

will continue," he said.
Posted by: Fred || 07/03/2013 00:00 || Comments || Link || E-Mail|| [363 views] Top|| File under:
US Jury Convicts Doctor Of Breaking Iran Embargo
[IsraelTimes] A US jury has convicted a couple of defrauding the government in a scheme that prosecutors allege also violated a trade embargo with Iran. Dr. Hossein Lahiji and his wife, Najmeh, were also convicted of conspiracy to engage in money laundering.

Prosecutors said the couple gave more than $1.8 million to the Oregon branch of an Iranian children's charity that sent the money on to Iran. Prosecutors say the transactions violated the US trade embargo against Iran. Their donations were used to make investments in Iran that they retained control over, according to the indictment.

The indictment described an alleged scheme in which the couple got tax exemptions for their donations to the Child Foundation charity. The charity is not named in the indictment, and none of its officers has been indicted.

The head of the charity, Mehrdad Yasrebi, allegedly funneled money that was meant for food and other assistance to his cousin and to a bank controlled by the Iranian government. Yasrebi was identified as a coconspirator in the indictment but was not charged.

The money eventually landed in Bank Melli, an arm of the Iranian government, federal prosecutors alleged.

According to the indictment, Yasrebi and the Child Foundation transferred a total of $5.4 million between April 2001 and April 2005 to Refah Kudak through a bank account in Switzerland. Some of that money came from Lahiji.
Posted by: trailing wife || 07/03/2013 00:00 || Comments || Link || E-Mail|| [319 views] Top|| File under:
Bolivian Leader's Plane Rerouted: Snowden Aboard?
LA PAZ, Bolivia -- The plane carrying Bolivian President Evo Morales home from Russia was rerouted to Austria on Tuesday after France and Portugal refused to let it cross their airspace because of suspicions that NSA leaker Edward Snowden was on board, the country's foreign minister said.

Foreign Minister David Choquehuanca denied that Snowden was on the plane, which landed in Vienna, and said France and Portugal would have to explain why they canceled authorization for the plane.

"We don't know who invented this lie. We want to denounce to the international community this injustice with the plane of President Evo Morales," Choquehuanca said from La Paz. Morales had earlier met with Russian President Vladimir Putin at a summit of major gas exporters in the Kremlin.


Maybe Vlad was yanking your chain...

In an interview with Russia Today television, Morales said that his South American country would be willing to consider granting asylum to Snowden.


Hence the suspicion about the plane...

He is believed to be in a Moscow airport transit area, seeking asylum from one of more than a dozen countries.

"This is a hostile act by the United States State Department which has used various European governments," said Bolivian Defense Minister Ruben Saavedra, who was on the flight.


Oh sure, as if Champ could use a European government right now. Maybe he had the NSA contact them. Ha.

Choquehuanca said in a statement that after France and Portugal canceled authorization for the flight, Spain's government allowed the plane to be refueled in its territory. From there the plane flew on to Vienna.


So after refueling the plane that was to go on to Bolivia went .. east? That doesn't make a bit of sense...

He said the decision by France and Portugal "put at risk the life of the president."

Morales was in the Vienna airport early Wednesday meeting with the plane's crew to reprogram his return to Bolivia, the defense minister Saavedra said.

A diplomat with Bolivia's Embassy in Vienna told The Associated Press that the Bolivian president was in the airport's VIP lounge. She said she did not know whether Snowden was with Morales.


She didn't want to know, either...

Snowden has applied for asylum in Venezuela, Bolivia and 18 other countries, according to WikiLeaks, a secret spilling website that has been advising him. Many European countries on the list — including Austria, Finland, Ireland, the Netherlands, Norway, Spain and Switzerland — said he would have to make his request on their soil.


Which isn't happening, so it's a polite way to punt...

One of Snowden's best chances of finding refuge outside the United States may hinge on the president of Venezuela, Nicolas Maduro, who was also in Russia on Tuesday. Maduro told Russian reporters that his country has not received an application for asylum from Snowden and dodged the question of whether he would take him with him when he left.


So maybe the skinny little creep can stow away in the plane's wheel well...

In Venezuela, Foreign Minister Elias Jaua condemned the decision by France and Portugal. He said the need to refuel in Spain put the president's life at risk.

"All the countries that have denied permission for the flight of our brother president, Evo Morales, must be held responsible for his life and his dignity as president."


Because Evo has so much dignity, you see...

Portuguese officials could not be reached to comment early Wednesday morning because officials did not answer telephones at the Foreign Ministry and National Civil Aviation Authority.

An official with the French Foreign Ministry said he had no information about such a decision to refuse entry to France.

Another possible landing spot for Snowden is Ecuador, where Wikileaks founder and publisher Julian Assange has been seeking asylum.

"We are disposed to analyze Mr. Snowden's request for asylum and this position has not changed," said Ecuadorean Foreign Minister Ricardo Patino on Tuesday. "What we have said is that we will be able to analyze the request when Mr. Snowden is in Ecuadorean territory or in an Ecuadorean mission."

Patino said Ecuador was not working to help Snowden reach its territory.
Posted by: Steve White || 07/03/2013 00:00 || Comments || Link || E-Mail|| [517 views] Top|| File under:
India-Pakistan
Lasting terror from TTP makes govt rethink dialogue plan
[Pak Daily Times] The Pakistain

Mohammedan

League-Nawaz (PML-N) is in a fix over reaching out to Tehrik-e-Taliban Pakistain (TTP), particularly after the latest spiral of violence by

snuffies

and subsequent claims of involvement.

According to sources, the latest episode of terror acts has badly hampered the government's resolve to contact

snuffies

and put them in a quandary as how to proceed ahead in the given circumstances.

PML-N remained a supporter of negotiations with

snuffies

operating under the umbrella of TPP and during its stint as opposition in the center, it repeatedly called for holding dialogues with them.

Immediately after winning the historic May 11 polls, PML-N hinted at entering into dialogue with

snuffies

and even approached JUI-F Maulana Fazalur Rahman and JUI-S head Maulana Samiullah Haq to act as a bridge between the government and the TTP

krazed killer

s.

Soon after taking over the helm of affairs, PML-N government faced the wrath of

snuffies

who carried out terrorism activities at a massive scale especially the incident of Nanga Parbat in which many foreign tourists were slain, has really put a serious question mark on any chance for holding talks with TTP.

Sources said the latest lethal wave of terrorism had badly hampered the stance of PML-N government to hold dialogue as civil society is also opposing the negotiations with

krazed killer

s.

The insiders revealed to the Daily Times that PML-N government had been constantly in touch with people who have

krazed killer

links and asked them to convince to bring to halt barbaric activities to enter into dialogue.

"The government has clearly conveyed to them dialogues could only be held once they accept the Constitution and law of the country, sources disclosed and added that government had also made it clear to

snuffies

to behave like obedient citizens and abide by the law.

Regarding the demands of

krazed killer

s, sources said government would consider their conditions once they show a gesture of dialogue by stopping their activities.

Also, government is also seriously working on identifying the supply routes of arms and ammunitions to these

krazed killer

from foreign countries because the indications are such that they are getting the supplies from foreign destinations.

"The sophisticated weapons used by

snuffies

against security forces is a sheer proof of their connections with foreign countries," sources added.
Posted by: Fred || 07/03/2013 00:00 || Comments || Link || E-Mail|| [308 views] Top|| File under: TTP
Pakistan rejects 'baseless' comments from Afghanistan
[Pak Daily Times] Pakistan Tuesday rejected as completely baseless the comments and ideas attributed to it by Afghan officials relating to alleged power-sharing formula with the Taliban or attempting to bring fiefdoms to Afghanistan.

"This is a fabrication as no such notions have been expressed by any Pakistani official," Foreign Office said in a statement here.

"We are playing a constructive and positive role to facilitate an Afghan-led and Afghan-owned reconciliation process," added the statement.

In his telephone conversations with President Karzai since taking office last month, Prime Minister Muhammad Nawaz Sharif has reaffirmed Pakistan's commitment to support the efforts for peace and stability in Afghanistan and the region, it said.

"The negative statements from Afghan leadership and officials tend to vitiate the atmosphere and constrain development of close and cooperative ties between the two countries. We hope that Afghanistan will reciprocate our constructive efforts, refrain from attributing misleading ideas to us and work together for sustainable peace and stability that is so vitally important for progress and prosperity of the two countries and the region," said the FO statement.
Posted by: Fred || 07/03/2013 00:00 || Comments || Link || E-Mail|| [311 views] Top|| File under: Govt of Pakistan
Musharraf's security curtailed
[Pak Daily Times] The Capital Police has reduced the strength of security personnel deployed around the residence of former president
Pervez Perv Musharraf


... former dictator of Pakistain, who was less dictatorial and corrupt than any Pak civilian government to date ...


. Media reports said that 200 police officials in five check posts were deployed outside the farmhouse of former president. He is under a house arrest in Chak Shehzad owing to security concerns. Reducing the strength of his security on Tuesday, police authorities deployed 20 police personnel and maintained only two check posts outside his farmhouse. The former president is being tried in the cases of Akbar Bugti murder, Benazir

liquidation

and judges' detention case.
Posted by: Fred || 07/03/2013 00:00 || Comments || Link || E-Mail|| [313 views] Top|| File under: Govt of Pakistan
India turns down Snowden's asylum request
[Bangla Daily Star] An official says India has rejected NSA leaker Edward Snowden's request for political asylum. External Affairs Ministry spokesman Syed Akbaruddin says India has carefully examined the asylum request and decided to turn it down. He said Tuesday that the government has "concluded that we see no reason to accede to that request."
Posted by: Fred || 07/03/2013 00:00 || Comments || Link || E-Mail|| [320 views] Top|| File under:
Quetta bombings a 'test case' for ISI, IB: Nawaz
[Pak Daily Times] Prime Minister
Nawaz Sharif


... served two non-consecutive terms as prime minister, heads the Pakistain Moslem League (Nawaz). Noted for his spectacular corruption, the 1998 Pak nuclear test, border war with India, and for being tossed by General Musharraf...


on Tuesday said that he has directed the law enforcement agencies, including the ISI and Intelligence Bureau, to treat Sunday's bombing in the

bustling provincial capital

as a test case and catch the culprits.

Addressing a joint

presser

after a day of meetings with the provincial government and law enforcement agencies in Quetta, the premier said that the acts of violence in the province were not acceptable anymore. "This (attacks) is neither acceptable for the provincial government nor for the federal government." Nawaz said the governor, chief minister, interior minister and heads of security forces, including the Inter-Services Intelligence and the Intelligence Bureau, were present in their meetings.

"The administration here needs to bring improvement in their governance and the authorities in police need to realise their duty." Nawaz said that Quetta was a small city of around 20 lanes and that it should not be too hard to secure it. Assuring Balochistan



...the Pak province bordering Kandahar and Uruzgun provinces in Afghanistan and Sistan Baluchistan in Iran. Its native Baloch propulation is being displaced by Pashtuns and Punjabis and they aren't happy about it...


Chief Minister Abdul Malik all possible support from the federal government, including the best

coppers

in the country, Nawaz expressed his determination to combat terrorism.

"If we keep fighting them in such a determined manner, we will manage to end terrorism." The prime minister said that he would keep visiting the province to keep an eye on progress being made. He has also constituted a task force to maintain law and order in Balochistan. Addressing a high-level meeting in Quetta on Tuesday, Nawaz directed all the security agencies to ensure close coordination to curb terrorism. Earlier in the day, Prime Minister Nawaz arrived in Quetta to discuss the security condition of the city in the aftermath of the attack on the Hazara community.

Interior Minister Chaudhry Nisar Ali Khan, Abdul Qadir Baloch, Mahmood Khan Achakzai and Senator Mir Hasil Bizenjo accompanied the prime minister on his one-day visit. On reaching Quetta, Nawaz was taken to the Governor's House where he headed the meeting on the law and order situation. The Balochistan governor, chief minister, inspector general of police, FC IG and interior secretary were also present in the meeting.

Nawaz said that his government is determined to bring a marked improvement in the administration, making it more responsive to the needs of society. He said that the

faceless myrmidons

and people involved in disappearance of citizens would be made accountable. The prime minister said the election of Dr Malik Baloch as Balochistan chief minister had sent a positive message to the people and now the new provincial government will have to show some positive results.

Nawaz praised the role of police and Frontier Corps whose officials laid down their lives while fighting

faceless myrmidons

and lawbreakers. He expressed the hope that the problem of missing persons would be resolved soon. The premier said he would place best police officials at the disposal of the provincial government if the chief minister demanded. Nawaz said he had talked to the intelligence officials who promised to provide help to the government in maintaining peace and tranquillity in Quetta. The prime minister said that acts of terrorism against the innocent people would not be tolerated.
Posted by: Fred || 07/03/2013 00:00 || Comments || Link || E-Mail|| [307 views] Top|| File under: Govt of Pakistan
Southeast Asia
Lebanese-Swedish Citizen Denies Hizbullah Link in Thai Court
[An Nahar] A Swedish-Lebanese man denied on Tuesday links to Hizbullah during his trial on charges of breaking Thailand's weapons laws.

Atris Hussein, 48, was locked away
Maw! They're comin' to get me, Maw!
in Bangkok in January last year and police later found chemicals that can be used to make a bomb at an address he rented.

According to the charges, Hussein and some unidentified accomplices had packed more than six tons of ammonium nitrate into bags.

In March, Thai authorities alleged Atris had connections to Hizbullah.

Giving testimony for the first time Atris -- who was handed Swedish citizenship after claiming asylum -- denied the charges.

"I know Hizbullah in general," he told a court.

"But I don't have any relation -- either directly or indirectly -- with the group," he said, adding the movement is widely known in

Leb

and is part of the government.

Ammonium nitrate is commonly used in agriculture, but mixed with other substances can make a bomb. Its possession requires a permit in Thailand.

Prior to his arrest, the United States had warned of a "serious" threat of a terrorist attack on tourist areas in Bangkok.

Two Iranians are currently on trial for suspected involvement in a botched bomb plot against Israeli diplomats in Bangkok in February 2012.

This article starring:
Atris Hussein
Posted by: Fred || 07/03/2013 00:00 || Comments || Link || E-Mail|| [333 views] Top|| File under: Hezbollah
Syria-Lebanon-Iran
Catholic priest NOT among three beheaded on video by Syrian rebels, says head friar
Wouldn't want to give the rebels a bad name


A Catholic priest was not among three men graphically filmed being beheaded in Syria last week a friar overseeing the Franciscans in the Middle East has told CNN.

Father Francois Mourad, a Syrian originally named as victim of a merciless mob, was instead shot eight times on June 23 when a group of rebels stormed his monastery, said Friar Pierbattista Pizzaballa, head of the Franciscan Custody of the Holy Land. He was buried that same day.


Posted by: tipper || 07/03/2013 19:25 || Comments || Link || E-Mail|| [343 views] Top|| File under:
Tripoli Ulemas Accuse Army of Collaborating with Hizbullah
[An Nahar] The Ulemas of the northern city of Tripoli


...a confusing city, one end of which is located in Lebanon and the other end of which is the capital of Libya. Its chief distinction is being mentioned in the Marine Hymn...


on Tuesday accused the Lebanese army of collaborating with Hizbullah to target members of the Sunni community and said the judiciary was receiving orders from Iran.

"The military is collaborating with Hizbullah to fight Sunnis," Sheikh Salem al-Rafehi said following a meeting that the Ulemas held hours after Tripoli witnessed tension that left one person dead.

He accused the army of disrespecting itself by asking for the assistance of a "militia" against the Sunni sect.

The Sheikh called on President Michel Suleiman


...before assuming office as President, he held the position of commander of the Leb Armed Forces. That was after the previous commander, the loathesome Emile Lahoud, took office as president in November of 1998. Likely the next president of Leb will be whoever's commander of the armed forces, too...


and Caretaker Defense Minister Fayez Ghosn to reveal what he said was the torture and killing of Sunni detainees at the Defense Ministry in Yarze.

"If our Christian partners are turning a blind eye to what's happening to Sunnis, then their turn will come" in the future, he warned.

Al-Rafehi also accused Hizbullah's main backer Iran of dragging Sunni youths to a battle with the army. "Some members of the military are receiving orders from Iran and killing our sons," he said.

The

holy man

was referring to the latest arrest and alleged abuse of Sunni detainees after a deadly battle between troops and supporters of radical Sheikh Ahmed al-Asir in the southern city of Sidon.

There have been claims that the army is committing abuses against people suspected of links to last week's

festivities

in which around 18 soldiers and more than 20 supporters of al-Asir died.

Last week, the army said it had ordered a "major investigation" into the beating of a suspect.

A video footage created controversy showing the man saying he worked in Asir's mosque, but that he has no weapons and had nothing to do with the fighting.

The video also shows one man in civilian clothing hitting him, then a soldier kicking him and finally several others joining in.

A man is heard ordering those filming with their telephones to stop, and the footage ends abruptly.

The meeting of the Ulemas came against the backdrop of the alleged abuses and tension in Tripoli at dawn Tuesday which left one man dead.

Salim Amin al-Ashqar, 75, died after inhaling smoke from shops that were burned by

gunnies

to protest the arrest of a suspect who had appeared alongside singer-turned Salafist Fadel Shaker in a video circulated in the wake of the gunbattles in Sidon.

Sheikh Mohammed Imam, who also spoke during the

presser

of the Ulemas, described Tripoli as a "victim," saying it was being "punished and marginalized."

"Why are arms being used in the streets and no one has an answer?" he asked.

He urged all officials to assume their responsibilities.
Posted by: Fred || 07/03/2013 00:00 || Comments || Link || E-Mail|| [340 views] Top|| File under: Hezbollah
Al-Asir Plotted to Bomb Areas Across Lebanon Backed by 'Prominent' Security Agency
[An Nahar] Salafist

holy man

Sheikh Ahmed al-Asir was plotting to target several areas across

Leb

in an attempt to provoke strife under the auspices of a "prominent" security agency and funded by well-known businessmen, a local newspaper reported on Tuesday.

A security source told As Safir newspaper that reputable businessmen granted al-Asir financial funds and apartments, who in turn used the funding to buy arms and explosives, aiming to bomb several areas across the country to create a sectarian strife.

The source also told the newspaper that a truck loaded with arms crossed al-Awali army checkpoint two days before the

festivities

with the army in the southern town of Abra, near the port city of Sidon.

According to the source, the truck made its way to Abra through a "prominent" security agency.

The truck was located near al-Asir's complex in the southern town with the arms.

The fighting, which was sparked last Sunday when al-Asir's supporters opened fire on an army checkpoint, left around 18 soldiers and more than 20

gunnies

dead.

The gunbattles concentrated in the area of Bilal Bin Rabah Mosque and nearby buildings.

Al-Asir, a 45-year-old

holy man

who supports the overwhelmingly Sunni rebels fighting to topple Syrian
Hereditary President-for-Life Bashir Pencilneck al-Assad


Leveler of Latakia...


, is no where to be found along with singer-turned Salafist Fadel Shaker.

On Monday, State Commissioner to the Military Court Judge Saqr Saqr asked for the DNA samples of al-Asir's mother and the brother of Shaker.

Al-Asir teamed up with him when around two years ago he began agitating for Hizbullah to disarm.

The results of the tests will be compared with the DNAs of two burned bodies found by the army after taking control of the complex of al-Asir.
Posted by: Fred || 07/03/2013 00:00 || Comments || Link || E-Mail|| [330 views] Top|| File under: Salafists
Mustaqbal Rejects Army's 'Threats and Preaching'
[An Nahar] Al-Mustaqbal


... the Future Movement, political party led by Saad Hariri...


parliamentary bloc stated on Tuesday that Hizbullah is the "only party to be held responsible for what

Leb

is going through" because of its involvement in the Syrian conflict.

"Hizbullah, its weapons and its militia's involvement in the Syrian war are responsible for what

Leb

is going through," the

politician

s said in a released statement after their weekly meeting at the Center House.

They questioned Hizbullah's role in last month's

festivities

of the southern city of Sidon, accusing the party of encouraging strife in the country.

"Has Hizbullah's role transformed into moving its Shabiha between (the Syrian border town of) al-Qusayr, Beirut and Sidon?," the MPs asked.

"We demand answers regarding the party's involvement in Sidon through a transparent probe."

Restating its support for the army in its mission of preserving security, the bloc, however, criticized the military institution's statements of "threats and preaching."

"What were the measures and punishments adopted against those who assaulted (Salafist

holy man

Ahmed al-Asir's supporter) Nader al-Bayoumy? What is the truth behind the behavior of the head of the army intelligence's office and the military police officials in the South before and after the

festivities

?"

On Thursday, the army handed over to the military police soldiers suspected of humiliating and beating a man suspected of ties to Asir.

The body was identified as Nader al-Bayoumy, whom the Association of

Mohammedan

Scholars said had "handed himself in" after the Abra clash.

The statement stressed: "The bloc and the Lebanese people demand honest and quick answers to these questions as well as holding parties accountable."

"We reject the army's unacceptable statements of threats and preaching."

Al-Mustaqbal also criticized the military institution for "preventing journalists from doing their job" in Sidon.

The

politician

s assured that they abide by the articles of the memo submitted by Sidon MPs Bahia Hariri and Fouad Saniora to President Michel Suleiman


...before assuming office as President, he held the position of commander of the Leb Armed Forces. That was after the previous commander, the loathesome Emile Lahoud, took office as president in November of 1998. Likely the next president of Leb will be whoever's commander of the armed forces, too...


"We are still waiting for a security plan to transform Sidon into a city free of arms and party slogans," they noted.
Posted by: Fred || 07/03/2013 00:00 || Comments || Link || E-Mail|| [330 views] Top|| File under: Hezbollah
Jumblat: Destruction of Homs Real-Estate Records Attempt to Alter City's Identity
[An Nahar] Progressive Socialist Party leader MP Walid Wally Jumblat
...
Druze politician, head of the Progressive Socialist Party, who's been on every side in Leb at least four times. He'll sell you his friends for a dollar, but family comes higher because of shipping and handling...
slammed on Tuesday the international community's ongoing failure to properly address the Syrian crisis, noting its disregard of the developments in the city of Homs, which he predicted would be critical in determining the fate of the crisis.

He added: "The destruction of real-estate records in city and their replacement with others of different sects is an attempt to alter the political and sectarian identity of the regions stretching from Damascus to the Syrian coast."

He made his remarks in his weekly editorial in the PSP-affiliated al-Anbaa website.

Moreover, he noted the "massacres in al-Bayda, Banias, and other regions that are aimed at creating a new demographic reality."

"The Syrian regime is seeking to transform the minority of the population in those regions into a majority through murder and displacement," stated the MP.

On this note, Jumblat questioned "the international community's silence over the developments in Syria and inaction over the daily violations of human rights


...which are often intentionally defined so widely as to be meaningless...


that it has long claimed to protect and uphold."

He questioned its silence "over the strenuous efforts that are aimed at fragmenting Syria, which will have major repercussions on the Middle East and entire Arab world."

"Syria's fragmentation will pave the way for regional chaos and wars and sectarian conflicts," warned the PSP leader.

Posted by: Fred || 07/03/2013 00:00 || Comments || Link || E-Mail|| [311 views] Top|| File under: Govt of Syria
Ban Raises Fears for 'Trapped' Civilians in Homs
[An Nahar] U.N. leader
the ephemeral Ban Ki-moon


... of whom it can be said to his credit that he is not Kofi Annan...


on Tuesday expressed fear for 2,500 "trapped" civilians as Syrian government forces press a campaign to take the city of Homs, a

front man

said.

Ban renewed a call for a halt to arms supplies to both sides in the conflict as he expressed "grave concern" about the fighting in Homs, said U.N. deputy

front man

Eduardo del Buey.

"An estimated 2,500 civilians remain trapped in Homs," said the

front man

.

Ban called on "the warring sides to do their utmost to avoid civilian casualties and to allow immediate humanitarian access, as well as opportunities for trapped civilians to leave without fear of persecution."

The U.N. secretary general also expressed "his concern over threats to seize two Shiite villages in the northern province of Aleppo."

Ban "calls again for stopping the supply of arms to all sides and appeals to the parties in Syria and their supporters to focus instead on the search for a political solution that remains the only way out of this tragedy."
Posted by: Fred || 07/03/2013 00:00 || Comments || Link || E-Mail|| [335 views] Top|| File under: Govt of Syria
Georgia Revokes Visa-Free Entry for Iranians
[An Nahar] Georgia on Tuesday said it had revoked visa-free entry for Iranians amid concerns that Tehran might be using its booming business ties with the small ex-Soviet state to skirt international sanctions.

"Georgia has unilaterally revoked visa-free travel regime with Iran," Irakli Vekua, Georgia's foreign ministry

front man

, told Agence

La Belle France

Presse.

"As of July 1, Iranian citizens have to obtain a visa to enter the Georgian territory," he said, declining to provide further information on the decision.

Georgia and Iran agreed visa-free travel for short visits in 2010, in a move that saw the number of Iranians flocking to Georgia grow fourfold and trade flourish.

Analysts said at the time that staunch U.S.-ally President Mikheil Saakashvili was stepping up relations with the Islamist state to counter-balance arch-foe Russia -- with which Georgia fought a brief war in 2008 -- as American interest toward the Caucasus nation cooled under President Barack Obama
I think when you spread the wealth around, it's good for everybody...
Saakashvili's party lost out at parliamentary elections in October to a coalition headed by now-Prime Minister Bidzina Ivanishvili, rendering the president a lameduck until he is forced to step down later this year at the end of his second term.

Ivanishvili has made improving relations with Russia his foreign policy priority but has also pledged to maintain Saakashvili's pro-Western trajectory.

In recent months two delegations from the U.S. Treasury have visited Georgia to discuss escalating fears that Iran may be using its growing business links with Georgia to circumnavigate sanctions, the Wall Street Journal reported last month, citing U.S. and Georgian officials.

Georgia's Justice Minister Tea Tsulukiani responded that the country has "strict control" over Iranian businesses operating in the country but would investigate the claims.

Posted by: Fred || 07/03/2013 00:00 || Comments || Link || E-Mail|| [332 views] Top|| File under: Govt of Iran
Who's in the News
36
[untagged]
17
Arab Spring
3
Govt of Syria
3
Govt of Pakistan
3
Hezbollah
2
Salafists
2
al-Shabaab
2
al-Qaeda in Pakistan
1
Hamas
1
Govt of Iran
1
Jamaat-e-Islami
1
TTP
1
Thai Insurgency
1
al-Qaeda in Iraq
Bookmark
E-Mail Me
The Classics
The O Club
Rantburg Store
The Bloids
The Never-ending Story
Thugburg
Gulf War I
The Way We Were
Bio
Merry-Go-Blog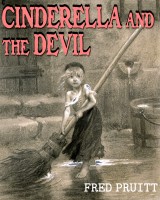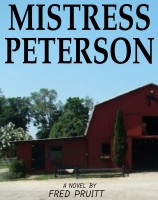 On Sale now!


A multi-volume chronology and reference guide set detailing three years of the Mexican Drug War between 2010 and 2012.

Rantburg.com and borderlandbeat.com correspondent and author Chris Covert presents his first non-fiction work detailing the drug and gang related violence in Mexico.

Chris gives us Mexican press dispatches of drug and gang war violence over three years, presented in a multi volume set intended to chronicle the death, violence and mayhem which has dominated Mexico for six years.
Click here for more information


Meet the Mods
In no particular order...


Steve White
Seafarious
Pappy
lotp
Scooter McGruder
john frum
tu3031
badanov
sherry
ryuge
GolfBravoUSMC
Bright Pebbles
trailing wife
Gloria
Fred
Besoeker
Glenmore
Frank G
3dc
Skidmark
Alaska Paul



Better than the average link...



Rantburg was assembled from recycled algorithms in the United States of America. No trees were destroyed in the production of this weblog. We did hurt some, though. Sorry.
18.210.12.229