Afghanistan
Karzai Says Afghan-U.S. Pact Only when Taliban Start Talks with Kabul
[An Nahar] The Afghan government on Sunday said talks on a key security pact with the U.S. would only re-start when Taliban rebels meet with Kabul's negotiators, further complicating efforts to revive the country's troubled

grinding of the peace processor

.

The Taliban have consistently refused to meet the High Peace Council (HPC), the official negotiators of the Afghan government, saying that President Hamid Maybe I'll join the Taliban Karzai
... A former Baltimore restaurateur, now 12th and current President of Afghanistan, displacing the legitimate president Rabbani in December 2004. He was installed as the dominant political figure after the removal of the Taliban regime in late 2001 in a vain attempt to put a Pashtun face on the successor state to the Taliban. After the 2004 presidential election, he was declared president regardless of what the actual vote count was. He won a second, even more dubious, five-year-term after the 2009 presidential election. His grip on reality has been slipping steadily since around 2007, probably from heavy drug use...
is a puppet of the United States.

Karzai suspended talks over the security pact, which would allow some U.S. troops to stay in Afghanistan after 2014, in protest at how the Taliban had opened an office in Qatar that appeared as if it was an embassy for the rebels.

"The talks on the security pact that were suspended in reaction to the Taliban's Qatar office can resume when the talks between the HPC and the Taliban begin," a statement from the palace in Kabul said.

Karzai has so far refused to send HPC officials to Qatar, but has not ruled out peace negotiations as long as any talks are rapidly moved to Afghanistan.

The Taliban have also offered a glimmer of hope, saying the Qatar office may be used to meet unspecified Afghans "in due appropriate time" -- seen as a hint that their refusal to talk with the HPC could be negotiable.

The search for a peace deal is an urgent priority as 100,000 U.S.-led NATO


...the North Atlantic Treaty Organization. A collection of multinational and multilingual and multicultural armed forces, all of differing capabilities, working toward a common goal by pulling in different directions...


combat troops prepare to withdraw next year and Afghan forces take on the fight against the

myrmidon

s.

U.S. President Barack Obama
I am not a dictator!...
recently said he anticipated "a lot of bumps in the road" during the

grinding of the peace processor

but that it was the only way to end the violence in Afghanistan.

"

President B.O.

hopes to get the security pact between Afghanistan and America by October," Karzai said at a

presser

in Kabul on Saturday.

"I told him that we have some clear and unchangeable conditions in this regard, which is peace and security in Afghanistan, guarantee of Afghanistan's national interest, a stable central government and an united Afghanistan."
Posted by: Fred || 07/01/2013 00:00 || Comments || Link || E-Mail|| [335 views] Top|| File under: Taliban
Africa Horn
On Coup Anniversary, Sudan ex-PM Calls for Regime to Go
[An Nahar] Sudan's former leader Sadiq al-Mahdi held an unusual show of force on Saturday, telling thousands of followers that the regime of President Omar al-Bashir

Head of the National Congress Party. He came to power in 1989 when he, as a brigadier in the Sudanese army, led a group of officers in a bloodless military coup that ousted the government of Prime Minister Sadiq al-Mahdi and eventually appointed himself president-for-life. He has fallen out with his Islamic mentor, Hasan al-Turabi, tried to impose shariah on the Christian and animist south, resulting in its secessesion, and attempted to Arabize Darfur by unleashing the barbaric Janjaweed on it. Sudan's potential prosperity has been pissed away in warfare that has left as many as 400,000 people dead and 2.5 million displaced. Omar has been indicted for genocide by the International Criminal Court but nothing is expected to come of it.
has to go, 24 years after it toppled Mahdi.

"From today, we will sign on to the ticket of liberation to have a new regime," Mahdi told his faithful gathered on a sandy outdoor square in Khartoum's twin city of Omdurman.

"We will do this through peaceful sit-ins," said the chief of the opposition Umma Party. "And now we call for the regime to go."

Mahdi, prime minister of a coalition government formed after elections in 1986, was toppled in a bloodless Islamist-backed coup led by Bashir on June 30, 1989.

The Umma leader normally addresses his faithful before the

Musselmen

fasting month of Ramadan, which this year begins in about 10 days.

But Saturday's rally was unusually large and comes during an opposition campaign to peacefully unseat the regime which is battling economic difficulties, armed rebellions in parts of the country, and internal dissension.

Mahdi is the great grandson of a

Musselmen

religious leader known as the Mahdi whose forces defeated the British at Khartoum in 1885.

Saturday's rally took place across from the Mahdi's tomb.

Policemen in helmets, some carrying shields, stood every few meters along a wall surrounding the field.

Riot police trucks and plainclothes security agents were stationed across from the rally site but did not intervene.

Buses parked near the field carried banners identifying the outlying states from where they had come with Mahdi's partisans.
Posted by: Fred || 07/01/2013 00:00 || Comments || Link || E-Mail|| [292 views] Top|| File under: Govt of Sudan
Africa North
Hundreds of refugees refuse to leave Tunisia camp
[Al Ahram] Several hundred people who had fled the 2011 Libya conflict refused Sunday to leave the Choucha refugee camp in southern Tunisia, which was due to be shut, blocking attempts to dismantle their tents, an AFP journalist reported.


It's worked for the Paleostinians...

But this lot, unfortunately for their near-term prospects, are not Palestinians. Later they will have reason to be grateful for this little fact.

The UN's refugee agency UNHCR


...who are grateful for the work...

said in March that it would close the camp on Sunday. Choucha opened in early 2011 to shelter those fleeing the conflict that toppled Libya's former dictator Muammar Qadaffy


...who single-handedly turned a moderately prosperous kingdom into a dictator's fantasyland and was then murdered by his indignant subjects 42 years later...


Water and electricity supplies to the camp have been cut, but its remaining residents, mostly sub-Saharan Africans, are blocking any attempts to take their tents down, the AFP journalist reported.

Mohammed Taher, a 33-year-old Sudanese resident of the camp, said he was determined to stay in Choucha in spite of its closure.

"We refuse to leave, and even if the Tunisian authorities are going to take down our tents, we will sleep under the stars," he said.

He said the Tunisian government had made lots of promises to the refugees at Choucha which it had not kept.

Khaled Moujib, a Paleostinian living in Choucha, also charged that the government was doing little to help their situation.

"We are being held hostage by the Tunisian authorities, who refuse to legalise our situation," he said. "We do not want to be integrated into a Tunisia that does not have a law to protect refugees."

Paul Constant, 39, from Ivory Coast said he would leave the camp immediately if he was offered residency in Tunisia.
Posted by: Fred || 07/01/2013 00:00 || Comments || Link || E-Mail|| [298 views] Top|| File under: Arab Spring
Egypt's Al-Gamaa Al-Islamiya reiterates its rejection of violence
[Al Ahram] Egypt's Al-Gamaa Al-Islamiya issued a statement on Sunday afternoon stressing its commitment to peaceful protests in support of the president's democratic legitimacy, as its members join the hundreds of thousands protesting outside the Rabaa Al-Adawiya Mosque in Cairo's Nasr city.

The group added that it had not ordered any of its members to carry weapons.

The statement went on to accuse the media of anti-Islamist bias, asserting that Egypt's mainstream media ignored crimes committed by the opposition and violations by police against bearded men.

"The continuous attack on bearded men on public transport might compel some to carry tools for self defence," the statement added.
Posted by: Fred || 07/01/2013 00:00 || Comments || Link || E-Mail|| [296 views] Top|| File under: Arab Spring
National Salvation Front says 'Egyptians will impose their will' following anti-Morsi rallies
[Al Ahram] The main opposition coalition group, the National Salvation Front, has issued a "revolutionary statement" to comment on ongoing mass rallies against Egyptian President Mohamed Morsi's rule.
"In the name of the Egyptian people with all their factions, the National Salvation Front announces public endorsement of the ouster of the regime of Mohamed Morsi and the

Moslem Brüderbund

," the statement reads.

"The Egyptian population continue their revolution and will impose their will, which has become unequivocally clear in all Egypt's squares.

"The Salvation Front also trusts that the Egyptian people will protect its revolution until peaceful transition of power is fulfilled...we also call on all political forces and all citizens to remain peaceful...and refrain from dealing with the failed Brotherhood government until the fall of this tyrannical organization."

Posted by: Fred || 07/01/2013 00:00 || Comments || Link || E-Mail|| [301 views] Top|| File under: Arab Spring
Egypt presidency stresses 'need for dialogue'
[Al Ahram] As millions take to streets countrywide to demand snap elections, Egypt's embattled presidency asserts its respect for free expression but calls for dialogue to resolve political stalemate
Posted by: Fred || 07/01/2013 00:00 || Comments || Link || E-Mail|| [285 views] Top|| File under: Arab Spring
Caucasus/Russia/Central Asia
Snowden 'seeks asylum in Russia'
US intelligence leaker Edward Snowden has applied to Russia for political asylum, Russian officials say.

Foreign ministry consul Kim Shevchenko said the request was made on Sunday night. The Kremlin has made no comment.

The 30-year-old former CIA analyst is believed to be holed up in a Moscow airport hotel.

Earlier, Russian President Vladimir Putin said Mr Snowden was welcome to stay as long as he stopped "inflicting damage on our American partners".
Posted by: tipper || 07/01/2013 13:14 || Comments || Link || E-Mail|| [475 views] Top|| File under:
Home Front: WoT
Vlad: Eddie might be allowed to remain in RU if he stops leaking - LA Times
MOSCOW -- President Vladimir Putin suggested Monday that American fugitive Edward Snowden might be allowed to stay in Russia, and said the Russians would never turn Snowden over to our American partners the United States.

"If he wants to go somewhere and somebody will host him – no problem," Putin said in televised remarks during a news conference in Moscow. "If he wants to stay here, there is one condition: He must stop his work aimed at harming our American partners."


Easily done, you have the laptops and his "work" is finished.


It appears, the Russian president added, that Snowden has no such intention. "So he must choose for himself a country to stay in and move there," he said. "Unfortunately, I don't know when this will happen. If I knew I would tell you now."


But I do not know, so it is impossible for me to tell you. But if I knew, I would tell you what I know, no ?
Posted by: Besoeker || 07/01/2013 16:31 || Comments || Link || E-Mail|| [483 views] Top|| File under:
WikiLeaks 'most wanted' list admitted in trial
A military judge is allowing prosecutors to argue an Army private used a most wanted list compiled by WikiLeaks as a guide for leaking classified information.

The "Most Wanted Leaks of 2009" was admitted as evidence Monday in the court-martial of Pfc. Bradley Manning at Fort Meade, near Baltimore.

The judge ruled the list is relevant to the government's most serious charge that Manning aided the enemy by causing intelligence to be published on the WikiLeaks website. Prosecutors are trying to prove the information Manning leaked helped al-Qaida.

The most wanted list included a request for documents about detainees at Guantanamo Bay, Cuba. Manning has acknowledged sending WikiLeaks a file containing Guantanamo detainee records in March 2010.

He says he leaked the documents of his own accord and didn't consider them a national security risk.

Posted by: tipper || 07/01/2013 16:33 || Comments || Link || E-Mail|| [310 views] Top|| File under:
India-Pakistan
Terrorism: Imran calls for meeting of Nawaz, Kayani and PTI
[Pak Daily Times] Pakistain Tehrik-e-Insaf
...a political party in Pakistan. PTI was founded by former Pakistani cricket captain and philanthropist Imran Khan. The party's slogan is Justice, Humanity and Self Esteem, each of which is open to widely divergent interpretations....
(PTI) Chairman Imran Khan

... aka Taliban Khan, who ain't the brightest knife in the national drawer...
has called for formulation of a policy by the prime minister in consultation with the army chief and PTI to deal with terrorism in Khyber-Pakhtunkhwa


... formerly NWFP, still Terrorism Central...


.

Addressing a convention of the party on Sunday, Imran Khan said there are different forms of terrorism in FATA, Khyber-Pakhtunkhwa, Bloody Karachi


...formerly the capital of Pakistain, now merely its most important port and financial center. It is among the largest cities in the world, with a population of 18 million, most of whom hate each other and many of whom are armed and dangerous...


and Balochistan



...the Pak province bordering Kandahar and Uruzgun provinces in Afghanistan and Sistan Baluchistan in Iran. Its native Baloch propulation is being displaced by Pashtuns and Punjabis and they aren't happy about it...


, which will have to be dealt with through different means.

He said he has written a letter to the prime minister for the formulation of a national policy in consultation with political and military leadership to deal with terrorism. He said terrorism could not be overcome in Khyber-Pakhtunkhwa unless the prime minister, the chief of army staff and the Khyber-Pakhtunkhwa government sit together and arrive at a consensus formula. They will have to hold dialogue with Taliban at political level, he added.

On a different note, Imran said intra-party elections of the PTI were a major success. He said they would learn lessons from the mistakes of the 2013 general elections and assured the party workers that the future lies with the PTI. While noting that the party had no polling agents at many polling stations, he said three commissions are working to identify the past shortcomings. Imran said Khyber-Pakhtunkhwa would be made a role model for other provinces in development.

He said under PTI the province would become electricity surplus, which would be exported to other provinces. The PTI leader said various projects of power generation would be announced in the coming weeks.
Posted by: Fred || 07/01/2013 00:00 || Comments || Link || E-Mail|| [489 views] Top|| File under: Govt of Pakistan
Nanga Parbat killings suspect nabbed
[Pak Daily Times] GILGIT: Security forces have arrested a key suspect of the Nanga Parbat killings, eight days after the tragic incident. According to reports, the accused, identified as Shifa, was arrested from Chilas on Saturday night. Senior officials said that they have accelerated the search for the remaining 15 terrorists who they believe to be still hiding in Diamer.
Posted by: Fred || 07/01/2013 00:00 || Comments || Link || E-Mail|| [306 views] Top|| File under: Govt of Pakistan
Altaf withdraws resignation, in another U-turn
[Pak Daily Times] Muttahida Qaumi Movement


...English: United National Movement, generally known as MQM, is the 3rd largest political party and the largest secular political party in Pakistain with particular strength in Sindh. From 1992 to 1999, the MQM was the target of the Pak Army's Operation Cleanup leaving thousands of urdu speaking civilians dead...


(MQM) chief Altaf Hussain who earlier on Sunday resigned from party leadership and handed authority to the Rabita Committee, retracted his resignation.

"I may not be the chief in the eyes of

Britannia

, but I am the chief in the eyes of party workers," Altaf said while addressing party workers from London. He had earlier announced that he was voluntarily stepping down as the party chief following a raid at his UK house by the London Metropolitan Police in which several items were seized. The MQM chief said that despite requests to the police, he had not been provided with a list of the seized items.

Altaf said that it is not difficult for the establishment to punish anyone, saying this has been happening all over the world. He claimed that the establishment has maligned him and his party by propagating the perception that his party did not tolerate opponents. Altaf demanded that the agencies operating all over the world should catch the murderers of Dr Imran Farooq. Speaking about Dr Farooq's case, the MQM chief said he had hired a lawyer who was present during the raid, but he had not heard from him since then. "I will represent myself in the case and will accept the court's decision."

Altaf said he is taking back his decision on the strong demand of party workers and supporters. He said that conspiracies were being hatched by the British government to involve him in Dr Farooq murder case and warned London against such steps. "It will be better for

Britannia

to shun from involving me in this case." He told

Britannia

not to include his name in the murder case, warning that otherwise it would be harmful for the country where he is living on asylum.
Posted by: Fred || 07/01/2013 00:00 || Comments || Link || E-Mail|| [309 views] Top|| File under: Govt of Pakistan
Pakistan tells UK it backs Afghan peace
For a given value of peace that means being Pakistan's sock puppet under the rule of the latest incarnation of the ISI-owned Taliban...

Pakistan assured Britain's visiting prime minister on Sunday that it would promote peace efforts in neighbouring Afghanistan as the West pushes for talks with the Taleban ahead of NATO's withdrawal.

David Cameron's two-day visit to Afghanistan and Pakistan was part of a Western push to end a 12-year Taleban insurgency after recent efforts to start peace talks collapsed in ignominy over the manner in which the militants opened an office in Qatar on June 18.

The West considers Pakistani support vital to any peace deal in Afghanistan although relations between Kabul and Islamabad are traditionally mired in distrust.
Apparent headway between Pakistani President Asif Ali Zardari and Afghan leader Hamid Karzai at a summit hosted by Cameron in February has since unravelled in a series of public rows.

'We hope that the UK will continue these efforts to seek sustainable peace and stability in Afghanistan,' said new Pakistani Prime Minister Nawaz Sharif after meeting Cameron.

He echoed Karzai's position that any peace process should be 'Afghan-owned and Afghan-led'. Karzai is hostile to any contacts with the Taleban that sidestep his administration in Kabul.

'I have assured Prime Minister Cameron of our firm resolve to promote the shared objective of a peaceful and stable Afghanistan, to which the three million Afghan refugees currently living in Pakistan can return with honour and dignity,' said Sharif.

Cameron said he welcomed Sharif's remarks about the 'vital importance of the relationship between Pakistan and Afghanistan'.

'I profoundly believe that a stable, prosperous, peaceful, democratic Afghanistan is in Pakistan's interest, just as a strong, stable, peaceful, prosperous and democratic Pakistan is in Afghanistan's interest, and I know that you and President Karzai will work together towards those ends,' Cameron said.
Posted by: Steve White || 07/01/2013 00:00 || Comments || Link || E-Mail|| [299 views] Top|| File under:
Sentient world: war games on the grandest scale
"The US government appears to be Simulex's number one customer, however. And Chaturvedi has received millions of dollars in grants from the military and the National Science Foundation to develop SEAS.

Chaturvedi is now pitching SWS to DARPA and discussing it with officials at the US Department of Homeland Security, where he said the idea has been well received, despite the thorny privacy issues


and this is a problem?/sarc


for US citizens."

Posted by: Uncle Phester || 07/01/2013 00:00 || Comments || Link || E-Mail|| [310 views] Top|| File under:
Syria-Lebanon-Iran
GCC: Hizbullah's Continued Intervention in Syria Hinders Geneva Conference
[An Nahar] Gulf Cooperation Council's foreign ministers warned late Saturday that Hizbullah's continued involvement in the Syrian war was threatening the Geneva peace conference.

Following a consultative meeting they held in Manama, the ministers condemned in a statement "the continued involvement of Hizbullah's militias" in Syria.

They called for "putting an end to such an intervention which will be a hindrance to the efforts exerted to hold the Geneva 2 conference."

The statement said the ministers "expressed deep concern over the repercussions of the Syrian crisis on the situation in

Leb

politically and security wise."

They reiterated their call on the Lebanese government to remain committed to the policy of dissociation and prevent any Lebanese party from getting involved in the neighboring country's war.

Posted by: Fred || 07/01/2013 00:00 || Comments || Link || E-Mail|| [305 views] Top|| File under: Hezbollah
Qassem Accuses al-Mustaqbal of Causing Sidon Unrest
[An Nahar] Hizbullah deputy chief Sheikh Naim Qassem



... the Grand Vizier of the Hezbullies...


accused al-Mustaqbal


... the Future Movement, political party led by Saad Hariri...


movement on Sunday of standing behind the latest

festivities

that left scores of casualties in the southern city of Sidon.

"Hadn't been for al-Mustaqbal ... civil peace and stability wouldn't have been hit hard" in Sidon, he said.

Around 18 soldiers and more than 20 fighters were killed in two days of

festivities

between Salafist

holy man

Sheikh Ahmed al-Asir's supporters and the army last Sunday.

The fighting in Abra outside Sidon was the worst in

Leb

since the outbreak of conflict in neighboring Syria 27 months ago deepened sectarian tensions.

Asir, a staunch anti-Hizbullah sheikh, himself has not been seen since the fighting along with Fadel Shaker, a once-prominent singer-turned Salafist.

Qassem said "the instigation against the army and the encouragement of strife led to Sidon's

kaboom

."

"The incidents proved that instigation leads to more troubles and harms the instigators more than anyone else," he said in reference to al-Mustaqbal.

Qassem reiterated the call for the formation of a national unity government that works for the consolidation of civil peace and stability based on the army-people-resistance formula.

"We don't want exceptional gains, we want national partnership," he said, adding "we don't want to isolate anyone and the other way around."

Posted by: Fred || 07/01/2013 00:00 || Comments || Link || E-Mail|| [369 views] Top|| File under: Hezbollah
Iran detains 7 Slovaks accused of espionage
Iranian Foreign Ministry's spokesman Abbas Aragchi confirmed on Sunday the detention of seven Slovak citizens accused of espionage, Mehr News Agency reported.

According to Aragchi, detained Slovak citizens arrived in Iran as tourists and behaved inappropriately. Ministry of Foreign Affairs of Slovakia has been informed about the detention of its citizens, Araghchi said.

Earlier, head of Majlis National Security and Foreign Policy Commission Alaeddin Boroujerdi said that the reason for detention was special devices, which were carrying Slovak citizens.

Slovak citizens also visited several strategically important places in Iran, head of the commission added.

On December 2012 Iranian TV has recently aired a documentary titled "Hunter in a Trap", about Iranian intelligence services revealing and capturing CIA spies in the country, the young journalists club website reported. The documentary features a man, who calls himself "Matthew Waluk" from Slovakia, that describes how the operation was set up.

On February 2013 "Matthew Waluk" was released and sent back to Slovakia.
Posted by: Steve White || 07/01/2013 00:00 || Comments || Link || E-Mail|| [301 views] Top|| File under: Govt of Iran
Who's in the News
37
[untagged]
10
Arab Spring
4
Govt of Pakistan
2
Hezbollah
2
al-Shabaab
1
Govt of Iran
1
al-Qaeda in Iraq
1
Govt of Sudan
1
Govt of Syria
1
Taliban
1
Thai Insurgency
1
TTP
1
al-Qaeda in Pakistan
Bookmark
E-Mail Me
The Classics
The O Club
Rantburg Store
The Bloids
The Never-ending Story
Thugburg
Gulf War I
The Way We Were
Bio
Merry-Go-Blog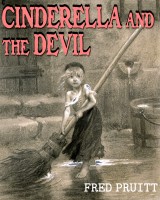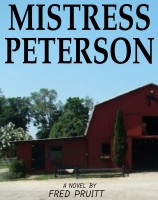 On Sale now!


A multi-volume chronology and reference guide set detailing three years of the Mexican Drug War between 2010 and 2012.

Rantburg.com and borderlandbeat.com correspondent and author Chris Covert presents his first non-fiction work detailing the drug and gang related violence in Mexico.

Chris gives us Mexican press dispatches of drug and gang war violence over three years, presented in a multi volume set intended to chronicle the death, violence and mayhem which has dominated Mexico for six years.
Click here for more information


Meet the Mods
In no particular order...


Steve White
Seafarious
Pappy
lotp
Scooter McGruder
john frum
tu3031
badanov
sherry
ryuge
GolfBravoUSMC
Bright Pebbles
trailing wife
Gloria
Fred
Besoeker
Glenmore
Frank G
3dc
Skidmark
Alaska Paul



Better than the average link...



Rantburg was assembled from recycled algorithms in the United States of America. No trees were destroyed in the production of this weblog. We did hurt some, though. Sorry.
18.234.97.53