Africa North
Egypt court: Muslim Brotherhood members planned jailbreak
[ENGLISH.ALARABIYA.NET] An Egyptian court on Sunday said

Moslem Brüderbund

members conspired with

Hamas, always the voice of sweet reason,

, Hezbollah and local

bully boyz

to storm a prison in 2011 and free 34 Brotherhood leaders, including the future President Mohammed Mursi.

The court statement read by judge Khaled Mahgoub named two members of Mursi's

Moslem Brüderbund

- Ibrahim Haggag and Sayed Ayad - to be among the alleged conspirators in the attack on Wadi el-Natroun prison on Jan. 29, 2011.

It is the first statement by a court that holds members of the Brotherhood, Hamas and Hezbollah responsible for the attack on Wadi el-Natroun and two other prisons in which members of the Paleostinian and Lebanese groups were held.

Mursi and other Brotherhood leaders have maintained that they were freed by local residents. Hamas, the Paleostinian chapter of the Brotherhood, has denied involvement in the attacks on prisons.

The prison breaks took place during the 18-day popular uprising that toppled the 29-year regime of autocrat Hosni Mubarak


...The former President-for-Life of Egypt, dumped by popular demand in early 2011...


. The breaks led to a flood of some 23,000 criminals onto the streets, fueling a crime wave that continues to this day. Among those who escaped were around 40 members of Hamas and Hezbollah as well as the 34 Brotherhood leaders.

A total of 26 top police, prison and intelligence officials have testified before the court, which held its hearings in the Suez Canal city of Ismailia. Some gave their testimony in closed session.

The case began in January when a former inmate appealed a three-month sentence passed by a lower court that convicted him of escaping Wadi el-Natroun. The defendant was acquitted by judge Mahgoub, who on Sunday referred the testimonies and evidence gathered during the trial on the jailbreak at Wadi el-Natroun to prosecutors to investigate.
Posted by: Fred || 06/24/2013 00:00 || Comments || Link || E-Mail|| [280 views] Top|| File under: Arab Spring
French president believes hostages in North Africa alive
[ENGLISH.ALARABIYA.NET]

La Belle France

has "all reason" to believe that the

kidnapped Frenchies

being held by Al-Qaeda in the Islamic Maghreb (AQIM) are alive, President Francois Hollande


...the Socialist president of La Belle France, an economic bad joke for la Belle France but seemingly a foreign policy realist...


said on Sunday.

The Islamist group said in a statement posted on its Twitter account on Saturday that eight European hostages, including five from

La Belle France

, were safe.

The message repeated previous statements by AQIM that it would kill the hostages if there were any new French military intervention in North Africa, but said it remained open to negotiations to free them.

"We are still looking for contacts, we have all reason to believe that the hostages are alive but we must seek to free them," Hollande said during a visit to Qatar.

The AQIM statement coincided with rallies across

La Belle France

organized by the families of

kidnapped Frenchies

who were seized in Niger in September 2010 to mark more than 1,000 days of captivity.

French newspapers have reported the hostages had been transferred to Algeria and were in the hands of AQIM's new chief, Yahia Abou el-Hamam.
Posted by: Fred || 06/24/2013 00:00 || Comments || Link || E-Mail|| [309 views] Top|| File under: al-Qaeda in North Africa
Egypt's army says it's ready to save nation
[CHRON] Wading into an increasingly volatile fray, Egypt's military on Sunday gave the nation's Islamist rulers and their opponents a week to reach an understanding before planned June 30 opposition protests aimed at forcing out the president, in a toughly worded warning that it will intervene to stop the nation from entering a "dark tunnel."

The powerful military also gave a thinly veiled warning to President Mohammed Morsi's hard-line backers that it will step in if the mostly secular and liberal protesters, who have vowed to be peaceful, are attacked during the planned demonstrations.

In a bid to project a business-as-usual image, Morsi's office said in a statement late Sunday that the president met with the army's chief, Defense Minister Gen. Abdel-Fattah el-Sissi, to discuss the "domestic scene and the government's efforts to maintain the security of the nation and the safety of its citizens." There was no mention of el-Sissi's warning.

Seeking to assert Morsi's seniority over el-Sissi -- the president is the supreme commander of the armed forces -- the brief statement, alluding to June 30, said he ordered the quick completion of plans to protect the state's strategic and vital installations.

The opposition argues that Morsi and his

Moslem Brüderbund

, despite having won a series of elections since the 2011 revolution that ousted autocrat Hosni Mubarak


...The former President-for-Life of Egypt, dumped by popular demand in early 2011...


, have squandered their legitimacy with heavy handed misrule. It contends that the Islamists have encroached on the independence of the judiciary, sought to monopolize power, and pushed through an Islamist-backed constitution, breaking promises to seek consensus.

Morsi's supporters say the opposition has shunned his offers of dialogue and now are turning to force to remove him because they have been unable to compete at the ballot box.

On Sunday, a court compounded Morsi's troubles by saying members of his

Moslem Brüderbund

conspired with

Hamas, always the voice of sweet reason,

, Hezbollah and local

gunnies

to storm a prison in 2011 and free 34 Brotherhood leaders, including Morsi. Also, the most iconic youth figure of the 2011 revolution, Wael Ghonim, called on Morsi to step down before June 30 to prevent bloodshed.
Posted by: Fred || 06/24/2013 00:00 || Comments || Link || E-Mail|| [265 views] Top|| File under:
Arabia
Emir of Qatar to meet ruling family amid reports of plans to step down
[ENGLISH.ALARABIYA.NET] Emir of Qatar Sheikh Hamad bin Khalifa al-Thani will with the ruling family "and the people of solution and contract," Al Jazeera television's Arabic website reported on Monday amid reports that he is planning to hand over power to his son Tamim.

The Qatari-owned television network quoted "reliable Qatari sources," about the Sheikh Hamad's plans, but it gave no further details.

Diplomats said earlier this month that an orderly transfer of power, which would also include the powerful prime minister stepping down, was being considered, according to

Rooters

.

Quoting Qatari diplomats AFP had reported on June 15 that Sheikh Hamad was preparing to hand over power in the gas-rich Gulf state to his son.

A cabinet reshuffle is also expected in which powerful Prime Minister Sheikh Hamad bin Jassem al-Thani may lose his post, or at least the foreign affairs portfolio, the sources told AFP.

The emir "is convinced that he should encourage the new generation" of politicians and rulers, the source added.

"He hopes to transfer power to the crown prince, Sheikh Tamim (bin Hamad al-Thani), and to carry out a ministerial reshuffle" and appoint younger ministers, AFP reported, quoting an official.

Sheikh Tamim was born in 1980 and is the second son of the emir and his second wife Sheikha Mozah.
Posted by: Fred || 06/24/2013 00:00 || Comments || Link || E-Mail|| [281 views] Top|| File under:
Bangladesh
BNP leader Khokon faces 10 charges
[Bangla Daily Star] The prosecution yesterday pressed 10 charges against Faridpur BNP leader MA Zahid Hossain Khokon also known as Khokon Razakar in connection with his alleged crimes against humanity committed during the Liberation War.

The prosecution submitted the charges against Khokon, who was a local leader of the Razakar force in Faridpur, to the International Crimes Tribunal-1 through its registrar's office.

They also appealed to the court to issue a warrant of arrest against the 70-year-old war crimes suspect, who is believed to be on the run.

The investigation agency designated to probe war crimes completed investigation into Khokon's alleged war crimes on May 29. It said it had found "sufficient evidence" about his involvement in war crimes.

Khokon, the incumbent mayor of Nagarkanda municipality in Faridpur, was "involved" in at least 13 incidents of war crimes, which left at least 50 people dead, eight others seriously injured and two women raped, the agency said.

Besides, the suspect was "involved" in forced conversion of nine Hindus, setting fire to numerous houses and two temples, and deportation of seven people, it added.
Posted by: Fred || 06/24/2013 00:00 || Comments || Link || E-Mail|| [278 views] Top|| File under:
Home Front: WoT
Snowden took job to gather NSA cyber evidence
AoS note at 1815 CT: all Snowden stories should be filed under Home Front: WoT as WoT-related.

NSA leaker Edward Snowden says he took his job with the National Security Agency for the sole purpose of obtaining evidence on Washington's cyberspying networks, the South China Morning Post reported Monday.

Snowden, who was in Hong Kong before fleeing to Moscow this weekend, told the newspaper that he sought a position as an analyst with the consulting firm Booz Allen Hamilton so he could collect proof about the NSA's secret surveillance program ahead of planned leaks to the media.

"My position with Booz Allen Hamilton granted me access to lists of machines all over the world the NSA hacked," he told the Post in a June 12 interview that was published Monday. "That is why I accepted that position about three months ago."

In his interview with the Post, Snowden divulged information that he claimed showed hacking by the NSA into computers in Hong Kong and mainland China.

"I did not release them earlier because I don't want to simply dump huge amounts of documents without regard to their content," he said. "I have to screen everything before releasing it to journalists."

Asked by the Post if he specifically went to Booz Allen Hamilton as a computer systems administrator to gather evidence of surveillance, he replied: "Correct on Booz."

His intention was to collect information about the NSA hacking into "the whole world" and "not specifically Hong Kong and China," he said.

The documents he divulged to the Post were obtained during his tenure at Booz Allen Hamilton in April, he said.

He also signaled his intention to leak more of those documents at a later date.
Posted by: tipper || 06/24/2013 16:24 || Comments || Link || E-Mail|| [433 views] Top|| File under:
Russia defiant as U.S. raises pressure over Snowden
MOSCOW/HONG KONG - Russia defied White House pressure on Monday to expel former U.S. spy agency contractor Edward Snowden to the United States before he flees Moscow on the next stop of his globe-crossing escape from U.S. prosecution.

Snowden, whose exposure of secret U.S. government surveillance raised questions about intrusions into private lives, was allowed to leave Hong Kong on Sunday after Washington asked the Chinese territory to arrest him on espionage charges. The 30-year-old flew to Moscow as a transit stop before heading elsewhere, several sources said. But reports he would fly to Cuba were put in doubt when witnesses could not see him on the plane, despite heightened security before take-off.

Ecuador, which has sheltered the founder of the WikiLeaks anti-secrecy organization, Julian Assange, said it was considering Snowden's request for asylum. There is no direct flight to Quito from Moscow.

"He didn't take the flight (to Havana)," a source at Russia's national airline Aeroflot told Reuters.

As speculation mounted about where he would go next - Ecuador, Venezuela or Havana at a later date to escape the crowd of journalists on board Monday's flight - Washington was stung by Russian defiance.


Boy howdy, that's never happened before...

Snowden's flight to Russia, which like China challenges U.S. dominance of global diplomacy, is an embarrassment to President Barack Obama who has tried to "reset" ties with Moscow and build a partnership with Beijing.


Is it really possible for Champ to be embarrassed? It hasn't happened yet these past five years...

The White House said it expected the Russian government to send Snowden back to the United States and lodged "strong objections" to Hong Kong and China for letting him go.

But the Russian government ignored the appeal and President Vladimir Putin's press secretary denied any knowledge of Snowden's movements. Asked if Snowden had spoken to the Russian authorities, Peskov said: "Overall, we have no information about him."

He declined comment on the expulsion request but other Russian officials said Moscow had no obligation to cooperate with Washington, after it passed legislation to impose visa bans and asset freezes on Russians accused of violating human rights.

"Why should the United States expect restraint and understanding from Russia?" said Alexei Pushkov, the head of the foreign affairs committee in the lower house of parliament.

Putin has missed few chances to champion public figures who challenge Western governments and to portray Washington as an overzealous global policeman. But Russian leaders have not paraded Snowden before the cameras or trumpeted his arrival.


Because they understand that he's a skinny little creep...

Since leaving Hong Kong, where he feared arrest and extradition, Snowden has been searching for a country that can guarantee his security.

Ecuadorean Foreign Minister Ricardo Patino, on a trip to Vietnam, said Quito would analyze his asylum request with a "lot of responsibility". He was expected to hold a news conference around 7 p.m. (1200 GMT) in Hanoi.

A source at Aeroflot said on Sunday Snowden was booked on the flight due to depart for Havana on Monday at 2:05 p.m. (1005 GMT). But a correspondent aboard could not see him and the seat he was supposed to occupy, 17a, was taken by another passenger.

A State Department official said Washington had told countries in the Western Hemisphere that Snowden "should not be allowed to proceed in any further international travel, other than is necessary to return him to the United States".

Despite the Kremlin denials, U.S. Senator Charles Schumer


...who found the TV camera...

said Putin had probably known about and approved Snowden's flight to Russia.

"Putin always seems almost eager to stick a finger in the eye of the United States," Schumer, a senior Senate Democrat, told CNN's "State of the Union". He also saw "the hand of Beijing" in Hong Kong's decision to let Snowden leave.


Outstanding command of the obvious, Chuckles...

But taking the higher ground after being accused of hacking computers abroad, the Chinese Foreign Ministry expressed "grave concern" over Snowden's allegations that the United States had hacked computers in China. It said it had taken up the issue with Washington.
Posted by: || 06/24/2013 09:01 || Comments || Link || E-Mail|| [406 views] Top|| File under:
India-Pakistan
Attack an attempt to malign Pakistan: NA
[Pak Daily Times] The National Assembly on Sunday unanimously passed a resolution to condemn the ghastly terror attack on foreign tourists in Gilgit-Baltistan (GB), terming it a deliberate attempt to undermine Pakistain's image internationally and portray it as an unsafe place for foreign tourists. The

politician

s called for a new national security policy to tackle the growing menace of terrorism effectively. At the onset of proceedings, Interior Minister Chaudhry Nisar Ali Khan told the House about the shocking incident in Gilgit-Baltistan and said that he has suspended the region's chief secretary and IG. Following a lengthy debate on the tragic incident, the House adopted the resolution moved by Deputy Parliamentary Leader of Pakistain Tehrik-e-Insaf
...a political party in Pakistan. PTI was founded by former Pakistani cricket captain and philanthropist Imran Khan. The party's slogan is Justice, Humanity and Self Esteem, each of which is open to widely divergent interpretations....
(PTI) Shah
Mehmood Wormtongue Qureshi on behalf of all the parliamentary parties, severely condemning the act of terror.

Condemning the killings of tourists from China, Ukraine and Pakistain, the House expressed its deepest sympathies with the families of the victims and appreciated the action taken by the interior minister in issuing necessary instructions to the law enforcement agencies and security forces and conveying condolences to the ambassadors of the countries concerned. It called upon the government to immediately take all necessary measures against the anti-state elements and enhance the professional capacity of the security and intelligence agencies by ensuring greater coordination among them. Speaking about the attack, Chaudhry Nisar said that the

gunnies

have not attacked the foreign tourists but Pakistain to send the message that Pakistain is not a safe country for tourists. He pointed out that the country is in a state of war and security system has failed to deal with the uphill task of terrorism. Referring to media reports, he clarified that he did not want to fight with anyone but wanted to place the truth before the people and sought some time to come up with the tangible results.
Posted by: Fred || 06/24/2013 00:00 || Comments || Link || E-Mail|| [307 views] Top|| File under: Govt of Pakistan
Israel-Palestine-Jordan
Abbas accepts Palestinian premier's resignation
[KPCNEWS] President the ineffectual Mahmoud Abbas


... a graduate of the prestigious unaccredited Patrice Lumumba University in Moscow with a doctorate in Holocaust Denial...


accepted the resignation of his newly appointed prime minister on Sunday, a

front man

said, leaving his Paleostinian Authority in disarray at a time when he is focusing on a U.S. push to restart peace negotiations with Israel.

Prime Minister Rami Hamdallah had served only two weeks when he abruptly resigned last week over a conflict of authority with his deputies. Abbas initially asked him to reconsider, but ultimately accepted the resignation and asked Hamdallah to stay on as head of a caretaker government until a replacement is found, Abbas aide Nabil Abu Rdeneh told The

News Agency that Dare Not be Named

.

Such a caretaker government could remain in place for weeks. There was no sign of a likely candidate to succeed Hamdallah.

Abbas is likely to look for someone who has the blessing of the Western donor countries that prop up the Paleostinian Authority, has experience in economic affairs and also is close to his Fatah movement.

Posted by: Fred || 06/24/2013 00:00 || Comments || Link || E-Mail|| [298 views] Top|| File under: Palestinian Authority
Southeast Asia
Container ship enroute to Jeddah sinks
Speculation of why and how aside, the photographs are interesting, especially from a naval warfare standpoint.


MOL Comfort (ex APL Russia) sank due to yet unclear reasons, sailing from Singapore to Jeddah and after that to North Europe, leaving behind hundreds of drifting containers and a huge aftershock hitting liner sector and all of the maritime industry. This is the 1st case in liner sector, when modern ocean-going liner container vessel (built in Japan!) sank in the ocean after breaking in 2 parts, like a poorly built and managed bulk carrier or over aged coaster. Nothing like this ever occurred, and no one believed it was possible, even theoretically. It just could not happen, but still, here it is.

At present stage, even the weirdest theories of the real cause of this accident can not be ignored, something like explosion or several explosions, or whatever else one may fantasize.

Putting aside some exotic versions, most likely causes that come into mind are some basic design and building faults; serious disbalance of the loaded containers weight due to false cargo weight declarations and faulty cargo plan; faulty ballasting of the container ship. Most probably, if that's the case, the sinking was caused not by just one of the above-mentioned factors, but by their combination, and triggered by rough weather. If it is going to be found, that there were a few factors involved, then, the questions arise which require sound and unequivocal answers.

Are there some basic faults rooted deep inside ocean-going container vessels design, building and management, or was the disaster the result of a combination of negative factors. If it's a combination of negative factors, what is the presumption of such a combination, is it negligibly small, or the odds of another incident are alarmingly high. We do not also have to forget another risk quite a number of experts are already worried over -- the risk of major fire on a giant ocean-going container vessel.

One thing is clear, though. The liner sector, 1st of all majors, are going to do whatever it takes to hide unfavorable factors and especially, basic faults, if there are any. The awesome container transportation mechanism they created may not stand serious modifications, called by safety needs.
Posted by: Pappy || 06/24/2013 00:00 || Comments || Link || E-Mail|| [460 views] Top|| File under:
Syria-Lebanon-Iran
Hariri warns against goading Sidon against Army
[Beirut Daily Star] Former Prime Minister Saad Hariri


Second son of Rafik Hariri, the Leb PM who was assassinated in 2005. He has was prime minister in his own right from 2009 through early 2011. He was born in Riyadh to an Iraqi mother and graduated from Georgetown University. He managed his father's business interests in Riyadh until his father's assassination. When his father died he inherited a fortune of some $4.1 billion, which won't do him much good if Hizbullah has him bumped off, too.


warned Sunday against any attempt to goad the southern city of Sidon against the Lebanese Army.

"Hariri warned against any attempt to lure the city of Sidon into a confrontation with the state and the Lebanese Army, stressing the need for all steps to be taken to protect the city and its residents and end the spreading strife threatening

Leb

."

Several soldiers and

gunnies

loyal to an anti-Hezbollah sheikh were killed Sunday in

festivities

in Abra, east of Sidon, security sources said, in an act the Army warned was reminiscent of events that preceded

Leb

's Civil War.

Hariri said there was no excuse to breaking the law or attacking the Lebanese Army in his home city.

"The major sin, of which Hezbollah is responsible through provoking the citizens in the capital of the south and through spreading security outposts in the neighborhoods, should not be a pretext to break the law or to use weapons against the posts of the Lebanese Army or any other legitimate security forces," he said.

"I call on all citizens not to be dragged into any negative reactions that would provide cover for the acts committed by Hezbollah, and give those harmed by the extension of state authority the chance to achieve their political and security goals," the statement added.

Hariri also said he relied on the wisdom of the Lebanese Army command to take measures to protect the city and prevent it from "falling in to the traps of the instigators and the calls launched by those who hide behind Hezbollah's weapons awaiting opportunities - in the name of the defense of these arms - to undermine the prestige of the State and of all forces calling for an end to the policies of hegemony."

Hariri expressed his deepest condolences to the families of the victims and said the soldiers killed in the fighting were "

deaders

of the entire nation."
Posted by: Fred || 06/24/2013 00:00 || Comments || Link || E-Mail|| [283 views] Top|| File under: Salafists
Iran slams Friends of Syria decision to arm opposition fighters
[ENGLISH.ALARABIYA.NET] Iran has denounced a recent decision by the Friends of Syria members to send weapons to the Syrian opposition fighting the regime of
Hereditary President-for-Life Bashir Pencilneck al-Assad


The Scourge of Hama...


, the Iranian state news agency reported on Sunday.

"Those who support sending weapons to Syria are responsible for the massacre of innocents and for the insecurity in the region," the official IRNA agency cited Deputy Foreign Minister Hossein Amir Abdollahian as saying.

Western and Arab countries meeting in Doha on Saturday mainly backing opposition fighters battling Assad said they would provide "urgently all the necessary materiel and equipment" to the opposition.

A final communique from the meeting said that the equipment would be channeled through the high council of the Free Syrian Army, AFP reported.

Foreign ministers from the 11 countries attending the conference agreed to provide the support to the opposition to "change the balance of power on the ground."

Abdollahian lashed out at the U.S. for its role in the Doha conference.

"Instead of sending weapons to Syria, Washington should support an end to violence and national dialogue so Syrians can decide their own future," AFP quoted him as saying.

He called on Washington to "stop supporting terrorism, the murder of people and the destruction of infrastructure in Syria".

On Saturday, Iran's Foreign Minister Ali Akbar Salehi said Iran "will never allow -- as it has shown until now -- that a political solution be imposed on the Syrian people from outside," media reported.

Posted by: Fred || 06/24/2013 00:00 || Comments || Link || E-Mail|| [305 views] Top|| File under: Govt of Iran
Jumblat: Sidon Must be Returned to its People away from 'al-Asir Phenomenon'
[An Nahar] Progressive Socialist Party leader MP Walid Wally Jumblat
...
Druze politician, head of the Progressive Socialist Party, who's been on every side in Leb at least four times. He'll sell you his friends for a dollar, but family comes higher because of shipping and handling...
on Sunday called for supporting the army in order to "foil strife," saying the

festivities

-hit southern city of Sidon "must be returned to its people away from the 'Asirist phenomenon'," in reference to Islamist

holy man

Sheikh Ahmed al-Asir.

"The army and the state are our only option and I contacted everyone to tell them that Sidon must remain the capital of the resistance and must be spared the Syrian conflict," Jumblat said in an interview on al-Jadeed television, in the wake of

festivities

in Sidon's Abra between the army and Asir's supporters that left 10 army troops dead, among them two officers.

"Why should we be dragged into the Syrian trap in Sidon and Tripoli


...a confusing city, one end of which is located in Lebanon and the other end of which is the capital of Libya. Its chief distinction is being mentioned in the Marine Hymn...


? Let us dissociate ourselves in order to foil sedition and we support the army," he added.

He revealed that MP Bahia Hariri was "complaining of the presence of

gunnies

near her residence," adding that he contacted Hizbullah security chief Wafiq Safa and "he promised me to withdraw the Hizbullah

gunnies

from the area surrounding Abra."

"Sidon must be returned to its people away from the 'Asirist phenomenon' and the other activities," Jumblat added.

He stressed that "we cannot ask the army to negotiate with those who killed its officers and soldiers."

"There is a major rift and we must not await for the Syrian crisis to be resolved as they maliciously announced in Doha that the Syrian war will be long," Jumblat said.

Posted by: Fred || 06/24/2013 00:00 || Comments || Link || E-Mail|| [303 views] Top|| File under:
Salam Urges an End to Sidon's 'Premeditated Clashes'
[An Nahar] Prime Minister designate Tamma Salam called on Sunday for drawing an end to the "premeditated

festivities

" in the southern city Sidon.

"We call for supporting the army and the security forces in their bid to put an end to Sidon's

festivities

," Salam said in a released statement.

He stressed: "Perpetrators must be tossed in the calaboose
Youse'll never take me alive coppers!... [BANG!]... Ow!... I quit!
and armed appearances should be terminated because they are threatening the lives of the residents and the civil peace in the city."

The premier-designate had discussed the current situation in Sidon in phone calls with President Michel Suleiman


...before assuming office as President, he held the position of commander of the Leb Armed Forces. That was after the previous commander, the loathesome Emile Lahoud, took office as president in November of 1998. Likely the next president of Leb will be whoever's commander of the armed forces, too...


, caretaker Prime Minister
Najib Miqati, former premier Fouad Saniora, caretaker Interior Minister Marwan Charbel and the southern city's MP Bahia Hariri.

Meanwhile,


...back at the shouting match, a new, even louder, voice was to be heard...


Miqati condemned the attacks against the army, the "security valve of

Leb

and the Lebanese people."

"We call on the people to embrace the army and support its mission in safeguarding security and stability," Miqati said in a released statement.

He added: "We also warn against getting dragged into attempts to blow up the situation in

Leb

."

"We urge wisdom, patience and avoiding emotional reactions to what is taking place which do not serve this critical situation."

Posted by: Fred || 06/24/2013 00:00 || Comments || Link || E-Mail|| [287 views] Top|| File under: Salafists
Limited Number of Parties Possess Grad Rockets Found at Ballouneh
[An Nahar] Investigations are ongoing over the discovery of two 122mm Grad rockets


...Soviet-developed 122-mm rockets, usually launched from trucks. Newer versions are reported to have a range of up to 30 km....


in the Kesrouan region of Ballouneh on Friday, reported the daily An Nahar Sunday.

Informed sources told the Central News Agency that initial investigations determined that the only forces that possess such rockets in

Leb

are Hizbullah and the
Popular Front for the Liberation of Paleostine-General Command.

Should neither of these two parties be responsible for the rockets, then they could be attributed to small terrorist cells, they added.

An Nahar said that the investigations are currently focusing on how the rockets and their launch pads were placed in the region and what their target was.

Sources told the daily that the incident was aimed at intimidation and creating confusion in

Leb

.

"The location where the launch pad was stationed makes it hard to determine the rockets' target," they added.

The Central News Agency noted that the rockets located in Ballouneh differ from the ones that were fired at Beirut's southern suburbs in May.

It explained that the two rockets that targeted the suburbs were fired in a traditional manner whereas the rockets found at Ballouneh were set to be remotely fired.

A rocket was fired from the region, but the other one failed to take off due to a technical malfunction, it added.

A strong blast was heard in the early hours of the morning on Friday in the Kesrouan district.

The blast that reverberated across several districts at around 12:43 am could have been caused by a rocket launch.

Later on Friday, launch pads with one of them a 122mm Grad rocket installed on it were discovered in the town of Ballouneh in Kesrouan.
Posted by: Fred || 06/24/2013 00:00 || Comments || Link || E-Mail|| [320 views] Top|| File under: Salafists
France Urges Syria Opposition to 'Clarify' Extremist Ties
[An Nahar] French President Francois Hollande


...the Socialist president of La Belle France, an economic bad joke for la Belle France but seemingly a foreign policy realist...


on Sunday urged support for the Syrian opposition but said it should "clarify" its ties with

myrmidon

s, in talks with Jordan's King Abdullah II.

"We want the opposition to be given the necessary support," Hollande said in Amman during a one-on-one meeting with the king at which journalists were present.

"We share the same point of view. We want to help the Syrian opposition to organize themselves and clarify their relationship with

myrmidon

groups."

Hollande flew in for a brief visit from Qatar, where foreign ministers of the "Friends of Syria" group, which includes

La Belle France

, agreed on Saturday to boost assistance to the Syrian opposition.

He urged the mainstream rebel Free Syrian Army to "retake" areas that have fallen into the hands of

myrmidon

groups.

Posted by: Fred || 06/24/2013 00:00 || Comments || Link || E-Mail|| [344 views] Top|| File under: al-Nusra
Suleiman Assures: Army is Fully Authorized to Strike Perpetrators in Sidon
[An Nahar] President Michel Suleiman


...before assuming office as President, he held the position of commander of the Leb Armed Forces. That was after the previous commander, the loathesome Emile Lahoud, took office as president in November of 1998. Likely the next president of Leb will be whoever's commander of the armed forces, too...


assured on Sunday that the army is "fully authorized" to strike the attackers in the latest

festivities

between the

gunnies

of Salafist

holy man

Sheikh Ahmed al-Asir and the army's forces in the southern city of Sidon.

"The military institution is granted the full authorization to hit the attackers and arrest the perpetrators and the instigators and bring them to justice," Suleiman said on Twitter.

He explained: "This is in order to preserve the security of the Lebanese and the dignity and image of the army."

In a released statement, the president also slammed calls for troops to defect from their units.

"Joining jihad against the army only serves the interests of

Leb

's enemies, he stated.

"These calls will not be heeded by Lebanese and Paleostinian citizens or army troops."

Posted by: Fred || 06/24/2013 00:00 || Comments || Link || E-Mail|| [286 views] Top|| File under: Salafists
Who's in the News
29
[untagged]
6
Salafists
2
Arab Spring
2
Govt of Pakistan
2
Govt of Syria
1
Baloch Liberation Army
1
Commies
1
Govt of Iran
1
Palestinian Authority
1
Taliban
1
Thai Insurgency
1
TTP
1
al-Nusra
1
al-Qaeda in Iraq
1
al-Qaeda in North Africa
1
al-Qaeda in Pakistan
Bookmark
E-Mail Me
The Classics
The O Club
Rantburg Store
The Bloids
The Never-ending Story
Thugburg
Gulf War I
The Way We Were
Bio
Merry-Go-Blog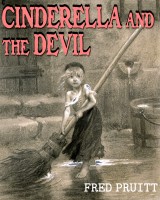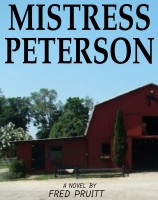 On Sale now!


A multi-volume chronology and reference guide set detailing three years of the Mexican Drug War between 2010 and 2012.

Rantburg.com and borderlandbeat.com correspondent and author Chris Covert presents his first non-fiction work detailing the drug and gang related violence in Mexico.

Chris gives us Mexican press dispatches of drug and gang war violence over three years, presented in a multi volume set intended to chronicle the death, violence and mayhem which has dominated Mexico for six years.
Click here for more information


Meet the Mods
In no particular order...


Steve White
Seafarious
Pappy
lotp
Scooter McGruder
john frum
tu3031
badanov
sherry
ryuge
GolfBravoUSMC
Bright Pebbles
trailing wife
Gloria
Fred
Besoeker
Glenmore
Frank G
3dc
Skidmark
Alaska Paul



Better than the average link...



Rantburg was assembled from recycled algorithms in the United States of America. No trees were destroyed in the production of this weblog. We did hurt some, though. Sorry.
18.234.97.53