Africa North
Anger in southern Egypt over Islamist governor
Egyptian tourism workers and residents of the ancient city of Luxor are voicing anger after an Islamist linked to a former Islamic militant group that carried out the city's deadliest terrorist attack, killing nearly 60 tourists in the 1990s, was appointed governor of their province.

Workers and Luxor politicians said Monday they plan to seal off the office of the governor to prevent Adel el-Khayat from entering.

El-Khayat belongs to the Construction and Development party, the political arm of Gamaa Islamiya, which waged an armed insurgency against the state in the 1990s, attacking police, Copts and tourists. In 1997 the group killed 58 tourists visiting Luxor's Hatshepsut temple. The group has since forsworn violence. El-Khayat was appointed Sunday by Islamist President Mohammed Morsi among 17 new governors.
Posted by: tipper || 06/17/2013 13:50 || Comments || Link || E-Mail|| [323 views] Top|| File under:
Qaida N. Africa Branch Confirms Death in Mali of Leader Abou Zeid
[An Nahar] Al-Qaeda's north African branch confirmed that one of its top leaders, Abdelhamid Abou Zeid, was killed in fighting in Mali, three months after

La Belle France

announced his death, according to a statement published Sunday.

Algerian-born Abou Zeid, considered one of the most radical leaders of al-Qaeda in the Islamic Maghreb (AQIM), was killed "on the battlefield defending Umma (the

Mohammedan

community) and sharia law," according to a statement carried by the private Mauritanian news agency ANI. It gave no date for his death.



Gay Paree

had announced in March that Abou Zeid was killed in fighting with its forces after

La Belle France

led an offensive to rout al-Qaeda-linked Islamist groups from northern Mali.

Both

La Belle France

and Chad, whose troops were also involved in the offensive, said the 46-year-old

bully boy

was killed at the end of February.

"It is the first time that an AQIM statement has officially referred to the death of Abou Zeid," said ANI director Mohamed Mahmoud Ould Abou al-Maali, a specialist on the Islamist group.

In March however, Algerian television said that al-Qaeda had named a replacement for Abou Zeid, Algerian national Djamel Okacha.

Abou Zeid had a reputation as a severe, aloof character with an unflinching capacity for violence when required.

Born in Debdeb in Algeria, close to the border with Libya, Abou Zeid was a young activist in the FIS Islamist movement that won the country's first democratic elections in 1991 but was denied power. He then disappeared underground for most of the 1990s.

He re-emerged spectacularly in 2003 as second in command of the GSPC group which kidnapped dozens of foreigners in southern Algeria, and that would later, along with several other organizations, evolve into AQIM.

Latterly, Abou Zeid -- whose real name was Mohamed Ghdir according to Algerian court documents -- was considered a deputy to AQIM's "Saharan emir" Yahia Djouadi and commanded a katiba, or battalion, of fighters from Mauritania, Algeria and Mali known as Tareq ibn Ziyad, named after an eighth-century

Mohammedan

military commander.

Posted by: Fred || 06/17/2013 00:00 || Comments || Link || E-Mail|| [295 views] Top|| File under: al-Qaeda in North Africa
Egypt Preacher Handed Suspended Jail Term for Burning Bible
[An Nahar] A court in the Egyptian capital on Sunday handed an Islamist preacher accused of insulting Christianity an 11-year suspended jail sentence.


He must be killed!


Ahmed Mohammed Abdullah had been charged with ripping up and burning a copy of the Bible during a protest outside the U.S. embassy in Cairo against the anti-Islam film, "Innocence of

Musselmen

s", that was produced in the U.S.


Blasphemy! Disrespect! Mopery! DOPERY!


The court handed Abdullah an 11-year suspended sentence for insulting religion, disturbing public order and defamation.


"We were gonna kill him but we suspended the sentence."


His son was also tried at the same time and received an eight-year suspended sentence. The pair can appeal.

The preacher, known as Abu Islam, has become renowned in Egypt for his fiery


...a single two-syllable word carrying connotations of both incoherence and viciousness. A fiery delivery implies an audience of rubes and yokels, preferably forming up into a mob...


diatribes against Christians and the country's secular opposition.

Egyptian law forbids insults against recognized religions. A court sentenced a Christian last December to three years in prison for posting online segments of Innocence of

Musselmen

s.
Posted by: Fred || 06/17/2013 00:00 || Comments || Link || E-Mail|| [327 views] Top|| File under: Arab Spring
Arabia
Saudi Arabia Wants Missiles for Syrian Rebels
[An Nahar] Soddy Arabia


...a kingdom taking up the bulk of the Arabian peninsula. Its primary economic activity involves exporting oil and soaking Islamic rubes on the annual hajj pilgrimage. The country supports a large number of princes in whatcha might call princely splendor. When the oil runs out the rest of the world is going to kick sand in the Soddy national face...


plans to supply the Syrian opposition with anti-aircraft missiles to counter
Hereditary President-for-Life Bashir Pencilneck al-Assad


Horror of Homs...


's air force, German news weekly Der Spiegel reported Sunday.

The article, citing a classified report received by the German foreign intelligence service and the German government last week, said Riyadh was looking at sending European-made Mistral-class MANPADS, or man-portable air-defense systems.

Der Spiegel noted the shoulder-launched surface-to-air missiles can target low-flying aircraft including helicopters and had given mujahideen fighters in Afghanistan a decisive edge against Soviet troops in the 1980s.
Posted by: Fred || 06/17/2013 00:00 || Comments || Link || E-Mail|| [456 views] Top|| File under: al-Nusra
Britain
Boris Johnson: Don't arm the Syria maniacs
[TELEGRAPH.CO.UK] Arming the Syrian rebels would be disastrous because

Britannia

would be "pressing weapons into the hands of maniacs", says Boris Johnson.

The Mayor of London warns
David Cameron
... has stated that he is certainly a big Thatcher fan, but I don't know whether that makes me a Thatcherite, which means he's not. Since he is not deeply ideological he lacks core principles and is easily led. He has been described as certainly not a Pitt, Elder or Younger, but he does wear a nice suit so maybe he's Beau Brummel ...
that the UK must not use Syria as an "arena for muscle-flexing" and says that any weapons sent to the country's opposition could end up in the hands of al-Qaeda.

His comments come after several leading figures opposed any move by Mr Cameron to join President Barack Obama
I am not a dictator!...
in providing greater assistance to the forces fighting Bashir al-Assad, the Syrian leader.

President Vladimir Putin

...Second and fourth President of the Russian Federation and the first to remain sober. Putin is credited with bringing political stability and re-establishing something like the rule of law, which occasionally results in somebody dropping dead from polonium poisoning. Under Putin, a new group of business magnates controlling significant swathes of Russia's economy has emerged, all of whom have close personal ties to Putin. The old bunch, without close personal ties to Putin, are in jail or in exile or dead...
of Russia, whose nation provides arms to the Assad regime, criticised the Prime Minister for considering arming rebels who "eat the organs" of their enemies.

The Deputy Prime Minister Nick Clegg also cautioned Mr Cameron against arming the Free Syrian Army, saying that if it were a good idea,

Britannia

would have done it already. The former head of the Army, Lord Dannatt, said he feared any such assistance would lead

Britannia

into further intervention, while the Archbishop of York, Dr John Sentamu, urged Mr Cameron to "tread very warily".


Posted by: Fred || 06/17/2013 00:00 || Comments || Link || E-Mail|| [332 views] Top|| File under: Govt of Syria
China-Japan-Koreas
N. Korea proposes high-level talks with U.S.
SEOUL -- North Korea proposed high-level talks with the United States on Sunday, days after its planned talks with South Korea broke down over the level of their chief delegates.


Typical for them. They try to hold talks with the South, then they try to hold talks directly with us, then they get into a snit and do a nuclear test or a rocket launch, then they try to hold talks...

"(We) propose high-level talks between the North Korean and U.S. governments to ease tensions on the Korean Peninsula, and establish regional peace and security," a spokesman of the North's powerful National Defense Commission said in an "important statement" carried by Pyongyang's official Korean Central News Agency (KCNA).

The talks' agenda could include the issue of easing military tensions on the peninsula, replacing the armistice that ended the 1950-53 Korean War with a permanent peace treaty, and the U.S. vision for a world free of nuclear weapons, among other issues of mutual interest, the spokesman said.

The overture comes five days after South and North Korea canceled their high-level talks that were planned for Wednesday and Thursday, citing differences over the rank of chief delegates to represent each side. Had they been held, the talks would have been the first high-level talks between the Koreas in six years. The dispute was seen as underlining the big gulf that divides the two Koreas, which remain in a state of conflict after failing to sign a peace treaty at the end of the Korean War.


"If (the U.S.) is truly interested in easing tensions on the Korean Peninsula, and securing peace and security in the region, including the U.S. mainland, it should not speak about holding talks or making contact on the basis of pre-conditions," the spokesman said, according to the KCNA report, monitored in Seoul.

Washington has repeatedly stressed that it is not interested in holding talks for the sake of talks, urging Pyongyang to first demonstrate through action that it is serious about dismantling its nuclear weapons programs. The communist nation claims its nuclear programs are aimed at defending itself from what it calls hostile U.S. intentions.

"We make clear once again that the denuclearization of the Korean Peninsula is an unchanging will and determination of our armed forces and people," the spokesman said. "Our denuclearization is the denuclearization of the entire Korean Peninsula, including South Korea, and the most thorough denuclearization aimed at completely ending the United States' nuclear threats against us."

The spokesman noted that denuclearization does not simply refer to the dismantlement of the North's nuclear weapons programs, apparently referring to Pyongyang's long-held stance that the U.S. should also give up its nuclear weapons.

"The U.S. can decide on the meeting's venue and time at its own convenience," the spokesman said. "All developments depend on the responsible choice of the United States, which has worsened the situation on the Korean Peninsula until now."

Washington did not immediately respond to the North's offer.

"(We) will let you know when we have something," White House National Security Council spokeswoman Caitlin Hayden said in a brief email.

In Seoul, government sources suggested the North may be reverting to its old practice of bypassing the South to hold direct talks with the U.S.

"As expected, when the South-North talks, which were meant to be a stepping stone, broke down, the North turned to trying to hold direct talks with the U.S.," said one government source.
Posted by: Steve White || 06/17/2013 00:00 || Comments || Link || E-Mail|| [326 views] Top|| File under:
The Grand Turk
Union Workers, Riot Police Face Off In Turkish Capital
[Jpost] Riot police backed by water cannon warned around 1,000 trade union workers to stop blocking a major avenue in the center of the capital Ankara on Monday or face intervention, a witness said.

The workers were trying to march towards the central Kizilay district, waving flags and chanting slogans, as part of a national strike called by several labor groups in support of anti-government protests.

"Those of you on the streets must stop blocking the streets. Do not be provoked. The police will use force,"

coppers

shouted through megaphones as several water cannon were positioned a few hundred meters away.
Posted by: trailing wife || 06/17/2013 07:21 || Comments || Link || E-Mail|| [320 views] Top|| File under:
Home Front: WoT
US lawyer to be Guantanamo Bay closure envoy
A Washington lawyer is set to become the diplomatic envoy charged with overseeing the closure of the US military-run prison at Guantanamo Bay.

Clifford Sloan will reopen the Office of Guantanamo Closure, which was shut in January when his predecessor was reassigned by the Obama administration.

Mr Sloan is a close confidant of the Secretary of State, John Kerry.

President Barack Obama vowed last month to renew efforts to shut the prison, amid a hunger strike by detainees.

He said it was "contrary to who we are" and harmful to US interests.

After taking office in 2009, Mr Obama promised to close the prison within a year, but his plans to transfer detainees to maximum security prisons in the US and to try some detainees in the civilian justice system met fierce resistance from both parties in Congress.
'Conviction'

A formal announcement of Mr Sloan's appointment was expected on Monday, state department officials said.

However, in a statement released on Sunday, Mr Kerry said: "I appreciate his willingness to take on this challenge."
Posted by: tipper || 06/17/2013 02:59 || Comments || Link || E-Mail|| [448 views] Top|| File under:
NSA targeted Medvedev at London G20 summit
Of course we did. The Russian intel services targeted Champ. So what?

American spies based in the UK intercepted the top-secret communications of the then Russian president, Dmitry Medvedev, during his visit to Britain for the G20 summit in London, leaked documents reveal.

The details of the intercept were set out in a briefing prepared by the National Security Agency (NSA), America's biggest surveillance and eavesdropping organisation, and shared with high-ranking officials from Britain, Australia, Canada and New Zealand.

The document, leaked by the NSA whistleblower and traitor Edward Snowden and seen by the Guardian, shows the agency believed it might have discovered "a change in the way Russian leadership signals have been normally transmitted".

The disclosure underlines the importance of the US spy hub at RAF Menwith Hill in Harrogate, North Yorkshire, where hundreds of NSA analysts are based, working alongside liaison officers from GCHQ.

The document was drafted in August 2009, four months after the visit by Medvedev, who joined other world leaders in London, including the US president, Barack Obama, for the event hosted by the British prime minister, Gordon Brown.

Medvedev arrived in London on Wednesday 1 April and the NSA intercepted communications from his delegation the same day, according to the NSA paper, entitled: "Russian Leadership Communications in support of President Dmitry Medvedev at the G20 summit in London – Intercept at Menwith Hill station."

The document starts with two pictures of Medvedev smiling for the world's media alongside Brown and Obama in bilateral discussions before the main summit. The report says: "This is an analysis of signal activity in support of President Dmitry Medvedev's visit to London. The report details a change in the way Russian leadership signals have been normally transmitted. The signal activity was found to be emanating from the Russian embassy in London and the communications are believed to be in support of the Russian president."

The NSA interception of the Russian leadership at G20 came hours after Obama and Medvedev had met for the first time. Relations between the two leaders had been smoothed in the runup to the summit with a series of phone calls and letters, with both men wanting to establish a trusting relationship to discuss the ongoing banking crisis and nuclear disarmament.

In the aftermath of their discussions on 1 April, the two men issued a joint communique saying they intended to "move further along the path of reducing and limiting strategic offensive arms in accordance with the treaty on the non-proliferation of nuclear weapons".

A White House official who briefed journalists described the meeting as "a very successful first meeting focused on real issues". The official said it had been important for the men to be open about the issues on which they agreed and disagreed. Obama had stressed the need to be candid, the official noted.

While it has been widely known the two countries spy on each other, it is rare for either to be caught in the act;


...because each side has relatively few traitors...

the latest disclosures will also be deeply embarrassing for the White House as Obama prepares to meet Vladimir Putin, who succeeded Medvedev as president, in the margins of the G8 summit this week.

The two countries have long complained about the extent of each other's espionage activities, and tit-for-tat expulsions of diplomats are common. A year after Obama met Medvedev, the US claimed it had broken a highly sophisticated spy ring that carried out "deep cover" assignments in the US.

Ten alleged Russian spies living in America were arrested.

Putin was withering of the FBI-led operation: "I see that your police have let themselves go and put some people in jail, but I guess that is their job. I hope the positive trend that we have seen develop in our bilateral relations recently will not be harmed by these events." Last month, the Russians arrested an American in Moscow who they alleged was a CIA agent.

The new revelations underline the significance of RAF Menwith Hill and raise questions about its relationship to the British intelligence agencies, and who is responsible for overseeing it. The 560-acre site was leased to the Americans in 1954 and the NSA has had a large presence there since 1966.

It has often been described as the biggest surveillance and interception facility in the world, and has 33 distinct white "radomes" that house satellite dishes. A US base in all but name, it has British intelligence analysts seconded to work alongside NSA colleagues, though it is unclear how the two agencies obtain and share intelligence – and under whose legal authority they are working under.
Posted by: Steve White || 06/17/2013 00:00 || Comments || Link || E-Mail|| [341 views] Top|| File under:
Snowden: Classified US data shows Hong Kong hacking targets
Classified US government data shown to the South China Morning Post by whistle-blower Edward Snowden has provided a rare insight into the effectiveness of Washington's top-secret global cyberspying programme.


That Snowden is a traitor there is no doubt. The question is, is he a catspaw? I can't imagine he obtained all this information on his own. Who aided and abetted him? Why is Glen Greenwald still free?

New details about the data can be revealed by the Post after further analysis of information Snowden divulged during an exclusive interview on Wednesday in which the former CIA computer analyst exposed extensive hacking by the US in Hong Kong and the mainland.

The FBI said yesterday it had launched a criminal investigation and was taking "all necessary steps" to prosecute Snowden for exposing secret US surveillance programmes.

FBI Director Robert Mueller told the House Judiciary Committee: "These disclosures have caused significant harm to our nation and to our safety. We are taking all necessary steps to hold the person responsible for these disclosures," he said.


We've got top. people. working on this...

Snowden, the man behind explosive leaks of information on the US government's Prism programme that collected phone and web data from its citizens, has pledged to stay in Hong Kong to fight any attempts by his government to have him extradited.

The detailed records - which cannot be independently verified - show specific dates and the IP addresses of computers in Hong Kong and on the mainland hacked by the National Security Agency over a four-year period. They also include information indicating whether an attack on a computer was ongoing or had been completed, along with an amount of additional operational information.

The small sample data suggests secret and illegal NSA attacks on Hong Kong computers had a success rate of more than 75 per cent, according to the documents. The information only pertains to attacks on civilian computers with no reference to Chinese military operations, Snowden said.


Of course they were secret and illegal. That's why we had the NSA do it. That's the job of the NSA, to go after intel ABROAD...

"I don't know what specific information they were looking for on these machines, only that using technical exploits to gain unauthorised access to civilian machines is a violation of law. It's ethically dubious," Snowden said in the interview on Wednesday.

Snowden, who came to Hong Kong on May 20 and has been in hiding since, said the data points to the frequency and nature of how NSA operatives were able to successfully hack into servers and computers, with specific reference to machines in Hong Kong and on the mainland.

According to a New York Times report yesterday, US government lawyers, working with their counterparts in Hong Kong, are understood to have identified several dozen criminal offences with which Snowden could be charged under both Hong Kong and American laws. One of the targets Snowden revealed was Chinese University, home to the Hong Kong Internet Exchange which is a central hub of servers through which all web traffic in the city passes.


Which is why the NSA went after it...

A university spokeswoman said yesterday that staff had not detected any attacks to its "backbone network".


Which means, the NSA is really good at what it does...

Yesterday's revelation that the US was secretly hacking computers in Hong Kong and on the mainland sent shockwaves around the world and came just days after Snowden first exposed the Prism programme to The Guardian newspaper in Britain.


I'm comfortably certain it wasn't shocking to anyone in the intel business. This is what the NSA does. And MI6. And Israeli intelligence, and the French, the Chinese, the Russians, and so on...

"The primary issue of public importance to Hong Kong and mainland China should be that the NSA is illegally seizing the communications of tens of millions of individuals without any individualised suspicion of wrongdoing," Snowden said. "They simply steal everything so they can search for any topics of interest."


Which is what we hired them to do, when they do it abroad in our security interests...

Snowden's most recent job was as an NSA contractor with Booz Allen Hamilton but he was fired shortly after he identified himself on Sunday as the source of one of the most significant leaks in US history.


He didn't have the access to do everything he did. Who helped?

Formal charges are the first necessary step that would prompt an extradition request to the Hong Kong government.

Snowden could find himself at the centre of a diplomatic storm between Washington and Beijing as he has explicitly chosen to seek refuge in Hong Kong, a move that will test the Sino-US relationship. He said he had chosen Hong Kong because he believed the city's semi-autonomous status and rule of law would protect him from attempts to extradite him to the US.

It is understood that Snowden arrived in Hong Kong after leaving his home in Hawaii, telling his girlfriend that he would be away for a few weeks. He stayed at the Mira Hotel in Tsim Sha Tsui before checking out on Monday and has been in hiding since.

Snowden said he has not spoken to his family since the revelations were made and lives in constant fear for his own safety.
Posted by: Steve White || 06/17/2013 00:00 || Comments || Link || E-Mail|| [467 views] Top|| File under:
India-Pakistan
Centre offers to handle security in Balochistan
[Pak Daily Times] Interior Minister Chaudhry Nisar Ali Khan on Sunday said the federal government would extend full collaboration to the Balochistan



...the Pak province bordering Kandahar and Uruzgun provinces in Afghanistan and Sistan Baluchistan in Iran. Its native Baloch propulation is being displaced by Pashtuns and Punjabis and they aren't happy about it...


government to secure peace in province.

Chaudhry Nisar said a hidden war was continuing in Balochistan and all stakeholders would have to play a joint role for curbing militancy and restoring peace in the province. The interior minister and Federal Minister for Information Pervaiz Rasheed on Sunday visited the Quaid-e-Azam Residency in Ziarat and vowed to re-build it within three to four months. Talking to media on the occasion, Chaudhry Nisar said that the Residency is a national asset and announced that a plan would be chalked out to provide maximum security to historical places in the future.

Later, chairing a meeting in Quetta over the law and order situation in Balochistan, Chaudhry Nisar said that crucial decisions were taken by the government to cope with the terrorist acts and they would be announced later after the approval from Prime Minister
Nawaz Sharif


... served two non-consecutive terms as prime minister, heads the Pakistain Moslem League (Nawaz). Noted for his spectacular corruption, the 1998 Pak nuclear test, border war with India, and for being tossed by General Musharraf...


. "Negotiations would be held with those who are prepared to talk and those who are persistent on terrorist activities would be dealt with through other means," said the interior minister. He also announced to award Tamgha-e-Jurat to the late Quetta Deputy Commissioner Mansoor Kakar, FC personnel,

coppers

, doctors and nurses, saying that they had rendered sacrifices for the country. Nisar noted that

women and kiddies

were never attacked in Baloch and Pashtun societies even during the biggest of conflicts, and wondered what kind of men carried out Saturday's attacks.
Posted by: Fred || 06/17/2013 00:00 || Comments || Link || E-Mail|| [321 views] Top|| File under: Govt of Pakistan
Female suicide bomber responsible for Quetta attack
[Dawn] Intelligence officials revealed today that a female

jacket wallah

carried out the first attack on a bus carrying students of Sardar Bahadur Khan Women's University earlier on Saturday.

At least 25 people, including the deputy commissioner of Quetta, 14 students of a women's university and four nurses were killed on Saturday when a bomb tore through a bus, followed by a

suicide kaboom

and a gun-battle in the Bolan Medical College hospital, where the injured students were taken for treatment.

Banned outfit Lashkar-e-Jhangvi


... a 'more violent' offshoot of Sipah-e-Sahaba Pakistain. LeJ's purpose in life is to murder anyone who's not of utmost religious purity, starting with Shiites but including Brelvis, Ahmadis, Christians, Jews, Buddhists, Rosicrucians, and just about anyone else you can think of. They are currently a wholly-owned subsidiary of al-Qaeda ...




grabbed credit

for the

kaboom

s.

An intelligence official, who requested not to be named, told Dawn.com that a female suicide bomber managed to sneak into the university bus. "When all the students gathered inside the bus, she blew herself up", he said.

Officials said they had no information about the identity of the female suicide bomber.

Moreover, intelligence officials said after the female bomber blew up herself in the bus, a second male bomber followed suit and struck inside the crowded Bolan Medical Complex Hospital to wreak maximum damage.

According to the intelligence personnel, the male suicide bomber was waiting inside BMC Hospital ward for the arrival of high level officials, including the Chief Secretary, and blew up himself when they reached.

Quetta Police Chief Mir Zubair Mehmood also told Dawn.com that the Deputy Commissioner of Quetta Abdul Mansoor Kakar was killed as result of firing outside the hospital.

Posted by: Fred || 06/17/2013 00:00 || Comments || Link || E-Mail|| [321 views] Top|| File under: Lashkar e-Jhangvi
Israel-Palestine-Jordan
Hamas Deploys 600-Strong Force To Prevent Rocket Fire At Israel
[IsraelTimes] Prodded by Egypt,

Gazoo

's Islamist rulers task

gunnies

with thwarting cross-border attacks; Cairo clamps down on weapons smuggling



Hamas, always the voice of sweet reason,

has deployed a 600-man military force in the

Gazoo

Strip that operates 24 hours a day in order to prevent rocket fire at Israel, a senior Arab source told The Times of Israel on Monday.

Since Egypt -- with the election a year ago of President Mohammed Morsi -- stepped up its involvement in

Gazoo

and began to pressure Hamas to not allow rocket fire, the Islamic organization has diligently worked to keep the peace in

Gazoo

, even when that came at the price of confrontations with smaller Islamic groups such as the

bully boy

Salafists


...Salafists are ostentatiously devout Moslems who figure the ostentation of their piety gives them the right to tell others how to do it and to kill those who don't listen to them...


, the source said.

Thus, Hamas has established a special force to "safeguard public order" that numbers around 600

gunnies

and operates mostly along the

Gazoo

-Israeli border.

The past few months have seen a dramatic decline in the number of rockets fired at Israel as compared to a year ago, a trend that has been confirmed by Israeli security sources. According to Israeli figures, since the end of Operation Pillar of Defense in November, some 20 rockets or mortar shells have been fired into Israel, compared to about 150 over the same period last year.

At the same time, there has also been a drop in the number of weapons smuggled into the

Gazoo

Strip, due to Egypt's efforts in the Sinai Peninsula and the prevention of smuggling from Libya.

The Egyptians have fielded a relatively large force to fight terror cells operating in the Sinai and to prevent the smuggling of "game-changing" long-range missiles. Still, Israel claims that the Egyptian activity is insufficient to dismantle terrorist infrastructure in the peninsula, despite kbeing a significant improvement over the days of Egyptian president Hosni Mubarak


...The former President-for-Life of Egypt, dumped by popular demand in early 2011...


, who during his rule did not conduct major operations against

hard boyz

in the Sinai.

Over the last few days, a delegation of senior Hamas officials has been holding consultations in Cairo, sponsored by the Egyptian government. According to Arab media reports, Morsi gave special permission to three Hamas men wanted by Egyptian security to join the proceedings.

Egyptian security forces, including 24 senior officers, have been deployed around the Intercontinental Hotel in Cairo where the Hamas delegation is staying, fearing demonstrations by secular activists who oppose Hamas due to reports that the Islamic group has attempted to intervene in Egyptian politics and has been involved in attacks on Egyptian soil, the Paleostinian Ma'an news agency reported.

Meanwhile,


...back at the comedy club, Boogie ducked another tomato...


Cairo has apparently deployed a considerable military force in the Sinai Peninsula, especially around Rafah, el-Arish and Sheikh Zuweid, in anticipation of potential demonstrations and riots on June 30, the date chosen by the "National Salvation Front," the umbrella opposition group, to stage massive nationwide protests.
Posted by: trailing wife || 06/17/2013 07:21 || Comments || Link || E-Mail|| [452 views] Top|| File under: Hamas
Syria-Lebanon-Iran
IDF Not Commenting On Report Israel Attacked Syrian Airport
[Jpost] The IDF was not commenting on a report on a Syrian TV station associated with the rebel forces that Israel attacked on Sunday night the military airbase Al-Miza, West of Damascus, Israel Radio reported. The report noted that a rebel organization had taken responsibility for the attack after the

kaboom

to took place on Sunday night.

The TV station reported that Israel bombed advanced weapons and radar systems that were recently brought to the airport, according to Israel Radio.

Eye witnesses said that the

kaboom

s were large and that neither the Assad regime nor the rebels had the capability to create

kaboom

s of such a magnitude.
Posted by: trailing wife || 06/17/2013 07:21 || Comments || Link || E-Mail|| [473 views] Top|| File under:
Report: Hizbullah, Revolutionary Guards Training Syrian Soldiers
[An Nahar] Hizbullah fighters and members of Iran's Revolutionary Guards are training Syrian troops to spearhead an offensive against rebel-held areas in Aleppo in Syria's north, UK's Sunday Times reported.

UK's The Independent also said Sunday that Iran has decided to send a first contingent of 4,000 Revolutionary Guards to Syria to support
Hereditary President-for-Life Bashir Pencilneck al-Assad


Lord of the Baath...


's forces against the rebels.

Posted by: Fred || 06/17/2013 00:00 || Comments || Link || E-Mail|| [469 views] Top|| File under: Hezbollah
Syria Seeks to Bolster Iran Ties after Rowhani Win
[An Nahar] Syria will seek to expand its relations with close ally Iran after moderate

holy man

Hassan Rowhani's presidential election victory, Prime Minister Wael al-Halqi said on Sunday.

"Syria wishes to further expand its relations with the new Iranian leadership," Halqi said as he received a high-level Iranian economic delegation in Damascus, state news agency SANA said.

Halqi praised "the strength of strategic and stable relations between Syria and Iran on different levels," as he met a delegation headed by Hassan Kazemi Qomi, an economic adviser at Iran's foreign ministry.

"We congratulate Iran's people and leadership for the great success of the Iranian presidential elections," he added, calling the vote "a sincere expression of real democracy" that "showed the unity of the Iranian people with their political and spiritual leaders".

Posted by: Fred || 06/17/2013 00:00 || Comments || Link || E-Mail|| [314 views] Top|| File under: Govt of Syria
Iran to send 4,000 troops to aid President Assad forces in Syria
[INDEPENDENT.CO.UK] America's alliance now includes the wealthiest states of the Arab Gulf, the vast Sunni territories between Egypt and Morocco, as well as Turkey and the fragile British-created monarchy in Jordan. King Abdullah of Jordan -- flooded, like so many neighbouring nations, by hundreds of thousands of Syrian refugees -- may also now find himself at the fulcrum of the Syrian battle. Up to 3,000 American 'advisers' are now believed to be in Jordan, and the creation of a southern Syria 'no-fly zone' -- opposed by Syrian-controlled anti-aircraft batteries -- will turn a crisis into a 'hot' war. So much for America's 'friends'.

Its enemies include the Lebanese Hizballah, the Alawite Shiite regime in Damascus and, of course, Iran. And Iraq, a largely Shiite nation which America 'liberated' from Saddam Hussein's Sunni minority in the hope of balancing the Shiite power of Iran, has -- against all US predictions -- itself now largely fallen under Tehran's influence and power. Iraqi Shiites as well as Hizballah members, have both fought alongside Assad's forces.

Washington's excuse for its new Middle East adventure -- that it must arm Assad's enemies because the Damascus regime has used sarin gas against them -- convinces no-one in the Middle East.
Posted by: Fred || 06/17/2013 00:00 || Comments || Link || E-Mail|| [441 views] Top|| File under: Govt of Syria
Fatfat: Berri is Hizbullah Tool in Constitutional Council Crisis
[An Nahar] Al-Mustaqbal


... the Future Movement, political party led by Saad Hariri...


bloc MP Ahmed Fatfat has accused Speaker Nabih Knobby Berri


Speaker of the Lebanese parliament, a member of AMAL, a not very subtle Hizbullah sock puppet...


of being a Hizbullah tool after two Shiite judges boycotted the meetings of the Constitutional Council.

In an interview with An Nahar daily published Sunday, Fatfat said: "What happened at the Constitutional Council showed that Nabih Berri is an execution tool to what Hizbullah says."

Three judges, two Shiites and a Druze, boycotted earlier this week the meetings that were aimed at discussing a report drafted by the council's president, Judge Issam Suleiman, on the petitions filed by President Michel Suleiman


...before assuming office as President, he held the position of commander of the Leb Armed Forces. That was after the previous commander, the loathesome Emile Lahoud, took office as president in November of 1998. Likely the next president of Leb will be whoever's commander of the armed forces, too...


and the Change and Reform bloc to challenge the 17-month extension of parliament's term.

Fatfat said that both Berri, a Shiite, and Druze leader Walid Wally Jumblat
...
Druze politician, head of the Progressive Socialist Party, who's been on every side in Leb at least four times. He'll sell you his friends for a dollar, but family comes higher because of shipping and handling...
are capable of influencing the judges.

The

politician

denied that al-Mustaqbal had been playing any role in the paralysis of the council's work.

"Those paralyzing the Constitutional Council are those who are not attending the meetings," Fatfat said. "It's obvious that this absence is the result of a political decision."

The council has set another meeting for next Tuesday but it is not likely to convene over lack of quorum.

The approval or the rejection of the challenges requires the go-ahead of seven out of the council's half-Christian half-

Musselmen

members and a quorum of eight members is needed to vote on challenges.

The lack of quorum would make the 17-month extension law valid after the end of parliament's mandate on June 20.

Asked what measures al-Mustaqbal would take if the council remained crippled, Fatfat said: "We are heading towards a political confrontation that could reach civil disobedience."

"We will ask the people not to pay their bills and taxes and to confront the state because everything is crippled in it under the force of arms," he told An Nahar.

Posted by: Fred || 06/17/2013 00:00 || Comments || Link || E-Mail|| [330 views] Top|| File under: Hezbollah
Nasrallah Congratulates Rowhani for 'Earning People's Trust'
[An Nahar] Hizbullah secretary-general His Eminence Sayyed Hassan Nasrallah


The satrap of the Medes and the Persians in Leb...


cabled Hassan Rowhani on Sunday congratulating him on his victory in Iran's presidential election.

"Hizbullah along with all the mujahideen in this country of resistance congratulate you ... for aptly earning the big trust of the great people," Nasrallah said in the cable.

He told Rowhani that his victory met the "expectations of the Iranian people," and "renewed the trust of the vulnerable friends and brethren in the Arab and Islamic world."

Rowhani, a moderate

holy man

, was declared Iran's new president on Saturday, ending eight years of Mahmoud Short Round Ahmadinejad's conservative grip on the top job.

Rowhani, a former top nuclear negotiator who has championed more constructive engagement with world powers, was declared outright winner with 50.68 percent of votes cast in the election.

Posted by: Fred || 06/17/2013 00:00 || Comments || Link || E-Mail|| [318 views] Top|| File under: Govt of Iran
Putin Meets Cameron, Warns against Arming Syria Rebels
[An Nahar] Russian President Vladimir Putin

...Second and fourth President of the Russian Federation and the first to remain sober. Putin is credited with bringing political stability and re-establishing something like the rule of law, which occasionally results in somebody dropping dead from polonium poisoning. Under Putin, a new group of business magnates controlling significant swathes of Russia's economy has emerged, all of whom have close personal ties to Putin. The old bunch, without close personal ties to Putin, are in jail or in exile or dead...
on Sunday insisted that Moscow had abided by "rules and norms" when providing weapons to Syria and demanded other G8 countries which are contemplating arming rebels do likewise.

Putin was speaking in London after holding talks with British Prime Minister
David Cameron
... has stated that he is certainly a big Thatcher fan, but I don't know whether that makes me a Thatcherite, which means he's not. Since he is not deeply ideological he lacks core principles and is easily led. He has been described as certainly not a Pitt, Elder or Younger, but he does wear a nice suit so maybe he's Beau Brummel ...
which could set the tone for the G8 summit, with the West at odds with Moscow over the conflict.

Cameron is seeking to forge an international consensus on handling the unrest as he hosts the leaders of the world's top industrialized nations in Lough Erne, Northern Ireland, from Monday.

Putin, who has provided military support to Syrian Hereditary President-for-Life Bashir Pencilneck al-Assad


Despoiler of Deraa...


despite pleas from the West, has been dismissive of U.S. claims that the regime has used chemical weapons and insisted Russia had acted appropriately.

"We are not breaching any rules and norms and we call on all our partners to act in the same fashion," he said.

Washington has vowed to send military aid to rebel forces battling to topple Assad after saying it had proof that his regime had crossed a "red line".

Putin warned that countries supplying arms to forces fighting against Assad's regime risked tarnishing their reputation after footage emerged last month of one rebel apparently eating the heart of a dead soldier.

Posted by: Fred || 06/17/2013 00:00 || Comments || Link || E-Mail|| [309 views] Top|| File under: Govt of Syria
DOD brass long urged caution on Syria
The White House's plan to step up American involvement in Syria might be the very thing its top military commanders has been warning against for months — a foray into a long, messy war.

In hearings, speeches and interviews, Defense Secretary Chuck Hagel and Joint Chiefs Chairman Gen. Martin Dempsey have been deeply skeptical every time they've been asked about potential U.S. involvement in Syria. What kind of weapons would the United States provide to the rebels and what happens if they fall into the wrong hands? Will the U.S. and its allies establish a no-fly zone and if so, how robust would it be? Would U.S. intervention just create a proxy war in the region?

Since the White House announced Thursday that the United States would begin providing lethal aid to the rebels but did not specify any details for military operations, military leaders remain in planning mode. Defense officials told POLITICO on Friday that they have a wide range of options for military action in Syria, and President Barack Obama has not asked the Pentagon for any specific plan yet.

The bottom line, Micah Zenko, a fellow at the Council on Foreign Relations, said is that although military commanders will always execute their orders, there's a reason the top brass — from the O-6 colonels and captains to their generals and admirals — has been so reluctant to get involved.

"I've never spoken to any at the O-5 level or above who thinks intervening in Syria is a good idea," Zenko said. "But, yes, they'll develop options forever until the president authorizes them to execute one of them, and then they will, faithfully."

The administration may be listening: The no-fly zone is one option the White House seems to be willing to discard — officials downplayed it both in briefings on Thursday and Friday.

"People need to understand that a no-fly zone is not some type of silver bullet," Deputy National Security Adviser Ben Rhodes told reporters at a briefing. "We haven't ruled out options, but I think people need to understand … they don't solve the problem necessarily."

Separately U.N. Ambassador Susan Rice, set to become Obama's national security adviser, also downplayed a no-fly zone to reporters at the United Nations.

Gen. Dempsey also has said that the Syrian rebels already have plenty of weapons from their other sponsors, raising a question about how much a difference American assistance might make. In April, Rhode Island Sen. Jack Reed asked Dempsey specifically whether the rebels' access to weapons had been a "decisive issue" in the civil war.

"No, not in my military judgment," Dempsey answered. "There is no shortage of arms in Syria." And don't expect the Syrians to take an intervention lying down, Dempsey warned.

"I have to assume, as the military member with responsibility for these kind of activities, that the potential adversary isn't just going to sit back and allow us to impose our will on them, that they could in fact take exception … and act outside of their borders with long-range rockets and missiles and artillery and even asymmetrical threats," he said.

In other words, Syria could lash out and escalate the war whether the U.S. was prepared or not.
Posted by: Pappy || 06/17/2013 00:00 || Comments || Link || E-Mail|| [354 views] Top|| File under:
Terror Networks
Al-Qaida Group Confirms Death Of Abou Zeid
[Jpost] Al-Qaeda's North African wing (AQIM) on Sunday confirmed the death of two of its senior commanders in Mali earlier this year, veteran jihadist Abdelhamid Abou Zeid and brigade commander Abdallah Al Chinguetti, Mauritania's ANI news agency said.

The death of Abou Zeid, who made millions of dollars kidnapping Western hostages over the past decade, had already been announced "with certainty" by

La Belle France

in March after

festivities

with its troops in northern Mali.

AQIM, however, had not until now officially confirmed the death of Abou Zeid, the leader of one of its southern brigades and a trusted lieutenant to the group's elusive leader, Abdelmalik Droukdel
... aka Abdel Wadoud, was a regional leader of the GSPC for several years before becoming the group's supremo in 2004 following the death of then-leader Nabil Sahraoui. Under Abdel Wadoud's leadership the GSPC has sought to develop itself from a largely domestic entity into a larger player on the international terror stage. In September 2006 it was announced that the GSPC had joined forces with al-Qaeda and in January 2007 the group officially changed its name to the Al-Qaeda Organization in the Islamic Maghreb.....
Posted by: trailing wife || 06/17/2013 07:21 || Comments || Link || E-Mail|| [319 views] Top|| File under: al-Qaeda in North Africa
Who's in the News
27
[untagged]
7
Govt of Syria
3
Arab Spring
3
Hezbollah
3
Lashkar e-Jhangvi
2
TTP
2
al-Nusra
2
al-Qaeda in North Africa
2
Govt of Iran
1
Govt of Pakistan
1
Hamas
1
Baloch Liberation Army
1
al-Shabaab
1
Moro Islamic Liberation Front
1
Thai Insurgency
1
al-Qaeda in Iraq
Bookmark
E-Mail Me
The Classics
The O Club
Rantburg Store
The Bloids
The Never-ending Story
Thugburg
Gulf War I
The Way We Were
Bio
Merry-Go-Blog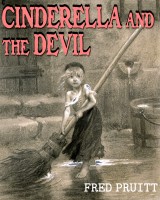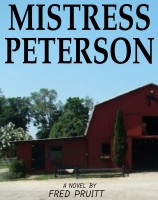 On Sale now!


A multi-volume chronology and reference guide set detailing three years of the Mexican Drug War between 2010 and 2012.

Rantburg.com and borderlandbeat.com correspondent and author Chris Covert presents his first non-fiction work detailing the drug and gang related violence in Mexico.

Chris gives us Mexican press dispatches of drug and gang war violence over three years, presented in a multi volume set intended to chronicle the death, violence and mayhem which has dominated Mexico for six years.
Click here for more information


Meet the Mods
In no particular order...


Steve White
Seafarious
Pappy
lotp
Scooter McGruder
john frum
tu3031
badanov
sherry
ryuge
GolfBravoUSMC
Bright Pebbles
trailing wife
Gloria
Fred
Besoeker
Glenmore
Frank G
3dc
Skidmark
Alaska Paul



Better than the average link...



Rantburg was assembled from recycled algorithms in the United States of America. No trees were destroyed in the production of this weblog. We did hurt some, though. Sorry.
54.208.73.179