Africa Horn
Alshabab imposes heavy taxes to communities living in Barawe and Bula marer
[Shabelle] members of Alshabab have imposed heavy taxes on residents living in Barawe town and businessmen in Bula marer towns.

The two towns are located at the lower of Shabelle region which is still under the control of Alshabab.

The militia group has ordered clans to pay 300 million shillings each.

Sources confirm that the Habar Githir sub clan was ordered to pay 300 million, the Muransade sub clan was ordered to raise 250 million shillings while other small sub clans living in the region were ordered to raise an equivalent amount each.

A 10 day deadline to meet the costs has been issued and it is not yet known what the money will be used for.

At Bula marer, businessmen were ordered to pay unspecified amount and if they fail to pay, their assets will be seized and auctioned immediately.

It is reported that the residents are worried about the heavy amount of money imposed on them and are seeking clarifications from Alshabab leaders.
Posted by: Fred || 06/13/2013 00:00 || Comments || Link || E-Mail|| [333 views] Top|| File under: al-Shabaab
Somalia Government warns Alshabab sympathizers
[Shabelle] Somalia's internal security Minister Abdi Karin Hussein Guled has warned individuals who sympathize or fund Alshabab militia groups inside and outside Somalia.

During his speech in parliament, the minister said that the federal government is going to treat sympathizers equal to Alshabab fighters.

Mr. Abdikarin branded the Islamist militia as catalysts to development hiding within civilians inside and outside the country.

The minister finally raised the importance of forming a special army that is trained to fight Alshabab in different regions of the country.
Posted by: Fred || 06/13/2013 00:00 || Comments || Link || E-Mail|| [317 views] Top|| File under: al-Shabaab
Iranian Companies Are Taking Over Mogadishu Port
[Shabelle] As the UN, US, EU sanctions continue to bite the Iranian government; its subsidiary companies are now playing the smart role to explore in new business opportunities in Africa. These companies are mainly operating in the Middle East. Recently, Simatech Shipping LLC, which operates feeder services between Dubai and Bandar Abas port, has entered a contract agreement with Mogadishu Port Authority. They operate under the name of Mogadishu Port Container Terminal (MPCT). Simatech has leased a container terminal inside Mogadishu port and now they are trying to convince port management to exclusively takeover the stevedoring activities in whole port. Even though, most of the shipping companies are opposed their proposal. In corporation with powerful former ministers, they are now expanding their activities in Kenya in order to obtain a United Nations


...an organization originally established to war on dictatorships which was promptly infiltrated by dictatorships and is now held in thrall to dictatorships...


contracts with different names.

Recently, they have formed Liberty Shipping Ltd, which is a sister company for Simatech Shipping LLC. Liberty will mainly focus feeder services from Mombasa to Mogadishu container shipment. This will jeopardize the new Somali government's efforts to engage the international communities and the UN Agencies. We must prevent the Iranian Revolutionary Guard fromoperating inside Somalia. They are a powerful organ which has been created to encounter American pressure and international sanctions, which are intended to persuade Tehran to abandon alleged plans to develop nuclear weapons.
Posted by: Fred || 06/13/2013 00:00 || Comments || Link || E-Mail|| [363 views] Top|| File under: Govt of Iran
Africa North
Egypt Islamists Call 'Million-Man March' for June 21
[An Nahar] Egyptian Islamist parties, including the president's, on Wednesday called for a "million-man march" on June 21 to counter a planned protest at the end of the month outside the presidential palace.

"Islamist parties have decided to organize a 'million-man march' in front of Rabaa al-Adawiya mosque (in a Cairo suburb) on Friday, June 21, under the slogan: 'Protect the revolution. Yes to peace, no to violence'," said President Mohamed Morsi's Freedom and Justice Party, political arm of the

Moslem Brüderbund

, on its website.

An opposition-backed campaign dubbed Tamarrod, Arabic for rebellion, has called for an anti-Morsi demonstration outside the palace on June 30, the first anniversary of his election.

It says it has gathered millions of signatures to a petition demanding that Morsi step down to pave the way for an early presidential election.

In a newspaper interview published last week, Morsi himself dismissed the call for an early election as "absurd and illegitimate", and in violation of the constitution.

Posted by: Fred || 06/13/2013 00:00 || Comments || Link || E-Mail|| [334 views] Top|| File under: Arab Spring
Arabia
Kuwaitis Boycott Iran Goods to Protest Hizbullah's Involvement in Syria
[An Nahar] Several Kuwaiti supermarket chains have begun boycotting products from Iran for its support of the Syrian regime and to protest Hizbullah's intervention in the war engulfing the neighboring country Syria.

At least nine cooperative consumer societies out of 50 in the oil-rich Gulf state published announcements in the local media on Wednesday saying they have taken Iranian products off their shelves in protest at Tehran's backing of
Hereditary President-for-Life Bashir Pencilneck al-Assad


Before going into the family business Pencilneck was an eye doctor. If he'd stuck with it he'd have had a good practice by now...


and Hizbullah.

Cooperative societies control a majority of the retail consumer market in Kuwait.

One of the announcements said that the next step in the campaign would be to dismiss Iranian laborers working at the societies and cancel their residency permits.

Around 50,000 Iranians work in Kuwait, mostly in low-paid jobs. Iranian exports to Kuwait are not huge and mainly comprise fish and food products.

Posted by: Fred || 06/13/2013 00:00 || Comments || Link || E-Mail|| [335 views] Top|| File under: Govt of Iran
Government
Mueller to Congress: We Didn't Know About al-Amoudi Link to Tsarnaev Mosque
[PJM]
"This is the guy


[Abdul Rahman al-Amoudi, the founder of the American Muslim Council]


that started the mosques where your Tsarnaevs were attending, and you didn't even bother to go check about the mosque? And then when you have the pictures, why did no one go to the mosque and say, 'Who are these guys? They attend -- may attend here?'" Gohmert


[R-Texas]


continued. "Why -- why was that not done since such a 'thorough' job was done?"


al-Aoundi was OFF LIMITS amd we wanted the 'little people' to make the already discovered... discovery, that's why !


"Your facts are not altogether --" Mueller began before Gohmert interjected, "Sir, if you're gonna call me a liar you need to point out specifically where any facts are wrong."

"We went to the mosque," Mueller said. "Prior to Boston happening we were in that mosque talking to imams several months beforehand as part of our outreach efforts."


As in the administration's.... Mooslim Outreach Program ?


"So were you aware that those mosques were started by al-Amoudi?"

"I've answered the question, sir," the FBI director tersely responded.

"You didn't answer the question, were you aware they were started by al-Amoudi?" Gohmert


[R-Texas]


pressed.

"No," Mueller replied.


Finally, the truth, or at least some of it !
Posted by: Besoeker || 06/13/2013 16:56 || Comments || Link || E-Mail|| [357 views] Top|| File under:
Home Front: WoT
Ground Zero Mosque Fraudsters Settle With Each Other
The donor, Robert Leslie Deak, had accused the former leader, Feisal Abdul Rauf, of diverting millions of dollars in charitable donations – meant for the Cordoba Initiative, founded by the imam, as well as the American Society for Muslim Advancement, which is led by the imam's wife, Daisy Khan – to buy real estate, luxury vacations and a fancy car. It also accused Mr. Abdul Rauf of failing to report approximately $3 million in donations from the Malaysian government.


This article starring:
Daisy Khan
Feisal Abdul Rauf
Posted by: tipper || 06/13/2013 07:18 || Comments || Link || E-Mail|| [355 views] Top|| File under:
Defenders of NSA Surveillance Omit Most of Mumbai Plotter's Story
[PROPUBLICA.ORG] "The failure here is the failure to connect systems," said a U.S. law enforcement official who worked on the case but is not cleared to discuss it publicly. "Everybody had information in their silos, and they didn't share across the silos. Headley in my mind is not a successful interdiction of a terrorist. It's not a great example of how the system should work."
If I'm not mistaken, and I'm not, the intel failures that led to 9-11 were attributed to the failure to connect systems. That was why they established the office of the Director of National Intelligence, adding another layer of bureaucracy above the Director of Central Intelligence, who had previously been responsible for coordinating intel efforts. Clapper, the current DNI's Office of the DNI now has General Counsel, civil liberties, public affairs, Inspector General, Equal Employment Opportunity, and legislative affairs functions. I don't know if it has any actual intel functions. My guess is that there's somebody showing up for work and going to an office with that kind of label, drinking coffee and hanging out with the janitorial staff, who occupy the same bureaucratic social rung.
Posted by: Fred || 06/13/2013 00:00 || Comments || Link || E-Mail|| [349 views] Top|| File under:
India-Pakistan
Sufi Mohammad taken to hospital
[BETA.DAWN] Sufi Mohammad, chief of Tehrik-e-Nifaaz-e-Shariat-e-Muhammadi (TNSM
...Tehreek-e-Nafaz-e-Shariat-e-Mohammadi (Movement for the Enforcement of Islamic Law) is a Pak militant group whose objective is to enforce their definition of Sharia law in Pakistain whether anybody wants it or not. It was founded by Sufi Muhammad in 1992, and was banned by President Musharraf in January, 2002 after Sufi dispatched several thousand yokels to Afghanistan to fight the infidel and ended up with most of them killed or captured and held for ransom. In 2007 TNSM took over Swat, which shows how well the banning worked. TNSM is the Pony League of Islamic militancy..
), was taken to Beautiful Downtown Peshawar's


...capital of Khyber Pakhtunkhwa (formerly known as the North-West Frontier Province), administrative and economic hub for the Federally Administered Tribal Areas of Pakistan. Peshawar is situated near the eastern end of the Khyber Pass, convenient to the Pak-Afghan border. Peshawar has evolved into one of Pakistan's most ethnically and linguistically diverse cities, which means lots of gunfire.


Lady Reading Hospital after his health took a turn for the worse.

Mohammad is suffering from joint aches and urinary infection and was taken from Peshawar's Central Jail to the Lady Reading Hospital under strict security.

The TNSM chief was taken to the hospital in handcuffs and could not walk properly on account of the aches.

Police personnel escorted Mohammad to the doctor's office who after a check-up recommended taking certain medications for a period of one month.

The doctor moreover advised that Mohammad undergo physiotherapy which may help in alleviating the aches.

He was further advised to go for another check up after a month's time.

Mohammad resides in Peshawar's Central Jail with 19 cases active against the TNSM chief. Thirteen of these cases are being heard in a special anti-terrorist court.
Posted by: Fred || 06/13/2013 00:00 || Comments || Link || E-Mail|| [326 views] Top|| File under: TNSM
Bugti murder case: Quetta police team in Islamabad to arrest Musharraf
[BETA.DAWN] A team from Crimes Branch Quetta reached Islamabad on Wednesday to arrest former president
Pervez Perv Musharraf


... former dictator of Pakistain, who was less dictatorial and corrupt than any Pak civilian government to date ...


in the Akbar Bugti murder case.

Sources in Crimes Branch Quetta investigating the case told Dawn.com that a police team comprising

bigwig

s had reached the federal capital to arrest the former military ruler.

Earlier on Monday, an Anti-Terrorist Court in Quetta had issued non-bailable arrest warrants against Musharraf.

Moreover, on Tuesday, ATC Judge 1, Muhammad Ismail Baloch, had rejected a bail application submitted by Musharraf's lawyer in the same case.

The court had moreover ordered a police team to arrest Musharraf by June 24.

Jamil Bugti, a son of Akbar Bugti, had nominated Musharraf, former prime minister Shaukat Aziz and others in his father's murder.

Bugti was killed in a cave in Chalgri area of Bhamboor hills of Dera Bugti district on August 26, 2006 during a military crackdown ordered by Musharraf who was president and army chief at the time.
Posted by: Fred || 06/13/2013 00:00 || Comments || Link || E-Mail|| [314 views] Top|| File under: Govt of Pakistan
Israel-Palestine-Jordan
Jordan MPs Approve Abu Qatada Extradition Deal with Britain
[An Nahar] Jordan's parliament has approved an agreement with

Britannia

on the extradition of suspects wanted by Amman, including radical

holy man

Abu Qatada, an MP said Wednesday.

"Parliament on Tuesday approved a treaty with

Britannia

to help Jordan extradite suspects from

Britannia

," Khalil Attieh, the deputy house speaker, told Agence

La Belle France

Presse. "The agreement does not specifically mention Abu Qatada but it includes him and others."

Posted by: Fred || 06/13/2013 00:00 || Comments || Link || E-Mail|| [329 views] Top|| File under: al-Qaeda
Syria-Lebanon-Iran
Geagea Rejects Hizbullah Participation in Cabinet
[An Nahar] Lebanese Forces


A Christian political party founded by Bashir Gemayel, who was then bumped off when he was elected president of Leb...


leader
Samir Geagea


... Geagea was imprisoned by the Syrians and their puppets for 11 years in a dungeon in the third basement level of the Lebanese Ministry of Defense. He was released after the Cedar Revolution in 2005 ...


stated on Wednesday that Hizbullah should not take part in any upcoming cabinet because it "rejected the state," slamming March 8's "practices that model those of the Takfiri
...an adherent of takfir wal hijra, an offshoot of Salafism that regards everybody who doesn't agree with them as apostates who most be killed...
s."

"Hizbullah's messages were clear and the party should not take part in any cabinet," Geagea said in a

presser

he held in Maarab.

Referring to Hizbullah, Geagea elaborated: "A political group had said that it is not interested in the authority of the state. It overstepped the border, the independence, the National Pact, the laws, the Baabda Declaration and the constitution."

"A cabinet should be formed with the participation of those interested in the Lebanese state's interests only, not in the interests of Syria, Iran, the United States, or the Kingdom of Soddy Arabia


...a kingdom taking up the bulk of the Arabian peninsula. Its primary economic activity involves exporting oil and soaking Islamic rubes on the annual hajj pilgrimage. The country supports a large number of princes in whatcha might call princely splendor. When the oil runs out the rest of the world is going to kick sand in the Soddy national face...


."

Geagea urged Prime Minister-designate Tammam Salam to form "a harmonious cabinet that works for the Lebanese people's interests."
Posted by: Fred || 06/13/2013 00:00 || Comments || Link || E-Mail|| [479 views] Top|| File under: Hezbollah
U.S. Condemns Syria Gunship Strike on Lebanon
[An Nahar] The United States on Wednesday condemned a cross-border Syrian helicopter gunship attack on the eastern Lebanese town of Arsal, calling it an "unacceptable provocation which risked dragging Leb into war.

"The United States condemns in the strongest terms today's helizap by the Syrian regime on Arsal," State Department spokeswoman Jen Psaki said.

"We fully condemn all attacks originating from Syria against Lebanese territory, particularly the targeting of civilians, and call for all parties to respect the stability, illusory

illusory sovereignty

and independence of Leb."

rder-bottom-color:gray;' title='Lebanon'>Leb's army warned it would hit back against any new attacks from Syria after the gunship fired two rockets on the center of Arsal, wounding one person.

In a rare warning against the regime of Syrian
Hereditary President-for-Life Bashir Pencilneck al-Assad


Horror of Homs...


, the army on Wednesday said its troops "took the necessary defensive measures to respond immediately to any similar violations."

Psaki would not be drawn on the warning from the army, but said the U.S. was "reiterating our call for all parties in

Leb

to respect

Leb

's disassociation policy."
Posted by: Fred || 06/13/2013 00:00 || Comments || Link || E-Mail|| [334 views] Top|| File under: Govt of Syria
Obama aides split on arming rebels: US officials
[Al Ahram] President Barack Obama
If you have a small business, you didn't build that...
's top advisers will meet to air reservations about arming Syria's rebels, with officials saying the U.S. is unlikely to take any immediate action to arrest the Assad regime's military advance.

The administration's caution persists despite its nearly two-year-old demand that
Hereditary President-for-Life Bashir Pencilneck al-Assad


One of the last of the old-fashioned hereditary iron-fisted fascist dictators...


step down, vows to help the besieged Syrian rebels on the ground and threats to respond forcefully to any chemical weapons use.

US officials acknowledge that they must do something to change the course of the war, but they don't know what. Officials say those closest to the president are split on whether to offer lethal aide or use U.S. airpower to ground the regime's gunships and jets.

Posted by: Fred || 06/13/2013 00:00 || Comments || Link || E-Mail|| [322 views] Top|| File under: Govt of Syria
France Says Hizbullah, Iran Must be Stopped before Aleppo
[An Nahar]

La Belle France

on Wednesday urged the international community to stop the progression of Syrian troops, backed by Hizbullah fighters and Iran, towards the strategic northern town of Aleppo.

After winning a strategic victory by retaking Qusayr, an important town near the border with

Leb

, Syrian troops are now focusing their attention on Aleppo as they continue to gain ground against the rebels.

"We must stop this progression before Aleppo. It is the next target of Hizbullah and of the Iranians," Foreign Minister Laurent Fabius said on

La Belle France

2 television.

"We need to re-balance things because over the past few weeks the troops of Bashir al-Assad (Syrian leader) and especially Hizbullah and the Iranians, along with Russian arms, have gained considerable ground."

But he did not expand on how Syrian troops, buoyed by military support from its allies Hizbullah and Iran, should be stopped.

On Tuesday,

La Belle France

's foreign ministry warned that the nearly 27-month Syrian conflict, which is estimated to have killed at least 94,000 people, was at a "turning point."

"What should we do under these conditions to reinforce the opposition armed forces? We have had these discussions with our partners, with the Americans, the Saudis, the Turks, many others," said ministry

front man

Philippe Lalliot.

"We cannot leave the opposition in the current state."

The European Union


...the successor to the Holy Roman Empire, only without the Hapsburgs and the nifty uniforms and the dancing...


, under pressure from London and

Gay Paree

, last month failed to renew an arms embargo on Syria, leaving individual member states free from August 1 to supply weapons to the opposition, if they decide to do so.

Posted by: Fred || 06/13/2013 00:00 || Comments || Link || E-Mail|| [300 views] Top|| File under: Hezbollah
Suleiman to Launch Initiative after GCC Action against Hizbullah
[An Nahar] President Michel Suleiman


...before assuming office as President, he held the position of commander of the Leb Armed Forces. That was after the previous commander, the loathesome Emile Lahoud, took office as president in November of 1998. Likely the next president of Leb will be whoever's commander of the armed forces, too...


is expected to launch an initiative to find ways to confront a decision by Gulf Cooperation Council countries to take measures against Hizbullah's military intervention in Syria, Baabda palace sources said Wednesday.

The sources told An Nahar daily that the initiative comes in the presence of a caretaking cabinet and the absence of the new government that Premier-designate Tammam Salam is seeking to form.

A GCC statement issued late Monday said the measures against Hizbullah members will affect their "residency permits, and financial and commercial transactions."

The statement urged the Lebanese government to "assume its responsibilities towards the behavior of Hizbullah and its illegal and inhumane practices in Syria and the region."

The bloc strongly condemned "the flagrant intervention of Hizbullah in Syria" and its "participation in shedding the blood of the Syrian people."
Posted by: Fred || 06/13/2013 00:00 || Comments || Link || E-Mail|| [332 views] Top|| File under: Hezbollah
Geagea Says Hizbullah Exposed its True Nature, Part of Regional Scheme
[An Nahar] Lebanese Forces


A Christian political party founded by Bashir Gemayel, who was then bumped off when he was elected president of Leb...


leader
Samir Geagea


... Geagea was imprisoned by the Syrians and their puppets for 11 years in a dungeon in the third basement level of the Lebanese Ministry of Defense. He was released after the Cedar Revolution in 2005 ...


slammed Hizbullah's involvement in the war raging in the neighboring country Syria, saying that the party exposed itself by proving that it doesn't care about the national interest.

"Hizbullah revealed that it's not a Lebanese party but a regional power that is taking party in a big scheme... The party doesn't take into consideration the nation's best interest," Geagea told

news hound

s in Meraab.

He pointed out that Hizbullah is a Lebanese party "in theory," but in reality "it's an armed party that has experience and is connected to sizable strategies in the region."

Geagea noted that Hizbullah's practices affect

Leb

, expecting that the party will pass through difficulties in the future due to its engagement in "adventures in Syria."

He described the party as "Iranian."

Posted by: Fred || 06/13/2013 00:00 || Comments || Link || E-Mail|| [314 views] Top|| File under: Hezbollah
Who's in the News
29
[untagged]
6
Hezbollah
6
Arab Spring
5
Govt of Pakistan
3
al-Shabaab
3
Govt of Syria
2
Govt of Iran
1
Boko Haram
1
al-Qaeda
1
Pirates
1
TNSM
Bookmark
E-Mail Me
The Classics
The O Club
Rantburg Store
The Bloids
The Never-ending Story
Thugburg
Gulf War I
The Way We Were
Bio
Merry-Go-Blog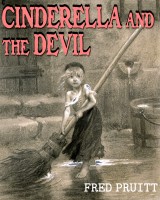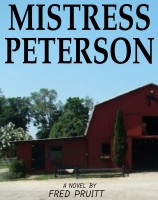 On Sale now!


A multi-volume chronology and reference guide set detailing three years of the Mexican Drug War between 2010 and 2012.

Rantburg.com and borderlandbeat.com correspondent and author Chris Covert presents his first non-fiction work detailing the drug and gang related violence in Mexico.

Chris gives us Mexican press dispatches of drug and gang war violence over three years, presented in a multi volume set intended to chronicle the death, violence and mayhem which has dominated Mexico for six years.
Click here for more information


Meet the Mods
In no particular order...


Steve White
Seafarious
Pappy
lotp
Scooter McGruder
john frum
tu3031
badanov
sherry
ryuge
GolfBravoUSMC
Bright Pebbles
trailing wife
Gloria
Fred
Besoeker
Glenmore
Frank G
3dc
Skidmark
Alaska Paul



Better than the average link...



Rantburg was assembled from recycled algorithms in the United States of America. No trees were destroyed in the production of this weblog. We did hurt some, though. Sorry.
3.238.107.166