Africa Horn
Bashir Threatens To Close Pipeline In Row With South Sudan
[Jpost] Sudan will close "forever" an oil pipeline carrying oil exports from South Sudan if Juba supports rebels operating on Sudanese soil, President Omar Hassan Bashir said Monday.

"I now give our brothers in South Sudan a last, last warning that we will shut down the oil pipeline forever if they give any support to the traitors in Darfur, South Kordofan and Blue Nile," Bashir said on state television


... and if you can't believe state television who can you believe?


, referring to

Death Eaters

operating in three Sudanese regions.
Posted by: trailing wife || 05/28/2013 00:00 || Comments || Link || E-Mail|| [473 views] Top|| File under:
Somalia FG accuses Kenyan troops of 'misbehaving'
This is a proxy attack. Kenya apparently has been supporting certain separatists in southern Somalia who went and formed their own 'state' called Jubaland. That has tweaked off the Somali Federal Government, though the latter controls only a half-dozen city blocks in Mog in its own right and depends on AMISOM troops for everything else.

MOGADISHU -– Somali Federal Government (SFG) President Hassan Sheikh Mohamud accused a contingent of AMISOM forces in Kismayo of 'misbehaving' while a SFG delegation was visiting the port city, Garowe Online reports. President Hassan accused Kenyan troops under the mandate of AMISOM of misbehaving and acting outside their mandate. After a delegation of SFG officials who arrived in Kismayo were allegedly refused security detail by AMISOM forces.

"For us we have no complaint against Kenya, but part of the AMISOM contingent on the ground have misbehaved and they operated outside their mandate," said President Hassan at the summit.

Kenyan military spokesman Bogeta Ongeri rejected the accusation made by President Hassan stating that he was "shocked" by the accusation. Spokesman Ongeri said that the Kenyan military handled all security for officials from Mogadishu as well as their sleeping quarters including Prime Minister Abdi Farah Shirdon who visited Kismayo earlier this year.

After the accusation, President Hassan went on to reject the election of Jubaland President Ahmed Mohamed Madoobe and the formation of Jubaland state. He called the Jubaland officials in Kismayo a group who make "unilateral decisions by their own".

Jubaland officials have remained adamant that the SFG was invited to take part in the conference that had been ongoing for months in Kismayo and that they had refused the invitation. The officials also added that the state formation conference was inclusive of clans and communities that live in the three regions – Gedo, Lower Jubba and Middle Jubba – that form Jubaland.

Sources close to the SFG parliament told GO that MPs are organizing a motion against Kenyan troops under the mandate of AMISOM. The sources told GO that the motion is against the presence of Kenyan troops in southern Somalia. Kenyan troops are under the mandate of the UN Security Council and only the council can relieve the five thousand strong troops.

More SFG officials arrived in Kismayo on Sunday which included Minister of Defense Abdihakim Haji Fiqi and Minister of Information who will meet with Jubaland officials. Jubaland officials criticized the news of the alleged motion against Kenya.

"It is unwise to criticize and try to remove Kenya who has played an important role against fighting Al Shabaab. And I believe the motives are mainly to undermine Jubaland state and its legitimacy," said Seraar while talking to Radio Garowe.

Jubaland Vice President Gen. Abdullahi Sheikh Ismail Fartaag who also spoke to Radio Garowe said that the SFG was sending out delegations to Kismayo without informing authorities in the port city.

"There is a wave of SFG officials arriving in Kismayo without informing authorities on the ground. This influx of officials has astonished us," said Gen. Fartaag.

The Jubaland Vice President added that the SFG refused to take part in the conference or arrive in Kismayo before IGAD's statement on Friday.

According to political analysts, President Hassan's main political issue during his incumbency has been Jubaland and remains to be so during his 8 month in office.
Posted by: Steve White || 05/28/2013 00:00 || Comments || Link || E-Mail|| [346 views] Top|| File under:
Africa North
Brotherhood leader: Morsy will liberate Jerusalem
During the rule of former President Gamal Abdel Nasser, a Jewish clairvoyant predicted that three men named Mohamad would rule Egypt and that the third would liberate Jerusalem's Al-Aqsa Mosque, Muslim Brotherhood Mufti Abdel Rahman al-Barr said on Saturday.

At a conference entitled "We freed our soldiers and we will free our Aqsa," organized in Beni Suef by the Muslim Brotherhood, Barr explained the prophecy by saying that "the third Mohamed is President Mohamed Morsy. The first was Mohamed Anwar Sadat, and the second was Mohamed Hosni Mubarak."

"The road to Jerusalem must pass through Cairo and Damascus," Barr added. "Before Salahuddin went to Jerusalem, he freed Cairo as well as the Levant, and there is no way to liberate Jerusalem before Cairo and Damascus have first been liberated."

According to Barr, Hamas is part of the Muslim Brotherhood and it was able to force the Zionist entity out of Gaza.

"Israeli government officials used to set pre-conditions, the most important of which was recognition of the Israeli state, before agreeing to meet with the Hamas leadership, but they are now eager to convene without any – a change that can be attributed to the Arab Spring revolutions," he said.


Eager? Really? The only thing Bibi looks eager to do, best as I can tell, is flatten both Pencilneck and Nasty, preferably in a single blow...

"Israel will vanish; it is an artificial creation produced by a foreign body," Barr claimed.

He called on all Egyptians, regardless of their profession, to consider the liberation of Palestine as their top priority.


He will stay safely in Cairo and cheer all those Egyptians (regardless of their professions) on...

He condemned what he described as "pathetic attempts" to drive a wedge between Egyptians and Palestinians, such as accusations that Hamas has masterminded and implemented attacks in Egypt, or claims that it is at fault for the recurring fuel crises in Egypt.

Barr congratulated President Morsy, the army, the intelligence service, and the police for successfully rescuing the Egyptian soldiers abducted in Sinai.
Posted by: Steve White || 05/28/2013 10:37 || Comments || Link || E-Mail|| [489 views] Top|| File under:
Zeidan Says Islamist Attackers In Niger Not From Libya
[AnNahar] The Islamists who carried out two attacks last week in Niger which killed 38 people did not come from Libya, as charged by the Niger authorities, Libyan Prime Minister Ali Zeidan said Monday.

Such allegations "are without basis," Zeidan said after meeting EU President Herman Van Rompuy in Brussels.

"It was (former strongman Muammar) Qadaffy who exported terrorism," Zeidan said, insisting: "The new Libya will not tolerate that."

Niger President Mahamadou Issoufou said Monday that the attackers who bombed an army base and French-run uranium mine entered the country from southern Libya, where he warned further attacks were being planned on Chad.

Two Islamist groups claimed Thursday's attacks in northern Niger, calling them retaliation for the country sending troops to help a French-led campaign against al-Qaeda-linked

gunnies

in Mali, in which Chad is also involved.

Prime Minister Zeidan also called on Niger to hand over Saadi Qadaffy, one of the former dictator's sons, and other officials who he said had sought asylum in the west African country.

Zeidan told Van Rompuy that Libya was determined to break with the past and would do its utmost to police its borders.

EU leaders agreed last Wednesday to send a civilian border assistance mission to Libya to help the country re-establish effective controls at its land, sea and air borders.

Van Rompuy said he had told Zeidan that Libya had the EU's full support as it built a society based on human rights


...which are usually open to widely divergent definitions...


and democracy.

"I have also expressed the EU concerns at recent events, including the attack on the French Embassy in April, that expose the serious security challenges that Libya is facing today," Van Rompuy said, adding that the prime minister had assured him steps were being taken to improve security.
Posted by: trailing wife || 05/28/2013 00:00 || Comments || Link || E-Mail|| [331 views] Top|| File under:
Egypt Brotherhood accuses Palestinian Fatah of destabilising Sinai
Essam El-Erian, a leading member of Egypt's Muslim Brotherhood, has accused a former senior member of the Palestinian Fatah movement of plotting to undermine security in Egypt's Sinai Peninsula.


How hard could that be...

In an interview Saturday with the London-based Al-Hayat newspaper, El-Erian accused Mohamed Dahlan, a former Fatah security chief, of recruiting armed elements in the peninsula through funds from the United Arab Emirates.


Dahlan is a scumbag, but he's a mighty clever scumbag, and a survivor, so yep he could be doing this alright...

The senior Brotherhood figure did not rule out Dahlan's involvement in the abduction of Egyptian security personnel in Sinai 10 days ago.

"Dahlan employs 500-600 armed elements who are now wreaking havoc in Sinai and finances them from the UAE coffers," El-Erian claimed in the interview. "It's a disaster that such a situation prevails in Sinai."

Tensions between the UAE and the Muslim Brotherhood in Egypt have been mounting recently, exacerbated by the UAE's arrest of several Egyptians linked to the Brotherhood leadership last January. The suspects were accused of forming a local Brotherhood cell with the goal of overthrowing the UAE regime. UAE officials have reiterated charges that Egypt's Muslim Brotherhood group is linked to an alleged plot to topple the UAE government to serve an ultimate goal of establishing Islamist rule in all Gulf States.

Fatah has been swift to dismiss El-Erian's allegations. The movement condemned what it described as attempts to "smear its heroic history by associating its name with domestic issues in Egypt, in order to serve some beneficiaries of political parties and figures."

In a Sunday statement, the group lambasted what it perceived as constant and systematic attempts to incite anti-Palestine sentiment in Egypt. Such attempts "would not reach their objective among the Egyptian people, who are filled with pan-Arabism and [support] for the Palestinian cause, and are able to discern the facts," read the statement.

The group also made it clear it does not involve itself in any activity "outside the scope of the movement's vision and regulations."
Posted by: Steve White || 05/28/2013 00:00 || Comments || Link || E-Mail|| [334 views] Top|| File under:
Libyan assembly chief to quit over Gaddafi-era law
TRIPOLI - The president of Libya's highest political body will resign on Tuesday after a law was passed banning those who served under the ousted government of slain leader Muammar Gaddafi, an aide said on Monday. Mohamed Al Megaryef "will on Tuesday evening submit his resignation before members of the General National Congress", the national assembly, one of his advisers said.

"The members of the General National Congress will elect a new president in the coming days," the adviser said, but without elaborating on the reasons for Megaryef's planned resignation. Megaryef was Libya's ambassador to India in the 1980s before he defected and joined the opposition in exile.


You'd think that was long enough ago to appease those who fought the Duck of Death but the Arabs do seem to have long memories...

The state news agency Lana, quoting a statement from Megaryef's office, said he will announce his resignation in a speech on Tuesday evening.

On May 5, the national assembly passed a controversial law banning officials who served under Gaddafi between September 1, 1969 and the fall of his government in October 2011 from holding any political role. The law — which comes into force on June 5 — was adopted under pressure from armed groups demanding the ouster of former government officials from current political office.

Megaryef was elected to head the GNC last August following Libya's first post-uprising elections the previous month. A Britain-educated economist, he was born in 1940 in the eastern city of Benghazi.

Megaryef spent 31 years in exile, including 20 years as a political refugee in the United States, and along with other dissidents he founded an opposition group that had tried to overthrow Gaddafi.
Posted by: Steve White || 05/28/2013 00:00 || Comments || Link || E-Mail|| [348 views] Top|| File under: Arab Spring
Africa Subsaharan
Niger Leader Says Chad Next Target After Islamist Attacks
[AnNahar] Niger's president said Monday that attackers who bombed an army base and French-run uranium mine, leaving 38 people dead, entered his country from southern Libya, where he warned further attacks were being planned on Chad.

"For Niger in particular, the main threat has moved from the Malian border to the Libyan border. I confirm in effect that the enemy who attacked us... comes from the (Libyan) south, where another attack is being prepared against Chad," said President Mahamadou Issoufou.

Two Islamist groups claimed Thursday's attacks in northern Niger, calling them retaliation for the country sending troops to help a French-led campaign against Al-Qaeda-linked

forces of Evil

in Mali, in which Chad is also involved.

Issoufou, speaking to a Chadian delegation, did not say whether the planned "attack" on Chad had been foiled.

"The situation in Mali, which is a consequence of the crisis in Libya, should not sidetrack the international community's duty to stabilize the situation in Libya, (which) today constitutes the main source of destabilization in the Sahel region
... North Africa's answer to the Pak tribal areas...
," he said.

Last week's dawn attacks began with twin

suicide kaboom

s at the army base in Agadez, the main city in northern Niger, and the Somair mine some 250 kilometers (150 miles) to the north, which is majority owned by French nuclear giant Areva.

Attackers then seized a building at the Agadez base, ending in a raid by French special forces and local troops.

The attacks were claimed by two Islamist groups, the Movement for Oneness and Jihad in West Africa (MUJAO) and veteran jihadist leader Mokhtar Belmokhtar's Signatories in Blood group.
Posted by: trailing wife || 05/28/2013 00:00 || Comments || Link || E-Mail|| [424 views] Top|| File under: al-Qaeda in North Africa
Arabia
Bahrain Bans Contact with Hizbullah
[AnNahar] Shiite-majority Bahrain banned on Monday opposition groups from having contact with Hizbullah, a day after the foreign minister of the Sunni-ruled kingdom branded the party's chief His Eminence Sayyed Hassan Nasrallah


The satrap of the Medes and the Persians in Leb...


as a "terrorist".

"Political associations are prohibited from having any form of contact with the Hizbullah organization," Justice Minister Sheikh Khaled bin Ali al-Khalifa said in a ministerial decree.

A second clause in the same decree stated that the Iran- and Syria-backed group is a "terrorist organization."

The decision appears aimed at opposition groups, which are mostly Shiites, who dominated anti-regime protests that erupted in February 2011 before coming under a brutal crackdown a month later.

Foreign Minister Sheikh Khaled bin Ahmed al-Khalifa on Sunday branded Nasrallah as a "terrorist", in remarks a day after Nasrallah vowed to keep up the fight alongside regime forces in Syria to defeat the rebels.

"Terrorist Nasrallah has declared war on his nation," Sheikh Khaled wrote on his Twitter account.

"Stopping him and rescuing

Leb

from his grip is a national and religious duty for all of us," he said, as Hizbullah's involvement in Syria's armed conflict deepened.

Last month the kingdom decided to list Hizbullah as a "terrorist organization", following a recommendation by the parliament that is boycotted by the opposition.

Nasrallah is a popular figure among the Shiites of Bahrain. But the opposition that is battling for democratization, insists that its political agenda is Bahraini, and not linked to Iran, or other Shiite sides.

Despite the March 2011 crackdown on protests, Shiites continue to demonstrate in their villages, triggering frequent

festivities

with police.

A total of 80 people have been killed since the protests erupted, according to the International Federation for Human Rights.
Posted by: trailing wife || 05/28/2013 00:00 || Comments || Link || E-Mail|| [346 views] Top|| File under: Hezbollah
Britain
The Web Of Extremism Surrounding Woolwich Terror Suspects
The Hook-Handed Hate Cleric, A White Muslim Convert And The Man Arrested Over A Plot Against Parliament

Lots of photos and a colour-coded chart to help visualize the connections at the link.

o Michael Adebolajo, 28, and Michael Adebowale, 22, linked to many radicals
o Extremists Abu Hamza, Omar Bakri and Anjem Choudary are senior figures
o Ten men have apparent connections via various groups and mosques

A powerful web of Islamic

bully boyz

and terror convicts sits behind the two men believed to have executed Drummer Lee Rigby in Woolwich, it emerged today.

Michael Adebolajo, 28, and Michael Adebowale, 22, are both apparently linked to a wider network of men who are known to have either planned atrocities, preached violence or joined groups considered so extreme they are now banned.

These apparent connections have come to light since the British

Mohammedan

s were tossed in the clink
Book 'im, Mahmoud!
on suspicion of hacking Drummer Rigby to death in broad daylight after he was run down with a car last Wednesday.

Both men are said to know Usman Ali, an alleged

bully boy

and former member of the banned group Al-Muhajiroun, who also ran the Friday prayer group in Woolwich, where Adebolajo and Adebowale went.

He was also held for six days by Scotland Yard over alleged links to a conspiracy to blow up the Canadian Parliament.

Even extradited hate preacher Abu Hamza is connected to the pair via his own associates, who he is said have radicalised at the Fisbury Park Mosque in the 1990s.

Others in the circle include white convert Richard Dart, who last month was jugged
... anything you say can and will be used against you, whether you say it or not...
for 11 years for plotting to attack British soldiers at Wootton Bassett. Dart was stopped as he tried to leave for Pakistain for terrorist training.

The contact Adebolajo, 28, and Adebowale, 22, had with these men and other may have inspired them to attempt to plot a terror attack.

At the top of the very top of this network is

bully boy

holy man

Omar Bakri, who is banned from

Britannia

because of his activities, including his alleged links to Al Qaeda.

He met Michael Adebolajo on numerous occasions throughout 2004 and founded the now banned Islamist group Al-Muhajiroun, with which Adebolajo is believed to have been associated.

Now living in

Leb

, his leave to remain in

Britannia

was revoked after the 7/7 London attacks, which he said the British people brought on themselves.

His deputy Anjem Choudary knew both the terror suspects, who remain in hospital after being

bumped off

by police.

Choudary -- who helped form the now-banned Islamist groups Al-Muhajiroun and Al Ghurabaa - is accused of helping to radicalise several terrorists.

The 46-year-old described Adebolajo as a man of 'impeccable character' in interviews with BBC Newsnight and Channel 4 News last week.

Abu Izzadeen, who is also known as Trevor Brooks, was also an associate of Bakri and Choudary.

He was found guilty in 2008 of urging worshipers at a London mosque to join the mujahideen to fight British and American troops in Iran.

Abu Nusaybah, 31, whose real name is Ibrahim Hassan, was convicted along with Izzadeen five years ago, and was handed two years, nine months in jail.

He is also a close friend of Woolwich suspect Adebolajo and last week sensationally claimed that MI5 had tried to recruit his ally.

He was also a former prominent member of Al-Muhajiroun, the group banned in 2005 after radicalising a wave of British

Mohammedan

s.

Adebolajo and Adebowale's links to Greenwich University's Islamic society are currently being probed by the Home Office, a group which heard from Dr Khalid Fikry, who has supported convicted terrorists.
Posted by: trailing wife || 05/28/2013 00:00 || Comments || Link || E-Mail|| [393 views] Top|| File under: al-Qaeda
Time To Lock Up Hate Preachers
[DailyExpress] DAVID CAMERON last night faced calls for suspected Islamist fanatics to be rounded up and deported, tossed in the slammer
Drop the rosco, Muggsy, or you're one with the ages!
or put under house arrest.

MPs and campaigners demanded a crackdown on preachers of hate and other

snuffies

in response to the ­murder of soldier Lee Rigby.

Home Secretary Theresa May yesterday promised a string of measures to prevent

bully boy

holy man

s spreading their poisonous message in prisons, universities and on the internet. But critics urged the Government to go further in tackling the fanatics.

They want drastic action -- including the return of control orders and wider use of immediate deportations.

Colonel Bob Stewart, a Tory MP and former commander of UN forces in Bosnia, said those suspected of plotting or inciting violence should be put under curfews and round-the-clock surveillance by the security services. Islamist preachers from overseas caught peddling hatred in the UK should beimmediately deported, he said.

"These people think they are in a war against us and that is how we should respond to them. If they are foreign-born and inciting violence, they should be chucked out.

"We also need, as fast as possible, legislation to allow the interception of communications. And we should revisit the issue of control orders.

"As a society, we have been showing too much decency and tolerance to people who seek to kill, maim and incite violence." He also called for the Human Rights Act to be suspended immediately to stop European judges preventing UK courts cracking down on hate preachers.

Douglas Murray, of the Henry Jackson Society think tank, said: "The Government keeps talking about dealing with preachers of hate but nothing ever changes.

"I want to see us charging and imprisoning people who are organising and inciting violence. And I want to see those who are preaching hatred deported.

"Clerics like Abu Qatada should be put on a plane tomorrow. And those we are not able to deport should be locked up." Moderate

Musselmen

Umair Iqbal, 26, who set up a Facebook group in memory of Drummer Rigby, said: "I agree that preachers of hate are the ones who need to be tackled.

"They don't commit crimes themselves but warp the minds of younger people who are braver, naive and largely uneducated.

"There's not much else that can go wrong. It seems like we have experienced everything besides things turning nuclear. I welcome strong action. Anyone preaching any kind of hate simply breeds more hate."
Posted by: trailing wife || 05/28/2013 00:00 || Comments || Link || E-Mail|| [488 views] Top|| File under:
Caucasus/Russia/Central Asia
5 Questions on Russian S-300 Missile System Sales to Syria
MOSCOW, May 14 (Alexey Eremenko, RIA Novosti) -- If fresh media reports are true, Russia, Syria's longtime supplier of military equipment, may soon provide Damascus -- or already has -- with advanced S-300 air defense systems, tipping the balance in the devastating 26-month conflict in the Middle Eastern country. But the "if" is a big one.

The missile batteries would give Syrian President Bashar al-Assad's regime a powerful weapon against foreign air strikes -- one of the options being bounced around as a form of international intervention -- and could fracture the fragile accord on Syria reached last week between Moscow and Washington, which hope to get the warring sides to negotiate.

But verifiable information about the S-300 deal is desperately scant: Was there a deal at all? What did it cover? Has any part of it been implemented? For now, what we know about the S-300 saga, from its origins to its implications, has been based on disappearing documents, anonymous sources, rumors, approximations and misunderstandings. Here, RIA Novosti tries to unravel the mess and answer some of the big questions.

- Is there really a deal to sell Russian S-300 systems to Syria? How do we know?

Technically, it's all hearsay. The only solid piece of evidence was a 2011 annual report by S-300's manufacturer, the Nizhny Novgorod Machine Building Plant, which mentioned a contract for the missile systems for Syria. The report has since vanished from the plant's website, but was cited by the respected Vedomosti business daily at the time as saying that the contract was worth $105 million and that an unspecified number of S-300 systems were slated for delivery between 2012 and early 2013.

All other reports have been based on leaks by unnamed intelligence and diplomatic sources, including, most recently, in the prominent Russian daily Kommersant and the Wall Street Journal, which said last week that the deal includes four S-300 batteries and 144 missiles and has a price tag of $900 million, with deliveries to begin, possibly, by late summer. (One S-300 missile system is estimated by experts to cost some $115 million, plus $1 million or so per missile.)

Damascus has never commented on the deal, and neither has the Russian arms export monopoly Rosoboronexport. The Russian Foreign Ministry has repeatedly said Russia is following through on existing contracts to supply defensive weapons, including air defense systems, to Syria, but never says what precisely they are. The lack of clarity leaves room for wild guesses: Maybe the S-300 deal was never in the cards. Or maybe a number of complexes have already been shipped over the past two years, as some media reports alleged in December.

- Who decides whether the deal goes through? Can the international community or any third parties affect the sale?

The deal is strictly between Moscow and Damascus -- which is to say, it's all in the hands of Russian President Vladimir Putin. International treaties on arms trade are few and far between, and tend to cover things like strategic weapons and cluster bombs, not air defense systems, however advanced they may be. Meanwhile, all attempts to ban arms sales to Syria via the UN Security Council have been blocked by Russia. Of course, there is behind-the-scenes haggling and arm-twisting, but that's unofficial.

- Why are the S-300s dangerous? They've been on the production line since 1978 -- aren't they outdated by now?

The S-300 systems have been modernized repeatedly to remain state-of-the-art airplane- and rocket-destruction machines. The S-300PMU2 Favorit can launch six missiles at once, each capable of destroying aircraft flying at several times the maximum speed of the F-16 and F-22 fighter jets -- the staples of the Israeli and US air forces, respectively -- as well as intercepting ballistic targets. They can be suppressed or sabotaged by ground troops, but it is a tricky task. All this is to say, that the risk and cost of air attacks against Syria would rise dramatically (more on that directly below).

- Who are the targets?

Not the Syrian rebels -- they have no aircraft. And though you can technically reprogram the S-300 to hit ground targets, that would be akin to hammering nails with a tablet computer, given the price of $700,000 to $1.2 million per missile. However, any attempts by foreign powers to enforce a no-fly zone over Syria, as was done in Libya in 2011, would end in what Igor Korotchenko, the editor of the Moscow-based National Defense magazine, described as "dozens of destroyed aircraft and coffins covered by star-spangled banners. Unacceptable."

- What's the possible time frame? How long until Assad can shoot foreign fighter jets out of the sky?

The S-300 system deploys in five minutes -- once it's paid for, produced, tested, shipped, and manned by trained personnel. Some of this poses little problem: The Syrian government seems to have enough money in its pockets, and shipping from St. Petersburg to the Syrian port of Tartus takes about two weeks. That is, of course, provided the cargo does not get arrested in Finland, or the ship denied entry to European ports because its insurance was revoked -- both true stories that happened to Russian ships reportedly carrying arms to Syria.

Still, it would likely take a while before Damascus actually gets any missiles. The Wall Street Journal claims -- citing US sources citing Israeli sources -- that the shipments may begin arriving by August, while the London-based, Arab-language Al-Quds Al-Arabi newspaper said they are already in Syria, though still under Russian supervision. However, according to Russian arms experts, the manufacturer is unlikely to have ready-to-ship S-300 systems lying on the shelves: Whatever leftovers there were from a deal with Iran, scrapped in 2010, were long ago snatched up by other customers such as Algeria, according to Ruslan Pukhov of the Center for Analysis of Strategy and Technologies, a for-profit research group in Moscow. This means the systems would need to be produced and test launches conducted, a job that would take about a year, Pukhov said. Furthermore, dozens or even hundreds of staff would have to be trained to operate the complicated machinery, which should take about six months. This would push Assad's most optimistic deadline of owning fully operable S-300 complexes to November at best, with spring of 2014 being a more realistic estimate.

Posted by: Thromotch Pheatle9230 || 05/28/2013 07:58 || Comments || Link || E-Mail|| [475 views] Top|| File under:
China-Japan-Koreas
Top Chinese Official 'Sees No Special Relationship with N.Korea'
Senior Chinese official and roaming regional ambassador Wang Jiarui recently described his country's ties with North Korea as merely "normal relations between states," a lawmaker here said Monday.


If the Chinese really mean that it would be a significant change, but it isn't clear that they really mean it. If their relationship with the Norks is simply a 'normal' one (as normal as one can have with a rabid, genocidal thugocracy) then let them, for example, charge the Norks a market price for oil. That would be a clear indicator.

Yoo Ki-june of the Saenuri Party's Supreme Council was speaking after he led a group of 10 ruling and opposition lawmakers on a visit to China last week.

Yoo told Saenuri leaders that the group met senior Chinese officials like Wang, the director of the Communist Party's International Department, and Chongqing party secretary Sun Zhengcai, who handle Korean affairs. "In my meetings with them, I sensed a lot of change in Chinese diplomacy toward North Korea," Yoo said.

Yoo later told the Chosun lbo, "Wang called Beijing-Pyongyang ties 'normal relations between states' while explaining his country's relations with North Korea since the North's third nuclear test. He implied that Pyongyang is so recalcitrant that it's hard for Beijing to influence it."

"In the past, China tried to defend the North even if it had made mistakes, but this time all Chinese officials we met openly complained about the North," Yoo added.


Perhaps the Chinese will yet get to the point that putting down the rabid dog, and dividing Nork-land between themselves and the ROK, will make sense...

In a separate telephone interview, Democratic Party lawmaker Ahn Gyu-baek, who was also part of the group, also said, "When we met Wang, I urged China to play a leading role in persuading the North to return to the six-party nuclear talks. But he said that the U.S. and South Korea rather than China are key to the role. It sounded as if there was some change" in China's relations with the North.
Posted by: Steve White || 05/28/2013 00:00 || Comments || Link || E-Mail|| [371 views] Top|| File under: Commies
The Grand Turk
Turkey Likely To Move Ahead On EU Path In June
Not a wise move, but if they've already submitted, no point in not making it official. Unless they plan on going back to the tease and delay that they were engaged in some years ago...

[Jpost] Turkey is likely to take a long-awaited step on its path towards European Union


...the successor to the Holy Roman Empire, only without the Hapsburgs and the nifty uniforms and the dancing...


entry next month, EU officials said on Monday, after

La Belle France

eased its opposition to Ankara's accession talks.

Turkey's EU talks have ground to a halt in recent years, in part because of opposition from

La Belle France

, as well as because of an intractable dispute between Ankara and Cyprus.

But relations with

La Belle France

have improved since the arrival of President Francois Hollande


...the Socialist president of La Belle France, an economic bad joke for la Belle France but seemingly a foreign policy realist...


last year, and

Gay Paree

has agreed to drop its opposition to discussing Ankara's preparations in some policy areas.
Posted by: trailing wife || 05/28/2013 00:00 || Comments || Link || E-Mail|| [330 views] Top|| File under:
India-Pakistan
IHC adjourns Perv's prayer for 4 days
ISLAMABAD: A division bench of Islamabad High Court adjourned the hearing of bail application of former president Pervez Musharraf in judges' detention case for four days and demanded the entire record of the case.


Perv is going to wish he'd stayed in Arabia...

On Monday, two-member bench of the IHC comprising Justice Riaz Ahmed Khan and Justice Shaukat Aziz Siddiqui resumed the hearing of the bail plea of Pervez Musharraf in judges' detention case. Muhammad Ilyas Siddiqui, the lawyer of Pervez Musharraf submitted an application in the court in which it is stated that the anti-terrorism act does not apply to the judges' detention case. He asked the court how a person who remained president and supreme commander of the armed forces of the country could be ascertained a terrorist. He said that the challan was prepared in the light of statements of those who were not directly affected. There is nothing on the record that can prove that his client gave the orders to house arrest the judges, he said.

The lawyer said that the protestor of the case had declared to withdraw the case from the court and not to proceed further in the case during a press conference, whereas there is no evidence against Pervez Musharraf.

The court adjourned the hearing after issuing notices to all concerned parties. Earlier, Haroon Rashid, son Ghazi Abdul Rashid (late), former Principal of Jamia Faridia at the Lal Masjid, submitted an application in the court through his lawyer Tariq Asad in which he requested the court that the murder case of his father and grandmother had been pending in the court. The application states that there are some media reports that efforts are being made to send Pervez Musharraf abroad hence the hearing of the case may be held at the earliest.
Posted by: Steve White || 05/28/2013 00:00 || Comments || Link || E-Mail|| [381 views] Top|| File under:
International-UN-NGOs
UN Rights Chief Says Anti-Terror Measures Can Backfire
[Ynet] As

Britannia

,

La Belle France

consider tightening anti-terror laws, Navi Pillay says 'grave violations' of human rights


When they're defined by the state or an NGO they don't mean much...


during counter-terrorist operations are 'self-defeating'


This is true. Our troops in Iraq and Afghanistan demonstrated time and again that we understand this. Petraeus -- first at the 101st and then overall -- demonstrated that providing security and putting your own troops at risk to protect the population works. The population notices. Security improves. For all the mistakes we made in Iraq, the Iraqis came to understand that we punished the occasional soldier who committed an abuse while al-Qaeda gloried in their abuses. After a while even the most embittered Sunni came to understand who was there to protect him and his family.

United Nations


...where theory meets practice and practice loses...


human rights chief Navi Pillay told governments on Monday that trying to fight terrorism by limiting personal freedoms and mistreating suspects could only worsen the problem.

She spoke as

Britannia

and

La Belle France

were considering tightening anti-terror laws and surveillance after the killings of two soldiers in London and

Gay Paree

, and as US President Barack Obama
I am the change that you seek...
renewed his efforts to close the Guantanamo prison camp in Cuba.

Pillay, speaking at the opening of the spring session of the UN's Human Rights Council, said she had received allegations of "very grave violations of human rights that have taken place in the context of counter-terrorist and counter-insurgency operations."

"Such practices are self-defeating. Measures that violate human rights do not uproot terrorism, they nurture it," she said.

Pillay made no direct reference to the killing of an off-duty British soldier in London last Wednesday by two men saying they were acting in the name of Islam and the stabbing of a soldier in the French capital.


Because to do so would undermine the case she wishes to build. And would cause her to confront her own mortality...

Many politicians in both countries have called for toughening of anti-terror measures in the wake of both incidents and media reports have suggested such moves, including some that could affect free speech, might be in the works.

Pillay also said the US failure to close down the Guantanamo detention center was "an example of the struggle against terrorism failing to uphold human rights, among them the right to a fair trial."


Pillay is exactly wrong. Terrorists are like pirates: they exist outside international law and human rights, precisely because they themselves refuse to respect either. That is why we can hold them (or drone-zap them). We are not required to extend any recognition of human rights to those who at every opportunity stage outrageous acts to bring down society.

"The continuing detention of many of these individuals amounts to arbitrary detention, in breach of international law, and the injustice embodied in this detention centre has become an ideal recruitment tool for terrorists," Pillay said.

She noted Obama's statement last Thursday outlining how he planned to close the centre down, a move opposed by many in Congress, but said the transfer of detainees from Guantanamo must conform to international human rights law.


Pissy little diplomat, isn't she?
Posted by: trailing wife || 05/28/2013 00:00 || Comments || Link || E-Mail|| [340 views] Top|| File under:
Israel-Palestine-Jordan
In W. Bank Shadows, Repressed Hamas Breathes On
One would feel for the poor darlings if they weren't, you know, terrorists.

[Jpost] Islamist group's followers accuse Fatah-led regime in Ramallah of waging brutal campaign aimed to silence and intimidate.

DURA, West Bank - In his sparse village home adorned only with framed verses from the Koran, Mohammed Ghannam opens his shirt, pointing silently to his bruised chest.

Ghannam, 44, whose job was to deliver the call to prayer in Dura's local mosque, said plainclothes security forces from the Paleostinian Authority incarcerated
Maw! They're comin' to get me, Maw!
him last month for belonging to the Islamist movement

Hamas, always the voice of sweet reason,

and beat him mute.
Continued on Page 49
Posted by: trailing wife || 05/28/2013 00:00 || Comments || Link || E-Mail|| [372 views] Top|| File under: Hamas
Bennett: When We Give Up Land, People Are Killed
[Jpost] Bayit Yehudi leader slams Peres' speech calling for two-state solution, says withdrawal from land leads to deaths.


In other words, if The Two Smartest Men In The Room push negotiations, there will be lots of posturing by the Palestinians, some talk by the Israelis, and absolutely no progress whatsoever. Good. Because Mr. Bennett is absolutely correct.
Posted by: trailing wife || 05/28/2013 00:00 || Comments || Link || E-Mail|| [338 views] Top|| File under:
PA calls on Jordan to intervene over detainees
[Jpost] The Paleostinian Authority on Monday called for Amman to put pressure on Israel on behalf of Jordanian prisoners in Israeli jails, Gulf News quoted a senior Paleostinian official as saying.

The Paleostinian minister of detainees' affairs, Eisa Qaraqei, was quoted as saying it is "time for the Jordanian government to intervene and to put massive pressure on the Israeli government to save the life of Jordanian prisoners in Israeli jails."

Qaraqei added that the PA will "stand by the Jordanian prisoners and support them with all the possible capabilities," Gulf News reported.


What the Palestinians don't seem capable of realizing is that Jordan's security is being quietly supported by Israel at the moment. While the MPs are perfectly capable of sacrificing safety for emoting, the king understands what is at stake. On yet another front, the Palestinians have been superseded by events.
Posted by: trailing wife || 05/28/2013 00:00 || Comments || Link || E-Mail|| [316 views] Top|| File under: Palestinian Authority
PA: No Political Concessions In Exchange For Economic Gains
But I think we all expected this, though apparently The Second Smartest Man In The Room did not.

[Jpost] Following meetings with US Secretary of State John F. I was in Vietnam, you know Kerry
Former Senator-for-Life from Massachussetts, self-defined war hero, speaker of French, owner of a lucky hat, conqueror of Cambodia, and current Secretary of State...
, the Paleostinian Authority said on Monday it would not make "political concessions in exchange for economic benefits," AFP reported.

In a statement from Paleostine Investment Fund and economic adviser Mohammad Mustafa, the PA stated it will "not accept that the economy is the primary and sole component."

"We wish it [the economy] to be part of a political framework that will ensure the creation of a Paleostinian state based on the 1967 borders with east Jerusalem its capital and the rights of refugees and a reference to a political solution - these are the priorities," AFP quoetd the statement as reading.
Posted by: trailing wife || 05/28/2013 00:00 || Comments || Link || E-Mail|| [454 views] Top|| File under: Palestinian Authority
Syria-Lebanon-Iran
Russian arms 'to deter foreign intervention in Syria'
Russia says it will go ahead with deliveries of S-300 anti-aircraft missiles to Syria, and that the arms will help deter foreign intervention.

Deputy Foreign Minister Sergei Ryabkov said the missiles were a "stabilising factor" that could dissuade "some hotheads" from entering the conflict.

Russia also criticised an EU decision not to renew an arms embargo on Syria.

The decision came as the BBC heard evidence that 200 people were killed in a massacre in western Syria this month.

More than 80,000 people have been killed and 1.5 million have fled Syria since the uprising against Syrian President Bashar al-Assad began in 2011, according to UN estimates.
'No deadline'

On Monday, the EU said member states would be able to decide their own policy on sending arms to Syria, after foreign ministers were unable to reach the unanimous decision required to extend the current arms embargo past Saturday.

While lifting the EU arms embargo is theoretically good news for the fractious Syrian opposition, it is clearly going to be some time before it has any effect on the battlefield balance. Its authors hope the decision will send a strong enough signal to the Assad regime that it is time to hand over power. That is extremely unlikely. It is hard facts on the ground that count for a regime that has shown determination to fight to the end to stay in power.

While European arms supplies remain for the moment theoretical, the step has stirred an angry reaction - possibly even an escalation - from the Russians. They've said the move jeopardises efforts to convene a peace conference, and that they plan to honour a prior contract to supply Syria with advanced S-300 air defence missiles. Israel sees that as a threat to its own security, and has warned that it "would know what to do".

The stakes are clearly getting higher. But for the rebels, at least the eventual possibility of carefully-controlled arms deliveries is there, in what looks like being a bloody, long-haul struggle.

However, in a declaration announced after 12 hours of talks, it agreed not to "proceed at this stage with the delivery" of equipment.
Posted by: tipper || 05/28/2013 16:18 || Comments || Link || E-Mail|| [314 views] Top|| File under:
McCain enters Syria to meet rebels
WASHINGTON - US Senator John McCain crossed from Turkey into Syria on Monday to meet with rebel leaders in the war-torn nation, according to a spokesman for the top lawmaker who advocates arming the Syrian opposition.


That old man is going to talk us into a war we shouldn't get near...

McCain, the 2008 Republican presidential nominee, slipped across the border in an unannounced visit lasting several hours before he returned to Turkey.

"I can confirm the trip. It was today," aide Brian Rogers said, confirming a report that first appeared on The Daily Beast, adding that no other lawmakers traveled with McCain into Syria.
Posted by: Steve White || 05/28/2013 00:00 || Comments || Link || E-Mail|| [344 views] Top|| File under:
EU fails to reach deal on Syria: Austria minister
BRUSSELS - The Austrian foreign minister says the European Union's top diplomats have failed to reach a common position over Syria's civil war, and EU sanctions against Bashar Assad's regime are likely to expire on June 1.



after the sanctions collapse "everybody is entitled to deliver weapons to the Assad regime or to the opposition."

Austrian Foreign Minister Michael Spindelegger told reporters Monday that he was concerned about the failure to reach a common position and said that after the sanctions collapse "everybody is entitled to deliver weapons to the Assad regime or to the opposition."

Spindelegger said he was holding out hope for a last-minute reversal that could salvage a deal in talks set to continue later Monday.
Posted by: Steve White || 05/28/2013 00:00 || Comments || Link || E-Mail|| [437 views] Top|| File under:
Who's in the News
40
[untagged]
3
Hezbollah
2
Palestinian Authority
2
Commies
1
al-Qaeda
1
Hamas
1
al-Qaeda in North Africa
1
Arab Spring
Bookmark
E-Mail Me
The Classics
The O Club
Rantburg Store
The Bloids
The Never-ending Story
Thugburg
Gulf War I
The Way We Were
Bio
Merry-Go-Blog
Hair Through the Ages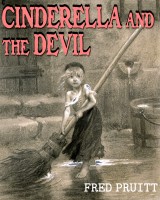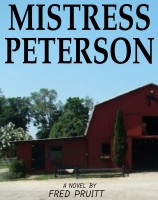 On Sale now!


A multi-volume chronology and reference guide set detailing three years of the Mexican Drug War between 2010 and 2012.

Rantburg.com and borderlandbeat.com correspondent and author Chris Covert presents his first non-fiction work detailing the drug and gang related violence in Mexico.

Chris gives us Mexican press dispatches of drug and gang war violence over three years, presented in a multi volume set intended to chronicle the death, violence and mayhem which has dominated Mexico for six years.
Click here for more information


Meet the Mods
In no particular order...


Steve White
Seafarious
Pappy
lotp
Scooter McGruder
john frum
tu3031
badanov
sherry
ryuge
GolfBravoUSMC
Bright Pebbles
trailing wife
Gloria
Fred
Besoeker
Glenmore
Frank G
3dc
Skidmark
Alaska Paul



Better than the average link...



Rantburg was assembled from recycled algorithms in the United States of America. No trees were destroyed in the production of this weblog. We did hurt some, though. Sorry.
3.236.59.63