Afghanistan
CIA Cash Wrecks Afghan President's Image. Really.
[An Nahar] Revelations that the CIA handed cash payments to Afghanistan's presidential office provoked criticism but little surprise from opposition groups and transparency campaigners in Kabul on Tuesday.

The New York Times


...which still proudly displays Walter Duranty's Pulitzer prize...


reported on Monday that the U.S. Central Intelligence Agency had delivered tens of millions of dollars in suitcases and backpacks to President Hamid Maybe I'll join the Taliban Karzai
... A former Baltimore restaurateur, now 12th and current President of Afghanistan, displacing the legitimate president Rabbani in December 2004. He was installed as the dominant political figure after the removal of the Taliban regime in late 2001 in a vain attempt to put a Pashtun face on the successor state to the Taliban. After the 2004 presidential election, he was declared president regardless of what the actual vote count was. He won a second, even more dubious, five-year-term after the 2009 presidential election. His grip on reality has been slipping steadily since around 2007, probably from heavy drug use...
's office over the past decade.

Karzai declined to deny the report, instead expressing his thanks to the spy agency for what he called "small" amounts of money that were put to good use such as helping ill and

maimed

Afghans.

But critics said the secret payments undermined the president's claim that he was fighting against U.S. interference and trying to establish Afghan

illusory sovereignty

.

"Such money given to the office of the president is no doubt used to strengthen his position and weaken other democratic political groups," Sayed Fazel Sancharaki,

front man

for the opposition National Coalition, told Agence

La Belle France

Presse.

"These payments highlight President Karzai's lack of loyalty. It's very unfortunate that such money is given in a non-transparent way and by foreign intelligence agencies."

Afghanistan relies on international aid to pay its army and police and to fund most of its investments, but the Times said the CIA cash had been used to pay off warlords,

politician

s and others on whom Karzai relied for support.

"Karzai is trying to give an independent picture of Afghanistan and of himself, and this definitely undermines his efforts," Waheed Wafa, director of the Afghanistan Center at Kabul University, told AFP.

Posted by: Fred || 05/01/2013 00:00 || Comments || Link || E-Mail|| [277 views] Top|| File under:
Africa Horn
Bashir Pardons Sudan Security Agents over Coup
[An Nahar] President Omar al-Bashir

Head of the National Congress Party. He came to power in 1989 when he, as a brigadier in the Sudanese army, led a group of officers in a bloodless military coup that ousted the government of Prime Minister Sadiq al-Mahdi and eventually appointed himself president-for-life. He has fallen out with his Islamic mentor, Hasan al-Turabi, tried to impose shariah on the Christian and animist south, resulting in its secessesion, and attempted to Arabize Darfur by unleashing the barbaric Janjaweed on it. Sudan's potential prosperity has been pissed away in warfare that has left as many as 400,000 people dead and 2.5 million displaced. Omar has been indicted for genocide by the International Criminal Court but nothing is expected to come of it.
has pardoned six members of Sudan's powerful security service just days after they were tossed in the slammer
Yez got nuttin' on me, coppers! Nuttin'!
over a coup attempt last year, state-linked media said on Tuesday.

Several army officers convicted this month for the same plot have also been released under a presidential pardon.

The National Intelligence and Security Service (NISS) members received similar treatment "according to a request of amnesty they presented to the presidency," said the Sudanese Media Center, which is close to the security apparatus.

Analysts say the case reflects a political struggle within the 24-year government of Bashir, who himself took power in a coup.

Officials have never revealed more than vague details about the plot which analysts said was linked to hardcore Islamist officers who had once firmly backed the regime.

NISS said last Thursday that a special court convicted the security agents for various prison terms up to eight years.

They had "participated in the plot" last November, it said.

Salah Gosh, who headed the NISS until 2009, was also incarcerated
Drop the rod and step away witcher hands up!
in the case but has not been tried.

His family says he filed a case with Sudan's Constitutional Court alleging he has been illegally held

in jug

.

A military court on April 7 issued prison sentences ranging from two to five years for the army officers convicted of "attempting to undermine the constitutional and security system", threatening national unity and harming the armed forces.

The army originally said 11 military men were convicted but one of their defense lawyers gave the total as nine.

Sudan has been through at least seven coups or attempted coups in its 57 years of independence.

Posted by: Fred || 05/01/2013 00:00 || Comments || Link || E-Mail|| [289 views] Top|| File under: Govt of Sudan
Arabia
Australian on trial for terrorism in Saudi Arabia
The Department of Foreign Affairs (DFAT) has confirmed an Australian man is on trial for alleged terrorism-related offences in Saudi Arabia.

DFAT says the 25-year-old, named in the media as Shayden Thorne from Perth, was arrested 18 months ago and is being detained in a prison outside Riyadh.

His brother, Junaid Muhammed Thorne, 23, is also in the country but is in hiding after being released from prison after two months of detention without being charged.

Junaid's cousin, Stephanie Riley, says Shayden was arrested after police found terrorism-related material on a laptop that he had borrowed.

Their mother, who did not want to be named, told NITV that Shayden has been tortured during his detention.

Both brothers have lived in Saudi Arabia for more than a decade, although they have kept their Australian citizenship.

"I want them to clear his name and I want them to send him home," their mother said. "All the evidence they got against him was extracted through torture. They deprived him of sleep; they continually had him under bright lights."


Sounds like Momma has learned the party line, which is in itself suspicious...

Junaid, who was arrested for protesting his brother's imprisonment, says he is in hiding after having his passport confiscated by Saudi authorities.
Posted by: tipper || 05/01/2013 07:55 || Comments || Link || E-Mail|| [289 views] Top|| File under:
Home Front: WoT
Hacker Breached U.S. Army Database Containing Sensitive Information on Dams
A hacker compromised a U.S. Army database that holds sensitive information about vulnerabilities in U.S. dams, according to a news report.

The U.S. Army Corps of Engineers' National Inventory of Dams contains information about 79,000 dams throughout the country and tracks such information as the number of estimated deaths that could occur if a specific dam failed. It's accessible to government employees who have accounts. Non-government users can query the database but cannot download data from it.

The breach began in January and was only uncovered in early April, according to the Free Beacon, a nonprofit online publication, which first published the news.

Pete Pierce, a spokesman for the Army Corps of Engineers, did not return a call from Wired but confirmed to the Free Beacon that the breach occurred.

"The U.S. Army Corps of Engineers is aware that access to the National Inventory of Dams (NID), to include sensitive fields of information not generally available to the public, was given to an unauthorized individual in January 2013 who was subsequently determined to not to have proper level of access for the information," Pierce said in a statement to the publication. "[U.S. Army Corps of Engineers] immediately revoked this user's access to the database upon learning that the individual was not, in fact, authorized full access to the NID."
Posted by: tipper || 05/01/2013 16:44 || Comments || Link || E-Mail|| [378 views] Top|| File under:
Saudi Arabia 'warned the United States IN WRITING about Boston Bomber in 2012
The Kingdom of Saudi Arabia sent a written warning about accused Boston Marathon bomber Tamerlan Tsarnaev to the U.S. Department of Homeland Security in 2012, long before pressure-cooker blasts killed three and injured hundreds, according to a senior Saudi government official with direct knowledge of the document.

The Saudi warning, the official told MailOnline, was separate from the multiple red flags raised by Russian intelligence in 2011, and was based on human intelligence developed independently in Yemen.

Citing security concerns, the Saudi government also denied an entry visa to the elder Tsarnaev brother in December 2011, when he hoped to make a pilgrimage to Mecca, the source said. Tsarnaev's plans to visit Saudi Arabia have not been previously disclosed.


Posted by: tipper || 05/01/2013 04:31 || Comments || Link || E-Mail|| [322 views] Top|| File under:
India-Pakistan
Future of Pakistan hinges on fair elections: Kayani
[Pak Daily Times] Chief of Army Staff (COAS) General Ashfaq Parvez Kayani


... four star general, current Chief of Army Staff of the Mighty Pak Army. Kayani is the former Director General of ISI...


said on Tuesday that general elections would be held in the country on May 11 and emphasised that the future of the country depends on their fair conduct.

"We must not harbour any suspicions or misgivings about it," he said while addressing the participants of the "Yaum-e-Shuhada" (Martyrs Day) ceremony at the GHQ. He said this indeed was a golden opportunity, which could usher in an era of true democratic values in the country. The COAS said that in his opinion, it is not merely retribution but awareness and participation of the masses that can truly end this "game of hide and seek between democracy and dictatorship".

"If we succeed in rising above all ethnic, linguistic and sectarian biases to vote solely on the basis of honesty, sincerity, merit and competence, there would be no reason to fear dictatorship or to grudge the inadequacies of our present democratic system," he added. Gen Kayani said that the nation's salvation resides in transforming the government into a true platform of public representation. "This would come to pass once the construct of public representation in Pakistain is oriented towards affording primacy and precedence to larger public interest over personal interests."

"Otherwise, may it be democracy or dictatorship; governance would continue to remain a means of self aggrandisement and that of plundering national wealth and resources," he added. He assured that armed forces stand committed to wholeheartedly assist and support in the conduct of free, fair and peaceful elections, to the best of their capabilities and remaining within the confines of the constitution. He also assured that this support shall solely be aimed at strengthening democracy and rule of law in the country.
Posted by: Fred || 05/01/2013 00:00 || Comments || Link || E-Mail|| [282 views] Top|| File under: Govt of Pakistan
Court cautioned against pushing for treason trial
[Pak Daily Times] General (r)
Pervez Perv Musharraf


... former dictator of Pakistain, who was less dictatorial and corrupt than any Pak civilian government to date ...


's counsel has asked the Supreme Court to show restraint while passing any order in his case, arguing that otherwise it would give an impression that the court is interested in prosecuting Musharraf under treason charges. On the other hand, the Supreme Court questioned if the federation does not fulfil its constitutional obligation then should the apex court also not proceed against a person who had subverted and abrogated the constitution. Musharraf's counsel Advocate Ibrahim Satti told the three-member bench headed by Justice Jawwad S Khawaja that even a slight hint of registration of a complaint against Musharraf would prejudice the special court that will try his client, creating an impression that the court is interested in pressing treason charges. He stated that any intervention on part of the apex court on the registration of treason case against Musharraf will influence his defence before the trial court thus denying the opportunity of a fair trial.
Posted by: Fred || 05/01/2013 00:00 || Comments || Link || E-Mail|| [288 views] Top|| File under: Govt of Pakistan
Imran Khan brazens out Pakistan campaign trail
[Pak Daily Times] You can't lead a revolution and hide behind bullet-proof glass -- at least not according to Imran Khan

... aka Taliban Khan, who is the lightweight's lightweight...
, wildcard contender for power at the ballot box in Pakistain next week.

Visibly tired by 15-hour days, frenetic flying and driving round the country to address tens of thousands in a campaign dominated by threats and fear of attack, the cricket legend is nothing if not focused.

"This is a revolution taking place," he told AFP after a couple of days of hard campaigning in Punjab, his home province and the political backbone of Pakistain which elects a little over half the seats in the national assembly.

"When I came to politics 17 years ago, I had already conquered my fear of dying because I knew I was going to challenge the status quo," the 60-year-old said. But security is clearly a major preoccupation.

Khan says he's on the "top five hit list". He may not use the bullet-proof glass screens used by other politicians at public rallies, but he travels in an armoured car with an armed police escort.

A rally in Bloody Karachi


...formerly the capital of Pakistain, now merely its most important port and financial center. It is among the largest cities in the world, with a population of 18 million, most of whom hate each other and many of whom are armed and dangerous...


, Pakistain's largest city, was cancelled on Sunday after attacks on rival parties killed more than 20 people. Attacks targeting the election campaign have so far killed nearly 60 people ahead of the May 11 polls.

"We couldn't take a risk. It's just too dangerous. I mean you can't risk the life of other people," the 60-year-old said.



The three main parties in the outgoing government, the PPP, the MQM and the ANP, have curtailed public gatherings in the face of direct Taliban threats.

Khan has two sons by his ex-wife Jemima Khan


...first gained notice in the United Kingdom as a young heiress, the daughter of Lady Annabel and Sir James Goldsmith. She was married to the retired Pakistani cricketer Imran Khan between 1995 and their divorce in 2004. For the next three years, from 2004 to 2007, Khan gained worldwide media attention by sharing the baloney with British film star Hugh Grant. She has nothing to do with pancakes...


, daughter of the late billionaire tycoon James Goldsmith, but they live in

Britannia

and he has not seen them for several months.

"My older son worries. You know he worries, obviously, because when he hears what's going on in Pakistain," he says.

Khan and
Nawaz Sharif


... served two non-consecutive terms as prime minister, heads the Pakistain Moslem League (Nawaz). Noted for his spectacular corruption, the 1998 Pak nuclear test, border war with India, and for being tossed by General Musharraf...


, the two-time prime minister whose PML-N party is tipped to win, are the only two leaders addressing big rallies.

The three main parties in the outgoing government, the PPP, the MQM and the ANP, have curtailed public gatherings in the face of direct Taliban threats.
Posted by: Fred || 05/01/2013 00:00 || Comments || Link || E-Mail|| [300 views] Top|| File under: Govt of Pakistan
Govt to ensure foolproof security during elections: Habib
[Pak Daily Times] Minister for Interior, Malik Mohammad Habib Khan on Tuesday said that the government will ensure security across the board as per Constitution and the guidelines set by the Election Commission for holding free and fair elections.

The minister said this while visiting the Ministry of Foreign Affairs where he updated ambassadors, high commissioners and diplomats on the security plan for conducting upcoming general elections.

He said that he has visited all provinces and met stakeholders and found

politicians

hip enthusiastic about participating in elections and that the security forces had a high morale.

"We as interim set-up are here to ensure security for process of elections so that the transfer of power to the elected representatives takes place within the prescribed period as in the constitution," he added.

Malik Habib said that the enthusiasm as well as tolerance displayed by all political parties, particularly the MQM, ANP and PPPP who have been the target of

beturbanned goons

recently.

He said that Ministry of Interior was providing comprehensive security to the ECP and implementing their guidelines in close coordination with provincial governments.

Posted by: Fred || 05/01/2013 00:00 || Comments || Link || E-Mail|| [281 views] Top|| File under: Govt of Pakistan
Israel-Palestine-Jordan
US condemns West Bank terror attack, settler reprisals
The United States on Tuesday condemned the terror attack at the Tapuah Junction in the West Bank in which 31-year-old Israeli Evyatar Borovsky was stabbed to death by a Palestinian terrorist.

State Department Deputy Spokesman Patrick Ventrell also condemned rioting and attacks by settlers which came in response to the terror attack.


It's sure nice to have loyal friends.
Posted by: g(r)omgoru || 05/01/2013 03:06 || Comments || Link || E-Mail|| [287 views] Top|| File under:
Arab League nod for Israel-Palestine land swap
[The Hindu] Arab countries have collectively agreed to accept an arrangement that would allow Israelis and Paleostinians to go ahead with land swaps to resolve differences, rather than strictly sticking to the pre-1967-war position.

Speaking on behalf of the 22-nation Arab League


...an organization of Arabic-speaking states with 22 member countries and four observers. The League tries to achieve Arab consensus on issues, which usually leaves them doing nothing but a bit of grimacing and mustache cursing...


(AL), Qatar's Prime Minister and Foreign Minister, Sheikh Hamad Bin Jasem Al Thani, appeared to concede land swaps following a meeting in Washington of Arab officials and John F. I was in Vietnam, you know Kerry
Former Senator-for-Life from Massachussetts, self-defined war hero, speaker of French, owner of a lucky hat, conqueror of Cambodia, and current Secretary of State...
, the U.S. Secretary of State, to promote Israeli-Paleostinian peace.

The Washington initiative looked Mr. Kerry's brainchild. "The Arab League delegation affirmed that agreement should be based on the two-state solution on the basis of the 4th of June 1967 line, with the [possibility] of comparable and mutual agreed minor swap of the land," said Mr. Kerry after the meeting on Monday at Blair House, the U.S. President's guest house.

The talks came after a "series of productive conversations by the Secretary to explore how we can best move regional peace efforts forward," said acting Deputy

front man

of the State Department Patrick Ventrell.

The Israeli establishment seemed elated by the development. "This news is very positive," Israeli Justice Minister Tzipi Livni told Army radio. She added: "It also gives a message to Israeli citizens: it is no longer just us ... talking with the Paleostinians, there is a group of Arab states who are saying: you reach an agreement with the Paleostinians and we will make peace with you, we will have normalisation with you."
Posted by: Fred || 05/01/2013 00:00 || Comments || Link || E-Mail|| [302 views] Top|| File under: Palestinian Authority
Syria-Lebanon-Iran
Syrian president shows renewed confidence that momentum in civil war is shifting in his favour
Syrian President Bashar Assad and his allies are showing renewed confidence that the momentum in the civil war is shifting in their favour, due in part to the rapid rise of al-Qaida-linked extremists among the rebels and the world's reluctance to take forceful action to intervene in the fighting.

His invigorated regime has gone on the offensive — both on the ground and in its portrayal of the conflict as a choice between Assad and the extremists.

Several factors appear to have convinced Assad he can weather the storm: Two years into the uprising against his family's iron rule, his regime remains firmly entrenched in Damascus, the defection rate from the military has dwindled, and key international supporters Russia and China are still solidly on his side.

Moreover, the regime has benefited from the fallout created by audio distributed last month in which the head of the extremist Jabhat al-Nusra group, one of the most powerful and effective rebel groups in Syria, pledged allegiance to al-Qaida leader Ayman al-Zawahiri.

There are signs of Assad's renewed confidence.

After dropping largely out of sight following an hour-long speech at the Opera House in central Damascus in January, Assad has appeared in two TV interviews in the past month. His wife, Asma, appeared in public in March for the first time in months, surrounded by women and children for a function honouring mothers.


Posted by: tipper || 05/01/2013 16:59 || Comments || Link || E-Mail|| [278 views] Top|| File under:
Hezbollah's Hassan Nasrallah in Syria pledge
[BBC.CO.UK] The head of Lebanese

bully boy

group Hezbollah has declared that Syria has real friends who will not let it fall to the US, Israel or Islamic radicals.

Hassan Nasrallah said Syria's opposition was too weak to bring down Bashir al-Assad's regime militarily.

He was speaking in an address broadcast on Hezbollah's TV station al-Manar.

BBC Arab affairs analyst Sebastian Usher says the speech tacitly confirmed the group has been involved in fighting in neighbouring Syria.

The Syrian opposition has long claimed the Iranian-backed Shia movement has been supplying fighters to help Mr Assad, a key Hezbollah backer.

"A large number [of rebels] were preparing to capture villages inhabited by Lebanese... so it was normal to offer every possible and necessary aid to help the Syrian army," Mr Nasrallah was quoted as saying by AFP news agency.

The Hezbollah leader said it had never hidden its

deaders

, but that reports th

on the lam

numbers of its fighters had been killed were lies.

He also warned that if a key Shia shrine south of Damascus


...Capital of the last remaining Baathist regime in the world...


- that named after Sayida Zeinab, a granddaughter of Prophet Muhammad - were to be destroyed, it would spark

Dire Revenge™

that could get out of control.

"If the shrine is destroyed things will get out of control," he said.

Mr Nasrallah tried to reassure his domestic audience that - above all - Hezbollah wanted to avoid the Syrian war coming to

Leb

, adds our correspondent, but many there may find little to comfort them in this latest show of defiance.
Posted by: Fred || 05/01/2013 00:00 || Comments || Link || E-Mail|| [279 views] Top|| File under: Hezbollah
Report: Hizbullah Faithful Ready to Die in Syria
[An Nahar] Hizbullah commander Hussein Habib's family is still mourning his death in Syria, where he fought alongside regime soldiers. But they say they are ready to offer another son up as a "martyr".

In their town of Baalbek and other Hizbullah strongholds in eastern

Leb

, it's no longer a secret that the group's members are crossing the border to bolster the ranks of government troops battling rebels.

Supporters of the movement, a long-standing ally of Syrian
Hereditary President-for-Life Bashir Pencilneck al-Assad


Terror of Aleppo ...


, proudly describe the fighters they say are defending Shiite land and religious sites in Syria.

Habib, a Hizbullah field commander, was killed in the countryside around Qusayr in Syria's central Homs province, according to his family.

He died about two weeks ago, they say, but they are still waiting for his body to be returned.

"We're tortured by the fact that his body hasn't been delivered and is with the

gunnies

(rebels)," says Fatima Habib, a cousin.

She says Habib was born in a village in the Qusayr countryside in Syria, but lived in Baalbek.

"He went to defend his family and his home," she says.

"We have lost someone dear to us and the situation is hard but if other people from the family were needed, it would be no problem for them to go and be martyred."

Habib, a married father of two, is known in the area as a senior fighter with Hizbullah, but his family insists he was killed fighting alongside the so-called Popular Committees -- groups of local pro-regime militia in Syria.

A few kilometers (miles) from Baalbek is the entrance to the town of Qasr in the Hermel region, which has been targeted by Syrian opposition shelling.

The sympathies of residents are clear: posters of Assad hang in the streets and locals refer to opposition fighters as "terrorists," just like Syrian state media.

"Terrorists were oppressing thousands of Lebanese in Syrian border villages and they asked the resistance (Hizbullah) to help defend their land and their honor," says Abu Fadi Kanaan.

As he speaks, he looks over from the roof of his house into Syria, where black smoke is rising from Qusayr in the aftermath of a regime air raid.

"We protect our homes in these villages," he says. "Yes, we send our children to defend them and we are ready to fight the battle."

The narrative advanced by Habib's family and Kanaan -- of Lebanese residents of Syria fighting to defend their homes -- is the official party line that Hizbullah chief His Eminence Sayyed Hassan Nasrallah


The satrap of the Medes and the Persians in Leb...


first outlined last October.

He pointed to the plight of 13 villages inside Syria that are home to Lebanese citizens, saying Hizbullah members in the town "have bought weapons in order to defend themselves against armed Syrian and non-Syrian groups."

"The party has nothing to do with their decision, but I cannot tell them not to go fight," Nasrallah said.

But the claim is belied by the fact that dozens of bodies of fighters killed in Syria have been brought to Hizbullah strongholds in southern and eastern

Leb

for burial.

And senior Hizbullah leader Sheikh Nabil Qaouq, speaking at a mourning ceremony for a fighter killed in Syria in April, described the group's actions in Syria as "a national and moral duty."

"Hizbullah's

deaders

are the

deaders

of the entire nation because they are defending their Lebanese compatriots," he said at the ceremony in south

Leb

.

One expert estimates between 800 and 1,500 Hizbullah fighters are now in Qusayr, with more further north at the Sayyeda Zeinab shrine near Damascus


...Home to a staggering array of terrorist organizations...


Kanaan brushes aside critics who say Hizbullah has strayed from its stated focus of "resistance" to Israel.

"We're keeping an eye on Israel... and these (rebels) are Zionists as well," he says.

"We have the right to defend Lebanese wherever they are, and particularly if they are Shiites," he adds, accusing rebel forces of trying to "finish us off."

Syria's opposition has reacted with dismay and anger to Hizbullah's role, and in recent weeks has openly targeted towns like Qasr in response.

At the entrance to the town of Hermel, some 15 kilometers from the Lebanese border with Syria, 54-year-old Ali Shamas is on the roof of a three-floor building under construction, holding pieces of shrapnel in his hands.

They come from a rocket that hit the building, which he had planned to move into with his family.

He wants the Lebanese government to protect the region.

"If you don't do your duty," he warns the government, "the resistance and the people are ready to defend themselves."

Posted by: Fred || 05/01/2013 00:00 || Comments || Link || E-Mail|| [368 views] Top|| File under: Hezbollah
Who's in the News
32
[untagged]
6
Govt of Pakistan
2
Arab Spring
2
Govt of Syria
2
Hezbollah
1
Muslim Brotherhood
1
Palestinian Authority
1
Salafists
1
Taliban
1
TTP
1
al-Qaeda in Arabia
1
al-Qaeda in Britain
1
Govt of Sudan
1
Hamas
Bookmark
E-Mail Me
The Classics
The O Club
Rantburg Store
The Bloids
The Never-ending Story
Thugburg
Gulf War I
The Way We Were
Bio
Merry-Go-Blog
Hair Through the Ages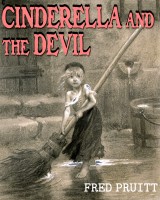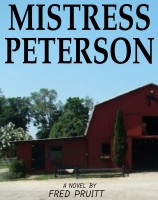 On Sale now!


A multi-volume chronology and reference guide set detailing three years of the Mexican Drug War between 2010 and 2012.

Rantburg.com and borderlandbeat.com correspondent and author Chris Covert presents his first non-fiction work detailing the drug and gang related violence in Mexico.

Chris gives us Mexican press dispatches of drug and gang war violence over three years, presented in a multi volume set intended to chronicle the death, violence and mayhem which has dominated Mexico for six years.
Click here for more information


Meet the Mods
In no particular order...


Steve White
Seafarious
Pappy
lotp
Scooter McGruder
john frum
tu3031
badanov
sherry
ryuge
GolfBravoUSMC
Bright Pebbles
trailing wife
Gloria
Fred
Besoeker
Glenmore
Frank G
3dc
Skidmark
Alaska Paul



Better than the average link...



Rantburg was assembled from recycled algorithms in the United States of America. No trees were destroyed in the production of this weblog. We did hurt some, though. Sorry.
3.236.97.49