Africa Horn
UK Warns of Terror Attack in Somalia Capital
[Shabelle] The British government says it believes

hard boyz

are in the final stages of planning attacks in Somalia and urged U.K. nationals to leave the country.

The Foreign Office already advises against all travel to Somalia, including Somaliland, where it says there is a specific threat to Westerners.

It said Saturday it had revised its travel advice to reflect concerns that

hard boyz

are in the final stages of plotting attacks in Mogadishu, the Somali capital.



Britannia

has no diplomatic representation in Somalia and is unable to provide consular assistance in the country.
Posted by: Fred || 04/07/2013 00:00 || Comments || Link || E-Mail|| [307 views] Top|| File under: al-Shabaab
Africa North
Tunisia Union Says Govt Shields Militia after Attack
[An Nahar] Tunisia's main trade union confederation, the UGTT, lashed out on Saturday at the Islamist-led government for failing to crack down on a militia for attacking their headquarters in December.

General Union of Tunisian Workers secretary general Houcine Abassi accused the government of lacking the "political will to recognize that the UGTT was attacked by the League for Protecting the Revolution (LPR)," a group said to support the government.

Several dozen alleged members of the LPR attacked union members on December 4 outside their Tunis headquarters as they gathered to mark the 60th anniversary of the

liquidation

of their founder.

Government members of the commission of inquiry into the incident did not accept union claims that the LPR was trying to "use violence to pressure the UGTT into accepting the government's wishes."

A final report into the fighting, which had been due in January, has yet to be published.

Relations between the UGTT and Ennahda, the Islamist party that heads the government coalition, are already tense.

The UGTT, which has several hundred thousand members, and Ennahda, regularly trade accusations. Most recently the union accused Ennahda of trying to curtail the right to strike in the new constitution that is being drafted.

Ennahda believes the UGTT is partly responsible for rising tensions by ramping up strikes that knock out entire sectors of the economy. A general strike called by the UGTT after the February murder of anti-Islamist politician Chokri Belaid paralyzed the country.

These disputes and the violence that accompanies them have made foreign investors skittish.

Posted by: Fred || 04/07/2013 00:00 || Comments || Link || E-Mail|| [297 views] Top|| File under: Arab Spring
Ailing Al-Khatabi taken from jail to hospital
[Libya Herald] Amara Hassan Al-Khatabi, the editor of the Ummah newspaper, has been taken from prison to hospital because of his deteriorating health. Arrested on 19 December and charged with defaming the judiciary, the 67-year old has been on hunger strike in Tripoli


...a confusing city, one end of which is located in Lebanon and the other end of which is the capital of Libya. Its chief distinction is being mentioned in the Marine Hymn...


's Hadba prison since 28 February. According to his lawyers, he suffers from diabetes and high blood pressure.

He was tossed in the slammer
Youse'll never take me alive coppers!... [BANG!]... Ow!... I quit!
after his newspaper accused 84 named judges of corruption, demanding that they be investigated.

His lawyer is reported by the newspaper Quryna saying that he is being held in hospital "under heavy guard".

Khatabi's case is increasingly being seen outside the country as the touchstone of press freedom in Libya . Numerous international and national organizations have called for his release. Justice Minister Salah Marghani, has also called on the Attorney General to release Khatabi on bail, but to no effect.

Posted by: Fred || 04/07/2013 00:00 || Comments || Link || E-Mail|| [299 views] Top|| File under: Arab Spring
Presidency condemn sectarian violence in Egypt's Qalyoubia
[Al Ahram] Egypt's presidency issued a statement on Saturday night denouncing Friday's sectarian violence that took place between

Mohammedan

s and Christians in the town of Al-Khasous in Qalyoubia.

At least five people were killed by gunshot and seven nine injured in Al-Khosous on Friday.

According to the MENA state news agency,

festivities

erupted early Saturday between

Mohammedan

and Christian teenagers after the latter allegedly painted offensive drawings on the gates of an a local Azhar institute.

In the statement, the presidency sent its condolences to the families of the slain, vowing to strictly defy any attempts of inciting a sectarian strife among Egyptians.

"The presidency is calling on citizens to respect the law, and to avoid any actions that harm the security and stability in Egypt," added the statement stressing that the presidency is following the investigations underway.
Posted by: Fred || 04/07/2013 00:00 || Comments || Link || E-Mail|| [291 views] Top|| File under: Arab Spring
FJP condemns Al-Khosous violence, calls for 'conspiracies' to be revealed
[Al Ahram] The Freedom and Justice Party (FJP) has condemned violence in Qalyubia, allegedly sparked by sectarianism, calling upon all "religious and national figures to contain the crisis."

The FJP, the

Moslem Brüderbund

's political wing, demanded in a statement Saturday that the state "reveals the plans [aiming to create strife between different Egyptian sects], punish those behind them and stop this threat."

"The party is [sorry] for the victims of these unfortunate

festivities

regardless of their religion --

Mohammedan

s or Christians," it added.

At least five people were killed by gunshot and seven nine injured in Al-Khosous town, Qalyubia.

According to the MENA state news agency,

festivities

erupted early Saturday between

Mohammedan

and Christian teenagers after the latter allegedly painted offensive drawings on the gates of an Al-Azhar (

Mohammedan

) institute.

In the statement, the FJP said its office in Qalyubia formed a delegation to visit Al-Khosous and meet the "two sides of the conflict" in an effort to resolve the issue.

Al-Azhar Grand Imam Ahmed El-Tayyeb has also condemned the incident and sent a special delegation to Al-Khosous to "uncover the truth of what happened" and prevent escalation.

According to Al-Ahram Arabic news website, clan and family leaders in Al-Khasous have been conducting meetings with security officials in the governorate to speed up procedures to bury victims.
Posted by: Fred || 04/07/2013 00:00 || Comments || Link || E-Mail|| [299 views] Top|| File under: Arab Spring
Tunisian activist fears for life after topless protest
[Al Ahram] Tunisian activist Amina Tyler says she feared for her life after courting controversy by posting topless pictures of herself on-line in support of Arab women's rights last month


What'd she think the local Salafists were going to do? Stick a buck in her G-string?
Posted by: Fred || 04/07/2013 00:00 || Comments || Link || E-Mail|| [305 views] Top|| File under: Arab Spring
Kidnappers Target Christians In Egyptian Province
[IsraelTimes]

Note the second to last paragraph on P.49.

Ezzat Kromer's resistance to his kidnappers did not last long. One of the masked

gunnies

fired a round between his feet as he sat behind the wheel of his car and said with chilling calm, "The next one will go into your heart."

The Christian gynecologist says he was bundled into his abductors' vehicle, forced to lie under their feet in the back seat for a 45-minute ride, then dumped in a small cold room while his kidnappers contacted his family over a ransom.

For the next 27 hours, he endured beatings, insults and threats to his life, while blindfolded, a bandage sealing his mouth and cotton balls in his ears.
Continued on Page 49
Posted by: trailing wife || 04/07/2013 00:00 || Comments || Link || E-Mail|| [337 views] Top|| File under: Arab Spring
Bangladesh
Many speakers at Hefajat rally belong to opposition
[Bangla Daily Star] Many of the speakers at the Hefajat-e Islam rally in the capital yesterday are

big shot

s of the BNP-led 18-party alliance components.

Some of them are the topmost leaders of the allied parties and they were seen organising the seven-hour gathering, although senior Hefajat leaders claimed it was a non-political event.

Organisers told The Daily Star that as many as 70 leaders of the Hefajat and other Islamist parties yesterday addressed the meet, held within a radius of nearly 1.5km centring on the Shapla Chattar at Motijheel.

Many of them belong to the Khelafat-e-Islam, Olama Committee and Farayezi Andolon, which together make up the Islami Oikya Jote


... a political party in Bangladesh. In the 2001 elections the party won 2 out of 300 elected members in an alliance with the Bangladesh Nationalist Party. It has a focus on building an islamic state, and has used the madrassas to gain support...


(IOJ), a major component of the 18-party alliance.

Besides, several senior organisers belong to either the Khelafat Majlish or Nejame Islami Party, both components of the BNP-Jamaat-led alliance.

Although the 18-party alliance claimed it only extended moral support to the Hefajat's long march followed by the rally, the IOJ and Khelafat Majlish were found to be key organisers of the programmes.

Interestingly, it was seen that at least two prominent speakers who came down heavily on the government do not belong to the Hefajat.

Of the two, Maulana Imran is president of the Islami Chhatra Khelafat, the student wing of the Khelafat-e-Islami, while Habibur Rahman is ameer of the Bangladesh Khelafat Majlish and is involved with a madrasa in Sylhet.

The Hefajat-e Islam has been trying to label the Shahbagh bloggers as atheists in its efforts to turn the country's majority

Moslem

s against them.

The Shahbagh movement began on February 5 soon after Jamaat leader Quader Mollah received a rather lenient sentence -- life imprisonment -- for genocide and other crimes committed against humanity during the Liberation War in 1971.

It later spread to different parts of the country and even abroad, pressing for capital punishment to war criminals and their patron the Jamaat-e-Islam.

At the rally yesterday, as Maulana Habibur Rahman's turn came as the speaker, a moderator identified him as ameer of Bangladesh Khelafat Majlish.

Habibur Rahman, addressing the crowd said, "

Moslem

s are ready to sacrifice their lives for serving Allah, Rasul and Koran. Are you ready to do that?"

Most of those who moderated the meet are also involved either in Khelafat-e-Islam or Khelafat Majlish or Islami Oikya Jote.

Zunaid Al Habib, one of the moderators, is the member-secretary of the Jamaat-e-Islami
...The Islamic Society, founded in 1941 in Lahore by Maulana Sayyid Abul Ala Maududi, aka The Great Apostosizer. The Jamaat opposed the independence of Bangladesh but has operated an independent branch there since 1975. It maintains close ties with international Mohammedan groups such as the Moslem Brotherhood. the Taliban, and al-Qaeda. The Jamaat's objectives are the establishment of a pure Islamic state, governed by Sharia law. It is distinguished by its xenophobia, and its opposition to Westernization, capitalism, socialism, secularism, and liberalist social mores...
Dhaka City unit. He is also the nayeb-e-ameer of both Khelafat-e Islami and Islami Oikya Jote.

Another moderator, Altaf Hossain, is student affairs secretary of the Khelafat-e-Islami.

One of the moderators, Selimullah, joint secretary general of the Hefajat, at 12:56pm chanted an abusive slogan against Prime Minister Sheikh Hasina

...Bangla dynastic politician and current Prime Minister of Bangladesh. She has been the President of the Bangla Awami League since 1981. She is the eldest of five children of Sheikh Mujibur Rahman, the founding father of Bangladesh. Her party defeated the BNP-led Four-Party Alliance in the 2008 parliamentary elections. She has once before held the office, from 1996 to 2001, when she was defeated in a landslide...
while inviting a speaker to the podium.

Before uttering the slogan, Selimullah, a teacher of a Jamaat-dominated madrasa in Chittagong, told the crowd that the government had suspended live telecast of the meeting on Diganta, Bangla Vision and nTV.

Amid a roar from hundreds of thousands in the audience, Selimullah then uttered the slogan twice: "Sheikh Hasinar dui gale, juta maro tale tale." Many in the audience held their sandals high in the air and kept chanting the slogan.

Zunaid Babunogori, secretary general of Hefajat, however, around 1:00pm announced that they were "withdrawing and rejecting" the slogan against the prime minister, terming it "anti-liberation".

Maulana Foyezullah, Hefajat's joint secretary general who read out the 13-point demand at the rally, is also secretary general of IOJ.

Abdul Latif Nejami is the chairman of the Islami Oikya Jote. Also chairman of the Nejame Islami Party, he called upon the gathering to wage a tough movement to oust the present administration.

Khelafat Majlish Ameer Mohammad Ishak is another top leader in the BNP-led alliance. He spoke prominently at the meeting labelling the government as an anti-Islam element.

Shamsul Alam, Hefajat nayeb-e-ameer, holds the post of nayeb-e-ameer in both the Olama Committee and IOJ.

Another Islami Oikya Jote leader Moinuddin Ruhi is the Hefajat's joint secretary general.


Posted by: Fred || 04/07/2013 00:00 || Comments || Link || E-Mail|| [337 views] Top|| File under: Jamaat-e-Islami
Organiser of Hefajat long march Habibur working for an Afghan-style Bangladesh
Because a Taliban-land with Bangladesh's little peculiarities would be even more fun than the original...

[Bangla Daily Star] One of the key organisers of Hefajat-e Islam's Dhaka long march and the subsequent rally was Maulana Habibur Rahman, a madrasa principal of Sylhet with the background of working for "Taliban-style" rule in Bangladesh.

Habibur was a speaker at yesterday's post-long-march rally of Hefajat. He was also sitting in the forefront along with top leaders during Hefajat's Thursday's

presser

at Lalbagh Madrasa in the capital.

Habibur, principal of Kazi Bazar Madrasa in Sylhet city, also ameer (chief) of Bangladesh Khelafat Majlish and known as Bubuli Huzur in Sylhet, was a leader of the banned Islamist

turban

organization Harkat-ul Jihad al-Islami (HuJI
Founded in 1984 by Fazlur Rehman Khalil and Qari Saifullah Aktar. The Bangla branch was established in 1992 with assistance from Osama bin Laden. Recruits come mostly from Deobandi madrassahs. HuJI and Fazlur Rehman Khalil are signators of bin Laden's declaration of war on the west.
) Bangladesh and has links with international

turban

groups.

Habibur himself revealed the link in an interview with a bulletin titled "Islami Biplob" (Islamic revolution), published on August 20, 1998, in Sylhet with the express purpose of celebrating "the total victory of Talibans and establishment of an Islamic state in Afghanistan".

The HuJI Bangladesh top brass include Sheikhul Hadith Allama Azizul Haq (who passed away in August 2012), who was also chief of a faction of Islami Oikya Jote


... a political party in Bangladesh. In the 2001 elections the party won 2 out of 300 elected members in an alliance with the Bangladesh Nationalist Party. It has a focus on building an islamic state, and has used the madrassas to gain support...


, a former partner of the BNP-led alliance; Bangladesh Khelafat Majlish second-in-command (now chief) Muhammad Habibur Rahman of Sylhet; Ataur Rahman Khan of Kishoreganj; Sultan Jaok of Chittagong; Abdul Mannan of Faridpur; and Habibullah of Noakhali.

All of them were involved in different Islamic organizations and madrasas. Ataur Rahman Khan was elected MP on a BNP ticket in 1991 from Kishoreganj-3 constituency.

In an interview several years ago, Habibur disclosed the names of people with whom he had travelled to Afghanistan via Pakistain in 1988, visited some Taliban

turban

camps and also met al-Qaeda leader the late Osama bin Laden
... who is now sometimes referred to as Mister Bones...
.
Posted by: Fred || 04/07/2013 00:00 || Comments || Link || E-Mail|| [345 views] Top|| File under: al-Qaeda
Hefajat announces fresh programmes to realise 13 demands
[Bangla Daily Star] A few lakh Islamists gathered at Motijheel in the capital yesterday and gave the government three weeks' time to meet their demands, which include a law allowing for the death penalty for maligning Islam and stern punishment to those they call atheist bloggers.

Otherwise, they threatened, they would lay siege to the capital on May 5.

Assembled under the banner of Hefajat-e Islam, the Islamists also called a daylong hartal


... a peculiarly Bangla combination of a general strike and a riot, used by both major political groups in lieu of actual governance ...


for tomorrow in protest at the "government efforts" to obstruct their long march.

Besides, they will hold rallies in Chittagong, Sylhet, Khulna, Barisal, Rajshahi, Mymensingh, Brahmanbaria, Faridpur and Bogra between April 11 and April 30.

"We will cut off Dhaka from the rest of the country on May 5 if our demands are not fulfilled," Junayed Babu Nagari, secretary general of the Hefajat, told the rally, one of the biggest in recent memory.

Ahmed Shah Shafi, chief of Hefajat, was present on the podium, but his statement was read out by his son.

He said, "If you want to go to or stay in power, you have to accept our demands. Otherwise, there will be dire consequences."

Shafi also observed, "This government is an enemy of Islam. This pro-atheist government has no right to stay in power even for a second. If it claims itself to be pro-Islam then it must delink itself from the bloggers."

Through the rally, which stretched from High Court point to Shapla Chattar and from Tikatuli point to Fakirapool and to Bijoynagar, the Islamists staged a show of strength despite a hartal and blockade apparently called to prevent Hefajat men from entering the city from outside.

Since early morning, thousands of topi- and Punjabi-clad Hefajat supporters streamed into the city on foot, often making detours to duck obstruction.

No major incidents of violence occurred in the capital as many had feared.

Hefajat, a Chittagong-based Islamist group, has taken centre stage in recent days as an opposite force to Shahbagh Gonojagoron Mancha from where youths have been demanding the death penalty for war criminals.

It, however, was not on the scene when the Shahbagh movement started on February 5. Its presence was felt with the killing of a blogger, who was branded as an atheist. Yesterday's rally was the culmination of a propaganda orchestrated by the Jamaat-e-Islami
...The Islamic Society, founded in 1941 in Lahore by Maulana Sayyid Abul Ala Maududi, aka The Great Apostosizer. The Jamaat opposed the independence of Bangladesh but has operated an independent branch there since 1975. It maintains close ties with international Mohammedan groups such as the Moslem Brotherhood. the Taliban, and al-Qaeda. The Jamaat's objectives are the establishment of a pure Islamic state, governed by Sharia law. It is distinguished by its xenophobia, and its opposition to Westernization, capitalism, socialism, secularism, and liberalist social mores...
that organisers of the Shahbagh movement were atheists. The alleged defamation of Islam was at the heart of the campaign.

The BNP and Jamaat have thrown their weight behind Hefajat, which also demands that the government declare the Ahmadiyyas non-

Mohammedan

, demolish all sculptures in the capital, ban free mingling of men and women, and scrap women policy and education policy.
Posted by: Fred || 04/07/2013 00:00 || Comments || Link || E-Mail|| [327 views] Top|| File under:
NK Producing More Silvery Subs
Note the source....




The source is a dissident website.


Over the last three years North Korea has significantly stepped up its production of submersible vessels such as midget submarines, according to an inside source. The sinking of the South Korean corvette 'Cheonan' in March 2010 by just such a North Korean midget submarine is said to have caused the authorities to appreciate the potential importance of such vessels to their asymmetrical warfare capabilities.

As such, there are suspicions that the recent North Korean decision to import more than 600kg of silver through China was done to facilitate the production of batteries for submersible production.

A North Korean military source told Daily NK on the 4th, "The [North Korean] Navy has been producing submersibles at every shipyard on their east and west coasts ever since the attack on the Cheonan in 2010."

According to the inside source, prior to the Cheonan sinking such vessels were produced at one shipyard, the disguised 'Bongdae Boiler Factory' in Sinpo, South Hamkyung Province, at a rate of five per year. However, following the sinking of the Cheonan that rate went up four times to 16 per year, as the vessels started being produced across multiple shipyards including Yongampo, Chongjin and Rajin.

The source explained, "The reason why the North Korean authorities are increasing production of this kind of submersible that can fire torpedoes is to maximize their underwater attack capacity. The subs can take 12 to 15 soldiers yet still sink destroyers weighing thousands of tons with their twin torpedoes."

"The engines noise on the submersibles is very quiet, making them able to approach their targets underwater in secret, while it is impossible to trace crimes such as the Cheonan incident," the source went on, adding that during North Korean military training exercises they also emphasize the essential nature of the subs.

The rising production is pushing up demand for batteries, the source then went on to add, saying that this required the bulk production of both silver and zinc. "All the silver produced in North Korea is supplied to the shipyards," he claimed.

The source admitted to being confused, therefore, at North Korea's recent decision to import 660kg of silver from China, declaring, "There is lots of silver being produced in North Korea, so it's hard to say why they are importing it from China…I suppose it may have been just that more batteries were being produced so they needed more silver."
Posted by: Uncle Phester || 04/07/2013 09:59 || Comments || Link || E-Mail|| [442 views] Top|| File under:
Official: U.S. delays missile test to avoid 'misperceptions' by North Korea
WASHINGTON -- The United States is delaying a long-planned missile test to avoid any misperceptions by North Korea amid mounting tensions, a senior U.S. Department of Defense official said Saturday.

Postponing the launch of the Minuteman III intercontinental ballistic missile, initially scheduled for Tuesday at Vandenberg Air Force Base in California, was "prudent and wise," said the official, speaking on condition of anonymity.
The missile test had nothing to do with North Korea, but the United States decided to hold off "given recent tensions on the Korean Peninsula," the official said.

"The U.S. will conduct another test soon and remains strongly committed to our nuclear deterrence capabilities," said the official, who was not authorized to publicly release details of the launch.
Posted by: Elmerert Hupens2660 || 04/07/2013 02:40 || Comments || Link || E-Mail|| [413 views] Top|| File under:
China 'shifts position' on North Korea
There are clear signs that China is losing patience with North Korea, America's former top diplomat in Asia has said.


Oh, so they closed the border and cut off the fuel, did they? No? Then they didn't shift their position enough to notice...

For several decades, China has been North Korea's closest ally, largest trade partner and primary source of aid.

However, Kurt Campbell, the former head of the State department in Asia, said there are signs that a relationship once described by Chairman Mao to be "as close as lips and teeth" is wearing thin.

"There is a subtle shift in Chinese foreign policy. Over the short to medium term, that has the potential to affect the calculus in north east Asia," Mr Campbell said at a forum at John Hopkins university.


"How subtle is their shift, Mr. Campbell?"
"Reeeaaally subtle. You have to be an expert like me to see it."

Daniel Pinkston, a North Korea expert at the International Crisis Group, said Beijing was "fed up" at the distractions being created by Pyongyang while it tries to focus its energies on other problems.


So Danno is an expert too...

"They need to address issues in the South China Sea, they have a corruption campaign going on at home, North Korea is giving them a headache," said Mr Pinkston.

Certainly North Korea no longer merits much respect among ordinary Chinese, who have taken to insulting Kim Jong-un as "Fatty Kim" or "Fatty the Third", in reference to his father and grandfather, on the Chinese internet.


The Chinese people are right with Rantburg when it comes to seeing 'Pudgy'...

But more reasoned debate over North Korea has been reined in by the Chinese authorities. Deng Yuwen, the deputy editor of the Central Party School's Study Times journal


Sounds like a frat house blog...

was suspended last week from his position after penning an anti-North Korea editorial for the Financial Times.

Mr Deng argued that China's relationship with North Korea had become a liability. "Why should China maintain relations with a regime and a country that will face failure sooner or later?" he asked. "Once North Korea has nuclear weapons, it cannot be ruled out that the capricious Kim regime will engage in nuclear blackmail against China," he added.
Posted by: Anguper Hupomosing9418 || 04/07/2013 00:00 || Comments || Link || E-Mail|| [423 views] Top|| File under:
Foreign embassies still in Pyongyang despite warning
SEOUL -- Despite North Korea's recent warning to foreign diplomatic missions to leave Pyongyang, no embassy has yet to make a move out of the communist state, Seoul officials said Saturday.

"We don't believe there's any foreign mission about to leave Pyongyang," one South Korean government official said. "Most foreign governments view the North Korean message as a way of ratcheting up tension on the Korean Peninsula."

According to media reports Friday, which have since been confirmed by Seoul and Washington, North Korea's foreign ministry asked embassies based in Pyongyang to leave, saying a war could break out soon and the safety of foreigners is not guaranteed. Officials said they believed it was merely the latest propaganda campaign by North Korea.

"North Korea is perhaps saying it's going to be an enemy, not North Korea, that will launch an attack," one government official said. "This appears to be a propaganda war to dump responsibility for the instability on the peninsula on the U.S."

Another official noted that North Korea has been "consistent" in its pattern.

"This looks to be their strategy to deliver the message that, 'We're developing nuclear weapons because the Americans are putting pressure on us," the official said.
Posted by: Steve White || 04/07/2013 00:00 || Comments || Link || E-Mail|| [315 views] Top|| File under:
Korea May Purchase New Fighter Jets from U.S.
The Pentagon has approved sales of state-of-the-art fighter jets to Korea.

The U.S. Defense Security Cooperation Agency said on its website Wednesday that it has notified the U.S. Congress that Seoul wants to purchase either 60 Lockheed Martin F-35s or 60 Boeing F-15s. The F-35s would cost an estimated US$10.8 billion, while the F-15s are presumed to cost roughly $8 billion, though official figures were not released.

Seoul says it will replace its current F-4 and F-5 jets by purchasing the new fighters directly from Washington or consider buying another model, the Eurofighter Typhoon built by the European Aeronautic Defense and Space Company.

Seoul is expected to announce its decision between June and November.
Posted by: Steve White || 04/07/2013 00:00 || Comments || Link || E-Mail|| [443 views] Top|| File under:
Europe
Dutch Researcher Goes Into Hiding After Exposing Anti-Semitism
[IsraelTimes] A Dutch-Turkish researcher who exposed anti-Semitism among

Moslem

s went into hiding, following the advice of a Dutch mayor.

Mehmet Sahin left his home for several days last month after being advised by Pauline Krikke, the mayor of the eastern city of Arnhem, according to De Telegraaf daily.

Sahin, a researcher at Amsterdam's Vrije Universiteit, said he received death threats after a Dutch television show in February aired filmed interviews he conducted with Dutch-Turkish youths who made anti-Semitic statements.

One interviewee said, "I am more than pleased with what Hitler did to the Jews." Another said, "I hate Jews, period. Nothing you will do will make me change my mind."

A spokesperson for Arnhem said Krikke advised Sahin "to temporarily stay elsewhere to ensure peace for himself and for others."

The television channel NTR reported that Sahin checked into a nearby hotel with his wife and two children. Sahin told NTR he has received death threats in emails and does not feel safe in his neighborhood. He has since returned home, according to NTR.

Last month, Dutch Prime Minister Mark Rutte announced a number of measures to be taken in cooperation with the Center for Information and Documentation on Israel, or CIDI. They include plans "to discuss anti-Semitism with young people," Rutte wrote in his reply to the Simon Wiesenthal Center, which had written to the prime minister to express the center's concern.

"We will also begin discussions with the Turkish Community Advisory Association on anti-Semitism," Rutte wrote, adding, "As I write, there are also several surveys being conducted to deepen our understanding of the nature and extent of anti-Semitism in the Netherlands."
Posted by: trailing wife || 04/07/2013 00:00 || Comments || Link || E-Mail|| [315 views] Top|| File under:
India-Pakistan
United States issues fresh waiver to Pakistan
For the second time in six months, the US has issued a waiver for sale of major defense equipment to Pakistan likely to be worth over USD 2 billion, citing national security interests.

The waiver issued quietly by the then Deputy Secretary of States Thomas Nides on February 15 and posted on the State Department website a week later on February 22 would pave the way for some major defense equipment sales to Pakistan.

In September last year, the US had waived conditions that would have halted USD 2 billion in aid to Pakistan, which was slammed for not making progress in fighting terrorism.

Pakistan has received USD 7.9 billion worth of military equipment from the US since 2001.

A State Department spokesperson told PTI, "The Department issued the waiver because we have determined that security assistance is important to the national security interests of the United States and is a critical component of US efforts to continue to build a strong, mutually beneficial relationship with Pakistan grounded in concrete action on areas of shared interest."

The waiver, issued within a fortnight of Secretary of State John Kerry taking the reins US diplomacy on February 1, allows for the execution of America's Foreign Military Financing (FMF) program and for the sale or export of certain Major Defense Equipment (MDE).


Much like Egypt getting M-1 Abrams tanks and F-16 fighters...


"Major Defense Equipment," means any US manufactured defense article whose export is controlled by US Munitions List which has a nonrecurring research and development cost of more than USD 50,000,000 or a total production cost of more than USD 200,000,000. These items require Congressional notification, the spokesman said.

"As a matter of policy we do not discuss proposed defense sales or transfers until they have been formally notified to Congress," he said, refraining to give any figure to the expected sale of major defense items to Pakistan after this waiver.

In July, 2011, the Obama administration had decided to suspend USD 800 million in aid to the Pakistan's military signalling a tougher US line.

Washington had made it clear soon thereafter that it will not lift the hold on its military aid to Pakistan, reiterating that Islamabad needs to takes steps in the war against terror.

Observing that security assistance builds Pakistan's capabilities in countering terrorism, the official said that such assistance will continue to be implemented consistent with its policy goals of supporting Pakistan's shared interest in regional stability and countering terrorism.
Posted by: tipper || 04/07/2013 08:11 || Comments || Link || E-Mail|| [325 views] Top|| File under:
Pakistan's Musharraf can run for parliament
Pakistan's former military ruler Gen. Pervez Musharraf was given approval on Sunday to run for parliament in a remote northern district after being rejected in two other parts of the country, his aide said.

Rashid Qureshi said election officials in Chitral, near the Afghan border, accepted Musharraf's nomination papers.

Musharraf, who seized power in a military coup in 1999 but was forced to step down nearly a decade later, returned to Pakistan from exile last month to run for the National Assembly. The May 11 election will mark the first transition between two democratically elected governments in the 65-year history of Pakistan, a country that has experienced three military coups and constant political instability.

Musharraf's two other applications to run in districts in southern and central Pakistan were rejected while a third in Islamabad is pending.

Opponents have filed objections based on actions he took while ruling Pakistan. His opponents allege that he violated the constitution by overthrowing an elected government in 1999, was involved in the killing of a nationalist leader, ousted superior judiciary judges and ordered a raid against a mosque in downtown Islamabad that had become a sanctuary for militants.
Posted by: tipper || 04/07/2013 07:57 || Comments || Link || E-Mail|| [338 views] Top|| File under:
US made secret deal with Pak on drone strikes: report
In a secret deal, Pakistan allowed American drone strikes on its soil on the condition that the unmanned aircraft would stay away from its nuclear facilities and the mountain camps where Kashmiri militants were trained for attacks in India, according to a media report.

Under secret negotiations between Pakistani intelligence agency ISI and America's CIA during 2004, the terms of the bargain were set, the New York Times reported today.

"Pakistani intelligence officials insisted that drones fly only in narrow parts of the tribal areas - ensuring that they would not venture where Islamabad did not want the Americans going: Pakistan's nuclear facilities, and the mountain camps where Kashmiri militants were trained for attacks in India," the paper said.

Pakistani officials also insisted that they be allowed to approve each drone strike, giving them tight control over the list of targets, the NYT added.

The "secret deal" over drone strikes was reached after CIA agreed to kill tribal warlord Nek Muhammad, a Pakistani ally of the Afghan Taliban who led a rebellion and was marked by Islamabad as an "enemy of the state," the NYT reported, citing an excerpt from the book 'The Way of the Knife: The CIA, a Secret Army, and a War at the Ends of the Earth'.

A CIA official had met the then ISI Chief Ehsan ul Haq with the offer that if the American intelligence agency killed Muhammad, "would the ISI allow regular armed drone flights over the tribal areas," the report said.

The ISI and CIA also agreed that all drone flights in Pakistan would operate under the American agency's "covert action authority", which meant that the US would never acknowledge the missile strikes and that Pakistan would either take credit for the individual killings or remain silent.

While Pakistani officials had in the past considered drone flights a violation of sovereignty, it was Muhammad's rise to power that forced them to reconsider their line of thought and eventually allow Predator drones.

The ISI-CIA's "back-room bargain" sheds light on the beginning of the covert drone war which "began under the Bush administration, was embraced and expanded by President Obama."

The deal resulted in the CIA changing its focus from capturing terrorists to killing them, and helped "transform an agency that began as a cold war espionage service into a paramilitary organization."
Posted by: tipper || 04/07/2013 05:58 || Comments || Link || E-Mail|| [332 views] Top|| File under:
Sharifs not defaulters: NAB
ISLAMABAD -- The National Accountability Bureau (NAB) has denied that it declared the Sharif brothers -- Mian Nawaz Sharif and Shahbaz Sharif -- as defaulters.
In a late night Press release on Friday in response to Shahbaz Sharif's rejoinder to media reports that the bureau had declared him and Nawaz Sharif loan defaulters, the NAB said it had, instead, cleared their nomination papers. It explained that it had only given the details of cases against the Sharif brothers to the Election Commission of Pakistan (ECP) but had never declared them defaulter.


You begin to wonder if Pakistan would just be better off if it shot or deported everyone in the country named Sharif, Musharraf, Bhutto or Zardari...

That'd just clear the way for the Chaudrys.

Meanwhile, the NAB also clarified that to facilitate the commission in conducting fair and free election 2013, the bureau was providing the information sought by ECP about different candidates.

Seaparately, Presidential spokesman Farhatullah Babar on Saturday refuted Sharif's allegation that President Asif Ali Zardari was behind the conspiracy to malign Sharifs by dubbing them as loan defaulters. Babar said the president had nothing to do with the preparation of lists of defaulters by the State Bank of Pakistan, the NAB and the the ECP.

In a related development, the SBP acknowledged that it had wrongly listed a senior leader of the Pakistan Tehrik-e-Insaaf (PTI) Jehangir Tarin as defaulter of Rs440 million when he was ex-officio chairman of Taxila Heavy Mechanical Complex, a state-owned enterprise.
Posted by: Steve White || 04/07/2013 00:00 || Comments || Link || E-Mail|| [312 views] Top|| File under:
Israel-Palestine-Jordan
Hamas accuses Western spies of Gaza operations
[Al Ahram]

Hamas, always the voice of sweet reason,

accused Western and Arab spy agencies on Saturday of operating in the

Gazoo

Strip and said it had a list of alleged collaborators.

"The

Gazoo

Strip is swarming with Western intelligence agencies, such as the American, British, French and German services," said Mohammed Lafi, an internal security chief, quoted on the Hamas interior ministry website.


Delusions of Casablanca? How cute!

"They all target

Gazoo

and Hamas," he said, while also pointing a finger at unnamed Arab intelligence services.


Given how small and tribal Gaza is, how could there possibly be masses of foreigners running about without being noticed, given that even the exiles from the West Bank complain about being marked out?

Even your average Dogmush can't move around Gaza without being tailed...

The Hamas official, whose Islamist movement rules

Gazoo

, said the security services had "a list of collaborators who will be tossed in the clink
Please don't kill me!
once the time for them to repent has run out."

Some have already been arrested and "half of them have confessed to being collaborators," said Lafi, who also cautioned against Paleostinian journalists feeding information to foreign correspondents and institutions.

Posted by: Fred || 04/07/2013 00:00 || Comments || Link || E-Mail|| [315 views] Top|| File under: Hamas
Abbas 'may fire premier Fayyad'
Ineffectual Palestinian president Mahmud Abbas may fire prime minister Salam Fayyad, a Fatah member said, as the party criticised the premier's government as being "improvised and confused."

Abbas "is leaning towards dismissing Fayyad from the head of the government and forming a new one," a member of Fatah's Revolutionary Council told AFP late on Friday, speaking on condition of anonymity.


Fayyad may be the lucky one: he can now move to Mauritania...

I think he has fond memories of Austin.

What is it about Middle East premiers and Austin?

"I am angrier than all of you at the government... but I don't want to say more than that now. Just wait for three days," he quoted Abbas as saying at a meeting of the council in Ramallah.

He said the key factor was disagreement over the resignation of the West Bank-based Palestinian Authority's finance minister, which Abbas refused to accept but which Fayyad, a US-educated economist, agreed to.

Nabil Qassis, a former president of the Bir Zeit university near Ramallah who joined the government in May 2012, announced on March 2 that he was resigning, without giving a reason. Abbas was abroad at the time.

"Abbas informed Fayyad that if Nabil Qassis did not return to the finance ministry... Abbas would dismiss his government and form a new one," the official said.

The Revolutionary Council -- one of the secular Fatah's governing bodies -- also officially criticised Fayyad's government for the first time on Friday.

"The policies of the current Palestinian government are improvised and confused in many issues of finance and the economy," it said in a statement.

"The Revolutionary Council again calls for a review of the government's functioning and policies, and rejects taxes being blindly imposed," the statement added.

Fatah also denounced a Fayyad government proposal to shut down a Palestinian fund set up to fight competition from goods produced in Jewish settlements.

The premier has had to deal with a wave of social unrest in the West Bank over price rises and austerity measures aimed at reducing the budget deficit.

Fayyad, 61, a political independent and former International Monetary Fund and World Bank official, was first appointed Palestinian prime minister amid the deadly takeover by the Islamist Hamas of the Gaza Strip in June 2007.

Hamas nor anyone else has never recognised his authority, continuing instead to recognise its own prime minister, Ismail Haniya.
Posted by: Steve White || 04/07/2013 00:00 || Comments || Link || E-Mail|| [310 views] Top|| File under:
Syria-Lebanon-Iran
Iran Taking Lessons From Turkey In Combating Israel
[Jpost] Kerry arrives in an Ankara eager for role in Mideast diplomatic process; Iranian ambassador says Turkey's constant resistance proves "we can take what we want to take from Israel."


The Two Smartest Men In The Room, doing what they do bestest of all.
Posted by: trailing wife || 04/07/2013 00:00 || Comments || Link || E-Mail|| [334 views] Top|| File under:
Rebel govt aims to hold sway across Syria: Opposition
[Al Ahram] Syrian rebel prime minister Ghassan Hitto has begun talks to form an interim government of 11 ministries to administer the whole of Syria, the opposition said on Saturday.

"The interim government is the executive authority that will extend its authority over all national Syrian territory, and it will consist of 11 ministries," said the main opposition Syrian National Coalition.

Nominees for each post must "be able to work from within Syrian borders," said the Coalition. "The nominee cannot be a pillar of the current regime (of
Hereditary President-for-Life Bashir Pencilneck al-Assad


Light of the Alawites...


) or have committed crimes against the Syrian people."

The opposition has been divided over the need for an interim government and over Hitto's election as premier at a meeting in Istanbul last month.

After the Coalition's vote to name Hitto, a dozen prominent opponents froze their membership of the umbrella group accusing the powerful

Moslem Brüderbund

bloc of having pushed through the nomination.

Mainstream rebel Free Syrian Army chief Selim Idriss has said a key condition for accepting an interim government was that its authority should cover the whole of Syrian territory, not just areas under rebel control.

The Coalition said the government will comprise ministers of defence, interior, foreign affairs, local administration, economy and public resources, education, agriculture and water, health, infrastructure, relief and justice.

Posted by: Fred || 04/07/2013 00:00 || Comments || Link || E-Mail|| [320 views] Top|| File under: Govt of Syria
Salam Declares Support for Syria's Revolution
[An Nahar] PM-designate Tammam Salam stated on Saturday that heading the new cabinet is a huge responsibility that must be shared "with all those who nominated him", stressing that his government's role is to carry the parliamentary elections.

The premier-designate also announced his support for the "Syrian people's revolution", saying that he will voice out his stance in this matter whenever it does not "contradict with

Leb

's interests".

"Being chosen to head the new cabinet is a huge responsibility but it is not only mine. All those who have named me for premiership share this responsibility," Salam said in an interview on LBCI television.

Posted by: Fred || 04/07/2013 00:00 || Comments || Link || E-Mail|| [297 views] Top|| File under: Govt of Syria
Pencilneck: Turkey supporting rebels
Turkey provides direct support to terrorists in Syria, President Pencilneck Bashar al-Assad said in an interview to Turkish TV chanel "Ulusal Kanal" on Friday, adding that he would continue to fight against terrorist groups, ITAR-TASS reported.


Was that a long-ago pre-recorded interview? Anyone seen Pencilneck since the assassination attempt?

The Head of State noted that "the current Turkish government hands dirty in the blood spilled in Syria." According to Assad, "Turkish authorities directly condone killing in Syria".

"Leave the president in power or remove it - it's only the case of the Syrian people. - he said.

"The leaders of many foreign countries are against me, but they are not entitled to claim my retirement. This question addresses only the Syrian people", Assad said.

Many countries indirectly to " terrorists in Syria", president added. "There are groups in Lebanon, that provide support to terrorists, coming to Syria," - al-Assad said as example.

He noted that many countries wanted to ruin Syria, "but that not happen, as they try." "Israel is our real enemy, who seized our land," - Assad said.


Trying desparately to deflect attention to the Joooz...
Posted by: Steve White || 04/07/2013 00:00 || Comments || Link || E-Mail|| [295 views] Top|| File under:
Who's in the News
38
[untagged]
10
Arab Spring
5
Govt of Pakistan
3
Jamaat-e-Islami
2
Govt of Syria
2
Hamas
1
al-Qaeda
1
Govt of Sudan
1
Taliban
1
al-Shabaab
1
TTP
1
al-Qaeda in Iraq
1
Boko Haram
Bookmark
E-Mail Me
The Classics
The O Club
Rantburg Store
The Bloids
The Never-ending Story
Thugburg
Gulf War I
The Way We Were
Bio
Merry-Go-Blog
Hair Through the Ages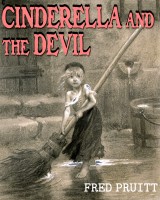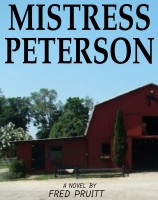 On Sale now!


A multi-volume chronology and reference guide set detailing three years of the Mexican Drug War between 2010 and 2012.

Rantburg.com and borderlandbeat.com correspondent and author Chris Covert presents his first non-fiction work detailing the drug and gang related violence in Mexico.

Chris gives us Mexican press dispatches of drug and gang war violence over three years, presented in a multi volume set intended to chronicle the death, violence and mayhem which has dominated Mexico for six years.
Click here for more information


Meet the Mods
In no particular order...


Steve White
Seafarious
Pappy
lotp
Scooter McGruder
john frum
tu3031
badanov
sherry
ryuge
GolfBravoUSMC
Bright Pebbles
trailing wife
Gloria
Fred
Besoeker
Glenmore
Frank G
3dc
Skidmark
Alaska Paul



Better than the average link...



Rantburg was assembled from recycled algorithms in the United States of America. No trees were destroyed in the production of this weblog. We did hurt some, though. Sorry.
3.228.10.34