Africa North
Cairo court affirms death sentences
A Cairo tribunal has upheld death sentences passed on seven Egyptian Coptic Christians in absentia for their involvement in a movie that ridiculed the Prophet Mohammed, a judicial source says.

The accused, including the director of the movie that triggered outrage across the Muslim world when it surfaced last September, are currently living in the United States.

Terry Jones, an American pastor based in Florida who is said to have promoted the film and who had also been sentenced to death in absentia, had his sentence reduced to five years in jail by the tribunal.

Egyptian courts usually hand out the maximum punishment - execution in this case for a blasphemy verdict - and send the decision to the state's top Islamic scholar to get his approval.

Tuesday's confirmation of the sentences occurred after his opinions were taken.

If the defendants do return to Egypt, they could get a new trial, according to legal experts.
Posted by: tipper || 01/29/2013 20:01 || Comments || Link || E-Mail|| [336067 views] Top|| File under:
Niger (yes, right next to Mali) to host US drones
Niger's president has agreed to let the US use the country—which borders Mali—as a base for surveillance drones, a source tells Reuters.

The drones would be used to spy on militants with al-Qaeda ties in Mali and the Sahara as a whole, according to the insider, who says President Mahamadou Issoufou didn't hesitate to approve yesterday's request.

Reuters reports drones could end up being stationed in the deserts of the country's north, which abuts Algeria and Libya as well.
Posted by: Besoeker || 01/29/2013 10:58 || Comments || Link || E-Mail|| [336065 views] Top|| File under:
Egypt's army chief warns of 'state collapse' amid crisis
Egypt's armed forces chief has warned the current political crisis "could lead to a collapse of the state".

General Abdul Fattah al-Sisi, in comments posted on the military's Facebook page, said such a collapse could "threaten future generations".

He made his statement following a large military deployment in three cities along the Suez Canal where a state of emergency has been declared.

More than 50 people have died in days of protests and violence.

Overnight, thousands of people in Port Said, Ismailia and Suez - where some of the worst unrest has been - ignored a night-time curfew to take to the streets.

Gen Sisi's lengthy statement appears to be a veiled threat to protesters and opposition forces as well as an appeal for calm and an attempt to reassure Egyptians about the role of the military, the BBC's Yolande Knell in Cairo says.

Lemme see, here, General al-Sissy. You had a dictator who'd been in power since approximately the Upper Paleolithic. You had a state of emergency that ran for about 40 years, which meant to any logical person that "emergency" was the norm. Egypt subsisted largely on handouts, those from the U.S. going to bribe the country into respecting the peace treaty that had cost two heads of state their lives.

Then came the Arab Spring. The leaves of democracy greened right up. People took to the streets in the face of the truncheons of the coppers, live ammunition from the army, and the occasional camel charge. Mubarak stepped down from power and rather than decamping with the national treasury he and his sons were jugged.

Next step was to elect a legislature, which happened, but the courts threw the results out.

Then they held a presidential election. Everybody'd just been waiting to vote for the

Moslem Brüderbund

, since Islam is the answer, no matter what the question might be. Morsi won comfortably, leaving Mr. Potato Head and Jerry Lewis sidelined, the Salafists muttering into their beards, and the secularists with that cold, sinking feeling in the pit of their collective tummy.

Things looked pretty bleak for those Egyptians who didn't adhere to the theory that the answer to "What time is it?" or "What's the capital of Minnesota?" is "Islam."

Then Morsi, in a display of Islamic genius, decided that being elected president was the same thing as being in charge. He issued an executive order granting himself all sorts of power. The Moslem Brüderbund ran everybody but them out of the constitutional convention and passed an Islamic constitution, which was duly approved by the demos.

Perhaps the Moslem Brüderbund is in the majority in Egypt. Who can tell, since they're the ones counting the votes? But the non-Brothers are sufficiently sidelined that they don't like it, and they don't like it enough to bitch and moan in large numbers in public places.
Posted by: tipper || 01/29/2013 09:03 || Comments || Link || E-Mail|| [336071 views] Top|| File under:
Misrata steps up security
[MAGHAREBIA] Misrata officials imposed new security protocols on city residents, Libya Herald reported on Monday (January 28th).

Measures include a partial weapon ban and curfew. Authorities also decided to prohibit vehicles without registration plates or with tinted windows.

The move follows the Saturday assassination of local council member Mohamed Ben Othman.
Posted by: Fred || 01/29/2013 00:00 || Comments || Link || E-Mail|| [336066 views] Top|| File under: Arab Spring
Malian soldier beats man in backlash attack
[FRANCE24] His white beard turned red as the soldier's belt repeatedly lashed his head. Dressed in a long khaki-coloured tunic, traditional among the shepherds of northern Mali, the barefoot and terrified man tried to run away from his persecutor, but to no avail. Finally, other soldiers stepped in and convinced him to stop beating the elderly man.

Foreign reporters covering the Mali operation watched the violent scene play out in shock and horror. "No photos! Get away!" an army captain shouted, forcing the journalists to back away.

The scene unfolded last week in Diabaly, a city in central Mali that was reclaimed by French and Malian troops on January 21. The war against Islamist rebels has since moved north. A few days after the incident, FRANCE 24 returned to Diabaly to find the elderly victim.

His story belongs to an apparently growing list of ethnic reprisals on those suspected of having collaborated with the Salafist fighters that overran northern Mali last year, a situation that has cast a shadow over the much-hailed joint French-African effort to rout al Qaeda in the troubled country.

Guilty of having a beard

Sitting on his porch, Aldjoumati Traoré appeared to take quiet pride in surviving the soldier's attack. A dozen pink bandages concealed the wounds around his head, but Traoré displayed them as if they were badges of honour. "It is God who saved me," he said recalling the incident.

"I had just left a friend's house and was walking on the main road when a soldier asked me for identification. But when I showed my papers he lunged at me. He said that I was a terrorist and he was going to kill me," he added.

After snatching the 70-year-old cattle herder's walking stick, the soldier began the brutal assault.

"He thought I was a rebel Islamist because my skin is a little lighter than average and because of my beard," Traoré explained while running his fingers through his goatee -- the modest facial hair he decided to keep after the assault. "The soldier was clearly not from around here. I have been living in Diabaly for 40 years, everyone knows me."

Saved
While Traoré thanked heaven for surviving the beating, his family said he owed his life to his courageous son-in-law, Salifou Bouare. In Diabaly, Bouare is known as the local wedding photographer. He happened to be nearby that day, camera in hand, when he heard his father-in-law's cries for help.

"When I got there the situation was very tense. The soldier was yelling and threatening a white journalist that had told him to stop. I approached the soldier and said, 'boss, please, he's my father-in-law'," Bouare remembered.

The soldier noticed his camera and moved quickly to confiscate it. "That's when my father-in-law made a run for the barracks, where other soldiers calmed him down," Bouare said. "I am sure that if he had a gun he would have used it on my stepfather. [The soldier] reeked of alcohol."

A worrying reality

An angry crowd quickly surrounded the military barracks. Realising the potential danger of the situation, the soldiers released the wounded man.

Traoré was rushed to a nearby mud-hut clinic, where male nurse Mady Dembele, attended to his cuts and bruises. "Despite his condition, he quickly regained his senses. It was the old man himself who begged the crowd to remain calm when some people began calling for vengeance," Dembele recalled.

Anger was finally abated when a ranking military official and the mayor of Diabaly visited Traoré at the clinic to apologise. The elderly herdsman accepted their apologies, conceding that the attacker was not from the region and acted independently.

As the French-led military campaign blazes north across the vast territory and toward areas where the Malian army suffered humiliating defeats last year, the threat of ethnic reprisals, like the one in Diabaly and elsewhere, worries many observers.

Posted by: Fred || 01/29/2013 00:00 || Comments || Link || E-Mail|| [336066 views] Top|| File under:
Security woes plague Benghazi
[MAGHAREBIA] In the wake of a wave of

liquidation

s and bombings in Benghazi, officials are voicing renewed concern about the impact of persistent insecurity.

Just last Thursday (January 24th), a number of Western governments advised their citizens to leave Benghazi out of fear for a potential terror attack.

Fathi Baja, a member of the outgoing National Transitional Council, said that the continuous security unrest, series of

liquidation

s, kidnappings and bombings as well as repeated attempts to disrupt the judiciary were just a pretext for delaying many important issues, such as the election of the 60-member committee and the drafting of constitution.

"It's not difficult to choose the 60-member committee, and the drafting of the constitution is also not difficult," Baja told Magharebia. "Frankly, all that is happening is related to who actually rules Libya. There are different forces with conflicting interests that create a tense atmosphere, and these primarily include those who carry arms, and not all those who carry arms are revolutionaries."

In addition, Baja said there were people who benefited from the former regime who now have lost their life of luxury. "There are also power-seekers. All of these groups have contributed to security instability," he said.

While the new government had proposed making Benghazi the country's economic capital, bombings and terror attacks are deterring investment. Attacks on consulates and embassies have led many to close and caused a drop off in foreign business.

After an

liquidation

attempt on the Italian consul, ten Italian investors in aquaculture, sea fishing and boat building cancelled all of their hotel reservations and air tickets to Benghazi, according to Mahmoud al-Maawaj, head of the promotion department at the Investment Promotion and Privatisation Authority in the eastern region.

The businessmen were supposed to visit Benghazi to examine investment projects. However,


Switzerland makes more than cheese...


they put their visit on hold out of fear for the security situation.

For his part, Colonel Hamed al-Hassi said that religious

forces of Evil

in the east opposed the return of the national army and security forces.

"As you can note, there are radical Islamist voices that say that the army shouldn't return, given that the allegiance of the army and police, even if they were far from the regime, was for the ruler due to the repression, starvation and torture that he had practiced against them, and therefore, their loyalty was for the tyrant. That is why the building of the army was rejected or became somewhat difficult," the colonel explained.

Suleiman Zoubi, a General National Congress representative from Benghazi, noted that the interior ministry has presented a proposal for establishing security that is now being implemented.

The strategy requires concerted and intensified efforts from all entities, and from the Libyan people themselves, as this will produce a positive effect soon, according to the congressman.
Posted by: Fred || 01/29/2013 00:00 || Comments || Link || E-Mail|| [336067 views] Top|| File under: Arab Spring
Hollande: 'We Are Winning' War in Mali
[An Nahar] President Francois Hollande


...the Socialist president of La Belle France, and a fine job he's doing of it...


said Monday that Malian troops backed by nearly 3,000 French soldiers were winning the battle to recapture the north of the country from Islamists.

"We are winning this battle," he told

news hound

s as officials said French and Malian troops had seized control of parts of Timbuktu, a bastion of radical Islamists occupying northern Mali since last April.

Hollande added that it was the duty of

La Belle France

, the former colonial power in the impoverished west African state, to create the conditions for "African forces to give Mali lasting stability".

Mali's army, boosted by the recent French military intervention, is battling Islamist

hard boyz

who seized swathes of the desert north following a coup last year.

Defense chiefs from west African regional grouping ECOWAS agreed Saturday to boost their troop pledges for Mali to 5,700. Chad, which is not a member of the bloc, has promised an extra 2,000 soldiers.



La Belle France

said Sunday it had now deployed 2,900 troops and that 2,700 African soldiers were on the ground in Mali and neighboring Niger.

Posted by: Fred || 01/29/2013 00:00 || Comments || Link || E-Mail|| [336076 views] Top|| File under: al-Qaeda in North Africa
Cabinet Approves Draft Law Allowing Morsi to Deploy Army
[An Nahar] Egypt's cabinet on Monday approved a draft law that would allow President Mohammed Morsi to deploy the armed forces on the streets "to participate with the police in preserving security and protecting vital establishments."

The law, which has to be ratified by the Islamist-dominated upper house of parliament, would apply until after the next legislative elections and be invoked whenever the president deems it necessary, state news agency MENA said.

It would also give the defense minister the power to determine the location of the deployment, the troops required as well as define their missions, MENA said.

Later on Monday, Egypt's senate ratified the law that would grant the armed forces powers of arrest, the official MENA news agency reported.

According to the text the armed forces will "support the police in maintaining order and protecting vital installations until the end of parliamentary elections and whenever the National Defense Council (headed by President Mohammed Morsi) requests it."

The army will also "be given powers of arrest according to the law", it said.

The draft comes a day after Morsi declared a month-long state of emergency in the provinces of Port Said, Suez and Ismailiya after they were hit by deadly riots.

In a televised address he also slapped the three provinces with night-time curfews, while calling the opposition -- which accuses him of betraying the revolution that brought him to power -- to a national dialogue at the presidential palace.

Posted by: Fred || 01/29/2013 00:00 || Comments || Link || E-Mail|| [336066 views] Top|| File under:
Egypt Opposition Snubs Morsi Dialogue as Turmoil Escalates
[An Nahar] Egypt's main opposition bloc on Monday rejected an invitation by President Mohamed Morsi for talks on the violence and political turmoil sweeping the country and instead called for fresh mass demonstrations.

With another person killed in a fifth straight day of clashes in Cairo and the unrest showing no signs of abating, the Islamist-dominated senate ratified a law that would grant the armed forces powers of arrest.

Morsi late on Sunday announced a crackdown on the violence which has swept Egypt since Friday in which nearly 50 people have died, declaring a month-long state of emergency in the provinces of Port Said, Suez and Ismailiya, where rioters have attacked and torched police stations.

In a televised address he also slapped the three provinces with night-time curfews, while calling the opposition -- which accuses him of betraying the revolution that brought him to power -- to a national dialogue.

The National Salvation Front, which groups several mainly liberal and leftist movements, swiftly rejected the talks and called instead for countrywide protests on Friday.

"We will not participate in dialogue that is empty of content," leading dissident Mohamed ElBaradei told reporters after a meeting of the NSF.

The coalition said Morsi needed to agree to a list of demands it laid out last week, including the formation of a national salvation government and the amendment of the Islamist-drafted constitution, before it agrees to any talks.

"We will not join a dialogue with no agenda just to project an image of talks," ElBaradei said.

Posted by: Fred || 01/29/2013 00:00 || Comments || Link || E-Mail|| [336066 views] Top|| File under: Arab Spring
Africa Subsaharan
Stores looted in Timbuktu - report
Hundreds of Malians looted stores in Timbuktu on Tuesday, saying the shops belonged to "Arabs" and "terrorists" linked to the radical Islamists who occupied the desert town for 10 months.

The angry crowd plundered stores they told AFP belonged to Arabs, Mauritanians and Algerians who they say supported the al-Qaeda-linked Islamists who retreated from the fabled town ahead of its recapture by French-led troops on Monday.

An AFP journalist witnessed the looters finding arms and military communications equipment in some of the shops.

However most of the residents of the impoverished town on the edge of the Sahara desert, hit by food and water shortages, seized whatever they could get their hands on: televisions, satellites, food and furniture.

Some fought amongst each other for items while others smashed in shop doors, emptying them within minutes.

In the suburb of Abaradjou, a man living in a former bank converted by the Islamists into a "committee of promotion of virtue and prevention of vice", was dragged out by a hysterical crowd who then pillaged the building, taking even office chairs.

The bearded middle-aged man was arrested by Malian troops who were in the town after French soldiers who lead the offensive withdrew into the suburbs.

"He is an Islamist", one solder said, as troops turned their weapons toward the crowd to prevent them from lynching the man. The mob yelled: "He is not from here, he is a terrorist!"
Posted by: tipper || 01/29/2013 09:32 || Comments || Link || E-Mail|| [336064 views] Top|| File under:
Bangladesh
PM spurs law enforcers on Jamaat-Shibir violence
[Bangla Daily Star] Prime Minister Sheikh Hasina

...Bangla dynastic politician and current Prime Minister of Bangladesh. She has been the President of the Bangla Awami League since 1981. She is the eldest of five children of Sheikh Mujibur Rahman, the founding father of Bangladesh. Her party defeated the BNP-led Four-Party Alliance in the 2008 parliamentary elections. She has once before held the office, from 1996 to 2001, when she was defeated in a landslide...
yesterday directed the law enforcement agencies to take stern action against the Jamaat-Shibir men for creating violence across the country.

She asked all the agencies including the intelligence to remain alert as the anti-liberation forces would become more violent in the coming months when the verdicts in war crimes cases against top Jamaat leaders will be pronounced.

The prime minister was talking to top police officials after the weekly cabinet meeting.

One of the senior ministers told The Daily Star that the Jamaat-e-Islami
...The Islamic Society, founded in 1941 in Lahore by Maulana Sayyid Abul Ala Maududi, aka The Great Apostosizer. The Jamaat opposed the independence of Bangladesh but has operated an independent branch there since 1975. It maintains close ties with international Mohammedan groups such as the Moslem Brotherhood. the Taliban, and al-Qaeda. The Jamaat's objectives are the establishment of a pure Islamic state, governed by Sharia law. It is distinguished by its xenophobia, and its opposition to Westernization, capitalism, socialism, secularism, and liberalist social mores...
and its student front Islami Chhatra Shibir


... the student wing of the Jamaat-e-Islami Bangladesh...


have decided to resort to "combat operation" and would carry out "armed attack" soon to destabilise law and order.

Yesterday, hundreds of Jamaat-Shibir activists went on the rampage in four districts including the capital demanding release of Jamaat leaders now facing charges of crimes against humanity at the international crimes tribunals.

Meanwhile,


...back at the Council of Boskone, Helmuth had turned a paler shade of blue. Star-A-Star had struck again...


the government high command expressed surprise and resentment over the poor security measures in and around Bangladesh Secretariat as the Shibir men went berserk in the area when the prime minister was in the cabinet meeting.

Expressing disappointment over the role of law enforcement agencies, another senior minister said proper security measures were not in place around the secretariat. He thought the security should have been better.

Posted by: Fred || 01/29/2013 00:00 || Comments || Link || E-Mail|| [336065 views] Top|| File under: Jamaat-e-Islami
Caribbean-Latin America
Mexican government reduces violence by not reporting it
For a map, click here

By Chris Covert
Rantburg.com

Unreported until last Saturday is the unwritten agreement between the newly elected Mexican federal government and the state that part of President Enrique Pena Nieto's new security strategy will be to reduce the number of reports on violent incidents, according to Mexican press accounts.

According to a news account posted on the website of Diario de Colima news daily last Saturday, agreements have been made between the federal government and some state attorneys general that violent incidents will only be reported when "necessary".

Colima governor Mario Anguiano Moreno told the press that studies conducted by the federal government showed that reporting on violence in Mexico's drug war had a "prejudicial effect" on the impact of such events.


According to the translation, Governor Anguiano Moreno said: "I was shown studies showing that at the federal level, to the extent that we as a government are putting the issue of security, we report every time you stop a criminal, rather than contributing to the achievement tranquility we're on the contrary encouraging unrest."

Governor Anguiano Moreno goes on: "There was an agreement (between the Federation and the states) that there will only be reporting of detainees when strictly necessary," he added.

It is unclear how the agreements are affected by federal transparency laws.

To abide by the new federal guidelines Colima Governor Anguiano Moreno will suspend weekly meetings of the Gabinete de Seguridad del Estado, and will report on detentions "only when necessary".

The governor added that while security is important and reports of detentions and deaths will still be reported, the information may not be as readily available.

Five days ago in a Washington Post opinion piece, director of Human Rights Watch's Americas division, José Miguel Vivanco, amidst the hysterical language of the human right industry revealed that part of President Pena's security strategy included changing the subject to the economy and away from security matters.

President Pena's government functions under transparency rules passed in the previous 12 years under Partido Accion National (PAN) governments, and new rules imposed since the start of his administration.

When the proposed reorganization of the cabinet level Secretaria de Seguridad Publica, moving the agency under the Secretaria de Gobierno (SEGOB), or interior ministry as a sub agency was put into effect, national legislators put SEGOB on a short leash requiring monthly reports on its activities.

Its first report, however, was a summary detailing detentions and drugs and contraband seized during the previous month, including summaries by the Mexican Army and Navy. Its second report is likely to look like the first and so on.

And while the federal government is under those transparency rules, it does rely on states for data, so President Pena's security strategy may be aimed at getting around those rules by ordering state attorneys general to slow walk or obscure information on crimes, or in the case of states which do not have as constrictive transparency laws, not releasing any information at all.

What the new focus on information could do is to create a situation where states that do have transparency laws will be reporting crime and appear to have a crime problem, while those that do not will appear to have less crime.

It is worth noting that this writer has noticed that reported detentions and shootings have declined since the start of President Pena's administration.

Chris Covert writes Mexican Drug War news and national political news for Rantburg.com
Posted by: badanov || 01/29/2013 00:00 || Comments || Link || E-Mail|| [336065 views] Top|| File under:
Caucasus/Russia/Central Asia
Putin Replaces Leader of Volatile Caucasus Region
[An Nahar] Russia on Monday replaced the leader of Dagestan, a volatile region in the Northern Caucasus where federal forces are struggling to contain a growing Islamist insurgency fueled by corruption and poverty.

President Vladimir Putin relieved Dagestani leader Magomedsalam Magomedov of his post and appointed ruling party lawmaker Ramazan Abdulatipov acting head of the region on the shores of the Caspian Sea, the Kremlin said in a statement.

The Kremlin said Magomedov, 48, had left the post of "his own volition", but experts say he was forced out of the job he had held since 2010.

Observers say Magomedov, the son of former Dagestani chief Magomedali Magomedov, had been seen as a weak leader who was unable to bring about order in the region.

Grigory Shvedov, editor of the Kavkaz Uzel (Caucasian Knot) online news site, said violence and corruption went unchecked during Magomedov's reign.

"The amount of bribes has dramatically increased over the past years," Shvedov told AFP.

That sentiment was echoed by Gadzhimurad Omarov, head of the regional branch for leftist political party A Just Russia, who said resentment against Magomedov ran deep in the region of nearly three million.

Posted by: Fred || 01/29/2013 00:00 || Comments || Link || E-Mail|| [336066 views] Top|| File under:
Europe
Islam takes another step to German recognition
Bremen is the third German state to recognize Islamic organizations as official religious bodies. Holidays, funerals and pastoral care will be regulated by state contracts. Other states will likely follow suit.

For Erol Pürlü, spokesman for the German Muslim coordination council, the signing of the contract with the city-state of Bremen marked a "day of joy". Three Muslim associations were officially recognized as religious bodies. "That sends a clear signal that Islam belongs to Germany," said Pürlü.

Bremen is the third German state to confer this status on Islamic organizations. Hamburg made a similar agreement last November, while Hesse officially recognized two Islamic organizations and allowed them to offer their own religious classes in schools in December.

The relationship between German states and Muslim associations had been stalled for decades until the breakthrough came in 2010. Large organizations like the Turkish-Islamic Union for Religious Affairs (DITIB) and the Association of Islamic Cultural Centers (VIKZ) had been campaigning to be recognized as religious bodies for a long time.
Posted by: tipper || 01/29/2013 11:46 || Comments || Link || E-Mail|| [336075 views] Top|| File under:
Fifth Column
Pakistani Fertilizer Firm To Expand In US, Balks On Controlling Bomb Materials
[Washington Times] The Pak corporation that has refused the Pentagon's urgent appeals to control the flow of

kaboom

s to bomb-makers who kill U.S. troops is expanding its fertilizer manufacturing into the United States.

And it is being done with the help of U.S. taxpayers through the municipal bond market.

The Indiana Finance Authority has approved $1.27 billion in tax-exempt bonds for Midwest Fertilizer Corp. to build a nitrogenous fertilizer manufacturing plant in Posey County. Midwest is a new startup company of the Fatima Group, a conglomerate headquartered in Lahore, Pakistain.

Fatima's fertilizer components are used by

bully boyz

in Pakistain and Afghanistan to build homemade bombs -- the No. 1 killer of American service members in Afghanistan.

Fatima's corporate leaders know this is happening, based on communications with

B.O. regime

officials and military leaders, but they have refused pleas to control the flow, according to an Army general.
Posted by: trailing wife || 01/29/2013 00:00 || Comments || Link || E-Mail|| [336064 views] Top|| File under:
India-Pakistan
Undeclared martial law in KP, says Fazl
[Dawn] Jamaat Ulema-e-Islam


...Assembly of Islamic Clergy, or JUI, is a Pak Deobandi (Hanafi) political party. There are two main branches, one led by Maulana Fazlur Rahman, and one led by Maulana Samiul Haq. Fazl is active in Pak politix and Sami spends more time running his madrassah. Both branches sponsor branches of the Taliban, though with plausible deniability...


chief
Maulana Fazlur Rehman
Deobandi holy man, known as Mullah Diesel during the war against the Soviets, his sympathies for the Taliban have never been tempered by honesty ...
came down hard on Awami National Party here on Sunday for what he called its flawed policies and said that the ruling coalition failed to deliver during the last five years in the province.

"There is an undeclared martial law in Khyber-Pakhtunkhwa


... formerly NWFP, still Terrorism Central...


and the so-called champions of Pakhtun rights have surrendered everything to America," he said while addressing his party workers.

A large number of workers of other political parties on this occasion joined JUI-F. According to the organisers, around 10,000 people joined JUI-F.

Mr Rehman said that incumbent leadership did not have the ability to take pressure and steer the nation out of the crises although the country had immense talent and potential. He said that Pakistain could play pivotal role to restore permanent peace in Afghanistan. "Pakistain has the ability to play due role in restoration of peace in Afghanistan, but our leadership does not have the capability and skill to take bold decisions," he said.

The JUI-F chief said that the nation had been divided along linguistic, provincial and sectarian lines and state institutions including bureaucracy and establishment failed to achieve main objectives of the creation of Pakistain. "The nation has been divided along Shia, Sunni, Sindhi, Baloch and Punjabi and the state's writ has eroded," he added.

Mr Rehman said that Pakistain was under pressure because of borrowing foreign loans therefore the ruling class could not absorb pressure. He said that Mutahidda Majlis-e-Amal government had maintained the writ of the state and no area was declared as conflict or war zone.

He held ANP responsible for the prevailing situation and said that the provincial government had surrendered all its powers to the military. He said ANP announced to convene All Parties Conference to hold peace talks with Taliban when general elections were round the corner.

"JUI has refused to attend the APC because we do not want to take blame for the wrong doings of others," Mr Rehman said, adding that his party had already begun homework for starting

grinding of the peace processor

in Fata. For this purpose, he said, his party had formed grand jirga in which all tribes including minorities had been given representation.

"The jirga has been given complete authority to negotiate with all stakeholders for establishing lasting peace in the tribal areas," he said, adding that JUI-F did not want to impose any decision.

The JUI-F chief said that there was no reason to delay general polls in the country. He hoped that his party would sweep the next elections. He said that people were fed up with the status quo and wanted change that's why they were looking towards JUI-F.

Posted by: Fred || 01/29/2013 00:00 || Comments || Link || E-Mail|| [336068 views] Top|| File under: Jamaat-e-Ulema Islami
Malik hints seeking spy agencies' help over Karachi unrest
[Dawn] Federal Interior Minister Rehman Malik


Pak politician, Interior Minister under the Gilani government. Malik is a former Federal Investigation Agency (FIA) intelligence officer who rose to head the FIA during Benazir Bhutto's second tenure. Malik was tossed from his FIA job in 1998 after documenting the breath-taking corruption of the Sharif family. By unhappy coincidence Nawaz Sharif became PM at just that moment and Malik moved to London one step ahead of the button men. He had to give up the interior ministry job because he held dual Brit citizenship.


on Monday said that intelligence agencies might be contacted to help ease law and order situation in Bloody Karachi


...formerly the capital of Pakistain, now merely its most important port and financial center. It is among the largest cities in the world, with a population of 18 million, most of whom hate each other and many of whom are armed and dangerous...


, DawnNews reported.

Speaking to media representatives, he said that he would write a letter to spy agencies seeking their help to restore peace in the violence-ridden metropolis.

The minister said that all state institutions were working to curb lawlessness in the country, adding that improving law and order situation requires collective efforts.

Malik said the agencies would take actions along with providing sensitive intelligence.

Meanwhile,


...back at the desert island, Bert was realizing to his horror that he'd had only one bottle for one message, and he'd forgotten to include a return address...


in ongoing wave of violence, at least 13 more people

bit the dust

in different incidents of hostility in the financial hub of the country on Monday.

Posted by: Fred || 01/29/2013 00:00 || Comments || Link || E-Mail|| [336064 views] Top|| File under: Govt of Pakistan
Will not accept Asma Jahangir as caretaker PM: Imran
[Dawn] Pakistain Tehrik-e-Insaf
...a political party in Pakistan. PTI was founded by former Pakistani cricket captain and philanthropist Imran Khan. The party's slogan is Justice, Humanity and Self Esteem, each of which is open to widely divergent interpretations....
(PTI) chairman Imran Khan

... aka Taliban Khan, who is the lightweight's lightweight...
on Monday said that his party will not accept the appointment of prominent social activist and former Supreme Court Bar Council chairman Asma Jahangir as caretaker prime minister.

Speaking at a

presser

in Lahore on Monday, Khan alleged that the Pakistain People's Party (PPP) and the Pakistain

Mohammedan

League -- Nawaz (PML-N) have entered into a deal among themselves.

Rejecting any chance of participating in the PML-N's protest march in Islamabad, the PTI chief said that there was no chance that the two parties could enter into a pact with one another.

Khan said that, instead of protesting with the PML-N, his party would hold a separate protest demonstration.

Moreover, the PTI chief rubbished talks of carving a new province out of south Punjab, rejecting it as mere a "election stunt".

Khan again called for
President Asif Ali Ten Percent Zardari


... husband of the late Benazir Bhutto, who has been singularly lacking in curiosity about who done her in ...


's resignation, reiterating his stance that polls could not be 'free and fair' with Zardari as president.

Khan said that the PTI would accept the chairman Senate as acting president in case of President Zardari's resignation.

Khan further reassured that the PTI would not boycott the general elections, and vowed that his party would achieve success in the upcoming polls.

Posted by: Fred || 01/29/2013 00:00 || Comments || Link || E-Mail|| [336067 views] Top|| File under: Govt of Pakistan
Pakistan seeks sustainable peace, security in Afghanistan: General Kayani
[Dawn] During a meeting with Afghan Defence Minister General Bismillah Khan Mohammadi on Monday, army chief General Ashfaq Pervez Kayani


... four star general, current Chief of Army Staff of the Mighty Pak Army. Kayani is the former Director General of ISI...


said Pakistain sought sustainable peace and security in Afghanistan, DawnNews reported.

On the occasion, the Afghan defence minister said it was important to increase defence cooperation between Afghanistan and Pakistain.

The meeting that took place at the GHQ in Rawalpindi discussed the situation at the Pak-Afghan border along with other defence cooperation between the two countries.

The Afghan defence minister said Afghanistan would continue to seek guidance from Pakistain in its defence-related matters.

Posted by: Fred || 01/29/2013 00:00 || Comments || Link || E-Mail|| [336065 views] Top|| File under: Govt of Pakistan
Israel-Palestine-Jordan
Meshaal: World 'Must Respect' Palestinian Reconciliation
[An Nahar] Exiled

Hamas, always the voice of sweet reason,

chief Khaled Meshaal said on Monday the world "must respect" Paleostinian reconciliation talks, after meeting King Abdullah II in Jordan, a palace statement said.


Not too sure why "the world must respect" a Paleoreconciliation. Did they ask for "the world's" respect when they divorced?




I think he meant, "the world must respect Paleostinians", which also isn't going to happen...


"I am optimistic about the Paleostinian reconciliation. The international community must respect Paleostinian need to end division," Meshaal was quoted as saying after meeting the king in Amman.

"We have made excellent steps in the reconciliation talks in Egypt," he said of long-running talks between Hamas and the rival Fatah faction of Paleostinian president the ineffectual Mahmoud Abbas.


... a graduate of the prestigious unaccredited Patrice Lumumba University in Moscow with a doctorate in Holocaust Denial...


Earlier this month, Meshaal and Abbas agreed in Cairo to expedite a stalled reconciliation deal between their groups.

Meshaal and Abbas focused on implementing the Egypt-brokered April 2011 unity agreement aimed at ending years of infighting that was signed in May that year, but whose main provisions have yet to be put into practice.

Posted by: Fred || 01/29/2013 00:00 || Comments || Link || E-Mail|| [336075 views] Top|| File under: Hamas
Loyalists Sweep to Power in Jordan Poll Results
[An Nahar] The final results on Monday for Jordan's general election held last week saw tribal leaders, pro-regime loyalists and independent businessmen sweep to power after a boycott by the

Moslem Brüderbund

.

"The Independent Election Commission board has approved the parliamentary election's preliminary results, officially endorsing them as the final results," the IEC said.

"Twenty sub-committees have examined and double-checked the results, completing their work on Sunday night."

In the face of opposition charges of vote-buying, IEC head Abdul Ilah Khatib acknowledged the election held last Wednesday was "not completely free of some violations and problems."

"Elections cannot be perfect and we hope to learn from this experience and improve on it," Khatib told a news conference. "But generally Jordanians have accepted the voting measures and exercised their right."

King Abdullah has vowed to pursue democratic reforms after the vote and to reach out to groups like the Brotherhood.

"I think the easiest part... is behind us. Today the challenge in creating this parliament is trying to create parties with political party platforms," he said on Friday at the World Economic Forum in Davos.

Scoffing at the official turnout figure and alleging vote buying, Islamists have said the king's plans for a parliamentary government fall far short of true democratic change and insist he should have no say in naming a premier.

Posted by: Fred || 01/29/2013 00:00 || Comments || Link || E-Mail|| [336066 views] Top|| File under: Arab Spring
Syria-Lebanon-Iran
Defected translator sheds new light on Iran's global reach
Iran has attempted to increase its military presence in the Horn of Africa and tried to initiate an "Islamic arms industry" as part of its bid to challenge Western hegemony, a defecting government translator told The Times of Israel in an interview.

Ahmad Hashemi, who worked as an English and Turkish translator at Iran's foreign ministry until his defection in June 2012, wrote in a Times of Israel blog post that Iran continues to insist on developing nuclear weapons capabilities, using deceptive tactics to mislead the world regarding the true nature of its nuclear program.

But over the past five years Hashemi also attended numerous meetings pertaining to Iran's international military involvement, the details of which he shared with The Times of Israel on Monday in a phone interview from Turkey, where he fled as a political asylum seeker. The details he divulged could not be independently corroborated, but they did correspond with recent reports regarding Iran's oversees activities.
Posted by: tipper || 01/29/2013 09:18 || Comments || Link || E-Mail|| [336075 views] Top|| File under:
More On Fordo From The Ex-CIA Dòuble Agent
[Jpost] Ex-CIA man: Iran blast largest sabotage in decades

Former Revolutionary Guard tells 'Post' that such a blow to Fordow nuclear facility would harm Iran drastically.

Although it has not yet been verified, a report by Iranian dissident-turned CIA operative Reza Kahlili, which said a massive blast rocked Iran's key Fordow nuclear installation last week, continued to spread on Monday.

Iran's Atomic Energy Organization dismissed the claim as "Western propaganda," while The Sunday Times cited Israeli intelligence figures as confirming the claim.

Speaking to The Jerusalem Post on Monday, Kahlili expressed confidence that the alleged blast will receive "further coverage in the US," and that "more information" will become available to verify the incident.

Although it has not yet been verified, a report by Iranian dissident-turned CIA operative Reza Kahlili, which said a massive blast rocked Iran's key Fordow nuclear installation last week, continued to spread on Monday.

Iran's Atomic Energy Organization dismissed the claim as "Western propaganda," while The Sunday Times cited Israeli intelligence figures as confirming the claim.

Speaking to The Jerusalem Post on Monday, Kahlili expressed confidence that the alleged blast will receive "further coverage in the US," and that "more information" will become available to verify the incident.


"It's the largest case of sabotage in decades," Kahlili said. "This is the center of the Iranian nuclear program. It is essential for the regime, its activities and its nuclear program. If such a blow was given to Fordow, it definitely harms [Iran] drastically.

They were reaching for 20 percent uranium enrichment and were increasing output," he added.

Situated near the holy Shi'ite city of Qom, the existence of the Fordow enrichment plant, dug deep into a mountain, was kept secret by Iran until it was discovered by Western intelligence in 2009 -- and the question of how long it had been in operation remains unanswered.

Kahlili, a pseudonym used to protect him from the Iranian regime, published A Time To Betray in 2010, in which he described a journey which took him from the Islamic Revolutionary Guards Corps (IRGC) to being a CIA agent in the 1980s.

He now resides in

Caliphornia, an impregnable bastion of the Democratic Party,

, and says he is in touch with a number of insiders in the Iranian intelligence and security communities, as well as the office of Iran's supreme leader.

Asked why satellite imagery was not being released of rescue efforts at Fordow, Kahlili said only state intelligence agencies have access to live satellite feeds.

"Why don't they put it out? My only assumption is that no one wants to take credit because of what the consequences could be by the regime," he told the Post. "This is a very sensitive time. I'm sure that soon, very soon, more information will leak out. Chatter will get loud enough to provide further information."

Kahlili went on to say that within the Islamic Theocratic Republic the "first suspicion is Israel."

"I have verified information that there was a meeting [called by Iran's Supreme Leader Ayatollah Ali] Khamenei. A decision was made to act in

Leb

. A request was made to [Hezbollah chief Hassan] Nasrallah to vacate southern Lebanese villages.

Islamic Theocratic Republic guards are on their way there. A decision has been made to prepare for missile launch from a certain area in

Leb

against Israel," he said.

Kahlili said one of the sources who initially leaked information of the blast came from within the security forces guarding Fordow, adding that precise information of the attack was not being released in order to protect the source.

"The source has been collaborating for a long time," he said.

A second source came from the Iranian Intelligence Ministry, he said, adding that it was very difficult to safely get information out of Iran.

Iranian authorities have not yet made any progress in their attempt to enter Fordow, Kahlili asserted, adding, "I fear there is radiation involved."

Iran's Defense Ministry dispatched drilling vehicles, "the same they used to carve tunnels and create underground facilities, to see if they can make any headway in opening emergency exits, because they collapsed.

Among those stuck in the facility are dozens of foreign nationals. These are contracted scientists," he said.


Kahlili said a second mysterious blast occurred in Tehran last week, at an IRGC base called "21 Hamza."

"There are injuries, and there have been arrests of IRGC members who are being questioned. The Intelligence Ministry suspects sabotage," he added.

Meanwhile,


...back at the buffalo wallow, Tex and his new-found Indian friend were preparing a little surprise for the bandidos...


the White House on Monday threw cold water on reports of an

kaboom

at Fordow.

"We don't believe those are credible reports," White House

front man

Jay Carney said in response to questions on the subject from

news hound

s. "We have no information that would confirm them."

Carney also expressed frustration that Iran has not agreed to a new round of talks with the P5+1 world powers in Istanbul at the end of January, despite the world power's having "shown flexibility" in the time and place of its offer.

"Iran, not for the first time, has been continuing putting forward new conditions as a delaying tactic, and negotiations about negotiations is a familiar tactic that only results in further isolation and more pressure on Iran, so it will not achieve anything," Carney declared.

He added, however, that contact on talks is continuing and new dates in February have been offered to the
Posted by: trailing wife || 01/29/2013 08:16 || Comments || Link || E-Mail|| [336073 views] Top|| File under: Govt of Iran
U.N. Will Cut Syria Food Rations without More Cash
[An Nahar] The United Nations


...the Oyster Bay money pit...


will be forced to cut already reduced food rations to hundreds of thousands of Syrians unless a huge cash injection is found, a top humanitarian official warned Monday.

U.N. agencies have already cut the nutritional value of rations by a half over the past two months because of money shortages, U.N. humanitarian operations director John Ging said ahead of a donors conference in Kuwait on Wednesday.

"We are putting it squarely to the donors, more cuts are likely," Ging told

news hound

s.

About four million Syrian rely on international assistance to cope with fallout from the 22-month old conflict in which the U.N. estimates more than 60,000 people have died. Many of them get daily food rations.

U.N. leader
the ephemeral Ban Ki-moon


... of whom it can be said to his credit that he is not Kofi Annan...


will seek more than $1.5 billion in new cash pledges at a donors conference in Kuwait on Wednesday. About $500 million is needed for operations in Syria and the rest for more than 650,000 refugees in countries around Syria.

Ging said that Syrians are now "desperate."

"We have already cut the calorie per kilo intake of rations by 50 percent over the past two months," he said.

Posted by: Fred || 01/29/2013 00:00 || Comments || Link || E-Mail|| [336068 views] Top|| File under: Govt of Syria
Report: Assad Says Syria Army Has Upper Hand
[An Nahar] Syrian
Hereditary President-for-Life Bashir Pencilneck al-Assad


The Scourge of Hama...


said his troops have gained the upper hand against rebels in the 22-month conflict and could win in "two weeks" should Turkey stop its support for

bad turban

s, a Lebanese newspaper reported Monday.

"The army has a very large lead on the ground and has achieved significant gains," Assad told "visitors" at his palace in Damascus


...The place where Pencilneck hangs his brass hat...


, al-Akhbar, a pro-regime Lebanese daily reported without identifying who the visitors were.

Assad emphasized that the military had prevented the opposition from taking full control of any of the country's 14 provinces.

The rebels' "playground is limited to some border areas with Turkey, Jordan and

Leb

, and some pockets in the countryside of the capital, which are being dealt with," he said.

"The situation in the capital has improved and strategic areas, especially the airport road, are secure despite

bad turban

attempts.

"If the Turkish border was closed to tackle the smuggling of arms and

bad turban

s, this matter would be resolved in only two weeks," Assad said.

Since the Syrian uprising erupted in March 2011 and later turned into a civil war, the regime has accused Ankara of funding and providing a safe haven to rebel fighters.

Assad said that "

gang

s financed from abroad have been dealt severe blows of late."

"The United States has included the Al-Nusra Front on its list of terrorist organizations, and this move will be followed by the full liquidation of this Al-Qaeda branch."

Assad said Russia -- which still holds military contracts with Syria and opposes foreign intervention in the conflict that the U.N. says has killed more than 60,000 people -- will not withdraw support.

Moscow "defends itself, not the Syrian regime," he said of his key ally, the newspaper reported.

Russian Prime Minister Dmitri Medvedev acknowledged on Sunday that Assad's chances of political survival were shrinking by the day and said the Syrian leader had made a "grave, perhaps fatal error" in refusing to negotiate with opposition early on.

Assad told the visitors that during talks with U.N. peace envoy to Syria Lakhdar Brahimi in December, the diplomat had asked him about the possibility of stepping down before the end of his term in 2014 as part of a transitional agreement.

"The president cut off the discussion and made it clear that the only way to end the conflict was by resolving the situation on the ground, which is improving by the day in favor of the regime," the visitors said, according to al-Akhbar.

Posted by: Fred || 01/29/2013 00:00 || Comments || Link || E-Mail|| [336067 views] Top|| File under: Govt of Syria
Iran Denies Blast at Key Nuclear Site
[An Nahar] Iran has strongly denied
No, no! Certainly not!
reports of an

kaboom

at its Fordo underground atomic site as "Western propaganda" ahead of stalled nuclear talks with major powers, media reported on Monday.

"No

kaboom

has occurred in the Fordo facility," the deputy head of Iran's Atomic Energy Organization, Shamseddin Bar Boroudi, was quoted as saying.

A top

politician

in charge of Iran's national security commission, Aladin Borujerdi, said: "The false news of an

kaboom

at the Fordo site is Western propaganda ahead of nuclear negotiations to influence its process and outcome."

The denials came after Western and Israeli media reports citing an American website, www.wnd.com, said an

kaboom

at the Fordo facility on January 21 had caused major damage and trapped workers.

There has been no comment from the U.N.'s nuclear watchdog agency that monitors activities in Iran, which the West suspects of trying to develop the bomb.

Iran has on several times accused Israel and the United States of taking action to sabotage its nuclear program, through

liquidation

s of its scientists and unleashing computer malware against its facilities.

The sensitive nuclear Fordo site is dug deep into a mountain near the holy city of Qom, some 150 kilometers (90 miles) south of Tehran, to protect it against air strikes.

But the site, Iran says, has been targeted by sabotage.

Iran's nuclear chief, Fereydoon Abbasi Davani, said in September that "explosives" were used to cut the power supply to Fordo, without naming those responsible.

The site, whose existence was revealed by major powers in 2009, began in late 2011 to enrich uranium to purities of 20 percent, a process that lies at the heart of the international community's concerns.

Posted by: Fred || 01/29/2013 00:00 || Comments || Link || E-Mail|| [336066 views] Top|| File under: Govt of Iran
Tourism Ministry to Establish Company to Manage its Hotels and Tourist Facilities
[SANA] Tourism Minister Hala al-Nasser said that her Ministry intends to establish a national company for managing its hotels and tourist facilities which had been managed by foreign companies before, and that it needs an investor capable of covering the financial expense.


Syrian tourist facilities? Oh, Mom! Take me there!

You mean I really could have the once-in-a-lifetime opportunity to invest in your tourism industry, with you managing it all? Wow!! I gotta call my broker right now.

During a meeting with representatives of vocational and trade unions, al-Nasser said that it received several offers from investors but it hopes that its partner in the aforementioned endeavor could be one of the unions.

She stressed the need for cooperation between the Ministry and unions and employing national expertise and skills to alleviate the effects of the crisis on the tourism sector in Syria and use local investment to provide services that suit the current circumstances.

Al-Nasser also called for establishing new tourist projects on strong bases and revising existing contracts with foreign companies.
Posted by: Fred || 01/29/2013 00:00 || Comments || Link || E-Mail|| [336066 views] Top|| File under: Govt of Syria
Judicial Committee Calls for Expediting Investigations into Complaints of People Affected by Current Events
[SANA] The Special Judicial Investigation Committee called upon its subcommittees and all relevant sides to expedite investigations into the complaints of citizens affected by the current events and refer them to the proper courts as fast as possible.

Chairman of the Committee, Judge Ahmad Zaher al-Bakri, told SANA on Monday that the Committee called for speeding up investigations and procedures relevant to those complaints, including taking in the statements of the citizens with complaints and taking any possible legal step to reach facts and ensure that rightful claims are addressed within the framework of laws and regulations.

In turn, Secretary of the Committee Mohammad Khalaf said that they will spare no effort to uncover all possible facts pertaining to the current events and find direct and quick executive mechanisms to meet citizens' needs, adding that the Committee is still taking complaints from citizens directly at its headquarters in Dummar in the former headquarters of the Foreign and Expatriates Ministry.

Posted by: Fred || 01/29/2013 00:00 || Comments || Link || E-Mail|| [336066 views] Top|| File under: Govt of Syria
Leaked Documents Show Qatar Suggested Smuggling Chemical Weapons from Libya to Syria
[SANA] Russia Today website published leaked documents which show that Qatar suggested smuggling chemical weapons from Libya to Homs in Syria and using them to frame the Syrian Army, in addition to alluding to western preparations for military invasion of Iran.

The documents that were hacked from the website of the British company Britam Defence, a company which specializes in protecting facilities in hotspots, training security forces, and providing consultations, also said that Qatar suggested employing Ukrainian mercenaries to be filmed and pretend to be Russians who were captured by the so-called Free Army to embarrass Russia.

This information was included in a message dated December 24th, 2012, which is the date when certain media outlets claimed that Syria used chemical weapons in Homs, showing correlation between the document and the plans that were set up.

The documents also alluded to the possibility of the appearance of Russian-speaking individuals who claim to be Russian military experts who will attempt to entangle Damascus


...The place where Pencilneck hangs his brass hat...


and Moscow in problems, and the possibility of publishing videos depicting alleged Russian military personnel fighting alongside the Syrian Army who were captured by the Free Army, when in fact they're mercenaries of Slavic descent.

Posted by: Fred || 01/29/2013 00:00 || Comments || Link || E-Mail|| [336064 views] Top|| File under: Govt of Sudan
Foreign Ministry: Syrian State in a Flurry of Work to Implement Political Program
[SANA] Foreign and Expatriates Ministry said that the Syrian state is in a flurry of work to implement the political program for solving the crisis in Syria announced by
Hereditary President-for-Life Bashir Pencilneck al-Assad


Lord of the Baath...


, adding that it expects the international community and the UN to help in understanding this program and the efforts exerted by the government to implement it without prejudgments.

The ministry's remarks came in two identical letters addressed to the head of the UN Security Council and the UN Secretary General on the steps undertaken by the Syrian government to implement the political program announced by President Bashir al-Assad in a speech on January 6th which is based on the UN Charter, the international law, the relevant UN resolutions and Geneva statement, provides a basis for solution and reflects the basic elements that any solution to the crisis must be built on.

The Ministry went on to say that President al-Assad has tasked the Syrian government with laying down the executive mechanisms of the political program, as a ministerial work team headed by Premier comprising 8 ministers was set up , adding that the Premier has delegated specialized governmental bodies to hold intensive meetings to speed up the implementation of plans to tackle the aftermath of events, mainly those caused by terrorist vandalism acts, rehabilitating terrorism-hit infrastructure and compensating the affected by events.

''As the political program underlined the importance of ending violence as a priority to hold national dialogue, achieve reconciliation and rebuilding,'' the letters said, '' it stressed the significance that regional and international countries stop arming and funding armed

gun-hung tough guys

groups and that the

gang

s commit to an immediate halt of violence, as the army and armed forces commit to ending military operations.''
Posted by: Fred || 01/29/2013 00:00 || Comments || Link || E-Mail|| [336065 views] Top|| File under: Govt of Syria
Who's in the News
50
[untagged]
7
Govt of Pakistan
7
Arab Spring
6
Govt of Syria
5
al-Qaeda in North Africa
3
TTP
2
Govt of Iran
2
Jamaat-e-Islami
1
Govt of Sudan
1
Hamas
1
Jamaat-e-Ulema Islami
1
Jamaat-ul-Mujahideen Bangladesh
1
Sipah-e-Sahaba Pakistan
1
Boko Haram
1
Ansar Dine
1
Fatah al-Islam
1
al-Qaeda in Arabia
Bookmark
E-Mail Me
The Classics
The O Club
Rantburg Store
The Bloids
The Never-ending Story
Thugburg
Gulf War I
The Way We Were
Bio
Merry-Go-Blog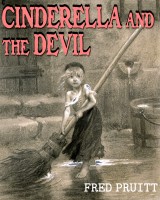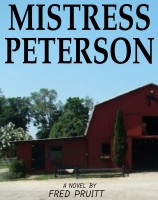 On Sale now!


A multi-volume chronology and reference guide set detailing three years of the Mexican Drug War between 2010 and 2012.

Rantburg.com and borderlandbeat.com correspondent and author Chris Covert presents his first non-fiction work detailing the drug and gang related violence in Mexico.

Chris gives us Mexican press dispatches of drug and gang war violence over three years, presented in a multi volume set intended to chronicle the death, violence and mayhem which has dominated Mexico for six years.
Click here for more information


Meet the Mods
In no particular order...


Steve White
Seafarious
tu3031
badanov
sherry
ryuge
GolfBravoUSMC
Bright Pebbles
trailing wife
Gloria
Fred
Besoeker
Glenmore
Frank G
3dc
Skidmark



Better than the average link...



Rantburg was assembled from recycled algorithms in the United States of America. No trees were destroyed in the production of this weblog. We did hurt some, though. Sorry.
3.239.129.52

Help keep the Burg running! Paypal: