Africa Horn
Britain Warns of 'Specific' Threat in Somaliland
[An Nahar]

Britannia

's Foreign Office on Sunday urged its nationals to leave the self-declared nation of Somaliland, warning of a "specific" threat against Westerners in the northern Somali region.


I thought this was the stable part of Somalia...

Britannia

had similarly warned of a "specific and imminent threat to Westerners" in the eastern Libyan city of Benghazi on Thursday and urged its citizens to leave, swiftly followed by Germany, the Netherlands, Australia and

La Belle France

.

The Foreign Office said it already advises against all travel to war-torn Somalia including Somaliland -- a rare area of relative stability -- but now urged any remaining citizens to pull out.

"We are now aware of a specific threat to Westerners in Somaliland, and urge any British nationals who remain there against our advice to leave immediately," the ministry said in a statement.

"As our travel advice continues to make clear, kidnapping for financial or political gain, motivated by criminality or terrorism, remains a threat throughout Somalia."

Posted by: Fred || 01/28/2013 00:00 || Comments || Link || E-Mail|| [6464 views] Top|| File under: al-Shabaab
Africa North
Mali: Al-Qaeda allies plot revenge attacks in Nigeria
[PUNCHNG] Two Nigerian affiliates of the al-Qaeda in the Islamic Maghreb — Boko Haram
... not to be confused with Procol Harum, Harum Scarum, possibly to be confused with Helter Skelter. The Nigerian version of al-Qaeda and the Taliban rolled together and flavored with a smigeon of distinctly Subsaharan ignorance and brutality...
and the Jama'atu Ansarul Muslimina fi Biladis- Sudan


Never heard of that one before. We'll probably hear from them again.


— are planning major reprisals to protest Nigeria's participation in the Mali war, SUNDAY PUNCH authoritatively reports.

Nigeria has deployed forces in northern Mali to flush out the al-Qaeda-linked Islamist groups who have taken control of the vast desert territory.

Barely 48 hours after the Mali mission, terror operations increased in the northern part of the country with not less four attacks in three days leading to the death of about 30 people.

While claiming responsibility for the attack on Mali-bound soldiers in Kogi State and the kidnap of a French citizen, Francis Colump, in Katsina State, the sect said its actions were based on

La Belle France

and Nigeria's major role in the attack on Islamists in northern Mali.

Security agents told SUNDAY PUNCH that the sects, particularly JAMBS, planned to protest Nigeria's participation in the Mali war, in the form of

kaboom

s and kidnap of expatriates. It was learnt that while JAMBS would concentrate on foreign targets, Boko Haram would focus on local targets.

A top intelligence officer, who pleaded anonymity because he was not authorised to speak on the matter, said, "The survival of JAMBS and Boko Haram depends on the survival of the Islamists in Mali.


As of this moment, and not everything always goes the way you think it will, it looks like the Frenchies are going to chase AQIM out of Mali. That means the infestation returns to Algeria and to Mauritania and Niger as they're able. Mauritania seems to take the problem seriously. Nothing ever happens in Niger, so I don't know what'll happen there. This is classic guerilla warfare: they kick butt until they try to occupy territory, then, because they can be pinpointed, they're next thing to wiped out. The remnants will then resume trying to fight a war of onesies, twosies, until they've regained enough recruits and financing to try to occupy territory again.


If the

snuffies

in Mali are wiped out, that is the end of the ones in Nigeria and that is why Nigeria is at the fore-front of the Mali war.


Cut out the tumor in Mali and the mets will die in Nigeria. I'm not sure that's what will actually happen. The money from Qatar will just start flowing directly.


"We have reports that the violent sects here have been instructed to increase their terror acts and it is not surprising. That is why they have become very restive in the North. We are at the border to intercept whatever arms they are planning to bring in. We also have plain-clothes

coppers

in the North monitoring activities. We are ready for them."

The Deputy Public Relations Officer of the police, Frank Mba, told SUNDAY PUNCH that the police were aware of the "plans" of the sects, but he declined to provide details. Mba stated that the war in Mali was necessary to put an end to terrorism in that country.

"All the terror groups in Nigeria receive major financing and training from Mali and it is expected that they will not be pleased with the war. They get support from Mali and we know they are not happy we are with the war, but Nigerians cannot to be held hostage. We are ready for them. We owe Nigerians a duty to be in Mali to totally eradicate terrorism from Nigeria," he said.

Similarly, the President of the Northern Civil Society Coalition, Mr. Shehu Sani, stated that the war in Mali posed a security challenge because JAMBS and other sects that are sympathetic to Malian Islamists would target countries that contributed troops to the multinational force battling Islamists in the country.


Here we're back to the idea of the Insidious Doctor Fu Manchu trying to influence and control the actions of nations through rewards and punishments.


"Nigeria has to cover its tracks at home. We are vulnerable to reprisals. There is no doubt that

snuffies

in Mali will inflict damage on countries participating in the war," he said.

Meanwhile,


...back at the buffalo wallow, Tex and his new-found Indian friend were preparing a little surprise for the bandidos...


JAMBS, has launched a massive recruitment drive in the North. Reliable sources in the security services told one of our correspondents that the sect aimed to be "bigger and deadlier" than the better known Boko Haram sect.

In recent times, JAMBS, which has been described as an international terror group, has

grabbed credit

for some headline-grabbing terrorist acts. It was learnt that the ongoing recruitment by the sect, targets young persons, mainly men, indoctrinated to fight for the cause of the sect.

Even though the recruitment is restricted to the North for now, SUNDAYPUNCH gathered that the sect had plans to stretch its search for recruits to other parts of the country.

Sani said JAMBS was more dangerous than Boko Haram and that "foreign interests have much to fear from the new group."

"JAMBS is in competition with Boko Haram and it won't be difficult for them to get recruits in a society of millions of disenfranchised youths. It will be easy for them to get volunteers from the lower rung of the society. Its agenda is different from Boko Haram's. The group is strictly toeing the instructions of the al-Qaeda which is to target foreign groups and persons.

"What makes this group very dangerous is their mobility. You cannot say this is where they are located. They operate a mobile command and no part of Nigeria is immune to their acts. If they can attack troops in Kogi, that tells you the nature of the group.

"It is difficult to estimate their actual number because they are not in a particular position, but I can tell you that they have high capacity to inflict lethal damage and to also carry our operations without being caught." he said

Sani said the sect was not interested in "local matters" like Boko Haram.

"The Federal Government needs to know that this new group is interested in issues of global significance like events happening in Mali, the Middle East and in the Maghreb. The kidnapping of expatriates is an indication of what this group is about. They have a clear intention to pursue the agenda of the al-Qaeda. They are charting a new course beyond the shores of Nigeria," he added.

Mba however said it would be difficult for the sect to have a base in the North.

"We can't tell you what we know about JAMBS. But it is important that we point out that it will be difficult for them to have a base in the North due to the heavy presence of the police and the military," he said.

The Federal Government had said the deployment of Nigerian troops in Mali was necessary to protect Africa from terrorism.
Posted by: Fred || 01/28/2013 10:48 || Comments || Link || E-Mail|| [6536 views] Top|| File under: Boko Haram
Tunisians reject anti-Mouled fatwa
[MAGHAREBIA] Tunisians marked Mouled on Thursday (January 24th) despite a fatwa prohibiting any festivities.

Salafist imam Bechir Ben Hassen on January 20th issued a fatwa barring celebrations of the birth of Prophet Mohammad (

PTUI!

). The hardline preacher also banned preparation of the traditional assida pudding.

"The birth of our Prophet is only celebrated by those with the weakest faith. The Prophet's birthday is celebrated by folks who live for their stomachs," Ben Hassan said in a video on his Facebook page.

"We talk about him (the Prophet) for one night while abandoning his tradition throughout the year; this is hypocrisy," Ben Hassen added.

The first response to the fatwa came January 21st from the Mufti of Tunisia, Othman Batikh.

"The celebrations of the prophet's birth started with the companions, who grew very fond of the Prophet, and did it out of love and not to worship him. After his death, the companions continued celebrating the birth," the Mufti told Echorouk.

"So why is this considered wrong?" Othman Batikh asked.

Resentment over the fatwa quickly spread on Facebook. Some posts called for the preparation of zgougou pudding just to taunt the salafist preacher.

Tunisians, it became clear, had no intention of abandoning their traditional assida. Families spent the night preparing the pudding and making special dishes for children.

"This is an occasion to celebrate the birth of Prophet Mohammad and we are not willing to give it up," 40-year-old oil company worker Adel told Magharebia.

Assida ingredients depend on the region. Some preparations use only flour and butter ("white assida"), while others use zgougou, the Alep pine nuts common to the northwestern Tunisia.

Retailers feared people would embrace the fatwa and not purchase assida ingredients. But even though prices were higher this year, stores and markets were filled with people buying zgougou and dried fruit.

Posted by: Fred || 01/28/2013 00:00 || Comments || Link || E-Mail|| [6464 views] Top|| File under: Salafists
ICRC Chief Voices Deep Concern about Mali
[An Nahar] The head of the

Red Thingy

has voiced his deep concern about the humanitarian situation in Mali, where French-led forces have been waging an offensive against Islamist groups in the north for over two weeks.

"Mali is one of the most profound humanitarian crises which we are dealing with today," Peter Maurer, head of the International Committee of the

Red Thingy

, told Switzerland's


...home of the Helvetians, famous for cheese, watches, yodeling, and William Tell...


SonntagsZeitung in an interview published Sunday.

"The situation concerns us greatly. Thousands of people and families have been driven out into neighboring countries since the outbreak of fighting and are heavily dependent on humanitarian aid," he said.

The ICRC is concentrating its efforts in the north of the country, where it is providing food for 500,000 people and has set up 10 health centers.

"Given the escalating violence and the many different factions involved in the conflict, the work is very difficult for us," Maurer said.

On Friday, the High Commissioner for Refugees (UNHCR) in Geneva said 9,000 people have fled to neighboring countries since French-led troops launched an offensive against Islamists in northern Mali on January 11.

According to UNHCR figures, the total number of refugees in the region now exceeds 150,000 while about 230,000 are internally displaced.

"We are ready to expand our activities in Mali," said Maurer.
Posted by: Fred || 01/28/2013 00:00 || Comments || Link || E-Mail|| [6467 views] Top|| File under: al-Qaeda in North Africa
Morsi declares month long "State of Emergency"
Meet the new boss, same as the old boss


President Mohamed Morsy declared a state of emergency in Port Said, Suez and Ismailia for one month on Sunday night.


Ahah. A state of emergency. Egyptians know all about those, since they had one for forty years.




good thing we gave them F-16s




Guess it'll be neglect and sand in the gears for the new toys, after all -- the new owners are busy with more basic concerns.


The state of emergency is effective in the three governorates starting tonight at 12 am.

He also issued a curfew from 9 pm to 6 am in all three cities for the next 30 days.


that seems like martial law?


Morsy announced this in a televised address to the nation. "If I see the state with its people, institutions and public and private property in danger, I will be forced to do more than this for the interests of Egypt," he said.

"This is my duty and I will not hesitate when it comes to it," he added.

Morsy also called for a national dialogue with all political figures on Monday. The call came after the deadly clashes outside the presidential palace. This is his second attempt at a national Dialogue following a failed call in December, which opposition boycott.


Hillary's Victory Party remains unperturbed
Posted by: Frank G || 01/28/2013 00:00 || Comments || Link || E-Mail|| [6464 views] Top|| File under:
Mali conflict spurs turmoil in Libya
Wait, isn't it supposed to be the other way around?

TRIPOLI - Libya's upheaval the past two years helped lead to the ongoing conflict in Mali, and now Mali's war threatens to wash back and further hike Libya's instability.

Fears are growing that post-Muammar Gaddafi Libya is becoming an incubator of turmoil, with an overflow of weapons and militants operating freely, ready for battlefields at home or abroad.

The possibility of a Mali backlash was underlined the past week when several European governments evacuated their citizens from Libya's second largest city, Benghazi, fearing attacks in retaliation for the French-led military assault against Al Qaeda-linked extremists in northern Mali.


All the while the Benghazi city fathers were telling them to stay...

More worrisome is the possibility that militants inspired by -- or linked to -- Al Qaeda can establish a strong enough foothold in Libya to spread instability across a swath of North Africa where long, porous desert borders have little meaning, governments are weak, and tribal and ethnic networks stretch from country to country.

Already, Libya's turmoil echoes around the region and in the Middle East. The large numbers of weapons brought into Libya or seized from government caches during the 2011 civil war against Gaddafi are now smuggled freely to Mali, Egypt and its Sinai Peninsula, the Hamas-ruled Gaza Strip and to rebels fighting Syrian President Bashar Assad.

Militants in Libya are believed to have operational links with fellow militant groups in the same swath, Libyan fighters have joined rebels in Syria and are believed to operate in other countries as well. Libyan officials, activists and experts are increasingly raising alarm over how militants have taken advantage of the oil-rich country's weakness to grow in strength. During his more than four-decade rule Gaddafi stripped the country of national institutions, and after his fall the central government has little authority beyond the capital, Tripoli. Militias established to fight Gaddafi remain dominant, and tribes and regions are sharply divided.


It's a tribal country. Gaddafi used brutality and fear to keep everyone in line -- that was the only 'national institution' that mattered. Now that's gone and tribalism has re-established its traditional authority; which is to say, not very much.

In the eastern city of Benghazi, birthplace of the revolt that led to the ouster and killing of Gaddafi, militias espousing an Al Qaeda ideology and including veteran fighters are prevalent, even ostensibly serving as security forces on behalf of the government since the police and military are so weak and poorly armed.


Recall too that Benghazi and the east have traditionally been a separately administered region, Cyrenaica, as opposed to the western Tripolitania. There's not much history to suggest that the two halves can work together.

One such militia, Ansar Al Shariah, is believed to have been behind the Sept. 11 attack on the US Consulate in the city that killed four Americans, including the ambassador. Since then, militants have been blamed for a wave of assassinations of security officers and government officials.

Earlier this month, former Libyan leader Mustafa Abdul Jalil warned the militant threat extends to efforts to establish a state that can enforce rule of law.

"Libya will not see stability except by facing them," he told a gathering aired on Libyan TV. "It is time to either hold dialogue or confront them." He listed 30 officials and police officers assassinated in Benghazi the past year.

The Mali drama illustrates how the threat bounces back and forth across the borders drawn in the Sahel, the region stretching across the Sahara Desert. Libya and Mali are separated by Algeria, but the two countries had deep ties under Gaddafi. Thousands of Tuaregs moved from Mali to Libya beginning in the 1970s, and many joined special divisions of Gaddafi's military where they earned higher salaries than they would have at home.

As Gaddafi was falling in 2011, thousands of heavily armed Tuareg fighters in southern Libya fled to northern Mali. The Tuareg are an indigenous ethnic group living throughout the Sahel, from Mali to Chad and into Libya and Algeria.

The fighters, led by commander Mohammed Ag Najem, broke the Mali government's hold over the north and declared their long-held dream of a Tuareg homeland, Azawad. But they in turn were defeated by militants, some linked to Al Qaeda's branch in North Africa, who took over the territory and imposed rule under an extreme version of Shariah.


Not a surprise, the al-Qaeda inspired thugs were more brutal and more serious about winning that fight, so they did.

This month, as militants moved south, France launched its military intervention to rescue the Mali government.

In retaliation, militants seized an oil complex in eastern Algeria, prompting a siege by Algerian forces that killed dozens of Western hostages and militants. The militant group that carried out the Algeria hostage taking, in turn, had help from Libyan extremists in the form of smuggled weapons and "organiational ties," the group's leader, Moktar Belmoktar said.

"Their ideological and organisational connection to us is not an accusation against a Muslim but a source of pride and honour to us and to them," Belmoktar, the one-eyed Algerian founder of the Masked Brigade, said of the Libyans in an interview.
Posted by: Steve White || 01/28/2013 00:00 || Comments || Link || E-Mail|| [6467 views] Top|| File under:
Africa Subsaharan
U.S. Drone Base Would Make Africa the New Home of the War on Terror
The New York Times reports today that the Pentagon is planning to install drone base in Niger, a move that almost certainly guarantees a long-term U.S. presence in North Africa. The official purpose of the base would be as a launching pad for unarmed surveillance flights to support French forces in Mali. However, it doesn't take much imagination to find other uses for such an outpost or the planes that are based there.

The United States currently has only has one permanent installation in Africa, another drone base in Djiboti. That outpost grows larger every year and is the main staging point for most of the armed drone attacks on Yemen. While that base allows Americans to easily reach Somalia, Sudan, and most of the Arabian peninsula, and their European bases allow them to reach the Sahara, having a permanent base in the heart of the region would allow them to make more flights, more often, and respond immediately to threats and developing situations. The Times's Eric Schmitt reports that officials "have not ruled out conducting missile strikes at some point" based out of the new base.

It would also send a clear signal that the U.S. now considers North Africa to be a theater in the never-ending, non-declared war on terror (with lowercase letters). Now that Afghanistan and Iraq are officially "over," the focus appears to be moving West, to Al Qaeda in the Islamic Maghreb, to the ethnic and religious violence in Nigeria, to the scattered militias in Libya, and toward terrorist attackers like those who hit the Algeria gas facility this month. This just continues the pattern of the Sahara region drawing more and more of America's military resources and attention. And history shows that once the Pentagon establishes a presence in an foreign country, it becomes almost impossible to get them to leave.

It also proves that drones will continue to be the preferred first line of defense overseas. The Times also reports that Americans have already signed a "status of forces" agreement with Niger, the likely location of the new base. There are still several steps of approval to go through, but the wheels are in motion, and it won't be long before the drones will be in the sky.
Posted by: tipper || 01/28/2013 15:30 || Comments || Link || E-Mail|| [6495 views] Top|| File under:
Mali: Who's Who in armed Islamist Groups
I've been lumping Ansar Dine, MUJAO, and whatever Mokhtar Belmokhtar's calling his bunch of bandidos this week under the AQIM. It's not quite as hard to tell them apart as it is with the Afghan Taliban-Hekmatyar-Haqqanis in Afghanistan, but the differences are just about as insignificant.
Posted by: lord garth || 01/28/2013 11:58 || Comments || Link || E-Mail|| [6465 views] Top|| File under:
UAE to Put on Trial 94 Islamists
[An Nahar] The United Arab Emirates is to put on trial 94 Islamists accused of plotting against the Gulf state, attorney general Salem Kobaish announced on Sunday.

He said the accused, whose arrests were announced in July, will go on trial for "having created and led a movement aimed at opposing the basic foundations on which the state's political system is built and at seizing power."

The group had formed a "secret organization" which was in contact with individuals and organizations "abroad", including the

Moslem Brüderbund

, Kobaish said, quoted by the official news agency WAM.

The attorney general said they had also created or invested in real estate companies to finance their organization, but he did not specify when their trial will begin.

On January 9, WAM reported that UAE prosecutors had begun questioning women allegedly linked to the group.

The UAE, a federation of seven emirates led by oil-rich Abu Dhabi, has not seen any of the widespread pro-reform protests which have swept other Arab countries, including fellow Gulf states Bahrain and Oman.

But authorities have stepped up a crackdown on voices of dissent and calls for democratic reform.

Dubai police chief General Dahi Khalfan has accused the

Moslem Brüderbund

-- which came to power after the uprisings in Egypt and Tunisia -- of plotting against Gulf monarchies.

He charged the Islamists enjugged
Youse'll never take me alive coppers!... [BANG!]... Ow!... I quit!
since last year were linked to the group.

This month, local media announced that UAE authorities had nabbed
Keep yer hands where we can see 'em, if yez please!
11 Egyptian residents suspected of links to the Brotherhood.

The case has sparked a sharp deterioration of relations between Abu Dhabi and Cairo, already under strain since Brotherhood candidate Mohamed Morsi's election as Egyptian president last June.

The Gulf country, where membership of political parties is banned, has rejected a request from Egypt for the release of its nationals.

Posted by: Fred || 01/28/2013 00:00 || Comments || Link || E-Mail|| [6465 views] Top|| File under: Arab Spring
Caribbean-Latin America
Mexico missing band: Bodies found in Nuevo Leon well
Police in Mexico have recovered eight bodies from a well in the northern state of Nuevo Leon which they say are probably those of a band reported missing on Friday.

Twenty members of Kombo Kolombia were feared kidnapped when they disappeared after playing a gig on Thursday night.

Police said one of the band members managed to escape from the kidnappers.

He led officers to the well, where they found the bodies wearing the band's distinctive T-shirts, they added.

Forensic experts said there might be more bodies in the well than the eight they had recovered so far.
Posted by: tipper || 01/28/2013 15:59 || Comments || Link || E-Mail|| [6527 views] Top|| File under:
Argentina, Iran to form "truth commission" for 1994 bombing
Argentina said on Sunday it had agreed with Iran to establish a "truth commission" in a bid to resolve the 1994 bombing of a Buenos Aires Jewish community center that Argentine courts accuse the Iran of sponsoring, Reuters reported.

Argentine President Cristina Fernandez agreed to open talks with Tehran on the attack last year in a sharp change in diplomatic policy that irked Israel and drew criticism from Jewish leaders in Buenos Aires and the United States.

Fernandez said foreign ministers from Argentina and Iran had signed a memorandum of understanding during a meeting in Ethiopia. The accord between Argentina and Iran establishes a truth commission made up of foreign legal experts "to analyze all the documentation presented to date by the judicial authorities of Argentina and Iran," Fernandez said in a series of Twitter messages.


This is a prelude to a major whitewash. Wonder how much money Iran is giving Argentina and Fernandez?

Fernandez, who has close ties with other Latin American leaders who are on good terms with Tehran, such as Venezuela's Hugo Chavez, hailed the agreement as historic.


That's actually true in a sad way...

The five commissioners will be jointly nominated and will not be residents of Argentina or Iran, according to a document posted on Fernandez's Facebook page.


"Paging Carla del Ponte to the brown courtesy phone..."

After analyzing the evidence, "the commission will give its vision and issue a report with recommendations about how the case should proceed within the legal and regulatory framework of both parties," according to the agreement.


What 'legal framework' of Iran comes into play? The bombing occurred in Buenos Aires.

It also outlines plans for Argentine legal officials to meet in Tehran to question "those people for whom Interpol has issued a red notice."

In 2007, Argentine authorities secured Interpol arrest warrants for five Iranians and a Lebanese in the bombing of the center, which killed 85 people. Iran denies links to the attack. Iranian Defense Minister Ahmad Vahidi is among the Iranian officials sought by Argentina, which is home to Latin America's largest Jewish community.

Western and Israeli sources have voiced concerns that Argentina may have lost its interest in pursuing investigations of the 1994 attack, as well as the bombing of the Israeli Embassy in Buenos Aires that killed 29 people two years earlier.


Lost interest right around the time Fernandez started playing snuggle bunnies with Hugo and Short Round...

The Islamic Jihad Organization, believed to be linked to Iran and the Lebanese militant group Hezbollah, claimed responsibility for the 1992 bombing.

Fernandez said the accord, which must be ratified by Congress, showed Argentina "would never let the tragedy (attack) become a chess piece in the game of wider geopolitical interests."
"Dialogue (is) the only way to resolve conflicts between countries, however severe they are," she said via Twitter.


No. In this case you need to unearth the truth and punish the guilty.
Posted by: Steve White || 01/28/2013 00:00 || Comments || Link || E-Mail|| [6464 views] Top|| File under:
Home Front: WoT
Lawyer fired in 9/11 case at Guantanamo
A Guantanamo Bay prisoner charged in the Sept. 11 attacks fired one of his military attorneys Monday in an apparent sign of frustration and distrust of his Pentagon-appointed legal counsel.

At the start of what is expected to be a four-day hearing to address pre-trial legal issues, Waleed bin Attash at first refused to speak when questioned by the judge about his desire to dismiss one of his three lawyers, Marine Corps Maj. William Hennessy. He hinted at his motivation later in an exchange with the judge about whether he wished to attend future sessions of the court.

"We have been dealing with our attorneys for about a year and a half and we have not been able to get any trust with them," the Yemeni said through an Arabic translator.

Bin Attash is one of the lesser figures among the five defendants in the Sept. 11 case. He allegedly ran an al-Qaida training camp in Afghanistan where two of the 19 hijackers in the terrorist attacks trained. He is also believed to have been a bodyguard for Osama bin Laden.

The ousted lawyer said in an interview outside court that he is prohibited from discussing the details of his conversations with the defendant. But he said there was no specific incident that precipitated his dismissal.


Posted by: tipper || 01/28/2013 17:40 || Comments || Link || E-Mail|| [6488 views] Top|| File under:
India-Pakistan
Islamic scholars invite Salman Rushdie for debate on Islam and prophet's life
Some Islamic scholars have made an open invitation to controversial author Salman Rushdie for a debate.

The scholars, who also happen to be the members of powerful All India Muslim Personal Law Board (AIMPLB), want Rushdie to join them for the debate on Islam and the prophet's life.

The invite came during a seminar in Mumbai on Sunday. Rushdie reportedly wants to visit Mumbai to promote Deepa Mehta-directed movie Midnight's Children, based on his novel by the same name.

The scholars were of the view that banning Rushdie or giving out death threats to him would serve no end. Instead, he should be engaged in an informed debate.

The move comes as a major change of stance from the members of Muslim community towards Rushdie. Various Islamic groups had earlier opposed the author's visit to India ever since his controversial novel Satanic Verses created a storm in the 1980s. They had cautioned the organisers of five-day Jaipur Literature Festival, which concludes on Monday, against allowing his participation.

The offer for debate came from senior lawyer and Muslim board member Yusuf Muchala and a professor of Law at Aligarh Muslim University, Dr Shakil Samdani.

However, the invite itself has triggered an immediate debate with the hard line Muslims rejecting the offer. Some of them said that the debate would give Rushdie an opportunity to hurt Muslim sentiments again.



Posted by: tipper || 01/28/2013 13:06 || Comments || Link || E-Mail|| [6470 views] Top|| File under:
Malik invokes Islam in offer to Taliban
[Dawn] Like his other colleagues who spoke in the National Assembly on Saturday, the usually tough-talking interior minister, Rehman Malik, took the role of a preacher to make a holy, though ambiguous, offer to Taliban militants: "Return to the fold of Islam" to end bloodshed.

Lawmakers from both sides of aisle, including some non-Muslims, invoked Islamic teachings for the sake of peace in the country as the house suspended its normal agenda to hold a rare debate to mark the birthday of the Prophet Muhammad (PBUH) on a move from Khursheed Ahmed Shah, Religious Affairs Minister and chief whip of the ruling Pakistan People's Party (PPP).

But there were not many listeners for more than 20 lawmakers who spoke to a poorly attended house, which met a day after Eid Miladun Nabi (PBUH), which was a national holiday.

The sitting, chaired by PPP member Yasmeen Rehman, started with only 18 members present and the attendance never reached even 30 at any time, although the quorum for the 342-seat house requires the presence of 86 members.

After some of his usual bluster, such as "munafiqeen" (hypocrites) misusing a religious platform for violence, like throats of Muslims cut in Swat valley during the 2009 Taliban revolt there, and appealing to ulema to bring perceived deviators to the right path, the interior minister, addressing the Taliban, said: "I invite you to give up terrorism."

Then asking them at whose behest they were fighting, he said: "I invite all Taliban to come into the fold of Islam and stop 'qatl-o-gharat' (murder and pillage)."

But the minister's remarks remained ambiguous as he did not say if a halt of violence by the Taliban could lead to a dialogue, which the government has said in the past could be held only with those militants who laid down their weapons.

Posted by: Fred || 01/28/2013 00:00 || Comments || Link || E-Mail|| [6464 views] Top|| File under: Govt of Pakistan
Syria-Lebanon-Iran
Iran 'successfully sends monkey into space'
Iran says it has successfully sent a monkey into space.


No, not Short Round, though it is a pleasant thought to consider...

The primate travelled in a Pishgam rocket, which reached an altitude of some 120km (75 miles) for a sub-orbital flight before "returning its shipment intact", the defence ministry said.

Iranian state TV showed images of the monkey, which was strapped into a harness, being taken to the rocket.
Posted by: tipper || 01/28/2013 12:39 || Comments || Link || E-Mail|| [6536 views] Top|| File under:
UN Secretary General: Political Solution to Crisis in Syria Still Possible
[SANA-SYRIA] The UN Secretary General,
the ephemeral Ban Ki-moon


... of whom it can be said to his credit that he is not Kofi Annan...


, stressed that a political solution to the crisis in Syria is still possible, adding that "However difficult this situation is, we must push for a political solution."

The Agence

La Belle France

-Presse (AFP) quoted Ki-moon on the sidelines of the 34th World Economic Forum in Davos as saying that dialogue in Syria still possible, reiterating his support to the mission of the UN envoy to Syria, Lakhdar Brahimi.

Ban Ki-moon said that the UN Security Council must shoulder its responsibilities, adding that "It will be essential for the Security Council to overcome the deadlock, and find the unity that will make meaningful action possible."

He added that the failure of the major powers at the UN Security Council to take action would mean the abdication of collective responsibility to protect peoples.

Posted by: Fred || 01/28/2013 12:01 || Comments || Link || E-Mail|| [6467 views] Top|| File under: Govt of Syria
Paris urges Syrian opposition to stop extremists
France warned Monday that extremists could prevail in Syria if nations fail to support the opposition coalition and don't deliver promised funds and political support soon.

Foreign Minister Laurent Fabius, addressing envoys from 50 nations that France is trying to coax into action, says that support is needed to ensure the world's credibility in the eyes of those fighting President Bashar Assad's regime.

"We have to give the Syrian people a clear signal: we are at your side," Fabius said.

The civil war in Syria, which began with an uprising against Assad's regime 22 months ago, has killed over 60,000 people and forced hundreds of thousands to flee the violence, according to the U.N.

The meeting in Paris, attended also by three Syrian National Coalition vice presidents, comes two days before a donors conference in Kuwait.

Promises of funding and other aid made at a December conference of the Friends of Syria group have failed to materialize. France, which has spearheaded the formation of a viable Syrian opposition-in-exile, wants to make sure that aid which has been already promised comes through.


Posted by: tipper || 01/28/2013 11:55 || Comments || Link || E-Mail|| [6465 views] Top|| File under:
Death penalty sought for Islamist 'prince' over jail murder
Military Prosecutor Judge Saqr Saqr requested the death penalty Monday for a Lebanese prisoner known as "the prince of Islamists" over the killing of a fellow inmate earlier this month, judicial sources told The Daily Star.


Yes, a punishment of some sort does seem in order.

Saqr's request comes in accordance with Article 549 of the Penal Code.

A police investigation revealed that Mohammad Youssef, also known as Abu Walid, gave orders to eight prisoners of the militant group Fatah al-Islam to kill Palestinian Ghassan Qindaqli.

Qindaqli, who was found hanging in his cell at the prison's Bloc B on Jan. 18, was serving a life sentence on multiple counts of murder and other drug-related offences in Roumieh Prison, Lebanon's largest.

Last week, Saqr issued an indictment against eight Islamists for the premeditated murder of Qindaqli. He also charged three Gendarmerie prison guards with "negligence of duty."

The men turned themselves in on condition that interrogations take place inside the prisoners' cells, security sources have said.

Police negotiated with the inmates last week via Muslim sheikhs in order to prevent bloodshed after the Army and police were ready to storm Bloc B where Fatah al-Islam detainees are.

Islamist inmates who have gone on hunger strike and carried out several riots throughout the years have imposed somewhat of a de facto rule in Bloc B.


Posted by: tipper || 01/28/2013 11:51 || Comments || Link || E-Mail|| [6465 views] Top|| File under:
Al-Qaeda-linked group claims blame for Syria blast
An al-Qaeda-linked group fighting alongside Syrian rebels claimed responsibility Monday for a suicide car bombing that reportedly killed dozens of President Bashar Assad's loyalists last week.

Islamic militants have been the most organized fighters battling government troops in the 22-month-old conflict in which more than 60,000 people have been killed. Their growing prominence has fueled fears that Muslim radicals may try to hijack the revolt, and has contributed to the West's hesitance to equip the opposition with sophisticated weapons.

Jabhat al-Nusra, which the U.S. says has ties to al-Qaeda and has declared a terrorist organization, said in a statement posted online that one of its suicide bombers detonated a car bomb last Monday at the headquarters of a pro-government militia in the central province of Hama. It said the bomber drove a truck packed with explosives to the militia's complex in the town of Salamiya and blew himself up "to give the tyrannical regime a taste" of violence it has been inflicting on the Syrian people.

This article starring:
Jabhat al-Nusra
Posted by: tipper || 01/28/2013 11:42 || Comments || Link || E-Mail|| [6464 views] Top|| File under:
Israeli Sources Confirm Blast At Iranian Nuclear Facility
[Times Of Israel] London Times report cites intelligence officials who say Iran hasn't evacuated area around Fordo plant; unclear if

kaboom

was 'sabotage or accident'

Israeli intelligence officials have confirmed that a major

kaboom

has rocked an Iranian nuclear facility, according to a report Monday in The Times of London.

The British daily cited officials in Tel Aviv who said the blast occurred last week, as originally reported on the website wnd.com.

Iran is not believed to have evacuated the area surrounding the Fordo plant, according to the same Israeli sources, who said that an investigation into the blast was ongoing.

"We are still in the preliminary stages of understanding what happened and how significant it is," one Israeli official told the London Times. He did not know if the

kaboom

was "sabotage or accident" and refused to comment on reports that Israeli aircraft were seen near Fordo at the time of the blast.

On Sunday, two senior Iranian officials dismissed reports of the

kaboom

.

Deputy head of the Iranian Atomic Energy Agency Seyyed Shamseddin Barbroudi said there had been no

kaboom

at the Fordo facility whatsoever, according to the official Islamic Theocratic Republic News Agency.

The chairman of the Iranian parliament's Committee for Foreign Policy and National Security, Alaeddin Boroujerdi, referred to rumors of the blast as "Western-made propaganda" and said they were "baseless lies" meant to impact ongoing talks on Iran's nuclear program, reported IRNA.

The original wnd.com report published Friday claimed that a blast deep within Fordo last Monday "destroyed much of the installation and trapped about 240 personnel deep underground," citing information from former intelligence officer Hamidreza Zakeri, who it said used to work with the Islamic regime's Ministry of Intelligence and National Security.

The article claimed the blast "shook facilities within a radius of three miles," that Iranian security forces had "enforced a no-traffic radius of 15 miles," that the Tehran-Qom highway was shut down for several hours after the blast, and that, "as of Wednesday afternoon, rescue workers had failed to reach the trapped personnel." It said US officials were aware of the reported blast.

Asked about the incident on Sunday, Home Front Defense Minister Avi Dichter, a former head of Israel's Shin Bet security service, said, "Any

kaboom

in Iran that doesn't hurt people but hurts its assets is welcome." Dichter was acting defense minister Sunday, in the absence of Ehud Barak.

Iran insists its nuclear program is for peaceful purposes, but that claim has been rejected by much of the international community. The Islamic Theocratic Republic's consistent refusal to allow international inspectors into the Fordo nuclear facility has frustrated Western powers and officials at the

ineffective International Atomic Energy Agency

.
Posted by: trailing wife || 01/28/2013 07:50 || Comments || Link || E-Mail|| [6599 views] Top|| File under:
Barak: US has 'surgical operation' plan against Iran
Defense minister challenges idea that operation against Iran would develop into "full fledged war the size of the Iraq war."

The United States has prepared plans for a "surgical" military operation to delay Iran's nuclear program in the event that diplomatic efforts to thwart Tehran's drive for nuclear weapons capability fail, Defense Minister Ehud Barak said in an interview with The Daily Beast on Friday.


The United States also has plans to invade Canada and the Virgin Islands, should it prove necessary. Having plans proves nothing, as the former prime minister of Israel should well know.

Speaking from Switzerland, where he is attending the Davos World Economic Forum, Barak challenged the notion that a military operation against Iran would develop into a "full fledged war the size of the Iraqi war or even the war in Afghanistan."

"What we basically say is that if worse comes to worst, there should be a readiness and an ability to launch a surgical operation that will delay them by a significant time frame and probably convince them that it won't work because the world is determined to block them," Barak told The Daily Beast.
Posted by: tipper || 01/28/2013 05:15 || Comments || Link || E-Mail|| [6544 views] Top|| File under:
Assad's chances of staying in power waning, Russian PM says
[FRANCE24] Russian Prime Minister Dmitry Medvedev said Syrian President Bashar al-Assad's chances of remaining in power are getting "smaller and smaller", according to a transcript of an interview with CNN released by Medvedev's office on Sunday.
Posted by: Fred || 01/28/2013 00:00 || Comments || Link || E-Mail|| [6466 views] Top|| File under: Govt of Syria
Syria Pledges to End Opposition Prosecutions
[An Nahar]
Syria's high judicial council has announced a suspension of prosecutions of opposition members so they can join a national dialogue, state media reported Sunday, without detailing the nature of crimes affected by the ruling.

The report comes after Interior Minister Mohammed al-Shaar had earlier vowed to ease the return of Syrian opposition members living in exile so that they too can take part in the dialogue proposed by Hereditary President-for-Life Bashir Pencilneck al-Assad


One of the last of the old-fashioned hereditary iron-fisted fascist dictators...


on January 6.

"The high judicial council has decided to discontinue all prosecutions against opposition forces and individuals so they may participate in the national dialogue" the official news agency SANA said, without elaborating.

The council stressed that those "opposition forces will be designated by the government or first ministerial action group charged with implementing the preparatory phase of the program to resolve the Syrian crisis."

In his January 6 speech, Assad proposed a dialogue with opposition figures who were not "slaves of the West" and on condition that "terrorist attacks" came to a halt before any political transition.

The regime has branded activists and armed

Orcs and similar vermin

alike as terrorists.

Shaar, in comments reported by state media on Saturday, said the directive allowing Syrians living abroad to return was not a blanket amnesty.

"Executive orders will be issued to border crossings to facilitate and guarantee that all political opposition forces may enter the country, maintain residency and leave at will," Shaar was quoted as saying.

"There is a big difference between those who safeguard their nation and those who are complicit in foreign agendas."

Posted by: Fred || 01/28/2013 00:00 || Comments || Link || E-Mail|| [6482 views] Top|| File under: Govt of Syria
Iran actively weighs Syrian-Israeli clash. Iron Dome posted in N. Israel
Tehran is looking seriously at a limited Syrian-Lebanese clash of arms with Israel -- possibly using Bashar Assad's chemical weapons as a trigger, debkafile's military and intelligence sources disclose. Reacting to this news, Israel announced Sunday, Jan. 27, the deployment of Iron Dome anti-missile batteries some days ago to reinforce security in northern Israel and the key Haifa port.



Israel announced the deployment of Iron Dome anti-missile batteries to reinforce security in northern Israel and the key Haifa port.

The Iranians see three strategic benefits in embroiling Israel in a limited war with its two allies, Syria and Hizballah:

1. A new outbreak of armed violence would direct world attention away from the Syrian civil war:

2. Israel would be sidetracked from a possible strike against Iran's nuclear facilities -- even a "surgical operation" such as Defense Minister Ehud Barak spoke of over the weekend -- by being thrown into multiple battles with Iranian forces in Syria and Lebanon, the Shiite Hizballah and the Palestinian Hamas and Islamic Jihadi in the Gaza Strip.

The clash would be programmed to end without winners or losers like Israel's war against Hizballah in 2006 and its two anti-terror operations the Gaza Strip in 2009 and 2012. But meanwhile Israel would have its hands too full with threats on three borders to pursue military action against a nuclear Iran.

3. Tehran would buy another year's delay for spinning out its talks with the Six Powers (US, Russia, France, Britain, China and Germany) on their nuclear controversy.

At the weekly cabinet meeting in Jerusalem Sunday, Prime Minister Binyamin Netanyahu said "Israel faced some of the gravest threats in its existence" and they continue to run riot "in the east, the north and the south."

Behind his words, was an immediate neighborhood beset in last couple of weeks by al Qaeda's advance in Mali - now checked by French intervention; the Algerian gas field hostage siege; and the discovery of the strong interface among the various African Al Qaeda branches, including Egypt, in operations, logistics, shared arms suppliers and the pooling of jihadist manpower in the different arenas.
Israel's prime minister and security chiefs are clearly troubled by the perceived danger of the jihadist networks based in Egyptian Sinai and al Qaeda affiliates fighting in Syria joining up to attack Israel from two directions, the north and the south. This would be in keeping with the multiple, multinational terrorist threats surfacing in Africa.

With regard to Syria's chemical weapons, after convening an expanded security-diplomatic cabinet meeting last Wednesday, Jan. 23, the day after Israel's general election, Netanyahu remarked: "We have to look around us... What's happening in Iran and the lethal weapons in Syria, which is falling apart..."

He left the specifics to Deputy Prime Minister Sylvan Shalom, who said Sunday that if chemical weapons reached Hizballah or Syrian rebel hands, "Such a development would be a crossing of all red lines that would require a different approach, including even preventive operations."

But even Shalom did not specify where the red lines would be.
Posted by: lotp || 01/28/2013 00:00 || Comments || Link || E-Mail|| [6523 views] Top|| File under:
UN humanitarian chief in Syria for talks
DAMASCUS, Syria - The United Nations humanitarian chief was in Damascus on Sunday for talks with Syrian officials about the nation's conflict. Valerie Amos did not make any public remarks upon her arrival in Damascus on Sunday for a two-day visit, but at the World Economic Forum in Davos last week, she said world powers had not done enough to lessen Syrian suffering.


The money spent on the Davos Forum might have put a dent in the suffering but that's completely different, of course...

"The humanitarian situation in Syria is already catastrophic and it's clearly getting worse," she said. "What we are seeing now are the consequences of the failure of the international community to unite to resolve the crisis."


Noticed that, did you Valerie? The Russians and Chinese are on one side, the Iranians and their minions are on another, the Lebanese are quaking in fear on another side, the Turks are seething on yet another side, the Israelis are warily watching from their side, the Sunni Arabs are on at least two sides, maybe three, the Euros are on the far, far side a long ways away, and the U.S. is on the side-line hoping not to be called to come into the game. You need those hexadecahedron dice the kids use in Dungeons and Dragons to roll hits for each side. So it's a failure to unite alright. You got it on the first try!

The U.N. says more than 60,000 people have been killed since the start of the conflict in March 2011.

Living conditions have deteriorated across Syria during the 22-month conflict, which began with political protests that escalated into a civil war with scores of rebel groups battling President Bashar Assad's forces. Entire towns and neighborhoods have been damaged in the fighting, and more than 2 million people are internally displaced, with another 650,000 seeking refuge in neighboring countries.

Some areas face food shortages, and even areas that have been spared large-scale violence like Damascus lack sufficient quantities of gasoline, heating oil and cooking gas.

On Friday, the U.N. announced it was preparing to send $10 million in new U.S. aid to help alleviate hunger in northern Syria.

World powers remain divided on how to solve the crisis.
The U.S. and many Arab and European countries have called on Assad to step down, while Russia, China and Iran refuse any pressure from outside that seeks to hasten the regime's fall. On Saturday, Iran made its strongest warning to date that it could intervene militarily to help Assad's regime.

A senior Israeli Cabinet minister warned on Sunday that Israeli could attack sites in Syria if Assad's regime transferred chemical weapons to the Hezbollah militant group in Lebanon. Vice Prime Minister Silvan Shalom confirmed to Israel's Army Radio that top security officials held a special meeting last week to discuss Syria's chemical weapons arsenal.

"It would be crossing a line that would demand a different approach, including even action," he said. Asked whether this might mean a pre-emptive attack, he said: "We will have to make the decisions."
Posted by: Steve White || 01/28/2013 00:00 || Comments || Link || E-Mail|| [6465 views] Top|| File under:
60 Syrian Kurd villages turn ghost towns
AL AIDO (SYRIA) — In this green, mountainous part of northwest Syria, the boom of shells vibrates every few hours through dozens of villages abandoned by their terrified Kurdish inhabitants. Small groups of rebel fighters have now taken up position in some of the empty homes, patrolling the rocket-scarred streets in vehicles with markings declaring them to be the "Commission for Civilian Protection".

But with the civilians gone, the insurgents' real duty is to prevent any advance by Syrian forces located around five kilometres away.

"This is effectively the front line," the grizzled 65-year-old commander of one unit, going by the name Abu Feras, said. "There's no clashes between the FSA (rebel Free Syrian Army) and the government, only shelling and bombing from the government positions."

According to Feras, government officers are afraid that their platoons of conscripts could desert at the first opportunity, while the rebels are too low on weapons and ammunition to forge ahead. The result is a stalemate which has made life impossible for the Kurdish civilians who used to live in the 60 villages in the area, in the northern reaches of Latakia province. Almost all have left, moving farther north towards the Turkish border where they feel safer.

For now, they are crammed into small houses left vacant by better-off Syrians near the border and who are now waiting out the war in Turkey. But more arrive each day, putting a strain on both lodgings and charity.

A minority traditionally at the poorer end of Syrian society, the Kurds have neither the money nor the means to stay in Turkey. Instead they can be seen cooking bread or drinking tea by the side of the road. In Khirbet Al Joz, a village butting the border, a local farmer was converting a parcel of his own land for use as a refugee camp able to shelter 10,000 people.

A large yellow bulldozer was seen levelling the earth for the 2,400 tents to be supplied by a Qatari company, which the farmer, Abdel Nasser Ahmed Fezoo, said was acting under Turkish authorisation.

"We want to build a refugee camp in an area under FSA control, close to the border," Fezoo said.

"There will be five to six people per tent. Bottled water will be delivered through Turkey. They'll use ground water for washing. And I'll put latrines down by the creek," he said.


The better to spread disease...

Fezoo said he came up with the idea two months ago, when he saw that his village was "full". Funding and support, he said, was coming from Turkish donors — and from one foreign organisation that he declined to identify.


Can't be the U.N. Maybe it's the Saudis...
Posted by: Steve White || 01/28/2013 00:00 || Comments || Link || E-Mail|| [6464 views] Top|| File under:
Who's in the News
59
[untagged]
6
Arab Spring
4
Govt of Syria
3
al-Qaeda in North Africa
2
TTP
1
Boko Haram
1
Govt of Pakistan
1
Ansar Dine
1
Salafists
1
Sipah-e-Sahaba Pakistan
1
Taliban
1
Thai Insurgency
1
Lashkar e-Jhangvi
1
al-Shabaab
Bookmark
E-Mail Me
The Classics
The O Club
Rantburg Store
The Bloids
The Never-ending Story
Thugburg
Gulf War I
The Way We Were
Bio
Merry-Go-Blog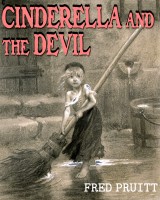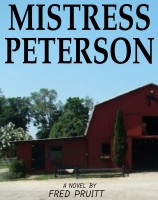 On Sale now!


A multi-volume chronology and reference guide set detailing three years of the Mexican Drug War between 2010 and 2012.

Rantburg.com and borderlandbeat.com correspondent and author Chris Covert presents his first non-fiction work detailing the drug and gang related violence in Mexico.

Chris gives us Mexican press dispatches of drug and gang war violence over three years, presented in a multi volume set intended to chronicle the death, violence and mayhem which has dominated Mexico for six years.
Click here for more information


Meet the Mods
In no particular order...


Steve White
Seafarious
Pappy
lotp
Scooter McGruder
john frum
tu3031
badanov
sherry
ryuge
GolfBravoUSMC
Bright Pebbles
trailing wife
Gloria
Fred
Besoeker
Glenmore
Frank G
3dc
Skidmark
Alaska Paul



Better than the average link...



Rantburg was assembled from recycled algorithms in the United States of America. No trees were destroyed in the production of this weblog. We did hurt some, though. Sorry.
3.233.217.106

Help keep the Burg running! Paypal: