Africa North
Egypt National Defense Council Calls for Dialogue
Dialogue will fix the problem. It aways does, especially if the participants wear top hats and those marvelous striped pants with their morning coats. ...What? No, I do not think there is an aspect of the cargo cultish to my previous statement. The very idea!
[An Nahar] Egypt's national defense council headed by President Mohamed Morsi on Saturday appealed for calm and called for a national dialogue as deadly

festivities

raged.

In a statement read out on state television


... and if you can't believe state television who can you believe?


by Information Minister Salah Abdel Maqsud, the council called for dialogue with "independent national figures" to settle political differences and agree on a mechanism for an upcoming parliamentary election.

It also condemned violence that has left nearly 40 people dead in two days of

festivities

in several parts of the country, calling on political forces "to maintain the peaceful nature of expression".

Nine people were killed on Friday as Egyptians

erupted into the streets

to demand change on the second anniversary of the uprising that toppled Hosni Mubarak


...The former President-for-Life of Egypt, dumped by popular demand in early 2011...


.

Posted by: Fred || 01/27/2013 00:00 || Comments || Link || E-Mail|| [6478 views] Top|| File under: Arab Spring
Algeria attack mastermind targets Maghreb
Useful background on the gentleman in question.
[MAGHAREBIA] The

criminal mastermind

of the Algerian gas facility attack is well known to Maghreb security officials.

The In Amenas siege that left nearly 40 civilians dead last week is the latest terror operation by Mokhtar Belmokhtar, also known as Khaled Abou El Abbas or Laaouar.

For nearly 20 years, the one-eyed terrorist has left a bloody trail across Algeria, Libya, Mauritania, Niger and Mali.

Born in Ghardaia in 1972, Belmokhtar fought in Afghanistan before returning to Algeria in 1993, where he joined the Armed Islamic Group (GIA). He eventually linked up with the Salafist Group for Preaching and Combat


... now known as al-Qaeda in the Islamic Maghreb...


(GSPC), which became al-Qaeda in the Islamic Maghreb (AQIM).

In recent years, Belmokhtar took charge of AQIM's El Moulethemine Brigade. Amid leadership disputes and internal quarrelling over ransom payments, he broke away from AQIM last fall, while still affirming loyalty to the global al-Qaeda network.

In a video released January 17th, Laaouar claimed credit for the Algeria attack. He blamed the siege in part on Algeria's support for the international military intervention in Mali, where Belmokhtar and other al-Qaeda leaders have taken refuge.

Belmokhtar has used his ties across the Sahel-Saharan region to build his operation.

"He is the first to penetrate the social fabric of the Touareg and Arabs of northern Mali and the Sahara in general. He wove relationships with various tribal leaders by virtue of intermarriage and money," explained Sid Ahmed Ould Abdel Kader, a Sahel expert and veteran of the 1990s Touareg rebellion.

"Laaouar was married in Azawad and local brokers managed his money," he said.

"The Libyan revolution also contributed to his rise by weapons and new recruits available," analyst Abdul Hamid Ansari pointed out.

The transnational nature of the terrorist's activity highlights the need for Maghreb and Sahel states to co-operate on security, experts say.

"Such co-operation could provide security for their people and protect their borders from the threat of terrorism," Mauritanian analyst Bechir Ould Banah told Magharebia.

He added, "If co-operation had taken place to the required extent, the terrorist Laaouar and his group would not have been able to infiltrate and threaten the interests of the region for over a decade."

"All countries of the Maghreb should go beyond the narrow view of borders when it comes to security and the war of terror," the analyst concluded.

Analyst Mohamed Mahmoud Ould Mohamed Ahmed agreed with the need for a concerted approach to security.

"The number one reason that Laaouar can pose a threat is the lack of security co-ordination between the countries of the Maghreb, due to political differences lurking beneath the surface," he said.

After Belmokhtar separated from AQIM and created his own brigade, he was able to expand his terrain, security expert and strategic analyst Hamdi Ould Dah noted.

Because of the new terror map, a pan-Maghreb approach is needed, Ould Dah said, adding that this would require "a lot of co-ordination among Libya, Algeria, Tunisia and, to some extent, Mauritania".

Posted by: Fred || 01/27/2013 00:00 || Comments || Link || E-Mail|| [6474 views] Top|| File under: al-Qaeda in North Africa
Africa Subsaharan
Nigeria's Boko Haram Members Trained in Mali, Minister Says
[BLOOMBERG] The Nigerian government said some members of Boko Haram
... not to be confused with Procol Harum, Harum Scarum, possibly to be confused with Helter Skelter. The Nigerian version of al-Qaeda and the Taliban rolled together and flavored with a smigeon of distinctly Subsaharan ignorance and brutality...
, the

myrmidon

Islamist group it's been fighting since 2009, were trained in northern Mali and have links with Islamist

gunnies

controlling the region.

Nigeria, Africa's largest oil producer, sent troops to help expel Islamists from northern Mali as a part of the West African country's own fight against Boko Haram, "because we know that there was a linkage between them and the groups in Mali," Foreign Minister Olugbenga Ashiru said in an interview yesterday in the Æthiopian capital Addis Ababa.

"Some of those characters were trained in northern Mali," Ashiru said. "So if we can destroy their capability in northern Mali it will help us at home."

Nigeria, Africa's most populous nation, is battling an insurgency by Boko Haram that has killed hundreds of people since 2009. The group, which wants to establish an Islamic state in Nigeria, has carried out bomb and gun attacks in the mainly

Moslem

north and Abuja, the capital. Nigeria's more than 160 million people are almost evenly split between the north and a largely Christian south.

Nigeria is sending 1,200 troops to Mali to join soldiers from

La Belle France

and other West African countries seeking to recapture territory lost to Islamist Islamic fascisti and ethnic Touareg separatists. The crisis may spill into Nigeria if not brought under control, President
Goodluck Jonathan


... 14th President of Nigeria. He was Governor of Bayelsa State from 9 December 2005 to 28 May 2007, and was sworn in as Vice President on 29 May 2007. Jonathan is a member of the ruling People's Democratic Party (PDP). He is a lover of nifty hats, which makes him easily recognizable unless someone else in the room is wearing a neat chapeau...


told

politician

s on Jan. 17.

Links Investigated

The government is investigating links between Boko Haram and Islamist

gunnies

in control of almost two-thirds of Mali, Colonel Mohammed Yerima, director of information at Nigeria's Defense Ministry, said Jan. 22.

Yerima said there's no difference between the Mali-based Islamists and Boko Haram, and Nigerian authorities will treat them the same way. He said there is "every possibility that they will heighten their attacks."

Central Bank of Nigeria Governor Lamido Sanusi backed the government's move, urging the Nigerian forces to try to find the training camps in northern Mali and stop the Islamic fascisti from there. The 2011 ouster of Muammar Qadaffy


... who had more funny outfits than Louis XIV...


in Libya destabilized the region, with many sub-Saharan Africans in his army fleeing to their countries with weapons, he said.

Abuse Allegations

"A lot of this problem seems to be emanating from the deserts of Mauritania and Mali and of course southern Algeria," Sanusi said in an interview today at the World Economic Forum in Davos. "So, it's in the interest of the country to go to the source and nip it."

Boko Haram has links with

myrmidon

groups in North Africa and in northern Mali, President Jonathan told CNN on Jan. 23. He rejected accusations by rights groups that the Nigerian authorities are inflaming the situation by committing abuses in their crackdown on Boko Haram.

Human Rights Watch


... dedicated to bitching about human rights violations around the world...


and Amnesia Amnesty International said Nigerian forces committed extrajudicial killings, shot jugged
Keep yer hands where we can see 'em, if yez please!
people dead or beat people to death in detention and in the streets. The groups said actions by Nigerian forces are illegal and are inflaming civilians who aren't linked to the group, giving Boko Haram more ground to recruit people.
Posted by: Fred || 01/27/2013 10:52 || Comments || Link || E-Mail|| [6474 views] Top|| File under: Boko Haram
Nigeria: 'Name Boko Haram Members in Your Govt'
[ALLAFRICA] Congress for Progressive Change (CPC) has challenged President Goodluck Jonathan to name agents of Boko Haram in his government and possibly prosecute them.

This was even as General Muhammadu Buhari (rtd) had condemned the Jonathan administration for failing to secure lives and property in the country. National Publicity Secretary of the CPC, Engr. Rotimi Fashakin, in a statement made available to newsmen in Abuja accused Okupe of deploying bullish tactics to shut up critics as well as opposition in the country in his response to the former Head of State's comments.

"Does it not speak eloquently on the mind-set of the President that he encourages his aides to lambast a former Nigerian leader and respected statesman for volunteering his concern on the general insecurity in the Nation state?

"Is it not a matter of grave concern that when a respected monarch, with all the retinue of security staff, could be so gruesomely attacked on the street, what hope is there for the ordinary Nigerian in this dispensation?

"Is it not ludicrous that, for more than one year since this President declared the infiltration of his government by Boko Haram, nobody (within his government) has been handed over for judicial prosecution?

"Is it not true that, rather than making the polity safe for the Citizens (based on the oath of allegiance sworn to on 29th May, 2011), this President has lately renewed his assault on our collective psyche with all the shenanigans of devious politicking, ahead of 2015 elections?," the party queried.

The CPC said it would continue to leave up to its billing as a political party and also as vibrant opposition political party and help the nation in its quest for uprightness and accountability.
Posted by: Fred || 01/27/2013 10:49 || Comments || Link || E-Mail|| [6487 views] Top|| File under: Boko Haram
Arabia
Southern Yemen marches on
[Yemen Post] As Sana'a prepares for the arrival of UN Security Council representatives ahead of a meeting on Yemen meant to iron out the country's next moves in the framework of the transition of power, activists in Aden - southern seaport and main stronghold of al-Harak, Southern Secessionist Movement - called for a Million Men March.

Secessionists hardliners advocated a clean break from Sana'a central government this Thursday afternoon from Crater - a popular district of Aden - urging all able men and women to stand for their freedom and right to self-determination in an unequivocal rejection of northern dominance.

With pictures of Ali Salem al-Beidth - former president of South Yemen - held as flags, tens of thousands of protesters chanted independence.

Political activists said they wanted to send a clear message to the international community and Sana'a central government through the march and drill into politicians psyche that South Yemen would not agree to less than it deserves - Freedom -

The move came a day after UN special envoy to Yemen Jamal Benomar returned to the capital ahead of the UNSC meeting.

With Soddy Arabia


...a kingdom taking up the bulk of the Arabian peninsula. Its primary economic activity involves exporting oil and soaking Islamic rubes on the annual hajj pilgrimage. The country supports a large number of princes in whatcha might call princely splendor. When the oil runs out the rest of the world is going to kick sand in their national face...


having failed so far to reconcile al-Harak inner factions on their calls for independence - The Saudis have hard at work over the past few months, promoting territorial and political unity as the only way out of the current crisis - politicians are contemplating federalism.

Mohammed Abu-Lohoom, founder and Head of the Justice and Building party first proposed the establishment of a federal system in Yemen in 2011, saying it would give groups such as the Houthis and al-Harak the freedom they required while maintaining Yemen's territorial integrity.


Posted by: Fred || 01/27/2013 00:00 || Comments || Link || E-Mail|| [6476 views] Top|| File under: Arab Spring
No Turkish connection to new found weapon cargo
[Yemen Post] When Yemen authorities reported last Thursday they discovered yet another weapon cargo bearing the made in Turkey seal, allegations immediately resurfaced that Ankara was illegally exporting weapons to Yemen.

A closer look at the evidences paint an entirely different picture.

The shipment which was registered under "plastic goods" was concealing a large amount of traumatic weapons. The entire concealment -- guns and riffles -


Ok, definition time: what is the difference between guns and rifles?

Actually, we used to be pretty meticulous when I was in the Army about the difference between a "rifle" and a "gun." A rifle was what we lugged around in basic training -- in my day, an M14, later the much lighter M16. A gun was that big, long, tubular thing hanging off the front of a tank, or an artillery piece. Then when I went into artillery we learned that a "gun" is the big, long thing on a tank, or an antitank piece, or those things in the turrets of battleships, while modern-day artillerists fired "howitzers" or more generally "pieces." That sort of semantic finickiness is probably gone from the Army now, swept away with the correct spelling of "fuze".


cannot under international law and regulations be described as a weapon shipment since none of the devices found have the ability to fire live ammunitions, only rubber bullets.

Traumatic weapons are often used for crowd control, self defense or training purposes.

Russia for example is well-known for "arming" its security forces with traumatic guns and riffles when dealing with riots.

Moreover, traumatic weapons benefit from relax import-export regulations and therefore can easily be bought by individuals or companies and then loaded and shipped internationally without raising much concerns from the Customs authorities.

That being said, a Yemen security expert explained that although the cargo found in Aden could not in its current shape be labeled or described as weapons, clever engineering could turn them into lethal instruments.

And while Saba - Yemen News Agency - quoted Mohammed Ziman, Head of the Customs Authority as saying "According to preliminary information, the cargo included about 3780 machine guns, T14 type," it failed to explain that the weapons were non lethal and perfectly conform to international trading standards.

Turkey Ambassador Fazli Corman who upon being notified by Yemen officials of the discovery of yet another shipment of weapons, bearing a relation to Turkey, was keen to offer his support and absolute cooperation. He flew on Friday to Aden where he met local officials and personally inspected the ship.

Ambassador Corman noted that while the Yemeni authorities could rest assured of his support, he felt the two months delay in between the arrival of the ship to Aden and the inspection could now prove detrimental to forensic experts and therefore impede the inquiry.

Ambassador Corman also deplored the "hasty conclusions" some members of the press felt compel to publish, stressing that none of the evidence found so far could in any way shape or form involve Turkey in a smuggling plot.

Security experts close to the matter pointed to the troubling possibility of Yemen being turned into a weapon smuggling hub for criminal organizations or terror groups in the region. By its geography and 2000Km of coast, Yemen sits at a crossroad between the Middle East, Africa and Asia, a perfect transit area.

"The weapons found are very unlikely aimed at the Yemeni market. Yemen has one of the world highest ratio of weapons per inhabitant, and traditionally Yemenis go for much powerful firearms; small hand guns are not your typical weapon of choice around here," said a retired security officer.

But what is now puzzling experts is the idea that criminals could be trying to turn traumatic weapons into live ammunitions-shooting firearms, using their toy-looking exterior to pass them off as such, fooling foreign countries into allowing them into their territory.

An officer recently retired from the Central Security Forces said that in her mind there was no doubt the shipment was either destined to be transported by road across Yemen's borders to another region altogether or meant for local terror group such as al-Qaeda.

"The amount of small guns does not fit the militia theory - individuals in Yemen theorized Turkey is arming factions in Yemen to spread instability - but could be used by Islamic fascisti to carry out an attack or infiltrate a public area without alerting the attention of the authorities."


Posted by: Fred || 01/27/2013 00:00 || Comments || Link || E-Mail|| [6477 views] Top|| File under:
China-Japan-Koreas
N. Korea Readies Nuclear Test
A U.S. research institute devoted to analysis of North Korea says the country's nuclear site is in a high state of readiness to conduct another nuclear test. Joel Wit, the founder of 38 North website, said satellite images show that such a test could be conducted within weeks if ordered by Pyongyang.

"What we see is a lot of activity at the site and it's easy for us to see that because there has been snow there and you can see that the roads that are in use are not covered with snow, nor are a lot of the footpaths in the area near the test tunnel," he said.

Wit said that satellite photos taken on January 4 also show many North Koreans lined up near the entrance to the test tunnel which, he says, could be armed guards. In addition, there are a lot of buses and other vehicles in the area, which he says is unusual in the winter.
Posted by: Steve White || 01/27/2013 00:00 || Comments || Link || E-Mail|| [6508 views] Top|| File under:
The Grand Turk
Patriot missile defense battery operational
NATO says the first of six Patriot missile defense batteries deployed to southern Turkey to intercept possible rocket fired from Syria has been declared operational. The alliance's supreme commander Adm. James Stavridis said Saturday the deployment represented "a clear demonstration of the agility and flexibility of NATO forces and of our willingness to defend allies who face threats."

The United States, Germany and the Netherlands are providing two batteries each of the latest version of the U.S.-made Patriots, which is optimized for intercepting incoming rockets.

The first battery to become operational was a Dutch unit. It will help to protect the city of Adana, NATO said. The rest of the units are expected to become fully operational in the next few days.

Syria has not fired any of its surface-to-surface missiles at Turkey during its nearly two-year civil war. Its government has described the NATO deployment as a provocation.

Posted by: Steve White || 01/27/2013 00:00 || Comments || Link || E-Mail|| [6513 views] Top|| File under:
India-Pakistan
Pakistan: Countering Militancy in PATA
"Pakistan's Provincially Administered Tribal Areas (PATA), which include Swat and six neighbouring districts and areas in Khyber Pakhtunkhwa province (KPK), remains volatile more than three years after military operations sought to oust Islamist extremists. Militant groups such as the Sunni extremist Tehrik-e-Nifaz-e-Shariat-e-Mohammadi (TNSM) and its Pakistani Taliban-linked Fazlullah faction are no longer as powerful in Swat and other parts of PATA as they were in 2008 and early 2009, but their leaders and foot soldiers remain at large, regularly attacking security personnel and civilians."

"Public and political support for action against the TNSM and allied Pakistani Taliban networks in Swat and its neighbouring districts remains strong, demonstrated by the outrage against the 9 October 2012 attack by Mullah Fazlullah's Taliban faction on Malala Yousafzai, a Swat-based fourteen-year-old activist for girls' right to education."


Sorry to hear about the girl. Glad to hear about the outrage.


"Despite public opposition to Islamist militancy in Swat and neighbouring PATA districts, the ANP-led provincial government has not repealed the Nizam-e-Adl Regulation 2009, which imposed Sharia (Islamic law) in PATA as part of a military-devised peace deal with the Taliban-allied TNSM in April 2009."


How did that work out?


"Efforts to revive a shattered economy, once heavily dependent on tourism, have also faltered, and pressing humanitarian needs remain unmet because of continued instability and short-sighted military-dictated policies and methods."


Yep, I had to drop the PATA from my list of top tourist spots.





Near the end of the Executive summary is a list of recommendations. For some reason, number 10 stuck out.


"10. Review the constitutionality of jirgas (tribal councils), including consistency with fundamental rights of equality, dignity and fair trial, drawing on the 2004 judgment of the Sindh High Court that deemed these forums unconstitutional."


There they go again, expecting Wahhabi and Salafist to care about fundamental rights of equality, dignity and fair trial.



Posted by: Mike Ramsey || 01/27/2013 11:21 || Comments || Link || E-Mail|| [6487 views] Top|| File under:
Nuggets From The Urdu Press
These nuggets are culled from the Urdu press. They are summarised here without comment. Absurd or ridiculous, tft takes no responsibility for them


In which a blockbuster is sold, women are paid, a handsome bribe fails...and the Imran factor is declared dead. Sing loudly hosannas, dear Reader, for all that is good on this final Sunday in January.

Orya Maqbul Jan on democracy
Writing in Dunya famous columnist and intellectual Orya Maqbul Jan said that interest-based economy and democracy were two evils that looked pretty on surface but were ugly in essence. Their exterior was magical but their interior was blood-stained, savage and disgusting. They rode together and could not last without each other's help. The media, which is the bought slave of these two wolves, presents itself as a sheep to the nation but in fact it was a Dracula clad in fine attire. The people became ensnared in their magic and fell victim to their bloody fangs. Under democracy the evil of trickle-down effect spread by capitalism fills the coffers of the rich who are then supposed to throw some crumbs to the populace.


Sounds like a blockbuster film proposal -- but we definitely want a Marianne type to play Democracie.

Tahirul Qadri bribed women with Rs 2,000 each
Quoted in Dunya Sajid Mir leader of Markazi Jamaat Ahle Hadith stated that Tahirul Qadri was put forward as a pawn by the US and UK while the military and the establishment were trying to damage the political base of
Nawaz Sharif


... served two non-consecutive terms as prime minister, heads the Pakistain Moslem League (Nawaz). Noted for his spectacular corruption, the 1998 Pak nuclear test, border war with India, and for being tossed by General Musharraf...


in Punjab. His long marchers were propelled by bribe. He gave Rs 2,000 each to all women who attended his rally in Lahore. He added that MQM and PMLQ were also filling Qadri's treasury with their funds so that he can go on disrupting politics. After the death of 'Imran factor' Qadri was the new pawn placed in the field of politics.

Tahirul Qadri enemy of democracy
Quoted in Jang Chaudhry Nisar Ali Khan stated that Qadri had entered Pakistain as an enemy of democracy. Fazlur Rehman of JUIF said that Qadri was a doctor who had come to cut up the belly of democracy but he (Fazl) will not allow him to do that.

Story of two Tahirs
Writing in Dunya Nazeer Naji stated that once adviser to governor Punjab under Musharraf, Allama Tahir Mehmood Ashrafi went to see his namesake Allama Tahirul Qadri to tell him that General Musharraf looked at Qadri with kindness after receiving a gracious letter of extreme unction from Allama Dr Qadri. The meeting was most propitious because when Ashrafi came to his car his drivers had received expensive cloth for their suits and large bundle of gifts for Ashrafi had already been placed in his car. After this, letters were exchanged between Musharraf and Qadri but after some time Musharraf turned his attention elsewhere, whereupon Qadri wrote to him saying he would not mind becoming head of the Council of Islamic Ideology. But Musharraf did not show any reaction.

Qazi Hussain Ahmad great man
Columnist and anchor Hamid Mir wrote in Jang that Qazi Hussain Ahmad
... third president (1987--2009) of the PakJamaat-e-Islami. Qazi was also head of the Muttahidah Majlis-e-Amal until his ego became bigger than the organization. Qazi is what is known as a fiery preacher, which means he has lots of volume, a good delivery, and not a lot of reverence for coherence. He was the patron of Gulbuddin Hekmatyar, Rasool Sayyaf and Osama bin Laden during the war against the Soviets. He used to recommend drinking camel's urine to maintain good health before his kidneys started to go...
was the greatest Jamaat Islami leader after Maulana Maududi. His moderation was so touching that journalist Suhail Warraich, who was critical of Jamaat, got Qazi Hussain Ahmad to solemnize his marriage. After Musharraf fired Nawaz Sharif's government, he called on Qazi to join him but Qazi was not forthcoming with enthusiasm. In 2001 Hamid Mir went to Tehran with Qazi and met Hekmatyar who was then staying there. Qazi was critical of Hekmatyar who defended himself with deference. Qazi told him that it was wrong to start infighting among mujahideen and it was important to reach out to Northern Alliance. Qazi declined to become chief of the Jamaat for the fourth time in 2008.

What is Minhajul Koran?
Daily Jang published a profile of Tahirul Qadri's organization Minhajul Koran saying Tahirul Qadri and six of his family controlled it. Out of the Board of Directors three were approached but they were not aware they were members of the Board. Justice (Retd) Sheikh Riaz Hussain said he was a member a long time ago and Prof Humayun Ehsan said he did not know that he was on the Board. MNA Farooq Amjad Mir of Tehrik Insaf said he had resigned from the Board of Minhaj but did not know he was still a member. Qadri's two sons Hasan and Husain Muhiuddin hold important offices in Minhaj. Muhiuddin was the name of the famous mystic Abdul Qadir Jilani.

CM Hoti and fourth marriage
Reported in Dunya Chief Minister Khyber-Pakhtunkhwa


... formerly NWFP, still Terrorism Central...


Amir Azam Hoti had married his fourth wife Humaira without the permission of his third wife Shamim Kayani


... four star general, current Chief of Army Staff of the Mighty Pak Army. Kayani is the former Director General of ISI...


who had demanded payment of Rs 11 crore. In one court Hoti had pledged to pay Rs 11 crore to Shamim Kayani and give her a house in Islamabad in six months while in another court he had denied that he was married to her. Meanwhile Shamim Kayani has told the court that she fears for her life.

Hameed Gul says India about to fall
Reported in Dunya an organization called

Kashmire

Liberation Front was demonstrating in front of the Islamabad Press Club demanding liberation of

Kashmire

from India and its revival as a sovereign state. During the demonstration retired ISI boss Hameed Gul passed by, at which the protesters raised slogans against Pakistain too. Hameed Gul went into the crowd and advised them to raise the slogan of joining Pakistain because India was about to fall.

Only relationship with India: enmity!
Daily Dunya reported that retired generals of Pakistain army said rude things about India. Aslam Beg
...occasionally incoherent retired four-star general who was the Chief of Army Staff of the Mighty Pak Army, succeeding the creepy General Muhammad Zia-ul-Haq, after the latter was rubbed out died in an air crash in 1988. The general was involved up to his hairy ears in the Mehran bank scandal, shuffling millions in public money to buy or lease politicians, and is believed one of the prime movers in the sale of Pak nuclear technology to Iran. He ranks second only to Hamid Gul in the volume and flavor of his anti-Western vitriol..
said if India was feeling indisposed then Pakistain had the right medicine for her cure (tabiyat theek kar dain gai). The generals said India had two sets of teeth, one for showing and one for eating and that it had not accepted Pakistain as a state. Mirza Aslam Beg said India was shooting our soldiers across the border while some Paks were doing japhian (embraces) of amn ki asha (hope for peace) with Indians. He said Pakistain could accept not India as a Most Favoured Nation because India still had to decide the issue of

Kashmire

. Hameed Gul said the only rishta (relationship) with India was that of enmity.

PMLQ richest, PPP poorest!
Reported in Jang the Election Commission made public the funds notified by the political parties. PMLQ was the richest with 5 crore in the bank, the PPP poorest with only Rs 4 lakh. PMLN had Rs 3 crore, MQM and Insaf had one crore each.

Balochistan as two-nation province
Quoted in Dunya leader of Pakhtunkhwa Milli Awami Party Mehmood Khan Achakzai stated that Pakistain must accept the prior right of the Baloch over all natural resources of Balochistan



...the Pak province bordering Kandahar and Uruzgun provinces in Afghanistan and Sistan Baluchistan in Iran. Its native Baloch propulation is being displaced by Pashtuns and Punjabis and they aren't happy about it...


. He said the Balochistan issue would be resolved when the existence of two nations - Baloch and Pashtun - was accepted there through a constitutional arrangement. He said the chief minister's post should alternate between the two nations.

Leftist Pervaiz Rasheed and the Quaid
Writing in Dunya famous columnist Haroon Rasheed stated that Senator Pervaiz Rasheed of PMLN was an old leftist who had found a niche in Nawaz Sharif's party while forgetting that

Moslem

League is a party of Quaid-e-Azam whom he never quotes. He was pulling the PMLN in the direction of liberal-leftists while more loyal

Moslem

Leaguers like Raja Zafrul Haq had receded to the background. Now the latest lesson Pervaiz Rasheed had taught Nawaz Sharif was that he should get the old leftists on board to benefit from their strength. When the traditional voters of PMLN discover that the party has compromised on its fundamental values they will stop supporting it.
Posted by: trailing wife || 01/27/2013 00:00 || Comments || Link || E-Mail|| [6475 views] Top|| File under:
Iraq
Iraq Shiite Mosque Suicide Attacker 'Escaped Jail'
[An Nahar] A

jacket wallah

who killed 42 people at a funeral in a Shiite mosque this week had

beat feet from

prison in an al-Qaeda jail break in September, a provincial politician claimed on Saturday.

The attacker, who struck on Wednesday in Tuz Khurmatu, north of Storied Baghdad


...located along the Tigris River, founded in the 8th century, home of the Abbasid Caliphate...


, also

maimed

75 people in the deadliest single attack in Iraq since July 23.

Officials claimed he had entered the mosque by disguising himself as a

holy man

.

"The suicide bomber was one of the prisoners who

beat feet from

Tikrit," said Ali Hashem Oghlu, a provincial councilor in Salaheddin, in which Tuz Khurmatu is located.

The funeral had been for Oghlu's brother-in-law.

The politician was referring to a jail break in Tikrit, capital of Salaheddin, after an assault by al-Qaeda

gunnies

in which dozens escaped.

Oghlu named the attacker as Ahmed Ibrahim Hassan al-Hashmawi, which corresponds with the name of one of the escapees listed by the interior ministry.

Hashmawi had received five death sentences on terror-related charges, Oghlu said.

No group

grabbed credit

for the Tuz Khurmatu attack, but Sunni

gunnies

often launch attacks in a bid to destabilize the government and push Iraq back towards the sectarian violence that blighted it from 2005 to 2008.

Tuz Khurmatu lies in a tract of disputed territory that Kurdistan wants to incorporate into its autonomous three-province region against the wishes of the central government in Storied Baghdad.
Posted by: Fred || 01/27/2013 00:00 || Comments || Link || E-Mail|| [6476 views] Top|| File under: al-Qaeda in Iraq
Iraqi parliament passes law barring Maliki from third term
[FRANCE24] Iraq's parliament passed a new law on Saturday aimed at blocking Prime Minister Nuri al-Maliki from serving a third consecutive term, as the Shiite premier faced growing pressure from mass Sunni demonstrations against his government.


They had a president-for-life. They don't need a prime minister-for-life.


Lawmakers from Sunni, Kurdish and Shiite parties voted for the law, but the legislation still needs the president's approval and will face challenges in federal court after Maliki's supporters rejected the move as illegal.


"Yeah! His Excellency oughta be able to keep office until the Last Trumpet! There ain't nobody can do the job but him!"


The law, restricting the posts of prime minister, parliament speaker and president to two four-year terms, was approved as the Shiite premier struggled to bring an end to weeks of protests by Sunni demonstrators against his leadership.

"Parliament succeeded today in passing an important law to limit the terms of three posts, including the prime minister's," said Khalid Shwani, head of the legal panel of parliament.

Parliamentary elections are due early in 2014. First elected in 2005, Maliki was re-elected in 2010 in an indecisive ballot that lead to the formation of a fragile national unity government made up of Shiite, Sunni and Kurdish parties.

Kurdish parties, the Sunni-backed Iraqiya bloc and even some rivals in Maliki's own Shiite coalition failed to trigger a vote of no confidence against the prime minister last year, after having accused him of accumulating power at their expense.

Posted by: Fred || 01/27/2013 00:00 || Comments || Link || E-Mail|| [6477 views] Top|| File under: Arab Spring
Syria-Lebanon-Iran
Israeli minister welcomes report of huge blast at Iran nuclear plant
Israel's Home Front Defense Minister Avi Dichter on Sunday welcomed a report that Iran's Fordo nuclear facility had been rocked by a huge

kaboom

.

The report was published Friday on the website wnd.com, under the sensational headline: "Sabotage! Key Iranian nuclear facility hit?" It claimed that a blast deep within Fordo last Monday "destroyed much of the installation and trapped about 240 personnel deep underground," citing information from former intelligence officer Hamidreza Zakeri, who it said used to work with the Islamic regime's Ministry of Intelligence and National Security.

The article claimed the blast "shook facilities within a radius of three miles," that Iranian security forces had "enforced a no-traffic radius of 15 miles," that the Tehran-Qom highway was shut down for several hours after the blast, and that, "as of Wednesday afternoon, rescue workers had failed to reach the trapped personnel." It said US officials were aware of the reported blast.

There was no independent confirmation of the claims. Nonetheless, Israel's biggest-selling daily Yedioth Ahronoth led its Sunday paper with the report on the alleged blast, which it said might be "the most significant incidence of sabotage in the Iranian nuclear program to date."

Asked about the story, Dichter said, "Any

kaboom

in Iran that doesn't hurt people but hurts its assets is welcome."

The wnd.com report noted that Fordo "has become a center for Iran's nuclear activity because of the 2,700 centrifuges [there] enriching uranium to the 20-percent level... The regime's uranium enrichment process takes place at two known sites: the Natanz facility with more than 10,000 centrifuges and Fordow with more than 2,700. The regime currently has enough low-grade (3.5 percent) uranium stockpiled for six nuclear bombs if further enriched."

The report said that Iran's regime considers the explosion to be a case of sabotage and believes the explosives "could have reached the area disguised as equipment or in the uranium hexafluoride stock transferred to the site... The explosion occurred at the third centrifuge chambers, with the high-grade enriched uranium reserves below them."

Posted by: Grailet Thravinter2816 || 01/27/2013 09:52 || Comments || Link || E-Mail|| [6523 views] Top|| File under:
Iran Official: Attack On Syria Is Attack On Iran
[HOSTED.AP.ORG] Issuing Tehran's strongest warning to date, a top Iranian official said Saturday that any attack on Syria would be deemed an attack on Iran, a sign that it will do all it can to protect embattled Syrian
Hereditary President-for-Life Bashir Pencilneck al-Assad.


Despoiler of Deraa...


Ali Akbar Velayati, an aide to Iran's supreme leader Ayatollah Ali Khamenei, made his comments as Syrian troops conducted offensive air raids against rebels and discovered a trio of tunnels they were using to smuggle weapons in their fight to topple Assad.


I'm wondering if this is a prelude to "volunteers" from the Basij or the IRGC showing up to fight in Pencilneck's new "militia." All they have to do is term the aid the Sauds and Qatar are pouring in as "international intervention."


The world has been grappling over how to deal with Syria ever since an uprising against Assad's regime erupted nearly two years ago. But so far, there has been no international intervention on the ground where more than 60,000 people have been killed, according to the U.N.
There won't be an "international intervention." The Russians and the Chinese would be 100 percent against it. NATO don't want it spilling over Syria's borders, hence the Patriots, but they're not going to expend any money on it. The Medes and the Persians would be nothing but a source of additional cannon fodder.

The Syrian revolution was pretty neat when it started, evil against moderately good. Then al-Nusrah showed up and it became evil against moderately good and even more evil. The Nusrah turbans expect to toss Pencilneck, then install themselves as the next iron-fisted rulers. I think the Syrian opposition realizes that's what they intend but they're so involved with their own infighting they're not paying any attention to it, figuring they'll worry about it in the sweet by-and-by.
Posted by: Fred || 01/27/2013 00:00 || Comments || Link || E-Mail|| [6518 views] Top|| File under: Govt of Iran
Iran calls for formation of "Islamic military organization"
[Xinhua] Iran's defense minister on Saturday called for the formation of a joint military organization among

Moslem

states, Press TV reported.
Good idea. That way they'll have a force to destroy civilians people in the streets terrorists.
"We have proposed the establishment of a military organization comprising

Moslem

countries' armed forces in order to defend the rights of the oppressed people" including Paleostinians, Brigadier General Ahmad Vahidi was quoted as saying.


So that next time some Hamas megalomaniac decides to carpet bomb Israel with rockets and trigger another war the Moslem force can step in and turn it into a major regional conflict.




Moslem

states should not be third-rate powers, but must turn into one superior military power and do not allow any aggressor to think about invading Islamic countries, said the Iranian defense minister.
There are several reasons that won't work.


The first is that even among non-Salafist Moslems the term "innovation" isn't welcome;


the second is that the majority of Moslem countries have clan- or tribal-based societies in which the big man on the block is a warrior. But soldiers, competently led and even half trained, beat warriors every time unless outnumbered 100:1 or so. It was disciplined foot soldiers who defeated the French warriors, the guys on the horses fighting for glory and esteem, at Agincourt and Crecy. The disciplined U.S. army defeated the Commanches and the Sioux, who were nothing if not great warriors.


Thirdly, "Moslem" isn't a synonym for "united." Lots of those countries -- and sects -- don't like each other, because of the way their inhabitants wrap their turbans.


Fourth, you can bet your next paycheck that the Medes and the Persians see themselves leading this putative Islamic force to glory, and we can guess how the Gulf Arabs, for one, would react to that.


According to the report, Iran first called for the establishment of a defense treaty among

Moslem

countries in August 2012, with its defense minister saying that "If a strong and strategic defense alliance is formed among

Moslem

countries to defend Paleostine, the Zionist regime (of Israel) will have no choice but to accept the resolve and demand of the Paleostinian nation."


Yeah. Sure you can bully them into accepting your non-negotiable demands.


On Saturday, Vahidi described Israel as "the worst enemy" of Islamic countries and called for their unity against it.
Posted by: Fred || 01/27/2013 00:00 || Comments || Link || E-Mail|| [6516 views] Top|| File under: Govt of Iran
Iran to start up world's largest gasoline production unit
The Shazand oil refinery's RFCC gasoline prediction unit will officially come on stream in near future. Iranian president Mahmoud Ahmadinejad will inaugurate the project, the Mehr News Agency reported.


"Moshe, I got some new target coordinates for you."
"Missiles or Stuxnet this time?"

The project will come on stream at a cost of 3.5 billion dollars.

By implementing the project, the refinery's gasoline output would be increased to 16 million litres from the previous figure of four million litres. Once the third development phase of the Abadan Oil Refinery, the LAvan refinery's gasoline production unit, and the RFCC unit of the Shazand Refinery come on stream, the country's clean gasoline output, which meets Euro-4 and Euro-5 standards, will reach 25 million liters, from the current figure of 12 million.

Iran will start selling gasoline conforming to Euro-4 standard in 8 cities from February. The move is a part of Iran's efforts to reduce air pollution. The produced gasoline currently meets Euro-2 standards, he said, adding that newly established refineries are able to produce gasoline which meets both Euro-4 and Euro-5 standards.
Posted by: Steve White || 01/27/2013 00:00 || Comments || Link || E-Mail|| [6489 views] Top|| File under:
Who's in the News
34
[untagged]
6
Arab Spring
4
al-Qaeda in North Africa
3
Boko Haram
2
al-Qaeda in Iraq
2
Govt of Iran
2
Govt of Syria
1
Baloch Liberation Army
1
Govt of Pakistan
1
Salafists
Bookmark
E-Mail Me
The Classics
The O Club
Rantburg Store
The Bloids
The Never-ending Story
Thugburg
Gulf War I
The Way We Were
Bio
Merry-Go-Blog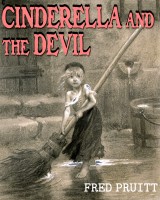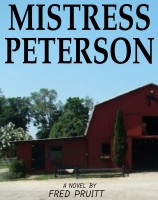 On Sale now!


A multi-volume chronology and reference guide set detailing three years of the Mexican Drug War between 2010 and 2012.

Rantburg.com and borderlandbeat.com correspondent and author Chris Covert presents his first non-fiction work detailing the drug and gang related violence in Mexico.

Chris gives us Mexican press dispatches of drug and gang war violence over three years, presented in a multi volume set intended to chronicle the death, violence and mayhem which has dominated Mexico for six years.
Click here for more information


Meet the Mods
In no particular order...


Steve White
Seafarious
Pappy
lotp
Scooter McGruder
john frum
tu3031
badanov
sherry
ryuge
GolfBravoUSMC
Bright Pebbles
trailing wife
Gloria
Fred
Besoeker
Glenmore
Frank G
3dc
Skidmark
Alaska Paul



Better than the average link...



Rantburg was assembled from recycled algorithms in the United States of America. No trees were destroyed in the production of this weblog. We did hurt some, though. Sorry.
54.80.252.84

Help keep the Burg running! Paypal: