--Tech & Moderator Notes
Change of weapons terms
For as long as the Mexican Drug War continues and I can still report on it, I will stop using the term assault rifle to refer to modern rifles such as the M1A, AK-47 and AR-15 rifles.

Not because those weapons are icky, but because the term is incorrect. Technically assault rifles are select fire weapons while the AR-15s and AK47s may or not not be select fire, depending on where the shooters accessed their weapons.

Not that this change will change the current attempt to ban all modern weapons in the US, but it will more correctly define what has been reported.

As time goes on, archival stories in Rantburg and Borderland Beat will be corrected as they can be.

I am very sorry if previous reportage has confused anyone in this forum.


(heh)


Chris Covert writes Mexican Drug War and national political news for Rantburg.com
Posted by: badanov || 01/24/2013 00:00 || Comments || Link || E-Mail|| [6506 views] Top|| File under:
Africa North
Britons urged to leave Benghazi over 'imminent threat'
Britain has urged its nationals to leave the Libyan city of Benghazi immediately, saying it has become aware of a "specific and imminent threat to Westerners" there.

An attack on the US mission in the eastern city last September killed four Americans, including the US ambassador.

It was part of a wave of violence targeting foreign diplomats, military and police officers.

"We are now aware of a specific and imminent threat to Westerners in Benghazi, and urge any British nationals who remain there against our advice to leave immediately," the UK's Foreign Office said in a statement.

It declined to give more details about the nature of the threat in the city, which was the cradle of the 2011 revolution that toppled former Libyan leader Muammar Gaddafi.
Posted by: tipper || 01/24/2013 11:47 || Comments || Link || E-Mail|| [6470 views] Top|| File under:
Malian army ill-equipped to fight Islamists
No kidding. This article provides a tidy explanation as to the problems the Malians have with their own army.

DIABALY, Mali: Explosions rang out at 3 a.m. last week as the radical Islamists descended on the town of Diabaly, home to a Malian military camp. Residents cowering in their homes believed the Malian soldiers would protect them.

Instead dozens of Malian troops fled in fear, ripping off their uniforms and taking off on foot into the dark.

"We thought for sure the Malian army would hit back," said local resident Gaoussou Kone of the Jan. 14 attack. "We were surprised to learn that our soldiers ran away. There is no African country that is strong enough to fight these people on their own. They are too well-armed."

Returning to the central town Monday, after the Islamist extremists retreated, the Malian soldiers found the entrance to their military camp littered with charred cars and weapons destroyed by the French air strikes. Inside, they found ransacked buildings which the Islamists had pillaged in search of food and weapons. Not even the cafeteria was spared, with pots and lids thrown about.

One thing the Islamists didn't take - the gris-gris, or talismans, that members of the Malian military wore for protection, but the army will need more than charms to effectively fight the rebels.

Security experts have long expressed concern about the weakness of Mali's military and its inability to contribute forcefully in the international intervention against the Islamist extremists, who are well-armed and determined fighters.

When a Tuareg rebellion erupted in northern Mali more than a year ago, Malian soldiers complained that those sent to fight in the harsh desert environment were not given sufficient supplies, including arms and food. The fighting claimed the lives of numerous soldiers. Then, after the military coup in March 2012, the Malian army gave little to no resistance as the Islamists seized the major cities of northern Mali: Timbuktu, Gao and Kidal.

After holding northern Mali for several months, the Islamists went on the offensive again and seized the central Malian town of Diabaly on Jan. 14. But this time the French military was in Mali and began airstrikes later that evening. Residents say the Islamists fled the town later in the week.

The Malian soldiers would not have been able to recapture the city without French help, according to many residents, including Modibo Sawadogo.

"We are happy about the presence of (foreign) soldiers who can reassure us because without them our military wouldn't be able to return," he said.

However, Modibo Traore, a Malian army spokesman, asserted that the military is prepared for the challenge and will be aided by forces coming from Mali's neighbors.

"At each retaken city there will be African units who will be supporting the military in securing the city," he said. "At the same time, other soldiers are advancing to recapture other towns."

Military experts say that the Malian army is a weak partner.

"The Mali army is not up to the task of holding control of the country's cities on its own. It needs the French and the support of a big African force," said David Zounmenou, senior researcher for the Institute for Security Studies in Pretoria, South Africa. "It's extremely risky to rely on the Malian army.

"This African-led support mission - that will certainly be the backbone of the military presence that will take over for France," said Zounmenou. "Even then French air support will be needed."

The Mali army is weak for a number of reasons. After Mali suffered coups in 1968 and 1991, the government wanted to reduce the army's influence and to strengthen democracy, so the defense budget was reduced and its equipment became outdated, said Zounmenou. The Mali army became filled with people who were friends of the regime and seeking jobs, he said.

"The military coup in March 2012 was by mid-ranking officers, led by Capt. Amadou Sanogo, who destroyed the command structure of the army. Many top officers of the army are still in jail," said Zounmenou. "The army is faced with considerable internal problems. It adds up to a situation in which the army is not well-trained or disciplined. It is ill-equipped for the current fight to regain northern Mali from the committed Islamist fighters."

Yet the Malian army now has the responsibility of holding the centers that have been retaken by the French. In Diabaly, after securing the town, the French military took off just as quickly as they arrived, leaving only the Malians late Monday in a column of at least seven armored vehicles along with journalists.

The Malians are again alone - and in charge of Diabaly. Some residents, though, wonder how safe they, in fact, are.

Mohamed Sanogo said: "I still don't understand the ease with which the Islamists were able to take my city."
Posted by: Steve White || 01/24/2013 00:00 || Comments || Link || E-Mail|| [6473 views] Top|| File under:
Al-Qaeda leader's brother condemns Mali operation
[Ynet] The brother of al-Qaeda leader Ayman al-Zawahri on Wednesday sanctioned violence against the West in retaliation for the French-led campaign against

snuffies

in Mali, saying the US and Europe are "making jihadists."

Mohammed al-Zawahri, one of Egypt's most influential jihadi leaders, made his comments in an interview with The

News Agency that Dare Not be Named

in Cairo, in the wake of the bloody four-day hostage crisis in Algeria, in which al-Qaeda-linked

snuffies

seized a gas plant in retaliation for the campaign in Mali.
Posted by: trailing wife || 01/24/2013 00:00 || Comments || Link || E-Mail|| [6478 views] Top|| File under: Islamic Jihad
HRW: Tunisia Draft Charter Lacking on Rights
[An Nahar] Tunisia's draft constitution still lacks full provision for human rights
...not to be confused with individual rights, mind you...
despite making some progress, Human Rights Watch


... dedicated to bitching about human rights violations around the world...


said on Wednesday in a letter to the National Constituent Assembly.

The U.S.-based watchdog said that it wrote urging the interim parliament to "amend those articles of the second draft of the constitution that risk undermining human rights."

Such articles include "a broad formulation of permissible limitations on rights and freedoms, weak guarantees for the independence of the judiciary, immunity for the head of state, and discrimination based on religion," it said.

Tunisia's assembly made the second draft of the new constitution public on December 14, but it is still being negotiated between the Islamist ruling Ennahda party and its allies and the opposition.

HRW said there was "no explicit mention of the international framework of human rights or to 'universal human rights,' in contrast to the previous constitution."

It said this fails to situate rights freedoms "in their universally understood meaning and risks opening the door to divergent interpretations incompatible with universally recognized human rights."

But HRW also cited as positive the fact that the draft drops "the criminalization of all attacks on 'the sacred' and the criminalization of any form of 'normalization' with 'Zionism and the Zionist state'."

It also said the new draft "contains language that better protects equal rights for women."

In its letter, signed by HRW's Middle East and North Africa executive director Sarah Leah Whitson, the watchdog said immunity accorded to the head of state was excessive.

"While immunity laws are commonplace for elected officials while they hold office, they should be worded so as to exclude lifetime immunity from prosecution for grave human rights abuses and international crimes," it said.

It also recommended that a "draft provision that discriminates among citizens by requiring that the President of the Republic be a

Moslem

" be removed as it is a form of discrimination.

On judicial independence, the draft's "ambiguous formulation" could "lead judges and

politician

s to ignore Tunisia's international obligations on the basis that they contradict the new constitution," HRW said.

Posted by: Fred || 01/24/2013 00:00 || Comments || Link || E-Mail|| [6481 views] Top|| File under: Arab Spring
UN secretary-general says 'dialogue not possible at this time' with Mali's Islamists
[Washington Post] U.N. Secretary-General
the ephemeral Ban Ki-moon


... of whom it can be said to his credit that he is not Kofi Annan...


says "dialogue is not possible at this time" with Mali's Islamic

snuffies

and that the solution to the unrest in the west African country will ultimately depend on political, diplomatic and military means.

The U.N. chief on Tuesday also praised

La Belle France

's military intervention in Mali, saying, "I applaud

La Belle France

for its courageous decision to deploy troops following the troubling move southward by

bad boy

groups."

Ban also called Mali a political challenge. He says, "It was the coup and the collapse of Mali's democracy that opened the way for

bad boy

s."

He says military gains must be matched by efforts to restore full constitutional order and legitimacy in the country.
Posted by: Fred || 01/24/2013 00:00 || Comments || Link || E-Mail|| [6486 views] Top|| File under: al-Qaeda in North Africa
Africa Subsaharan
Key Mali rebel group splinters
One of the main Islamist groups in Mali has split, with the breakaway faction saying it is ready for talks to end a two-week-old French- led offensive, amid mounting concerns over rights abuses by government troops.


"Please don't let them kill us!"

The first of the 6,000 troops pledged by African nations to support France's intervention started heading north, moving closer to the areas a triad of al-Qaeda-linked groups seized in April. Cracks emerged in the rebel front, however, when a new faction announced it had broken away from Ansar Dine (Defenders of the Faith).


Perhaps because they understand that even a poorly-trained African army can kick their asses...

The newly formed Islamic Movement for Azawad yesterday said it "rejected all forms of extremism and terrorism and is committed to fighting them," adding that it wants a "peaceful solution" to the Mali crisis.

The use of the Tamasheq term Azawad appeared to further signal a willingness among the group's Tuareg ranks to distance themselves from al-Qaeda in Islamic Maghreb and the Malian insurgency's mainly foreign leadership.
Posted by: tipper || 01/24/2013 15:35 || Comments || Link || E-Mail|| [6490 views] Top|| File under:
'We are not messengers of death in Mali', says French colonel
The French military has distanced itself from a photograph taken during its operations in Mali, after the image of a soldier with his face obscured by a menacing skull bandana went viral.
Oh, noze! Not a bandana!
The French army issued a statement repudiating the use of the bandana, which is sold as an accessory of the violent computer game, Call of Duty. Colonel Thierry Burkhardt, spokesman for the French chiefs of staff, said the image "is not at all representative of the action undertaken in France in Mali at the request of the Malian state".
Ummm? An accessory to a video game? That's the worst they can come up with?
"Far from being messengers of death", Colonel Burkhardt went on, French soldiers were "risking their own lives" to prevent Mali from becoming a terrorist state controlled by militant Islamists.


They're killing only turbans, not everyone in sight. But if one of them wears a skull bandana any professionalism in that is negated. Res ipsa loquitur.


The photograph was taken last weekend near Niono in central Mali as French and Malian forces advanced to regain ground from a loose alliance of Islamist groups which control the immense deserts and semi-deserts of the north of the country. More than 2,300 French soldiers have arrived in Mali since the operation began.
Posted by: tipper || 01/24/2013 02:07 || Comments || Link || E-Mail|| [6476 views] Top|| File under:
Arabia
Al-Qaida's No. 2 in Yemen dead, report says
Yemen's official news agency says al-Qaida's No. 2 in Yemen has died of wounds sustained in a drone attack last year in southern Yemen.

Saeed al-Shihri, a Saudi national who fought in Afghanistan and spent six years in the U.S. military prison at Guantanamo Bay, was wounded in a missile attack in the southern city of Saada on Nov. 28, according to SABA news agency.

The agency said that he was in a coma since then. It was not clear when he actually died.

A security official said that the missile has been fired by a U.S. -operated, unmanned drone aircraft. He spoke on condition of anonymity because he was not authorized to speak to the press.
Posted by: tipper || 01/24/2013 16:07 || Comments || Link || E-Mail|| [6502 views] Top|| File under:
Caucasus/Russia/Central Asia
Putin says regional revolts led to Algeria hostage situation
Russian President Vladimir Putin said on Thursday that revolts in Syria and Libya had unleashed instability in the Middle East and Africa that had exacted a "tragic toll" in last week's militant attack on a gas plant in Algeria.

Putin and other Russian officials have said the United States and its NATO allies have sacrificed stability to their political ambitions in the Middle East and North Africa, often playing into the hands of radical Islamists.

Algerian militant leader Mokhtar Belmokhtar said his forces seized the In Amenas gas plant in the name in retaliation for France's offensive against his allies in neighbouring Mali. At least 38 workers were killed as Algerian troops stormed the remote gas complex.

While Russia backed a U.N. Security Council resolution in December authorising intervention to stop Mali falling to al Qaeda, it has blocked three resolutions on Syria and accused the West of over-stepping the mandate of a U.N. resolution on Libya that its abstention allowed to pass.

"The Syrian conflict has been raging for almost two years now. Upheaval in Libya, accompanied by the uncontrolled spread of weapons, contributed to the deterioration of the situation in Mali," Putin said.


Posted by: tipper || 01/24/2013 11:36 || Comments || Link || E-Mail|| [6493 views] Top|| File under:
China-Japan-Koreas
UN Sanctions N.Korea Over Rocket Launch
The UN Security Council unanimously decided to sanction North Korea over a rocket launch last month that was widely believed to be a cover to test ballistic missile technology.


This will do a lot of good, you wait and see. The Norks won't ever be able to launch a rocket now, nope.

The North Korean space agency has been included on a list of North Korean entities subject to sanctions in a fresh resolution against the reclusive country.

The resolution "condemns the launch and reiterates the Security Council's previous demands that North Korea abandon its nuclear weapons program and not proceed with further launches." It adds the North's Outer Space Technology Committe and other companies and state agencies to a list of bodies that are subject to sanctions.

The resolution renewed a list of technologies and equipment used for nuclear weapons and ballistic missiles that are banned for export to North Korea. The assets of six North Korean agencies will be frozen and restrictions will be imposed on overseas travel for four more officials, Kyodo News reported. Eleven banks, trading companies and other entities are already on the list.
Posted by: Steve White || 01/24/2013 00:00 || Comments || Link || E-Mail|| [6482 views] Top|| File under:
Home Front: WoT
US court to sentence David Headley today
Chicago: A court here on Thursday will announce the quantum of punishment for Pakistani-American David Headley, a key plotter in the deadly 2008 Mumbai terror attacks staged by Pakistan based terror group Lashkar-e-Toiba (LeT).

US federal prosecutors have sought 30 to 35 years in prison for Headley, who has pleaded guilty to his role in the 26/11 attacks that killed 160 people.

Headley, 52, son of a Pakistani father and an American mother, had changed his given name of Dawood Gilani to scout targets in Mumbai without arousing suspicion.

Ahead of Headley's sentencing, Gary Shapiro, the acting US Attorney in Chicago, in a memo to the federal district court on Tuesday said that the 30-35 year sentence recommended by the prosecution for Headley was fair.

"While his criminal conduct was deplorable, the uniquely significant cooperation which he provided to the government's efforts to combat terrorism supports the government's recommendations," he said.

Headley could receive up to life in prison.

Prosecutors had agreed not to seek the death penalty for Headley in exchange for his plea after he promised in 2010 to cooperate with US authorities.

US Attorney General Eric Holder noted at the time that he had provided extensive "valuable intelligence about terrorist activities".

Headley was the star witness against his Pakistan-born boyhood friend Tahawwur Rana, who was sentenced last week to 14 years in prison for aiding an abortive LeT plot to attack Danish newspaper Jyllands-Posten for publishing cartoons of Prophet Muhammad.

This article starring:
David Headley
Posted by: tipper || 01/24/2013 02:50 || Comments || Link || E-Mail|| [6485 views] Top|| File under:
India-Pakistan
Pakistan admits holding 700 militant suspects without trial
Pakistan has for the first time admitted that it is holding about 700 suspected militants without trial.

Attorney General Irfan Qadir said the prisoners were in internment centres in the tribal belt near the Afghan border. He said a "war-like situation" existed in the area and they would remain in custody while operations continued.

The admission came during a Supreme Court hearing about seven suspects who were freed from jail in 2010 but later seized by intelligence agents.

Analysts say the case of the men - known as the Adiala Seven - is a challenge to the assumption that Pakistan's feared ISI intelligence agency can operate independently of the law. The men appeared in court last year, in very poor health, when the ISI was forced to produce them. Four other suspects detained with them died in custody.

It is unclear how long the hundreds of militant suspects Mr Qadir referred to have been held and he gave no time frame for their release. He added only that the authorities would decide if they could be put on trial.
Posted by: tipper || 01/24/2013 12:54 || Comments || Link || E-Mail|| [6469 views] Top|| File under:
Foreign madressah students worry Punjab police
[Dawn] In the aftermath of 9/11, the number of foreign students studying in the madressahs of Punjab had dropped sharply but about 450 are still on their rolls and causing a bit of worry to the province's police.

A recent field survey of the madressahs by the Special Branch of the provincial police revealed that 289 of them are, technically, staying illegally in the country.

An overwhelming majority of them, 275, were found lodged in the madressahs in Lahore.

Many of the foreign students have been continuing their stay in the residential madressahs without fulfilling legal formalities, the field report said.

It suggested the Punjab government to direct local authorities to ensure the registration of foreigners at district police level to keep a watch on them on regular basis. Those found violating

Pakistain's immigration laws "should be sent back" to their home country.

The report partly blamed the administration of madressahs for not paying attention to the legal status of the foreign students on their rolls.

In the face of West's 'war on terror'- and description of the madressah system as "the breeding ground of Islamic

bad boy

s" -- the former president
Pervez Perv Musharraf


... former dictator of Pakistain, who was less dictatorial and corrupt than any Pak civilian government to date ...


ordered, in 2005, that the foreign madressah students staying in Pakistain illegally must leave the country and the legal ones register themselves with the authorities.

Seven years later, the secret police has counted 444 resident foreign students in the madressahs all over Punjab. Interestingly the highest number, 135, came from Indonesia, the next highest were the 99 students from Thailand.

Other foreign nationalities studying in the Punjab madressahs are Kazakhstan (44), China (30), Philippines (28), Kyrgystan (21), Malaysia (20) and Myanmar (9), according to the survey report.

It suggested the provincial government seek action by the federal ministries of interior and foreign affairs against the 289 foreign students found not holding valid documents.

Posted by: Fred || 01/24/2013 00:00 || Comments || Link || E-Mail|| [6469 views] Top|| File under: Govt of Pakistan
Police chief summoned over killing of 'missing persons'
[Dawn] A two-member bench of Beautiful Downtown Peshawar


...capital of Khyber Pakhtunkhwa (formerly known as the North-West Frontier Province), administrative and economic hub for the Federally Administered Tribal Areas of Pakistan. Peshawar is situated near the eastern end of the Khyber Pass, convenient to the Pak-Afghan border. Peshawar has evolved into one of Pakistan's most ethnically and linguistically diverse cities, which means lots of gunfire.


High Court on Tuesday took exception to the killing of two 'missing persons' and summoned Khyber-Pakhtunkhwa


... formerly NWFP, still Terrorism Central...


provincial police officer along with several other officials, directing them to explain as to why they failed to trace out the culprits involved in the incidents.

The bench comprising PHC Chief Justice Dost Mohammad Khan and Justice Irshad Qaiser also put on notice the principal secretary to the prime minister and federal finance secretary, asking them to submit reply and explain as to why a poor woman whose missing son was allegedly killed

in jug

should not be provided with appropriate compensation not less than blood money.

The bench directed the deputy attorney general, Muzamil Khan, and an additional advocate general, Naveed Akhtar, to positively submit their reply before Feb 22, the next date of hearing, failing which the court would be constrained to order attachment of some properties of federal and provincial government to recover amount of blood money to compensate the woman, Hameeda Bibi.

The woman appeared in person and burst into tears in the courtroom. She said that her lone son was the sole bread earner of the family. "For God sake do something. Why they killed my innocent son," she asked the PHC chief justice.

The woman said that her son was a vegetable vendor, who would work during night as a watchman in Nauthia area of Peshawar. She stated that last year he was taken away by the law enforcement agencies and after remaining missing for almost 10 months his body was found on the motorway in the limits of Parang

cop shoppe

of Charsadda district.

She said that the killers had placed his national identity card near his body following which local police informed her to come and collect the body.

The woman, wearing traditional burqa and worn out clothes, informed the court that her son left behind a 10-month-old child and a young widow. She stated that she had also to look after her two orphan nephews and her father. "From where I am going to pay the rent of my house?" she said.

She said that at least somebody should come forward and provide her justice.

The bench ordered that the DIG of motorway police and chief patrolling officer of the concerned portion of the motorway should appear along with the close circuit television footage of the area where the body was dumped. It was further ordered that the SHO of Parang

cop shoppe

, the superintendent of police of Charsadda and PPO should appear in person and explain their positions as to why citizens were killed in such inhuman manner and then buried in a clandestine manner without conducting their autopsy.The bench ordered that the officials should explain why proper investigation was not conducted in the case and why they should not be proceeded against under the Police Rules for not fulfilling their duty.

In another case Advocate Major (retired) Farhatullah Khan, appearing for a petitioner, Gul Sanga, contended that his client's husband Shaukat Ali and her brother-in-law Sardar Ali were taken away by the law enforcement agencies in Aug 2010 on Lundkhwar Road in Mardan district. He said that few weeks ago body of one of the missing brothers Sardar was found in Kohat district.

Meanwhile,


...back at the revival hall, the SWAT team had finally arrived...


the bench gave last warning to the federal government, armed forces, law enforcement and intelligence agencies to shift 'missing persons' to notified internment centres otherwise the court would take up for hearing several issues regarding the legality of stay of armed forces in conflict areas as well as legal status of two regulations authorising setting up of internment centres by the forces.

The bench took exception to the non-appearance of any relevant government functionary in the cases of 'missing persons' and directed that the secretaries of defence and interior divisions; the inspector general of Frontier Corps; the judge advocate general of Pakistain Army; the Khyber-Pakhtunkhwa home secretary and provincial police officer; the sector in-charge of Inter-Services Intelligence (ISI); the commandant of Military Intelligence (MI); and sector in-charge of Intelligence Bureau (IB) should appear in person to answer different queries of the court.

The bench was hearing over 270 habeas corpus petitions related to 'missing persons'. The bench fixed Feb 14 for next hearing after persistent requests made by the DAG and AAG.

Hundreds of relatives of missing persons visited the high court. The courtroom was packed to its capacity and large number of aggrieved persons including

women and kiddies

were also waiting for their turn in the crush hall and lawns of the court.

Posted by: Fred || 01/24/2013 00:00 || Comments || Link || E-Mail|| [6471 views] Top|| File under: Govt of Pakistan
Pakistani Taliban vow to attack "BJP-backed terror camps in Kashmir"
[Dawn] Pak Taliban have said the UN bodies and the United States should stop the "BJP-sponsored state terrorism


... any action taken by a non-Moslem state that constrains the violent impulses of Moslems or their allies ...


in

Kashmire

," otherwise the TTP has the ability to strike inside Indian-administered

Kashmire

.

Speaking to Dawn.Com on Wednesday, the TTP

front man

Ehsanullah Ehsan said that the Indian Home Minister's statement regarding BJP-backed terrors camps is an open confession that Hindu

gunnies

are being patronized under the state's authority for killing innocent Kashmiri

Moslem

s.

"The US and UN should also order drone strikes and coalition troops invasion, to target these terror camps, which are mentioned by the Indian minister of fanning Hindu terrorism," said Ehsan.

"If the US and the UN could not take care of the state-sponsored-terrorism in

Kashmire

and the BJP/RSS terrorism against

Moslem

s in India, then TTP has the ability to strike and take care of it."

Indian Home Minister Sushil Kumar Shinde had accused the main opposition Bharatiya Janata Party (BJP) and its ideological mentor the Rashtriya Swayamsewak Sangh (RSS) on Sunday of promoting Hindu terrorism, which in turn was responsible for the fatal bombings of the Samjhauta Express among other

Moslem

targets.

To a query, Ehsan declared the present jihad in Indian-administered

Kashmire

as "merely a drama" and talked about a "practical jihad" for freedom of the Kashmiri

Moslem

s.

About launching attacks on the BJB and RSS terror camps, the TTP

front man

said, "Soon everyone will realise how much ability they (TTP) have and how they are going to strike both, Indian state terrorism centers and the Hindu

bully boyz

organizations."

Posted by: Fred || 01/24/2013 00:00 || Comments || Link || E-Mail|| [6481 views] Top|| File under: TTP
International-UN-NGOs
UN expert investigates US drone killings
A U.N. expert is launching a special investigation into the drone warfare and targeted killings that the United States uses as front-line weapons in its global war against al-Qaida.

The civilian killings and injuries that result from drone strikes on suspected terrorist cells will be part of the focus of the investigation by British lawyer Ben Emmerson. He is the U.N. special expert on human rights and counter-terrorism, based in the Geneva office of the U.N. Commission on Human Rights.

Emmerson's report will go to the U.N. General Assembly later this year.

His office says countries that use drones have "an international law obligation to establish effective independent and impartial investigations into any drone attack in which it is plausibly alleged that civilian casualties were sustained."

This article starring:
British lawyer Ben Emmerson
Posted by: tipper || 01/24/2013 11:28 || Comments || Link || E-Mail|| [6496 views] Top|| File under:
Israel-Palestine-Jordan
Jordanians vote as Muslim Brotherhood stays away
Jordanians voted in their first parliamentary election since the Arab uprisings yesterday without the participation of the main Islamist party, which is demanding an end to corruption.

The Muslim Brotherhood says the system is rigged to sideline large towns and cities, where it is strongest, in favour of rural tribal areas where conservative, pro-government political forces are entrenched.

Turnout was 56.5 per cent when polls closed after voting had been extended for an extra hour, officials said. Islamists accused the authorities of trying to inflate a low turnout.

The Brotherhood's absence has reduced the election to a contest between tribal leaders, establishment figures and businessmen, with just a few of the 1,500 candidates running for recognised parties. Allegations of vote-buying are rife.

Jordan, a US-backed monarchy, has seen large protests against corruption that were critical of King Abdullah, but not on the scale of those that toppled rulers in Egypt and Tunisia and led to civil wars in Libya and Syria
Posted by: tipper || 01/24/2013 01:48 || Comments || Link || E-Mail|| [6470 views] Top|| File under:
Gaza's Hamas rulers arrest 6 local reporters
GAZA CITY, Gaza Strip: A Palestinian rights group says Gaza's Hamas rulers have detained six journalists suspected of affiliation to a rival group, Fatah.

The Palestinian Center for Human Rights said Wednesday that Hamas security forces seized the men and their equipment over the past two days. The group said the detentions were part of a wider arrest sweep this week of two dozen suspected Fatah loyalists.

The arrests could undermine reconciliation efforts between Hamas and Fatah. While both groups routinely crack down on rivals, it's unusual for six reporters to be picked up in one sweep.

Gaza's Interior Ministry the arrested men were suspected of sabotaging "communal peace."


There's a stretch, sabotaging peace in Gaza...
Posted by: Steve White || 01/24/2013 00:00 || Comments || Link || E-Mail|| [6481 views] Top|| File under:
Palestinians say may have no choice but to take Israel to ICC
[Ynet] The Paleostinians declared Wednesday that they will have no choice but to complain about Israel to the
International Criminal Court


... where Milosevich died of old age before being convicted ...


if the Jewish state proceeds with plans to build housing on land the Paleostinians want for a future state.


...but refuse to negotiate for in good faith. As it is said, ya snooze, ya loose.
Posted by: trailing wife || 01/24/2013 00:00 || Comments || Link || E-Mail|| [6470 views] Top|| File under: Palestinian Authority
Jordan Islamists Claim Poll Fraud, Question Turnout
[An Nahar] Jordan's opposition, which boycotted Wednesday's election, shed doubt on the 44-percent turnout announced by the government and alleged vote buying marred the polls.

"The turnout is very weak. The figures announced by the government are not accurate. The accurate turnout was around 16.7 at 3:00 pm (1200 GMT)," the

Moslem Brüderbund

said in a statement.

"There are several violations in the process, including vote buying and fake voter cards. We have information that security agencies have a scheme to increase turnout."

The Independent Election Commission announced a turnout of 44 percent of the registered electorate of 2.3 million, two hours before polling stations were due to close at 1600 GMT.

"Between 1,000 and 1,300 people are voting countrywide every minute," commission

front man

Hussein Bani Hani told

news hound

s. "We are not focusing on the turnout. We are concentrating on the integrity of the election."

The Islamists and the National Reform Front of former premier and intelligence chief Ahmad Obeidat boycotted the polls, arguing that there was no real will to reform.
Jordanians Elect New Parliament With 57% Turnout

New legislature to choose prime minister in reforms meant to prevent Arab Spring uprisings; Brotherhood boycotts ballots


Nb: Jordanian voters must present their identity documents in order to be able to vote, after voting do the purple finger thingy, the barbarians!
Posted by: Fred || 01/24/2013 00:00 || Comments || Link || E-Mail|| [6468 views] Top|| File under: Arab Spring
Palestinians Demand Recognition by New Israel Government
[An Nahar] Paleostinian leaders will work toward peace with any Israeli government that recognizes the Paleostinian state, foreign minister Riyad al-Malki said Wednesday.

But Malki told the U.N. Security Council that actions by Israeli Prime Minister Benjamin Netanyahu since U.N. members recognized the Paleostinian state in November have been "the complete antithesis of the two-state solution."

"In the wake of the Israeli elections, Paleostine is willing to work with any Israeli government to be formed provided that it is committed to the General Assembly resolutions giving effect to the state of Paleostine and to the pre-1967 borders," Malki said.

The Paleostinian minister said the deadlocked

grinding of the peace processor

is now at a "crossroads" as he renewed condemnation of Israel's settlement of the occupied territories and its offensive on

Gazoo

in December.

Posted by: Fred || 01/24/2013 00:00 || Comments || Link || E-Mail|| [6506 views] Top|| File under: Palestinian Authority
Syria-Lebanon-Iran
HRW: Syria Rebels Must Protect Religious Sites
[An Nahar] Rebel groups in Syria appeared to have deliberately destroyed or allowed the looting of minority religious sites in the north in November and December 2012, Human Rights Watch


... dedicated to bitching about human rights violations around the world...


said on Wednesday.

"The destruction of religious sites is furthering sectarian fears and compounding the tragedies of the country, with tens of thousands killed," said Sarah Leah Whitson, Middle East director at the New York-based HRW.

"Syria will lose its rich cultural and religious diversity if

gang

s do not respect places of worship. Leaders on both sides should send a message that those who attack these sites will be held accountable," she said.

In the Idlib village of Zarzour, researchers found evidence of deliberate damage to the local husseiniya, a Shia place of worship, caused by opposition fighters after they took control.

Its windows were broken, prayer stones littered on the floor, walls charred from flames, and what appeared to be the remnants of a burned prayer rug lay on the floor.

Footage posted on Internet site YouTube on December 12 showed rebels celebrating their victory in the town as the husseiniya burns in the background.

A fighter announces the "destruction of the dens of the Shias and the Rafida," a derogatory term used to refer to the minority sect, from which the Alawite religion of
Hereditary President-for-Life Bashir Pencilneck al-Assad


One of the last of the old-fashioned hereditary iron-fisted fascist dictators...


originates.

Residents said that the army had been using the husseiniya as a barracks. While troops withdrew after congregants complained, a sniper remained stationed on the roof and was there when opposition forces arrived.

Posted by: Fred || 01/24/2013 00:00 || Comments || Link || E-Mail|| [6501 views] Top|| File under: al-Nusra
Lavrov Slams Syrian Opposition 'Obsession' with Toppling Assad
[An Nahar] Russian Foreign Minister Sergei Lavrov on Wednesday lashed out at the Syrian opposition for its "obsession" with toppling Hereditary President-for-Life Bashir Pencilneck al-Assad


Scourge of Qusayr...


which he said was holding up peace efforts in the country.


Don't they see the continued iron-fisted oppression by Assad and his family as the whole problem? Might that account for why they're "obsessed?"


"For now, everything is running up against the opposition's obsession with toppling Bashir al-Assad's regime," Lavrov told

news hound

s at his traditional start-of-year news conference.

"As long as this irreconcilable position remains in place, nothing good can happen. Armed actions will continue and people will die."

He said that the opposition's insistence on ousting Assad was thwarting efforts to find a diplomatic solution backed by the former international peace envoy Kofi Annan

...Ghanaian diplomat who served as the seventh and so far the worst Secretary-General of the UN. Annan and the UN were the co-recipients of the 2001 Nobel Peace Prize for something or other that probably sounded good at the time. In December 2004, reports surfaced that Kofi's son Kojo received payments from the Swiss company Cotecna, which had won a lucrative contract under the UN Oil-for-Food Program. Kofi Annan called for an investigation to look into the allegations, which stirred up the expected cesspool but couldn't seem to come up with enough evidence to indict Kofi himself, or even Kojo...
and his successor Lakhdar Brahimi.

Posted by: Fred || 01/24/2013 00:00 || Comments || Link || E-Mail|| [6481 views] Top|| File under: Govt of Syria
U.N., Arab League Pledge 'Total Support' to Syria Envoy
[An Nahar] The U.N. and Arab League


...an organization of Arabic-speaking states with 22 member countries and four observers. The League tries to achieve Arab consensus on issues, which usually leaves them doing nothing but a bit of grimacing and mustache cursing...


chiefs on Wednesday pledged "total support" to beleaguered Syria envoy Lakhdar Brahimi as he struggles to launch political talks to try to end the country's civil war.

Brahimi has been criticized by Hereditary President-for-Life Bashir Pencilneck al-Assad's


Scourge of Qusayr...


government and so far has failed to bring key players Russia and the United States in line behind a transition plan that could end the 22-month-old conflict.

Some diplomats and analysts have speculated that Brahimi, whose six-month mandate comes up for renewal in February, could be considering his future.

Brahimi, U.N. secretary general
the ephemeral Ban Ki-moon


... of whom it can be said to his credit that he is not Kofi Annan...


and his Arab League counterpart Nabil al-Arabi spoke by telephone on Wednesday about the civil war, which the United Nations


...When talk is your weapon it's hard to make yourself heard over the artillery...


says has left more than 60,000 dead.

The three held "an in-depth discussion on the deteriorating crisis in Syria," said U.N. deputy

front man

Eduardo del Buey.

Posted by: Fred || 01/24/2013 00:00 || Comments || Link || E-Mail|| [6469 views] Top|| File under: Govt of Syria
Who's in the News
42
[untagged]
4
Govt of Pakistan
2
TTP
2
Arab Spring
2
Boko Haram
2
Govt of Syria
2
Palestinian Authority
1
al-Qaeda in Iraq
1
Thai Insurgency
1
al-Qaeda in North Africa
1
al-Qaeda in Pakistan
1
Islamic Jihad
1
al-Nusra
Bookmark
E-Mail Me
The Classics
The O Club
Rantburg Store
The Bloids
The Never-ending Story
Thugburg
Gulf War I
The Way We Were
Bio
Merry-Go-Blog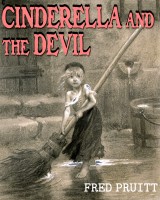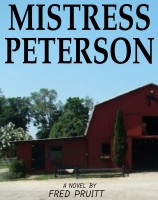 On Sale now!


A multi-volume chronology and reference guide set detailing three years of the Mexican Drug War between 2010 and 2012.

Rantburg.com and borderlandbeat.com correspondent and author Chris Covert presents his first non-fiction work detailing the drug and gang related violence in Mexico.

Chris gives us Mexican press dispatches of drug and gang war violence over three years, presented in a multi volume set intended to chronicle the death, violence and mayhem which has dominated Mexico for six years.
Click here for more information


Meet the Mods
In no particular order...


Steve White
Seafarious
Pappy
lotp
Scooter McGruder
john frum
tu3031
badanov
sherry
ryuge
GolfBravoUSMC
Bright Pebbles
trailing wife
Gloria
Fred
Besoeker
Glenmore
Frank G
3dc
Skidmark
Alaska Paul



Better than the average link...



Rantburg was assembled from recycled algorithms in the United States of America. No trees were destroyed in the production of this weblog. We did hurt some, though. Sorry.
35.153.100.128

Help keep the Burg running! Paypal: