Africa Horn
Mother of US-born militant confronts al-Shabaab threat: 'It's in God's hands'
Omar Hammami, who left Alabama to join the Somali

bad turban

group, has been given Saturday deadline to turn himself in

Debra Hammami is hoping for a miracle to save her son from the al-Qaeda-linked Somali

Orcs and similar vermin

he left his hometown in Alabama to fight alongside.

"It's in God's hands," she said Friday, on the eve of a deadline set by a


... the personification of Somali state failure...


for their former adherent's surrender or death. The threat comes after a public falling-out between 28-year-old Omar Hammami and the leaders of the terrorist group.

Having already lost her son to

cut-thoat

ideology, his family back in the town of Daphne, Alabama, may now face the prospect of never seeing him alive again.


Living proof that out there in the world is a terrorist whose mother does love him...

Omar Hammami, whom the FBI has named as one of its most-wanted terrorists, joined

al-Shaboobs

in Somalia in late 2006. Since then his family in the US have had no direct contact with him.

But they, as well as the American authorities, have been able to track his rise and subsequent falling-out with homegrown

hard boyz

in the strife-torn African country through his appearance in recruitment videos and his own online outbursts.

The American-born fighter become a major leader in the Islamist group, and is said to have helped organise a deadly 2008 attack which left some 20 people dead in Somalia. Among those who took part in that assault was Shirwa Ahmed, a 26-year-old from Minneapolis, who became the first known American

jacket wallah

in the process.

By the time of that co-ordinated attack, Omar Hammami was already a rising star in al-Shabaab's ranks. Computer savvy and charismatic, he had helped the terrorist organization recruit other American-born Islamists, it is claimed.

In October 2007, under the nom de guerre Abu Mansoor Al-Amriki (the American) he gave an interview to al-Jazeera in which he implored other

Mohammedan

Americans to join him in Somalia.

But his high profile seems to have led to a rift with other Somali fighters, especially after he used his online presence to air grievances against other al-Shabaab members.


Big mistake. You're still a foreigner, didn't you know that?

In a series of online videos and Twitter postings from an account purportedly owned by Omar Hammami, he has accused the Islamist group's leaders of corruption, murder and ignoring global jihad in favour of internal Somali struggles. He also attacks them for living a lavish lifestyle at the expense of other fighters.

"War booty is eaten by the top dogs, but the guys who won it are incarcerated
Keep yer hands where we can see 'em, if yez please!
for touching it. A gun, bullets, some beans is their lot," read one tweet from the abumamerican account, thought to be updated by Omar Hammami or one of his associates.


That'll get a fellow in trouble whether he's in Mogadishu or in Moscow...

He has also accused al-Shabaab leaders of operating assassins to kill fellow fighters within the group.

Many of his grievances were aired in an online video he posted in March, during which he expressed fears for his life.

He was publicly slapped down by al-Shabaab in a statement released last month, in which the Islamist group accused him of a "narcissistic pursuit of fame". It added that they were morally obligated to put out his "obstinacy".

The spat has culminated in an apparent demand that Omar Hammami surrender to his former comrades, or be killed.

"Shabaab make off announcement in front of amriki: drop ur weapon b4 15 days or be killed. Its on," a post on his apparent Twitter feed read on 4 January. That deadline will pass on Saturday.

Watching on in anguish from some 8,500 miles away are Omar's parents, Debra and Shafik Hammami.

"The last time I saw my son was in 2006, in Egypt," Debra told the Guardian. "We now follow him via the internet, Twitter and newspaper reports."


And pretty soon in the obits...

Growing up in Daphne, a town of some 22,000 people situated on a Gulf of Mexico inlet, Omar showed no signs of his future life as a

bad turban

fighter. A hard-working and intelligent pupil, he was voted president of his sophomore class and was in the local high school's gifted students programme.

"He was just so full of life. Always into something, very smart in school, always wanting to be the first to hand in his term paper, very popular. He was just a normal kid," Debra said.

But at around the age of 16 or 17 he started to change.

"I did not notice anything radical. He just wanted to get deeper and deeper into religion," his mother said.

Having been originally brought up as Southern Baptist, the religion of his mother, he had already turned to Islam. But whereas his father followed the mainstream beliefs of the religion, Omar turned to extremism.


Typical. Let me guess: distant but domineering, somewhat abusive father, spineless, door-mouse mother.

He left Daphne for Toronto, before then going to Egypt and finally Somalia. Despite the lack of contact, Hammami's mother refuses to accept that he has turned his back on the family.

"I never give up hope. Even if I make 100 years old, I'll still be waiting for him."

Speaking from her home in Alabama, Debra explained that she still talks to him at home as if he is still there and can hear her.

"We do not agree with his philosophy. But we still love him as the son we had, we still love him," she added.

But the threat from al-Shabaab has put in jeopardy any chance she has of seeing her son alive again.

Debra doesn't expect her son to hand himself in to authorities -- he is wanted back in the US on terrorism charges. She said the best hope she has is that he can get out of Somalia and live the rest of his life in peace.


Maybe he could move to Mali...

"I would like to see him be able to leave Somalia if possible, go somewhere and just be safe."

Experts suggest that such an eventuality may be his only option, and even then his chances of survival may be slim.

Clint Watts, a former executive officer at West Point's Combating Terrorism Center said that even if al-Shabaab's death threat isn't carried out on Saturday, it will be pursued by the ruthless al-Qaeda-linked cell.

"He's always going to be looking over his shoulder in Somalia. They're not going to forget and eventually they're going to come after him," said Watts, now a senior fellow at the Homeland Security Policy Institute and the Foreign Policy Research Institute.

"And I think he still ends up being killed in the long run," he added.

Meanwhile his parents have turned to prayer -- his father at the local mosque, his mother at the town's church.

"It is in God's hands," Debra told the Guardian, adding: "We are just praying that God can perform a miracle."
Continued on Page 49
Posted by: trailing wife || 01/21/2013 00:00 || Comments || Link || E-Mail|| [6477 views] Top|| File under: al-Shabaab
Inside job, 2 Canadian militants in Algeria siege
The Islamist militants who attacked a natural gas plant in the Sahara wore Algerian army uniforms, memorized the layout of the vast complex and included two Canadians and a team of explosives experts ready to blow the place sky-high, Algeria's prime minister said Monday.

The operation also appeared to have help from the inside — a former driver at the plant, he said.

Algeria offered a grim toll in the attack, saying that 38 hostages and 29 militants died in four days of mayhem. The dead hostages included seven Japanese workers and three energy workers each from the U.S. and Britain.

Three of the attackers were captured and five foreign workers remain unaccounted for, the prime minister told reporters at a news conference in Algiers, the capital.

Monday's account offered the first Algerian government narrative of the four-day standoff, from the moment of the attempted bus hijacking to the moment when the attackers began to prepare to explode bombs across the massive gas plant that sprawled over 5 square kilometers ( 2 square miles).
Posted by: tipper || 01/21/2013 11:57 || Comments || Link || E-Mail|| [6520 views] Top|| File under:
7 Japanese confirmed dead in Algeria hostage crisis, 3 still missing
[FOXNEWS] Japan's prime minister says seven Japanese citizens have been confirmed dead in a hostage crisis at an Algerian oil field.

Prime Minister Shinzo Abe said Monday that three other Japanese remain missing and unaccounted for.

Abe told a government crisis taskforce that he was informed of the deaths by Japanese officials in Algeria.

The victims worked for a Japanese engineering company, JGC Corp.
Posted by: Fred || 01/21/2013 10:39 || Comments || Link || E-Mail|| [6491 views] Top|| File under: al-Qaeda in North Africa
Algeria Hostage Crisis: Al Qaeda Had Help From Inside Claim Security Sources
Up to five of the al Qaeda-linked Islamists who carried out the most spectacular and bloody hostage situation in recent years were employees of the gas plant, security sources have revealed.

One of those involved in the "inside job" was of French nationality, the sources told the Daily Telegraph, in what appears to be a blow to those in charge of safety at the highly strategic In Amenas plant, which accounts for 12 per cent of Algeria's gas production.

The unnamed French accomplice is said to have changed sides once his comrades in arms had broken into the desert site in southeastern Algeria after attacking bus at a false checkpoint. He then took part in the kidnapping operation before being killed during the Algerian army assault on the site.

Some

gun-hung tough guys

are reported to have known internal procedures at the plant as well as the room numbers of expatriates.

Gendarmes are understood to have opened an investigation into four other workers who survived the attack on suspicion of helping the kidnappers enter the tightly-guarded facility, the sources said, without providing further details.

"One gave himself up after running out of munitions, while two more were picked up by Algerian special forces after being injured," one local security source told The Daily Telegraph.

With the military operation over, forensic scientists from Algeria's national gendarmerie arrived yesterday to begin the macabre task of identifying the bodies.

Civil protection workers said they had spent Sunday retrieving a gruesome list of body parts -- "fingers, hands, feet, legs" -- as they sought to piece together who had been killed in a deadly mix of machine gunfire, terrorist

kaboom

s and helicopter gunship attacks.

Security services said 25 further bodies were recovered yesterday, with differing reports over how many were hostages.

Citing security sources, Anis Rahmani of private television channel Ennahar said all 25 were captives, but The Daily Telegraph was told that 15 of their number were

cut-thoat

s.

Either way, Algerian communications minister Mohamed Said made it clear that earlier provisional figures for the number of dead -- 23 hostages and 32 kidnappers -- would likely have to be "revised upward".

A civil protection source said that the overall

corpse count

, including kidnappers and hostages was between 55 and 60, with roughly half foreign hostages.

Last night, bomb squads were still combing the area for

bomb

s, with the army saying the kidnappers had placed mines beneath the sand around the factory to hinder the army's advance, but also inside the plant.

Sonatrach, the Algerian state oil company running the Ain Amenas site along with BP and Norway's Statoil, confirmed the entire refinery had been mined.

"They had decided to succeed in the operation as planned, to blow up the gas complex and kill all the hostages," said communications minister Mohamed Said.

The revelation though of the possibility of an 'inside job" follows expressions of surprise by security experts at the apparent ease with which the

gun-hung tough guys

loyal to Mokhtar Belmokhtar, the one-eyed Islamist who formed his own brigade, the "Signatories in Blood", penetrated the plant.


It was commented upon here at Rantburg, as well.

It was the first successful terrorist attack against a petrol or gas plant in Algeria.

"These installations are highly protected. The operation must have been prepared over quite some time. Either there was a slip up or it was internal complicity," said Louis Caprioli, adviser at GEOs, the risk management group and a former domestic intelligence agent.

A

front man

for BP refused to be drawn on the possible security beach: "We wouldn't comment on this," he said.


Last night it was confirmed that the apparent leader of the

cut-thoat

s, Abdul Rahman al-Nigeri, was ready at any time to blow up the hostages. Another of the kidnappers was identified as Abdallahi Ould Hmida.

An al Qaeda veteran of 14 years loyal to Belmokhtar, he played a role in the

liquidation

of

Frenchies

in Mauritania in 2010, earning himself the nickname of the "Mauritanian Zarkaoui". Yesterday, the local population in In Amenas was in a state of total shock. "This is the first time we have heard the name of our town in the mouths of David Cameron
... has stated that he is certainly a big Thatcher fan, but I don't know whether that makes me a Thatcherite, which means he's not. Since he is not deeply ideological he lacks core principles and is easily led. He has been described as certainly not a Pitt, Elder or Younger, but he does wear a nice suit so maybe he's Beau Brummel ...
and Barack Obama
My friends, we live in the greatest nation in the history of the world. I hope you'll join with me as we try to change it...
. We are furious about this terrorist strike," one local [told] The Daily Telegraph.
Posted by: trailing wife || 01/21/2013 00:00 || Comments || Link || E-Mail|| [6470 views] Top|| File under: al-Qaeda in North Africa
Defence minister says former deputy behind assassination attempt
[Libya Herald] The defence minister, Mohammed Mahmoud Al-Bargati has accused his former deputy of inciting an attempt to kill him during his visit to Tobruk yesterday, Saturday.

Bargtati issued a statement to the Libyan news agency LANA tonight, saying that his recently-removed deputy, Siddiq Al-Ghaith had been behind an attempt to assassinate him, when

gunnies

opened fire on his vehicle at the Tobruk airbase.

The defence Minister also said that Ghaith's claims to Al-Jazeera

... an Arab news network headquartered in Qatar, notorious for carrying al-Qaeda press releases. The name means the Peninsula, as in the Arabian Peninsula. In recent years it has settled in to become slightly less biased than MSNBC, in about the same category as BBC or CBS...
TV, that the shooting had been a "tribal matter", were untrue.

There was much confusion after the incident, with a LANA

news hound

saying that the minister had not been targeted, but that his security detail had fired warning shots in the air, after a dispute broke out between military units at the airbase.

This was contradicted by the new deputy defence minister, Khalid Sharif, who told AFP: "As the minister prepared to leave the airport by car, his bodyguard

shot it out

with angry soldiers and ex-rebels, but the minister was not hurt."

Posted by: Fred || 01/21/2013 00:00 || Comments || Link || E-Mail|| [6480 views] Top|| File under: Arab Spring
France Says Military Goal is 'Total Reconquest of Mali'
[An Nahar] French Defense Minister Jean-Yves Le Drian said Sunday the end goal of

La Belle France

's military action in Mali was to retake control of the whole country from Islamist

gunnies

who have seized the north.

"The goal is the total reconquest of Mali. We will not leave any pockets" of resistance, Le Drian said on

La Belle France

5 television.

"The goal is to ensure that AFISMA, the African force, can take the baton from our own intervention," he said.

Asked if French forces could move as far north as Timbuktu, Le Drian indicated that it was up to African forces to get there first.

"If necessary, the African forces can appeal for support from French forces when they arrive in Timbuktu," he said.

Le Drian also said Malian forces had not yet been able to retake the town of Diabaly, seized nearly a week ago by Islamists and then heavily bombed by French planes.

"At this moment the city of Diabaly has not yet been retaken by Malian forces," he said, adding, the situation there should improve "in the hours to come".

"The Malian army with the support of French ground forces are approaching Diabaly," the minister said.
Posted by: Fred || 01/21/2013 00:00 || Comments || Link || E-Mail|| [6469 views] Top|| File under: al-Qaeda in North Africa
Clashes at trial of Egypt's ex-security officers
CAIRO - Riot police fired tear gas on Saturday to disperse dozens of seething demonstrators grimacing fiercely making faces rolling their eyes throwing rocks outside an Alexandria courthouse where the city's ex-security director and other officers are on trial for the killing of protesters during Egypt's 2011 uprising.

Alexandria's former security director Mohammed Ibrahim is on trial along with five other police officers accused of using excessive violence to put down the 18-day revolt. In Alexandria, as elsewhere in Egypt, thousands of protesters have taken to the streets over the past two years to demand "Qisas" or retribution for those killed in clashes with security forces.


In fairness, they'll take to the streets to protest most anything...

Relatives of the dead say they have little confidence in the justice system or police investigations.


There's a fair observation...

"It is one long chain of corruption," said Ramadan Ahmed, whose 16-year-old son Mohammed was shot dead in clashes outside an Alexandria police station.

Since former president Hosni Mubarak was deposed on February 11, 2011, nearly 100 police officers have been brought to trial on charges of killing and wounding protesters, although all were acquitted or received suspended sentences.
Posted by: Steve White || 01/21/2013 00:00 || Comments || Link || E-Mail|| [6476 views] Top|| File under:
Africa Subsaharan
Mali Musicians Maintain Support for French Military
Where once there was music and dancing, today there is misery and deprivation. When I visited Timbuktu, I was beckoned by an old man into the 14th-century mosque, then shown around the city by a teenage boy. Handing him a tip, he shared it with others. Now this fabled city lies at the heart of the fundamentalist badlands in which uncovered women are whipped, couples stoned to death for adultery and children segregated by sex. There are gruesome tales of suspected thieves having hands sawn off. Villages have been emptied as families flee marauding militia, many from outside the country. Perhaps most incredibly, the music that so defines this country is banned from two-thirds of its territory.

France, which had been trying to marshal a supposedly African-led intervention for months, had no option but to act. Not just because there are 6,000 citizens in its former colony. But because the Islamists were heading south towards the main population areas. They were just one hour away from the second city -- and had that fallen, the entire country could have collapsed into their control. This would be hideous for Mali, disastrous for the region and highly worrying for the West, especially given the number of Malians in France.

In Bamako, there is strong support for the French action; critics who see it as some kind of neo-colonialist invasion appear absurdly ill-informed...


Note: Salafist opposition to music is grounded in several hadith in which Mohammud denounces music has musicians killed and/or musical instrument destroyed. Since the Koran calls Mohammud the example for mankind, by this logic, his anti music agenda should be followed by his followers.
Posted by: lord garth || 01/21/2013 15:49 || Comments || Link || E-Mail|| [6468 views] Top|| File under:
Arabia
3 Jordanians among 21 Al Qaeda members on trial
SANAA - A Yemeni tribunal specialising in terrorism began on Saturday the trial of 21 suspected members of Al Qaeda, including three Jordanians and an Egyptian, accused of attacks against security forces.

The defendants, who appeared in four separate groups, one comprised of the Jordanians and Egyptian, have been charged with "belonging to a criminal gang linked to Al Qaeda to carry out attacks against the state police and the army", the indictment read at the hearing said. The accused pleaded not guilty and claimed their confessions were obtained "under duress and torture", an AFP correspondent reported.

The next hearing was set for January 26.

On Monday, nine Yemenis accused of complicity in a suicide bombing that killed 86 soldiers in May 2012 and which was claimed by Al Qaeda had appeared in a similar court.
Posted by: Steve White || 01/21/2013 00:00 || Comments || Link || E-Mail|| [6467 views] Top|| File under:
Bangladesh
Bangla: 'Hang Azad' chants fill air
[BDNEWS24] Voices demanding execution of the death sentence awarded to former Jamaat-e-Islami
...The Islamic Society, founded in 1941 in Lahore by Maulana Sayyid Abul Ala Maududi, aka The Great Apostosizer. The Jamaat opposed the independence of Bangladesh but has operated an independent branch there since 1975. It maintains close ties with international Mohammedan groups such as the Moslem Brotherhood. the Taliban, and al-Qaeda. The Jamaat's objectives are the establishment of a pure Islamic state, governed by Sharia law. It is distinguished by its xenophobia, and its opposition to Westernization, capitalism, socialism, secularism, and liberalist social mores...
activist Abul Kalam Azad alias Bachchu Razakar rent the air as jubilant crowds hit the streets on hearing about the ICT verdict that numbered the day of a dreaded war criminal.

News of jubilation also poured in from various parts of the country as the families suffering during the Independence War of 1971 celebrated the long-awaited day. They also demanded that the

runaway

convicted war criminal be brought back and executed at the earliest.

The second International Crimes Tribunal on Monday ordered that Abul Kalam Azad be hanged until death for committing crimes against humanity in 1971.

Hailing from Borokhardia village of Nagarkanda upazila in Faridpur, Azad is locally known as Bachchu Razakar for his war-time role, and the court found him guilty on seven counts.

He lead the Pakistain occupation Army's collaborative force Razakar Bahini in unleashing a reign of terror at Nagarkanda and Salkha upazilas in the district to thwart the Independence War.

The court said it was proved beyond doubt that Bachchu had killed Chittaranjan Das, a man belonging to Hindu minority community, of Fulbaria during the war.

Posted by: Fred || 01/21/2013 10:44 || Comments || Link || E-Mail|| [6471 views] Top|| File under: Jamaat-e-Islami
Caribbean-Latin America
Chavez getting stronger: VP
President Hugo Chavez is "gaining strength" as he finishes post-operative care and entering a "new phase" of cancer treatment, Venezuelan Vice President Nicolas Maduro said Sunday.


And if you can't trust a Venezuelan VP, who can you trust?

Chavez is "finishing the post-operative period and will enter a new phase of treatment," Maduro said. "His vital signs and organ function are stabilizing, he is conscious and gaining strength for the next stage."

The longtime figurehead of the region's anti-American left could not attend his scheduled inauguration on January 10 because of his poor health and the swearing-in has been postponed indefinitely. The Venezuelan government has admitted that Chavez suffered complications, including a severe pulmonary infection that resulted in "respiratory insufficiency," but has given no long-term prognosis from doctors.

Almost six weeks after he left Venezuela he is yet to be seen in public and remains, presumably, in a Havana hospital.

Speaking to private Venezuelan television network Televen, Maduro said he had spoken with Chavez on several occasions, including a January 14 visit when he described the president as being "very interested in oil prices."

"We're always optimistic in the sense that sooner or later we will have the president here with us," Maduro said, adding that El Comandante was in good spirits and focused on his treatment.

Venezuela's opposition on Friday canceled a march planned for January 23, saying it feared Chavez's ruling party would "incite violence" with its own parallel mass demonstration.
Posted by: Steve White || 01/21/2013 00:00 || Comments || Link || E-Mail|| [6536 views] Top|| File under:
Europe
Preliminary charges filed against Turkish man regarding 3 Kurdish activists killed in Paris
French prosecutors have filed preliminary murder and terrorism charges against a Turkish citizen who worked as a driver for one of three Kurdish activists who were gunned down this month in Paris, an official said Monday.

The suspect, identified as 30-year-old Omer Guney, drove for the most prominent victim, a woman who helped found the Kurdistan Workers Party, or PKK, a rebel group seeking autonomy for Turkey's Kurds. Guney has told investigators he has been a member of the PKK for two years, Prosecutor Francois Molins told reporters.

There is "serious and corroborating evidence" to show that Guney had a role in the Jan. 9 killings, Molins said.

Guney is now being detained while prosecutors decide if there is sufficient evidence to upgrade the preliminary charges of murder in connection with a terrorist operation and conspiracy to commit murder in connection with a terrorism operation to formal charges. If evidence does not support those suspicions, the charges will be dropped.
Posted by: tipper || 01/21/2013 13:54 || Comments || Link || E-Mail|| [6485 views] Top|| File under:
Home Front: WoT
Manning denied chance to make whistleblower defence
Bradley Manning, the US soldier accused of being behind the largest leak of state secrets in America's history, has been denied the chance to make a whistleblower defence in his upcoming court martial in which he faces possible life in military custody with no chance of parole.


He just keeps digging deeper and deeper...

The judge presiding over Manning's prosecution by the US government for allegedly transmitting confidential material to WikiLeaks ruled in a pre-trial hearing that Manning will largely be barred from presenting evidence about his motives in leaking the documents and videos. In an earlier hearing, Manning's lead defence lawyer, David Coombs, had argued that his motive was key to proving that he had no intention to harm US interests or to pass information to the enemy.


Of course not. He just wanted classified information out in the public realm for people to see. Our enemies would never think of checking Wikileaks...

The judge, Colonel Denise Lind, ruled that general issues of motive were not relevant to the trial stage of the court martial, and must be held back until Manning either entered a plea or was found guilty, at which point it could be used in mitigation to lessen the sentence. The ruling is a blow to the defence as it will make it harder for the soldier's legal team to argue he was acting as a whistleblower and not as someone who knowingly damaged US interests at a time of war.

"This is another effort to attack the whistleblower defence," said Nathan Fuller, a spokesman for the Bradley Manning support network, after the hearing.

The judge also blocked the defence from presenting evidence designed to show that WikiLeaks caused little or no damage to US national security.


That's also a judgment for a forum other than the trial.

Coombs has devoted considerable time and energy trying to extract from US government agencies their official assessments of the impact of WikiLeaks around the world, only to find that he is now prevented from using any of the information he has obtained.


Sure hope you're being paid by the hour and not by the score...

The 25-year-old intelligence analyst faces 22 charges relating to the leaking of hundreds of thousands of classified diplomatic cables, war logs from the Afghan and Iraq wars, and videos of US military actions. The most serious charge, "aiding the enemy", which carries the life sentence, accuses him of arranging for state secrets to be published via WikiLeaks on the internet knowing that al-Qaida would have access to it.

The US government is expected at trial to present evidence that allegedly shows that Osama bin Laden personally requested to see some of the WikiLeaks publications attributed to Manning and that documents were found on his computer following the US navy Seals raid that killed him.


That rather guts the argument, if it ever is admitted to trial, that the information didn't help our enemies.

In a limited victory for the defence, Coombs and the defence team will be allowed to talk about the soldier's motives on two narrow counts: where it can be used to show that he did not know that his leaks would be seen by al-Qaida; and as evidence that he consciously selected certain documents or types of documents in order to ensure they would not harm the US or benefit any foreign nation.


Sure. Out of over 750,000 documents Manning personally curated and reviewed to ensure that releasing them wouldn't harm the country. Go for it, counselor...

Lind's ruling means that some of the most impassioned statements by Manning about why he embarked on the massive transfer of information to WikiLeaks will now not be heard at trial. In the course of a now famous web chat he had with the hacker-turned-informer Adrian Lamo, Manning wrote : "information should be free / it belongs in the public domain / because another state would just take advantage of the information ... try and get some edge / if its out in the open ... it should be a public good."
Posted by: Steve White || 01/21/2013 00:00 || Comments || Link || E-Mail|| [6473 views] Top|| File under:
India-Pakistan
Agreement on Bara killings: Tribesmen give governor two days to comply
[Dawn] Tribal elders from Khyber Agency
on Saturday threatened to resume protest against the recent Bara killings after two days if the Khyber-Pakhtunkhwa


... formerly NWFP, still Terrorism Central...


governor failed to address their grievances on the matter in line with the recent bilateral decisions.

They had gathered in Bagh-e-Naran area of Hayatabad here for a jirga to review the progress on the implementation of the decisions they had taken with the governor on last Wednesday, and finalise their future course of action.

The elders-governor meeting had taken place after a large number of people from Bara staged a sit-in on Sher Shah Soori Road adjacent to the Governor's House along with bodes of 18 people, including three women, allegedly killed by security forces on last Tuesday.

The

rustics

had agreed to disperse after the governor assured their elders of immediate implementation of bilateral decisions, including the holding of an independent inquiry into Bara killings; provision of Rs0.4 million special compensation to the families of the dead people along with Rs0.3 million normal compensation; interrogation of the accused; release of innocent persons, and that security forces would never stay in Bara for a single day if local

rustics

guaranteed peace there.

The Saturday jirga was attended by former federal minister Waris Khan, former MNA Mohmood Shah, former senator Nasir Khan, Awami National Party leader Imran Afridi, Pakistain Tehrik-e-Insaf
...a political party in Pakistan. PTI was founded by former Pakistani cricket captain and philanthropist Imran Khan. The party's slogan is Justice, Humanity and Self Esteem, each of which is open to widely divergent interpretations....
leaders Iqbal Afridi and Javed Afridi, Jamaat-e-Islami
...The Islamic Society, founded in 1941 in Lahore by Maulana Sayyid Abul Ala Maududi, aka The Great Apostosizer. The Jamaat opposed the independence of Bangladesh but has operated an independent branch there since 1975. It maintains close ties with international Mohammedan groups such as the Moslem Brotherhood. the Taliban, and al-Qaeda. The Jamaat's objectives are the establishment of a pure Islamic state, governed by Sharia law. It is distinguished by its xenophobia, and its opposition to Westernization, capitalism, socialism, secularism, and liberalist social mores...
leader Shah Faisal and traders' representative Maqbali Khan.

The participants said they were assured by the relevant authorities that there would be no indiscriminate artillery shelling in Khyber Agency to prevent collateral damage, but on the contrary, a mortar shell hit a house in Shalobar area on Friday, killing a couple.

They regretted that the government had yet to provide compensation to the families of those killed in Bara on last Tuesday.

Some complained that the authorities misbehaved with the residents of Khyber Agency on their way Beautiful Downtown Peshawar


...capital of Khyber Pakhtunkhwa (formerly known as the North-West Frontier Province), administrative and economic hub for the Federally Administered Tribal Areas of Pakistan. Peshawar is situated near the eastern end of the Khyber Pass, convenient to the Pak-Afghan border. Peshawar has evolved into one of Pakistan's most ethnically and linguistically diverse cities, which means lots of gunfire.


.

It merits mentioning here that all roads leading to Peshawar from Bara have been closed for four days affecting patients and students bound for Peshawar the most.

Meanwhile,


...back at the shouting match, the spittle had reached unprecedented levels...


PML-N and PTI leaders from Fata declared the Bara killings the worst example of barbarism and brutality.

In separate news conferences at Peshawar Press Club, PML-N leaders Wali Shah, Faqir Afridi and Zahir Shah and PTI leader Dr Bashir said also flayed torture of peaceful protesters by police.

They said curfew had been imposed in Bara for three years and that security forces had killed 2,200 innocent people, including

women and kiddies

, there in the name of search operations.

They also complained that all major Bara markets had been closed since imposition of curfew.

In Landi Kotal, a local jirga formed to handle the post-Bara killings situation has developed differences, it is learnt.

Since the killing of 18 people allegedly by security forces in Alamgudar area, the jirga met thrice but failed to agree on the members of the proposed jirga.

A member said the jirga was powerless as it was not fully authorised to negotiate its demands with the government.

He said the jirga had been awaiting response from the governor to its demands.

The member said the residents of Bara, especially youths, were angered by the non-compliance with the assurances the governor had given to the jirga members on January 16 when the bodies of the victims of Bara shelling were placed outside the Governor's House in Peshawar.

Some jirga members voiced displeasure over the behaviour of some political figures saying they wanted to hijack the jirga to serve their own interests.

Bazaar Gul, a member of the jirga, said some jirga members affiliated with political parties wanted to score political points instead of finding a lasting solution to the problem.

Hashim Khan, another jirga member, said a fully authorised and a truly representative jirga could negotiate with the government.

He said the existing members were too weak and inexperienced and could be easily influenced by the government functionaries.

It is learnt that MNA Hamidullah Jan wanted more representation of local elders and inclusion of the relatives of those killed in Alamgudar shelling.

Meanwhile,


...back at the cheese factory, all the pieces finally fell together in Fluffy's mind...


the jirga on Saturday agreed to meet the political agent of Khyber Agency tomorrow (Monday) to apprise him of their viewpoints and demands about Bara killings.

When contacted, political agent Mutahir Zeb confirmed that he would meet the jirga members on Monday.
Posted by: Fred || 01/21/2013 00:00 || Comments || Link || E-Mail|| [6471 views] Top|| File under: Govt of Pakistan
Imran threatens 'tsunami march to save democracy'
[Dawn] Encouraged perhaps by the people's response to the four-day sit-in by Tehrik-e-Minhajul Koran in Islamabad, Tehrik-e-Insaaf chief Imran Khan

... aka Taliban Khan, who is the lightweight's lightweight...
has threatened to launch a 'tsunami march' if a 'neutral' caretaker prime minister is not appointed before elections.

"The PTI will take out a huge tsunami march if a neutral umpire (caretaker prime minister) is not appointed. We will protest to save democratic process from a total disaster," the cricketer-turned-politician said at a news conference on Saturday.

The PTI, he said, would go for its own protest plan, when required, stating that the party workers had already been told to remain prepared for his call.

Referring to the long march led by Dr Tahirul Qadri, Mr Khan said it was the first step towards a 'true change' and the next elections would herald a major change in Pakistain. "The status quo forces are now claiming that the long march has failed. Actually this was the first step towards change as thousands of people came out on roads to bring about a change," he said.

Mr Khan, who had refused to join the TMQ's sit-in at the last moment, on the one hand termed Dr Qadri's march a positive step but on the other called it 'unconstitutional', saying the PTI did not participate in the long march because it always resisted 'unconstitutional moves'.

He said the nation had already endured the PPP government for five years and now when polls were just a few weeks away the PPP would not be allowed to become 'a political martyr'.

The declaration signed by the government with Dr Qadri, he said, had no legal or constitutional status and it was not binding on the rulers.

Responding to a question, Mr Khan did not rule out possibility of electoral alliance with Dr Qadri. However,


it was a brave man who first ate an oyster...


he said that Dr Qadri was yet to decide about participation in elections.

Mr Khan said both the TMQ and PTI had similar demands and views regarding change, but their approaches were different. The PTI, he said, wanted change only through the ballot.

The PTI chief reiterated his demand that
President Asif Ali Ten Percent Zardari


... husband of the late Benazir Bhutto, who has been singularly lacking in curiosity about who done her in ...


immediately resign as under him holding of free, fair and transparent election was almost impossible.

Posted by: Fred || 01/21/2013 00:00 || Comments || Link || E-Mail|| [6475 views] Top|| File under: Govt of Pakistan
Iraq
Maliki Trades Blame with Kurdistan Leader over Political Crisis
[An Nahar] Iraqi Prime Minister
Nouri al-Maliki


... Prime Minister of Iraq and the secretary-general of the Islamic Dawa Party....


and the leader of the Kurdish region traded barbs on Sunday, each blaming the other for an ongoing political crisis amid weeks of anti-government protests.

The two issued rival statements in the latest in a series of disputes that have hardened opposition against Maliki and pitted him against several of his erstwhile government partners, including Iraq's main Kurdish political faction, who accuse him of authoritarianism and sectarianism.

"The federal government... has increased the crisis through neglect and threats that have led to dangerous consequences," Kurdish regional president Massud Barzani said in a statement issued late on Saturday.


"Iraq has, for a long time, been going through a major crisis because of the neglect of services for citizens, and not implementing the constitution and agreements."

Barzani also backed "the legitimate demands" of demonstrators in mostly Sunni areas of Iraq who have for weeks railed against the Shiite-led authorities for allegedly holding members of their community without charge and misusing anti-terror laws to target Sunnis.

Maliki, meanwhile, issued his own statement on Sunday in which he expressed surprise at Barzani's statement, which he said "reveals a desire to hinder dialogue among the Iraqi people and components, and revive ugly sectarian strife."

"It seems that these factions do not like to see agreement between Iraqis," he said, in the statement issued by his office.

Posted by: Fred || 01/21/2013 00:00 || Comments || Link || E-Mail|| [6475 views] Top|| File under: Govt of Iraq
Iraq opens Christian centre in Kirkuk
KIRKUK (IRAQ) - Authorities on Sunday opened what they billed as the first Christian cultural centre in Iraq in a decade, despite a dramatic decline in the country's once significant Christian population.

The building was inaugurated in the northern city of Kirkuk, home to a diverse population of Arabs, Kurds and Turkmen, and is to host conferences and meetings to promote inter-faith communications between Muslim and Christian communities.

"This centre is the first of its kind in Iraq since 2003, it sends a message of peace, and promotes the language of dialogue," said Louis Sakho, Chaldean archbishop of Kirkuk. "The communities of Kirkuk are one family."

Iraq's Christian community is one of the oldest of its kind in the world, but they suffered persecution, forced flight and killings in the aftermath of the 2003 US-led invasion. Before 2003 there were more than a million Christians living in Iraq. Now they number around 450,000.

According to the UN refugee agency, many fled after an October 2010 attack on a church in Baghdad.

Posted by: Steve White || 01/21/2013 00:00 || Comments || Link || E-Mail|| [6472 views] Top|| File under:
Israel-Palestine-Jordan
Abbas: Israel to allow Palestinian refugees from Syria into PA
When will they ever learn?
Palestinian President Mahmoud Abbas said Monday that Israel has agreed to allow 150,000 Palestinian refugees from Syria to enter the Palestinian Authority.

He said that the PA filed an official requested to that effect with the Israeli government, citing humanitarian grounds. The statement was made during an interview Abbas gave an unnamed Arab news channel.
Posted by: tipper || 01/21/2013 06:26 || Comments || Link || E-Mail|| [6467 views] Top|| File under:
Southeast Asia
Philippine government: MILF peace pact still far off
After failing to settle a final peace agreement with the Moro Islamic Liberation Front in a self-imposed deadline last month, the Aquino administration on Sunday said that "much work is still needed" to finish the four annexes needed to complete the accord.

The two panels resumed formal talks in Kuala Lumpur the same day, and government chief negotiator Miriam Ferrer called the talks "crucial."

He said, "Much work is still needed to find a middle ground on certain core issues. Both parties are open to consider options on the remaining difficulties across the annexes, including the technical impasse pertaining to the Bangsamoro Transition Authority."

Ferrer expressed optimism it would take just one more round of negotiations before the annexes were signed. She said, "There may be some items over which we would have to confer once more with our respective principals before we seal the texts. With conviction, goodwill and earnest partnership with the MILF, we can make this [the signing of the peace pact] happen very soon."

Earlier, presidential peace adviser Teresita Deles claimed the normalization process with the MILF would also result in the disarmament of other armed groups in Mindanao.

"You don't just talk about the arms of the MILF, but also of everyone else. That is part of normalization," Deles said.

"How can you ask the MILF to completely disarm if other groups or some families are armed? We are looking for a real partnership among the government, the MILF and other governance constituencies to look at this matter on how to make a life more secure, to trust in the state forces to make them secure, and be engaged in other productive activities."

President Aquino has said he wants a new law creating the Bangsamoro - the new autonomous political entity embodied in the framework agreement with the MILF — to be enacted by 2015.
Posted by: ryuge || 01/21/2013 00:00 || Comments || Link || E-Mail|| [6476 views] Top|| File under: Moro Islamic Liberation Front
Syria-Lebanon-Iran
Syrian opposition fails to form transitional government
[EURONEWS] Syrian opposition leaders said on Monday they had failed to agree on a transitional government to run rebel-held areas, dealing a fresh blow to their efforts to present a credible alternative to
Hereditary President-for-Life Bashir Pencilneck al-Assad


Terror of Aleppo ...


's rule.

The Syrian National Coalition (SNC) said in a statement that a five-member committee would put forward proposals on forming a government within 10 days, after talks in an Istanbul hotel broke up without agreement on an interim prime minister.

Formation of a government is seen as a threat to some members of the SNC, especially the

Moslem Brüderbund

, which would lose influence if a smaller executive body were elected.

The Istanbul talks, the opposition's second bid to form a government, have only highlighted divisions in the coalition and risk undermining support for the umbrella grouping, formed two months ago in Qatar with Western and Gulf backing.

Power struggles within the 70-member coalition have undermined efforts to agree on a transitional government, even as Syria slides further into sectarian conflict between the Sunni

Mohammedan

majority and Assad's minority Alawite sect.
Posted by: Fred || 01/21/2013 10:41 || Comments || Link || E-Mail|| [6470 views] Top|| File under: Govt of Syria
Assad's Mother in Dubai, Syrian Expats Say
[An Nahar] Anisa Makhlouf, the mother of
Hereditary President-for-Life Bashir Pencilneck al-Assad


Leveler of Latakia...


, has left the war-torn country and joined her daughter in Dubai, Syrian expatriates in the United Arab Emirates and an activist said on Sunday.

Makhlouf has been living next to her daughter, Bushra, the only sister of Assad, in Dubai since around 10 days, Syrian expatriates told Agence

La Belle France

Presse.

Bushra's husband General Assef Shawkat, an army deputy chief of staff, was killed along with three other high-ranking Syrian officials in a July 18 bombing at the National Security headquarters in Damascus


...The place where Pencilneck hangs his brass hat...


In September, Syrian residents in the Gulf emirate said that Bushra had enrolled her five children at a private school in Dubai where she had moved.

Makhlouf's "departure from Syria is another indication of Assad losing support even from within his family," said Ayman Abdel Nour, head of the newly-formed group Syrian Christians for Democracy and editor-in-chief of opposition news website all4syria.com.

Analysts say that Assad is increasingly relying on the tightly-knit circle surrounding him, which includes Maher, his only brother still alive and who commands the army's notorious Fourth Brigade.

Assad's two other brothers Bassel and Majd are dead. The embattled president also relies on relatives from his mother's side, analysts say.

A large number of businessmen and wealthy Syrians who had close ties with the regime have fled the deadly bloodshed in Syria to Dubai in the past few months.

Posted by: Fred || 01/21/2013 00:00 || Comments || Link || E-Mail|| [6471 views] Top|| File under: Govt of Syria
Syria Opposition Seeks Deal on PM-in-Exile
[An Nahar] Syria's opposition umbrella group met Sunday in a bid to name a prime minister-in-exile, a day after the Damascus


...The capital of Iran's Syrian satrapy...


government ruled out any calls for the ouster of Bashir al-Assad.

The diplomatic face-off came as a couple and their three children were killed in regime air strikes on a village in Damascus province, the Syrian Observatory for Human Rights said.

The National Coalition, recognized by many Western and Arab powers as the sole representative of the Syrian people, met in Istanbul to discuss the formation of a government-in-exile and who would eventually head it, an opposition official said.

"A proposal was made to name Riad Hijab but it has run into much criticism," the official told Agence

La Belle France

Presse on condition of anonymity.

He said talks held behind closed doors would continue into the evening and resume Monday in Istanbul, and that the meeting would also prepare for an opposition forum in

Gay Paree

on January 28 attended by Friends of Syria nations.

French Foreign Minister Laurent Fabius confirmed the meeting in a radio interview.

Former prime minister Hijab is the highest-ranking official to have defected, crossing the border to Jordan in August and joining the opposition. He has worked closely with Turkish leaders to help restructure the fragmented Syrian opposition.

Subdued and short on charisma, the 46-year-old Sunni

Moslem

holds a doctorate in agricultural engineering, but owes his steep ascent in Syria's ruling party to his unwavering loyalty to Assad and the ruling Baath Party.

The opposition bloc has called for the establishment of an interim government with full executive powers in rebel-held areas inside Syria.

But Foreign Minister Walid Muallem struck a defiant tone late Saturday telling state television


... and if you can't believe state television who can you believe?


that those who demand the Assad removal want only bloodshed in the country.

"Nobody can afford to undermine the presidency -- it is unacceptable," Muallem said.

"The U.S. continues to have the president's departure as a condition of regime change, ignoring the fact that the captain of a capsized ship does not jump into the first boat," he added.

Posted by: Fred || 01/21/2013 00:00 || Comments || Link || E-Mail|| [6480 views] Top|| File under: Govt of Syria
Syria FM Rejects Idea of Assad Ouster
[An Nahar] Syrian Foreign Minister Walid Muallem has rejected the idea that
Hereditary President-for-Life Bashir Pencilneck al-Assad


Trampler of Homs...


will be ousted, telling state television


... and if you can't believe state television who can you believe?


that those who demand his removal want only bloodshed in the country.

Muallem said late on Saturday that the United States and Russia were unable to agree on Syria "because they do not agree on what is meant by 'period of transition'."

"The U.S. continues to have the president's departure as a condition of regime change, ignoring the fact that the captain of a capsized ship does not jump into the first boat," Muallem said.

"As long as the Americans and plotters, including Syrians, cling to this condition, it means that they want continued violence and the destruction of Syria."

Muallem said only the Syrian people can decide "through their choice at the ballot box" on Assad's fate, insisting that "nobody can afford to undermine the presidency -- it is unacceptable."

The opposition in Syria has insisted on Assad's departure as a prerequisite for any negotiations to settle the 22-month conflict that has left more than 60,000 people dead, according to United Nations


...boodling on the grand scale...


figures.

Muallem also lashed out at U.N.-Arab League


...an organization of Arabic-speaking states with 22 member countries and four observers. The League tries to achieve Arab consensus on issues, which usually leaves them doing nothing but a bit of grimacing and mustache cursing...


peace envoy Lakhdar Brahimi for "adopting a position that represents the United States and the Gulf... conspiring against Syria."

His position "is beyond the scope of his mandate and has betrayed his mission as a mediator because a mediator does not put one party against the other."

Brahimi has been heavily criticized by Damascus


...The place where Pencilneck hangs his brass hat...


after calling a peace plan outlined by Assad earlier this month "one-sided."

Posted by: Fred || 01/21/2013 00:00 || Comments || Link || E-Mail|| [6467 views] Top|| File under: Govt of Syria
Terror Networks
Despite curbs on target killings, CIA to get free hand in Pakistan
The Obama administration is finalising a rule book for target killings but these restrictions will not apply to Pakistan where the CIA will be free to direct drone strikes in Fata.

The classified manual, called a counter-terrorism "playbook", sets out stringent rules for targeted killings and details the process of adding names to the so-called "kill list".

But it "leaves open a major exemption for the CIA's campaign of drone strikes in Pakistan", The Washington Post reported yesterday.

The CIA would have this freedom for "less than two years but more than one" because its drone strategy had been very effective in weakening pro-Taliban militants, the Post reported.

The CIA is expected to give the US ambassador to Pakistan advance notice on strikes. But in practice, the agency exercises near complete control over the names on its target list and decisions on strikes.

But once the CIA achieved its targets in Fata, the rule book would also be applied to Pakistan, the Post reported.
Posted by: tipper || 01/21/2013 06:23 || Comments || Link || E-Mail|| [6473 views] Top|| File under:
Who's in the News
52
[untagged]
6
Arab Spring
5
Govt of Pakistan
5
Govt of Syria
4
al-Qaeda in North Africa
2
al-Qaeda in Arabia
1
Moro Islamic Liberation Front
1
al-Qaeda
1
al-Shabaab
1
Boko Haram
1
Govt of Iraq
1
Jamaat-e-Islami
Bookmark
E-Mail Me
The Classics
The O Club
Rantburg Store
The Bloids
The Never-ending Story
Thugburg
Gulf War I
The Way We Were
Bio
Merry-Go-Blog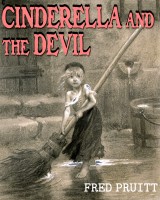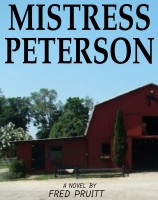 On Sale now!


A multi-volume chronology and reference guide set detailing three years of the Mexican Drug War between 2010 and 2012.

Rantburg.com and borderlandbeat.com correspondent and author Chris Covert presents his first non-fiction work detailing the drug and gang related violence in Mexico.

Chris gives us Mexican press dispatches of drug and gang war violence over three years, presented in a multi volume set intended to chronicle the death, violence and mayhem which has dominated Mexico for six years.
Click here for more information


Meet the Mods
In no particular order...


Steve White
Seafarious
Pappy
lotp
Scooter McGruder
john frum
tu3031
badanov
sherry
ryuge
GolfBravoUSMC
Bright Pebbles
trailing wife
Gloria
Fred
Besoeker
Glenmore
Frank G
3dc
Skidmark
Alaska Paul



Better than the average link...



Rantburg was assembled from recycled algorithms in the United States of America. No trees were destroyed in the production of this weblog. We did hurt some, though. Sorry.
3.233.217.106

Help keep the Burg running! Paypal: