Afghanistan
Foggy Bottom not pessimistic about Afghanistan's future after U.S. forces withdrawal
They haven't the imagination for it, poor dears.

The U.S does not share a pessimistic view of Afghanistan's future after U.S. forces withdraw from there, Assistant Secretary for the Bureau of South and Central Asian Affairs at the US Department of State Robert O. Blake, Jr. said at the media roundtable in Ashgabat.


That's why they're diplomats, you know...

According to one of the questions - most of the heads of state in Central Asia have a very pessimistic view of the region's future after U.S. forces withdraw from Afghanistan.

"No, we don't share that view," Blake said. "As you know, Afghan President Karzai just paid a very important visit to Washington last week. And, in his press conference with President Karzai, President Obama made several important points."

"What kind of 'important points', Mister Blake?"
"Very Important Points. Like choosing the right villa in the south of France. Or Hawaii."

First he made the point that most cities in Afghanistan and most Afghans are today more secure, and the insurgents continue to lose territory, he said.

"At the same time, the Afghan National Security Forces continue to grow stronger and now lead 80 percent of the security operations that are being conducted in Afghanistan," he said. "And, by February, they'll be in control of security in areas where 90 percent of the population lives."

"And I think importantly for Central Asians, the President announced that we will be announcing a responsible drawdown of our forces from Afghanistan that protects the gains that we and Afghanistan have made over the last several years," he said. "After 2014, U.S. security forces will be focused on continuing to train and assist Afghan forces, but also continuing the very important counterterrorism mission. The exact number of U.S. troops is the subject of negotiations that are now going on between the United States and Afghanistan."

"But a very important part of helping Afghanistan to ensure its own future will be to help ensure a proper economic transition, and again I want to thank Turkmenistan for the important role that it is playing to support regional integration efforts, and also to provide electricity to our friends in Afghanistan," he said. "As I said earlier, the TAPI project is one of the most important regional integration projects, because it will provide Turkmen gas for the growing Indian market, but it will also provide very substantial transit revenues for Afghanistan and Pakistan."

"Important progress has been made on the TAPI pipeline already by virtue of the gas sales purchase agreements and the road show that took place last September," he said. "The next step will be for a consortium to be formed and the details of that, of course, are still being worked out. I leave it to the government of Turkmenistan to provide any updates on that, because this will be their decision about who should form such a consortium and who should lead it. But this was an active topic of conversation today."
Posted by: Steve White || 01/20/2013 00:00 || Comments || Link || E-Mail|| [6474 views] Top|| File under:
Africa North
U.S. Orders Departure of Mali Embassy Dependents
[An Nahar] The U.S. State Department has ordered all family members of embassy employees to leave Mali, amid the country's escalating conflict with Islamist

faceless myrmidons

who control the vast arid north.

The order late Friday follows a tumultuous week in which

gunnies

across the border in Algeria staged a deadly raid on a remote gas plant, taking an unknown number of foreign hostages.

"On January 18, the Department of State ordered the departure of all dependent family members who are not employed at the U.S. Embassy in Bamako, Mali, for a period of up to 30 days," the notice stated.

It cited "ongoing fighting in northern and central Mali, fluid political conditions, the loss of government control of Mali's northern provinces, and continuing threats of attacks and kidnappings of westerners."

Mali also "continues to face challenges including food shortages, internally displaced persons, and the presence in northern Mali of factions linked to al-Qaeda in the Islamic Maghreb (AQIM)."

And although conditions in the capital remain calm, "the recent escalation of hostilities around Mopti in northern Mali has heightened tensions throughout the country," the warning said, also noting that Interim President Dioncounda Traore had declared a state of emergency on January 12.

Posted by: Fred || 01/20/2013 00:00 || Comments || Link || E-Mail|| [6466 views] Top|| File under: al-Qaeda in North Africa
Hollande: Algeria Faced 'Coldly Determined Terrorists'
[An Nahar] French President Francois Hollande


...the Socialist president of La Belle France, and a fine job he's doing of it...


Saturday came out in support of Algeria's deadly military strike against Islamist hostage-takers at a desert gas plant, saying the action was appropriate in the face of "coldly determined terrorists".

Other nations have criticized the hasty military backlash that left several expatriate workers dead, with

Britannia

, Japan and Norway insisting they should have been forewarned of an army raid Thursday.



La Belle France

has refrained from criticizing the military action that claimed one of its countrymen among the fallen in the former French colony.

"When there is a hostage-taking with so many people involved and such coldly determined terrorists, ready to kill their hostages -- which they did -- a country such as Algeria has had... the most appropriate responses because there could be no negotiations," Hollande told

news hound

s in Tulle, south-central

La Belle France

.

The captors, calling themselves "Signatories in Blood", killed the last seven of their foreign hostages on Saturday before being

bumped off

at the remote gas plant, state media said, ending one of the bloodiest international hostage crises in years.

Most of the hostages, including 573 Algerians and about 100 foreigners, had been freed when Algerian forces launched a rescue operation on Thursday, but some 30 remained unaccounted for.

A preliminary government toll Saturday said 23 captives and 32 kidnappers were killed in the four-day hostage drama.

Posted by: Fred || 01/20/2013 00:00 || Comments || Link || E-Mail|| [6470 views] Top|| File under: al-Qaeda in North Africa
379 Egypt protesters pardoned
An Egyptian criminal court has invoked a presidential amnesty and dismissed charges against 379 people accused of taking part in deadly clashes with police. The charges stem from nearly two weeks of street fighting on downtown Cairo's Mohammed Mahmoud street in November 2011 that left 42 people dead.

Young protesters, mostly die-hard soccer fans known as Ultras, led demonstrations against police near the Interior Ministry and Tahrir Square, the hub of Cairo's activist movement. They were demanding a timetable for the military officers who were then ruling the country to hand over power and hold presidential elections, and denouncing violent security crackdowns on sit-ins.

Judge Gamal Eddin Rushdi said Saturday that his decision was based on the pardon issued by President Mohammed Morsi.


Bet he's out of a job by tomorrow...
Posted by: Steve White || 01/20/2013 00:00 || Comments || Link || E-Mail|| [6468 views] Top|| File under:
Africa Subsaharan
West African Bloc Seeks Urgent U.N. Aid for Mali Force
[An Nahar] West African leaders Saturday sought urgent U.N. aid for a regional force to fight Islamists in Mali as President Francois Hollande


...the Socialist president of La Belle France, and a fine job he's doing of it...


said French troops would remain as long as needed to stamp out "terrorism".

The emergency summit of the Economic Community of West African States (ECOWAS) regional bloc also called on member states and Chad, which has pledged 2,000 troops, to put words into action without haste.

Only about 100 African soldiers of a planned 5,800 African force have so far reached Mali, while

La Belle France

said Saturday that 2,000 French soldiers were now on the ground after

Gay Paree

launched an offensive a little over a week ago to stop Islamists swooping down from the north, which is under their control.

A statement at the end of the Abidjan meeting called on the United Nations


...the Oyster Bay money pit...


"to immediately provide financial and logistical backing for the deployment of MISMA," the African force.


If MIASMA's gonna fight al-Qaeda to the death they need busfare.
Posted by: Fred || 01/20/2013 00:00 || Comments || Link || E-Mail|| [6463 views] Top|| File under:
Home Front: WoT
LA Times: White House, Pentagon In Dispute Over Mali War
[Jpost] The White House and the Pentagon are divided on the desired extent of US involvement in the conflict in Mali following the French intervention in the country and the hostage crisis at the gas complex in neighboring Algeria, the LA Times reported on Friday.

While US official don't view the

Death Eaters

in Mali as an imminent threat to the US, top Pentagon officials and army officers believe aggressive US military action in Mali is needed to prevent the extreme

Death Eater

groups from taking over the country.

Aides of US President Barack Obama
How's it going, Sunshine?...
, however, said it's unclear whether the Mali

Death Eaters

threaten the US. Those aides said they did not want the US to be drawn into another long-running conflict, similar to past conflicts in Afghanistan.
Posted by: trailing wife || 01/20/2013 00:00 || Comments || Link || E-Mail|| [6507 views] Top|| File under:
India-Pakistan
JI chief terms long march a drama
[Dawn] Jamaat-e-Islami
...The Islamic Society, founded in 1941 in Lahore by Maulana Sayyid Abul Ala Maududi, aka The Great Apostosizer. The Jamaat opposed the independence of Bangladesh but has operated an independent branch there since 1975. It maintains close ties with international Mohammedan groups such as the Moslem Brotherhood. the Taliban, and al-Qaeda. The Jamaat's objectives are the establishment of a pure Islamic state, governed by Sharia law. It is distinguished by its xenophobia, and its opposition to Westernization, capitalism, socialism, secularism, and liberalist social mores...
Amir
Syed Munawar Hassan
... The funny-looking Amir of the Pak Jamaat-e-Islami. He joined the National Students Federation (NSF), a lefty student body, and was elected its President in 1959. He came into contact with the Islami Jamiat-e-Talaba (IJT) Pakistan and studied the writings of Mawlana Syed Abul Ala Maududi, The Great Apostasizer. As a result, he joined IJT in 1960 and soon he was elected as President of its University of Karachi Unit and member of the Central Executive Council. He was Assistant Secretary General of Jamaat-e-Islami Pakistain in 1992-93, and became Secretary General in 1993. After years of holding Qazi's camel he was named Amir when the old man stepped down in 2009...
on Friday termed the Dr Tahirul Qadri's long march a drama that ended up in a frightful manner with his agreement with the government in which none of his demands was met.

Commenting on the agreement, the JI leader said Qadri who was overjoyed only a couple of days back on the Supreme Court's order for the arrest of the prime minister had finally accepted the script signed by the same premier.

Similarly, he said, Qadri was seen embracing and commending the same ministers and government representatives to whom he had been dubbing former ministers only two days back. Conversely, he said, the information minister who had been ridiculing Qadri in his talk with journalists a day earlier, was seen embracing him as a fast friend.

Hasan said Qadri had played with the sentiments of thousands of people, including womenfolk, and befooled them.

"Finally Qadri talked to the government team on the same terms upon which the government was ready to talk to him before his long march, and he also accepted government's conditions," he deplored.

The JI amir said the demand for dissolution of the Election Commission that had been set up with a consensus of all political parties and removal of the chief election commissioner was not only unconstitutional but also non-serious.

MWM: The Majlis-e-Wahdat-e-

Mohammedan

een on Friday criticised JUI-F Chief
Maulana Fazlur Rehman
Deobandi holy man, known as Mullah Diesel during the war against the Soviets, his sympathies for the Taliban have never been tempered by honesty ...
for opposing governor's rule in Balochistan


...the Pak province bordering Kandahar and Uruzgun provinces in Afghanistan and Sistan Baluchistan in Iran. Its native Baloch propulation is being displaced by Pashtuns and Punjabis and they aren't happy about it...


"As Fazl stated that there should be an in-house change instead of governor's rule in Balochistan, it seems that he is concealing facts about the government failure that caused the killing of scores of innocent people there during the last few years," says a

blurb

.
Posted by: Fred || 01/20/2013 00:00 || Comments || Link || E-Mail|| [6465 views] Top|| File under: Jamaat-e-Islami
Terrorism-related cases: KP wants laws amended to protect judges, witnesses
[Dawn] The Khyber-Pakhtunkhwa


... formerly NWFP, still Terrorism Central...


government has proposed amendments to the relevant laws to protect the identity of judges, prosecutors and witnesses in terrorism related cases.

The proposal has been sent to the federal government in writing, according to provincial home secretary Azam Khan.

Mr Azam, who was present at a news conference along with information minister Mian Iftikhar Hussain and prisons minister Mian Nisar Gul here on Friday, told Dawn that amendments to Anti-Terrorism Act and the Action (In Aid Of Civil Power) Regulation 2011 had been proposed so that the identity of the judges and prosecutors of anti-terrorism courts and prosecution witnesses could be kept secret.

He said in absence of advanced investigation tools, those looking into acts of terrorism mostly relied on witnesses, who faced threats from terrorists.

"Under such circumstances, it is almost impossible for

Sherlocks

to prove terrorism charges against suspects," he said.

The information minister voiced concern over low rate of conviction of the terror suspects and said almost 90 per cent of the accused in cases of terrorism were acquitted due to threats to witnesses and judges.

The home secretary told

news hound

s that the provincial government had requested the federal government to make the amendments in question without delay for better conviction rate in the cases of terrorism.

He also said an amendment to the Explosive Act was also being proposed to learn about the users, use and quantity of

bomb

s.

Mr Azam said Khyber-Pakhtunkhwa had been the worst hit by terrorism between 2006 and 2012 as 186

suicide kaboom

s occurred there during the said period followed by 57 in Federally Administered Tribal Areas and 81 in the country's other three provinces.

"It shows that

bully boyz

have mostly focused on KP," he said.

The home secretary said of 186 suicide attacks, 87 targeted police, 46 army, 10 different religious sects, 16 politicians, two foreigners and nine others.

Posted by: Fred || 01/20/2013 00:00 || Comments || Link || E-Mail|| [6471 views] Top|| File under: Govt of Pakistan
Nawaz calls for correct use of ballot for positive change
[Dawn] Pakistain

Moslem

League-Nawaz (PML-N) chief
Nawaz Sharif


... served two non-consecutive terms as prime minister, heads the Pakistain Moslem League (Nawaz). Noted for his spectacular corruption, the 1998 Pak nuclear test, border war with India, and for being tossed by General Musharraf...


has urged the nation to exercise their right of vote carefully and correctly in the upcoming general elections for bringing a positive change in the country.

He expressed these views while addressing a public gathering organised by Sindh United Party (SUP) at Hala Bypass, district Matiari on Saturday.

Sharif said that reforms could be brought about and the system can be transformed if the voters would elect sincere, dedicated and honest representatives so that corrupt practices in all fields could be rooted out.

"If the people don't realise this, anyone can deceive them by staging a drama," he said.

He was of the view that if the government had run country's affairs in consultation with the opposition, the scenario could have been entirely different.

People are aware that who are involved in creating law and order situation in Bloody Karachi


...formerly the capital of Pakistain, now merely its most important port and financial center. It is among the largest cities in the world, with a population of 18 million, most of whom hate each other and many of whom are armed and dangerous...


, he said.

The PML-N chief, while reminding about his regular visits to different parts of Sindh during floods, said that he will not leave people of the province alone.

He was critical of provincial health department' performance saying that 550 children have

bit the dust

due to measles outbreak.

While claiming credit for the restoration of judiciary, he said that it is the apex court which is initiating suo moto actions against corruption, law and order, extortions and unconstitutional acts.

"We saved the judiciary as the country will be further strengthened with presence of strong institutions," he claimed.

Posted by: Fred || 01/20/2013 00:00 || Comments || Link || E-Mail|| [6468 views] Top|| File under: Govt of Pakistan
IMF rules out restructuring of Pakistan's loan
ISLAMABAD - The International Monetary Fund (IMF) has ruled out restructuring of the existing loan to Pakistan but indicated it might consider any such request by the interim government to be set up prior to elections.

"The IMF rules do not allow restructuring of loan or postponement of repayment obligations," IMF's Pakistan representative Jeffrey R. Franks told a select group of journalists here.


The IMF will instead paper over the problem with new loans. That generates new fees for the banks which they like and keeps the books all nice and tidy...

He said the IMF estimates current year's fiscal deficit at 7.5 per cent and external financing needs of 'billions of dollars'.


They're almost, not quite, in the same situation as Egypt, in that they can't feed themselves completely and don't have a lot of ways to generate revenue.

Frank added that the fund has linked the future funding for Pakistan to "broadest and deepest" political support for upfront economic reforms and policy changes to prove the government's seriousness.

At the conclusion of negotiations with Pakistan, the IMF adviser for Middle East and Central Asia and IMF mission chief to Pakistan said Pakistan had not formally requested yet for a new programme, but if it requested, the disbursements would follow prior policy actions for macroeconomic stabilisation.

This seemed to be a major departure from previous fund programmes under which successive governments used to get upfront disbursements for budgetary support before undertaking implementation of programme conditionalities, leading in most of the cases to premature termination of IMF programmes in the event of failures.

"Current policies need to be adjusted upfront to qualify for a new programme," he said, adding that the IMF mission could support a new programme before its management and the executive board when right policies were there to prove that authorities had taken steps for macroeconomic stabilisation.

To achieve this, he added, Pakistan needed to take a combination of steps in the power sector and fair enforcement of taxation measures to bring down fiscal deficit to three or 3.5 per cent of GDP in two-three years.

A set of policies that could help the economy achieve that goal needed to be agreed upon, he said.

Inflation should also be seen to come down on a sustainable basis and reserves rise up to $15 billion. This would require a lot of macroeconomic adjustments through removal of bottlenecks. "These bottlenecks include correcting energy sector, followed by restructuring of public sector entities, improving business climate, better bureaucracy and improved and simple tax system," he said.

He argued that a major chunk of the economy was outside the tax net.


And has been for 4,000 years...

Some of the areas he mentioned for bringing into fair and transparent tax system included agriculture, services, retail business and withdrawal of exemptions allowed by different SROs and other legal or illegal instruments.
Posted by: Steve White || 01/20/2013 00:00 || Comments || Link || E-Mail|| [6468 views] Top|| File under:
Qadri to beat feet for Canada on Jan 28
ISLAMABAD - Whether or not Tehrik-i-Minhajul Quran (TMQ) chief Dr Tahirul Qadri has achieved his goals during the Islamabad sit-in, he may return to Canada later this month, according to TMQ sources.


My work here is done, citizens. And the food in Guelph is better...

However, TMQ officials have denied that he has been summoned to Canada for violating asylum rules. According to media reports, Dr Qadri will leave by an Emirates flight on January 28, a day after holding a meeting with government functionaries at the TMQ's offices in Lahore for revamping of the Election Commission of Pakistan.

TMQ spokesman Tanveer Khan said here that it was true that Dr Qadri and his family had confirmed seats for January 28, since at the time of booking seats in Canada they were bound by international airlines laws to purchase return tickets.

He categorically denied Dr Qadri leaving the country on this date but did not rule out a journey in near future.


Depends on how hot Pakistan is for him on the evening of the 27th...
Posted by: Steve White || 01/20/2013 00:00 || Comments || Link || E-Mail|| [6480 views] Top|| File under:
Syria-Lebanon-Iran
Kurds Demand Support from Syria Opposition as Rebels Attack
[An Nahar] The Ras al-Ain branch of the Kurdish National Council in Syria called on the Syrian opposition on Saturday to intervene over an ongoing jihadist assault on the northern city located on the Turkish border.

"Since Wednesday morning, some

gang

s have launched an offensive against innocent and unarmed civilians in Ras al-Ain using various types of heavy weapons and sowing fear and panic among children and women," a statement said.

"We condemn these cowardly attacks and call on the National Coalition, the Syrian National Council and the Free (Syrian) Army to pressure these Islamic fascisti to stop this criminal war, which is detrimental to the principles and objectives of the Syrian revolution," it said.

The council said hardline rebels were indiscriminately shelling Ras al-Ain with tanks and called on Turkish authorities to "stop interfering and supporting

gang

s to implement their own agenda."

"We ask our fellow Syrians inside and outside the country to stand beside their brethren in Ras al-Ain," it concluded.

On Saturday, one rebel was reported dead and three

maimed

in fierce

festivities

between Kurdish fighters and the jihadist Al-Nusra Front and several other Islamist factions in Ras al-Ain, the Syrian Observatory for Human Rights said.

On Friday,

gang

s loyal to Al-Nusra Front crossed into Ras al-Ain from the Turkish border with three tanks, a Kurdish activist from the city told AFP via Internet.

While Turkey supports the revolt against Assad, it is also home to a sizeable Kurdish minority that has suffered much persecution and suppression.

Activists say they fear Turkey may be using jihadists in Syria to fight its own battle against the Kurds.

Posted by: Fred || 01/20/2013 00:00 || Comments || Link || E-Mail|| [6473 views] Top|| File under: Govt of Syria
Syria Decries War Crimes Petition
[An Nahar] Syria's foreign ministry on Saturday decried a petition by 58 countries calling for a war crimes case against Damascus


...Capital of the last remaining Baathist regime in the world...


, in a letter to the president of the United Nations


...an organization originally established to war on dictatorships which was promptly infiltrated by dictatorships and is now held in thrall to dictatorships...


Security Council.

"The Syrian government regrets the persistence of these countries in following the wrong approach and refusing to recognize the duty of the Syrian state to protect its people from terrorism imposed from abroad," it said.

The ministry accused some signatories to the petition of funding, training and harboring "terrorists," a blanket term used to describe opposition forces trying to topple the regime of Hereditary President-for-Life Bashir Pencilneck al-Assad


Horror of Homs...


.
Posted by: Fred || 01/20/2013 00:00 || Comments || Link || E-Mail|| [6469 views] Top|| File under: Govt of Syria
Schisms grow in Syria
[Dawn] A SCHISM is developing in northern Syria between jihadists and Free Syrian Army units, which threatens to pitch both groups against each other and open a new phase in the Syrian civil war.
Rebel commanders who fight under the Free Syrian Army banner say they have become increasingly angered by the behaviour of jihadist groups, especially the Al Qaeda-aligned Jabhat al Nusra, who they say aim to hijack the goals of the revolution.

The rising tensions are palpable in the countryside near Aleppo, which has become a stronghold for the well-armed and highly motivated jihadists, many of whom espouse the Bin Laden worldview and see Syria as a theatre in which to conduct a global jihad.

Syrian rebel groups, on the other hand, maintain that their goals are nationalistic and not aimed at imposing Islamic fundamentalism on society if and when the Assad regime falls.

Fighting between the well-armed jihadists and the regular units who accepted their help from late last summer would mark a dramatic escalation in the conflict that has claimed in excess of 60,000 lives. However,


corruption finds a dozen alibis for its evil deeds...


commanders in the north say such an outcome now appears unavoidable.

"We will fight them on day two after Assad falls," said one senior commander. "Until then we will no longer work with them."

In recent weeks, Liwa al-Tawheed and other militias who form part of the overall Free Syrian Army brand have started conducting their own operations without inviting Al Nusra to join them.

A raid on an infantry school north of Aleppo in mid-December was one such occasion, as are ongoing attacks against Battalion 80 on the outskirts of the city's international airport and a military base to the east, known as Querres.

"They are not happy with us," the rebel commander said. "But they had been hoarding all their weapons anyway."

Another significant issue for rebel leaders is what to do with state assets that have now fallen into the hands of the opposition.

"They see stealing things that used to belong to the government, like copper factories, or any factory, as no problem," said the rebel commander. "They are selling it to the Turks and using the money for themselves. This is wrong. This is money for the people."

Jabhat al Nusra does not eschew its links to Al Qaeda, or the fact that many of its members are veterans of the insurgency against US forces in Iraq, which morphed into a sectarian war between Sunni and Shia

Mohammedan

s.

In interviews, the group's members say they have learned lessons from Iraq, which saw them battered to the point of strategic defeat by a combination of a sustained push by US and Iraqi forces and a rebellion by Sunni communities against Al Qaeda's pervasive and puritanical ways.

So far in Syria, Al Nusra has avoided targeting civilian facilities, or the country's minority communities. It has also started an outreach programme to communities ravaged by almost two years of war.

The aid work has won the group some support in the north of the country, while also earning the ire of rebel groups.--
Posted by: Fred || 01/20/2013 00:00 || Comments || Link || E-Mail|| [6466 views] Top|| File under: al-Nusra
Who's in the News
33
[untagged]
7
Govt of Pakistan
4
Boko Haram
4
al-Qaeda in North Africa
3
Govt of Syria
2
TTP
1
al-Nusra
1
al-Qaeda
1
Taliban
1
al-Qaeda in Arabia
1
Sipah-e-Sahaba Pakistan
1
Pirates
1
Jamaat-e-Islami
Bookmark
E-Mail Me
The Classics
The O Club
Rantburg Store
The Bloids
The Never-ending Story
Thugburg
Gulf War I
The Way We Were
Bio
Merry-Go-Blog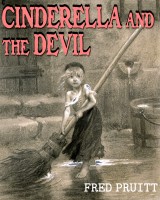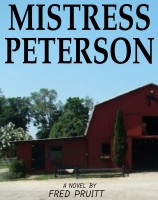 On Sale now!


A multi-volume chronology and reference guide set detailing three years of the Mexican Drug War between 2010 and 2012.

Rantburg.com and borderlandbeat.com correspondent and author Chris Covert presents his first non-fiction work detailing the drug and gang related violence in Mexico.

Chris gives us Mexican press dispatches of drug and gang war violence over three years, presented in a multi volume set intended to chronicle the death, violence and mayhem which has dominated Mexico for six years.
Click here for more information


Meet the Mods
In no particular order...


Steve White
Seafarious
Pappy
lotp
Scooter McGruder
john frum
tu3031
badanov
sherry
ryuge
GolfBravoUSMC
Bright Pebbles
trailing wife
Gloria
Fred
Besoeker
Glenmore
Frank G
3dc
Skidmark
Alaska Paul



Better than the average link...



Rantburg was assembled from recycled algorithms in the United States of America. No trees were destroyed in the production of this weblog. We did hurt some, though. Sorry.
44.201.94.72

Help keep the Burg running! Paypal: