Africa Horn
U.N. ex-Official Warns of Ethnic Cleansing in South of Sudan
[An Nahar] A former top U.N. official in Sudan on Friday warned that "ethnic cleansing" is going on in the southern part of Sudan, where the people are suffering from hunger, disease and bombing in two war-torn states.

Just back from a trip to Blue Nile and South Kordofan states, where conflict between rebels and Sudanese government forces has raged for over a year, Mukesh Kapila called on the international community to come to the aid of the some 1.5 million people living in these states that border South Sudan.

"The ethnic cleansing is largely complete.... Rebel areas are depopulated and largely empty," said Kapila, the former U.N. Humanitarian Coordinator in Sudan in 2003-2004.

His comments came prior to the publication Friday of a statement by anti-genocide charity the Aegis Trust, for which he serves as a special representative.

In Blue Nile, where Kapila estimates 450,000 people are affected by the conflict, fields and villages have been razed, he said, and the population is described on Sudanese radio as "black plastic bags" that must be cleared out of the area.

In South Kordofan, where as many as one million people are affected, Kapila said he saw people "living in caves and cracks and eating once every three days."

Posted by: Fred || 01/19/2013 00:00 || Comments || Link || [336070 views] Top|| File under:
ECOWAS to meet on Mali
[MAGHAREBIA] The Economic Community of West African States (ECOWAS) will hold an emergency summit Friday (January 18th) in Abidjan, PANA reported. The West African bloc will reportedly discuss strategies for the restoration of peace and constitutional order in Mali.

In related news, some 100 Togolese and Nigerian soldiers arrived in Mali late Thursday to boost the French-led effort against Ansar al-Din and its al-Qaeda allies.

ECOWAS pledged to send 3,000 soldiers for MISMA (International Mission for Support to Mali). The UN-backed intervention force will also include soldiers from Niger, Burkina Faso


...The country in west Africa that they put where Upper Volta used to be. Its capital is Oogadooga, or something like that. Its president is currently Blaise Compaoré, who took office in 1987 and may be in the process of being chased out now...


, Senegal


... a nation of about 14 million on the west coast of Africa bordering Mauretania to the north, Mali to the east, and a pair of Guineas to the south, one of them Bissau. It is 90 percent Mohammedan and has more than 80 political parties. Its primary purpose seems to be absorbing refugees...


, Guinea and Ghana. Chad, which is not a member of ECOWAS, also promised to send 2,000 troops.

The African force will be headed by Nigerian General Shehu Abdulkadir.

Posted by: Fred || 01/19/2013 00:00 || Comments || Link || [336071 views] Top|| File under: al-Qaeda in North Africa
Seif Al-Islam charged with prison escape attempt
[MAGHAREBIA] Seif al-Islam Qadaffy, wanted by the ICC for crimes against humanity, appeared in a Zintan court on Thursday (January 17th) on charges of plotting to escape prison, Libya Herald reported.

The new charges are tied to a controversial June visit to Libya by an
International Criminal Court


... where Milosevich died of old age before being convicted ...


team that was helping him prepare his defence, a court official told Wataniya TV.

Moamer Qadaffy's son has been

in jug

since his 2011 arrest.
Posted by: Fred || 01/19/2013 00:00 || Comments || Link || [336070 views] Top|| File under: Arab Spring
Africa Subsaharan
The Boko Haram Bandwagon
[THERISKYSHIFT] Founded in 2001 by flat-worlder Mohammad Yusuf, the Salafist group Boko Haram
... not to be confused with Procol Harum, Harum Scarum, possibly to be confused with Helter Skelter. The Nigerian version of al-Qaeda and the Taliban rolled together and flavored with a smigeon of distinctly Subsaharan ignorance and brutality...
("Western education is sinful") morphed into a Jihadist entity and, under Abubakar Shekau's guidance, launched their wave of violence against Northern Nigeria circa 2009/10. Assaults have predominately targeted government staff and politicians, security personnel, Christian communities, and even

Mohammedan

religious leaders. Although initially a local insurgency concentrated in Borno State, from 2011 Boko Haram have forged international ties with a number of jihadist militias outside Nigeria including Mali, Somalia, and the Sahel -- the 1,000 km biogeographic transitional belt between the Sahara desert and the Sudanian Savannas. Boko Haram's "rapid progression from a machete-wielding mob" to a serious military contender, have seen the group accused of up to 10,000 deaths in West Africa from 2009 to date. Although claims of being a direct al-Qaeda subsidiary are disputed, Boko Haram has arguably surpassed the operational capabilities of many 'certified' al-Qaeda affiliates, whilst successfully applying their Salafi jihadi prognosis to local grievances and pre-existing sentiment pools.

Today, Boko Haram's links to the

bully boyz

of Mali, the Sahel, and wider afield have allowed it to obtain and dispatch regular assistance to other regional Islamists. Consequentially Boko Haram are capable of existing far beyond their original operational hub, even if the Nigerian security forces drive out influential figures like Shekau. The utility of al-Qaeda modelled pretexts by Boko Haram, to rationalise and exploit anti-government and anti-Western opinion in perimeter provinces of Northern Nigeria, have allowed them to justify their existence and ensure their longevity, whilst effectively radicalising and mobilising new recruits. This blurring of both national and convocational boundaries has been a shrewd move.

The world has seen the devastating result of itinerant Islamists militia sweeping in on the coattails of Tuareg fighters returning home from fighting for Colonel Qadaffy. The mobility of Boko Haram across the Sahel is not an encouraging sign. Nigeria's troubles could well become the concern of other West African nations, such as Mali, Niger, perhaps even the smaller, less equipped,

Mohammedan

majority countries of Guinea, Burkina Faso


...The country in west Africa that they put where Upper Volta used to be. Its capital is Oogadooga, or something like that. Its president is currently Blaise Compaoré, who took office in 1987 and may be in the process of being chased out now...


, Sierra Leone, or Senegal


... a nation of about 14 million on the west coast of Africa bordering Mauretania to the north, Mali to the east, and a pair of Guineas to the south, one of them Bissau. It is 90 percent Mohammedan and has more than 80 political parties. Its primary purpose seems to be absorbing refugees...


. Most of these countries have woefully inadequate schooling and low educational attainment, meagre employment opportunities, high economic deprivation, artificial national boundaries, brittle democracies, and entrenched ethnic divisions. They have often experienced brutal Islamist incursions and witnessed their own people travel to Mali to join the jihad.

Although the ethnic composition of many of these countries may differ to Nigeria, Boko Haram could represent a dangerous regional rubric, or even act as the catalyst for emulative West African copycat groups to follow suit. During an awkward period in which the al-Qaeda franchise has been arguably diluted, Islamists may no longer have to join the jihadist monopoly, they may simply need to dabble in a spot of ideological property theft, get mobile, and go freelance. Figuratively and literally jumping on the bandwagon!
Posted by: Fred || 01/19/2013 13:23 || Comments || Link || [336075 views] Top|| File under: Boko Haram
Rewards for Boko Bigshots
[VANGUARDNGR] A release by the JTF listed the wanted Boko Haram leaders to include five members of the Shurra (the highest decision-making body of the sect) Committee and 19 of their commanders.

The five members of the Shurra Committee of the sect, including Imam Abubakar Shekau whose ramsom was N50 million, and Habibu Yusuf (a.k.a Asalafi), Khalid Albarnawai, Momodu Bama and Mohammed Zangina. Apart from Imam Shekau whose ransom was put at N50 million, the other Shurra members' ransom was put at N25million each.

A ransom of N10 million each was put on the Boko Haram Commanders including, Abu Saad, Abba Kaka, Abdulmalik Bama, Umar Fulata, Alhaji Mustapha, (Massa) Ibrahim and Abubakar Suleiman-Habu a.k.a Khalid.
Other commanders also included Hassan Jazair, Ali Jalingo, Alhaji Musa Modu, Bashir Aketa, Abba Goroma, Ibrahim Bashir, Abubakar Zakariya and Tukur Ahmed Mohammed.

The JTF statement on the N290 million ransom then, reads in part; "They are wanted in connection with terrorist activities, particularly in the North East zone of Nigeria that led to the killings, bombings and assassination of some civilians, religious leaders, traditional rulers, businessmen, politicians, civil servants and security personnel, among others.

They are also wanted for arson and destruction of properties worth millions of naira.Therefore, anyone with information that will lead to the arrest of any of the listed terrorists or more will have the rewards (placed on them) as stated.''
Posted by: Fred || 01/19/2013 11:13 || Comments || Link || [336073 views] Top|| File under: Boko Haram
Britain
British police launch investigation after footage of 'Muslim patrols'
Police have started an investigation after video footage showing self-styled vigilante Muslims patroling the streets of Whitechapel was posted online.

The video shows a self-described 'Muslim patrol' approaching people in Fieldgate Street, near the East London Mosque. Members of the patrol announce themselves to passers-by as "vigilantes implementing Islam against your own necks".

They can be heard saying "we are Muslims who patrol the area, forbidding evil".

One person is told to "remove yourself away from the mosque".

Others are told: "Go away now. Don't come back. Keep your mouths closed."

To a woman who condemns their behavior, the vigilantes respond: "We don't care if you're appalled at all. It's not so Great Britain."

The footage is believed to have been taken late on Saturday night, and shows the patrol pouring alcoholic drinks down drains.

A police spokesman confirmed an investigation had been launched after several complaints were received, but no arrests have yet been made.

He said, "Patrols in the areas affected have also been increased in an effort to catch those carrying this out and to reassure the local community. We have also been speaking to local community leaders and influential people, local businesses and the local authority about the issue and what is being done, and can be done, to address it."

The East London Mosque was quick to distance itself from the actions of the 'patrol'.

Its statement read: "These actions are utterly unacceptable and clearly designed to stoke tensions and sow discord. We wholly condemn them.

"The East London Mosque is committed to building co-operation and harmony between all communities in this borough. The actions of this tiny minority have no place in our faith nor on our streets. We will monitor the situation closely and our imams will be speaking out against such actions."
Posted by: ryuge || 01/19/2013 00:00 || Comments || Link || [336072 views] Top|| File under:
Caucasus/Russia/Central Asia
Kadyrov blasts U.S. religious freedom report
Ramzan Kadyrov, the leader of Russia's Chechen Republic, said the conclusions drawn by the U.S. State Department Office of International Religious Freedom are intentionally biased. He accused the report's authors of deliberately drawing false conclusions in depicting religious freedom in Chechnya and Russia as a whole.

Kadyrov was quoted as saying, "Allegations that Chechnya distorts 'the Chechen Sufi traditions in order to justify its policies' cannot be treated seriously. What Sufi traditions are they talking about? What distortions do they have in mind? Is it the State Department's business how we pray? They have no idea what Sufism means. Otherwise, they would not be speaking about any Chechen Sufi traditions. Sufism and traditions have nothing in common. These are different things.

"We strictly obey all requirements of our Islamic religion. We do so because we are Muslims, not because we want to please America. Even if the commission writes a hundred reports a day, we will pray and follow the regulations of the Quran and the Sunnah of Prophet Muhammad."

Kadyrov vowed to continue "urging young girls to wear head scarves, as required by Islam. But no one has ever forced them to wear them. Those who believe sincerely and have firm Islamic convictions dress as befits a Muslim. But there is no need to force them to do so. No one has assumed these functions."

Describing his attitude to Wahhabism, Kadyrov said that "there will never be any followers of Wahhabi Islam in Chechnya, even if the U.S. criticizes me for it a million times.'

"It is an evil, a plague. Hundreds of thousands of people have been killed or injured because of Wahhabism followers. We do not see any difference between Wahhabism and terrorism. It is how the Prophet assessed them. If they [the report's authors] care of them so strongly, let them bring these people to their country and take care of them. Let's see how they will start to wail in half a year. Actually, no one in America cares about human rights in Chechnya."

Attempts by any U.S. authorities to point out anything about Chechnya are not appropriate, "especially as these pieces of advice are quite primitive," the Chechen leader said.

He said, "The U.S. itself violates both human rights and animal rights. They did everything they could to stop my horse from taking part in a race there. The sole reason for it was my horse's top-seeding. My horse won. Let them deny it entry into America, let them close its 'visa'."

On the commission's call to "freeze bank accounts", Kadyrov said: "Let them freeze all accounts and everything I own in America. I have never had any bank accounts there. It runs counter to my principles."

"The Chechen Republic has a free and open society, which fully enjoys all rights and freedoms guaranteed by the constitutions of Russia and Chechnya . . . There has not been a single religious or ethnic conflict," he said.

Kadyrov added, "Our remarks are probably too emotional, but we are tired of endless attempts to teach us things these commissions themselves know nothing about."
Posted by: ryuge || 01/19/2013 00:00 || Comments || Link || [336071 views] Top|| File under:
Islamabad sit-in ends: A revolution that did not happen
[Dawn] He came, he talked and he talked and then he left with little more than a few promises that fell far short of most of the demands he had been making since Dec 23.

Dr Tahirul Qadri had asked for a clean-up of the system, consultation with the army and judiciary and dissolution of the assemblies and the Election Commission of Pakistain.

He went back with a vague date for the dissolution of the assemblies and a promise that he would be consulted again by the government and that he would suggest two names for a caretaker prime minister.

But admittedly, his about-turn was caused more by the heavens above and not mere mortals.

When on Thursday morning the skies brought down rain on the protesting thousands, Dr Qadri, who had threatened deadlines, declared the government corrupt and unfeeling and predicted a revolution, finally ran out of steam and demanded that the government which he had declared dismissed a few days ago negotiate with him.

Luckily for him, the ruling alliance behaved as maturely as had the opposition a day earlier. Instead of ignoring the doctor, the government immediately dispatched a heavyweight team to talk to him. This gave the doctor a face-saving option as by his demand for negotiation it was quite clear that Dr Qadri had failed to achieve anything and that the government was willing to let the capital be paralysed as it waited for the protesters to exhaust themselves.

The government team reached D-Chowk within the 45-minute deadline set by Dr Qadri.

From the PPP to the PML-Q to the MQM and the ANP, every party sent its representatives to greet the doctor, who embraced warmly those he had been calling Yazid and corrupt earlier.

Afrasiab Khattak, Farooq Sattar, Qamar Zaman Kaira, Amin Fahim, Mushahid Hussain Syed, Babar Ghauri, Syed Khursheed Shah and Farooq H. Naek, led by Chaudhry Shujaat Hussain, negotiated with the protesting doctor for about five hours which for once was carried out in the windowed container and in the glare of television cameras.

This was not a revolution that happened, but it was still televised.

The cold and wet but bravely enthusiastic crowds waiting outside saw phone calls being made and papers being read and discussed -- for five long hours.

Once they finally came out at 8.50pm, the doctor announced: "We have reached an agreement to be known as Islamabad Long March Declaration. Give them space, a government team is going to the Prime Minister's House for signatures on the document and then it will be signed by all of us and read out before you."

The suspense was still to continue.

The agreement was rushed to the prime minister for him to sign and then brought back.

Then all the politicians and the doctor took their turns on the mike before the un-earth-shattering declaration was released -- to the media and not by the doctor.

But by then the end was a foregone conclusion.

Posted by: Fred || 01/19/2013 00:00 || Comments || Link || [336070 views] Top|| File under: Govt of Pakistan
Nation united against conspiracies: Rehman Malik
[Dawn] Interior Minister Rehman Malik


Pak politician, Interior Minister under the Gilani government. Malik is a former Federal Investigation Agency (FIA) intelligence officer who rose to head the FIA during Benazir Bhutto's second tenure. Malik was tossed from his FIA job in 1998 after documenting the breath-taking corruption of the Sharif family. By unhappy coincidence Nawaz Sharif became PM at just that moment and Malik moved to London one step ahead of the button men. He had to give up the interior ministry job because he held dual Brit citizenship.


on Friday said he was grateful to Tahirul Qadri, chief of the Tehrik-e-Minhajul Koran (TMQ), for his cooperation with the government and added that the nation had stood united in the face of conspiracies against the country, DawnNews reported.

Speaking to media representatives in Islamabad, the minister said the performance of the government delegation was commendable and added that the president and the prime minister had played a positive role in the situation.

Malik said the nation had remained united in the face of conspiracies of all kinds and that the opposition leaders had also stood up to safeguard the democratic system.

He said in order to do his job to provide security to the participants of the long march and the subsequent sit-in in Islamabad, he had to deploy 11,000 security personnel from outside the federal capital.

Malik said security agencies had done an impressive job to minimise disturbances during the sit-in. He added that the Inter-Services Intelligence (ISI) had also played a commendable role during the event.

On threats to the long march and the sit-in, Malik said the Tehrik-e-Taliban Pakistain (TTP) had threatened to launch an attack during the event.

The minister said he sympathised with the Muttahida Qaumi Movement


...English: United National Movement, generally known as MQM, is the 3rd largest political party and the largest secular political party in Pakistain with particular strength in Sindh. From 1992 to 1999, the MQM was the target of the Pak Army's Operation Cleanup leaving thousands of urdu speaking civilians dead...


(MQM) over the killing of Manzar Imam, an MPA of the party who was

rubbed out

on Thursday in Bloody Karachi


...formerly the capital of Pakistain, now merely its most important port and financial center. It is among the largest cities in the world, with a population of 18 million, most of whom hate each other and many of whom are armed and dangerous...


.

Posted by: Fred || 01/19/2013 00:00 || Comments || Link || [336071 views] Top|| File under: Govt of Pakistan
Pakistan to release all Afghan Taliban detainees: FO
[Dawn] Pakistain plans to release all Afghan Taliban prisoners still in its detention, including the group's former second-in-command, an official said on Friday, the clearest signal yet that it backs reconciliation efforts in neighbouring Afghanistan.

"The remaining detainees, we are coordinating, and they will be released subsequently," Jalil Jilani, Pakistain's foreign secretary, said at a news conference in Abu Dhabi.

Asked if the former Taliban number-2 Mullah Baradar would be among those to be released, he said: "The aim is to release all," without elaborating further.

Jilani was speaking after meeting the acting US special representative for Afghanistan and Pakistain, David Pearce, and Afghan Deputy Foreign Minister Jawed Luddin at the Afghan embassy in Abu Dhabi.

Luddin told

news hound

s the purpose of the meeting was to discuss "security and political dimensions of bilateral relationships" between the three countries.

Luddin said the

grinding of the peace processor

had gained momentum in recent weeks with the release of some Taliban detainees by Pakistain, preparations by the Afghan Taliban movement to open a political office in Doha, and

Afghanistan's Caped President

Hamid Maybe I'll join the Taliban Karzai
... A former Baltimore restaurateur, now 12th and current President of Afghanistan, displacing the legitimate president Rabbani in December 2004. He was installed as the dominant political figure after the removal of the Taliban regime in late 2001 in a vain attempt to put a Pashtun face on the successor state to the Taliban. After the 2004 presidential election, he was declared president regardless of what the actual vote count was. He won a second, even more dubious, five-year-term after the 2009 presidential election. His grip on reality has been slipping steadily since around 2007, probably from heavy drug use...
's visit to Washington.

"Steps have been taken forward in an environment of cooperation and shared concerns ... 2013 is a very crucial year and we agreed we need to maintain the momentum," he said.

"2013 will see concrete outcomes in the

grinding of the peace processor

."

At their meeting a week ago, Karzai and US President Barack Obama
I don't sit around just talking to experts because this is a college seminar, we talk to these folks because they potentially have the best answers, so I know whose ass to kick...
agreed to speed up the handover of combat operations in Afghanistan to Afghan forces, raising the prospect of an accelerated US withdrawal.

Karzai also appeared to give ground on US demands for immunity from prosecution for any American troops who stay in Afghanistan beyond 2014, a concession that could allow Obama to keep at least a small residual force there.

Posted by: Fred || 01/19/2013 00:00 || Comments || Link || [336072 views] Top|| File under: Govt of Pakistan
Syria-Lebanon-Iran
U.S. 'Deeply Disappointed' on Iran Talks
[An Nahar] The United States said Friday it was "deeply disappointed" by Iran's response to a team from the U.N. nuclear agency, criticizing Tehran's reluctance to provide access to a sensitive site.

"We are obviously deeply disappointed that Iran has once again missed an opportunity to cooperate with the IAEA," State Department spokeswoman Victoria Nuland said, referring to the

ineffective International Atomic Energy Agency

.

Iran had the chance to "provide the international community with the transparency we are all seeking in order to resolve our concerns about Iran's nuclear program," Nuland told

news hound

s.

Posted by: Fred || 01/19/2013 00:00 || Comments || Link || [336101 views] Top|| File under: Govt of Iran
Syria Rebels See Airport as Key to Taking Aleppo
[An Nahar] Rebels bogged down in Syria's former commercial hub of Aleppo are waging an assault on regime forces defending its international airport, seeing it as the key to seizing the whole city.

"If the airport falls, all of Aleppo will fall," said Colonel Abu Kosai, one of the rebel commanders of the multi-pronged operation against the regime base on the airport's periphery.

He explained to AFP that
Hereditary President-for-Life Bashir Pencilneck al-Assad


Before going into the family business Pencilneck was an eye doctor. If he'd stuck with it he'd have had a good practice by now...


's military was using the airport's three-kilometer (1.8-mile) long runway to fly in munitions and supplies to its troops in Aleppo, which hold around half the city.

Cutting regime access to the airport is the most important part of a plan to cut supply routes to Assad's military. The rebel Free Syrian Army (FSA) is already keeping up pressure on roads the regime uses.

But the military is fighting back, using Russian-made fighter jets and helicopters to strike rebel positions firing on its Base 80 at the airport with Kalashnikov rifles and rocket-propelled grenades.

"We've been assaulting the base for 25 days," Abu Kosai said on Thursday, as some of his young fighters stood around in ragtag uniforms at a position outside the base.

Twelve rebels have been killed in the operation so far, he said.

But Abu Kosai expressed confidence that the 400 FSA fighters he said were involved in the operation would overcome the estimated 150 soldiers holed up in Base 80.

"In the past two days alone, five soldiers have defected," he said, adding that rebels were being careful to not fire on regime troops they thought might be escaping to the other side.

"Many of the soldiers inside want to defect," Abu Kosai asserted.

Aleppo, Syria's second city, would give the rebels a big base from which to confront the Damascus
...The City of Jasmin is the oldest continuously-inhabited city in the world. It has not always been inhabited by the same set of fascisti...
regime, and to consolidate their conquest of the largely rural north.

For months, the two sides have settled into a deadlock in the city, with shelling and lack of electricity daily features to which its remaining inhabitants have become accustomed.

The regime's big advantage is its utter domination of the skies. Aircraft bombard the rebels, and in many cases civilians.

The rebels' strategy is to rob Assad's forces of the ability to use airports and airfields in the north.

Early this month,

faceless myrmidons

-- mainly fundamentalist Islamist fighters -- seized a military airbase in Taftanaz, 50 kilometers (30 miles) southwest of Aleppo after a long, fierce assault.

Another rebel commander in Aleppo, Major Abu Mahar, told AFP his fighters were attacking a military air field in Kuwayris, 40 kilometers (24 miles) to the east of Aleppo.

"This airport is flying helicopters and jets against us," he said.

He claimed that regime soldiers there were "very scared, and with low morale."

It was not possible to verify the situation at Kuwayris because of the threat of regime air strikes.

The military appears to have decided on a strategy to defend Syria's bigger cities, leaving the rebels to hold mainly rural areas to the north and the east of the country, and to challenge the regime on the outskirts of the capital Damascus in the south.

Assad himself has appeared confident in public, offering no concessions or talks to the rebels, whom he terms "terrorists".

Posted by: Fred || 01/19/2013 00:00 || Comments || Link || [336066 views] Top|| File under: Govt of Syria
U.N.'s Pillay Renews Demand for Syria War Crimes Case
[An Nahar] U.N. rights chief Navi Pillay made a new demand Friday for the divided Security Council to order an
International Criminal Court


... where Milosevich died of old age before being convicted ...


war crimes investigation in Syria.

Her call added to a petition by 58 countries calling for a war crimes case over the 22-month-old conflict in which the United Nations


...an organization originally established to war on dictatorships which was promptly infiltrated by dictatorships and is now held in thrall to dictatorships...


says more than 60,000 people have been killed, mostly by Hereditary President-for-Life Bashir Pencilneck al-Assad's


Despoiler of Deraa...


forces.

U.N. leader
the ephemeral Ban Ki-moon


... of whom it can be said to his credit that he is not Kofi Annan...


said before the meeting that Syria was in the grip of a "death spiral." But Pillay said after a closed council meeting that she saw little sign that the 15-member body, badly split over the conflict, was ready to take a decision.

"I firmly believe that war crimes and crimes against humanity have been committed, are being committed and should be investigated," Pillay told

news hound

s.

"I have urged the Security Council to refer the situation to the International Criminal Court for investigation of war crimes and crimes against humanity on the part of all parties engaged in this conflict," she added.

Pillay said victims in Syria "see the situation as the United Nations not carrying out its responsibility to protect victims."

Pillay gave the 60,000

corpse count

earlier this month but said it was an estimate by specialists and was probably much higher. The estimate "does not account for all of the killings in Syria," she said.

U.N. humanitarian chief Valerie Amos said she had raised concerns at the meeting "about the vicious and indiscriminate nature of the violence" and increasing levels of sexual violence and rape.

Syria is not an ICC member and the Security Council is the only body which can refer the conflict to the court.

Posted by: Fred || 01/19/2013 00:00 || Comments || Link || [336067 views] Top|| File under: Govt of Syria
Who's in the News
37
[untagged]
5
al-Qaeda in North Africa
5
Govt of Pakistan
4
Govt of Syria
4
Boko Haram
3
Arab Spring
2
al-Qaeda in Pakistan
1
Thai Insurgency
1
al-Nusra
1
al-Qaeda
1
Govt of Iran
1
Govt of Iraq
1
Lashkar-e-Islami
1
Salafists
Bookmark
E-Mail Me
The Classics
The O Club
Rantburg Store
The Bloids
The Never-ending Story
Thugburg
Gulf War I
The Way We Were
Bio
Merry-Go-Blog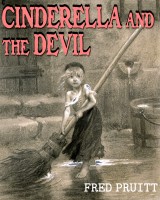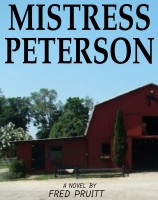 On Sale now!


A multi-volume chronology and reference guide set detailing three years of the Mexican Drug War between 2010 and 2012.

Rantburg.com and borderlandbeat.com correspondent and author Chris Covert presents his first non-fiction work detailing the drug and gang related violence in Mexico.

Chris gives us Mexican press dispatches of drug and gang war violence over three years, presented in a multi volume set intended to chronicle the death, violence and mayhem which has dominated Mexico for six years.
Click here for more information


Meet the Mods
In no particular order...


Steve White
Seafarious
tu3031
badanov
sherry
ryuge
GolfBravoUSMC
Bright Pebbles
trailing wife
Gloria
Fred
Besoeker
Glenmore
Frank G
3dc
Skidmark



Better than the average link...



Rantburg was assembled from recycled algorithms in the United States of America. No trees were destroyed in the production of this weblog. We did hurt some, though. Sorry.
18.206.12.157

Help keep the Burg running! Paypal: