Afghanistan
U.S. Says Afghan Peace Process 'hasn't Even Begun'
[An Nahar] A real

grinding of the peace processor

in Afghanistan has not begun and the United States does not know what has happened to Taliban prisoners released by Pakistain, the U.S. ambassador to Kabul said Thursday.

Pakistain said 26 prisoners were freed late last year in a bid to kick-start peace talks ahead of the withdrawal of U.S.-led NATO


...the North Atlantic Treaty Organization. It's headquartered in Belgium. That sez it all....


troops from Afghanistan, whose government is under pressure from an 11-year Taliban insurgency.

"We don't know, frankly, what has happened to the people that the Paks have released," ambassador James Cunningham told a news briefing.

"We would have preferred to have greater visibility into that, but still it's positive that they were released, I think, from the Afghan point of view."

With the control of prisoners in Afghanistan a major issue between the U.S. and the government of President Hamid Maybe I'll join the Taliban Karzai
... A former Baltimore restaurateur, now 12th and current President of Afghanistan, displacing the legitimate president Rabbani in December 2004. He was installed as the dominant political figure after the removal of the Taliban regime in late 2001 in a vain attempt to put a Pashtun face on the successor state to the Taliban. After the 2004 presidential election, he was declared president regardless of what the actual vote count was. He won a second, even more dubious, five-year-term after the 2009 presidential election. His grip on reality has been slipping steadily since around 2007, probably from heavy drug use...
, Cunningham said some freed prisoners had returned to Taliban ranks in senior positions in the past.

A

grinding of the peace processor

"hasn't even really begun", he said.

"Our goal is the beginning, if not the conclusion of, a serious process on peace and reconciliation as soon as possible -- but so far it hasn't proven possible... to get that going," he said.
Posted by: Fred || 01/18/2013 00:00 || Comments || Link || E-Mail|| [6471 views] Top|| File under: Taliban
Africa North
The Eradicateurs
Algeria's experience with Islamist insurgency during the 1990s defines its response to events today. During that conflict, a debate emerged within the Algerian government about how to deal with the violent Islamists. One side favored a negotiated solution. The other, known as the eradicateurs, said killing the Islamists was the only approach. The eradicateurs won -- and they still remain in the drivers seat in today's Algeria.
Posted by: tipper || 01/18/2013 14:16 || Comments || Link || E-Mail|| [6471 views] Top|| File under:
Qaradawi Slams French 'Haste' in Mali
[An Nahar] An Islamic group headed by influential

holy man

Sheikh Yusuf al-Qaradawi
...crackpot Egyptian Islamist theologian. He is best known for his program Shariah and Life on

Al Jizz

, with an estimated audience of 60 million kindred souls worldwide. He is also well-known for IslamOnline, which occasionally advocates things like slavery and thumping the old lady with a rod no thicker than an inch, and has published more than 120 books, including Islam: The Future Civilization. Joe has long had a prominent role within the intellectual leadership of the Moslem Brüderbund. Some of his views have been controversial in the West, though less so among the rubes of the Mysterious East, and he was refused entry to the United Kingdom in 2008. In 2004, 2,500

Moslem

academics from Saudi Arabia, Iraq and from the Palestinian territories condemned Qaradawi, and accused him of giving Islam a bad name....
on Thursday criticized

La Belle France

's "haste" in launching an offensive against Islamists in Mali, warning of "dangerous consequences."

"Military intervention has dangerous consequences, whether in killing, destruction, displacement... and famine, which Mali is already suffering from," the Qatar-based International Union of

Moslem

Scholars said in a statement.

It criticized "

La Belle France

's haste in sparking war before having exhausted all means of a peaceful solution and national reconciliation".

French forces last week went into action in the vast country on the southern edge of the Sahara to help Malian troops contain hardline armed Islamist movements, who have occupied the north of Mali during the past 10 months.

The International Union of

Moslem

Scholars called in its statement for "dialogue and reconciliation as the only correct solution to resolve the problem in Mali," saying it is "ready to continue its efforts" to achieve this.

It also urged "the Organization of Islamic Cooperation and African countries to exert serious efforts to end the war and achieve a peaceful settlement."

Qaradawi, a controversial religious figure in the West, has millions of supporters, mainly from the

Moslem Brüderbund

.

In the statement, his union called for "reason and wisdom from

gang

s" and urged them to "accept dialogue to reach a peaceful and just solution."

Qatari Prime Minister Sheikh Hamad bin Jassem al-Thani on Tuesday insisted that force would not solve the problem in Mali and urged dialogue.

Posted by: Fred || 01/18/2013 00:00 || Comments || Link || E-Mail|| [6476 views] Top|| File under: al-Qaeda in North Africa
Libya to strengthen Benghazi security
[MAGHAREBIA] Libyan Prime Minister Ali Zidan held a

presser

in Tripoli


...a confusing city, one end of which is located in Lebanon and the other end of which is the capital of Libya. Its chief distinction is being mentioned in the Marine Hymn...


on Wednesday evening (January 16th) upon his return from a visit to Qatar. He expressed his sadness for the recent events in Benghazi and elsewhere.

"We're taking steady steps to restore the prestige of the State by strengthening the national army and interior ministry," Zidan said. "These efforts are infuriating those who don't want to see security and safety established in Libya."

The premier noted that over 18,000 people joined the police force.

Following the

liquidation

attempt on

Italia

's Consul Guido De Sanctis on Tuesday, the interim government is considering imposing a curfew in Libya once the General National Council (GNC) approves the measure. The Minister added that

coppers

would be deployed in greater numbers across Libya, but especially in Benghazi.

"We are discussing with the GNC about a curfew in Benghazi and maybe other cities, and no decision has been made on a partial curfew covering only certain areas, but it was very probable," Zidan told journalists, AFP reported.

"Benghazi won't be a military zone, and we don't have the intention to do that," he added. "No decision has been taken in this regard. Benghazi would stay with its wonderful civilian spirit, but security will be established soon there."

The Libyan government named Major General Khalifa Haftar the new military ruler for Benghazi, Zidan noted.

De Sanctis left Benghazi and the Italian government temporarily closed its consulate in Benghazi and pulled its staff out of the country. The latest attack on De Sanctis is part of a series of attacks on foreign diplomats. US ambassador Christopher Stevens and three other US officials died in the September attack on the US consulate in Benghazi. Last June, a rocket-propelled grenade struck a convoy carrying the British Ambassador to Libya, wounding two bodyguards.

On Tuesday, Deputy Prime Minister Awad Barasi met with

Italia

's Ambassador Giuseppe Buccino Grimaldi in Tripoli. The two sides discussed bilateral relations. Dr. Barasi apologised on behalf of the interim government for the Benghazi incident and promised to beef up security measures for the Italian consulate.

The Italian ambassador promised to re-open the Italian consulate soon. However,


Switzerland makes more than cheese...


the security situation in Benghazi remains uncertain.

Posted by: Fred || 01/18/2013 00:00 || Comments || Link || E-Mail|| [6460 views] Top|| File under: Arab Spring
FBI's Mueller Travels to Libya amid Benghazi Probe
[
An Nahar] FBI director Robert Mueller traveled to Libya, his office said Thursday, as U.S.

Sherlocks

continue their probe there into last year's deadly attack on a U.S. diplomatic mission.

"The director was in Libya to discuss cooperation on several issues," said an FBI official who spoke on condition of anonymity, without addressing whether Mueller, America's top cop, was investigating the September 11, 2012 attacks in Benghazi.

The officials would not reveal the exact timing for Mueller's travel or what his itinerary is.

The FBI, the U.S. national law enforcement agency, is investigating the attacks that killed U.S. ambassador Chris Stevens and three other Americans when heavily-armed Islamic fascisti overran the diplomatic compound and a nearby annex.

Secretary of State
Hillary Clinton
... sometimes described as The Liberatress of Libya and at other times as Mrs. Bill, never as Another Edward Stettinius, Jr. ...
is to appear before U.S.

politician

s on January 23 to be quizzed about the deadly attacks, just days before she retires from her post as Washington's top diplomat.

Posted by: Fred || 01/18/2013 00:00 || Comments || Link || E-Mail|| [6470 views] Top|| File under: Arab Spring
Libya begins to try Gaddafi's second son
[Xinhua] The trial of Saif Islam Qadaffy, the second son of former Libyan leader Muammar Qadaffy


...whose instability was an inspiration to dictators everywhere, but whose end couldn't possibly happen to them...


, started Thursday, a spokesperson of the General Attorney told Xinhua.

The trial took place in Zentan city, some 150 km southwest of the capital Tripoli


...a confusing city, one end of which is located in Lebanon and the other end of which is the capital of Libya. Its chief distinction is being mentioned in the Marine Hymn...


, but was soon postponed to May 2, due to the absence of Saif Islam's lawyer Melinda Taylor, said Taha Barra.

Libya's justice ministry announced last week that Saif al-Islam, along with former prime minister al-Baghdadi Ali al-Mahmoudi and former intelligence chief Abdullah al-Senoussi, would be tried as soon as the questioning is completed within the next month.

Barra said Monday that Saif Islam and Senoussi will be put on trial in a month, pending the completion of questioning of Senoussi.

There has been an ongoing battle between Libya and the
International Criminal Court


... where Milosevich died of old age before being convicted ...


(ICC) over where Saif Islam should face justice. The Libyan authorities have repeatedly rejected requests to hand him over for trial in The Hague.

In 2011, the ICC issued warrants against Qadaffy, Saif Islam and Senoussi over charges of crimes against humanity stemming from the crackdown on anti-Qadaffy protesters.
Posted by: Fred || 01/18/2013 00:00 || Comments || Link || E-Mail|| [6460 views] Top|| File under: Arab Spring
Mali synopsis
The author gives a perfectly good summary of the Mali situation, then loons out on conspiracy theories starring Algeria's security service (DRS). The original title is "Algerian state terrorism and atrocities in northern Mali." Where Occam's Razor suggests taking the most likely explanation for a set of facts, Occam's Mallet suggests the easiest fit with what you believe to be the explanation and then whacking the facts until they come out the way you want.
[OPENDEMOCRACY.NET] The Tuareg are Berbers, not Arabs, and are the indigenous population of much of the Central Sahara and Sahel. Their population is estimated at 2-3 millions. Their largest numbers, some 800,000, live in Mali, followed by Niger, with smaller concentrations in Algeria, Burkina Faso and Libya. In addition, a diaspora extends to Europe, North America, other parts of North and West Africa, the Sahel and beyond.


They used to be known as "The Blue Men of the Sahara," I'm not sure to whom. The apellation is from their preference for the color blue. And, no, I dunno why they like blue so much.


Since Independence in 1960, the Tuareg of Mali and Niger have rebelled against their central governments on several occasions. In 1962-4, a rebellion by Mali's Tuareg was crushed ruthlessly. Major rebellions in both countries in the 1990s were forcibly repressed, with government forces specifically targeting civilians. Since then, Niger experienced a small rebellion in 2004 and a much greater one from 2007 to 2009. In Mali, a brief rebellion in May 2006 was followed by a two-year uprising from 2007 until 2009 when it dissipated into an inconclusive and transient peace. While the Niger and Mali governments have both been guilty of provoking Tuareg into taking up arms, all Tuareg rebellions have been driven by a sense of political marginalisation.


Despite our habit of scouring the foreign press every day for news about both AQ and the sundry dictatorships of the world, here's an entire intricate set of events that went right by us; it wasn't picked up by the wire services so we missed it. I don't recall even seeing it mentioned in Magharebia. Berbers barely exist in North African news. And North Africa barely exists in the news in general.


However, the rebellion that began in Mali in January 2012 was different. The Tuareg had more and better equipped fighters than in previous rebellions. This was because many had returned from Libya after Gaddafi's overthrow, bringing with them extensive supplies of modern and even heavy armaments. For the first time in the long history of Tuareg rebellions, there was a real likelihood that the Tuareg might drive Malian government forces out of northern Mali, or Azawad, as it is known to Tuareg.

In October 2011, the Malian Tuareg who had returned from Libya joined up with fighters belonging to Ibrahim ag Bahanga's rebel Mouvement Touareg du Nord Mali (MTNM) to form the Mouvement National de Libération de l'Azawad (MNLA). Even though Bahanga had died under mysterious circumstances in August, his men were still intent on continuing their fight against the central government. They were also joined by several hundred Tuareg who had deserted from the Malian army.

The first shots in the new rebellion were fired on January 17 when the MNLA attacked the town of Ménaka. The following week, the MNLA attacked both Tessalit and Aguelhok. Tessalit was besieged for several weeks before falling to the MNLA in March. At Aguelhok, some 82 Malian troops, who had run out of ammunition, were massacred in cold blood on January 24. This 'war crime' has been referred to the International Criminal Court (ICC).

Such a humiliating demise of Mali's poorly equipped forces led to an army mutiny on March 22 and a junta of low-ranking officers taking power in Bamako. Within a week, the three provincial capitals of Azawad - Kidal, Gao and Timbuktu - all fell to the rebels without resistance, leaving the whole of Azawad in rebel hands. On April 5 the MNLA declared Azawad an independent state.

The declaration of Azawad's independence received no international support, nor was it ever likely to do so. One reason for this was because of the alliance between the MNLA and the Islamist group called Ansar al-Din, a jihadist movement led by a local Tuareg notable, Iyad ag Ghaly. Ansar al-Din was in alliance with another jihadist group, Jamat Tawhid Wal Jihad Fi Garbi Afriqqiya (Movement for Oneness and Jihad in West Africa - MUJAO), with both being supported by Al Qaeda in the Islamic Maghreb (AQIM).

At the start of the rebellion in January, the MNLA claimed to number several thousand, while Ansar al-Din numbered scarcely a hundred. However, by April, and for reasons that have remained a mystery to the media, it was the Islamists rather than the MNLA who were calling the shots in Azawad. Indeed, on June 25, fighting between the Islamists and MNLA led to the latter being displaced from Gao, leaving Kidal, Gao and Timbuktu being ruled respectively by Ansar al-Din, MUJAO and AQIM.

With the MNLA marginalized, the Islamists quickly began imposing shari'a law in Azawad. In Gao, a young man died after having his hand amputated for alleged theft; in Aguelhok, a couple were stoned to death for alleged adultery; in Timbuktu, ancient Sufi tombs, UNESCO world heritage sites, were destroyed. Throughout the region, music, smoking, alcohol, TV, football, traditional forms of dress and lifestyle were all banned as Islamists dished out beatings, amputations and executions with a vengeance. By August, nearly half a million people had fled or been displaced.

This article starring:
Al Qaeda in the Islamic Maghreb
Ansar al-Din
Ibrahim ag Bahanga
Iyad ag Ghaly
Ansar al-Din
Jamat Tawhid Wal Jihad Fi Garbi Afriqqiya
Mouvement National de Libération de l'Azawad
Mouvement Touareg du Nord Mali
Posted by: Fred || 01/18/2013 00:00 || Comments || Link || E-Mail|| [6471 views] Top|| File under: al-Qaeda in North Africa
Algerian Kidnapper Belmokhtar: Islamist or Brigand?
[An Nahar] Mokhtar Belmokhtar, the one-eyed Islamist whose men seized dozens of hostages in a deadly attack on an Algerian gas field, is a wily desert fox branded as a terrorist by some but perhaps just a common brigand.

He was born in 1972 in the ancient desert city of Ghardaia, 600 kilometers (370 miles) south of the Algerian capital, noted for its date production and manufacture of rugs and fabrics.

But in a rare 2007 interview, he said he was drawn away from home by his fascination with the exploits of the mujahedeen combating the Soviet invaders of Afghanistan, whom he joined in 1991 when he was barely 19 years old.

It was in Afghanistan that he claims to have lost his eye when it was hit by shrapnel and where he had his first contacts with al-Qaeda, whose ranks he joined, eventually rising to a senior position back home before being dumped.

Belmokhtar, now nicknamed Lawar (The One-Eyed), returned to Algeria in 1993, a year after the government sparked civil war by canceling an election the Islamic Salvation Front was poised to win.

He joined the Armed Islamic Group (GIA), which conducted a violent campaign of civilian massacres in its battle against the government, sometimes wiping out entire villages in the process.

Belmokhtar thrived thanks to his intimate knowledge of the nearly lawless "Grey Zone" of southern Algeria, northern Mali and neighboring Niger. That success was strengthened by a network of tribal alliances that he cemented through marriage.

In 1998, the Salafist Group for Preaching and Combat


... now known as al-Qaeda in the Islamic Maghreb...


(GSPC) broke away from the GIA. Belmokhtar, now also nicknamed "The Uncatchable" by a former chief of French intelligence, went with them.

Nine years later, the GSPC formally adopted to the jihadist ideology of the late Osama bin Laden


... who is now among the dear departed, though not among the dearest...


and renamed itself al-Qaeda in the Islamic Maghreb (AQIM).

These Islamists have spun a tight network across tribal and business lines that stretch across the sub-Sahara Sahel zone, supporting poor communities and protecting all kinds of traffickers.

They are comfortable operating in the harsh desert terrain and have made millions of dollars from the ransoms of European hostages.

Along with a splinter group, the Movement for Oneness and Jihad in West Africa (MUJAO), AQIM had already been holding more than a dozen Western hostages when Belmokhtar's men carried out their bloody operation on Wednesday morning.

-- "Signatories of Blood' --

A group calling itself the "Signatories for Blood," led by Belmokhtar,

grabbed credit

for the operation, to avenge Algiers' "humiliation of the Algerian people's honor... by opening Algerian airspace to French planes" operating in Mali.

They called for an end to the French offensive in Mali, where the former colonial power launched a military offensive last week to stop Islamists who seized the north in March from pushing into southern government-controlled territory.

The seizure of northern Mali effectively turned the area into an Islamist state and raised fears that the al-Qaeda franchise could use it as a staging ground for attacks in the region and beyond.

Belmokhtar was pushed out as one of AQIM's top two leaders in northern Mali in October for what one regional security official said were his "continued divisive
...politicians call things divisive when when the other side sez something they don't like. Their own statements are never divisive, they're principled...
activities despite several warnings."

The precise details are not entirely clear, but his third nickname, Mr Marlboro, could provide a hint.

With a reputation as a smuggling baron -- dealing in contraband cigarettes, stolen cars and even drugs, as well as profiting from illegal immigration networks -- Belmokhtar's commitment to AQIM's puritanical brand of Islam was questioned by some members of the group.

A Malian official said AQIM supremo Abdelmalik Droukdel
... aka Abdel Wadoud, was a regional leader of the GSPC for several years before becoming the group's supremo in 2004 following the death of then-leader Nabil Sahraoui. Under Abdel Wadoud's leadership the GSPC has sought to develop itself from a largely domestic entity into a larger player on the international terror stage. In September 2006 it was announced that the GSPC had joined forces with al-Qaeda and in January 2007 the group officially changed its name to the Al-Qaeda Organization in the Islamic Maghreb....
had said Belmokhtar hads been "dismissed for straying from the right path."

But while still in the AQIM saddle, he vowed in July that the group would act "with firmness and determination" against anyone collaborating with a foreign military force that might intervene in Mali.

In a statement released by Mauritania's private news agency Nouakchott Informations (ANI), an AQIM mouthpiece, Belmokhtar said: "We will not stand by with our arms crossed and we will act as the situation demands with firmness and determination.

Belmokhtar, with yet more blood on his hands, kept his word.

Posted by: Fred || 01/18/2013 00:00 || Comments || Link || E-Mail|| [6469 views] Top|| File under: al-Qaeda in North Africa
Obasanjo: Nigerian leaders should reach out to Boko Haram
[EDITION.CNN] Former Nigerian President Olusegun Obasanjo has said more could be done to reach out to the

orc

Islamist group Boko Haram
... not to be confused with Procol Harum, Harum Scarum, possibly to be confused with Helter Skelter. The Nigerian version of al-Qaeda and the Taliban rolled together and flavored with a smigeon of distinctly Subsaharan ignorance and brutality...
to find out what leads it to carry out acts of violence.


Ollie was the previous president but one before Goodluck Jonathan. I believe he might have been the first to complete a term in office, but I could be mistaken about that.


In an interview with CNN, Obasanjo suggested the current government should adopt a dual-track approach rather than just cracking down on the group.


It takes a politician to see room for negotiation with a group that regularly shoots up churches.


"To deal with a group like that, you need a carrot and stick. The carrot is finding out how to reach out to them," he said. "When you try to reach out to them and they are not amenable to being reached out to, you have to use the stick."


Okay. They're not amenable to being reached out to. Now what're y'gonna do, Ollie?


Obasanjo said President Goodluck Jonathan


... 14th President of Nigeria. He was Governor of Bayelsa State from 9 December 2005 to 28 May 2007, and was sworn in as Vice President on 29 May 2007. Jonathan is a member of the ruling People's Democratic Party (PDP). He is a lover of nifty hats, which makes him easily recognizable unless someone else in the room is wearing a neat chapeau...


was "just using the stick" in his efforts. "He's doing one aspect of it well, but the other aspect must not be forgotten."
Posted by: Fred || 01/18/2013 00:00 || Comments || Link || E-Mail|| [6470 views] Top|| File under: al-Qaeda in North Africa
Caribbean-Latin America
U.S. slaps sanctions on Mexico drug trafficking organization
[Xinhua] The U.S. Department of Treasury decided Thursday to slap sanctions on the Meza Flores drug trafficking organization from Mexico.

The designation includes its leader, Fausto Isidro Meza Flores, several key family members, and three companies, the department's Office of Foreign Assets Control (OFAC) announced in a statement, accusing all of them of helping facilitate the operations of the organization.

This designation prohibits Americans from engaging in transactions with these eight individuals, three entities, and the entire organization, and also freezes any assets they may have under U.S. jurisdiction, according to the statement.

"By targeting the leaders of this extremely violent Sinaloa- based drug trafficking organization we are protecting the U.S. financial system from yet another source of illicit money tied to the narcotics trade," said OFAC Director Adam Szubin, vowing to continue to target this organization as well as other Mexican drug trafficking operations that threaten the United States.


It would appear, since sanctions were not also slapped on all the other Mexican drug trafficking organizations that Rantburg's own Chris Covert reports on several times a week, that those others are not objectionable to the U.S. Department of the Treasury.
Posted by: Fred || 01/18/2013 00:00 || Comments || Link || E-Mail|| [6488 views] Top|| File under: Narcos
The Grand Turk
Turkey raids target banned Marxist group DHKP-C
Dozens of people, including 15 lawyers, with suspected links to a banned Marxist group have been arrested in raids by police across Turkey.

Helicopters were used in some of the early morning raids in Istanbul, Ankara, Izmir and other cities.

They were targeting members of the Revolutionary People's Liberation Front (DHKP-C), a group blamed for a number of attacks in Turkey since the 1970s.

It is listed as a terrorist group by Turkey, Europe and the United States.

The group opposes Turkey's membership of Nato and what it describes as Western imperialism.

At least 85 people were arrested in the raids, Turkey's Hurriyet newspaper reports.

Among them are said to be 15 lawyers working for a firm in Istanbul that is known to defend left-wing activists.
Posted by: tipper || 01/18/2013 12:14 || Comments || Link || E-Mail|| [6462 views] Top|| File under:
India-Pakistan
Sherry Rehman accused of blasphemy
This illustrates how 'blasphemy' is used in the Islamic world as a tool and a cudgel. Sherry is no more blasphemous than the average Pak holy man, IFYWIMAITYD. But the political infighting in Pak-land right now makes the accusation against Sherry useful since she's aligned on the side that's currently in power. Fortunately she's in Washington so she's safe from being torn limb-from-limb. Perhaps if this gets serious enough she'll ask for asylum.

ISLAMABAD: The Supreme Court on Thursday admitted a petition filed against Sherry Rehman over allegedly committing blasphemy, DawnNews reported.

The petition was heard by a two-judge bench of the apex court comprising Justice Anwar Zaheer Jamali and Justice Ejaz Afzal. The bench directed CPO Multan Amir Zulfiqar to take action in accordance with the law.

The petition against Rehman, Pakistan's ambassador to the United States, was filed by Faheem Akhtar Gill, a citizen of Multan.

Gill had requested to the court to register a case against Rehman for allegedly committing blasphemy. The petition claims that Rehman had committed blasphemy while speaking on a news channel two years ago.


So this isn't something she said over dinner the other day, but ancient history at a time of changing standards.

Hey, a cudgel is a cudgel...

In Nov 2010, Rehman had submitted a bill to the National Assembly Secretariat seeking an end to the death penalty under the existing blasphemy laws.


...which is how such things are done when the government rules more or less lawfully...

Later in Feb 2011, the then prime minister, Yousuf Raza Gilani, had categorically stated that the government had no intention to amend the law. After Gilani's rejection, Rehman had told AFP she had "no option" but to abide by the decision after the premier had ruled out any discussion.
In Nov 2011, Rehman was appointed Pakistan's ambassador to the US after Husain Haqqani had tendered his resignation over the memogate controversy.

Blasphemy is an extremely sensitive subject in Pakistan, where 97 per cent of the 180 million population are Muslims, and allegations of desecrating the Holy Quran or insulting Islam often provoke public grimacing, eye rolling, face making, gun sex and fury.


And a perfectly useful tool in a society overfond of such dramatics.
Posted by: Steve White || 01/18/2013 10:55 || Comments || Link || E-Mail|| [6466 views] Top|| File under:
Qadri announces end to protest after government deal
[Dawn] Tehrik-e-Minhajul Koran (TMQ) chief Dr Tahirul Qadri late on Thursday announced an end to four days of anti-government protests by thousands of people after striking a deal with the government.


"Never mind. Everybody go home now."


A high level delegation struck a deal with the

holy man

after thousands of people largely paralysed the capital and put intense pressure on the government.


"Y'all go home. I'm going to Belgium."


The agreement was reached after hours of negotiation inside a bulletproof container the religious leader was using at the demonstration site.


"In Belgium I'm gonna weep over my mistress's grave."


Thousands of protesters packed into the main avenue running through the federal capital, danced and cheered when Qadri announced from the container that he had hammered out an agreement with the government.


"Then I'm gonna blow my brains out."


"We have reached an agreement. After getting the prime minister's signature, we will read it in out front of protesters," the TMQ chief told his supporters.

Tahirul Qadri, who supported a 1999 military coup, has been calling for the military to play a role in the formation of a caretaker administration in the run-up to elections due in May.

The government agreed with the

holy man

to dissolve the National Assembly before its term ends in mid-March, giving 90 days until elections are held, according to the "Islamabad Long March Declaration".

That would give time to make sure politicians are eligible to stand for elections.

The government also agreed that the caretaker administration, which normally precedes elections, would be chosen in consultation with all parties.

A declaration laying out the agreement between the government and Qadri was signed by Prime Minister Raja Pervez Ashraf as well as the high-level government officials who made up the negotiating team.

Posted by: Fred || 01/18/2013 00:00 || Comments || Link || E-Mail|| [6461 views] Top|| File under: Govt of Pakistan
Khar offers talks with Khurshid, Delhi cold
[HINDUSTANTIMES] India is unenthused by Pakistain foreign minister Hina Rabbani Khar's offer of ministerial-level talks that came a day after she accused New Delhi of warmongering.

Though New Delhi sees Islamabad's instructions to its troops to respect ceasefire as a "positive" development, it is in favour of Directors General Military Operations sorting out the tensions along the Line of Control (LoC).

"Direct talks between counterparts don't just come in a jiffy; you sort of work up gradually or work towards something," foreign minister Salman Khurshid Thursday said of Rabbani's offer to talk to him.

"We, for instance, when we come in contact at our level, that becomes a base for the contact between heads of government to come together. So there is lot of work that you need to do."

"I think it's not just one statement or one response that works. You have to take up the whole structure with you...," said Khurshid.

The foreign minister along with his defence counterpart AK Antony briefed the cabinet about the situation along the LoC.

The defence ministry, too, is for a wait-and-watch approach -- to see if Pakistain's "change of mind" is reflected at the ground-level over a period of time.
Posted by: Fred || 01/18/2013 00:00 || Comments || Link || E-Mail|| [6474 views] Top|| File under: Govt of Pakistan
Iraq
Iraq to Reopen Jordan and Syria Crossings
[An Nahar] Iraq will re-open two border points to Jordan and Syria, more than a week after they were shut due to rallies blocking the main route linking Storied Baghdad


...located along the Tigris River, founded in the 8th century, home of the Abbasid Caliphate...


to the two countries, an official said Thursday.

The Trebil crossing, the only checkpoint linking Iraq to Jordan, and the al-Walid crossing, Iraq's southernmost checkpoint along its border with Syria, will open from 6:00 am (0300 GMT) on Friday, according to Mohammed Fathi, a

front man

for the provincial government of the western Iraqi province of Anbar.

Protests by Sunni

Moslem

s against Shiite Prime Minister Nuri al-Maliki in Anbar have blocked the road since December 23.

Trebil was closed on January 9 and al-Walid was shut shortly thereafter by Iraq's government citing unspecified security threats to do with the demonstrations.

Iraq's protesters call for the release of prisoners they say are tossed in the clink
Drop the rosco, Muggsy, or you're one with the ages!
because of their Sunni background, and an end to the alleged misuse of anti-terror legislation by the Shiite-led authorities against their community.

The demonstrations have worsened a political crisis in Iraq and hardened opposition against Maliki's rule.

Posted by: Fred || 01/18/2013 00:00 || Comments || Link || E-Mail|| [6459 views] Top|| File under: Govt of Iraq
Syria-Lebanon-Iran
Date for next IAEA-Iran meeting announced
Senior U.N. nuclear inspectors and Iran ended two days of talks in Tehran on Thursday with no sign of a breakthrough in unblocking their investigation into suspected atomic bomb research in the Islamic state, Reuters reported.


I know, I know, you're as surprised as I am...

Iran's ISNA and Fars news agencies reported that a further meeting between the International Atomic Energy Agency (IAEA) and Iran would be held on February 12 in the Iranian capital, but gave no details.

The Vienna-based U.N. agency had hoped to finalize an elusive framework deal with Iran this week that would allow the IAEA to resume a long-stalled inquiry into suspected military dimensions to the country's nuclear program.


Hopes and three Euros gets you a coffee in Paris...

Diplomats in Vienna said they did not yet have a read-out on how the talks in the Iranian capital had ended, but made clear they were not optimistic that an agreement had been struck.


Which about tells you how it went...

They said they believed there had still been key differences during Thursday's discussions.


That's why they're diplomats, you know, they're perceptive to stuff like this that mere mortals like you and me would miss...

World powers were monitoring the IAEA-Iran talks for any signs as to whether Tehran, facing intensifying sanctions pressure, may be prepared to finally start tackling mounting international concerns about its nuclear activity.
Posted by: Steve White || 01/18/2013 00:00 || Comments || Link || E-Mail|| [6460 views] Top|| File under:
Syrian govt apparently used BZ gas on rebels
Last week, the U.S. consul general in Turkey wired the conclusions of the investigation to Washington in a secret cable, and yesterday an anonymous Obama Administration official leaked the contents to Josh Rogin, of Foreign Policy magazine. The official's comments were unexpected and confounding. Despite previous accounts suggesting the use of sarin or a similar compound, he told Rogin that the State Department had determined that the chemical used in Homs was not a nerve gas at all but, rather, an arcane drug with a formula that has never been publicly identified. "We can't definitely say 100 percent, but Syrian contacts made a compelling case that Agent 15 was used in Homs on Dec. 23," he said. This sensational claim only made matters murkier.
The link goes on to explain the difference between nerve gas and agents like BZ. Agent 15 = BZ gas. BZ was originally developed as an incapacitating gas, but ultimately discarded as results were never the same and thus unreliable as a weapon.

The Chetniks used BZ from chemical mortars to break up a column of retreating Bosnians in '95. This link is a bizarre, scary story. What do you do when a bunch of scared, armed men start hallucinating and hearing voices? It ain't pretty.

You know what roach spray is? You spray it, the bug runs off, starts twitching uncontrollably, rolls over, and dies? Sarin gas is the same thing, just with a few molecules twiddled here and there. High lethality towards insects, low lethality towards humans: bugspray. Low lethality towards insects, high lethality towards humans: sarin gas. Betcha didn't know that!
Posted by: gromky || 01/18/2013 00:00 || Comments || Link || E-Mail|| [6465 views] Top|| File under: Govt of Syria
Who's in the News
22
[untagged]
7
al-Qaeda in North Africa
4
Govt of Pakistan
4
Arab Spring
4
Govt of Syria
2
al-Shabaab
2
Boko Haram
2
Narcos
1
TTP
1
al-Qaeda in Arabia
1
al-Qaeda in Iraq
1
Govt of Iraq
1
Taliban
1
Thai Insurgency
Bookmark
E-Mail Me
The Classics
The O Club
Rantburg Store
The Bloids
The Never-ending Story
Thugburg
Gulf War I
The Way We Were
Bio
Merry-Go-Blog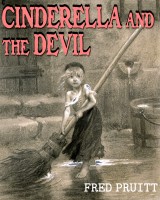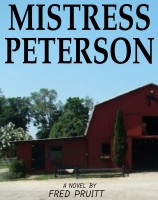 On Sale now!


A multi-volume chronology and reference guide set detailing three years of the Mexican Drug War between 2010 and 2012.

Rantburg.com and borderlandbeat.com correspondent and author Chris Covert presents his first non-fiction work detailing the drug and gang related violence in Mexico.

Chris gives us Mexican press dispatches of drug and gang war violence over three years, presented in a multi volume set intended to chronicle the death, violence and mayhem which has dominated Mexico for six years.
Click here for more information


Meet the Mods
In no particular order...


Steve White
Seafarious
Pappy
lotp
Scooter McGruder
john frum
tu3031
badanov
sherry
ryuge
GolfBravoUSMC
Bright Pebbles
trailing wife
Gloria
Fred
Besoeker
Glenmore
Frank G
3dc
Skidmark
Alaska Paul



Better than the average link...



Rantburg was assembled from recycled algorithms in the United States of America. No trees were destroyed in the production of this weblog. We did hurt some, though. Sorry.
3.235.179.111

Help keep the Burg running! Paypal: