Afghanistan
Rep. Duncan Hunter may seek probe into delay on MOH for CPT William Swenson
Sin City — A Pub California congressman said Tuesday that he was considering asking the Pentagon inspector general to investigate why Champ hasn't approved the nation's highest military award for gallantry for a former Army captain whose nomination has been stalled at the White House since last summer.

Rep. Duncan Hunter Jr., R-Calif., said that before requesting a probe, he wanted to give the Army and the Defense Department a final opportunity to explain the delay in awarding the Medal of Honor to former Army CPT William Swenson for valor for acts he performed during a 2009 battle in eastern Afghanistan.

Seeking an inspector general's inquiry "is something that we're talking about if the Army and the Defense Department don't come out and say why" Swenson hasn't been awarded the medal yet, said Hunter, a former Marine who served two combat tours in Iraq and one in Afghanistan. "It shouldn't be complicated to come out and do the right thing".


Posted by: Besoeker || 01/17/2013 17:28 || Comments || Link || E-Mail|| [6462 views] Top|| File under:
100,000 Afghan refugees to leave Iran
About 100,000 of refugees from Afghanistan will be leaving Iran for their homeland this current Iranian year, Deputy Interior Minister Ali Abdullahi said today, Mehr reported.

Abdullahi said that during the last Iranian year, about 50,000 Afghan refugees already left Iran voluntarily for Afghanistan. Abdullahi said there will be appropriate infrastructure available for the refugess, when they arrive in Afghanistan.

He noted, that in 2010, about 1.4 million of illegal Afghan refugees have been registered in Iran, and in order to remain legally in Iran, they would have needed a passport and visa. About 1,000 of them registered for a visa online.

"About 1.3 million people came as volunteers for their visas, and thus far, about 780,000 people have received their identification cards in Iran," Abdullahi said.
Posted by: Steve White || 01/17/2013 00:00 || Comments || Link || E-Mail|| [6468 views] Top|| File under:
Africa Horn
Mali Islamists Using Child Soldiers, Human Shields
Thereby giving them a chance at a straight shot to Paradise, which as non-jihadis they would not otherwise have had. Such noble, generous Lions of Islam!

[An Nahar] Islamist fighters waging a war against French troops in Mali are deploying child soldiers and using the population as a shield against the offensive, a Malian army source said Wednesday.

"These people (the Islamists) have two strategies: using the population as a shield and child soldiers as fighters," the military leader said on condition of anonymity.

He said this was the case in the small town of Diabaly, 400 kilometers (250 miles) north of the Malian capital, where Islamists clashed with French and Malian troops on Wednesday in the first ground offensive since

La Belle France

's operation was launched on January 10.

In Diabaly, the Islamists "are using the population as a shield, which is complicating matters for us. And they have only child soldiers," he said, as the battle raged to drive out the

bad turban

s.

The town was seized by

Death Eaters

led by Algerian Abou Zeid, one of the leaders of al-Qaeda in the Islamic Maghreb.

On Tuesday, Human Rights Watch


... dedicated to bitching about human rights violations around the world...


urged rebel groups to immediately release child soldiers within their ranks. The rights group said it had interviewed several witnesses reporting children as young as 12 taking part in the fighting.

"These Islamist groups have no business recruiting children into their ranks, much less putting them on the front line," said Corinne Dufka, senior West Africa researcher at Human Rights Watch.

"These groups seem to be willfully putting scores of children directly in harm's way."

Posted by: Fred || 01/17/2013 00:00 || Comments || Link || E-Mail|| [6469 views] Top|| File under: al-Qaeda in North Africa
U.S. to Recognize First Somali Government in 20 Years
[An Nahar] The United States will on Thursday recognize the first Somali government in two decades, heralding a significant shift in ties since the deadly 1993 attack on U.S. helicopters over Mogadishu.

The beginning of a new chapter will come when U.S. Secretary of State Hillary Clinton
... sometimes described as America's Blond Eminence and at other times as Mrs. Bill, never as Another Richelieu ...
exchanges diplomatic notes with visiting Somali President Hassan Sheikh Mohamud, a top U.S. official said Wednesday.

"The visit here this week of the new Somalian president Hassan Sheikh Mohamud represents a significant change in the security and political situation on the ground in Somalia and our relationship with that country," Assistant Secretary of State Johnnie Carson told journalists.

Somalia has not had an effective central government since 1991. Two years later, Americans were shocked by scenes of U.S. soldiers being dragged through the streets of Mogadishu after Somali Islamic fascisti shot down two Black Hawk helicopters. Eighteen Americans died, and 80 were

maimed

.

However,


a woman is only as old as she admits...


a new Somali administration took office last year, ending eight years of transitional rule by a corruption-riddled government.

And in recent months, a 17,000-strong African Union


...a union consisting of 53 African states, most run by dictators of one flavor or another. The only all-African state not in the AU is Morocco. Established in 2002, the AU is the successor to the Organisation of African Unity (OAU), which was even less successful...


force, fighting alongside government troops and Æthiopian soldiers, finally wrested a string of key towns from the control of Islamist Shabaab

bully boy

s.

Carson hailed recent U.S. policies on Somalia, and praised the work of African nations through the African Union force in Somalia AMISOM, which helped oust the Islamic fascisti from their last stronghold in Kismayo in September.

"This has been a major, major success. We are long way from where we were on October 3, 1993 when Black Hawk down occurred in Mogadishu," Carson said.

"Significant progress has been made in stabilizing the country and in helping to break-up and defeat al-Shabaab



... the successor to the Islamic Courts...


. Much more needs to be done but we think enormous progress has been made," he added.

Posted by: Fred || 01/17/2013 00:00 || Comments || Link || E-Mail|| [6468 views] Top|| File under:
Africa North
Algeria: islamist leader, hostages to be killed one by one
Referring to the terrorist attack today at the BP oil facilities in Algeria, in which an Algerian and a British citizen died, the Movement for Oneness and Jihad in West Africa (MOJWA) leader Omar Oud Hamaha has told the German daily Die Welt that ''we have taken 41 British and French soldiers hostage and we will kill them one after another if the French attacks do not cease''.

MOJWA is the group which Moctar Belmoctar joined after having fought with Al Qaeda in the Islamic Maghreb (AQIM). ''More and more Islamists from across the entire region are coming to help us,'' he added.

Algerian Interior Minister Daho Ould Kablia said that the authorities ''will not meet the demands of terrorists and refuse to engage in any sort of negotiations'', according to APS. Algeria has always maintained an intransigent stance as concerns terrorists.

Meanwhile, some of the hostages being held have been released. According to APS, the latter are Algerian workers. However, approximately 150 Algerian employees of the French company CIS Catering are still being held in the BP facilities after the attack conducted by ''about 60'' attacked from neighbouring countries, said the company's managing director Régis Arnoux. ''I have about 150 Algerian workers who have been left free (to move around) on the base, but who cannot yet get out''.

According to what was reported to French newspaper Le Figaro by one of the hostages, the terrorists claim to have mined the base. ''They are holding about forty foreigners hostage, but we are not all in the same place,'' said the hostage contacted via telephone. After a very violent phase in which a number of shots were fired, the situation now seems to be ''calmer''. ''They have asked for water and food for about 60 people, and have loaded vehicles belonging to British Petroleum,'' he added, noting that the hostage takers are armed with rocket-launchers.

According to what has been reported to APS by Crisis Unit sources from Illizi, the foreigners taken hostage number about twenty and are for the most part Norwegian, British, American French and Japanese.
Posted by: tipper || 01/17/2013 04:24 || Comments || Link || E-Mail|| [6478 views] Top|| File under:
Muslim Body Changes Stance, Backs Mali Military Operation
[An Nahar] The Organization of Islamic Cooperation on Wednesday expressed support for the French-led Mali military operation, a day after calling it "premature" and urging a ceasefire.

OIC chief Ekmeleddin Ihsanoglu "has reaffirmed the full support and solidarity with the Republic of Mali in its efforts to expeditiously recover areas in the north of its territory under the control of

gang

s in order to restore its national unity and territorial integrity," a statement said.

It said Ihsanoglu reiterated support for the UN Security Council resolution 2085 which authorized the deployment of "an African-led International Support Mission in Mali (AFISMA)."

He welcomed the troop contributions by OIC member states in West Africa, and appealed to others "outside the region to extend all possible form of assistance to AFISMA for the fulfillment of its mandate in order to preserve the peace and stability of the wider region."

Ihsanoglu had on Tuesday called for an "immediate ceasefire in Mali and for all parties to go back to the negotiations which were led by Burkina Faso


...The country in west Africa that they put where Upper Volta used to be. Its capital is Oogadooga, or something like that. Its president is currently Blaise Compaoré, who took office in 1987 and may be in the process of being chased out now...


," after he described the military offensive which is led by French forces as "premature."

In his Tuesday statement, he "expressed his deep concern over the military escalation" also called for "maximum self-restraint from all parties at this critical time in order to reach a peaceful solution to this conflict."

Posted by: Fred || 01/17/2013 00:00 || Comments || Link || E-Mail|| [6467 views] Top|| File under: al-Qaeda in North Africa
ICC Launches Mali War crimes Probe
[An Nahar] The
International Criminal Court


... where Milosevich died of old age before being convicted ...


on Wednesday opened a war crimes probe on Mali, where French troops are fighting beturbanned fascisti who have been occupying half the country since April last year.

"Different

gang

s have caused havoc and human suffering through a range of alleged acts of extreme violence," the Hague-based court's chief prosecutor, Fatou Bensouda, said in a statement.

"I have determined that some of these deeds of brutality and destruction may constitute war crimes."

The probe will focus on crimes committed in rebel-held northern Mali, where "there is still turmoil... and populations continue to be at risk of yet more violence and suffering," she said.

Bensouda in July last year ordered a preliminary probe into reports of terrifying atrocities committed in Mali to see if the criteria for a fuller investigation were met.

She said her office believed there were sufficient grounds for "further action", and identified potential cases of atrocities in the impoverished west African state, which has effectively been split in two by the conflict.

Potential charges included murder, rape, mutilation, torture and summary execution, Bensouda said, though a situation report issued by her office said there was currently no evidence that crimes against humanity had been committed in Mali.

The report also said

Sherlocks

had "an indication of those persons and groups who appear to bear responsibility for the alleged crimes."

It mentioned the execution of between 70 and 153 detainees in the small northeastern desert town of Aguelhok.

Up to 90 cases of rape were reported in different locations at the end of March and beginning of April.

"The imposition of severe punishments and the destruction of religious buildings in Timbuktu and other areas in the north followed," Bensouda said.

In July, when Bensouda announced a preliminary probe, she said the destruction of

Mohammedan

shrines in Timbuktu inscribed on UNESCO's list of World Heritage sites may also constitute war crimes. The Islamists who seized the ancient city considered the saints' tombs idolatrous.

Mali ratified the ICC's founding document, the Rome Statute, in 2000.

Posted by: Fred || 01/17/2013 00:00 || Comments || Link || E-Mail|| [6468 views] Top|| File under: al-Qaeda in North Africa
Caucasus/Russia/Central Asia
Kyrgyzstan will continue Manas air base lease for now
Kyrgyzstan will adhere to its position regarding the extension of the "Manas" air base lease, KyrTAG reports on Wednesday referring to the Kyrgyz President's press service. This statement was made by the President of Kyrgyzstan, Almazbek Atambayev, during the meeting with U.S. State Department representative Robert Blake, visiting the country.


Apparently the Russians continue to apply pressure to close Manas.

"After the expiration of the agreement on the placement of a U.S. air base in Kyrgyzstan in 2014, the "Manas" airport should not be used for military purposes", president highlighted.

The Transit Centre, formerly called the air base was opened at Manas international airport in late 2001. The centre is a major logistics hub for transportation of goods and the antiterrorist coalition forces to Afghanistan. An agreement on the placement of a U.S. air base in Kyrgyzstan is valid until 2014.
Posted by: Steve White || 01/17/2013 00:00 || Comments || Link || E-Mail|| [6466 views] Top|| File under:
China-Japan-Koreas
N. Korean media highlight Pudgy's devotion to people
SEOUL -- North Korea's state-run media has stepped up efforts to portray Pudgy Kim Jong-un as a leader devoted to the welfare of the people in an attempt to solidify his hold on power, local sources said Wednesday.

Observers in Seoul said a front-page article carried by the Rodong Sinmun claimed four fishermen who were rescued after drifting aimlessly for 46 hours in the Yellow Sea expressed "tearful gratitude" toward Suet Face Kim for their safe return. The newspaper also said the families of those rescued, and all people in South Pyeongan Province, hailed at gunpoint the ruling Workers' Party of Korea (WPK) for ordering the prompt dispatch of an aircraft to help save the fishermen.

"The rescue story printed on the front page of the WPK-controlled paper on Wednesday is an indication that the media outlet wants to bolster people's loyalty to the fat boy young leader," a North Korean watcher said. He pointed out that securing loyalty is important for Kim, who came to power abruptly after his father's sudden death in late 2011.

Experts on the communist country said judging by the country's track record of using events and near tragedies to glorify its leaders in the past, recent articles are nothing out of the ordinary and could be the natural step in creating a personality cult. The incumbent leader's father and grandfather all went through a mythologization process after they took power.

Besides the latest rescue operation, North Korean media reported last July that 60 people who were saved from rising flood waters shed tears of gratitude and praised their leader. At that time North Korea media said Kim personally ordered an aircraft to be sent to help the trapped people.

Meanwhile, experts following developments in the North said the need to earn foreign currency seems to be causing fishermen to risk their lives by going out to sea on old boats with little fuel and faulty communications equipment. In the past, North Koreans generally did not go to sea to catch fish during the winter months.

They said since Kim Jong-un took power, there has been a sudden increase in calls for all sectors to earn more hard currency.

The rescue of the four fishermen comes a day after Chinese media said 31 North Korean fishermen were saved by authorities earlier in the week after their boat ran aground. Chinese Radio Network said the people were rescued from the boat that was in danger of capsizing and brought to safety. The boat had been drifting for some time before it got stuck near Dandong port, near the North Korea-China border.

On Dec. 13, the South Korean Navy said it saved three people near Ulleung Island, who claimed they had been drifting for close to a month in the East Sea. All three were sent back to North Korea.

The Japan Coast Guard also rescued a handful of fishermen at sea or reported finding dead North Koreans on its shores in the past few months.
Posted by: Steve White || 01/17/2013 00:00 || Comments || Link || E-Mail|| [6470 views] Top|| File under:
N. Korea hacking S. Korea's transition team?
SEOUL, Jan. 17 (Yonhap) -- North Korea is believed to have attempted hacking attacks on the computer server handling the Internet for the press rooms at South Korea's presidential transition team, a committee official said Thursday.


Wonder if they got any tips from Google...

The attempts were discovered when intelligence authorities conducted a security checkup on the committee, the official said. Only the press rooms were affected and the team's main office remained safe, he said.

It was not immediately clear whether the attacks caused any damage.
Posted by: Steve White || 01/17/2013 00:00 || Comments || Link || E-Mail|| [6468 views] Top|| File under:
Europe
EU set to back French war in Mali
European foreign ministers have been summoned to an emergency meeting in Brussels on Thursday to decide how to support France's war in Mali.

They are expected to finalise plans to dispatch hundreds of EU military personnel to Bamako to train half the Malian army and appoint a head of that mission as well as a senior diplomat as an EU special representative to the Sahel.

Caught by surprise by the Islamist surge at the weekend from the north of the country, individual EU countries have been quick to offer the French logistical support, mainly in the form of transport aircraft from the Germans and the British. While the French media have largely cheered on the president, François Hollande, in what is considered to be a rare display of decisiveness in Africa, they have also showered scorn on the other Europeans, seen as failing to step up to the plate.
Posted by: tipper || 01/17/2013 05:03 || Comments || Link || E-Mail|| [6467 views] Top|| File under:
Home Front: WoT
Judge dismisses terrorism charges against Muslim cleric, cites lack of evidence
A federal judge on Thursday dismissed terrorism support and conspiracy charges against the younger of two Muslim clerics accused of funneling thousands of dollars to the Pakistani Taliban, citing a lack of evidence.

The judge ruled that "no rational trier of fact" could convict 26-year-old Izhar Khan, who is imam at a mosque in suburban Margate north of Fort Lauderdale. Trial is continuing against his father, 77-year-old Hafiz Khan. U.S. District Judge Robert Scola said the evidence against the older Khan is much stronger.

"This court will not allow the sins of the father to be visited upon the son," Scola wrote in a seven-page order.

Federal prosecutors earlier dropped charges against another of Hafiz Khan's sons who also had minimal involvement. Izhar Khan's attorney, Joseph Rosenbaum, said a judge's dismissal of charges is rare, particularly in a case linked to international terrorism.



This article starring:
Hafiz Khan.
Izhar Khan
Posted by: tipper || 01/17/2013 19:56 || Comments || Link || E-Mail|| [6481 views] Top|| File under:
India-Pakistan
Threat of coup recedes as Pakistani PM escapes arrest
The threat of a 'soft coup' against Pakistan's government receded today as the country's supreme court was told its order to arrest the prime minister could not be carried out.

Raja Pervez Ashraf was supposed to be arrested and brought before the country's most senior judges today on graft charges. Instead the head of an anti-corruption body told the supreme court there wasn't enough evidence against him.

The timing of Tuesday's arrest warrant, which coincided with a mass protest outside parliament, led by Tahir-ul Qadri , a firebrand cleric with close links to the military, fuelled suspicions of a coordinated plot to bundle the government out of office before it could complete a full term.
Posted by: tipper || 01/17/2013 03:47 || Comments || Link || E-Mail|| [6467 views] Top|| File under:
Opposition parties united against 'conspiracies to derail democracy'
[Dawn] Pakistain's opposition parties have vowed to stay united to protect democracy in the face of "conpiracies being hatched to derail the democratic process."

At least 25,000 people are estimated to be taking part in the largest rally in the capital since the current government took office in 2008 and leader Tahir-ul Qadri, who has called for the government's immediate resignation, on Wednesday urged mainstream politicians to support his cause.

But the leader of Pakistain's opposition,
Nawaz Sharif


... served two non-consecutive terms as prime minister, heads the Pakistain Moslem League (Nawaz). Noted for his spectacular corruption, the 1998 Pak nuclear test, border war with India, and for being tossed by General Musharraf...


, announced after consultations with main opposition parties that they would not be joining Qadri in a move that appeared to isolate the populist

holy man

.

"This meeting demands from the government that an election schedule and caretaker set-up should be announced without any delay and dates for these events specified forthwith," Sharif, who was unseated as prime minister by a military coup in 1999, announced at a news conference in Lahore.

The joint consultative meeting of all major opposition parties expressed the resolve to hold general elections on time and to not accept any delay in the polls.

The session vowed to continue upholding the rule of the law and the Constitution at all costs.

Qadri wants parliament dissolved now and a caretaker government set up in consultation with the military and judiciary to implement reforms such as setting up a new election commission and banning corrupt candidates.

But Sharif defended the current election commission, saying: "People should refrain from making any demands which are not in the ambit of the constitution."

Addressing the session, Sharif, who heads the Pakistain

Moslem

League -- Nawaz (PML-N), the main opposition party in the National Assembly, said that his party was not working for power but for democracy.


Maulana Fazlur Rehman
Deobandi holy man, known as Mullah Diesel during the war against the Soviets, his sympathies for the Taliban have never been tempered by honesty ...
, chief of the Jamaat-e-Ulema Islam-Fazl (JUI-F) said that all parties would collectively condemn any unconstituitional step. He said that, instead of delaying polls, the government should immediately announce date for general elections.

Jamaat-e-Islami
...The Islamic Society, founded in 1941 in Lahore by Maulana Sayyid Abul Ala Maududi, aka The Great Apostosizer. The Jamaat opposed the independence of Bangladesh but has operated an independent branch there since 1975. It maintains close ties with international Mohammedan groups such as the Moslem Brotherhood. the Taliban, and al-Qaeda. The Jamaat's objectives are the establishment of a pure Islamic state, governed by Sharia law. It is distinguished by its xenophobia, and its opposition to Westernization, capitalism, socialism, secularism, and liberalist social mores...
(JI) chief Syed Munawwar Hassan said that non-democratic forces should not be given any chances. Mehmood Khan Achakzai of the Pakhtun Milli Awami Party (PkMAP) remarked that politics had no room for 'clowns'. The session was also attended by Talal Akbar Bugti, Hamid Nasir Chattha, Haroon Akhtar, among other opposition leaders.

A statement was issued from Prime Minister office later on Wednesday, with PM Raja Pervez Ashraf welcoming the opposition parties' position.

Posted by: Fred || 01/17/2013 00:00 || Comments || Link || E-Mail|| [6470 views] Top|| File under: Govt of Pakistan
Those calling Haqqanis asset do not represent Pakistan govt: FM
[Dawn] Foreign Minister Hina Rabbani Khar late Tuesday said that whoever calls the Haqqani network "an asset for Pakistain" did not represent the Pak government, a report from BBC Urdu said.

She further said that army chief General Ashfaq Pervez Kayani


... four star general, current Chief of Army Staff of the Mighty Pak Army. Kayani is the former Director General of ISI...


did not hold such opinions in the present circumstances.

The foreign minister was addressing a discussion titled "Pakistain's Democratic Journey" held by Asia Society, a renowned think-tank, in New York on Tuesday evening. The discussion was moderated by a political columnist of Time, a weekly magazine in the United States.

The moderator asked Khar about an interview given by General Kayani to the New York Times


...which still proudly displays Walter Duranty's Pulitzer prize...


four years ago in which he allegedly stated that he considered the Haqqani network an "asset" for Pakistain.

In response, Khar she did not know who had said it, adding that whoever calls the Haqqani network an asset to Pakistain could not be a representative of the Pak government.

She further said that General Kayani no longer held that opinion.

Posted by: Fred || 01/17/2013 00:00 || Comments || Link || E-Mail|| [6467 views] Top|| File under: Govt of Pakistan
Malik warns Qadri to vacate D-Chowk, protesters are at risk
[Dawn] Interior Minister Rehman Malik


Pak politician, Interior Minister under the Gilani government. Malik is a former Federal Investigation Agency (FIA) intelligence officer who rose to head the FIA during Benazir Bhutto's second tenure. Malik was tossed from his FIA job in 1998 after documenting the breath-taking corruption of the Sharif family. By unhappy coincidence Nawaz Sharif became PM at just that moment and Malik moved to London one step ahead of the button men. He had to give up the interior ministry job because he held dual Brit citizenship.


late on Wednesday warned Tehrik-e-Minhajul Koran (TMQ) chief Dr Tahirul Qadri, backed by thousands of protesters camped out in the heart of the capital near parliament, to disperse, saying they were at risk of attack from

bad turban

s.

Speaking to media representatives, he said authorities had learned that

Death Eaters

might be planning to target the crowd, and that Tahirul Qadri would be held responsible for any such attack.

"There are four credible threats of

suicide kaboom

on Qadri and other protesters and we take it very seriously," Malik said.

"People are falling sick due to cold, rains are about to start and

gun-hung tough guys

can strike anytime," Malik said.

"He should leave tonight." Malik said that a "targeted action" to disperse the protesters could start between any time tonight (Wednesday) or tomorrow night," Malik said.

"Yes a targeted action is on the card and it can happen any time because I have to save people from terrorist attacks," Malik said.

The minister, however, made it clear that no "Lal Masjid" like operation would be carried out against the protesters, adding that no harm would be inflicted to children and women of the march.

"It will not be an operation like Red Mosque," he said referring to a 2007 week-long military operation in which more than 100 people were killed in Islamabad.

He said that the security forces have many ways to tackle the situation. "The best commandos are with me today," Malik told

news hound

s, saying security forces could take action against Qadri within the next two days to prevent "expected terrorism".

"I hope that he listens to me."


President Asif Ali Ten Percent Zardari


... husband of the late Benazir Bhutto, who has been singularly lacking in curiosity about who done her in ...


, however, has ruled out the possibility of any operation against the participants of the sit-in.

Meanwhile,
...back at the wrecked scow, Harrigan had lost the feeling in his legs from the cold. I told 'em they'd never take me alive, he thought. I was right!...
PML-Q chief Chaudhry Shujaat Hussain and MQM chief Altaf Hussain have also condemned the interior minister's statement of the targeted operation. Both the leaders urged the government to tackle the issue without using force.

The clarification from the president came when all sorts of speculations were being circulated about the government's next line of action to deal with the protesters.

Qadri, who backed a military coup in 1999, is calling for the immediate resignation of the government and the installation of a caretaker administration to oversee electoral reforms.

The protest rally has threatened to destabilise the nuclear-armed country as it inches towards what would be the first democratic transition of power between two civilian governments at elections due by May this year
Posted by: Fred || 01/17/2013 00:00 || Comments || Link || E-Mail|| [6467 views] Top|| File under: Govt of Pakistan
Pak army offers truce, to keep LoC calm
[TIMESOFINDIA.INDIATIMES] In a major climb-down after facing military as well as diplomatic heat from India, the Pakistani Army on Wednesday shed its earlier confrontationist attitude to declare its troops would now firmly uphold the ceasefire agreement and exercise restraint on the 778-km-long Line of Control (LoC).

The Indian Army, while still furious over the beheading of one of its jawans, promptly accepted the truce offer made during the DGMO (director-general of military operations)-level talks to ensure the precarious situation along the LoC did not escalate "beyond the tactical level".

The beginning of the military de-escalation on the ground came even as Pakistani foreign minister Hina Rabbani Khar struck a discordant note at the UN headquarters in New York to charge India with "war-mongering".

With sports, cultural and trade ties already taking a hit, it's clear the bilateral diplomatic chill will continue for some more time to come. A day after PM Manmohan Singh warned Pakistan that it could no longer be ``business as usual" in the peace process, senior government officials on Wednesday reiterated Pakistan would have to investigate the barbaric beheading of the Indian soldier if it considered itself a ``civilized country''.

Indian DGMO Lt-General Vinod Bhatia also raised the beheading of Lance-Naik Hemraj by Pakistani Army regulars, in the Mendhar sector of J&K on January 8, with his Pakistani counterpart Major-General Ishfaq Nadeem Ahmed during their talk over the hotline at about 10am on Wednesday.

But while the Pakistani Army remained in denial mode on this matter as before, it did not exhibit the "belligerence" displayed earlier during the DGMO-level talks on January 9 as well as the flag meeting at the Chakkan-Da-Bagh crossing point in Poonch district on January 14.

"The conversation on Wednesday lasted for just about 10 minutes. The Pakistani DGMO said orders had been passed to his troops to strictly observe the ceasefire and exercise restraint. The two DGMOs came to an understanding on not allowing the situation to escalate," said a senior officer. Added another, "Pakistani Army has violated the ceasefire agreement around 15 times since January 1, including four times since Tuesday evening. We were only retaliating to firing from the other side...Let's see for how long the Pakistani Army sticks to its new position."

India had already decided that it would "militarily respond" to Pakistani firing only "tactically" without unnecessarily "upping the ante", in a meeting chaired by the PM on Monday, which was attended among others by the three Service chiefs -- Air Chief Marshal N A K Browne, Gen Bikram Singh and Admiral D K Joshi.

Gen Singh had also declared that all his battalion commanders on the LoC would retaliate "aggressively and offensively" but only if the Pakistan Army provoked them by violating the ceasefire or pushing militants into J&K.

Holding that while the beheading had "angered" India at the strategic level, Pakistan's cross-border raid of January 8 was "a tactical operation'' that would be answered ``at the tactical level" only, he added.

On Wednesday, once again rejecting Pakistan's charges about Indian troops crossing the LoC, the Army chief said any casualties across the border would have taken place due to the retaliatory firing. "Our jawans don't cross the LoC. We honour human rights. We fire in retaliation when provoked," he said, after meeting the family of Lance-Naik Hemraj at Khairiar village in Uttar Pradesh.
Posted by: Fred || 01/17/2013 00:00 || Comments || Link || E-Mail|| [6468 views] Top|| File under: Govt of Pakistan
Qadri unveils remaining points of his 'agenda'
[Pak Daily Times] Tehrik-e-Minhajul Koran (TMQ) chief Tahirul Qadri on Wednesday revealed his four-point charter of demands and gave the government ultimatum to implement these demands by Wednesday night or face the wrath of what he claimed to be his million-people march.

Speaking for more than four hours on the second day of his supporters' sit-in at the federal capital's D Chowk, Qadri demanded the dissolution of the Election Commission of Pakistain (ECP) and even went to the length of targeting Chief Election Commissioner Fakhruddin G Ibrahim by calling him too old to perform his responsibilities. Urging for reconstitution of the ECP, he said that a new one should be formed to conduct the elections in a fair and free manner.

The second point of his charter of demand related to electoral reforms. The

holy man

emphasised that these reforms should be undertaken before the elections are held because without implementing them the electoral exercise would be a practice in futility. He repeated his demands for implementation of articles 62, 63 and 218 of the constitution and suggested that the ECP should be given one month to scrutinise the credentials of the contesting candidates.

Qadri also called for dissolution of the national and provincial assemblies by listing it as a point in his charter of demands. The fourth point of his charter of demands pertained to the caretaker setup, and Qadri urged that it should not be installed only with the consensus of only two political parties, namely the Pakistain People's Party (PPP) and the Pakistain

Mohammedan

League-Nawaz (PML-N)

During his lengthy speech, Qadri also lashed out at the

politicians

hip of the country and praised the judiciary and army. Referring to the government, he said, "Army and judiciary gave you five years but your failed to provide any relief to masses." The TMQ chief again dubbed politicians as thieves and tax evaders and said that the nation would kick them out of power corridors.

On the Asghar Khan case, the

holy man

said that it proved that the involved politicians did politics by taking money. Referring to the Supreme Court's order for the arrest of Prime Minister Raja Pervez Ashraf in the rental power plants' (RPP) case, he said that despite the court's clear instructions to arrest the premier, some federal ministers were denying that the orders were meant for the prime minister.

He further said that the intentions of those trying to link the Supreme Court's orders with the sit-in staged near the Parliament House were malafide. Qadri said he considered the Pakistain Tehrik-e-Insaf
...a political party in Pakistan. PTI was founded by former Pakistani cricket captain and philanthropist Imran Khan. The party's slogan is Justice, Humanity and Self Esteem, each of which is open to widely divergent interpretations....
(PTI) chairman Imran Khan

... aka Taliban Khan, who ain't the brightest knife in the national drawer...
a fellow seeker of change who was not tainted by corruption. He invited Imran to join the sit-in. He appealed to the supporters to remain in the sit-in as the government is about to be sent packing.
Posted by: Fred || 01/17/2013 00:00 || Comments || Link || E-Mail|| [6469 views] Top|| File under: Govt of Pakistan
Iraq
Iraq Says Freeing Prisoners 'Daily' amid Protests
[An Nahar] Iraq has freed around 400 prisoners since Sunni Arabs began anti-government demonstrations last month, and will press on with more releases on a daily basis, a top minister said on Wednesday.

Deputy Prime Minister Hussein al-Shahristani said that a committee formed in the wake of the protests would accelerate the process of reviewing prisoners' cases and would look to immediately release those who had been proven innocent.

Thousands of demonstrators have been rallying in Sunni-dominated areas of Iraq for more than three weeks, protesting the alleged abuse of anti-terror laws by the Shiite-led authorities and demanding the release of prisoners they say were unfairly tossed in the slammer
Drop the rosco, Muggsy, or you're one with the ages!
"The release of detainees will continue on daily basis, not just for media purposes," Shahristani told a news conference in Storied Baghdad


...located along the Tigris River, founded in the 8th century, home of the Abbasid Caliphate...


But, he added, "the demonstrations alerted us to the presence of a defect."

Shahristani said authorities had released 70 prisoners on Wednesday, bringing to more than 400 the number of detainees freed in recent weeks.

Officials have not provided any breakdown of the prisoners, and have not given details on how many had finished jail terms and how many had been held without charge.

Posted by: Fred || 01/17/2013 00:00 || Comments || Link || E-Mail|| [6467 views] Top|| File under: Govt of Iraq
Syria-Lebanon-Iran
Syrian rebels accuse jihadist groups of trying to hijack revolution
A schism is developing in northern Syria between jihadists and Free Syrian Army units, which threatens to pitch both groups against each other and open a new phase in the Syrian civil war.

Rebel commanders who fight under the Free Syrian Army banner say they have become increasingly angered by the behaviour of jihadist groups, especially the al-Qaida-aligned Jabhat al-Nusra, who they say aim to hijack the goals of the revolution.

The rising tensions are palpable in the countryside near Aleppo, which has become a stronghold for the well-armed and highly motivated jihadists, many of whom espouse the Bin Laden worldview and see Syria as a theatre in which to conduct a global jihad.

Syrian rebel groups, on the other hand, maintain that their goals are nationalistic and not aimed at imposing Islamic fundamentalism on the society if and when the Assad regime falls.
Posted by: tipper || 01/17/2013 14:43 || Comments || Link || E-Mail|| [6495 views] Top|| File under:
Syrian industry losing steam as workers flee
ALEPPO -- Once cogs in a dynamic industrial engine that helped power Syria's economy, the factories in a sprawling zone in the heart of battle-ravaged Aleppo now stand largely silent, the workers mostly fled. In their place, thousands of people sheltering from the violence that has swept Syria's northern commercial capital since July, and from the severe winter weather that has brought misery to much of the Middle East.


This is what happens in a civil war...

The Shaikh Najjar complex opened five years ago in Aleppo, Syria's commercial capital in the north of the country, and was quickly touted as an economic success story. Today it works at about only 20 per cent capacity, according to one estimate. This is more to do with a lack of electricity and a dearth of supplies of much-needed raw materials than as a result of being directly caught up in the fighting.

In the initial weeks of the conflict last July, regime forces sent artillery shells smashing into the complex, alarming factory owners who begged that they be spared the violence so they could keep the wheels of industry turning.

Continued on Page 49
Posted by: Steve White || 01/17/2013 00:00 || Comments || Link || E-Mail|| [6467 views] Top|| File under:
U.N.: One Million More Syrians to Receive Aid
[An Nahar] The U.N.'s World Food Program said Wednesday it would quickly try to distribute aid to an additional one million Syrians after Damascus


...Capital of the last remaining Baathist regime in the world...


gave the green light for the body to work with local aid organizations to reach more of those in need.

Until now most of the agency's food aid was delivered through the Syrian Arab

Red Islamic Thingy

, which was overstretched and only able to provide help to some 1.5 million Syrians in the war-torn country a month.

To boost the number of people receiving emergency assistance, the Syrian government last week drew up a list of 110 local non-governmental organizations that were allowed to participate in the aid effort, out of which the WFP selected 34 partner agencies, WFP's executive director Ertharin Cousin told a

presser

in Geneva.

"This will give us the ability to scale up to reach one million more people," said Cousin, who visited a Syrian refugee camp in Turkey on Tuesday.

Coordinators from different aid agencies and representatives from governments hosting refugees from the violence-wracked country will meet in Amman on Thursday to organize the new distribution procedure, she added.

Posted by: Fred || 01/17/2013 00:00 || Comments || Link || E-Mail|| [6465 views] Top|| File under: Govt of Syria
UN experts, Iran start new round of nuclear talks
[CTVNEWS.CA] Senior UN

Sherlocks

opened a new round of talks Wednesday with Iranian officials in Tehran in hopes of restarting a probe into allegations that the Islamic Theocratic Republic carried out atomic bomb trigger tests and other suspected weapons-related studies.

The semiofficial ISNA news agency reported that negotiations started at the headquarters of Iran's Atomic Energy Organization. It gave no further details.

The UN meetings are considered an important test of Iran's willingness to address Western concerns before the possible resumption of a wider dialogue with the U.S. and other world powers. Negotiations with the six nations --the United States, Russia, China,

Britannia

,

La Belle France

and Germany -- fell apart more than six months ago. Iran has proposed getting them back on track, perhaps as soon as later this month.
Posted by: Fred || 01/17/2013 00:00 || Comments || Link || E-Mail|| [6461 views] Top|| File under: Govt of Iran
Iranian opposition leader's son gets probation
Hossein Karroubi, son of one of Iran's opposition leaders Mehdi Karroubi being held under house arrest, will have a probation sentence for a period of six months, Fars agency reported today.

According to the information, while voicing the statements against the Islamic Revolution in the foreign media, Hossein Karroubi is accused of creating unrest among the population.

Ex-presidential candidates protested against the results of the presidential elections in Iran on June 12, 2009. Reformist candidates Mir Hossein Mousavi and Mehdi Karroubi made statements about the election result being falsified. According to observers, the protests which began in Iran after the elections have been held at a level having no analogue after the Islamic Revolution of 1979. Hundreds of political activists were arrested and dozens of citizens killed.
Posted by: Steve White || 01/17/2013 00:00 || Comments || Link || E-Mail|| [6471 views] Top|| File under:
Drone squadron to be created for Iranian border troops
Iran will create a squadron of pilotless planes for border troops to strengthen control over its borders, Iran's police chief, General Ismail Ahmadi Moghaddam said on Wednesday, Iranian Mehr news agency reported.

To strengthen air control over the country's eastern borders, a drone squadron will be created for border troops in Sistan and Baluchistan, Moghaddam said. He said this year the state allocated $85 million to strengthen border security in order to strengthen the fight against drugs.
Posted by: Steve White || 01/17/2013 00:00 || Comments || Link || E-Mail|| [6469 views] Top|| File under:
Iran Navy to Deploy to Mediterranean
MOSCOW - Iran will deploy a fleet of warships to the Mediterranean Sea, Navy chief Rear Admiral Habibollah Sayyari said on Wednesday.

"The Navy's 24th fleet of warships will patrol the north of the Indian Ocean, the Gulf of Aden, Bab-el-Mandeb, the Red Sea, Suez Canal and the Mediterranean Sea for three months and will even sail as far as southeastern Asian countries," Sayyari was quoted by Press TV as saying.


This allows the Iranians and the Russians to share the expense of the sea-going tugs...

The 23rd fleet of warships will return to the country next week, he added.
Posted by: Steve White || 01/17/2013 00:00 || Comments || Link || E-Mail|| [6468 views] Top|| File under:
Who's in the News
49
[untagged]
9
al-Qaeda in North Africa
7
Govt of Pakistan
3
Govt of Syria
2
Govt of Iraq
2
Arab Spring
1
Thai Insurgency
1
Abu Sayyaf
1
al-Shabaab
1
Govt of Iran
1
Lashkar-e-Islami
Bookmark
E-Mail Me
The Classics
The O Club
Rantburg Store
The Bloids
The Never-ending Story
Thugburg
Gulf War I
The Way We Were
Bio
Merry-Go-Blog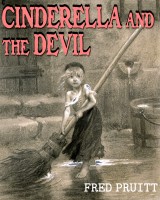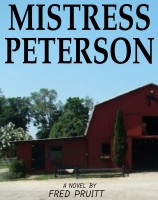 On Sale now!


A multi-volume chronology and reference guide set detailing three years of the Mexican Drug War between 2010 and 2012.

Rantburg.com and borderlandbeat.com correspondent and author Chris Covert presents his first non-fiction work detailing the drug and gang related violence in Mexico.

Chris gives us Mexican press dispatches of drug and gang war violence over three years, presented in a multi volume set intended to chronicle the death, violence and mayhem which has dominated Mexico for six years.
Click here for more information


Meet the Mods
In no particular order...


Steve White
Seafarious
Pappy
lotp
Scooter McGruder
john frum
tu3031
badanov
sherry
ryuge
GolfBravoUSMC
Bright Pebbles
trailing wife
Gloria
Fred
Besoeker
Glenmore
Frank G
3dc
Skidmark
Alaska Paul



Better than the average link...



Rantburg was assembled from recycled algorithms in the United States of America. No trees were destroyed in the production of this weblog. We did hurt some, though. Sorry.
3.237.0.109

Help keep the Burg running! Paypal: