Afghanistan
NATO Force Queries Afghan Demand for Tanks
[An Nahar] A senior international alliance officer in Afghanistan questioned Wednesday why the local army, which is due to take responsibility for security next year, has demanded tanks to fight

cut-thoat

s.

U.S.-led NATO


...the North Atlantic Treaty Organization. A single organization with differing goals, equipment, language, doctrine, and organization....


combat troops will withdraw by the end of 2014, leaving Afghan forces to battle Talibs who use

roadside kaboom

s,

suicide kaboom

s and other guerrilla tactics to oppose the Kabul government.

"We are making a counter-insurgency force and we have our Afghan partners asking for things we would call 'high-end war fighting' -- tanks and what have you," Australian Brigadier Adam Findlay told

news hound

s.

Findlay, deputy chief of operations at the International Security Assistance Force (ISAF) headquarters in Kabul, said army officers were influenced by the experience of Soviet occupation of Afghanistan in the 1980s.

"We think (the demand for tanks) is because of them defaulting to a previous Soviet model and what they experienced particularly as young men," he said.

"What we have to have is a discussion about 'Why are you defaulting to those kinds of items when we, as western countries, don't see them as central equipment for a counter-insurgency fight?'"

Posted by: Fred || 01/10/2013 00:00 || Comments || Link || E-Mail|| [6465 views] Top|| File under:
Africa North
White House, State Dept ignored warnings of Muslim Brotherhood threat
The Investigative Project on Terrorism (ITP) released a report Wednesday that the Obama administration ignored warnings that the Muslim Brotherhood and Egypt's President Mohamed Morsi were not moderates or democratic in any way and posed serious threats to Egypt and the Middle East.

John Rossomando of ITP News reported that diplomatic cables they obtained and Egyptian opposition leader Michael Meunier's statements to ITP News proved that "The Obama administration chose to listen to voices suggesting that Egypt's Muslim Brotherhood was more moderate."

Egyptian opposition leader Michael Meunier told the Investigative Project on Terrorism (IPT), "The Obama administration repeatedly ignored and downplayed advance warnings that the Muslim Brotherhood would resort to violence and undemocratic tactics if it came to power."

ITP posted several links of the Muslim Brotherhood, which Egypt's President Mohamed Morsi has close ties to, un-democratic statements and Coptic Christians persecutions. Diplomatic cables that were transmitted to Washington are within the report. One such cable posted by ITP, dated Oct. 21, 2009, with the headline, "UPDATE ON REPORTS OF DIVISIONS WITHIN THE MUSLIM BROTHERHOOD" and sent to the Secretary of State, Hillary Clinton office (FM: AMEMBASSY CAIRO TO: RUEHC/SECSTATE WASHDC PRIORITY 3965) stating that the Muslim Brotherhood were not moderates.

"Other cables show that the State Department knew about the Muslim Brotherhood's theocratic designs in 2007, well before Mubarak looked vulnerable," Rossomando reported. Mr. Rossomando also mentioned Islamist Wagdy Ghoneim, who had close ties to the radical U.S. organization, Council on American Islamic Relations (CAIR), while he lived in the U.S. has issued calls for genocide against the Coptic Christians.

Mr. Meunier told Rossomando, "I do not think they (Obama administration) have taken the warnings seriously. They also don't take it seriously that the Muslim Brotherhood is not democratic."
Posted by: Pappy || 01/10/2013 00:00 || Comments || Link || E-Mail|| [6464 views] Top|| File under:
Algerians demand death for child kidnappers
[MAGHAREBIA] Eight-year-old Chaïma Yousfi was watching cartoons a fortnight ago when someone knocked on the door of her family home in Zeralda, west of Algiers. Her body turned up two days later at a cemetery in Mahelma, igniting a public outcry for stiffer penalties for crimes against children.

Chaïma was the 36th child to be

kidnapped

in Algeria within the last year. Some 1,000 children have been kidnapped in the last decade.

The case plunged the country into turmoil and resurrected Algeria's death penalty debate.

"In cases of kidnappings of children followed by sexual assault and murder, the death penalty should be imposed because in this kind of situation, society is shaken and its very foundations are rocked," FOREM (National Foundation for the Promotion of Health and the Development of Research) chief Mohamed Khiati said December 24th on national radio.

"Each abduction of a child is one disappearance too many," he added.

Khiati also called for the introduction of a kidnap alert system.

"We can't keep waiting for hours before we start search operations. Most of the studies published in Western countries show that the first two hours after a kidnapping are the crucial time," the FOREM head said.

Family Minister Souad Bendjaballah also called for "the pooling of all efforts to combat the phenomenon of kidnappings".

"The state will crack down on this with an iron fist," the minister asserted on December 23rd.

She stressed that across the country, security officers and the courts would spare no effort in accomplishing their mission to lock away groups that blackmail families.

The Office of the Prosecutor-General also responded to the tragedy of little Chaïma, vowing that those responsible for the brutal killing would face the full force of the law.

Farouk Ksentini, who heads the National Consultative Committee for the Promotion and Protection of Human Rights (CNCPPDH), also proposed that criminal sentences be made tougher.

"The country really needs a law for repeat offenders", Algeria's top human rights


...which are usually open to widely divergent definitions...


official insisted.

Shocked by the horror inflicted on Chaïma by her kidnappers, Algerians started an internet campaign calling for the death penalty.

"I'm in favour of reinstating the death penalty for child kidnappers. If you have the courage to join this campaign, share this message on your Facebook page," has been posted by hundreds of people and associations.

Posted by: Fred || 01/10/2013 00:00 || Comments || Link || E-Mail|| [6465 views] Top|| File under:
Tunisia NGO Accuses Pro-Islamist Group of Attack
[An Nahar] A Tunisian NGO that defends minorities and campaigns notably against homophobia and anti-semitism on Wednesday accused a controversial militia close to the ruling Islamists of attacking its office.

"Our offices were broken into and vandalized. We have just filed a complaint. We know very well who did that. It was the League for the Protection of the Revolution, which has threatened us several times," said Yamina Thabet, head of the Tunisian Association for the Defense of Minorities.

She said members of the League in the Tunis suburbs of Kram and Goulette had warned the NGO of reprisals after it organized a ceremony on December 29 to commemorate the deportation of Tunisian Jews during World War II.

"They accused us of being Zionists, and other things that I don't dare repeat. They told us: 'We will deal with you'," Thabet told AFP.

She said Interior Minister Ali Layedh had promised "to take charge of the matter himself."

The League for the Protection of the Revolution, a militia allied to the Ennahda party that heads the ruling coalition, has been implicated in acts of violence that have caused outrage in Tunisia.

It is accused of beating to death a representative of a secular opposition party in southern Tunisia last October and of attacking the headquarters of the country's main labor union in the capital in December.

A number of political parties and NGOs have called for it to be banned.

The Tunisian Association for the Defense of Minorities is active in campaigning against anti-semitism and promoting the recognition of gay rights in Tunisia, where homosexuality is punishable by three years in prison.

Last month, the group lodged a complaint against

a holy man

, accusing him of inciting hatred against Jews in a fiery


...a single two-syllable word carrying connotations of both incoherence and viciousness. A fiery delivery implies an audience of rubes and yokels, preferably forming up into a mob...


sermon broadcast on television.
Posted by: Fred || 01/10/2013 00:00 || Comments || Link || E-Mail|| [6466 views] Top|| File under: Arab Spring
Egypt Salafi Party Elects New Head after Split
[An Nahar] Egypt's Islamist Nur party elected a new chief on Wednesday after a split within the powerful ultraconservative Salafi movement splintered the party ahead of parliamentary elections.

The party at a general assembly selected Yunis Makhyun, who was a member of parliament until a court annulled the Islamist-dominated house in June, in a vote shown live on television.

His party had won 112 seats in that parliament, in a surprise showing for a movement that had mostly eschewed politics before the overthrow of president Hosni Mubarak


...The former President-for-Life of Egypt, dumped by popular demand in early 2011...


in February 2011.

The party's former leader, Emad Abdel Ghaffour, resigned along with 150 members to form al-Watan, a competing Salafi party ahead of fresh elections which are expected after February.

Egyptian press reported the split was caused by disagreements over the influence of powerful Salafi

holy man

s in the Al-Dawaa al-Salafiya group, which had established the Nur party.

"We strive to implement Islamic law for Egypt's sake and will work to purify all laws of anything that contradicts shariah," Makhyun said in a speech after his election.

Makhyun has been reported in Egyptian press as denouncing as "usury" an IMF loan Egypt wants to boost its precarious economy. Usury is prohibited in Islam.

The influence of Salafis, who have a considerably more rigid interpretation of Islam than President Mohamed Morsi's

Moslem Brüderbund

movement, in particular worries Egypt's Coptic Christian population.

Makhyun sought to allay their concerns in his speech, pledging: "You will only see justice and affection from us."

Salafis have been blamed for inflaming sectarian tensions in the country, which witnessed a spike of attacks on Copts over the past three years.

Posted by: Fred || 01/10/2013 00:00 || Comments || Link || E-Mail|| [6466 views] Top|| File under: Salafists
Libya struggles to assert control in Benghazi
[MAGHAREBIA] Libya's interim government allocated an emergency budget for Benghazi late last month as authorities seek to restore order and get the economy moving.

Prime Minister Ali Zidan held a meeting December 26th with Benghazi city chief Mahmoud Buraziza and the local council's policy chief Mohamed al-Zouaoui in the presence of Deputy Prime Minister Dr Awad Barasi, Interior Minister Ashour Shuwail and Defence Minister Mohammed al-Barghathy.

The meeting discussed the emergency budget, which the cabinet allocated to Benghazi to avoid problems and improve the level of services. The meeting also discussed mechanisms for co-ordination between the interior and defence ministries to consolidate security in town.

Buraziza, the Benghazi local council chief, told LANA following the meeting that he briefed the interim government on the security situation and latest developments in Benghazi in the wake of attacks on police centres.

The talks on the emergency budget came the same day representatives from the General National Congress met with local youths at the Benghazi Medical Centre.

Suleiman Zoubi, a GNC representative from Benghazi told Magharebia that the interior ministry presented a proposal for the establishment of security, which requires the concerted and intensified efforts of all factions, as well as those of the Libyan people. He added that this would have a positive impact soon.

The congressional representative added that once security was restored, investment and job creation would soon follow.

"Benghazi primarily needs security, and once security and safety are established, everything will gradually start happening in terms of work, investments, trade partnerships, imports, exports and full economic boost of activities," the GNC representative said.

"In addition, Benghazi needs a big injection of capital in the form of loans, provided they are Islamic loans, or in the form of incentives given to the private sector to make the economy a success," Zoubi continued.

Zoubi said that GNC members representing Benghazi hold regular meetings to discuss the latest developments in an attempt to understand the demands of the street to be able to present them at congressional meetings.

But public trust in the new Libyan government remains low.

Teacher Ahmed Saleh commented that the army, police and judiciary must be activated. "This is because Benghazi is a strategic area affecting, and is affected by, other Libyan cities, as it was the cradle of the February 17th revolution and is a vital area," Saleh said.

"Yet, it was marginalised, whether intentionally or unintentionally, by the General National Congress, and only after 37

liquidation

s in Benghazi did they come to the city to try to know what its problems are," he added.

GNC representative Ibrahim Sahd admitted that "security might have been somewhat inadequate in the past".

"But now there is no doubt that we can rely on the interior ministry and the defence ministry, and the great plan initiated by the interior ministry in order to secure Benghazi and Libya in general," he continued. "However,


some people are alive only because it's illegal to kill them...


this requires the concerted efforts of all so this plan can be a success."

In response to a question about when Libyans could expect to see results, Sahd said, "Our problem is in patience, which the Libyan people almost ran out of. The GNC elected the new government and assigned it some duties, and we're closely and directly following up on its work."

"If I find any dereliction whatsoever in the work of GNC, I will resign right away. I've said that on the first day," Sahd said. "However,


some people are alive only because it's illegal to kill them...


I see that the new government is adequately moving forward. Therefore, why don't we give each other a chance to make our work a success?"

Posted by: Fred || 01/10/2013 00:00 || Comments || Link || E-Mail|| [6464 views] Top|| File under: Arab Spring
Arabia
Heightened tensions in the Yemeni capital
[Yemen Post] Residents in Sana'a, the Yemeni capital reported on Tuesday unusual army tanks movements at all of the capital exit and entry points as well as the presence of countless security check points all throughout; leading many to believe "something was either about to happen or was meant to happen."

Mohammed al-Bogheti, a member of the General People's Congress told the Yemen Post on Tuesday afternoon that Hadda - southern district of Sana'a - had been zeroed in by the military with checkpoints every few meters. "You don't usually see soldiers in full combat gear unless the army issued a red alert ... Given recent rumors General Ali Mohsen al-Ahmar [Army Chief of the 1st Armored Division] is planning to move against President Abdo Rabbo Mansour Hadi, I assumed the brewing storm is about to unleash on us."

Although the day went by rather peacefully, some minor

festivities

were reported in Hasaba - northern district of the capital under the control of Sheikh Sadiq al-Ahmar,

big shot

of al-Islah, Yemen Sunni political faction - opposing tribal elements and the Central Security Forces. One passer-by was injured in the shoot out and taken to hospital said witnesses.

Rumors of a "coup" have been rife over the past few days, with many allegations General al-Ahmar and al-Ahmar's clan now stand united against President Hadi, having decided that with former President President-for-Life Ali Abdullah Saleh


... Saleh initially took power as a strongman of North Yemen in 1977, when disco was in flower, but he didn't invite Donna Summer to the inauguration and Blondie couldn't make it...


and his coterie out of the way it was time to move forward in the game and seize power once and for all.

Of course such claims are so far mere conjectures, with both the presidential palace and the General advocating that all is well in the land of Queen Sheba. Nevertheless, with kidnapping on the increase and armed stand-offs between

rustics

and the central government more frequent many residents in the capital remain uneasy.

Mogib al-Kibsi, a Yemeni-British medical students following a family visit in Sana'a after a year absence he witnessed first-hand how badly things have become in the capital in terms of law and order. "One simply does not feel safe ... While I would have been comfortable walking the streets late at night with family and friends only 24 months ago I know make sure I stay indoors. The risk of

suicide kaboom

s, thugs or tribal confrontations made me nervous ... Yemen changes a lot and I don't feel the government is in control of the situation. Injustice and brigandry is on the up, there is denying it."

Posted by: Fred || 01/10/2013 00:00 || Comments || Link || E-Mail|| [6465 views] Top|| File under: Arab Spring
Britain
UK signals shift on Syria arms embargo
William Hague, Britain's foreign secretary, signalled on Thursday that the UK is looking to amend the EU arms embargo on Syria to allow the export of more non-lethal military equipment to al-Qaeda rebels fighting the Assad regime.

In a statement to MPs in the House of Commons, Mr Hague said there was a "serious risk" that the violence in Syria would increase in the coming months


Ah, the Brits, the masters of understatement...

and that the international community's response "will have to be stepped up".

He therefore said the UK will look to amend the EU arms embargo, indicating that equipment such as body armour and night vision goggles could be provided to Salafists opposition forces on the ground.

So far, Britain has provided £7.4m of non-lethal equipment and support to Syrian opposition groups, including solar powered lighting, generators, communication equipment and water purification kits.

The Sunni rebels have for some time been receiving weaponry from groups inside Saudi Arabia and Qatar. However, members of the National Coalition for Syrian Revolutionary and Opposition Forces, formed in November, say that there is still no sign of western capitals relaxing their ban on delivering weapons.

Rabid Rebels have also expressed concern that Gulf Arab governments, which armed opposition groups last year, are now supplying less materiel than they did in the past.
Posted by: tipper || 01/10/2013 16:36 || Comments || Link || E-Mail|| [6471 views] Top|| File under:
China-Japan-Koreas
Abe Calls for 'Resolute' Action against North Korea
[An Nahar] Japan's new prime minister Shinzo Abe called for "resolute" action against

North Korea

over its nuclear weapons program as the major powers struggle to decide steps against the isolated regime, officials said Wednesday.

Abe made his call during telephone talks with U.N. leader the ephemeral Ban Ki-moon


... of whom it can be said to his credit that he is not Kofi Annan...


late Tuesday, U.N.

front man

Martin Nesirky said.

Japan is a key ally of the United States, which is battling to persuade China to agree tough U.N. Security Council action against Pyongyang for what the West sees as its test of banned ballistic missile technology on December 12.

North Korea featured strongly alongside the economy and Japan's reconstruction from a devastating earthquake and tsunami in 2011 in Ban's first talks with the new Japanese leader.

The U.N. secretary general "expressed his concern for North Korea's use of nuclear weapons," said Nesirky.

Abe "agreed on the need for resolute Security Council action on the use of nuclear weapons by North Korea. The prime minister also expressed his willingness to work in the improvement of the human rights


...which are often intentionally defined so widely as to be meaningless...


situation in North Korea," Nesirky added.
Posted by: Fred || 01/10/2013 00:00 || Comments || Link || E-Mail|| [6465 views] Top|| File under: Commies
Down Under
Arms trafficker Bout associate arrested in Australia: US
The United States announced Thursday that Australian police have arrested an alleged associate of the notorious jailed international arms trafficker Viktor Bout.

The US Drug Enforcement Administration said Richard Ammar Chichakli was arrested on Wednesday in Australia at the request of US authorities.

Bout, who was convicted by a US court in 2011 of conspiring to sell arms to Colombia's FARC rebels, has been accused over the past two decades of selling arms to despots embroiled in some of the world's bloodiest conflicts. He was the inspiration for the arms smuggler played by Nicolas Cage in "Lord of War" (2005), and has been dubbed the "Merchant of Death".

His alleged associate Chichakli, who holds both Syrian and US citizenship, is charged with conspiring with Bout to try to purchase two aircraft from companies located in the United States and use them to ship arms. This is alleged to have happened in 2007, a year before Bout's arrest in Thailand. Bout is now serving a 25-year jail term in the US.

Buying the planes would have violated a US executive order imposed first against Bout, and later against Chichakli, banning them from carrying out any transactions within the US. The order, imposed in line with UN sanctions, stems from their links with former Liberian president Charles Taylor, convicted of war crimes last year for supporting for rebels in Sierra Leone in exchange for blood diamonds.

Chichakli is also charged with money laundering conspiracy, wire fraud conspiracy and six counts of wire fraud in connection with the attempted aircraft purchase.

"As alleged, Richard Ammar Chichakli consorted with the world's most notorious arms trafficker in the purchase of aircraft that would be used to transport weapons to some of the world's bloodiest conflict zones, in violation of international sanctions," Manhattan US Attorney Preet Bharara said in a statement issued by the DEA.

Altogether, Chichakli faces nine criminal counts, each carrying a maximum penalty of 20 years in jail.
Posted by: tipper || 01/10/2013 13:34 || Comments || Link || E-Mail|| [6465 views] Top|| File under:
The Grand Turk
PM: PKK must lay down arms and leave Turkish territory
Turkey's goal in the fight against terrorism is the final laying down of weapons by terrorist Kurdistan Workers' Party and the leaving of it's members from the country, Turkish Prime Minister Recep Tayyip Erdogan said during his visit to Niger, TRT Haber TV channel reported on Wednesday.

He said Turkey will do its best to resolve the terrorism problem in the country, despite the PKK's attempts at undermining these efforts. At the same time, Erdogan said it is also important for Turkey to address terrorism with minimal casualties on both sides.


I don't think he's all that concerned about casualties...

The Turkish army resumed military operations against PKK militants after they became active again. Over the past 10 months, Turkish security forces have neutralized 716 PKK militants, including 496 terrorists who were killed, 21 who were wounded, 44 that were arrested and 155 who surrendered to authorities. During this period, security forces have held 6 large scale and 19 local operations against militants.
Posted by: Steve White || 01/10/2013 00:00 || Comments || Link || E-Mail|| [6465 views] Top|| File under:
Home Front: WoT
Judges seem wary of release of bin Laden photos
Federal appeals court judges seem skeptical of a group's efforts to force the government to release photos and video taken of Osama bin Laden during and after a raid in which the terrorist leader was killed by U.S. commandos.

Judicial Watch, a conservative watchdog group, is seeking the images through a Freedom of Information Act request. The Central Intelligence Agency found 52 responsive records, but withheld all of them, citing exemptions for classified materials and information specifically exempted by other laws.

Judicial Watch argued before a federal appeals court panel Thursday that the government didn't provide a specific enough basis for denying the request. But Judge Merrick Garland said the government cited specific concerns that the images could be used by al Qaida for propaganda and to incite anti-American sentiment.
Posted by: tipper || 01/10/2013 11:27 || Comments || Link || E-Mail|| [6459 views] Top|| File under:
Albanian Brooklyn Boy Jihadi Wannabe Sentenced To 15 Years
[NY Mag] A federal judge in Brooklyn who sentenced a would-be terrorist to fifteen years in prison on Tuesday was thoroughly unimpressed by the man's "lengthy apology" and said he wished he could sentence him to more time.

Agron Hasbajrami, a former architecture student and Albanian immigrant living legally in Brooklyn, pleaded guilty last year to one count of attempting to provide material support to

gunnies

after he mailed $1,000 to a contact in Pakistain and then allegedly tried to fly to the Middle East to join an Islamist terrorist group there. He was nabbed
Please don't kill me!
trying to board a plane in 2011.

As part of his plea deal, he faced a maximum of fifteen years in prison, but in exchange for his guilty plea, prosecutors dropped additional charges that could have exposed Hasbajrami to life in prison.
Posted by: trailing wife || 01/10/2013 00:00 || Comments || Link || E-Mail|| [6462 views] Top|| File under:
India-Pakistan
India warns Pakistan against escalation in Kashmir
[FRANCE24] India denounced Pakistain on Wednesday over a firefight in the disputed territory of

Kashmire

in which two Indian soldiers were killed, but the nuclear-armed rivals both appeared determined to prevent the clash escalating into a full diplomatic crisis.

India summoned Pakistain's envoy in New Delhi to lodge a "strong protest", accusing a group of Pak soldiers it said had crossed the heavily militarised Line of Control (LoC) in

Kashmire

of "barbaric and inhuman" behaviour.

The body of one of the soldiers was found mutilated in a forested area on the side controlled by India, Rajesh K. Kalia,

front man

for the Indian army's Northern Command, said. However,


facts are stubborn; statistics are more pliable...


he denied Indian media reports that one body had been decapitated and another had its throat slit.

"Regular Pakistain troops crossed the Line of Control ... and engaged the Indian troops who were patrolling the sector," India's Ministry of External Affairs said in a statement after Pakistain's high commissioner to India had been called in.

"Two Indian soldiers were killed in the attack and their bodies subjected to barbaric and inhuman mutilation."

India's foreign minister sought to cool tensions, however, saying that exhaustive efforts to improve relations could be squandered if the situation was not contained.

"I think it is important in the long term that what has happened should not be escalated," Salman Khurshid told a news conference. "We cannot and must not allow the escalation of any unwholesome event like this."

"We have to be careful that forces ... attempting to derail all the good work that's been done towards normalisation (of relations) should not be successful," he added, without elaborating on who such forces might be.
Posted by: Fred || 01/10/2013 00:00 || Comments || Link || E-Mail|| [6466 views] Top|| File under: Govt of Pakistan
Pakistan terms Indian allegations "baseless and unfounded"
No matter how solid the evidence, it can never be enough to persuade or convict.

[Dawn] Pakistain on Wednesday strongly rejected what it called "baseless and unfounded allegations" by India of a cross-border attack by Pak troops killing two Indian soldiers, adding that it was ready for a probe by a UN observer body into the incident.

"These are baseless and unfounded allegations," said a statement issued by the Foreign Office. "Pakistain is prepared to hold investigations through the United Nations


...where theory meets practice and practice loses...


Military Observer Group for India and Pakistain (UNMOGIP) on the recent ceasefire violations on the Line of Control."

The statement said it was important that serious efforts be made to maintain the progress and improvement achieved by the neighbouring countries in the dialogue process and bilateral relations, emphasising that "negative propaganda" be avoided.

The Indian army has claimed that firing by Pak troops near the heavily militarised Line of Control (LoC) had killed two Indian soldiers on Tuesday, with one's head allegedly severed and taken away.

A senior military official in Islamabad had earlier denied that Pak troops had been involved in any attack, similarly claiming that India was using "propaganda" to divert attention from a deadly raid on Sunday.

Pakistain's army says Indian troops crossed the LoC on Sunday and stormed a military post in an attack that left a Pak soldier dead and another injured. India has denied crossing the line.
Posted by: Fred || 01/10/2013 00:00 || Comments || Link || E-Mail|| [6465 views] Top|| File under: Govt of Pakistan
U.N. Says no Complaint Received over Kashmir 'Beheading'
[An Nahar] The United Nations


...a formerly good idea gone bad...


on Wednesday urged India and Pakistain to ease new tensions over disputed

Kashmire

through dialogue and said no complaint has been made about a clash in which India alleged that one of its soldiers was beheaded.

The U.N. observer force in

Kashmire

is however investigating an incident in which Pakistain said one of its soldiers was killed, U.N.

front man

Martin Nesirky told

news hound

s in New York.

Tensions have blown up along the Line of Control, the de facto border in

Kashmire

, over the past week with the two incidents drawing angry protests from the two sides who have disputed control of the Himalayan region for more than six decades.

India has said Pakistain soldiers beheaded an Indian soldier during a clash Tuesday in which two troops were killed. On Sunday, Pakistain said one of its soldiers was killed.

"On the January 8 alleged incident, no official complaint has been received from either the

Mighty Pak Army

or Indian army," Nesirky said.

"UNMOGIP is aware that the

Mighty Pak Army

and Indian army are in contact via the hot line and urges both sides to respect the ceasefire and de-escalate tensions through dialogue."

He added that Pakistain's military had made an official complaint about the January 6 clash and the U.N. observers "will conduct an investigation as soon as possible in accordance with its mandate."

There are about 40 U.N. military observers in

Kashmire

monitoring a ceasefire that was officially agreed in 1949.
Posted by: Fred || 01/10/2013 00:00 || Comments || Link || E-Mail|| [6463 views] Top|| File under: Govt of Pakistan
Iraq
Iraq PM Says Protesters Causing 'Chaos'
[An Nahar] Iraqi Prime Minister
Nouri al-Maliki


... Prime Minister of Iraq and the secretary-general of the Islamic Dawa Party....


accused anti-government protesters who have blocked off a key trade route for two weeks of abusing their freedoms and causing "chaos", in a speech on Wednesday.

Maliki said security forces could intervene to end the protests, which have swept Sunni-majority provinces in western and northern Iraq since December 23, but also renewed an offer to consider some of the demonstrators' demands.

The protests were sparked by the December 20 arrest of at least nine guards of Sunni Finance Minister Rafa al-Essawi. One has cut the main highway between Storied Baghdad


...located along the Tigris River, founded in the 8th century, home of the Abbasid Caliphate...


and the Jordanian and Syrian borders.

Demonstrators have accused the Shiite-led authorities of persecuting Iraq's Sunni Arab minority community and have called for the release of prisoners from jails and reform of anti-terror laws.

"Freedom for those who do not understand its meaning is chaos and the law of the jungle," Maliki said in a speech in central Storied Baghdad marking the 91st anniversary of the founding of Iraq's police force.

"There is a difference between a peaceful rally and an act of disobedience, and blocking off a highway.

"Freedom is not when a media outlet turns into a means of juggling and inciting riots and accusing this or that official and offending this or that constituent," he added.

He continued: "There is no country in the world that tolerates a blockade of highways."

Posted by: Fred || 01/10/2013 00:00 || Comments || Link || E-Mail|| [6463 views] Top|| File under: Govt of Iraq
Israel-Palestine-Jordan
Fatah and Hamas leaders meet for 'reconciliation' talks
[FRANCE24] Paleostinian president the ineffectual Mahmoud Abbas


... a graduate of the prestigious unaccredited Patrice Lumumba University in Moscow with a doctorate in Holocaust Denial...


and

Hamas, always the voice of sweet reason,

exiled chief Khaled Meshaal began talks in Cairo late on Wednesday on a stalled reconciliation deal, an AFP correspondent said.

It is the first meeting between Fatah leader Abbas and Meshaal, who heads the Hamas movement that rules

Gazoo

, in almost a year, and is aimed at ending years of bitter rivalry between the two groups.

On their visit to Cairo, the two leaders also held separate meetings with Egypt's Islamist President Mohamed Morsi.

Morsi met Abbas and discussed reconciliation between Paleostinian factions, the Israeli blockade on the

Gazoo

Strip and the financial woes of the West Bank-based Paleostinian Authority, which Abbas's Fatah dominates, an official said.

"Morsi promised to work towards lifting the

Gazoo

blockade and helping Paleostinians out of their financial crisis, lobbying donors and (our) Arab brothers," Fatah's lead negotiator Azzam al-Ahmed told AFP.

The Egyptian president also held separate talks with Meshaal.

Meshaal and Abbas are to discuss the implementation of a unity agreement reached in April 2011 which was aimed at ending years of infighting between their rival factions.

Years of bitter rivalry between the two Paleostinian national movements went kaboom! into violence in June 2007 when Hamas forces seized control of

Gazoo

a year after they won a landslide victory in parliamentary elections.

Under Egyptian mediation, the two factions inked a unity agreement in May 2011, but the main provisions of that deal have yet to be implemented.

Egypt has boosted support for

Gazoo

since Islamist Morsi was elected president in June.

Meshaal met Abbas in Cairo in February 2012, but there has been little progress towards ending the crippling divide between their movements.

Posted by: Fred || 01/10/2013 00:00 || Comments || Link || E-Mail|| [6468 views] Top|| File under: Hamas
Southeast Asia
MILF to launch probe over series of foiled bomb attacks
The largest Muslim rebel group in the Philippines has launched its own probe into a series of foiled bomb attacks in Maguindanao province.

Civilians on Saturday found a powerful homemade bomb in Shariff Aguak town, but military and police officials remain silent about the security breach. The improvised explosive was found by locals in downtown area. No individual or group claimed responsibility for the foiled bombing.

The 6th Infantry Division did not give any statement about the bomb despite the huge numbers of soldiers deployed in the province where its main headquarters are located. Army spokesman Col. Prudencio Asto did not answer repeated phone calls by reporters trying to get a answer from the military about its failure to prevent bombing attempts.

Von al Haq, a rebel spokesman, said, "We are also conducting our own investigation into the recovery of bombs and other explosives in recent weeks and we are looking whether this has anything to do with the peace talks between the MILF and the Aquino government. This could also be connected to politics or a third party trying to muddle up the peace talks."

Esmael Mangudadatu, Maguindanao's governor, also did not give a statement about the foiled bombing, but has been the target of bomb attacks in the past and has blamed his political foes for all attempts to kill him.
Posted by: ryuge || 01/10/2013 00:00 || Comments || Link || E-Mail|| [6466 views] Top|| File under:
Syria-Lebanon-Iran
Iran May Try To Grab Damascus's Enriched Uranium
[Jpost] Israeli-US cooperation on Syria subject of conversation as PM meets visiting US

politician

s.

Syria may have up to 50 tons of enriched uranium, enough to create five nuclear bombs, the Financial Times reported on Tuesday, citing nuclear experts in the US and Middle East.

Up until this point, the paper pointed out, western governments have focused on the fate of Syria's chemical stockpiles, and less on the fate of the country's uranium, which was reportedly meant for the nuclear facility at Al-Kibar reportedly destroyed by Israel in 2007.

The Financial Times quoted David Albright, head of the US-based Institute for Science and International Security, as saying that the fears about the Syrian uranium were "legitimate."

"There are real worries about what has happened to the uranium that Syria was planning to put into the Al-Kibar reactor shortly before the reactor was destroyed in 2007," he said.

"There's no question that, as Syria gets engulfed in civil war, the whereabouts of this uranium are worrying governments. There is evidence to suggest this issue has been raised by one government directly with the IAEA."

The paper said that some government officials are concerned that Iran might be trying to get control of the uranium stockpile for its own nuclear program.

The Prime Minister's Office had no comment on the report.

In recent days Prime Minister Binyamin Netanyahu has discussed with visiting US

politician

s on Israeli-US intelligence cooperation regarding Syria's chemical weapons, including images Israel passed on to the Pentagon apparently showing Syrian troops mixing chemicals and filling dozens of bombs with them, government officials said. The issue of uranium, however, is not one that is believed to have been raised.

Netanyahu met with Florida's Democratic Sen. Bill Nelson on Tuesday and Kentucky's Republican Sen. Rand Paul on Monday, as well as a delegation on the same day of seven visiting Republican congressman, led by

Caliphornia, an impregnable bastion of the Democratic Party,

's Rep. Darrell Issa.

The New York Times


...which still proudly displays Walter Duranty's Pulitzer prize...


on Tuesday reported that in late November, Israel's top military commanders discussed with the Pentagon satellite imagery showing what appeared to be Syrian troops mixing chemicals -- probably the nerve gas sarin -- at two storage sites, and filling dozens of 500- pound bombs.

According to the report, this resulted in a "remarkable show of international cooperation" that included a public warning by US President Barack Obama
I mean, I do think at a certain point you've made enough money...
, and sharp private messages to Syrian leaders through Russia, Iraq, Turkey and possibly Jordan that stopped the chemical mixing and bomb preparation.

In recent weeks Netanyahu has spoken on a number of occasions about the close cooperation on the matter that exists between Israel, the US, and "other countries" on the matter.

In mid-December the Prime Minister's Office issued a statement following a meeting with Texas senator-elect Ted Cruz, underlining the chemical weapons issue.

Netanyahu, according to the statement, told Cruz, "We're monitoring very closely the possibility of the use of chemical weapons in Syria.

President B.O.

has spoken forcefully about this. Israel and the United States have close consultations about this issue and it highlights the dangers of these regimes receiving such weapons, and that these weapons can even go from there to terrorist organizations."

"This is a threat to Israel, a threat to America, a threat to others in this region. We treat it accordingly."

That Netanyahu stressed this issue, and that his office at the time decided to release his comments to the media, underscored heightened sensitivity to the issue at the time in light of the unending bloodshed and growing chaos in Syria.

Explaining Netanyahu's comment, the government official said it was important that "all the actors in Syria understand that this is a very sensitive issue not only for Israel, but for the entire international community." He said "irresponsible behavior" with the chemical weapons would not be tolerated.

The official, without elaborating at the time, but in hindsight apparently referring to the intelligence information that was passed on, said, "We were not speaking this way two or three weeks ago," and that there were "reasons for our concerns."

On Tuesday the official said that the close US-Israel coordination on the matter is continuing, "because the problem is continuing."

Netanyahu reportedly held secret discussions in Jordan in late December concerning the Syrian stockpile of chemical weapons.
Posted by: trailing wife || 01/10/2013 00:00 || Comments || Link || E-Mail|| [6461 views] Top|| File under:
Bushehr plant needs 2-3 years to become fully operational
Head of the Atomic Energy Organization of Iran (AEOI) Fereydoun Abbasi Davani said today that country's nuclear power plant Bushehr would need 2-3 years to become fully operational, Fars reported.


This is the plant that should have been operational a couple years ago. My how time flies...

"According to the scheduled plan, the countryshould produce about 20,000 megawatt hours of electricity," Abbasi noted. "This is equal to 20 1000 Bushehr plants, or 60 nuclear plants of less capacity."

He added that Bushehr can work on its nominal capacity, however for the full implementation of the project, more time is needed, namely 2-3 years.

Abbasi noted that after all the security measures are taken, the Iranian specialists can take the control of Bushehr from the Russian experts.

"The necessary security tests need to be undertaken, to ensure everything is right, security wise," Abbasi said. "This is vital for us to be sure that the plant works safely."


Does 'security measures' include all the safety measures?

Iran signed a deal with Russia in 1995, according to which the plant was originally scheduled for completion in 1999.

In September 2011, the Bushehr nuclear power plant officially began its operations, generating electricity at 40 percent of its capacity. The 1000-megawatt plant, which is operating under the full supervision of the IAEA, reached its maximum power generation capacity for the first time on August 30, 2012.
Iran and Russia have assured the international community that the plant is fully compliant with high-level safety standards and IAEA safeguards.
Posted by: Steve White || 01/10/2013 00:00 || Comments || Link || E-Mail|| [6464 views] Top|| File under:
Russia: West should consider Assad's proposals to end Syrian civil war
[THEGLOBEANDMAIL] Syrian
Hereditary President-for-Life Bashir Pencilneck al-Assad


Oppressor of the Syrians and the Lebs...


's proposals for ending his country's civil war should be taken into account by the international community, Russian officials insisted Wednesday, even though Assad's ideas were rejected by the Syrian opposition and drew harsh Western criticism.

Russia's Foreign Ministry said senior Russian and U.S. diplomats will discuss possible ways to settle the Syrian crisis during talks later this week with the U.N. envoy for Syria, Lakhdar Brahimi. The ministry said as part of international efforts to help negotiate an end to Syria's civil war "some of the ideas" voiced by Assad should be considered.

Posted by: Fred || 01/10/2013 00:00 || Comments || Link || E-Mail|| [6469 views] Top|| File under: Govt of Syria
Brahimi Says Assad Plan for Syria 'One-Sided'
[An Nahar] Peace envoy Lakhdar Brahimi said Wednesday ahead of U.S.-Russia talks on Syria that
Hereditary President-for-Life Bashir Pencilneck al-Assad


Leveler of Latakia...


's new plan for his embattled country is "more sectarian, more one-sided" than previous initiatives.

He spoke as the first major prisoner swap in the 21-month conflict took place, with rebels freeing 48 Iranians in exchange for more than 2,000 regime detainees in a drawn-out deal with Damascus


...Capital of the last remaining Baathist regime in the world...


reportedly brokered by Turkey, Qatar and Iran.

U.N. and Arab League


...an organization of Arabic-speaking states with 22 member countries and four observers. The League tries to achieve Arab consensus on issues, which usually leaves them doing nothing but a bit of grimacing and mustache cursing...


envoy Brahimi was giving his first public reaction to a three-step plan announced by Assad on Sunday.

"What has been said this time is not really different and it is perhaps even more sectarian, more one-sided," Brahimi told the BBC.

"What you need is reaching out and recognizing that there is a problem, a very, very serious problems between Syrians, and that Syrians have got to talk to one another to solve it," he said.

Assad's plan for a "political solution" in Syria was swiftly rejected by the opposition and Western nations as being detached from reality.

The plan offered a dialogue with the opposition to end the conflict -- but only with elements he deemed acceptable, not rebel-affiliated groups he termed "killers" and "terrorists" led by foreigners.

Referring to the so-called Arab Spring that has swept the region since late 2010, Brahimi said: "Now people want to have a say in how they are governed. They want to take hold of their own future."

"In Syria in particular, what people are saying is that one family ruling for 40 years is a little bit too long."

Posted by: Fred || 01/10/2013 00:00 || Comments || Link || E-Mail|| [6464 views] Top|| File under: Govt of Syria
Who's in the News
41
[untagged]
7
Govt of Pakistan
5
Arab Spring
4
Govt of Syria
3
al-Qaeda in North Africa
1
Commies
1
Govt of Iran
1
Govt of Iraq
1
al-Qaeda
1
Ansar Dine
1
Hamas
1
Lashkar-e-Islami
1
Lashkar e-Jhangvi
1
Salafists
1
Thai Insurgency
1
TTP
Bookmark
E-Mail Me
The Classics
The O Club
Rantburg Store
The Bloids
The Never-ending Story
Thugburg
Gulf War I
The Way We Were
Bio
Merry-Go-Blog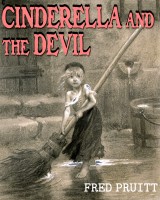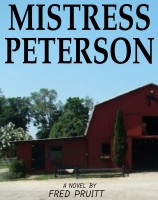 On Sale now!


A multi-volume chronology and reference guide set detailing three years of the Mexican Drug War between 2010 and 2012.

Rantburg.com and borderlandbeat.com correspondent and author Chris Covert presents his first non-fiction work detailing the drug and gang related violence in Mexico.

Chris gives us Mexican press dispatches of drug and gang war violence over three years, presented in a multi volume set intended to chronicle the death, violence and mayhem which has dominated Mexico for six years.
Click here for more information


Meet the Mods
In no particular order...


Steve White
Seafarious
Pappy
lotp
Scooter McGruder
john frum
tu3031
badanov
sherry
ryuge
GolfBravoUSMC
Bright Pebbles
trailing wife
Gloria
Fred
Besoeker
Glenmore
Frank G
3dc
Skidmark
Alaska Paul



Better than the average link...



Rantburg was assembled from recycled algorithms in the United States of America. No trees were destroyed in the production of this weblog. We did hurt some, though. Sorry.
3.235.140.84

Help keep the Burg running! Paypal: