Afghanistan
McChrystal calls for enduring Afghan force
NEW YORK - Retired Gen. Stanley McChrystal said Monday he backs the White House's drawdown of U.S. forces in Afghanistan slated for 2014, but added that the U.S. owes Afghans some sort of enduring security presence to support them.

"We have an emotional responsibility," McChrystal said of Afghanistan in an interview with The Associated Press. He commanded forces there before resigning over a controversial magazine article.

"We created expectations after 2001 in people" that the U.S. would be there to keep the country from sliding back into the chaos of the Taliban years, McChrystal said.


No we did not. Europeans, academics and Democrats did, and like a fool George W. Bush listened to them. One of the bigger mistakes he made. The original goal was to destroy al-Qaeda and gobsmack the Taliban so that the Northern Alliance and friendly Pashtuns (is there such a thing?) could run the place. But George got conned into 'nation-building', and here we are.

His comments come ahead of a visit by Afghan President Hamid Karzai to the White House, as the two nations try to craft a long-term plan for Afghanistan that will include a U.S. military presence whose size and scope have not yet been decided. The Afghan war commander, Gen. John Allen, has offered White House planners a range of troop numbers to choose from, from 6,000 troops, who would be devoted mostly to hunting al-Qaida, to more than 15,000, enough to continue much of the U.S. training mission and also back Afghan troops in the field with intelligence and logistical support.


I choose option A, perhaps A-minus. We really need 6,000?

McChrystal said Afghans don't want an occupying army, but they fear the U.S. will withdraw completely.


Really? When did they say that -- when they were practicing green on blue?

"Like a teenager, you really don't want your parents hanging around you, but...you like to know if things go bad, they're going to help," he said. McChrystal added that the Afghans are not children, but they need to know they can trust America.

The retired general insisted the strategy known as counterinsurgency worked, saying the Afghans are much better able to stand on their own.

"If you had tried to bring big American forces in and do search and destroy, or do just raids, it would have been pointless. The Afghan people needed to buy into this," he said. "They needed to believe we were there to protect them...and we weren't just using Afghanistan as a place to fight our enemies."

He called the looming drawdown of U.S. forces "inevitable," and said that while Afghan troops still needed to "mature rapidly," being forced to work on their own would help.

"You are never ready to do something by yourself until you actually do it, and then you are surprised you can," he said.


They can mature tomorrow, or not. The point is to make sure they understand that if al-Qaeda returns, so will we, and we won't be happy about it.
Posted by: Steve White || 01/08/2013 00:00 || Comments || Link || E-Mail|| [336068 views] Top|| File under:
Africa North
Egyptian Muslim Brotherhood Gov: "Israel Stole $50 Billion of Our Sand"
Sand. It's the one truly rare thing in the Middle East because it's so very rare. And while there's no word on whether the feared Mossad Sharks and IAF vulture had anything to do with it, they probably did. Sinai used to be known for its sand, until the Jews stole it all to build massive sand castles with which to oppress the Palestinian people.

In December of 2011 Egypt sent the United Nations a report detailing the reasons for which Israel owes the government of Egypt $500 billion for damage sustained by the Sinai Peninsula when it was controlled by Israel between 1967 and 1982.

The report notes that former president Hosni Mubarak did not introduce claims regarding any of the stolen goods or physical damage throughout his time as ruler.

This isn't really a serious claim. But it allows the Muslim Brotherhood's government media to begin screaming that the economy is bad because Israel won't pay the $500 billion it owes for "destroying" Egypt's economy by beating it in a war over 50 years ago and stealing all its sand. And when the Muslim Brotherhood gets around to declaring war on Israel with all those tanks and jets that Obama is giving them, this will be in the list of causes.

The 750 page report describes the plethora of ways in which Israel shattered the local economy. It asserts that Israel destroyed the fishing industry and 40 percent of the coral reefs; took valuable oil, gold, and gems, leaving only "worthless" rock behind.

Those cunning Israeli bastards. Why didn't they take the worthless rock and leave the valuable oil, gold and gems behind?

It goes on to say that maritime trade through the Suez Canal was disrupted between 1967 and 1975, thus depriving Egypt of millions of dollars' worth of revenue

A disruption which only happened because Egypt blockaded the Suez Canal in preparation for a war.

Israel stole just under $50 billion worth of sand

Looks like Israel took the worthless rock too. How is there even a Sinai left?

…and Israel obliterated the Egyptian Air Force in 1967.

Is Egypt seriously asking for compensating for the destruction of their air force in a war that it started? Looks like Israel took all the sand, but left the chutzpah.

This story begins to sound even more obnoxious because it would appear that the Egyptian Foreign Ministry put this forward to counter a claim for compensation by Egyptian Jewish refugees who were forced out of the country.
Posted by: tipper || 01/08/2013 14:14 || Comments || Link || E-Mail|| [336076 views] Top|| File under:
Mali PM requests Mauritanian assistance
[MAGHAREBIA] Malian Prime Minister Diango Cissoko wrapped up a two-day visit to Nouakchott on Sunday (January 6th) where he drummed up support for Mauritanian assistance to oust radical Islamist groups from his country.

After meeting with Mauritanian President Mohamed Ould Abdel Aziz, the Malian premier said he had a "very clear understanding" of the situation.

"I asked him for an even stronger commitment on Mauritania's part to solve all of the problems in northern Mali, which is occupied by armed Islamist groups including al-Qaeda in the Islamic Maghreb (AQIM)," Cissoko told news hounds.

Cissoko also pointed: "Mauritania has been sheltering more than 100,000 Malian refugees since the crisis in northern Mali began in mid-January 2012."

"These refugees feel at home, and the Mauritanian government is treating them with special care, it was important for me to come here and thank him for this care," he said.

Preparations for international military intervention are under way so that the gangs in northern Mali can be dislodged.

On December 20th, the UN approved the deployment of an international force to Mali without specifying a timetable, though it said that this would be done in stages. It also urged dialogue with those who reject terrorism and the partitioning of Mali.

Cissoko did not answer questions from journalists in Nouakchott, instead focusing on the latest demands from Ansar al-Din, the he radical Islamist group that seized northern Mali last year, along with al-Qaeda in the Islamic Maghreb (AQIM) and other rebel groups.

Posted by: Fred || 01/08/2013 00:00 || Comments || Link || E-Mail|| [336067 views] Top|| File under: Ansar Dine
Algiers postpones 2007 attack trial
[MAGHAREBIA] The 2007 Algiers

suicide kaboom

trial was postponed to January 17th, due to the absence of one of the defence attorneys, APS reported on Sunday (January 6th). The Algiers court will try seven of the 13 defendants in absentia, including al-Qaeda in the Islamic Maghreb leader Abdelmalik Droukdel
... aka Abdel Wadoud, was a regional leader of the GSPC for several years before becoming the group's supremo in 2004 following the death of then-leader Nabil Sahraoui. Under Abdel Wadoud's leadership the GSPC has sought to develop itself from a largely domestic entity into a larger player on the international terror stage. In September 2006 it was announced that the GSPC had joined forces with al-Qaeda and in January 2007 the group officially changed its name to the Al-Qaeda Organization in the Islamic Maghreb....
The December 11, 2007 twin car

kaboom

s on the UNHCR office in Hydra and the Constitutional Court in Ben Aknoun killed 26 people, including 17 UN workers, and injured 177.
Posted by: Fred || 01/08/2013 00:00 || Comments || Link || E-Mail|| [336067 views] Top|| File under: al-Qaeda in North Africa
Arabia
Bahrain court upholds 'terrorist plot' convictions for dissidents
[LATIMES] Thirteen people will remain imprisoned, eight of them for life, after Bahrain's high court upheld their convictions Monday for plotting to overthrow the state. The decision cements a deeply controversial case that has troubled human rights


...which are usually open to widely divergent definitions...


groups and the U.S. State Department.

The defendants were accused of participating in a "terrorist plot" during protests that erupted nearly two years ago as demonstrators agitated for greater democracy and a bigger voice for Shiite

Moslem

s.

The unrest triggered a government crackdown marked by beatings and torture, according to an independent commission later created by the government to investigate police abuses.

In the year since the commission aired its findings, Bahrain has pursued reforms, such as retraining police and taking some officers to court, but activists say repression has continued. Government officials, meanwhile, say protesters have violently attacked police in an effort to destabilize the country.

Charges against the dissidents included creating an illegal group that aimed to overthrow the political system "using force and terrorist means," as well as "calling for the change of the political system by force, insulting the army openly" and other offenses, according to state media. Among the detainees is activist Abdulhadi Khawaja, who undertook a months-long hunger strike last year in protest.

Their sentences, already upheld in September by an appeals court, range from five years to life in prison. Several others convicted on similar charges fled the country and were sentenced in absentia.

Bahraini officials have defended the trial as fair. As Monday's decision was announced, Atty. Gen. Abdulraham Sayyad told the Bahrain News Agency that the convicts had been given "full opportunities" to present their case before Bahrain's highest court.

Posted by: Fred || 01/08/2013 00:00 || Comments || Link || E-Mail|| [336066 views] Top|| File under: Arab Spring
Yemen in Crusade to End Hit-and-Run Motorbike Shootings
[An Nahar] Yemeni authorities impounded 500 illegal
cycle of violences in a three-day campaign to put an end to hit-and-run shootings which killed dozens of security officers last year, officials said on Monday.

"The campaign has succeeded in stopping 500 unlicensed motorbikes and 72 cars without number plates, some of which are suspected to have been used in

liquidation

s," an interior ministry report said, adding that 50 weapons such as Kalashnikovs and other firearms were seized during the crackdown.

"Motorbikes have become a headache for security forces as

jihad boy

groups use them to assassinate security officials," General Abdelrahman Hanash, a high-ranking interior ministry official, told

news hound

s.

The interior ministry says that 40 members of the security forces and four

non-combatants were killed

in 2012 in hit-and-run shootings by

gunnies

on motorbikes.

Sanaa security chief, Omar Abdelkarim, said that "terrorist groups" have used the unrest in Yemen "to reorganize their ranks and launch a series of hit-and-run

liquidation

s."

There are over 200,000 motorbikes across Yemen, most of which are unregistered, according to Sanaa police.

Some 103 police patrols took part in the campaign, which began in Sanaa on Saturday, according to the ministry.

Residents said that police checkpoints were set up across the capital at which vehicles and motorbikes without number plates were stopped.

Passersby were also searched for unlicensed weapons in the country where gun ownership has long been a key part of culture.

Yemen has an estimated 60 million firearms in private hands, roughly three for every resident.

al-Qaeda in the Arabian Peninsula has been blamed for most of the killings although it has not

grabbed credit

for any of the

liquidation

s.

Posted by: Fred || 01/08/2013 00:00 || Comments || Link || E-Mail|| [336065 views] Top|| File under: al-Qaeda in Arabia
Caribbean-Latin America
Hugo Chavez Hit By Cuba's Surgical Strike
Hat tip Instapundit. Justice is wonderfully poetic at times.

Venezuela's Hugo Chavez is dying of cancer in Havana, in a live demonstration of Cuba's vaunted socialized medical care. He went there instead of Brazil because he wanted to make a political statement. What irony.

As party cronies hover at his bedside, Cuban officials bark orders to the government in Caracas, and red-shirted Chavistas hold vigils, all signs are pointing to an imminent exit for the Venezuelan leader who controls a huge part of the world's oil.

He's going out exactly as he wouldn't have liked -- helpless and at the mercy of doctors, a far cry from the blaze of heroic socialist glory he might have preferred.

Most galling for him: It didn't have to happen this way. His expected demise will be entirely due to his gullibility to leftist propaganda and bad choices that came of it.

"In July 2011, during (a)... summit in Caracas, Brazil's President, Dilma Rousseff, told a few of her colleagues -- in private -- that Chavez was likely to die as a result of 'his excessive paranoia rather than as a consequence of his serious -- yet treatable -- cancer,'" wrote Venezuelan consultant Pedro Burelli in a newsletter.

"What she meant to say," Burelli added, "was that by choosing secrecy in Cuba over medical competence at the Sirio-Libanese Hospital in Sao Paulo (where she had been treated successfully for lymphatic cancer) Chavez had condemned himself to a shorter life."

Burelli noted that it corresponded to his own sources, who told him that Chavez's chosen successor, Foreign Minister Nicolas Maduro, flew to Brasilia to meet with Rousseff and her oncologist. He presented the diagnoses from Caracas and Havana and the Brazilian specialist "considered it treatable under world-class protocols available in his center."

Maduro signaled interest. But the Chavista regime then demanded to pretty much take over the 400-bed hospital, which the Brazilians rejected. "From that moment on the patient was doomed," Burelli wrote.

According to a 2011 report in the Wall Street Journal, Chavez chose Cuban medical care over the world-class treatment in Brazil for "political" reasons.

"While Mr. Chavez often lauds Cuban doctors, switching from Cuban to Brazilian care would have suggested the Cubans aren't capable of world class care."

And that's pretty much the nub of it, the incredible desire of Chavez, common to all the left, to defend the myth of Cuba's top-down health care system as superior to health care in free markets.

Praising CastroCare was a prominent feature of Michael Moore's 2008 phony "documentary," "Sicko," which provided a shot in the arm for efforts to set up a socialized health care system in the U.S. -- including the costly monstrosity known as ObamaCare.


Thanks Mike. Perhaps you yourself will one day enjoy Cuban medical care, though I suspect you're a big enough hypocrite to go to Cornell Presbyterian instead...

As Chavez suffers through four surgeries in Cuba, it's instructive to note it was the Brazilian hospital -- a teaching institution with top-of-the-line tomotherapy equipment, 2,000 doctors, and a record of success for beating cancer -- that cured Rousseff as well as then-President Fernando Lugo of Paraguay. But it gets no recognition from the likes of Moore, who still promotes CastroCare on his Web site, while ignoring the private U.S. hospitals the Brazilians model themselves after.

Who knows, had he done so, Chavez might have lived.

Cuba by contrast, remains substandard, with average Cubans forced to bring their own bandages, water and sheets to hospitals that haven't seen repairs in years.

Recent reports say Cuba cut medical spending from $209 million in 2009 to $190 million last year -- "bending the cost curve" by giving less care. Sound familiar?

For wealthy foreigners like Chavez, Cuban officials often misstate their abilities to cure, according to Cuban dissident and top neurosurgeon Dr. Hilda Molina, while left-wing sites such as MRZine praise CastroCare because it doesn't invest in fancy equipment.
As Chavez dies, Cuba itself may go down too if Venezuela's energy subsidies end. Cuba's regime, ironically, might be the last victim of its own foul health system.
Posted by: Steve White || 01/08/2013 00:00 || Comments || Link || E-Mail|| [336065 views] Top|| File under:
Europe
Bulgaria: Investigator Of Bomb Attack Is Dismissed
[Ynet] Stanelia Karadzhova is fired for revealing key details about investigation without clearing her statement with supervisors

Bulgarian officials on Monday dismissed the leader of an investigation into last year's

kaboom

in the coastal city of Burgas that killed five Israeli tourists and a Bulgarian bus driver for revealing sensitive information about the probe to the media.

Last week, Stanelia Karadzhova told Bulgaria's 24 Chasa daily that one of three suspected

snuffies

who carried out the attack at the airport of the Black Sea city in July has been identified and that all the suspects were foreign nationals.

The office of the District Prosecutor in Burgas said in a statement Monday that Karadzhova was removed because "she spoke to the media without clearing her statement with the supervising prosecutor."

Interior Minister Tsvetan Tsvetanov refused to comment on the details provided in the interview, saying "they are a matter of national security." The ministry's chief secretary, Kalin Georgiev, cautioned that any comments about the investigation at this stage would be "dangerous."

On July 18, 2012, a bomb

destroyed

a bus that was carrying tourists from the airport to their hotel in the seaside resort. Two weeks later, Bulgarian police released what they described as a computer-generated image of the

suicide kaboom

er involved in the bombing.

Israel has claimed that Iran and Hezbollah played roles in the attack. But six months after the attack, no one has been jugged
Yez got nuttin' on me, coppers! Nuttin'!
in the case, and Bulgarian officials had remained tightlipped about it, saying they would not point a finger at anyone without solid evidence.

Suicide attack?
That changed on Thursday when 24 Chasa quoted Karadzhova as providing key details about the probe.
She said three suspected terrorists, all foreign, carried out the attack with no known local accomplices. She said one of those suspects has been identified by authorities and is being sought with an arrest warrant. "We know his country of origin and that he has not lived there for the past six years," she was quoted as saying.

Karadzhova said new evidence suggests the bombing was not a suicide attack, as previously believed, because the bomber's moves ahead of the attack indicated he did not intend to die. Karadzhova said the bomber either pushed a button on the explosives by mistake, or somebody triggered the blast remotely.

She said the three suspects carried similar fake ID cards, had never been seen together, and may have used phones or laptops to communicate with one another. Another common factor, she said, was their "identical way of life with just few needs, very ordered and simple, like in the army, which suggests they had the same type of training."

She said Bulgaria's

Sherlocks

will re-enact the attack by blowing up a bus in search of more details.

The announcement of her dismissal as the lead investigator in the case came after Georgiev, accompanied by senior police and anti-terrorist officials, departed on Monday for a three-day visit to Israel. An official statement about the visit said the investigation of the Burgas attack is one issue that will be discussed with Israeli officials.

Bulgarian President Rosen Plevneliev also has called a meeting of the National Security Council on Jan. 17 during which results of the investigation are expected to be discussed.
Posted by: trailing wife || 01/08/2013 05:00 || Comments || Link || E-Mail|| [336066 views] Top|| File under:
Investigator Dismissed from Bulgaria Bombing Case
[An Nahar] Bulgarian officials have removed a senior investigator from a probe into a tourist bus

kaboom

that killed five Israelis, after she revealed sensitive information to the media, BTA news agency reported Monday.

Stanelia Karadzhova, head of the regional investigation unit in Burgas, where last July's attack took place, had been taken off the case, the state news agency reported.

Karadzhova had released details of the investigation without clearing it with the supervising prosecutor, BTA reported, citing a statement from the prosecutors' office.

Karadzhova told the 24 Hours daily newspaper in a January 3 interview that Sofia had identified and issued an arrest warrant for one of the accomplices of the man who blew up an Israeli-packed tourist bus, killing five tourists, their Bulgarian driver and himself.

"The investigation has evidence implicating three people," she told the paper. "The identity of one of them has already been established. He is currently being searched for."

The investigator gave many other details on the probe in the two-page interview.

While Bulgaria's interior ministry has not officially refuted the information, the ministry's chief of staff Kalin Georgiev warned that any comments on the investigation at this stage were "dangerous".

Almost six months after the July 18 attack, Sofia is struggling to identify the actual bomber, despite having his DNA, fingerprints and a computer-generated portrait.

This has prevented Bulgaria from pointing the finger at anyone so far.

Immediately after the attack, Israel blamed Iran and its "terrorist proxy" Hezbollah, the Lebanese militia movement, for the bombing.

Posted by: Fred || 01/08/2013 00:00 || Comments || Link || E-Mail|| [336066 views] Top|| File under:
The Grand Turk
Turkey, Ocalan map out steps to end Kurdish conflict
The Turkish government and the jailed leader of a Kurdish insurgency have agreed on the framework for a plan to end a war that has killed 40,000 people since 1984, envisaging rebel disarmament in exchange for increased minority rights, a newspaper said on Tuesday.

The Radikal daily said senior intelligence officials had held meetings with Kurdistan Workers Party (PKK) chief Abdullah Ocalan in his island jail near Istanbul, yielding a four-stage plan to halt the conflict.

Previous negotiations with the PKK were highly secretive and appeared to have run aground. The open acknowledgment of the latest contact has raised hopes for a renewed peace effort, including from the main pro-Kurdish party in parliament.

"Meeting with Ocalan...is a correct step, it's logical and appropriate," Peace and Democracy Party (BDP) leader Selahattin Demirtas told members of his party in the assembly in Ankara.
Posted by: tipper || 01/08/2013 12:30 || Comments || Link || E-Mail|| [336070 views] Top|| File under:
Dutch Patriot missiles shipped to Turkey
DE PEEL AIR BASE, Netherlands - The Dutch military is shipping its Patriot missiles to fellow NATO member Turkey to boost its air defenses amid the escalating war in neighboring Syria.

The two Dutch batteries are part of a NATO contingent of Patriot missiles that intercept incoming ballistic missiles. Two U.S. and two German batteries are also being deployed to other parts of southern Turkey. Dutch defense chief Gen. Tom Middendorp said Monday the missiles will remain in Turkey for a year.

The Patriots are being transported by sea to Turkey. They are scheduled to become operational by the end of this month.


By sea? They can't ship by air? Wonder if this is all for show...
Posted by: Steve White || 01/08/2013 00:00 || Comments || Link || E-Mail|| [336070 views] Top|| File under:
Home Front: WoT
Obama administration ends post-9/11 restrictions on Saudis entering U.S.
The United States, a decade after Al Qaida strikes in New York and Washington, has opened its doors to Saudi nationals.

Diplomats said the administration of President Barack Obama has removed most restrictions on the entry of Saudis to the United States. They said the percentage of visa approvals for Saudis has reached unprecedented levels.

"The United States aims to raise the number of visas that it issues annually, particularly to Saudi nationals, who represent an important group," Joseph Hood, U.S. consul-general in the Saudi city of Dhahran, said.

Hood cited economic reasons for the easing of restrictions on Saudis. He said Saudi businessmen and students have been allowed to enter the United States in record numbers, with a 60 percent increase since 2010.

"They form a large segment of travelers to the United States, while they also represent an important economic factor," Hood said. "In addition, Saudi Arabia also sends a large number of students to the United States, and the number of Saudi students in the United States rivals those from India."

The U.S. consulate in Dhahran reported issuing 100 visas per day to Saudis. In 2012, the total number of visas reached 21,000, nearly 30 percent of which went to Saudi students or their relatives. About 15,000 Americans were reported to be based in Saudi Arabia's oil-rich Eastern Province.

The administration decision came amid a series of incidents in which Saudis were implicated in criminal and security offenses. In February 2011, a Saudi student was arrested on charges of plotting to bomb the home of former President George Bush in Texas. Diplomats said more than 70,000 Saudis were registered as studying in the United States.
Posted by: tipper || 01/08/2013 15:39 || Comments || Link || E-Mail|| [336067 views] Top|| File under:
Mursi to urge Obama to free blind sheikh in first U.S. state visit
The release of an Egyptian blind sheikh, jailed in the United States for the 1993 World Trade Center attack, will be urged by Egyptian President Mohamed Mursi during his upcoming visit to the U.S., the leader said on Monday.
The announcement follows his pledge, during his presidential campaign earlier this year, to free Omar Abdul Rahman. The preacher is currently serving a life sentence and the planned request for his release appears to be gesture, by Mursi, to Gama'a al-Islamiya, a Salafi group.
Sheikh Rahman is the spiritual leader of Gama'a al-Islamiya, which was involved in the 1981 assassination of President Anwar Sadat but renounced violence in 1997. The group has entered mainstream politics since former President Hosni Mubarak was toppled.

In September, U.S. State Department spokeswoman Victoria Nuland stressed there was no plan to release him following his trial and conviction.


But that was before Champ got extra flexibility...

Mursi told CNN in an interview aired Monday that he was hoping to travel to the United States before the end of March 2013, and he planned to raise the case of Sheikh Rahman with U.S. President Barack Obama.

"There is no set date yet, but it will most likely be before the end of the first quarter of this year," Mursi said.
Posted by: tipper || 01/08/2013 11:37 || Comments || Link || E-Mail|| [336065 views] Top|| File under:
India-Pakistan
Taliban vows to unleash jihad in Kashmir, implement Sharia
Top Tehrik-e-Taliban Pakistan leader Wali Ur Rehman, in a rare video appearance, has pledged to send fighters to Kashmir and wage a struggle for the implementation of Sharia rule in India

The United States had earlier announced a $5 million reward against Wali Ur Rehman for his involvement in the murder of seven Central Intelligence Agency officials in Afghanistan in December 2009.

Rehman, along with the TTP chief Hamikullah Mehsud, is believed to have said this in a rare video:

"The practical struggle for a Sharia system that we are carrying out in Pakistan, the same way we will continue it in Kashmir, and the same way we will implement the Sharia system in India too. And this is the only solution for people's problems," said Rehman, according to the translation provided by the Jihad and Terrorism Threat Monitor of Middle East Media Research Institute, a Washington-based think tank.

The video in Pashtu, with Urdu subtitles, has been produced by Umar Media, the broadcasting arm of the TTP.

The video is titled The False Propaganda of the Dajjali Media Revealed. It was released to internet on January 6.

According to MEMRI, TTP's official spokesman Ehsanullah Ihsan can also be seen in the video, which devotes a section on Kashmir.

Claiming that the Jihad launched by the Pakistani government inside Kashmir has failed to yield the desired result, the TTP says that it will launch its own jihad in the valley and talks about sending its own jihadi forces there.

"Allah willing, the mujahedeen of Tehreek-e-Taliban will arrive in Kashmir and as per the Islamic Sharia will help the Kashmiris get their rights. As our ancestors sacrificed their lives for Kashmir and got Kashmir liberated by force (in 1947-48), the same way their progenies, walking in the footsteps of their forefathers, will get Kashmir liberated (from India), and will help them get their rights," Rehman said.
Posted by: tipper || 01/08/2013 11:44 || Comments || Link || E-Mail|| [336066 views] Top|| File under:
Israel-Palestine-Jordan
West Bank Sees Rise In Terror Attacks
[Ynet] Shin Bet report for 2012's end shows marked rise in terrorist attacks in West Bank and Jerusalem: 111 in December, compared with 28 in August

A Shin Bet report released Monday reveals that the last two months of 2012 have seen a significant rise in terrorist attacks in the West Bank and Jerusalem. In December, 111 attacks were reported, while 166 were reported in November, during which Operation Pillar of Defense took place.

By comparison, 70 attacks occurred in October, 67 in September and only 28 in August. The incidents in December included 98 Molotov cocktail attacks (29 of which in Jerusalem), six bombings, three grenade attacks, two light arms shootings and a stabbing.

The December monthly report mentioned that three security service men were

maimed

in the attacks; two were run over in the Shomron and one in Jerusalem.

The Shin Bet's information does not mention the dozens of rioting incidents that took place around the West Bank last month. In these events 20 Israelis were lightly

maimed

.

December and the first week of January have seen no rocket fire from the

Gazoo

Strip into Israeli territory. Nevertheless, two Gazook mortars landed in Paleostinian territory.

Officers with the IDF's Judea and Samaria Division said there are as yet no signs of an imminent third intifada and that coordination with the Paleostinian security services is maintained at all times, with Paleostinian officers present in many of the urban riots.

According to security sources, the number of Islamic fascisti tossed in the slammer
Youse'll never take me alive coppers!... [BANG!]... Ow!... I quit!
by the Shin Bet and the IDF in the West Bank has increased over the past few weeks. The arrests were meant to prevent the establishment of a terrorist infrastructure and to stop prominent agitators from instigating riots.

Last month, due to urgent intelligence, security forces made several arrests in broad daylight inside Paleostinian communities, including Jenin and nearby Tamoun. These arrests were followed by violent

festivities

with the Israeli forces, which responded with crowd control measures to contain the riot.

The military makes the distinction between the Paleostinian population and terrorists, and despite the unrest, no unilateral actions such as the installation of road blocks, common during the second intifada, were taken. Nevertheless, sources in the Judea and Samaria Division said that the Paleostinian Authority has been turning a blind eye to

Hamas, always the voice of sweet reason,

' unusual regrouping efforts in West Bank cities.
Posted by: trailing wife || 01/08/2013 05:00 || Comments || Link || E-Mail|| [336066 views] Top|| File under:
Syria-Lebanon-Iran
Report: 5,000 Hezbollah Operatives Join Assad's Forces
[Ynet] Some 50,000 Hezbollah members have recently crossed the border from

Leb

into Syria to join Bashir al-Assad forces in fighting Damascus


...The capital of Iran's Syrian satrapy...


rebels, the Alwatan Newspaper reported.

The operatives have reportedly reached Syria last month and have been responsible for the deaths of some 3,000 people in the last few days. The report was not corroborated by any other source.
Posted by: trailing wife || 01/08/2013 05:00 || Comments || Link || E-Mail|| [336066 views] Top|| File under: Hezbollah
Ban: Assad Plan Will not End Syria's 'Terrible Suffering'
[An Nahar] U.N. leader
the ephemeral Ban Ki-moon


... of whom it can be said to his credit that he is not Kofi Annan...


said Monday that Hereditary President-for-Life Bashir Pencilneck al-Assad


Scourge of Qusayr...


's speech setting out his terms for peace would not help end "the terrible suffering" of the Syrian people.

"The secretary general was disappointed that the speech by President Bashir al-Assad on January 6 does not contribute to a solution that could end the terrible suffering of the Syrian people," said U.N.

front man

Martin Nesirky.

Ban and U.N.-Arab League


...an organization of Arabic-speaking states with 22 member countries and four observers. The League tries to achieve Arab consensus on issues, which usually leaves them doing nothing but a bit of grimacing and mustache cursing...


envoy Lakhdar Brahimi believe there has to be a "political transition that includes the establishment of a transitional government and the holding of free and fair elections under the auspices of the United Nations


...an international organization whose stated aims of facilitating interational security involves making sure that nobody with live ammo is offended unless it's a civilized country...


," Nesirky added.

After the latest Assad rebuff to his peace efforts, Brahimi will on Tuesday hold talks with Iran's Foreign Minister Ali Akbar Salehi, whose country has been the only backer of Assad's speech to the nation on Sunday.

Assad called for dialogue with opposition elements he deems acceptable while vowing to stand fast against opponents he branded as foreign backed "terrorists". The speech has been widely condemned, with the United States calling it "detached from reality".

"What the Syrian people desperately need at this time are real solutions to the crisis that is tearing their nation apart," Ban said through his

front man

.

The U.N. leader criticized Assad for having "rejected the most important element" of a June 30 road-map agreed by the main powers in Geneva which called for a political transition with the establishment of a transitional governing body.

"The United Nations remains committed to do its utmost, in cooperation with other partners, to alleviate the suffering of the Syrian people inside and outside Syria," the

front man

said.

"The United Nations will also continue to help the people of Syria fulfill their legitimate aspirations for peace, dignity, freedom, justice and democracy in a united and sovereign Syria."

Ban reaffirmed that there could not be a military solution to the 22-month old war and added that it was "critically urgent" for the international community to help the Syrian people build "a new and democratic Syria."

Posted by: Fred || 01/08/2013 00:00 || Comments || Link || E-Mail|| [336070 views] Top|| File under: Govt of Syria
Ahmadinejad Aide Replaced as Iran State News Agency Boss
[An Nahar] A top aide to President Mahmoud Short Round Ahmadinejad who has been incarcerated
... anything you say can and will be used against you, whether you say it or not...
since September was replaced on Monday as the head of Iran's state Islamic Theocratic Republic News Agency (IRNA), it and other media reported.

Ali Akbar Javanfekr, who is being held in Tehran's notorious Evin prison, was succeeded by another Ahmadinejad advisor, Majid Omidi Shahraki, who led the president's Political and Security Affairs office, they said.

Javanfekr was tossed in the clink
Book 'im, Mahmoud!
on September 26 -- just as Ahmadinejad was giving a speech in New York at the U.N. General Assembly -- and is serving a six-month jail term in Evin.

He has been convicted of publishing material offensive to Islamic codes and public morality by allowing one of the state newspapers under his control to run articles questioning Iran's strict Islamic dress code for women.

Javanfekr and other Ahmadinejad aides have long been targets for Iran's hardline judges and ultra-conservative

politician

s who see them as attempting to undermine religious principles.

Ahmadinejad became locked in a public row with judiciary chief Ayatollah Sadeq Larijani over getting access to Evin prison. He eventually was able to see Javanfekr last month when the aide was briefly taken to hospital for what reports said was a "heart condition".

The Islamic Theocratic Republic News Agency (IRNA) has a network of domestic bureaux and several correspondents in other countries.

Omidi Shahraki is the fifth IRNA head to be named since Ahmadinejad took power in 2005.
Posted by: Fred || 01/08/2013 00:00 || Comments || Link || E-Mail|| [336065 views] Top|| File under: Govt of Iran
Ban Ki-moon disappointed by Pencilneck's speech
The United Nations said Monday it was "disappointed" by Syrian President Bashar al-Assad's speech because it rejected a political solution to the conflict, dpa reported.


"Oh, I am just so disappointed!"

A UN spokesman said Secretary General Ban Ki-moon was disappointed that al-Assad's speech on Sunday failed to "contribute to a solution that could end the terrible suffering of the Syrian people."

The speech failed to recognize the Geneva communique in June 2012 that called for a political transition and the establishment of a joint Damascus-opposition transitional body with executive power to negotiate an end to the conflict, said spokesman Martin Nesirky.
Posted by: Steve White || 01/08/2013 00:00 || Comments || Link || E-Mail|| [336066 views] Top|| File under:
Who's in the News
52
[untagged]
5
Arab Spring
3
Govt of Syria
2
Ansar Dine
2
al-Qaeda in Pakistan
2
Govt of Iran
1
al-Qaeda in North Africa
1
al-Qaeda in Arabia
1
TTP
1
Govt of Pakistan
1
al-Qaeda
1
Hezbollah
1
al-Shabaab
Bookmark
E-Mail Me
The Classics
The O Club
Rantburg Store
The Bloids
The Never-ending Story
Thugburg
Gulf War I
The Way We Were
Bio
Merry-Go-Blog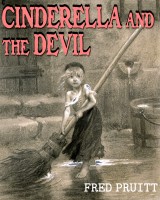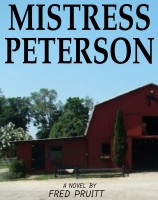 On Sale now!


A multi-volume chronology and reference guide set detailing three years of the Mexican Drug War between 2010 and 2012.

Rantburg.com and borderlandbeat.com correspondent and author Chris Covert presents his first non-fiction work detailing the drug and gang related violence in Mexico.

Chris gives us Mexican press dispatches of drug and gang war violence over three years, presented in a multi volume set intended to chronicle the death, violence and mayhem which has dominated Mexico for six years.
Click here for more information


Meet the Mods
In no particular order...


Steve White
Seafarious
tu3031
badanov
sherry
ryuge
GolfBravoUSMC
Bright Pebbles
trailing wife
Gloria
Fred
Besoeker
Glenmore
Frank G
3dc
Skidmark



Better than the average link...



Rantburg was assembled from recycled algorithms in the United States of America. No trees were destroyed in the production of this weblog. We did hurt some, though. Sorry.
35.172.111.47

Help keep the Burg running! Paypal: