Afghanistan
Afghan census dodges taboo topics
[Dawn] THERE are two questions Hajera Bashir does not ask as she goes door to door gathering census data in Ghor province in Afghanistan's freezing central highlands: which ethnic group residents belong to, and what language they speak at home.

With these taboo topics set aside, she quizzes families about everything else: their income and how many wives each man has, whether they can read and if their sons and daughters are in school, domestic details such as how they heat their homes, whether they have a toilet and if they keep chickens.

The shy 18-year-old is part of a critical but controversial effort to count the Afghan population for the first time since 1979.

Expected to take at least six years on a slow, province-by-province basis, it is possible only because it sidesteps tangled questions about the country's ethnic balance. Asking about language is avoided because it can be used as a proxy marker for ethnicity.

Still, the complexity of Afghanistan's ethnic politics means any kind of counting is controversial. The first results, from normally calm central Bamiyan province, showed an actual population barely half official estimates. The area is mostly home to Hazaras, a Shia minority who have often been persecuted in Sunni-dominated Afghanistan, and many took the findings as another form of attack.

"Death to the enemies of Bamiyan! The statistics are wrong!" shouted more than 1,000 demonstrators as they marched on UN offices in the small town this summer.

A previous attempt to end the decades-long wait for a count of the Afghan people, in 2008, was scrapped, with the government citing security problems. In December officials even dropped plans to unveil a new estimate of the population.

Although war has often put swaths of the country off-limits to statisticians, bitter ethnic politics have also played a role in slow progress, because of the risks that a population count might reduce the official size of some constituencies or expand those of rivals.

"If a politician sees that the ethnic group to which he or she belongs is less than expected, they will sometimes reject the data," said Abdul Rahman Ghafoori, head of the Central Statistics Office, who has the delicate job of balancing his country's need for decent data against the influence of groups who would rather details remain opaque or unchanged.

Posted by: Fred || 01/06/2013 00:00 || Comments || Link || E-Mail|| [6499 views] Top|| File under:
Taliban Vow War if U.S. Stay in Afghanistan after 2014
[An Nahar] The Taliban on Saturday warned of a prolonged war in Afghanistan if any foreign troops stay after the end of 2014, as Kabul and Washington prepare to discuss the "residual" U.S. security presence.

President Barack Obama
Why can't I just eat my waffle?...
and President Hamid Maybe I'll join the Taliban Karzai
... A former Baltimore restaurateur, now 12th and current President of Afghanistan, displacing the legitimate president Rabbani in December 2004. He was installed as the dominant political figure after the removal of the Taliban regime in late 2001 in a vain attempt to put a Pashtun face on the successor state to the Taliban. After the 2004 presidential election, he was declared president regardless of what the actual vote count was. He won a second, even more dubious, five-year-term after the 2009 presidential election. His grip on reality has been slipping steadily since around 2007, probably from heavy drug use...
will hold talks in the U.S. next week on a long-term security pact between the two countries, with U.S. troops remaining in Afghanistan at the top of the agenda.

"If America wants to leave a small or large number of its troops for whatever length of time then it means war and destruction will continue in the region for that same length," the Taliban said in a statement.
Posted by: Fred || 01/06/2013 00:00 || Comments || Link || E-Mail|| [6485 views] Top|| File under: Taliban
Africa Horn
Sudan, South Sudan reach agreement on Abyei, implementation of cooperation deal
[Xinhua] Sudan and South Sudan on Saturday agreed in Addis Ababa of Æthiopia to implement the items of security agreements and to set up civil institutions for Abyei area, official SUNA news agency reported.

"Sudan and South Sudan have agreed during the summit between the two countries' presidents Omar al-Bashir

Head of the National Congress Party. He came to power in 1989 when he, as a brigadier in the Sudanese army, led a group of officers in a bloodless military coup that ousted the government of Prime Minister Sadiq al-Mahdi and eventually appointed himself president-for-life. He has fallen out with his Islamic mentor, Hasan al-Turabi, tried to impose shariah on the Christian and animist south, resulting in its secessesion, and attempted to Arabize Darfur by unleashing the barbaric Janjaweed on it. Sudan's potential prosperity has been pissed away in warfare that has left as many as 400,000 people dead and 2.5 million displaced. Omar has been indicted for genocide by the International Criminal Court but nothing is expected to come of it.
and Salva Kiir Mayardit to implement the item of security arrangements by breaking the link between the Sudan People's Liberation Army (SPLA) of South Sudan and the Sudan People's Liberation Movement (SPLM)/ northern sector," the agency said in its mobile news service.

"The two sides have also agreed to speed up formation of the civil institutions for the disputed area of Abyei and set timetables for the implementation of the cooperation deal signed by the two countries in September last year," the report added.

Sudan's al-Bashir and his South Sudanese counterpart Kiir have met late Friday in the Æthiopian capital to push for progress in the stalled cooperation deal between the two countries in the presence of Æthiopian Prime Minister Hailemariam Desalegn.
Posted by: Fred || 01/06/2013 00:00 || Comments || Link || E-Mail|| [6461 views] Top|| File under: Govt of Sudan
Africa North
Egypt to replace 10 ministers in cabinet reshuffle
Egypt will replace 10 ministers, state media reported on Saturday, in a cabinet reshuffle directed by Islamist President Mohammed Morsi in order to improve the country's struggling economy, dpa reported.

Finance and interior ministers are among the 10 who will be sworn in on Sunday, state television reported. Three of the candidates belong to Morsi's Muslim Brotherhood party. Mohamed Ibrahim will be in charge of the interior ministry, Hatem Abdel-Latif will be minister of transportation and Al-Morsi al-Sayed Hegazi will be appointed finance minister.

Morsi said in a recent speech that he had discussed with Prime Minister Hisham Qandil an imminent cabinet reshuffle so that the government could better deal with the country's economic and political problems.
Posted by: Steve White || 01/06/2013 00:00 || Comments || Link || E-Mail|| [6461 views] Top|| File under:
Morsi in 2010: No peace with "descendants of apes and pigs"
Israeli-Palestinian negotiations are "a waste of time and opportunities" as Arabs and Muslims get nothing out of engagement with "the descendants of apes and pigs," current Egyptian President Mohamed Morsi asserted in September 2010, according to newly translated interviews published this week by the Middle East Media Research Institute (MEMRI).

In the first interview, aired on Lebanon's Al-Quds TV on September 23, 2010, Morsi denounced the Palestinian Authority as a creation of "the Zionist and American enemies for the sole purpose of opposing the will of the Palestinian people." Therefore, he stressed, "No reasonable person can expect any progress on this track."

"Either [you accept] the Zionists and everything they want, or else it is war," Morsi said, "This is what these occupiers of the land of Palestine know -- these blood-suckers, who attack the Palestinians, these warmongers, the descendants of apes and pigs."

In the result, according to MEMRI, Morsi called on Arabs and Muslims worldwide to "employ all forms of resistance against...those criminal Zionists, who attack Palestine and the Palestinians."

"Pressure should be exerted upon them," Morsi continued, so that Jews should "not be given any opportunity [to] stand on any Arab or Islamic land."

In a separate interview translated by MEMRI, aired on the same network on March 20, 2010, Morsi affirmed that "The Zionists have no right to the land of Palestine.... What they took before 1947-8 constitutes plundering, and what they are doing now is a continuation of this plundering. By no means do we recognize their Green Line. The land of Palestine belongs to the Palestinians, not to the Zionists."

He therefore called on the Islamic world "to confront this Zionist entity" and to severe "all ties of all kinds...with this plundering criminal entity," including a total boycott of Israel and the avoidance of "normalization of relations with it."

Morsi concluded that the Arab-Islamic world "want[s] a country for the Palestinians on the entire land of Palestine...[and] all the talk about a two-state solution and about peace is nothing but an illusion." The Jews, he said, "have been fanning the flames of civil strife wherever they were throughout history. They are hostile by nature.... The Zionists understood nothing but the language of force."
Posted by: Pappy || 01/06/2013 00:00 || Comments || Link || E-Mail|| [6464 views] Top|| File under:
Caribbean-Latin America
Chavez to Stay in Power Even Without Taking Oath, sez Maduro
Ailing Venezuelan President Hugo Chavez will remain in power even if he fails to attend a ceremony next week in which he's scheduled to be sworn in for another term, his Vice President Nicolas Maduro said.

Opponents of the communist socialist president, who is recovering from cancer surgery in Cuba, are distorting the constitution by saying that Chavez must show up for the Jan. 10 swearing-in ceremony or be declared ineligible to govern, Maduro said last night. The nation's charter is flexible,


It's a living constitution...

and if needed the Supreme Court can set the date, manner and location Chavez will be sworn in for the third, six-year term he won in October by a landslide, he said.

"Chavez on that day remains in power and will be sworn in whenever possible," Maduro said in an hour-long interview broadcast on state television, warning the opposition against trying to carry out a "coup" by interpreting to its advantage the charter's provisions for a presidential succession. "The constitution speaks for itself."

The comments by Maduro set the stage for a legal dispute with the opposition and signal that the ailing leader's allies are unlikely to push him out of office even as calls for a snap election grow louder.

"It seems like the only way Chavez will step down is if he dies or he himself gives up power," said Bret Rosen, who travels frequently to Venezuela as a Latin America strategist at Standard Chartered Plc in New York.
Venezuelan bonds have rallied over the past year, with yields on the state oil company falling to a record low this week, on speculation that Chavez won't complete another term. Such a move would pave the way for an end of nationalizations, currency controls and other policies blamed for capital flight, food shortages and inflation of more than 18 percent.


They're trying to tell you something, people...

Maduro, the president's preferred successor, accused the opposition of carrying out a "dirty war" against Venezuela's democracy by spreading rumors through fake Twitter accounts opened in officials' names and sending letters to foreign diplomats warning of a government-staged coup if Chavez fails to return next week. Such actions could stir violence, he warned.


Unfortunately the opposition there is about as clueless as the Pubs here, so they aren't smart enough to open fake Twitter accounts.

"They're playing with fire," Maduro said, citing the risk of a repeat of street riots in Bogota that left hundreds dead following the murder in 1948 of Colombian presidential candidate Jorge Gaitan, a politician popular with that nation's poor.


And if the people don't riot, Maduro will goad them...

Opposition leaders say that if the 58-year-old Chavez doesn't attend next week's inauguration, National Assembly President Diosdado Cabello, in compliance with the constitution, must decide whether his absence is a temporary or permanent one. The latter scenario would trigger an election within 30 days, but in either case Cabello must take over the presidency on a caretaker basis, they say.

Cabello was elected to remain as president of the assembly today.

"I swear to do all I need to do to fulfill the word of this revolution's leader," Cabello said in a nationally televised address after the vote. "Chavez was re-elected and will continue being president beyond Jan. 10."


Unless he dies before then, in which case they'll get a glass case in which he'll be stuffed and mounted, like Lenin...

Ramon Jose Medina, deputy head of the opposition alliance, said Jan. 3 that Chavez's failure to swear in on Jan. 10, without Cabello taking over the reins of the government, would constitute a government-staged "coup."

Maduro last night said such an interpretation is "false," echoing comments last month by Cabello -- his biggest rival in the Chavista camp -- that the opposition should "forget about January 10." None of the conditions for the president's "absolute absence" have been met, so long as Chavez remains alive, holds on to power and isn't certified unfit to carry out his duties by a commission of medical experts working under lawmakers' supervision, Maduro said.

"If the status quo continues January 10th you're moving in the direction of a constitutional crisis," said Rosen.
Posted by: Steve White || 01/06/2013 00:00 || Comments || Link || E-Mail|| [6462 views] Top|| File under:
India-Pakistan
Pakistan tribesmen mark 'black day' for late Mullah Nazir
[Dawn] PESHAWAR: Thousands of Pak

rustics

on Saturday protested the killing of warlord Mullah Nazir and hoisted black flags to mark his death, officials said.

The protesters also roundly condemned US drone strikes, and demanded Islamabad summon the US ambassador and lodge an official protest over the

myrmidon

commander's killing this week.

"All shops were closed in Wana, the headquarters of South
Wazoo tribal district, and the

rustics

protested against the killing of warlord Mullah Nazir," Amir Nawaz, a local administration official, told AFP.

Nazir, killed late Wednesday in a US drone strike, was the main

myrmidon

leader in the tribal district of South Waziristan, where he plotted attacks on US and NATO


...the North Atlantic Treaty Organization. A cautionary tale of cost-benefit analysis....


troops and reportedly sheltered al Qaeda operatives.

"More than 3,000

rustics

, carrying black flags, later marched towards Azam Warsak, around seven kilometres (four miles) west of Wana and passed a resolution against the US," Nawaz said.

Another security official said the protester's resolution termed Nazir's killing as an effort to destroy peace in the region.

"Mullah Nazir was not a terrorist, he was a patriot Pak and was fighting a war for independence," the resolution said.

The statement added that Pakistain must protest against the killing and work to end drone strikes.

The

rustics

, belonging to Wazir and S

ulema

nkhel tribes, also vowed to continue Nazir's mission, saying his killing would not bring an end to the conflict.

A close associate of Nazir and

myrmidon

commander who goes by the name Salahuddin Ayubi was appointed his successor on Friday.

Nazir had made a peace deal with Islamabad, which congratulated him for expelling Uzbeks from South Waziristan, but had testy relations with local Taliban forces.
Posted by: Fred || 01/06/2013 00:00 || Comments || Link || E-Mail|| [6471 views] Top|| File under: al-Qaeda in Pakistan
Malik hints terrorism threat for Qadri's long march
[Dawn] Federal Interior Minster Rehman Malik


Pak politician, Interior Minister under the Gilani government. Malik is a former Federal Investigation Agency (FIA) intelligence officer who rose to head the FIA during Benazir Bhutto's second tenure. Malik was tossed from his FIA job in 1998 after documenting the breath-taking corruption of the Sharif family. By unhappy coincidence Nawaz Sharif became PM at just that moment and Malik moved to London one step ahead of the button men. He had to give up the interior ministry job because he held dual Brit citizenship.


on Saturday said there are threats that

Death Eaters

might target the Tehrik Minhaj-ul-Koran (TMQ) long march scheduled for Jan 14, DawnNews reported.

Speaking to media representatives, Malik said he will inform TMQ chief Dr Tahirul Qadri about the security threats in an upcoming meeting with him.

He said Dr Qadri will be allowed to bring as big a crowd as he may desire as, he added, "we have been welcoming him right from the day one."

The minister said although Dr Qadri has not yet demanded any special security arrangements for the march, however, sufficient security will be provided to participants of the march due to threats.Federal Interior Minster Rehman Malik on Saturday said there are threats that

Death Eaters

might target the Tehrik Minhaj-ul-Koran (TMQ) long march scheduled for Jan 14, DawnNews reported.

Speaking to media representatives, Malik said he will inform TMQ chief Dr Tahirul Qadri about the security threats in an upcoming meeting with him.

He said Dr Qadri will be allowed to bring as big a crowd as he may desire as, he added, "we have been welcoming him right from the day one."

The minister said although Dr Qadri has not yet demanded any special security arrangements for the march, however, sufficient security will be provided to participants of the march due to threats.
Posted by: Fred || 01/06/2013 00:00 || Comments || Link || E-Mail|| [6459 views] Top|| File under: Govt of Pakistan
ASWJ plans long march
[Dawn] Leaders of Ahle Sunnat Wal Jamaat (ASWJ) on Friday vowed to participate in the long march to Islamabad planned by the outfit's central leadership.


That's the false nose and mustache version of "banned" organization Sipah-e-Sahaba Pakistain...


Addressing a

presser

at the press club, ASWJ general secretary Asim Ali Shah and vice-president Maulana Abdul Qayyum Haidri said that ASWJ central leader Maulana Mohammad Ahmed Lodhyanvi would lead a long march along with other religious and

politicians

from Bloody Karachi


...formerly the capital of Pakistain, now merely its most important port and financial center. It is among the largest cities in the world, with a population of 18 million, most of whom hate each other and many of whom are armed and dangerous...


. It would reach Hyderabad on Jan 11. They said that long march would reach Islamabad on Jan 18.

Posted by: Fred || 01/06/2013 00:00 || Comments || Link || E-Mail|| [6492 views] Top|| File under: Sipah-e-Sahaba Pakistan
Militants can strike at will, admits KP govt
[Dawn] The strength of

faceless myrmidons

has increased so alarmingly that now, they can reach anywhere they want to carry out their activities, said provincial information minister Mian Iftikhar Hussain on Friday.

"The time has come to take the final decision on whether to hold dialogue with

faceless myrmidons

or to begin a meaningful operation against them," the minister told the provincial assembly on a point of order about the recent acts of militancy, especially the killing of seven aid workers, including six women, in Swabi.

Mr Hussain said a lot had been spoken in condemnation of

Death Eater

attacks and therefore, it was direly needed to take militancy to its logical end.

He said there were two options with the government either to hold dialogue with

faceless myrmidons

and if it was not possible, then the second option was intensive operation against them.

The minister said all political parties and security agencies should get together to make an effective strategy before the government held dialogue with

faceless myrmidons

or went for operation against them.

He said former prime minister and Pakistain

Mohammedan

League-Nawaz chief
Nawaz Sharif


... served two non-consecutive terms as prime minister, heads the Pakistain Moslem League (Nawaz). Noted for his spectacular corruption, the 1998 Pak nuclear test, border war with India, and for being tossed by General Musharraf...


had favoured the stand of ANP chief Asfandyar Wali Khan, who pushed the country's

politicians

hip for taking decisive steps against militancy.

He urged the leadership of other political groups to come forward for ending the evil of militancy forever.

Mr Hussain said militancy had increased in the province so dangerously that all other issues had become non-issues.

He said

liquidation

of vaccinators and aid workers in the province, assault on Bacha Khan International Airport,

liquidation

of minister Bashir Bilour and the kidnapping and subsequent killing of Levies personnel in a short span of time showed how strong

faceless myrmidons

had grown.

Posted by: Fred || 01/06/2013 00:00 || Comments || Link || E-Mail|| [6461 views] Top|| File under: Govt of Pakistan
Tahirul Qadri does not have US support: Hoagland
[Dawn] The United States' envoy to Pakistain, Richard Hoagland, on Saturday dismissed the impression that the US was supporting Tehrik-e-Minhajul Koran chief Tahirul Qadri.

Speaking to media representatives in Islamabad after attending a function, Richard Hoagland said that his country does not support any political party or individual, including Tahirul Qadri, reported APP.

Hoagland said that the US was an advocate of democracy and transparent election in the world.

Moreover, the US envoy said that any decision regarding military operation in North

Wazoo

would be taken by Pakistain itself.

Posted by: Fred || 01/06/2013 00:00 || Comments || Link || E-Mail|| [6462 views] Top|| File under: Govt of Pakistan
Iraq
Al-Iraqiyah Party calls for resignation of Iraqi PM
Head of the Iraqi Party Al-Iraqiyah, Iyad Allawi calls for resignation of Prime Minister Nouri al-Maliki, "Al Jazeera" TV channel reported on Saturday. According to the TV channel, Allawi also said that the country needs to hold new parliamentary elections.

"Maliki government can not take the country out of economic and political crisis," Allawi said.

Demonstrations against Prime Minister Nouri al-Maliki are underway in different cities of Iraq for several weeks. Protesters demand release of political prisoners and provision of the freedoms and rights to the Sunni population of the country. It is reported that the demonstrations are held in major provinces of the country, particularly in Anbar and Samara. The demonstrators gathered on central squares after Friday prayers.

The Sunnis and Shiites held common Friday prayers yesterday, where influential Sunni and Shiite leaders participated, in order to protest against Maliki's policy.
Posted by: Steve White || 01/06/2013 00:00 || Comments || Link || E-Mail|| [6461 views] Top|| File under:
Southeast Asia
US-funded anti-terror squad in Indonesia under criticism for killing suspected militants

Indonesia's U.S.-funded police anti-terror squad has killed seven suspected militants in recent days, triggering renewed allegations that the force is not trying to take suspects alive -- a trend that appears to be fueling the very extremism the predominantly Muslim country is trying to counter.


Ahah. Yes. Indeed. If you don't try to take killers alive that only makes more killers. Which leaves you with the problem of how to get rid of killers if you're not going to kill them and they're blazin' away at you. Think of something, quick, because that's live ammunition.


Police spokesman Brig. Gen. Boy Rafli Amar said Sunday that no shots were fired against officers


"Don't stick your head up, Weranto! They'll blow it off!"


during three related raids Friday and Saturday in eastern Indonesia, but that the suspects in at least one of the locations had explosives that were "ready" to be detonated. He said that officers from the anti-terror squad, known as Densus 88, had followed procedures because the suspects were endangering their lives, but gave few details.
Posted by: tipper || 01/06/2013 10:57 || Comments || Link || E-Mail|| [6459 views] Top|| File under:
Syria's Bashar al-Assad calls on foreign countries to end support for rebels
Bashar al-Assad has pledged to continue fighting "terrorist" violence and urged foreign countries to end support for his enemies while also offering a national dialogue and a constitutional referendum to end Syria's bloody crisis.

The Syrian president used an hour-long speech in Damascus on Sunday to propose what he called a comprehensive plan that included an "expanded government". But there was no sign he was prepared to step down as the first stage of a political transition – a demand of all opposition groups. "I will go one day, but the country remains," he said.

The Syrian leader referred repeatedly to plots against his country and the role of al-Qaida, long-portrayed as the leading element in what began as a popular uprising in March 2011. Syria was not facing a revolution but a "gang of criminals", he said.

"We are now in a state of war in every sense of the word," the president told supporters. "This war targets Syria using a handful of Syrians and many foreigners. Thus, this is a war to defend the nation."

It was hard to see how his latest speech offered even a glimmer of hope for a way out of the bloody impasse between the regime and rebels in a conflict that the UN said last week had claimed 60,000 lives over 21 months.
Posted by: tipper || 01/06/2013 10:13 || Comments || Link || E-Mail|| [6469 views] Top|| File under:
Saudi spy chief calls for al-Qaeda leadership of anti-Syria militants
[Iran Press TV] The Soddy Arabia


...a kingdom taking up the bulk of the Arabian peninsula. Its primary economic activity involves exporting oil and soaking Islamic rubes on the annual hajj pilgrimage. The country supports a large number of princes in whatcha might call princely splendor. When the oil runs out the rest of the world is going to kick sand in their national face...


n spy chief has ordered al-Qaeda's affiliate in Syria, al-Nusra Front, to take leadership of the foreign-backed

snuffies

in Syria through assassinating the members of the so-called Free Syrian Army.

According to Syrian media, Prince Bandar bin Sultan bin Abdulaziz Al Saud has decided to bring the

snuffies

fighting the Syrian forces under the umbrella of al-Nusra Front.

According to Prince Bandar's orders, any

jihad boy

commander who refuses to join the terrorist group should be assassinated.

Last month, the US State Department designated al-Nusra Front group as a terror organization linked to al-Qaeda in Iraq.

Turkey, Qatar and Saudi Arabia are reportedly arming and funding

snuffies

fighting the Damascus


...Capital of the last remaining Baathist regime in the world...


government to implement Western countries' plans in the Arab county.

Posted by: Fred || 01/06/2013 00:00 || Comments || Link || E-Mail|| [6496 views] Top|| File under: al-Nusra
Syrian president to give speech - state media
Syrian President Pencilneck Bashar al-Assad will deliver a speech on Sunday, the first major public address since fighting broke out between government troops and rebels on the outskirts of Damascus, dpa reported.


A new opportunity to mock the man...

The state-run SANA news agency reported that al-Assad will give a speech "on the latest developments in Syria and the region," without providing further details.

The rebels have been fighting for control of the Damascus suburbs for months, raising doubts that al-Assad will be able to maintain his grip on the capital. Rebels have also recently claimed major gains in several areas of Syria, mainly in the north near the border with Turkey.
Posted by: Steve White || 01/06/2013 00:00 || Comments || Link || E-Mail|| [6463 views] Top|| File under:
Who's in the News
45
[untagged]
4
Govt of Pakistan
2
TTP
2
al-Qaeda in Pakistan
2
Jamaat-e-Islami
2
Taliban
1
al-Qaeda in North Africa
1
Govt of Sudan
1
Govt of Syria
1
Hamas
1
Iraqi Baath Party
1
al-Nusra
1
Sipah-e-Sahaba Pakistan
1
Arab Spring
1
Commies
Bookmark
E-Mail Me
The Classics
The O Club
Rantburg Store
The Bloids
The Never-ending Story
Thugburg
Gulf War I
The Way We Were
Bio
Merry-Go-Blog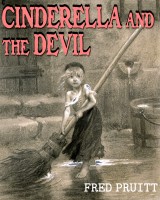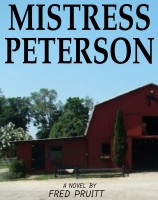 On Sale now!


A multi-volume chronology and reference guide set detailing three years of the Mexican Drug War between 2010 and 2012.

Rantburg.com and borderlandbeat.com correspondent and author Chris Covert presents his first non-fiction work detailing the drug and gang related violence in Mexico.

Chris gives us Mexican press dispatches of drug and gang war violence over three years, presented in a multi volume set intended to chronicle the death, violence and mayhem which has dominated Mexico for six years.
Click here for more information


Meet the Mods
In no particular order...


Steve White
Seafarious
Pappy
lotp
Scooter McGruder
john frum
tu3031
badanov
sherry
ryuge
GolfBravoUSMC
Bright Pebbles
trailing wife
Gloria
Fred
Besoeker
Glenmore
Frank G
3dc
Skidmark
Alaska Paul



Better than the average link...



Rantburg was assembled from recycled algorithms in the United States of America. No trees were destroyed in the production of this weblog. We did hurt some, though. Sorry.
54.80.173.217

Help keep the Burg running! Paypal: