Caribbean-Latin America
Chavez dwindling
Venezuelan President Hugo Chavez is suffering more complications linked to a respiratory infection that hit him after his fourth cancer operation in Cuba, his vice president said in a somber broadcast on Sunday.

Vice President Nicolas Maduro flew to Cuba to visit Chavez in the hospital as supporters' fears grew for the ailing 58-year-old socialist leader, who has not been seen in public nor heard from in three weeks.


Sort of like our secretary of state, almost...

Chavez had already suffered unexpected bleeding caused by the six-hour operation on December 11 for an undisclosed form of cancer in his pelvic area. Officials said doctors then had to fight a respiratory infection.


Pneumonia? Not a good thing to have happen in a post-op recovery for recurrent cancer.

"Just a few minutes ago we were with President Chavez. He greeted us and he himself talked about these complications," Maduro said in the broadcast, adding that the third set of complications arose because of the respiratory infection.

"Thanks to his physical and spiritual strength, Comandante Chavez is confronting this difficult situation."

Maduro said Chavez's condition remained "delicate" - a term he has used since the day after the surgery, when he warned Venezuelans to prepare for difficult times and urged them to keep the president in their prayers.

"We trust that the avalanche of love and solidarity with Comandante Chavez, together with his immense will to live and the care of the best medical specialists, will help our president win this new battle," Maduro said.


"But if not, you folks had better get used to me being in charge."

A senior government official in Caracas said the New Year's Eve party in the capital's central Plaza Bolivar had been canceled. "Everyone pray for strength for our comandante to overcome this difficult moment," the official, Jacqueline Faria, added on Twitter after making the announcement.

Chavez's allies have openly discussed the possibility that he may not be able to return to Venezuela to be inaugurated for his third six-year term as president on the constitutionally mandated date of January 10. Senior "Chavista" officials have said the people's wishes were made clear when the president was re-elected in October, and that the constitution makes no provision for what happens if a president-elect cannot take office on January 10.

Opposition leaders say any postponement would be just the latest sign that Chavez is not in a fit state to govern and that new elections should be called to choose his replacement. If Chavez had to step down, new elections would be called within 30 days.

Opposition figures believe they have a better shot against Maduro, who was named earlier this month by Chavez as his heir apparent, than against the charismatic president who for 14 years has been nearly invincible at the ballot box.

Any constitutional dispute over succession could lead to a messy transition toward a post-Chavez era in the country that boasts the biggest oil reserves in the world.


'Messy transition' being the code-phrase for a coup by the Chavistas and outright dictatorship. In the name of the 'people', of course...
Posted by: Steve White || 12/31/2012 00:00 || Comments || Link || E-Mail|| [10794 views] Top|| File under:
Hezbollah's Cocaine Jihad
More on the goings on in Chiapas.

Faced with dwindling Iranian funding, Shiite terror group partners with Mexican

narco mob

s; uses millions of dollars in drug money to support weapon acquisition habit

Chiapas is one of Mexico's most exotic federal districts. But the magical forests, appealing Indian communities, colorful towns and intriguing archeological sites -- that serve as main tourist attractions -- hide a political hell.

In the mid-1990s, a leftist resistance group which calls itself The Zapatista Army of National Liberation (EZLN) made Chiapas its home. Its attempts to fight the Mexican Army repeatedly failed, but the Zapatistas are still very active in the district's rural areas. Chiapas is considered a dangerous place, where every home has an arms arsenal of its own; and like many other places in Mexico, Chiapas' streets have become the battlefield where the government and local drug lords wrestle for dominance.
Continued on Page 49
Posted by: trailing wife || 12/31/2012 00:00 || Comments || Link || E-Mail|| [10794 views] Top|| File under: Hezbollah
Home Front: Politix
Senate faults Obama, who vows Benghazi fix
Obama blamed security "sloppiness" in the deadly attack on the U.S. mission in Libya as a new bipartisan Senate report faulted the White House.

Obama told the NBC News program "Meet the Press" he agreed with Secretary of State Hillary Clinton's decision to carry out all 29 recommendations made Dec. 18 by an independent review board that was highly critical of the State Department for failing to identify and respond to security risks before four Americans, including U.S. Ambassador Christopher Stevens, were killed in the Sept. 11 attack in Benghazi.

The recommendations by the five-member Accountability Review Board, led by retired U.S. Ambassador Thomas R. Pickering, included sending 225 additional U.S. Marine Corps guards to embassies and consulates and revamping how the State Department adjusts security at posts based on threat warnings.

"My message to the State Department has been very simple, and that is we're going to solve this," Obama told "Meet the Press" in a rare interview. "We're not going to be defensive about it. We're not going to pretend that this was not a problem. This was a huge problem, and we're going to implement every single recommendation that's been put forward."

Obama said a key review board finding -- that the State Department relied too heavily on local Libyan militias to safeguard the compound, leaving diplomats and other U.S. personnel highly vulnerable -- was similar to a finding in internal administration reviews.

"It confirms what we had already seen, based on some of our internal reviews. There was just some sloppiness, not intentional, in terms of how we secure embassies in areas where you essentially don't have governments that have a lot of capacity to protect those embassies," Obama said.

Four State Department officials were removed from their posts a day after the report was release


Posted by: tipper || 12/31/2012 05:29 || Comments || Link || E-Mail|| [10794 views] Top|| File under:
India-Pakistan
Only men to run anti-polio drive in Bajaur
[Dawn] The administration of Bajaur tribal region has finalised security arrangements for the upcoming anti-polio


...Poliomyelitis is a disease caused by infection with the poliovirus. Between 1840 and the 1950s, polio was a worldwide epidemic. Since the development of polio vaccines the disease has been largely wiped out in the civilized world. However, since the vaccine is known to make Moslem pee-pees shrink and renders females sterile, bookish, and unsubmissive it is not widely used by the turban and automatic weapons set...


campaign starting from Dec 31 (tomorrow) and decided to deploy one security official with every polio team, while female workers would not take part in the campaign.

This was decided in a meeting of health and administration officials here on Saturday.

Bajaur Agency, aka Turban Central

...Smallest of the agencies in FATA. The Agency administration is located in Khar. Bajaur is inhabited almost exclusively by Tarkani Pashtuns, which are divided into multiple bickering subtribes. Its 52 km border border with Afghanistan's Kunar Province makes it of strategic importance to Pakistain's strategic depth...
political agent Abdul Jabbar Shah, agency surgeon Dr Jehanzeb Dawar, representatives of the WHO and Unicef, and officials of the administration and local health department attended the meeting.

They discussed various issues related to the anti-polio campaign, security plan for health teams and possible threats. Officials of the local health department and representatives of the WHO and Unicef briefed the participants about the anti-polio activities and the overall situation in this regard in the area.

"Though overall response of people to anti-polio drive in the region is satisfactory, the staff wants more protection keeping in view recent attacks on polio workers," they said.

Speaking on the occasion, the political agent said that the administration was taking all possible steps to provide security to the health teams.

"We are aware of the security of health workers and the administration will provide foolproof security to them during the coming anti-polio campaign," he said.

The meeting decided that the female workers would not take part in the anti-polio campaign in the region and only male workers would vaccinate children. It also decided that one levies force official would accompany each polio team, while tribal elders and members of peace committees of the entire agency would also be deployed with the health teams during the anti-polio campaign.

Meanwhile,


...back at the alley, Slats Chumbaloni was staring into a hole that was just .45 inch in diameter and was less than three feet from his face ...


the health department has completed arrangement for the anti-polio campaign in the agency, staring from Monday (tomorrow).

Talking to

news hound

s here at Khar, assistant agency surgeon Dr Ikramullah said that 222,480 children would be vaccinated across the region, while 622 vaccination teams would take part in the campaign.

Posted by: Fred || 12/31/2012 00:00 || Comments || Link || E-Mail|| [10794 views] Top|| File under: Govt of Pakistan
Israel-Palestine-Jordan
Jordan says can handle any Syrian chemical threat
[Al Ahram] Jordan says it is prepared to deal with any potential chemical weapon threat posed by the ongoing violence in neighboring Syria, but adds it will not enter "any alliance" to protect itself.
Jordan, the U.S. and others have expressed concern


...meaning the brow was mildly wrinkled, the eyebrows drawn slightly together, and a thoughtful expression assumed, not that anything was actually done or indeed that any thought was actually expended...


that Syrian
Hereditary President-for-Life Bashir Pencilneck al-Assad


Horror of Homs...


could use chemical weapons in a last-ditch effort to save his regime.

Information Minister Sameeh Maaytah did not provide details on Jordan's capabilities to thwart a chemical attack in remarks carried by the official Petra news agency Sunday.

But other Jordanian officials have said U.S. and British military experts have provided training in protecting civilians in case of a chemical attack on Jordanian territory.

Posted by: Fred || 12/31/2012 00:00 || Comments || Link || E-Mail|| [10794 views] Top|| File under: Govt of Syria
Syria-Lebanon-Iran
Iran MP: West behind terrorist attacks against Shias
[Iran Press TV] An Iranian

politician

says the West is behind terrorist attacks against Shia

Moslem

s, addressing a recent deadly bombing attack in southwestern Pakistain.

Javad Heravi made the remarks in an interview with ICANA, Majlis (the Iranian Parliament)'s official news agency, on Sunday.

He noted that, "Terrorist attacks and heinous crimes against Shias are planned by the West" as Shia principles are against those of the West.

He also stated that the hatred against Shias has grown among atheist groups and Wahabis, and that such actions are all preplanned.

Earlier on Sunday, an attack in southwestern Pakistain on Shia pilgrims, who were on their way to Iran, claimed the lives of at least 19 people.

The attack took place after a bomb

destroyed

a convoy of three buses carrying Shia pilgrims in the Mastung district, some 30 kilometers (18 miles) south of Quetta in the Balochistan



...the Pak province bordering Kandahar and Uruzgun provinces in Afghanistan and Sistan Baluchistan in Iran. Its native Baloch propulation is being displaced by Pashtuns and Punjabis and they aren't happy about it...


province.

Reports say a number of

women and kiddies

are among the dead.

A senior government official in Quetta, the capital of the Balochistan province, said the buses were carrying some 180 Shia pilgrims.

Posted by: Fred || 12/31/2012 00:00 || Comments || Link || E-Mail|| [10794 views] Top|| File under: Govt of Iran
Bloodbath awaits Syria if militants gain control: Historian
[Iran Press TV] A US-based historian has warned that Syria would become the scene of an "colossal bloodbath" should militants gain control of the crisis-hit country.

"If the Free Syrian Army, if this [Syria's militia group Jabhat] al-Nusra gang of death squads in particular should ever gain power over Syria or large parts of Syria, we would witness a colossal bloodbath that would certainly be the biggest in the current century," Webster Griffin Tarpley told Press TV on Sunday.

Tarpley said militants are trying to install "an independent, terrorist emirate" similar to Saudi Arabia and Qatar.

"It would be a genocide machine unleashed in the Eastern Mediterranean," he warned.

Tarpley also drew a parallel between the ongoing Syrian unrest and the 1990s' Lake District of Africa genocide, saying, "And it would rival what we saw in the Lake District of Africa back in the 1990s that would be a genocide of Shiites, of Alawites, of Christians, Melkites, Maronites...Orthodox and others, also people who are politically not acceptable to these killers and also foreign citizens, tens of thousands of people from other countries who would also be candidates for execution."

The American author said militants "are becoming more and more impudent and arrogant and insolent" toward Russia and the US for the latter's insufficient support for them.

Posted by: Fred || 12/31/2012 00:00 || Comments || Link || E-Mail|| [10795 views] Top|| File under: Govt of Syria
Erdogan: Syria awaiting 'sacred' birth
[Iran Press TV] Turkish Prime Minister Recep Tayyip Erdogan has said that Syria is preparing for, what he calls, a sacred birth that will replace Syrian
Hereditary President-for-Life Bashir Pencilneck al-Assad


The Scourge of Hama...


"We can see very clearly that God's help is close. Don't forget victory comes to those who are patient," Erdogan told Syrian refugees at a camp in Akcakale in the Sanliurfa province on Sunday.

"Every sacred birth is painful, and now Syria is preparing for a sacred birth, through which the will of all Syrian people will take power," said the Turkish prime minister, whose country is accused of being a key member of an international front attempting to destabilize Syria.

Tensions have been running high between Syria and Turkey, with Damascus


...Capital of the last remaining Baathist regime in the world...


accusing Ankara -- along with Soddy Arabia


...a kingdom taking up the bulk of the Arabian peninsula. Its primary economic activity involves exporting oil and soaking Islamic rubes on the annual hajj pilgrimage. The country supports a large number of princes in whatcha might call princely splendor. When the oil runs out the rest of the world is going to kick sand in their national face...


, Qatar,

La Belle France

, and the United States -- of backing deadly militancy that has claimed the lives of many Syrians, including security and Army personnel.

Moaz al-Khatib, the president of the so-called National Coalition of Syrian Revolutionary and Opposition Forces, stood at Erdogan's side on Sunday.

Khatib on Friday said that he had rejected an invitation from Russia for talks aimed at restoring peace in Syria. "We have clearly said we will not go to Moscow. We could meet in an Arab country if there was a clear agenda."

On December 21, Russian President Vladimir Putin

...Second President of the Russian Federation and the first to remain sober. Because of constitutionally mandated term limits he is the current Prime Minister of Russia. His sock puppet, Dmitry Medvedev, was installed in the 2008 presidential elections. Putin is credited with bringing political stability and re-establishing something like the rule of law. During his eight years in office Russia's economy bounced back from crisis, seeing GDP increase, poverty decrease and average monthly salaries increase. During his presidency Putin passed into law a series of fundamental reforms, including a flat income tax of 13%, a reduced profits tax, and new land and legal codes. Under Putin, a new group of business magnates controlling significant swathes of Russia's economy has emerged, all of whom have close personal ties to Putin. The old bunch, without close personal ties to Putin, are in jail or in exile...
called for the establishment of "a democratic order" that "reflects the Syrians' will" and underlined the need for a political process to establish peace in Syria.

Posted by: Fred || 12/31/2012 00:00 || Comments || Link || E-Mail|| [10794 views] Top|| File under: Govt of Syria
Syria could turn into "hell", UN envoy warns in Cairo
He warns while safely ensconced in Cairo.

United Nations-Arab League envoy Lakhdar Brahimi Sunday warned that the conflict was worsening in Syria and could "turn into a hell", but said a political solution was still possible, DPA reported.

"This political solution includes a ceasefire, the formation of a transition government with full powers and other steps leading to elections," he said in Cairo, apparently referring to agreements reached in Geneva in June at the Action Group for Syria meeting.


Nothing, nothing gets past the UN diplomatic crew...

The veteran Algerian diplomat said that a delay in implementing the peaceful solution would risk turning Syria into a new Somalia and jeopardizing global security.


The latter maybe but Syria would have a long ways to go to become Somalia. Somalia has had a two thousands year head start...

"The situation in Syria is very bad and worsening," he said after talks with the head of the Arab League Nabil al-Arabi.

"The pace of deterioration is increasing," he added, hoping that a solution could be reached before the second anniversary of the Syrian uprising in March. "Syria has two possibilities: either a political solution fulfilling the legitimate aspirations of Syrian people or Syria could turn into a hell."

Brahimi met with al-Assad in Damascus earlier in the week, but did not share details of those talks. The peace envoy also met with Russian Foreign Minister Sergey Lavrov in Moscow on Saturday.
Posted by: Steve White || 12/31/2012 00:00 || Comments || Link || E-Mail|| [10795 views] Top|| File under:
Iran imports over half of needed corn
Iran imported 3.5 million tons of corn in the current year, more than half of 5.85 million tons which is needed by the domestic market, the Fars News Agency reported. The corn imports were valued at $1.2 billion, according to the report.


Egypt is not the only Islamic country that can't feed itself...

Iran's corn production amounted to 1.73 million tons in the current year, nearly unchanged compared to the year before.

India, Indonesia, and Russia were the three top corn producers in Asia with 20 million tons, 8.9 million tons, and 7.5 million tons of output, respectively.

Iran's corn production rose from one million tons in 2010 to 1.3 million tons in 2011, which showed a 30 percent increase. Production of other types of grain in Iran increased from 4.7 million tons in 2010 to five million tons in 2011.
Posted by: Steve White || 12/31/2012 00:00 || Comments || Link || E-Mail|| [10794 views] Top|| File under:
Terror Networks
Egypt to strengthen ties with Hezbollah
Egypt will develop its ties with Hezbollah, recognizing it as a "real political and military force," said an Egyptian official to Lebanese press. The announcement signals a U-turn in policy where Egypt had accused the group of operating terror cells.

In an interview with Lebanese publication the Daily Star, Egyptian ambassador to Lebanon Ashraf Hamdy said that his country's newly-elected Islamist government would build "tight" relations with Hezbollah. He stated that the ruling Muslim Brotherhood was "stretching out its hand" to its neighbors with a view to developing its foreign policy and furthering interests.

"You cannot discuss politics in Lebanon without having a relationship with Hezbollah. It is a real force on the ground. It has a big political and military influence in Lebanon," Hamdy stressed to the Daily Star. He went on to deny reports that a delegation from the political group had already visited Egypt for negotiations, but conceded that he had met with Hezbollah political bureau members for discussions "to understand each other better."

Commenting on Hezbollah's open support for embattled Syrian President Bashar Assad, Hamdy emphasized the need to "keep all the parties in Lebanon away from what is happening in Syria. Not only Hezbollah."

Egypt's relations with Hezbollah were strained during ex-President Hosni Mubarak's reign. The worsening in relations can mainly be attributed to Egypt's peace treaty with Israel and Egypt's refusal to intervene to support Gaza-based Palestinians during Israel's 2008 incursion into Gaza. Mubarak was ousted in last year's uprising that was intended to usher in a new era of democracy in Egypt.

Hamdy said that recently Egypt's internal conflicts had impeded the progress of Muslim Brotherhood's foreign policy ambitions and stressed that progress would perhaps take longer than initially thought.

"To expect 180-degree shifts in strong positions take some time. Due to what is happening domestically in Egypt, it might have meant that we have been a bit slower than expected," noted Hamdy. However, he stated that Egypt's "intrinsic soft power" in the region would be instrumental in mediation with antagonistic forces in the region.

"Egypt will reveal itself as a real regional power and a 'doer' on the regional scene and we are keen to show that," concluded Hamdy.
Posted by: Pappy || 12/31/2012 00:00 || Comments || Link || E-Mail|| [10794 views] Top|| File under:
Who's in the News
34
[untagged]
5
Govt of Syria
4
Arab Spring
3
Govt of Iran
2
al-Qaeda in North Africa
2
TTP
1
Hezbollah
1
Abu Sayyaf
1
Govt of Pakistan
1
Commies
1
Global Jihad
1
Salafists
1
al-Qaeda in Arabia
Bookmark
E-Mail Me
The Classics
The O Club
Rantburg Store
The Bloids
The Never-ending Story
Thugburg
Gulf War I
The Way We Were
Bio
Merry-Go-Blog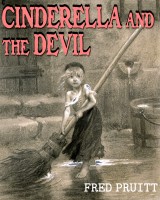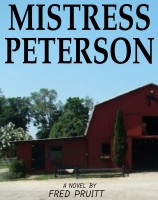 On Sale now!


A multi-volume chronology and reference guide set detailing three years of the Mexican Drug War between 2010 and 2012.

Rantburg.com and borderlandbeat.com correspondent and author Chris Covert presents his first non-fiction work detailing the drug and gang related violence in Mexico.

Chris gives us Mexican press dispatches of drug and gang war violence over three years, presented in a multi volume set intended to chronicle the death, violence and mayhem which has dominated Mexico for six years.
Click here for more information


Meet the Mods
In no particular order...


Steve White
Seafarious
tu3031
badanov
sherry
ryuge
GolfBravoUSMC
Bright Pebbles
trailing wife
Gloria
Fred
Besoeker
Glenmore
Frank G
3dc
Skidmark



Better than the average link...



Rantburg was assembled from recycled algorithms in the United States of America. No trees were destroyed in the production of this weblog. We did hurt some, though. Sorry.
34.229.119.176

Help keep the Burg running! Paypal: