Africa North
Muslim Brotherhood Hearts Hezbollah? Egyptian Ambassador Invites Relations with Terrorist Group
Signaling just how much Egypt has changed since President Mohammed Morsi and the Muslim Brotherhood took power, Egypt's ambassador to Lebanon over the weekend suggested his country is warming to Hezbollah, a group the U.S. defines as a terrorist organization.

In a Saturday interview to Lebanon's Daily Star, Ambassador Ashraf Hamdy said Egypt will pursue relations with Hezbollah, because the radical Shiite group is a "real political and military force" in Lebanon.

The Jerusalem Post is characterizing his words as a "dramatic policy shift."

Russia Today is calling the announcement "a U-turn in policy" since in the past Egypt had accused Hezbollah of operating terror cells in its territory.

Hamdy's comments are "the frankest yet on Egypt's rapprochement with the party, and another sign of just how far 'New Egypt's' regional foreign policy has shifted from that of the previous regime headed by ousted President Hosni Mubarak," or so says The Daily Star.

The ambassador told the paper: "You cannot discuss politics in Lebanon without having a relationship with Hezbollah. It is a real force on the ground. It has a big political and military influence in Lebanon."

He said Egypt's new foreign policy posture is to pursue "tight" contacts, even with its enemies: "We are stretching our hand out in the proper, balanced way to all regional powers, but of course, we will continue to develop our foreign policy according to our interests."
Posted by: tipper || 12/30/2012 12:16 || Comments || Link || E-Mail|| [336071 views] Top|| File under:
Morsi: New Egypt Charter Guarantees Equality
[An Nahar] Egypt's President Mohammed Morsi on Saturday said a disputed new constitution guaranteed equality for all Egyptians, and downplayed the country's economic woes in an address before a newly empowered senate.

Egyptians voted in a December referendum in favor of the charter, which was rushed through by an Islamist-dominated council amid political turmoil and became the focus of the country's worst crisis since Morsi's election in June.

The senate has been invested with legislative powers under the new charter until a parliament is elected in two months' time.

"All are equal before the law, and in this constitution," he said of the charter, adding that there would be "freedom for all people, with no exceptions."

The constitution has been fiercely criticized by human rights


...which are usually open to widely divergent definitions...


activists and the secular-leaning opposition for failing to guarantee women's rights and potentially curtailing freedom of expression and freedom of worship.

"General indicators for the social and economic situation have shown some noticeable progress," Morsi said of the economy, despite concerns over a downturn.

A declining Egyptian pound and a $4.8 billion IMF loan stalled after weeks of often violent protests have put the country on edge, two years after the economy nosedived with an uprising that overthrew President Hosni Mubarak


...The former President-for-Life of Egypt, dumped by popular demand in early 2011...


In a televised speech on Wednesday, Morsi welcomed the approval of an Islamist-backed charter in a referendum, despite fierce opposition protests, and pledged to turn his attention to the economy.

He also promised to reshuffle his cabinet. Two ministers, including an Islamist ally of Morsi, have so far resigned in disagreement with government policy.

Mass rallies that began in November after Morsi adopted extensive powers -- later repealed -- have now subsided, but the opposition this week called for further protests against the new constitution.

Posted by: Fred || 12/30/2012 00:00 || Comments || Link || E-Mail|| [336062 views] Top|| File under: Arab Spring
Egypt's presidents warns against unrest
[USA Today] Egypt's Islamist president warned against any unrest that could harm the drive to repair the country's battered economy in his first address before the newly convened upper house of parliament on Saturday, urging the opposition to work with his government.

In the nationally televised speech, Mohammed Morsi said the nation's entire efforts should be focused on "production, work, seriousness and effort," now that a new constitution came into effect this week, blaming protests and violence the last month for causing further damage to an economy already in crisis since the fall of autocrat Hosni Mubarak.


...The former President-for-Life of Egypt, dumped by popular demand in early 2011...


Morsi denounced those who he said were spreading panic about Egypt's economy, saying the country will "not go bankrupt" and that its banks were healthy, after a rush on dollars the past week. He presented the country's foreign currency reserves, currently at $15 billion, as up slightly from last year, though he acknowledged they were still down dramatically from around $36 billion in 2010.

Soon after Morsi's speech, the Central Bank of Egypt warned that foreign reserves were a "critical" minimum level -- that is, the minimum for meeting obligations like international debt and covering the costs of strategic imports. Currency reserves have been sliding as foreign investment and tourism dried up amid the turmoil of the uprising against Mubarak two years ago.

Posted by: Fred || 12/30/2012 00:00 || Comments || Link || E-Mail|| [336062 views] Top|| File under: Arab Spring
Egypt suffers power outage, could face 'dark winter'
More than 15 nationwide power stations have halted electricity generation on Thursday due to shortages of fuel such as diesel, natural gas and mazut,


According to Wikipedia, "Mazut is a heavy, low quality fuel oil, used in generating plants and similar applications. In the United States and Western Europe, mazut is blended or broken down, with the end product being diesel. Mazut may be used for heating houses in former USSR and in countries of Far East that do not have the facilities to blend or break it down into more traditional petro-chemicals. In the west, furnaces that burn mazut are commonly called "waste oil" heaters or "waste oil" furnaces."

the Egyptian Electricity Transmission Company (EETC) said, Al Ahramonline reported.


Sucks not to have any foreign reserves...

"The fuel ran dry, leading to the reduction of around 3000 mega watt of the daily electricity capacity for the first time ever," EETC said, according to Al-Ahram daily newspaper.

Sources familiar with the matter told Al-Ahram that if the fuel production crisis does not end soon "half of Egypt's governorates will plunge into darkness".

Fuel shortage in power plants has led to hours-long blackout in several governorates on Thursday, including capital Cairo, Suez, Beheira and Alexandria. Egypt's minister of electricity and energy, Mahmoud Balbaa, has contacted petroleum minister Osama Kamal and Prime Minister Hisham Qandil to find a way out of the crisis, Al-Ahram added.

In December, Kamal said that Egypt planned to issue a tender to import gas within "three to four weeks". Shipments could start in the summer of 2013 to help meet growing demand for the fuel. Egypt, itself a gas producer and exporter, said in October it had agreed to import gas from Algeria and was in talks with Qatar over a similar deal.

Egypt witnessed several power failures last summer due to shortage of fuel supply and the government has insisted that the problem would not occur in the winter because of less electricity consumption.

In August, the government announced that a new power station at Damietta (roughly 300 kilometres north of Cairo) and another at Abu Kier in the Alexandria governorate had begun operations with a view to meeting rising domestic energy demand. The two stations reportedly represent some LE12 billion worth of investment and generate a combined 1,800 megawatts of energy.
Posted by: Steve White || 12/30/2012 00:00 || Comments || Link || E-Mail|| [336064 views] Top|| File under:
Egypt Will Seek To Forge 'Tight' Relations With Hezbollah
In a dramatic policy shift, Egypt will seek to forge "tight" relations with the Hezbollah terror organization, Egyptian Ambassador to

Leb

Ashraf Hamdy revealed in a candid interview published Saturday in

Leb

's Daily Star.


Someone has to replace Pencilneck...

"You cannot discuss politics in

Leb

without having a relationship with Hezbollah," Hamdy was quoting as saying, before describing the terror group as "real force on the ground" with "big political and military influence."

Egypt-Hezbollah relations, generally strained under former President Hosni Mubarak


...The former President-for-Life of Egypt, dumped by popular demand in early 2011...


, in large part due to Egypt's peace treaty with Israel, reached rock bottom in 2008 during Israel's Cast Lead military operation. At that time, Hezbollah leader Hasan Nasrallah called on Egypt, to no avail, to intervene militarily on behalf of

Gazoo

-based Paleostinians.

In his interview, Hamdy denied reports that Hezbollah had sent a delegation to Egypt to meet with President Mohamed Morsi's regime, but confirmed that he personally had met with members of Hezbollah's political bureau in efforts "to understand each other better."
Posted by: trailing wife || 12/30/2012 00:00 || Comments || Link || E-Mail|| [336063 views] Top|| File under: Hezbollah
Caribbean-Latin America
Mexican Narcoterrorist Region May Abandon Catholicism for Islam
It would seem as if Bishop Ruiz's brand of Liberation Theology has had the same effect on Chiapas as on Europe. Chiapas is poor, but it's now also appearing to trend Islamic as any region under the influence of the left eventually does. When you kill the local religion and replace it with social justice, foreign religions eventually take its place.
Posted by: tipper || 12/30/2012 12:20 || Comments || Link || E-Mail|| [336079 views] Top|| File under:
Home Front: WoT
Intelligence Firm Seeks Yiddish Linguist
I assume that if the CIA is involved, it's somehow WoT.

Wired Magazine: CIA-linked contractor publishes ad for Yiddish linguist specialist. Job pays $30-35 per hour, but applicants must be available to work weekends

According to the report, the company behind the ad is MVM Inc., one of the biggest security contractors used by US intelligence agencies. From its office in Virginia, the company provides security contractors, staffing, training, translation and related services to US Government clients.


Perhaps the candidate search is related to this, also from Ynet:

Yiddish becomes hit among Israeli Arabs

One-quarter of the 400 Yiddish students at Bar-Ilan University are Arab. 'I have always felt a connection to this language,' says Yusuf Alakili of Kfar Kassem

Posted by: trailing wife || 12/30/2012 00:00 || Comments || Link || E-Mail|| [336062 views] Top|| File under:
India-Pakistan
Pakistan passing through critical phase of history: Kayani
[Dawn] Chief of the Army Staff (COAS) General Ashfaq Parvez Kayani


... four star general, current Chief of Army Staff of the Mighty Pak Army. Kayani is the former Director General of ISI...


Saturday said that Pakistain today was passing through a very critical phase of its history.

"Increasingly complex external environment and our rather precarious internal dynamics have created a myriad of security challenges," Gen Kayani said while addressing the 98th Midshipmen Commissioning term and 7th SSC Officers class, comprising a total of 118 officers who got commissioned at Pakistain Naval Academy PNS Rahbar, upon completion of rigorous training.

The COAS said," Today, we are pitched against an amorphous enemy when the conventional threat has also grown manifold."

This spectrum of threats can be defeated through collective national efforts in which the armed forces indeed have a pivotal role to play in harmony with other instruments of the state, he added.

General Kayani added that under the prevailing scenario, a potent and modern navy was indispensable to thwart the challenges to the country's

illusory sovereignty

in the maritime domain.

It is becoming increasingly important to build up and rely on our own strength. It is heartening to see that Pakistain Navy is rapidly developing its indigenous capability and pursuing it with greater vigour than ever before, he added.

He urged the commissioning officers to keep the interests of the state and the service on top priority and never let their personal feelings stand in the way to their commitment to the national duty bestowed upon them.

He also felicitated the officers upon successful completion of their training and wished them exciting, challenging and sacred career ahead.

Posted by: Fred || 12/30/2012 00:00 || Comments || Link || E-Mail|| [336062 views] Top|| File under: Govt of Pakistan
Peshawar On The Brink
The threat of a siege of Peshawar is still very much alive


The more I learn about The Land of the Pure, the happier I am to live in a Midwestern American suburb.

Beautiful Downtown Peshawar


...capital of Khyber Pakhtunkhwa (formerly known as the North-West Frontier Province), administrative and economic hub for the Federally Administered Tribal Areas of Pakistan. Peshawar is situated near the eastern end of the Khyber Pass, convenient to the Pak-Afghan border. Peshawar has evolved into one of Pakistan's most ethnically and linguistically diverse cities, which means lots of gunfire.


is in the eye of the storm. Regardless of whether the orchestrators belong to Al Qaeda or Taliban, they have demonstrated that the old plan of laying siege around greater Peshawar is still very much in place. Back in early 2009, the Tehrik-e-Taliban Pakistain (TTP) had upstaged the entire security apparatus in and around the

lovely provincial capital

, triggering fears of an impending siege of the city.

Continued on Page 49
Posted by: trailing wife || 12/30/2012 00:00 || Comments || Link || E-Mail|| [336062 views] Top|| File under:
Israel-Palestine-Jordan
Top Arabs pay rare visit to West Bank, discuss financial crisis
Top Arab officials paid a rare visit to the West Bank on Saturday to discuss a Palestinian financial crisis that President Mahmoud Abbas hopes will be eased by Arab donations. Arab League Chief Nabil Elaraby and Egyptian Foreign Minister Mohamed Kamel Amr congratulated the Palestinians on a successful United Nations status upgrade last month, but stopped short of promising the badly-needed funds.

"Palestine is in need of material and political support," Elaraby told a news conference in the Palestinians' de facto capital of Ramallah. "Arab countries agreed at their Baghdad summit (in March) for an Arab safety net of $100 million dollars each month, but unfortunately none of this has been achieved yet."

Elaraby is the first Arab League Chief to visit Ramallah, but he and other prominent Arab and Islamic leaders, including the Egyptian prime minister, met Abbas' Palestinian Hamas rivals in Gaza during their brief war with Israel last month.
Posted by: Pappy || 12/30/2012 00:00 || Comments || Link || E-Mail|| [336062 views] Top|| File under:
Report: Suha Arafat Admits Husband Premeditated Intifada
Yasser Arafat's widow admitted that the late Paleostinian leader premeditated the Second Intifada, in an interview with Dubai TV earlier this month, according to a translation by the Middle East Media Research Institute.

"Immediately after the failure of the Camp David [negotiations], I met him in

Gay Paree

upon his return. ... Camp David had failed, and he said to me: 'You should remain in

Gay Paree

.' I asked him why, and he said: 'Because I am going to start an Intifada. They want me to betray the Paleostinian cause. They want me to give up on our principles, and I will not do so,'" the research institute translated Suha Arafat as saying.

"'I do not want Zahwah's (Arafat's daughter's) friends in the future to say that Yasser Arafat abandoned the Paleostinian cause and principles. I might be martyred, but I shall bequeath our historical heritage to Zahwa and to the children of Paleostine,'" Arafat quoted her husband as saying, according to the translation.

Arafat's comments run contrary to claims that former prime minister Ariel Sharon's infamous visit to the Temple Mount was the trigger to the Intifada, which was launched in September 2001.
Posted by: trailing wife || 12/30/2012 00:00 || Comments || Link || E-Mail|| [336063 views] Top|| File under: Palestinian Authority
Syria-Lebanon-Iran
UN issues dire new warning on Syrian carnage
The international envoy to Syria has warned the war in the country is worsening by the day, and that as many as 100,000 people could die in the next year.

Lakhdar Brahimi says dialogue between the government of president Bashar al-Assad and the opposition remains the only way to avoid further bloodshed, but the opposition forces remain adamant that Mr Assad's government cannot be involved in any peace plan.

"The situation in Syria is bad, very, very bad." he said.

"It is getting worse, and worsening more quickly. If about 50,000 people were killed in nearly two years, and the war continues for another year, we won't have 25,000 more dead, we will have 100,000."

When former UN secretary-general Kofi Annan quit the role of envoy in frustration and Mr Brahimi took up the post in August, he said it was an almost impossible task.

Less than five months later the veteran trouble shooter is warning Syria could soon become a failed state ruled by warlords.
Posted by: tipper || 12/30/2012 20:04 || Comments || Link || E-Mail|| [336063 views] Top|| File under:
Religious groups in Syria


Here's a map from the good folks at Information Dissemination that displays the locations of the major religious/ethnic groups in Syria. As we read about the on-going civil war there it's helpful to keep in mind who's who and where.
Posted by: Steve White || 12/30/2012 00:00 || Comments || Link || E-Mail|| [336062 views] Top|| File under:
Charbel: Fear of Assassinations still Lingers in Lebanon
[An Nahar] Interior Minister Marwan Charbel stressed that the security agencies are prepared to take the necessary precautions to ensure the safety of officials who believe themselves to be threatened, reported the Kuwaiti al-Seyassah daily on Saturday.

He told the daily: "Fear of

liquidation

s still lingers in

Leb

as long as the political tensions and disputes persist."

"It is unfortunate that the threats remain and this requires all who feel in danger to take the needed measures to protest themselves, including limiting their mobility," he explained.

In October, March 14 alliance MPs Houri, Ahmed Fatfat, Hadi Hbeish, Khaled al-Daher and Nuhad al-Mashnouq said that they were texted death threats from a Syrian telephone number before and after Internal Security Forces Intelligence Bureau head Wissam al-Hasan's

liquidation

.

Posted by: Fred || 12/30/2012 00:00 || Comments || Link || E-Mail|| [336062 views] Top|| File under: Govt of Syria
Syrian leader Assad said to be isolated, fearful as regime faces collapse
[Washington Post] His official portrait still refers to Bashir al-Assad as "The Hope" of the Syrian nation, but signs are increasing that the man who presides over Syria's embattled government has little of it left for himself.

Accounts of conditions inside the Syrian regime in recent days have shed new light on the psychological toll of the nearly two-year-old civil war on Assad, depicting the Syrian leader as isolated and fearful as his regime appears to be on the verge of crumbling around him.

After months of nearly continuous setbacks for his government, Assad all but vanished from public view in recent weeks, giving no interviews or speeches and making no "live" appearances on state-run television. U.S. and Middle Eastern officials now say Assad is nearly as invisible within the shrinking world of his presidency, restricting contacts to a small circle of family members and trusted advisers.

Forgoing any public effort to rally his beleaguered forces, Assad has focused on his personal safety, according to analysts and news accounts.

Syrian media and activist accounts recorded the shift, describing the president increasing his security detail, moving to a different bedroom each night and tightening controls over food preparation to thwart would-be assassins. The reports could not be independently confirmed.

Moreover, Middle Eastern intelligence officials, citing accounts from defectors that could not be verified, say Assad has ceased going outdoors during daylight hours, apparently out of fear that he will be hit by a sniper's bullet or other fire.

"His movements suggest a constant state of fear," a Middle Eastern official said on the condition of anonymity to discuss sensitive intelligence.

Assad's words, however, continue to convey a resolve to remain in power. In his last televised interview in early November, the Syrian president vowed to "live in Syria and die in Syria."

Posted by: Fred || 12/30/2012 00:00 || Comments || Link || E-Mail|| [336062 views] Top|| File under: Govt of Syria
West plans to use Patriot missiles to protect Israel: Iran spokesman
[Iran Press TV] Iran's Foreign Ministry Spokesman Ramin Mehmanparast says the deployment of NATO's


...the North Atlantic Treaty Organization. It's headquartered in Belgium. That sez it all....


Patriot missiles in Turkey is meant to protect the occupying regime of Israel.


I'm not too sure how deploying Patriots to Turkey protects Israel. There are a couple other countries in the way.


"Iranian military officials believe that the reason for deploying NATO's Patriot missiles in Turkey is to prevent Iran from responding to the Zionist regime [of Israel] if it attacked Iran," Mehmanparast said in Turkish capital city, Ankara, on Saturday.


That makes sense. Not a lot of sense, but kinda. Maybe.


Despite strong opposition from Russia, Syria and Iran, NATO approved Turkey's formal request for the missile system on December 4.


Do tell? Opposition from the very entities that might launch missiles in that direction? I wonder why?


On December 22, NATO issued a statement, saying, "Germany will deploy its batteries to Kahramanmaras, the Netherlands will deploy its batteries to Adana, and the United States will deploy its batteries to Gaziantep."


None of which are in Israel...


All the six Patriot batteries, which will be under NATO command and control, are scheduled to be operational near the Turkish-Syria border by the end of January 2013.


Besides which, at this point Israel's technology is probably superior to the U.S. They've been working the problem. We haven't, at least that I know of...


"If something happens in the region, Western countries and the NATO will support the Zionist regime and these missiles will be used in favor of this regime," the Iranian official added.
Posted by: Fred || 12/30/2012 00:00 || Comments || Link || E-Mail|| [336067 views] Top|| File under: Govt of Iran
Defectors Say Syrian State Journalists 'Kill with Words'
[An Nahar] Lama al-Khadra summed up her work for Radio Damascus
...The City of Jasmin is the oldest continuously-inhabited city in the world. It has not always been inhabited by the same set of fascisti...
with a grim phrase: "Our mission was to kill with words."

Along with two other journalists for the state-run radio station, Khadra met with journalists in

Gay Paree

on Friday after the three fled to

La Belle France

to join with opponents of
Hereditary President-for-Life Bashir Pencilneck al-Assad's


Scourge of Qusayr...


regime.

Now hoping to set up a pro-opposition station to counter regime propaganda, the three described a climate of fear and paranoia within state media that have remained loyal to Assad amid an uprising that has left more than 45,000 dead.

"It's hard to always wear a mask, to show nothing, to think and talk like them, the men of the regime," Khadra said after reading a "statement of defection" from the three in a bookstore in central

Gay Paree

.

The one-time head of the station's political and cultural programs, Khadra said she had for months toed the regime's line in reporting events of the uprising that began in mid-March 2011.

"We were confined to following reports from (state news agency) SANA and denigrating the opposition, it wasn't easy," she said.

The newsroom was beset by paranoia, she said, with no one daring to watch anything but state television.


... and if you can't believe state television who can you believe?


"It was dangerous to watch al-Jazeera without looking like a revolutionary," she said. "Within the official media, many journalists are suffering along with the people."

The journalists said they were under near-constant watch and faced frequent intimidation.

"Some of us were called in by the secret services," said Kamal Jamal Beyk, the station's program director, who fled along with Khadra and Baddur Abdul Karim, the former head of the station's cultural programming.

"We were threatened, as were our families," said Jamal Beyk, who said he was questioned three times by secret police.

"Working for the state media in Syria is like living in an invisible prison," said Abdul Karim.

"We were no longer journalists," she said, describing a newsroom where "some support the regime and don't hide it, while others stay because they have no choice."

Jamal Beyk said "Iranian information experts" had been brought into the newsroom to train journalists and that the "most zealous" pro-regime

news hound

s were sent to Beirut to study with Hezbollah's al-Manar satellite television channel.

The three journalists said they decided to flee after a friend and colleague, Mohammed al-Said, was

kidnapped

in mid-July and killed by pro-opposition Islamic

bad turban

s.
Posted by: Fred || 12/30/2012 00:00 || Comments || Link || E-Mail|| [336062 views] Top|| File under: Govt of Syria
Who's in the News
50
[untagged]
6
Govt of Syria
4
Arab Spring
3
Govt of Pakistan
2
TTP
1
Govt of Iran
1
Govt of Iraq
1
Boko Haram
1
Govt of Sudan
1
Commies
1
Hezbollah
1
Hizb-ut-Tahrir
1
Islamic Emirate of Caucasus
1
Palestinian Authority
1
al-Qaeda in Arabia
Bookmark
E-Mail Me
The Classics
The O Club
Rantburg Store
The Bloids
The Never-ending Story
Thugburg
Gulf War I
The Way We Were
Bio
Merry-Go-Blog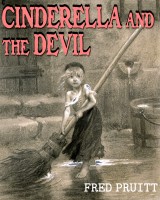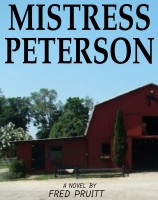 On Sale now!


A multi-volume chronology and reference guide set detailing three years of the Mexican Drug War between 2010 and 2012.

Rantburg.com and borderlandbeat.com correspondent and author Chris Covert presents his first non-fiction work detailing the drug and gang related violence in Mexico.

Chris gives us Mexican press dispatches of drug and gang war violence over three years, presented in a multi volume set intended to chronicle the death, violence and mayhem which has dominated Mexico for six years.
Click here for more information


Meet the Mods
In no particular order...


Steve White
Seafarious
tu3031
badanov
sherry
ryuge
GolfBravoUSMC
Bright Pebbles
trailing wife
Gloria
Fred
Besoeker
Glenmore
Frank G
3dc
Skidmark



Better than the average link...



Rantburg was assembled from recycled algorithms in the United States of America. No trees were destroyed in the production of this weblog. We did hurt some, though. Sorry.
3.231.217.107

Help keep the Burg running! Paypal: