Afghanistan
France to Take in Afghans Who Worked alongside Its Troops
[An Nahar]

Gay Paree

will take in a "few dozen" Afghans who have worked alongside French troops in the war-ravaged country for 11 years and whose security is at risk at home, the defense ministry said Wednesday.

The ministry did not give exact numbers but said the bulk comprised people who had worked as translators on the ground.

On December 15,

La Belle France

flew its last combat troops out of Afghanistan, two years before allied nations in the 100,000-strong NATO


...the North Atlantic Treaty Organization. A collection of multinational and multilingual and multicultural armed forces, all of differing capabilities, working toward a common goal by pulling in different directions...


mission led by the United States are due to recall their fighting forces.

At the height of its involvement,

La Belle France

had 4,000 soldiers in Afghanistan as the fifth largest military contingent in the International Security Assistance Force (ISAF), behind the United States,

Britannia

, Germany and

Italia

.

The French newspaper Le Monde reported 170 Afghans would be "allowed to enter French territory from January to start a new life."

It said the criteria for choosing them would be two-fold -- whether they faced a security threat after the pullout of NATO-led foreign troops and their ability to integrate into mainstream French society.


That last criterium is a crock: the Afghan workers could speak perfect French and love to eat snails with melted butter, and neither they nor their great-grandchildren would ever be considered fully integrated into mainstream French society...
Posted by: Fred || 12/27/2012 00:00 || Comments || Link || E-Mail|| [6467 views] Top|| File under:
Africa Horn
Brawl mars Somali parliament session today
[Shabelle] A session of the Somali parliament in Mogadishu was marred today by a brawl among the law makers after they had disagreed over debate about the next budget of the government and the number of Somali diplomatic missions abroad.

The session, which opened 10:00 am in the morning with speeches by members of the parliament, started well before discussions heated up.

One of the key discussions was about the number of embassies the country should have in overseas and a pay rise in the salary of the government soldiers, says our correspondent at the parliament Ali Ahmed Abdulle, who was reporting from the parliament.

"I have seen some of the law makers being separated after their debate turned into noise and nearly into scuffle'' said Abulle.

After that, the session was suspended by the leadership in the parliament and said that the parliament would resume its session tomorrow.
Posted by: Fred || 12/27/2012 00:00 || Comments || Link || E-Mail|| [6470 views] Top|| File under:
Bashir Ready 'Any Time' to Meet S. Sudan Leader
[An Nahar] Sudan's President Omar al-Bashir

Head of the National Congress Party. He came to power in 1989 when he, as a brigadier in the Sudanese army, led a group of officers in a bloodless military coup that ousted the government of Prime Minister Sadiq al-Mahdi and eventually appointed himself president-for-life. He has fallen out with his Islamic mentor, Hasan al-Turabi, tried to impose shariah on the Christian and animist south, resulting in its secessesion, and attempted to Arabize Darfur by unleashing the barbaric Janjaweed on it. Sudan's potential prosperity has been pissed away in warfare that has left as many as 400,000 people dead and 2.5 million displaced. Omar has been indicted for genocide by the International Criminal Court but nothing is expected to come of it.
is willing to meet his South Sudanese counterpart to help put stalled security and economic agreements into effect, official media said on Wednesday.

Bashir "affirms his readiness to meet Salva Kiir in any time and place to speed up implementation of the Addis Ababa cooperation agreement", the SUNA news agency said in a brief report.

SUNA did not indicate if Bashir's comment stemmed from his meeting earlier Wednesday with Æthiopian Prime Minister Hailemariam Desalegn, who arrived to bolster peace efforts between Khartoum and Juba.

"The Æthiopian prime minister's visit comes in the context of the Æthiopian endeavors to push ahead the

grinding of the peace processor

between Sudan and South Sudan," Khartoum's presidential press secretary Emad Sayed Ahmed told SUNA.

Desalegn will travel to South Sudan on Thursday, the news agency reported.

Khartoum and Juba have failed to implement the pivotal agreement they signed in September and hailed as ending conflict between them.

The deals, reached after African Union


...a union consisting of 53 African states, most run by dictators of one flavor or another. The only all-African state not in the AU is Morocco. Established in 2002, the AU is the successor to the Organisation of African Unity (OAU), which was even less successful...


-led talks in the Æthiopian capital Addis Ababa, called for a jointly-monitored demilitarized buffer zone and a resumption of South Sudanese oil exports through northern pipelines.

They also allowed for a reopening of border points for general trade, after the two countries fought a war along their undemarcated frontier in March and April.

Khartoum accuses South Sudan of supporting an insurgency in its border states of South Kordofan and Blue Nile, which has been a major obstacle to implementing the agreements.

The South, in turn, says Sudan backs rebels on southern territory.

Posted by: Fred || 12/27/2012 00:00 || Comments || Link || E-Mail|| [6472 views] Top|| File under: Govt of Sudan
Africa North
Egypt: Nobody Gets Out With More Than $10k
[Breitbart]

You've got your brains, two hands, and a willingness to work, O Copts. Get the hell out now, because soon you'll lose your possessions without the possibility of escape.

The tyranny is in full swing in Egypt, where the government has now banned anyone wanting to leave the country from taking more than $10,000 with them.


Unless you're a general, colonel, former government minister, black market dealer or know the secret handshake...

This is the same measure used by the government of Iran to prevent emigration, or to confiscate the cash of those who do wish to emigrate.

The purpose of the measure is supposedly to prevent deflation, with Egyptians running to withdraw their cash and get out of Dodge the

Moslem Brüderbund

-run quasi-dictatorship. Since the ouster of Hosni Mubarak


...The former President-for-Life of Egypt, dumped by popular demand in early 2011...


, the Egyptian central bank has poured $20 billion in foreign reserves into the pound currency.
Posted by: trailing wife || 12/27/2012 00:00 || Comments || Link || E-Mail|| [6480 views] Top|| File under: Arab Spring
Egypt's Morsi Urges Opposition to Engage After Constitution Enacted
[VOA News] Egyptian President Mohamed Morsi is urging opposition groups to join him in a dialogue about the country's future after he signed into law a new constitution that those groups bitterly oppose.


Don't you usually have that dialogue before you write a constitution and not after?

In a televised address late Wednesday, Morsi said the government and the opposition must cooperate to enable Egypt to solve what he called its "huge" economic problems.

In a conciliatory gesture, Morsi said he takes responsibility for "mistakes" made by his six-month-old government in trying to expedite a transition to democracy. Liberal groups criticized the Islamist president for unilaterally boosting his powers last month to ensure that a panel of fellow Islamists could finish drafting the constitution and submit it to a popular referendum without being challenged by the judiciary.

Posted by: Fred || 12/27/2012 00:00 || Comments || Link || E-Mail|| [6466 views] Top|| File under: Arab Spring
Islamist rule influences Tunisian society
[Magharebia] The historic rise to power of an Islamist party has altered Tunisian attitudes toward religion, local analysts say.

Islamist rule has had an impact in varying degrees on the daily life of Tunisians, journalist Aymen Zammeli told Magharebia.

"Many citizens and families have changed their interests because of the position of one member of their families. The tendency to religiosity became visible and noted also by many," he said.

"The burqa became more common. The interest of number of parents to Qur'anic schools and religious education in general became more visible too," Zammeli added.

Fathia Saidi, a sociology professor and a political activist, told Magharebia that the most important indicators of the shift were a parallel economy, and the marginalisation of the service sector and tourism trade.

Saidi also pointed to a deteriorating relationship between the ruler and the ruled, as evidenced by recent events in Sidi Bouzid.

The government, "regardless of who leads it, is unable to address the volume of social and economic issues", Saidi said.

"This is especially true with a government that does not deal with reality through deep analysis of the nature of what is going on and what had happened and does not understand the needs and requirements of society," the professor added.

Despite all efforts, "members of the government of Ennahda showed major vulnerabilities in conflict and social conflict management. This government failed drastically in communicating with citizens. It did not even realise that during conflicts, there is a type of communication called crisis communication," she explained.

Maysa Kaabi, 33, told Magharebia that "the observer of the Tunisian street sees a change in some superficial behaviours like the increase of the number of veiled women".

"They didn't exist prior to the revolution. The same for beards and Afghani dresses which are considered foreign to the Tunisian society, like the veil," Kaabi said, explaining the shift "by the fact that the rise of Ennahda to power changed the composition of Tunisian society."

Moetez Arfaoui said, "We started to notice the effect of the rule of Ennahda on the daily life of Tunisians through new habits such as chaotic street carts vendors selling perfumes, incense, veils and other supplies associated with the Afghani or Wahhabi styles; styles that are foreign to Tunisia."

Posted by: Fred || 12/27/2012 00:00 || Comments || Link || E-Mail|| [6470 views] Top|| File under: Salafists
Morsi Hails Islamist-Backed Charter as 'New Dawn for Egypt'
[An Nahar] Egyptian President Mohamed Morsi on Wednesday hailed an Islamist-backed charter he pushed through despite fierce opposition protests as "a new dawn" for his country, and said he would now tackle a teetering economy.

In a televised national address, Morsi said he would reshuffle his government and renewed an offer of dialogue with the largely secular opposition.

But while "mistakes on both sides" occurred as the new charter was drafted and put to a referendum that gave it 64-percent voter support, he remained defiant over the "difficult" decisions he made.

"I only took decisions for God and in the interests of the nation," said Morsi, who hails from Egypt's

Moslem Brüderbund

.

The result, he contended, holding up the constitution, would cap nearly two years of turmoil since the overthrow of Hosni Mubarak


...The former President-for-Life of Egypt, dumped by popular demand in early 2011...


in February 2011, and allow Egypt to enter "an era with greater security and stability."

It was "a new dawn for Egypt," he said.

The opposition, however, has already dismissed the new charter and said it would fight on, challenging its legitimacy and positioning itself for legislative elections that are due within the next two months.

The head of the opposition National Salvation Front, Nobel peace prize laureate Mohamed ElBaradei


Egyptian law scholar and Iranian catspaw. He was head of the IAEA from December 1997 to November 2009. At some point during his tenure he was purchased by the Iranians. ElBaradei and the IAEA were jointly awarded the Nobel Peace Prize for something in 2005. After stepping down from his IAEA position ElBaradei attempted to horn in on the 2011 Egyptian protests which culminated in the collapse of the Mubarak regime. ElBaradei served on the Board of Trustees of the International Crisis Group, a lefty NGO that is bankrolled by the Carnegie Foundation, the Ford Foundation, the Bill & Melinda Gates Foundation, as well as George Soros' Open Society Institute. Soros himself serves as a member of the organization's Executive Committee.


tweeted that the constitution was "void" because it conflicts with international law in regard to "freedom of belief, expression, etc".

Posted by: Fred || 12/27/2012 00:00 || Comments || Link || E-Mail|| [6470 views] Top|| File under: Arab Spring
Algeria prepares for 'guerrilla' warfare
[Magharebia] The Algerian military is running combat simulation exercises on rocky terrain, ahead of possible confrontations against armed Islamists and terrorist brigades from northern Mali.

Since al-Qaeda and the Movement for Tawhid and Jihad in West Africa (MUJAO) are well-armed with weapons smuggled from Libya and stolen from within Mali, the Algerian army is taking an unconventional approach similar to guerrilla warfare

Algerian army, air force, national gendarmerie and special operation forces have trained all month in ways to conduct large-scale battles against

gang

s, El Khabar reported on Sunday (December 23rd).

These drills, which involve the use of modern communication devices and strategies, will run for a whole year.

The Algerian defence ministry mobilised ground forces towards southern provinces at the beginning of the month. Military vehicles and heavy equipment were moved to the border provinces of Adrar, Tamanrasset and Illizi.

The ministry aims to implement a shield plan along the southern border with Sahel countries. The decision was made as part of arrangements made by Algeria's security agencies to prepare for any possible military action by African forces in northern Mali.

Algeria's security agencies have also taken other measures to tighten control over the border with Mali, Libya and Tunisia. One such move is to crack down on groups that provide

cut-throats

with information, money and supplies. The security agencies have also imposed a security cordon on border areas to prevent terrorist groups from entering northern Mali to join the Islamist groups.

"The information available to Algerian security agencies confirms that there is a relation of co-operation and co-ordination between smuggling gangs, armed terrorist groups and arms trade mafia along the border strip between Algeria and Tunisia," Algerian Customs Information Director Buanam Majbar said.

Counter-terror agencies recently warned border security, army and gendarmerie forces against the smuggling of arms across the border. Security agencies also learned that MUJAO is seeking to recruit poor Algerians from southern provinces in return for money paid to their families.

"These military drills are aimed at evaluating the preparedness of security elements and their ability to deal with new developments on the ground," security expert Taher Ben Thamer told Magharebia.

"The army is required to deal with all possible scenarios, including the assumption that a large number of

cut-throats

will escape into Algeria in case the military campaign takes place in northern Mali; something that may pose a real threat to Algeria," he added.

Posted by: Fred || 12/27/2012 00:00 || Comments || Link || E-Mail|| [6468 views] Top|| File under: al-Qaeda in North Africa
UN condemns Timbuktu shrine destruction
[Magharebia] The destruction of four more Sufi shrines in northern Mali spurred outrage Tuesday (December 25th) from the United Nations


...an organization originally established to war on dictatorships which was promptly infiltrated by dictatorships and is now held in thrall to dictatorships...


"I am profoundly shocked by the ferocity that has marked the latest round of destruction of Timbuktu's mausoleums," UNESCO chief Irina Bokova said about the Sunday events.

Timbuktu tourism director Sane Chirfi told AP that that Ansar al-Din rebels linked to al-Qaeda in the Islamic Maghreb had demolished the shrines.

According to many residents of the "City of 333 Saints", the move was the rebels' reaction to the UN resolution calling for an international military intervention to oust the Islamists from northern Mali.

The United Nations on Thursday decided to back the Economic Community of West African States (ECOWAS) proposal to send 3,300 troops to the region.

The Security Council gave an initial one year authorisation to the African-led International Support Mission in Mali (AFISMA) to use "all necessary measures" to help Malian authorities retake land held by "terrorist,

bully boy

and

gang

s".

Posted by: Fred || 12/27/2012 00:00 || Comments || Link || E-Mail|| [6470 views] Top|| File under: Ansar Dine
Caribbean-Latin America
Chavez not yet dead
CARACAS, Venezuela (AP) -- Vice President Nicolas Maduro surprised Venezuelans with a Christmas Eve announcement that President Hugo Chavez is up and walking two weeks after cancer surgery in Cuba, but the news did little to ease uncertainty surrounding the leader's condition.

Sounding drunkenly giddy, Maduro told state television Venezolana de Television that he had spoken by phone with Chavez for 20 minutes Monday night. It was the first time a top Venezuelan government official had confirmed talking personally with Chavez since the Dec. 11 operation, his fourth cancer surgery since 2011.

"He was in a good mood," Maduro said. "He was walking, he was exercising."


Got to the bedside commode, did he?

Chavez supporters reacted with relief, but the statement inspired more questions, given the sparse information the Venezuelan government has provided so far about the president's cancer. Chavez has kept secret various details about his illness, including the precise location of the tumors and the type of cancer. His long-term prognosis remains a mystery.


Well no, actually it isn't...

Dr. Michael Pishvaian, an oncologist at Georgetown University's Lombardi Cancer Center in Washington, said it was an encouraging sign that Chavez was walking, and it indicated he would be able to return to Venezuela relatively soon. But he said the long term outlook remained poor.

"It's definitely good news. It means that he is on the road to recover fully from the surgery," Pishvaian said in a telephone interview with The Associated Press. "The overall prognosis is still pretty poor. He likely has a terminal diagnosis with his cancer that has come back."

Pishvaian and other outside doctors have said that given the details Chavez has provided about his cancer, it is most likely a soft-tissue sarcoma.

Maduro's announcement came just hours after Information Minister Ernesto Villegas read a statement saying Chavez was showing "a slight improvement with a progressive trend."


Sorta like General Franco...

Dr. Carlos Castro, director of the Colombian League against Cancer, an association that promotes cancer prevention, treatment and education, said Maduro's announcement was too vague to paint a clear picture of Chavez's condition.

"It's possible (that he is walking) because everything is possible," Castro told AP. "They probably had him sit in up in bed and take two steps."

"It's unclear what they mean by exercise. Was it four little steps?" he added. "I think he is still in critical condition."

Posted by: Steve White || 12/27/2012 00:00 || Comments || Link || E-Mail|| [6477 views] Top|| File under:
China-Japan-Koreas
Kim Jong-il 'Died in Fit of Rage Over Construction Project'
Former North Korean leader Kim Jong-il died in a fit of rage on Dec. 17, 2011 after being briefed about a serious leak at a hydro-electric power plant, a source claims. The plant in Huichon, Jagang Province was built to supply about half of the power needs of the capital Pyongyang.

"After being briefed about the leak, Kim Jong-il lambasted officials and ordered them to repair it," said the source, who asked to remain anonymous. "He rushed to make an on-site inspection of the facility unable to contain his anger and died suddenly."
North Korea announced on Dec. 19 last year that Kim died of a heart attack caused by stress and overwork while on a train on his way to a field inspection.

The Huichon power plant was one of the poster projects of the reclusive state's hopes to become a "powerful and prosperous nation." Construction began in March 2009, with Pyongyang boasting that it would resolve the chronic power shortage of the capital. Kim visited the site twice in 2009, four times in 2010 and twice in 2011. His son, incumbent leader Suet Face Kim Jong-un, has already been four times.


Like father, like son? Maybe Pudgy has a weak aneurysm somewhere...

Due to their incessant pressure, construction was completed on April 5 this year, just three years after groundbreaking and around seven years ahead of schedule. But the rush led to faulty construction, and cracks appeared on parts of the dam, which is 100 m high and 555 m long and capable of storing 850 million cubic meters of water.

"It wasn't just a crack. The safety of the entire dam was in question," the source said.


Sounds like the Fly Ash Brigade expanded its horizons...

Stress about the trouble at Huichon was apparently the last straw after Kim learned that steel and textile manufacturing plants, also touted as key projects, had serious defects as well.


Man, you just can't trust any reports you read in a genocidal, dictatorial, thuggish kleptocracy, can you...

A report on Dec. 22 in the official Rodong Sinmun daily, four days after Kim's sudden death, supports the story. "Once again our general quietly boarded a train headed to the northern part of the nation," it said. The northern part includes Hamgyong, Ryanggang and Jagang provinces.

Kim Jong-il apparently ordered those responsible to be severely punished.

Fat Boy Kim Jong-un did not attend a ceremony on April 5 marking the completion of the Huichon power plant, apparently to show he was still aggrieved over the project which led to his father's death.

But other questions about Kim senior's death remain. For instance, it took North Korea over 51 hours to announce Kim's death, twice as long than it took to announce his father and nation founder Kim Il-sung's in 1994. This raises suspicions that the North was trying to hide something.


Like that he collapsed in a gibbering fit...

At the time, intelligence officials said satellite images showed Kim's personal train never left Pyongyang on Dec. 17, raising suspicions that the official story that he died aboard the train was a lie.

Also, Kim Jong-il was famous for his nocturnal lifestyle and normally got up around noon, so at the time pundits speculated that it was unlikely he was on a train in the freezing morning, which is bad for patients with a weak heart.
Posted by: Steve White || 12/27/2012 00:00 || Comments || Link || E-Mail|| [6474 views] Top|| File under:
'Kim Jong-il Award' to Grace Int'l Figures
North Korea has established an international award in honor of its late leader Kim Jong-il, marking the 21st anniversary of his inauguration as supreme commander of the army, the official KCNA news agency reported Monday.

On the dead leader's birthday, also known as the "Day of the Shining Star," the award will be given to prominent politicians, public leaders, academics and business leaders who have "made outstanding contributions in their country's struggle for national independence, world peace and development of human culture," KCNA added.

The lucky recipients can look forward to a citation, a gold medal and a cup. KCNA claimed an award board composed of "prominent international figures" has been set up in New Delhi, India.


I really, really want to see the list of first awardees. Readers with a guess should enter them in the comments...
Posted by: Steve White || 12/27/2012 00:00 || Comments || Link || E-Mail|| [6468 views] Top|| File under:
India-Pakistan
Future terrorists to come from various religions
Nonetheless, most will still be jihadis, killing their way into Paradise.
[Dawn] An official US report warns that future

cut-throats

could come from many different religions, including Christianity and Hinduism.


No doubt that's so in the sweet by and by. Terrorism's a tool, used in the furtherance of an ideology. Thirty years ago if somebody got blown up or a plane was hijacked you thought "commie." In 1920 it was Bolsheviks and in 1900 it was anarchists. The fallacy being relied upon is called "Tu Quoque," in case you've forgotten: excusing one's own bad action by pointing out that one's opponent's acts or personal character are also open to question, in that case that "everybody does it."


"Right-wing and left-wing ideological groups -- some of the oldest users of terrorist tactics -- also will pose threats," the report adds.


The fact remains that currently terrorism is approximately 90 percent used by Islamists. The remaining ten percent or so is split among "all others," to include Nork assassins and the IRA.


But it hopes that the withdrawal of US forces from Iraq and a reduced military presence in Afghanistan will also decrease the terrorists' ability to use America for stirring up

Mohammedan

anger.


There are lots of excuses, to include using the U.S. as a strawman, for killing people. The end is power, and actual hatred of the U.S., if any, is only coincidental.


"The Future of Terrorism" is part of a larger report that studies global trends between now and 2030. The report was partially released earlier this month but the complete version has now been placed on the US State Department's website.


Ahah. Who better to analyze terrorism than the State Department? I understand Hillary was going to be present at the completion ceremony, but she stubbed her toe.


"The impending withdrawal of US forces from Iraq and decreases in US forces in Afghanistan will help to reduce the extent to which

cut-throats

can draw on the United States as a lightning rod for anger," says the report prepared by US intelligence agencies for American policymakers.


Brilliant. Simply brilliant. Anybody want to put money on that happening?


"Soon, US support for Israel could be the last remaining major focus of

Mohammedan

anger," the report adds.


... and that's going to wink out of existence sometime in the next four years.


Several circumstances are ending the current Islamist phase of terrorism, indicating that "the recent religious wave is receding and could end by 2030", the report adds.


When these things "end" it's usually pretty quick. There weren't a lot of Nazi saboteurs in 1946. Sometime soon after 1992 the Muddle East bad guyz decided they weren't really Commies. For awhile they didn't know what they were, but then they got that Olde Time Religion and they were off again. There's also a residue left when they do wink out of existence, which means they don't quite go away for years. Hence the PFLP and DFLP in Paleostine and the PKK in Turkey, still red-flagging it, the former mere ghosts of their old selves.


It points out that past terrorist waves, the Anarchists in the 1880s and 90s, the post-war anti-colonial terrorist movements, the new left in 1970s, also ended in a similar fashion.


The New Left disappeared from the ranks of terrorism pretty quick. I think Patty Hearst and Aldo Moro were probably the straws that broke the camels' American and European humps. It was made easier by the fact that the groups were very small. That helped maintain secrecy and such, but it also meant that they could all be rounded up in an afternoon, maybe a weekend. And once that happened there wasn't a hidden red brigade or two to carry on. A few years ago we watched the breakup of November 17 in Greece, which fit that pattern precisely.


But the report warns that "terrorism is unlikely to die completely because it has no single cause".


True. It's a tool, and the ideology behind it is the dangerous part. But that means, I'd think, that the problem isn't terrorism but the teachings of the Profit Moe. Once they're rooted out and replaced by practicing agnostics things will be much better.


The report compares terrorism to a forest fire and says that traditional use of the term "root cause" for understanding what drives terrorism is misleading. Like a forest fire, "a mixture of conditions such as dry heat, a spark, and wind lead to terrorism" as well.


Sounds like trouble on the shores of Gitcheegoomee. Bulwer-Lytton is chuckling in his grave.
Posted by: Fred || 12/27/2012 00:00 || Comments || Link || E-Mail|| [6476 views] Top|| File under:
Qazi wants: local Taliban's office in country
The syphilis has finally settled in his brain.
[Dawn] Former Jamaat-e-Islami
...The Islamic Society, founded in 1941 in Lahore by Maulana Sayyid Abul Ala Maududi, aka The Great Apostosizer. The Jamaat opposed the independence of Bangladesh but has operated an independent branch there since 1975. It maintains close ties with international Mohammedan groups such as the Moslem Brotherhood. the Taliban, and al-Qaeda. The Jamaat's objectives are the establishment of a pure Islamic state, governed by Sharia law. It is distinguished by its xenophobia, and its opposition to Westernization, capitalism, socialism, secularism, and liberalist social mores...
chief Qazi Hussain Ahmad
... third president (1987--2009) of the Pak Jamaat-e-Islami. Qazi was also head of the Muttahidah Majlis-e-Amal until his ego became bigger than the organization. Qazi is what is known as a fiery preacher, which means he has lots of volume, a good delivery, and not a lot of reverence for coherence. He was the patron of Gulbuddin Hekmatyar, Rasool Sayyaf and Osama bin Laden during the war against the Soviets. He used to recommend drinking camel's urine to maintain good health before his kidneys started to go...
on Tuesday said Pak Taliban should be allowed to open an office in the country to clear their position on acts of terrorism.

Mr Qazi told

news hound

s after a public meeting here that if the US could allow Afghan Taliban to set up an office in Qatar, then the Pakistain should give the same facility to local Taliban on its soil.

"In my personal opinion, Pak Taliban should have a proper office in the country as it will help the world learn about their stand on acts of terrorism taking place in Pakistain or abroad," he said.

The ex-JI chief said the US was holding peace talks with Afghan Taliban, Hizb-e-Islami and other groups but ironically, Pakistain was not allowed to hold dialogue with Pak Taliban.

He said the lasting peace in the region could be ensured by the withdrawal of the US and NATO


...the North Atlantic Treaty Organization. A collection of multinational and multilingual and multicultural armed forces, all of differing capabilities, working toward a common goal by pulling in different directions...


forces from Afghanistan.

Mr Qazi blamed the US presence in Afghanistan for acts of terrorism in Pakistain. He said if the government wanted peace, then it should stop following the pro-US policies.

The ex-JI chief said his party would support the all parties conference on counterterrorism if it was called to hold meaningful discussion. He added that violence couldn't be stopped by the use of force.

Mr Qazi supported religious scholar and Minhajul Koran International chief Tahirul Qadri's call for electoral reforms, but rejected his call for giving the army and the judiciary participation in the interim setup created for the next elections.He said if the Constitution was followed, there was no room for the army and judiciary in the caretaker government.

The ex-JI chief said his party was trying to force the government to hold general elections on time and that it wouldn't support any attempt to delay the imminent polls.

He urged the Election Commission to follow articles 62 and 63 of the Constitution before holding elections.

JI leaders Sirajul Haq and Qazi Luqman also addressed the public meeting.

In Swari area of Buner, provincial JI chief Professor Mohammad Ibrahim on Tuesday addressed a party meeting and said the current rulers were pursuing the US agenda in the garb of anti-terror war whose sufferers were innocent people.

He said the US had never been a trusted friend of Pakistain but even then, the rulers and military generals were loyal to the US.

Mr Ibrahim said his party believed in adherence to the Constitution and would come to power through democratic process. He said JI was striving for the enforcement of Islamic law in the country.

The JI leader urged the party workers to prepare for the imminent elections.

JI district chief Mohammad Hanif and religious scholar Dr Fazali Azeem also spoke on the occasion.

Posted by: Fred || 12/27/2012 00:00 || Comments || Link || E-Mail|| [6462 views] Top|| File under: Govt of Pakistan
Israel-Palestine-Jordan
Israel building new fence along Syrian border
Israel is building a new and better fence along its border with Syria to prepare for likely instability after the expected fall of President Bashar al-Assad, its military told dpa Wednesday.

The new obstacle aims to strengthen an existing barrier along the 90-kilometre armistice line between the Israeli- and Syrian-controlled part of the Golan Heights, Major Arye Shalicar said. It will include cameras and sharks with frickin' lasers on their foreheads trenches, he said.

Israel's border with Syria, secured in some areas by a relatively basic fence, has been considered stable for years. The Syria conflict is the main reason for the construction of a new one, but the protests of June 5 and May 15, 2011 also played a role, when hundreds of Syrians and Palestinians took Israel by surprise by storming the border.

Construction on the new fence began about a year ago. A Channel 2 report said it was being built at an unusually expedited tempo with the goal of being completed within months. The result is expected to be much like the system Israel built along its border with Egypt.

"The reality in Syria is no longer what it was five or 10 years ago. It is clear that the reality will change one way or another. No matter what will happen, it won't remain what it was," said the spokesman, describing the project as a "preemptive measure."
Posted by: Steve White || 12/27/2012 00:00 || Comments || Link || E-Mail|| [6469 views] Top|| File under:
Syria-Lebanon-Iran
Syrian General Whose Task Was Halting Defections Flees
Syria's government suffered an embarrassing new setback as the top general responsible for preventing defections within the military became a defector himself, making what insurgents described on Wednesday as a daring back-roads escape by motorcycle across the border into Turkey.

Maj. Gen. Abdul Aziz Jassem al-Shallal spoke of his defection in a video on Al Arabiya.

The defector, Maj. Gen. Abdul Aziz Jassem al-Shallal, the chief of the military police, was one of the highest-ranking military officers to abandon President Bashar al-Assad in the nearly two-year-old uprising against him.

His departure, first reported by Al Arabiya late on Tuesday evening and confirmed by opposition figures on Wednesday, came as a flurry of diplomatic activity suggested the possibility of movement toward a political solution to the Syrian crisis. A deputy Syrian foreign minister flew to Moscow for meetings with Kremlin officials, and the international envoy who met with Mr. Assad in Damascus earlier this week was planning to visit Moscow this weekend. Russia, one of Mr. Assad's most ardent foreign defenders, has in recent weeks suggested it was open to a negotiated transition that would ease him out of power.
Posted by: tipper || 12/27/2012 04:06 || Comments || Link || E-Mail|| [6472 views] Top|| File under:
Iran Rejects Interference Accusations by Gulf States
[An Nahar] Iran on Wednesday rejected as "baseless" allegations by Gulf Arab states that Tehran is interfering in their internal affairs, the official IRNA news agency reported.

"Shifting the regional states' responsibility in regards to their domestic problems is to escape realities on the ground," foreign ministry

front man

Ramin Mehmanparast was quoted as saying.

His comments came a day after the six Gulf Cooperation Council states -- Soddy Arabia


...a kingdom taking up the bulk of the Arabian peninsula. Its primary economic activity involves exporting oil and soaking Islamic rubes on the annual hajj pilgrimage. The country supports a large number of princes in whatcha might call princely splendor. When the oil runs out the rest of the world is going to kick sand in their national face...


, Qatar, Bahrain, Kuwait, Oman, and the United Arab Emirates-- in a joint statement, said they "reject and denounce" Iran's "continued interference" in their internal affairs.

The GCC statement added that Tehran must "immediately and completely stop these actions and policies that increase regional tension and threaten security and stability".

Relations between the Shiite-dominated Iran and most Sunni-ruled GCC states have been strained since Gulf troops rolled into Bahrain last year to help put down Shiite-led protests.

"Attributing these problems to outside (countries) or using oppressive methods are not a correct way of responding to popular demands," Mehmanparast said, referring to the events in the Sunni-ruled but Shiite-majority Bahrain.

The GCC had in its Tuesday statement also condemned Iran's "continued occupation of the three Gulf islands" of Abu Musa, Greater Tunb and Lesser Tunb claimed by both Iran and the United Arab Emirates since 1970s.

Mehmanparast said the UAE's

illusory sovereignty

over the islands was a "baseless claim" and stressed that the three islands are an "inseparable part of Iran".

The petro-Gulf-Arab states also expressed concern


...meaning the brow was mildly wrinkled, the eyebrows drawn slightly together, and a thoughtful expression assumed, not that anything was actually done or indeed that any thought was actually expended...


that any accident at Iran's nuclear plant located at the Gulf port city of Bushehr would spread radiation throughout the region.

In reply, Mehmanparast said the power plant has been built to "high-level international standards."

Posted by: Fred || 12/27/2012 00:00 || Comments || Link || E-Mail|| [6466 views] Top|| File under: Govt of Iran
Turkey Willing to Export Electricity to Syria Again
[An Nahar] Turkey will provide neighboring Syria with electricity if asked but the deteriorating situation there makes such a move unlikely, the energy minister said on Wednesday.

"We'll give electricity to Syria if they want," Taner Yildiz was quoted as saying by the Anatolia news agency.

"But they have neither a desire, nor the infrastructure to be able to buy electricity," he said. "It is out of question to talk about electricity in a place where ovens are bombed by planes."

In October, Turkish officials announced that Syria has stopped buying electricity from Turkey but said that the decision was the result of damage to Syrian power infrastructure.

Turkey had been providing 20 percent of Syria's power supplies.
Posted by: Fred || 12/27/2012 00:00 || Comments || Link || E-Mail|| [6465 views] Top|| File under: Govt of Syria
Who's in the News
30
[untagged]
6
Govt of Syria
4
al-Qaeda in North Africa
4
Govt of Pakistan
3
al-Shabaab
3
Arab Spring
1
Govt of Sudan
1
Lashkar-e-Islami
1
Narcos
1
Salafists
1
Taliban
1
al-Qaeda in Arabia
1
Ansar Dine
1
Baloch Liberation Army
1
Govt of Iran
1
Govt of Iraq
Bookmark
E-Mail Me
The Classics
The O Club
Rantburg Store
The Bloids
The Never-ending Story
Thugburg
Gulf War I
The Way We Were
Bio
Merry-Go-Blog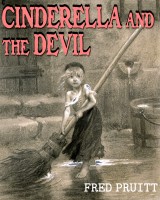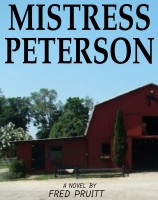 On Sale now!


A multi-volume chronology and reference guide set detailing three years of the Mexican Drug War between 2010 and 2012.

Rantburg.com and borderlandbeat.com correspondent and author Chris Covert presents his first non-fiction work detailing the drug and gang related violence in Mexico.

Chris gives us Mexican press dispatches of drug and gang war violence over three years, presented in a multi volume set intended to chronicle the death, violence and mayhem which has dominated Mexico for six years.
Click here for more information


Meet the Mods
In no particular order...


Steve White
Seafarious
Pappy
lotp
Scooter McGruder
john frum
tu3031
badanov
sherry
ryuge
GolfBravoUSMC
Bright Pebbles
trailing wife
Gloria
Fred
Besoeker
Glenmore
Frank G
3dc
Skidmark
Alaska Paul



Better than the average link...



Rantburg was assembled from recycled algorithms in the United States of America. No trees were destroyed in the production of this weblog. We did hurt some, though. Sorry.
3.235.179.111

Help keep the Burg running! Paypal: