Africa Horn
Somaliland ready to resume talks with Somalia
[Shabelle] The self-declared republic of Somaliland in north Somalia has repeated its readiness to have talks with the Somali federal government.

Speaking to the BBC Somali service from Djibouti where both the leader of Somaliland and the president of Somalia are present, the foreign minister of Somaliland Mohamed Abdullahi Omar has repeated that Somaliland is ready to restart the talks with Somalia which began under the transitional government led by Sheikh Sharif.

The minister has said the time and the venue for the resumption of the talks has not been agreed yet.

Somaliland, which is a region in north Somalia, has declared its as a separate republic from the rest of Somalia soon after the collapse of central government in Mogadishu 1991 but no nation in the world has recognized it yet.
Posted by: Fred || 12/20/2012 00:00 || Comments || Link || E-Mail|| [10794 views] Top|| File under:
Somali militant group dismisses American jihadist as ´´a liar and a hunter of fame´´.
[Shabelle] Somali

turban

group of Al shabab has distanced its self and its foreign members from the American born jihadist Abu Mansur Al Amriki , calling a man who is out of touch in the reality of the group´s fight in Somalia and a man obsessed with becoming a famous man in the world.

Al Amriki was undoubtedly a prominent figure within Alshabab before this cycle of rift.

In statement released by the group yesterday and published by websites affiliated with it the group said ´´ In the last few months the story of Abu Mansur Al-Amriki has been playing out in the media circles, not only feeding the narrative of the Western media that deep ideological differences were beginning to devour the Mujahideen in Somalia, but also leaving the

Moslem

Ummah extraordinarily confounded with a string of video releases that have stimulated a wide range of diverse reactions´´

The statement continued as a quote ´´In the light of these events and for the sake of clarification of the intricacies surrounding the Abu Mansur saga, Harakat Al-Shabaab



... the personification of Somali state failure...


Al-Mujahideen hereby declares that Abu Mansur Al-Amriki does not, in any way, shape or form, represent the views of the Muhajireen in Somalia. The opinions expressed by Abu Mansur, the alleged frictions and the video releases are merely the results of personal grievances that stem purely from a narcissistic pursuit of fame and are far removed from the reality on the ground´´

Abu Mansur Al amriki has issued videos explaining that there is a rift between the foreign jihadists and those of the local within Al shabab.

In his first video, he told that he feared his life from a harm by internal conspiracy from Al shabab.

In a later video, he told that there are suspicions among the

imported muscle

with Al shabab that their some of their Somali allies were behind attacks that killed prominent figures within the foreign jihadists in Somalia.

The rift he was talking about now seems to be spilling over.


This article starring:
Abu Mansur Al Amriki
Posted by: Fred || 12/20/2012 00:00 || Comments || Link || E-Mail|| [10794 views] Top|| File under: al-Shabaab
Somalia ready to try pirates on its soil, says chief of justice
[Shabelle] the chief of Somali Supreme Court Aydiid Abdullahi Ilka Hanaf has declared that
Somali pirates seized by international would be tried inside the country.

In an exclusive interview with Shabelle media, Ilka hanaf said that the justice system in Somalia can handle now the trails of Somali pirates and that it is not needed to take pirates to foreign countries to face justice there.

It was a common case that Somali pirates seized or tossed in the clink
Please don't kill me!
by the international naval forces patrolling the Somali waters to be tried in foreign countries sometimes countries as far as in Europe, Asia and America.

Pirates armed with heavy weaponry have been rampant in Somali waters threatening one of the world´s commercial shipping lines by hijacking any sort of ship their eyes could set on.
Posted by: Fred || 12/20/2012 00:00 || Comments || Link || E-Mail|| [10794 views] Top|| File under: Pirates
Sahel insecurity poses global threat, study finds
[Magharebia] Terrorists in northern Mali could expand operations to Libya, Mauritania and Niger, according to a recently published study.

European researchers with the Monitoring Centre for Organised Crime (OPCO) released a report in November stating Sahel states could lose control of their territory and possibly face regime collapse from the growing jihadist threat.

The centre also warned the Sahel could face more chaos in the years to come, according to a December 11th El Khabar report on the study. The researchers also indicated a growing number of Europeans were joining al-Qaeda terror training camps in the region known as Azawad.

These camps have become more of a threat to European security than al-Qaeda camps in Afghanistan, according to the centre. The study also claimed that between 8,000 and 14,000 people were members of al-Qaeda and affiliated groups in the Sahel and North Africa.

The number is expected to double in a year or two if no action is taken in northern Mali, OPCO warned.

Mauritanian journalist Mohamed Ould Sid al-Mokhtar said the study offered a thorough analysis but was too pessimistic.

"The fact is, this opinion is not widely shared by the countries of the region and the Sahel," Ould Sid al-Mokhtar said. "Most observers expect instead the collapse of terrorist groups. The evidence includes splits within

forces of Evil

themselves."

He also pointed to developments in sanctioning and blacklisting terror groups in the region, saying the terror groups' financial resources are drying up as well as "the reluctance of Maghreb youth to join these groups".

"In addition, there is the intention of the Economic Community of West African States (ECOWAS) to wage a war to liberate the territory of Azawad controlled at this point by the Islamists. Islamist groups indeed represent a real risk, but not to the degree shown in the study," he added.

Al-Qaeda leaders refer to Mali, Chad, Mauritania, Libya and Niger as "The Great Islamic Desert". The Arab Spring provided an opportunity for the growth of influence of Islamist

bully boyz

in the Sahel.

Posted by: Fred || 12/20/2012 00:00 || Comments || Link || E-Mail|| [10794 views] Top|| File under: al-Qaeda in North Africa
U.N. Envoy Calls for Both Talks and Military Prep in Mali
[An Nahar] Crisis talks with the Islamist

snuffies

occupying northern Mali need to go hand in hand with credible preparations for an African-led military intervention, the United Nations


...an organization which on balance has done more bad than good, with the good not done well and the bad done thoroughly...


' special envoy for West Africa said Wednesday.

"No pacifist solution will be possible without credible military preparation," U.N. envoy for the Sahel region
... North Africa's answer to the Pak tribal areas...
Romano Prodi said after talks with Niger's President Mahamadou Issoufou.

"Once the military action is credible, it will be necessary to move ahead with parallel negotiations."

West African regional bloc ECOWAS has 3,300 troops on standby for a military mission to reclaim Mali's vast desert north, but the U.N. has expressed reservations and warned a deployment could take almost another year.

On Monday, African Union


...a union consisting of 53 African states, most run by dictators of one flavor or another. The only all-African state not in the AU is Morocco. Established in 2002, the AU is the successor to the Organisation of African Unity (OAU), which was even less successful...


leaders called for the urgent deployment of the force to retake the

La Belle France

-sized territory, where residents are being subjected to strict Islamic law.

But Prodi stressed that it was vital to approach the matter seriously and lay down heavy-duty groundwork before moving forward.

We need "to prepare well for the action, as it'll be necessary to synchronize and coordinate with troops from different countries", he said.

Posted by: Fred || 12/20/2012 00:00 || Comments || Link || E-Mail|| [10794 views] Top|| File under: Ansar Dine
Arabia
Yemen Says Artillery Rockets Behind Explosion at Gas Pipeline
[Yemen Post] Yemen said on Monday the

kaboom

which hit the natural gas pipeline in southeastern Shabwa province was caused by an act of sabotage, not due to a previously reported pressure inside the pipeline.

The state news agency Saba quoted an investigate team as saying the pipeline was bombed by two artillery rockets and then natural gas leaked over 80 meters.

"The two rockets were placed at the pipeline leading to pressure inside it and then to the gas leak," the

Sherlocks

were quoted as adding.

Yemen LNG confirmed on Sunday the sabotage of the 320-km pipeline, which links Block 18 in Marib to the Balhaf Liquefaction Plant in Shabwa. But its statement did not include details.

The pipeline has been repeatedly attacked this coinciding with repeated attacks on the country's oil pipelines since last year.

Two of the country's oil pipelines including the Marib-Ras Isa pipeline are still down after successive bombings early last month.

The authorities have been negotiating the tribes and signed an agreement with the elders to allow the teams in to fix the damages and to prevent more attacks on them.

Earlier, the teams fixed the Marib pipeline at some

kaboom

sites but tribal saboteurs and suspected Al-Qaeda

beturbanned goons

continued to blow up it forcing the army to launch an offensive against them.

The finance ministry has recently said the repeated attacks on the oil pipelines have been blamed for $500 million in lost revenues during the past nine months so far.


Posted by: Fred || 12/20/2012 00:00 || Comments || Link || E-Mail|| [10794 views] Top|| File under: al-Qaeda in Arabia
Benomar threatens challengers of Yemen's settlement
[Yemen Post] UN Envoy to Yemen Jamal Benomar has threatened with imposing sanctions against challengers of Yemen's settlements.

In November, Benomar held meetings with the former president President-for-Life Ali Abdullah Saleh


... Saleh initially took power as a strongman of North Yemen in 1977, when disco was in flower, but he didn't invite Donna Summer to the inauguration and Blondie couldn't make it...


and high-ranking officials of the General People Congress in attempts to persuade Saleh to resign from the General People Congress (GPC.)

Saleh is repeatedly charged by Yemeni political parties and politicians with impeding the political settlement.

During his meeting with President Abdurabu Mansour Hadi


...the second and possibly the last president of Yemen, successor to former President-for-Life Ali Abdullah Saleh...


on Tuesday hours after his arrival to Sana'a, Benoma discussed with Hadi Yemen's updates and preparations for the National Dialogue Conference.

Benomar affirmed that the UN Security Council closely follows up Yemen's developments and how to implement the GCC-crafted power transfer deal and the UN resolutions on Yemen.

Media sources said Benomar attended a meeting held in Riyadh by southern leaders to discuss their attitudes towards the National dialogue conference and the southern case.

International and regional efforts are exerted to persuade all Yemeni groups and functions to take part in the dialogue, but some groups of the southern movement still refuse the participation.

International states affirm that the dialogue is the only way to solve the grievances of southerners, urging the southern leaders to take part in dialogue without preconditions.

The former vice president of Yemen Ali Salem Al-Beidh calls for secession, but other southern leaders warn that the separation of South Yemen will inflame sectarian wars in the north and regional wars in the south.


Posted by: Fred || 12/20/2012 00:00 || Comments || Link || E-Mail|| [10795 views] Top|| File under: Arab Spring
China-Japan-Koreas
Mind the Gap Between Rhetoric and Reality
by Roger Cavazos


From June. A detailed review of how the DPRK might attack the ROK, and how it would fail. Long but worth the read, particularly if you have a mil background.
Posted by: Steve White || 12/20/2012 00:00 || Comments || Link || E-Mail|| [10797 views] Top|| File under:
Down Under
Australian DJ apologizes for anti-Lebanese remarks
Sorry headline should read: Australian DJ apologizes for telling the truth.


Controversial Australian DJ Alan Jones apologized Wednesday for comments he made in 2005 in which he called Lebanese men "vermin" and "mongrels" who "simply rape, pillage and plunder a nation that's taken them in," Australian media reported.

Jones, from Sydney radio station 2GB, was ordered to make the apology by the Administrative Decisions Tribunal, after Lebanese community leader Keysar Trad filed a complaint against Jones and 2GB.

"I apologize for making those comments and I recognize they were unlawful and I also apologize on behalf of Radio 2GB,'' he said, according to the national news agency, AAP.

However, after the apology aired Trad told AAP that "no 40-second segment can balance years of criticism of the Muslim community." He also said that Jones comments may have contributed to the Cronulla riots of 2005, in which people of Middle Eastern appearance were attacked.



Posted by: tipper || 12/20/2012 02:01 || Comments || Link || E-Mail|| [10793 views] Top|| File under:
India-Pakistan
High security at Chaklala Airbase
[Dawn] After the terrorist attack in Beautiful Downtown Peshawar


...capital of Khyber Pakhtunkhwa (formerly known as the North-West Frontier Province), administrative and economic hub for the Federally Administered Tribal Areas of Pakistan. Peshawar is situated near the eastern end of the Khyber Pass, convenient to the Pak-Afghan border. Peshawar has evolved into one of Pakistan's most ethnically and linguistically diverse cities, which means lots of gunfire.


, law enforcement agencies here reviewed security around Chaklala Airbase and the Benazir Bhutto


... 11th Prime Minister of Pakistain in two non-consecutive terms from 1988 until 1990 and 1993 until 1996. She was the daughter of Zulfikar Ali Bhutto, founder of the Pakistain People's Party, who was murdered at the instigation of General Ayub Khan. She was murdered in her turn by person or persons unknown while campaigning in late 2007. Suspects include, to note just a few, Baitullah Mehsud, General Pervez Musharraf, the ISI, al-Qaeda in Pakistain, and her husband, Asif Ali Zardari, who shows remarkably little curiosity about who done her in...


International Airport (BBIA) and decided to further tighten the security measures there.

Sources said in response to the attack on the PAF base in Peshawar, police and intelligence officials along with other security
agencies carried out a survey of the surrounding areas of the Chaklala Airbase.

When contacted, Israr Ahmed Abbasi, the senior superintendent of police (operation), told Dawn that security had been tightened around the airbase and the BBIA.

He said as part of the reviewed security, round-the-clock patrolling by elite force commandos along the runway had been started. Besides, more police personnel have been deployed at the pickets.

The SSP said manpower at the police pickets close to the takeoff and landing sites of the airport had also been increased.

"Police have been trying to ensure foolproof security along the surrounding areas while the Airport Security Force (ASF) is fully prepared to protect the airport from inside," the SSP said.

The sources said police had already informed the authorities concerned at the PAF base and the airport that there were some spots (boundary wall of low height) which could be vulnerable to terrorist attacks. The authorities were requested to take all
possible measures to make those areas secure.

Posted by: Fred || 12/20/2012 00:00 || Comments || Link || E-Mail|| [10793 views] Top|| File under: Govt of Pakistan
Assault on PAF base: Six of 10 attackers were foreigners, PA told
[Dawn] The Khyber-Pakhtunkhwa


... formerly NWFP, still Terrorism Central...


Assembly was told on Tuesday that six of the 10

gun-hung tough guys

who took part in assault on PAF base in Beautiful Downtown Peshawar


...capital of Khyber Pakhtunkhwa (formerly known as the North-West Frontier Province), administrative and economic hub for the Federally Administered Tribal Areas of Pakistan. Peshawar is situated near the eastern end of the Khyber Pass, convenient to the Pak-Afghan border. Peshawar has evolved into one of Pakistan's most ethnically and linguistically diverse cities, which means lots of gunfire.


and the subsequent gun-battle with police were foreigners.

Speaking on floor of the house, Provincial Information Minister Mian Iftikhar Hussain said that nationality of the

jacket wallah

s who had blown themselves up in a van outside the base and those killed subsequently by police had been ascertained.

"The killed

gun-hung tough guys

belonged to Kyrgyzstan, Daghistan, Uzbekistan and Chechnya," he said and added that blood samples of the killed

bully boyz

had been sent for DNA test.

Giving details, the minister said that the

gun-hung tough guys

killed in Saturday night attack included two Chechens and three Paks.

He said that five more

gun-hung tough guys

killed in Pawaka village adjacent to the airport the following day included one each from Pakistain, Kyrgyzstan, Daghistan, Uzbekistan and Chechnya.

Mr Hussain said that Taliban were short of local

bully boyz

and now they had engaged foreigners to fulfill their designs. "Now they (Taliban) use their well-trained

hard boy

s," he said.

About tattoos on bodies of the

hard boy

s, he said that many religious scholars had termed such paintings on human body strictly prohibited.

Posted by: Fred || 12/20/2012 00:00 || Comments || Link || E-Mail|| [10793 views] Top|| File under: al-Qaeda in Pakistan
Challenges remain in Kurram after ouster of militants
[Dawn] The military said on Tuesday that central Kurram had been purged of

turban

s, but troops would stay till the civil administration become capable to perform its duties.

"The security forces have done their job and the area has been cleared off the Islamic fascisti except few small pockets," Operation Commander Brigadier Tariq Aman told a group of journalists at a makeshift Brigade Headquarters in Sadda town, lower
Kurram Agency


...home of an intricately interconnected web of poverty, ignorance, and religious fanaticism, where the laws of cause and effect are assumed to be suspended, conveniently located adjacent to Tora Bora...


He said that objectives of the operation "Mamozai" had been achieved to secure the entire areas in central Kurram adjacent to the troubled Orakzai and Khyber agencies. He said that troops had reached Saama Bazaar and Joggi areas, demarcation points separating Kurram and Orakzai.

A substantial number of troops are still in the area to assist the Frontier Corps and Levies Force, and displaced families have been sent back to their homes. "It was a coordinated operation conducted by the army, Frontier Corps and Pakistain Air Force," said Brig Aman. Political agent Yousaf Rahim and Commandant Kurram Militia Col Sher Jeel also briefed media about return process of internally displaced persons and rehabilitation activities in the conflict-stricken valley.

The first phase of operation was launched in July 2011 and second in October 2011 that lasted till May 2012. The officials said that forces had suffered 75 casualties, while 220 soldiers were

maimed

and 90 personnel suffered because of frostbite.

They said that about 500

turban

s, including foreigners, had been killed in the operation.

But like Mullah Fazlullah

...son-in-law of holy man Sufi Mohammad. Known as Mullah FM, Fazlullah had the habit of grabbing his FM mike when the mood struck him and bellowing forth sermons. Sufi suckered the Pak govt into imposing Shariah on the Swat Valley and then stepped aside whilst Fazlullah and his Talibs imposed a reign of terror on the populace like they hadn't seen before, at least not for a thousand years or so. For some reason the Pak intel services were never able to locate his transmitter, much bomb it. After ruling the place like a conquered province for a year or so, Fazlullahs Talibs began gobbling up more territory as they pushed toward Islamabad, at which point as a matter of self-preservation the Mighty Pak Army threw them out and chased them into Afghanistan...
of Swat


...a valley and an administrative district in the Khyber Pakhtunkhwa Province of Pakistain, located 99 mi from Islamabad. It is inhabited mostly by Pashto speakers. The place has gone steadily downhill since the days when Babe Ruth was the Sultan of Swat...


the most wanted man in the area, Mullah Toofan, who was leading local and foreign

turban

s, has escaped. A security official said that a hardened

turban

from Azerbaijan named Zahoor Aslanov had been killed in action.

"Mullah Toofan might be in Orakzai or Khyber, but he has been routed from central Kurram," said Brig Aman. He said that one of the objectives of the operation to put brakes on frequent movement of Islamic fascisti from one tribal area to another had been materialised.

"Central Kurram was described as 'don't go area' because of its tough terrain and militancy. Now people can move freely because state's writ has been restored," he maintained.

He said that security forces had now been deployed almost at all unfrequented routes to block such movements. He said that Thall-Parachinar Road which remained closed for four years had been reopened after the

turban

s' defeat.

MAIN CHALLENGES: Though the military authorities claimed victory over Taliban in central Kurram, revival of the tribal system, rehabilitation of displaced families and reconstruction of infrastructure are main challenges faced by the government.

Conflict in this mountainous part of Kurram Valley has left trail of destruction, and according to officials and

rustics

, Islamic fascisti had set on fire hamlet of houses in Masozai, Alisherzai and other areas. Over 30,000 families were displaced when troops launched campaign and many of them sought shelter in New Durrani Camp in lower Kurram.

Political agent Yousaf Rahim told media that according to preliminary survey around 2,400 houses had been destroyed in the area.

The administration and Fata Disaster Management Authority had started return process of the IDPs and 1,200 families had been rehabilitated in Mosazai, he said and added that relief agencies had provided temporary shelter, food and non-food items to returnees.

He said reconstruction of government infrastructure, including schools and hospitals, required about Rs717 million.

Mr Rahim said that with the assistance of donor agencies the FDMA and local administration would carry out damage need assessment survey of the area and the federal government would be asked to compensate affected people.

Posted by: Fred || 12/20/2012 00:00 || Comments || Link || E-Mail|| [10794 views] Top|| File under: TTP
Mumbai attacks case: India 'disappointed' at US immunity for ISI
[Dawn] India on Wednesday called a declaration that Pakistain's intelligence service and former chiefs enjoy immunity in a case related to the 2008 Mumbai attacks a "serious disappointment".

The Indian government has long alleged that the Inter-Services Intelligence agency was behind the Islamist attacks which left 166 people dead – an accusation denied by Islamabad.

The Indian statement was in response to an affidavit filed in a US court earlier in the week in which the US government said Pakistain's ISI and its former chiefs, Ahmed Shuja Pasha and Nadeem Taj, "enjoy immunity" in the Mumbai attacks.

The US affidavit is "a matter of deep and abiding concern", the Indian government statement said, noting Washington has publicly said it is committed to bringing "those responsible for the Mumbai terror attacks to justice".

"The decision of the US authorities in this case is a cause of serious disappointment," said the Indian statement.

The New York federal court is hearing a case filed by US survivors of the Mumbai attacks and family members of the victims against Pasha, Taj and other ISI officials.

Leaders of the Lashkar-e-Taiba
...the Army of the Pure, an Ahl-e-Hadith terror organization founded by Hafiz Saeed. LeT masquerades behind the Jamaat-ud-Dawa facade within Pakistain and periodically blows things up and kills people in India. Despite the fact that it is banned, always an interesting concept in Pakistain, the organization remains an blatant tool and perhaps an arm of the ISI...
(LeT)

orc

group, including its founder Mohammed Hafiz Muhammad Saeed



...who would be wearing a canvas jacket with very long sleeves anyplace but Pakistain...


, are also named in the suit. India has accused Pakistain's ISI of collaborating with the LeT to mount the attacks.

The US government insisted in its affidavit that Pakistain must take steps to dismantle the LeT and support India's efforts to counter

orc

threats, according to the Press Trust of India (PTI).

But at the same time the affidavit said, "the ISI is entitled to immunity because it is part of a foreign state", the PTI report stated.

India last month hanged Pak national Mohammed Ajmal Kasab, the lone surviving gunman of 10 attackers who raided targets including top hotels and a Mumbai railway station while holding elite Indian Special Forces at bay.

Posted by: Fred || 12/20/2012 00:00 || Comments || Link || E-Mail|| [10793 views] Top|| File under: Govt of Pakistan
Israel-Palestine-Jordan
Palestinians aim to isolate Israel with new steps
Weeks ahead of Israeli elections, Palestinian officials are already plotting a series of tough steps against Israel to be taken if, as polls predict, Prime Minister Benjamin Netanyahu is re-elected and peace efforts remain stalled.

Emboldened by their newly upgraded status at the United Nations, the Palestinians are talking of filing war crimes charges against Israel,


...so that Israeli leaders could die in five-star hotels in The Hague while awaiting trial...

staging mass demonstrations in the West Bank,


...because nothing says power to the people like a mass demonstration...

encouraging the international community to impose sanctions,


...because the Paleos see the horrible effect of sanctions on the Mad Mullahs™ of Iran, and the modulating effect of sanctions on North Korea...

and ending the security cooperation that has helped preserve quiet in recent years.


...because we all know how impotent the Joooz feel when Paleos get all manly with their gun sex...

These plans, combined with growing international impatience with Israeli settlement construction, could spell trouble and international isolation for the Israeli leader.


The Europeans, at least, may talk loudly to appease their various antisemitic constituencies, but they salivate at least as loudly over manufacturing partnerships with Israeli technical companies and contracts for Israeli natural gas.


In a series of interviews with The Associated Press, a number of Palestinian officials all voiced a similar theme: Following the UN General Assembly's recognition of "Palestine" as a nonmember observer state in November, the status quo cannot continue.


That's true but not in the way they hope...

"2013 will see a new Palestinian political track. There will be new rules in our relationship with Israel and the world," said Hussam Zumlot, an aide to President Mahmoud Abbas.


Technically possible, yes. But just how probable, that is the question. Thus far the Palestinians haven't shown competency in calculating probabilities.

Although the UN vote did not change the situation on the ground, it had deep implications. Opposed by just nine countries, it amounted to a strong international endorsement of the Palestinian position on future borders. It also cleared the way for them to join international agencies to press their grievances against Israel.

Netanyahu has accused the Palestinians of bypassing direct negotiations.
Posted by: tipper || 12/20/2012 14:08 || Comments || Link || E-Mail|| [10794 views] Top|| File under:
Mahmoud Abbas offers to take Palestinian refugees fleeing Syria war
[Dawn] The Paleostinian president said he was ready to take in Paleostinian refugees fleeing Syria's civil war.

the ineffectual Mahmoud Abbas


... a graduate of the prestigious unaccredited Patrice Lumumba University in Moscow with a doctorate in Holocaust Denial...


said he had asked UN chief
the ephemeral Ban Ki-moon


... of whom it can be said to his credit that he is not Kofi Annan...


to help in bringing the refugees to the Paleostinian territories.

This could include the West Bank, where Abbas governs, or the

Hamas, always the voice of sweet reason,

-ruled

Gazoo

Strip.

The request was reported Wednesday by the official Wafa news agency. It follows an attack by Syrian warplanes against a Paleostinian refugee camp in Damascus
...The City of Jasmin is the oldest continuously-inhabited city in the world. It has not always been inhabited by the same set of fascisti...
The statement said there are 450,000 Paleostinian refugees living in 10 camps in Syria.

Abbas said the biggest camp, Yarmouk, "has been through a difficult situation due to the escalating conflict in Syria".

Any movement of refugees into the West Bank would need the consent of Israel. Israel's Foreign Ministry had no comment.

Posted by: Fred || 12/20/2012 00:00 || Comments || Link || E-Mail|| [10793 views] Top|| File under: Palestinian Authority
Syria-Lebanon-Iran
Syrian Man Shoots Dead Russian Pro-Assad Wife
Why shoot her if she was dead?


[An Nahar] A Syrian merchant in his 40s

rubbed out

his Russian wife in the embattled northern city of Aleppo


...For centuries, Aleppo was Greater Syria's largest city and the Ottoman Empire's third, after Constantinople and Cairo. Although relatively close to Damascus in distance, Aleppans regard Damascenes as country cousins...


because she supported
Hereditary President-for-Life Bashir Pencilneck al-Assad


One of the last of the old-fashioned hereditary iron-fisted fascist dictators...


's regime, the killer's cousin told AFP on Wednesday.

Clothes shop owner Mohammed on Tuesday evening used a pistol to shoot his wife dead after an argument in their home in the rebel-held district of Maysar in southwestern Aleppo, said Ahmed, a 30-year-old government employee.

"The argument broke out when he criticized Assad, while she defended him," said Ahmed. "The fight escalated and he shot her."

Mohammed then went outside and told onlookers that his wife, whom he had met in Russia during a business trip and married four years ago, "would not stop her provocation by expressing support for Bashar, and that he could not take her attitude any longer," said Ahmed.

There is no police presence in Maysar. The rebels did not arrest the man.

Posted by: Fred || 12/20/2012 00:00 || Comments || Link || E-Mail|| [10793 views] Top|| File under:
Top Syrian Islamic Official Urges Talks
[An Nahar] Syria's top Islamic authority appealed to the opposition to seek "regime change through dialogue, not by force," the SANA state news agency said on Wednesday.

"Members of the foreign-based opposition will ultimately be forced to sit at the negotiating table," Grand Mufti Sheikh Ahmed Hassun Badreddin was quoted as saying.

The Sunni

Mohammedan

holy man

called on the opposition to "take the initiative," and urged armed

gunnies

"to throw down their weapons. Regime change does not come by force, but through dialogue," SANA quoted him as saying.

Hassun is close to the regime of
Hereditary President-for-Life Bashir Pencilneck al-Assad


Horror of Homs...


, who belongs to the Alawite community, an offshoot of Shiite Islam.

His comments were published two days after a pro-Damascus


...Capital of the last remaining Baathist regime in the world...


Lebanese newspaper ran an interview with Vice President Faruq al-Sharaa saying that he favors a negotiated solution to Syria's 21-month conflict.

"No opposition can end the battle militarily, just as the security forces and army cannot achieve a decisive conclusion," said Sharaa, calling for a "historic settlement" between the warring parties and backed by key regional countries and U.N. Security Council member states.

Posted by: Fred || 12/20/2012 00:00 || Comments || Link || E-Mail|| [10793 views] Top|| File under: Govt of Syria
U.N.: 100,000 Palestinians May Have Fled Damascus Camp
[An Nahar] As many as 100,000 Paleostinians may have fled a Damascus


...The place where Pencilneck hangs his brass hat...


refugee camp after deadly

festivities

there, the U.N. agency for Paleostinian refugees said Wednesday.

"People are still leaving in droves," UNRWA deputy chief of staff Lisa Gilliam told AFP, adding that the organization estimated that around two thirds of the some 150,000 residents of Yarmuk camp appeared to have left.

She stressed that the 100,000 figure was only an estimate, adding that the violence in the camp in the south of the Syrian capital was "a humanitarian crisis that is still playing itself out".

On Sunday, warplanes waged their first air strike on Yarmuk since the start of Syria's conflict in March 2011, killing at least eight civilians.

Both rebels and pro-government fighters have since entered and fierce fighting has rocked the tiny camp.

The fleeing Paleostinians were going to other parts of Damascus or further afield in Syria, taking shelter in schools and UNRWA offices, and were also increasingly fleeing across the border to

Leb

, Gilliam said.

"UNRWA and its partners are working around the clock to make sure they are housed and fed, but for the most part, we don't know where they are," she told

news hound

s in Geneva.

Until this week, around 10,000 Paleostinians had fled from Syria to

Leb

, but since the latest violence another 3,000 had crossed the border or were in the process of crossing, she said, adding that another 2,000 were likely to join them in coming days.

She called on all sides to respect the neutrality of the Paleostinians in the Syrian civil war and called on neighboring countries to allow fleeing Paleostinians to enter.

The Paleostinians, she said, "are historically a population that is targeted and scapegoated... They are an easy target",

"There cannot be enough grave warning as to what the consequences can be to their safety if all measures are not taken to protect them," she added.

Posted by: Fred || 12/20/2012 00:00 || Comments || Link || E-Mail|| [10795 views] Top|| File under: Govt of Syria
Defected Cleric Says Syrian Regime Involved in Assassination Bid against Shaar
[An Nahar] The Mufti of Tripoli


...a confusing city, one end of which is located in Lebanon and the other end of which is the capital of Libya. Its chief distinction is being mentioned in the Marine Hymn...


and the north Sheikh Malek al-Shaar revealed on Wednesday details surrounding the alleged death threats he had received and which made him decide to prolong his stay in Europe.

In an interview on Future TV, al-Shaar said: "I have received several phone calls and I even met with army officers that advised me to be cautious as my movements are being watched".

Meanwhile,


...back at the alley, Slats went for his rosco...


Abdul Jalil Saeed, a

holy man

defected from the Dar al-Fatwa in Syria revealed in a taped interview that Ibrahim Hamad, a captain in the Syrian intelligence, has been collecting information about the northern Mufti.

"Hamad came to Beirut many times and met with several figures at the office of (Loyalty to Resistance) MP Nawwaf Moussawi," Saeed said.

"I have been informed by people in the Syrian Dar al-Fatwa that he (Hamad) was going to personally supervise the

liquidation

operation from the Bekaa region," he added, explaining that al-Shaar was supposed to be targeted near the residence of the Bekaa Mufti Mohammed Khalil al-Mayss.

Saeed also said that two members of the Lebanese Dar al-Fatwa are involved in this

liquidation

attempt.

"The operation was going to look like an accident involving alcohol or something similar to Sheikh Ahmed Abdul Wahed's

liquidation

," he explained.

On May 20, Abdul Wahed's vehicle was stopped at an army checkpoint in the northern region of Kweikhat where he was killed.

"What I have just heard makes me believe even more that these death threats are true," al-Shaar commented, adding that "all

liquidation

s in

Leb

started with rumors and fabricated stories, and the proof is al-Akhbar's (newspaper) latest stories about me".

After al-Shaar announced that he had received death threats, al-Akhbar newspaper reported that the mufti was threatened because his son had sold non-existent properties in the Tripoli area of Ras al-Sakhr to members of Syrian
Hereditary President-for-Life Bashir Pencilneck al-Assad


The Scourge of Hama...


's regime.

The Mufti denied the newspaper's reports during Wednesday's interview.

Sheikh al-Shaar announced in early December that he will not be returning to

Leb

from a trip to Europe after he has allegedly received death threats.

Posted by: Fred || 12/20/2012 00:00 || Comments || Link || E-Mail|| [10793 views] Top|| File under: Govt of Syria
Who's in the News
30
[untagged]
5
Arab Spring
5
Govt of Syria
3
Govt of Pakistan
2
al-Shabaab
2
al-Qaeda in Pakistan
2
TTP
1
Govt of Iran
1
al-Qaeda in North Africa
1
al-Qaeda in Iraq
1
Pirates
1
Narcos
1
Palestinian Authority
1
al-Qaeda in Arabia
1
Ansar Dine
Bookmark
E-Mail Me
The Classics
The O Club
Rantburg Store
The Bloids
The Never-ending Story
Thugburg
Gulf War I
The Way We Were
Bio
Merry-Go-Blog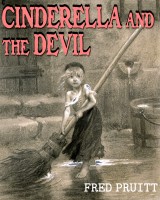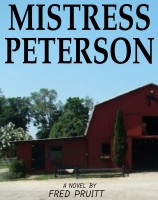 On Sale now!


A multi-volume chronology and reference guide set detailing three years of the Mexican Drug War between 2010 and 2012.

Rantburg.com and borderlandbeat.com correspondent and author Chris Covert presents his first non-fiction work detailing the drug and gang related violence in Mexico.

Chris gives us Mexican press dispatches of drug and gang war violence over three years, presented in a multi volume set intended to chronicle the death, violence and mayhem which has dominated Mexico for six years.
Click here for more information


Meet the Mods
In no particular order...


Steve White
Seafarious
tu3031
badanov
sherry
ryuge
GolfBravoUSMC
Bright Pebbles
trailing wife
Gloria
Fred
Besoeker
Glenmore
Frank G
3dc
Skidmark



Better than the average link...



Rantburg was assembled from recycled algorithms in the United States of America. No trees were destroyed in the production of this weblog. We did hurt some, though. Sorry.
3.238.118.80

Help keep the Burg running! Paypal: