Africa Horn
Residents in Mogadishu call on government to create jobs for the militias in the city
[Shabelle] Residents in Mogadishu have called on the Somali federal government to create job opprtunities for the unruly militias who had been manning illegal road blocks in the city but recently dispersed from the road blocks under a security decree by the president.

In a Shabelle fox pop sessions where residents have given their views, they also called on the government to integrate those militias into its different security forces.

Meanwhile the residents of Mogadishu, who spoke to Shabelee, have also called on the Somali youths to work for the better of the nation and help the government in creating security through out the country.

Since the decree from the president which forced the militias off the illegal road blocks in Mogadishu, residents in Mogadishu felt more security but there were little accidents of robbery on the streets by

gunnies

who people in Mogadishu believe are the same disbanded militias and that is why the residents are calling on the government to integrate and create jobs for those militias so the city can be fully secure to live and work.

Posted by: Fred || 12/17/2012 00:00 || Comments || Link || E-Mail|| [6466 views] Top|| File under:
Freed Sudan opposition chief says government scared
[Al Ahram] The head of Sudan's opposition political alliance, freed after two days in detention, said on Sunday that the government fears rising popular discontent in the crisis-hit nation.

Farouk Abu Issa, who represents more than 20 opposition parties, told AFP he was released on Saturday after two days of detention by the National Intelligence and Security Service (NISS).

"They are scared because the country is in a real crisis," he said.

"They are scared that I am head of the opposition, and they are scared that the opposition will move" into action.

Issa said he was held after giving a "fiery


...a single two-syllable word carrying connotations of both incoherence and viciousness. A fiery delivery implies an audience of rubes and yokels, preferably forming up into a mob...


" speech in support of four dead Darfuri students.

The youths' deaths, following a crackdown on a tuition protest at Gezira University south of Khartoum, last week sparked the largest outpouring of Arab Spring-style discontent since anti-regime protests in June and July.

Issa blamed the deaths on Islamic militia.

"I accused them of killing these boys," he said.

But security agents who incarcerated
Don't shoot, coppers! I'm comin' out!
him made only brief reference to his speech, because no charges were ever brought against him or proper interrogation conducted, he said.

The deaths of the students, originally from the conflict-plagued Darfur region, led to protests last week by hundreds of people who called for "revolution" and the fall of President Omar al-Bashir

Head of the National Congress Party. He came to power in 1989 when he, as a brigadier in the Sudanese army, led a group of officers in a bloodless military coup that ousted the government of Prime Minister Sadiq al-Mahdi and eventually appointed himself president-for-life. He has fallen out with his Islamic mentor, Hasan al-Turabi, tried to impose shariah on the Christian and animist south, resulting in its secessesion, and attempted to Arabize Darfur by unleashing the barbaric Janjaweed on it. Sudan's potential prosperity has been pissed away in warfare that has left as many as 400,000 people dead and 2.5 million displaced. Omar has been indicted for genocide by the International Criminal Court but nothing is expected to come of it.
's 23-year regime.

The Darfur Students Association has said the four went missing -- and were later found dead -- after taking part in a peaceful sit-in which was disrupted by the pro-government student union.

They were protesting for their "right" to free education, the association said.

Posted by: Fred || 12/17/2012 00:00 || Comments || Link || E-Mail|| [6469 views] Top|| File under: Govt of Sudan
Africa North
Mali's new PM unveils unity government
[Daily Nation (Kenya)] Mali's newly appointed prime minister has unveiled a unity government with representatives from all regions, including the Islamist-controlled north, but the leaders of the March coup that divided the country maintain a strong influence.

After four days of talks, Prime Minister Diango Cissoko, named his new "representative" government late Saturday, as had been demanded by the international community irked over the forced departure of his predecessor Cheick Modibo Diarra on December 11.

Diarra had quit under pressure from former putschists led by Captain Amadou Haya Sanogo, who handed power to a transitional government in April but retained a strong say in Mali's politics. Military figures viewed Diarra as an "obstacle" to reaching consensus.

But Diarra was also a staunch advocate of French-backed plans to send in a West African intervention force to drive out

beturbanned goons

in the north who have imposed a brutal interpretation of Islamic sharia law. Such foreign intervention is fiercely opposed by Sanogo.

In the new line-up three key ministers -- Economy Minister Tienan Coulibaly, Defence Minister Colonel Yamoussa Camara and Foreign Minister Tieman Hubert Coulibaly -- will keep their jobs, while all of Mali's political groups will be represented.

"The goal wasn't to destabilise the government's architecture. Most of the more important ministers won't change jobs so as not to break up the group dynamic that was starting to form," an aide close to interim president Dioncounda Traore told AFP.

Camara was close to coup figures, whose preferred candidates retained three other posts including homeland security and justice.

Posted by: Fred || 12/17/2012 00:00 || Comments || Link || E-Mail|| [6463 views] Top|| File under:
Those who torched Brotherhood offices attacked Wafd Party HQ: FJP's El-Erian
[Al Ahram] Essam El-Erian, vice chairman of the

Moslem Brüderbund

's Freedom and Justice Party, write on his official Facebook page on Sunday that those who attacked and torched the Brotherhood's provincial offices earlier this month were the same elements who attacked the liberal Wafd Party's Cairo headquarters on Saturday night, as Egyptians finished voting in the first phase of a contentious constitutional referendum.

On December 5 and 6, the Brotherhood's offices in Kafr Al-Sheikh, Suez, Menoufiya, Ismailia and Moqattam were attacked, stormed and raided following violent

festivities

with unknown assailants. The attacks followed violent

festivities

between supporters and opponents of Egyptian President Mohamed Morsi outside Cairo's presidential palace.

El-Erian also urged prominent Salafist preacher and former presidential candidate Hazem Abu-Ismail to legally register his political party to prevent third parties from causing mischief in the name of Abu-Ismail's followers, know as Hazemoun. The leading Brotherhood member also acknowledged that Abu-Ismail and his supporters had vehemently denied involvement in the incident.

El-Erian further stated that "those who earlier voiced fears of Egyptians voting in a free referendum and insisted on sowing chaos, along with those who reject referendum results that conflict with what they want, bear a big part of the responsibility [for recent acts of sabotage]."

On Saturday night, Mohamed Tharwat, managing editor of the Wafd Party's news website, stated that some 500 of Abu-Ismail's supporters had attacked the Wafd Party's headquarters.

Tharwat told the Hayat television channel that attackers had surrounded the building, located in Cairo's middle-class Dokki district, and sprayed it with fireworks before destroying several cars parked outside the building.

Posted by: Fred || 12/17/2012 00:00 || Comments || Link || E-Mail|| [6466 views] Top|| File under: Arab Spring
The Grand Turk
Turkey Co-Hosts U.S.-Initiated Counter-Terror Forum, Then Chats With Terrorist Leader
Hours after the Turkish Prime Minister Recep Tayyip Erdogan's government co-chaired a meeting Friday of the Obama administration's flagship international counter-terrorism initiative, he had a phone conversation with a top leader of Hamas, a group designated by the U.S. as a foreign terrorist organization (FTO).

Among heads of government, the Islamist-leaning Erdogan is arguably Hamas' most influential supporter – and one of Israel's most vocal critics – and the phone call underlined again the contradictions inherent in the administration's choice of Turkey as co-chair of the Global Counterterrorism Forum (GCTF).

Turkey's Anadolu state news agency reported that Erdogan spoke with Hamas' Khaled Mashaal, who thanked the Turkish leader for his efforts during the recent Israeli military operation against Hamas and invited him to visit the Gaza Strip.
Posted by: tipper || 12/17/2012 06:23 || Comments || Link || E-Mail|| [6493 views] Top|| File under:
Terrorists cannot break the country's will: PM
[Dawn] Prime Minister Raja Pervez Ashraf said that Pakistain is determined in its fight against terrorism, and that the Pakistain Peoples Party will be successful in the next general elections, DawnNews reported.

Speaking during a PPP Punjab parliamentary gathering, the prime minister said that

beturbanned goons

cannot break the will of the country.

"The fight against terrorism will be taken to its logical conclusion," he said.

The prime minister said that whenever the PPP took power, resources were always few and that despite the shortcomings the government has faced, it will complete its five year tenure, having tried to improve the situation.

"The PPP will continue its policy of reconciliation, and will also take on board its allies in the future," he said.

Raja Pervez Ashraf also said that Bilawal Baby Bhutto will address party workers on December 27 at Ghari Khuda Bux, on the occasion of Benazir Bhutto's


... 11th Prime Minister of Pakistain in two non-consecutive terms from 1988 until 1990 and 1993 until 1996. She was the daughter of Zulfikar Ali Bhutto, founder of the Pakistain People's Party, who was murdered at the instigation of General Ayub Khan. She was murdered in her turn by person or persons unknown while campaigning in late 2007. Suspects include, to note just a few, Baitullah Mehsud, General Pervez Musharraf, the ISI, al-Qaeda in Pakistain, and her husband, Asif Ali Zardari, who shows remarkably little curiosity about who done her in...


death anniversary.
Posted by: Fred || 12/17/2012 00:00 || Comments || Link || E-Mail|| [6471 views] Top|| File under: Govt of Pakistan
Mirwaiz Umar Farooq demands opening of Kashmir border
[Dawn] A separatist leader from Indian administered

Kashmire

urged rivals India and Pakistain Sunday fully to open the border in the disputed Himalayan region to let the

grinding of the peace processor

move forward.

Mirwaiz Umar Farooq said the current limited opening of the Line of Control, the de facto frontier in

Kashmire

, was not enough.

Farooq, a leader of the moderate Hurriyat Conference, is leading a seven-member delegation to Pakistain following an invitation from Islamabad.

He arrived in Muzaffarabad, the capital of Pak administered

Kashmire

, on Sunday for a two-day visit and will go on to Islamabad.


... which nobody ever mentions giving its independence or even autonomy...


"Limited movement of people and goods is not enough, it should be opened for Kashmiris so that ammunition they can move across freely to boost the

grinding of the peace processor

," Farooq told

news hound

s.

He also said Kashmiris should be included in the

grinding of the peace processor

as it was not a dispute between just India and Pakistain.

"No solution without the involvement of Kashmiris will be acceptable to us as we are an important party in the

Kashmire

dispute."
Posted by: Fred || 12/17/2012 00:00 || Comments || Link || E-Mail|| [6467 views] Top|| File under:
Businessmen complain of bribery at Torkham
[Dawn] Businessmen from Pakistain and Afghanistan have accused the passport and immigration staff at Torkham border of extorting money from the people and deliberately delaying their arrival and departure.

Talking to Dawn, Pak exporter Mohammad Aamir alleged that the passport and immigration staff confiscated travelling document of businessmen and traders on refusal to bribe them.

He said Afghan nationals, especially businessmen without dual nationality, were the worst victims of the immigration staff, who delayed stamping their visas over denial of bribe.

Mohammad Aamir, who exports Pak goods to Afghanistan, said the immigration staff at Torkham border unlawfully charged from Rs200 to Rs500 without receipt or official challan


... list of charges ...


from each and every person coming to Pakistain and going to Afghanistan.

Mohammad Riaz, a fruit dealer, alleged that those refusing to pay bribe were made to wait for hours for clearance of their travelling documents.

He said Afghan businessmen and even ordinary citizens with dual passports were the prime target of the passport and immigration staff.

"These Afghan nationals are allowed to enter Pakistain only after they pay Rs10,000 each to the staff at the immigration office though they carry valid travel documents," he alleged.

When approached, the immigration staff refused to comment on the businessmen's allegations against them.

Posted by: Fred || 12/17/2012 00:00 || Comments || Link || E-Mail|| [6461 views] Top|| File under: Govt of Pakistan
Ex-superintendent sacked over Bannu jailbreak
[Dawn] The Khyber-Pakhtunkhwa


... formerly NWFP, still Terrorism Central...


chief secretary on Saturday sacked the former deputy superintendent-cum-superintendent of the Bannu central prison, Mohammad Zahid, after he was found responsible for inefficiency and negligence over the prison break, which led to the escape of around 300 prisoners, including a high-profile convict.

Mr Zahid (BPS-17), who was suspended soon after the incident on May 15, was dismissed from the service after through inquiry and issuance of a show cause notice to him.

The then assistant inspector general of prisons, Shah Salman, who was also suspended, has now been warned to be careful in future while processing cases of prisoners.

During the April 15, 2012 jailbreak, a former junior technician of Pakistain Air Force, Adnan Rasheed, who was on death row after convicted by a field general court martial for engineering attack on then military ruler General Musharraf in Dec 2003, had also escaped. He was transferred to Bannu Jail from Haripur without realising that he was a high-profile prisoner.

Another deputy superintendent-cum-superintendent, Usman Ali (BPS-17) was exonerated from all charges. He was also suspended.

A few days ago, the provincial home department had dismissed from service 11 warders of the Bannu prison in the same connection.

According to a news release issued by the provincial home department, these officers of the inspectorate of prison, Khyber-Pakhtunkhwa, were proceeded against under Rule 3 of Khyber-Pakhtunkhwa Government Servants (Efficiency and Disciplinary) Rules, 2011, for different charges mentioned in the show cause notices issued to them on June 14, 2012, which were served upon them individually.

The provincial chief secretary, who is the competent authority, granted them all an opportunity of personal hearing as provided under the said rules.

In the April 15, 2012 incident,

snuffies

from the neighbouring North

Wazoo

Agency had attacked the prison in large numbers but the officials on duty offered no resistance.

Posted by: Fred || 12/17/2012 00:00 || Comments || Link || E-Mail|| [6470 views] Top|| File under: Govt of Pakistan
Israel-Palestine-Jordan
Palestinian PM urges 'economical intifada'
[Ynet] Paleostinian Prime Minister Salam Fayyad


...Fayyad's political agenda holds that neither violence nor peaceful negotiations have brought the Paleostinians any closer to an independent state. The alternative to both, violent negotiations, doesn't seem to be working too well, either...


called on his public to launch an "economical intifada" against Israel and boycott Israeli goods in retaliation to Israel's withholding of taxes it collects for the Paleostinian Authority.
Posted by: trailing wife || 12/17/2012 00:00 || Comments || Link || E-Mail|| [6503 views] Top|| File under: Palestinian Authority
PA Condemns Syrian Attack On Palestinian Yarmouk Camp
[Jpost] The Paleostinian Authority condemned the Syrian fighter jet attack on the Paleostinian Yarmouk refugee camp in Damascus
...The City of Jasmin is the oldest continuously-inhabited city in the world. It has not always been inhabited by the same set of fascisti...
on Sunday, Paleostinian news agency Ma'an reported.

According to Ma'an, senior PLO official
Yasser Abed Rabbo


... Paleostinian politician and a member of the Paleostine Liberation Organization's (PLO) Executive Committee. He holds an M.A. in economics and political science from the American University in Cairo.....


told

Rooters

the PA hold Syrian Hereditary President-for-Life Bashir Pencilneck al-Assad


Light of the Alawites...


and his regime "responsible for this crime," adding that the attack shows the regime knows "no limits in its approach to criminal murder and destruction."

"In the Yarmouk refugee camp massacre and everywhere in Syria, the international community must put an end to a system of murder and terrorism in Syria before they burn the whole region," Ma'an quoted the PA official as saying.

"We are following up with our people in Syria about the conditions on the ground and we will take all measures that enable us to protect our people at all levels," Abed Rabbo was quoted as saying.
Posted by: trailing wife || 12/17/2012 00:00 || Comments || Link || E-Mail|| [6514 views] Top|| File under: Palestinian Authority
Syria-Lebanon-Iran
Hezbollah Sez Rebels Can't Win
[REUTERS] His Eminence Sayyed Hassan Nasrallah


The satrap of the Medes and the Persians in Leb...


, leader of the Islamist Hezbollah militia group, said the rebels could not win in Syria.

"The situation in Syria is getting more complicated (but) anyone who thinks the armed opposition can settle the situation on the ground is very, very, very mistaken."

Syrian rebels accuse Hezbollah, a Shi'ite

Moslem

group, of sending fighters to neighboring Syria to help Assad overcome the largely Sunni

Moslem

revolt. Hezbollah denies these accusations.

Assad's and Hezbollah's main ally in region,

Iran's diminutive President
Mahmoud Short Round Ahmadinejad, cancelled a visit to Syria's estranged neighbor Turkey a day after his military chief said the deployment of NATO


...the North Atlantic Treaty Organization. A cautionary tale of cost-benefit analysis....


missile defenses along its border with Syria could lead to a "world war", Turkey's state-run Anatolian news agency said.
Posted by: Fred || 12/17/2012 00:00 || Comments || Link || E-Mail|| [6474 views] Top|| File under: Hezbollah
Who's in the News
30
[untagged]
5
Govt of Pakistan
5
Arab Spring
5
Govt of Syria
2
TTP
2
Palestinian Authority
1
al-Shabaab
1
Govt of Sudan
1
Hezbollah
1
al-Qaeda in Arabia
Bookmark
E-Mail Me
The Classics
The O Club
Rantburg Store
The Bloids
The Never-ending Story
Thugburg
Gulf War I
The Way We Were
Bio
Merry-Go-Blog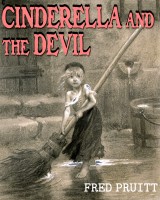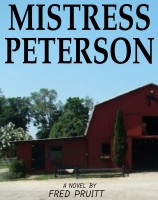 On Sale now!


A multi-volume chronology and reference guide set detailing three years of the Mexican Drug War between 2010 and 2012.

Rantburg.com and borderlandbeat.com correspondent and author Chris Covert presents his first non-fiction work detailing the drug and gang related violence in Mexico.

Chris gives us Mexican press dispatches of drug and gang war violence over three years, presented in a multi volume set intended to chronicle the death, violence and mayhem which has dominated Mexico for six years.
Click here for more information


Meet the Mods
In no particular order...


Steve White
Seafarious
Pappy
lotp
Scooter McGruder
john frum
tu3031
badanov
sherry
ryuge
GolfBravoUSMC
Bright Pebbles
trailing wife
Gloria
Fred
Besoeker
Glenmore
Frank G
3dc
Skidmark
Alaska Paul



Better than the average link...



Rantburg was assembled from recycled algorithms in the United States of America. No trees were destroyed in the production of this weblog. We did hurt some, though. Sorry.
35.168.110.128

Help keep the Burg running! Paypal: