Afghanistan
bi-annual assessment of the war in Afghanistan
Small Wars Journal Forums:
The Pentagon released its bi-annual assessment of the war in Afghanistan, which shows security is increasing in populated areas, even if violence is up. The report also shows that only one of the 23 Afghan National Army brigades is capable of operating independently without air or other military support from U.S. or international forces. A senior defense official who briefed reporters at the Pentagon said the "fighting capability" of the Afghan forces and the fact that they carry out independent operations at many levels, even if those operations require coalition support, means they are far more capable than they were.
Posted by: Water Modem || 12/14/2012 00:00 || Comments || Link || E-Mail|| [10794 views] Top|| File under:
Coca-Cola resumes its production in Somalia
[Shabelle] In a further sign of security improvement, one of the world's biggest brand name Coca-Cola has resumed its beverage productions in Mogadishu after six years of closure because of the insecurity which was wrecking havoc the city before

the hapless Somali government

with a help from African union forces fully secured and put the city under one control.

At a news conference inside the plant in Mogadishu, the manager of Coca-Cola Company in Mogadishu Mr. Mohamed Hassan Awale has told that the plant fully resumes its production and would also launch a new plant which will also produce different beverages.

Mr Awale also told that all stakeholders of the company inSomaliashould come up with new shares which they can wire to the banks of Dahabshil and Salama and that the company will have an efficient management.

Posted by: Fred || 12/14/2012 00:00 || Comments || Link || E-Mail|| [10804 views] Top|| File under:
Africa Horn
Somali President: ''The era of illegal checkpoints is over and unacceptable''
[Shabelle] Somali president Hassan Sheikh Mohamud has repeated that the illegal checkpoints locally known as ''isbaaro'' can not be accepted again at all in government controlled areas, primarily the capital city of Mogdishu.

The president repeated his message about dismantling all illegal checkpoints after he chaired a top security meeting at the presidential palace in the presence of other senior government officials such as the Prime minister and the speaker of the Somali parliament.

Mr. Mohamud has also said that all soldiers and militias who were manning the dismantled checkpoints will be assembled in military barracks and he stressed that the government can't accept people wielding guns or weapons in its territory.

The president has also commended how government security officials and those of the armed forces executed the presidential decree to dismantle and ban the checkpoints where residents in the city used to be harassed and extorted.

It was recently when the president issued an order to dismantle all checkpoints under government controlled areas.
Posted by: Fred || 12/14/2012 00:00 || Comments || Link || E-Mail|| [10794 views] Top|| File under: al-Shabaab
Puntland prepares to rout militants out of Galgala mountains
[Shabelle] The semi autonomous region of Puntland


...a region in northeastern Somalia, centered on Garowe in the Nugaal province. Its leaders declared the territory an autonomous state in 1998. Puntland and the equally autonomous Somaliland seem to have avoided the clan rivalries and warlordism that have typified the rest of Somalia, which puts both places high on the list for Islamic subversion...


in north-east Somalia is planning to launch military raids against a

turban

hid-out in the rugged mountains of Galgala, according to Colonel Jama Said Warsame, the regional army commander in north east Somalia who spoke to Shabelle media network.

In an execlusive interview with Shabelle, Col. Warsame told that the authorities in Puntland has prepared special forces who will conduct security operations to rout the

turban

fighters out of Galgala in particular and boost security in Puntland in general.

Galgala is a hide-out for

snuffies

led by a man called Mohamed Said Atam and they have forged unity with the other

cut-thoat

group of Al-Shabaab


... the successor to the Islamic Courts...


which is based in parts of southSomalia.
Posted by: Fred || 12/14/2012 00:00 || Comments || Link || E-Mail|| [10794 views] Top|| File under: al-Shabaab
ICC Prosecutor Considering New Darfur War Crimes Charges
[An Nahar] The
International Criminal Court


... where Milosevich died of old age before being convicted ...


prosecutor may seek new war crimes charges against leading Sudanese officials over the Darfur conflict, she said Thursday.


That's because the old war crimes charges worked so well.


Prosecutor Fatou Bensouda told the U.N. Security Council that aerial bombardments of civilians, deadly attacks on U.N. peacekeepers and humanitarian aid convoys "may constitute war crimes, crimes against humanity, and genocide."

The ICC has already issued arrest warrants against Sudan's President Omar al-Bashir

Head of the National Congress Party. He came to power in 1989 when he, as a brigadier in the Sudanese army, led a group of officers in a bloodless military coup that ousted the government of Prime Minister Sadiq al-Mahdi and eventually appointed himself president-for-life. He has fallen out with his Islamic mentor, Hasan al-Turabi, tried to impose shariah on the Christian and animist south, resulting in its secessesion, and attempted to Arabize Darfur by unleashing the barbaric Janjaweed on it. Sudan's potential prosperity has been pissed away in warfare that has left as many as 400,000 people dead and 2.5 million displaced. Omar has been indicted for genocide by the International Criminal Court but nothing is expected to come of it.
and other top government and militia figures over the conflict, now nearing its tenth year in which the U.N. says at least 300,000 people have died.

Bensouda said her office is considering whether further charges are justified. Sudan's U.N. envoy called her comments "shameful."

The conflict has seen a new surge this year with Sudanese war planes attacking villages and at least six U.N. peacekeepers have been killed in ambushes and other incidents in the last six months.

A written report by the ICC prosecutor to the Security Council also highlighted attacks by rebel groups and their alleged use of child soldiers. But government forces are at the center of Bensouda's investigations.

"The words of the government of Sudan representatives, promising further peace initiatives, are undermined by actions on the ground that show an ongoing commitment to crimes against civilians as a solution to the government's problems in Darfur," the prosecutor said.

Bensouda urged the 15-member Security Council to take action to back efforts to carry out the existing arrest warrants.

"The question that remains to be answered is how many more civilians must be killed, injured and displaced for this Council to be spurred into doing its part?" she said.

Posted by: Fred || 12/14/2012 00:00 || Comments || Link || E-Mail|| [10794 views] Top|| File under: Govt of Sudan
Africa North
Egypt interior ministry takes 'necessary measures' to secure Saturday poll
[Al Ahram] An interior ministry official announced on Thursday that the ministry had taken all necessary measures to secure the referendum set to take place Saturday.
"Ahmen, give me a holler as soon as the shipment of new truncheons comes in!"
"Right, chief!"
Ministry official Osama Ismail stated that the police forces' role would be limited to securing voting stations and providing a safe environment for voters. He stressed that no police presence would be seen inside any of the stations, unless specifically requested by judges supervising the process.

The first phase of voting is expected to take place in Cairo, Alexandria, Daqahliya, Gharbiya, Sharqiya, Assuit, Sohag, Aswan, North Sinai and South Sinai. The second stage to take place on 22 November will be held in Giza, Qalioubiya, Menoufiya, Beheira, Kafr El-Sheikh, Damietta, Ismailia, Port Said, Suez, Marsa Matrouh, the Red Sea, New Valley, Beni Suef, Fayoum, Minya, Luxor and Qena.

On Thursday, the military reaffirmed that it would have 'temporary arrest powers' at the request of Egypt's Supreme Electoral Commission. This would be granted only during the referendum period, official army spokesperson Ahmed Mohamed Ali stated. He went on to assert that this power would end with the completion of the referendum, stressing that the armed forces had to interest in prolonging it.

On Sunday, Egyptian President Mohamed Morsi -- who holds legislative powers because Egypt's elected parliament was dissolved this summer on court order -- issued a law granting army officers the authority to make arrests. The legislation was published in Egypt's official state gazette.

Law 107 of 2012 gives army officers the authority to make arrests from the day of issuance until the results of the constitutional poll are made public. The law gives army officers the right to arrest civilians with a view to "maintaining public order."

Posted by: Fred || 12/14/2012 00:00 || Comments || Link || E-Mail|| [10794 views] Top|| File under: Arab Spring
Carter Center says it won't monitor Egypt's vote
[Al Ahram] Former U.S. President
Jimmy Carter's


... the worst president ever. Maybe the second worst. The votes aren't all in yet...


center says it will not deploy monitors for the referendum on draft constitution because of the government's late release of regulations for witnesses.
"Don't worry about it, Jones! I'm sure everything's fine!"
"Yes, Mr. President Carter!"
The decision reflects concerns that the rushed process leading to Saturday's vote has undermined the legitimacy of the disputed charter backed by President Mohammed Morsi and his Islamist allies.

The speedy referendum has left the country deeply polarized.

The Carter Center said Thursday that it would not be able to conduct "a comprehensive assessment of all aspects of the referendum process."

Most Egyptian judges also are boycotting the referendum, saying they will refrain from overseeing the process as stipulated by law. In response, Morsi issued a decree breaking the vote into two rounds -- one on Saturday and another on Dec. 22.
Posted by: Fred || 12/14/2012 00:00 || Comments || Link || E-Mail|| [10793 views] Top|| File under: Arab Spring
Sahel instability hurts Algeria desert tourism
[Magharebia] Sahel instability is having a negative impact on Algeria's economy, with the tourism sector suffering the most.

December is usually a strong month for travel agencies, given the popularity of the desert as a winter holiday destination.

But fewer than 650 tourists visited Tamanrasset province this year, a 60 per cent drop since 2011. And some 80 travel agencies may have to close their doors.

"This situation is a result of the significant decline in foreign tourists during the last ten years, due to security conditions experienced by Algeria. It is also due to the further deterioration of the situation in the Sahel," the head of the Tamanrasset tourism agency association, Azzi Addi Ahmed, said on December 4th.

The closing of a number of the most attractive tourist locations in the Hoggar Mountains and Tassili exacerbates the problem. These popular destinations have been subject to stringent security measures.

The Directorate of Tourism for the province of Tamanrasset has informed all tourist agencies that the decision to close some resorts for security reasons would remain in force.

Askram, located 80 kilometres north of the town of Tamanrasset, will stay open. This region is frequented by tourists who seek to spend New Year's Eve enjoying the view of the last sunset, and contemplating the dawn of the first day of the New Year in the desert.

According to National Union of Travel Agencies (SNAV) president Bashir Djeribi, the crisis in northern Mali had a major impact on desert tourism in Algeria.

Posted by: Fred || 12/14/2012 00:00 || Comments || Link || E-Mail|| [10793 views] Top|| File under: al-Qaeda in North Africa
Egypt's Coptic Orthodox Church to take part in constitutional poll
[Al Ahram] At a Thursday meeting with the Council of Catholic Churches in Egypt, Pope Tawadros II, head of Egypt's Coptic Orthodox Church, said that Christians in Egypt enjoyed "complete freedom" to participate in the upcoming constitutional referendum, stressing that Copts should "go and vote."


"What the hell? It'll probably be the last chance you ever have! Make a nice story to tell your grandchildren!"


Tawadros II also stressed at the meeting that the Orthodox Church would not push Christians to vote either 'yes' or 'no' in the upcoming poll.

The Orthodox Church sent a memo earlier on Thursday to the presidency regarding constitutional draft articles that it did not approve of.

Meanwhile,


...back at the palazzo, Count Guido stepped from behind the suit of armor, sword in hand. Ciccolini snarled and reached for his own weapon...


the Anglican and Catholic churches in Egypt announced their intention to take part in a third round of national dialogue -- aimed at resolving the current political impasse -- to be hosted by the presidency on Thursday.

Posted by: Fred || 12/14/2012 00:00 || Comments || Link || E-Mail|| [10793 views] Top|| File under: Arab Spring
General prosecutors demand dismissal of Egypt's prosecutor-general, justice minister
[Al Ahram] Members of Egypt's General Prosecution on Thursday called for the resignation of Prosecutor-General Talaat Ibrahim -- recently appointed by President Mohamed Morsi -- and the dismissal of Justice Minister Ahmed Mekki due to what they described as "threats" by the two men against General Prosecution judges.

The move comes following a recent decision by Ibrahim to transfer East Cairo District Attorney Moustafa Khater to the Upper Egyptian city of Beni Suef. Khater's transfer came after he ordered the release of scores of people

tossed in the slammer

during last week's

festivities

between Morsi's supporters and opponents outside the presidential palace in Cairo. Ibrahim later reversed the transfer decision.

According to Al-Ahram's Arabic-language news website, a judicial source said that Khater's decision to release 137 of those accused of taking part in the

festivities

-- reportedly due to a lack of evidence -- was the reason for his transfer by the new Morsi-appointed prosecutor-general.

Members of the prosecution also called for the resignation of Zaghloul El-Balshi, head of the justice ministry's judicial inspection office. El-Balshi also heads the committee tasked with overseeing Saturday's contentious constitutional poll.

Prosecution judges further recommended that the judicial inspection office be transferred from the auspices of the justice ministry to Egypt's Supreme Judicial Council.

Posted by: Fred || 12/14/2012 00:00 || Comments || Link || E-Mail|| [10795 views] Top|| File under: Arab Spring
S. Korea retrieves N. Korean rocket's debris in Yellow Sea
SEOUL, Dec. 14 (Yonhap) -- The Navy has retrieved the debris of North Korea's long-range rocket launched earlier this week, the defense ministry said Friday, which would give a glimpse of the communist state's rocket technology.

Less than two hours after Wednesday's liftoff, a South Korean Aegis destroyer deployed in the Yellow Sea discovered an object, believed to be part of a fuel container from the first stage of the rocket, near the trajectory announced by the North.

"The Navy's Deep Submergence Rescue Vehicle retrieved the debris of the rocket's first stage at 00:26 a.m. and was delivering it to the Second Command Fleet in Pyeongtaek," west of Seoul, a ministry official said.
On a side note Jeffrey Lewis of armscontrolwonk.com has done some analysis on the recent unconfirmed reports of Iranians in North Korea: here and here.
Posted by: Water Modem || 12/14/2012 00:00 || Comments || Link || E-Mail|| [10793 views] Top|| File under:
India-Pakistan
Amnesty Says Pakistan Military, Taliban Guilty of Abuses
[An Nahar] The Pakistain military and the Taliban are guilty of rights abuses with a lack of justice fueling a crisis in the tribal areas on the Afghan border, a report by Amnesia Amnesty International said Thursday.

The military is using new security laws and a colonial-era penal system to act with impunity in the northwestern, semi-autonomous region where Taliban and al-Qaeda-linked violence is concentrated, the watchdog said.



The military rejected the allegations as a "pack of lies and part of a sinister propaganda campaign" against the armed forces.

Imagine that.

A

front man

for the military rejected the allegations as a "pack of lies and part of a sinister propaganda campaign" against the armed forces.

The military has arbitrarily jugged
Maw! They're comin' to get me, Maw!
thousands for long periods with little or no access to due process, said the report, based on interviews with victims, witnesses, relatives, lawyers, officials and

thug

s.

Cases of death and torture have been documented, detainees are not brought before court and relatives have no idea of their fate, sometimes for extended periods of time, said the London-based human rights


...which are often intentionally defined so widely as to be meaningless...


group.

"Almost every week the bodies of those tossed in the slammer
You have the right to remain silent...
by the armed forces are being returned to their families or reportedly found dumped across the tribal areas," said Polly Truscott, Amnesty's deputy Asia-Pacific director.

"The government must immediately reform the deeply flawed legal system in the tribal areas that perpetuates the cycle of violence," she added.

Although judges have sought to investigate the fate of people who go missing, Amnesty said no military personnel had been prosecuted for alleged torture, enforced disappearance or deaths

in jug

.

It demanded the repeal of sweeping powers of arrest and detention given to the armed forces in 2011, and called on the jurisdiction of the courts and parliament to be extended to the tribal areas.

Pakistain says more than 35,000 people have been killed as a result of terrorism in the country since the 9/11 attacks on the United States and that its forces have for years been fighting homegrown

gunnies

in the northwest.

A

front man

for the Pakistain military refuted the allegations, calling it a "biased report based on fabricated stories twisted to serve an agenda".
Posted by: Fred || 12/14/2012 00:00 || Comments || Link || E-Mail|| [10793 views] Top|| File under: Govt of Pakistan
Mehsuds say can't spend life as IDPs anymore
[Dawn] Enough is enough. Mehsuds can no more spend life as IDPs out of their own territory. The security forces should clear the tribal areas forthwith as they can't live in camps any longer.

This was announced by a jirga of Mehsud elders here at the political compound of South
Wazoo on Wednesday.

The political agent and other government functionaries were also in attendance.

Elders Malik Mehsud Ahmad, Malik Sayedur Rehman, Malik Syed Anwar, Malik Rapa Khan, Malik Haji Mohammad, Malik Mohammad Rafiq, Malik Azizullah, Malik Attaullah, Malik Ayaz and others addressed the jirga.

They said Mehsuds had vacated their houses on the directives of the security forces and political administration for great national interest.

An elder said: "Enough is enough. After passage of three long years, Mehsuds are forced to live as IDPs. The government and security forces have failed to clear our region."

He further said: "We have exhausted, now. We want to return to our homes. The life in camps and tented houses is very difficult. We want free movement and independent life in our own territory."

The other elders said the government had stated in the past that their areas would be cleared soon but after passage of three years, the situation was still unclear. They said Mehsuds won't live as IDPs anymore.

Mehsuds had migrated from Sara Rogha, Makeen, Ladha, Tiarza and Sarokai tehsils.

Until now, 20 to 25 per cent of Sara Rogha and Sarokai displaced residents have returned to their homes. The rest of the areas have yet to be cleared from

gun-hung tough guys

despite a lapse of three years.

The Mehsud elders said

kaboom

s, drone attacks and other activities of terrorism had been carried out in all parts of tribal agencies but only Mehsud

rustics

had been stopped from entering their own area. They also demanded distribution of Annual Development
Programme funds and development schemes on the basis of centuries-old nikat system.

The elders said according to nikat system, Mehsuds had authority on three-fourth of the national resources and funds, while Ahmedzai Waziris enjoyed only one-fourth of the resources and funds.

They also regretted that Mehsud IDPs were expelled from Wana but neither the political administration nor other institutions came forward for their help.

The elders demanded that Mehsud students in Government Degree College, Ladha be provided with education facilities in Tank.

They also appealed to unidentified kidnappers to free stenographer to political agent Allah Bagh.

PA Shahidullah Khan also addressed the jirga and said all possible efforts would be made to provide facilities to Mehsuds.

He said he was in contact with the higher authorities to resolve their problems.

Posted by: Fred || 12/14/2012 00:00 || Comments || Link || E-Mail|| [10800 views] Top|| File under:
Israel-Palestine-Jordan
Egypt To Allow Iranian Aid Convoy Into Gaza
[Ma'an] Egypt has approved the entry of an Iranian aid convoy into the

Gazoo

Strip, a security official said Wednesday.

The Iranian government had contacted Egypt to ask that the convoy be allowed into

Gazoo

via the Rafah crossing, an Egyptian security official told Ma'an.

The food and medical aid will enter

Gazoo

in two weeks, he said.


Not that Gaza needs food and medicines. But when they sell it all in Egypt, Hamas will get their cut, giving them funds with which to pay the rocketeers.
Posted by: trailing wife || 12/14/2012 00:00 || Comments || Link || E-Mail|| [10795 views] Top|| File under: Govt of Iran
Olde Tyme Religion
Islamic Hackers Vow Assault On US Banks Until 'Innocence Of Muslims' Removed
[Breitbart] An Islamic extremist hacker group appears to have followed through on its latest threats to attack several major American banks in retaliation for what it says is "widespread and organized offenses to Islamic spirituals and holy issues." The attack is one in a series that began this fall under the banner of Operation Ababil, which the group has vowed to continue until the "Innocence of Muslims" film has been removed from the internet.

In several messages it posted to the popular Pastebin text sharing website, the Izz ad-Din al-Qassam Cyber Fighters group has previously warned that it would be targeting American banks U.S. Bancorp, JP Morgan Chase & Co, Bank of America, PNC Financial Services Group, and SunTrust Banks. In October, it laid out a schedule of its planned attacks after successfully hitting Bank of America and JP Morgan Chase the prior month.

On Monday, the Izz ad-Din al-Qassam Cyber Fighters posted a similar threat and announced it was launching Phase 2 of the operation.

The Izz ad-Din al-Qassam Cyber Fighters denied in an interview having any connection to Iran, any other government, or to Hamas (The Izz ad-Din al-Qassam Brigades is the name of the armed wing of Hamas).


Somewhat more technical stuff at the link for you technical types.
Posted by: trailing wife || 12/14/2012 00:00 || Comments || Link || E-Mail|| [10793 views] Top|| File under:
Syria-Lebanon-Iran
Russia flip-flops on prediction of doom for Assad in Syrian civil war
Russia issued a clumsy denial Friday of a statement from its point man on Syria, who said a day earlier that Syrian President Bashar al-Assad is losing control of the country. The Foreign Ministry insisted it is not changing its stance on the embattled Syrian regime.

Russia's explanation -- that the official was characterizing the opinion of the Syrian opposition rather than stating Russia's position -- did not jibe with the words of Deputy Foreign Minister Mikhail Bogdanov, who was quoted by all three leading Russian news agencies as saying Thursday: "There is a trend for the government to progressively lose control over an increasing part of the territory," and adding that "an opposition victory can't be excluded."

The Foreign Ministry insisted in a statement Friday that Bogdanov was referring only to the claims of the "Syrian opposition and its foreign sponsors forecasting their quick victory over the regime in Damascus."

"In that context, Bogdanov again confirmed Russia's principled stance that a political settlement in Syria has no alternative," the ministry's spokesman, Alexander Lukashevich, said in the statement.


How on earth can a Russian diplomat utter the word 'principled' and keep his lips attached to his face?
Posted by: tipper || 12/14/2012 09:38 || Comments || Link || E-Mail|| [10795 views] Top|| File under:
Iraqi minister says Assad regime to fall within weeks
[Al Ahram] Syrian Hereditary President-for-Life Bashir Pencilneck al-Assad


Despoiler of Deraa...


's regime appears likely to fall within weeks, a senior minister in Iraq, whose country has avoided publicly taking sides in Syria's conflict, told AFP on Thursday.
"There is a real acceleration regarding the international community focusing on Syria... real concern about the using of chemical weapons," Finance Minister Rafa Al-Essawi said on the sidelines of a meeting with the International Monetary Fund in Amman.


"So I personally feel that the Syrian file and Syrian changes will take place shortly."

"I think, personally, it is weeks."

Essawi, a Sunni

Moslem

like the majority of Syria's rebels, said international efforts against Assad's regime appeared to be accelerating and noted that battles in the Damascus


...The capital of Iran's Syrian satrapy...


area indicated that change may be near.

"Now the battle is surrounding the Damascus airport. So being so close on Syria's position like the airport, it gives you the impression of an acceleration."
Posted by: Fred || 12/14/2012 00:00 || Comments || Link || E-Mail|| [10793 views] Top|| File under: Govt of Syria
U.S., rebels urge gloomy Moscow to help oust Assad
[

Rooters

] Syria's rebel leadership and the United States seized on Russian pessimism over
Hereditary President-for-Life Bashir Pencilneck al-Assad


Supressor of the Damascenes...


's future to urge Moscow to help push its ally into ceding power and end the battles closing in around his capital.

"We want to commend the Russian government for finally waking up to the reality and acknowledging that the regime's days are numbered," the U.S. State Department spokeswoman said after a senior Kremlin envoy conceded publicly on Thursday that Assad's opponents could win the 20-month-old civil war.

"The question now is, will the Russian government join those of us in the international community who are working with the opposition to try to have a smooth democratic transition?" U.S. spokeswoman Victoria Nuland added in Washington.

In Marrakech, where his new coalition won recognition from other international powers as the legitimate leadership of Syria, rebel political leader Mouaz al-Khatib said he believed Russia, ally and arms supplier to the Assad dynasty since Soviet times, was looking for ways out of its support for a lost cause.

"I believe that the Russians have woken up and are sensing that they have implicated themselves with this regime, but they don't know how to get out," al-Khatib told

Rooters

. He held them "particularly responsible" for helping Assad with arms but said Moscow need not "lose everything" in Syria if it changed tack.

Under President Vladimir Putin

...Second and fourth President of the Russian Federation and the first to remain sober. Because of constitutionally mandated term limits he traded jobs with Dmitry Medvedev as Prime Minister, then traded back. Putin is credited with bringing political stability and re-establishing something resembling the rule of law. During his eight years in office Russia's economy bounced back from crisis, seeing GDP increase, poverty decrease and average monthly salaries increase. During his presidency Putin passed into law a series of fundamental reforms, including a flat income tax of 13%, a reduced profits tax, and new land and legal codes. Under Putin, a new group of business magnates controlling significant swathes of Russia's economy has emerged, all of whom have close personal ties to Putin. The old bunch, without close personal ties to Putin, are in jail or in exile...
, wary since last year's Libyan war of what Russia sees as a Western drive to use the United Nations


...When talk is your weapon it's hard to make yourself heard over the artillery...


to overthrow national leaders it dislikes, Russia has blocked U.N. efforts to squeeze Assad, who has also had strong support from his long-time sponsor Iran.
Posted by: Fred || 12/14/2012 00:00 || Comments || Link || E-Mail|| [10793 views] Top|| File under: Govt of Syria
Who's in the News
28
[untagged]
6
Arab Spring
5
Govt of Syria
3
al-Shabaab
3
TTP
2
Palestinian Authority
2
Govt of Pakistan
1
al-Nusra
1
Lashkar e-Jhangvi
1
Fatah al-Islam
1
Hamas
1
al-Qaeda in North Africa
1
Govt of Sudan
1
Taliban
1
Govt of Iran
1
Thai Insurgency
Bookmark
E-Mail Me
The Classics
The O Club
Rantburg Store
The Bloids
The Never-ending Story
Thugburg
Gulf War I
The Way We Were
Bio
Merry-Go-Blog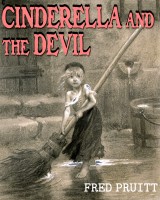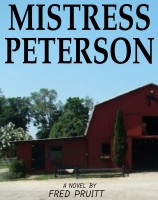 On Sale now!


A multi-volume chronology and reference guide set detailing three years of the Mexican Drug War between 2010 and 2012.

Rantburg.com and borderlandbeat.com correspondent and author Chris Covert presents his first non-fiction work detailing the drug and gang related violence in Mexico.

Chris gives us Mexican press dispatches of drug and gang war violence over three years, presented in a multi volume set intended to chronicle the death, violence and mayhem which has dominated Mexico for six years.
Click here for more information


Meet the Mods
In no particular order...


Steve White
Seafarious
tu3031
badanov
sherry
ryuge
GolfBravoUSMC
Bright Pebbles
trailing wife
Gloria
Fred
Besoeker
Glenmore
Frank G
3dc
Skidmark



Better than the average link...



Rantburg was assembled from recycled algorithms in the United States of America. No trees were destroyed in the production of this weblog. We did hurt some, though. Sorry.
34.231.21.105

Help keep the Burg running! Paypal: