Afghanistan
Panetta in Afghanistan to meet with Karzai
President Barack Obama will decide shortly how many U.S. troops he wants to keep in Afghanistan after the U.S.-led coalition military mission ends in December 2014, Defense Secretary Leon Panetta said Wednesday as he opened two days of consultations with top U.S. commanders and Afghan President Hamid Karzai.

Panetta offered no clues to what Obama may decide, but other officials have indicated the White House is considering plans that call for between 6,000 and 10,000 U.S. troops to stay for several years after 2014 in order to keep Afghanistan on a path toward stability and to prevent al-Qaida and affiliated terrorist groups from re-emerging as a significant force here. The U.S. now has about 66,000 troops here, along with about 35,000 from allied nations.

Obama also must decide how quickly to reduce the U.S. force from 66,000 to whatever post-2014 level he deems necessary and Karzai considers acceptable.

White House officials said the president's decision on both matters was not expected before the end of the year. His announcement could be timed to a meeting with Karzai in Washington early in 2013. The Afghan leader said last month that he had accepted Obama's invitation to visit the White House "at his earliest convenience."


Posted by: tipper || 12/12/2012 12:51 || Comments || Link || E-Mail|| [336074 views] Top|| File under:
Attack on spymaster hatched in Quetta; Karzai to submit evidence: spokesman
[Dawn]

Afghanistan's Caped President

Hamid Maybe I'll join the Taliban Karzai
... A former Baltimore restaurateur, now 12th and current President of Afghanistan, displacing the legitimate president Rabbani in December 2004. He was installed as the dominant political figure after the removal of the Taliban regime in late 2001 in a vain attempt to put a Pashtun face on the successor state to the Taliban. After the 2004 presidential election, he was declared president regardless of what the actual vote count was. He won a second, even more dubious, five-year-term after the 2009 presidential election. His grip on reality has been slipping steadily since around 2007, probably from heavy drug use...
will submit documents and evidence to Pak
President Asif Ali Ten Percent Zardari


... husband of the late Benazir Bhutto, who has been singularly lacking in curiosity about who done her in ...


at a meeting in Turkey on Tuesday over the wounding of his intelligence director in a

suicide kaboom

which he says was planned in Pakistain, his

front man

said.

"President Karzai will submit all the documents and evidence in hand to Pakistain President Asif Ali Zardari, which suggest the attack was hatched in Quetta in Pakistain, and follow this up seriously," said Siamak Herawi, a

front man

for Karzai.

The bomber, who hid explosives inside his underwear and posed as a peace messenger,

maimed

spy chief Asadullah Khalid last Thursday in a brazen attack that set back a nascent, already fragile reconciliation process.

While the Taliban have

grabbed credit

for the bombing, Karzai has said the raid was too sophisticated to have been carried out by the Islamist

krazed killer

group.

"Bigger hands are involved," said Herawi, repeating a phrase often used by the Afghan leader after high-profile attacks.

Speaking after the attack, Karzai stopped short of directly blaming the neighbouring country but said he knew "for a fact" the bomber came from Pakistain and that Kabul would seek clarification from Islamabad during meetings in Turkey.

Karzai was to hold talks with Zardari at a trilateral summit hosted by Turkish President Abdullah Gul in Ankara on Tuesday and Wednesday. Foreign ministers and

bigwig

s from both countries will also meet at the summit, the seventh of its kind in Turkey.

Pakistain has said it would assist in any investigation into the bombing, but also urged Karzai to provide evidence before "leveling charges", and suggested Kabul look into any lapses in its own security arrangements that may have led to the raid.

Turkey, a NATO


...the North Atlantic Treaty Organization. A cautionary tale of cost-benefit analysis....


member that has troops stationed in Afghanistan, has sought to raise its international standing in recent years, playing host to high-level diplomatic events and attempting to act as a broker in conflict resolution.

Turkey's foreign minister has said he wants its largest city, Istanbul, to be a "UN city".

A Turkish official said on Monday a special hotline had been set up to allow Turkey, Afghanistan and Pakistain to communicate better during times of crisis.

Posted by: Fred || 12/12/2012 00:00 || Comments || Link || E-Mail|| [336062 views] Top|| File under: Taliban
Africa North
Egypt Christian sentenced over anti-Islam film
A Cairo court on Wednesday sentenced an Egyptian Coptic Christian to three years in prison for posting online parts of a US-made anti-Islam film blamed for deadly unrest in the Muslim world.

Albert Saber, 27, was convicted of "denigrating religions," a court official said.

He was arrested in September after neighbours called authorities to say he had posted to the Internet extracts of "Innocence of Muslims," an amateur film depicting the Prophet Mohammed as a thuggish deviant which triggered a wave of violent protests that left dozens dead in Muslim countries that month.

During his trial, Saber denied the charges against him, which at the time included blasphemy and incitement to sedition.

Last month, a US court sent the man behind the controversial film, an Egyptian-born Coptic Christian named Mark Basseley Youssef, 55, to prison for breaching probation in an unrelated case, over a 2010 bank fraud conviction.

According to court papers, Youssef wrote and produced the trailer of the anti-Islam film, and uploaded an English-language version of it onto YouTube in July 2, followed by a version dubbed into Arabic in September.
Posted by: tipper || 12/12/2012 11:14 || Comments || Link || E-Mail|| [336070 views] Top|| File under:
U.N. Security Council Condemns Mali PM Arrest
[An Nahar] The U.N. Security Council on Tuesday condemned the arrest of Mali's prime minister by the armed forces and renewed a threat to impose sanctions on those who threaten the country's "constitutional order."

U.N. leader
the ephemeral Ban Ki-moon


... of whom it can be said to his credit that he is not Kofi Annan...


is also "troubled" by the new turmoil in the African nation, where Islamist

beturbanned goons

and rebels have taken over half the country, his

front man

said.

"The members of the Security Council condemn the arrest, on December 10, 2012, of the prime minister of Mali, Mr Cheick Modibo Diarra, by members of the Malian Armed Forces," said a council statement.

The 15-nation body said the action contravenes repeated U.N. calls for the Malian military to stop interfering in the west African nation's transition.

"The members of the Security Council express their readiness to consider appropriate measures, including targeted sanctions, against those who prevent the restoration of the constitutional order and take actions that undermine stability in Mali," added the statement.

The U.N. council called on interim president Dioncounda Traore to "swiftly reappoint an inclusive government of national unity."

Islamists and rebels took over the northern half of Mali in March, taking advantage of a military coup in Bamako. Despite the appointment of an interim government the army has been accused of continually holding on to power.

Cheick Modibo Diarra quit Tuesday under pressure from the coup leaders, who oppose a foreign-aided military intervention to drive out Islamists.

Posted by: Fred || 12/12/2012 00:00 || Comments || Link || E-Mail|| [336072 views] Top|| File under:
Django Sissoko named as Mali prime minister
[BBC.CO.UK] Malian interim President Diouncounda Traore has appointed a new PM, less than 24 hours after his predecessor was forced to resign by the military.

Django Sissoko, an official in the presidency, has been named to succeed Cheick Modibo Diarra, who has been under arrest since his resignation.

The appointment was announced on state television.


... and if you can't believe state television who can you believe?


The role of the military in the forced resignation of Mr Diarra has been condemned by the UN and many countries.

But Capt Amadou Sanogo, who led a coup in March, said Mr Diarra had not been forced to quit and the military had only facilitated his resignation.

Mali has been in disarray for much of the year. Islamist and Tuareg separatists seized control of the north of the country and discontented soldiers staged a coup after the civilian administration was unable to regain control of all of the country.

Posted by: Fred || 12/12/2012 00:00 || Comments || Link || E-Mail|| [336062 views] Top|| File under:
Malian prime minister, government resign after premier's arrest
[Iran Press TV] Malian Prime Minister Cheikh Modibo Diarra has resigned along with his government hours after he was tossed in the calaboose
Youse'll never take me alive coppers!... [BANG!]... Ow!... I quit!
by the forces of the junta, which led a recent coup in the country.

"Men and women who are worried about the future of our nation, you are hoping for peace. It's for this reason that I, Cheikh Modibo Diarra, am resigning along with my entire government," Diarra said in a brief statement on Tuesday.

Members of Diarra's entourage said that the prime minister was arrested at his home in Bamako on Monday on orders from Malian military officer Captain Amadou Haya Sanogo, who led the coup, while the premier was preparing to leave for

Gay Paree

for a "medical check-up."

Posted by: Fred || 12/12/2012 00:00 || Comments || Link || E-Mail|| [336062 views] Top|| File under:
Bangladesh
Bangladesh war crimes chief judge resigns over hacked calls
[Dawn] The chief judge of Bangladesh's war crimes court resigned on Tuesday after calls over the Internet in which he shared details of cases were published in the press.

"Judge Nizamul Huq tendered his resignation to the law secretary. He has cited personal reasons," Bangladesh's deputy law minister Quamrul Islam told AFP.

Huq stepped down after unidentified hackers last week posted on YouTube 17 hours of conversations which were then published by Amar Desh, a pro-opposition newspaper.

In the calls, Huq allegedly suggested that he was under pressure from the government to reach a quick verdict in the ongoing 1971 war crime cases against the country's senior opposition leaders.

He was quoted as telling a legal expert that the "government has gone mad and it wants a verdict", according to a transcript printed by Amar Desh.

Huq presides over the International Crimes Tribunal (ICT), which was created in 2010 to try war crimes suspects.

It has been widely criticised as being a political tool for the ruling Awami League government to target its opponents.

Nine leaders of the Jamaat-e-Islami
...The Islamic Society, founded in 1941 in Lahore by Maulana Sayyid Abul Ala Maududi, aka The Great Apostosizer. The Jamaat opposed the independence of Bangladesh but has operated an independent branch there since 1975. It maintains close ties with international Mohammedan groups such as the Moslem Brotherhood. the Taliban, and al-Qaeda. The Jamaat's objectives are the establishment of a pure Islamic state, governed by Sharia law. It is distinguished by its xenophobia, and its opposition to Westernization, capitalism, socialism, secularism, and liberalist social mores...
, the nation's largest Islamic party, and two from the main opposition Bangladesh Nationalist Party (BNP), are being tried for genocide and crimes committed in the liberation war against Pakistain.

Posted by: Fred || 12/12/2012 00:00 || Comments || Link || E-Mail|| [336062 views] Top|| File under: Jamaat-e-Islami
Caribbean-Latin America
Chavez health crisis has dependent Cubans on edge
Cuba was on edge as Venezuelan President Hugo Chavez underwent more cancer surgery Tuesday, with many here worried that if he dies, deeply dependent Cuba will plunge into economic disarray.


CUBA is worried? What about Venezuela?

"Venezuela today represents what the Soviet Union used to until 1990," said Oscar Espinosa Chepe, a dissident economist in Cuba, the Americas' only one of four Communist-ruled one-party states.


Venezuela, Bolivia and Ecuador are close enough to communist that the difference doesn't matter. And Argentina is close enough to fascist so as to be almost national socialist.

"But the difference is that if aid were to end now, the consequences would be much worse since Cuba's infrastructure is in much worse shape now than it was back then," he warned.

Cuban authorities, Chavez's closest allies in the region, have not commented on the health of the man who for more than a decade has ensured Havana gets more than half of the oil it uses every day at a deeply subsidized rate.
"How could Cuba pay international market prices for these 100,000 barrels a day?" demanded Espinosa Chepe.


Perhaps we could make a deal...

Cuba, which two decades ago abruptly lost 85 percent of the foreign trade it largely conducted with its former socialist allies, still has a cash-strapped centrally-planned government-run economy. The main difference now is that it has a new sponsor footing the bill.

When the Soviet Union came crumbling down, Cuba's economy hit a standstill as subsidized food, fuel and raw materials all suddenly stopped arriving -- while the island remained under the same US trade sanctions as before.


Fitting, since it remained under the same Castro government as before...

Cuba's government called it the "Special Period" and Cubans remember it as a time when food was in such short supply that hungry parents passed anything they could get on to their children.

In an often sweltering Caribbean nation of 11 million, blackouts became so much the norm that Cubans coined the phrase "Light-ons" to refer to periods when oil-powered plants were switched back on.

Cuba's revolutionary leader Fidel Castro -- now retired but then still president -- presided over what amounted to wartime crisis economy. Fuel was rationed; food grown in the countryside was rotting there and not making it to cities; long lines snaked around blocks for public transport, and shortages of food, clothing and soap were common.

Some women shaved their heads in dismay when they had no shampoo or conditioner to care for it.

Though the government never officially declared the Special Period over, once Castro-ally Chavez had come to power in Venezuela in 1999, the Cuban economy edged towards stability.

President Raul Castro, who stepped in for his brother in 2006, has introduced minor reforms on self-employment and ownership. But Cuba is isolated and cash-strapped, making ends meet with funds from Venezuelan aid, the "export" of government health workers to allied countries like Venezuela and from remittances from emigrants.

A Cuban worker's average wages are under 20 dollars a month.

"Even that (system of exported health workers) could be in danger now," said dissident Manuel Cuesta Morua, noting that a successor to Chavez may well dedicate more resources to domestic crises.

"I think the average Cuban, whatever they think about politics, is feeling the potential loss of the bolstering of the Cuban regime that Venezuela does," he said. "Cubans really do not want to go through the Special Period's really tough times again, with blackouts and all that."


Your move, Raul. Come talk to us. Don't bother with Champ, make a deal with America in general. You have great people, white sand beaches, and sugar cane. We have great people, dollars and oil. And we're a bunch of forgiving saps...
Posted by: Steve White || 12/12/2012 00:00 || Comments || Link || E-Mail|| [336064 views] Top|| File under:
Europe
Annul Le Pen immunity over Islamophobia: French lawyers
[Iran Press TV] French prosecutors have requested the European Parliament (EP) to annul the immunity of far-right leader Marine Le Pen over an impeachment of racial hatred against Islam.

Justice ministry

front man

Pierre Rance said on Tuesday the request to lift the immunity protection of

La Belle France

's National Front's leader was sent to EP's President Martin Schultz, a 2012 Nobel Prize medalist.

The EP, which received the request on November 26, said the vote would be cast in consideration to the case after three to four months.

The move comes as

politician

s in Lyon seek to prosecute Le Pen for comparing

Mohammedan

prayers on the streets to Nazi occupation.

The leader of

La Belle France

's extreme-right party has been under a judicial probe since an anti-racial group filed a complaint against the comments made at a political speech.

Le Pen in the speech on December 2010, denounced public street prayers and said, "For those who like to talk about World War II, to talk about occupation, we could talk about, for once, the occupation of our territory."

In light of her views about the

Mohammedan

community, she added, "There are no armored vehicles, no soldiers, but it is an occupation all the same and it weighs on people."

It seems that Marine Le Pen could truly be following in the footsteps of her father, who has several convictions for inciting racial hatred.

Some

Mohammedan

leaders are saying that the rise of Le Pen could precede a rise in the difficulties

Mohammedan

s face in their quest for integration.



La Belle France

has around 2,000 mosques for more than 5 million

Mohammedan

worshipers; many of them therefore are forced to pray on the streets, due to the inadequate space. That privilege was taken away on September 16, last year, when the government enforced a ban on street prayers.

Posted by: Fred || 12/12/2012 00:00 || Comments || Link || E-Mail|| [336063 views] Top|| File under: Global Jihad
Home Front: WoT
Chicago Man Gets 10 Years In Suicide-Bomber Plot
A Chicago man has been sentenced to nearly 10 years in prison for plotting to attend a Somalia training camp with dreams of becoming a suicide bomber for al-Qaida and another terrorist group, al-Shabab.

Shaker Masri's sentencing yesterday came two years after his arrest that relied heavily on an FBI informant. He pleaded guilty in July to attempting to provide material support and resources to a terrorist organization.

Prosecutors say the 29-year-old Alabama-born Masri talked about the possibility of killing a busload of U.S. soldiers and, in their words, spoke of the "heavenly rewards one would receive for martyrdom."

Investigators also allegedly found Osama bin Laden's 1996 manifesto, "The Declaration of War Against the Americans," on Masri's computer.



This article starring:
Shaker Masri'
Posted by: tipper || 12/12/2012 12:35 || Comments || Link || E-Mail|| [336076 views] Top|| File under:
U.S. Intelligence Report Says Islamist Terrorism 'Could End by 2030'
Most anything could happen. The question is, what is the probability?

[CNSNews] The wave of Islamist terrorism is receding and "could end by 2030," according to a new long-term assessment by the U.S. intelligence community.


The greying of the Ummah as birth rates continue their precipitous drop since the 1970s should have an impact. Also the killing of so many whose first impulse is to violence, first attacking the unbelievers in Afghanistan and Iraq, but second among themselves as the Arab Spring turns into bloody revolution, and all the various factions of Muslim fanaticism tear and claw at each other when they cannot reach further... But will the call to jihad really succumb to a rising tide of age and despair? What say you, O Rantburgers?

In support of that projection, the study released on Monday said the view of America as the "great enemy" was becoming less appealing, resulting in part from the departure of U.S. forces from Iraq and Afghanistan.
It also cited political upheavals in the Arab world, and said that a new generation of young

Moslem

s may be less interested in the narrative of a "conflict between fundamental values."

"Several circumstances are ending the current Islamist phase of terrorism, which suggest that as with other terrorist waves -- the Anarchists in the 1880s and 90s, the postwar anti-colonial terrorist movements, the New Left in 1970s -- the recent religious wave is receding and could end by 2030," said the National Intelligence Council's Global Trends 2030 report.

Since 1996 the NIC, which reports to the director of national intelligence, has prepared a trends analysis roughly every four years for the incoming president. This time it discussed the draft with experts in almost 20 countries, and the views of those "interlocutors" are reflected in the final 166-page document.

Despite the upbeat assessment on the likelihood of an end to Islamist terrorism, the report conceded that terror would probably not die out altogether.

Some al-Qaeda affiliates and groups like Hezbollah may continue to pose threats, and states like Iran and Pakistain could continue to use terror groups as proxies, it said.

In the years to come, the study said,

Death Eaters

may focus less on trying to inflict mass casualties and more on causing widespread economic chaos by targeting critical cyber systems.

A headline projection in Global Trends 2030 is an end to the post-Cold War "unipolar" order, with power shifting away from a single "hegemonic power" towards "networks and coalitions in a multipolar world."

"By 2030, no country -- whether the U.S., China, or any other large country -- will be a hegemonic power," it said, but predicted the U.S. would probably remain "first among equals."

Posted by: trailing wife || 12/12/2012 00:00 || Comments || Link || E-Mail|| [336069 views] Top|| File under:
International-UN-NGOs
Civilian deaths cause by US terror drone hits spur UN concerns
[Iran Press TV] A recent US

liquidation

drone in Pakistain has again killed a number of civilians as the surging frequency of such strikes raises growing concerns at the United Nations


...Parkinson's Law on an international scale...


, Press TV reports.

Confirming the civilian fatalities, unnamed US officials who spoke on the condition of anonymity also claimed this week that two missile strikes fired from the American terror drones killed a couple of al-Qaeda leaders.

Targeting and killing of civilians in military operations is a violation of the Fourth Geneva Convention. Additionally, the aerial operation of the

liquidation

aircraft over the sovereign nation of Pakistain by the US also violates the international treaty.

In response to a question by Press TV's New York correspondent regarding the most recent US drone strike in Pakistain, UN Secretary General
the ephemeral Ban Ki-moon


... of whom it can be said to his credit that he is not Kofi Annan...


's

front man

Martin Nesirky noted his growing concerns regarding the civilian casualties caused by American

liquidation

drone strikes.

"I think the secretary general is on record with regards to the drones; if you look at his most recent report on protection of civilians, you'll find there is ample reference to the use of such unmanned aerial vehicles or drones," said Nesirky.

In that report, the secretary general points directly to the use of

liquidation

drones without mentioning any member states by name, acknowledging that "Drones have reportedly caused hundreds of civilian casualties."

He further notes that ensuring accountability with international law is "difficult when drone attacks are conducted outside the military chain of command and beyond effective and transparent mechanisms" of control as is the US

assassination

program, which is principally operated by the American spy agency, the Central Intelligence Agency (CIA).

Reports on the extensive damages caused by the American

liquidation

drones are widespread, including a recent Stanford University


...contributed $595,716 to the 2008 Obama campaign. Is there a reason universities are among the top financiers of political campaigns?


study that puts civilians killed at between 1,500 and 2,500 people.

It further adds that merely 2 percent of those killed constitute the military targets that US authorities claim to be after, meaning that 49 of every 50 drone strike victims are civilians.

Posted by: Fred || 12/12/2012 00:00 || Comments || Link || E-Mail|| [336064 views] Top|| File under:
Israel-Palestine-Jordan
Palestinians consider ICC if Israel pursues settlements
[Al Ahram] Palestine to consider pursuing trial at International Criminal Court, as an attempt to pursue all peaceful methods over Israel's decision to build 3,000 new settler units
Posted by: Fred || 12/12/2012 00:00 || Comments || Link || E-Mail|| [336064 views] Top|| File under: Palestinian Authority
Syria-Lebanon-Iran
Iran indicts 18 American officials, ex-officials
There, there dear. Have a nice cup of chamomile tea and a cookie, and you'll feel a lot better.

Iran's deputy judiciary chief says the Islamic Republic has issued indictments against 18 unnamed current and former American officials on charges of involvement in "crimes against Iran." His remarks did not indicate that any of the men were present in Iran.

Ebrahim Raisi is quoted by the semiofficial Fars news agency Wednesday as saying that charges against the Americans include involvement in terrorist attacks.

Raisi didn't provide any further details, but Iran has said it plans to complain to the United Nations about alleged U.S. "terror" operations including assassinations of its nuclear scientists.

The Iranian media has hinted that those charged include several American neoconservatives. Tehran last year asked Interpol to help seek the arrest of two former U.S. officials it accuses of supporting assassinations of Iranian officials.


Posted by: tipper || 12/12/2012 13:10 || Comments || Link || E-Mail|| [336072 views] Top|| File under:
Iran says 28 arrested with 'links to satellite channels'
[Al Ahram] Iran has tossed in the clink
Please don't kill me!
28 people, some with links to the Bahai faith, on charges of working with "anti-revolutionary" satellite channels, Tehran's prosecutor said on Tuesday.
"Twenty-eight people were arrested across Tehran last night for cooperating with anti-revolutionary networks," Abbas Jafari Dolatabadi said in remarks reported by the ISNA news agency.

"They are accused of involvement with immoral and anti-revolutionary networks, which they helped to keep on air by doing translations and dubbing in underground studios," Jafari Dolatabadi said.

He did not identify the networks, which broadcasted from abroad and are watched via satellite receivers that are illegal in Iran.

Dolatabadi said "some of those arrested cooperated with Bahai networks." He did not elaborate.

In September 2011, Iran arrested six people accused of gathering information for the BBC's Farsi language service, which Tehran deems hostile to its regime.

The Bahais, who are barred from higher education and government posts in staunchly Shiite

Moslem

Iran, are regarded as infidels by the majority community and have been persecuted both before and after the country's 1979 Islamic revolution.

The Bahais consider Bahaullah, born in 1817, to be the latest prophet sent by God and believe in the spiritual unity of all religions and all mankind.


Yes, they do. Their world headquarters is in Haifa, queerly enough, because Iran isn't safe. Every Baha'i is supposed to make a pilgrimage there once in his or her lifetime. But because the center is much smaller than, say, Mecca and Medina, once they have the money saved up they have to register for an appointment, then make arrangements to be there on the assigned date and time.
Posted by: Fred || 12/12/2012 00:00 || Comments || Link || E-Mail|| [336065 views] Top|| File under: Govt of Iran
Idea of US coming to terms with Islam, wrong: Khamenei
[Iran Press TV] Fearless Leader of the Islamic Revolution


...Iran's doddering head theocrat...


Ayatollah Seyyed Ali Khamenei


...the successor to Ayatollah Ruhollah Khomeini and the actual dictator of Iran...


says the notion that the US may come to terms with Islam and Islamic movements is a mistake.

In a meeting with hundreds of scholars, academics, thinkers and researchers participating in the International Conference of

Moslem

University Professors and Islamic Awakening, Ayatollah Khamenei said that 'any notion that the global arrogance
That'd be us. They get tired of bitching about the

Great Satan™

sometimes.
, led by the US, may come to terms with Islamic movements is wrong.'

"Wherever Islam and Islamic movements are present, the US will make every effort to eliminate them."

Referring to the violence in Syria, the Leader said, "Those who are driving Syria toward civil war and fratricide are to blame."

Ayatollah Khamenei added that all the demands of the

Moslem

s must be resolved peacefully.

Hailing the Paleostinian people as well as the resistance movements of

Hamas, always the voice of sweet reason,

and Islamic Jihad
...created after many members of the Egyptian

Moslem

Brotherhood decided the organization was becoming too moderate. Operations were conducted out of Egypt until 1981 when the group was exiled after the

liquidation

of President Anwar Sadat. They worked out of Gaza until they were exiled to Lebanon in 1987, where they clove tightly to Hezbollah. In 1989 they moved to Damascus, where they remain a subsidiary of Hezbollah...
, the Leader said no one could believe that in a war between the Gazooks and the Israeli regime, "the Paleostinian side would be the one to set conditions for ceasefire."

"The enemies are afraid of the phrase Islamic Awakening and try not to use it," Ayatollah Khamenei said, adding that the enemies also fear an Islam which is practiced by large numbers of people.

The two-day International Conference of

Moslem

University Professors and Islamic Awakening began in Iran's capital, Tehran, on Monday with the theme of advancing justice and religious democracy.

Posted by: Fred || 12/12/2012 00:00 || Comments || Link || E-Mail|| [336076 views] Top|| File under: Govt of Iran
Who's in the News
32
[untagged]
5
Arab Spring
4
Govt of Syria
3
Govt of Iran
2
TTP
2
al-Qaeda in Arabia
2
al-Qaeda in North Africa
2
Govt of Pakistan
1
Commies
1
al-Qaeda
1
al-Qaeda in Iraq
1
Hezbollah
1
Jamaat-e-Islami
1
Palestinian Authority
1
Salafists
1
Taliban
1
Thai Insurgency
1
Global Jihad
Bookmark
E-Mail Me
The Classics
The O Club
Rantburg Store
The Bloids
The Never-ending Story
Thugburg
Gulf War I
The Way We Were
Bio
Merry-Go-Blog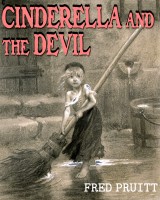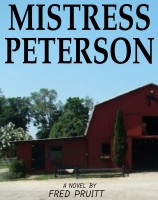 On Sale now!


A multi-volume chronology and reference guide set detailing three years of the Mexican Drug War between 2010 and 2012.

Rantburg.com and borderlandbeat.com correspondent and author Chris Covert presents his first non-fiction work detailing the drug and gang related violence in Mexico.

Chris gives us Mexican press dispatches of drug and gang war violence over three years, presented in a multi volume set intended to chronicle the death, violence and mayhem which has dominated Mexico for six years.
Click here for more information


Meet the Mods
In no particular order...


Steve White
Seafarious
tu3031
badanov
sherry
ryuge
GolfBravoUSMC
Bright Pebbles
trailing wife
Gloria
Fred
Besoeker
Glenmore
Frank G
3dc
Skidmark



Better than the average link...



Rantburg was assembled from recycled algorithms in the United States of America. No trees were destroyed in the production of this weblog. We did hurt some, though. Sorry.
34.204.181.91

Help keep the Burg running! Paypal: