-Lurid Crime Tales-
Palestinian 'shot by relatives over daughter's name'
EL-ARISH, Egypt (Ma'an) -- A Palestinian businessman says his relatives shot him in Egypt's Sinai because he named his daughter Isabella.


Huh???


The man was visiting his brother in Sheikh Zuweid in North Sinai with his Swedish wife and two sons.
Sorry, honey. They're usually not like this...
GET THAT INFIDEL BITCH OUTTA HERE!
One of his relatives shot him in the leg claiming that naming his daughter Isabella was against Islamic law, the businessman told a Ma'an reporter.
Where's it say that?
BANG!
Posted by: tu3031 || 12/07/2012 00:30 || Comments || Link || E-Mail|| [6492 views] Top|| File under:
Africa North
Reform judge proposes exit to Egypt's crisis
[Al Ahram] The former head of the Judges' Club says president should freeze decisions to allow opposition and Islamists to negotiate draft constitution; Morsi aides insist on 'no retreat'
Posted by: Fred || 12/07/2012 00:00 || Comments || Link || E-Mail|| [6465 views] Top|| File under: Arab Spring
We do not take sides in palace clashes, Egypt interior ministry official says
[Al Ahram] The interior ministry is not taking sides in the ongoing

festivities

between supporters and opponents of President Morsi outside the presidential palace, a security official at the ministry has said.

Security forces only intervened in

festivities

on Wednesday and early Thursday in an attempt to subdue the violence, he told state news agency MENA on Thursday.

Moreover, security forces only started firing tear gas in an attempt to divide the two groups, he added.

The current violence has left six dead and over 450 injured, the interior ministry has announced.

Police withdrew from the presidential palace on Tuesday when protesters arrived to demonstrate against the president's constitutional declaration and the draft constitution. Supporters of President Morsi attacked an opposition sit-in at the palace on Wednesday. Police returned in attempt to divide the fighting groups.

The interior ministry has been widely condemned for its brutality against opposition activists at previous protests. Most recently for its attacks on a protest and sit-in against the constitutional declaration in Tahrir Square.

Posted by: Fred || 12/07/2012 00:00 || Comments || Link || E-Mail|| [6466 views] Top|| File under: Arab Spring
Eleven professional syndicates blame Brotherhood for palace violence
[Al Ahram] Eleven professional syndicates issued a statement Thursday holding President Mohamed Morsi and the

Moslem Brüderbund

"responsible for the violent confrontations that have taken place in the vicinity of the presidential palace, and violence against revolutionary youth" Wednesday night.

The signatories to the statement include syndicates that represent tour guides, lawyers, actors, musicians, painters, journalists and writers.

The 11 syndicates declared their full solidarity with "all political and revolutionary forces in their legitimate demands, calling on the presidency and the Cabinet to provide protection to peaceful protesters and to fulfil the aspirations of the January 25 Revolution," warning they would call for the fall of the regime if the government fails to deliver on these points.

Last week, in contrast, a number of professional syndicates that represent agriculturists, engineers and commercial employees declared support for President Morsi's controversial 22 November constitutional declaration.

Journalists in at least 12 independent and partisan newspapers went on strike Tuesday against Morsi's declaration and articles in the draft constitution, prepared by the Islamist-led Constituent Assembly, that allow the government to jail journalists on the basis of expressed views.

Five satellite TV stations had planned industrial action Wednesday, in protest at the president's recent decisions, but called off the strike in order to cover

festivities

that broke out at the presidential palace Wednesday evening.

Posted by: Fred || 12/07/2012 00:00 || Comments || Link || E-Mail|| [6471 views] Top|| File under: Arab Spring
Morsi meets with ministers to discuss crisis
[Al Ahram] Egypt's President Morsi meets with ministers and presidential guard to discuss growing violence sparked by opposition anger at constitutional declaration and draft constitution
Posted by: Fred || 12/07/2012 00:00 || Comments || Link || E-Mail|| [6467 views] Top|| File under: Arab Spring
Morsi: 'violence not solution' to political impasse
[Al Ahram] "I feel a responsibility for every Egyptian, whether they oppose or support me. The nation is united. All citizens enjoy the right to security."

"There is no difference between citizens in terms of their right to safety."

"These painful events happened due to political differences. The only solution is dialogue."

"The ex-regime used thugs and rigged elections ... such methods will never be used in Egypt ever again."

"Violence is not the solution. Wisdom, rationality, peace must be used to solve the current situation."

"Whoever has come to defend legitimacy and paid with his life, I say it with honesty: while we respect peaceful expression, I will never allow anyone to kill and vandalize, I will not allow plans to murder and vandalize and terrorize citizens."

"Investigations and confessions have shown that some of those enjugged
Keep yer hands where we can see 'em, if yez please!
have connections to political forces. Other armed assailants were paid."

"Yesterday was worse than Tuesday. Peaceful protesters were attacked by armed infiltrators."

"Protesters were violent on Tuesday. Some of them attacked the presidential cars; a driver was badly injured and is still in the hospital as a result. This is not an acceptable way of protesting."

"Assailants used shotguns and teargas while attacking protesters ... calls for more violence continued until this morning."

"The prosecution will announce the results of its investigations, for those who committed the attacks, those who incited them and those who paid the perpetrators."

"I differentiate between all stripes of political opposition and those who spend their corrupt money to destroy the nation."

"The issuing of the constitutional deceleration stirred up opposition, which was acceptable. But those who brought arms and hired thugs to wreak havoc must be punished."

"The declaration wasn't meant to prevent the judiciary from doing its work, or take away citizens' rights."

"The judiciary has protected rights and freedoms so long as it stayed away from politics. I'm sure it will carry on doing its duty."

"I am not insisting on keeping Article 6 of the declaration if dialogue with political partners leads to that. What is included in the article is already mandated, as some have pointed out."

"I will meet with legal experts and opposition figures on Saturday at 12:30 [local time] at the presidential headquarters to come up with a solution that shall save the nation; Some decisions will be discussed, such as maintaining the Shura Council."

"We shall also discuss the roadmap after the referendum, whether the people reject or approve it."

"I offer my condolences to the families of all those martyred during the

festivities

. I will see to it that all the necessary medical care is provided to those injured."

"If the constitution is rejected, I will see to it that a new constituent assembly is drawn up."

"I reject attacks on companies, ministries or embassies ... I call on everyone to hold dialogue in an effort to work things out with love, rule of law and determination."
Posted by: Fred || 12/07/2012 00:00 || Comments || Link || E-Mail|| [6468 views] Top|| File under: Arab Spring
Egypt protests example of freedom of expression: Morsi advisor
[Al Ahram] President Mohamed Morsi's assistant for foreign relations and internal cooperation, Essam El-Haddad, has told CNN America that ongoing protests in Egypt are not a drawback and should be viewed as people exercising their freedom of expression.

Haddad, who is currently visiting Washington DC with a delegation of Egyptian officials, said violence at the presidential palace between pro- and anti-Morsi protesters was reprehensible. President Morsi is open to dialogue and willing to negotiate on all matters, he added.

Speaking with CNN's Wolf Blitzer on Thursday, Haddad rejected calls by Constitution Party leader Mohamed ElBaradei


Egyptian law scholar and Iranian catspaw. He was head of the IAEA from December 1997 to November 2009. At some point during his tenure he was purchased by the Iranians. ElBaradei and the IAEA were jointly awarded the Nobel Peace Prize for something in 2005. After stepping down from his IAEA position ElBaradei attempted to horn in on the 2011 Egyptian protests which culminated in the collapse of the Mubarak regime. ElBaradei served on the Board of Trustees of the International Crisis Group, a lefty NGO that is bankrolled by the Carnegie Foundation, the Ford Foundation, the Bill & Melinda Gates Foundation, as well as George Soros' Open Society Institute. Soros himself serves as a member of the organization's Executive Committee.


for the constitutional referendum, set for 15 December, to be postponed.

"There will be a referendum for the people to freely express their view. What is the use of cancelling the draft constitution at this moment?" Haddad stated.

If the constitution is approved, he said, the new parliament would have the opportunity to rework the contentious articles.

Posted by: Fred || 12/07/2012 00:00 || Comments || Link || E-Mail|| [6475 views] Top|| File under: Arab Spring
Morsi stooge says Amr Moussa and El Baradei are zionist agents
from an Egyptian news daily


Prosecutor General Talaat Ibrahim Abdallah on Tuesday referred a complaint accusing former presidential candidates and politicians of spying and inciting the overthrow of the government to the State Security Prosecution for investigation.


So are all the guys in the Muslim Brotherhood named 'Abdul'. Pass it on and make plans to whack 'em all...

Hamed Sadeq, a lawyer who filed the report, accused former presidential candidates Amr Moussa and Hamdeen Sabbahi, Constitution Party leader Mohamed ElBaradei, Wafd Party president Al-Sayed al-Badawy and Judges Club head Ahmed al-Zend of espionage and sedition.

Sadeq claimed that Moussa met with former Israeli Foreign Minister Tzipi Livni and agreed with her to fabricate internal crises, and that all of the politicians named in his complaint then met at the Wafd Pary headquarters to implement the "Zionist plot." He requested that the accused be banned from travel and that the Wafd Party headquarters be confiscated for investigation
Posted by: lord garth || 12/07/2012 00:00 || Comments || Link || E-Mail|| [6467 views] Top|| File under:
Britain
UK trial for pair charged with journalists' Syria kidnap
A man charged with the kidnapping of two Western journalists by Islamic extremists in Syria will go on trial with another suspect in June.

Jubayer Chowdhury appeared by videolink at the Old Bailey and was remanded in custody for a preliminary hearing in April. He will be tried with a British trainee doctor, Shajul Islam, on a charge of imprisoning a British photographer and a Dutch journalist against their will in July while they were covering the Syrian conflict. The trial will start on June 5 and is expected to last six weeks.

Chowdhury was arrested by counter-terrorism police at Heathrow Airport last month after arriving on a flight from Bahrain. Islam was detained at Heathrow airport in October after arriving on a flight from Egypt.
Posted by: ryuge || 12/07/2012 00:00 || Comments || Link || E-Mail|| [6466 views] Top|| File under:
Europe
Lebanese 'Karachi Affair' Suspect Probed over Libya Cash
[An Nahar] Ziad Takieddine, a Franco-Lebanese businessman who has been charged with corruption in the "Bloody Karachi


...formerly the capital of Pakistain, now merely its most important port and financial center. It may be the largest city in the world, with a population of 18 million, most of whom hate each other and many of whom are armed and dangerous...


" kickbacks affair is also being investigated for suspected money laundering after being tossed in the slammer
Drop the gat, Rocky, or you're a dead 'un!
with 1.5 million euros in cash, it emerged Thursday.

Judicial sources said Takieddine, who is allegedly embroiled in a string of illegal political financing scandals in

La Belle France

, had been caught with the money on a private flight out of Libya in March 2011, prior to the overthrow of Libya's then President Muammar Qadaffy


... one of those little rainstorms from the Arab Spring...


The case has been put in the hands of examining magistrates Renaud Van Ruymbeke and Roger Le Loire, the judges who are in charge of the

Bloody Karachi

investigation.

That case centers on allegations that a 2002 bombing in

Bloody Karachi

was carried out by Pak agents in

Dire Revenge™

for the non-payment of bribes promised in relation to a 1994 sale of a French submarine.

The bombing killed 14 people, including 11 French naval engineers.

It is alleged that some of the cash involved was channeled back to former prime minister Edouard Balladur's campaign to be the French right's candidate in the 1995 presidential election.

Takieddine has been charged as acting as an intermediary.

The

Bloody Karachi

affair has also embroiled former president Nicolas Sarkozy


...23rd and current President of the French Republic and ex officio Co-Prince of Andorra. Sarkozy is married to singer-songwriter Carla Bruni, who has a really nice birthday suit...


, who was Balladur's campaign

front man

and budget minister at the time.

Media reports have claimed Sarkozy authorized the creation of a shell company used to channel kickbacks. He has been questioned by the judges but not charged with anything. Two of his former aides have been charged.

Sarkozy has also been accused, by the media, of accepting cash from Qadaffy for his own 2007 presidential election campaign.

No investigation has been opened into those claims and Sarkozy is pursuing a defamation suit against online news website Mediapart over its reporting.

Posted by: Fred || 12/07/2012 00:00 || Comments || Link || E-Mail|| [6466 views] Top|| File under:
India-Pakistan
Poor security for witnesses means low conviction rate
[Dawn] Haider Ali alias Saleem, was killed by assailants who had barged into his house in Soldier Bazaar area.

"The suspects brought a box of sweets to the victim's house. When his wife opened the door they barged in and shot All twice in the head," DSP Qaiser Ali Shah said, read a report in the following day's paper.

In the backdrop of the killing, the sixth and last witness to the murder of journalist Wali Khan Babar, and a spike in violence and crimes in Bloody Karachi


...formerly the capital of Pakistain, now merely its most important port and financial center. It may be the largest city in the world, with a population of 18 million, most of whom hate each other and many of whom are armed and dangerous...


, the crucial issue of witness protection program (WPP) has resurfaced in several discussions over the last few months.

Noting that one of the major impediments in effective prosecution was witnesses turning hostile, especially in cases of sectarian murders and extortion in

Bloody Karachi

's anti-terrorist courts, Sharfuddin Memon, consultant with the Sindh Home Department, has urged for "a comprehensive WPP within the existing criminal justice system."


President Asif Ali Ten Percent Zardari


... husband of the late Benazir Bhutto, who has been singularly lacking in curiosity about who done her in ...


, while presiding over a law and order meeting in

Bloody Karachi

, early last month also agreed that the legal battle against

faceless myrmidons

and criminals can only be won if witnesses were given fool-proof security.

The president directed the provincial government to draft a new legislation that guaranteed safety for those who testify and for those judges who pass sentences without feeling intimidated.

Memon, a former head of the Citizens-Police Liaison Committee (CPLC), an organization working closely with

Bloody Karachi

's police and the provincial government, however, was of the view that it was vital to establish the WPP all over Pakistain, not just Sindh or

Bloody Karachi

alone.



Bloody Karachi

, with a population of over 18 million, has seen an unprecedented spike in violence since the beginning of the year.

In the first eight months of this year, over 1,300 people were killed in

Bloody Karachi

violence, compared with 1,715 in the whole of 2011, according to the Human Rights Commission of Pakistain, which cited criminal gangs and "political patronage" for the

festivities

.

The CPLC reported 106 cases of kidnapping by October, compared with 113 in 2011. Few culprits are caught, and when they are, most are acquitted for want of evidence.

In October, this year, an anti-terrorism court acquitted Qadir alias Daket, known to be associated with criminal gangs operating in Lyari. He was allegedly involved in attacking an armoured personnel carrier with rocket launchers in December 2009, killing the driver and injuring several

coppers

. According to the report, the prosecutor failed to produce concrete evidence against the accused.

Despite having set up anti-terrorist courts (ATCs) for speedy disposal of cases, in Sindh, the conviction rate is still an abysmal 26 per cent.

Talking to Dawn.com the prosecutor general of Sindh, Shahadat Awan said that a total of 1,329 cases were pending before 11 ATCs of the province, of which 43 cases were related to the years between 1999 and 2006.

While experts say the WPP is important, many link high rate of acquittal, almost 73 per cent, to weak investigation and witnesses retreating.

Senior advocate, Ismat Mehdi, a well-known criminal lawyer, finds the WPP impractical. "What is needed is to instil respect for the police, strengthen prosecution, have an independent investigation carried out by honest and upright

coppers

who are acquainted with the law and rules of investigation."

She says while section 31e of NAB Ordinance provides protection to witnesses as does the Anti terrorism Act 2007, there is no provision in general law for that. "And the ATC has limited application with just one per cent convicts being tried there."

To strengthen investigation, Awan suggests induction of law graduates in the police force. "I know

coppers

are provided some training but it's really not enough for them to assist the legal fraternity in courts," he said.

Even the first information report, said Mehdi is "prepared in a hurry either on the instructions of a superior or under political pressure." She further added that investigation is conducted "without application of mind and law".

Hasan Abdullah, senior assignment editor at CNBC, a private television channel, covered crime and courts as a

news hound

, while agreeing that "a working WPP is essential", but given the pathetic conviction rate in anti-terrorism cases, the WPP, in Pakistain it is nothing more than "fancy sound bytes of government officials".

Instead, he believes the police investigation should rely more on forensic evidence than witnesses. "The police force is rife with political influence and has to mould its investigations around the directives it receives from the 'top'. There will be no improvement for the next ten years unless there is a change of mindset," he said.

The government's apathy towards correcting society was recently observed by the apex court which is currently looking into

Bloody Karachi

's law and order implementation case.

Sindh's additional inspector general (AIG) early last month informed the court that over 35 criminals who were released by the government on parole in 2003, for two years, had not been re-placed in durance vile
Youse'll never take me alive coppers!... [BANG!]... Ow!... I quit!
and brought to trial. Further, last year 2,381 criminal cases were registered in which 761 people were arrested while 3,461 were still absconding.

"How can the law and order situation in the city improve when more than 3,500 murderers and criminals are roaming freely in the city without any fear of arrest or prosecution?" rebuked Justice Khilji Arif Hussain.

"When criminals know they will get released, crime and criminal elements will flourish," said Haider Abbas Rizvi, spokesperson of the Muttahida Qaumi Movement


...English: United National Movement, generally known as MQM, is the 3rd largest political party and the largest secular political party in Pakistain with particular strength in Sindh. From 1992 to 1999, the MQM was the target of the Pak Army's Operation Cleanup leaving thousands of urdu speaking civilians dead...


, he said, adding an effective WPP would help in stemming crime.

The home department has already set up a witness protection cell and has started providing not only police protection but even aims at taking extreme measures like post-trial anonymity and rehabilitation, even relocation. "And if may also require giving the witness a new means of earning livelihood," explained Memon.

But witnesses are not the only ones who remain at risk. Often the police are intimidated and killed.

According to police sources, of the 124

coppers

killed in the line of duty in the last ten months, 98 were from

Bloody Karachi

police alone. Last year the

corpse count

of the

coppers

in Sindh was 80 and 57 for

Bloody Karachi

.

Since the 1990s, Awan estimates the figure to be over 800.

Memon assured that the WPC provided protection for police as well as the judiciary and "anyone cooperating in apprehending the criminals".

Sceptical of its success, Abdullah said even if such programme is rolled out, these were likely to fail under the present political order. "Purely political inductions in police, home ministry, Nadra and other key departments often manifest in the form of sensitive information leaking out," he pointed out.

Memon, however, said that there is a need to have confidence in the police and for them to be allowed to work independently.

At the moment

Bloody Karachi

has an inadequately trained, demoralised and politicised police force of 33,000 of which 12,000 were deployed on special duties. This means there is one policeman for every 900 people.

"Yes!" agreed Mehdi. "We need to make our police independent by taking them out of the clutches of the politicians. They don't work for the government; they work for individuals," she rued.

In addition, said, MQM's Rizvi: "There needs to be even-handed enforcement of the law, regardless of the political group involved in the breach of peace."

Meanwhile,


...back at the precinct house, Sergeant Maloney wasn't buying it. It was just too pat. It smelled phony...


pointing to the huge backlog of cases pending before the courts, Abdullah said: "The courts need to speed up the process of dispensing justice," he added.

In an editorial dated November 19, Dawn mentioned how Nitish Kumar, the chief minister of Bihar, claimed to have controlled crime in his state "through speedy trials, strong prosecution and taking action against suspects irrespective of their connections".

"You can achieve nothing without the political will, which, in our case, is non-existent," lamented Abdullah. "The status quo serves the interests of our ruling elite and they have no desire to change it," he added.

Still Mehdi had the last word when she said: "We often talk about disposal of cases; that's not how it should be, it's the dispensation of justice that should be the hallmark of a bold justice system."

Alas, she said: "Our judicial system is not bold enough!"

Posted by: Fred || 12/07/2012 00:00 || Comments || Link || E-Mail|| [6490 views] Top|| File under: Govt of Pakistan
A new Pakistani Taliban chief emerging?
[Dawn] The Pak Taliban, one of the world's most feared

bully boy

groups, are preparing for a leadership change that could mean less violence against the state but more attacks against US-led forces in Afghanistan, Pak military sources said.

Hakimullah Mehsud, a ruthless commander who has led the Tehrik-e-Taliban Pakistain (TTP) for the last three years, has lost operational control of the movement and the trust of his fighters, said a senior Pakistain army official based in the South
Wazoo tribal region, the group's stronghold.

The organization's more moderate deputy leader, Wali-ur-Rehman, 40, is poised to succeed Mehsud, whose extreme violence has alienated enough of his fighters to significantly weaken him, the military sources told

Rooters

.

"Rehman is fast emerging as a consensus candidate to formally replace Hakimullah," said the army official, who declined to be identified because of the sensitivity of the matter. "Now we may see the brutal commander replaced by a more pragmatic one for whom reconciliation with the Pak government has become a priority."

The TTP, known as the Pak Taliban, was set up as an umbrella group of

beturbanned goons

in 2007.

Its main aim is to topple the US-backed government in Pakistain and impose its austere brand of Islam across the country of 185 million people, although it has also carried out attacks in neighbouring Afghanistan.

The

beturbanned goons

intensified their battle against the Pak state after an army raid on Islamabad's Red Mosque in 2007, which had been seized by allies of the group.

Mehsud, believed to be in his mid-30s, took over the Pak Taliban in August 2009. He rose to prominence in 2010 when US prosecutors charged him with involvement in an attack that killed seven CIA employees at a US base in Afghanistan.

His profile was raised further when he appeared in a farewell video with the Jordanian

jacket wallah

who killed the employees.



Rooters

interviewed several senior Pakistain military officials as well as tribal elders and locals during a three-day trip with the army in South Waziristan last week, getting rare access to an area that has been a virtual no-go zone for journalists since an army offensive was launched in October 2009.

Three senior military officials said informers in the Pak Taliban told them Mehsud was no longer steering the group.

Pak

Taliban capo

s did not respond to repeated requests for comment on the possible leadership change.

US officials said that while Rehman was Mehsud's natural successor, they cautioned about expecting an imminent transition. Mehsud's standing in the Pak Taliban might have weakened, but he still had followers, they said.

Washington has offered a reward of $5 million for information leading to the capture of either Mehsud or Rehman.

One Pakistain military official, who has served in South Waziristan for more than two years, said his Pak Taliban contacts first alerted him to Mehsud's waning power six months ago, when constant pressure from the Pakistain military, US drone strikes and poor health had hurt his ability to lead.

"Representing the moderate point of view, there is a probability that under Rehman, TTP will dial down its fight against the Pak state, unlike Hakimullah who believes in wanton destruction here," said the military official based in the South Waziristani capital of Wana.

The official said this might lead to more attacks across the border in Afghanistan because Rehman has been pushing for the group's fighters to turn their guns on Western forces.

Other factions within the Pak Taliban such as the Nazir group in South Waziristan and the Hafiz Gul Bahadur faction in North Waziristan have struck peace deals with the Pak military while focusing attacks on Western and Afghan forces in Afghanistan.

A change in the Pakistain Taliban's focus would complicate Western efforts to stabilise Afghanistan before most NATO


...the North Atlantic Treaty Organization. A collection of multinational and multilingual and multicultural armed forces, all of differing capabilities, working toward a common goal by pulling in different directions...


troops leave by the end of 2014, said Riaz Mohammad Khan, a Pak diplomat who has held several posts dealing with Afghanistan.

The United States is already fighting the Afghan Taliban and the Haqqani network, which is based along the unruly frontier between Afghanistan and Pakistain and which is perhaps Washington's deadliest foe in Afghanistan.

The last thing US-led NATO troops need is a new, formidable enemy in the approach to 2014.

Such a shift in emphasis, however, could reduce the number of

suicide kaboom

s that have plagued Pakistain in recent years, scaring off investment needed to prop up an economy that has barely managed to grow since 2007.

At each other's throats

The Pak Taliban, who are close to al Qaeda, remain resilient despite a series of military offensives. They took part in a number of high-profile operations, including an attack on army headquarters in 2009, assaults on military bases, and the attempted

liquidation

of Pak schoolgirl Malala Yousufzai in October, who had campaigned for girls' education.

The Pak Taliban were also blamed for the 2008 bombing of the Marriott Hotel in Islamabad which killed more than 50 people.

Under Mehsud, the organization formed complex alliances with other

bully boy

groups spread across Pakistain.

But it has long been strained by internal rivalries over strategy. Mehsud has pushed the war with the Pak state, while others such as Rehman want the battle to be against US and allied forces in Afghanistan.

"Rehman has even held secret negotiations with the Pak government in the past but Hakimullah always stood in his way, wanting to carry on fighting the Pak military," a second Wana-based military official said.

The two were at each other's throats earlier this year and hostilities were close to open warfare, Taliban sources said.

"Differences within the ranks have only gotten worse, not better, rendering the TTP a much weaker force today than a few years ago," the second military official said.

A source close to the Taliban told

Rooters

there had been months of internal talks on the Pak Taliban's decreasing support among locals and fighters in tribal areas where the group has assassinated many pro-government elders.

"The Taliban know they are fighting a public relations war, and under someone like Hakimullah, they will only lose it," added the source who declined to be identified because he was not authorized to speak to the media.

It isn't clear whether Mehsud will hand over the leadership to Rehman without a fight.

A power struggle could split the group, making it more difficult to recruit young fighters and also disrupt the safe havens in Pakistain used by Afghan

bully boy

s.

According to accepted practice, a leadership council, or shura, will ultimately decide whether to formally replace Mehsud with Rehman.

Intelligence officials said Mehsud had not commanded any recent operations, including an Aug 16 attack on the Minhas Airbase in Pakistain and a

suicide kaboom

on a street market in May that killed 24 people.

Military sources said Rehman planned the April 15 jail break in Bannu in Pakistain that freed 384 prisoners, including an estimated 200 Taliban members and an al Qaeda-linked

bully boy

who had attempted to assassinate former president
Pervez Perv Musharraf


... former dictator of Pakistain, who was less dictatorial and corrupt than any Pak civilian government to date ...


.

Fall from grace

Intelligence officials in the area said Mehsud's brutality had turned his own subordinates against him, while the more measured Rehman had emerged as the group's primary military strategist.

"If a leader doesn't behave like a leader, he loses support. For the longest time now, Hakimullah has done the dirty work while Wali-ur-Rehman is the thinker. Taliban fighters recognise this," said the first Pak military source.

A local elder described Mehsud as "short-tempered and trigger-happy".

"(Mehsud) used to work 24 hours a day, tirelessly. But he would also put a gun to anyone's head and kill them for his cause," said a local shopkeeper who has family members involved in the Pakistain Taliban.

Mehsud gained his reputation fighting with the Afghan Taliban against US and allied forces in Helmand


...an Afghan province populated mostly by Pashtuns, adjacent to Injun country in Pak Balochistan...


province in Afghanistan. He was later given command of Taliban factions in the Bajaur, Orakzai, Khyber and Kurram regions.

He took over the Pak Taliban after a weeks-long succession battle with Rehman following the death of Baitullah Mehsud in a drone strike. The two Mehsuds were not related.

Posted by: Fred || 12/07/2012 00:00 || Comments || Link || E-Mail|| [6462 views] Top|| File under: TTP
PM demands an end to US drone attacks in Pakistan
We demand an end to Pakistani support of jihadis. Shall we go on to the next round?
[Dawn] Prime Minister Raja Pervez Ashraf on Thursday demanded an end to US drone attacks in Pakistain in a meeting with the United States Ambassador to Pakistain Richard Olson in Islamabad, DawnNews reported.

The Pak prime minister's call against the covert CIA drone campaign comes the same day a US unmanned aerial vehicle (UAV) fired missiles at a compound in North
Wazoo, killing at least three suspected

Death Eater

s.

US-Pakistain bilateral relations were discussed during the meeting, sources said.

According to the sources, PM Ashraf expressed his concerns regarding the drone attacks and said that the attacks were harmful and ineffective. He demanded that the US end its drone attacks on Pak soil.

He further said that alternative methods should be used to eliminate terrorism.

He also said that Pakistain was fighting to eliminate terrorism from its soil and would not rest unless it had been successful.

US Ambassador Olson took note of the concerns put forward by PM Ashraf and assured him that US authorities would be informed about their concerns.

Posted by: Fred || 12/07/2012 00:00 || Comments || Link || E-Mail|| [6486 views] Top|| File under: Govt of Pakistan
Govt urged to stop operation in Khyber
[Dawn] Jamaat Ulema-e-Islam


...Assembly of Islamic Clergy, or JUI, is a Pak Deobandi (Hanafi) political party. There are two main branches, one led by Maulana Fazlur Rahman, and one led by Maulana Samiul Haq. Fazl is active in Pak politix and Sami spends more time running his madrassah. Both branches sponsor branches of the Taliban, though with plausible deniability...


(JUI-F) has expressed concern


...meaning the brow was mildly wrinkled, the eyebrows drawn slightly together, and a thoughtful expression assumed, not that anything was actually done or indeed that any thought was actually expended...


over closure of roads to different villages in Khyber Agency
due to military operation and demanded of the government to stop the operation and ensure supply of food, medicines and other necessary items to the residents.

Speaking at a

presser

at Beautiful Downtown Peshawar


...capital of Khyber Pakhtunkhwa (formerly known as the North-West Frontier Province), administrative and economic hub for the Federally Administered Tribal Areas of Pakistan. Peshawar is situated near the eastern end of the Khyber Pass, convenient to the Pak-Afghan border. Peshawar has evolved into one of Pakistan's most ethnically and linguistically diverse cities, which means lots of gunfire.


Press Club on Wednesday, JUI-F's Khyber Agency naib amir Haji Shamsuddin said that patients had been dying due to restriction on movement of people.

Referring to problems being faced by residents of Tirah valley due to prolonged curfews, he said that they had been forced to keep their movement to their localities and they were not allowed to keep contact with rest of the country.

"We can move via Dogar (Kurram Agency


...home of an intricately interconnected web of poverty, ignorance, and religious fanaticism, where the laws of cause and effect are assumed to be suspended, conveniently located adjacent to Tora Bora...


), Dabori of
Orakzai Agency
... crawling with holy men, home to Darra Adam Khel, the world's largest illegal arms bazaar. 14 distinct tribes of beturbanned primitives inhabit Orakzai agency's 1500 or so square kilometers...
or Bara from Tirah valley, but all the routes have been closed and officials of the political administration have also closed their eyes to the sufferings of people," Mr Shamsuddin said.

He said that besides this the police had been taking innocent people into custody and extorting money from them otherwise they were kept in torture cells for months.

"I can prove that police have opened cells in Hayatabad area where they keep people and torture them for payment of extortion," the JUI-F leader claimed.

Mr Shamsuddin said that police were bound to produce people in courts and prove them guilty. He said that the JUI-F would soon launch a protest movement for rights of tribal people.

He said that the federal and provincial disaster management authorities had failed to serve the internally displaced persons. He alleged embezzlement in relief items by employees deputed at Jalozai camp and demanded their replacement.

Flanked by other

rustics

, the JUI-F leader claimed that many people had been missing from different localities of tribal areas, but the government was not taking interest to recover them safely. He alleged that the IDPs were being looted at checkpoints, but the police department was not taking notice of injustices by its staff.

Posted by: Fred || 12/07/2012 00:00 || Comments || Link || E-Mail|| [6468 views] Top|| File under: Jamaat-e-Ulema Islami
Mehsuds want more time to leave South Waziristan
[Dawn] The Mehsud elders have requested the political administration to extend the deadline, set for expulsion of the tribe from South
Wazoo Agency.

Scores of Mehsud elders submitted a written application with political agent of South Waziristan Agency through the assistant political agent, seeking extension in the Dec 5 deadline, which expired on Wednesday.

In the application the tribal elders said that thousands of Mehsuds were residing in South Waziristan and their expulsion in such a short span of time was not possible. They said that sufficient time should be given to them to leave the area.

The tribal elders said that some families that had shifted from South Waziristan Agency to Tank were living in the open there.

They said that those people had no proper arrangements for accommodation.

The elders said that most of the migrating Mehsuds belonged to poor families and they couldn't bear even transportation expenses. "So they are going on foot which may take time," they said.

The Mehsud elders demanded of the political administration to provide tents and essential items to the tribal people to save them from any catastrophe. They also demanded relaxation in checking for migrating people at various checkpoints, set up between South Waziristan Agency and Tank district.

Meanwhile,


...back at the chili cook-off, Chuck and Manuel's rivalry was entering a new and more dangerous phase...


a jirga of Mehsud elders will be held at political compound in Tank on Thursday to review the situation thoroughly.

In Khyber Agency
, a member of a banned

hard boy

group was killed and two others

were maimed

in

festivities

between rival groups in Bazaar Zakhakhel area of Bara on Wednesday.

Sources said that

festivities

erupted in Dera area when members of Lashkar-e-Islam attacked a bunker of their rival group Tawheedul Islam. Momin Khan Sipah of Lashkar-e-Islam was killed while another member of the group was injured in exchange of fire.

A member of Tawheedul Islam was also injured. However,


ars longa, vita brevis...


the attack was repulsed, sources said.

In
Mohmand Agency


... Named for the Mohmand clan of the Sarban Pahstuns, a truculent, quarrelsome lot. In Pakistain, the Mohmands infest their eponymous Agency, metastasizing as far as the plains of Peshawar, Charsadda, and Mardan. Mohmands are also scattered throughout Pakistan in urban areas including Karachi, Lahore, and Quetta. In Afghanistan they are mainly found in Nangarhar and Kunar...


, a government school was blown up by unidentified Islamic fascisti in tehsil Ekka Ghound on Wednesday.

Sources said that Islamic fascisti planted

bomb

s in the building of middle school for boys in Shno Ghundo area. The school was destroyed completely when the

bomb

s went off, they added.

The officials of local political administration also confirmed that the school was blown up by unidentified

hard boy

s. No loss of life was reported in the incident.

The residents of the area said that gunshots were fired in the adjacent areas after the blasts.

It is pertinent to mention here that the political administration have signed an accord with

rustics

about the safety of government buildings. According to the accord, the local

rustics

will reconstruct the blown up buildings of schools and other government offices in their respective areas.

The accord has bounded the

rustics

to protect government property in their area.

Posted by: Fred || 12/07/2012 00:00 || Comments || Link || E-Mail|| [6467 views] Top|| File under: al-Qaeda in Pakistan
No probe against Nawaz in ISI funds case
[Dawn] A federal minister revealed on Wednesday that the government had no plan to hold an inquiry into the allegations that PML-N chief
Nawaz Sharif


... served two non-consecutive terms as prime minister, heads the Pakistain Moslem League (Nawaz). Noted for his spectacular corruption, the 1998 Pak nuclear test, border war with India, and for being tossed by General Musharraf...


had received money from intelligence agencies in 1990 as ordered by the Supreme Court in the Asghar Khan case.

"The Asghar Khan case is buried," declared Syed Khurshid Ahmed Shah, the chief negotiator of the government with the opposition, while talking to

news hound

s after attending a parliamentary committee meeting.

He also expressed apprehensions over the court's recent decisions about delimitation of constituencies in Bloody Karachi


...formerly the capital of Pakistain, now merely its most important port and financial center. It may be the largest city in the world, with a population of 18 million, most of whom hate each other and many of whom are armed and dangerous...


and the Balochistan



...the Pak province bordering Kandahar and Uruzgun provinces in Afghanistan and Sistan Baluchistan in Iran. Its native Baloch propulation is being displaced by Pashtuns and Punjabis and they aren't happy about it...


government. "We do not want the FIA director general to drag Mr Sharif," Mr Shah said, adding that the PPP wanted the matter to be decided by the people.

Mr Shah's remarks came a day after Mr Sharif said the credit for completion of the elected government's five-year term went to his party. "We are thankful to Mr Sharif for supporting democracy despite efforts to pitch us against each other," Mr Shah said while commenting on the PML-N chief's remarks.

The apex court had, in its Oct 19 order in the Asghar Khan case, held the then military establishment and the presidency responsible for manipulating the 1990 elections through distribution of money among politicians.

Initially, the PML-N rejected an investigation by the FIA, but following criticism from different quarters, Mr Sharif -- who had become prime minister as a result of the 1990 elections -- announced that he was ready to face a probe through the agency.

Posted by: Fred || 12/07/2012 00:00 || Comments || Link || E-Mail|| [6466 views] Top|| File under: Govt of Pakistan
Israel-Palestine-Jordan
Report: Israel threatens to target Islamic Jihad secretary general
[Ynet] Egypt informed the leadership of the Islamic Jihad that Israel was against the entrance of Jihad top operatives to the Gaza Strip, the Maan news agency reported.

According to the report, Israel has threatened to target the organization's Secretary-General Ramadan Shallah and his deputy Ziad Nakhleh, and as a result the leadership was considering to cancel the two's visit to the strip.
Posted by: trailing wife || 12/07/2012 00:00 || Comments || Link || E-Mail|| [6474 views] Top|| File under:
Syria says chemical scare "pretext for intervention"
[Al Ahram] Syria's deputy foreign minister Faisal Maqdad fears that the west are using worries of the regime using chemical weapons, which the regime consistently said it would not do, as a "pretext for intervention"
Posted by: Fred || 12/07/2012 00:00 || Comments || Link || E-Mail|| [6473 views] Top|| File under: Govt of Syria
New Syria ambassador in Iraq
[Al Ahram] Five months after his predecessor defected and joined the country's anti-regime revolt, Syria's new ambassador to Iraq took up his post in Baghdad
Posted by: Fred || 12/07/2012 00:00 || Comments || Link || E-Mail|| [6466 views] Top|| File under: Govt of Sudan
Revolutionary Police Squad to Limit Syrian Rebel Abuses
[An Nahar] In an army barracks seized by rebels in northern Syria, Abu Islam heads a new unit that looks into complaints against

Death Eaters

for abuses such as intimidation, extortion and vandalism.

"We need an organized system that works better than before, to eliminate bad behavior by (rebel) Free Syrian Army fighters and civilians," Abu Islam told an AFP correspondent in al-Bab.

Civilians in the rebel-held town are encouraged to seek protection from some 80 volunteers of the Committee for the Promotion of Virtue and the Vice Prevention.

The mission of the internal affairs unit is to put a stop to crimes committed by FSA fighters, most of which have involved theft and vandalism.

Al-Bab is located about 30 kilometers (20 miles) northeast of Syria's main battleground Aleppo


...For centuries, Aleppo was Greater Syria's largest city and the Ottoman Empire's third, after Constantinople and Cairo. Although relatively close to Damascus in distance, Aleppans regard Damascenes as country cousins...


It has been controlled by rebels since mid-July, though their internal affairs unit was only established in November, with Abu Islam saying it is one of the first of its kind in Syria.

"It was set up following consultations with all the brigades in al-Bab," he added, a Kalashnikov assault rifle in hand and face covered.

Though no salaries are provided, those who enlist receive masks, camouflage clothing and Kalashnikovs.

While on mission, volunteers always wear masks, concealing their identities, for fear of retaliation by angry rebels, said Abu Islam.

Attacks on the revolutionary

coppers

by friends or family members of placed in long-term storage
I ain't sayin' nuttin' widdout me mout'piece!
offenders are not uncommon, he added.

Abu Islam and his colleagues were all recruited from outside the ranks of the FSA.

"These are young people who served out of their own choice, all from al-Bab or the countryside," Abu Islam said, speaking to AFP from behind his desk, in a building heavily guarded by

gunnies

constantly on the look-out.

"No members of the new institution has ever been part of the FSA," said Thaer al-Horr, who used to sell mobile phones before the Syrian conflict broke out, but has now joined the new squad.

"I joined the al-Bab internal affairs unit because I saw many civilian members of the FSA making mistakes in this town," said Horr. "We should set up a system in this town in order to improve people's lives."

Abu Islam explained the decision to exclude fighters from the squad was taken to avoid brigades accusing the squad of making arrests on behalf of competing rebel groups.

"They are not military," he said. "They aren't military in order to avoid people accusing us of using any brigade backing."

The squad works alongside the rebels' Islamic court in al-Bab, set up soon after the town was seized from the army, Abu Islam added.

If enough incriminating evidence is brought against a defendant, he is given 48 hours to report to the rebel authorities, said Abu Islam.

And if the defendant does not report in time, the rebel internal affairs squad deploys to bring him in.

The accused is then interrogated and imprisoned, until he is brought to trial.

Human rights watchdogs have frequently accused anti-regime rebels of serious abuses, including kidnapping, torture and extra-judicial

liquidation

, albeit to a smaller degree than those committed by forces loyal to
Hereditary President-for-Life Bashir Pencilneck al-Assad


Scourge of Qusayr...


.

Posted by: Fred || 12/07/2012 00:00 || Comments || Link || E-Mail|| [6466 views] Top|| File under: Arab Spring
Ban Says Assad Must Face 'Justice' if Chemical Arms Used
[An Nahar] U.N. chief
the ephemeral Ban Ki-moon


... of whom it can be said to his credit that he is not Kofi Annan...


said on Thursday that Syrian Hereditary President-for-Life Bashir Pencilneck al-Assad


Leveler of Latakia...


should be "brought to justice" if his regime uses chemical weapons to combat the armed revolt in his country.

"I have expressed my concerns to the Syrian government and I have sent a letter to President Assad two days ago," Ban told a joint news conference with Iraqi Prime Minister
Nouri al-Maliki


... Prime Minister of Iraq and the secretary-general of the Islamic Dawa Party....


in Storied Baghdad


...located along the Tigris River, founded in the 8th century, home of the Abbasid Caliphate...


"In any case, if chemical weapons are used, then whoever it may be will have to be brought to justice," the U.N. secretary general said. "It will create serious consequences on the people."

The Syrian government, fighting to prevent the capital Damascus


...Capital of the last remaining Baathist regime in the world...


from falling to rebel forces, has insisted it would never resort to chemical weapons.

But Washington fears that battlefield advances by rebels could prompt Assad to use chemical arms, or that such stocks could become insecure or find their way into the hands of groups hostile to the United States and its allies.

In a new warning as the conflict approaches the 21-month mark with more than 41,000 people killed, U.S. President Barack Obama
I think when you spread the wealth around, it's good for everybody...
on Monday warned Assad of "consequences" if he uses chemical weapons against his own people.

Posted by: Fred || 12/07/2012 00:00 || Comments || Link || E-Mail|| [6466 views] Top|| File under: Govt of Syria
Assad not Seeking Asylum in Ecuador
[An Nahar] Ecuador said Thursday it has not offered Bashir al-Assad asylum amid speculation the embattled Syrian president was weighing Latin America as a place of refuge.

"Totally denied," Foreign Minister Ricardo Patino said on his Twitter account. "No Syrian citizen has requested asylum in Ecuador, much less its current president."

The asylum speculation stems from a recent trip to Cuba by Syria's deputy foreign minister, Fayssal Mekdad, who delivered a message from Assad to Cuban President Compañero Raul Castro


...Fidel's little brother...


, according to the official Cuban news agency Prensa Latina.

The Syrian official also was reported to have traveled to Venezuela, Nicaragua and Ecuador, whose leftist governments have close relations with Havana.

Asked about the reports, State Department

front man

Mark Toner said Wednesday that the United States was aware that some countries had offered to host Assad and his family should he leave Syria.

Posted by: Fred || 12/07/2012 00:00 || Comments || Link || E-Mail|| [6466 views] Top|| File under: Govt of Syria
Terror Networks
Terror attacks at high levels in Iraq, Pakistan and Afghanistan: study
[Dawn] The number of terrorist attacks worldwide has sky-rocketed over the past decade, with a third of all incidents taking place in Iraq and Afghanistan, according to a new study published Wednesday.

Violence carried out by a "non-state actor" rose from less than a thousand incidents in 2002 to 4,564 attacks in 2011, according to the Global Terrorism Index, produced by the Australia-based Institute for Economics and Peace.

The other countries most affected were Pakistain, India, Thailand, the Philippines and Russia, the study said.

The number of victims claimed by the violence peaked in 2007 with 10,000 people killed, while 7,500 died in 2011.

"The current global trend of terrorism can best be described as plateauing rather than decreasing" since 2002, the report said.

In 2011, Iraq remained the country with the highest number of deaths from terrorist attacks, with 1,798 killed in 1,228 incidents, half of which took place in Storied Baghdad


...located along the Tigris River, founded in the 8th century, home of the Abbasid Caliphate...


. US troops pulled out of Iraq at the end of 2011.

About 1,468 people were killed last year in attacks in Pakistain and 1,293 in Afghanistan, where the bulk of a NATO


...the North Atlantic Treaty Organization. A single organization with differing goals, equipment, language, doctrine, and organization....


-led force is due to withdraw by the end of 2014.

During the ten-year period assessed by the study, the most lethal assaults occurred in 2004.

In that year, a March 21 attack in Nepal by Maoist rebels left 518 dead and 216

maimed

. In Madrid, 191 were killed and 1,800 injured in March 11 commuter train bombings. And in the Russian town of Beslan, more than 300 people were killed and 700

maimed

, mostly children, after

faceless myrmidons

took hostages at a secondary school on September 1.

The study, which documented 104,000 incidents since 2002, found that terrorist attacks tended to target private citizens, government offices and police. Military installations and troops only accounted for four percent of terrorist targets, it said.

Posted by: Fred || 12/07/2012 00:00 || Comments || Link || E-Mail|| [6467 views] Top|| File under: al-Qaeda
Who's in the News
33
[untagged]
17
Arab Spring
7
Govt of Pakistan
5
Govt of Syria
2
al-Qaeda
2
TTP
1
Hamas
1
al-Qaeda in Pakistan
1
Lashkar-e-Islami
1
Salafists
1
Jamaat-e-Ulema Islami
1
Govt of Sudan
Bookmark
E-Mail Me
The Classics
The O Club
Rantburg Store
The Bloids
The Never-ending Story
Thugburg
Gulf War I
The Way We Were
Bio
Merry-Go-Blog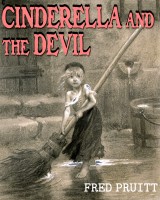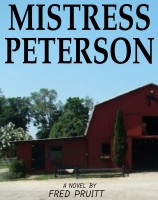 On Sale now!


A multi-volume chronology and reference guide set detailing three years of the Mexican Drug War between 2010 and 2012.

Rantburg.com and borderlandbeat.com correspondent and author Chris Covert presents his first non-fiction work detailing the drug and gang related violence in Mexico.

Chris gives us Mexican press dispatches of drug and gang war violence over three years, presented in a multi volume set intended to chronicle the death, violence and mayhem which has dominated Mexico for six years.
Click here for more information


Meet the Mods
In no particular order...


Steve White
Seafarious
Pappy
lotp
Scooter McGruder
john frum
tu3031
badanov
sherry
ryuge
GolfBravoUSMC
Bright Pebbles
trailing wife
Gloria
Fred
Besoeker
Glenmore
Frank G
3dc
Skidmark
Alaska Paul



Better than the average link...



Rantburg was assembled from recycled algorithms in the United States of America. No trees were destroyed in the production of this weblog. We did hurt some, though. Sorry.
3.235.140.84

Help keep the Burg running! Paypal: