Africa Horn
Sudan, South Sudan Miss AU Deadline to Resolve Abyei
[An Nahar] Sudan and South Sudan have failed to meet an African Union


...a union consisting of 53 African states, most run by dictators of one flavor or another. The only all-African state not in the AU is Morocco. Established in 2002, the AU is the successor to the Organisation of African Unity (OAU), which was even less successful...


deadline to reach an agreement on the contested Abyei region by December 5, officials said Tuesday, with no talks scheduled on the issue.

The flashpoint Abyei region, a

Leb

-sized area claimed by both sides, is one of the most contentious outstanding issues after South Sudan won independence from former civil war foes in Khartoum in July 2011.

The African Union, which has been mediating talks between the rivals who fought bitter border battles in April and May, gave both sides six weeks from October 24 to reach a deal on Abyei.

AU's Peace and Security commissioner Ramtane Lamamra said that the mediators for the negotiations, the AU High Level Implementation Panel, has yet to set a date for the resumption of talks.

"We are in touch with our high level panel... we will wait for recommendations," Lamamra told AFP.

Posted by: Fred || 12/05/2012 00:00 || Comments || Link || [336062 views] Top|| File under: Govt of Sudan
Africa North
US military planners focused on Mali intervention
U.S. military planners are working closely with African nations in advance of an offensive to wrest control of northern Mali from al-Qaida linked extremists, Obama administration officials said Wednesday.

The cooperation reflects the increasing U.S. and international concern about the political, security and humanitarian challenges in Mali after a military coup ousted the democratically elected government this year. Capitalizing on the upheaval, al-Qaida in Islamic Maghreb, the best financed al-Qaida affiliate, now controls northern Mali -- an area the size of Texas.

That makes it "the largest territory controlled by Islamic extremists in the world," said Sen. Chris Coons, D-Del., chairman of the Senate Foreign Relations subcommittee on African Affairs.

Officials from the State and Defense departments told senators that the United States was working with the African Union and ECOWAS, the 15-member Economic Community of West African States, on a planned military action in northern Mali. But there are limits to U.S. involvement.

"We have sent military planners to ECOWAS to assist with the continued development and refinement of the plans for international intervention," said Johnnie Carson, assistant secretary for African Affairs. "Any attempt to militarily oust a AQIM from northern Mali must be African-led. It must be Malian-led," he insisted.

Earlier this week, Army Gen. Carter Ham, the top U.S. commander in Africa, warned against any premature military action in Mali, saying negotiation is the best approach, If there is an offensive, he said, it must be successful and at the appropriate time.


And let the French lead it...
Posted by: tipper || 12/05/2012 15:21 || Comments || Link || [336061 views] Top|| File under:
Mali Government, Rebels Agree to Respect 'National Unity'
[An Nahar] The Malian government and two rebel groups agreed Tuesday to respect Mali's "national unity" as they held their first talks to try to end the crisis that has split the west African country in two.

Delegations from the government, the Islamist Ansar Dine and the Tuareg MNLA agreed "on the respect for Mali's national unity and territorial integrity," and "on the rejection of any form of extremism and terrorism," they said in a statement.

Posted by: Fred || 12/05/2012 00:00 || Comments || Link || [336080 views] Top|| File under: Ansar Dine
The Grand Turk
Turkey says received no new US request to cut Iran oil imports
Turkey has not received any new request from the United States to reduce the level of its crude oil purchases from Iran and its existing level of imports is continuing, Turkish Energy Minister Taner Yildiz told Reuters on Wednesday.

In June, Washington exempted Turkey, along with six other countries, from its financial sanctions on Iran's oil trade for six months in return for a 20 percent cut in Ankara's purchases.

Last week, the U.S. Senate approved expanded sanctions on global trade with Iran's energy and shipping sectors as it continued to ratchet up economic pressure on Tehran over its nuclear programme.

Washington says Tehran is enriching uranium to levels that could be used in nuclear weapons. Iran says the programme is for peaceful purposes.

The new package kept in place exemptions for countries including Turkey that have made significant cuts to their purchases of Iranian crude oil.

"There is no new demand from the USA to reduce the amount of crude oil which we get from Iran," Yildiz told Reuters.

"Whatever the current process is for purchasing crude oil from Iran, we are continuing that in the same way," he said.

Official trade data last month showed Turkey's crude oil imports from Iran fell more than 30 percent to 75,281 barrels per day (bpd) in October from September, as substitute oil from other suppliers including Iraq and Saudi Arabia rose.

Imports from the Islamic Republic, which was once supplying more than 60 percent of Turkey's crude oil requirements, came third in October behind Iraq and Russia.

The new U.S. sanctions also included measures aimed at stopping the flow of gold from Turkey to Iran.
Posted by: tipper || 12/05/2012 05:38 || Comments || Link || [336062 views] Top|| File under:
Home Front: WoT
NYC Synagogue Bomb Plot Suspect Pleads Guilty
[Ynet] Algerian immigrant Ahmed Ferhani sentenced to 10 years in jail after confessing to terror conspiracy

An Algerian immigrant charged with plotting to blow up synagogues in New York City has pleaded guilty to state terrorism


... any action taken by a non-Moslem state that constrains the violent impulses of Moslems or their allies ...


charges.

Ahmed Ferhani entered the plea Tuesday in the unusual state-level terror case.

Manhattan state Supreme Court Justice Michael Obus says he plans to sentence Ferhani to 10 years in prison. Sentencing is set for January 30.

The Manhattan district attorney's office has said Ferhani wanted to attack a synagogue. Prosecutors say he bought three guns and a grenade to do so. The buy was a sting.

His lawyers previously said Ferhani was mentally unstable. They have said the prosecution was based on insufficient evidence and dubious tactics.

Ferhani and a co-defendant were placed in long-term storage
Book 'im, Mahmoud!
last year.

A grand jury declined to indict the men on a top-level terror conspiracy charge.
The 27-year-old Algerian native Ferhani conspired with 21-year-old Moroccan native Mohamed Mamdouh to disguise himself as a Jew in order to infiltrate synagogues in New York and plant bombs in them. The two also allegedly said they would attack the Empire State Building, according to AFP.

This article starring:
Ahmed Ferhani
Posted by: trailing wife || 12/05/2012 06:57 || Comments || Link || [336084 views] Top|| File under:
Swiss spy agency warns U.S., Britain about huge data leak
[Yahoo] Secret information on counter-terrorism shared by foreign governments may have been compromised by a massive data theft by a senior IT technician for the NDB, Switzerland


...home of the Helvetians, famous for cheese, watches, yodeling, and William Tell...


's intelligence service, European national security sources said.

Intelligence agencies in the United States and

Britannia

are among those who were warned by Swiss authorities that their data could have been put in jeopardy, said one of the sources, who asked for anonymity when discussing sensitive information.

Swiss authorities locked away
Maw! They're comin' to get me, Maw!
the technician suspected in the data theft last summer amid signs he was acting suspiciously. He later was released from prison while a criminal investigation by the office of Switzerland's Federal Attorney General continues, according to two sources familiar with the case.

The suspect's name was not made public. Swiss authorities believe he intended to sell the stolen data to foreign officials or commercial buyers.


Posted by: Fred || 12/05/2012 00:00 || Comments || Link || [336062 views] Top|| File under:
India-Pakistan
Abduction of son: Mother puts blame on banned group
[Dawn] Terrorism suspects and court cases involving missing people have been a dime a dozen since 9/11 in Pakistain.

However,


a hangover is the wrath of grapes...


in a strange twist of affairs, one lingering case of litigation curiously involved a mother whose quest for her missing son for four years has led her to accuse a set of women of kidnapping her son.

On Monday, Zahida Parveen, the mother of Mohammad Adnan, urged the Islamabad High Court (IHC) to try Memoona Akhtar, Robina Kausar, Sabina Karim and two men, Mohammad Awais and Mohammad Maroof, in an anti-terrorism court (ATC) for abducting her son.

The accused belong to Tehrik-e-Islami (TI), an organization outlawed in 2002.

Adnan Haider Randhawa, Ms Parveen's counsel, argued in front of Chief Justice Iqbal Hameedur Rehman and Justice Riaz Ahmed Khan at the IHC.

The lawyer expressed fears that since Adnan, a student of the University of Engineering and Technology (UET), Taxila, was familiar with remote control technology, he might have been handed over to Tehrik-e-Taliban Pakistain (TTP) in 2008. He pointed out that

faceless myrmidons

needed to make bombs that explode through remote control.

According to the court documents, Adnan was a final year student.

An FIR registered in the Sabzi Mandi

cop shoppe

revealed that on Oct 19, 2008, Adnan left his home for the university, but was

kidnapped

from the street.

The next morning he called his mother, but spoke with great difficulty.

Adnan informed his mother that his life was in danger, but cautioned her against telling anyone about his predicament.

According to the petition, Parveen then went to Memoona for help. But the latter told the mother to keep quiet and assured her that she (Memoona) would help trace Adnan.

A few days later, the petition added, Sabina, who is the head of the women's student wing of Tehrik-e-Islami, came to Parveen's house and gave her a letter from Adnan.

The letter, however, was not in Adnan's handwriting.

The distraught mother refused to be satisfied with the letter despite the assurances of Sabina and Memoona.

A second, typed letter, left anonymously at her doorstep, told Parveen that her son had embraced 'shahadat' (martyrdom).

According to the petition, neighbours told Parveen that Memoona, Sabina, Robina, Owais and Maroof had

kidnapped

her son at the behest of TTP.

Ghulam Rasool, the missing boy's father, told Dawn that as neighbours he and his family used to visit Memoona's house off and on.

ATTACK ON MOSQUE: The father alleged that the women were involved in other terrorist activities, including a

suicide kaboom

on a mosque in Rawalpindi's Parade Lane, a military area, in 2009 during Friday prayers. At least 37 people, mostly retired as well as serving military officers and their children,

bit the dust

when five attackers opened fire on and hurled grenades at a crowd of about 150 worshipers. All five

gunnies

died by either blowing themselves up or fighting the soldiers inside the mosque.

According to him, Mohammad Asghar Ghauri, who is the son of Yasmin Hameed, a 'Naib Nazima' (deputy chief) of Tehrik-e-Islami, was involved in the mosque attack.

Ghulam Rasool said that the SC had also taken notice of the missing boy and after getting details from the police had observed that sufficient evidence "has come on record connecting them (the accused person) prima facie with the commission of alleged offence".

The petition alleged that police investigations carried out under the Supreme Court orders revealed that Memoona and her associates were involved in kidnapping young boys and sending them to
Wazoo for training in carrying out terrorist attacks.

It said that Memoona's son Hasham, who was a commander of TTP, was killed in Waziristan.

According to the petition, the prosecution added Section 6 of Anti-Terrorism Act (ATA) 1997 in the 173 report (challan) of the case. The case was remanded to the ATC, but the special judge on May 25 this year observed that the law was not applicable to terror-related offences.

Chaudhry Abdul Aziz, who is the counsel of Memoona and her associates, told the court that there was no evidence to prove that his clients persuaded Adnan to take part in militancy.

He said that the accused women were well educated – Robina has a master's degree in English literature while Sabina is an MA in Mathematics. Memoona is also well educated and is married to a government officer.

He alleged that Adnan was a "right wing sympathizer" who often tried to convince his fellow students to carry out 'jihad'.

He requested the court that the case may not be remanded to the ATC again.

The court has reserved its judgment.
Posted by: Fred || 12/05/2012 00:00 || Comments || Link || [336063 views] Top|| File under: al-Qaeda in Pakistan
Malik to name BB's killers on 27th
[Dawn] Interior Minister Rehman Malik


Pak politician, Interior Minister under the Gilani government. Malik is a former Federal Investigation Agency (FIA) intelligence officer who rose to head the FIA during Benazir Bhutto's second tenure. Malik was tossed from his FIA job in 1998 after documenting the breath-taking corruption of the Sharif family. By unhappy coincidence Nawaz Sharif became PM at just that moment and Malik moved to London one step ahead of the button men. He had to give up the interior ministry job because he held dual Brit citizenship.


on Monday claimed that all killers of former prime minister Benazir Bhutto


... 11th Prime Minister of Pakistain in two non-consecutive terms from 1988 until 1990 and 1993 until 1996. She was the daughter of Zulfikar Ali Bhutto, founder of the Pakistain People's Party, who was murdered at the instigation of General Ayub Khan. She was murdered in her turn by person or persons unknown while campaigning in late 2007. Suspects include, to note just a few, Baitullah Mehsud, General Pervez Musharraf, the ISI, al-Qaeda in Pakistain, and her husband, Asif Ali Zardari, who shows remarkably little curiosity about who done her in...


had been placed in durance vile
Keep yer hands where we can see 'em, if yez please!
and their identity would be disclosed on Dec 27, the fifth anniversary of her

liquidation

.

Addressing a meeting of Pakistain People's Party workers here, Mr Malik said his successful strategy had led to the division of the banned

thug

organization, Tehrik-e-Taliban Pakistain (TTP), into three factions and that TTP leaders Waliur Rehman, Zahid and Ihsanullah Ihsan were fighting for their survival.

He said he had gathered information about Ihsanullah Ihsan and his foreign masters and their agenda, and would be disclosing them all shortly.

The minister announced amnesty for TTP activists, who had abandoned militancy and agreed to live a peaceful life.

"It is a fact that majority of TTP workers are those who do it (carry out

thug

activities) out of poverty and unemployment," he said, adding that he would provide jobs in government departments to those leaving the Taliban.

Posted by: Fred || 12/05/2012 00:00 || Comments || Link || [336063 views] Top|| File under: Govt of Pakistan
Terrorists drug young boys for suicide attacks, says minister
[Dawn] Khyber-Pakhtunkhwa


... formerly NWFP, still Terrorism Central...


Minister for Information Mian Iftikhar Hussain has said that

gunnies

are drugging young boys to use them as

jacket wallah

s.

Talking to journalists at University of Beautiful Downtown Peshawar


...capital of Khyber Pakhtunkhwa (formerly known as the North-West Frontier Province), administrative and economic hub for the Federally Administered Tribal Areas of Pakistan. Peshawar is situated near the eastern end of the Khyber Pass, convenient to the Pak-Afghan border. Peshawar has evolved into one of Pakistan's most ethnically and linguistically diverse cities, which means lots of gunfire.


(UoP) here on Monday, he said that five young boys, who were recently tossed in the slammer
Keep yer hands where we can see 'em, if yez please!
in Lakki Marwat and Peshawar, were also drugged by

gunnies

to prepare them for

suicide kaboom

s.

The minister visited UoP to attend the inaugural ceremony of Seminar Hall at Pashto Academy as a chief guest.

"Nowadays

gunnies

kidnap boys to turn them into suicide bombers. For this they even drug the boys when they are about to be used for suicide attacks," he said.

Mr Hussain said infighting had started between terrorist groups in
Wazoo tribal agencies. The

gunnies

were opposing and killing each other, he said. He added that the terrorists, who had fled Pakistain, were hiding in Kunar and Nuristan provinces of Afghanistan but NATO


...the North Atlantic Treaty Organization. Originally it was a mutual defense pact directed against an expansionist Soviet Union. In later years it evolved into a mechanism for picking the American pocket while criticizing the cut of the American pants...


forces were taking action against them.

Earlier while addressing the ceremony, the minister said that the last three years were tough for Pashto Academy. Efforts were made to close it in order to damage Pashto language, however, the government frustrated all such designs, he said.

UoP Vice-chancellor Dr Qibla Ayaz, Pashto Academy Chairperson Dr Salma Shaheen and others academicians also addressed the ceremony.

Peshawar University Teachers Association president Jamil Ahmad Chitrali, teachers and a large number of students were also present on the occasion. The minister directed the quarters concerned to submit a written report about the needs of the academy so that necessary action could be taken in that regard.

He said that provincial government included all mother tongues of the province as compulsory subject in the syllabus from primary to higher secondary level.

Posted by: Fred || 12/05/2012 00:00 || Comments || Link || [336061 views] Top|| File under: TTP
Malik demands Afghanistan to hand over Maulvi Fazlullah
[Dawn] Federal Interior Minister Rehman Malik


Pak politician, Interior Minister under the Gilani government. Malik is a former Federal Investigation Agency (FIA) intelligence officer who rose to head the FIA during Benazir Bhutto's second tenure. Malik was tossed from his FIA job in 1998 after documenting the breath-taking corruption of the Sharif family. By unhappy coincidence Nawaz Sharif became PM at just that moment and Malik moved to London one step ahead of the button men. He had to give up the interior ministry job because he held dual Brit citizenship.


on Tuesday demanded Afghanistan to arrest and hand over Pak Taliban leader Maulvi Fazlullah who, he said, is based in Kunar province.


... which is right down the road from Chitral. Kunar is Haqqani country.....




How about in exchange for Jalauddin Haqqani? Sound pretty fair?


Addressing a

presser

, Malik said the

bully boyz

are launching attacks on Pak villages and security posts along the Pak-Afghan border in Bajour, Dir and Chitral areas from inside Afghanistan.

The interior minister said the Afghan government should cooperate in sealing the Pak-Afghan border as it is necessary to control terrorism.

Commenting on war against terrorism, Malik said the

bully boyz

have been defeated and they are on the run now, adding that around forty thousand Pak nationals have sacrificed their lives for the cause.

Vowing to continue the government's efforts against terrorism, he said that all those young man, who have been engaged by the

Death Eater

s, would be given employment opportunities if they end their links with them.

Answering a question, Malik said that investigation on Benazir Bhutto


... 11th Prime Minister of Pakistain in two non-consecutive terms from 1988 until 1990 and 1993 until 1996. She was the daughter of Zulfikar Ali Bhutto, founder of the Pakistain People's Party, who was murdered at the instigation of General Ayub Khan. She was murdered in her turn by person or persons unknown while campaigning in late 2007. Suspects include, to note just a few, Baitullah Mehsud, General Pervez Musharraf, the ISI, al-Qaeda in Pakistain, and her husband, Asif Ali Zardari, who shows remarkably little curiosity about who done her in...




liquidation

has been finalised and it will be made public with permission of the court.

Earlier, the minister inaugurated Pak Origin Cads (POC) for overseas Paks and their spouses. He also launched the Smart Card to replace the existing Computerized National Identity Cards (NIC). The new card would hold thirty eight features.

Posted by: Fred || 12/05/2012 00:00 || Comments || Link || [336063 views] Top|| File under: Govt of Pakistan
Pakistan 'maintaining' militant camps along border: Indian minister
[Dawn] New Delhi on Tuesday accused Islamabad of maintaining more than 40

thug

camps along their border and said it has foiled attempts by the

hard boyz

to cross into its territory.

There are 42

thug

camps functioning in the border region, 25 in Pak-administered

Kashmire

and 17 in Pakistain containing around 2,500

thug

s, junior home affairs minister Mullappally Ramachandran told the Indian parliament.

"The terrorist infrastructure in Pakistain or

Kashmire

remains intact and infiltration attempts from across the border still continue to pose a challenge to the security forces," he alleged.

Ramachandran further alleged that

hard boyz

– with the support of the Pak Army – have made 249 infiltration attempts to sneak into Indian territory so far this year – two more than last year but far below the 489 in 2010.

Intelligence inputs indicate "active support" of Pak intelligence and security agencies to push

beturbanned goons

into India, claimed the minister.

The border area – particularly the Jammu region in Indian-administered

Kashmire

– "is highly vulnerable to infiltration from Pakistain side", he said.

"However,


a clean conscience makes a soft pillow...


due to intensive vigil and high degree of alertness, BSF (Border Security Force) personnel foil every attempt of infiltration by Pak terrorists. There has been no case of infiltration by terrorists," Ramachandran said.

He said the lack of successful infiltration attempts was due to better border management, including border fencing and better intelligence.

India accuses Pakistain of backing

Death Eater

hard boyz

on its side of the divided region. Pakistain denies the charges.

Posted by: Fred || 12/05/2012 00:00 || Comments || Link || [336104 views] Top|| File under: Govt of Pakistan
SC forms judicial commission to probe Lal Masjid operation
[Dawn] Pakistain's Supreme Court has constituted a judicial commission to probe the 2007 Lal Masjid operation – a government crackdown on a controversial pro-Taliban mosque in the capital which ended in a bloody eight-day siege killing at least 58 Pak troops and seminary students.

"Chief Justice Iftikhar Muhammad Chaudhry observed today that police have failed to satisfy the court and ordered a judicial commission to probe the matter," said Tariq Asad, a lawyer involved in the case.

The pro-Taliban mosque, with the radical Maulana Abdul Aziz leading several armed seminary students, had announced the establishment of a parallel judicial system, vowing to enforce Islamic Shariah laws in the federal capital and threatening to unleash a wave of

jacket wallah

s if the government took any action to counter it.

A military raid in July 2007 under then president
Pervez Perv Musharraf


... former dictator of Pakistain, who was less dictatorial and corrupt than any Pak civilian government to date ...


eventually overcame the armed

thug

s.

However,


the hip bone's connected to the leg bone...


several questions regarding the operation were left unanswered.

The Supreme Court took up the case the same year to demand answers to several questionable aspects of the siege, including the legality of the operation and the large number of civilian deaths in the raid.

A three-member bench of the apex court, headed by Chief Justice Iftikhar Muhammad Chaudhry, continued hearing the case here on Tuesday. During the proceedings, a report prepared by Assistant Inspector General (AIG) of Police Tahir Alam Khan was presented before the court.

After reviewing progress achieved so far in the investigation on the case, the bench appointed senior judge of the Federal Shariat Court, Shahzado Sheikh, to head the judicial commission.

Police has been ordered to hand over all documents relating to the case to the one-man commission, which will be tasked to answer these questions:

What were the reasons behind the Lal Masjid operation? How many civilians and security personnel were killed in the operation? Were all the dead identified and bodies handed over to their loved ones? Were the victims' families paid the compensation promised by the government? Was any legal action initiated against those who carried out the operation? With the available evidence, is it possible to identify those responsible for the casualties during the siege and the raid on the mosque?

The commission has been directed to present its report in a period of 45 days.

Critics say the apex court's move could fan further tensions between the judiciary and the army.

Political analyst Hasan Askari said it was unclear what the commission could achieve other than to provide

thug

groups with a forum and reprimand the then government, given that Musharraf is no longer in power or in Pakistain.

"It's their desire to be populist, they know they'll get support on this from the Islamists, the right wing and it also goes against the army," Askari told AFP.

"The army is already unhappy with the judiciary so the judiciary is hitting in all directions and it is causing political uncertainty in an already uncertain and confused political system," he added.

Posted by: Fred || 12/05/2012 00:00 || Comments || Link || [336062 views] Top|| File under: Govt of Pakistan
Israel-Palestine-Jordan
Abbas: New Israeli settlements 'red line'
An Israeli-Palestinian showdown over plans for new Jewish settlements around Jerusalem escalated on Wednesday.

Israel pushed the most contentious of the projects further along in the planning pipeline, and Palestinian President Mahmoud Abbas said he would seek UN Security Council help to block the construction.

Israel is moving ahead despite mounting international condemnation of its settlement plans, some of them activated last week in retaliation for the UN General Assembly's acceptance of a state of Palestine as a nonmember observer.

Israel has built dozens of settlements for half a million Israelis since its 1967 capture of the West Bank, Gaza and east Jerusalem – the lands the UN now says make up the state of Palestine.

The Palestinians are particularly concerned about plans for more than 7,500 apartments and hundreds of hotel rooms in two future settlements, known as E1 and Givat Hamatos, on the eastern and southern edges of Jerusalem.

Critics say the settlements would cut off traditionally Arab east Jerusalem from its West Bank hinterland and destroy hopes for a viable Palestinian state alongside Israel, with Jerusalem as a shared capital.

Israel had frozen E1 plans under pressure from successive US administrations, but it revived them last week after UN recognition of Palestine. Actual construction may still be years away.

Israel's announcement of the planned construction met harsh international criticism. The US said it was "shocked" by the move, and Israeli ambassadors in Egypt, France, the UK, Italy, Australia, Brazil, Ireland and Finland were summoned by the respective capitals for clarification on Tuesday.
Posted by: tipper || 12/05/2012 13:09 || Comments || Link || [336090 views] Top|| File under:
Syria-Lebanon-Iran
U.S. might name Syrian rebel Nusra Front a foreign terrorist group
In an apparent bid to isolate Islamist extremists and bolster a new Western-backed Syrian opposition alliance, the United States is moving to declare one of the most effective Syrian rebel groups a foreign terrorist organization because of its alleged ties to al Qaida.

The State Department originally planned to add the Nusra Front – Jabhat al Nusra in Arabic – to its list of international terrorist groups this week, McClatchy learned. The announcement was postponed, however, as officials discussed how to get the maximum impact from the designation.

The designation now is likely just before the United States and its European and Arab allies meet with leaders of the new opposition alliance at a conference Dec. 12 in Morocco, where a significant aid package for the new alliance is expected to be announced.

The impact of the terrorist designation for Nusra, whose members have been at the forefront of many of the rebels' most recent victories, remains unclear. Many rebel sympathizers said they were concerned that the designation would make it impossible for rebel groups to coordinate in their fight to topple Syrian President Bashar Assad.


Posted by: tipper || 12/05/2012 12:09 || Comments || Link || [336081 views] Top|| File under:
In Syria, a Fine Line between Jihadists and Rebels
[An Nahar] The influence of hardline Islamists is increasingly being seen on Syria's battlefields, with even the more secular rebel fighters starting to sport jihadist-style beards, headbands and clothes.

The trend is confusing the West and complicating the dispatch of aid, especially weapons, to the

thug

s, experts say.

"It is difficult to distinguish between moderate Islamists and Salafi-jihadists in the context of the Syrian civil war," says Elizabeth O'Bagy, author of a recent Institute for War report entitled "Jihad in Syria."

"The mainstream use of jihadi iconography by non-Salafist rebel groups distorts perceptions about their ideologies and end-goals," she says.

This represents a critical, if blurry line for Western powers who remain wary of providing weapons to the rebels for fear they may fall into the hands of

bad boy

s.

According to O'Bagy, "it is significant to draw the distinction in order to understand which Islamist opposition groups are willing to work within a state system."

The past six months of the conflict have been marked by a growing Islamization of the opposition, with an increased number of hardline jihadist battalions fighting alongside more secular-minded Free Syrian Army fighters.

Fighters from the jihadist Al-Nusra Front in particular have moved to the forefront of the rebellion across many Syrian battle fronts.

"The Syrian conflict began as a secular revolt against autocracy. Yet as the conflict protracts, a radical Islamist dynamic has emerged within the opposition," says O'Bagy.

"There is a small but growing jihadist presence inside Syria, and this presence within the opposition galvanizes Assad's support base and complicates U.S. involvement in the conflict," she adds.

The vast majority of rebels are devout

Mohammedan

s, who see their struggle as both a religious and patriotic duty.

But even those who are not hardcore Islamists have now adopted the ways of their more radical comrades-in-arms, as

cut-throats

before them have done in Afghanistan, Iraq and during last year's Libyan revolution.

The signs are all too clear, starting with the tell-tale jihadist beard, worn thick and long and preferably with the mustache shaved off.

Pants are hemmed above the ankle, as in the days of Prophet Mohammed, and fighters sport black or green headbands inscribed with the words God, Mohammed or with the "shahada" -- the

Mohammedan

profession of faith.

Another symbolic accessory is the "sewak", a wooden stick used to brush the teeth and cleanse the mouth.

Black banners bearing the same "shahada" fly above almost all rebel checkpoints and camps, sometimes, but not always, alongside the three-starred revolutionary flag.

Many rebels have also adopted the black flag with the seal of the prophet, which was used as the banner of the "Islamic State of Iraq," the branch of al-Qaeda in Iraq, or the colors of the

bad turban

al-Shabaab



... the Islamic version of the old Somali warlord...


in Somalia.

The use of Internet videos, long the propaganda tool of choice for jihadists, are also widespread among Syrian

thug

s, who send their own camera crews to film the exploits of their fighters on the ground.

The presence of

imported muscle

is no longer an anomaly in the conflict, which has attracted a plethora of volunteers. They range from veterans of Arab Spring uprisings across the region to hardcore jihadists, most of them allied to the Al-Nusra Front.

Around a dozen Salafist-inspired Islamist groups fight alongside the main rebel Free Syrian Army (FSA) and have names such as: Suqour al-Sham (Damascus


...The capital of Iran's Syrian satrapy...


Falcons), Liwa al-Islam (Islam Brigade), Ahrar al-Sham (Damascus Freemen), Katibat al-Ansar (Battalion of the first soldiers of Islam).

In mid-November, the Aleppo


...For centuries, Aleppo was Greater Syria's largest city and the Ottoman Empire's third, after Constantinople and Cairo. Although relatively close to Damascus in distance, Aleppans regard Damascenes as country cousins...


-based factions of many of these groups, including the powerful Al-Nusra Front, announced in a video posted to the Internet their desire to establish an Islamic state.

The slew of battalions operating from one region to another, and the fact that more secular FSA units work hand-in-hand with the Islamists, only compound the confusion for Western observers.

But there are signs that leave no room for any doubt, such as the distinctive jalabiya robe which jihadists wear, the Afghani shalwar kamiz tunic or hoods covering the face and black clothing.

But perhaps the most surefire jihadist trait is a pronounced hostility to foreign journalists, the only Western presence in Syria's embattled territories.

Posted by: Fred || 12/05/2012 00:00 || Comments || Link || [336063 views] Top|| File under: al-Qaeda
Who's in the News
38
[untagged]
7
Arab Spring
5
Govt of Pakistan
3
al-Qaeda in Pakistan
2
Govt of Syria
1
al-Qaeda in Iraq
1
al-Qaeda
1
Govt of Sudan
1
Jamaat-e-Islami
1
Lashkar e-Jhangvi
1
TTP
1
Ansar Dine
Bookmark
E-Mail Me
The Classics
The O Club
Rantburg Store
The Bloids
The Never-ending Story
Thugburg
Gulf War I
The Way We Were
Bio
Merry-Go-Blog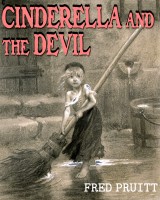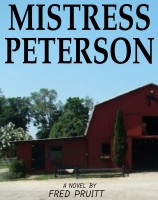 On Sale now!


A multi-volume chronology and reference guide set detailing three years of the Mexican Drug War between 2010 and 2012.

Rantburg.com and borderlandbeat.com correspondent and author Chris Covert presents his first non-fiction work detailing the drug and gang related violence in Mexico.

Chris gives us Mexican press dispatches of drug and gang war violence over three years, presented in a multi volume set intended to chronicle the death, violence and mayhem which has dominated Mexico for six years.
Click here for more information


Meet the Mods
In no particular order...


Steve White
Seafarious
tu3031
badanov
sherry
ryuge
GolfBravoUSMC
Bright Pebbles
trailing wife
Gloria
Fred
Besoeker
Glenmore
Frank G
3dc
Skidmark



Better than the average link...



Rantburg was assembled from recycled algorithms in the United States of America. No trees were destroyed in the production of this weblog. We did hurt some, though. Sorry.
35.175.107.142

Help keep the Burg running! Paypal: