Afghanistan
Qadir Apologises for Guards' Assault on Policeman
[Tolo News] Parliament's first deputy speaker Abdul Zahir Qadir on Saturday apologised to the policeman who was beaten by Qadir's guards at the scene of a

suicide kaboom

last month.

A police officer from Kabul's District 10 force was struck by the guards apparently after he stopped the men from getting close to the area of a suicide attack in Wazir Akbar Khan on Wednesday Nov 21.

The incident was photographed and the image of the scene went viral on social networks along with demands for justice.

The Ministry of Interior (MOI) subsequently investigated and tossed in the clink
Maw! They're comin' to get me, Maw!
the guards involved.

Qadir visited the District 10 police headquarter on Friday along with some other

politician

s and apologised for the bad behavior of his guards, the MOI said in a statement.

His guards were then released with Qadir promising such an incident will not happen again.

Posted by: Fred || 12/04/2012 00:00 || Comments || Link || E-Mail|| [6457 views] Top|| File under:
Ismail Khan Retains Position as Energy Minister
[Tolo News] Minister of Energy and Water Mohammad Ismail Khan will retain his position in the government after the majority of parliamentarians voted for him to remain despite recent calls for his dismissal.

The push for Ismail Khan's impeachment was driven by his plan to form a private army of former mujahedeen fighters and his seeming inaction in matters related to his portfolio.

Ismail Khan was asked to explain his work in the energy sector in an appearance before parliament on Monday.

Lawmakers accused him of allowing his ministry to spend only 30 percent of its allocated budget in seven years when so much work in the energy and water sector were needed, as well as a lack of transparency in the projects.

"During the last seven years, less than thirty percent of Ministry of Energy and Water budget was spent. Low capacity in the ministry has caused the basic and infrastructures projects to not be done. We could have built several power plants in these past years," Kabul MP Shukria Barekzai said.

"The provincial budgets were not spent while the people were suffering from lack of electricity and water. None of the power plants were built in the past several years," MP Noor Akbari said.

"We have lots of river water in the provinces, but unfortunately there is no electricity. If the Kajaki power plant was reconstructed in the past years, the people of most of the eastern provinces would have had electricity," MP Mohammad Naim Lalai said, adding that more than 80 percent of the projects have been awarded to Iranian contractors.

Ismail Khan rejected the accusations.

"It's impossible to use all the river water in eight years, it will need billions of dollars which the finance ministry can't afford. Currently, 547 power plants have been studied but due to a lack of budget, the construction of only five of these plants is underway," Ismail Khan said.

After a public voting process, 141

politician

s raised their green cards to re-elect him as the Energy and Water Minister while 32 others raised red cards to oppose him.

Last week, the Administrative Office said it had received signed letters from 55

politician

s asking for him to be dismissed, citing the plans for a private militia as well as his work record as energy minister.

Posted by: Fred || 12/04/2012 00:00 || Comments || Link || E-Mail|| [6458 views] Top|| File under:
Africa North
Egypt's Mursi flees palace as police battle protesters
Egyptian police battled thousands of protesters outside President Mohamed Mursi's palace in Cairo on Tuesday, prompting the Islamist leader to leave the building, presidency sources said.

Officers fired teargas at up to 10,000 demonstrators angered by Mursi's drive to hold a referendum on a new constitution on December 15. Some broke through police lines around his palace and protested next to the perimeter wall.

The crowds had gathered nearby in what organizers had dubbed "last warning" protests against Mursi, who infuriated opponents with a November 22 decree that expanded his powers. "The people want the downfall of the regime," the demonstrators chanted.

"The president left the palace," a presidential source, who declined to be named, told Reuters. A security source at the presidency also said the president had departed.


Did he flee to an army base to rally his supporters or did he flee to Mauritania?

Riot police at the palace faced off against activists chanting "leave, leave" and holding Egyptian flags with "no to the constitution" written on them. Protesters had assembled near mosques in northern Cairo before marching towards the palace.

"Our marches are against tyranny and the void constitutional decree and we won't retract our position until our demands are met," said Hussein Abdel Ghany, a spokesman for an opposition coalition of liberal, leftist and other disparate factions.


I'm quite surprised the 'liberal' part of Egypt got this organized. They're usually outnumbered by the Copts, let alone the Islamicists.

Protesters later surrounded the palace, with some climbing on gates at the rear to look down into the gardens. At one point, people clambered onto a police armored vehicle and waved flags, while riot police huddled nearby.


When the riot police are 'huddling' instead of thumping people you've won. Put daisies in their rifles; they won't be using them any time soon.

The Health Ministry said 18 people had been injured in clashes next to the palace, according to the state news agency.
Posted by: DarthVader || 12/04/2012 15:08 || Comments || Link || E-Mail|| [6469 views] Top|| File under:
Mali Mediator Sets Joint Meeting with Rebels, Government
[An Nahar] Burkina Faso


...The country in west Africa that they put where Upper Volta used to be. Its capital is Oogadooga, or something like that. Its president is currently Blaise Compaoré, who took office in 1987 and may be in the process of being chased out now...


President Blaise Compaore, west Africa's chief mediator for the crisis in Mali, will hold his first joint meeting Tuesday with delegations from the Malian government and

gang

s Ansar Dine and the MNLA, his office said.

"The president will receive all the delegations together tomorrow at 4:00 pm (1600 GMT)," the presidency said Monday, after Compaore met representatives from Mali's transitional government.

Delegations from Ansar Dine (Defenders of the Faith), one of the Islamist groups that have seized Mali's north, and the MNLA (Azawad National Liberation Movement), a Tuareg rebel movement, are also in the Burkinabe capital for talks.

Posted by: Fred || 12/04/2012 00:00 || Comments || Link || E-Mail|| [6464 views] Top|| File under: Ansar Dine
Egypt's Supreme Judicial Council to oversee vote on draft charter
[LA Times] Egypt's Supreme Judicial Council agreed Monday to oversee a national referendum on the country's draft constitution, a move that suggested at least a temporary easing of the crisis between the courts and President Mohamed Morsi.

The decision by the council, which last month condemned a power grab by Morsi as an "unprecedented attack" on the courts, indicates the influential judicial organization is looking to contain Egypt's political unrest. But it also highlights disagreements within the judiciary because many judges have gone on strike and vowed to boycott the Dec. 15 referendum.

The decision by the Supreme Judicial Council came a day before Tuesday's planned march on the presidential palace by political opposition forces to pressure Morsi to rescind a decree that gave him immunity from judicial oversight. The march has been dubbed "The Final Warning" and is to be led by leading dissidents, including Nobel laureate Mohamed ElBaradei


Egyptian law scholar and Iranian catspaw. He was head of the IAEA from December 1997 to November 2009. At some point during his tenure he was purchased by the Iranians. ElBaradei and the IAEA were jointly awarded the Nobel Peace Prize for something in 2005. After stepping down from his IAEA position ElBaradei attempted to horn in on the 2011 Egyptian protests which culminated in the collapse of the Mubarak regime. ElBaradei served on the Board of Trustees of the International Crisis Group, a lefty NGO that is bankrolled by the Carnegie Foundation, the Ford Foundation, the Bill & Melinda Gates Foundation, as well as George Soros' Open Society Institute. Soros himself serves as a member of the organization's Executive Committee.


The

Moslem Brüderbund

, with which Morsi is affiliated, quickly endorsed the move by the judicial council.

"The party appreciates the position of the Supreme Judicial Council, who will follow through with their national duty to oversee the referendum," Saad Katatni, head of the Brotherhood's Freedom and Justice Party, said in a statement. "We hope that this will be the beginning of the detente in the current crisis."
Posted by: Fred || 12/04/2012 00:00 || Comments || Link || E-Mail|| [6458 views] Top|| File under: Arab Spring
Britain
MI6 told agent they could not kill al-Qaeda leader
MI6 passed up an opportunity to kill a senior leader of al-Qaeda because lawyers advised them they would be breaking the law, it can be disclosed.
The agent who came up with the plan says that he was cut off by the British security services after he took the idea to the CIA.

He was told that the British were no longer allowed to work with him because they were not allowed to get involved in assassinations.

The terrorist Anwar al-Awlaki, who was later killed by the Americans, was pumping out propaganda calling for attacks on the West and actively recruiting young Muslims to launch such attacks.

The revelations have been made by Morten Storm, the first British agent to go public since 9/11, who has spoken to the Daily Telegraph.

Storm, the former leader of a motorbike gang in Denmark, lived in Britain on and off for 15 years, first as an extremist using the name "Murad", then as an agent using an outdoor pursuits company as cover.
Posted by: tipper || 12/04/2012 18:51 || Comments || Link || E-Mail|| [6480 views] Top|| File under:
Britain Seeks Appeal over Terror Suspect Abu Qatada
[An Nahar]

Britannia

's interior ministry said on Monday that it has applied for permission to appeal against a decision by judges to block the extradition of terror suspect Abu Qatada to Jordan.

"We confirm that we have submitted our grounds for appeal," a Home Office

front man

told Agence

La Belle France

Presse.

A judge will consider the bid to challenge last month's move by

Britannia

's Special Immigration Appeals Commission (SIAC) blocking the extradition over fears that evidence obtained through torture could be used in Abu Qatada's trial.

The radical Islamist

holy man

-- dubbed the late Osama bin Laden


... who has left the building...


's right-hand man in Europe -- was released on bail following the SIAC ruling, in a severe blow to the British government.

British authorities have kept him

in jug

for most of the last decade and repeatedly tried to send him to Jordan to face trial.

Abu Qatada was convicted in absentia in Jordan in 1998 for involvement in terror attacks, but both British and European judges have accepted his argument that evidence obtained by torture might be used against him in a retrial.

Prime Minister
David Cameron
... has stated that he is certainly a big Thatcher fan, but I don't know whether that makes me a Thatcherite, which means he's not. Since he is not deeply ideological he lacks core principles and is easily led. He has been described as certainly not a Pitt, Elder or Younger, but he does wear a nice suit so maybe he's Beau Brummel ...
said last month that he was "completely fed up with the fact that this man is still

on the lam

in our country".

Abu Qatada, a Jordanian of Paleostinian origin in his early 50s, is currently under curfew 16 hours a day and is wearing an electronic tag, but he is free to leave his home in northwest London between 8:00 am and 4:00 pm.

Posted by: Fred || 12/04/2012 00:00 || Comments || Link || E-Mail|| [6466 views] Top|| File under: al-Qaeda
Caribbean-Latin America
Pena selects General Cienfuegos Zepda for Mexican Army top job

For a map, click here

By Chris Covert
Rantburg.com

Mexican president Enrique Pena Nieto last Friday presented his commander of Mexico's land and air forces, General Salvador Cienfuegos Zepeda, replacing outgoing Secretaria de Defensa Nacional (SEDENA) General Guillermo Galvan Galvan, according to Mexican news reports and official government sources.

General Cienfuegos Zepeda was elevated as head of the Mexican Army after his appointment to the post of Controller and Inspector of Mexican Air and Armed Forces last January, passing over two other top staff generals.

According to several news accounts, General Cienfuegos Zepeda has held several field commands during his career, which began January, 1964.

He is a graduate of Mexico's Heroico Colegio Militar military academy, and holds a masters degree in Military Administration for national security and defense from Colegio de Defensa Nacional. He also attended staff and command courses at Escuela Superior de Guerra.

Public accounts of General Cienfuegos Zepeda indicates an infantry commander who tended to be low key throughout his career in various infantry unit commands. Most of his experience is in military region and military zone commands in western and southern Mexico including Jalisco, Guerrero and Michoacan states.

His last regional command before taking the post as controller and inspector of the army was in Chiapas, the Mexican VII Military region, relieving General Cuauhtemoc Perez Antunez in April, 2011. He came to that post from Military Region I in Distrito Federal.

One of the hallmarks of a Mexican commander being groomed for the top job is holding posts as military and air attache at foreign embassies. General Cienfuegos Zepeda was military attache to the embassies of Japan and Korea.

Little public information is available about General Cienfuegos Zepeda's personal life. It is reported in the Mexican press that he has been friends with Pena Nieto for quite some time.

A recent tradition of allowing the incoming SEDENA to lead the Mexican Army during the Revolution Day parade was broken a second time this past Revolution Day. This writer watched the parade and not only did General Cienfuegos Zepeda not lead the parade, his name was not even mentioned by any press accounts.

The tradition dates back to the inauguration of Miguel de la Madrid Hurtado in 1982, but was broken starting with the election of former president Felipe Calderon Hinojosa in 2006, when General Galvan Galvan was appointed SEDENA despite General Juan Alfredo Oropeza Garnica having lead the 2006 Revolution Day parade.

General Oropeza Garnica was a dynamic frontline commander and counterinsurgency expert who fought leftist insurgents in Guerrero state, even being wounded in 1997 while he commanding the 27th Military Zone.

General Oropeza Garnica was snubbed, however, because of his operation in El Charco in Guerrero state in 1998, where 11 insurgents were killed and another five were wounded in an early dawn ambush. Leftist and human rights groups claimed the 11 dead were unarmed, but later investigations showed the group was armed.

Every indication from press accounts in 2006 indicated the elevation of General Galvan Galvan to SEDENA was a compromise choice meant to quell opposition from Mexico's left after Calderon's razor thin win. The choice of General Galvan Galvan was notable because he was an artillery commander throughout his career, unlike his predecessors.

According to a column in El Universal dated November 1st, 2006 by journalist Raymundo Riva Palacio, General Cienfuegos Zepeda was being considered for the top spot while he was commander of IX Military Region in Guerrero, but had very little field command experience to that point.

Chris Covert writes Mexican Drug War and national political news for Rantburg.com
Posted by: badanov || 12/04/2012 00:00 || Comments || Link || E-Mail|| [6457 views] Top|| File under:
China-Japan-Koreas
North Korea starts putting rocket on launch pad
[Times Of India]
North Korea has installed the first stage of a long-range rocket it plans to launch this month on the launch pad, defying international calls to cancel the mission, a report said on Monday.

North Korea announced on Saturday that it would carry out its second long-range rocket launch this year between December 10 and 22.

The US and its key Asian allies South Korea and Japan have condemned the launch as a disguised ballistic missile test that violates UN resolutions triggered by Pyongyang's two nuclear tests in 2006 and 2009. The first stage has been placed in position at the North's Sohae satellite launch station, a South Korean government source told Yonhap news agency.
Posted by: Fred || 12/04/2012 00:00 || Comments || Link || E-Mail|| [6464 views] Top|| File under: Commies
Europe
Nato 'to back Turkey' over Syria
Nato is set to approve the deployment of Patriot missile interceptors to defend Turkey's border with Syria.

A meeting of the 28-member alliance's foreign ministers in Brussels follows a request from Turkey to boost its defences along the border.

Nato officials have made clear such a move would be purely defensive.

Earlier, US President Barack Obama warned Syrian President Bashar al-Assad he would face "consequences" if he uses chemical weapons against his people.

"The world is watching. The use of chemical weapons is and would be totally unacceptable," said Mr Obama in a speech at the National Defense University in Washington.

"If you make the tragic mistake of using these weapons there will be consequences and you will be held accountable."

A Syrian official has insisted it would "never, under any circumstances" use such weapons, "if such weapons exist".
Posted by: tipper || 12/04/2012 02:13 || Comments || Link || E-Mail|| [6472 views] Top|| File under:
Iraq
Baghdad-Kurdistan Talks Stall over Military Command
[An Nahar] Iraq's autonomous Kurdistan region said on Friday that talks on reducing tensions with the federal government have stalled over the contentious issue of a newly-established northern military command.

Talks between federal and Kurdish security officials reached an impasse over Storied Baghdad


...located along the Tigris River, founded in the 8th century, home of the Abbasid Caliphate...


's refusal to scrap the Tigris Operations Command, which was "the basic requirement emphasized by the leadership of Kurdistan for normalizing the situation," a statement on the Kurdistan government's website said.

The establishment of the federal Tigris Operations Command, which covers disputed territory in north Iraq, has drawn an angry response from Kurdish leaders who want to incorporate much of the area into their region.

Federal and Kurdish security officials held talks this week on reducing high tensions between the two sides in the country's north, which has seen military reinforcements sent to disputed areas.

An Iraqi military

front man

said in a statement on Monday that the two sides agreed to continue with talks and on activating coordinating committees between their forces, and to work to calm the situation and look for mechanisms to withdraw military units mobilized during the increased tensions.

The

front man

, Colonel Dhia al-Wakil, then said on Tuesday that a draft accord was to be finalized on Wednesday and presented to a committee for approval.

But the two sides ultimately disagreed on the details, according to top Kurdish security official Jabbar Yawar, who said the federal government originally approved 12 out of 14 of Kurdistan's demands, but later only agreed to three.

Fuad Hussein, Kurdistan president Massud Barzani's chief of staff, said in the statement on Friday that the best option for the region is now intensifying contacts on the crisis with the National Alliance, a grouping of mainly-Shiite Iraqi parties.

The dispute over territory in north Iraq is the biggest threat to the country's long-term stability, diplomats and officials say. Ties between the two sides are also marred by disputes over oil and power-sharing.

Posted by: Fred || 12/04/2012 00:00 || Comments || Link || E-Mail|| [6460 views] Top|| File under: Govt of Iraq
Israel-Palestine-Jordan
Report: Israel Asked Jordan For Permission To Bomb Syrian WMD Sites
[Ynet] Intelligence sources tell The Atlantic Amman denied Israel's request to take out many of Syria's chemical weapons sites amid suspicious activity. 'You know the Israelis - sometimes they want to bomb right away,' official says

Following reports that Syrian
Hereditary President-for-Life Bashir Pencilneck al-Assad


Despoiler of Deraa...


's forces have been moving chemical weapons and Secretary of State Hillary Clinton
... sometimes described as the Smartest Woman in the World and at other times as Mrs. Bill, never as Another Tallyrand ...
warning that the use of these weapons would cross a US red line, The Atlantic reported Monday that the Israeli government has twice come to the Jordanian government over the past two months with a plan to destroy many of Syria's chemical weapons sites.

The American magazine quoted Intelligence officials in two countries as saying Israel has been seeking Jordan's "permission" to bomb these sites, but the Jordanians have so far declined to grant such permission.

The Atlantic's Jeffrey Goldberg wrote that Israel can attack these sites without Jordan's approval, just as it reportedly attacked the Syrian nuclear reactor in 2007, but an intelligence official told him that Israel is concerned about the possible repercussions of such an attack on Jordan.

"A number of sites are not far from the border," the official was quoted as saying: "The Jordanians have to be very careful about provoking the regime and they assume the Syrians would suspect Jordanian complicity in an Israeli attack."

The official said, "You know the Israelis - sometimes they want to bomb right away. But they were told that from the Jordanian perspective, the time was not right."

Other intelligence officials told The Atlantic that Israeli drones are patrolling the skies over the Jordan-Syria border, and that both American and Israeli drones are keeping watch over suspected Syrian chemical weapons sites.

The sources told the magazine that the Israeli requests were communicated by Mossad intermediaries dispatched by Prime Minister Benjamin Netanyahu's office.

Clinton said Monday "I'm not going to telegraph in any specifics what we would do in the event of credible evidence that the Assad regime has resorted to using chemical weapons against their own people. But suffice to say we are certainly planning to take action."
Posted by: trailing wife || 12/04/2012 00:00 || Comments || Link || E-Mail|| [6459 views] Top|| File under:
Arabi Says Syrian Regime Could Fall 'Anytime'
[An Nahar] Syrian
Hereditary President-for-Life Bashir Pencilneck al-Assad


Light of the Alawites...


's regime is in danger of collapse "anytime" as the opposition gains ground on the military and political fronts, Arab League


...an organization of Arabic-speaking states with 22 member countries and four observers. The League tries to achieve Arab consensus on issues, which usually leaves them doing nothing but a bit of grimacing and mustache cursing...


chief Nabil al-Arabi said on Monday.

"That could happen anytime," the secretary general said in an interview with Agence

La Belle France

Presse.

"Now they are fighting in Damascus
...The City of Jasmin is the oldest continuously-inhabited city in the world. It has not always been inhabited by the same set of fascisti...
," and after 20 months of violence, "I think there will be something soon," he said.

"Facts on the ground indicate very clearly now that the Syrian opposition is gaining, politically and militarily. Every day they are gaining something," Arabi said.

He said a new coalition of Syrian opposition groups now based in Cairo was "moving ahead."

The Arab League, which is also based in the Egyptian capital, last month recognized Syria's National Coalition as the "legitimate" representative of the Syrian opposition.

"We are in touch with them and they come here all the time," Arabi said.

According to the Syrian Observatory for Human Rights, the conflict which broke out in March 2011 has cost more than 41,000 lives.

There have also been fears of a spillover of the violence into neighboring countries.

"The possibility is there, you cannot exclude the possibility," Arabi acknowledged.

He also deplored Russia's support of Damascus, which along with China has blocked the United Nations


...an organization which on balance has done more bad than good, with the good not done well and the bad done thoroughly...


Security Council from adopting sanctions against Damascus.

"The Russians insist Assad should be there until the end of the (transition) process, while others say once the transition period starts with a government with full executive powers, Assad is needless," Arabi said.

But he said China, which is also a veto-wielding member of the Security Council, appeared to be "more flexible" than Russia on the Syria file.

Arabi's assessment was that Iran, considered Assad's firmest ally in the international community, is in fact "not a big actor."

"I keep reading in the papers Iran is providing money, Iran is providing weapons ... They deny everything but they say they are helping" Damascus, Arabi said.

"I don't expect Iran to change its views. They are dogmatic but they are not so influential," he said.

The six-nation Gulf Cooperation Council has recognized the National Coalition formed last month as "the Syrian people's legitimate representative", although the 22-member Arab League stopped short of granting it full recognition.

Spain on November 29 also decided to recognize the National Coalition, following the example of

La Belle France

,

Britannia

and Turkey as well as the GCC.

The 27-nation EU has formally recognized the National Coalition as the sole representative of the Syrian people, while

La Belle France

has suggested arming opposition fighters.

Posted by: Fred || 12/04/2012 00:00 || Comments || Link || E-Mail|| [6462 views] Top|| File under: Govt of Syria
U.N. Suspends Operations in Syria over Growing Danger
[An Nahar] The United Nations


...a lucrative dumping ground for the relatives of dictators and party hacks...


on Monday suspended operations in Syria and starting withdrawing non-essential staff because of the growing danger from the country's civil war, the U.N.

front man

said.

The United Nations will "suspend its missions within the country until further notice," U.N.

front man

Martin Nesirky told

news hound

s.

Nesirky also confirmed that "the United Nations in Syria will pull out non-essential international personnel with immediate effect."

A quarter of the 100 international staff in Damascus


...The place where Pencilneck hangs his brass hat...


could leave this week and some staff could be moved out of the besieged northern city of Aleppo


...For centuries, Aleppo was Greater Syria's largest city and the Ottoman Empire's third, after Constantinople and Cairo. Although relatively close to Damascus in distance, Aleppans regard Damascenes as country cousins...


, the U.N. news agency, IRIN, reported.

The United Nations is worried about the mounting intensity of the 20-month-old conflict between
Hereditary President-for-Life Bashir Pencilneck al-Assad


Scourge of Qusayr...


's forces and opposition rebels.

It has also acted after U.N. workers were targeted in recent attacks and after the United States warned Assad earlier Monday against any bid to unleash chemical weapons on the Syrian people.

Two U.N. convoys en route to Damascus airport were hit by gunfire last week. Four Austrian military observers from a U.N. force in the Golan Heights demilitarized zone between Syria and Israel were

maimed

in the attacks.

U.N. sources said aid convoys have increasingly come under attack, either caught in crossfire or hijacked for the vehicles and their supplies.

The U.N. has more than 1,000 national and international staff in Syria, where activists say more than 40,000 people have died in the conflict since March last year.

Posted by: Fred || 12/04/2012 00:00 || Comments || Link || E-Mail|| [6463 views] Top|| File under: Govt of Syria
U.S. Official: Syria Mixing Chemicals for Sarin Gas
[An Nahar] Syria has begun mixing chemicals that can be used to make deadly sarin gas, a U.S. official told AFP Monday, amid fears that
Hereditary President-for-Life Bashir Pencilneck al-Assad


Despoiler of Deraa...


's forces could attack rebels with chemical weapons.

"We've picked up several indications which lead us to believe that they're combining chemical precursors," the official said, on condition of anonymity, adding that the operation was apparently aimed at making sarin.

Earlier, CNN said that Washington believed that Assad's regime was considering the feasibility of putting sarin into artillery shells for use in a limited chemical strike against opposition soldiers, the report said.

U.S. officials stressed to the news channel that they did not believe that Assad had made a final decision on mounting such a strike.

Sarin, used in two terror attacks in Japan in the 1990s, is a man-made nerve agent which can cause convulsions, respiratory failure and death.

Posted by: Fred || 12/04/2012 00:00 || Comments || Link || E-Mail|| [6486 views] Top|| File under: Govt of Syria
US Report: Syria Assembling Chemical Weapons
[Ynet] Official tells Wired magazine Assad forces reached the point where they can 'load chemical weapons on plane and drop them.' Obama warns Assad not to make 'tragic mistake' and use WMDs

Following reports of "suspicious activity" at Syria's chemical weapons sites, an American official with knowledge of the situation told Wired magazine that
Hereditary President-for-Life Bashir Pencilneck al-Assad


Supressor of the Damascenes...


's regime has begun combining the two chemical precursors needed to weaponize sarin gas.

"Physically, they've gotten to the point where they can load it up on a plane and drop it," the official told the magazine.

Wired explained that Sarin gas has two main chemical components - isopropanol, popularly known as rubbing alcohol, and methylphosphonyl difluoride. The Assad government has more than 500 metric tons of these precursors, which it ordinarily stores separately, in so-called "binary" form, in order to prevent an accidental release of nerve gas.

Last week, according to the official, that changed as the Syrian military began combining some of the binaries. "They didn't do it on the whole arsenal, just a modest quantity," the official was quoted by Wired as saying. "We're not sure what's the intent."

Secretary of State Hillary Rodham Clinton
... sometimes described as the Smartest Woman in the World and at other times as Mrs. Bill, never as Another Edward Livingstone ...
said Monday that any use of chemical weapons by the Assad regime against the opposition "is a red line for the United States.

"I am not going to telegraph in any specifics what we would do in the event of credible evidence that the Assad regime has resorted to using chemical weapons against their own people. But suffice it to say we are certainly planning to take action if that eventuality were to occur," she said.

Later on Monday, US President Barack Obama
The campaign's over, John...
warned Syria that the use of chemical weapons would be "totally unacceptable" and that the country's leaders would be held accountable.

Obama said that if Assad made the "tragic mistake" of deploying chemical weapons, there would be consequences. Obama stopped short of detailing those consequences.

Obama's comments came as US officials said intelligence had detected Syrian movement of chemical weapons components in recent days.

The White House said earlier Monday that it was increasingly concerned that the beleaguered regime in Syria might be considering use of chemical weapons against its own people and warned that doing so would "cross a red line."

White House press secretary Jay Carney said US officials were closely monitoring Syria's proliferation of sensitive materials and facilities, as opposition to the Syrian government grows.

Obama spoke later at a gathering on securing nuclear weapons materials.

The Atlantic reported Monday that the Israeli government has twice come to the Jordanian government over the past two months with a plan to destroy many of Syria's chemical weapons sites.

The American magazine quoted Intelligence officials in two countries as saying Israel has been seeking Jordan's "permission" to bomb these sites, but the Jordanians have so far declined to grant such permission.
Posted by: trailing wife || 12/04/2012 00:00 || Comments || Link || E-Mail|| [6461 views] Top|| File under:
Who's in the News
35
[untagged]
5
Govt of Syria
3
al-Shabaab
2
TTP
2
Jamaat-e-Islami
2
Arab Spring
1
Thai Insurgency
1
Commies
1
Taliban
1
Lashkar e-Jhangvi
1
Islamic Movement of Uzbekistan
1
Govt of Pakistan
1
Boko Haram
1
al-Qaeda
1
Ansar Dine
1
Govt of Iraq
Bookmark
E-Mail Me
The Classics
The O Club
Rantburg Store
The Bloids
The Never-ending Story
Thugburg
Gulf War I
The Way We Were
Bio
Merry-Go-Blog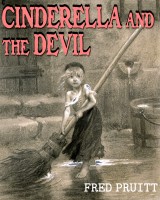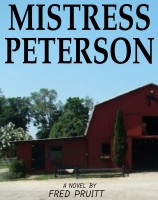 On Sale now!


A multi-volume chronology and reference guide set detailing three years of the Mexican Drug War between 2010 and 2012.

Rantburg.com and borderlandbeat.com correspondent and author Chris Covert presents his first non-fiction work detailing the drug and gang related violence in Mexico.

Chris gives us Mexican press dispatches of drug and gang war violence over three years, presented in a multi volume set intended to chronicle the death, violence and mayhem which has dominated Mexico for six years.
Click here for more information


Meet the Mods
In no particular order...


Steve White
Seafarious
Pappy
lotp
Scooter McGruder
john frum
tu3031
badanov
sherry
ryuge
GolfBravoUSMC
Bright Pebbles
trailing wife
Gloria
Fred
Besoeker
Glenmore
Frank G
3dc
Skidmark
Alaska Paul



Better than the average link...



Rantburg was assembled from recycled algorithms in the United States of America. No trees were destroyed in the production of this weblog. We did hurt some, though. Sorry.
3.235.140.84

Help keep the Burg running! Paypal: