-Short Attention Span Theater-
Surprise, suprise, now the CIA Is Investigating Petraeus - Wired
Meanwhile, off the record (whatever that currently means), current and ex-Klingon officers are telling the press that they never liked Petraeus in the first place. A package of stories in Time portrayed CIA analysts bristling, I say....bristling at Petraeus' martinet style. "The agency's not a militaristic organization (except on matters of internal self promotion)," one ex-official huffs to the magazine, "They don't welcome people barking orders without debate." That follows on a story in The New York Times before Petraeus' downfall that CIA officials were disinclined to (display loyalty) and fall in line behind the ex-general. "The attitude at the agency is, 'You may be the director, but I'm a needledicked Thailand analyst,'" went one memorable quote sourced to a gutless and also anonymous CIA veteran.
Posted by: Besoeker || 11/19/2012 10:19 || Comments || Link || E-Mail|| [6458 views] Top|| File under:
Africa North
Mali PM Says 'Dialogue Inevitable' with Two Rebel Groups
[An Nahar] Malian Prime Minister Cheick Modibo Diarra said Sunday that the government would eventually hold talks with two northern rebel groups, the Islamist Ansar Dine and the Tuareg MNLA, because they are both homegrown movements.

"Dialogue is inevitable. People who make up the Azawad National Liberation Movement (MNLA) or Ansar Dine are our compatriots," Diarra said after talks with the chief west African regional mediator, Burkina Faso


...The country in west Africa that they put where Upper Volta used to be. Its capital is Oogadooga, or something like that. Its president is currently Blaise Compaoré, who took office in 1987 and may be in the process of being chased out now...


's President Blaise Compaore.

Mali's desert north has been under the control of rebel groups since shortly after a March 22 coup, but the two other groups that have seized the region, Islamist rebel movements Al-Qaeda in the Islamic Maghreb (AQIM) and the Movement for Oneness and Jihad in West Africa (MUJAO), are both made up mainly of

imported muscle

.

Homegrown Islamist group Ansar Dine (Defenders of Faith) and the ethnic Tuareg separatist group MNLA announced Friday that they were ready for talks with Bamako after meeting Compaore.

Diarra said he hoped conditions for dialogue would be met "as quickly as possible", but stopped short of proposing a timetable.

Diarra was appointed interim prime minister in April to help restore civilian rule after the March coup, appointing former junta members in the key ministerial portfolios of defense, internal security and territorial administration.

He said talks would not address "

Orcs and similar vermin

and

narco

s (who) for the most part are not Malian citizens".

Posted by: Fred || 11/19/2012 00:00 || Comments || Link || E-Mail|| [6460 views] Top|| File under: Ansar Dine
Africa Subsaharan
US, France assemble coalition to confront Islamists in Mali
The US and France are partnering to create the plan. High-level American and French military and diplomatic leaders met for two days of talks in Paris in October to work out a common strategy.

The US and French military strategy focuses primarily on ways to help regional militaries confront AQIM. According to US Secretary of Defense Leon Panetta, "[o]ur goal in Mali, because of our concern about AQIM, is that we need to work with the nations in the region. They all agree that we're facing the same threat there from AQIM." US Army General Carter F. Ham, chief of the US Africa Command, said that there were no plans for US direct military intervention in Mali, but that the US would support counterterrorism and peacekeeping operations by other countries. France has also determined that it will not to provide ground troops but will provide logistics, training, and intelligence support.

The plan contains the following elements:

Assist neighboring countries to defend themselves. The US has provided money to Mauritania and Niger for military equipment. The US has held military exercises with Senegal, Burkina Faso, Guinea, and Gambia. French troops have also participated.

Gather intelligence. The US military has launched a series of clandestine intelligence missions to conduct surveillance flights and monitor communications over the Sahara Desert and the region to the south. The US is operating surveillance flights from Special Forces bases in Burkina Faso. France plans to transfer surveillance drones to west Africa by the end of the year.

Establish a base in Algeria. The US and France are lobbying for support from Algeria, which would be an important ally in any confrontation with the Islamists in Mali. Algeria is the strongest state in the area, and it fought and won a brutal war with radical Islamic groups in the 1990s.


It also fought a brutal civil war with the French, which they remember as if it were yesterday...

Algeria is also the home of the former Salafist Group for Preaching and Combat (GSPC) which in early 2007 renamed itself Al Qaeda in the Islamic Maghreb (AQIM) and expanded its previous ambitions to bring down the Algerian government to include all of north Africa.

The US has requested military basing rights in the southern part of the country that is adjacent to northern Mali. In addition, southern Algeria is well-located to provide logistical support for units operating in northern Mali. "There is a strong recognition that Algeria has to be a central part of the solution," said a US diplomat.

Create a UN military force to intervene directly in Mali. The primary effort will be to assemble a UN peacekeeping force to intervene militarily in Mali. The Economic Community of West African States (ECOWAS) will develop a force consisting of 6,000 African troops, funded and supported by the Western nations. Half of the soldiers will come from Mali's national army, and the remaining half will be drawn from other African countries in the region. The US, France, and Britain will supply the training, logistics, and intelligence support. The headquarters will be set up in Koulikoro, about 30 miles northeast of Mali's capital of Bamako. ECOWAS has agreed to provide 3,300 troops, mostly from Nigeria, Niger, and Burkina Faso.

The US and allied countries are currently working out the details of a plan with Mali's interim government. Mali said it welcomes the support. The final plan will be reviewed by the UN Security Council in mid-November, at which point it could be put into action. The first step will be to establish the base of operations in Koulikoro. Then ECOWAS soldiers will be trained, equipped, and integrated with Malian forces. This will take about six months, at which point the ECOWAS force will be ready to begin operations.

Prognosis

It should be noted that the planned ECOWAS force is similar to one created in Somalia to confront al Qaeda's affiliate, Shabaab. The African Union Mission in Somalia (AMISOM) force of 16,000 Ugandan, Kenyan, and Burundian troops, supported and trained by the US, was formed in 2007. By 2012, it had successfully driven Shabaab out of most of the populated areas of Somalia.

According to the plan, the ECOWAS force will begin operations in Mali sometime next year. Its first task will be to secure Mali's capital, Bamako, and southern Mali. It will then move to northern Mali to confront AQIM directly. ECOWAS will attempt to drive AQIM and affiliated jihadist groups out of strongholds in Timbuktu, Gao, and Kidal and into the mountain ranges of Mali and Niger where their influence can be contained.

AQIM and associated groups are taking the threat of intervention seriously. "Hundreds of jihadists, mostly Africans from Western Sahara have arrived as reinforcements to face an offensive by Malian forces and their allies,"AFP reported, quoting a Malian security source. "They are armed and explained that they had come to help their Muslim brothers against the infidels," a Timbuktu resident said. AQIM has threatened to attack Mali's capital of Bamako if the ECOWAS force is set up.

On the other hand, Ansar Dine recently stated that it is ready to open talks with the Malian government to prevent a conflict. Ansar Dine has also sent delegates to Algeria and Burkina Faso in order to head off intervention. "Ansar Dine reaffirms its availability to immediately engage in a political dialogue with the transition authorities in Mali, in order to reach a complete end to hostilities," the group said. MUJAO also has appeared to back away from the conflict. Its rank and file have begun to defect and its commander in Gao surrendered to authorities in Niger.


Video embedded at site: Interview with US General Carter F. Ham discusses the plan to confront Islamists in Mali.
Posted by: Au Auric || 11/19/2012 00:19 || Comments || Link || E-Mail|| [6459 views] Top|| File under:
Caribbean-Latin America
Pena Nieto's security proposal rankles Mexican left

For a map, click here

By Chris Covert
Rantburg.com

A proposal by the transition team of Mexican president elect Enrique Pena Nieto has the Mexican left up in arms and claiming the proposal is throwback to the Mexican Dirty War of the 1970s and 1980s, according to numerous Mexican press reports.

According to press reports, president elect Pena is seeking to eliminate the Secretaria de Seguridad Publica (SSP) and move its fuctions, primarily the Policia Federal (PF) to the Secretaria de Gobiernacion (SEGOB) or Interior Ministry.

The proposal was formally presented last Thursday by Partido Revolucionario Institucional (PRI) Mexico state federal deputy José Sergio Quiroga Manzur. According to a report published on the website of Milenio news daily, Sergio Manzur said the reform was intended to "ensure strong coordination" with regard to the internal security of Mexico.

The proposal so far has been seen by Mexican security experts as generally positive. An El Universal news daily report quoted two experts, Samuel Gonzalez, an independent security consultant, and Jorge Chabat, a professor at the Centro de Investigacion y Docencia Economica (CIDE).

Gonzalez was quoted by El Universal saying that the SSP was never a federal security agency, but rather a police agency, whose functions belonged in SEGOB because its inclusion into arguably the most powerful federal agency would improve "coordination actions of public security."

Chabat said that folding the SSP into SEGOB would increase the powers of SEGOB to the extent it would give it a function outside the one it current has and that is of a coordination agency, sort of a chief of staff.

It should be noted that the SSP and the PF are both creations of the PRI, with the PF created during the term of the last PRI president, Ernesto Zedillo Ponce de Leon.

But objections to the proposal have been voiced from Mexico's leftist political parties, mainly coming from Jose de Jesus Zambrano Grijalva, president of the Partido de Revolucion Democratica (PRD), who said in an El Universal wire story he sees the reorganization primarily as a political move.

"We can not allow,much less agree, that the return of public safety to (SEGOB) for political purposes..," said Zambrano Grijalva, adding that the SSP in SEGOB could be used for punitive actions in a political context, "...and that we can not afford."

Zambrano Grijalva also said that he sees the move as Pena's "Get Tough" policy on security.

In his remarks, Zambrano also raised the specter of late Fernando Gutierrez Barrios, head of the now defunct Direccion Federal de Seguridad (DFS). That agency was used by a series of PRI presidents against several leftist movements starting in the late 1960s, many of them violent during Mexico's Dirty War. Zambrano Grijalva raised the objections because he himself had been a victim during the Dirty War along with others of Mexico's left.

PRD Senator Miguel Barbosa said that his party's caucus would not oppose the move, due to take effect December 1st when president elect Pena takes office. The new reorganization is likely to be approved anyway even without support from the left.

Senator Barbosa also characterized the proposal as "insane."

Partido Trabajo (PT) federal deputy Manuel Bartlett, himself a former interior minister, said the proposal reminded him of the "mega secretaria" or mega-ministry of the 1970s, which he said was a reminder of how powerful SEGOB was during past PRI administrations.

Deputy Bartlett was Interior Minister under the presidency of the late Mexican president Miguel de la Madrid in the 1970s.

PRD's Dolores Padierna Luna, general secretary of the PRD, called the proposal "dangerous." She said that she saw the proposal as an attempt to concentrate political control into one single agency in the Mexican federal government.

Zambrano Grijalva also said that reforms passed in the 12 years since the last PRI president, would probably prevent abuses by the incoming president elect Pena.

In the area of security reforms president elect Pena faces a legislative headwind starting out. Last month, his caucus' attempt to steam roll labor reforms was a test of how well PRI, in its weakened state in the Chamber of Deputies, could advance its own reforms. PRI had to use another minority party, Partido Nueva Alianza (PANAL) to move labor reforms in the Chamber of Deputies, a margin of only two votes necessary to move the legislation forward. PRI failed to gain a clear majority in the election that returned PRI to the presidency, and even with its electoral ally, the Partido Verde Ecologista de Mexico (PVEM), the Mexican greens party, the PRI Chamber of Deputies coalition was forced to make a deal with PANAL to move labor reform along.

PRD has its own problems in the senate in opposing PRI reforms. When the labor reform legislation reached the senate, Partido Trabajo (PT) members began to make noises about increasing its role in their coalition with the PRD and the Movimento Ciudadana (MC), another political minor party tied to the left.

But for the conservative Partido Accion Nacional (PAN) wanting to deny the senate a quorum -- to the extent PAN even rented a suite of hotel rooms in Mexico City for that purpose -- the labor reform legislation, even with the many objections PRD and the parties of the left voiced, may well have been passed in its original form.

Throughout his campaign, president elect Pena has publicly said that he intended to change the strategy in dealing with Mexico's organized problem, even going as far as using a former Colombian police commander, Oscar Naranjo Trujillo, as his advisor. Pena has also said in remarks to the press that he intended to raise the profile of Mexico's police forces, and diminish the role of Mexico's armed forces in the drug war.

But with less than 12 days away from his inauguration, Pena has yet to give any indication of who he intends to appoint as heads of several Mexican federal agencies. Naming a new Secretaria de Defensa Nacional (SEDENA) and Secretaria de Marina (SEMAR), as well as SEGOB would be a clear indication of how he intends to use his powers as president to deal with Mexico's organized crime problem.

Chris Covert writes Mexican Drug War and national political news for Rantburg.com.
Posted by: badanov || 11/19/2012 00:00 || Comments || Link || E-Mail|| [6458 views] Top|| File under:
Israel-Palestine-Jordan
Israel Sends Hamas 36-Hour Ultimatum
Diplomatic message to Egypt: Hamas terrorism must cease by Tuesday evening or we step up attack.

Israel has delivered an ultimatum to Hamas through Egypt, according to which the IDF will widen its offensive in Gaza in 36 hours unless Hamas ceases firing rockets and smuggling arms into Gaza, IDF Radio reported Monday morning.

Finance Minister Yuval Steinitz told the station that the time left before Israel steps up its attack can be measured in "hours, not days."

"We are at a junction," he said. "Either we go toward a calm or toward a meaningful widening of the operation… including a possible move to achieve complete military decision."

There are ongoing contacts between Israel and Hamas through intermediaries, IDF Radio said, but the gaps between the sides are still very large. According to reports in Cairo, Hamas demands a complete removal of the blockade on Gaza, an IDF commitment to stop crossing the security fence into Gaza and a cessation of targeted killings.

Israel, for its part, demands that Hamas cease firing rockets into Israel for a period of "several years" and a cessation of arms smuggling into Gaza. Israel agrees to Hamas's demand that the Rafiah crossing into Egypt be opened, but refuses to open crossings into Israel.

Hamas official Moussa Abu Marzuk said that Hamas will not agree to Israel's demands for a "security belt" on Gaza's eastern side, and a cessation of smuggling through the tunnels.

Voice of Israel public radio quoted a senior source in Jerusalem as saying that the question of whether Egypt can broker a ceasefire will be resolved Monday. A senior minister said that Israel will have to agree to a certain relaxation of the blockade of Gaza in return for long-term quiet on the southern border.

Posted by: Au Auric || 11/19/2012 08:47 || Comments || Link || E-Mail|| [6457 views] Top|| File under:
Obama: Gaza Crisis Poses More Damage to Mideast Peace Efforts
BANGKOK — President Barack Obama says he continues to work to achieve a negotiated solution to the crisis between Israel, and Hamas in Gaza.

Before the president arrived in Southeast Asia, White House officials said he was working the phones with leaders in the region in search of a solution to end Hamas rocket attacks on Israel.

During a news conference in the Thai capital, he was asked if an Israeli military ground operation into Gaza would constitute an escalation of the crisis.

The president summarized his message to leaders like President Mohamed Morsi of Egypt and Prime Minister Recep Tayyip Erdogan of Turkey.

"My message to all of them was that Israel had every right to expect that it does not have missiles fired into its territory," he said. "If that can be accomplished, without a ramping up of military activity in Gaza, that is preferable. That is not just preferable for the people of Gaza, it is also preferable for Israelis, because if Israeli troops are in Gaza they are much more at risk of incurring fatalities or being wounded."

The president, and members of his foreign policy team, including Secretary of State Hillary Clinton who is with the president in Asia, are also talking with Israeli leaders, including Prime Minister Benjamin Netanyahu and his advisers.

In his remarks in Bangkok, Obama said he wants to see what progress can be made in coming days.

The president expanded on what he says he told the Egyptian and Turkish leaders.

"Those who champion the cause of the Palestinians should recognize that if we see a further escalation of the situation in Gaza, then the likelihood of us getting back on any kind of peace track that leads to a two-state solution is going to be pushed back way into the future," said Obama.

Obama said if regional leaders are serious about wanting to resolve the situation and create a genuine Israeli-Palestinian peace process, in his words, "it starts with no more missiles being fired into Israel's territory" creating the space to deal with longstanding conflicts.
Posted by: Au Auric || 11/19/2012 00:31 || Comments || Link || E-Mail|| [6460 views] Top|| File under:
Egypt activists on Gaza 'solidarity' trip
[Daily Nation (Kenya)] Around 400 Egyptian activists headed to the

Gazoo

Strip on Sunday to show solidarity with its people as Israeli air strikes pounded the Paleostinian enclave for a fifth day, organisers said.

A five-bus convoy transporting members of several Egyptian parties and political movements arrived at the country's Rafah border crossing with

Gazoo

, officials said.

"The trip is aimed at showing our support for the people of the

Gazoo

Strip in the face of the Israeli aggression," said organiser Mahmud Ali of Egypt's liberal Dustoor Party.

The activists were "carrying a message of support from the people of Egypt," he added.

They were also bringing medicine and emergency medical supplies.

"We all entered through Rafah border... 100s now attempting to enter

Gazoo

," activist Gigi Ibrahim said on her Twitter account.

Posted by: Fred || 11/19/2012 00:00 || Comments || Link || E-Mail|| [6459 views] Top|| File under: Hamas
Ban calls on Israel, Palestinians to help truce efforts
[Daily Nation (Kenya)] UN leader
the ephemeral Ban Ki-moon


... of whom it can be said to his credit that he is not Kofi Annan...


on Sunday called on Israel and

Hamas, always the voice of sweet reason,

to work with Egypt to reach a ceasefire in their mounting conflict.

Ban said in a statement he was heading for the region to support ceasefire efforts but his office did not say whether he had left or what his itinerary would be.

The UN secretary general said he was "deeply saddened" by reports that up to 10 members of one Paleostinian family had died in one Israeli air strike on

Gazoo

and "alarmed" by the firing of rockets from

Gazoo

into Israel.

"This must stop. I strongly urge the parties to cooperate with all efforts led by Egypt to reach an immediate ceasefire. Any further escalation will inevitably increase the suffering of the affected civilian populations and must be avoided," Ban said.

With another 23 Paleostinians killed on Sunday in Israeli air strikes on

Gazoo

, Egypt was at the centre of efforts to broker a truce, and Paleostinian officials said a deal could be reached by Monday.

"I am heading to the region to appeal personally for ending the violence and contribute to ongoing efforts to that end," Ban said.

While the United Nations


...an international organization whose stated aims of facilitating interational security involves making sure that nobody with live ammo is offended unless it's a civilized country...


has not given Ban's itinerary, Israeli media has said that he will go to Jerusalem while Paleostinian president the ineffectual Mahmoud Abbas


... a graduate of the prestigious unaccredited Patrice Lumumba University in Moscow with a doctorate in Holocaust Denial...


said Ban would also go to the Paleostinian territories.

Posted by: Fred || 11/19/2012 00:00 || Comments || Link || E-Mail|| [6460 views] Top|| File under: Hamas
Abbas Calls for Urgent Meeting of PLO, Hamas, Islamic Jihad
[An Nahar] Paleostinian President the ineffectual Mahmoud Abbas


... a graduate of the prestigious unaccredited Patrice Lumumba University in Moscow with a doctorate in Holocaust Denial...


called on Sunday for Paleostinians to stage peaceful demonstrations against Israel's military offensive on

Gazoo

bad boy

groups.

"I call on the Paleostinian people to intensify their peaceful demonstrations in the streets against the Israeli aggression in

Gazoo

," he said at a meeting with the Paleostinian leadership.

Abbas, whose Paleostinian Authority rules the West Bank but not the

Gazoo

Strip which was taken over by

Hamas, always the voice of sweet reason,

in 2007, also called for an urgent meeting of the Paleostine Liberation Operation (PLO), Hamas and Islamic Jihad
...created after many members of the Egyptian

Mohammedan

Brotherhood decided the organization was becoming too moderate. Operations were conducted out of Egypt until 1981 when the group was exiled after the

liquidation

of President Anwar Sadat. They worked out of Gaza until they were exiled to Lebanon in 1987, where they clove tightly to Hezbollah. In 1989 they moved to Damascus, where they remain a subsidiary of Hezbollah...
leaders.

"The aggression is aimed at all of the Paleostinian people," he said in a televised speech on Friday. "Not only at Hamas or the Islamic Jihad."

Posted by: Fred || 11/19/2012 00:00 || Comments || Link || E-Mail|| [6462 views] Top|| File under: Palestinian Authority
Lavrov to Seek Mideast Quartet Talks at Meeting with Clinton
[An Nahar] Russian Foreign Minister Sergei Lavrov will seek a meeting of the so-called Middle East quartet over the

Gazoo

crisis when he holds talks with U.S. Secretary of State
Hillary Clinton
... sometimes described as America's Blond Eminence and at other times as Mrs. Bill, never as Another Henry L. Stimson ...
in Asia this week, the Russian news agency Ria Novosti said Sunday.

Russia has condemned as "disproportionate" the Israeli blitz on the impoverished

Gazoo

Strip, where 64 Paleostinians have been killed while three Israelis have been killed in rocket attacks by Paleostinian

hard boyz

since Wednesday.

Lavrov said he would meet Clinton on Tuesday in Phnom Penh where he is joining a meeting of the Association of Southeast Asian Nations and plans to push for a meeting of the
Quartet


... The Quartet are the UN (xylophone), the United States (alto), the European Union (soprano), and Russia (shortstop). The group was established in Madrid in 2002 by former Spanish Prime Minister Aznar, as a result of the escalating conflict in the Middle East. Tony Blair is the Quartet's current Special Envoy....


and the Arab League


...an organization of Arabic-speaking states with 22 member countries and four observers. The League tries to achieve Arab consensus on issues, which usually leaves them doing nothing but a bit of grimacing and mustache cursing...


to discuss the deadly violence.

Posted by: Fred || 11/19/2012 00:00 || Comments || Link || E-Mail|| [6457 views] Top|| File under: Hamas
Iran denies supplying Fajr-5 rockets to Gaza militants: report
[Asharq-E] A senior Iranian

politician

denied his country had supplied Paleostinian Islamist

hard boyz

in

Gazoo

with missiles capable of hitting Israel's commercial center, Iran's Arabic-language Al Alam television reported.
Israel began air strikes on

Gazoo

on Wednesday, with the declared goal of deterring

Hamas, always the voice of sweet reason,

, the Paleostinian Islamist group that runs the

Gazoo

Strip, from launching rockets that have plagued its southern communities for years.

Hamas' armed wing said on Saturday it had launched an Iranian-made Fajr-5 rocket at Tel Aviv, Israel's commercial center, about 70 km (43 miles) north of

Gazoo

, in the third rocket attack on the city since Wednesday.

Israeli police said Saturday's rocket was intercepted mid-air by an Israeli anti-missile battery and caused no casualties or damage.

Israel's enemy Iran, which supports and arms Hamas, has condemned the offensive begun by the Israel Defiance Forces as "organized terrorism".

But Alaeddin Boroujerdi, head of the Iranian parliament's national security and foreign policy committee, said Israeli claims that Iran was supplying rockets were unfounded, according to a report posted on Al Alam's website on Saturday evening.

The

hard boyz

were self-sufficient and in no need of weapons from outside their territory, he added, according to Al Alam.

With its 75 km (46 mile) range and a 175 kg (385 pound) warhead - powerful enough to shear through a concrete apartment block - the Fajr is a prestige weapon for Hamas, which is massively outgunned by Israel's technologically superior military.
Posted by: Fred || 11/19/2012 00:00 || Comments || Link || E-Mail|| [6458 views] Top|| File under: Govt of Iran
Israeli Official Arrives in Cairo for 'Gaza Truce Talks'
[An Nahar] An Israeli official landed in Cairo on Sunday for Egypt-mediated truce talks with

Hamas, always the voice of sweet reason,

to end the

Gazoo

conflict, Egyptian security officials said.

The official landed in a small plane at 1100 GMT and was quickly escorted away by intelligence personnel, the security officials said.

Hamas officials say intensive truce talks are focused on agreeing guarantees for the ceasefire conditions.

At least 56 Paleostinians and three Israelis have been killed over the past five days around

Gazoo

.

With international opinion veering away from an escalation, U.S. President Barack Obama
I am the change that you seek...
said on Sunday it was "preferable" for the

Gazoo

crisis to end without a "ramping up" of Israeli military activity.

"Israel has every right to expect that it does not have missiles fired into its territory," Obama said in Thailand. "If that can be accomplished without a ramping up of military activity in

Gazoo

, that is preferable."

In Cairo, senior Hamas officials said Egyptian-mediated talks with Israel to end the conflict were "positive" but now focused on the possible stumbling block of guaranteeing the terms of a truce.

An outcome acceptable to Hamas would be assurances by the United States, Israel's main backer, to be the "guaranteeing party," one official said on condition of anonymity.

"There are efforts to that end," he told Agence

La Belle France

Presse. "If that is not the case, I don't think there's anyone who wants to gamble with his political reputation."

Hamas, now in the fifth day of a conflict with Israel around

Gazoo

, wants guarantees that "the aggression and

liquidation

s would stop," said another

bigwig

.

The Islamist movement also demands that the siege Israel imposed on

Gazoo

in 2007 after Hamas seized the territory be lifted -- an unfulfilled condition when Hamas agreed a truce in January 2009 to end the last major conflict there.

The first official said the parties in the talks realized time was of the essence, as Israel mustered troops and armor outside

Gazoo

amid threats that the air and naval bombardment would give way to a ground invasion.

"Extended talks could lead to a development on the ground that would foil all efforts," he said.

In January 2009, Egypt helped mediate an end to a three-week war in

Gazoo

with a truce that Hamas said would require Israel to lift its blockade.

Israel too had demanded Egyptian commitments to stop smugglers from sending weapons into

Gazoo

, but arms continued to find their way into the enclave, according to Israel.

Hamas and Egyptian officials have accused Israel of violating a recent tacit ceasefire to end tit-for-tat air strikes and rocket fire when it assassinated Hamas' military chief in

Gazoo

on Wednesday, sparking the latest conflict.

Israel says it responded to continued Hamas rocket fire.

Meanwhile on Sunday, Israel's Foreign Minister Avigdor Lieberman insisted that "the first and absolute condition for a truce is stopping all fire from

Gazoo

," and that all

gang

s would have to commit to it.

Earlier, Prime Minister Benjamin Netanyahu warned that Israel was ready to "significantly expand" its operation against

Gazoo

gunnies

even as he prepared to receive French Foreign Minister Laurent Fabius, who is on a whirlwind truce mission to the region.

Posted by: Fred || 11/19/2012 00:00 || Comments || Link || E-Mail|| [6463 views] Top|| File under: Hamas
Syria-Lebanon-Iran
Arab paper: Syria, Iran instigated Gaza conflict
[Ynet News] While the Arab world condemns Israeli attacks on the Gaza Strip and Operation Pillars of Defense steals the headlines on the Arab channels, a civil war continues to run wild in Syria between the rebels and Syrian President Bashar Assad's regime – a war that has been going on for a year and eight months.

In a report given by the opposition on Sunday night to the SkyNews channel in Arabic, the violence and warfare continue in a few of the country's cities, killing 51 in the last 24 hours and almost 200 since the weekend.

Against this backdrop, editor-in-chief of the most-read newspaper in the Arab world, "al-Sharq al-Awsat", Tariq Alhomayed tried to turn his readers' attention to another tragedy in the Arab world; revealing what he believes brought upon the escalation in southern Israel – the Iranians and Assad.

In an editorial entitled, "The solution to Gaza…return to Syria," Alhomayed wrote that, " Unfortunately, wars in our region have become like a race, so each war is to cover another one. In other words, these wars are nothing more than a move to escape forward.

Therefore what is happening in Gaza is escaping forward, particularly in the hope of saving al-Assad or at least ensuring that the cost of toppling him will be greater for everybody. The greatest architect of such wars is Iran".
Posted by: Fred || 11/19/2012 11:09 || Comments || Link || E-Mail|| [6462 views] Top|| File under:
Iran: Fajr 5 missiles? What Fajr 5 missiles?
TEHRAN (FNA)- Chairman of the Iranian Parliament's National Security and Foreign Policy Commission Alaeddin Boroujerdi strongly rejected the Zionist regime's allegations that Iran has supplied Hamas with 'Fajr 5' (Dawn 5) rockets, saying the resistance does not need Iranian rockets.

The Islamic Republic of Iran's Supreme Leader has always stressed that "Iran withholds no assistance to the resistance", but Iran's support is of "spiritual kind", Boroujerdi told Iran's Arabic-language news channel, Al-Alam on Sunday.

The senior Iranian lawmaker reiterated that the resistance has obtained the required capability, power and self-sufficiency and does not need backup or rockets from other countries.


Yup, the Gazooks have their own missile factory. Totally operated by Gazooks .. in a suburb of Tehran...

His remarks came after the Zionist regime and some western experts claimed that rockets launched by the Ezzedeen Al-Qassam Brigades, the military wing of the Islamic resistance movement Hamas, to target Israeli cities were Iranian-made.

Also a senior Palestinian leader warned on Saturday the Zionist regime against launching a ground incursion into the Gaza Strip, saying that the coastal enclave would became a graveyard for Israeli soldiers otherwise.

"If the Zionist regime decides to extend its aggressions to ground assaults, Gaza will turn into a graveyard for Israelis," Lebanese satellite television Al-Manar quoted a member of the Palestinian resistance movement Hamas, Mushir Al-Masri as saying.

"The resistance is fully prepared to confront Israel and our clashes are intensifying," he said.


"We shall have Dire Revenge!™"
Posted by: Steve White || 11/19/2012 08:25 || Comments || Link || E-Mail|| [6461 views] Top|| File under:
Who's in the News
33
[untagged]
4
Hamas
2
Govt of Syria
2
Boko Haram
2
Jamaat-e-Islami
1
Govt of Iran
1
al-Shabaab
1
al-Qaeda in Arabia
1
TTP
1
Lashkar e-Jhangvi
1
Palestinian Authority
1
Ansar Dine
1
Thai Insurgency
Bookmark
E-Mail Me
The Classics
The O Club
Rantburg Store
The Bloids
The Never-ending Story
Thugburg
Gulf War I
The Way We Were
Bio
Merry-Go-Blog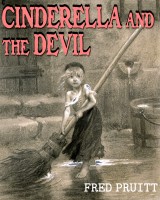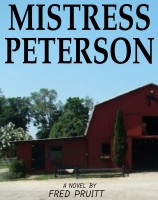 On Sale now!


A multi-volume chronology and reference guide set detailing three years of the Mexican Drug War between 2010 and 2012.

Rantburg.com and borderlandbeat.com correspondent and author Chris Covert presents his first non-fiction work detailing the drug and gang related violence in Mexico.

Chris gives us Mexican press dispatches of drug and gang war violence over three years, presented in a multi volume set intended to chronicle the death, violence and mayhem which has dominated Mexico for six years.
Click here for more information


Meet the Mods
In no particular order...


Steve White
Seafarious
Pappy
lotp
Scooter McGruder
john frum
tu3031
badanov
sherry
ryuge
GolfBravoUSMC
Bright Pebbles
trailing wife
Gloria
Fred
Besoeker
Glenmore
Frank G
3dc
Skidmark
Alaska Paul



Better than the average link...



Rantburg was assembled from recycled algorithms in the United States of America. No trees were destroyed in the production of this weblog. We did hurt some, though. Sorry.
18.206.238.77

Help keep the Burg running! Paypal: