Afghanistan
Paks to free several Afghan Taleban prisoners
ISLAMABAD: Pakistan has agreed to free some Afghan Taleban prisoners that could be useful in reconciliation efforts, officials from both countries said on Wednesday, the clearest sign that Islamabad will put its weight behind the troubled Afghan peace process.


Of course they'll free them. They're all on the same side, more or less...

You'll have noticed they aren't freeing any Pakistani Taleban, who are not on the same side as the government, though they are on the same side as their Afghan brothers.

There's a difference between pets, and feral animals.

Afghan officials, hopeful that direct contacts with top Taleban commanders could give them strong leverage in any peace talks, have long urged Pakistan for access to prisoners.

"We aren't too certain whether they can play an important role in peace negotiations but it is a positive gesture from Pakistan in helping peace efforts," an Afghan official told Reuters. He said it was not clear when the release would occur.

Islamabad, which has a long history of ties to Afghan insurgent groups, has come under growing pressure to support US efforts to stabilize Afghanistan before NATO combat troops leave by the end of 2014.


Snicker. That's just clueless. Pakistan is merely biding its time and loading up for the day after we're gone...

A senior Pakistani army official said it had not yet been decided if the former Afghan Taleban second in command, Mullah Abdul Ghani Baradar, would be released.


You could just hand him over to us...

Afghan officials have identified him as a figure who may still command enough respect to persuade the Taleban to pursue peace after more than a decade of fighting US-led NATO and Afghan forces.


Or he may be an especially pliant tool of the Paks now that he's been thumped good and hard...

A political settlement between the Afghan government and the insurgents is widely seen as the best way of delivering stability to the country before most NATO combat troops pull out at the end of 2014.


Which will then remain stable for a week or two, until the Pak-backed Taliban roll into Kabul and hang Karzai...

The decision to release the prisoners was a major achievement for Afghanistan's High Peace Council, which is in Islamabad to push for Taleban releases and has been struggling to ease mistrust between the Taleban and the Kabul government.

Afghan officials have suspected that Pakistan has been holding Afghan Taleban members in jail to retain some control over peace efforts and have a say in any settlement. Some of them include former Justice Minister Mullah Nooruddin Toorabi and Mullah Jahangirwal, former secretary of Taleban leader Mullah Mohammad Omar, Afghan High Peace Council officials say.
Posted by: Steve White || 11/14/2012 11:13 || Comments || Link || E-Mail|| [336064 views] Top|| File under:
Death penalty wanted in Afghan massacre case in US
JOINT BASE LEWIS-McCHORD, Washington: US Army prosecutors on Tuesday requested a death penalty court-martial for a soldier accused of killing 16 Afghan villagers in a predawn rampage, saying that Staff Sgt. Robert Bales committed "heinous and despicable crimes."

Prosecutors asked an investigative officer to make the recommendation after the end of a hearing that included remote testimony from witnesses in Afghanistan, including a 7-year-old girl who described hiding behind her father as he was shot dead.

Bales, 39, is accused of slipped away from his remote base to attack two villages early on March 11. Among the dead were nine children. He faces 16 counts of premeditated murder and six counts of attempted murder.

The killings drew such angry protests that the US temporarily halted combat operations in Afghanistan, and it was three weeks before American investigators could reach the crime scenes.

"Terrible, terrible things happened," said the prosecutor, Maj. Rob Stelle.

Several soldiers testified that Bales returned to the base alone just before dawn, covered in blood, and that he made incriminating statements such as, "I thought I was doing the right thing."

An attorney for Bales argued there's not enough information to move forward with the court-martial. Emma Scanlan said that Bales' state of mind on the evening of the killings was still unknown.

The investigating officer said Tuesday that he would have a written recommendation by the end of the week. The ultimate decision would be made by the three-star general on the base, Joint Base Lewis-McChord in Washington state.

None of the Afghan witnesses were able to identify Bales as the shooter, but other evidence, including tests of the blood on his clothes, implicated him, according to testimony from a DNA expert.

The lead prosecutor has said that on the night of the killings Bales watched a movie about a former CIA agent on a revenge killing spree, while drinking contraband whiskey. The lead prosecutor said Bales first attacked one village, returned to his base, then headed out again to attack a second village before returning to his base covered in blood.

Scanlan raised the issue of post-traumatic stress disorder and brain injury, noting that Bales had received a screening at the traumatic brain injury clinic at an Army medical center during a period of time that the center is under investigation for reversing hundreds of PTSD diagnoses. When asked if Bales had ever been diagnosed with PTSD, Scanlan said, "I'm not going to answer that right now."

Bales' wife, Kari, and her sister, Stephanie Tandberg, met with reporters briefly after the hearing concluded. Tandberg read a statement, saying "we all grieve deeply for the Afghani families who lost their loved ones on March 11, but we must all not rush to judgment."
Posted by: Steve White || 11/14/2012 11:03 || Comments || Link || E-Mail|| [336069 views] Top|| File under:
Africa Horn
Jubaland state: Kenya is backing warlords against peace
[Shabelle] Jubaland state has accused Kenyan government of generating a fresh civil war in southern Somalia, where its troops are operating under the African Union


...a union consisting of 53 African states, most run by dictators of one flavor or another. The only all-African state not in the AU is Morocco. Established in 2002, the AU is the successor to the Organisation of African Unity (OAU), which was even less successful...


Mission in Somalia (AMISOM) force.

Mohamud Ali Shire, the president of Jubaland state announced while giving an interview to shabelle Media Network in Mogadishu that it is unfortunate the Somali, UN and AMISOM panel to be denied access entering inside Kismayo last week.

"Kenyan government forces in Kismayo didn't give further details why they were not able to allow Somali, UN delation to enter in the city the guarantee their protection last week," said president of Jubaland Mohamud Ali Shire.

President Shire highlighted that Kenya has a hidden agenda invading in Somalia, particularly lower and Middle region under Jubaland state as it supporting warlords and their militias who are harassing locals.

"We expect the new President of Somalia's Federal Republic government H.E Hassan Sheikh Mohamud would support the will and interest of the people in Jubland state and help Jubaland state to the reconciliation process and promoting peace in Jubba regions," he added.

Somali and Kenyan forces captured the commercial port city of Kismayo late September from the Al-Shabaab



... the personification of Somali state failure...


without a fight and the new Somali Federal Government has vowed to stabilize Somalia.
Posted by: Fred || 11/14/2012 11:05 || Comments || Link || E-Mail|| [336064 views] Top|| File under: al-Shabaab
Somali parliament Approves new smaller cabinet
[Shabelle] Somalia's parliament on Tuesda passed a vote of confidence in the newly formed cabinet of Prime Minister Abdi Farah Shirdon, Mohamed Osman Jawari, speaker of the parliament told at the assembly hall in Mogadishu.
The new 10-member cabinet was named by the prime minister after long-term consultations with the president and Somali parliament speaker.
Speaker of the house Mohamed Osman Jawari said "119 out of 225 votes have endorsed the cabinet… that has now got parliament's confidence vote."

Three MPs rejected the cabinet, and three others abstained during the voting process at the parliament hall in Mogadishu in Tuesday.

The PM said the new cabinet is expected to be sworn in news week, the smallest cabinet in the history of the horn of Africa nation,with a female foreign minister and deputy premier.
Posted by: Fred || 11/14/2012 11:04 || Comments || Link || E-Mail|| [336068 views] Top|| File under:
Africa North
W. African force ready for Mali action
PARIS: A West African military force assembled to intervene against Mali rebels is ready to be deployed as soon as the United Nations issues a green light, a senior official at the center of the preparations claimed yesterday.

"The military force is fully ready. Once the UN gives the go-ahead, deployment can start immediately," Kadre Desire Ouedraogo told journalists here.


"And we're doing it without the help of the mighty Uruguayans!" he added...

Ouedraogo, a former prime minister of Burkina Faso, is the president of the commission, or permanent secretariat, of the 15-nation Economic Community of West African States (ECOWAS).

His comments contradicted the skepticism expressed by some military experts on the readiness of ECOWAS to send in a force capable of sweeping rebels out of northern Mali, a vast desert area that has fallen under the control of Al-Qaeda-linked militants.

ECOWAS leaders meeting in Nigeria agreed on Sunday to deploy a force of up to 3,300 men. A detailed plan of action, backed by the African Union, is due to be presented to the UN by the end of the month.
Posted by: Steve White || 11/14/2012 11:18 || Comments || Link || E-Mail|| [336063 views] Top|| File under:
Salafist party chairman reopens negotiations with Islamist groups in troubled Sinai
[Al Ahram] The Salafist Nour Party Chairman and presidential advisor Emad Abdel-Ghafour starts negotiations with Sinai-based Islamist groups under the orders of President Mohamed Morsi as part of initiatives to tackle growing violence in the Egyptian peninsula that borders Israel.
"I will work to get the different movements, ideologies and tribes in Sinai to engage in political and social discourse in an attempt to end the use of violence as a means of expression," stated Abdel-Ghafour to Al Ahram Arabic-language news site.

The Salafist leader, who claims he will know how to approach the different Islamist factions on the ground, detailed that he will be holding a series of meetings with Islamist leaders and figures in both Sinai and Cairo.

Through specially-established conflict resolution committees they expect to end the disagreements amongst the residents of Sinai, he asserted, adding that the interior ministry is also playing a role in the social dialogue.

The Salafist Nour Party visited Sinai earlier in an attempt to "combat extremism" and end growing violence between security forces and

cut-thoat

groups. Those negotiations, however, seem to have failed as violence continued in Egypt's Sinai peninsula. Most recently, three

coppers

were killed and three injured.

Posted by: Fred || 11/14/2012 11:15 || Comments || Link || E-Mail|| [336068 views] Top|| File under: Salafists
Egypt's Muslim Brotherhood sharply criticizes Israel over Gaza airstrikes
Egypt's powerful Muslim Brotherhood sharply criticized Israeli leaders on Tuesday over airstrikes in the Gaza Strip, accusing them of heating up the conflict to score political points ahead of elections.

The latest round of violence began Saturday, with rocket attacks from Gaza militants and Israeli airstrikes that killed seven Palestinians. More than 100 rockets have exploded in Israel since the weekend. The exchanges appeared to die down on Tuesday.
Posted by: tipper || 11/14/2012 11:07 || Comments || Link || E-Mail|| [336066 views] Top|| File under:
Home Front: Politix
Secession, y'all: Why Texas can pull it off
"For every dollar Texas taxpayers send to Washington, they currently get only about 80 cents back. Theoretically, they could transfer those funds to the state's coffers and still give every Texan a 20 percent tax cut."



That, right there, counters every Lefty talking point on the issue.
Posted by: Iblis || 11/14/2012 21:29 || Comments || Link || E-Mail|| [336068 views] Top|| File under:
India-Pakistan
Pakistan agrees Afghan Taliban releases in Islamabad talks
Pakistan has agreed to free several jailed Afghan Taliban officials during talks in Islamabad with Afghan peace negotiators, officials say.

But the Afghan delegation has extended its stay for an extra day, amid disagreements about who will be freed.

Afghan sources told the BBC the former Taliban justice minister Mullah Turabi and two intelligence officials are among the group who will be released.

One Afghan official described the move as a positive gesture towards peace.

Pakistan says it backs peace efforts. The BBC's Orla Guerin says the releases are a tangible step to prove this.

Our correspondent, reporting from Islamabad, says that the key issues are who is being freed, and how much power they have.

Crucially, it appears that the Taliban number two, Mullah Abdul Ghani Baradar is not among those being released - at least for now.

However, Afghan officials hope that Mullah Turabi can bring field commanders into talks. But one Taliban leader told the BBC he no longer has any influence over the movement.
Posted by: tipper || 11/14/2012 11:14 || Comments || Link || E-Mail|| [336063 views] Top|| File under:
Israel-Palestine-Jordan
Muslim Brotherhood Linked to New Protests in Jordan
Jordanians staged scattered protests and work stoppages on Wednesday, a day after hikes in fuel prices triggered rioting in several cities and rekindled fears of deepening unrest in this strategically vital U.S. ally.

At least 14 people were reported injured in clashes overnight as protesters set fire to cars and gas stations and damaged at least one government building in a provincial town. The disturbances were the worst in Jordan since the start of the Arab Spring movement nearly two years ago.

The demonstrations began within hours after the government announced that it was rolling back subsidies for several fuel products, from gasoline to the propane used by Jordanians for heating their homes and cooking, a move that sent prices soaring by 15 to 33 percent. Some protesters chanted slogans calling for the ouster of King Abdullah II, an unusual occurrence in a country whose monarch traditionally has enjoyed widespread support.

Security officials blamed the unrest in part on the country's Muslim Brotherhood, accusing leaders of the religious movement of cynically exploiting discontent over higher prices.

"This was not spontaneous," said a government security official, insisting on anonymity in discussing internal assessments about the protests. "The Muslim Brother had a plan and they were well-organized. For them, it is a gift from heaven."

The subsidy roll-back was the latest in a long series of economic shocks to Jordan, a resource-poor country that has suffered from both higher global petroleum prices and multiple supply disruptions since the start of Arab Spring. Jordan has long subsidized fuel costs for ordinary citizens, but government officials and private analysts say the practice was no longer sustainable, given Amman's multibillion-dollar budget deficit.
Posted by: tipper || 11/14/2012 17:37 || Comments || Link || E-Mail|| [336064 views] Top|| File under:
Hamas Announces It Is Now In "Open War" With Israel
As expected, the escalation out of Gaza has been fast and furious with Al Arabiya reporting that the Hamas response to the operation that Israel has code named "Operation Pillar Of Cloud", which an IDF spokesperson has clarified Israel is ready to escalate into a ground operation into Gaza if needed, is that "Hamas is now in open war" with Israel. Moments later the organization Islamic Jihad has unsurprisingly, chimed in: "Israel has declared war on Gaza and they will bear the responsibility for the consequences."
Posted by: tipper || 11/14/2012 11:36 || Comments || Link || E-Mail|| [336070 views] Top|| File under:
Israel ministry paper proposes 'toppling' Abbas over UN bid
A position paper by Israel's foreign ministry proposes "toppling" President Mahmoud Abbas if Palestine's bid for UN non-member state status is approved.

The internal document says it is "the only option" if deterrence efforts do not succeed, despite the consequences.

It also suggests that the Palestinians should be offered immediate recognition of statehood within provisional borders as an incentive to drop their UN bid.

Mr Abbas plans to submit a request to the UN General Assembly on 29 November.

Currently, the Palestine Liberation Organisation (PLO), the umbrella group which represents most Palestinian factions and conducts negotiations with Israel, only has "permanent observer" status at the UN.

Mr Abbas, who is chairman of the PLO and president of the Palestinian Authority, wants Palestine to be admitted as a non-member observer state based on the boundaries which existed before Israel occupied the West Bank, East Jerusalem and the Gaza Strip during the 1967 war.
Posted by: tipper || 11/14/2012 11:01 || Comments || Link || E-Mail|| [336064 views] Top|| File under:
Palestinians begin work to open Arafat grave
I've seen this horror movie...

RAMALLAH, Palestine: The Palestinians on Tuesday began work to open the grave of iconic leader Yasser Arafat ahead of an exhumation of his body for a murder probe, a source close to his family told AFP.

"Today they started removing concrete and stones from Arafat's mausoleum and the work will last for almost 15 days," the source said.


Fifteen days?!?! What are they using to open it, a toothbrush and a lint comb?

"There are several phases," he said, referring to the opening of the tomb ahead of a visit by French, Swiss and Russian experts to forensically test Arafat's remains over suspicions he was poisoned with radioactive substance polonium.

"It starts with the removal of stone and concrete and cutting the iron (framework) until they reach the soil that covers the body, which will not be removed until the arrival of the French prosecutors, Swiss experts and Russian investigators," the source said.

On Monday, Arafat's mausoleum, which is located at the Muqataa presidential headquarters in the West Bank city of Ramallah was screened from public view with blue tarpaulins ahead of the operation to open the grave.

The process of taking samples is expected to begin at the end of the month after the French and Swiss delegations arrive on November 26, officials have said.

"Because of Arafat's position and his status, no-one will be allowed, under any circumstances, to photograph his body while the samples are taken," the source told AFP.

When Arafat died at the age of 75 in a French military hospital near Paris on November 11, 2004, French doctors were unable to say what had killed him. Many Palestinians are convinced he was poisoned by Israel.


Many Paleos are convinced about all sorts of fantasies; for example, that each and every one of their grandparents owned a mansion in Haifa...

French prosecutors opened a murder inquiry in August after Al-Jazeera television broadcast an investigation in which Swiss experts said they had found high levels of radioactive polonium on Arafat's personal effects.

Speaking at a ceremony to mark the eighth anniversary of Arafat's death on Sunday, Palestinian president Mahmud Abbas said Russia would also be helping the investigation, although he did not specify how. "We hope for new facts that we can tell our people and the public," Abbas said.

The new investigation, he said, was "bigger and more important" that the uproar created by the Al-Jazeera inquiry.

The French murder inquiry was opened in late August at the request of Arafat's widow Suha,


...frustrated over her inability to find the Kruggerrands...

but it has caused a split within the family, with the veteran leader's nephew Nasser Al-Qidwa on Saturday condemning the exhumation plans as "a hateful idea."
Posted by: Steve White || 11/14/2012 10:52 || Comments || Link || E-Mail|| [336064 views] Top|| File under:
Science & Technology
Apple blocks app that reports deaths from drone-zaps
Software giant Apple has blocked an app that would notify subscribers every time a US drone carried out a deadly mission on the grounds that it is "objectionable and crude", according to the program's designer.

Josh Begley, a graduate student at New York University, developed Drones+ to provide up-to-date information on strikes, using reports collated by the London-based Bureau of Investigative Journalism – an organisation that tracks the use of unmanned CIA aircrafts.


We at Rantburg could certainly find uses for this...

But repeated attempts to get Apple to offer the software at its app store have been fruitless. At first, Begley was informed that the program – which he hoped would raise awareness of the growing death toll from drone strikes – was "not useful" enough and did not appeal to a "broad enough audience".

The company position has since shifted, but only in the reasoning behind its refusal to stock Drones+.

In the latest rejection email, Apple reportedly informed him: "We found that your app contains content that many audiences would find objectionable, which is not in compliance with the app store review guidelines."

A video demonstration of Drones+ shows that the app is designed to flash up an alert when a new strike is reported, with details of how many people were killed. An interactive map shows subscribers where the air assault took place and how many others had taken place near it.

Begley, 27, told the Guardian that he didn't expect the app to be wildly popular, but hoped it would raise awareness. He added: "I built it because it is something I would like to use myself".

Figures from the Bureau of Investigative Journalism show that drones struck Pakistan 75 times in 2011, causing up to 655 fatalities.

The majority of those killed were terrorists alleged militants, but as many as 126 camp followers civilians may have also lost their lives in last year's attacks, the bureau's figures reveal.

Begley's app does not link to any graphic images of drone attacks, but reveals information about their existence. Even so, Apple looks unlikely to sanction the app, having come down against it on three separate occasions.

It has left the software developer looking elsewhere as he plans to take the software forward. "The plan now is to try and develop it for Android," he said.


With in-line advertising. In a drone-zap application. Oh, the possibilities...

Apple did not return the Guardian's request for comment.
Posted by: Steve White || 11/14/2012 10:59 || Comments || Link || E-Mail|| [336063 views] Top|| File under:
Jordan to build third refugee camp for Syrians
[Al Ahram] Already housing tens of thousands of Syrians who escaped the conflict between Bashar al-Assad's forces and the rebels, Jordan plans to set a third refugee camp for unmarried male refugees
Posted by: Fred || 11/14/2012 11:10 || Comments || Link || E-Mail|| [336068 views] Top|| File under: Govt of Syria
Syria Calls French Recognition of Rebels 'Immoral'
[NY Times] Syrian authorities ordered Arclight airstrikes for a third consecutive day close to the tense Turkish border on Wednesday, and said a French decision to recognize and consider arming a newly formed Syrian rebel coalition was an "immoral" act "encouraging the destruction of Syria."

The French move was depicted by analysts as an attempt to inject momentum into a broad Western and Arab effort to build a viable and effective opposition to hasten the end of a stalemated civil war which has further destabilized the Middle East. For its part, the United States on Wednesday signaled a reluctance to go beyond its characterization of the rebel alliance as a legitimate representative of the Syrian people, rather than as their sole representative.
Posted by: Fred || 11/14/2012 10:59 || Comments || Link || E-Mail|| [336065 views] Top|| File under: Govt of Syria
France recognizes rebel coalition as legitimate rulers of Syria
La Belle France

announced Tuesday that it was recognizing the newly formed Syrian rebel coalition and would consider arming the group, seeking to inject momentum into a broad Western and Arab effort to build a viable and effective opposition that would hasten the end of a stalemated civil war that has destabilized the Middle East.

The announcement by President François Hollande made

La Belle France

the first Western country to fully embrace the new coalition, which came together this past weekend under Western pressure after days of difficult negotiations in Doha, Qatar.

The goal was to make an opposition leadership — both inside and outside the country — representative of the array of Syrian groups pressing for the downfall of
Hereditary President-for-Life Bashir Pencilneck al-Assad


Supressor of the Damascenes...


. Although Mr. Assad is increasingly isolated as his country descends further into mayhem and despair after 20 months of conflict, he has survived partly because of the disagreements and lack of unity among his opponents.
Posted by: Anguper Hupomosing9418 || 11/14/2012 00:00 || Comments || Link || E-Mail|| [336084 views] Top|| File under:
Terror Networks
Al-Qaeda chief rejects nation states, UN as conflict mediator
[Al Ahram] Al Qaeda's leader has rejected the notion of nation states and any United Nations


...an idea whose time has gone...


role in arbitrating solutions to conflict - along the pillars of international order - in a document outlining how

Moslem

s should run their affairs.
The statement by Ayman al-Zawahri, entitled "Supporting Islam" and posted by the jihadi

bad boy

s' publishing arm on an Islamist website, also calls for the re-establishment of the medieval Islamic Caliphate to unite

Moslem

s.

While the document's proposals resembled the teachings of the late Osama bin Laden


... who no longer has to waste time and energy breathing...


, the late founder of the Islamist

bad boy

group, Zawahri appeared intent on providing his own views on how

Moslem

s should shape their public life.

He urged

Moslem

s to use sharia (Islamic law) to resolve disputes and "refuse judgment by any other principles, beliefs and laws", including the United Nations.

The world body, he said, was controlled by the five permanent members of its Security Council - big powers the United States, China, Russia,

Britannia

and

La Belle France

.

Zawahri called on

Moslem

s to work to set up a caliphate that "does not recognise nation state, national links or the borders imposed by the occupiers, but establishes a rightly guided caliphate following in the footsteps of the Prophet Mohammad.

"These are the objectives of the Document of Supporting Islam, and we call on all those who believe in them to call for them, support them and try to spread them in every way possible among the people of the nation," he said.

Posted by: Fred || 11/14/2012 11:11 || Comments || Link || E-Mail|| [336068 views] Top|| File under: al-Qaeda
Who's in the News
33
[untagged]
4
Govt of Syria
2
Jamaat-e-Islami
2
Salafists
1
Arab Spring
1
Govt of Sudan
1
al-Qaeda
1
Hezbollah
1
Taliban
1
al-Qaeda in Iraq
1
Thai Insurgency
1
al-Shabaab
Bookmark
E-Mail Me
The Classics
The O Club
Rantburg Store
The Bloids
The Never-ending Story
Thugburg
Gulf War I
The Way We Were
Bio
Merry-Go-Blog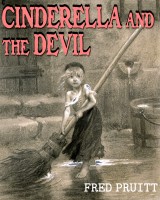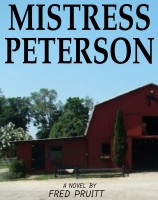 On Sale now!


A multi-volume chronology and reference guide set detailing three years of the Mexican Drug War between 2010 and 2012.

Rantburg.com and borderlandbeat.com correspondent and author Chris Covert presents his first non-fiction work detailing the drug and gang related violence in Mexico.

Chris gives us Mexican press dispatches of drug and gang war violence over three years, presented in a multi volume set intended to chronicle the death, violence and mayhem which has dominated Mexico for six years.
Click here for more information


Meet the Mods
In no particular order...


Steve White
Seafarious
tu3031
badanov
sherry
ryuge
GolfBravoUSMC
Bright Pebbles
trailing wife
Gloria
Fred
Besoeker
Glenmore
Frank G
3dc
Skidmark



Better than the average link...



Rantburg was assembled from recycled algorithms in the United States of America. No trees were destroyed in the production of this weblog. We did hurt some, though. Sorry.
3.231.217.107

Help keep the Burg running! Paypal: