Afghanistan
Pakistan urges all Afghan insurgents to pursue peace
[Dawn] Pakistain hopes to persuade Afghan

bad turban

groups, including the Haqqani network, to pursue peace but worries resistance from political factions opposed to the Taliban could undermine reconciliation efforts, Islamabad's ambassador to Kabul said.


What a lovely, pious, one-sided hope Pakistan expresses.

Mohammad Sadiq, speaking in an interview, also suggested US efforts would be better directed at engaging

bad turban

groups -- rather than attempting to defeat them by launching military strikes against their leaders.

Sadiq was speaking just ahead of an expected visit to Pakistain by an Afghan peace council due to give Islamabad a road map of how it wants its influential neighbour to help end the war with the Afghan Taliban, now in its 11th year.

"Afghans are much more united in wanting to join the reconciliation process than they were two years ago," he said.

"But still there are very important people who fought against the Taliban and are not still ready to talk and negotiate with the Taliban. And we are working with them."

Sadiq was referring to former members of the Northern Alliance, which toppled the Afghan Taliban in 2001 with US backing.

Some now occupy government positions or are in the opposition.

President Hamid Maybe I'll join the Taliban Karzai
... A former Baltimore restaurateur, now 12th and current President of Afghanistan, displacing the legitimate president Rabbani in December 2004. He was installed as the dominant political figure after the removal of the Taliban regime in late 2001 in a vain attempt to put a Pashtun face on the successor state to the Taliban. After the 2004 presidential election, he was declared president regardless of what the actual vote count was. He won a second, even more dubious, five-year-term after the 2009 presidential election. His grip on reality has been slipping steadily since around 2007, probably from heavy drug use...
set up a High Peace Council comprised of members of diverse Afghan ethnic and political groups to try to ease mistrust between the Taliban and its traditional enemies and forge a peace deal.

The task has gained urgency as most NATO


...the North Atlantic Treaty Organization. It's headquartered in Belgium. That sez it all....


combat troops prepare to withdraw at the end of 2014 and hand over security to Afghan government forces.

Lack of progress has fuelled fears of a civil war and some Afghans worry the Taliban will try and seize power again if no comprehensive political settlement is reached before then.

Posted by: Fred || 11/12/2012 00:00 || Comments || Link || E-Mail|| [6460 views] Top|| File under: Govt of Pakistan
Islamabad, Kabul to Hold Talks on Afghanistan Peace
[An Nahar] Islamabad and Kabul will hold three days of talks on achieving peace in Afghanistan this week, Pakistain's foreign ministry said on Sunday.

Relations between the neighbors are often tense and Kabul has accused Pakistain of supporting Taliban Islamists in their 11-year insurgency against the Western-backed government of President Hamid Maybe I'll join the Taliban Karzai
... A former Baltimore restaurateur, now 12th and current President of Afghanistan, displacing the legitimate president Rabbani in December 2004. He was installed as the dominant political figure after the removal of the Taliban regime in late 2001 in a vain attempt to put a Pashtun face on the successor state to the Taliban. After the 2004 presidential election, he was declared president regardless of what the actual vote count was. He won a second, even more dubious, five-year-term after the 2009 presidential election. His grip on reality has been slipping steadily since around 2007, probably from heavy drug use...
Pakistain has always rejected the accusations, saying it is committed to fighting the Taliban and is actively targeting

bully boy

s.

A delegation of Afghanistan's High Peace Council, led by chairman Salahuddin Rabbani, will arrive in Islamabad on Monday, to meet
President Asif Ali Ten Percent Zardari


... husband of the late Benazir Bhutto, who has been singularly lacking in curiosity about who done her in ...


and Prime Minister Raja Pervez Ashraf, and to hold talks with the foreign minister and Pakistain's military.

"Mr. Rabbani was invited by foreign minister Hina Rabbani Khar to visit Pakistain to hold talks with the relevant authorities with regard to peace and reconciliation process in Afghanistan," a foreign ministry statement said.

Similar talks were derailed last year in September with the

liquidation

of Burhanuddin Rabbani



... the gentlemanly murdered legitimate president of Afghanistan...


, the former head of the High Peace Council, by a

jacket wallah

who purported to be a Taliban peace envoy.

Afghan officials lashed out at Islamabad over the killing, saying it was planned in Pakistain and carried out by a Pak with a bomb in his turban.

Pakistain denied the charges and blamed Afghan refugees living in Pakistain for the murder.

The Afghan government later named Rabbani's son, Salahuddin, as the new chief peace envoy.

Posted by: Fred || 11/12/2012 00:00 || Comments || Link || E-Mail|| [6460 views] Top|| File under: Govt of Pakistan
Africa North
Trial of Qadaffy PM Mahmoudi to Open Monday
[An Nahar] The trial of late strongman Muammar Qadaffy


...Custodian of Wheelus AFB for 42 long years until he was ejected from the gene pool by his indignant citizens...


's last prime minister, Al-Baghdadi al-Mahmoudi, is to open in the Libyan capital on Monday, the public prosecutor's spokesman said.

"Al-Baghdadi al-Mahmoudi will appear tomorrow (Monday) on the occasion of a first case" against him, Taha Baara said, adding that Mahmoudi faces charges of "prejudicial acts against the security of the state."

Mahmoudi fled to neighboring Tunisia in September last year shortly after rebels seized Tripoli, effectively putting an end to more than four decades of iron-fisted Gadhafi rule.

Posted by: Fred || 11/12/2012 00:00 || Comments || Link || E-Mail|| [6460 views] Top|| File under: Arab Spring
West Africa Agrees on 3,300-Strong Force for Mali
[An Nahar] West African leaders at an emergency summit on Sunday agreed on a 3,300-strong force to wrest control of northern Mali from Islamist

snuffies

as fears grow over risks they pose to the region and beyond.


The salary package has been negotiated, then?

The summit in the Nigerian capital Abuja was aimed at setting out a blueprint for military force in Mali's north that would be transferred to the U.N. Security Council via the African Union


...a union consisting of 53 African states, most run by dictators of one flavor or another. The only all-African state not in the AU is Morocco. Established in 2002, the AU is the successor to the Organisation of African Unity (OAU), which was even less successful...


Leaders from the 15-nation Economic Community of West African States stressed that dialogue remained the preferred route to resolve the crisis in Mali's north, but said force might be necessary given the

jihad boy

threat there.

African nations and the international community have expressed growing concern over a continued occupation of Mali's north since it could provide a safe haven to al-Qaeda-linked

jihad boy

groups and criminal gangs.

"We foresee 3,300 soldiers for a timeframe of one year," Ivory Coast President Alassane Ouattara


...the current president-for-life of Ivory Coast. He actually beat his predecessor in an election before having to eject him from the presidential palazzo....


, the current ECOWAS chairman, told journalists after the summit.

The troops would come primarily from ECOWAS, but possibly from countries outside the bloc as well, he said.

Discussions also covered the possibility of training of 5,000 Malian troops, according to Ouattara.

Ouattara said he hoped U.N. Security Council approval could come in late November or early December, allowing the force to be put in place days afterward.

"We have countries that are offering battalions, others companies," he said.

ECOWAS countries he named were Nigeria, Senegal


... a nation of about 14 million on the west coast of Africa bordering Mauretania to the north, Mali to the east, and a pair of Guineas to the south, one of them Bissau. It is 90 percent Mohammedan and has more than 80 political parties. Its primary purpose seems to be absorbing refugees...


, Niger, Burkina Faso


...The country in west Africa that they put where Upper Volta used to be. Its capital is Oogadooga, or something like that. Its president is currently Blaise Compaoré, who took office in 1987 and may be in the process of being chased out now...


, Ghana and Togo.

Posted by: Fred || 11/12/2012 00:00 || Comments || Link || E-Mail|| [6461 views] Top|| File under: Ansar Dine
Arabia
Dubai top cop spews bile at Brotherhood – Some Kuwaiti MPs barred from UAE
KUWAIT: Dubai police chief Lt Gen Dhahi Khalfan yesterday said that a Muslim Brotherhood-affiliated group that was arrested in the UAE had was creating turmoil through social media and that they had been in contact with foreign bodies. "They have committed state security crimes and that's why the public prosecutors ordered arresting them," he said, adding that all the arrested suspects had contacts with Brotherhood members in Kuwait and that some Kuwaiti MPs had condemned their arrest. Khalfan said that some Kuwaiti MPs – whom he did not identify – were not welcome in the UAE. "They know this very well and if you wish to know who they are, I suggest that they visit the UAE and they'll be exposed," he said.

Khalfan also stressed that investigations revealed that the suspects arrested in UAE had met with Kuwaiti Brotherhood members who are the "mentors of other groups". "They hold courses and teach members how to act and resist, such as Tareq Al-Suwaidan. His anti-regime attitude is very clear," he said. Khalfan highly praised the recent measures Kuwait took in confronting the "illegal" protests organized by some activists. "I personally believe what the government did was one hundred percent right," he said, noting that the one-vote electoral system was the best.

Khalfan also expressed pleasure over the unprecedented number of candidates running for the forthcoming elections despite opposition calls to boycott it, saying this proves the Brotherhood opposition's failure in convincing highly educated youth to boycott the elections. "How can an MP remain in office all life long?", he also asked, suggesting limiting MPs' membership to two or three terms. "Some MPs have been in office since I was a child and I'm 60 now," he said.

Posted by: Au Auric || 11/12/2012 00:08 || Comments || Link || E-Mail|| [6468 views] Top|| File under:
Bangladesh
Bangladesh Detains Myanmar Rohingya Refugees
[An Nahar] Police in southeastern Bangladesh have cooled for a few years
Drop the gat, Rocky, or you're a dead 'un!
five Rohingya

Moslem

s who fled deadly communal

festivities

in neighboring Myanmar, an officer said on Sunday.

Mohammad Ismail, a police chief of Satkania in the district of Chittagong, said that the male detainees, aged between 25 and 45, were charged with illegal entry.

"We have learned they entered Bangladesh through the Cox's Bazaar district that borders Myanmar, and moved to Satkania to evade arrest," Ismail told AFP, adding that 29 other Rohingyas have been cooled for a few years
Drop the gat, Rocky, or you're a dead 'un!
in the last month.

Hundreds of thousands of

Moslem

Rohingya have fled Myanmar in past decades to escape persecution, often heading to Bangladesh, and recent outbreaks of violence, in June and October, triggered another exodus.

Border guards on Sunday said at least 800 Rohingya who tried to cross into Bangladesh over river or land borders have been turned away in recent weeks.

Posted by: Fred || 11/12/2012 00:00 || Comments || Link || E-Mail|| [6462 views] Top|| File under:
Britain
Radical cleric, alleged terror fund-raiser Abu Qatada wins deportation battle
Radical cleric Abu Qatada has won a legal battle that means he will not be deported from the United Kingdom to Jordan, the latest round in a long-running battle over British efforts to deport the man accused of funding terrorist groups and said to have inspired one of the 9/11 hijackers.

The British government says Abu Qatada raised money for terrorist groups, including organizations linked to former al Qaeda leader Osama bin Laden, and has publicly supported the violent activities of those groups.

Videos of his preaching were found in a German apartment used by some of those involved in the 9/11 attacks on the United States, including ringleader Mohammed Atta.

Abu Qatada has denied the allegations against him.

Also known as Omar Othman, Abu Qatada arrived in the United Kingdom in 1993 and applied for asylum on the grounds that he had been tortured by Jordanian authorities. He came to Britain on a forged United Arab Emirates passport, according to court documents, and claimed asylum for himself, his wife and their three children.

Britain has been trying to deport Abu Qatada for years, but his legal appeals have kept him in the United Kingdom.

In January, the European Court of Human Rights blocked Britain from sending him to Jordan because of fears that evidence obtained by torture could be used against him at the trial planned by the Middle Eastern country.

Britain then launched a round of negotiations with Jordan in order to deal with the court's concerns and arrested Abu Qatada again on April 17.

"The government strongly disagrees with this ruling. We have obtained assurances not just in relation to the treatment of Qatada himself, but about the quality of the legal processes that would be followed throughout his trial," a Home Office spokesperson said.

The spokesperson said the government would appeal today's ruling.

Posted by: tipper || 11/12/2012 10:04 || Comments || Link || E-Mail|| [6483 views] Top|| File under:
Europe
Europeans Continue to be Persecuted for Speaking Out Against Islamisation
Thanks to the clever mosque occupation stunt a few weeks ago, Génération Identitaire has been given extensive coverage in the French media recently. Prominent in the coverage has been the intelligent and articulate Damien Rieu, one of the group's spokesmen.

Until a few days ago, he was working as a trainee at a publishing house in Lyon, responsible for communications. He has now been dismissed from this position as a result of his political activism.

A few days ago a documentary about Sharia4Belgium aired on Belgian television. In it the movement's spokesman Fouad Belkacem declared that they didn't feel an "ounce of respect" for non-Muslim Belgians. "We have our religion: superior to yours. We have our system: superior to your system. We have our values: superior to yours."

In response to this, Stéphanie Gilson, a student at the IPES college in Verviers, wrote on her Facebook page: "Superior to us? Excuse me? LOL and a big LOL". She also wrote that in her class at college there were two girls who said the same type of things and it scared her.

The following day the two girls mentioned, who had obviously read her Facebook page, attacked her in the college, throwing a bench and chairs at her face. All three girls were suspended from the college for one day, the management telling her that she had no right to express opinions about Muslims on her Facebook page. Refusing to accept this, Stéphanie quit the college and filed a complaint with the police. "I am the victim, and all I did was give my opinion."

Last week Jörg Uckermann, deputy leader of the anti-Islam party Pro-Köln, was arrested in Cologne. He is suspected of claiming payment for political party meetings that did not, in fact, take place. This follows the raids on the party premises that took place two weeks ago.

His family has issued a statement complaining about massively biased reporting in the locally-dominant Dumont press. They claim that the Dumont press is working with the police and political establishment to smear Uckermann, while they themselves have been denied information about what is happening to him. They have not been allowed to visit him and he is not being allowed access to the medications on which he is dependent. The family has set up a Facebook page to campaign for his release.

Uckermann was responsible for organising the anti-Islam cartoon contest earlier in the year, which so panicked the German government and resulted in a horde of Muslims attacking the German embassy in Sudan.

Posted by: Au Auric || 11/12/2012 00:27 || Comments || Link || E-Mail|| [6467 views] Top|| File under:
Home Front: Politix
Holder Knew: Petraeus & Broadwell Interviewed by FBI
Lots more details coming out --


A social planner's complaints about email stalking launched the months long criminal inquiry that led to a woman romantically linked to former Gen. David Petraeus and to his abrupt resignation Friday as Central Intelligence Agency chief.

The emails began arriving in Jill Kelley's inbox in May, U.S. officials familiar with the probe said. Ms. Kelley, who helped organize social events at MacDill Air Force Base in Tampa, Fla., told the Federal Bureau of Investigation about the emails, which she viewed as harassing, the U.S. officials said.

That FBI investigation into who sent the emails led over a period of months to Paula Broadwell, Mr. Petraeus's biographer, with whom he was having an extramarital affair, according to the U.S. officials.

FBI agents were pursuing what they thought was a potential cybercrime, or a breach of classified information. Instead, the trail led to what officials said were sexually explicit emails between two lovers, from an account Mr. Petraeus used a pseudonym to establish, and to the destruction of Mr. Petraeus's painstakingly crafted image as a storied Army general.

Mr. Petraeus admitted to an affair in a letter to CIA employees announcing his resignation.

In the aftermath of the investigation, some lawmakers are aiming criticism at the FBI and the Obama administration, including Attorney General Eric Holder, who knew about the email link to Mr. Petraeus as far back as late summer. A House Republican leader also learned of the matter in October. Some argue that Mr. Petraeus shouldn't have resigned; others said that the FBI should have formally notified Congress earlier.


Correct. Petraeus was compromised. How thorough has Ms. Broadwell been investigated? Could this have been the classic honey-trap?

The top Senate Democrat on intelligence issues said Sunday she would investigate the FBI's handling of the inquiry, and why the matter wasn't shared earlier with Congress.

That Mr. Petraeus was having an affair wasn't the point of the FBI probe, according to the U.S. officials briefed on the matter.

The FBI investigation began with five to 10 emails beginning around May and received by Ms. Kelley, according to U.S. officials. Ms. Kelley didn't know who sent the emails. Some appeared to be accusing her of an inappropriate relationship but didn't name Mr. Petraeus. Agents determined the emails were sent from an account shared by Ms. Broadwell and her husband, who live in North Carolina, the officials said.

But the agents spent weeks piecing together who may have sent them. They used metadata footprints left by the emails to determine what locations they were sent from. They matched the places, including hotels, where Ms. Broadwell was during the times the emails were sent.

FBI agents and federal prosecutors used the information as probable cause to seek a warrant to monitor Ms. Broadwell's email accounts.

They learned that Ms. Broadwell and Mr. Petraeus had set up private Gmail accounts to use for their communications, which included explicit details of a sexual nature, according to U.S. officials. But because Mr. Petraeus used a pseudonym,
agents doing the monitoring didn't immediately uncover that he was the one communicating with Ms. Broadwell.

By late summer, after the monitoring of Ms. Broadwell's emails uncovered the link to Mr. Petraeus, prosecutors and agents alerted senior officials at FBI and the Justice Department, including Mr. Holder, U.S. officials say. The investigators never monitored Mr. Petraeus's email accounts, the officials say.


By 'late summer' that would be September. When did Holder tell Champ? And don't say he didn't, because I won't believe it. He had an obligation to tell the President.

In September, prosecutors and agents began a legal analysis to determine whether there were any charges that could be brought. Among the discussions: whether to interview Ms. Broadwell, who was the focus of the criminal probe, and Mr. Petraeus.

Top officials signed off on the interviews, which occurred in late September and October, just before the U.S. presidential election. During Ms. Broadwell's first interview in September, she admitted to the affair and turned over her computer, the officials said.

On her computer, investigators found classified documents, the U.S. officials said, a discovery that raised new concerns.


As I asked earlier, was this a honey-trap? Who was controlling Ms. Broadwell?

At Mr. Petraeus's interview in the week before the election, he also admitted the affair and said he hadn't provided the classified documents to Ms. Broadwell. Agents conducted a second interview with Ms. Broadwell on Nov. 2. She also said Mr. Petraeus wasn't the source of the documents.


Did she say who was? Did the reporter ask his source? What kind of reporting is this?


That information helped resolve concerns that there was a national-security breach, although the source of the documents hadn't been determined. The officials offered no specifics about what was in the documents.

Despite efforts at FBI and the Justice Department to keep the investigation closely held, word of it leaked to a small number of lawmakers. Rep. David Reichert (R., Wash.) received a tip from an FBI employee that there was a national-security issue related to Mr. Petraeus, according to an aide. He forwarded the information to House Majority Leader Eric Cantor (R., Va.), who alerted the FBI in October.

"I was contacted by an FBI employee [who was] concerned that sensitive, classified information may have been compromised and made certain Director [Robert] Mueller was aware of these serious allegations and the potential risk to our national security," Mr. Cantor said in a statement, which was reported by the New York Times on Sunday after the election.

FBI and Justice Department officials reassessed their investigation over the next several days and determined there wasn't sufficient cause to bring charges. They advised the Director of National Intelligence of their findings at about 5 p.m. Tuesday, Election Day.
Shawn Turner, a spokesman for Director of National Intelligence James Clapper, said Mr. Clapper spoke with Mr. Petraeus that evening and the following day after the election was over and urged him to step down.

"Speaking as a friend, colleague and fellow general officer, Gen. Clapper urged Gen. Petraeus to step down," Mr. Turner said. Mr. Clapper is a retired Air Force lieutenant general, and Mr. Petraeus retired from the Army as a four-star general before assuming the helm at CIA.

Mr. Clapper informed the White House on Wednesday that Mr. Petraeus was considering resigning, Mr. Turner said.

Mr. Obama learned of the affair Thursday morning


Which Thursday? After the election? I don't believe it. He had to know back in September when Holder was told.

and met that day with Mr. Petraeus, who offered his resignation. Mr. Obama didn't immediately accept it and took a day to consider it.

An extramarital affair doesn't necessarily disqualify an official from serving as director of the CIA, and there are employees at the agency who have engaged in extramarital affairs without being forced to leave the agency.

Mr. Petraeus believed he should resign because the CIA would have viewed a lower-level employee engaged in an affair to be improper and that the director should set an example by publicly accepting responsibility, according to a person familiar with the events.

The affair ended more than four months ago, though Mr. Petraeus continued to advise Ms. Broadwell on her research into innovation in the 101st Airborne Division in Northern Iraq in 2003, which then- Maj. Gen. Petraeus commanded.

On Friday afternoon, as word began to leak out that Mr. Petraeus might be leaving his post, a shocked Ms. Feinstein, who chairs the Senate intelligence committee, called Mr. Petraeus to ask what was going on, and questioned whether it was necessary to step down.


You see the pattern here: Democrats simply don't understand how compromised the General was...

She said Sunday in the "Fox News Sunday" interview that, given all the details of the affair, she now believes Mr. Petraeus was right to resign.

U.S. spy agencies are required to inform leaders of the intelligence committees of "significant intelligence activities," and the affair represented the potential for a security compromise, a congressional aide said.

However, U.S. officials briefed on the matter said the probe was closely held among officials at the FBI and Justice under a long-standing policy not to divulge information on continuing criminal investigations.

The disclosure policy was reinforced in a 2007 memorandum by Michael Mukasey, who was then attorney general under President George W. Bush. The memorandum, issued in the wake of the scandal over the firings of U.S. attorneys, sought to remind department employees that contacts with the White House and Congress about pending criminal matters were off limits.


But this wasn't just a pending criminal matter, it was an intel matter, because having your CIA chief compromised is serious intel.

On Sunday, U.S. intelligence officials said their briefing of intelligence committee members on Friday was appropriate. "We have a statutory requirement to keep Congress fully informed," a senior intelligence official said. "We notified Congress of the situation."
The timing of events near the election has raised suspicions among some lawmakers that the administration was seeking to hide embarrassing news before the presidential balloting took place.

"The FBI has a lot of explaining to do, and so does the White House," said Rep. Peter King (R., N.Y.), chairman of the House Homeland Security Committee. "I have a hard time accepting most of the story we've heard so far. It doesn't add up."
Posted by: Sherry || 11/12/2012 10:50 || Comments || Link || E-Mail|| [6476 views] Top|| File under:
Home Front: WoT
Did Petraeus' mistress leak sensitive information on Facebook?
The coterie of officers and advisers surrounding Gen. David Petraeus had become suspicious of the woman, now known to have been his mistress, due to her playful Facebook status updates they claim disclosed sensitive details of military operations in Afghanistan.

Paula Broadwell, the woman who penned the military chief's biography and ultimately began a romantic relationship with the married 60-year-old, became a cause of concern back in 2009 when those in Petraeus' inner circle saw her lighthearted postings on the social networking website.

Though Broadwell was a West Point graduate and had served in Army intelligence, officers, unaware at the time of the extramarital liaison, thought she should have used better judgement and now see her inappropriate behavior in a new light - in the wake of the former CIA Director's fall from grace.
Though hindsight is always 20/20, former Petraeus aides told the Washington Post that Broadwell's behavior at the time seemed odd and her closeness to the notoriously straight-laced family man was not without controversy.

Without any specific examples of her Facebook postings, aides said they were stunned that Broadwell was so free to describe her daily movements in Afghanistan on the networking site, so her friends back home could chronicle her adventures.


This issue has gotten bigger than just a CIA director having an affair. One former CIA guy claims that other directors have had affairs without all the attention. This is tied into BenghaziGate and the cover-up. A report this a.m. said the FBI knew of the affair as early as last summer. The WH and DOJ must have known this and chose to keep it quiet prior to the election. This can of worms needs to be opened to the light of day. Supposedly, the government answers to people of this country. I would imagine that foreign intelligence agencies know more about these events than the American people.
Posted by: JohnQC || 11/12/2012 09:52 || Comments || Link || E-Mail|| [6470 views] Top|| File under:
India-Pakistan
'Mumbai case suspects trained at LeT camps'
Are you as surprised as I am?
[Dawn] RAWALPINDI: Intelligence officials informed an anti-terrorism court (ATC) on Saturday that suspects in the Mumbai attacks case got training at various centres of the banned Lashkar-e-Taiba
...the Army of the Pure, an Ahl-e-Hadith terror organization founded by Hafiz Saeed. LeT masquerades behind the Jamaat-ud-Dawa facade within Pakistain and periodically blows things up and kills people in India. Despite the fact that it is banned, always an interesting concept in Pakistain, the organization remains an blatant tool and perhaps an arm of the ISI...
(LeT)

bully boy

organization, including navigational training in Bloody Karachi.


...formerly the capital of Pakistain, now merely its most important port and financial center. It may be the largest city in the world, with a population of 18 million, most of whom hate each other and many of whom are armed and dangerous...




In their statements recorded before ATC judge Chaudhry Habibur Rehman, five inspectors of the Crime Investigation Department, who are prosecution witnesses in the case, informed the court about the training details and capabilities of suspects Zakiur Rehman Lakhvi (the alleged

criminal mastermind

), Abdul Wajid, Mazhar Iqbal, Hammad Amin Sadiq, Shahid Jameel Riaz, Jamil Ahmed and Younas Anjum.

The officials were in charge of CID stations in Okara, Bahawalpur, Rahimyar Khan, Mandi Bahauddin and Sheikhupura. They said the suspects, who allegedly participated in the attacks, were trained at the LeT training centres at Yousaf Goth in

Bloody Karachi

, Buttle in Mansehra
...
a city and an eponymous district in eastern Khyber-Pakthunwa, nestled snug up against Pak Kashmir, with Kohistan and Diamir to the north and Abbottabad to the south...
, Mirpur Sakro in Thatta and Muzaffarabad.

The CID inspector from Okara alleged that Lakhvi was LeT's 'operational commander' who trained other

bully boy

s. Lakhvi went to Kunar and participated in Afghan jihad against the Soviet forces, he said.

A resident of Renala Khurd in Okara district, Lakhvi was an expert in using firearms and improvised

bomb

s. He also remained 'commander' of LeT in Azad

Kashmire

, according to the statement.

The other inspectors informed the court that suspected abettors Abdul Wajid, Mazhar Iqbal, Hammad Amin Sadiq and Shahid Jameel Riaz were also trained at LeT centres and at sea near Yousaf Goth in

Bloody Karachi

's Gadap town.

FIA's Special Prosecutor Chaudhry Zulfiqar Ali told the court that the witnesses were responsible officials who had recorded their statements without any pressure. They had no ill-will against the suspects, he said, adding: "It was their job to keep the Islamic fascisti of proscribed organization under observation."

Khwaja Mohammad Haris, counsel for Lakhvi, asked the prosecution witnesses whether they had witnessed the suspects getting training at the LeT camps.

The witnesses admitted that they had never visited the LeT places or witnessed the suspects getting training in use of firearms or IEDs and had relied upon the reports of informers.

Mr Haris said the witnesses had no direct knowledge of the involvement of his client in the attacks and had never shared their intelligence with the police officials concerned.

Talking to Dawn, the lawyer said if the statements were true then it showed negligence on the part of witnesses because being responsible officials they did not take any step for closing the training camps. "If they knew that Lakhvi or other suspects were involved in suspicious activities then why they did not put their names in the Fourth Schedule to limit their movement. The prosecution has fabricated a false story against the suspects and the statements of the five witnesses are part of that story," he alleged.
Posted by: Fred || 11/12/2012 00:00 || Comments || Link || E-Mail|| [6461 views] Top|| File under: Lashkar e-Taiba
Democracy is here to stay: CJ
Rule of law, however, departed decades ago.
[Dawn] Momentous decisions taken by the judiciary and the parliament over the past five years had changed the country's political landscape, Chief Justice Iftikhar Mohammad Chaudhry said on Saturday.

Speaking at an event organised by the Beautiful Downtown Peshawar


...capital of Khyber Pakhtunkhwa (formerly known as the North-West Frontier Province), administrative and economic hub for the Federally Administered Tribal Areas of Pakistan. Peshawar is situated near the eastern end of the Khyber Pass, convenient to the Pak-Afghan border. Peshawar has evolved into one of Pakistan's most ethnically and linguistically diverse cities, which means lots of gunfire.


High Court's Abbottabad


... A pleasant city located only 30 convenient miles from Islamabad. The city is noted for its nice weather and good schools. It is the site of Pakistain's military academy, which was within comfortable walking distance of the residence of the late Osama bin Laden....


circuit bench, he said the superior judiciary had been taking difficult decisions and the parliament had purged the Constitution of provisions inserted by dictators. "The change has come."

The chief justice said in the past all players were guilty of violating the Constitution, but now the time had come when constitutionalism would prevail, leading to rule of democracy.

"We are bound to fully implement the Constitution in its true spirit and Article 5 demands of every citizen to act according to the law."

All individuals are equal in the eyes of law and everybody is accountable for his actions," he said.

Now nobody could dare to derail the system because the judiciary was working diligently for the supremacy of law and the Constitution, he said.

Justice Chaudhry said the judiciary had taken the lead in strengthening the institutions and laid off about 100 judicial officials through an order issued on July 31, 2009.

Posted by: Fred || 11/12/2012 00:00 || Comments || Link || E-Mail|| [6466 views] Top|| File under: Govt of Pakistan
Malala Day: Govt pushed for effective steps against militancy
[Dawn] The speakers at a 'Malala Day' function here (Peshawar) on Saturday pushed the government for taking effective steps to eradicate terrorism and militancy from the region and said that Taliban were against peace and education.


There, that'll fix it. Tea?

They appreciated the efforts of Malala for raising voice against the Taliban and said that the girl was a symbol of peace and education as had been recognised by the United Nations


...When talk is your weapon it's hard to make yourself heard over the artillery...


The function titled 'Global Day of Action to Support Malala Yousafzai' was organised at Beautiful Downtown Peshawar


...capital of Khyber Pakhtunkhwa (formerly known as the North-West Frontier Province), administrative and economic hub for the Federally Administered Tribal Areas of Pakistan. Peshawar is situated near the eastern end of the Khyber Pass, convenient to the Pak-Afghan border. Peshawar has evolved into one of Pakistan's most ethnically and linguistically diverse cities, which means lots of gunfire.


Pres Club, where participants condemned

Orcs and similar vermin

and urged the people to join hands with the government to eradicate militancy from the region.

SPO, CRSD and Pakhtunkhwa Civil Society Network jointly organised the event to recognise Malala's thoughts for education.

Provincial Information Minister Mian Iftikhar Hussain was the chief guest on the occasion, where Idrees Kamal, Mukhtar Bacha, Nazeer Bacha, Arbab Mujeeb, Dr Sarfraz, MPA Naseem Katozai and Jamil Khan from University of Peshawar were also in attendance.

According to the speakers, the attempt on the life of Malala was tantamount to attacking entire Pakhtuns nation and therefore, all Pakhtun nationalist forces and elected people should get united against terrorism and for peace in the region.

The information minister praised Malala for promoting female education.

He said

Death Eaters

didn't belong to any creed and religion because they targeted innocent people and religious places. He claimed that the Taliban's network had been dismantled by security forces in Malakand division and elsewhere in the region and the recent incidents of terrorism suggested that they had been baffled.

Posted by: Fred || 11/12/2012 00:00 || Comments || Link || E-Mail|| [6459 views] Top|| File under: Govt of Pakistan
Afghan war has engulfed Pakistan: Fazlur Rehman
[Dawn] Jamaat Ulema-e-Islam


...Assembly of Islamic Clergy, or JUI, is a Pak Deobandi (Hanafi) political party. There are two main branches, one led by Maulana Fazlur Rahman, and one led by Maulana Samiul Haq. Fazl is active in Pak politix and Sami spends more time running his madrassah. Both branches sponsor branches of the Taliban, though with plausible deniability...


-Fazl (JUI-F) chief
Maulana Fazlur Rehman
Deobandi holy man, known as Mullah Diesel during the war against the Soviets, his sympathies for the Taliban have never been tempered by honesty ...
said that the war against terrorism in Afghanistan has engulfed Pakistain, Dawn News reported.

The JUI-F chief further stated that the sitiuation in Balochistan



...the Pak province bordering Kandahar and Uruzgun provinces in Afghanistan and Sistan Baluchistan in Iran. Its native Baloch propulation is being displaced by Pashtuns and Punjabis and they aren't happy about it...


and Bloody Karachi


...formerly the capital of Pakistain, now merely its most important port and financial center. It may be the largest city in the world, with a population of 18 million, most of whom hate each other and many of whom are armed and dangerous...


is very serious, where bodies are falling everywhere.

Speaking in Islamabad at the last session on the first day of a two day International Islamic Conference, Maulana Fazlur Rehman said that the leaders of

Mohammedan

countries do not properly reflect the views of the

Mohammedan

world.

He said that that the leaders of

Mohammedan

countries have adopted the war on terrorism as their own, whereas the masses view it as America's war.

The JUI-F chief said that after the rule of the British, the people have now been told to serve the United States.

When speaking about Balochistan, Maulana Fazlur Rehman said that there has been a failure to solve the situation in the province.

On

Bloody Karachi

he said that death is prevalent in the metropolis, which leaves the question as to which court will the people be able to take their grievances.

The JUI-F chief also said that it is a crime to implement Shariah at the point of a gun.

Posted by: Fred || 11/12/2012 00:00 || Comments || Link || E-Mail|| [6483 views] Top|| File under: Jamaat-e-Ulema Islami
Iraq
$4.2 Bln Russian Arms Deal 'Canceled' by Iraq; 'Corruption' on PM Maliki's team cited
A more detailed reporting of yesterday's article, from the Russian perspective.


Iraq is annulling a $4.2 billion arms deal with Russia it reached earlier this year over concerns about possible corruption, an Iraqi government spokesman said. Russia and Iraq had touted the agreement to deliver Russian attack helicopters and mobile air-defense systems following last month's visit to Moscow by Iraqi Prime Minister Nouri al-Maliki. At the time the deal was announced in October, the Russian press had hailed it as the country's largest since 2006.

Moscow was to supply 30 Mil Mi-28NE night/all-weather capable attack helicopters, and 50 Pantsir-S1 gun-missile short-range air defense systems. The contracts were signed in April, July and August by Iraq's acting defense minister, according to documents released during Maliki's Moscow visit.

Khalid Al-Alwani, a member of the anti-corruption committee, said that a number of parliaments members urged Prime Minister Nuri Al-Maliki to suspend the arms contract with Russia as those responsible for its signing are suspected of corruption. Another source said that Baghdad annulled the deal under the US pressure as Washington is "trying to prevent the implementation of Russian-Iraqi agreements."

"When Maliki returned from his trip to Russia, he had some suspicions of corruption, so he decided to review the whole deal," a spokesman for Maliki told AFP on Saturday. "There is an investigation going on, on this."

Another Iraqi official, Hakem al-Zamali, a member of the Iraqi parliament's security and defense committee, said: "The (Iraqi) prime minister has formed a new committee to negotiate with Russia for buying more sophisticated arms than the ones in the cancelled deal."

A source in Russia's arms export industry told RIA Novosti the Iraqi announcement raised more questions than it answered.

"Supposed corruption claims have never been and cannot be the basis for annulling contracts, particularly in the military-technical cooperation sphere," he said, adding that it amounted to "legal nonsense."

Hassan Jihad, a member of the Defense and Security Committee of the Iraqi National Assembly, told RIA Novosti that Iraq may soon send a delegation to Russia to sign a new arms contract.
Posted by: Pappy || 11/12/2012 00:00 || Comments || Link || E-Mail|| [6472 views] Top|| File under: Govt of Iraq
Israel-Palestine-Jordan
Abbas 'No' Puts Obama in His Place
Palestinian Authority Chairman Mahmoud Abbas threw cold water on President Barack Obama's election victory, answering the president with a direct "no" after Obama told him his administration is opposed to the PA's unilateral move for recognition by the United Nations General Assembly.

Abbas' blunt "no" underscored the new Middle East reality, where the PA chief feels he can snub the United States and bank on international opposition to the State of Israel's position for defensible borders, said analysts.

"There was a long telephone conversation between president Mahmud Abbas and Barack Obama," the Palestinian leader's spokesman Nabil Abu Rudeina told AFP. "Obama expressed the opposition of the United States to the decision to go to the UN General Assembly."

Abbas, who immediately launched a diplomatic war against Israel after taking over for Yasser Arafat following is death, turned Israel into the villain.

"Abbas cited the reasons and motives for the Palestinian decision to seek non-member statehood as continued Israeli settlement activity and Israeli aggression against citizens and property," Abu Rudeina said.

The White House later issued a conciliatory statement, stating that the president "reiterated the United States' opposition to unilateral efforts at the United Nations" in the call to Abbas and "reaffirmed his commitment to Middle East peace and his strong support for direct negotiations between Israel and the Palestinians with the objective of two states living side by side in peace and security."

Abbas has stated that winning Non-Member Observer status from the United Nations, based on the PA's own territorial and political demands, will pave the wavy for "negotiations," meaning Israel's acceptance of his terms.

Abbas' "no" reflects a clear and single-minded path he has carefully paved since he took over from Arafat, wearing a suit and tie inside of donning Arafat's kefiyah and pistol, and slowing whittling away at previously accepted commitments through semantics or political twists and turns.

He has publicly condemned terror when talking to English-speaking leaders while officiating at PA ceremonies praising suicide bombers.

Having gained Obama's support that the term "illegal settlements" means all places in Judea, Samaria and areas of Jerusalem where Jews ive and which are claimed by the Palestinian Authority, he has been able to argue logically that if that is the case, Israel has no right to build in those areas and therefore must commit to a withdrawal before sitting down for direct talks.

Posted by: Sherry || 11/12/2012 11:37 || Comments || Link || E-Mail|| [6473 views] Top|| File under:
Barak Warns Hamas over Rockets, Syria over Cross-Border Fire
[An Nahar] Israel warned the Paleostinian Islamist movement

Hamas, always the voice of sweet reason,

on Sunday it will pay a "heavy price" for the latest barrage of rocket attacks into the Jewish state and that the conflict could escalate.

"Hamas is responsible for the rocket fire and all other attempts to harm our soldiers and civilians, even when other groups participate. And it is Hamas that will pay the heavy price," Defense Minister Ehud Barak said.

The flare-up, which began Saturday, as well as tough statements from Israeli officials, raised the specter of a broader Israeli operation against

Gazoo

, along the lines of its devastating Operation Cast Lead over the New Year of 2009.

"During the last two days, the IDF (Israel Defense Force), upon my instruction, has been evaluating the host of options for harsher responses against Hamas and the other terror organizations in

Gazoo

," Barak said.

"We will strike with an ever-growing intensity," he added.

In December 2008, just six weeks before general elections, Israel launched a huge operation in

Gazoo

against rocket fire. The 22-day war killed 1,400 Paleostinians -- half of them civilians -- and 13 Israelis, 10 of them soldiers.

The latest violence comes ahead of Israeli elections in January.

Prime Minister Benjamin Netanyahu warned earlier that Israel is "prepared to escalate" its response to Paleostinian rocket fire.

"The army is acting and will act forcefully against the terror organizations in the

Gazoo

Strip. They are receiving strong blows from the army," Netanyahu told a meeting of his cabinet.

"The world must realize that Israel won't sit by idly in the face of attempts to attack us. We are prepared to escalate our actions," he said.

The flare-up erupted on Saturday evening when

Gazoo

Orcs and similar vermin

fired an anti-tank missile at an Israeli jeep along the

Gazoo

border, injuring four soldiers, one of them severely. Three remained in hospital on Sunday.

Israel retaliated with air strikes, shelling and artillery fire that killed six Paleostinians and

maimed

35 by Sunday night.

Paleostinian

Orcs and similar vermin

fired at least 85 rockets into southern Israel, leaving four injured in the Israeli border town of Sderot. Two rockets were intercepted by Israel's missile defense system Iron Dome.

"It's a very severe situation, rockets are landing on our towns and villages, almost on a daily basis and of course no democratic country can tolerate such a thing," said Finance Minister Yuval Steinitz, a Netanyahu confidant.

Posted by: Fred || 11/12/2012 00:00 || Comments || Link || E-Mail|| [6470 views] Top|| File under: Govt of Syria
Southeast Asia
MILF warn of recruiting scam in Mindanao
The Moro Islamic Liberation Front, the largest Muslim rebel group in the Philippines, has warned Muslims in Mindanao to report to authorities anybody who is recruiting members for the so-called Bangsamoro Police Force.


This is seriously surreal: the Moro Islamic Liberation Front playing the good citizen. Not something I ever expected to see.

The warning came out following reports that several groups have been recruiting and collecting money from Muslims who are being lured to join the security force. The syndicates were collecting P2,500 from each applicant to the police force. It was not immediately known how many people have been duped by the groups or who are behind them.
Posted by: ryuge || 11/12/2012 00:00 || Comments || Link || E-Mail|| [6466 views] Top|| File under:
Syria-Lebanon-Iran
Army to Open Fire on Any Gunman on Sidon's Streets
[An Nahar] Interior Minister Marwan Charbel on Sunday warned that the army will open fire on any gunman who appears on the streets in the southern city of Sidon, in the wake of a deadly clash between supporters of Hizbullah and Salafist

holy man

Sheikh Ahmed al-Asir that left three people dead and several others

maimed

.

"Army troops have received clear orders from their command to open fire on any gunman," Charbel said as he arrived in Sidon to attend an emergency meeting for the South's security council.

Prime Minister
Najib Miqati had asked Charbel to convene the meeting and called on the army and security agencies to take prompt measures to bring the situation under control and arrest those behind the violence.

"We call on everyone to remain calm and exercise restraint at this critical and delicate juncture," said the premier.

Speaking to

news hound

s outside Sidon's serail, Charbel stressed that "no one enjoys impunity and there won't be consensual security from now on."

Answering a question, the minister said "all the Lebanese possess weapons," noting that the violence erupted
in the southern city because of the "political and sectarian tensions" he had warned of five months ago.

Charbel called on all the Lebanese to "sit around the dialogue table to pave the ground for removing the weapons."

Later on Sunday, the Army Command issued a statement saying military units have launched raids aimed at arresting the shooters in Sidon, warning that its troops will deal "firmly and forcefully with any

gunnies

who appear on the streets regardless of their affiliation."

In remarks voiced after the security meeting, Charbel said a "serious investigation" will be launched on Monday in order to identify the individuals who ignited the deadly clash.

Charbel said he suggested during the meeting to turn Sidon into a "military zone in which all security units and agencies would operate under the command of the Lebanese army," noting that such a move requires a decision by the government.

The minister also reassured that he does not expect further escalation in the southern city.

Posted by: Fred || 11/12/2012 00:00 || Comments || Link || E-Mail|| [6464 views] Top|| File under: Hezbollah
Iran Warns U.S. It Will Act Firmly if Airspace Violated
[An Nahar] Iran warned on Sunday it will react strongly against any U.S. intrusion into its airspace after two of its warplanes fired at an American drone 10 days ago, the ISNA news agency reported.

"Yes, we opened fire, and it was with warning shots. If they do it again they can expect an even stronger response," the agency quoted General Amir-Ali Hadjizadeh, head of the elite Revolutionary Guards air and space forces, as saying.

Pentagon

front man

George Little said on Thursday the Iranian Su-25 Frogfoot fighters fired at the robotic Predator drone on November 1 but did not hit it.

"They intercepted the aircraft and fired multiple rounds," he said.

The American drone was "never in Iranian airspace" and came under fire from the fighter jets off the Iranian coast over international waters, Little said.

In a warning to Tehran, the Pentagon

front man

said the United States was prepared to safeguard its forces.

"We have a wide range of options, from diplomatic to military, to protect our military assets and our forces in the region and will do so when necessary," Little said.

Posted by: Fred || 11/12/2012 00:00 || Comments || Link || E-Mail|| [6476 views] Top|| File under: Govt of Iran
Who's in the News
35
[untagged]
5
Govt of Pakistan
3
Govt of Syria
3
Arab Spring
2
Hezbollah
2
Jamaat-e-Islami
1
Boko Haram
1
Govt of Iran
1
Govt of Iraq
1
al-Qaeda in Pakistan
1
al-Qaeda in Iraq
1
Hamas
1
Houthis
1
Jamaat-e-Ulema Islami
1
Lashkar e-Taiba
1
Salafists
1
Taliban
1
Thai Insurgency
1
Ansar Dine
1
al-Shabaab
1
TTP
Bookmark
E-Mail Me
The Classics
The O Club
Rantburg Store
The Bloids
The Never-ending Story
Thugburg
Gulf War I
The Way We Were
Bio
Merry-Go-Blog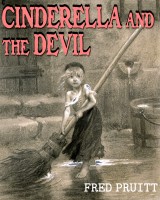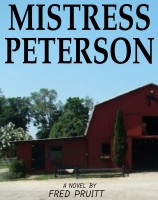 On Sale now!


A multi-volume chronology and reference guide set detailing three years of the Mexican Drug War between 2010 and 2012.

Rantburg.com and borderlandbeat.com correspondent and author Chris Covert presents his first non-fiction work detailing the drug and gang related violence in Mexico.

Chris gives us Mexican press dispatches of drug and gang war violence over three years, presented in a multi volume set intended to chronicle the death, violence and mayhem which has dominated Mexico for six years.
Click here for more information


Meet the Mods
In no particular order...


Steve White
Seafarious
Pappy
lotp
Scooter McGruder
john frum
tu3031
badanov
sherry
ryuge
GolfBravoUSMC
Bright Pebbles
trailing wife
Gloria
Fred
Besoeker
Glenmore
Frank G
3dc
Skidmark
Alaska Paul



Better than the average link...



Rantburg was assembled from recycled algorithms in the United States of America. No trees were destroyed in the production of this weblog. We did hurt some, though. Sorry.
54.161.98.96

Help keep the Burg running! Paypal: