Africa Horn
UN rejects move to fund Kenyan Naval forces in Somalia
[Shabelle] The United Nations


...an international organization whose stated aims of facilitating interational security involves making sure that nobody with live ammo is offended unless it's a civilized country...


Security Council on Wednesday shelved a request by the African Union


...a union consisting of 53 African states, most run by dictators of one flavor or another. The only all-African state not in the AU is Morocco. Established in 2002, the AU is the successor to the Organisation of African Unity (OAU), which was even less successful...


for UN funding of Kenya's naval forces operating off the coast of Somalia.

"Three or four members" of the 15-nation Security Council blocked the effort to secure financial support for a Kenyan naval component of the AU military mission in Somalia, said Doctor Mashabane, South Africa's deputy UN ambassador.



La Belle France

, one of the five veto-wielding members of the council, was identified in some reports as a leading opponent of the AU request.

The council was acting to preserve its unity on Somalia-related issues when it subsequently gave unanimous support on Wednesday to a resolution that does not include naval funding and that extends Amisom's mandate for four months, Mr Mashabane said.

India, which currently holds the presidency of the Security Council, said at the session that it is "disappointed" at the exclusion of a maritime component from Amisom's mandate.

India's representative added that his country hopes the matter will again be considered as part of a strategic review of the hybrid AU-UN military force in Somalia.

In a report to the Security Council last month, the AU pointed to an "urgent need" to include naval resources under Amisom's aegis.

The AU said naval power, supplied exclusively by Kenya, had been crucial in "preventing Al-Shabaab



... Harakat ash-Shabaab al-Mujahidin aka the Mujahideen Youth Movement. It was originally the youth movement of the Islamic Courts, now pretty much all of what's left of it. They are aligned with al-Qaeda but operate more like the Afghan or Pakistani Taliban...


from benefiting from illegal maritime trade or piracy."

Kenyan sea forces also played a key role in routing Al-Shabaab from Kismayu, its stronghold on the southern Somalia coast, diplomats noted.

US Undersecretary of State Wendy Sherman said earlier this week in Nairobi that "the US was extremely pleased that Kenya forces joined Amisom and took such decisive action to free large areas of Somalia from Al-Shabaab control."
Posted by: Fred || 11/10/2012 00:00 || Comments || Link || E-Mail|| [6469 views] Top|| File under: al-Shabaab
Africa North
Close shops early, sleep early, pray early: Salafist holy man
[Al Ahram] A controversial government decision to close shops early has stirred a heated debate over whether it would be efficient to save energy. A hardline Islamist preacher had a totally new perspective.

"The decision is correct and coincides with Islamic Sharia law, as it will make people sleep earlier and therefore they will be able to wake up early to pray at dawn," preacher Ahmed El-Mahalawy, who was banned from giving sermons under former Egyptian presidents Anwar El-Sadat and Hosni Mubarak


...The former President-for-Life of Egypt, dumped by popular demand in early 2011...


, said in Alexandria.

El-Mahalawy was given the weekly Friday sermon in the famous Al-Qaed Ibrahim mosque, which was the hub of the Alexandria protests against Mubarak during last year's popular 18-day uprising.

He was only allowed to resume his preaching activities after Mubarak was driven from office. He is now a staunch supporter of Islamist president Mohamed Morsi, who hails from the

Moslem Brüderbund

.

The decision to close shops by 12 PM and restaurants by 2 AM was heavy criticized by many political figures and activists, who argue that it would affect the income of many people who are reliant on late-hours work.

Other also said it would deprive Cairo from one of its most prominent features as a city that never sleeps.

El-Mahalawy stopped short of echoing the government's defence, turning a blind eye towards the rhetoric of saving energy and focusing instead on the spiritual side of the saga.

"Those who object to the decision are imbeciles. They are against the implementation of Islamic law that will help build the society in a truly Islamic way," he added.

Posted by: Fred || 11/10/2012 00:00 || Comments || Link || E-Mail|| [6467 views] Top|| File under: Arab Spring
Pro-revolutionary group questions credentials of Friday's Sharia protest
[Al Ahram] In reaction to the Salafist organised protest in Tahrir on Friday for the implementation of Sharia law, the Egyptian "Second Revolution of Rage Movement" said though it believed all Egyptians have the right of "freedom of assembly and expression," protesters should not aim to change life as most Egyptians know it.

Hisham Al-Shal, the coordinator of the pro-revolutionary web-based movement, questioned what he sees as the vague and

myrmidon

nature of the Salafist interpretation of Islam.

"Which Sharia are they talking about, a Salafist,

Moslem Brüderbund

or Sufist-influenced law? We need to receive precise answers about that," Al-Shal added.

Al-Shal said many people dislike the way Salafists


...Salafists are ostentatiously devout Moslems who figure the ostentation of their piety gives them the right to tell others how to do it and to kill those who don't listen to them...


speak about Islam accusing Salafism of being an "undesirable model" for

Mohammedan

s who follow the Koran and teachings of the Prophet Mohamed.

"The core of Islam is to uphold religion through wisdom and valuable advice; the Salafists are not aware of this until now," Al-Shal sarcastically said.

Posted by: Fred || 11/10/2012 00:00 || Comments || Link || E-Mail|| [6467 views] Top|| File under: Arab Spring
'Secularists' carry a foreign agenda: Salafist holy man tells pro-Sharia protesters
[Al Ahram] Sheikh Mohamed El-Soghyr, member of Al-Gamaa Islamyia, opens fire at "seculars" and liberals at Friday prayer ceremony in Tahrir Square, accusing them of being agents to the West.

"Our Prophet [Mohamed] fought the infidels of Mecca, who are now represented by the Liberals," said El-Soghyr.

The former member of now-disbanded People's Assembly from the Salafist Building and Development Party spoke before several thousands who gathered in the square to demand Egypt's new constitution to be based on the Islamic Sharia law.

El-Soghyr added that it was unacceptable for Egypt, "the beating heart of Islam", to be a place for those who are only concerned with their own interest and agendas.

These "seculars" and liberals do not believe in the things they call for -- like democracy, they only believe in orders that are sent to them through mediators for the West, claimed El-Soghyr.

El-Soghyr claimed that it was "God's will" of granting

Mohammedan

s' wish for a president who is representative of Egyptians and one that will rule by Islamic Sharia law, referring to the

Moslem Brüderbund

President Mohamed Morsi.

"We are still waiting for more, and will not blink until the law of God is applied. This is a wish we have for so long pursued," the Salafist Imam said.

He further stated that their protest is a "duty towards the book of God [Koran]."

El-Soghyr continued his speech by urging

Mohammedan

s who claim their belief In "Allah and his prophet" to give into his laws, questioning if "there is a better law-maker than God?"
Posted by: Fred || 11/10/2012 00:00 || Comments || Link || E-Mail|| [6467 views] Top|| File under: Arab Spring
Arabia
Blockades of roads largely increase
[Yemen Post] Road blockades made by

rustics

caused the killing of eight persons and wounding of 17 others across Yemen in October.

Blockades targeted gas, oil and goods trucks that were sometimes seized for several days.

According to the state news agency, Saba, more than 130 road blockades occurred in different Yemeni governorates in October, pointing out that attempts of security forces to remove such blockades led to the killing of eight persons and wounding more others.

Some tribes try to put pressures on the government through blockading roads, particularly after the eruption of Yemen's uprising in 2011.

Killings and other criminal acts have remarkably increased in some governorates due to

Dire Revenge™

and armed disputes as

gunnies

exploited insecurity in Sana'a to carry out killings and tribal

Dire Revenge™

.

Major cities witnessed a state of loose security following the ouster of the former president President-for-Life Ali Abdullah Saleh


... Saleh initially took power as a strongman of North Yemen in 1977, when disco was in flower, but he didn't invite Donna Summer to the inauguration and Blondie couldn't make it...


who some of his relatives still run military services.

The Interior Ministry has declared a ban on weapons carrying inside cities, but

gunnies

are still seen roaming with AK-47 assault rifles, hunting rifles and pistols inside Sana'a streets.

Yemeni political sides exchange accusations about inflaming instability and tensions in light of divisions among military units.

Yemeni politicians always demand to end the division of the military, stressing that the division endangers the political settlement.

High ranking officials including party leaders, ministers and military commanders were subjected to

liquidation

attempts during the past months.


Posted by: Fred || 11/10/2012 00:00 || Comments || Link || E-Mail|| [6467 views] Top|| File under: al-Qaeda in Arabia
Bangladesh
Bangladesh seeks Pakistan apology for 1971 war crimes
[Dawn] Bangladesh's foreign minister on Friday asked his Pak counterpart to apologise for war crimes allegedly committed by the army during Bangladesh's bloody liberation struggle in 1971, a Bangladeshi ministry official said.

Dipu Moni made the request during a meeting in Dhaka with Pakistain's Hina Rabbani Khar following previous discussions about the issue between the two countries, said Bangladesh's Foreign Secretary Mijarul Quayes.

"The foreign minister has raised the 1971 issue and expected that Pakistain would apologise at one stage," Quayes told

news hound

s after the meeting.

"There are some unresolved issues between the two governments and she expects that Pakistain would come forward to resolve them," Quayes said.

Khar was on a six-hour visit to Bangladesh to formally invite Prime Minister Sheikh Hasina

...Bangla dynastic politician and current Prime Minister of Bangladesh. She has been the President of the Bangla Awami League since 1981. She is the eldest of five children of Sheikh Mujibur Rahman, the founding father of Bangladesh. Her party defeated the BNP-led Four-Party Alliance in the 2008 parliamentary elections. She has once before held the office, from 1996 to 2001, when she was defeated in a landslide...
to a summit scheduled to be held in Islamabad on November 22.

"The Pak foreign minister said that they have regretted in different forms in the past and that it was time to move forward," Quayes said.

Posted by: Fred || 11/10/2012 00:00 || Comments || Link || E-Mail|| [6466 views] Top|| File under: Govt of Pakistan
Caribbean-Latin America
Mexican Pot Plans Go Up In A Puff Of Smoke
2 states' votes change the rules
A top aide to Mexican President-elect Enrique Pena Nieto says votes to legalize the recreational use of marijuana in Colorado and Washington state will force the Mexican government to rethink its efforts at trying to halt marijuana smuggling across the southwestern border.

Luis Videgaray, former general coordinator of Mr. Pena Nieto's presidential campaign this year and now head of the transition team, told Radio Formula 970 in Mexico City that the new administration has consistently opposed the legalization of drugs, and the Colorado and Washington votes conflict with his government's long-standing and costly efforts to eradicate the cultivation and smuggling of marijuana.

"These important modifications change somewhat the rules of the game in the relationship with the United States," Mr. Videgaray said. "I think we have to carry out a review of our joint policies in regard to drug trafficking and security in general.

"Obviously, we can't handle a product that is illegal in Mexico, trying to stop its transfer to the United States, when in the United States, at least in part of the United States, it now has a different status," he said.

Mr. Videgaray is expected to play a significant role in the Pena Nieto administration. The president-elect, who will assume office Dec. 1, said in September that Mr. Videgaray would head the team that will set policy direction for the new government.

More than 47,000 people have been killed in drug-related violence in Mexico since President Felipe Calderon began a military assault on violent

narco mob

s in 2006. Many of the dead have included Mexican military personnel and police.

During his presidential campaign, Mr. Pena Nieto vowed to continue Mexico's fight against drug trafficking, although he said he would revise strategies and work to reduce violence. Some U.S. policymakers have expressed concern


...meaning the brow was mildly wrinkled, the eyebrows drawn slightly together, and a thoughtful expression assumed, not that anything was actually done or indeed that any thought was actually expended...


s that his Institutional Revolutionary Party (PRI) had been known for allowing drug-trafficking cartels semiautonomous control of certain regions.

The topic of legalized marijuana is sure to come up during Mr. Pena Nieto's planned Nov. 27 trip to the U.S., when he will visit the White House.
Posted by: trailing wife || 11/10/2012 00:00 || Comments || Link || E-Mail|| [6492 views] Top|| File under: Narcos
India-Pakistan
Karachi situation: Ruling parties blaming Taliban to hide own failings: Sherpao
[Dawn] Qaumi Watan Party chairman Aftab Ahmed Khan Sherpao has blamed the ruling parties for the deteriorating law and order situation in Bloody Karachi


...formerly the capital of Pakistain, now merely its most important port and financial center. It may be the largest city in the world, with a population of 18 million, most of whom hate each other and many of whom are armed and dangerous...


Both Awami National Party and Mutahidda Qaumi Movement were exploiting people for their ulterior motives by using the name of Taliban, he told a

presser

at his residence in Hayatabad here on Thursday.

A number of tribal elders belonging to South
Wazoo and Orakzai agencies and Dera Ismail Khan


... the Pearl of Pashtunistan ...


announced joining QWP during the

presser

.

Mr Sherpao alleged that ruling parties including Pakistain People's Party were using the name of Taliban to get more space in

Bloody Karachi

and hide their weaknesses and mysterious activities.

He said that ultimate sufferers would be Pakhtuns if an operation was launched in

Bloody Karachi

or in Khyber-Pakhtunkhwa


... formerly NWFP, still Terrorism Central...


and tribal areas. He said that law and order problem was created for political motives and it should be resolved on political basis.

The QWP chief stressed the need for devising an effective strategy for security of the region if NATO


...the North Atlantic Treaty Organization. A cautionary tale of cost-benefit analysis....


forces were withdrawn from Afghanistan in 2014. He said that rulers had failed to give proper attention to the post-2014 scenario in the region.

"In case the government fails to devise a plan for the post-withdrawal scenario (in Afghanistan) the result will be devastating for Pakhtuns," Mr Sherpao feared. He said that government had ignored tribal people because neither the president nor prime minister visited Fata during the last four years.

The QWP chief said that government had deliberately given up pursuing the peace policies initiated by him when he was interior minister. He said that Pak-Afghan Jirga had helped in minimising anti-Pakistain sentiments in Afghanistan.

That jirga was helpful in restoration of peace in the region but unfortunately the government did not implement the decisions taken during its different sessions, he said.

Mr Sherpao said that flawed policies of government and military operations in Fata resulted in displacement of about 0.8 million people, who were leading a miserable life.

"Military operations are not solution to the problem. The government must take all political parties and tribal elders on board before taking any decision regarding tribal areas," he said.
Posted by: Fred || 11/10/2012 00:00 || Comments || Link || E-Mail|| [6465 views] Top|| File under: Govt of Pakistan
Nawaz also blames 'generals' for conspiring against his govt
[Dawn] Pakistain

Mohammedan

League-Nawaz (PML-N) chief
Nawaz Sharif


... served two non-consecutive terms as prime minister, heads the Pakistain Moslem League (Nawaz). Noted for his spectacular corruption, the 1998 Pak nuclear test, border war with India, and for being tossed by General Musharraf...


on Friday blamed 'army generals' for conspiring against his elected government in the past saying gunny bags full of money were brought in Punjab to topple his rule, DawnNews reported.

Speaking during an interview to a private news channel, Sharif declared the task of bringing law and situation of the country to normality an uphill task. Situation in Balochistan



...the Pak province bordering Kandahar and Uruzgun provinces in Afghanistan and Sistan Baluchistan in Iran. Its native Baloch propulation is being displaced by Pashtuns and Punjabis and they aren't happy about it...


, Khyber-Pakhtunkhwa


... formerly NWFP, still Terrorism Central...


and in Bloody Karachi


...formerly the capital of Pakistain, now merely its most important port and financial center. It may be the largest city in the world, with a population of 18 million, most of whom hate each other and many of whom are armed and dangerous...


is getting out of control, he said.

Sharif said that his party will form an electoral alliance with a political party which would ensure peace in

Bloody Karachi

. "We might not need any alliance prior to elections anyway," he added.

The former prime minister dismissed the allegations that he received money from former Mehran Bank head Younis Habib. "Had I received money and had he been kind enough to us, my government would have not fired him from his post," he added.

Commenting on the Supreme Court's verdict on Asghar Khan case and potential investigation by the FIA against him, Sharif said that he would accept the probe despite the fact that the agency reports to Interior Minister Rehman Malik


Pak politician, Interior Minister under the Gilani government. Malik is a former Federal Investigation Agency (FIA) intelligence officer who rose to head the FIA during Benazir Bhutto's second tenure. Malik was tossed from his FIA job in 1998 after documenting the breath-taking corruption of the Sharif family. By unhappy coincidence Nawaz Sharif became PM at just that moment and Malik moved to London one step ahead of the button men. He had to give up the interior ministry job because he held dual Brit citizenship.


. He stressed that the government should implement the apex court orders in letter and spirit.

Posted by: Fred || 11/10/2012 00:00 || Comments || Link || E-Mail|| [6476 views] Top|| File under: Govt of Pakistan
Israel-Palestine-Jordan
Barak Pledges Response to Gaza Tunnel Blast
[An Nahar] Israeli Defence Minister Ehud Barak blamed

Hamas, always the voice of sweet reason,

on Friday for the detonation of an explosives tunnel along the

Gazoo

border which

maimed

a soldier, and said he was mulling how and when to respond.

The blast, which was claimed by the armed wing of the ruling Islamist Hamas movement, took place several hours after a Paleostinian teenager was

rubbed out

by troops in the same area, just east of the southern city of Khan Yunis, Paleostinian medical officials and witnesses said.

"Israel views with great seriousness the detonation of an explosive tunnel along the border with the

Gazoo

Strip, south of Kissufim," he said in a statement issued by his office early on Friday, just hours after the blast struck.

"Defence Minister Barak said that Israel sees Hamas as responsible for the incident and will examine how and when to respond."

The Israeli military said the blast had thrown an army vehicle 20 meters into the air, although no one was inside it at the time.

"During routine activity just inside the security fence, there was a large

kaboom

that caused a vehicle to be thrown into the air. Luckily no one was in the vehicle at the time," a

front man

said.

A nearby soldier suffered minor injuries, probably from shrapnel, the

front man

said.

Military spokeswoman Avital Leibovich said the blast had "left a crater which was five meters deep and four meters wide."

"This tunnel is one of the most important discoveries in recent years. It contained a huge quantity of explosives," she told

news hound

s late on Thursday.

She said a group of soldiers had gone some 200 meters into

Gazoo

territory in order to dismantle

bomb

s in the sector and were about to return when the blast hit.

"The

kaboom

took place as the soldiers were getting ready to go back and fix a section of the fence which had been damaged," she said. "A military vehicle was thrown 20 meters into the air by the

kaboom

."

The blast was claimed in a statement by Hamas

gunnies

from the Ezzedine al-Qassam Brigades who said they were responsible for "an attack with explosives which

maimed

a Zionist soldier."

Several hours earlier, Hmeid Abu Daqqa, 13, was killed by bullets fired from an Israeli helicopter in the same area, health ministry

front man

Ashraf al-Qudra told Agence

La Belle France

Presse.

"Thirteen-year-old Hmeid Yunes Abu Daqqa was killed by bullets fired from an Israeli helicopter during an incursion in Abasan and Al-Qarara," he said, referring to two neighborhoods east of Khan Yunis.

Witnesses confirmed that Israeli helicopters had opened fire as tanks carried out an incursion, sparking a brief exchange of fire with

cut-thoat

s.

A military

front man

on Friday confirmed troops had been operating in the area and had fired "towards open areas in the vicinity" after coming under attack by

gunnies

.

"During a routine activity west of Nirim, troops found a number of

bomb

s and detonated them in a controlled manner. As a result of earlier fire toward them, they fired towards open areas in the vicinity," he said.

He refused to confirm or deny whether a helicopter had been involved in the incident.

In recent weeks,

gunnies

have detonated several bombs against Israeli troops operating in the area east of Khan Yunis.

On October 23, a soldier was seriously hurt and two others lightly

maimed

by a device attached to a gate in the border fence. Four days earlier, a military vehicle and a section of the fence were damaged by another bomb.

"During the past two weeks, a number of

bomb

s were uncovered in the area adjacent to the security fence in the southern

Gazoo

Strip," an army statement said.

Following the October 23 blast, the army stepped up its activity in the area "in order to uncover additional

bomb

s and fix the security fence."

Posted by: Fred || 11/10/2012 00:00 || Comments || Link || E-Mail|| [6467 views] Top|| File under: Hamas
Southeast Asia
U.N. Calls on Myanmar to Offer Citizenship to Muslim Rohingya
[An Nahar] The U.N. human rights


When they're defined by the state or an NGO they don't mean much...


chief called on Myanmar Friday to allow

Moslem

Rohingya to become citizens after deadly sectarian violence in recent months in the western state of Rakhine.

The group's statelessness is at the heart of two major outbreaks of unrest between Buddhist and

Moslem

communities that has left 180 dead and forced more than 110,000, mainly Rohingya, into makeshift camps since June.

The Rohingya have no legal status, with the government and many Burmese regarding them as

undocumented Democrat

s from neighboring Bangladesh.

U.N. High Commissioner for Human Rights Navi Pillay added her voice to calls for the problem to be resolved and urged a change in the law, saying the Rohingya had been excluded from the reform process.

"This should include a review of the citizenship law to ensure that Rohingya have equal access to citizenship," Pillay told Agence

La Belle France

Presse at the Bali Democracy Forum in Indonesia.

She also warned that the violence could hinder Myanmar's much-heralded reform drive.

"While we can positively commend the government for the progress made towards democratic transition and national reconciliation, the communal violence, if not resolved, can undermine the reform process," she said.

Local authorities in Rakhine told AFP Wednesday they had begun a process of verifying the nationality of all the state's

Moslem

s, amid widespread calls for those deemed "illegal" to be sent to another country.

The precise goal of the survey was unclear.

The 800,000 Rohingya in the state are considered by the U.N. to be one of the most persecuted minorities in the world.

Separately, Pillay said she pressed Myanmar's Deputy Foreign Minister U Thant Kyaw at the Bali meeting to secure the release of a local U.N. refugee agency employee incarcerated
Drop the heater, Studs, or you're hist'try!
in Myanmar for almost five months. He gave her no response.

"If the government detains U.N. people carrying out their professional functions, it doesn't sit very well with their reform agenda," she said.

Vivian Tan, a spokeswoman for the United Nations
...an organization whose definition of human rights is interesting, to say the least...
High Commissioner for Refugees, told AFP that the agency had asked Myanmar for details of the charges but received no response.

Posted by: Fred || 11/10/2012 00:00 || Comments || Link || E-Mail|| [6466 views] Top|| File under:
Syria-Lebanon-Iran
Iran Defends Attack on U.S. Drone
[WSJ] Iran's defense minister confirmed that Iranian jets fired at a U.S. drone last week and said Tehran would do it again, disputing the Pentagon's statement that the American aircraft was flying in international airspace.

"Last week an unidentified aircraft entered the airspace over Iran's territorial waters in the Persian Gulf, which was forced to flee due to the prompt, smart and decisive action of the Islamic Theocratic Republic of Iran's armed forces," Brig Gen. Ahmad Vahidi told Iranian state media Friday.
Posted by: Fred || 11/10/2012 00:00 || Comments || Link || E-Mail|| [6475 views] Top|| File under: Govt of Iran
George Sabra Elected Head of Opposition Syrian National Council
[An Nahar] Veteran dissident George Sabra, a Christian former communist, was elected president of the Syrian National Council opposition bloc at a meeting in Doha on Friday.

The SNC's 41-member general secretariat, itself newly elected, chose Sabra, who garnered 28 votes, as part of efforts to revamp the group working to oust
Hereditary President-for-Life Bashir Pencilneck al-Assad.


Leveler of Latakia...


Sabra, in his first statement as SNC chief, vowed to "work with other components of the Syrian opposition to accelerate the fall of the (president's) criminal regime."

Asked what he wanted from the international community, he said: "We have only one demand, and that is to stop the bloodbath and help the Syrian people chase out this bloody regime by providing us with weapons.

"We want arms," Sabra said three times.

However,


some men learn by reading. A few learn by observation. The rest have to pee on the electric fence for themselves...


a major activist network quit the bloc on Friday amid divisions between the opposition, and other anti-Assad groups went ahead with a unity meeting in Doha even though the SNC had asked for a delay.

The SNC had sought to meet on Saturday after choosing a new chief, having already elected the secretariat, a third of them Islamists, and as it faced charges of not being representative enough.

Posted by: Fred || 11/10/2012 00:00 || Comments || Link || E-Mail|| [6469 views] Top|| File under: Govt of Syria
Bomb-Laden Car Driver 'Covered Head with Hat'
[An Nahar] The latest investigations into the

liquidation

of Internal Security Forces Intelligence Bureau chief Wissam al-Hasan have revealed that the driver of the booby-trapped car used in the attack had "covered his head with a hat" in order to prevent security cameras installed in the area from taking footage of his face, a media report said on Friday, as State Prosecutor Hatem Madi said the possibilities "have been narrowed down."

"One of the culprits of the Ashrafiyeh blast that killed martyr Major General Wissam al-Hasan parked the booby-trapped car -- a Toyota RAV4 carrying no other passengers -- on Ibrahim al-Monzer Street," LBCI television reported.

"He then stepped out of the car, wearing a jacket with a popped collar and covering his head with a hat," LBCI added.

The TV network quoted security sources as saying that

Sherlocks

have not yet managed to identify the aforementioned person and that they are analyzing other footage in a bid to achieve some progress.

The sources also denied that

Sherlocks

have interrogated a journalist whose name has been linked to the case.

Earlier on Friday, Prosecutor Madi said the "possibilities in the

liquidation

of Internal Security Forces Intelligence Bureau chief Major General Wissam al-Hasan have been narrowed down."

He added to Turkey's Anatolia News Agency that "no suspects have yet been identified."

"The investigations are going ahead at a good pace and they are taking their natural course," he said.

The investigations have managed to narrow down the possibilities and the

Sherlocks

will soon complete analyzing the evidence obtained from the

scene of the crime

, he revealed.

Madi refused to comment however on media claims that some "known individuals, such as Hizbullah security official Salim Ayyash, were present at the

scene of the crime

."

Ayyash is among the four Hizbullah members accused of being involved in the 2005

liquidation

of former Prime Minister Rafik Hariri in Beirut.

Madi added that he has not yet received the FBI team report on Hasan's

scene of the crime

.

An FBI team had headed to

Leb

in the wake of the

liquidation

to examine the scene.

Analysis of its findings are being conducted in the United States.

Posted by: Fred || 11/10/2012 00:00 || Comments || Link || E-Mail|| [6492 views] Top|| File under: Govt of Syria
Free Syrian Army to Reorganize, Leaders to Relocate to Frontlines
[An Nahar] Syria's largest armed opposition group is undergoing a drastic reorganization and relocating its leadership to rebel-held territory in a bid to win vital international support, a general told Agence

La Belle France

Presse.

Mustafa Sheikh heads the military council that presides over the Free Syrian Army (FSA) but which has been criticized for failing to bring order to a chaotic, umbrella group, some of whose members are implicated in suspected war crimes.

Many of the units fighting to bring down
Hereditary President-for-Life Bashir Pencilneck al-Assad


Despoiler of Deraa...


have little military training, are poorly equipped and resentful of the West for refusing to provide it with heavy weapons or implement a no-fly zone.

But in an interview with AFP in northern Syria, Sheikh said that in the past 10 days the FSA had started to restructure itself into five divisions -- north, south, east and west, and the coast -- and would elect new leaders.

"We are getting closer and closer to becoming organized, so that we can get to a stage that is accepted by the international community," he told AFP.

He said the FSA's priorities were organization and securing heavier weapons than the Kalashnikovs and improvised rockets many units currently make do with.

"This body will operate in an organized and disciplined manner. When this happens, the international community will know where these weapons are going," he told AFP at a house in a rebel-held area.

While he refused to be drawn on contacts with the United States, his remarks dovetail with Washington's efforts to help the opposition unite and its concerns that

beturbanned goon

Islamist fighters have hijacked the uprising.

He said the FSA leadership, based largely in neighboring Turkey, is countering criticism from its rank and file, by relocating around 200 officers -- including himself -- back to "liberated" parts of Syria.

"Leaders and officers should not be away from the front, away from their soldiers. It's better to stay, for a better organization, for better morale and for better control on the field, it's preferable," he said.

Accurate numbers are impossible to confirm, but Sheikh claimed 70,000 soldiers and 25 percent of the officer class had now defected, although nearly half are in prison.
Posted by: Fred || 11/10/2012 00:00 || Comments || Link || E-Mail|| [6467 views] Top|| File under:
Assad Says Only 'Ballot Box' Can Decide his Future
[An Nahar] Syrian
Hereditary President-for-Life Bashir Pencilneck al-Assad


Horror of Homs...


said his future could only be decided through the ballot box, in an interview with Russian television where he warned the country could face a protracted war.

Assad told state-run Russia Today (RT) that whether the president can "stay or leave" is a "popular issue" and "the only way (it) can be done (is) through the ballot boxes."

"It is not about what we hear. It is about what we can get through that box and that box will tell any president to stay or leave very simply," said the president, speaking in English.

In the interview with a Russia Today correspondent recorded in Damascus


...Home to a staggering array of terrorist organizations...


, he said the conflict with rebels could be "a long-term war" if they continued to receive support from abroad.

Assad described as "unprecedented" the support which he said the rebels were receiving from abroad in terms of arms, money and political backing.

"So, you have to expect that it is going to be a tough war and a difficult war. You do not expect a small country like Syria to defeat all those countries that have been fighting us through proxies just in days or weeks."

If the support for rebels from abroad stopped, he said, "I can tell that in weeks we can finish everything."

"But as long as you have a continuous supply in terrorists, armaments, logistics and everything else, it is going to be a long-term war."

But Assad denied that the country was in civil war as such conflicts should be "based on ethnic problems or sectarian problems".

"You have divisions, but division does not mean civil war," he added.

Assad lashed out at Turkish Prime Minister Recep Tayyip Erdogan, accusing him of behaving like an Ottoman sultan and thinking he is a "caliph."

Ties between the one-time allies Syria and Turkey have soured dramatically over the conflict between Assad's regime and rebels openly supported by Ankara that activists say has now claimed 37,000 lives.

"He (Erdogan) personally thinks that he is the new sultan of the Ottoman (empire) and he can control the region as it was during the Ottoman empire, under a new umbrella," Assad told Russia Today television.

"In his heart he thinks he is a caliph," said Assad, referring to the title used by leaders of the Islamic world from the early Arab Islamic dynasties up to the Ottoman empire.

Assad said that the mentality of Erdogan -- who leads the Islamist-rooted Justice and Development Party (AKP) -- was to blame for collapse of relations between the Damascus regime and Ankara.

Erdogan has shifted his policy on Syria from "zero problems to zero friends," said Assad, who noted that he last spoke with Erdogan in May 2011.

Assad accused Erdogan of wanting the

Moslem Brüderbund

to take over the Middle East region so that "he (Erdogan) can guarantee his political future."

Posted by: Fred || 11/10/2012 00:00 || Comments || Link || E-Mail|| [6466 views] Top|| File under: Govt of Syria
Who's in the News
24
[untagged]
6
Govt of Syria
5
Arab Spring
3
Govt of Pakistan
2
Govt of Iran
2
al-Qaeda in Arabia
2
al-Shabaab
1
al-Qaeda in Pakistan
1
Hamas
1
Narcos
Bookmark
E-Mail Me
The Classics
The O Club
Rantburg Store
The Bloids
The Never-ending Story
Thugburg
Gulf War I
The Way We Were
Bio
Merry-Go-Blog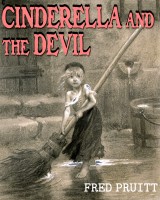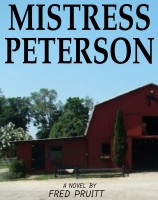 On Sale now!


A multi-volume chronology and reference guide set detailing three years of the Mexican Drug War between 2010 and 2012.

Rantburg.com and borderlandbeat.com correspondent and author Chris Covert presents his first non-fiction work detailing the drug and gang related violence in Mexico.

Chris gives us Mexican press dispatches of drug and gang war violence over three years, presented in a multi volume set intended to chronicle the death, violence and mayhem which has dominated Mexico for six years.
Click here for more information


Meet the Mods
In no particular order...


Steve White
Seafarious
Pappy
lotp
Scooter McGruder
john frum
tu3031
badanov
sherry
ryuge
GolfBravoUSMC
Bright Pebbles
trailing wife
Gloria
Fred
Besoeker
Glenmore
Frank G
3dc
Skidmark
Alaska Paul



Better than the average link...



Rantburg was assembled from recycled algorithms in the United States of America. No trees were destroyed in the production of this weblog. We did hurt some, though. Sorry.
54.161.98.96

Help keep the Burg running! Paypal: