Afghanistan
Taliban Urge Obama to Pull Troops Out Now
[An Nahar] Taliban

forces of Evil

told re-elected President Barack Obama
On this Memorial Day, as our nation honors its unbroken line of fallen heroes -- and I see many of them in the audience here today...
Wednesday to admit that the United States has lost the war in Afghanistan and pull its troops out now.

"Obama must by now know that they have lost the war in Afghanistan,"

front man

Zabiullah Mujahid said in a statement posted on the Islamists' website.

"So, without further lying and delays, they should leave our sacred land and focus on their own country instead."

Accusing Americans of committing war crimes, he added: "The American administration should stop acting like police in the world and focus on solving their own people's problems, and don't make the world hate Americans even more."

Posted by: Fred || 11/08/2012 00:00 || Comments || Link || E-Mail|| [336061 views] Top|| File under: Taliban
Africa North
Egyptian Salafist groups prepare for Friday Sharia protests
[Al Ahram] Salafist groups launched the Coalition for the Defense of Sharia (Islamic law) on Wednesday. The coalition plans to participate in Friday's protests to demand the inclusion of Sharia law as the main source of legislation in Egypt's new constitution.

"We are here to announce the beginning of our activities to uphold Islamic Sharia against the attack of secular and liberal forces trying to undermine the Constituent Assembly," said Tarek El-Zomor, Al-Jama'a Islamiyya leader and Founder of its Building and Development Party.

El-Zomor addressed the issue of the Egyptian constitution-drafting process by the Constituent Assembly.

"Sharia is in danger; those against their demand are challenging any article in the constitution, which only gives way for the application of Sharia and not even requires its implementation," he claimed.

Others want to bind the constitution with international agreements that allow what God has prohibited, he said.

"Activities defending Sharia must continue until a referendum on the constitution is held," he continued.

At the

presser

, El-Zomor called on the Egyptian people to participate in Friday's protests to reinstate the rule of Sharia. He asserted the law was removed by Western occupiers two centuries ago.

Leftist and liberal groups have criticised the assembly arguing that it is dominated by Islamists. Political forces against the drafting process of the constitution fear a constitution not agreed upon by all members of the Constituent Assembly. Critics are also concerned the draft will pass by a popular referendum before a Constitutional Court ruling on whether the Constituent Assembly will be dissolved or allowed is issued.

The Head of the Salafist Asala Party, Adel Abdel-Maqsoud, described anyone who is against the implementation of Sharia as an "apostate" and stressed that Article 2 of the constitution should state "Islamic Sharia is the source of legislation."

The current draft and the previous 1971 constitution stated the "principles of Islamic Sharia" as the source of legislation. The usage of the term "principles" of Islamic Sharia law in the draft is seen by many conservative and ultra-Orthodox Islamists as being too vague, which could simply translate into universal values of justice and equality, thus ignoring Islamic rules specific to social life in Islamic countries.

Posted by: Fred || 11/08/2012 00:00 || Comments || Link || E-Mail|| [336061 views] Top|| File under: Arab Spring
Egypt Prosecutor Orders Internet Porn Ban
[An Nahar] Egypt's state prosecutor on Wednesday ordered a ban on Internet pornography, after a previous court order to do so was not implemented.

State prosecutor Abdel Meguid Mahmoud "ordered a block on pornography sites," his office said in a statement.

The official Al-Ahram newspaper reported on its website that the order was directed at the interior, telecommunications and information ministries to "take steps to block any pornographic pictures or scenes on the Internet."

An administrative court issued a similar order in 2009, ruling that Internet pornography "ruins moral values."

But Egypt, now under the rule of Islamist President Mohamed Morsi, does not appear to have banned any websites, unlike several other countries in the region that have tried to restrict access to political or pornography websites.

Posted by: Fred || 11/08/2012 00:00 || Comments || Link || E-Mail|| [336061 views] Top|| File under: Arab Spring
Security Source: Europeans Signing Up with Mali Jihadists
[An Nahar] Dozens of Europeans including French citizens, and young Africans living abroad, have joined or are trying to join the ranks of armed Islamists occupying northern Mali, security sources told Agence

La Belle France

Presse Wednesday.

"Several dozen Europeans, including French or young Africans living in Europe, are increasingly tempted by jihad (holy war) in northern Mali," a Malian security source said.

Three French citizens were known to have joined Al-Qaeda in the Islamic Maghreb (AQIM), said the source, speaking on condition of anonymity
... for fear of being murdered...
. A British citizen was in the occupied city of Timbuktu and has "adopted the jihadist cause", the source added.

And a security source from Niger said: "We are turning back numerous Africans as well as Europeans who are trying to reach northern Mali through Niger."

"Recently we turned back the holder of a French passport," he said, adding that the French authorities had been alerted.

A Malian security official said they had cooled for a few years
Drop the gat, Rocky, or you're a dead 'un!
someone on Tuesday in the town of Mopti, 600 kilometers (370 miles) north of Bamako, "who was trying to go to northern Mali to fight with the jihadists.

From his accent, he had certainly lived in Europe, probably in

La Belle France

, but was not however of French origin, he added.

Islamic Islamic fascisti with links to the north African al-Qaeda branch have occupied Mali's vast north for seven months, imposing strict sharia law on populations there, and have been accused of numerous rights abuses.

Posted by: Fred || 11/08/2012 00:00 || Comments || Link || E-Mail|| [336061 views] Top|| File under: Ansar Dine
Muslim Brotherhood: Obama Needs To 'Accept The Will Of The Arab People'
Islamists in the Middle East are speaking out following President Barack Obama's re-election Tuesday night.

The Egyptian Muslim Brotherhood feels that the only foreign policy change Obama can bring is by "accepting the will of the Arab people."

"We must rely on ourselves and on our resources and build our country," Issam Al-Aryan, a top Muslim Brotherhood official, said, according to The Times of Israel. "In the absence of direct American influence, Egypt can affect and lead the process of building a democratic and constitutional regime that will become a dream for African and the southern hemisphere."

Egypt's Muslim Brotherhood wants to make Shariah Law the main source of the country's new constitution.

Terror group Hamas is calling for Obama not to be "biased" toward Israeli interests during his second term.

Posted by: Au Auric || 11/08/2012 00:00 || Comments || Link || E-Mail|| [336061 views] Top|| File under:
Zawahiri says raids on diplomatic facilities were 'defeats' for US
In a new audio message addressed to Shabaab, al Qaeda's affiliate in Somalia, Ayman al Zawahiri cites the raids on US diplomatic facilities in September as evidence of American weakness.

Shabaab has suffered setbacks in recent months, including the loss of its stronghold in the port city of Kismayo. But in what amounts to a pep talk, Zawahiri says Shabaab's spirits should be buoyed by the supposed losses suffered by America and its allies elsewhere.

"They were defeated in Iraq and they are withdrawing from Afghanistan, and their ambassador in Benghazi was killed and the flags of their embassies were lowered in Cairo and Sana'a, and in their places were raised the flags of tawhid [monotheism] and jihad," Zawahiri says, according to a translation provided by the SITE Intelligence Group.

"After their consecutive defeats, they are working from behind agents and traitors," Zawahiri continues. "Their awe is lost and their might is gone and they don't dare to carry out a new campaign like their past ones in Iraq and Afghanistan."

Al Qaeda-linked extremists have been tied to the three assaults on US diplomatic facilities Zawahiri mentions.

Press reports have identified several al Qaeda-affiliated parties as being responsible for the Sept. 11 assault on the US consulate in Benghazi, Libya.

Members of a local militia named Ansar al Sharia participated in the assault. As first reported by the Daily Beast, members of al Qaeda in the Islamic Maghreb (AQIM) were in contact with some of the Ansar al Sharia assailants. CNN has reported that members of Al Qaeda in Iraq (AQI) are suspected of taking part in the assault.

Still another al Qaeda-linked network reportedly provided fighters for the Benghazi assault. Terrorists trained in Libyan camps set up by an Egyptian named Muhammad Jamal were among the attackers. According to The Wall Street Journal, Jamal "petitioned" Ayman al Zawahiri to establish a new al Qaeda affiliate and has also received funding from Al Qaeda in the Arabian Peninsula (AQAP).


Posted by: Au Auric || 11/08/2012 00:00 || Comments || Link || E-Mail|| [336061 views] Top|| File under: al-Qaeda
Arabia
Hizbullah Hits Back at Bahrain over Bombings Accusations
[An Nahar] Hizbullah on Wednesday condemned accusations by Bahrain which has claimed that the party was behind Monday's bombings in Manama, noting that the Bahraini regime perpetrated the incident in order to "repress the peaceful opposition."

"The Bahraini authorities continue their episodes of false allegations and claims by launching unjust accusations against Hizbullah, the last of which was accusing the party of being behind the latest bombings that shook Bahrain," the party's media department said in a statement.

On Tuesday, Bahrain's state news agency quoted State Minister for Information Affairs Samira Ibrahim bin Rajab as saying that "the bombings were carried out by terrorist groups that received training outside the country and are based in foreign countries, including

Leb

."

The bombings "bear the hallmark of the Lebanese group Hizbullah which is allied with Iran," the minister claimed.

But Hizbullah deplored any attempt to link its name to such blasts, noting that "these bombings carry the fingerprints of the Bahraini regime's intelligence services which will use them as an excuse to repress the peaceful opposition and dodge the rightful demands."

Bahraini police have cooled for a few years
Don't shoot, coppers! I'm comin' out!
four suspects in connection with bombings that killed two Asian expatriates in the capital Manama, the official BNA news agency reported on Tuesday.

Posted by: Fred || 11/08/2012 00:00 || Comments || Link || E-Mail|| [336062 views] Top|| File under: Hezbollah
Europe
Europe condemns Israel's OK for new settler homes
[Ynet] Germany,

Britannia

and

La Belle France

criticize Israel over its decision to okay construction of more than 1,200 new homes beyond Green Line

The three European powers warned that the move could jeopardize efforts to restart the Mideast

grinding of the peace processor

.
Posted by: trailing wife || 11/08/2012 00:00 || Comments || Link || E-Mail|| [336061 views] Top|| File under:
Finland's Jews Advised Not To Wear Kippa
[Ynet] Helsinki Jewish community's security officer asks members not to walk around with skullcaps for fear of anti-Semitic attacks

The recommendation was revealed by the security officer of the Jewish community in Helsinki in an interview to Yle, Finland's national public service broadcasting company in the Swedish language.

The security officer added that the community faced six to 10 anti-Semitic incidents a month.

Yaron Nadbornik, president of Helsinki's Jewish community, said in response that the advice was not issued by the community leaders but rather given by the security officer to several individuals in private conversations.

"The situation for Jews in Finland is vastly better than in other Nordic countries and has historically been very good. I personally walk to synagogue with a kippa regularly and have not felt or heard any kind of harassment," Nadbornik added.

Only 1,500 Jews live in Finland today, many of them descendants of the Jewish soldiers who served in the Russian army in Finland in the mid-19th century, when Finland was an autonomous grand duchy of the czarist empire.

The soldiers eventually gained the right to settle in the Nordic country and created basis for the Jewish community, establishing a synagogue in Helsinki in 1906. When Finland became independent in 1917, Jews were given full civil rights.

During World War II, Jews served along with Finns in the national army, fighting aggressions from both the Soviet Union and, later, Nazi Germany. Despite repeated pleas from one-time ally Germany, the Finnish government refused to take action against Jews or deprive their civil rights during the war.

Besides the Helsinki house of worship complete with Jewish school, there is also a synagogue in the western city of Turku, where some 200 Jews live.
Posted by: trailing wife || 11/08/2012 00:00 || Comments || Link || E-Mail|| [336062 views] Top|| File under:
Home Front: WoT
Feds rest case against NC man in terror case
RALEIGH -- Jurors in a murder-for-hire trial against Hysen Sherifi saw gruesome pictures of a victim in a shallow grave and another with his head cut off Wednesday.

However,


the way to a man's heart remains through his stomach...


the pictures were fakes which FBI agents created after one of the men convicted in the Triangle Terror case allegedly approached an informant.

The pictures were apparently real enough to convince Hysen Sherifi that the "hit" had gone down as planned.

Wednesday afternoon he sat in a federal courtroom and listened as his brother testified against him.

Shkumbin Sherifi told jurors he, at first, didn't want any part of a murder for hire plot. He said his brother convinced him that three men who helped convict Hysen of terrorism should be killed to save their family's honor.

Shkumbin Sherifi has pleaded guilty to conspiracy along with Nevine Aly Elshiekh, who was then a teacher at a private school in Cary.

She also testified Wednesday afternoon. Her attorney said she was seduced and conned by Hysen Sherifi.

Sherifi is serving 45 years in prison after he was convicted last year in a terror plot that aimed to kill U.S. troops.

This article starring:
Hysen Sherifi
Posted by: tipper || 11/08/2012 16:00 || Comments || Link || E-Mail|| [336062 views] Top|| File under:
Anti-Islam Filmmaker Sentenced To One Year In Prison
As promised by Hillary...



The filmmaker behind an anti-Islam YouTube video that was initially blamed for sparking deadly protests in the Muslim world admitted today violating his probation and was sentenced to a year in federal prison.

Mark Basseley Youssef, 55, who previously used the name Nakoula Basseley Nakoula, admitted four allegations of using false identities, including having a California driver's license with a fake name. In exchange for his admission, prosecutors dropped four other allegations.

He had faced a possible sentence of two years behind bars for the eight probation violations.

Youssef pleaded no contest in 2010 to bank fraud charges for using phony Social Security numbers to open bank and credit card accounts, according to court documents. He was sentenced to 21 months in federal prison and ordered not to use computers or the Internet for five years without prior authorization.

He was also prohibited from using fictitious names during his supervised release.

In court today, U.S. District Judge Christina A. Snyder said Youssef must spend 12 months behind bars, followed by four years of supervised release. Youssef has already been in custody for about five weeks.

As part of his plea deal, Youssef agreed to a proffer in which he would discuss with prosecutors his finances in detail, Assistant U.S. Attorney Robert Dugdale said.

While denying the 14-minute video clip "Innocence of Muslims" -- also known as "Desert Warrior" -- had anything to do with the probation matter, Dugdale said Youssef had "betrayed" the actors who appeared in the film by not telling them he was a "recently released convicted felon."

Also, before uploading the film -- which portrays the Prophet Muhammad as a womanizer and child abuser -- Youssef had dubbed inflammatory dialogue in place of words actually spoken by the actors, Dugdale said.

"He made that choice for other people," the prosecutor said.

Such behavior illustrated Youssef's "long-standing pattern of deception," Dugdale said.

According to papers filed in a separate case, Youssef, an Egyptian-born Coptic Christian, wrote and produced the trailer, uploading the English-language version on YouTube on July 2, followed by a version dubbed in Arabic on Sept. 11.

"His deception actually caused real harm to people," Dugdale told the court, adding that at least one actress from the film feared for her life.

Others, he said, "believe their careers are ruined" as a result of their involvement in the video.

Defense attorney Steve Seiden, however, argued that as the prime mover behind the film, Youssef had the right to change dialogue, titles and other facets of the production.

"The actors signed releases," he said.


Posted by: Sherry || 11/08/2012 10:21 || Comments || Link || E-Mail|| [336061 views] Top|| File under:
US anti-Islam filmmaker Nakoula Basseley Nakoula jailed
A US man behind an anti-Muslim film that led to mass protests in the Middle East has been sentenced to a year in jail for probation violations. Nakoula Basseley Nakoula was sentenced by a judge in California after admitting four violations which stem from a 2010 conviction for fraud.

None of the charges was connected with the content of the controversial film, Innocence of Muslims.

Dozens of people died in the Middle East in protests over the film.

US District Judge Christina Snyder said Nakoula, 55, must spend 12 months in prison followed by four years of supervised release. Prosecutors had been seeking a two-year sentence.
Posted by: tipper || 11/08/2012 01:55 || Comments || Link || E-Mail|| [336062 views] Top|| File under:
India-Pakistan
Dumping of bodies in gunnysacks: Court allows police more time to trace killers
[Dawn] The Beautiful Downtown Peshawar


...capital of Khyber Pakhtunkhwa (formerly known as the North-West Frontier Province), administrative and economic hub for the Federally Administered Tribal Areas of Pakistan. Peshawar is situated near the eastern end of the Khyber Pass, convenient to the Pak-Afghan border. Peshawar has evolved into one of Pakistan's most ethnically and linguistically diverse cities, which means lots of gunfire.


High Court on Tuesday allowed more time to the local police for tracing the culprits involved in dumping of dead bodies stuffed in gunnysacks in different areas with the direction to locate detention centres illegally maintained by the secret agencies within the city and its surroundings.

A two-member bench comprising PHC Chief Justice Dost Mohammad Khan and Justice Waqar Ahmad Seth was informed by a deputy inspector general of police investigation, Idrees Khan, that family members of only 26 of

the dear departed

persons had in their statements suspected involvement of secret agencies in the disappearance and killing of their relatives.

He said that family members of four of

the dear departed

persons did not record their statements whereas those of rest of

the dear departed

did not suspect anyone for the commission of the offence.

Peshawar police chief Imtiaz Altaf said that police had registered FIRs in all those cases. He claimed that after the court had taken cognisance of the issue no further incidents had taken place.

Posted by: Fred || 11/08/2012 00:00 || Comments || Link || E-Mail|| [336061 views] Top|| File under: Govt of Pakistan
Swat made citadel of peace: army
[Dawn] The army with the help and cooperation of local people made Swat

...a valley and an administrative district in the Khyber Pakhtunkhwa Province of Pakistain, located 99 mi from Islamabad. It is inhabited mostly by Pashto speakers. The place has gone steadily downhill since the days when Babe Ruth was the Sultan of Swat...
valley a citadel of peace and tranquility, claimed Col Zeeshan, the new

front man

of ISPR in the district, here on Tuesday.

During his maiden visit to Swat Press Club and meeting with journalists, he said that maintenance of peace in Swat was joint responsibility of security forces, media and people of the region as they had rendered great sacrifices for the purpose.

He said that people of Swat had passed through critical and difficult times when the writ of government was challenged by a handful of

Death Eaters

in the valley.

It was a critical situation but journalists played a pivotal role at the risk of their lives, Col Zeeshan said. He added that journalists and their families suffered as they were threatened to stop them from carrying out their professional responsibilities. But they continued to inform people about the facts, he added.

The ISPR

front man

said that credit for restoration of durable peace in Swat went to journalists, security forces and people of the valley. He said that armed forces would not leave any stone unturned to make Swat a peaceful place where tourists from the country as well as abroad would come.

Col Zeeshan said that

Death Eaters

would not dare to enter the valley for fulfilling their nefarious designs.

Posted by: Fred || 11/08/2012 00:00 || Comments || Link || E-Mail|| [336061 views] Top|| File under: Govt of Pakistan
IDPs to seek politicians' help to end Bara operation
[Dawn] Expressing concern over the prolonged military operation and curfew in their area, the internally displaced persons of Bara have decided to meet leaders of different political parties to devise a plan for resolving the issue through negotiations.

Addressing a

presser

here on Tuesday, Tehrik-e-Mutasireen Bara chairman Suhbat Khan Afridi said that IDPs were unable to live in camps and with relatives any longer. He appealed to the government to end operation and lift curfew in the area.

Flanked by Sohail Ahmad Afridi, Ikhtiar Afridi and Umar Afridi, he said that a large number of people had been rendered jobless owing to closure of bazaars and markets in Bara.

Mr Afridi said that government should take effective steps for winding up the operation, restoration of peace and revival of business activities by announcing a comprehensive financial package for the IDPs.

He said that more than 500,000 people became IDPs in the wake of military operation while nearly 120,000 children were deprived of education. He said that 1,700 people including elderly persons,

women and kiddies

were killed in the area.

Mr Afridi said that use of force would bear no fruit. He said that the issue should be resolved through negotiations. He said that a number of houses were damaged owing to shelling and bombardment during the military action.

The representative of IDPs also expressed concern


...meaning the brow was mildly wrinkled, the eyebrows drawn slightly together, and a thoughtful expression assumed, not that anything was actually done or indeed that any thought was actually expended...


over arrest of innocent people during the operation. He demanded immediate release of the jugged
Into the paddy wagon wit' yez!


rustics

and said that police should stop arresting people without any reason.

Mr Afridi blamed police for forcing IDPs to pay them bribe. He said that IDP families couldn't move freely without bribing police. "Those, who refuse to pay money to police, are implicated in fabricated cases," he said.

Mr Afridi said that authorities should take notice of the illegal practice. He alleged that some organizations were also minting money in the name of IDPs in Beautiful Downtown Peshawar


...capital of Khyber Pakhtunkhwa (formerly known as the North-West Frontier Province), administrative and economic hub for the Federally Administered Tribal Areas of Pakistan. Peshawar is situated near the eastern end of the Khyber Pass, convenient to the Pak-Afghan border. Peshawar has evolved into one of Pakistan's most ethnically and linguistically diverse cities, which means lots of gunfire.


He demanded reopening of roads and bazaars and lifting of curfew in the area. He urged government to announce special relief package for displaced people.
Posted by: Fred || 11/08/2012 00:00 || Comments || Link || E-Mail|| [336061 views] Top|| File under: Lashkar-e-Islami
Country cannot afford clash of institutions, says Fazl
[Dawn] Jamaat Ulema-e-Islam


...Assembly of Islamic Clergy, or JUI, is a Pak Deobandi (Hanafi) political party. There are two main branches, one led by Maulana Fazlur Rahman, and one led by Maulana Samiul Haq. Fazl is active in Pak politix and Sami spends more time running his madrassah. Both branches sponsor branches of the Taliban, though with plausible deniability...


(Fazl) chairman and the chairman of the Special Parliamentary Committee on

Kashmire

,
Maulana Fazlur Rehman
Deobandi holy man, known as Mullah Diesel during the war against the Soviets, his sympathies for the Taliban have never been tempered by honesty ...
, said here on Wednesday that Pakistain could not afford a clash of institutions due to the critical conditions prevailing in the country, DawnNews reported.

Speaking to media representatives at the Quetta airport, he declared the recent statements issued by Army Chief General Ashfaq Pervez Kayani


... four star general, current Chief of Army Staff of the Mighty Pak Army. Kayani is the former Director General of ISI...


and Chief Justice Iftikhar Muhammad Chaudhry as promising.

He further said that the truth had been understood 65 years into the inception of the country, adding that, if work had been done with the same passion right after the creation of Pakistain, the conditions would have been different today.

He declared the parliament as supreme and said if every institution worked within its constitutional limits, no problems would arise.

Posted by: Fred || 11/08/2012 00:00 || Comments || Link || E-Mail|| [336062 views] Top|| File under: Jamaat-e-Ulema Islami
Imran Khan asks Obama to end US drone attacks
[Dawn] Pak cricketer turned politician Imran Khan

... aka Taliban Khan, who ain't the brightest knife in the national drawer...
said Wednesday he hoped President Barack Obama
On this Memorial Day, as our nation honors its unbroken line of fallen heroes -- and I see many of them in the audience here today...
would "give peace a chance" and stop US drone attacks now that he has been re-elected.

Khan, leader of the Pakistain Tehrik-e-Insaf
...a political party in Pakistan. PTI was founded by former Pakistani cricket captain and philanthropist Imran Khan. The party's slogan is Justice, Humanity and Self Esteem, each of which is open to widely divergent interpretations....
party (PTI), has campaigned for an end to US drone strikes against suspected Taliban and al Qaeda

cut-throats

in Pakistain's tribal areas, saying they result in civilian casualties.

"What Pakistain would be hoping for is a de-escalation of violence now in Afghanistan and the drone attacks in Pakistain's tribal areas," he told

news hound

s where he was attending the India World Economic Forum.

Khan said that Obama's first term in office had been "very tough on Pakistain – an increase in drone attacks and a surge in Afghanistan and increased militancy in Pakistain as a result."

"Now he (Obama) is no longer under the pressure to be re-elected we hope that he will give peace a chance which we so desperately need," he said.

Posted by: Fred || 11/08/2012 00:00 || Comments || Link || E-Mail|| [336061 views] Top|| File under: Govt of Pakistan
International-UN-NGOs
Ban Urges Obama to Act on Syria, Middle East Peace
[An Nahar] U.N. leader
the ephemeral Ban Ki-moon


... of whom it can be said to his credit that he is not Kofi Annan...


urged President Barack Obama
On this Memorial Day, as our nation honors its unbroken line of fallen heroes -- and I see many of them in the audience here today...
Wednesday to act quickly on ending the war in Syria and reviving the Middle East

grinding of the peace processor

as he congratulated the U.S. leader on his re-election.

The United Nations


...boodling on the grand scale...


"will continue to count on the active engagement of the United States" on key global issues "as it strives to meet the hopes and expectations of people around the world," Ban said through a

front man

.

Ban said: "Many challenges lie ahead -- from ending the bloodshed in Syria, to getting the Middle East

grinding of the peace processor

back on track, to promoting sustainable development and tackling the challenges posed by climate change. All will require strong multilateral cooperation."

The U.N. leader looks forward to working with Obama and his second term administration "in the spirit of the enduring partnership between the United States and the United Nations," the

front man

added.

Obama strived to improve the U.S. reputation at the United Nations and as a multilateral partner during his first term.

Posted by: Fred || 11/08/2012 00:00 || Comments || Link || E-Mail|| [336061 views] Top|| File under:
Syria-Lebanon-Iran
Iran says Obama should not expect talks
Head of Iranian judiciary Larijani condemns "unprecedented" US sanctions; indicates newly re-elected President Barack Obama should not expect Iran to come to negotiating table, says relations "not possible overnight."

Iran reacted coolly to Barack Obama's re-election on Wednesday, as the head of its judiciary condemned the "crimes" of US sanctions and indicated the president should not expect rapid new negotiations with Tehran.

"After all this pressure and crimes against the people of Iran, relations with America cannot be possible overnight and Americans should not think they can hold our nation to ransom by coming to the negotiating table," Sadeq Larijani was quoted as saying by IRNA news agency.
Posted by: Au Auric || 11/08/2012 06:18 || Comments || Link || E-Mail|| [336061 views] Top|| File under:
Syrian Opposition Considers Unity Plan
Syrian opposition members are holding talks Thursday in Qatar on a plan to create a broader, more unified council of rebels and political figures pushing to oust
Hereditary President-for-Life Bashir Pencilneck al-Assad


Oppressor of the Syrians and the Lebs...


The proposed group would later choose a temporary government for Syria and coordinate with the revolt's military wing. The plan would give about a third of the seats to members of the Syrian National Council, the main opposition group in exile.

Ahead of the Thursday meeting, the SNC elected its own 40-person leadership body, but officials said more members would likely be added because no women were selected.

The United States has said it expects an organized Syrian opposition to include the SNC, but also other groups. Secretary of State Hillary Clinton
... sometimes described as The Liberatress of Libya and at other times as Mrs. Bill, never as Another Daniel Webster ...
said last week that the SNC can no longer be considered the visible leader of the opposition.
Posted by: Au Auric || 11/08/2012 05:56 || Comments || Link || E-Mail|| [336061 views] Top|| File under:
Syria Warns Palestinians to 'Keep Away from Terrorist Gangs'
[An Nahar] Syria's foreign ministry warned Paleostinians against becoming embroiled in the country's uprising on Wednesday, telling them to stay well clear of armed opposition groups, state television


... and if you can't believe state television who can you believe?


said.

"Syria will strongly oppose any attempt to bring the Paleostinians into what is happening in Syria," a ministry source said, urging them to direct their efforts at the Paleostinian cause, Syria TV reported.

"All Paleostinian factions must keep away from every effort of armed terrorist gangs," the source added, accusing the rebels of supporting Israel against the Paleostinians.

The statements came amid

festivities

in the Yarmouk Paleostinian refugee camp in southern Damascus,


...Capital of the last remaining Baathist regime in the world...


which have been ongoing for several days.

Members of the

Popular Front for the Liberation of Paleostine

-General Command (PFLP-GC), led by Damascus ally Ahmad Jibril, fought alongside regime troops while

Hamas, always the voice of sweet reason,

fighters joined in on the rebel side, Syrian activists said.

Damascus has long supported Paleostinian Islamist group Hamas, offering it safe haven and facilities, but opposition activists say some Hamas fighters have recently joined forces with rebels fighting
Hereditary President-for-Life Bashir Pencilneck al-Assad


Light of the Alawites...


regime.

Syrian members of the

Moslem Brüderbund

movement, from which Hamas sprung, were among the first to participate when protests erupted against Assad's rule in March last year.

As peaceful demonstrations turned into an armed rebellion, reports said Hamas had quietly moved its offices from Syria, evacuating most of its members, while publicly denying it had shifted its headquarters.

On Monday, the Syrian authorities officially closed the Hamas offices in Damascus.
Posted by: Fred || 11/08/2012 00:00 || Comments || Link || E-Mail|| [336061 views] Top|| File under: Govt of Syria
Who's in the News
44
[untagged]
5
Govt of Pakistan
4
Govt of Syria
4
Arab Spring
2
TTP
2
Jamaat-e-Islami
1
al-Qaeda
1
Sipah-e-Sahaba Pakistan
1
Ansar Dine
1
Taliban
1
al-Shabaab
1
Hezbollah
1
Boko Haram
1
al-Qaeda in Arabia
1
PFLP-GC
1
Jamaat-e-Ulema Islami
1
Lashkar-e-Islami
Bookmark
E-Mail Me
The Classics
The O Club
Rantburg Store
The Bloids
The Never-ending Story
Thugburg
Gulf War I
The Way We Were
Bio
Merry-Go-Blog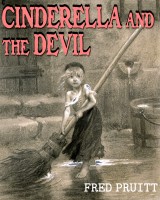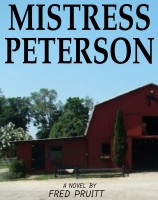 On Sale now!


A multi-volume chronology and reference guide set detailing three years of the Mexican Drug War between 2010 and 2012.

Rantburg.com and borderlandbeat.com correspondent and author Chris Covert presents his first non-fiction work detailing the drug and gang related violence in Mexico.

Chris gives us Mexican press dispatches of drug and gang war violence over three years, presented in a multi volume set intended to chronicle the death, violence and mayhem which has dominated Mexico for six years.
Click here for more information


Meet the Mods
In no particular order...


Steve White
Seafarious
tu3031
badanov
sherry
ryuge
GolfBravoUSMC
Bright Pebbles
trailing wife
Gloria
Fred
Besoeker
Glenmore
Frank G
3dc
Skidmark



Better than the average link...



Rantburg was assembled from recycled algorithms in the United States of America. No trees were destroyed in the production of this weblog. We did hurt some, though. Sorry.
3.236.209.138

Help keep the Burg running! Paypal: