Afghanistan
Kabul Considers Action against Int'l Crisis Group over 'Bias'
[An Nahar] Afghanistan is considering action against the International Crisis Group, with officials on Monday accusing the respected think-tank of bias in its reporting on the troubled nation.


An analysis by the Brussels-based ICG last month said the Kabul government could collapse after the withdrawal of NATO


...the North Atlantic Treaty Organization. Originally it was a mutual defense pact directed against an expansionist Soviet Union. In later years it evolved into a mechanism for picking the American pocket while criticizing the cut of the American pants...


troops in 2014, particularly if presidential elections that year are fraudulent.



Afghanistan's Caped President

Hamid Maybe I'll join the Taliban Karzai
... A former Baltimore restaurateur, now 12th and current President of Afghanistan, displacing the legitimate president Rabbani in December 2004. He was installed as the dominant political figure after the removal of the Taliban regime in late 2001 in a vain attempt to put a Pashtun face on the successor state to the Taliban. After the 2004 presidential election, he was declared president regardless of what the actual vote count was. He won a second, even more dubious, five-year-term after the 2009 presidential election. His grip on reality has been slipping steadily since around 2007, probably from heavy drug use...
's senior

front man

Aimal Faizi hit back Monday, telling Agence

La Belle France

Presse: "The ICG reports and activities have been politically motivated."

"The government is now in the process of assessing the ICG's operations in the country," he added.

"It is detrimental to Afghanistan's national interests and no country will allow such activities by a foreign organization," he said, without elaborating.

President Karzai's re-election in 2009 was marred by allegations of widespread voting irregularities, while parliamentary polls a year later were also mired in controversy over fraud and vote rigging.

The ICG analysis characterized Karzai as apparently being motivated by his desire to cling to power rather than to work for his country's interests.

Foreign ministry

front man

Janan Mosazai also said Kabul was investigating the group.

"The Afghan government is currently doing an assessment of the ICG's work in Afghanistan, and will take an appropriate decision about its future work based on this assessment," he said.

The author of the report, the ICG's senior Afghanistan analyst, Candace Rondeaux, could not immediately be contacted for comment.

Posted by: Fred || 11/06/2012 00:00 || Comments || Link || E-Mail|| [6457 views] Top|| File under:
Arabia
Yemen Probe into Repeated Attacks on Gas Pipeline, Officials
[Yemen Post] Yemen started on Monday investigations into repeated attacks on the natural gas pipeline which was shut down October 30 after a fresh bombing, officials at the oil and minerals ministry said.

The pipeline, which carries natural gas from Block 18 in Marib to the Balhaf Liquefaction Plant in Shabwa, stopped pumping after the latest attack in area based around 22 km from the upstream facilities on Block 18. The repairs are underway and are expected to be completed in a week.

Yemen LNG, which runs the pipeline, reported about 10 attacks on the 320-km in the two provinces in 2011 and 2012.

The

Sherlocks

have so far held meetings with commanders and units from the military brigades in charge with protecting the pipeline on repeated attacks, the officials said, but did not give any details.

When the Yemen LNG $4.5 billion LNG project was launched in 2009, Yemen LNG signed a contract with the defense ministry on funds given to the military units protecting the pipeline.

Since mass protests erupted against the former regime in early 2011, the country's oil pipelines have also suffered repeated acts of sabotage including the Marib-Ras Isa pipeline which was shut down from October 2011 to mid-July this year.

Tribal saboteurs and Al-Qaeda

bully boyz

have been blamed for the attacks on the country's oil and gas pipelines that officials have said cost the country billions of USD in lost revenues.


Posted by: Fred || 11/06/2012 00:00 || Comments || Link || E-Mail|| [6458 views] Top|| File under: al-Qaeda in Arabia
Exiled leaders to return to Yemen, political sources say
[Yemen Post] Yemeni political sources have anticipated that exiled southern leaders will come back to Yemen to take part in the national dialogue conference, a Saudi newspaper, Okaz has reported.

The newspaper affirmed that international efforts are exerted to persuade exiled Yemeni leaders including Ali Salem al-Beidh, a former president of South Yemen, to return and participate in the dialogue conference.

The sources told Okaz that these efforts are led by the UN Envoy Jamal Benomar.

They spelt out that guarantees were presented to the leaders, pointing out that they and their families will be given a complete security protection and that they will be allowed to practice their political life freely under Yemen's constitution.

They also said that the leaders were ensured that the dialogue will have no a ceiling and that the southern case will be among priorities of the dialogue's agenda.

Media sources quoted an assistant of Benomar as saying that the UN Envoy did not meet with any exiled leaders and that he conducted intense contacts with them.

A Yemeni newspaper, Akhbar Alyawam, cited that remarkable progress were achieved in communication with

big shot

s including Ali Nasser Mohammad, a former southern president and Haidar Abu Bakar Al-Atass, a former prime minister.
Posted by: Fred || 11/06/2012 00:00 || Comments || Link || E-Mail|| [6459 views] Top|| File under: Arab Spring
The Grand Turk
Turkey tries ex-Israeli commanders over Mavi Marmara raid
A court in Istanbul is to try in absentia four ex-Israeli military commanders over the deadly raid of a Turkish boat as it tried to break the blockade of Gaza in 2010.

Nine Turkish activists died in clashes after the Israeli commandos boarded the Mavi Marmara. Seven of the commandos were also wounded.

The incident led to a major rift in relations between Turkey and Israel.

If the four are convicted, the court could issue a warrant for their arrest.
Posted by: tipper || 11/06/2012 06:18 || Comments || Link || E-Mail|| [6459 views] Top|| File under:
Home Front: WoT
Fort Hood Families/Victims Sue: " Rule the Attack a Terrorist Attack"
(Reuters) - Families and victims of a mass shooting in 2009 at the Fort Hood military base in Texas filed a wrongful death suit on Monday against the U.S. government, the accused gunman and the estate of an alleged al Qaeda leader.

The 148 plaintiffs are seeking damages and a ruling that the rampage was a terrorist attack. The finding would clear the way for them to receive benefits.

Major Nidal Hasan, an Army psychiatrist, faces 13 charges of premeditated murder and 32 counts of attempted premeditated murder for the November 5, 2009, attack on soldiers preparing to deploy to Iraq.

Survivors have expressed frustration about repeated delays over the past three years in bringing Hasan to trial. The U.S. Court of Appeals for the Armed Forces indefinitely postponed Hasan's court-martial last month pending further review.

The suit filed in U.S. District Court in the District of Columbia alleges that Defense Secretary Leon Panetta and other officials disregarded the safety of soldiers and civilians at Fort Hood. It also alleges that they allowed Hasan to be in a position to open fire on the troops despite knowing he was a "radical extremist."

"The government seems to have gone out of its way to give the stiff arm to these victims. They have made their lives miserable," said attorney Neal Shur, who is the lead counsel in the case.

The lead plaintiff is Shawn Manning, who was an Army staff sergeant three years ago and was shot six times.
Posted by: Bugs Uleger6376 || 11/06/2012 09:28 || Comments || Link || E-Mail|| [6458 views] Top|| File under:
India-Pakistan
Operation likely in Bara as talks make no headway
[Dawn] The authorities decided to launch a military operation in Bar Qambarkhel area of Bara, however, local elders were engaged in extensive consultations to avert the action, sources said.

Sources privy to the consultations, spearheaded by MNA Hamidullah Jan Afridi, said that no headway was made till late on Sunday as some of the Bar Qambarkhel elders were reluctant to furnish guarantees with the security forces about the conduct of Amr Bil Maroof Wa Nahi Anil Munkir, a Bar Qambarkhel-based banned group.

The Bar Qambarkhel elders were scheduled to meet in Bara on Saturday but they were denied entry to the area on security grounds. Later the venue of the meeting was shifted to Beautiful Downtown Peshawar


...capital of Khyber Pakhtunkhwa (formerly known as the North-West Frontier Province), administrative and economic hub for the Federally Administered Tribal Areas of Pakistan. Peshawar is situated near the eastern end of the Khyber Pass, convenient to the Pak-Afghan border. Peshawar has evolved into one of Pakistan's most ethnically and linguistically diverse cities, which means lots of gunfire.


Sources said that the meeting discussed on Sunday threadbare the four demands of the government that included handing over of

desperados

, expelling Afghan

holy man

s from the area, closing down torture cells and furnishing guarantees about the good conduct of the banned group. "The meeting could not reach a consensus regarding a mutually agreed response to the government with regards to the four demands," source said.

The government has set November 5 as a deadline for Bar Qambarkhel elders to accept its demands or vacate the area so that a military operation can be launched.

Sources said that a comprehensive strategy had been chalked out to respond to the situation if Bara elders failed to respond to the official demands in affirmative.

Political Agent Mutahir Zeb declined to comment on the issue despite repeated efforts made by this scribe.

Sources said that despite closure of all entry and exit points of Bar Qambarkhel, a number of suspected

cut-throats

managed to flee the area. They said that

cut-throats

started assembling in Renay-Parchao area of Afghanistan, a small village on the bank of the Kabul River just across the border in Loe Shalman area.

Meanwhile,


...back at the alley, Slats Chumbaloni was staring into a hole that was just .45 inch in diameter and was less than three feet from his face ...


local chapter of Jamaat-e-Islami
...The Islamic Society, founded in 1941 in Lahore by Maulana Sayyid Abul Ala Maududi, aka The Great Apostosizer. The Jamaat opposed the independence of Bangladesh but has operated an independent branch there since 1975. It maintains close ties with international Mohammedan groups such as the Moslem Brotherhood. the Taliban, and al-Qaeda. The Jamaat's objectives are the establishment of a pure Islamic state, governed by Sharia law. It is distinguished by its xenophobia, and its opposition to Westernization, capitalism, socialism, secularism, and liberalist social mores...
has threatened to stage a sit-in outside Governor's House in Peshawar if a military operation was launched in Bar Qambarkhel area of Bara.

In a statement issued here on Sunday, Shah Faisal Afridi, the local chief of JI, said that the ongoing operation in different parts of Bara had already displaced thousands of people. Another operation in Bar Qambarkhel would add to the miseries of people of Bara, he added.

Mr Afridi accused MNA Hamidullah Jan of not handling the situation effectively. He said that all tribal elders of Bara should be included in the process of negotiations.

Posted by: Fred || 11/06/2012 00:00 || Comments || Link || E-Mail|| [6459 views] Top|| File under: Lashkar-e-Islami
Khyber tops violence in Fata
[Dawn] Khyber Agency
has recorded the highest number of subversive acts during the current year as compared to other parts of Federally Administered Tribal Areas (Fata).

The data complied by offices of political administration in Fata shows that total 96

kaboom

s, suicide and rocket attacks have
occurred in Khyber Agency between January and October this year.

These incidences have left at least 100 civilians and 20 security personnel dead besides injuring 60 others, the record shows.

Army and paramilitary forces have been conducting operations in Khyber Agency since 2009, but they have yet to evict

forces of Evil

from the area, situated at a stone's throw from Beautiful Downtown Peshawar


...capital of Khyber Pakhtunkhwa (formerly known as the North-West Frontier Province), administrative and economic hub for the Federally Administered Tribal Areas of Pakistan. Peshawar is situated near the eastern end of the Khyber Pass, convenient to the Pak-Afghan border. Peshawar has evolved into one of Pakistan's most ethnically and linguistically diverse cities, which means lots of gunfire.


The volatile agency has also topped the list of kidnapping for ransom incidents among all tribal units as it recorded 40 cases in which people were picked up and taken there before making demands for money from the relatives of the kidnapped persons.

Main

thug

groups like Lashkar-e-Islam, Tawheedul Islam, Ansaarul Islam, Haji Namdar group and Abdullah Ezzam Brigade have been operating in the area, according to sources. The infighting among these

thug

outfits and subsequent military
operations caused mass exoduses from the militancy-stricken area.

According to Fata Disaster Management Authority's report, around 71,000 displaced families, who left their native homes in the wake of lawlessness, had been registered with it.

Officials blamed deaths and civilian casualties in Khyber Agency on artillery shelling and rocket attacks.

The trouble started in Khyber Agency in 2003 when supporters of two rival sectarian groups led by Mufti Shakir and Pir Saifur Rehman respectively clashed in Bara. Mufti and Pir were expelled from the area in 2004. However,


you can observe a lot just by watching...


the sectarian

festivities


resulted in emergence of Mangal Bagh


...a former bus driver, now head of the Deobandi bandido group Lashkar-e-Islam and the Terror of Khyber Agency...


group.

Interestingly, official reports portray situation in South
Wazoo Agency, the birthplace of Taliban in Fata, as relatively quite and calm. No loss of life of civilians and security forces has been reported from South Waziristan where total 20 attacks,
including improvised

bomb

s and roadside blasts, took place though media had reported that 30 security personnel and five

non-combatants were killed

in these acts of violence.

Also, decline has been witnessed in

suicide kaboom

s in Fata in the current year. Sources said that political authorities had confirmed four suicide attacks in tribal areas one each in Bajaur, Khyber and Kurram agencies and Frontier Region of Kohat.

Militants had reportedly carried out nine suicide attacks in Fata in 2011.

Officials said that situation in Bajaur Agency, aka Turban Central

...Smallest of the agencies in FATA. The Agency administration is located in Khar. Bajaur is inhabited almost exclusively by Tarkani Pashtuns, which are divided into multiple bickering subtribes. Its 52 km border border with Afghanistan's Kunar Province makes it of strategic importance to Pakistain's strategic depth...
was pretty normal though acts of violence had occurred in the area. According to reports, 10 blasts and 15 missile attacks had taken place in Bajaur that claimed lives of 24 civilians and 10 soldiers. Around 100 civilians and security personnel have suffered injuries in these attacks.

"Confidence of local people in government has been restored as people contact government offices for resolution of their
disputes contrary to the past when they would approach the Taliban-run courts for the same," said an official.

He termed it a major breakthrough, saying it was an indication that state's writ was established.

Situation in previously troubled
Mohmand Agency


... Named for the Mohmand clan of the Sarban Pahstuns, a truculent, quarrelsome lot. In Pakistain, the Mohmands infest their eponymous Agency, metastasizing as far as the plains of Peshawar, Charsadda, and Mardan. Mohmands are also scattered throughout Pakistan in urban areas including Karachi, Lahore, and Quetta. In Afghanistan they are mainly found in Nangarhar and Kunar...


also remained under control during the past 10 months after subsequent military offensives against

thug

s. Officials said that security forces flushed out

forces of Evil

from villages and towns of Mohmand and consolidated government's writ there.

An official said that 39 bomb and rocket attacks had taken place in Mohmand Agency.

Situation in violence-stricken
Kurram Agency


...home of an intricately interconnected web of poverty, ignorance, and religious fanaticism, where the laws of cause and effect are assumed to be suspended, conveniently located adjacent to Tora Bora...


is still murky, particularly in the lower and central subdivisions of the area where 50 civilians died and 90 received wounds in suicide attacks and other subversive activities.

North Waziristan Agency, the nest of various

thug

outfits, also remained tense because of night attacks on security installations, military convoys and roadside blasts. Around 60 attacks had been taken place in the area that killed 20 civilians and soldiers besides injuring 50 others.

Posted by: Fred || 11/06/2012 00:00 || Comments || Link || E-Mail|| [6460 views] Top|| File under: Lashkar-e-Islami
Government determined to exterminate terrorism: Kaira
[Dawn]
Minister for Information and Broadcasting Qamar Zaman Kaira on Monday said that the government was determined to exterminate terrorism from the country.


"Exterminate" doesn't seem to have the same meaning in Pakistain it would have anywhere else. Unless you have a turban, of course.


Addressing the participants of the second South Asian Youth Conference (SAYC), he said, "We will utilize all available resources to exterminate terrorism in order to ensure durable peace and sustainable development for the mutual benefit of the region."

Around 120 delegates from SAARC countries are participating in the South Asian Youth Conference (SAYC) to discuss regional peace, education and sustainable development.

The minister said wars and conflicts breed poverty and deprivation and it is important for the regional countries to resolve the differences through dialogue and negotiations.

He said Pakistain has made unprecedented sacrifices in the pursuit of restoring peace and prosperity which has been acknowledged by the international community.

Kaira stressed the need for unified regional approach to defeat mind-set propagating terrorism and extremism.

The minister said

forces of Evil

would not be allowed to impose their nefarious designs through use of force.

Expressing his optimism, he said, youth of the region have potential to convert challenges into opportunities.

He said youth are the real future and urged them to play active role in putting the region on way of progress. "Youth's role is a key for regional peace and prosperity," said Kaira, adding that Pakistain and India still have some bilateral issues to resolve, but both the countries have mutual understanding on fight against poverty and illiteracy.

He said Pakistain and India had checkered relations in the past but now things were changing, as both countries have realised that hostile relations were not in their interest.

He said it was a positive sign that both the countries were cooperating with each other in various sectors.

Posted by: Fred || 11/06/2012 00:00 || Comments || Link || E-Mail|| [6457 views] Top|| File under: Govt of Pakistan
No individual or institution alone can decide national interest: Kayani
[Dawn]
Army Chief General Ashfaq Pervez Kayani


... four star general, current Chief of Army Staff of the Mighty Pak Army. Kayani is the former Director General of ISI...


on Monday said that any effort to create a divide between the people and Armed Forces undermines Pakistain's larger national interest.

"The Armed Forces draw their strength from the bedrock of the public support. National security is meaningless without it. Therefore, any effort which wittingly or unwittingly draws a wedge between the people and Armed Forces of Pakistain undermines the larger national interest," said the military chief according to a

blurb

by the army's PR wing, the Inter-Services Public Relations (ISPR).

"While constructive criticism is well understood, conspiracy theories based on rumours which create doubts about the very intent, are unacceptable."

Speaking to officers at the Army's General Headquarters (GHQ) in the garrison town of Rawalpindi, Kayani said that the country's national interest could emerge only through a consensus between the people and institutions.

"No individual or institution has the monopoly to decide what is right or wrong in defining the ultimate national interest," said the military chief according to a

blurb

by the army's PR wing, the Inter-Services Public Relations (ISPR).

"It [National interest] should emerge only through a consensus, and all Paks have a right to express their opinions. The constitution provides a clear mechanism for it."

"As a nation, we are passing through a defining phase. We are critically looking at the mistakes made in the past and trying to set the course for a better future," said the Army chief.

He added: "While individual mistakes might have been made by all of us in the country, these should be best left to the due process of law.

Posted by: Fred || 11/06/2012 00:00 || Comments || Link || E-Mail|| [6459 views] Top|| File under: Govt of Pakistan
Fazl Doubts Malala Attack
[An Nahar] The leader of Pakistain's largest religious political party has cast doubt on the Taliban shooting of schoolgirl activist MalalaYousufzai, saying he did not believe she was hit in the head.

The 15-year-old narrowly escaped with her life when Taliban

gunnies

shot her on her school bus last month for daring to campaign for the right of girls to go to school -- something the Islamist

beturbanned goons

bitterly oppose.

Doctors in

Britannia

, where she is now recovering, say the bullet from the attack grazed her brain and traveled through her head and neck before lodging in her left shoulder.

But the pro-Taliban

holy man

Fazlur Rehman, the head of the Jamaat Ulema-e-Islam


...Assembly of Islamic Clergy, or JUI, is a Pak Deobandi (Hanafi) political party. There are two main branches, one led by Maulana Fazlur Rahman, and one led by Maulana Samiul Haq. Fazl is active in Pak politix and Sami spends more time running his madrassah. Both branches sponsor branches of the Taliban, though with plausible deniability...


Fazl (JUIF) party, the largest religious faction in Pakistain's parliament, dismissed the medical assessment.

"Pictures shown on social media have shown the whole character as suspicious because there was no sign of injury after the dressing was removed," he told a rally in northwest Pakistain on Sunday.

"It shows that the bullet did not hit her in the head."

Images released by the Queen Elizabeth Hospital in Birmingham showed Malala, who rose to fame in 2009 with a blog for BBC Urdu charting the brutalities of Taliban rule in Swat, showed the schoolgirl sitting up with her family, much of her head covered with a blue towel.

The cold-blooded attempt to murder the youngster shocked the world, but many in Pakistain -- where conspiracy theories on all subjects abound -- believe the incident was part of a plot to defame the Taliban and Islam.

Social media in Pakistain is full of such comments and pictures of Malala, questioning the credibility of the attack.

Malala is said to be recovering well in

Britannia

, but needs to fight off an infection before having reconstructive surgery to repair her skull.

Posted by: Fred || 11/06/2012 00:00 || Comments || Link || E-Mail|| [6457 views] Top|| File under: Jamaat-e-Ulema Islami
Israel-Palestine-Jordan
Netanyahu Says Israel Ready to Strike Iran 'if Necessary'
[An Nahar] Israeli Prime Minister Benjamin Netanyahu on Monday said his country is ready to strike Iran's nuclear sites "if necessary."

An Israeli TV network said Sunday that Netanyahu and Defense Minister Ehud Barak in 2010 ordered the army to prepare an attack against Iranian nuclear installations, though the order was later rescinded.

According to private television Channel 2, the order was not implemented due to opposition from the army chief at the time, General Gabi Ashkenazi, and from then Mossad chief Meir Dagan.

At a meeting of top ministers, Netanyahu decided to order the elevation of the army's preparedness level to "P plus", a code meaning the armed forces must be ready to take action.

But Dagan opposed the move, Channel 2 reported, noting that a decision to launch a war against Iran could be taken only by the security cabinet comprising around 15 ministers.

Posted by: Fred || 11/06/2012 00:00 || Comments || Link || E-Mail|| [6458 views] Top|| File under: Govt of Iran
Syria-Lebanon-Iran
Syrian National Council Agrees to Expand Membership
[An Nahar] Syria's main opposition bloc, under U.S. pressure to reshape into a widely representative government-in-exile, agreed on Monday to broaden its structure to accommodate 13 other groups, a

front man

said.

The decision by the Syrian National Council came on the second day of a four-day meeting of opposition groups in the Qatari capital Doha aimed at forging a more united front against Syrian
Hereditary President-for-Life Bashir Pencilneck al-Assad


Leveler of Latakia...


's regime.

Participants "have agreed a restructuring plan and to reduce the number of (current) members of the general secretariat to accommodate 200 new members representing 13 political groups and independents," said SNC

front man

Ahmad Kamel.

Kamel said the existing membership would be reduced from 313 to 220 to pave the way for the additional 200 members. The general secretariat will convene in its revamped form on Tuesday, he added.

Posted by: Fred || 11/06/2012 00:00 || Comments || Link || E-Mail|| [6459 views] Top|| File under: Arab Spring
Who's in the News
29
[untagged]
4
Arab Spring
3
Govt of Iran
3
Govt of Syria
2
al-Qaeda in Arabia
2
Lashkar-e-Islami
2
Govt of Pakistan
1
Govt of Sudan
1
TTP
1
Jamaat-e-Ulema Islami
1
al-Shabaab
1
al-Qaeda in Pakistan
1
al-Qaeda in Iraq
1
Commies
Bookmark
E-Mail Me
The Classics
The O Club
Rantburg Store
The Bloids
The Never-ending Story
Thugburg
Gulf War I
The Way We Were
Bio
Merry-Go-Blog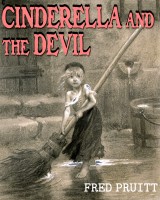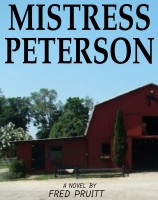 On Sale now!


A multi-volume chronology and reference guide set detailing three years of the Mexican Drug War between 2010 and 2012.

Rantburg.com and borderlandbeat.com correspondent and author Chris Covert presents his first non-fiction work detailing the drug and gang related violence in Mexico.

Chris gives us Mexican press dispatches of drug and gang war violence over three years, presented in a multi volume set intended to chronicle the death, violence and mayhem which has dominated Mexico for six years.
Click here for more information


Meet the Mods
In no particular order...


Steve White
Seafarious
Pappy
lotp
Scooter McGruder
john frum
tu3031
badanov
sherry
ryuge
GolfBravoUSMC
Bright Pebbles
trailing wife
Gloria
Fred
Besoeker
Glenmore
Frank G
3dc
Skidmark
Alaska Paul



Better than the average link...



Rantburg was assembled from recycled algorithms in the United States of America. No trees were destroyed in the production of this weblog. We did hurt some, though. Sorry.
3.215.79.116

Help keep the Burg running! Paypal: