Africa Horn
South Sudan Expels U.N. Rights Official
[An Nahar] South Sudan said Sunday it has expelled a U.N. official who was carrying out a probe on the human rights


...which are usually open to widely divergent definitions...


situation in the fledgling state, accusing her of producing "unjustified" reports.

"It's the first person on human rights to be (declared) persona non grata," government

front man

Barnaba Marial Benjamin said.

The U.N. official has been "reporting on human rights issues that she could not verify and has been publishing without justifications. This is unethical," said the

front man

.

The U.N.'s peacekeeping mission in South Sudan confirmed the expulsion. Neither Juba nor the U.N. named the official.

"The order is in breach of the legal obligations of the government of the Republic of South Sudan under the Charter of the United Nations


...boodling on the grand scale...


," said Hilde Johnson, special representative of the U.N. to the country which gained independence in July 2011.

She said she has sought explanations from Juba.

"Human rights monitoring, investigation and reporting, and building capacity, is a core element of the mandate of UNMISS which must be protected," Johnson said.

In the statement, the U.N. mission also noted that "human rights violations and discrimination were at the core of the South Sudanese struggle during decades of civil war".

Posted by: Fred || 11/05/2012 00:00 || Comments || Link || [336064 views] Top|| File under:
Arabia
"Allahu akbar, Death to America, Death to Israel, Damn the Jews, Victory to Islam"
Yemen's far north has long been wracked by fighting between Houthi
...a Zaidi Shia insurgent group operating in Yemen. They have also been referred to as the Believing Youth. Hussein Badreddin al-Houthi is said to be the spiritual leader of the group and most of the military leaders are his relatives. The Yemeni government has accused the Houthis of having ties to the Iranian government, which wouldn't suprise most of us. The group has managed to gain control over all of Saada Governorate and parts of Amran, Al Jawf and Hajjah Governorates. Its slogan is "God is Great,

Death to America™

™, Death to Israel, a curse on the Jews" ...
rebels and various foes. From 2004 to 2010, the Houthis were the target of a series of offensives launched by the Yemeni government and their tribal fighter allies, who saw the Houthis as an Iranian-backed group intent on destabilizing the country.

When the government's control over much of Yemen weakened during last year's uprising against President-for-Life Ali Abdullah Saleh


... Saleh initially took power as a strongman of North Yemen in 1977, when disco was in flower, but he didn't invite Donna Summer to the inauguration and Blondie couldn't make it...


, the Houthis were able to effectively gain control over the northern province of Saada and areas of neighboring provinces. Even in the capital, Sanaa, the Houthis have emerged defiantly. Graffiti bearing the group's vitriolic slogan, "God is Great,

Death to America™

, Death to Israel, Damn the Jews, Victory to Islam," is a frequent sight on the capital's streets.

Representatives and supporters of the Houthis characterize the group's growth as a natural result of their widespread support, saying the group has gained the trust of Yemenis due to its commitment to clean governance and its uncompromising opposition to the current government's alliance with the United States' government.

But many Yemenis insist that the Houthis' gains can be attributed to outside players, characterizing them as a pawn of Iran, citing longstanding accusations that they are receiving funding and possibly arms from the Islamic Theocratic Republic.

"You can see Iran's hands in the growth of the Houthis," says one Yemeni politician, speaking on the condition of anonymity due to the sensitivity of the topic. "It's a threat to Yemen, it's a threat to Soddy Arabia


...a kingdom taking up the bulk of the Arabian peninsula. Its primary economic activity involves exporting oil and soaking Islamic rubes on the annual hajj pilgrimage. The country supports a large number of princes in whatcha might call princely splendor. When the oil runs out the rest of the world is going to kick sand in their national face...


and it's a threat to American interests." ...

Posted by: Au Auric || 11/05/2012 00:00 || Comments || Link || [336065 views] Top|| File under:
Bangladesh
Jamaat told to recast it
[Bangla Daily Star] The Election Commission yesterday asked Bangladesh Jamaat-e-Islami


... a Pakistani catspaw remaining active in Bangla politix, loosely affiliated with the Pak religious party of the same name and closely affiliated with most of the terror organizations in Bangla. A member of the BNP's four party governing coalition....


to bring some more changes in its constitution and submit those to the EC by December 5 to meet the criteria for retaining its registration.

In a letter to the Jamaat secretary general, the EC specified some provisions stipulated in the party's charter which do not conform to the country's constitution and Representation of the People Order (RPO), sources in the commission said.

The RPO clearly stipulates that a political party will be disqualified from getting registered if any provision in its charter contradicts the country's constitution and the RPO.

Registration with the EC is a prerequisite for any political party to contest parliamentary polls.

The commission gave the Jamaat a fresh time frame as it did not make the necessary changes although the deadline for doing so expired around three years ago.

Jamaat, however, still remains a registered political party due to inaction of the EC.

The commission has the authority to cancel the registration of Jamaat if it fails to amend the constitution as required.

Several clauses in the Jamaat charter of call for establishing the rule of Islam in the country through organised efforts. The party also refuses to accept parliament's plenary powers to formulate laws, saying people must not accept anyone except Allah as the maker of laws.

Like other political parties, Jamaat got registered with the EC before the December 29, 2008, parliamentary polls after bringing some provisional changes in its constitution.

Just as the 38 other registered parties, Jamaat was supposed to submit its amended constitution to the EC by January 24, 2010.

On expiry of the deadline, the commission asked Jamaat twice -- in January and April, 2010 -- to amend the charter. But Jamaat did not respond.

Posted by: Fred || 11/05/2012 00:00 || Comments || Link || [336068 views] Top|| File under: Jamaat-e-Islami
Down Under
Radical Melbourne imam returns to preach jihad
The leader of an Islamic group recently the focus of anti-terror raids has returned from overseas to resume his hardline preaching in Melbourne.

Harun Mehicevic, also known as Abu Talha,


...a common nom de jihad. We've got scads of them in the Rantburg archives...

returned from Bosnia late last month and is again promoting the virtues of jihad at the Al-Furqan Islamic Information Centre in Springvale South. The Australian Federal Police raided the centre and Mehicevic's home in September during an operation that targeted 12 properties, most of them in south-east Melbourne. Mehicevic was in Bosnia at the time.

As a result of the raids, Adnan Karabegovic, 23, was charged with four counts of collecting documents in preparation of a terrorist act. The raids led to the seizure of items including a computer memory stick containing "violent

orc

materials", as well as imitation firearms and registered guns.

Speaking from a driveway, Mehicevic said he had been silent since the raids because he thought nothing could be gained from speaking while the Al-Furqan centre was being criticised. He said, "With all the hype of raids and everything, you get no benefit of talking. You wait for everything to settle down."

Mehicevic is controversial within the

Mohammedan

community. The imam of the nearby Bosnian mosque said Mehicevic had led a group of "radical followers" away from the Noble Park mosque about 10 years ago. Another community source who also spoke of Mehicevic soon after the raids said he is not well respected in Melbourne's Islamic community.

There were reports after the raids that sources said Mehicevic had come to Australia from Bosnia in the mid-1990s, and that he had a Pak-born wife and six children. He turned to Salafism and became a follower of hardline Melbourne

holy man

Sheikh Mohammed Omran, and associated with Abdul Nacer Benbrika, who is serving 15-years' jail for planning a terrorist attack in Melbourne in 2005. When Benbrika split from Omran, Mr Mehicevic remained loyal to the senior

holy man

.

This article starring:
Abu Talha
Harun Mehicevic
Posted by: ryuge || 11/05/2012 00:00 || Comments || Link || [336064 views] Top|| File under:
Fifth Column
Former Obama Campaign Coordinator Announces National Muslim Democratic Council
As part of an Investigative Project report on a May Democratic fundraiser featuring House Minority Leader Nancy Pelosi as well as U.S. Muslim Brotherhood leaders, the IP also reported that former Obama campaign coordinator Mazen Asbahi announced the creation of a new organization called the National Muslim Democratic Council (NMDC). According to the report:

"Following the speeches, a prominent attorney, Mazen Asbahi publicly rose to announce the creation of a new organization called the National Muslim Democratic Council (NMDC). Asbahi was Obama's 2008 Muslim outreach director but was forced to step down when his prior association with a radical Muslim cleric, Jamal Said, became public. Said was an unindicted co-conspirator in the Holy Land Foundation terrorism financing trial. The NMDC seeks to 'maximize American Muslim support for Democratic candidates and policies.' The IPT has obtained a memo detailing the creation and agenda of the National Muslim Democratic Council that is marked 'CONFIDENTIAL; NOT FOR PUBLIC DISTRIBUTION' In the section marked '2012 election strategy' the group specifically spelled out detailed plans to support the Democrats and target Republicans in 'key races where American Muslims can make a difference.'

According to the document, these races included:


Defeating Rep. Allen West, R-Fla., in his race against Patrick Murphy, D-Fla.; Supporting former Gov. Tim Kaine, D-Va., in his race against former Sen. George Allen, R-Va., in the race for Virginia's vacant Senate seat; Supporting Sen. Debbie Stabenow, D-Mich., in her bid for re-election against former House Intelligence Committee Chairman Pete Hoekstra, R-Mich.; And, supporting Joyce Beatty, D-Ohio, in her bid to capture the state's 3rd congressional district. The confidential NMDC document was signed by several known radical Islamists such as Asbahi, CAIR's Basim Elkarra; Jihad Saleh Williams of Islamic Relief USA; and Linda Sarsour of the Arab American Association of New York.

Mazen Asbahi officially resigned from the Obama campaign following inquiries from the Wall Street Journal about his ties to the U.S. Muslim Brotherhood that were first reported by the GMBDR.
Posted by: Au Auric || 11/05/2012 00:00 || Comments || Link || [336073 views] Top|| File under:
India-Pakistan
Jamaat steps up efforts to form poll alliance against MMA
[Dawn] The Jamaat-e-Islami
...The Islamic Society, founded in 1941 in Lahore by Maulana Sayyid Abul Ala Maududi, aka The Great Apostosizer. The Jamaat opposed the independence of Bangladesh but has operated an independent branch there since 1975. It maintains close ties with international Mohammedan groups such as the Moslem Brotherhood. the Taliban, and al-Qaeda. The Jamaat's objectives are the establishment of a pure Islamic state, governed by Sharia law. It is distinguished by its xenophobia, and its opposition to Westernization, capitalism, socialism, secularism, and liberalist social mores...
has intensified its efforts to form a broader electoral alliance of religious parties to counter
Maulana Fazlur Rehman
Deobandi holy man, known as Mullah Diesel during the war against the Soviets, his sympathies for the Taliban have never been tempered by honesty ...
-led Mutahidda Majlis-e-Amal (MMA) in the next general elections.

The Jamaat organised Ulema and Mashaikh Convention here at Afghan Football Ground on Saturday that was attended by leaders of various religious parties and groups who don't have representation in MMA.

A joint declaration, issued at the end of the convention, said that anti-America religious-political parties should go for a greater cooperation before next general elections to stop growing US interference in internal affairs of the country.

"This convention appeals to brave

Mohammedan

s of the country, especially people of Khyber-Pakhtunkhwa


... formerly NWFP, still Terrorism Central...


, to use votes as a weapon in forthcoming elections to defeat the exposed and unexposed agents of America and western powers," said the declaration.

Sources said that crucial meeting of religious parties and personalities would be held in Islamabad soon to decide parameters of the proposed electoral alliance.


An insider said that meeting of the likeminded parties had been delayed owing to absence of Maulana Sameeul Haq, who had gone to Soddy Arabia


...a kingdom taking up the bulk of the Arabian peninsula. Its primary economic activity involves exporting oil and soaking Islamic rubes on the annual hajj pilgrimage. The country supports a large number of princes in whatcha might call princely splendor. When the oil runs out the rest of the world is going to kick sand in their national face...


for performing Haj. The source did not rule out induction of other political parties, having anti-US stance, in the proposed alliance.

The convention was addressed by JI chief
Syed Munawar Hassan
... The funny-looking Amir of the Pak Jamaat-e-Islami. He joined the National Students Federation (NSF), a lefty student body, and was elected its President in 1959. He came into contact with the Islami Jamiat-e-Talaba (IJT) Pakistan and studied the writings of Mawlana Syed Abul Ala Maududi, The Great Apostasizer. As a result, he joined IJT in 1960 and soon he was elected as President of its University of Karachi Unit and member of the Central Executive Council. He was Assistant Secretary General of Jamaat-e-Islami Pakistain in 1992-93, and became Secretary General in 1993. After years of holding Qazi's camel he was named Amir when the old man stepped down in 2009...
, JUI-S provincial chief Maulana Yousaf Shah, former MNA from Karak Maulana Shah Abdul Aziz Mujahid, Maulana Khalil Ahmad Mukhlis of JUI (ideological group), Maulana Mohammad Ismail Derwaish of Ahl-e-Sunnat wal Jamaat, Maulana Pir Mohammad Cheshti, a dissident of Jamaat Ulema-e-Pakistain (Noorani group), World Ulema and Mashiakh Council chairman Maulana Mohammad Shoaib and Jamaat Ittehad Ulema Pakistain president Maulana Abdul Malik.

Maulana Fazlur Rehman recently revived MMA without including JI and JUI-S in the alliance. He announced to contest next polls from the platform of MMA. Jamaat Ulema-e-Pakistain (JUP), Markazi Jamaat Ahl-e-Hadith, Islami Tehrik and a faction of JUI-S have joined the MMA.

The speakers at the convention strongly criticised Maulana Fazlur Rehman without mentioning his name and blamed him for sabotaging unity among religious parties.

Munawar Hassan said that MMA was dissolved in 2008 and now the alliance was restored without finding out causes of its dissolution. He said that MMA was formed to forge unity among

Mohammedan

s.

He said that his party wanted to ascertain the reasons and causes, which led to the disintegration of the six-party alliance. One major objective of the formation of MMA was that the component parties of the alliance would not cooperate with Asif Ali Zardari and other agents of America, he added.
Posted by: Fred || 11/05/2012 00:00 || Comments || Link || [336077 views] Top|| File under: Govt of Pakistan
Making a new Pakistan only possible with youth: Imran Khan
[Dawn] Pakistain Tehrik-e-Insaf
...a political party in Pakistan. PTI was founded by former Pakistani cricket captain and philanthropist Imran Khan. The party's slogan is Justice, Humanity and Self Esteem, each of which is open to widely divergent interpretations....
chairman Imran Khan

... aka Taliban Khan, who who convinced himself that playing cricket qualified him to lead a nuclear-armed nation with severe personality problems...
, while addressing a PTI Youth Convention, said that 25 per cent of the party tickets will be given to the youth in the coming elections, DawnNews reported.

The PTI chief urged the youth to come forward and with their help will contest against the other political parties.

Imran Khan said that making a new Pakistain will only be possible with the youth. He said that PTI will be the first party to give tickets to the youth.

He said that the people who are saying that the PTI 'tsunami' has died down, have no idea about the tsunami that is about to come.

The PTI chief also said that people can leave the party whenever they wish to. It doesn't make a difference to the PTI if people join or leave the party, the difference will only come about if the PTI changes its vision for the country, he said.

Posted by: Fred || 11/05/2012 00:00 || Comments || Link || [336066 views] Top|| File under: Govt of Pakistan
International-UN-NGOs
India slams UNSC, saying it serves no purpose
[Dawn] India, an aspirant for a permanent seat on the UN Security Council, says the 15-member body is "completely out of tune on what is happening in the world", while pushing for its expansion.

"I have absolutely no doubt that the Council, as it is presently structured, serves no one's purpose… You need to coop other countries which carry weight," Ambassador Hardeep Sing Puri of India, which holds the Security Council's presidency for November, told presser at which he briefed journalists about it's programme for this month.

India's intensive bid for the Council's permanent membership seems to have come to a halt, at least for the time being, after failing to muster majority support in the 193-member General Assembly. Even a year after claiming the support of 80 members for its proposals to restructure it, New Delhi has failed to prove it.

The figure given by India is also well short the twothird majority, 128 votes, required for any proposal to succeed in the Assembly.

India's two-year term as a non-permanent member of the Security Council would end at the end of this year.

Posted by: Fred || 11/05/2012 00:00 || Comments || Link || [336065 views] Top|| File under:
Iraq
Hashemi handed 3rd death sentence
I don't think he'll feel a thing after the second death sentence is carried out...

BAGHDAD: An Iraqi court handed the country's fugitive Sunni vice-president a new death sentence yesterday after finding him guilty of ordering his bodyguards to attack Shiites, the latest verdict in a trial that has fueled resentment among Sunni minority.

It was the third case in which Tariq Al-Hashemi was sentenced to death since last spring. All verdicts have been delivered in absentia, since Al-Hashemi is in exile in Turkey after fleeing in December 2011.

The court also sentenced his son-in-law, Ahmed Qahtan, to death on similar charges: Planning to attack pilgrims by a car bomb last December in southeastern Baghdad.

Security forces reportedly foiled the attack and seized the car. All the five bodyguards who testified said they got their orders from Qahtan, who allegedly told them that he was passing Al-Hashemi's orders.
Posted by: Steve White || 11/05/2012 00:00 || Comments || Link || [336077 views] Top|| File under:
Israel-Palestine-Jordan
Abbas: I Did Not Give Up on the Right of Return
[An Nahar] Paleostinian leader the ineffectual Mahmoud Abbas


... a graduate of the prestigious unaccredited Patrice Lumumba University in Moscow with a doctorate in Holocaust Denial...


has denied giving up on the refugees' right of return, saying remarks about not returning to his home town, which is now in Israel, was a "personal position."

"I have never and will never give up the right of return," he told Egypt's al-Hayatt Egyptian satellite channel late on Saturday, according to a transcript released on Sunday.

In the interview, Abbas sought to explain remarks he made in an interview with Israel's Channel 2 television on Friday in which he appeared to renege on the right of Paleostinian refugees to return to homes they either fled from or were forced out of during the 1948 war which attended Israel's creation.

"I want to see Safed," he told Channel 2, referring to the town where he grew up which is now in northern Israel. "It's my right to see it but not to live there."

His remarks were hailed as "courageous" by Israeli President Shimon Peres but sparked fury in the

Hamas, always the voice of sweet reason,

-run

Gazoo

Strip where thousands poured onto the streets in protest.

"Talking about Safed is a personal position and does not mean giving up the right of return," he told al-Hayatt.

"No-one can give up the right of return as all international texts and Arab and Islamic decisions refer to a just and agreed solution to the refugee issue, according to U.N. Resolution 194, with the term 'agreed on' meaning agreed with the Israeli side," he said.

Posted by: Fred || 11/05/2012 00:00 || Comments || Link || [336066 views] Top|| File under: Palestinian Authority
Israel Says New Missile Defense Test Successful
[An Nahar] The Israeli air force has successfully tested an upgraded version of its "Iron Dome" missile defense system, the defense ministry said on Sunday.

"This test constitutes a new success in the project to strengthen the Iron Dome's performance," Defense Minister Ehud Barak said in a statement.

"Israel has invested an enormous budget to finance the different missile defense systems that should allow us to protect the whole of our territory within a few years," he added.

Israeli television said the latest version of the Iron Dome is designed to intercept medium-range missiles, such as those possessed by Syria and Hizbullah.

The first Iron Dome battery was installed in March 2011 near Beersheva in the Negev desert region, 40 kilometers (25 miles) from the

Gazoo

Strip, and has intercepted more than 100 rockets since then.

Posted by: Fred || 11/05/2012 00:00 || Comments || Link || [336067 views] Top|| File under:
Syria-Lebanon-Iran
Obama's Secret Woman in Tehran
Hard to believe. Wonder if they are paying her danger money for this job ... she'll be doing time in a rotten jail cell in Tehran if bombs start falling.


A Chicago lawyer is the key player behind the secret talks between the US and Iran. Yedioth Ahronoth reported Monday. A close friend of Michelle Obama, Valerie Jarrett is assisting the US government communicate behind the scenes with the representatives of Iran's supreme leader Ali Khamenei.

Jarret, who was born in the Iranian city of Shiraz, is a senior advisor to US President Barack Obama.

Last month, The New York Times reported that the US government is engaged in secret talks with Iran aimed at establishing a direct line of communication once the US presidential elections are over.

The National Security Council's spokesperson denied there is any agreement between the US and Iran regarding direct talks, but the following day senior government officials confirmed that talks took place though no future meeting was scheduled.

The US has tried to keep the secret contacts under wraps since some of the countries involved in the public negotiations, such as Russia, were excluded from them. Israel was originally surprised to learn of the talks, but state officials now reveal that they were going on for several months. The talks, they claim, were initiated and led by Jarret, and took place in Bahrain.

The US State Department estimated the economic pressure on Iran will peek in February or March, immidiately after the president-elect takes office, rendering the talks over Iran's nuclear program -- in case they materialize -- with potentially positive results.
Posted by: Raider || 11/05/2012 12:39 || Comments || Link || [336083 views] Top|| File under:
Iran manufactures VTOL drone
Iranian experts have succeeded to build a vertical take-off and landing (VTOL) drone which will be unveiled in the coming months, Mehr reported.


So they have an unmanned helicopter, and this is news...

The drone is being manufactured by researchers from the Mazandaran Science and Technology Park. It is the first time that such a drone is being manufactured in the world. It will be unveiled during the festivities marking the 34th anniversary of the Islamic Revolution in mid-winter.

"This drone which enjoys ultra-modern technology and is being built for the first time in the world will be unveiled in Bahman (Jan. 20-Feb. 18), concurrent with the ten-day dawn celebrations," Abbas Jam, the lead researcher, told the Mehr News Agency.

The drone does not require runways at all and can take off and land vertically.


Just like a helicopter, in fact...
Posted by: Steve White || 11/05/2012 00:00 || Comments || Link || [336066 views] Top|| File under:
Iran threatens again to stop all oil exports
Azerbaijan, Baku -- Iranian Oil Minister Rostam Qasemi threatened on Saturday that the country will halt all its oil exports if the "external pressures" maintain on the Islamic Republic's oil sector.


Okay. Go ahead. We dare you.

"We have been trying to negotiate to help the oil sector suffer the least losses, but if pressures and restrictions go on, we will revise the policy to supply oil to the industrial world," ISNA quoted Qasemi as saying.

On October 23, Qasemi was quoted by news agencies at the World Energy Forum in Dubai as saying that Iran had contingency plans to survive without any oil revenue if further sanctions were applied. The sanctions are meant to pressure Iran into suspending its uranium enrichment. Western nations suspect that it is meant to enable Iran to produce nuclear weapons.

"If you continue to add to the sanctions, we cut our oil exports to the world," the minister was quoted as saying. "We are hopeful that this doesn't happen, because citizens will suffer. We don't want to see European and U.S. citizens suffer."

Iran's oil crude export has fallen reportedly from 2.3 mbpd in 2011 to above 1 mbpd.
Posted by: Steve White || 11/05/2012 00:00 || Comments || Link || [336071 views] Top|| File under:
Ahmadinejad Summoned by MPs over Monetary Woes
[An Nahar] Iran's parliament on Sunday summoned President
Mahmoud Short Round Ahmadinejad for a grilling over his handling of last month's currency crisis which saw the rial plunge 40 percent against the dollar, state media said.

A total of 77 deputies in the 290-seat conservative-dominated parliament submitted a petition requiring Ahmadinejad to explain the "government's procrastination in managing the forex market," official IRNA news agency said.

According to the constitution, a petition demanding that the president come to the majlis, or parliament, to answer questions must be signed by a minimum of 74 deputies.

The president now has one month to appear before the deputies with his replies.

The petition submitted on Sunday says that rial fell from 22,000 to 40,000 against the dollar in the space of 20 days last month, "due to Central Bank inaction ... which caused inflation along with economic slowdown, disrupting the activities of the economic players."
Posted by: Fred || 11/05/2012 00:00 || Comments || Link || [336063 views] Top|| File under: Govt of Iran
Who's in the News
47
[untagged]
3
Govt of Syria
3
Govt of Pakistan
2
Jamaat-e-Islami
2
TTP
1
al-Shabaab
1
Govt of Iran
1
Palestinian Authority
1
Thai Insurgency
1
Boko Haram
Bookmark
E-Mail Me
The Classics
The O Club
Rantburg Store
The Bloids
The Never-ending Story
Thugburg
Gulf War I
The Way We Were
Bio
Merry-Go-Blog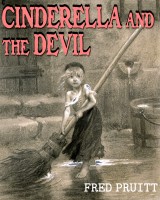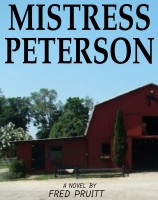 On Sale now!


A multi-volume chronology and reference guide set detailing three years of the Mexican Drug War between 2010 and 2012.

Rantburg.com and borderlandbeat.com correspondent and author Chris Covert presents his first non-fiction work detailing the drug and gang related violence in Mexico.

Chris gives us Mexican press dispatches of drug and gang war violence over three years, presented in a multi volume set intended to chronicle the death, violence and mayhem which has dominated Mexico for six years.
Click here for more information


Meet the Mods
In no particular order...


Steve White
Seafarious
tu3031
badanov
sherry
ryuge
GolfBravoUSMC
Bright Pebbles
trailing wife
Gloria
Fred
Besoeker
Glenmore
Frank G
3dc
Skidmark



Better than the average link...



Rantburg was assembled from recycled algorithms in the United States of America. No trees were destroyed in the production of this weblog. We did hurt some, though. Sorry.
35.175.107.142

Help keep the Burg running! Paypal: