Bangladesh
Buddhists point at police super
[Bangla Daily Star] Buddhist leaders yesterday demanded removal of the Cox's Bazar superintendent of police and immediate action against him for his alleged inaction during the recent atrocities on the minority community in Ramu.

They made the demand at a closed-door meeting with Prime Minister's Foreign Affairs Adviser Gowher Rizvi in Ramu. The SP, Selim Mohammad Jahanagir, was present.

The leaders handed over the adviser a seven-point charter of demands to bring back communal harmony in the upazila.

Incensed apparently by a Facebook posting of a photo derogatory to the holy Koran, religious bigots in Ramu destroyed 12 pagodas and more than 50 houses on the night of September 29.

The charter held inaction of the police responsible for the atrocities on the Buddhists. "Had the police played its due role, the situation would not have been so grave."

The demands include immediate identification of the culprits, their arrest and meting out exemplary punishment to them, formation of a special tribunal for a fair and neutral probe into the atrocities, engagement of senior and experienced

Sherlocks

in the probe, appointments of competent OC at Ramu Police Station and SP in Cox's Bazar, better treatment for top monk Satyapriya Mohathero and financial support to the family of Swapan Barua, who died of heart attack after seeing the destroyed monasteries.

Posted by: Fred || 11/04/2012 00:00 || Comments || Link || E-Mail|| [336063 views] Top|| File under:
Home Front: WoT
Benghazi: Laser Capability -- Gen Ham in DC on 911
Jennifer is still listening -- worry about her and her sources.



Sources who have debriefed the team that was at the CIA annex the night of the attack in Benghazi say that the CIA operators from the Global Response Staff, or GRS, were equipped with Mark 48 machine guns and had two types of laser capability. Each weapon had both a "passive" as well as a "visible" laser that could be used against the Libyan attackers.

The presence of laser capability on the roof of the CIA annex confirms what Fox News sources that night in Benghazi originally said, which is that they had laser capability and for 5 hours and 15 minutes were wondering where the usual overhead air support was, especially since, according to this source, they radioed from the annex beginning as early as midnight asking for it.

The presence of lasers raises more questions about why air support was not sent to Benghazi even protectively once it became clear that the fighting had followed the CIA rescue team back to the annex.

U.S. military officials say they "thought the fighting was over" after the team left the consulate and that there was a lull in the fighting.

Fox News has learned the guns were fitted with PEQ-15 lasers. The "passive" laser is not visible to the naked eye but can help team members identify hostile forces when the shooter is wearing NODS, or Night Observation Device attached to their helmet. The visible laser system places a red dot on the attacker and warns the attacker not to shoot, encouraging them to flee the scene. U.S. troops often use the visible laser to scare children or other civilians who find themselves in the middle of combat activity. When civilians see the laser they often back off in order not to be shot.

The GRS team that was present at the CIA annex provided security for the CIA station, as they do around the world. They are highly trained in countersurveillance, close target reconnaissance and in depth reconnaissance. Enemy fighters have learned in Afghanistan and Iraq to use their cell phones to follow or intercept these "passive" lasers without having night vision or NODS.

The Annex team also had Ground Laser Designators, or GLD. This kind of laser equipment emits code and signal when there is overhead air support, unmanned aerial surveillance, drones or Spectre gunships, for instance.

A source present the night of the attack says that the GRS team that was defending the annex asked where the air support was at midnight. Former SEALs Tyrone Woods and Glen Doherty were killed 5 hours and 15 minutes later.

The military is preparing a timeline from the night of the Benghazi attack and plans to outline what assets were available to commanders in the region, including AFRICOM commander General Carter Ham, who was visiting Washington, D.C., on September 11 and was in the Pentagon overseeing the operation that night.

Pentagon spokesman George Little says, "On the night of the attack on American personnel and facilities in Benghazi, there were no armed unmanned aerial vehicles over Libya, and there were no AC-130s anywhere close."

On Thursday, the CIA excluded Fox News from a briefing for a small group of reporters in which they provided a timeline from the night of the attack in which they explain that at 5:15 a.m. (7 hrs and 28 minutes after the attack on the consulate began) five mortars are fired at the annex, three of them striking the roof and killing Woods and Doherty.

The CIA told the Washington Post's David Ignatius that "the rooftop defenders never 'laser the mortars' as has been reported," a reference to an earlier Fox News report. The CIA added the "defenders have focused their laser sights earlier on several Libyan attackers, as warnings not to fire."

The U.S. military says that two unarmed Predators were overhead Benghazi that night and providing one stream of video back to Washington beginning at 11:11 p.m. (1 hr and 24 minutes) after the attack began.

U.S. military sources say that the second Predator was not armed even though it took off from Sigonella Air Base in Sicily after the attack began to provide back up to the first Predator which was at the end of its orbit and running low on fuel. US commanders say that in reference to the drones positioned at Sigonella: "Not all aircraft are armed. Ours are not."

According to military sources, Libyan authorities have not given the U.S. military permission to fly armed drones over populated areas like Benghazi. However, for some time the unmanned aerial drones that have been watching Libya's chemical weapons sites did have permission to be armed.

Posted by: Sherry || 11/04/2012 11:34 || Comments || Link || E-Mail|| [336079 views] Top|| File under:
US urged to seek open accords over drones
[Dawn] The US administration should seek open agreements with host countries before conducting drone strikes inside their territories, The Washington Post said on Friday.


In a lead editorial, the newspaper's editorial board sought more political accountability for the unmanned strikes, more checks and balances and more collaboration with allies.

The Post also suggested that drone strikes should be carried out by military forces rather than by the CIA and as with other military activities, they should be publicly disclosed and subject to congressional review.

"The process and criteria for adding names to kill lists in non-battlefield zones should be disclosed and authorised by Congress — just like the rules for military detention and interrogation," said the newspaper, which is published from the US capital and is popular among American

politician

s and officials.

"Before operations begin in a country, the administration should, as with other military operations, consult with Congress and, if possible, seek a vote of authorisation. It should seek open agreements with host countries and other allies," the paper suggested.

The Post, however, noted that there might be cases where the president must act immediately against an imminent threat to the country, perhaps from an unexpected place.

"But to institutionalise a secret process of conducting covert drone strikes against Islamic fascisti across the world is contrary to US interests and ultimately unsustainable," it warned.

The Post quoted its own report, saying that the US administration is working to institutionalise the system of creating "kill or capture" lists and is contemplating the use of drones in more countries where jihadist forces are active, including Libya and Mali.

Posted by: Fred || 11/04/2012 00:00 || Comments || Link || E-Mail|| [336063 views] Top|| File under: al-Qaeda
India-Pakistan
Robbery case: Court wants terrorism clauses included in FIR
[Dawn] An anti-terrorism court here on Friday took notice of the non-inclusion of sections of Anti Terrorism Act (ATA) in a case of robbery allegedly committed by an official of Intelligence Bureau and four

coppers

and directed the senior superintendent of police (investigation) and district public prosecutor to explain whether provisions of ATA and those of kidnapping were not applicable to this case.

The court presided over by Syed Asghar Shah summoned SSP (investigation) Sajid Mohmand and the public prosecutor and inquired from them why section 7 of the ATA and section 365-A of Pakistain Penal Code, related to kidnapping for ransom, were not included in the FIR of the case.

The officials claimed that these sections were not attracted in the instant case. However,


the man who has no enemies isn't anybody and has never done anything...


the presiding officer directed them to prepare the case and assist the court on Saturday (Nov 3) on the said point. The judge observed that when the accused officials had kidnapped the complainant and looted him, why the said sections of laws were not applicable to them.
Posted by: Fred || 11/04/2012 00:00 || Comments || Link || E-Mail|| [336063 views] Top|| File under: Govt of Pakistan
Hand over wanted men: Bara tribe given ultimatum
[Dawn] The government on Friday gave three days ultimatum to Bar Qambarkhel tribe of Bara tehsil to hand over wanted

krazed killer

s, expel Afghan

holy men

from their area and close down all torture cells or vacate the region for a possible military operation.

Notices to this effect were served on Bar Qambarkhel elders during a jirga at Shah Kas Fort in Jamrud where Mehsud Scouts commandant Colonel Jawad Zia and local political agent Mutahir Zeb were also in attendance.

MNA Hamidullah Jan Afridi led the tribal elders, while Senator Haji Khan, ANP leader Imran Afridi, former senator Nasir Khan and notables Malik Zahir Shah, Malik Shamsher, Haji Shaukat and Haji Wajid Ali accompanied him.

Sources said Colonel Jawad made it clear to Bar Qambarkhel elders that they had failed to honour all their written and verbal commitments regarding the handing over of wanted

krazed killer

s, the closure of private jails or torture cells, and expulsion of anti-Pakistain Afghan

holy man

s serving in Bar Qambarkhel mosques.

They said of late, security officials declined meetings with Bar Qambarkhel elders over the possible military operation.

According to sources, four months ago, the Khyber Agency
political administration had suspended all official privileges of Bar Qambarkhel elders to force them to hand over some people whose names were given to them by security officials a few months ago.Security officials had also accused some local

rustics

of harbouring

krazed killer

s.

The meeting is the first ever high-level contact between tribal elders of Bara and senior military and government officials after the start of a military operation in Bara on Sept 1, 2009.

Sources said the Bar Qambarkhel

rustics

were told that all entry and exit routes to their area would remain closed, while curfew would be imposed until November 5 to prevent escape of wanted Islamic fascisti from the area.

"The Bar Qambarkhel elders were told in clear terms to pack up and leave the area if we are not able to honour their commitment and collective territorial responsibilities because this time the government wants to establish its writ in Bara at all costs," a source said.

Sources said the Bar Qambarkhel

rustics

were told that they would be responsible for all actions and activities of Amr Bil Marof Wa Nahi Anil Munkir, a banned outfit operating in their area.

MNA Hamidullah Jan Afridi later told Dawn that the tribal elders would consult other members of the tribe on the ultimatum.

"I believe we all will give dialogue a serious chance to resolve the matter for good," he said.

The MNA said the jirga members would try to begin their conciliatory task from Bar Qambarkhel and if they succeeded, the process would then be extended to entire Bara and possibly to the whole of Fata.

Posted by: Fred || 11/04/2012 00:00 || Comments || Link || E-Mail|| [336063 views] Top|| File under: Govt of Pakistan
SC orders action against Taliban, armed groups in Karachi
[Dawn] The Supreme Court has ordered the Sindh government to take immediate action against all

gang

s in Bloody Karachi


...formerly the capital of Pakistain, now merely its most important port and financial center. It may be the largest city in the world, with a population of 18 million, most of whom hate each other and many of whom are armed and dangerous...


, including the Taliban, DawnNews reported.

In an interim order issued Saturday, the Supreme Court's bench five-member hearing a case for the implementation of the apex court's earlier order in a suo motu
...a legal term, from the Latin. Roughly translated it means I saw what you did, you bastard...
case related to the law and order situation in

Bloody Karachi

directed the provincial government to arrest all prisoners released on parole and present them before it.

The bench was headed by Justice Anwer Zaheer Jamali with Justices Sarmad Jalal Osmany, Khilji Arif Hussain, Gulzar Ahmed and Amir Hani

Mohammedan

as members.

The order, which constitutes eight pages, says that the provincial government should take the issue of the presence of the Taliban in

Bloody Karachi

seriously.

In an earlier hearing on the same case, Justice Jamali had said there were reports of between 6,000 and 7,000 Taliban activists having made their way into the city. The court had then directed Sindh police chief Fayyaz Leghari to submit a detailed report in this regard.

During the previous hearing, Inspector-General of Prisons Zafar Abbas Bukhari has presented to the court a list of 193 convicts and 35 under-trial prisoners who were released on parole since 2003.

Commenting on the report, Justice Jamali has remarked: "This is a very serious issue. It seems a parallel judicial system is being run by the home department and convicts are being released even after their convictions are upheld."

The bench, in its short order on Saturday, ordered that the 35 under-trial prisoners released on parole be tossed in the clink
Into the paddy wagon wit' yez!
on immediately. It further stated that the police and other law enforcement agencies had failed in providing security to the citizens.

The court also directed the Sindh government to take immediate steps to protect the citizens against

assassination

s. Moreover, the court also ordered that all firearm licenses should be computerised within three months and all previous non-computerised licenses be cancelled.

The interim verdict also ordered authorities to take action against illegal unregistered vehicles in the city, directing the government to implement its all of its directives within three months' time.

Posted by: Fred || 11/04/2012 00:00 || Comments || Link || E-Mail|| [336068 views] Top|| File under: Govt of Pakistan
Syria-Lebanon-Iran
US-planned opposition overhaul taking shape
AMMAN: Details emerged yesterday of plans to reshape Syria's opposition into a representative government-in-exile, on the eve of key talks between regime opponents. The talks starting today in Doha come amid US criticism of the main exiled opposition group, the Syrian National Council (SNC), which Secretary of State Hillary Clinton said this week was not representative.

Reports have emerged that Washington is pressing for an overhaul of the opposition, with long-time dissident Riad Seif touted as the potential head of a new government-in-exile dubbed the Syrian National Initiative.

Seif and about two dozen other leading opposition figures gathered in Jordan's capital Amman this week and came up with proposals for a new body to represent the disparate groups opposing President Bashar Assad.
Posted by: Steve White || 11/04/2012 00:00 || Comments || Link || E-Mail|| [336070 views] Top|| File under:
Assad Must Step down before Dialogue, Say Opposition Figures
[An Nahar] A group of key Syrian political opposition figures including former Premier Riad Hijab and long-time dissident Riad Seif have ruled out any dialogue with Damascus


...The place where Pencilneck hangs his brass hat...


before
Hereditary President-for-Life Bashir Pencilneck al-Assad


Despoiler of Deraa...


steps down.

The consensus was reached at a meeting in Amman attended by 25 opposition figures ahead of a key meeting of the Syrian National Council in the Qatari capital to decide the future of the exiled opposition bloc, Hijab's office said in a statement received on Saturday.

"Assad and his entourage leaving power is a non-negotiable precondition for any dialogue aimed at finding a non-military solution, if that is still possible," they agreed.

Among others who attended the Amman meeting on Thursday were Ali Sadreddin Bayanuni of the

Moslem Brüderbund

, Wael Mirza of the SNC, veteran Walid Bunni and Michel Kilo as well as Kurdish and tribal representatives.

Reports have emerged that Washington wants an overhaul of the opposition, amid concerns that the SNC is not representative enough, with Seif touted as the potential head of a new government-in-exile.

The United States is expected to press in Doha on Sunday for a new umbrella organization to unite the country's fractured regime opponents.

Posted by: Fred || 11/04/2012 00:00 || Comments || Link || E-Mail|| [336075 views] Top|| File under: Govt of Syria
Salehi Says Israel 'Benefits' from Hasan Assassination
[An Nahar] Iranian Foreign Minister Ali Akbar Salehi said that Israel is the "primary beneficiary" from the

liquidation

of Internal Security Forces Intelligence Bureau head Wissam al-Hasan to distract the public opinion to other matters.

"What will Syria benefit from killing him?" Salehi wondered in an interview expected to be published in the Kuwaiti al-Rai newspaper and the Qatari al-Watan newspapers on Saturday.

Salehi pointed out that al-Hasan uncovered 30 Israeli spy networks in

Leb

, "which indicates that Israel is solely the number one beneficiary from his

liquidation

."

Posted by: Fred || 11/04/2012 00:00 || Comments || Link || E-Mail|| [336063 views] Top|| File under: Govt of Iran
Israel Complains to U.N. over Syrian Tanks in Golan
[An Nahar] Israel lodged a complaint with United Nations


...an international organization whose stated aims of facilitating interational security involves making sure that nobody with live ammo is offended unless it's a civilized country...


monitors on Saturday after three Syrian tanks entered the demilitarized Golan Heights zone that separates the two countries, a military spokeswoman said.

"Three Syrian tanks entered the demilitarized zone near the central Golan heights and the Israel Defense Forces filed a violation complaint to the U.N.," a statement said.

The spokeswoman told Agence

La Belle France

Presse the incident occurred on Saturday morning, at some distance from Israeli positions on the strategic plateau.

Posted by: Fred || 11/04/2012 00:00 || Comments || Link || E-Mail|| [336065 views] Top|| File under: Govt of Syria
Who's in the News
35
[untagged]
5
Govt of Pakistan
4
Govt of Syria
2
al-Qaeda in Iraq
1
Ansar Dine
1
Arab Spring
1
Boko Haram
1
Govt of Iran
1
Govt of Sudan
1
Taliban
1
TTP
1
al-Qaeda
1
al-Qaeda in Arabia
1
al-Shabaab
Bookmark
E-Mail Me
The Classics
The O Club
Rantburg Store
The Bloids
The Never-ending Story
Thugburg
Gulf War I
The Way We Were
Bio
Merry-Go-Blog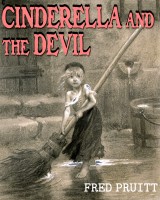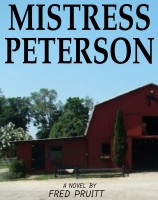 On Sale now!


A multi-volume chronology and reference guide set detailing three years of the Mexican Drug War between 2010 and 2012.

Rantburg.com and borderlandbeat.com correspondent and author Chris Covert presents his first non-fiction work detailing the drug and gang related violence in Mexico.

Chris gives us Mexican press dispatches of drug and gang war violence over three years, presented in a multi volume set intended to chronicle the death, violence and mayhem which has dominated Mexico for six years.
Click here for more information


Meet the Mods
In no particular order...


Steve White
Seafarious
tu3031
badanov
sherry
ryuge
GolfBravoUSMC
Bright Pebbles
trailing wife
Gloria
Fred
Besoeker
Glenmore
Frank G
3dc
Skidmark



Better than the average link...



Rantburg was assembled from recycled algorithms in the United States of America. No trees were destroyed in the production of this weblog. We did hurt some, though. Sorry.
3.231.217.107

Help keep the Burg running! Paypal: