Afghanistan
Isaf Mandate Does Not Allow Cross-Border Action: Katz
[Tolo News] The NATO


...the North Atlantic Treaty Organization. A cautionary tale of cost-benefit analysis....


-led international forces (Isaf) in Afghanistan cannot take military action against any cross-border incursions into the country because this was excluded from the Isaf mandate at the start of the Afghan war in 2001, an Isaf

front man

said Monday.

Brig Gen Gunter Katz said that the proposal of the Afghan delegation at the first Bonn Conference in 2001 which sought to obligate Isaf to defend Afghanistan from any foreign threats was never accepted by the United Nations


...where theory meets practice and practice loses...


"In the first Bonn conference in December 2001 there was a proposal of the Afghan delegation to include the protection of the border of Afghanistan in one of the annexes.

Actually this annex was part of the Bonn proposal however, this annex never made it into our mandate that we received from the United Nations," Katz said at the

presser

in Kabul.

The Isaf mandate obliged the NATO-led forces to prevent Afghanistan from becoming a safe haven for

hard boyz

again, Katz said.

His comments come after both countries have increasingly blamed each other of harbouring

Death Eaters

who conduct attacks on the other side of the border.

The Afghan government has also accused Pakistain military of shelling some of its eastern provinces and has requested Isaf's assistance in stopping the attacks.

Katz emphasised that the ongoing cross-border attacks between both Afghanistan and Pakistain is a matter of concern for Isaf and negotiations are underway to tackle the issues.

"It remains a matter of concern that there is cross-border of activities on both side of the borders and we understand that there is a need to step up the fight against the terrorism and extremism in the border area," Katz said.

Posted by: Fred || 10/30/2012 00:00 || Comments || Link || E-Mail|| [330 views] Top|| File under:
Faryab Bombing Blamed on Pakistan
[Tolo News] Reaction to Friday's

suicide kaboom

in Faryab province continued Monday with international leaders sending letters of condolence to President Hamid Maybe I'll join the Taliban Karzai
... A former Baltimore restaurateur, now 12th and current President of Afghanistan, displacing the legitimate president Rabbani in December 2004. He was installed as the dominant political figure after the removal of the Taliban regime in late 2001 in a vain attempt to put a Pashtun face on the successor state to the Taliban. After the 2004 presidential election, he was declared president regardless of what the actual vote count was. He won a second, even more dubious, five-year-term after the 2009 presidential election. His grip on reality has been slipping steadily since around 2007, probably from heavy drug use...
as the head of the religious Ulema Council blamed Pakistain.

Karzai's office on Monday released a statement that it had received official letters of condolence from Turkey, Spain and

La Belle France

which strongly condemned the attack and conveyed their support at Afghanistan's efforts for peace.

It came after the head of Afghanistan's National Ulema Council, who went with Karzai to Faryab on Sunday to meet the families of the bombing's victims, accused Pakistain of planning such

suicide kaboom

s.

"We spread the Islamic religion to the others and they announce Jihad against us. They themselves have said that Jihad in Afghanistan is the defense of Pakistain," Qeyamudin Kashaf said Sunday, adding that suicide attacks went against the tenants of Islam.

Meanwhile,


...back at the wine tasting, Vince was about to start tasting his third quart...


Afghanistan's Independent Human Rights Commission chief Mohammad Musa Mahmoodi said a complete investigation was needed.

"We want a full investigation of the incident and punishment of the perpetrators so that people know who was behind the attack," he told TOLOnews on Monday.

"The government should exclude any parties trying to misuse the peace efforts of the Afghan government for launching such deadly and horrifying attack," he added.

International Human Rights Watch


... dedicated to bitching about human rights violations around the world...


(HRW) concurred with Mahmoodi, saying the incident might even be considered a war crime.

"This is a troubling incident obviously, and especially troubling because it comes on a religious holiday," HRW researched in Kabul Heather Barr told TOLOnews.

"The incident absolutely should be investigated to determine whether what happened was a war crime. Even during a war, people have a responsibility on both sides to protect civilians, to not intentionally target civilians. If there is going to be harm to civilians it should be less the military objective which is achieved by this attack than what happens during war," she said.

"So, it's very important that not just the Afghan government but also the international community, the United Nations


...where theory meets practice and practice loses...


and the Human rights commissions should try to understand what happened and see if there are people to blame that should be punished," Barr added.

Afghan

politician

s also condemned the attack on Monday with the Second Vice Speaker of Parliament Nehmatullah Ghafari saying they denounced the bombing in the strongest possible terms.

Paktika


...which coincidentally borders South Wazoo...


MP Nader Khan Katawazi reiterated calls for an investigation and suitable punishment.

"We seriously ask the Afghan government to do the same to those who launch such attacks," he said Monday.

Karzai also addressed a gathering on Sunday in his visit to Faryab, saying that whoever carried out the attack was the enemy of Islam and the enemy of the Afghan people's happiness.

Karzai mentioned that among the families he met was a child who lost a number of family members in the attack, pledging to support the surviving members of the family.

The child said to him that six of this family were killed and two children

were maimed

, with him being the eldest now at home.

"How do I find food or an education?" Karzai said the child asked him.

But some Faryab residents criticised Karzai during his visit, saying that various

gunnies

had been released from prison and they had returned to carry out attacks, killing the innocent people.

Over forty people were killed and around fifty others injured in Friday's single-bomb suicide attack at the Eid Gah mosque in Faryab's capital Maimana city.

Posted by: Fred || 10/30/2012 00:00 || Comments || Link || E-Mail|| [360 views] Top|| File under: al-Qaeda in Pakistan
Saudi Arabia to build $100-million Islamic centre in Kabul
[Dawn] Soddy Arabia


...a kingdom taking up the bulk of the Arabian peninsula. Its primary economic activity involves exporting oil and soaking Islamic rubes on the annual hajj pilgrimage. The country supports a large number of princes in whatcha might call princely splendor. When the oil runs out the rest of the world is going to kick sand in their national face...


will build a massive Islamic centre complete with a university and a mosque in Afghanistan, an Afghan minister said Monday, describing the project as "grand and unique".

Estimated to cost up to $100 million, the centre on a hilltop in central Kabul will house up to 5,000 students, Dayi-Ul Haq Abed, the acting Hajj and religious affairs minister told AFP.

It will be named after
King of the Arabians, Sheikh of the Burning Sands Abdullah


... Fifth out of 37 sons of King Abdulaziz to ascend to the throne. He is, after his half-brothers Bandar and Musa'id, the third eldest of the living sons of Abdul Aziz ibn Saud. Abdullah's mother is from the Rashid clan, longtime rivals of the Saud. He has 6 sons and 15 daughters and about $20 billion. His youngest son is just seven years old...


bin Abdulaziz, the minister added.

"The agreement was signed last week in Jeddah. The construction will start next year, in couple of months or so," Abed said.

The mosque, similar to the Faisal Mosque in the Pak capital of Islamabad that was also built by oil-rich Saudi Arabia in 1980s, will hold 15,000 worshippers at a time.

The minister said the centre will be run jointly by the Saudi and Afghan ministries of religious affairs. Other universities in Afghanistan are run by the higher education ministry.

Saudi Arabia was one of only three countries – along with Pakistain and the United Arab Emirates – that recognised the hardline Islamist Taliban regime during its rule in Afghanistan from 1996-2001.
Posted by: Fred || 10/30/2012 00:00 || Comments || Link || E-Mail|| [500 views] Top|| File under:
Africa Horn
Saudi embassy linked with terrorist funding in Ethiopia
The wife of a senior Ethiopian politician was on Monday charged with funnelling money from the Embassy of Saudi Arabia to Islamist terror groups, at a hearing at the Ethiopian Federal High Court, on Monday.

Habiba Mohammed, wife of former Minister for the Civil Service Junedin Sado, was one of 29 Muslim activists accused of criminal conspiracy to commit unspecified acts of terrorism -- charges that could attract the death penalty.

Those arrested were accused of belonging to, or supporting, the "Solution Seekers of the Muslim Community's Problems", a group that the prosecution contended is a terrorist organisation. Lawyers for the accused denied the charges.

A predominantly Christian country, Ethiopia has positioned itself as a bulwark in the U.S.-led war on terror in East Africa and has promulgated laws, such as the anti-terrorism proclamation 652 of 2009, which have an unusually broad definition of terrorism.

According to the prosecution, Ms. Habiba allegedly tried to steal 1.5 million Ethiopian Birr (approximately Rs. 45 lakh) from the Islamic Council of Ethiopia. He also allegedly received more than 50,000 ETB from the Saudi Arabian Embassy to fund "illegal activities" amongst Ethiopia's Muslim population.

She was arrested in July this year and the money was recovered from her car, according to local media reports. The Embassy of Saudi Arabia could not be reached for comment.
Posted by: tipper || 10/30/2012 03:46 || Comments || Link || E-Mail|| [363 views] Top|| File under:
Sudan Denies Iran Role in Bombed Arms Factory
[An Nahar] Sudan's foreign ministry on Monday denied that Iran had any involvement in a military factory which Khartoum says was attacked by Israeli aircraft last week.

"The Ministry of Foreign Affairs confirms what is known by all: that Iran has no need to manufacture weapons in Sudan, for Iran or for its allies," the ministry said in a statement.

"We want to deny any relation between Sudan's military manufacturing and any foreign partner."

Sudan's links to Iran have come under scrutiny after Khartoum accused Israel of sending four radar-evading aircraft to strike the Yarmouk military factory in the heart of the capital at midnight last Tuesday.

Israeli officials have expressed concern


...meaning the brow was mildly wrinkled, the eyebrows drawn slightly together, and a thoughtful expression assumed, not that anything was actually done or indeed that any thought was actually expended...


about arms smuggling through Sudan and have long accused Khartoum of serving as a base of support for

snuffies

from the Islamist

Hamas, always the voice of sweet reason,

movement that rules the

Gazoo

Strip.

Israel refused all comment on Khartoum's allegations about the factory blast.

But a top Israeli defence official, Amos Gilad, said last week that Sudan "serves as a route for the transfer, via Egyptian territory, of Iranian weapons to Hamas and Islamic Jihad
...created after many members of the Egyptian

Mohammedan

Brotherhood decided the organization was becoming too moderate. Operations were conducted out of Egypt until 1981 when the group was exiled after the

liquidation

of President Anwar Sadat. They worked out of Gaza until they were exiled to Lebanon in 1987, where they clove tightly to Hezbollah. In 1989 they moved to Damascus, where they remain a subsidiary of Hezbollah...
terrorists."

Sudan's foreign ministry called Israel an "outlaw state... trying its best to pass fabricated information through different sources that have a link with Israel, in an effort to provide reasons for its aggression.

"This includes talk about claimed relations between the al-Yarmouk compound and Iran and Syria, and the Hamas Islamic struggle movement in Paleostine, and Hezbollah in

Leb

."

Posted by: Fred || 10/30/2012 00:00 || Comments || Link || E-Mail|| [319 views] Top|| File under: Govt of Sudan
Africa North
NYT: Libya Warnings Were Plentiful, but Unspecific
WASHINGTON -- In the months leading up to the Sept. 11 attacks on the American diplomatic mission in Benghazi, the Obama administration received intelligence reports that Islamic extremist groups were operating training camps in the mountains near the Libyan city and that some of the fighters were "Al Qaeda-leaning," according to American and European officials.

The warning about the camps was part of a stream of diplomatic and intelligence reports that indicated that the security situation throughout the country, and particularly in eastern Libya, had deteriorated sharply since the United States reopened its embassy in Tripoli after the fall of Col. Muammar el-Qaddafi's government in September 2011.


Did Champ and Hillary know about all this? They should have, of course, but it would be nice to get them on the record. How could we leave an ambassador tooling around the country with no more than a small security detachment when it was 'deteriorating' like this?

By June, Benghazi had experienced a string of assassinations as well as attacks on the Red Thingy Cross and a British envoy's motorcade. Ambassador J. Christopher Stevens, who was killed in the September attack, e-mailed his superiors in Washington in August alerting them to "a security vacuum" in the city. A week before Mr. Stevens died, the American Embassy warned that Libyan officials had declared a "state of maximum alert" in Benghazi after a car bombing and thwarted bank robbery.


Again, did Hillary know this? Did the official at Foggy Bottom in charge of embassy/consulate security know this?

In the closing weeks of the presidential campaign, the circumstances surrounding the attack on the Benghazi compound have emerged as a major political issue, as Republicans, led by their presidential candidate, Mitt Romney, have sought to lay blame for the attack on President Obama, who they argued had insufficiently protected American lives there.

Interviews with American officials and an examination of State Department documents do not reveal the kind of smoking gun Republicans have suggested would emerge in the attack's aftermath such as a warning that the diplomatic compound would be targeted and that was overlooked by administration officials.


Oh. Well. In that case. No 'smoking gun'. How rude of al-Qaeda not to give us a smoking gun...

What is clear is that even as the State Department responded to the June attacks, crowning the Benghazi compound walls with concertina wire and setting up concrete barriers to thwart car bombs, it remained committed to a security strategy formulated in a very different environment a year earlier.


So it was just the usual Foggy Bottom incompetence...

In the heady early days after the fall of Colonel Qaddafi's government, the administration's plan was to deploy a modest American security force and then increasingly rely on trained Libyan personnel to protect American diplomats -- a policy that reflected White House apprehensions about putting combat troops on the ground as well as Libyan sensitivities about an obtrusive American security presence.

In the following months, the State Department proceeded with this plan. In one instance, State Department security officials replaced the American military team in Tripoli with trained Libyan bodyguards, while it also maintained the number of State Department security personnel members at the Benghazi compound around the minimum recommended level.

But the question on the minds of some lawmakers is why the declining security situation did not prompt a fundamental rethinking of the security needs by the State Department and the White House. Three Congressional investigations and a State Department inquiry


...but no major American newspapers...

are now examining the attack, which American officials said included participants from Ansar al-Shariah, Al Qaeda in the Islamic Maghreb and the Muhammad Jamal network, a militant group in Egypt.

"Given the large number of attacks that had occurred in Benghazi that were aimed at Western targets, it is inexplicable to me that security wasn't increased," said Senator Susan Collins of Maine, the senior Republican on the Homeland Security and Governmental Affairs Committee, one of the panels holding inquiries.

Defending their preparations, State Department officials have asserted that there was no specific intelligence that warned of a large-scale attack on the diplomatic compound in Benghazi, which they asserted was unprecedented. The department said it was careful to weigh security with diplomats' need to meet with Libyan officials and citizens.


Why would it be 'unprecedented' for al-Qaeda to attack Americans in a spectacular way?

"The lethality of an armed, masked attack by dozens of individuals is something greater than we've ever seen in Libya over the last period that we've been there," Patrick F. Kennedy, the State Department's under secretary for management, told reporters at a news conference on Oct. 10.


The question, Patrick, is whether it's something one could foresee. There are plenty of us who could and did...

But David Oliveira, a State Department security officer who was stationed in Benghazi from June 2 to July 5, said he told members and staff of the House Committee on Oversight and Government Reform that he recalled thinking that if 100 or more assailants sought to breach the mission's walls, "there was nothing that we could do about it because we just didn't have the manpower, we just didn't have the facilities."

In developing a strategy to bring about the fall of Colonel Qaddafi, Mr. Obama walked a fine line between critics of any American involvement in Libya and those like Senator John McCain, Republican of Arizona, who advocated a stronger American leadership role. Mr. Obama's approach -- a NATO air campaign supported by the United States -- was a success.

After Colonel Qaddafi's fall, Mr. Obama proceeded with equal caution. He approved a plan to send to Tripoli a 16-member Site Security Team, a military unit that included explosive-ordnance personnel, medics and other specialists. "Day-to-day diplomatic security decisions were managed by career State Department professional staff," said Tommy Vietor, a spokesman for the National Security Council.

From the start, the State Department's Bureau of Diplomatic Security advised the embassy's security officer, Eric A. Nordstrom, that he needed to develop an "exit strategy" so that the Tripoli-based team could be replaced by Libyan guards and American civilian officials.


Why? There's mistake number one right there. The Site Security Team can stay as long as the ambassador damned well thinks he needs it. Rotate personnel if you must.

Charlene Lamb, one of the department's senior diplomatic security officials, told members of the House oversight committee last month that by June, one of her aides and Mr. Nordstrom had identified a need for 21 security positions and that 16 of them were to be filled by Libyan bodyguards. Americans were to fill the remaining slots, and two assistant regional security officers were also to be sent.


Why use Libyan guards at all? Tell the new government (politely) that until things settle down we're happy with our own people doing the security. If you must use Libyan personnel, keep the Site Security Team in the background, but don't send them home.

The security arrangements in Benghazi appeared to receive little scrutiny in Washington. During the Qaddafi government there had not been a mission there, and in December 2011 Mr. Kennedy issued a memo to keep the Benghazi mission open for only a year.

Housed in a rented compound, the mission and a nearby annex used by the Central Intelligence Agency enabled the United States to interact with Libyans in the eastern part of the country from a city that had been the cradle of their revolution.


So why close the consulate in a year? Sounds to me like we were doing what had to be done in Benghazi, in which case you need a compound and decent security.

But eastern Libya also had another face. Though the region had been a wellspring for the uprising against Colonel Qaddafi's government, it was also known as one of the major sources of militants who traveled to Iraq in 2007 to join the main terrorist group there, Al Qaeda in Mesopotamia.

The number of State Department security agents at the compound in Benghazi fluctuated, sometimes dipping to as few as two. Five American security agents were at the compound on Sept. 11 -- three stationed there and two traveling with Mr. Stevens.

In addition to the Americans, there were several armed Libyans who served as a quick-reaction force.


Who quickly bugged out...

The Americans were also able to call on the February 17 Martyrs Brigade, a militia supportive of the Libyan government. Yet another small group of Libyan guards stood watch at the gates and perimeter of the compound, but this group was unarmed and equipped with only whistles and batons.

When it came to weapons, the American security team was outgunned. The Americans were equipped with M4 rifles and side arms. But Libya was rife with rocket-propelled grenades, machine guns, mortars and AK-47s.

Much of the security depended on maintaining a low profile. When venturing into town, the Americans drove a Toyota Land Cruiser, from which they removed the diplomatic plates and which they intentionally did not wash. At one point, Mr. Nordstrom, the regional security officer, proposed establishing guard towers, but the State Department rejected that on the grounds that it would make the compound more conspicuous.
There was no doubt, however, that there were many in Benghazi who knew the compound's location. On June 6, a bomb was planted near the American Mission's outer wall, blowing out a 12-foot-wide hole. No one was injured.
On June 11, the lead vehicle of the British ambassador's convoy was hit by an armor-piercing rocket-propelled grenade, wounding a British medic and driver. The British envoy left Benghazi the next day, and the British post in the city was closed on June 17.
About the same time, the Red Cross in the city pulled out after it was attacked a second time. "When that occurred, it was apparent to me that we were the last flag flying in Benghazi; we were the last thing on their target list to remove," said Lt. Col. Andrew Wood, the head of the military security team in Tripoli.
In the event of a significant attack, Mr. Oliveira noted, the Americans were counting on the February 17th Brigade to rush to their aid, as it had during the June 6 bombing. The embassy had also established a series of "trip wires," classified benchmarks about intelligence on attack preparations or escalating unrest that would prompt the United States to evacuate the Benghazi compound. But the trip wires were not set off.

New security cameras with night vision capability were shipped to the Benghazi compound but were still sitting in crates when the September attack occurred.

The situation in eastern Libya, meanwhile, remained perilous. Small-scale camps grew out of training areas created last year by militias fighting Libyan government security forces. After the government fell, these compounds continued to churn out fighters trained in marksmanship and explosives, American officials said.


Clue. How many clues did we need?

Ansar al-Shariah, a local militant group some of whose members had ties to Al Qaeda in the Islamic Maghreb, a local Qaeda affiliate, operated a militant training camp whose location was well known to Benghazi residents. On the Friday after the attack, demonstrators overran it.

American intelligence agencies had provided the administration with reports for much of the past year warning that the Libyan government was weakening and had little control over the militias, including Ansar al-Shariah.

By early September, some Libyan officials in Benghazi were echoing the same security warnings as Mr. Stevens was relaying to Washington.
American officials continue to investigate the militants who carried out the attack. A Tunisian, who was apprehended by Turkish officials on a flight from Benghazi to Turkey and repatriated to Tunisia, was also involved, American officials said. It is not yet clear if the attackers who participated in the assault were trained in the camps.

Looking back, Mr. Nordstrom told a House hearing last month that a major question was the inability of the administration to react to the worsening environment on the ground.

"I was extremely pleased with the planning to get us into Libya," Mr. Nordstrom said. But after the initial security teams began rotating out of Libya months later, he said, "there was a complete and total absence of planning."
Posted by: Steve White || 10/30/2012 07:45 || Comments || Link || E-Mail|| [612 views] Top|| File under:
Situation Remains Difficult for Bani Walid Population, Red Cross Says
[Tripoli


...a confusing city, one end of thich is located in Lebanon and the other end of which is the capital of Libya. Its chief distinction is being mentioned in the Marine Hymn...


Post] The

Red Thingy

organization says that the humanitarian situation for the people of Bani Walid in Libya remains difficult. To help those who fled the city after heavy

festivities

last week, the International Committee of the

Red Thingy

(ICRC), working with the Libyan

Red Islamic Thingy

, distributed food, drinking water, medicine and other essential items to more than 10,000 people in the nearby cities of Tarhuna and Orban.

Many people had to get out of Bani Walid during the fighting in the city almost a month ago. The number of displaced people has been increasing, especially since

festivities

intensified about a week ago. Many of them have taken refuge in nearby towns, including Tarhuna (100 kilometres northwest of Bani Walid) and Orban (90 kilometres northwest).

Asma Khaliq Awan, the ICRC delegate who is coordinating aid in the area said that these people are distressed, confused and angry. "They left their homes with very few belongings and need help," he said.

Posted by: Fred || 10/30/2012 00:00 || Comments || Link || E-Mail|| [314 views] Top|| File under: Arab Spring
Africa Subsaharan
Suspected terrorists in Kenya linked to Obama family
Kenyan police officers continued their anti-terrorism operations on Sunday when they killed or arrested suspected members of a Somalia-based Islamist group, one of whom lived in the same western Kenya location as some family members of President Barack Obama who are alleged Muslim Wahhabists, according to sources.


That would be the family that had absolutely nothing to do with the stray baby one of them fathered on a foolish kaffir girl, then abandoned. The relationship is a curiosity, nothing more..

A suspect, Omar Faraj, who was allegedly involved in Wednesday's bombings that killed a police officer and two other suspected members of the Somalia-based al-Qaeda-affiliate, Al Shabaab, was killed by police officers who raided the suspect's home in Mombasa, Kenya, on Sunday morning, an Israeli police and counterterrorism source informed the Law Enforcement Examiner.

The source stated that the 29-year-old Faraj had been kept under close surveillance by a team of detectives from the police department's anti-terrorism bureau in Nairobi. Police were fearful that there would be retaliation from either Somali or Kenyan Muslims who dominate parts of Kenya.

The police also arrested a terrorism suspect in a nearby village on the Kenyan coast and confiscated several firearms and hand-grenades during their search for contraband.

The police identified that suspect as Titus Nyabiswa, 26, who had converted to Islam in the western part of that African country. Surprisingly, members of President Barack Obama's family are Muslims living in western Kenya, but the White House and the Obama national security team have been silent regarding al-Qaeda activity in the president's ancestral home, according to the Law Enforcement Examiner source.

Nyabiswa reportedly possessed several bomb detonators when he was arrested by highway patrol officers manning a police road block and he was handed over to the anti-terrorism police unit.

Police say the suspect and his accomplices were planning to carry out an attack in Kenya's second-largest city of Mombasa that has been the target of several grenade attacks in the past year.
Posted by: tipper || 10/30/2012 05:03 || Comments || Link || E-Mail|| [336 views] Top|| File under:
Home Front: Politix
GEN Carter Ham "Retires"
Former United States Ambassador to the U.N. John R, Bolton also mentioned Mr. Chaffetz's account, and contrasted it with Mr. Panetta's statement that General Ham had been part of the team that made the decision not to send in forces. "General Ham has now been characterized in two obviously conflicting ways," Mr. Bolton concluded. "Somebody ought to find out what he actually was saying on September the eleventh."
Posted by: KBK || 10/30/2012 11:08 || Comments || Link || E-Mail|| [498 views] Top|| File under:
India-Pakistan
Drone attacks render Pakistan's anti-terror efforts ineffective: Malik
[Dawn] Interior Minister Rehman Malik


Pak politician, Interior Minister under the Gilani government. Malik is a former Federal Investigation Agency (FIA) intelligence officer who rose to head the FIA during Benazir Bhutto's second tenure. Malik was tossed from his FIA job in 1998 after documenting the breath-taking corruption of the Sharif family. By unhappy coincidence Nawaz Sharif became PM at just that moment and Malik moved to London one step ahead of the button men. He had to give up the interior ministry job because he held dual Brit citizenship.


demanded a halt to US drone attacks in Pakistain, adding that, the attacks were rendering Pakistain's efforts to countering terrorism ineffective, DawnNews reported on Monday.

In an interview to a US-based television channel, Malik said that despite having all the resources, the United States was not making sufficient gains in Afghanistan.

Moreover, the minister said a military operation was not a solution to the problem of militancy in any region in the country.

On a question about Malala Yousufzai, the teenage Pak activist shot in the head by the Pak Taliban, Malik said she was the pride of Pakistain and that the people awaited her return after a full recovery.

Malik said the police had offered protection to Malala on three separate occasions, adding that, her father had refused security.

The minister said Malala was attacked by two men who were both Afghan nationals, adding that, they had come to Mingora with the help of a man named Ataullah, a resident of Swat.

He said the police was looking for both the attackers, adding that, Malala and her family would be provided with maximum security upon their return.
Posted by: Fred || 10/30/2012 00:00 || Comments || Link || E-Mail|| [352 views] Top|| File under: Govt of Pakistan
Pakistani, British, UAE ministers visit Malala's hospital
[Dawn] Pakistain's interior minister and the foreign ministers of

Britannia

and the UAE visited the English hospital treating shot Pak schoolgirl Malala Yousufzai on Monday,

Britannia

's Foreign Office said.



Britannia

's Foreign Office said the trio also met with the father of 15-year-old Malala, who was shot in the head by Tehrik-e-Taliban Pakistain (TTP)

gunnies

earlier this month for campaigning for girls' education in an attack that shocked the world.

She was flown from Pakistain on October 15 for treatment at a specialist hospital in Birmingham, central England, in an air ambulance provided by the United Arab Emirates (UAE).

"I visited the Queen Elizabeth Hospital Birmingham today to enquire after the health of Malala and to convey messages of good health and best wishes on behalf of the government and the whole Pak nation," said interior minister Rehman Malik


Pak politician, Interior Minister under the Gilani government. Malik is a former Federal Investigation Agency (FIA) intelligence officer who rose to head the FIA during Benazir Bhutto's second tenure. Malik was tossed from his FIA job in 1998 after documenting the breath-taking corruption of the Sharif family. By unhappy coincidence Nawaz Sharif became PM at just that moment and Malik moved to London one step ahead of the button men. He had to give up the interior ministry job because he held dual Brit citizenship.


"We are grateful to the hospital authorities, especially the doctors treating Malala, for taking care of her in a most professional manner. As a result, she has made very good recovery in the past few days."

He expressed gratitude to

Britannia

and the UAE for their support for Malala, who needs reconstructive surgery after a bullet grazed her brain, coming within centimetres of killing her.

"Malala's incident should not be seen in isolation," Malik said. "She is a symbol of courage and determination against the forces of

Death Eater

ideology.

Posted by: Fred || 10/30/2012 00:00 || Comments || Link || E-Mail|| [365 views] Top|| File under: Govt of Pakistan
Israel-Palestine-Jordan
Syrian spillover haunts Jordan
Jordan's announcement that it has foiled an al Qaeda plot to bomb the capital highlights the threat to Washington's ally from Islamist fighters hardened by conflict in neighbouring Syria, and the danger of Damascus trying to export its crisis.
Keep in mind last week's San Diego Union-Tribune story of a "secretly deployed" Marine ground-attack squadron....
Posted by: Pappy || 10/30/2012 00:00 || Comments || Link || E-Mail|| [315 views] Top|| File under:
Syria-Lebanon-Iran
Communal Tensions Simmer in Syria's Aleppo
[An Nahar] The Kurdish rebel sits fiddling with his Kalashnikov looking bored when a comrade suddenly breaks into screams of "holy shit! Allahu akbar" as a series of

kaboom

s reverberate from the front line.

"Take it easy, take it easy, he can't hear you," says the Kurd, sitting next to a pile of broken glass on the street, his jeans rolled up to reveal knock-off black plimsolls with the word "PRADA" written on the label.

From where he stands checking the IDs of civilians crossing the front line of the Syrian war in Aleppo


...For centuries, Aleppo was Greater Syria's largest city and the Ottoman Empire's third, after Constantinople and Cairo. Although relatively close to Damascus in distance, Aleppans regard Damascenes as country cousins...


he can see the checkpoint of the Kurdish militia reviled by many of his comrades in the overwhelmingly Sunni Arab, Free Syrian Army (FSA).

But although he and his comrades say they are brothers fighting together to bring down
Hereditary President-for-Life Bashir Pencilneck al-Assad


Horror of Homs...


, at their post in the neighborhood of Bushtan al-Basha they disagree on what a new Syria would look like.

"We need an Islamic government," says 20-year-old Mutassim, before his Allahu Akbar chants, his beard wispy and a crocheted white prayer cap rammed on top of his head.

But the Kurd, who does not want to give his name, says he joined the rebels to avoid national service in President Bashir al-Assad's army, and not to be a "mujahid" like Mutassim.

Asked whether he wants an Islamic government, he gives an emphatic "No".

"We need a government for everyone," he added. After chatting a bit longer, his commander barks across the street for him to go back to his checkpoint. He doesn't move.

One day earlier,

festivities

broke out nearby between the FSA and Kurdish

beturbanned goons

as

Mohammedan

s celebrated Eid al-Adha, in which one watchdog said 30 people were killed.

The fighting in Ashrafiyeh on Friday was the deadliest such incident between Kurds and the armed opposition of the 19-month uprising against Assad and came one day after the rebels moved into the mixed neighborhood.

The Kurdish Democratic Union Party (PYD), the Syrian branch of the leftist and secular Kurdistan Workers' Party (PKK) that controls the area and which professes to be neutral, blamed both the regime and the FSA for the violence.

There are deep tensions between the PYD, which has been seen as doing the regime's bidding, and the rebels, seen by the Kurds as being influenced by an Islamist agenda.

But the FSA, which is already overstretched and under armed, can ill afford to take on the Kurds, no matter how much their foot soldiers bray for

Dire Revenge™

.

Posted by: Fred || 10/30/2012 00:00 || Comments || Link || E-Mail|| [334 views] Top|| File under: Govt of Syria
Syria Conflict 'Bad and Getting Worse', Brahimi Says in Moscow
[An Nahar] Syria's conflict is going from bad to worse, the U.N.-Arab League


...an organization of Arabic-speaking states with 22 member countries and four observers. The League tries to achieve Arab consensus on issues, which usually leaves them doing nothing but a bit of grimacing and mustache cursing...


peace envoy said Monday after key talks in Moscow on finding a solution, expressing disappointment that his four-day truce plan had failed.

"I have said and it bears repeating again and again that the Syrian crisis is very very dangerous, the situation is bad and getting worse," envoy Lakhdar Brahimi said after talks with Russian Foreign Minister Sergei Lavrov.

"If it's not a civil war, I don't know what it is," Brahimi said after describing a Syrian woman whose two sons were fighting in opposing armies in the conflict. "This civil war must end," he said.

Russia had thrown its support behind Brahimi's call for Syrian
Hereditary President-for-Life Bashir Pencilneck al-Assad


Before going into the family business Pencilneck was an eye doctor...


's army and the rebels to lay down arms during the Eid al-Adha holiday.

However shelling and

car boom

ings resumed hours after the ceasefire had been due to take effect on Friday, with each side blaming the other for breaking it, and the envoy admitted that they may have been done by rogue groups.

Brahimi said that some

kaboom

s "during the Eid period in the civilian population area are definitely terrorist acts by groups we have no contact with," calling them "definitely condemnable".

The envoy said the failed appeal will not discourage him from looking for a solution to the crisis in Syria, calling on the international community to "come together and help the people of Syria find a solution to their crisis."

Posted by: Fred || 10/30/2012 00:00 || Comments || Link || E-Mail|| [330 views] Top|| File under: Govt of Syria
Terror Networks
Al-Qaida's 'Burqa Brigade' formed to hit Western targets
In a deadly two-prong strategy formulated by the al-Qaida think-tank, an all-women squad dubbed the 'Burqa Brigade' has been formed to target military bases and official buildings in Western nations, even as al-Qaida leader Ayman al-Zawahiri has exhorted Muslims to kidnap Westerners to be used for swapping "jihadists" jailed in the West.

The female burqa-clad (black-veiled) cadres are being trained by al-Qaida and Taliban (allegedly) to infiltrate and attack the enemy targets in the West as they are less likely to draw attention to themselves than their male counterparts.

The chilling film posted on the Web by the extremists depicts the women in traditional garb being taught how to wield dangerous weapons like machine guns, Kalashnikov assault rifles, sniper rifles and rocket-propelled grenades during training sessions at an undisclosed location.

Apparently these women have been inducted into the squad from the volatile, conflict-ridden Russian republic of Chechnya. The British tabloid, The Sun reported on Sunday Oct. 27 that the Chechnyan women are being recruited by an al-Qaida linked group having its bases in Pakistan and Afghanistan.

Emblazoned on the online videos is also the symbol of "Islam Awazi" (Voice of Islam), which is an al-Qaida linked terror organization based in Russia's Caucus region. It's a matter of grave concern now for anti-terror authorities and experts.

Counter-terrorism authorities are well-aware that the rationale behind forming such all-female squad by the global terror outfits is that the women would be less likely to raise suspicion than men, and it will be relatively easier for them to slip through security barricades.

The latest report is raising concerns also because in recent times several women terrorists have been arrested in the West. In different countries there are increasing instances of female suicide bombers successfully hitting targets causing wanton destruction.
Posted by: tipper || 10/30/2012 05:30 || Comments || Link || E-Mail|| [309 views] Top|| File under:
Who's in the News
44
[untagged]
4
Govt of Syria
3
Arab Spring
2
Govt of Pakistan
1
DFLP
1
Govt of Sudan
1
Hamas
1
TTP
1
al-Qaeda
1
al-Qaeda in Iraq
1
al-Qaeda in Pakistan
Bookmark
E-Mail Me
The Classics
The O Club
Rantburg Store
The Bloids
The Never-ending Story
Thugburg
Gulf War I
The Way We Were
Bio
Merry-Go-Blog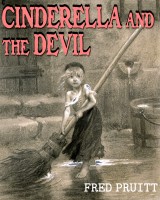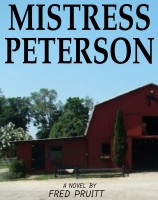 On Sale now!


A multi-volume chronology and reference guide set detailing three years of the Mexican Drug War between 2010 and 2012.

Rantburg.com and borderlandbeat.com correspondent and author Chris Covert presents his first non-fiction work detailing the drug and gang related violence in Mexico.

Chris gives us Mexican press dispatches of drug and gang war violence over three years, presented in a multi volume set intended to chronicle the death, violence and mayhem which has dominated Mexico for six years.
Click here for more information


Meet the Mods
In no particular order...


Steve White
Seafarious
Pappy
lotp
Scooter McGruder
john frum
tu3031
badanov
sherry
ryuge
GolfBravoUSMC
Bright Pebbles
trailing wife
Gloria
Fred
Besoeker
Glenmore
Frank G
3dc
Skidmark
Alaska Paul



Better than the average link...



Rantburg was assembled from recycled algorithms in the United States of America. No trees were destroyed in the production of this weblog. We did hurt some, though. Sorry.
3.219.31.204