Afghanistan
International Airport to Open Soon in Mazar: Officials
[Tolo News] Northern Balkh province will inaugurate a number of large infrastructure projects in the near future including an international airport, local officials said this week.

The building of an international airport, a railway, and a 400-bed hospital in the

scenic provincial capital

Mazar-e-Sharif are underway alongside a number of infrastructure projects funded mostly with money from international donors, the officials said.

The development of the current provincial airport into an international airport is one of the biggest infrastructure projects in the north of Afghanistan with it almost 90 percent complete, deputy governor Muhammad Zahir Wahdat said.

The airport, being overseen by a Turkish company, is being funded with 40 million euros from Germany and 7 million euros from the United Arabic Emirates, he added.

Wahdat said that the projects could not be done without the international donations.

"We want to thank all those who even donate one pen or one notebook, but really we want to thank those who are making the infrastructure and creating sustainable jobs for us because this is the infrastructures which will lead Afghanistan to prosperity," he said.

He also pointed to the importance of the railway to be built in helping transport commercial goods for cheaper rates and improving connections to neighboring Central Asian markets -- also a boost to economic prosperity.

"The Asian Development Bank and the Ministry of Public Works must consider three points while they are contracting: speed, quality and at the same time, a cheap price," Wahdat said.

The Asian Development Bank has also shown an interest in funding for the construction of a railway from Naiab Abad- Aqena and a railway from Tajikistan to Mazar-e-Sharif, he added.

Posted by: Fred || 10/29/2012 00:00 || Comments || Link || E-Mail|| [6466 views] Top|| File under:
Africa North
Early briefings on Libya strike focused on Al Qaeda, before story changed
Two days after the deadly Libya terror attack, representatives of the FBI and National Counterterrorism Center gave Capitol Hill briefings in which they said the evidence supported an Al Qaeda or Al Qaeda-affiliated attack, Fox News has learned.

The description of the attack by those in the Sept. 13 briefings stands in stark contrast to the now controversial briefing on Capitol Hill by CIA Director David Petraeus the following day -- and raises even more questions about why Petraeus described the attack as tied to a demonstration.

The Sept. 13 assessment was based on intercepts that included individuals, believed to have participated in the attack, who were celebratory -- as well as a claim of responsibility.

FBI and NCTC also briefed that there were a series of Al Qaeda training camps just outside of Benghazi, where the attack occurred and resulted in the deaths of four Americans. The area was described as a hotbed for the militant Ansar al-Sharia as well as Al Qaeda in North Africa.

The FBI and NCTC did not immediately respond to a request from Fox News for comment.

On Capitol Hill, Petraeus characterized the attack as more consistent with a flash mob, where the militants showed up spontaneously with RPGs. Petraeus downplayed to lawmakers the skill needed to fire mortars, which also were used in the attack and to some were seen as evidence of significant pre-planning. As Fox News previously reported, four mortars were fired -- two missed the annex, but the mortar team re-calibrated and the next two mortars were direct hits.

Fox News is told that Petraeus seemed wedded to the narrative that the attack was linked to a demonstration and was spontaneous as opposed to pre-meditated.

Fox News is told that Petraeus was "absolute" in his description with few, if any, caveats. As lawmakers learned more about the attack, including through raw intelligence reports, they were "angry, disappointed and frustrated" that the CIA director had not provided a more complete picture of the available intelligence.
Posted by: Nimble Spemble || 10/29/2012 11:50 || Comments || Link || E-Mail|| [6476 views] Top|| File under:
Newsweeq: Was Benghazi Attack on U.S. Consulate an Inside Job?
Long article I've only skimmed with lots of reporting I hadn't seen before, but no firm conclusions:
In the dimly-lit street, he told his men the Americans would sit inside the pick-ups and they would all have to climb up on the flatbeds. It was about 4 a.m. As they did so, a small-caliber single shot rang out. Febrayir froze; so did his men. Within seconds there was a whooshing sound of several rocket-propelled grenades being fired. Then a mortar hit the annex roof with startling accuracy, killing former Navy SEALs Glen Doherty and Tyrone Woods. The accuracy of the mortar round points to an experienced hand. "But then we have many fighters nowadays who fought in the rebellion and who are experienced with mortars," Febrayir says.

"Before we even showed up they were there waiting," Febrayir says. He remains convinced that the security for the rescue was compromised and that attackers were not only eavesdropping on radio chatter but were fed by someone from inside the operations room. He never found out who was exactly in the Chevys. They sped off—as did the two Libyan Shield cars. He never saw them again.
Posted by: Nimble Spemble || 10/29/2012 09:48 || Comments || Link || E-Mail|| [6482 views] Top|| File under:
Benghazigate and administration gun running - Wash Times
What we do know is that the New York Times -- one of the most slavishly pro-Obama publications in the country -- reported in an Oct. 14 article, "Most of the arms shipped at the behest of The Soodis and Qutar to supply Syrian rebel groups fighting the government of Pencilneck Bashar Assad are going to hard-line Islamic jihadists, and not the more secular, kinder-gentler opposition groups that the administration wants to suck up to."

In short, it seems our Champ and his regime have been engaged in gun-walking on a massive scale (same MO, but dwarfs F&F). The effect has been to equip America's enemies to wage jihad not only against regimes it once claimed were our friends, but inevitably against us and our allies as well. That would explain his administration's desperate and now failing bid to mislead the voters through the serial deflections and misinformation of Benghazigate.
Posted by: Besoeker || 10/29/2012 03:42 || Comments || Link || E-Mail|| [6466 views] Top|| File under:
UN Gen Secretary Calls on Libyan Authorities, Bani Walid to Resolve Stand-off Peacefully
[

Tripoli Post]

Alarmed by the fighting in and around the Libyan city of Bani Walid, the Secretary of the United Nations


...an international organization whose stated aims of facilitating interational security involves making sure that nobody with live ammo is offended unless it's a civilized country...


,
the ephemeral Ban Ki-moon


... of whom it can be said to his credit that he is not Kofi Annan...


, has reminded all parties of their obligations under international humanitarian law and called on all the Libyan authorities and those in Bani Walid to begin immediately a process to resolve the Bani Walid stand-off peacefully.

Mr Ban was particularly concerned about the reports indicating growing civilian casualties due to indiscriminate shelling and said that he is of the firm conviction that the Libyan authorities must be able to extend Libyan

illusory sovereignty

and state control and services throughout the territory of Libya.

Following their historic July elections, the Libyan people put their trust in the Libyan state, and the UN Secretary-General is urging all Libyans to work together to strengthen the legitimacy and effectiveness of state institutions across the country.

He said that the state and those militias acting in its name also have a responsibility to the people of Libya to act fully in accordance with international law, in particular international human rights


...which are often intentionally defined so widely as to be meaningless...


law. All those involved in the fighting in and around Bani Walid should be aware that the international community is closely monitoring the situation.

Posted by: Fred || 10/29/2012 00:00 || Comments || Link || E-Mail|| [6462 views] Top|| File under: Arab Spring
Italy Monitoring Situation in Bani Walid
[Tripoli


...a confusing city, one end of thich is located in Lebanon and the other end of which is the capital of Libya. Its chief distinction is being mentioned in the Marine Hymn...


Post]

Italia

's Minister for Foreign Affairs Giulio Terzi has instructed the Italian diplomatic authorities in Libya to monitor developments in the humanitarian situation in Bani Walid, where, according to reports, the toll of the

festivities

there stands at approximately 25 dead, over 400

maimed

and more than 25,000 displaced.

Acting on the minister's instructions, Italian Ambassador to Tripoli Giuseppe Buccino recently had a meeting with the president of Libya's National Congress, Mohammed Magharief and a number of Libyan

politicians

, during which he expressed

Italia

's strong hope in the timely formation of a national reconciliation government, underscoring that full respect for human rights


When they're defined by the state or an NGO they don't mean much...


was a necessary requirement in the pursuit of a new democratic Libya.



Italia

's Foreign Ministry said that

Italia

is willing to supply the maximum in humanitarian support to the population of Bani Walid once the conditions on the ground permit.

Responding to Libya's request,

Italia

has made treatment in Italian hospitals available to a significant number of

maimed

. At the same time, the Libyan authorities expressed high expectations for the facilitated entrance of humanitarian organizations into Bani Walid, particularly the International

Red Thingy

.

Posted by: Fred || 10/29/2012 00:00 || Comments || Link || E-Mail|| [6461 views] Top|| File under: Arab Spring
Africa Subsaharan
Mali Troop Deployment Nears Reality: ECOWAS Official
A senior official of the Economic Community of West African States (ECOWAS) said the deployment of an African-led military force to Mali is only a matter of weeks, probably by the end of November or early December, once a final authorization has been made by the UN Security Council.

Abdel Fatau Musah, ECOWAS director for external relations, said it has taken this long to reach a consensus on the troop deployment because ECOWAS has been trying to take into consideration the concerns of all stakeholders, including neighboring countries Algeria and Mauritania.

His comments followed the adoption by the African Union last week of a strategic concept for military intervention and they also come as all stakeholders in the Mali crisis begin a two-day meeting in Bamako Tuesday, October 30th.

Musah said the purpose of the meeting is for all the stakeholders to harmonize the different proposals about military intervention in Mali.

"We all agreed, based on the ECOWAS proposal, that all the parties, including the government of Mali, the African Union, ECOWAS, bilateral and multilateral partners, neighboring countries, including Algeria and Mauritania agreed to assembly in Bamako in Mali from the 30th of October to the first of November to finalize the concept of operation based on the draft concept that has been developed by the ECOWAS chiefs of Defense staff," he said.

Musah said it has taken this long to reach a consensus on the troop deployment because ECOWAS has been trying to accommodate the concerns of all stakeholders, including neighboring countries Algeria and Mauritania.
Posted by: Au Auric || 10/29/2012 03:49 || Comments || Link || E-Mail|| [6480 views] Top|| File under:
Bangladesh
Govt won't allow attack on religious institutions: PM
[Bangla Daily Star] Prime Minister Sheikh Hasina

...Bangla dynastic politician and current Prime Minister of Bangladesh. She has been the President of the Bangla Awami League since 1981. She is the eldest of five children of Sheikh Mujibur Rahman, the founding father of Bangladesh. Her party defeated the BNP-led Four-Party Alliance in the 2008 parliamentary elections. She has once before held the office, from 1996 to 2001, when she was defeated in a landslide...
on Sunday warned that the present government will not allow any attack on any religious institution and categorically said those who attacked Buddhists temples and monasteries will definitely be punished after proper investigation.

"It's my question who've committed this heinous act and with which intention? Thousand years' of valuable artifacts, idols and cultural relics have lost with these heinous attacks. It's not only the loss of the Buddhist community, but also the nation," she said.

The prime minister's strong remarks came while exchanging greetings with the representatives of the Buddhist community at her official residence Gono Bhaban ahead of Probarona Purnima.

The premier said a vested quarter unleashed the attacks on the Buddhist monasteries and damaged the houses of the Buddhists in a bid to tarnish the country's image.

Administering a note of warning, Hasina said the present government will not allow any attack on any religious institution or any religious sentiment as it wants to ensure free and peaceful celebration of religious festivals of all religions in the country.

Reiterating that her government has been working tirelessly to ensure the basic and constitutional rights of people, Hasina called upon all, including the Buddhist community, to work together for foiling the evil attempts of the conspirators to destroy the hard-earned democracy.

She said her government has already constructed makeshift houses for the victims and funds have been allocated to reconstruct the damaged temples and Buddhists sculptures and the country's leading architects of the country have showed interest to redesign those voluntarily.

Hasina said all religions give importance to humanity, preaching the message of peace and showing respect to each others. "But sometimes such suicidal incidents take place in our society harming the fraternity."

She mentioned that her government has already established the voting rights of people, one of the main constitutional rights. "Holding free, fair, peaceful and neutral holding of over 6,000 elections in nearly last four years is the bright examples of that."

With the huge mandate of people, Hasina said, her government amended the constitution and restored the spirit of the Liberation War, ensured the equal rights of people of all religions and stopped the path of illegal grabbing of state power through unconstitutional means.

Hasina said her government has been working hard to create such an environment where all, irrespective of their religion, caste and creed, will enjoy equal rights and perform their religious rituals and festivals with full freedom.

The people of all religions in Bangladesh have been living in the country maintaining peace and harmony as they freed it through a nine-month struggle in 1971. "So, all will enjoy the equal rights."

Posted by: Fred || 10/29/2012 00:00 || Comments || Link || E-Mail|| [6467 views] Top|| File under:
China-Japan-Koreas
South Korean Activists Float Leaflets Into North Korea
South Korean activists have sent tens of thousands of anti-Pyongyang leaflets across the border by balloons into North Korea, one week after warnings from Seoul and threats of retaliation from Pyongyang.

Around a dozen activists attached 50,000 leaflets to seven balloons Monday and sent them floating over the Demilitarized Zone dividing the two countries. Some local residents fearing reprisal from the North scuffled with the activists.

The balloons were launched from the Imjingak resort in the border city of Paju, where South Korean police blocked an earlier launch attempt last Monday.

The North's official Korean Central News Agency said before the first attempt that the Korean People's Army would conduct a "merciless strike" without warning if the leaflets were sent.

However, just hours after the launch was aborted, the activists launched balloons from Ganghwa Island, west of Seoul, with no military response from the North.

North Korea has lashed out at previous balloon launches, threatening to shell South Korea in response to such actions, which it calls deliberate provocation by Seoul that could lead to war. Seoul says it has nothing to do with the launches.

Posted by: Au Auric || 10/29/2012 03:44 || Comments || Link || E-Mail|| [6458 views] Top|| File under:
'Xinjiang militants headed to Syria to take part in civil war'
Beijing: Some of the hardcore Islamic militants from China's troubled Xinjiang province, bordering Pakistan Occupied Kashmir (POK), are heading to Syria and linking up with organisations like al Qaeda to fight against the Syrian government, a media report said Monday.

"Leaders from "East Turkestan" terror organisations have organised for members to head for Syria to participate in their quest for jihad," state-run Global Times quoted Chinese anti-terrorism authorities as saying.

The organisations include the East Turkestan Islamic Movement (ETIM) and the East Turkestan Education and Solidarity Association (ETESA) that push for "independence" for China's Xinjiang Uyghur Autonomous Region, where Uyghur Muslims of Turkic-origin opposed settlements of Hans.

Since May, ETIM and ETESA members have been going to Syria and linking up with organisations like al-Qaeda to fight against the Syrian government, the report said.

"ETIM is being helped by al-Qaeda and they are collecting funds through drug and gun trafficking, kidnapping and robbery. ETIM selected and recruited separatists, criminals and terrorists who fled from Xinjiang to receive secret terrorism training," an official from the anti-terrorism said.

After receiving orders from al Qaeda, terrorists from China came to Syria to meet with jihadists already on the ground before forming groups on the frontlines, the official said.

ETIM was listed as a terrorism organisation in September 2009 and recognised by the China Ministry of Public Security as one of four "East Turkestan" terrorism organisations.

On April 6, the ministry identified its third batch of "East Turkestan" terrorists with most being affiliated with ETIM.

The headquarters of ETESA, located in Istanbul, are quite extensive and include research, media, social affairs, education and women's affairs departments.
Posted by: tipper || 10/29/2012 02:09 || Comments || Link || E-Mail|| [6490 views] Top|| File under:
Home Front: Politix
U.S. and Europe Have 'Long, Painful History of Violent Extremism'
Speaking at the Institute of Institutional and European Affairs in Dublin, Ireland, on Friday, presidential terrorism adviser John Brennan said that the U.S. and Europe have a "long and painful history of violent extremism" that is not related to the threat from al Qaeda.

"Sadly, the threat of violent extremism did not start--and will not end--with al-Qa'ida," Brennan said. "On both sides of the Atlantic, we have a long, painful history of violent extremism, from violent anarchists to violent white supremacists to neo-Nazis.

"This summer, we saw a white supremacist in Wisconsin kill six worshippers and wound four others at a Sikh temple," Brennan said. "Last year in Norway, we saw Anders Breivik--steeped in a racist and xenophobic ideology--murder 77 innocent men,

women and kiddies

in a tragedy that truly shocked the world."

Brennan, who was director for the National Counterterrorism Center in the George W. Bush administration, said that the challenge the U.S. and Europe faces is "to meet the full range of violent extremism threats in our communities regardless of ideology."

He then warned that the West should not "stigmatize"

Moslem

s who are "fellow citizens."
Posted by: Au Auric || 10/29/2012 14:49 || Comments || Link || E-Mail|| [6479 views] Top|| File under:
Home Front: WoT
Updated: Project Gunwalker: New Fast and Furious Report Part II of III
Part II of a III part report 911 just released

Click here for report

From the executive summary:

The Criminal Division was not the only component of the Justice Department overseeing Fast and Furious. The Office of the Deputy Attorney General was also involved. Acting Deputy Attorney General Gary Grindler and his staff were briefed extensively on the enormous volume of firearms involved in the case. Individuals in that office, including Ed Siskel, received constant updates on recoveries of large numbers of weapons connected to Fast and Furious.

Though many senior Department officials were keenly aware of Fast and Furious, no one questioned the operation. The Southwest Border Strategy Group asked no questions. The Criminal Division asked no questions. The Office of the Deputy Attorney General asked no questions. No one ordered that Fast and Furious be shut down. Instead, senior Department officials let it continue to grow.



This is just the first summary to come out of the lengthy report



Update: 2:30 CST

A new congressional report on the investigation into Operation Fast and Furious finds several senior Department of Justice officials at fault for their roles in the scandal.

According to a release, the report finds fault with five senior DOJ officials -- Assistant Attorney General Lanny Breuer, Acting Deputy Attorney General Gary Grindler, Deputy Assistant Attorney General Jason Weinstein and Associate Deputy Attorney General Ed Siskel -- "for failing to supervise and for missing basic red flags."

"Attorney General Holder's Deputy Chief of Staff Robert 'Monty' Wilkinson also bears some responsibility for the poor management that lead to Operation Fast and Furious," the release adds.

The report is the second installment in a three-part series from Senate Judiciary Committee ranking member Sen. Chuck Grassley and House oversight committee chairman Rep. Darrell Issa.

In the report, the congressional investigators say Grindler, Siskel and others "attended a detailed briefing on Operation Fast and Furious in March 2010."

"Despite the evidence presented at the briefing of illegally-purchased firearms being recovered in Mexico and in the U.S., Grindler and Siskel failed to ask probing questions or take any significant follow-up action to monitor and supervise the conduct of the case," the release accompanying the report adds.

The congressional investigators also said that both "Monty Wilkinson and Gary Grindler were informed about the connection between Operation Fast and Furious and U.S. Border Patrol Agent Brian Terry's murder. Grindler received detailed information about the connection. He took no additional action, however, to properly supervise the operation."

In addition, they said "no one at Justice Department headquarters have provided complete and accurate answers to the Terry family. During their respective transcribed interviews, Monty Wilkinson stated 38 times that he 'did not recall' or 'did not know.' In a similar fashion, Gary Grindler did so 29 times, and Ed Siskel 21 times. In two different transcribed interviews, Dennis Burke said he 'did not recall' or 'did not know' a combined total of 161 times."

Issa said in a statement that this report "discloses widespread management failures within the hierarchy of the Justice Department."

"The Justice Department has yet to evaluate these management issues and implement structural changes to prevent another disaster like Operation Fast and Furious from occurring," Issa added. "Furthermore, the Justice Department has taken limited action against these negligent managers."

Grassley said the report shows DOJ officials "saw any number of warnings and some even had the gunwalking information right in front of them, yet nothing was done to stop it. Countless people may be murdered with these weapons, yet the Attorney General appears to be letting his employees slide by with little to no accountability. The Attorney General needs to make changes to ensure that department leadership provides oversight of the agencies they are tasked with supervising, instead of pointing fingers at somebody else."
Posted by: Sherry || 10/29/2012 10:58 || Comments || Link || E-Mail|| [6479 views] Top|| File under:
Extremist Imam Holds Fundraiser at Florida Hilton
A fundraiser will be held for Zaytuna College, America's first Muslim college, at the Hilton University of Florida Conference Center in Gainesville, Florida on Saturday, November 3. The featured speaker is one of Zaytuna's founders, Imam Zaid Shakir, an Islamist cleric whose extremism has been repeatedly documented by RadicalIslam.org. The lecture is free of charge, but tickets for the dinner reception afterwards are $50.

The New York Times reported in 2006 that Shakir "said he still hoped that one day the United States would be a Muslim country ruled by Islamic law," and that he supports accomplishing this non-violently. He says that Islam justifies the hijacking of "an airplane filled with the 82nd Airborne" and that the 1983 bombing of the Marine barracks in Lebanon by Hezbollah was not an act of terrorism.

On September 28, Zaytuna College posted a lecture on YouTube that begins with Shakir condemning the murder of U.S. Ambassador Christopher Stevens in Libya, immediately followed by a condemnation of how eight Afghan women were "brutally murdered by NATO bombs." In April, he published a poem depicting the U.S. as a racist, imperialist country whose soldiers rape young girls and kill Muslim civilians without remorse.

In May 2009, Shakir wrote that the U.S. has a "pattern of demonization, destabilization and the invasion of hapless Third World nations." Among those "demonized" by the U.S. are Osama Bin Laden, the Taliban, Saddam Hussein, Hugo Chavez and Muammar Qaddafi, he says. He also teaches that the U.S. is run by a "small oligarchy."

In an article published in October, 2007, Shakir objects to President Bush's use of the term "Islamic fascists" by arguing that the Bush Administration and "neoconservatives" are the true fascists. He says it is a "big lie" that "so-called Islamic Fascism threatens Western Civilization." He gives support to 9/11 conspiracy theories, writing that the attacks "occurred under dubious circumstances that have yet to be thoroughly examined." He criticizes the "process of vilification" against Iranian President Ahmadinejad and characterizes Al-Qaeda, Hamas and jihadists in Iraq, Kashmir and Chechnya as fighters against unjust policies. He has condemned some of their violent tactics but supports their cause.

In 2003, he preached that the U.S. was waging a war on Islam and that the government was systematically persecuting innocent Muslims, saying "they just want a pretext to get another Muslim off the street" and Muslim-Americans should wage non-violent jihad through institution-building in the U.S.

The Hilton conference center is located on the campus of the University of Florida, exposing students to Shakir's beliefs.

Posted by: Au Auric || 10/29/2012 14:30 || Comments || Link || E-Mail|| [6485 views] Top|| File under:
Lack Of Strike Force Impeded Benghazi Response
As U.S. Africa Command waited for any order to rescue Americans on Sept. 11 at the besieged consulate and CIA annex in Benghazi, Libya, it was missing a key unit that the Pentagon gives every regional four-star commander — an emergency strike force.

The new command's lack of such a unit is another piece in the unfolding Benghazi timeline that shows an overriding theme: As radical Islamic extremism swelled in the chaotic coastal city, U.S. security assets in Libya diminished.

From the State Department's denial of diplomats' requests for more security in Libya to Obama administration officials repeatedly saying the military-style attack on the consulate resulted from "spontaneous" protests, the events before, during and after the Benghazi assault reflect the political, diplomatic and military confusion that is post-Gadhafi Libya.

Each U.S. geographic combatant command, whether it be in the Middle East, the Pacific or, in this case, Africa, is entitled to a special operations rapid-response team — a group of Green Berets to perform instant combat in situations like the Islamist militants' attack on the U.S. Consulate.

But on that day, AfriCom, the Pentagon's newest geographic combatant command, which is still in the building phase, lacked what is called the "commander in-extremis force," said a senior special operations official.

"All geographic combatant commands have one allocated to them, except AfriCom," the senior official said. "AfriCom's is in the process of being established."

The gap shows that while North Africa has become a growing battleground for Islamic extremists, the U.S. regional command in charge of operations there is still not at full strength.

"We cannot discuss the availability of specific capabilities in order to protect our operational security," AfriCom spokesman Benjamin Benson said.

Rep. Jason Chaffetz, Utah Republican and chairman of the House Oversight and Government Reform subcommittee on national security, told Fox News that ArmyGen. Carter Ham, who heads AfriCom, received no request from any government entity to intervene in Benghazi during the seven- to eight-hour fight.

As it turns out, some special operations troops, likely from U.S. European Command, were moved to a naval air station at Sigonella, Sicily, but were never ordered to go farther. The Pentagon has declined to say exactly at what hour they arrived in Sicily or whether the battle was over by then.
Posted by: Sherry || 10/29/2012 09:43 || Comments || Link || E-Mail|| [6485 views] Top|| File under:
Mohamed Mohamud lawyers want to limit use of 'terrorist,' to ensure fair Portland trial
The Innocence Of Islam


U.S. District Judge Garr M. King, presiding over the forthcoming trial of Portland bomb plot suspect Mohamed Mohamud, will referee a slew of extraordinary legal requests in coming weeks.

Defense lawyers for the Somali American suspect are asking King to limit the government's use of such terms as terrorist, martyrdom and violent jihad.

Mohamud faces potential prejudice from jurors because he's an African-born Muslim accused of "attempting to bomb Pioneer (Courthouse) Square during a Christmas tree lighting ceremony," the defense team says. To make things fairer, they say, they should get six extra chances during jury selection to reject prospective jurors.

Prosecutors are asking the judge to allow them to give a guided tour of a van -- still loaded with an inert 1,800-pound bomb -- to show jurors that Mohamud meant business at the Nov. 26, 2010, tree lighting. They also want to keep secret the identities of two undercover FBI operatives who posed as terrorists to make friends with Mohamud.

The requests from both sides were included among hundreds of pages of briefs, motions and other documents filed last week in advance of Mohamud's Jan. 15 federal trial. Mohamud, accused of attempting to set off a weapon of mass destruction, faces a potential life sentence.

Posted by: tipper || 10/29/2012 02:51 || Comments || Link || E-Mail|| [6470 views] Top|| File under:
Southeast Asia
Myanmar lowers ethnic strife death toll to 64
[Bangla Daily Star] Myanmar authorities have revised downward to 64 the

corpse count

from this week's ethnic violence in the country's west after warning that the strife risks harming the country's reputation as it seeks to shift to democratic rule.

Rakhine state

front man

Win Myaing told

news hound

s late Friday that the previous count he had given of 112 dead in

festivities

that began Sunday was a mistaken tally of figures that had reached his office.
"112 people have been killed!"
"Wait a minute! I'm not dead!"
"Okay, then. 111."
"I'm not dead, either."
"110 then."
He said that as of Friday evening, 33 men and 31 women had been killed in violence between the Buddhist Rakhine and the

Moslem

Rohingya communities, with 68

maimed

.
"I'm okay. A little bruised..."
"109."
"Many of those who were killed as a result of

festivities

between the two sides, and at least two died of gunshot injuries," Win Myaing said. Some Rakhine residents in affected areas have told The

News Agency that Dare Not be Named

they were shot at by government soldiers trying to keep order.
"Hey, really! I'm fine!"
"You sure?"
"Yeah."
"108. Anybody else alive?"
"I am!"
"Me!"
Me, too!"
The figure released by Rakhine officials had been at odds with lower number released by the office of President Thein Sein, but the discrepancy had seemed to be accounted for by the time period covered.
Posted by: Fred || 10/29/2012 00:00 || Comments || Link || E-Mail|| [6465 views] Top|| File under:
Syria-Lebanon-Iran
Iran Hopes To Resist Sanctions By Boosting Production
Bobby's lost article. Herewith the first few paragraphs, though not necessarily the ones Bobby had chosen.

With an economy struggling through some of the most punishing economic sanctions in history, Iran is looking inward to meet its basic needs while attempting to change the consumption habits of a society accustomed to enjoying a range of foreign products.

Iranian officials call it "the resistance economy," reflecting their defiance of Western attempts to halt the country's uranium enrichment program. Efforts to wean Iran from imports and to produce more goods domestically, however, have proved challenging.

While Iran's non-oil exports have strengthened steadily in recent years, its total imports have risen more dramatically. Since Mahmoud Ahmadinejad became Iran's president in 2005, total imports have increased from $39.1 billion to $57.5 billion, according to statistics published by Tehran's Chamber of Commerce.

To reverse that upward trend, the Islamic republic has implemented a policy of reducing what has been deemed unnecessary consumption.

The plan lays out a hierarchy of imports, starting with essential goods, including medicines that Iran does not produce, and ending with luxury items that authorities believe could be produced at home.

But any effort to increase domestic production faces serious head winds.

An immediate issue for local producers is that sanctions have made accessing raw materials impossible or prohibitively expensive, forcing the closure of hundreds of factories and increasing Iran's already high unemployment rate.
Posted by: trailing wife || 10/29/2012 00:00 || Comments || Link || E-Mail|| [6469 views] Top|| File under: Govt of Iran
Syrian Hajj Pilgrims Curse Assad
[An Nahar] Enraged Syrian pilgrims on Sunday cursed
Hereditary President-for-Life Bashir Pencilneck al-Assad


Scourge of Qusayr...


and prayed for his death as they hurled pebbles at pillars representing Satan in the final ritual of the annual hajj pilgrimage.

Rebel flags billowed among vast crowds of

Moslem

pilgrims who heaved towards the stoning site in the Saudi holy city of Mina amid the chanting of anti-Assad slogans.

"Oh God, may we see Bashir al-Assad soon hanged or burnt, kicked out or a humiliated prisoner," one Syrian yelled through a loudhailer as dozens walking behind him shouted: "Amen."

"May Bashar follow (Muammar) Qadaffy," they chanted, referring to the Libyan strongman killed last October 20 in his home town of Sirte by rebels who rose up against his regime last year.

"Please tell the whole world about us. We are under siege in Syria, in Homs. They demolished our homes so we fled to Soddy Arabia


...a kingdom taking up the bulk of the Arabian peninsula. Its primary economic activity involves exporting oil and soaking Islamic rubes on the annual hajj pilgrimage. The country supports a large number of princes in whatcha might call princely splendor. When the oil runs out the rest of the world is going to kick sand in their national face...


," said one old woman, tears welling.

"Tanks were right next to our house. I was alone with my daughter, so we fled.

"I want victory for Syria. I hope to see the free Syrian flag waving in the country and all refugees and all the homeless going back," she added.
Posted by: Fred || 10/29/2012 00:00 || Comments || Link || E-Mail|| [6463 views] Top|| File under: Govt of Syria
Al-Nusra Front Denies Carrying Out Damascus Bombing
[An Nahar] Syrian Islamist group al-Nusra Front has denied responsibility
Nope. Wudn't us.
for a bombing in Damascus


...The place where Pencilneck hangs his brass hat...


that dramatically shattered a ceasefire, instead blaming the regime, SITE Intelligence Group reported on Sunday.

Friday's

car boom

kaboom

struck a residential area housing

coppers

and their families, killing at least eight people and wounding more than 30, on the first day of an attempted ceasefire for the

Moslem

holiday of Eid al-Adha.

The al-Nusra Front had said it would not abide by the ceasefire but in a statement reported by the U.S.-based monitoring service the group denied any involvement in the blast.

The statement posted on the Internet on Saturday said the group "washes its hands" of the attack, saying it only goes after government and military targets.

It vowed to respond with "strong, destructive action" to what it called "the contemptibility and obscenity of the regime's

kaboom

".

Al-Nusra Front fights independently of the main rebel Free Syrian Army. It has

grabbed credit

for many

suicide kaboom

s and deadly bombings.
Posted by: Fred || 10/29/2012 00:00 || Comments || Link || E-Mail|| [6467 views] Top|| File under: al-Qaeda
Geagea: Hasan's Murder Brings Hizbullah Closer to Taking over Lebanon
[An Nahar] Lebanese Forces


A Christian political party founded by Bashir Gemayel, who was then bumped off when he was elected president of Leb...


leader
Samir Geagea


... Geagea was imprisoned by the Syrians and their puppets for 11 years in a dungeon in the third basement level of the Lebanese Ministry of Defense. He was released after the Cedar Revolution in 2005 ...


stressed that his party will go ahead with pressuring Prime Minister
Najib Miqati to resign "no matter what the cost," reported An Nahar daily on Sunday.

He told

news hound

s: "The

liquidation

of Internal Security Forces Intelligence Bureau head Brigadier General Wissam al-Hasan brings Hizbullah one step closer to taking over the state."

"The resignation of the premier is the only way to topple the cabinet," he added.

Hasan was killed on October 19 in a

car boom

in Beirut's Ashrafiyeh district.

The March 14-led opposition and Progressive Socialist Party leader MP Walid Wally Jumblat
...
Druze politician, head of the Progressive Socialist Party, who's been on every side in Leb at least four times. He'll sell you his friends for a dollar, but family comes higher because of shipping and handling...
blamed Syria for the crime.

The opposition has been demanding the government, which is dominated by pro-Syria forces to resign, in the wake of the

liquidation

.

"The other camp resorts to violence from time to time in order to impose a new reality in the country and change the political game in

Leb

," continued Geagea.

"It then returns to calling for stability and stressing the need for averting strife as if nothing happened," he remarked.

"We decided to react in a manner that demonstrates that there will be a price to their actions," he stated.

He accused Hizbullah and Syria of being involved in Hasan's murder, added: "We are not targeting Miqati personally. We are targeting him because he is the head of a government that includes members whom we believe are responsible for murder."

Posted by: Fred || 10/29/2012 00:00 || Comments || Link || E-Mail|| [6464 views] Top|| File under: Hezbollah
Who's in the News
50
[untagged]
3
Govt of Syria
3
al-Shabaab
3
Arab Spring
2
al-Qaeda
2
Govt of Iran
2
al-Qaeda in Arabia
1
Thai Insurgency
1
Abu Sayyaf
1
Ansar Dine
1
Boko Haram
1
Hamas
1
Hezbollah
1
Lashkar e-Jhangvi
Bookmark
E-Mail Me
The Classics
The O Club
Rantburg Store
The Bloids
The Never-ending Story
Thugburg
Gulf War I
The Way We Were
Bio
Merry-Go-Blog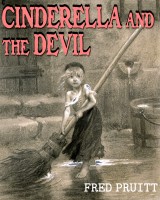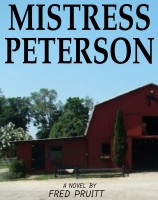 On Sale now!


A multi-volume chronology and reference guide set detailing three years of the Mexican Drug War between 2010 and 2012.

Rantburg.com and borderlandbeat.com correspondent and author Chris Covert presents his first non-fiction work detailing the drug and gang related violence in Mexico.

Chris gives us Mexican press dispatches of drug and gang war violence over three years, presented in a multi volume set intended to chronicle the death, violence and mayhem which has dominated Mexico for six years.
Click here for more information


Meet the Mods
In no particular order...


Steve White
Seafarious
Pappy
lotp
Scooter McGruder
john frum
tu3031
badanov
sherry
ryuge
GolfBravoUSMC
Bright Pebbles
trailing wife
Gloria
Fred
Besoeker
Glenmore
Frank G
3dc
Skidmark
Alaska Paul



Better than the average link...



Rantburg was assembled from recycled algorithms in the United States of America. No trees were destroyed in the production of this weblog. We did hurt some, though. Sorry.
35.153.166.111

Help keep the Burg running! Paypal: