Afghanistan
War Against Terrorism 'Unwinnable' Unless Pakistan Fights: Sediqi
[Tolo News] The war against terrorism cannot be won if the international community does not pressure Pakistain to do more to fight terrorism on its soil, Afghan Ministry of Interior

front man

Sediq Sediqi said Sunday.

"As long as the

hard boyz

safe havens are not eradicated from Pakistain and the country does not come under more pressure to be more serious against the

bully boy

s, the war against terrorism will be unwinnable," Sediqi told TOLOnews.

US special envoy to Afghanistan and Pakistain Marc Grossman recently emphasised the need for the joint cooperation between both countries.

The

hard boyz

are widely regarded to have safe havens in Pakistain's western tribal region near the Afghan border, posing a major threat to the security of both Afghanistan and Pakistain with several coordinated attacks launched on Afghan soil in recent years.

As the foreign forces hand over responsibility of security to the

Afghan cops

, the fear of Taliban and

bully boy

infiltration into the Afghan forces ranks is rising as attacks by uniformed Afghans on foreign and

Afghan cops

has spiked this year and deteriorated relations between the allies.

Adding fuel to the fears is a report from The

News Agency that Dare Not be Named

on Saturday saying that as foreign troops draw down from Afghanistan, the terrorist Al Qaeda network is trying to take over some of the eastern parts of the country to expand their presence and prepare for the complete withdrawal of foreign combat troops.

Posted by: Fred || 10/22/2012 00:00 || Comments || Link || E-Mail|| [6470 views] Top|| File under: Govt of Pakistan
Taliban deny their bombs cause most Afghan deaths
"We're depraved and incompetent," the spokes-Talib added.

[Dawn] The Taliban dismissed on Sunday a UN report that

roadside kaboom

s are causing most civilian casualties in Afghanistan as "Western propaganda."

Taliban

front man

Zabiullah Mujahid claimed that the

cut-throats

only use the weapons to target foreign troops and the

Afghan cops

.

"By spreading such propaganda they are trying to prevent us from planting bombs which cause the deaths of invaders in our country," he said in an emailed statement.

On Saturday, the UN mission in Afghanistan urged the

cut-throats

to end the use of

roadside kaboom

s, also known as improvised

bomb

s or IEDs, saying they were by far the biggest killer of civilians in the conflict. The organization used the term in reference both to bombs detonated by remote control and landmines that go off when a vehicle goes over them.
Posted by: Fred || 10/22/2012 00:00 || Comments || Link || E-Mail|| [6471 views] Top|| File under: Taliban
Africa North
Official: DOD Seeks 'Small Footprint' in Africa
Djibouti, which boasts a natural harbor and roads that link the interior with the coast.


...And Google tells me, is 5,600 miles from Benghazi...


The country has interest from four U.S. combatant commands -- U.S. Africa Command, U.S. Special Operations Command, U.S. Central Command and U.S. Transportation Command, officials said. In addition, other nations work with the Djiboutian government to ensure security in the area.

Djibouti and Camp Lemonier represent a strategic gold mine, Dory said. But Camp Lemonier, she added, will remain an expeditionary base.

"It will remain an austere base. "We will make improvements for force protection, but you will not see a golf course at Camp Lemonier, ever," she said.
Posted by: Sherry || 10/22/2012 00:00 || Comments || Link || E-Mail|| [6504 views] Top|| File under:
Obama Nominates Rodriguez to Africa Command Chief
President Obama has nominated Army General David M. Rodriguez to succeed Army General Carter F. Ham as the commander of U.S. Africa Command, Defense Secretary Leon E. Panetta said, October 18, 2012.

U.S. Africa Command is the newest combatant command, and its headquarters is in Stuttgart, Germany. The command encompasses all of Africa and its adjacent waters except for Egypt.

The Senate must confirm Rodriguez, who currently is commander of U.S. Army Forces Command at Fort Bragg, N.C.

"He has served in a variety of key leadership roles on the battlefield," Panetta said in announcing the nomination. Rodriguez was the first commander of the International Security Assistance Force Joint Command, the corps-level command in Afghanistan. He was the commander during the surge into Afghanistan, "and was a key architect of the successful campaign plan that we are now implementing," Panetta said.

Ham has served as the Africa Command chief since March 2011. "Under his leadership, Africom has played a very central role in some very important missions," the secretary said. "From the NATO campaign in Libya that led to the fall of Gadhafi to successful counterterrorism efforts in Somalia [and] Yemen to efforts we are now involved in in Nigeria and Mali and elsewhere, General Ham has really brought Africom into a very pivotal role in that challenging region."

The nation is "deeply grateful for his outstanding service," he said.


Question -- is this a "normal" time for transition? Does Command serve a "term?" Me as a civilian, finds the timing interesting...

.
Posted by: Sherry || 10/22/2012 00:00 || Comments || Link || E-Mail|| [6483 views] Top|| File under:
Morsi Shown: Mouthing "Amen" To "Grant Us Victory Over The Infidels"
The Anti-Defamation League (ADL) today expressed deepening concern over the anti-Semitic rhetoric coming from the highest echelons of Egyptian society.

In a nationally broadcast Friday sermon attended by Egyptian President Mohamed Morsi and other high ranking government officials at the Al-Tanaeem Mosque in Mersa Matruh, Imam Fatouh Abdul Nabi, who is the head of the Islamic Endowment in Matruh Governorate, called on God to "deal harshly with the Jews and those who are allied with them."

At the conclusion of the sermon, which primarily focused on how Muslims should use their conscience to control their actions, Imam Abdul Nabi said, "Our God, grant us victory over the infidels... Our God, deal harshly with the Jews and those who are allied with them... Our God, our God, deal harshly with the Jews and those who are allied with them... Our God, frighten their masses... Our God, disperse their union... Our God, show us your strength over them, your greatness over them... Our God, reveal to us your wrath over them, you are the Lord of creatures."

During this part of the sermon, President Morsi was shown on television mouthing "amen."


52 seconds... group hypnosis...



Posted by: Sherry || 10/22/2012 00:00 || Comments || Link || E-Mail|| [6470 views] Top|| File under:
Egyptians turning toward Iran, want nuclear weapons
A poll of Egyptians conducted last month shows that they have increasingly positive views of Iran, believe that both Iran and Egypt should obtain nuclear weapons, and still trust their own military more than any other institution in Egypt. The poll of 812 Egyptians, half of them women, was conducted in a series of in-person interviews by the firm Greenberg Quinlan Rosner and sponsored by the Israel Project, a pro-Israel advocacy organization with offices in Washington and Jerusalem. According to the poll, Iran is viewed favorably in Egypt, with 65 percent of those surveyed expressing support of the decision to renew Egypt-Iran relations and 61 percent expressing support of the Iranian nuclear project, versus 41 percent in August 2009.

Sixty-two percent of those polled agreed that "Iran and its president, Mahmoud Ahmadinejad, are friends of Egypt," though 68 percent held unfavorable views of Shiite Muslims.


And do those Shiite Iranians think of themselves as Egypt's friends? They are, after all, the same people who sent those saboteurs over to blow up the Suez Canal or something a year or so ago, remember?

Iran's deputy defense minister said recently that the Iranian regime is seeking more military cooperation with Egypt. "We are ready to help Egypt to build nuclear reactors and satellites," he said on the occasion or Egyptian President Mohammed Morsy's meeting with Iranian President Mahmoud Ahmadinejad last month. Morsy's office has said the two didn't discuss military cooperation.


Brilliant: the reactors will be a joint Egyptian-Iranian construction project based on a Soviet design copied by the Chinese, handed off to the Norks, and improved by the Pakistanis. What could possibly go wrong?

Eighty-seven percent of respondents want Egypt to have its own nuclear bomb.


Avi: "Ooooooh, targets! And we can watch them dig beforehand, too."

Israel Project CEO Josh Block told The Cable that the statistics show the effect of Morsy's outreach to Iran and the danger of regional proliferation of nuclear weapons if Iran is successful in obtaining a nuclear bomb.

"Very scary to people opposed to proliferation of nuclear weapons, let alone to unstable countries in the world's most turbulent part of the world, is the 87 percent who want Egypt to build nuclear weapons," he said. "Morsy's dangerous embrace of Iran is leading a surprising shift in favor support for Tehran, which has for decades been seen by Egyptians as their top threat, as well as for their work on nuclear weapons."


Fortunately, for this ambition, as we saw in Syria, North Korea provides a turnkey operation, complete with technicians. So all that's needed is a great deal of money to pay for it all.

No worries, Uncle Sugar can provide that. It'll be called, "food aid"...

Egyptians are overwhelmingly focused on the dire state of their domestic economy. Only 2 percent of those polled said that "strengthening relations with other Muslim countries" should be one of Morsy's top two priorities, and 45 percent agreed with the statement that "Egypt needs to focus on things at home and should be less involved in regional politics."


Like, for example, having enough foreign exchange to buy food...

Nevertheless, 74 percent of those polled said that disapprove of Egypt having diplomatic relations with Israel -- an increase from 26 percent in August 2009 -- and support for a two-state solution to solve the Israeli-Palestinian conflict is at only 30 percent. Seventy-seven percent agreed that "The peace treaty with Israel is no longer useful and should be dissolved."

The poll found that 64 percent of Egyptians still feel warmly about the Supreme Council of the Armed Forces, which ran Egypt in the interim period before Morsy was elected, and 81 percent approve of the job they are doing. Forty-nine percent of Egyptians polled felt warmly about Morsi, and 43 percent felt warmly about the Muslim Brotherhood.

Forty percent felt warmly about the Muslim Brotherhood's Freedom and Justice Party, but only 11 percent felt warmly about the Salafist Nour Party, a hard-line Islamist party that fared well in the parliamentary elections.

American politicians fared poorly in the poll, but among them Secretary of State Hillary Clinton was the most popular at 25 percent favorability. President Barack Obama scored 16 percent and Republican nominee Mitt Romney only 8 percent, although only half of Egyptians polled knew who Romney was. (Ahmadinejad's favorability rating? Forty-three percent.)

Asked, "Do you think that President Barack Obama is more on the side of Arabs or more on the side of Israel?," 68 percent of Egyptians said Israel, and 60 percent said that Obama's presidency had been "a negative thing" for the Arab world.
Posted by: Steve White || 10/22/2012 00:00 || Comments || Link || E-Mail|| [6494 views] Top|| File under:
France says fight against Mali Islamists will be 'difficult'
[Al Ahram]
Military intervention to recapture Mali's north from Al-Qaeda linked Islamists will be an uphill task requiring "toughened" soldiers, French Foreign Minister Laurent Fabius said Sunday. The vast region fell under control of radical Islamist groups including the Al-Qaeda in the Islamic Maghreb (AQIM) in the chaos that followed a March coup in a country that was once considered one of Africa's most stable democracies.

The United Nations


...what started out as a a diplomatic initiative, now trying to edge its way into legislative, judicial, and executive areas...


and the European Union


...the successor to the Holy Roman Empire, only without the Hapsburgs and the nifty uniforms and the dancing...


have agreed to provide training for Malian troops "which can start immediately," Fabius told French television.

"The Malian troops will be trained and they will try to retake the cities in the north like Timbuktu, Kidal etc.," he said, adding that this could start in weeks.

"After that there will be another operation which is more difficult that is to confront Al-Qaeda and its outlets. This requires hardened troops," he said.

Posted by: Fred || 10/22/2012 00:00 || Comments || Link || E-Mail|| [6480 views] Top|| File under: Ansar Dine
Bangladesh
My husband innocent, wife of Ramu suspect tells press
[Bangla Daily Star] Tofail Ahmed, chairman of Naikkhangchhari upazila parishad
and a prime suspect in the Ramu mayhem according to the government investigation report, sent his wife Monwara Begum to address a

presser

in Cox's Bazar Press Club yesterday.

Monwara Begum read out Tofail's written statement defending him and rejecting the probe findings about her husband's alleged involvement in the attacks on the Buddhist community.

She claimed her husband was in Dhaka for official purposes, which was why she had to address the

presser

.

"He is not a

runaway

and was here (Naikkhangchhari) only two days ago," Monwara said.

According to newspaper reports, the probe body said that a meeting was held on September 28 at Tofail's residence a day before the attacks that destroyed 18 temples and 50 houses of the Buddhist community.

Monwara rejected the allegation soon enough, saying it was quite impossible to organise such a meeting as their home was situated in a restricted zone where members of BGB and intelligence departments also reside.

Tofail's statement also termed the newspaper reports as "false and imaginary" as the government investigation report has not been made public yet.

Locally known as Jamaat's man, Tofail has a nephew, Abdul Moktadir who, along with Omar Faruk exhibited and distributed the offensive Facebook images to Uttam Kumar Barua's page to provoke locals against the Buddhists.

Posted by: Fred || 10/22/2012 00:00 || Comments || Link || E-Mail|| [6475 views] Top|| File under: Jamaat-e-Islami
China-Japan-Koreas
Defying Police, N. Korean Defectors Launch Balloons
A group of
North Korean defectors have launched balloons carrying 120,000 propaganda leaflets toward their former homeland on Monday.

Pyongyang had threatened military retaliation before the planned launch by Members of Freedom Fighters for North Korea.

Blocked by police from reaching the initial launch site, some of the defectors secretly headed to an alternative launch site out of view of South Korean authorities, a history museum on Ganghwa, about an hour's drive west of the capital, Seoul.

Group leader Park Sang-hak says the launch from the original site, Paju, had been authorized by the government and that blocking it at the last minute was ridiculous.

He then questioned why South Korean President Lee Myung-bak would "stand with the North Korean leadership" in stopping the group's activity.

A spokesperson for the Presidential Blue House denies involvement in trying to block the balloon launch, calling it a matter for the defense ministry and police.
Posted by: Fred || 10/22/2012 10:36 || Comments || Link || E-Mail|| [6507 views] Top|| File under:
India-Pakistan
PPP Punjab lawmakers want Sharifs disqualified for polls
[Dawn] The Pakistain People's Party Punjab parliamentarians on Saturday passed a resolution demanding disqualification of Sharif brothers for contesting elections for at least 10 years after the Supreme Court's verdict on Air Marshal (retired) Asghar Khan's plea.

The resolution was passed at a meeting of PPP provincial

politician

s here, presided over by Opposition Leader in the Punjab Assembly Raja Riaz.

The resolution also sought suspension of chief minister's assembly membership and putting the names of Shrif brothers on the Exit Control List.

It demanded the federal government should hold a transparent probe into the charges against all politicians who received money from the Inter Services Intelligence (ISI) to stop the PPP from coming into power in 1990.

It also demanded court martial of the two army officers involved in the Mehrangate scandal.

Talking to

news hound

s after the meeting, Raja Riaz said the Sharif brothers had also conspired to topple the PPP government in 1993 and later got a "fake" two-thirds mandate in 1996.

"Now everyone knows how the Sharifs manage to win the elections," Riaz said, demanding not only the Sharifs should be declared disqualified in the light of the Supreme Court's verdict but criminal proceedings should also be launched against them.

Posted by: Fred || 10/22/2012 00:00 || Comments || Link || E-Mail|| [6469 views] Top|| File under: Govt of Pakistan
Imran urges Zardari to act against Sharifs
[Pak Daily Times] Pakistain Tehrik-e-Insaf
...a political party in Pakistan. PTI was founded by former Pakistani cricket captain and philanthropist Imran Khan. The party's slogan is Justice, Humanity and Self Esteem, each of which is open to widely divergent interpretations....
(PTI) Chairman Imran Khan

... aka Taliban Khan, who ain't the brightest knife in the national drawer...
said on Sunday that after the decision of Supreme Court (SC) in Asghar Khan case, the president has the "opportunity to take strict action against the Sharif brothers who had taken money to establish IJI".

"In light of SC's verdict, neutral investigation should be launched against those who had taken money from secret agencies so that malign, corrupted elements could be eliminated," Imran said in a statement.

The PTI chief said that it has been proved that money was given to establish IJI and it is also "clear that so-called politicians had received the amount".

He said that the government should implement decision of the SC "at once" and disqualify those people who had received money.

"Today, corruption is common in all over the country. Punjab has become defaulter because of corruption and worst performance of its leaders," Imran said.

"Zardari should take strict action against these people so that no body could dare to change the decision of public in the future," he said. "Corrupt Sharif brothers should not only be disqualified, they should also be held accountable," the PTI chief said. online

Posted by: Fred || 10/22/2012 00:00 || Comments || Link || E-Mail|| [6482 views] Top|| File under: Govt of Pakistan
Israel-Palestine-Jordan
PM: No immunity for those firing rockets from Gaza
There will be no immunity for those firing rockets on Israel from

Gazoo

, Prime Minister Binyamin Netanyahu said Monday morning.

Netanyahu's comments, before meeting
Quartet


... The Quartet are the UN (xylophone), the United States (alto), the European Union (soprano), and Russia (shortstop). The group was established in Madrid in 2002 by former Spanish Prime Minister Aznar, as a result of the escalating conflict in the Middle East. Tony Blair is the Quartet's current Special Envoy....


envoy Tony Blair, came amid the latest round of missile and rocket fire from

Gazoo

, and the IDF actions to combat it. The IAF struck two

Gazoo

terrorist cells attempting to launch mortar shells into southern Israel on Monday. Paleostinian sources said two

bad boyz were potted

in the the first strike on Monday morning.

Posted by: Fred || 10/22/2012 10:34 || Comments || Link || E-Mail|| [6467 views] Top|| File under:
Jordanian Salafi Cleric: We Planned Attack In Israel
[Jerusalem Post] A Jordanian Salafist-jihadist

holy man

with ties to al-Qaeda said on Saturday that jihadists from his country had planned to carry out a suicide attack in Israel.

Abu Muhammad al-Tahawi said that Jordanian Salafist-jihadists had wanted to carry out an attack but the plan had failed.

However,


today is that tomorrow you were thinking about yesterday...


Tahawi said that Jordanian Salafists


...Salafists are ostentatiously devout Moslems who figure the ostentation of their piety gives them the right to tell others how to do it and to kill those who don't listen to them...


were "getting closer to Paleostine via Jordan, Syria and

Leb

," according to a report on Jordan's Albawaba news website on Sunday.

"Our Paleostinian brothers who are now in Aleppo


...For centuries, Aleppo was Greater Syria's largest city and the Ottoman Empire's third, after Constantinople and Cairo. Although relatively close to Damascus in distance, Aleppans regard Damascenes as country cousins...


[Syria] will then go to Israel to fight there," he said, speaking at a funeral ceremony for a Salafist killed fighting against
Hereditary President-for-Life Bashir Pencilneck al-Assad


One of the last of the old-fashioned hereditary iron-fisted fascist dictators...


's forces in Deraa, Syria. "Jihad requires patience."

Tahawi's remarks come after the Jordanian Salafist jihadist movement said that to date it has sent 250 fighters to Syria to join the fight against Assad, the Arabic-language Jordan Zad news site reported on Sunday.

According to the report, a source within the movement said that some of the Jordanian Salafists have assumed leading roles around Damascus


...Capital of the last overtly fascist regime in the world...


, Aleppo, Deraa and Idlib.

According to the Long War Journal, an American news website, many foreign jihadists including from Egypt and Jordan are fighting in Syria in the al-Qaeda-linked Jabhat al- Nusra terrorist group, which has carried out several

suicide kaboom

s at government and military installations. Jabhat al-Nusra is active across all Sunni areas of Syria, and has carried out most of its attacks in Damascus, according to Foreign Policy magazine.

In May, Tahawi published a written statement in support of Jabhat al-Nusra, calling on

Mohammedan

s to go and fight in Syria against Assad.

In his statement, Tahawi praised

suicide kaboom

attacks in Syria and elsewhere, saying that the "people who wrapped

boom belt

s around themselves" in Iraq and Afghanistan helped defeat the US, and that

jacket wallah

s would also expel Israel and the US from

Mohammedan

lands in the Levant.

Last week, the Jordanian authorities tossed in the clink
... anything you say can and will be used against you, whether you say it or not...
two Salafists, Zayed Sweiti and Firas Khalailah, as they returned to Jordan from Syria.

Both men are Jordanian cousins of Abu Musab al-Zarqawi, who founded al-Qaeda in Iraq.

Jordan has an estimated 5,000 Salafist Jihadist supporters, according to United Press International.
Posted by: trailing wife || 10/22/2012 00:00 || Comments || Link || E-Mail|| [6473 views] Top|| File under:
Fatah claims victory in first West Bank poll since 2006
[Pak Daily Times] Paleostinian president the ineffectual Mahmoud Abbas


... a graduate of the prestigious unaccredited Patrice Lumumba University in Moscow with a doctorate in Holocaust Denial...


's Fatah party was on Sunday claiming victory ahead of the results of local elections in the West Bank, in the first such vote since 2006.

Although preliminary results were due to be released at 1600 GMT, Fatah officials and supporters were openly jubilant after 12 hours of voting in a ballot which was boycotted by the rival

Hamas, always the voice of sweet reason,

movement which rules

Gazoo

. "Fatah won a victory in this election," party

front man

Ahmad Assaf said. "Despite Hamas's efforts, participation was good which proves that people reject Hamas policies," he said, without elaborating.

Shortly after the polls closed, supporters in the southern city of Hebron took the streets to celebrate their victory. The Central Elections Commission put turnout at 54.8 percent, with chairman Hanna Nasser saying the vote had gone "very smoothly." The last time the Paleostinians voted was in the general elections of January 2006, which the Hamas movement won by a landslide; Hamas also chalked up major wins a year earlier during the last local elections.

This time however, Hamas refused to take part following the collapse of unity talks with Fatah, leaving the Abbas's party to face off with independents and leftist factions like the PFLP and DFLP. the first time on Saturday, there was a noticeable absence of the usual faction flags on the streets, with only Paleostinian flags and candidates' posters visible, correspondents said.
Posted by: Fred || 10/22/2012 00:00 || Comments || Link || E-Mail|| [6469 views] Top|| File under: Palestinian Authority
Sri Lanka
France Says Syria 'Likely' Involved in al-Hasan Assassination
[An Nahar] French Foreign Minister Laurent Fabius said Sunday that Syria was probably involved in the Ashrafiyeh

car boom

ing that killed Intelligence Bureau chief Maj. Gen. Wissam al-Hasan and at least three other people.

"It is likely... Everything indicates that this is an extension of the Syrian tragedy," Fabius told French television, accusing Syrian
Hereditary President-for-Life Bashir Pencilneck al-Assad


Scourge of Qusayr...


of spreading his country's conflict beyond its borders.

"I wish to express how much we condemn this dreadful attack, how much we are in solidarity with the Lebanese people and government," Fabius said.

He called Assad a "manipulator" who wanted to spread the "contagion to Turkey, Jordan and

Leb

."

The French foreign minister also accused Hizbullah of involvement in the Syrian conflict.

"Hizbullah is in the Lebanese government and we don't see much of their role," he said. "But their presence in the conflict has been apparent in the past few days, such as the drone which overflew Israel."

Posted by: Fred || 10/22/2012 00:00 || Comments || Link || E-Mail|| [6472 views] Top|| File under: Hezbollah
Syria-Lebanon-Iran
Iran: Obama Sent Secret Message Recognizing Our Nuclear Rights
This gets the salt tag. Champ can't possibly be this stupid -- or he knows he's going to lose the election no matter what and really wants to monkey-wrench Romney.

Last week, Reza Kahlili, a former Revolutionary Guard member wrote that Iran had reached a deal with the Obama Administration to preserve portions of its nuclear program.

Hossain Ebrahimi told reporters yesterday that Obama sent the regime a secret message. On Saturday, the Iranian regime confirmed this report.

The Iranian regime revealed on Saturday that the Obama Administration sent them a secret message through the Swiss Embassy recognizing their nuclear rights. The Swiss government, acting through its Embassy in Tehran, serves as protecting power for U.S. interests in Iran.

Fars News reported via Weasel Zippers:


Senior Iranian parliamentary sources revealed on Saturday that the Swiss envoy to Tehran has quoted US President Barack Obama as acknowledging Iran's nuclear rights.

Swiss Ambassador to Tehran Livia Leu Agosti attended a meeting with senior Iranian foreign ministry officials a few days ago to submit a letter from the US president to Tehran leaders.

Vice-Chairman of the Iranian Parliament's National Security and Foreign Policy Commission Hossein Ebrahimi told FNA that during the meeting, Agosti had told the Iranian officials that President Barack Obama recognizes Iran's right of access and use of the nuclear technology.

"There are a couple of points with regard to this (US) message (to Iran)," Ebrahimi said and added, "Firstly, during the session to submit the message, the Swiss ambassador to Tehran quoted the US president as saying that 'we (the US) recognize your nuclear rights'."

As regards the second issue, the lawmaker said that the Swiss diplomat had also quoted Obama as saying that "I didn't want to impose sanctions on your central bank but I had no options but to approve it since a Congress majority had approved the decision."

Iran's Foreign Ministry Spokesman Ramin Mehman-Parast said on Sunday that Iran has received a US message regarding the Strait of Hormoz via three different channels.

"The US Ambassador to the UN Susan Rice had handed a letter to Iran's Ambassador to the UN Mohammad Khazayee; the Swiss Ambassador to Tehran (Livia Leu Agosti) also conveyed the same thing; and Iraqi President Jalal Talabani delivered the same message to Iranian officials," he said last Sunday.

The US letter follows threats by Iran last month to shut off the Strait of Hormoz – the world's most important oil shipping lane – if new US and EU sanctions over its nuclear program halted Iranian oil exports.
Posted by: Steve White || 10/22/2012 00:00 || Comments || Link || E-Mail|| [6473 views] Top|| File under:
Al-Hassan: Slain Lebanon general pointed at Syria as Hariri's assassins
[Al Ahram] Wissam al-Hassan, a top Lebanese security official killed Friday in a Beirut

car boom

ing, suspected the regime in neighbouring Syria of murdering his mentor, former prime minister Rafiq Hariri.

The grey-moustached general, 47, a Sunni

Mohammedan

, had sent his wife and children to

Gay Paree

because he "knew he was a target," said a Lebanese opposition leader hostile to the regime of Syrian
Hereditary President-for-Life Bashir Pencilneck al-Assad


The Scourge of Hama...


As intelligence chief of

Leb

's police, the Internal Security Forces (ISF), Hassan dismantled Islamist networks in his country and shut down Israeli-linked spy operations.

But his master stroke was the August 9 arrest, in which ISF played a central role, of former Lebanese information minister Michel Samaha, suspected of planning attacks in

Leb

's north at the behest of Syrian intelligence official Ali Mamlouk.

Hassan had already pointed the finger at Damascus
...The City of Jasmin is the oldest continuously-inhabited city in the world. It has not always been inhabited by the same set of fascisti...
, not only for the Hariri

liquidation

in 2005 but also for a series of killings over the following three years of Lebanese figures opposed to Syria.

His ISF were deeply involved in seeking the arrest of those responsible.

"They targeted General Hassan because he jugged
Yez got nuttin' on me, coppers! Nuttin'!
Michel Samaha and he was a security official who feared nothing," said opposition politician
Samir Geagea


... Geagea was imprisoned by the Syrians and their puppets for 11 years in a dungeon in the third basement level of the Lebanese Ministry of Defense. He was released after the Cedar Revolution in 2005 ...


Syrian Information Minister Omran al-Zohbi condemned what he called the "terrorist, cowardly" attack.

Born in northern

Leb

's Koura region, Hassan entered the police academy in 1983.

Later responsible for protocol, he was often at Hariri's side.

The prime minister's murder, as he drove along the waterfront, sparked an international outcry which forced the withdrawal of Syrian troops who occupied

Leb

during its civil war which ended in 1990.

No one has ever been tried for Hariri's murder but a UN-backed tribunal indicted four members of the Shiite

Mohammedan

group Hezbollah, which now dominates the Lebanese government and is allied to Damascus.

After Hariri's death, Hassan took on the position he held until his own murder on Friday.

ISF officers described him as "the man for difficult jobs" but also one in the shadows.

When he died, he was travelling in an unmarked car without a convoy, something his killers must have known because they attacked him in an alley with a

car boom

that waited for him to pass, a government official said.

But Hassan "moved with exceptional security measures," the source added.

Officials said seven other people also died in the blast, although the ISF and

Red Thingy

gave a lower overall toll of three dead on Saturday.

"We have lost a pillar of security but we are not going to give up because we must protect the security of the country," said the ISF chief, General Ashraf Rifi.

According to Geagea, himself a target for

liquidation

last April, "General Hassan alerted us every time to the threats against" members of the opposition hostile to Damascus.

The "14 March" opposition coalition has been targeted about a dozen times since 2005, Geagea said.

Asked whether Syria was behind the attack on Hassan, he replied: "Who else could it be?"

Posted by: Fred || 10/22/2012 00:00 || Comments || Link || E-Mail|| [6465 views] Top|| File under: Govt of Syria
Qabbani: Pressuring PM to Resign through Street Action is Forbidden
"It's practically unconstitutional!"

[An Nahar] Grand Mufti Sheikh Mohammed Rashid Qabbani on Sunday stressed that "pressuring the premier to resign through street action is forbidden and totally rejected."

"Granting and withholding confidence from governments can only happen at parliament, in line with the constitution and democracy," the mufti added.

The opposition March 14 forces have called on Prime Minister
Najib Miqati to resign, in the wake of the

liquidation

of Maj. Gen. Wissam al-Hasan, chief of the Internal Security Forces' Intelligence Bureau in a massive

car boom

ing.

Several people

were maimed

as security forces used tear gas on Sunday to repel demonstrators trying to storm the Grand Serail, the headquarters of the Lebanese government in downtown Beirut, amid calls for Prime Minister Najib Miqati to resign.

Following the funeral nearby of slain Maj. Gen. Wissam al-Hasan, chief of the Internal Security Forces' Intelligence Bureau, "young people headed towards the building in the city center, but security forces blocked them by firing into the air and using tear gas," a policeman on the scene told Agence

La Belle France

Presse.

The group was estimated at a couple of hundred people.

During funeral orations for slain Maj. Gen. al-Hasan and his bodyguard Chief Warrant Officer Ahmed Suhyooni, former premier Fouad Saniora called on Miqati to resign and stressed that the March 14 forces will not engage in dialogue before the government's departure.

Posted by: Fred || 10/22/2012 00:00 || Comments || Link || E-Mail|| [6498 views] Top|| File under: Hezbollah
Hariri Says People to Peacefully Oust Miqati
[An Nahar] Former prime minister Saad Hariri
Second son of Rafik Hariri, the Leb PM who was assassinated in 2005. He has was prime minister in his own right from 2009 through early 2011. He was born in Riyadh to an Iraqi mother and graduated from Georgetown University. He managed his father's business interests in Riyadh until his father's

liquidation

. When his father died he inherited a fortune of some $4.1 billion, which won't do him much good if Hizbullah has him bumped off, too.
on Sunday received phone calls from U.S. Secretary of State Hillary Clinton
... sometimes described as The Heroine of Tuzla and at other times as Mrs. Bill, never as Another Elihu B. Washburne ...
, French Foreign Minister Laurent Fabius and U.N. chief
the ephemeral Ban Ki-moon


... of whom it can be said to his credit that he is not Kofi Annan...


, who offered him condolences on the

liquidation

of Maj. Gen. Wissam al-Hasan and his bodyguard Ahmed Suhyouni.

"During the phone calls, discussions also tackled the developments which

Leb

is witnessing after the heinous

liquidation

. (Ex-)Premier Hariri stressed that the Lebanese people are staging a civil, democratic movement to overthrow the government of Premier
Najib Miqati, adding that March 14 forces will boycott the government until it falls, as it is the product of the Syrian-Iranian axis and is working to achieve the interests and influence of this axis at the expense of the interests and security of

Leb

and its people," Hariri's office said in a statement.

Meanwhile,


...back at the desert island, Bert was realizing to his horror that he'd had only one bottle for one message, and he'd forgotten to include a return address...


Speaker Nabih Knobby Berri


Speaker of the Lebanese parliament, a member of AMAL, a not very subtle Hizbullah sock puppet...


received a phone call from Fabius that tackled the rapid developments in

Leb

.

The French minister also telephoned Progressive Socialist Party leader MP Walid Wally Jumblat
...
Druze politician, head of the Progressive Socialist Party, who's been on every side in Leb at least four times. He'll sell you his friends for a dollar, but family comes higher because of shipping and handling...
. The PSP's media department said Fabius stressed during the conversation

La Belle France

's solidarity with

Leb

amid this sensitive period as well as French President Francois Hollande's


...the Socialist president of La Belle France, and a fine job he's doing of it...


permanent support for the Lebanese state and all the Lebanese.

Al-Hasan was killed in a powerful

car boom

ing that rocked Ashrafiyeh on Friday and left at least three people dead and more than 100

maimed

.

In a televised address later on Sunday, Hariri said: "Our call for the government's departure is not lust for power."

"Toppling the government is the only way towards real dialogue in the country," he noted.

"What we want is to topple the government democratically and peacefully and we are not advocates of violence," Hariri added.

"Today, after the martyrdom of Wissam al-Hasan, we have taken a stance and we won't heed the advices of some countries that are saying that this government is in

Leb

's interest," Hariri stressed.

Posted by: Fred || 10/22/2012 00:00 || Comments || Link || E-Mail|| [6471 views] Top|| File under:
Suleiman Urges Speedy Indictments in Samaha, Nahr al-Bared Cases
[An Nahar] President Michel Suleiman


...before assuming office as President, he held the position of commander of the Leb Armed Forces. That was after the previous commander, the loathesome Emile Lahoud, took office as president in November of 1998. Likely the next president of Leb will be whoever's commander of the armed forces, too...


on Sunday stressed that the government "must not provide cover for perpetrators and criminals" and called for "speeding up the indictments" in the cases of ex-minister Michel Samaha and the Nahr al-Bared

festivities

, in a speech eulogizing slain Maj. Gen. Wissam a-Hasan, chief of the Internal Security Forces' Intelligence Bureau.

"I cannot but express my deep feelings of grief and pain over the

deaders

, topped by Maj. Gen. Wissam al-Hasan and Chief Warrant Officer Ahmed Suhyooni, and I extend my warmest condolences to the families of the

deaders

, their comrades, the minister of interior, the prime minister and everyone who loved the

deaders

," said Suleiman at the ISF headquarters in Ashrafiyeh.

Prime Minister
Najib Miqati also attended the honoring ceremony.

"I see that this institution is being punished by the

liquidation

of its chief, the martyr Major General, as the Intelligence Bureau has managed under his leadership to unveil the networks of espionage and terrorism and to foil harm and a major strife by seizing the explosives" that were transported by ex-minister Samaha from Syria to

Leb

, added Suleiman.

The president, who awarded al-Hasan the National Order of the Cedar in Grade of Grand Officer, said the slain general "managed to thwart the conspiracy and prevent it through his soul and blood."

"This

liquidation

is targeted against the Lebanese state and the martyrdom requires us to close ranks and cooperate at the level of citizens and the institutions, especially the political and security institutions. The judiciary and the security agencies cannot perform their duties without the support of the political authority," Suleiman added.

"I call on security authorities to be firm and strict, as they enjoy the people's support, and I call on politicians, the government and the political officials not to provide cover for the perpetrators. Make security forces and judges feel that they have real support and this is out duty," he went on to say.

"Enough! Unveil the crimes, starting with the

liquidation

of ex-PM Rafik Hariri and the rest of the figures," Suleiman asked the authorities, calling on the judiciary to "speed up the indictments in the cases of Michel Samaha and Nahr al-Bared."

Posted by: Fred || 10/22/2012 00:00 || Comments || Link || E-Mail|| [6473 views] Top|| File under:
Who's in the News
48
[untagged]
5
Govt of Pakistan
3
Hezbollah
2
Govt of Syria
2
Palestinian Authority
2
Govt of Iran
2
Salafists
1
Arab Spring
1
al-Qaeda in Britain
1
Hamas
1
al-Qaeda in Pakistan
1
Thai Insurgency
1
al-Shabaab
1
Boko Haram
1
Taliban
1
al-Qaeda in Arabia
1
TTP
1
Ansar Dine
1
Jamaat-e-Islami
1
Baloch Liberation Army
1
Pirates
Bookmark
E-Mail Me
The Classics
The O Club
Rantburg Store
The Bloids
The Never-ending Story
Thugburg
Gulf War I
The Way We Were
Bio
Merry-Go-Blog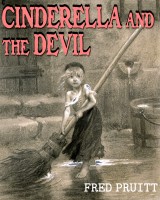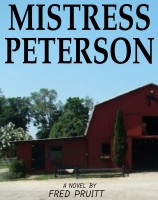 On Sale now!


A multi-volume chronology and reference guide set detailing three years of the Mexican Drug War between 2010 and 2012.

Rantburg.com and borderlandbeat.com correspondent and author Chris Covert presents his first non-fiction work detailing the drug and gang related violence in Mexico.

Chris gives us Mexican press dispatches of drug and gang war violence over three years, presented in a multi volume set intended to chronicle the death, violence and mayhem which has dominated Mexico for six years.
Click here for more information


Meet the Mods
In no particular order...


Steve White
Seafarious
Pappy
lotp
Scooter McGruder
john frum
tu3031
badanov
sherry
ryuge
GolfBravoUSMC
Bright Pebbles
trailing wife
Gloria
Fred
Besoeker
Glenmore
Frank G
3dc
Skidmark
Alaska Paul



Better than the average link...



Rantburg was assembled from recycled algorithms in the United States of America. No trees were destroyed in the production of this weblog. We did hurt some, though. Sorry.
44.192.65.228

Help keep the Burg running! Paypal: