Afghanistan
Analysts Slam Claim Malala Attack Planned in Afghanistan
[Tolo] Afghan experts on Wednesday slammed the claim made by Pakistain that the attack on teenager Malala Yousufzai was planned in Afghanistan, saying it was baseless and not of any benefit to Pakistain.

Pakistain's Interior Minister Rehman Malik


Pak politician, Interior Minister under the Gilani government. Malik is a former Federal Investigation Agency (FIA) intelligence officer who rose to head the FIA during Benazir Bhutto's second tenure. Malik was tossed from his FIA job in 1998 after documenting the breath-taking corruption of the Sharif family. By unhappy coincidence Nawaz Sharif became PM at just that moment and Malik moved to London one step ahead of the button men. He had to give up the interior ministry job because he held dual Brit citizenship.


said Tuesday in an interview with US station CNN that the plan to shoot the Pak 14-year-old last week was hatched in Afghanistan and vowed to hold those responsible to account "very soon."

Former Afghan intelligence chief Amrullah Saleh said on Wednesday the comments were only incitement to more violence.

"Those who claim such things are trying to launch a proxy war and weaken the strength of the

Afghan cops

," the former National Directorate of Security chief told TOLOnews.

Political analyst Abdul Khaliq Fazel suggested Pakistain was trying to shift some of its shame.

"It is shame enough for Pakistain that it is known as a country which supports

jihad boy

s," Fazel said.

Afghan political party National Coalition Front member Mohammad Asim warned there of fallout from the statement.

"There will be consequences from such claims," he told TOLOnews.

The experts counter-argued that it was very clear that insurgency in Afghanistan is being fed from Pakistain.

The shooting of Malala outside her school on October 9 was condemned worldwide and by the Pak authorities, who have offered a reward of more than US$100,000 for the capture of her attackers and most recently for the capture of Taliban

front man

Ehsanullah Ehsan.

Malala was flown to the UK on Sunday for further treatment after being moved to Pakistain's top military hospital in Rawalpindi. The Pak government said it is paying for all her costs.
Posted by: trailing wife || 10/18/2012 00:00 || Comments || Link || E-Mail|| [6475 views] Top|| File under:
Africa Horn
Sudan MPs Approve Landmark Oil, Security Deals with S. Sudan
[An Nahar] Sudan's parliament on Wednesday approved almost unanimously deals with South Sudan on oil and security that the two countries' presidents have hailed as ending their conflict.

"After discussion by the MPs, the general feeling of the assembly is to agree to those deals," parliament speaker Ahmed Ibrahim al-Tahir told deputies just before the vote.

Roughly half of the chamber's 350 MPs were present for the ballot, and only two of them voted against the agreements.

The late-September deals, signed by Sudan's President Omar al-Bashir

Head of the National Congress Party. He came to power in 1989 when he, as a brigadier in the Sudanese army, led a group of officers in a bloodless military coup that ousted the government of Prime Minister Sadiq al-Mahdi and eventually appointed himself president-for-life. He has fallen out with his Islamic mentor, Hasan al-Turabi, tried to impose shariah on the Christian and animist south, resulting in its secessesion, and attempted to Arabize Darfur by unleashing the barbaric Janjaweed on it. Sudan's potential prosperity has been pissed away in warfare that has left as many as 400,000 people dead and 2.5 million displaced. Omar has been indicted for genocide by the International Criminal Court but nothing is expected to come of it.
and his South Sudanese counterpart Salva Kiir, came after the neighbors fought along their undemarcated frontier in March and April, sparking fears of wider war.

A U.N. Security Council resolution ordered a ceasefire and the settlement of crucial unresolved issues, under African Union


...a union consisting of 53 African states, most run by dictators of one flavor or another. The only all-African state not in the AU is Morocco. Established in 2002, the AU is the successor to the Organisation of African Unity (OAU), which was even less successful...


mediation.

"We received a positive reaction from the international community expecting our signature on the agreement, and they believe we are a responsible state that is looking out for the benefits of its people," Foreign Minister Ali Karti told

politician

s.

He criticized Sudanese press criticism of the deals.

The South's government halted oil production in January after accusing Khartoum of theft in a long-running dispute over how much the impoverished government in Juba should pay for sending its oil through northern infrastructure for export.

Posted by: Fred || 10/18/2012 00:00 || Comments || Link || E-Mail|| [6486 views] Top|| File under: Govt of Sudan
Africa North
Egypt: 2 girls punished for not veiling
[Ynet] Egyptian teacher cuts 12-year-old girls' hair as punishment for not wearing headscarf

A teacher in southern Egypt punished two 12-year-old schoolgirls for not wearing the

Mohammedan

headscarf by cutting their hair, the father of one girl said Wednesday, in an incident that stokes concerns over personal rights following the rise of Islamist political movements.

The governor of Luxor province where the incident occurred called the teacher's actions "shameful" and said she had been transferred to another school. But rights groups say that some Islamic conservatives have been emboldened by the success of groups like

Moslem Brüderbund

and the ultraconservative Salafi trend in parliamentary and presidential elections and have been increasingly brazen about forcing their standards on other Egyptians.

The incident follows a surge in legal cases against Egyptians, mostly Christians, who allegedly showed contempt for religion. The trial of one, Alber Saber, opened Wednesday but was postponed.

It also comes amid a fierce debate over how the role of religion will be defined in the country's new constitution. The preponderance of Islamists on the panel drafting the document has alarmed liberals and religious minorities.

In the village of Qurna in Luxor province, 500 kilometers (300 miles) south of Cairo, father Berbesh Khairi El-Rawi said the teacher forced the two girls to stand with their hands above their heads for two hours and then cut their hair in their school.

He told The

News Agency that Dare Not be Named

that he filed a complaint after the October 10 incident with the prosecutor's office in Luxor. He had no further comment.

The prosecutor's office declined to comment on the case. Provincial governor Ezzat Saad confirmed the teacher had been transferred for a "shameful" act but did not otherwise comment.

'Incident not surprising'
The teacher, Eman Abu Bakar, could not be reached. She told the Egyptian semi-official newspaper al-Ahram that the amount of hair she cut off of the girls' heads "did not exceed two centimeters" (one inch).

Abu Bakar was quoted as saying she only resorted to cutting her students' hair after warning them repeatedly to cover their heads. After these repeated warnings, a student handed her a scissors from his bag, and that he and other students asked her to "implement" her threats.

In a photo published by Al-Ahram, Abu Bakar is shown wearing the niqab, a garment that covers everything but a woman's eyes.

Most

Mohammedan

women in Egypt wear the headscarf, but increasing numbers now wear the more conservative niqab.

Ziad Abdel Tawab of the Cairo Institute for Human Rights said the incident was alarming but not surprising.

"Whether in schools or outside schools, the general sentiment is that any abusive action, if it is justified as protection of Islam, is tolerable," he said.
Posted by: trailing wife || 10/18/2012 00:00 || Comments || Link || E-Mail|| [6493 views] Top|| File under: Arab Spring
China-Japan-Koreas
Inherit Tradition and Cause of Down-with-Imperialism Union ("DIU")
With love from The Rodong Sinmun straight to you.


The Korean revolution has a great origin and brilliant tradition.

The whole party and army and the entire people today greet the 86th anniversary of the Down-with-Imperialism Union ("DIU") while advancing, full of vigor, under the leadership the respected Marshal Kim Jong Un.


Marshal already? Khadaffy only made Colonel.




Khadaffy never had a Swiss education...


The Korean people now feel greater national pride that they are led by the great party and resolve to accomplish the revolutionary cause of Juche started with the formation of the "DIU".

Kim Jong Un now successfully inherits the tradition of the "DIU".

The idea of the "DIU" is to build an ideal society of the people under the banner of independence by defeating imperialism.

Embodied in his idea and leadership is the idea and spirit of the "DIU".

The formation of the "DIU" was a historic event signaling the fresh start of the Korean revolution and since then the revolutionary struggle of the Korean people entered a new stage of development and the Workers' Party of Korea began striking its root into the masses.

Thanks to the tradition of the "DIU" the Korean revolution has gained brilliant achievements, winning one victory after another.


"Hey Park, look a tree with all its bark! Another victory!"


At the fourth conference of the WPK leader Kim Jong Il was elected eternal general secretary of the WPK, as the eternal leader of the party and people of Korea.

And also the great Kimilsungism-Kimjongilism was declared as the only guiding idea of the party and modeling the whole society on Kimilsungism-Kimjongilism as the supreme program of the party.


Winner of the award for most awkward -ism ever, and it's got a lot of competition.


Therefore, a fundamental guarantee was provided to develop the WPK into the revolutionary party of Juche with the august names of Kim Il Sung and Kim Jong Il and accomplish the revolutionary cause of Juche started with the formation of the "DIU".

The tradition of the "DIU" has served as the lifeline and motive force of the Korean revolution.

Going ahead without letup: This is a proud tradition the ardent fighters of the "DIU" created.

"Let us defend with our very lives the leadership of revolution headed by the great comrade Kim Jong Un!"


"Who wants to be the first to take a bullet for Fattie?"


It is the slogan we should uphold to unite close around Kim Jong Un.
Because when Kim Jong Un sits around the house, he really sits around the house.
The red flag of the party of Juche bearing the idea of the "DIU" is fluttering as ever on the way of the Korean revolution. Korean army and people should hold the flag as the colors of the Korean revolution and dynamically advance toward higher eminence of socialism.
Posted by: gromky || 10/18/2012 00:00 || Comments || Link || E-Mail|| [6470 views] Top|| File under:
India-Pakistan
Operation in N. Waziristan will make country more insecure: Nisar
[Dawn] Opposition leader in the National Assembly Chaudhry Nisar Ali Khan on Wednesday warned that any action in North
Wazoo will make the country more insecure.

Speaking to media representatives, he said that much was being talked about operation in North Waziristan without doing any home work but any action in this regard will make the country more insecure.

Nisar said that public representatives were taken into confidence on such sensitive issues in democratic countries. He alleged that the government wants to create a situation so that elections could be postponed.

Commenting on war on terror, Nisar said that no Pak was involved in 9/11 attacks and the government has been fighting war of others for last eleven years.

The Pakistain

Moslem

League-Nawaz (PML-N) leader said that children were not attacked in any war and the attack on Malala Yousafzai was regrettable.

Responding a question he said the PML-N would not compromise on dual nationality issue however seats should be reserved for Pak expatriates.

Earlier, the Senate was informed that no decision has yet been taken for a military operation in North Waziristan.

Interior Minister Rehman Malik


Pak politician, Interior Minister under the Gilani government. Malik is a former Federal Investigation Agency (FIA) intelligence officer who rose to head the FIA during Benazir Bhutto's second tenure. Malik was tossed from his FIA job in 1998 after documenting the breath-taking corruption of the Sharif family. By unhappy coincidence Nawaz Sharif became PM at just that moment and Malik moved to London one step ahead of the button men. He had to give up the interior ministry job because he held dual Brit citizenship.


, while speaking on a point of personal explanation, said no decision has so far been taken for military operation in North Waziristan. He said such decision, if any, will be made jointly by military and

politicians

hip.

Malik said head money on Taliban

front man

Ehsanullah Ehsan has been increased to one hundred million rupees.

The interior minister assured the house that strict action will be taken against Islamic fascisti involved in terrorism. The house offered special prayers for the recovery of Malala Yusufzai on the occasion.

Posted by: Fred || 10/18/2012 00:00 || Comments || Link || E-Mail|| [6490 views] Top|| File under: Govt of Pakistan
PML-N aborts anti-militants call in NA
[Dawn] Amid confusing signals over the possibility of a military operation against Taliban bases in North
Wazoo in the wake of the shooting of Swat's schoolgirl activist Malala Yosufzai, the Pakistain

Moslem

League-N aborted on Tuesday a new government-backed resolution in the National Assembly calling for action against

turban

s.

But before fiery


...a single two-syllable word carrying connotations of both incoherence and viciousness. A fiery delivery implies an audience of rubes and yokels, preferably forming up into a mob...


and passionate exchanges on the move, the house saw a period of comparative cordiality when the PML-N conceded to the deletion of a single word from a government bill seeking the establishment of a new drug regulatory authority, leading to its unanimous adoption, after government support enabled a similar passage of a PML-N member's private bill seeking to abolish discretionary quotas in public sector housing schemes in Islamabad.

As the PPP-led coalition failed to achieve a house consensus on the resolution which a source said only called for "practical measures" against

beturbanned goons

in general terms in reaction to the Oct 9 shooting claimed by Taliban, the move was given up even without the draft being moved or read out before the house was prorogued after a 12-day session.

Chaudhry Nisar Ali Khan, the leader of opposition in the house, who took the floor twice over the issue, repeatedly accused the government of not implementing most of the previous unanimous parliamentary resolutions and said the new one was being brought as a precursor to a military operation in Waziristan while Swat's

runaway

Taliban leader Maulvi Fazlullah, who is generally considered as the

criminal mastermind

of the Mingora attack, was living in Afghanistan.

Posted by: Fred || 10/18/2012 00:00 || Comments || Link || E-Mail|| [6479 views] Top|| File under: Govt of Pakistan
Pakistan foreign investment plummets 67 per cent
[Dawn]
Foreign investment in Pakistain plummeted by 67 per cent in the first quarter, according to official data, with experts blaming the fall on poor economic management, energy shortages and persistent terrorism.

The figures from the central State Bank of Pakistain showed that net foreign direct investment (FDI) from July to September was just $87 million, compared with $263 million in the same period last year. Pakistain's financial year begins on July 1.

The overall FDI inflow during the quarter was $287 million while the outflow was $200 million, with only the oil and gas exploration sector recording a positive net figure.

Posted by: Fred || 10/18/2012 00:00 || Comments || Link || E-Mail|| [6477 views] Top|| File under: Govt of Pakistan
Hoti wants practical steps to end militancy
[Dawn] Khyber-Pakhtunkhwa


... formerly NWFP, still Terrorism Central...


Chief Minister Ameer Haider Khan Hoti on Tuesday called for decisive, practical measures to eliminate militancy and terrorism from the country, and stressed the need for national unity in this respect.

Addressing a function organised here at Nishtar Hall to mark the second death anniversary of Mian Rashid Hussain, son of provincial information minister Mian Iftikhar Hussain, Mr Hoti said people had been sensitised to the need for countering militancy and terrorism and the time had come to take decisive and practical measures in this respect.

"We have no personal enmity with anyone. Those wanting to live with peace and supporting education are our friends, while those spreading terror in society by attacking schools, girls and places of worship are our enemy," he said.

He said the government would make no compromise on peace, education, rights of people and was ready to give all kinds of sacrifices for the country.

He said people wanted education, peace and employment and were against terrorism. The chief minister said had the concerns of ANP on terrorism been taken seriously in the past, the security situation in the province would have been different altogether.

Posted by: Fred || 10/18/2012 00:00 || Comments || Link || E-Mail|| [6476 views] Top|| File under: Govt of Pakistan
Stopping banned outfits from collecting hides
[Dawn] The Counter Terrorism Department has informed the Punjab government to stop banned outfits including Tehrik-e-Taliban Pakistain (TTP) from collecting hides of sacrificial animals and those involved in it should be booked under Anti-Terrorism Act (ATA), it has been learnt.

The Punjab police chief through a letter was informed that various religious organizations, including proscribed outfits setup camps to collect sacrificial hides on the occasion of Eidul Azha every year, but no effective action has been taken against them.

It is also said: "It is high time that all stakeholders, including police and district administration take effective steps to stop banned
...the word banned seems to have a different meaning in Pakistain than it does in most other places. Or maybe it simply lacks any meaning at all...
organizations -- including TTP, Jamaat-ud-Dawa


...the front organization of Lashkar-e-Taiba...


proscribed by United Nations


...a lucrative dumping ground for the relatives of dictators and party hacks...


from setting up camps to collect sacrificial hides on Eid day."

The letter sent to the IGP contained the names of 40 organizations and outfits banned by the federal government and the United Nations.
"The soft handling of such organizations will earn a bad name for the country," it was said.

The banned organizations included, Jamaat-ud-Dawa, Lashkar-e-Jhangvi


... a 'more violent' offshoot of Sipah-e-Sahaba Pakistain. LeJ's purpose in life is to murder anyone who's not of utmost religious purity, starting with Shiites but including Brelvis, Ahmadis, Christians, Jews, Buddhists, Rosicrucians, and just about anyone else you can think of. They are currently a wholly-owned subsidiary of al-Qaeda ...


, Sipah-e-Muhammad Pakistain, Lashkar-e-Taiba
...the Army of the Pure, an Ahl-e-Hadith terror organization founded by Hafiz Saeed. LeT masquerades behind the Jamaat-ud-Dawa facade within Pakistain and periodically blows things up and kills people in India. Despite the fact that it is banned, always an interesting concept in Pakistain, the organization remains an blatant tool and perhaps an arm of the ISI...
, Jaish-e-Muhammad, while Sunni Tehrik
...formed in Karachi in 1992 under by Muhammad Saleem Qadri. It quickly fell to trading fisticuffs and

liquidation

s with the MQM and the Sipah-e-Sahaba, with at least a half dozen of its major leaders rubbed out. Sunni Tehreek arose to become the primary opposition to the Deobandi Binori Mosque, headed by Nizamuddin Shamzai, who was eventually bumped off by person or persons unknown. ST's current leadership has heavily criticized the Deobandi Jihadi leaders, accusing them of being sponsored by Indian Intelligence agencies as well as involvement in terrorist activities...
(ST) had been kept under observation by the federal government.

A senior police official when contacted said no banned organization will be allowed to setup its camp or collection points in the city during Eid days.

He further said anybody who tried to violate the government ban to collect hides or raise funds will be resisted and brought to justice according to the law.

Posted by: Fred || 10/18/2012 00:00 || Comments || Link || E-Mail|| [6478 views] Top|| File under: Lashkar e-Taiba
Malala will need reconstructive surgery: hospital director
[Dawn] Malala Yousufzai is making progress in a British hospital, doctors said on Tuesday, as police turned away visitors claiming to be relatives.

The 14-year-old girl, who was shot in the head by the Taliban in Mingora last week, was in a stable condition on her first full day in Queen Elizabeth Hospital in Birmingham after being flown to the city in central England in an air ambulance.

The hospital's medical director David Rosser said she had had a "comfortable night".

"We are very pleased with the progress she's made so far," he told

news hound

s.

"She is showing every sign of being every bit as strong as we've been led to believe.

"Malala will need reconstructive surgery and we have international experts in that field."

He said doctors at the highly specialised hospital -- where British service personnel

maimed

in Afghanistan are treated -- were beginning to plan for the complex procedures but they would not be carried out in the coming days.

Malala has been assessed by clinicians from the neurosurgery, imaging, trauma and therapy departments, though "very specialist teams" who may become involved further down the line are yet to perform detailed assessments on her injuries, Mr Rosser added.

The teenager had a bullet removed from her skull last week.

Given that she was targeted for

liquidation

by a Taliban gunman, security measures are in place at the hospital.

Mr Rosser said there had been some "irritating incidents" overnight in which people "claiming to be members of Malala's family -- which we don't believe to be true" had turned up.

A West Midlands Police

front man

said two "well-wishers" were questioned by officers who took their details and turned them away.

Posted by: Fred || 10/18/2012 00:00 || Comments || Link || E-Mail|| [6478 views] Top|| File under: TTP
Israel-Palestine-Jordan
An Iranian nuclear attack — how would it play out?
What would a nuclear conflict in the Middle East look like? The results would be catastrophic for everyone involved and disastrous for the rest of the world, but realistically, how would it come about?

Herman Kahn, the founder of the Hudson Institute, built his reputation on his unflinching look at the way a nuclear war between the US and the Soviet Union would actually be fought. His speculations were so realistic, or sounded so realistic, that Soviet intelligence supposedly imagined that Kahn's ideas reflected actual US military doctrine. His seminal work "On Thermonuclear War" is still one of the best examinations of what a real conflict using nuclear weapons would be like.

Since Anthony Cordesman of the Center for International and Strategic Studies, published his grim but outstanding 2007 study there has been little unclassified speculation about what a near-term (2014-2020) Iranian nuclear attack on Israel might look like. Cordesman estimated that Iran would have less than 50 nuclear weapons, 30 of which would be missile warheads and 20 of which would be bombs dropped from aircraft. He guessed that Iran's weapons would be mostly in the 20 to 30 kiloton range, with a few having as much as 100 kilotons of explosive power. By comparison, the US bomb dropped on Hiroshima in 1945 is estimated to have had a yield of about 15 kilotons.

What follows is based purely on information available from open sources and on my own understanding of nuclear war-fighting doctrine. It is what Herman Kahn used to call a "thought exercise" — an exercise of the imagination made in order to examine possible courses of action.

In Israel, 200,000-800,000 dead

An attack by Iran on Israel would likely take place in the context of a regional political and military crisis similar to what happened during the 2006 Second Lebanon War or the 2009 Cast Lead operation in Gaza. Iran would find or invent a pretext and then launch its attack on the Jewish state. This attack would be accompanied by bloodcurdling threats against the US and its Arab allies and a complex propaganda campaign.

The propaganda campaign would send different messages to different audiences without much regard for consistency or logic. To the Europeans, Iran would stress that Israel is a threat to peace, to the Third World, they would claim that Israel is a Western colonial intrusion, and to the the Arab and Muslim world they would proclaim they they are wiping out a stain on Muslim honor with nuclear weapons.

The first phase of the attack would consist of several volleys of between 50 to 100 missiles each. All the missiles in each volley would be fired within a few minutes of each other. The goal of the first phase of the attack would be to overwhelm Israel's missile defenses. In each volley there would be one or two missiles equipped with nuclear warheads. The other missiles in each barrage would be equipped with either high-explosive or chemical warheads. These would serve as decoys whose primary purpose would be to confuse and exhaust the defenders and allow the nuclear weapons to reach their targets.

The first volley might not even include any nuclear weapons; its purpose would be to degrade and wear down Israel's defenses and pave the way for the nuclear warheads that would be included in the second and third volleys. The second phase of the attack would hit Israel with a large number of chemical and biological weapons. The goal would be to wipe out the bulk of the surviving Jewish population.

Each phase of the attack from Iran would be accompanied by a volley of shorter range missiles and rockets launched from Gaza, Syria and Lebanon. The rockets coming from Gaza and Lebanon would be armed with high explosives, while the ones from Syria would probably be a mix of high explosives and chemical and biological weapons.

The scale of destruction would mostly depend on the success or failure of Israel's missile defense systems. Israel's civil defense system, including public bomb shelters and private precautions, might also play a role in limiting the number of Israelis killed in the Iranian attack.

Tehran would probably not be able to fire more than three or four of these volleys before it ran out of missiles and/or had to deal with the Israeli response. Iran would have to assume that up to 20 percent of its missiles would explode on launch or otherwise malfunction. The reliability of the nuclear weapons attached to these missiles would also be questionable.

According to current, publicly available estimates, Iran has less than 400 missiles of various types capable of hitting Israel. In, say, 2015 or 2016, only five or six would be equipped with nuclear warheads — that is, assuming that Iran tests its first nuclear weapons in 2012. Without a large number of weapons tests, Iran's leaders could not be sure how many of their nuclear weapons would actually detonate in the Jewish state.

The target would obviously be Tel Aviv, the cultural, commercial, industrial and military heart of Israel. The casualties would be horrendous. In 2007, Cordesman estimated that 200,000 to 800,000 Israelis would die in and Iranian nuclear attack, with additional casualties caused by long-term radiation effects.

The vast majority of Israel's population would take some sort of shelter when the early warning sirens went off. Unlike most Western nations, Israel has an extensive civil defense program, and lots of bomb shelters, some of which are betters maintained than others. The shelter program has mostly been geared toward protecting the population from high-explosive and chemical attack, but its usefulness in providing at least some protection against nuclear weapons should not be underestimated.

Israel's response would depend on both Israeli nuclear plans and doctrine, and on the character of Israel's leader. Israel's inventory of nuclear weapons is now estimated — according to reports outside Israel — at between 150 and 200 nuclear weapons. It consists of bombs, air- and submarine-launched cruise missiles, short-range ballistic missiles, and reportedly a small force of roughly 20 long-range Jericho ballistic missiles (though the numbers are unconfirmed). Cordesman pointed out that Israel has at least a few megaton-sized weapons; the damage caused by the use of such weapons would dwarf anything Iran could do. The Israeli government might be expected to use half of its weapons, including all of its long -ange missiles, in an early retaliatory response against Iran and its allies.

One major unknown factor is just how effective and how large Israel's missile defense would be. Could they, for example, remain operational after suffering the Electro-Magnetic Pulse (EMP) effects of a nuclear detonation? Israel's long-range Arrow 2 anti missile weapons now deployed might knock out half or more of Iran's missiles. The effectiveness of Israel's upgraded US-supplied Patriot weapons, which would try and hit any warheads that "leaked" through the Arrow system, would be supremely important. However, if Israel was able to deploy very large numbers of the "David's Sling" missile defense system now in development, and if this weapons system were given the capability of hitting the warheads of long-range missiles as they approach their targets, the impact of the Iranian attack would be dramatically reduced.

The aftermath

What would happen after an Iran-Israel nuclear exchange would depend almost entirely on the US president. He or she would probably try to persuade the Israeli prime minister and his security cabinet to refrain from further strikes against Iran, its allies and possibly against other Middle East nations with which Israel is still technically in a state of war. The US president would have to convince the Israeli leader that no further attacks, of any sort, on Israel will be tolerated. This might mean that the US would have to carry out strikes of its own against any nation or force that threatens Israel during the days, weeks and months after the attack.

It is important to note that an attack of this type, while devastating — at least according to Cordesman — would not be fatal to Israel. The country would probably have lost up to 30 percent of its Jewish population, but the other 70% would be in a position to rebuild the nation and reconstitute its armed forces, including its nuclear forces.

On the other hand, Iran and its Arab allies would find themselves in deep trouble. The devastation that they would have to live with, and the high probability that they would not have much or any humanitarian assistance in recovering from the Israeli and American strikes, means that they would cease to be a factor in Middle East politics for decades, maybe centuries. The Palestinian Arabs would lose any hope of having their own state and would be lucky if they were not expelled wholesale from the West Bank and Gaza.

Outside of the Middle East, the European Union's effort to play an independent role on the world stage would decisively end. Russia, India Pakistan, the US and China would all seek to dramatically build up their nuclear warfighting capabilities. While nuclear nonproliferation would begin to be violently enforced, including with nuclear weapons.

The whole idea of nuclear arms control and nuclear non proliferation diplomacy would disappear. International institutions such as the UN would either cease to exist or would be transformed out of all recognition. Catastrophic global economic disruption would be the least of the world's problems.

As Cordesman wisely wrote, "Rational actors do not fight nuclear wars, but history is not written about rational actors behaving in a rational manner."
Posted by: Glinesh Craling7938 || 10/18/2012 17:00 || Comments || Link || E-Mail|| [6519 views] Top|| File under:
Gaza-Bound Ship Takes on Food, Activists Off Greek Coast
[An Nahar] A sailing ship with pro-Paleostinian activists that is planning to break an Israeli blockade of

Gazoo

took on food and passengers off the southern Greek coast, a

front man

said Wednesday.

The Estelle, which first set off from Sweden and left Naples in

Italia

on October 6, stopped in international waters off the island of Crete Tuesday afternoon, where it loaded up with food and passengers.

The ship then continued its journey with five

politician

s on board -- one from Sweden, one from Spain, two Greeks and a Norwegian, the

front man

for the Ship to

Gazoo

Sweden movement, Mikael Loefgren, told Agence

La Belle France

Presse by telephone.

Thirty doves that are to be freed when the boat arrives in

Gazoo

were also on board.

"They will now sail to

Gazoo

. It's hard to say when they get there given the type of unpredictable sea we have now in the eastern Mediterranean," said Loefgren.

He expected the Estelle to arrive in

Gazoo

around Saturday.

Posted by: Fred || 10/18/2012 00:00 || Comments || Link || E-Mail|| [6478 views] Top|| File under:
Israel asks UN to block ship headed for Gaza
[Daily Nation (Kenya)] Israel's UN envoy on Tuesday asked the world body to try to persuade a Swedish ship carrying rights activists not to try to break the Jewish state's blockade of the

Gazoo

Strip.

"I call on the Secretary-General, the Security Council, and all responsible members of the international community to take immediate action to end this provocation," the envoy, Ron Prosor, said in a letter to UN chief
the ephemeral Ban Ki-moon


... of whom it can be said to his credit that he is not Kofi Annan...


, and the council's president for October, Guatemalan envoy Gert Rosenthal.

Prosor said the sailing vessel Estelle, which left the Italian port of Naples on Saturday, was expected to arrive near

Gazoo

in about a week.

He added that the

Gazoo

blockade was solely for security purposes, saying: "There is not a single civilian good that cannot enter

Gazoo

."

"I want to stress that Israel is not interested in confrontation, but remains determined to enforce its naval blockade of the

Gazoo

Strip -- and will take all lawful actions to this end," Prosor wrote.

"Their clear provocation raises tensions and could easily spark a serious escalation of the conflict."

The Israeli ambassador to the United Nations


...an international organization whose stated aims of facilitating interational security involves making sure that nobody with live ammo is offended unless it's a civilized country...


said the rights activists aboard the Estelle should instead head for Syria to deliver goods much-needed to address the humanitarian crisis in the war-torn country.

He noted, however: "They understand that it is much easier to face news cameras in Tel Aviv than bullets in Damascus


...The place where Pencilneck hangs his brass hat...


The Estelle, whose voyage was organized by an international pro-Paleostinian coalition, is carrying humanitarian goods to the

Gazoo

Strip.

Posted by: Fred || 10/18/2012 00:00 || Comments || Link || E-Mail|| [6478 views] Top|| File under:
Terrorists Freed In Shalit Deal Resume Terror Activity, Data Shows
[Ynet] Dozens of

forces of Evil

released as part of prisoner swap incarcerated
Don't shoot, coppers! I'm comin' out!
by Shin Bet over past year, according to data compiled by defense establishment

Raising fears about looming terrorist attacks, data compiled by the defense establishment indicate that dozens of the Paleostinian prisoners who were released a year ago as part of the deal that freed IDF soldier Gilad Shalit have resumed terrorist activity.

The deal's first round saw the release of 477 security prisoners, 209 of whom were deported to the

Gazoo

Strip. According to the data, which was released by Yedioth Ahronoth on Wednesday, many of the

Gazoo

deportees have joined

Hamas, always the voice of sweet reason,

' leadership, while others are actively developing weapons and firing rockets on Israel. Furthermore, some are recruiting new terror cells in the West Bank, including one Hebron cell that planted a bomb in Jerusalem and planned to kidnap an IDF soldier.

Prior to the Shalit deal, some officials postulated that major terror attacks will resume once the

forces of Evil

are released. So far, the glum prediction largely did not materialize, due to the constant efforts by the defense establishment, mainly the Shin Bet.

The prisoners who were deported to the West Bank have not abstained from hostile activity, either; over the past year Israel has incarcerated
Don't shoot, coppers! I'm comin' out!
40 Paleostinians in the territories on suspicion of rioting, throwing Molotov cocktails, transferring funds for terrorist acts and other violations. Twenty-four of them -- including two women -- are still under arrest. One has been tried and incarcerated.

A senior defense official said that "Their will to execute acts of terror is getting stronger, but the coordination with the Paleostinian authorities is effective and Israel knows how to sophistically track the released terrorists."

"Several terror attacks have been successfully prevented thanks to the hard fieldwork," he said.

However,


Caliphornia hasn't yet slid into the ocean, no matter how hard it's tried...


the official noted that the Paleostinian security services have experienced setbacks recently as a result of the financial crisis.

The Paleostinian security employees did not receive last month's salaries, and two months ago many of them were caught or suspected of smuggling, transfering funds and taking part in illegal trade.

"These are the people in charge of making sure the released

forces of Evil

do not return to terror activity," the official said. "When they break the law, they cannot be trusted to halt terror attacks, so Israel must take over the job."
Posted by: trailing wife || 10/18/2012 00:00 || Comments || Link || E-Mail|| [6478 views] Top|| File under:
Syria-Lebanon-Iran
March 14 Criticizes Hizbullah's Drone, Calls on Iran to Lift Suzerainty Tutelage over Lebanon
[An Nahar] The March 14 General Secretariat lashed out on Wednesday at Hizbullah's Iranian-made drone that penetrated Israeli airspace, accusing the party of luring an Israeli aggression on

Leb

.

"The incident has negative impacts on the Lebanese, who became a victim to the conflict in the region and a shield to Iran in particular," it said in a statement after its weekly meeting.

On October 6, Hizbullah launched an unmanned drone over Israel, which the Jewish state shot down.

Party chief His Eminence Sayyed Hassan Nasrallah


The satrap of the Medes and the Persians in Leb...


acknowledged the development in a speech on Thursday.

The March 14 General Secretariat pointed out: "Hizbullah's confessions that it is involved in the Syrian crisis and luring an Israeli aggression on

Leb

proves the Iranian influence on its decision and undermines President (Michel Suleiman


...before assuming office as President, he held the position of commander of the Leb Armed Forces. That was after the previous commander, the loathesome Emile Lahoud, took office as president in November of 1998. Likely the next president of Leb will be whoever's commander of the armed forces, too...


's) efforts to adopt a national defense strategy."

It called on participants at the all-party talks to launch a dialogue with Iranian authorities to urge it to lift its tutelage over

Leb

as Hizbullah "seems to represent the Iranian revolutionary guards in

Leb

."

The General Secretariat also said that Hizbullah is tumbling the cabinet's decision to disassociate itself from the turmoil in the neighboring country Syria.

The government decided to disassociate itself from the revolt against
Hereditary President-for-Life Bashir Pencilneck al-Assad


Leveler of Latakia...


, which kicked off in 2011, to preserve stability in

Leb

.

"Hizbullah's evident support to the Baath rule in Syria against its people puts the Lebanese people at risk," the statement said.

It reiterated demands to deploy the Lebanese army and United Nations


...an idea whose time has gone...


Interim Forces in

Leb

along the Lebanese-Syrian border under United Nations Security Council resolution 1701.

In addition, the General Secretariat rejected the "cover" provided by Foreign Minister Adnan Mansour to Hizbullah's drone.

"The cabinet is responsible for responding to the Israeli violations with all the necessary means and any compromises offered by it to any side is a national treason," it said.

Mansour denied on Tuesday media reports quoting him as saying that Hizbullah's drone over Israel had not violated resolution 1701.

The minister was quoted as saying that the "drone did not violate resolution 1701 and

Leb

will assume responsibility for Hizbullah's stances."

Posted by: Fred || 10/18/2012 00:00 || Comments || Link || E-Mail|| [6474 views] Top|| File under: Govt of Iran
Who's in the News
30
[untagged]
6
Govt of Pakistan
5
al-Qaeda in Pakistan
3
Govt of Syria
3
Taliban
2
Govt of Iran
2
Arab Spring
2
TTP
1
Fatah
1
Lashkar e-Taiba
1
Thai Insurgency
1
Hezbollah
1
al-Qaeda
1
Govt of Sudan
1
al-Shabaab
1
al-Qaeda in Arabia
1
Pirates
1
Hamas
Bookmark
E-Mail Me
The Classics
The O Club
Rantburg Store
The Bloids
The Never-ending Story
Thugburg
Gulf War I
The Way We Were
Bio
Merry-Go-Blog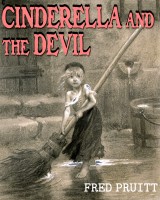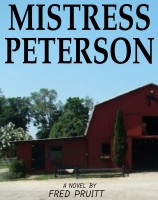 On Sale now!


A multi-volume chronology and reference guide set detailing three years of the Mexican Drug War between 2010 and 2012.

Rantburg.com and borderlandbeat.com correspondent and author Chris Covert presents his first non-fiction work detailing the drug and gang related violence in Mexico.

Chris gives us Mexican press dispatches of drug and gang war violence over three years, presented in a multi volume set intended to chronicle the death, violence and mayhem which has dominated Mexico for six years.
Click here for more information


Meet the Mods
In no particular order...


Steve White
Seafarious
Pappy
lotp
Scooter McGruder
john frum
tu3031
badanov
sherry
ryuge
GolfBravoUSMC
Bright Pebbles
trailing wife
Gloria
Fred
Besoeker
Glenmore
Frank G
3dc
Skidmark
Alaska Paul



Better than the average link...



Rantburg was assembled from recycled algorithms in the United States of America. No trees were destroyed in the production of this weblog. We did hurt some, though. Sorry.
44.210.21.70

Help keep the Burg running! Paypal: