Afghanistan
Karzai writes to Pakistani politicians, urges cooperation against extremism
[Dawn]

Afghanistan's Caped President

Hamid Maybe I'll join the Taliban Karzai
... A former Baltimore restaurateur, now 12th and current President of Afghanistan, displacing the legitimate president Rabbani in December 2004. He was installed as the dominant political figure after the removal of the Taliban regime in late 2001 in a vain attempt to put a Pashtun face on the successor state to the Taliban. After the 2004 presidential election, he was declared president regardless of what the actual vote count was. He won a second, even more dubious, five-year-term after the 2009 presidential election. His grip on reality has been slipping steadily since around 2007, probably from heavy drug use...
has written letters to top political and religious leaders in Pakistain, denouncing the Taliban attack on a Pak teenager who is promoting girls' education and asking them to help battle extremism in both countries.

Karzai's office said in a statement issued late Saturday that the president wrote that the attack on 14-year-old schoolgirl Malala Yousufzai indicated that both Afghanistan and Pakistain need to take "coordinated and serious" steps to fight terrorism and extremism.

Karzai wrote that he views the shooting as an attack on Afghanistan's girls as well. "It is a deplorable event that requires serious attention," Karzai wrote.

Those upset about the shooting should not be silenced, he wrote, and both Afghans and Paks need to cooperate and fight with strong resolve against terrorism and extremism so that the "children of Afghanistan and Pakistain" can be saved from oppression.

Karzai has been pushing Islamabad to take more action against

jihad boy

groups that he says hide out in Pakistain and then cross into Afghanistan to conduct attacks on Afghan officials and security forces and on international forces.

The letters were sent to more than a dozen political and religious leaders, including Pakistain
President Asif Ali Ten Percent Zardari


... husband of the late Benazir Bhutto, who has been singularly lacking in curiosity about who done her in ...


; Prime Minister Raja Pervaiz Ashraf;
Nawaz Sharif


... served two non-consecutive terms as prime minister, heads the Pakistain Moslem League (Nawaz). Noted for his spectacular corruption, the 1998 Pak nuclear test, border war with India, and for being tossed by General Musharraf...


, the leader of Pakistain's

Moslem

League -- Nawaz Party; Qazi Hussain Ahmed
...the absolutely humorless, xenophobic former head of the Pak Jamaat-e-Islami. He was also head of the MMA, a coalition of religious parties formed after 2001 that eventually collapsed under the weight of the holy egos involved. Qazi was the patron of Gulbuddin Hekmatyar during the Afghan mujaheddin's war against the Soviets. His sermons are described as fiery, which means they rely heavily on gospel and not at all on logic. Qazi once recommended drinking camel pee for good health, but that was before his kidneys went...
, leader of the Islamic party Jamaat-e-Islami
...The Islamic Society, founded in 1941 in Lahore by Maulana Sayyid Abul Ala Maududi, aka The Great Apostosizer. The Jamaat opposed the independence of Bangladesh but has operated an independent branch there since 1975. It maintains close ties with international Mohammedan groups such as the Moslem Brotherhood. the Taliban, and al-Qaeda. The Jamaat's objectives are the establishment of a pure Islamic state, governed by Sharia law. It is distinguished by its xenophobia, and its opposition to Westernization, capitalism, socialism, secularism, and liberalist social mores...
; Chaudhry Shujaat Hussain, who heads the Pakistain

Moslem

League-Q; and Imran Khan

... aka Taliban Khan, who ain't the sharpest bulb on the national tree...
, a cricket star who leads the Tehrik-e-Insaf
...a political party in Pakistan. PTI was founded by former Pakistani cricket captain and philanthropist Imran Khan. The party's slogan is Justice, Humanity and Self Esteem, each of which is open to widely divergent interpretations....
party.

Khan has been especially outspoken against US drone attacks. Khan has argued in the past that Islamabad's alliance with Washington is the main reason Pakistain is facing a homegrown Taliban insurgency and that

jihad boy

activity in Pakistain's tribal areas will dissipate when US troops withdraw from Afghanistan.

Earlier this month, Khan led a protest against US drone attacks, saying that as long as they continue, anti-American sentiment in Pakistain could continue to rise.

Malala Yousufzai, 14, was seriously

maimed

when a Taliban

jihad boy

shot her in the head on Tuesday on her way home from school. She is widely respected for being an activist for girls' education in the Swat

...a valley and an administrative district in the Khyber Pakhtunkhwa Province of Pakistain, located 99 mi from Islamabad. It is inhabited mostly by Pashto speakers. The place has gone steadily downhill since the days when Babe Ruth was the Sultan of Swat...
Valley where she lives, and the rest of Pakistain. The shooting set off an international outcry against

cut-thoat

s.

Posted by: Fred || 10/15/2012 00:00 || Comments || Link || E-Mail|| [336062 views] Top|| File under: Govt of Pakistan
Thousands of UK troops to leave Afghanistan in 2013
LONDON: British Defense Secretary Philip Hammond said on Sunday he planned to withdraw thousands of British troops from Afghanistan next year.


Not via the Kabul road to Jalalabad, I hope...

"I would expect it will be significant, which means thousands, not hundreds, but I would not expect it to be the majority," Hammond told the BBC, after being asked about troop withdrawals next year.

Britain is withdrawing some 500 of its soldiers from Afghanistan this year, leaving around 9,000. All British combat troops are set to be repatriated by the end of 2014.
Posted by: Steve White || 10/15/2012 00:00 || Comments || Link || E-Mail|| [336062 views] Top|| File under:
Africa North
UK firm with Benghazi consulate contract had little in-country experience
A small British firm secured a contract to provide security for American diplomatic facilities in Benghazi despite having only a few months experience in the country. Blue Mountain, run by a former member of the SAS, received paperwork to operate in Libya last year following the collapse of Col Gaddafi's regime. It worked on short term contacts to guard an expatriate housing compound and a five-star hotel in Tripoli before landing the $387,000 (£241,000) one year contract from the US State Department to protect the compound in May.

Other firms in the security industry expressed surprise that Blue Mountain had won a large, high profile contract from the US government. The New York Times last week reported that major security firms with a track record of guarding US premises elsewhere had made approaches to undertake work in Libya but were rebuffed. One industry executive said the level of service Blue Mountain provided did not appear adequate to the risks presented by a lawless city. The Camarthen firm sent just one British employee, recruited from the celebrity bodyguard circuit, to oversee the work.

Sources have told the Daily Telegraph that just five unarmed locally hired Libyans were placed on duty at the compound on eight-hour shifts under a deal that fell outside the State Department's global security contracting system. A five man security team from the US diplomatic protection service and three members of a local revolutionary brigade were also on duty on the night of the attacks.

But Blue Mountain's local woes appears to have hampered a coordinated response by the compound's defenders when the late assault kicked off. The Daily Telegraph has learned that relations between the firm and its Libyan partner had broken down, leading to the withdrawal of Darryl Davies, manager of the Benghazi contract for Blue Mountain. Mr Davies flew out of the city hours before the attack was launched. Abdulaziz Majbiri, a Blue Mountain guard at the compound, told the Daily Telegraph that they were effectively abandoned and incapable of defending themselves on the night of the attack.

Nigel Thomas, the Blue Mountain director, refused to answer any questions about the companies activities in Libya, citing official US inquiries into the incident. He said: "The US State Department investigation is still ongoing at this time. Blue Mountain have no comment to make and all questions should be directed to the US mission."
Posted by: Pappy || 10/15/2012 00:00 || Comments || Link || E-Mail|| [336062 views] Top|| File under:
Mauritanian president in Paris after 'accidental' shooting
[France24] Mauritanian President Mohamed Ould Abdel Aziz arrived for medical treatment at a military hospital on the outskirts of Paris Sunday after being "accidentally" shot by the army in what officials say was a case of mistaken identity.
Posted by: Fred || 10/15/2012 00:00 || Comments || Link || E-Mail|| [336061 views] Top|| File under:
Libyan national congress elects new prime minister
[France24] Libya's national congress elected Ali Zeidan (pictured) to serve as prime minister on Sunday and asked him to propose a cabinet within two weeks. Zeidan, who ran as an independent, was a long-time opponent of late Libyan leader Muammar Gaddafi.
Posted by: Fred || 10/15/2012 00:00 || Comments || Link || E-Mail|| [336061 views] Top|| File under: Arab Spring
US urges Tunisia to bring embassy attackers to trial
Tunis: Washington on Sunday urged Tunisia to bring the attackers of its embassy here last month to trial and pledged to continue support for the democratic transition in Tunisia, the cradle of the Arab Spring.


Urge? I hope we're doing more than that behind the scenes...

"I call upon the Tunisian government to conduct its investigation and bring the perpetrators and instigators of this attack to justice," US Ambassador Jacob Walles said in a letter to Tunisians marking a month after the attack on the US Embassy in Tunis.

Salafists attacked the embassy last month to protest a film made in California deemed offensive to Islam. At least four people were killed when they stormed the embassy.
In a recording posted to Islamist websites on Friday, Al-Qaeda leader Ayman Al-Zawahiri called on "free and distinguished zealots for Islam" to "continue their opposition to American crusader Zionist aggression against Islam and Muslims" around the region.

Walles called upon the Tunisian government "to provide security for its citizens and guests," adding that relations between the two countries would not be affected by the attack.

"These attackers were unable to damage the strong link between two peoples and US commitment to support the transition in Tunisia from a dictatorship to a democracy, free and tolerant," he said.

Tunisia expects Washington to guarantee around a fifth of its $2.2-2.5 billion borrowing needs next year to help its economy recover from last year's revolution, the country's minister of international cooperation, Riadh Betaib, told Reuters last month.


No doubt Uncle Sugar will give them the money in exchange for .. nothing...

The US ambassador's message comes while Tunisia is preparing to try Abu Ayoub, a senior leader in the Salafist movement in Tunisia next week on charges of disturbing public security and incitement to violence, including the US Embassy attack.

The government-led Islamist Ennahda movement arrested dozens of Salafists after the embassy attack. Lawyers said the detainees would be tried under an anti-terrorism law. Lawyers said this week some Salafists had started a prison hunger strike to protest ill-treatment and prison conditions.


Send them to Gitmo. Or a Turkish prison...
Posted by: Steve White || 10/15/2012 00:00 || Comments || Link || E-Mail|| [336061 views] Top|| File under:
Arabia
Saleh to leave for US
[Yemen Post]
A

big shot

of the General People Congress Sultan al-Barakani has revealed that the former president President-for-Life Ali Abdullah Saleh


... Saleh initially took power as a strongman of North Yemen in 1977, when disco was in flower, but he didn't invite Donna Summer to the inauguration and Blondie couldn't make it...


will leave for the United States after Eid al-Adha, a religious

Moslem

holiday.

Al-Barakani who is among the most loyal politician to Saleh affirmed that Saleh will undergo two surgeries in the United States and back to Yemen, denying that Saleh will stay in any state for preeminent residency.

In remarks to the Kuwaiti al-Syasya newspaper, Al-Barakani strongly slammed those who ask to revoke Saleh's immunity, affirming that it is impossible to cancel it.

Yemeni senior politicians including Secretary General of the Yemeni Socialist Party Yaseen Saeed Noaman and Secretary General of the Nasserist Unionist People's Organization Sultan al-Atwani demanded Saleh, during the few past days, to leave Yemen.

Saleh is frequently charged with intervention in tasks of the interim government and seeking to disrupt its performances.

Meanwhile,


...back at the wreckage, Captain Poindexter awoke groggily, his hand still stuck in the Ming vase...


the German Embassy in Yemen has denied reports that Germany accepted the hosting Saleh, the Akhbar Alyoum newspaper reported on Wednesday quoting a

front man

for the German Embassy in Sana'a.

"The position of Germany on this issue is firm...Germany has not decided to give Saleh a visa or to host him," the

front man

added.

Yemeni media sources said that President Abdrabu Mansour Hadi discussed the issue of Saleh's departure during his first overseas trip to Europe, the US and Soddy Arabia


...a kingdom taking up the bulk of the Arabian peninsula. Its primary economic activity involves exporting oil and soaking Islamic rubes on the annual hajj pilgrimage. The country supports a large number of princes in whatcha might call princely splendor. When the oil runs out the rest of the world is going to kick sand in their national face...
Posted by: Fred || 10/15/2012 00:00 || Comments || Link || E-Mail|| [336062 views] Top|| File under: Arab Spring
Britain
Muslims protest 'age of mockery' as thousands descend on Google HQ
A protest by 10,000 Muslims outside the offices of Google in London today is just the first in an orchestrated attempt to force the company to remove an anti-Islamic film from website YouTube in Britain.

Thousands had travelled from as far afield as Glasgow to take part in the demonstration, ahead of a planned million-strong march in Hyde Park in coming weeks.

Anger over 'The Innocence of Muslims', an American-produced film which insults the Prophet Mohammad and demeans Muslims, according to protesters, remains available to watch on the website YouTube, a subsidiary of Google.

Organiser Masoud Alam said: "Our next protest will be at the offices of Google and YouTube across the world. We are looking to ban this film

"This is not freedom of expression, there is a limit for that. This insult of the Prophet will not be allowed.

The group's next action was a march Mr Alam hoped would be "a million strong" would take place in Hyde Park "in the next few weeks", he said.

"Until it is banned we will keep protesting," he added.

Today's demonstration was the third organised in a month, and took place on the central London street where the website search giant has its UK headquarters. A demonstration outside the American Embassy in London last month drew little attention as protests in Libya, Tunisia and Yemen dominated headlines, including the storming of embassy in Benghazi, Libya, that led to the death of the US Ambassador to Libya, Christopher Stevens.

Barricades were erected in front of Google's headquarters and a crowd bearing placards with the words "We love our prophet more than our lives" and "Prophet Muhammad is the founder of freedom of speech" had amassed by lunchtime.

Speeches by more than a dozen imams in a mixture of Arabic, Urdu, and English urged Muslims to honour the name of the Prophet and not to back down in the face of Google's continuing reluctance to act, and were met with passionate cries of "God is Great" and "Mohammad is the Prophet of God" in Arabic.

One of the speakers, Sheikh Faiz Al-Aqtab Siddiqui, told The Daily Telegraph: "Terrorism is not just people who kill human bodies, but who kill human feelings as well. The makers of this film have terrorised 1.6 billion people.

"Organisations like Google are key players and have to take responsibility for civility. You can't just say it doesn't matter that it's freedom of speech. It's anarchy."

Sheikh Siddiqui, a barrister from Nuneaton, said he wanted to form a coalition with the Church of England, Catholics, Jewish groups, Trade Unions and even Conservatives to encourage their ranks to join his "campaign for civility".

"We want everyone in society to recognise these people are wrecking our fragile global society. We want the Church, the Synod, Jewish groups and establishment figures involved," he said.

As many as 800 imams in mosques across Britain helped to organise today's protest, which lasted four hours and blocked roads almost up to the Queen's doorstep on Buckingham Palace Road.

Muslims from Blackburn, Birmingham, Glasgow, Luton, Manchester and Peterborough were in attendance. When asked where where the women attending the protest were, one protester replied: "Right at the back".

Self-employed businessman Ahmed Nasar said he was worried the video could lead to violence in Britain in the same way as it had abroad. "If you push people too far," he said, "You will turn the peaceful elements into violence."

A YouTube spokesperson said: "We work hard to create a community everyone can enjoy and which also enables people to express different opinions.

"This can be a challenge because what's OK in one country can be offensive elsewhere. This video - which is widely available on the Web - is clearly within our guidelines and so will stay on YouTube."

Posted by: tipper || 10/15/2012 00:16 || Comments || Link || E-Mail|| [336062 views] Top|| File under:
The Grand Turk
Turkey closes airspace to Syrian civilian flights
ANKARA: Turkey has banned Syrian civilian flights from its airspace, Foreign Minister Ahmet Davutoglu said Sunday, after Damascus announced it had imposed a similar restriction on Turkish flights.


Maybe we should just let Turkey settle the Syrian problem...

What if they aren't capable anymore? Prime Minister Erdogan has been jailing an awful lot of the senior officers as he firmed up his democratic coup.

Stalin did have his Finland, true...

"Yesterday (Saturday) we closed our airspace to Syrian civilian flights as we have previously done for Syrian military flights," Davutoglu told journalists. "As we have established that civilian flights were being misused by the Syrian defense ministry to transport military material, we sent a note yesterday to the Syrian side."

Ankara's move came after the Syrian state news agency SANA reported on Saturday that a flight ban has been imposed on Turkish flights.

The tit-for-tat flight bans came after Turkey this week intercepted a Syrian Air passenger plane en route from Moscow on suspicion it was carrying military equipment for the regime.
Posted by: Steve White || 10/15/2012 00:00 || Comments || Link || E-Mail|| [336061 views] Top|| File under:
Taliban attack on Malala shameful, cowardly: Altaf Hussain
[Dawn]
Thousands of people gathered in Bloody Karachi


...formerly the capital of Pakistain, now merely its most important port and financial center. It may be the largest city in the world, with a population of 18 million, most of whom hate each other and many of whom are armed and dangerous...


on Sunday for a rally organised by the Muttahida Qaumi Movement


...English: United National Movement, generally known as MQM, is the 3rd largest political party and the largest secular political party in Pakistain with particular strength in Sindh. From 1992 to 1999, the MQM was the target of the Pak Army's Operation Cleanup leaving thousands of urdu speaking civilians dead...


(MQM) party in support of Malala Yousufzai, the 14-year-old activist shot by the Taliban.

MQM leader Altaf Hussain called the attack claimed by the Taliban a shameful and cowardly act.

Hussain addressed the audience by telephone from London, where is he in self-imposed exile.

He called the Taliban

gunnies

who attacked Yousufzai "beasts" and said the shooting was an attack on "the ideology of Pakistain".

"Malala Yousufzai is a beacon of knowledge. She is the daughter of the nation," said Altaf Hussain.

The demonstrators carried the young girl's picture and banners praising her bravery.

The MQM chief said that if the people of Pakistain want Quaid-e-Azam's Pakistain they will have to stand up to the Taliban.

He said that the Taliban's stance on women's education was against the principles of Islam and the teachings of the Prophet (

(PTUI!)

).

Altaf Hussain also demanded that the Ulema and religious scholars in the country take a strong stance against the Taliban.

He said that if they did not speak out more fervently against religious extremism, then they will be regarded as having sympathy for terrorists.

Posted by: Fred || 10/15/2012 00:00 || Comments || Link || E-Mail|| [336061 views] Top|| File under: Govt of Pakistan
Sri Lanka
Lebanon to Assume Responsibility for Hizbullah Action
[An Nahar] Foreign Minister Adnan Mansour stressed that

Leb

is not violating United Nations


...Parkinson's Law on an international scale...


Security Council resolution 1701, saying Israel has violated the resolution "tens of thousands of times" since its adoption in 2006.

He told the daily: "Hizbullah's unmanned drone that flew over Israel recently does not violate the resolution."

"

Leb

will definitely assume responsibility for Hizbullah's recent action because the country in a confrontation with Israel," he added.

"This is not about Hizbullah, but about an ongoing Israeli violation against

Leb

through its occupation of Lebanese territories," he remarked.

On the Hizbullah drone, the minister said: "It is as if the party is saying that since Israel is capable of violating the resolution, then so can we."

"It is time for Israel to halt its provocations," Mansour declared.

"Israel has no excuse to retaliate to Hizbullah's action because it is constantly practicing aggression against

Leb

," he explained.

"The United Nations has never held Israel responsible for its violations," he noted.

Posted by: Fred || 10/15/2012 00:00 || Comments || Link || E-Mail|| [336062 views] Top|| File under: Hezbollah
Syria-Lebanon-Iran
NYT: Jihadis receiving most arms sent to Syrian rebels
Most of the arms shipped at the behest of Saudi Arabia and Qatar to supply Syrian rebel groups fighting the government of Bashar al-Assad are going to hard-line Islamic jihadists, and not the more secular opposition groups that the West wants to bolster, according to American officials and Middle Eastern diplomats.
That conclusion, of which President Obama and other senior officials are aware from classified assessments of the Syrian conflict, casts into doubt whether the White House's strategy of minimal and indirect intervention in the Syrian conflict is accomplishing its intended purpose of helping a democratic-minded opposition topple an oppressive government, or is instead sowing the seeds of future insurgencies hostile to the United States.
Posted by: Anguper Hupomosing9418 || 10/15/2012 10:22 || Comments || Link || E-Mail|| [336061 views] Top|| File under:
UN peace envoy plans for Syrian peacekeeping force
Lakhdar Brahimi, the veteran Algerian diplomat who took over as joint United Nations and Arab League peace envoy last month, has spent recent weeks quietly sounding out which countries would be willing to contribute soldiers.


Send in the mighty Uruguayans!

Given the volatility of the conflict and the growing presence of Islamists on the rebel side, it is thought British and American forces would be unlikely to take part because of their past involvement in Iraq and Afghanistan.


Nope, not us. We gave at the office, and we know how much the UN appreciated everything we did...

Instead, Mr Brahimi is thought to be looking at more nations that currently contribute to Unifil, the 15,000 strong mission set up to police Israel's borders with Lebanon. They alone are thought to have the infrastructure and on-the-ground knowledge that any peacekeeping operation would require.

Countries contributing to Unifil include Ireland, Germany, France, Spain and Italy, one of which would be expected to play a leading role in the Syria peacekeeping force.


Let the French run this one. Everyone in the Levant loves the French...

Yet the presence of any European on the ground in Syria - even from nations considered more "neutral" in the Arab world - would still represent a significant new Western military involvement in the Middle East. Experts fear they could be a magnet for attacks for both Islamists and regime loyalists.


The experts are all wet. Why would anyone there attack the French?

Details of Mr Brahimi's plans emerged as he arrived in Istanbul on Saturday for talks aimed at quelling rising tensions between Syria and Turkey.

Since taking over as envoy, Mr Brahimi has deliberately sought to dampen expectations, warning that it might be "nearly impossible" for him to succeed. Yet he is due to visit Syria soon to try to persuade Damascus to call a ceasefire, and diplomatic sources say his office has been exploring the peacekeeping option in a "very serious" manner.

Already he is understood to have ruled out the use of African troops, who he believes would not be adequately resourced, and troops from neighbouring Arab states, most of which are seen as supporting the rebels.


Perhaps Argentinians? As long as you paid them in dollars...

"Brahimi has asked for the lists of troop contributing countries, and has already ruled out a number of countries, which essentially leaves European troops," a source said. "He is looking at all options and not putting all his eggs in the peacekeeping basket, but all information points to him exploring the peacekeeping option in a very serious manner."

Mr Brahimi is also understood to have much more effort to cultivate opposition groups than Mr Annan did, in the hope of eventually getting them to the negotiating table.

At present, though, that seems a distant prospect. Earlier this year, rebels refused to take part in a ceasefire, saying that they did not trust the President Bashar-al Assad's regime to honour it. And since then, they become much more equal players on the battlefield, whetting their appetite to push for all-out victory rather than a truce that might elements of the Assad regime intact. Any peacekeeping force would also require a mandate from the UN Security Council, two of whose permanent members, Russian and China, have so far backed President Assad.

On Saturday, the Turkish prime minister, Tayyip Erdogan, accused the council of inaction over Syria, saying it was repeating mistakes that led to massacres in the Balkans conflict in the 1990s.

"How sad that the United Nations is as helpless today as it was 20 years ago, when it watched the massacre of hundreds of thousands of people in the Balkans, Bosnia and Srebrenica," Mr Erdogan said.


Not to mention Bangladesh, Burma, Biafra, Uganda, Rwanda, Sudan, El Salvador, Timor...

In a swipe at Russian and China, he added "If we wait for one or two of the permanent members ... then the future of Syria will be in danger."


No, the future will be crystal clear...
Posted by: Steve White || 10/15/2012 00:00 || Comments || Link || E-Mail|| [336061 views] Top|| File under:
HRW condemns Syria use of cluster bombs
BEIRUT: Human Rights Watch on Sunday accused the Syrian air force of using cluster bombs against rebels and in populated areas across the country.


Careful, Pencilneck, HRW is on to you. Next is a sternly worded note from the UN, after which they send in Carla del Ponte...

"Syria's disregard for its civilian population is all too evident in its air campaign, which now apparently includes dropping these deadly cluster bombs into populated areas," said Steve Goose, arms director at the New York-based group.

"Cluster bombs have been comprehensively banned by most nations, and Syria should immediately stop all use of these indiscriminate weapons that continue to kill and maim for years," he said in a statement.

HRW reported their increased use in the past week, notably in the Maaret Al-Numan area where the armed forces have been locked in combat with rebels for control of the highway linking Damascus to the northern city of Aleppo.

But cluster bombs were also being dropped in the provinces of Aleppo, Homs, Latakia and Damascus, it said, basing its findings on videos posted online by Syrian activists.
"The cluster bomb canisters and submunitions shown in the videos all show damage and wear patterns produced by being mounted on and dropped from an aircraft," said HRW, although it did not have information on casualties.

"Human Rights Watch is deeply concerned by the risks posed by the unexploded submunitions to the civilian population, as men and even children can be seen in the videos handling the unexploded submunitions in life-threatening ways."

Syria has not ratified a convention banning cluster bombs that has been adopted by 109 countries since 2008. The weapon is estimated to have claimed tens of thousands of lives since 1965.
Posted by: Steve White || 10/15/2012 00:00 || Comments || Link || E-Mail|| [336061 views] Top|| File under:
Who's in the News
30
[untagged]
5
Govt of Pakistan
3
Arab Spring
2
Govt of Syria
1
Thai Insurgency
1
Abu Sayyaf
1
TTP
1
Lashkar-e-Islami
1
Hezbollah
1
Hamas
Bookmark
E-Mail Me
The Classics
The O Club
Rantburg Store
The Bloids
The Never-ending Story
Thugburg
Gulf War I
The Way We Were
Bio
Merry-Go-Blog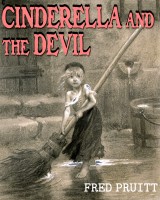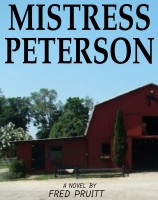 On Sale now!


A multi-volume chronology and reference guide set detailing three years of the Mexican Drug War between 2010 and 2012.

Rantburg.com and borderlandbeat.com correspondent and author Chris Covert presents his first non-fiction work detailing the drug and gang related violence in Mexico.

Chris gives us Mexican press dispatches of drug and gang war violence over three years, presented in a multi volume set intended to chronicle the death, violence and mayhem which has dominated Mexico for six years.
Click here for more information


Meet the Mods
In no particular order...


Steve White
Seafarious
tu3031
badanov
sherry
ryuge
GolfBravoUSMC
Bright Pebbles
trailing wife
Gloria
Fred
Besoeker
Glenmore
Frank G
3dc
Skidmark



Better than the average link...



Rantburg was assembled from recycled algorithms in the United States of America. No trees were destroyed in the production of this weblog. We did hurt some, though. Sorry.
3.236.209.138

Help keep the Burg running! Paypal: