-Short Attention Span Theater-
Madonna slams Taliban, dedicates song to Malala at concert
[Dawn]
After the outpour of grief and anger over the attack on Malala Yousafzai from world leaders and officials, the teenage girl from Swat


...a valley and an administrative district in the Khyber Pakhtunkhwa Province of Pakistain, located 99 mi from Islamabad. It is inhabited mostly by Pashto speakers. The place has gone steadily downhill since the days when Babe Ruth was the Sultan of Swat...


received support from an unexpected quarter when Madonna dedicated a song to Malala in a concert in Los Angeles.

According to a report on The Hollywood Reporter, the music diva said she cried when she heard about the shooting of the girl in Swat valley. "This song is for you, Malala," she said and then went on to sing "Human nature."

"The 14-year-old schoolgirl who wrote a blog about going to school. The Taliban stopped her bus and shot her. Do you realise how sick that is," Madonna asked her fans in LA.

The 54-year-old then shouted "Support education! Support women!" to loud cheers from the crowd.

Madonna even went on to reveal Malala's name, which was written on her body when she stripped during the concert.

Some of the fans who attended the concert were moved by Madonna's and took to social media websites to praise the act:


She does have a fondness for stripping, poor dear. Last time she stripped to show the president's name written on her torso.
Posted by: Fred || 10/12/2012 00:00 || Comments || Link || E-Mail|| [6474 views] Top|| File under:
Africa North
Two-man race to head Egypt's top Islamist party
[Daily Nation (Kenya)]
Two prominent Islamists are in the race to head Egypt's Freedom and Justice Party, to replace Mohamed Morsi who quit as chairman after being elected president, a party official said Wednesday.

FJP secretary general and former speaker of the now-dissolved parliament Saad al-Katatni is squaring off against acting party chairman Essam al-Erian in the leadership election due to take place on October 19, said Hussein Ibrahim.

The two men were left alone in the race after four other would-be candidates, including the only woman, failed to obtain enough nominations to vie for the chairmanship of Morsi's former party, Ibrahim added.

The FJP is the political arm of the powerful

Moslem Brüderbund

which had mobilised its resources and supporters behind Morsi in the presidential election.

Morsi headed the FJP until he took office in June, becoming Egypt's first elected president and its first civilian head of state.

Posted by: Fred || 10/12/2012 00:00 || Comments || Link || E-Mail|| [6475 views] Top|| File under: Muslim Brotherhood
'Egypt grants citizenship to 50,000 Palestinians'
[Jerusalem Post] Security official tells Egyptian paper that Interior Ministry instructed to give citizenship to all Paleostinians with Egyptian mothers.
Some 50,000 Paleostinians, most of them from the

Gazoo

Strip, have been granted Egyptian citizenship over the past few months, an Egyptian security official revealed Thursday.


Why are they suddenly releasing some Palestinians from durance vile?

The official said that the Egyptian Interior Ministry had been instructed to give Egyptian citizenship to all Paleostinians who were born to Egyptian mothers.

The official, who was not identified, told the Egyptian newspaper El-Watan that the instructions came from the country's High Administrative Court in Cairo last May. The official pointed out that the number of Paleostinians who have received Egyptian citizenship increased dramatically after the ouster of president Hosni Mubarak


...The former President-for-Life of Egypt, dumped by popular demand in early 2011...


Egypt now occupies second place -- after Jordan -- in granting citizenship to Paleostinians.

The court decision paved the way for thousands of Paleostinians, particularly those living in the

Gazoo

Strip, to apply for and receive Egyptian passports.

Until recently, Egypt, like most Arab countries, had refused to grant citizenship to Paleostinians in accordance with an Arab League


...an organization of Arabic-speaking states with 22 member countries and four observers. The League tries to achieve Arab consensus on issues, which usually leaves them doing nothing but a bit of grimacing and mustache cursing...


resolution dating back to 1965.

According to the resolution, "Paleostinians who are residing in the Arab countries are given, upon their request, valid travel documents. The concerned [Arab] authorities must, wherever they be, issue these documents or renew them without delay."

The Arab countries have justified their refusal to grant citizenship to Paleostinians by arguing that they wish to protect the Paleostinian identity and ensure their return to their original homes inside Israel.

The Egyptian official also revealed that Cairo was now studying the request of an additional 35,000 Paleostinians to receive Egyptian citizenship.

He predicted that by 2013 the number of Paleostinians who would have received Egyptian citizenship would rise to 100,000.

Mahmoud Warty Nose al-Zahhar

...a co-founder of

Hamas, always the voice of sweet reason,

and a member of the Hamas leadership. Since 2006, Warty Nose has served as foreign minister in the government of Ismail Haniyeh. He is considered one of the more stubborn hard-liners and has no objection to kissing the Persian foot to keep the money flowing. Warty Nose's son, a member of the Qassam Brigades, was killed in an Israeli raid in early 2008. Another one was disposed of when the IDF bombed his house in 2003...
, a

Hamas big turban

in the

Gazoo

Strip, disclosed earlier this year that he too had become an Egyptian national thanks to the fact that he had been born to an Egyptian mother.


The timing seems unwise. Egypt is crashing into a profound and unsolvable economic crisis which will soon lead to disease, despair, and food riots in the streets. Why add more people to the mix, and moreover people accustomed to dealing with their concerns with weapons of various sizes? It can't be that the Muslim Brothers expect the Gazans to fight for them like Hizb'allah is fighting for President Assad the Younger, surely.
Posted by: trailing wife || 10/12/2012 00:00 || Comments || Link || E-Mail|| [6519 views] Top|| File under:
MB Chief: 'Holy Jihad' Only Way To Deal With Israel
Mohammed Badie declares that Zionists 'only understand force' and claims Jews want to supplant Al-Aqsa mosque with a third temple

Egypt's foremost

Moslem Brüderbund

official called on the Arab world Thursday to replace negotiations with Israel with "holy Jihad," claiming that if Jews are allowed to pray on the Temple Mount they will destroy the Al-Aqsa Mosque and supplant it with the third temple.

Mohammed Badie, Supreme Guide of the

Moslem Brüderbund

, declared in a public message published by Egyptian daily Al-Ahram that "the Zionists only understand force," and that Arabs cannot hope to achieve justice from the Jews "through the corridors of the United Nations
...an organization whose definition of human rights is interesting, to say the least...
or through negotiations."



'Zionists only understand the language of force and will not relent without duress,' Badie continued. 'This will only happen through holy Jihad, high sacrifices and all forms of resistance'

Egyptian President Mohammed Morsi was the

Moslem Brüderbund

's presidential candidate, but he resigned all official positions in the movement upon taking office. He has said that his government would uphold the Camp David peace accords with Israel, and recently named a new ambassador to Israel.

"The time has come for the Islamic nation to unite around one man for the sake of Jerusalem and Paleostine," Badie said.


Clearly a secret Twelver, expecting the Mahdi to climb out of his well. Or else ignorant enough to believe the Saudis and Persians and the Pakistanis would unite around an Egyptian.

"The Jews have dominated the land, spread corruption on earth, spilled the blood of believers and in their actions profaned holy places, including their own."

"Zionists only understand the language of force and will not relent without duress," Badie continued. "This will only happen through holy Jihad, high sacrifices and all forms of resistance. The day they realize we will march this path and raise the banner of Jihad for the sake of God, is the day they will relent and stop their tyranny."


Or the day that they flatten Cairo.

Badie, 69, has headed the

Moslem Brüderbund

in Egypt since 2010, and before that served on its governing council for more than a decade. Trained in veterinary medicine and an academic by profession, he served time in jail for political activity as a young man but was pardoned by president Anwar Sadat.


Impatient to establish his caliphate before he dies, it seems.
Posted by: trailing wife || 10/12/2012 00:00 || Comments || Link || E-Mail|| [6499 views] Top|| File under: Muslim Brotherhood
Arabia
Riyadh Warns against Demos for Qaida Prisoners
[An Nahar] The Saudi interior ministry warned on Thursday that it would deal "firmly" with demonstrations calling for the release of prisoners.

"Some people are exploiting the issue of people enjugged
Drop the gat, Rocky, or you're a dead 'un!
or convicted for crimes of the deviant minority by organizing small gatherings to call for their release," it said, using the official term for al-Qaeda

thug

s.

It said in a statement that participants had been "taking videos which they use on certain media and on the Internet to falsify the facts and sow discord."

The ministry urged respect for judicial procedures and for Saudis "not to take part in gatherings or marches," warning that security forces would deal "firmly" with offenders.

Last month, dozens of Saudis held a two-day protest at a prison north of Riyadh to demand the release of their relatives, most of them political prisoners nabbed
Maw! They're comin' to get me, Maw!
without charge, protesters and activists said.

The protest was a rare occurrence in the kingdom which bans demonstrations.

After a wave of deadly attacks in Soddy Arabia


...a kingdom taking up the bulk of the Arabian peninsula. Its primary economic activity involves exporting oil and soaking Islamic rubes on the annual hajj pilgrimage. The country supports a large number of princes in whatcha might call princely splendor. When the oil runs out the rest of the world is going to kick sand in their national face...


by al-Qaeda between 2003 and 2006, authorities launched a crackdown on the local branch of the group founded by slain Saudi-born the late Osama bin Laden


... who had a brief but splitting headache...


According to the non-governmental Saudi Civil and Political Rights Association (ACPRA), the kingdom is currently holding some 30,000 political prisoners.

Posted by: Fred || 10/12/2012 00:00 || Comments || Link || E-Mail|| [6477 views] Top|| File under: al-Qaeda in Arabia
Europe
France to Pursue Terror Charges against Islamists
[An Nahar] A French prosecutor said Thursday he would pursue charges of attempted murder and terrorism against seven of the 12 suspected Islamist

cut-throats

placed in durance vile
Book 'im, Mahmoud!
at the weekend.

Francois Molins, the

Gay Paree

prosecutor, said the seven had been part of an "active terrorist cell" that posed the biggest threat

La Belle France

had faced since the mid-1990s, when the Algerian-based GIA was dismantled.

The attempted murder charges relate to a grenade attack on a Jewish grocery store in the

Gay Paree

suburbs last month.

The attack left one person slightly injured but Molins said the Yugoslav-made grenade had been capable of seriously injuring anyone within a 10-meter radius, indicating the consequences could easily have been much worse.

The prosecutor added that the profile of the suspects nabbed
Keep yer hands where we can see 'em, if yez please!


in jug

was "much more dangerous than we initially assumed" and said the investigation had established they were planning to go on "jihad" in Syria and other countries.
Posted by: Fred || 10/12/2012 00:00 || Comments || Link || E-Mail|| [6484 views] Top|| File under: al-Qaeda in Europe
Antisemitic acts up 45% from year ago in France
[Jerusalem Post] Unidentified assailants near Paris wounded a Jewish woman in her succa, one of three serious incidents in the last week and indicative of a reported 45 percent increase in anti-Semitic attacks in France in the first half of this year.

The attack was one of three incidents reported by the security unit of France's Jewish communities since Oct. 5. In a second incident, a Jewish man was lightly wounded by a metal ball that was fired at him as he was coming out of his Paris synagogue. The third involved the desecration of a Jewish cemetery near Marseille.

The SPCJ has counted 386 of what it calls "anti-Semitic acts" from Jan. 1 to Aug. 31 this year, the organization said in a report on Wednesday. In the corresponding period of 2011, SPCJ counted 266 such incidents. SPCJ said these figures correlated to official data by French authorities.

Of the incidents registered in the first eight months of 2012, 101 were "violent actions," SPCJ said, including the slaying of four people at a school in Toulouse on March 19 by Mohammed Merah, a Muslim extremist. That attack triggered "an explosion" of anti-Semitic attacks, SPCJ said. Most other incidents documented were cases of intimidation, the report said..
Posted by: trailing wife || 10/12/2012 00:00 || Comments || Link || E-Mail|| [6474 views] Top|| File under:
Home Front: WoT
Project Gunwalker: ATF Whistleblower Fired in Denny's Parking Lot
At the end of the Benghazi hearing with Issa on Wednesday, he announced to the two "whistleblowers" Lt. Col Wood & Eric Nordstrom, if they had problems with their jobs because of their testimony, let him know -- "It's against the law."





Note: Cefalu was placed on administrative leave a year and a half ago after speaking out about Operation Fast and Furious.



Special Agent Vince Cefalu has worked for the Bureau of Alcohol Tobacco and Firearms for more than 25 years. On top of successfully placing dozens of hard criminals behind bars throughout his career, Cefalu has received promotions and consistently positive evaluations.

When he started raising his voice about ATF corruption and illegal wiretapping in 2005, things changed. Tuesday evening, Cefalu was asked to meet Special Agent in Charge of the San Francisco Field Division Joseph Riehl at a Denny's Restaurant near Lake Tahoe.

When he arrived, he was served termination papers in the parking lot. Classy move. The exchange was secretly recorded by a confidential source. David Codrea has more:


The video, shaky at times from being handheld, and with color imbalance streaking happening inadvertently in the uploading to YouTube, was recorded by a confidential source and shows Cefalu approached by two ATF management representatives including Joseph M. Riehl, Special Agent in Charge of the San Francisco Field Division, which encompasses Northern California and Nevada field offices.

Riehl, seen talking to Cefalu through his Jeep window and reportedly telling him he couldn't leave because he had to sign papers, had been criticized on the CUATF forum, and Gun Rights Examiner is attempting to track down audit reports to determine what an independent assessment reveals about the allegations there. But the bottom line is, an employee with over 25 years of service who has been a leading spokesman for whistleblowers was unceremoniously canned in a public parking lot by senior division management.
Video at linked site
Posted by: Sherry || 10/12/2012 14:06 || Comments || Link || E-Mail|| [6494 views] Top|| File under:
India-Pakistan
PTI to protest drones in US
[Dawn] Pakistain Tehrik-e-Insaf
...a political party in Pakistan. PTI was founded by former Pakistani cricket captain and philanthropist Imran Khan. The party's slogan is Justice, Humanity and Self Esteem, each of which is open to widely divergent interpretations....
chairman Imran Khan

... aka Taliban Khan, who ain't the sharpest bulb on the national tree...
has said that PTI will hold a protest demonstration against the US drone attacks in front of the United Nations


...the Oyster Bay money pit...


in New York on Oct 26.

Talking to media persons after visiting the CMH to enquire after the health of Malala Yousafzai here on Wednesday, he said that drone attacks and military operations had been producing more

forces of Evil

in the Federally Administered Tribal Areas and announced that PTI would gather peace activists from around the world to register protest at the UN.

He also condemned those who attacked Malala Yousafzai and said that military operation in Swat


...a valley and an administrative district in the Khyber Pakhtunkhwa Province of Pakistain, located 99 mi from Islamabad. It is inhabited mostly by Pashto speakers. The place has gone steadily downhill since the days when Babe Ruth was the Sultan of Swat...


had proved a failure and army campaigns in Fata should be stopped.


In 2009 Swat was controlled by the Pak Taliban. Throwing them out may be the only military success the Mighty Pak Army has ever had -- I can't think of another. Imran would no doubt have preferred to leave the area under Talib control, with the turbans expanding their sway from there over Islamabad and hence to the entire country.
Posted by: Fred || 10/12/2012 00:00 || Comments || Link || E-Mail|| [6472 views] Top|| File under: Govt of Pakistan
Fears of Targeted Shootings Grow in Pakistan's Swat
[An Nahar] The horrific attack on a Pak child rights activist, shot in the head by the Taliban in front of terrified schoolgirls, has raised fears that targeted attacks are on the rise in the Swat

...a valley and an administrative district in the Khyber Pakhtunkhwa Province of Pakistain, located 99 mi from Islamabad. It is inhabited mostly by Pashto speakers. The place has gone steadily downhill since the days when Babe Ruth was the Sultan of Swat...
valley.

Malala Yousafzai, 14, who won international recognition for a blog about the horrors of life under the Taliban and a campaign for the right to an education, is the highest-profile target of

Death Eaters

in Swat for more than three years.

The army declared the region once known as the "Switzerland


...home of the Helvetians, famous for cheese, watches, yodeling, and William Tell...


of Pakistain" back under control in July 2009, defeating radical

holy man

Mullah Fazlullah

...son-in-law of holy man Sufi Mohammad. Known as Mullah FM, Fazlullah had the habit of grabbing his FM mike when the mood struck him and bellowing forth sermons. Sufi suckered the Pak govt into imposing Shariah on the Swat Valley and then stepped aside whilst Fazlullah and his Talibs imposed a reign of terror on the populace like they hadn't seen before, at least not for a thousand years or so. For some reason the Pak intel services were never able to locate his transmitter, much bomb it. After ruling the place like a conquered province for a year or so, Fazlullahs Talibs began gobbling up more territory as they pushed toward Islamabad, at which point as a matter of self-preservation the Mighty Pak Army threw them out and chased them into Afghanistan...
and the Taliban fighters who waged a two-year campaign of terror in the district.

The operation won praise in the United States. It was arguably Pakistain's most successful offensive to date against the homegrown

bully boyz

who have bombed and killed thousands across the country for the last five years.

The Swat of 2012 is unrecognizable from the Swat of 2009. There are no Taliban on the streets. Girls are free to go to school. Shops are bustling, women walk without fear.

But after Malala was shot on Tuesday -- by a man who boarded her bus, asked the children to point her out and fired a bullet into her skull -- parents are worried.

"It is calm now in Swat but this attack has worried us for our children's future," Rahim Khan, a member of Malala's extended family, told AFP at home in Mingora.

And Malala has not been the only victim.

In the last four months, two businessmen and outspoken anti-militant campaigners have been

rubbed out

and two others

maimed

, raising fears of a wave of

liquidation

s targeting those who speak out against extremism.

"In the last three or four months, unknown persons have started targeting elders in the area who want peace in Swat," peace activist Mukhtar Yousafzai told AFP.

"We fear it may be the start of

assassination

s."

All four victims before Malala were senior members of an anti-militancy group. Yousafzai says he too has been threatened several times.

The army claimed to have killed hundreds of Taliban fighters in Swat, but many are understood to have fled to Pakistain's tribal belt and into Afghanistan. Fazlullah, under a bounty of 50 million rupees ($524,000), has never been captured.

Local residents ask how the attack could have happened and how the perpetrators could have escaped an area with such a visible police and army presence.

Police blame the recent shootings on

gunnies

who cross the mountains into Swat from the northwest, then melt away without trace.

"It is very difficult to hunt down these people in the valley, a home to more than one million people," one local police officer told AFP on condition of anonymity.

Malala goes to the Khushal Public School founded by her father Ziauddin, a prominent Swat teacher, in a middle-class neighborhood of Mingora. Her family never believed she needed special protection.

"It happened in broad daylight. It means some (extremist) elements are still here and it is really disturbing," said Habibullah Khan, a shopkeeper in the Mingora bazaar.

The shock in Mingora is palpable. Relatives, family friends and well-wishers have visited Malala's house, where police now stand guard, to express support.

"Our only demand is protection. We need security. The government has completely failed to protect students," said Ahmad Shah, chairman of the association of private schools that includes Malala's.

"Girl students in particular feel insecure."

Security analyst Imtiaz Gul, who has written extensively about the tribal belt, suggests that after three years of relative peace, the authorities may be letting their guard drop and enabling Taliban remnants to strike.

"We have to keep in mind that lots of

Death Eaters

are embedded in the population without being detected by security agencies," he told AFP.

"It is quite possible that complacency within the security services and civilian government encourages them to resume their terror campaign."

Pakistain's English-language newspaper Dawn also urged caution.

"There is no room for complacency, and even sporadic targeted attacks could indicate the presence of a support base for the Taliban in the area," it warned.

Posted by: Fred || 10/12/2012 00:00 || Comments || Link || E-Mail|| [6469 views] Top|| File under: Govt of Pakistan
Fifty Muslim scholars issue fatwa against Taliban
[Dawn] At least 50 Islamic scholars belonging to 'Sunni Ittehad Council' on Thursday declared Taliban's attack on Pak children's rights activist Malala Yousafzai as un-Islamic, DawnNews reported.

Sunni Ittehad Council represents 'Barelvi' sect of Islam which is influenced by Sufism and defends the traditional Sufi practices from the criticisms of Islamic movements like the 'Deobandi', 'Wahhabi' and 'Ahl al-Hadith'.

The scholars issued a combined 'fatwa' (Islamic ruling) in Lahore which said that the Taliban's interpretation of Islam was incorrect and was deviant from the actual interpretation of the Shariah.

The fatwa added that Taliban were misguided and their mindset was driven by ignorance.

"Islam does not stop women from acquiring education and by attacking Malala the Taliban have crossed the limits of Islam," the fatwa added.

"Prophet Muhammad (

(PTUI!)

) had regarded the sanctity of

Mohammedan

's life and property more important than the sanctity of the 'Kaaba' (sacred

Mohammedan

place)," adding that the fatwa stated, "Murder of one innocent human being is equivalent to murder of entire humanity."

The Islamic ruling added that United States was the enemy of Islam and Pakistain; any kind of cooperation with the US was not in compliance with the Shariah.

In response to Taliban's interpretation of killing females for the greater good of the religion, the scholars said that Islam discourages killing of the females. Adding that, they said, "Even apostate women are not allowed to be killed in Islam."

The

liquidation

attempt on the life of the young National Peace Award winner has drawn widespread condemnation from the government, political parties and civil society groups, terming it a bid to silent voice for peace and education.

The banned

krazed killer

organization Tehrik-e-Taliban Pakistain (TTP) had issued a statement Wednesday, using Islamic Shariah to defend the attack.

Pak Taliban had said that although they do not believe in attacking women, "whom so ever leads a campaign against Islam and Shariah is ordered to be killed by Shariah."

TTP

front man

Ehsanullah Ehsan had argued that it is "not just allowed ... but obligatory in Islam" to kill such a person involved "in leading a campaign against Shariah and (who) tries to involve whole community in such campaign, and that personality becomes a symbol of anti-Shariah campaign."

Posted by: Fred || 10/12/2012 00:00 || Comments || Link || E-Mail|| [6466 views] Top|| File under: Govt of Pakistan
Altaf gives muftis, ulema 24 hrs to condemn attack on Malala
[Dawn] Muttahida Qaumi Movement


...English: United National Movement, generally known as MQM, is the 3rd largest political party and the largest secular political party in Pakistain with particular strength in Sindh. From 1992 to 1999, the MQM was the target of the Pak Army's Operation Cleanup leaving thousands of urdu speaking civilians dead...


(MQM) chief Altaf Hussain on Thursday gave 24 hours ultimatum to all top muftis and

Learned Elders of Islam

(

holy man

s) of the country to openly denounce the cowardly attack on young Pak children's rights activist Malala Yousafzai or else he will 'expose' them, DawnNews reported.

In a statement, issued by the party, Hussain vowed to expose all

holy man

s, who will fail to condemn the attack by banned Tehrik-e-Taliban Pakistain (TTP), in his scheduled speech at the party's workers convention on Sunday.

The MQM chief had declared the attack on Malala as an attack on all humanity and said that perpetrators of the vile act should be swiftly brought to justice.

Malala along with two other schoolmates sustained bullet injuries when armed assailants opened fire on their school van in Mingora city, Swat

...a valley and an administrative district in the Khyber Pakhtunkhwa Province of Pakistain, located 99 mi from Islamabad. It is inhabited mostly by Pashto speakers. The place has gone steadily downhill since the days when Babe Ruth was the Sultan of Swat...
on Tuesday.

The TTP had taken responsibility for attacking the national peace award winner on the same day.

The Taliban, who have killed thousands of people across Pakistain in the last five years and destroyed hundreds of girls' schools, have issued a statement saying that any female who opposes them should be killed.

Posted by: Fred || 10/12/2012 00:00 || Comments || Link || E-Mail|| [6471 views] Top|| File under: Govt of Pakistan
Swat attack on Malala: War of words in Senate over policy about militancy
[Dawn]
Political rivals in the Senate on Wednesday used the debate on the terrorist attack on Swat


...a valley and an administrative district in the Khyber Pakhtunkhwa Province of Pakistain, located 99 mi from Islamabad. It is inhabited mostly by Pashto speakers. The place has gone steadily downhill since the days when Babe Ruth was the Sultan of Swat...


girl Malala Yousufzai to blame one another's policies about militancy.

Though, all the senators belonging to major political parties were unanimous in condemning the dastardly attack, a clear divide was visible in the house between those supporting the ongoing war on terror and those opposing it.

Senator Mushahidullah Khan of the opposition Pakistain

Mohammedan

League-N (PML-N) joined the religious-minded senators in declaring that the war on terror was not in the country's interests and that it had been imposed on Pakistain by the US.

On the other hand, the PPP senators said that those who believed that it was not Pakistain's war were "living in the fool's paradise".

When some senators, particularly those belonging to the Awami National Party (ANP) and Hasil Bizenjo of the National Party (NP), opposed the role of religion in state affairs and called for propagating secular views in the country, they were bitterly criticised by members belonging to the religious parties.


The two stalwarts of the ruling Pakistain People's Party (PPP) -- Chaudhry Aitzaz Ahsan and Raza Rabbani -- held the state responsible for the rising tide of militancy and extremism in the country because it always made compromises and never stood firmly against the forces exploiting religion.

Giving an example, Mr Ahsan flayed the government's decision of blocking YouTube website, and said if there was one "filthy book" in a library containing 10 million books then it did not mean that the whole library should be closed.

Mr Rabbani was of the view that the country was facing the present confusing situation due to the "failure of the democratic, progressive and political forces which have always made compromises and digressed from the ideological path set by the Quaid-e-Azam".

An independent senator from tribal areas, Saleh Shah, and Hasil Bizenjo of the NP in their speeches took the ANP -- the ruling party in the Khyber-Pakhtunkhwa


... formerly NWFP, still Terrorism Central...


(KP) -- to task for entering into an agreement with Maulana Sufi Muhammad for enforcement of Nizam-e-Adl in Swat in 2009 which, according to them, provided an opportunity to the Taliban to get hold of the area.


ANP's Afrasiab Khattak and Ilyas Bilour, however, defended their provincial government's decision and said that it was actually done to provide an opportunity to the fighting Taliban to come to the negotiating table, They said when the agreement brought no results, a massive operation was launched in Swat and the

gun-hung tough guys

were expelled from the area.

Mr Khattak alleged that it was the five-year rule of the religious parties' alliance Muttahida Majlis-e-Amal (MMA) in the province that allowed the

gun-hung tough guys

to propagate their views through 30 FM channels. It was during the MMA's rule that the Taliban were allowed to transport arms and ammunition by using roads.

ANP's Haji Adeel warned that if the political parties did not take a clear stance on the issue of terrorism, the country would become a fundamentalist state.

Another ANP Senator Shahi Syed claimed that the Taliban had forced the party to close a number of its offices in the city of Bloody Karachi


...formerly the capital of Pakistain, now merely its most important port and financial center. It may be the largest city in the world, with a population of 18 million, most of whom hate each other and many of whom are armed and dangerous...


. Without naming the MQM, he said that those who were celebrating the closure of their offices would be the next target of the Taliban.

Senator Nasreen Jalil of the MQM said the political parties which had allowed the Taliban to stay in their strongholds should be asked to clarify their stance whether they supported the vision of the Quaid-e-Azam or that of the Taliban.

Senator Hasil Bizenjo held the policies of former military dictator Gen Zia ul Haq

...the creepy-looking former dictator of Pakistain. Zia was an Islamic nutball who imposed his nutballery on the rest of the country with the enthusiastic assistance of the nation's religious parties, which are populated by other nutballs. He was appointed Chief of Army Staff in 1976 by Prime Minister Zulfikar Ali Bhutto, whom he hanged when he seized power. His time in office was a period of repression, with hundreds of thousands of political rivals, minorities, and journalists executed or tortured, including senior general officers convicted in coup-d'état plots, who would normally be above the law. As part of his alliance with the religious parties, his government helped run the war against the Soviets in Afghanistan, providing safe havens, American equipiment, Saudi money, and Pak handlers to selected mujaheddin. Zia died along with several of his top generals and admirals and the then United States Ambassador to Pakistain Arnold Lewis Raphel when he was assassinated in a suspicious air crash near Bahawalpur in 1988...
responsible for the rise in extremism and sectarianism, saying that it was Gen Zia who had made the religion a state property. He alleged that the state even today was promoting religious extremism. "You cannot stop extremism without separating religion from state," he said.


Referring to the recent sectarian killings in Quetta, Mr Bizenjo alleged that the city was witnessing a war between the groups backed by two countries. He claimed the group backed by Soddy Arabia


...a kingdom taking up the bulk of the Arabian peninsula. Its primary economic activity involves exporting oil and soaking Islamic rubes on the annual hajj pilgrimage. The country supports a large number of princes in whatcha might call princely splendor. When the oil runs out the rest of the world is going to kick sand in their national face...


was killing those who were believed to have their origin from Iraq.

Mufti Abdus Sattar of the JUI-F said that Islam was the state religion under Article 2 of the Constitution and those who spoke against Islam were actually anti-state people.

Senator Saleh Shah said that everyone was condemning the attack on Malala but regretted that no one talked about other similar girls being killed in drone attacks in Fata and Balochistan


...the Pak province bordering Kandahar and Uruzgun provinces in Afghanistan and Sistan Baluchistan in Iran. Its native Baloch propulation is being displaced by Pashtuns and Punjabis and they aren't happy about it...


province.
Posted by: Fred || 10/12/2012 00:00 || Comments || Link || E-Mail|| [6468 views] Top|| File under: Govt of Pakistan
Pak teen's attackers identified: minister
[Bangla Daily Star]
Pakistain has identified the attackers on Malala Yousufzai, a child peace campaigner who was shot by the Taliban on Tuesday, its Interior Minister Rehman Malik


Pak politician, Interior Minister under the Gilani government. Malik is a former Federal Investigation Agency (FIA) intelligence officer who rose to head the FIA during Benazir Bhutto's second tenure. Malik was tossed from his FIA job in 1998 after documenting the breath-taking corruption of the Sharif family. By unhappy coincidence Nawaz Sharif became PM at just that moment and Malik moved to London one step ahead of the button men. He had to give up the interior ministry job because he held dual Brit citizenship.


said.

"We know when the

forces of Evil

had entered Swat," The Dawn quoted Malik, as saying. He, however, avoided disclosing names of the attackers.

Malala was shot and seriously injured in the country's Khyber-Pakhtunkhwa


... formerly NWFP, still Terrorism Central...


province on Tuesday when she was returning from home from school. Taliban

grabbed credit

for the attack that has sparked outrage across the world.

She was airlifted to the country's top military hospital for specialist treatment yesterday and still is in a critical condition, officials said.

The shooting of 14-year-old Malala Yousafzai on a school bus in the Swat

...a valley and an administrative district in the Khyber Pakhtunkhwa Province of Pakistain, located 99 mi from Islamabad. It is inhabited mostly by Pashto speakers. The place has gone steadily downhill since the days when Babe Ruth was the Sultan of Swat...
valley has been denounced worldwide and by the Pak authorities, who have offered a reward of more than $100,000 for the capture of her attackers.

Two of her friends were also injured in the attack, carried out as retribution for Malala's campaign for the right to an education during a two-year Taliban insurgency in Swat that the army claimed to have crushed in 2009.

But as she spent a second day in intensive care questions are mounting about how the attack could have happened in the first place and how the perpetrators simply walked away in an area with a police and army presence.

"Now she needs post surgery care. The doctors recommended that AFIC (Armed Forces Institute of Cardiology) has better facilities for post-surgery care," military

front man

Major General Asim Saleem Bajwa told AFP.

Another official later confirmed she had arrived by helicopter in Rawalpindi, the twin city of the capital Islamabad and the headquarters of the Pakistain army.

Posted by: Fred || 10/12/2012 00:00 || Comments || Link || E-Mail|| [6470 views] Top|| File under: al-Qaeda in Pakistan
Swat jirga to launch drive against target killings
[Dawn] Terming attack on Malala Yousufzai and her schoolmates as a cowardly act, the Swat

...a valley and an administrative district in the Khyber Pakhtunkhwa Province of Pakistain, located 99 mi from Islamabad. It is inhabited mostly by Pashto speakers. The place has gone steadily downhill since the days when Babe Ruth was the Sultan of Swat...
Peace Jirga said that a protest campaign would be launched against what it called increase in incidents of

murder

in the valley.

Addressing a hurriedly-called

presser

here on Wednesday, the jirga members including Mukhtiar Yousafzai, Riaz Khan, Mohamad Sherin Khan, Alhaj Zahid Khan, Sher Shah Khan, Khursheed Kakaji, Mohammad Ali Khan and Khwaja Mohammad Khan said that Malala was the daughter of Swat and attack on her was an attack on the whole Swat valley.

They termed the bid as a coward act, saying attack on a young girl was in violation of injunctions of Islam and Pakhtun norms and values. The jirga members also criticised Swat administration for its failure to provide security to residents. They said that the administration was unable to protect the lives of people.

They also condemned government for its failure to arrest the people involved in attacks on leaders of the peace committee. They said that a meeting of the jirga would be held soon to decide future line of action.

Meanwhile,


...back at the pound, Zebulon finally found just the friend he'd been looking for...


like other parts of Khyber-Pakhtunkhwa


... formerly NWFP, still Terrorism Central...


and rest of the country, the people of Swat staged protest rallies against attack on Malala Yousafzai and demanded early arrest of the assailants and exemplary punishment to them.

Special prayers were offered for early recovery of the Malala at different gatherings held in the district. Thousands of political activists, students, civil society members and social worked participated in the gatherings. In this regard, a protest rally was organised by Awami National Party outside Swat Press Club that was addressed by Abdullah Yousufzai, Fazl Mabood Babo, Syed Wakeel Ahmed and Khan Sardar.

They termed the attack on the daughter of the nation as a coward act. A handful of misguided people would not be allowed to go scot-free and disturb peace in the valley.

Several other protest rallies were also staged by activists of various youth organizations. Carrying banners and placards, the protesters were demanding arrest of the attackers.

A rally was jointly organised by Optimistic Youth Network, Aini Video Youth Forum and The Awakening, an NGO. The participants of the rally were chanting slogans in favour of Malala and peace in the region.

Iftikhar, Yasin Akbar, Shan Khan, Fazl Maula, Amad and Kaleemullah addressed the rally.

Pakhtun Students Federation also held a protest in front of the press club that was addressed by its local Haider Ali Shah. Hundreds of students participated in the rally.

In Karak, Takht-e-Nusrati Bar Association held an emergency meeting to condemn attempt on the life of Malala Yousafzai.

The president of the association, Naimatullah, termed the attack a cowardly act and showed solidarity with the family of Malala. He demanded of the government to arrest the attackers and award them exemplary punishment. He said that the attackers revealed their real faces.

In Chrsadda, the students of government college for girls held a gathering to pay homage to Mala Yousufzai and condemn attack on her life. The teachers and students of the college attended the gathering. They demanded arrest of attackers. They said that the attack was meant to disturb peace in Swat.
Posted by: Fred || 10/12/2012 00:00 || Comments || Link || E-Mail|| [6472 views] Top|| File under: Govt of Pakistan
Pakistan lodges protest with US against drone strikes
[Dawn]
A Foreign Office

front man

on Thursday said that a protest had been lodged by the Ministry of Foreign Affairs with the US Embassy here on drone strikes inside Pak territory on October 10 and 11.

The Foreign Office

front man

, in a statement, said that the United States Embassy was informed that the drone strikes on Pak territory were a clear violation of International Law and Pakistain's

illusory sovereignty

.

These attacks are unacceptable to Pakistain, he added.

Earlier today,

a dronezap

killed 16 suspected

gun-hung tough guys

and injured six others in the Orakzai agency of Pakistain's tribal region on Thursday.

Four missiles were fired in the Buland Khel area of the Orakzai agency, which is close to the borders of the North and South

Wazoo

tribal regions in Fata.

"The attack was aimed at the compound of Maulana Shakirullah, who is the commander of the Hafiz Gul Bahadur group of the Tehrik-e-Taliban Pakistain (TTP)," officials said.

Posted by: Fred || 10/12/2012 00:00 || Comments || Link || E-Mail|| [6475 views] Top|| File under: Govt of Pakistan
Olde Tyme Religion
Dalai Lama Warns against Generalizing Islam
[An Nahar] Tibet's exiled spiritual leader, the Dalai Lama, warned Wednesday not to generalize Islam as a negative force and called on believers of different faiths to reach out to one another.


Should the Dalai Lama show up in Pakistain somebody with a turban would be guaranteed to try and kill him within three days, just on general principles...


On a lecture tour of the United States, the world's best-known Buddhist monk said that every religion including his own had "mischievous" people and that he has made efforts to reach out to

Mohammedan

s since the September 11, 2001 attacks.


But they don't all have organized movements that try to kill members of other faiths. In fact, I can't think of another religion besides Islam that does...


"Due to some mischievous action or destructive action carried out by some mischievous

Mohammedan

s, due to that, to generalize the whole of Islam as something negative is totally unfair, unjust," he said to applause.

"We need more effort to reach out to other faiths," he said at the College of William and Mary in Williamsburg, Virginia.

Historically, in most cases of conflict in the name of religion "the real reason is not religious faith, but economic reasons" or power struggles, he added.

The Dalai Lama, who has lived in exile in India since fleeing Chinese rule in Tibet in 1959, said that Buddhists had suffered under

Mohammedan

rule in India but that he believed "the past is past."

He voiced admiration for the ability of different religious communities to live together in India.

"I think, really, a thousand years religious harmony (is) already there. So I think the rest of the world should learn from India's experience like that," he said.

Posted by: Fred || 10/12/2012 00:00 || Comments || Link || E-Mail|| [6476 views] Top|| File under:
Syria-Lebanon-Iran
US: Hackers in Iran responsible for cyberattacks
U.S. authorities believe that Iranian-based hackers were responsible for cyberattacks that devastated Persian Gulf oil and gas companies, a former U.S. government official said. Just hours later, Defense Secretary Leon Panetta said the cyberthreat from Iran has grown, and he declared that the Pentagon is prepared to take action if American is threatened by a computer-based assault.

The former official, who is familiar with the investigation, said U.S. authorities believe the cyberattacks were likely supported by the Tehran government and came in retaliation for the latest round of American sanctions against Iran.

Before Panetta's remarks on Thursday, U.S. officials had said nothing publicly about the Gulf attacks or the investigation. But Panetta described them in a speech to business leaders in New York City, saying they were probably the most destructive cyber assault the private sector has seen to date.

Panetta did not directly link Iran to the Gulf attacks, but he said Tehran has "undertaken a concerted effort to use cyberspace to its advantage." And, he said the Pentagon has poured billions into beefing up its ability to identify the origin of a cyberattacks, block them and respond when needed.

"Potential aggressors should be aware that the United States has the capacity to locate them and hold them accountable for actions that harm America or its interests," said Panetta in a speech to the Business Executives for National Security.

A current U.S. official acknowledged Thursday that the Obama administration knows who launched the cyberattacks against the Gulf companies and that it was a state actor.
Posted by: tipper || 10/12/2012 10:14 || Comments || Link || E-Mail|| [6480 views] Top|| File under:
Gemayel: One Day Lebanon Could be Subject to Hizbullah's Domination
Head of the Phalange Party


The Kataeb (Phalange) party was founded by Pierre Gemayel in 1936, who modeled the party after Spanish and Italian Fascist parties he had observed as an Olympic athlete during the 1936 Summer Olympics held in Berlin, then Nazi Germany. The movement's uniforms originally included brown shirts and members used the Nazi salute. Despite the party's uniform, its strong sense of nationalism and dedication to a single charismatic leader, the Lebanese Kataeb was not and never became a fascist party nor did it espouse a totalitarian ideology.


Amin Gemayel noted that Hizbullah is taking advantage of its resistance role in order to nibble at

Leb

's geography and

illusory sovereignty

, warning that the nation could one day come under the party's domination, the pan-Arab daily al-Hayat reported Thursday.

"Hizbullah is trying to eat away

Leb

's geography,

illusory sovereignty

, the people's interests and rights, and the role of the state's institutions ....one day

Leb

could become subject to the domination of Hizbullah under the pretext of resistance," said Gemayel in an interview to the daily.

He also warned that any involvement in the Syrian crisis will have severe repercussions on

Leb

's security and stability.

He made his remark in reference to allegations that Hizbullah is aiding the Syrian regime of
Hereditary President-for-Life Bashir Pencilneck al-Assad


Scourge of Qusayr...


militarily against the people's revolt.

"

Leb

must not involve itself in the Syrian crisis and any involvement could have severe repercussions on

Leb

's national unity, security and stability," he added.

"The Lebanese people are wise enough not to let the interference of some parties in Syria's affairs drag them further into an internal conflict," he said, calling on all factions to exercise restraint for

Leb

's sake.

Gemayel added that the Phalange Party will prepare a study on the defense strategy, urging Hizbullah to participate positively and productively in the national dialogue sessions to tackle this thorny issue.

Posted by: Fred || 10/12/2012 00:00 || Comments || Link || E-Mail|| [6505 views] Top|| File under: Hezbollah
Hezbollah admits launching drone over Israel
The leader of Lebanese Shia

orc

movement Hezbollah has said that his group was behind the launch of a drone shot down over Israel last week.

Sheikh Hassan Nasrallah told the movement's al-Manar television network that the drone was made in Iran and had flown over "sensitive sites" in Israel.

Israeli fighter planes shot down the drone north of the Negev desert after it entered from the Mediterranean.

Israel's prime minister has again vowed to defend the country's borders.

Sheikh Nasrallah said the drone was assembled in

Leb

but made in Iran - a rare reference to his organization's military support from Tehran, the BBC's Jon Leyne in Cairo says.

'Aerial capacity'
Sheikh Nasrallah said: "A sophisticated reconnaissance aircraft was sent from Lebanese territory... and travelled hundreds of kilometres over the sea before crossing enemy lines and into occupied Paleostine."

Correspondents say Sheikh Nasrallah's mention of "sensitive" Israeli sites is an apparent reference to Israel's Dimona nuclear reactor.

"Possession of such an aerial capacity is a first in the history of any resistance movement in

Leb

and the region," he said.

Referring to a drone sent by Hezbollah during its 2006 war against Israel he added: "It's not the first time and it will not be the last. We can reach all the zones [of Israel]."

Posted by: Fred || 10/12/2012 00:00 || Comments || Link || E-Mail|| [6472 views] Top|| File under: Hezbollah
Syria Demands Turkey Return Grounded Plane Cargo
[An Nahar] Damascus


...Capital of the last remaining Baathist regime in the world...


accused Ankara on Thursday of "hostile" behavior after a Syrian Air plane was intercepted by Turkish authorities en route from Moscow to Damascus and forced to land in Ankara.


The interception of the plane on Wednesday was "hostile and reprehensible behavior" and was "another sign of the hostile policies of the Erdogan government, which harbors (rebels) and bombs Syrian territory," the foreign ministry said, referring to Turkish Prime Minister Recep Tayyip Erdogan.

The ministry demanded that Turkey return the cargo seized by Turkish authorities from the Syrian Air Airbus A-320 before it was allowed to take off again.

"The Syrian government calls on the Turkish authorities for a complete and proper restitution of the contents of the plane," it said.

Turkey scrambled two jets to force down the plane after reportedly receiving intelligence it was carrying military cargo for the regime of Syrian Hereditary President-for-Life Bashir Pencilneck al-Assad


Trampler of Homs...


.
Posted by: Fred || 10/12/2012 00:00 || Comments || Link || E-Mail|| [6510 views] Top|| File under: Govt of Syria
Who's in the News
27
[untagged]
8
Govt of Pakistan
5
Govt of Syria
3
al-Qaeda in Pakistan
2
Arab Spring
2
Hezbollah
2
Muslim Brotherhood
2
Ansar Dine
1
al-Qaeda in Europe
1
Thai Insurgency
1
Baloch Liberation Army
1
al-Qaeda in Arabia
1
Hamas
1
Indian Mujaheddin
1
Narcos
Bookmark
E-Mail Me
The Classics
The O Club
Rantburg Store
The Bloids
The Never-ending Story
Thugburg
Gulf War I
The Way We Were
Bio
Merry-Go-Blog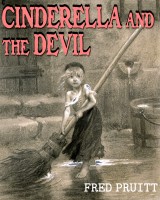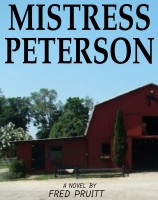 On Sale now!


A multi-volume chronology and reference guide set detailing three years of the Mexican Drug War between 2010 and 2012.

Rantburg.com and borderlandbeat.com correspondent and author Chris Covert presents his first non-fiction work detailing the drug and gang related violence in Mexico.

Chris gives us Mexican press dispatches of drug and gang war violence over three years, presented in a multi volume set intended to chronicle the death, violence and mayhem which has dominated Mexico for six years.
Click here for more information


Meet the Mods
In no particular order...


Steve White
Seafarious
Pappy
lotp
Scooter McGruder
john frum
tu3031
badanov
sherry
ryuge
GolfBravoUSMC
Bright Pebbles
trailing wife
Gloria
Fred
Besoeker
Glenmore
Frank G
3dc
Skidmark
Alaska Paul



Better than the average link...



Rantburg was assembled from recycled algorithms in the United States of America. No trees were destroyed in the production of this weblog. We did hurt some, though. Sorry.
3.235.140.84

Help keep the Burg running! Paypal: