Africa Horn
Al-Shabab bans food aid group
NAIROBI, Kenya: Militant terrorists rebels in Somalia are banning an aid group from operating in rural areas, despite the residents' urgent need for food.

Al-Shabab said on Twitter Monday that it had banned the British-registered aid group Islamic Relief. The terrorists extremists accused the group of working with the United Nations' World Food Program, which the terrorists militants will not allow in its territory.

Al-Shabab has been forced out of Mogadishu, Kismayo and many smaller towns but the terrorist group still controls rural areas of south-central Somalia. It imposes strict Shariah law on Somalis who live there and allow only a few outside organizations to operate in its area.

The aid group Oxfam, said Monday that water and food shortages in southern Somalia are at critical levels and likely to worsen in coming months.
Posted by: Steve White || 10/09/2012 00:00 || Comments || Link || E-Mail|| [6464 views] Top|| File under:
Africa North
Morsi's first 100 days: The balance sheet
The 100 days President Mohamed Morsi set aside to complete his five-point presidential program comes to an end on Monday after an eventful few months. The Egyptian head of state promised to address Egypt's most pressing issues including its traffic problem, accumulated garbage, fuel and bread shortages and the security vacuum, in less than four months.

"There has been a lot of progress in at least four of these files. People only focus on the negatives," claimed Ahmed Oqeil, Cairo spokesman for the Muslim Brotherhood's Freedom and Justice Party (FJP). Ahmed Imam, another member of the NFPR who voted for Morsi in the presidential runoff with former regime member Ahmed Shafiq, dismissed the five presidential promises as "only electoral slogans which were unattainable in 100 days." Rather it was more important, he said, to focus on Morsi's failure to use the "historic revolutionary moment to change Egypt's approach to its economy."

On 12 August, Morsi surprised the nation when he canceled the military-authored 17 June addendum to the 30 March 2011 Constitutional Declaration and transferred full executive and legislative authority from the military council to the presidential seat. Morsi had, commentators said at the time, successfully bought an end to the military regime. Oqeil added that the president had also largely ended the much-condemned practice of trying civilians in military courts. Only a few cases remain, Oqeil asserted, which is one of the many achievements of the committee. No to Military Trials for Civilians campaign activist Mona Seif, who has spent the last 18 months campaigning against the practice, argues that although there has been some progress, Morsi's committee has overlooked key issues. EIPR's Bahgat pointed out that other rights continue to be compromised, in particular freedom of expression. However Bahgat recognised that in response, Morsi had issued a law banning the detention of journalists pending investigation.

During Morsi's 100 days, there has also been a significant increase in individuals accused of "contempt of religion," much to the alarm of free speech defenders.

Oqeil, for his side, asserts that since the "100 days" kicked off on 2 July, there has been an increase in security presence on Egypt's streets, after the police ostensibly disappeared following last year's 18-day uprising. This is one of Morsi's main achievements, Oqeil concluded, claiming that the security vacuum that Egypt had suffered from has been filed and that crime has decreased. Some Egyptian rights activists, however, challenge Oqeil's glowing report on the security situation during the first three months of Morsi's rule. Student sit-ins have been violently dispersed. Workers' strikes were similarly attacked using "old [regime] tactics" such as police cooperating with the business owners' hired private security. In addition to reports of violent police behaviour, Egypt's military and police forces launched a series of "anti-terrorist" raids in the North Sinai region, including airstrikes on the population of the peninsula, which raised the alarm of rights activists.

An increase in employees taking industrial action has been one of the most significant developments during the last 100 days. Since early July, transport workers, doctors and teachers have all staged intermittent strikes and protests against low pay and deteriorating living standards. Tahsin, a remote delta village, went as far as to declare independence from the Daqahliya governorate last week and launched a campaign of civil disobedience, complaining it had received no state services in decades.

Apart from local affairs, foreign relations were clearly at the top of Morsi's agenda. Within a week of Morsi's inauguration, the Egyptian president travelled to Saudi Arabia. During the last three months he has visited Ethiopia, Sudan, Qatar, China, Iran, America, Turkey, Italy and Belgium. In high profile speeches at the UN General Assembly in New York and the Non-Alignment Movement (NAM) Summit in Tehran, Morsi repeatedly focused on the situation in Syria, which was received mixed responses. Last week, Turkish news agency Anadolu published quotes from Morsi's aide, Seif Abdel-Fattah, implying that the president was considering Arab intervention in the embattled country, fueling fears that Morsi was dragging Egypt into a regional conflict. Abdel-Fattah quickly asserted that Anadolu had misunderstood his point.

Morsi's speech in Iran at the NAM Summit last August, although winning him points at home, also divided opinion. Egypt's first official visit to the Shia state since its 1979 revolution, was perceived by many to be an attempt by Morsi to distance himself from Hosni Mubarak's foreign policy, which aligned itself with the interests of the US and Israel. However, according to NFPR activist Imam, his speech only fostered Sunni-Shia divisions instead of seeking to bring the two nations closer.

The historical connection between Hamas and its parent organisation the Muslim Brotherhood (which Morsi hails from), the rise in militant attacks in the Sinai border region and Egypt's crackdown on the tunnels to Gaza, put a spotlight on the country's relations with Palestine and Israel during the last three months. Liberal MP Amr Hamzawy criticised the new president for adopting the position of the Muslim Brotherhood in refusing to mention Israel in any of his speeches. On the other hand, presidential spokesman Yasser Ali, in a press statement last week, distanced Egypt from Hamas, saying there will be no Free Trade Zone with the besieged Gaza Strip and condemning Hamas' objection to the destruction of the tunnels along the Rafah border.

To the disappointment of many pro-Palestinian activists, following the 5 August border attacks which left 16 Egyptian soldiers dead, Egypt's security forces began attacking the tunnels, which are considered a vital lifeline of food, clothes, building materials and fuel into Gaza. In response, Hamas held several protests and called on the new president to end the "siege" of the impoverished Palestinian territory, which has been subjected to an Israeli blockade since 2006.

In response to the many criticisms laid at Morsi's door at the end of the 100 days, FJP Spokesman Oqeil maintained that local institutions have yet to come under the full control of the new president and so Morsi has been unable to push through his planned changes for local governing bodies. In addition, it took a month for Morsi to replace the SCAF-appointed government with his own administration. Several liberals and Salafists who were offered positions in the new Cabinet declined the roles. Morsi's powers were also severely curtailed for the first month, supporters assert, until the president was able to fully wrestle executive authority from the SCAF mid-August.

However, amidst much criticism and praise, recent polls demonstrate a positive national reaction to the new president. Results of the second opinion-tracker from the independent Egyptian Center for Public Opinion Research (Baseera) show 79 per cent of respondents said they were happy with the president's performance, while 13 per cent stated they were not. Whether this accurately reflects Egyptian public opinion and if this wave of support will be sustained, remains to be seen.
Posted by: Pappy || 10/09/2012 00:00 || Comments || Link || E-Mail|| [6478 views] Top|| File under:
Arabia
Bahrain rejects requests for Rajab's release
DUBAI: A Bahraini court yesterday denied a request to release rights activist Nabeel Rajab who is serving a three-year sentence for taking part in anti-regime protests, his lawyer said. The request was made by Rajab's defense team, lawyer Muhammad Al-Jishi said.

The court "rejected a request to release Nabeel Rajab and suspend" his sentence, Jishi said on his Twitter account.

Rajab, 48, went on hunger strike on Oct. 6 after the authorities denied his request to attend a three-day condolences gathering for his mother. The government did release him temporarily for her funeral on Oct. 4, where he "violated" the terms of his release by urging Shiites to continue anti-government protests.

The Bahrain Centre for Human Rights said that Rajab called on mourners to "continue their struggle for rights and democracy," and argued that his speech was a "peaceful expression of opinion."

The courts have merged Rajab's three separate cases of "incitement and illegal assembly" into one single appeal, with the next hearing set for Oct.16.
Posted by: Steve White || 10/09/2012 00:00 || Comments || Link || E-Mail|| [6467 views] Top|| File under:
Lawyers Demand Ouster of Minister, Reject Foreign Intervention in Yemen
[Yemen Post] Hundreds of Yemeni lawyers staged a demonstration on Monday to demand respect of their rights and the ouster of Justice Minister as they rejected any foreign intervention or military presence in the country.

They marched from the Justice Ministry to the Sanaa Appeals Court where they held a sit-in and called on the government to meet their demands, saying the Minister and judicial authorities have defied the law, harassed lawyers and confiscated their rights.

They carried placards and

rolled their eyes, jumped up and down, and hollered poorly rhymed slogans real loud

such as 'go out Justice Minister'.

At the protest, the Yemeni Syndicate of Lawyers said in a

blurb

, a copy of which was obtained by the Yemen Post, the Justice Minister within the power-sharing government, Yahya Al-Arashani, breached his oath and committed illegal acts including confiscating the immunity and other key rights of the lawyers.

Furthermore, the statement rejected the presence of foreign troops on the Yemeni soil and foreign intervention in the country's affairs whatever the reason or the pretext for that is.

"The Yemeni lawyers reject any foreign presence affecting their country's

illusory sovereignty

and urge the government to respond to their demands fairly and immediately," the statement said.

The US has sent tens of marines and special forces with military equipment to the capital Sanaa after mobs stormed the US embassy in protest against a film offending prophet Muhammad that was produced in the US.

New US forces and vehicles were reported to have arrived in the port city of Aden in the past few days after the authorities foiled an attempt to bomb the Anad army base that is being used for US drone and other military operations.

Posted by: Fred || 10/09/2012 00:00 || Comments || Link || E-Mail|| [6469 views] Top|| File under: Arab Spring
Britain
Assange Backers Ordered to Pay Up in Britain
[An Nahar] Supporters of WikiLeaks founder Julian Assange who stood as sureties before he took refuge in the Ecuadoran embassy in London were ordered on Monday to pay £93,500 ($150,000, 115,500 euros) by next month.

Chief Magistrate Howard Riddle at Westminster Magistrates Court in London said the nine had to pay the sum to the court by November 6.

Assange has been in Ecuador's embassy since June in a bid to avoid extradition to Sweden where prosecutors want to question him on sex assault allegations.



Britannia

has insisted it will arrest the 41-year-old Australian if he leaves the embassy premises.

Vaughan Smith, a documentary maker and businessman who let Assange stay on bail in his country mansion for more than a year, last week addressed the court on behalf of the nine sureties, arguing why they should not lose their money.

"We don't see how justice is served by punishing us for having done our best to serve the public interest in this complex and challenging case," he told the court.

"We submit that the sureties are wholly blameless, that we have worked assiduously to help Mr. Assange to meet the requirements of the court."

In his judgment, Riddle acknowledged the nine backers had acted in good faith but said they must have known the risks when they agreed to support Assange.

"I accept that they trusted Mr. Assange to surrender himself as required. I accept that they followed the proceedings and made necessary arrangements to remain in contact with him," he said.

"However,


a hangover is the wrath of grapes...


they failed in their basic duty, to ensure his surrender. They must have understood the risk and the concerns of the courts.

"Both this court and the High Court assessed that there were substantial grounds to believe the defendant would abscond, and that the risk could only be met by stringent conditions including the sureties," he said.

The nine have been told to pay between £3,500 and £15,000 each. They do not include Assange's high-profile supporters such as socialite and campaigner Jemima Khan


...first gained notice in the United Kingdom as a young heiress, the daughter of Lady Annabel and Sir James Goldsmith. She was married to the retired Pakistani cricketer Imran Khan between 1995 and their divorce in 2004. For the next three years, from 2004 to 2007, Khan gained worldwide media attention by sharing the baloney with British film star Hugh Grant. She has nothing to do with pancakes...


and film director Ken Loach.

Posted by: Fred || 10/09/2012 00:00 || Comments || Link || E-Mail|| [6508 views] Top|| File under:
China-Japan-Koreas
Norks say U.S. is within its missile range
Sure, Pudgy, say whatever the good Uncle General told you to say...

SEOUL, South Korea (AP) — North Korea on Tuesday warned that the U.S. mainland is within range of its missiles, and said Washington's recent agreement to let Seoul possess missiles capable of hitting all of the North shows the allies are plotting to invade the country.

Seoul announced Sunday it reached a deal with Washington that would allow it to nearly triple the range of its missiles to better cope with North Korean missile and nuclear threats.

On Tuesday, North Korea called the deal a "product of another conspiracy of the master and the stooge" to "ignite a war" against the North. In a statement carried by the rabid official Korean Central News Agency, an unidentified spokesman at the powerful National Defense Commission said the North will bolster its military preparedness.


I thought it was already bolstered...

"We do not hide ... the strategic rocket forces are keeping within the scope of strike not only the bases of the puppet forces and the U.S. imperialist aggression forces' bases in the inviolable land of Korea but also Japan, Guam and the U.S. mainland," the spokesman said.

South Korea's Defense Ministry said Tuesday it had no official comment on the North's statement, but Seoul and Washington have repeatedly said they have no intention of attacking North Korea.

North Korean long-range rockets are believed to have a range of up to about 4,160 miles, putting parts of Alaska within reach, according to South Korea's Defense Ministry. But the North's spotty record in test launches raises doubts about whether it is truly capable of an attack.


'Spotty' is MSM speak for 'repeated catastrophic failure'...

It's unusual for the North to say its missiles are capable of striking the U.S., but Pyongyang has often threatened to attack South Korea and the U.S. in times of tension.

Koh Yu-hwan, a North Korean studies professor based in Seoul, said that in the latest case, the North had no choice but to respond to South Korea's extended missile range but is unlikely to launch a provocation, as it is waiting for the results of U.S. and South Korean presidential elections.

Under the new deal with the U.S., South Korea will be able to possess ballistic missiles with a range of up to 500 miles. South Korea will continue to limit the payload to 500 kilograms for ballistic missiles with an 800-kilometer range, but it will be able to use heavier payloads for missiles with shorter ranges.

A previous 2001 accord with Washington had barred South Korea from deploying ballistic missiles with a range of more than 186 miles and a payload of more than 1,100 pounds because of concerns about a regional arms race.
Posted by: Steve White || 10/09/2012 08:23 || Comments || Link || E-Mail|| [6510 views] Top|| File under:
The Grand Turk
Turkey sends fighter jets to Syrian border
Turkey has confirmed it is deploying more fighter jets to an airbase close to the border with Syria, amid artillery exchanges along its tense southeastern border with Syria.

Recep Tayyip Erdogan, Turkey's prime minister, addressed parliament on the issue on Tuesday, saying that his country does not want war, but that Turkey needs to be prepared for anything.

At least 25 additional F-16 fighter jets were deployed at Turkey's Diyarbakir air base late on Monday.

Meanwhile, Anders Fogh Rasmussen, the NATO secretary-general, said that Ankara can rely on the alliance, which has "all necessary plans in place to protect and defend Turkey if necessary".

Rasmussen warned against the dangers of the conflict in Syria escalating, saying alliance member Turkey had shown commendable restraint in response to the shelling of its border area.

'Restraint'

"I would like to commend the Turkish government for the restraint it has shown in its response to the completely unacceptable Syrian attacks," Rasmussen said as he went into a two-day NATO defence ministers meeting.

"Obviously Turkey has a right to defend herself within international law," he said, noting that the alliance has "all necessary plans in place to protect and to defend Turkey if necessary".

"We hope it won't be necessary, we hope that both countries will show restraint and avoid an escalation of the cri
Posted by: tipper || 10/09/2012 09:56 || Comments || Link || E-Mail|| [6468 views] Top|| File under:
Home Front: WoT
Ad Wars: anti-jihad and pro-Muslim ads go up in DC, NYC
Ads countering anti-jihad campaign to go up on New York subway

[Times of Israel] Advertisements preaching religious tolerance and an end to bigotry are going up in Manhattan subway stations.

A court decision forced the Metropolitan Transportation Authority to accept ads implying that enemies of Israel are "savages" and urging subway riders to "support the civilized man" and "Defeat Jihad."

Now the MTA has sold additional space to groups that disagree with the message of those ads.

The ads by Rabbis for Human Rights America were to go up Monday. They proclaim: "Help stop bigotry against our

Moslem

neighbors."

Rabbi Jill Jacobs of the group told the Huffington Post that the ads were meant to show that the majority of American Jews seek cooperation with their

Moslem

neighbors.

"We will not ... allow the actions of a small minority to be an excuse for dehumanizing an entire people," she said.

The Christian group Sojourners is paying for ads, also going up Monday, that say: "Love your

Moslem

neighbors."

Critics say the anti-jihad ads equate all

Moslem

s or Paleostinians with savages. But ad sponsor Pamela Geller has insisted the term applies only to people who support violence against Israel.
Sojourners, an organization described by most conservative theologians and Christian groups as "ultra-liberal," announced Friday its opposition to a series of ads placed in New York City, San Francisco, and shortly in Washington, D.C. that express opposition to

beturbanned goon

Islamists who advocate jihad.

The anti-jihad ads are sponsored by the American Freedom Defense Initiative (AFDI) in response to a series of ads placed by a

Mohammedan

group that attacks Israel by name.

Pamela Geller, executive director of AFDI, told CNN that the group's motivation for placing the anti-jihad ads was to challenge the hatred expressed toward Israelis in the ads placed by the

Mohammedan

group.

Recently Geller was forced to get a court order to mandate that her ads be allowed on the mass transit systems in D.C. Initially the Washington Metropolitan Area Transit Authority refused to allow the ads to be displayed. But a court order issued Friday forces the transit authority to allow the ads.

However,


a poor excuse is better than no excuse at all...


opposition to Geller and her organization has been mounting from groups dedicated to promoting "Paleostinian" causes which would result in harm to the nation of Israel and its citizens.

One of those organizations is Sojourners. Founded by "evangelical liberals" in 1971 and headed by Jim Wallis, Sojourners has a long history of supporting causes that have brought the opposition and condemnation of conservative Christians.

During the 1970s Sojourners sent thousands of dollars to support Communists in Central America. Wallis has often been accused of adhering to the very same "liberation theology" as that espoused by

President B.O.

's pastor in Chicago, the Rev. Jeremiah Wright.

Wallis' views were often pushed by liberal professors in seminaries owned and operated by the 17 million member Southern Baptist Convention during the 1970s, which was cited by conservatives as one of the factors that led to the massive "conservative resurgence" of 1979, during which conservative Baptists gained an overwhelming majority on all of the denomination's boards and agencies, eventually leading to a massive purge of liberals from the six Southern Baptist seminaries.

Critics in evangelical Christian circles condemned Wallis and Sojourners as being neither evangelical nor Christian but a Marxist group that couched it's socialism in Christian terminology.

Sojourners has also routinely condemned Israel while practically giving the

bully boy

groups in the region a blank check when they attack Israel and its citizens. The group appears to be doing the very same thing with regard to the ads in NYC, as it was announced Friday that Sojourners had joined with a left-leaning Rabbi group and the "United Methodist Women," another ultra-liberal arm of the United Methodist Church, to launch a series of ads in NYC claiming that Geller's ads amount to "bigotry against our

Mohammedan

neighbors."

But nothing in Geller's ads attack all

Mohammedan

s. The "jihad" represents a small minority of

Mohammedan

s. Thus, unless all

Mohammedan

s agree with and support jihadists, then the ads being placed by Sojourners and United Methodist Women fail to pass the fact-check test.
The D.C. transit system must allow a pro-Israel ad that equates

Mohammedan

hard boyz

with savages, a federal judge ruled Friday. A

front man

for the Metro system said it would comply with the judge's decision and that the advertisements would go up over the weekend.

The one-page ruling from U.S. District Judge Mary Collyer follows a similar court order in New York that cleared the way for anti-jihad ads to go up in that city's subway system last month. The ads read: "In any war between the civilized man and the savage, support the civilized man. Support Israel. Defeat Jihad."

Debate over the ads flared two weeks ago against the backdrop of violent reaction in the Middle East to the online video, "Innocence of

Mohammedan

s," which denigrated the prophet Muhammad. Metro had delayed approving the ads because of safety concerns and the uproar over that video.

The transit system's lawyers called the ad's message "fighting words in the context of current events" and said the FBI was investigating a promise of violence if the ads ran in Washington. Still, the violence that roiled the region has largely abated since then, and there have been few reports of mischievous or hostile reactions to the ads since they appeared in New York.

The New York ads went up in 10 stations across Manhattan on Sept. 24. Since then, an Egyptian-born U.S. columnist was tossed in the clink
Please don't kill me!
for spray-painting the ad, though two religious groups say that, starting Monday, they'll hang ads urging tolerance alongside the anti-jihad ones. The ads also appeared recently on city buses in San Francisco, where some have been defaced or have had words removed.

The ads won't be particularly visible in the Metro system. One ad will appear in each of four Metro stations for one month, said Metro

front man

Dan Stessel.
Posted by: trailing wife || 10/09/2012 08:18 || Comments || Link || E-Mail|| [6485 views] Top|| File under:
India-Pakistan
Imran assails govt, Fazl for disrupting peace march
[Dawn] Pakistain Tehrik-e-Insaf
...a political party in Pakistan. PTI was founded by former Pakistani cricket captain and philanthropist Imran Khan. The party's slogan is Justice, Humanity and Self Esteem, each of which is open to widely divergent interpretations....
(PTI) chief Imran Khan

... aka Taliban Khan, who is the lightweight's lightweight...
on Monday hurled allegation at the government and
Maulana Fazlur Rehman
Deobandi holy man, known as Mullah Diesel during the war against the Soviets, his sympathies for the Taliban have never been tempered by honesty ...
that they tried to mount hurdles to disrupt his party's peach march to

Wazoo

, DawnNews reported.

Speaking to a

presser

, Khan said that instead of helping the participants of the peace march, government tried to scare them away with rumours of

suicide kaboom

s.

"First it was said that there will be six suicide attacks, and then the number was raised to nine. There were even rumours that the drinking water in Waziristan has been poisoned," said the PTI chief.

The government also tried to block the road with containers and there were pamphlets distributed in the tribal area as well, he added.

Khan reiterated that people of the area are inclining towards militancy because of US drone attacks, adding that holding a rally at Kotkai would have curbed the militancy in the troubled area.

Assailing Jamaat Ulema-e-Islam


...Assembly of Islamic Clergy, or JUI, is a Pak Deobandi (Hanafi) political party. There are two main branches, one led by Maulana Fazlur Rahman, and one led by Maulana Samiul Haq. Fazl is active in Pak politix and Sami spends more time running his madrassah. Both branches sponsor branches of the Taliban, though with plausible deniability...


-Fazl (JUI-F) chief Maulana Fazlur Rehman for terming him an "agent of the west," Khan said that people like Maulana Fazlur Rehman give a bad name to our religion. He blamed the JUI-F chief of making money by politicising in the name of Islam.

Meanwhile,


...back at the pie fight, Bella opened her mouth at precisely the wrong moment...


speaking to a

presser

, the JUI-F chief said that Imran Khan is not a visionary leader and his electoral success in the tribal areas is not possible. "He (Imran Khan) doesn't belong to tribal areas and he doesn't know anything about their traditions and culture....what to talk about a man who doesn't even know about respect of Pagri (turban)," said Fazlur Rehman.

Posted by: Fred || 10/09/2012 00:00 || Comments || Link || E-Mail|| [6470 views] Top|| File under: Govt of Pakistan
Iraq
Syria looms over Iraq PM's Moscow visit
BAGHDAD: Iraqi Prime Minister Nuri Al-Maliki set off for Moscow on Monday to boost defense and trade ties, but events in Syria loom large over talks between two states criticized over their support for Damascus.

Maliki's visit, his first to Russia in three and a half years, comes with Baghdad and Moscow accused of helping prop up embattled President Bashar Assad during a nearly 19-month uprising which according to a watchdog has left more than 31,000 dead. The two countries have persistently called for a political solution to the conflict, and have avoided explicitly pushing for Assad to give up power as Western and Arab leaders have argued for.

"The stance of Iraq calls for finding a political solution to the Syrian crisis, and it is opposed to violence ... for solving the crisis," Maliki said in a recent television interview. "Iraq has not intervened in Syria on behalf of the regime's interests, or for the interests of the armed opposition."

"Syria will be on the negotiating table during the PM's visit, they will discuss a way to solve the current conflict there," said Ali Al-Haidari, a Baghdad-based security analyst.

"The international community has a problem when it comes to the Syrian opposition, which is made up of a mixture of Al-Qaeda and the civilian and liberal opposition," Haidari added. "The question is, who do we deal with? And how?"

The Iraqi premier is traveling with the ministers of defense, foreign affairs, oil and trade, as well as the head of the country's investment commission and the chairs of the parliamentary committees on security and foreign relations. His trip also includes a visit to the Czech Republic.

Besides Syria, Maliki will also be keen to solicit Moscow's investment in Iraq's fast-growing energy sector, where Russian energy giants Lukoil and Gazprom are already major players, and to boost defense ties in a bid to help improve Baghdad's fledgling security forces.

In an interview with state-controlled English-language network Russia Today, Maliki said he would discuss "military cooperation, and efforts to address the equipment needs of the Iraqi army" during his visit.

"Our efforts are focused on anti-air equipment, and equipment related to fighting terror," he added.

Iraq's security forces are regarded by officials as largely capable of maintaining internal order, with violence dramatically lower than during the peak of the country's bloody sectarian war, though regular bombings and shootings still leave hundreds dead every month.

Baghdad's forces are, however, widely seen as unable to secure the country's borders or airspace after US forces withdrew from Iraq at the end of last year. Iraq currently relies on Washington for the bulk of its security purchases, totalling around $12 billion in acquisitions of tanks, helicopters and the planned delivery of F-16 fighter jets.
Posted by: Steve White || 10/09/2012 00:00 || Comments || Link || E-Mail|| [6467 views] Top|| File under:
Israel-Palestine-Jordan
US officers in Israel for military exercise
[AFP] US army officers have begun arriving in Israel ahead of joint military manoeuvres between the countries' armed forces, an Israeli newspaper said on Sunday.

The officers will supervise the arrival of hundreds of US troops on October 14 for joint manoeuvres that will take place the following week and last for three weeks, according to Yediot Aharonot.

The US-Israeli exercises will be the most important yet between the two countries, the paper said.

Time magazine reported on September 1 that Washington had significantly reduced the number of its joint military exercises with Israel, probably because of disagreement between them over how best to deal with Iran's nuclear programme.

Yediot said Israel's air defences will be tested on this occasion, including its Hetz missile-to-missile batteries and its "Iron Dome" rocket interception system.

Israel, the US and much of the international community accuses Iran of seeking to develop atomic weapons capability under the guise of a peaceful programme for civilian use, charges that Tehran has repeatedly rejected.

An Israeli army spokeswoman contacted by AFP refused to comment on the upcoming military exercises.

Time said Washington had reduced the number of military staff going to Israel, as well as the number and strength of missile defence systems that would be used during operation Austere Challenge 12.

Of the initial 5,000 US troops lined up to take part in the exercises, only up to 1,500 will take part. US Patriot missiles will be sent as originally planned, but not the crews that were to operate the batteries, Time said.

In addition, only one of two Aegis anti-missile cruisers is bound for Israel, and even this is not certain, according to the magazine.
Posted by: trailing wife || 10/09/2012 12:24 || Comments || Link || E-Mail|| [6513 views] Top|| File under:
Syria-Lebanon-Iran
UNIFIL Didn't Detect Crossing of Any Drone
[An Nahar] The United Nations


...a lucrative dumping ground for the relatives of dictators and party hacks...


Interim Force in

Leb

(UNIFIL) on Monday said its radars did not detect the crossing of any surveillance drones from

Leb

into the Israeli airspace, amid Israeli suspicions that a drone shot down by Israeli warplanes on Saturday over the Negev area could have been sent by Hizbullah.

In an interview with Radio Voice of

Leb

(93.3), UNIFIL

front man

Andrea Tenenti said the U.N. peacekeeping force did not witness any event of a drone flying from

Leb

into the Israeli airspace.

An Israeli military official has told Israeli public radio that the Israeli army dispelled the notion that the drone might have been launched from the

Gazoo

Strip, and was looking into the possibility that Hizbullah may have dispatched it.

The Ynet news agency said without quoting sources that "Hizbullah launched this drone. It is even possible that Iranians activated its launch and guidance system, and it is apparently of Iranian manufacture."
Posted by: Fred || 10/09/2012 00:00 || Comments || Link || E-Mail|| [6461 views] Top|| File under: Hezbollah
Hizbullah Denies Involvement in Gebran Tueni Assassination
[An Nahar] Hizbullah on Monday denied involvement in the 2005

liquidation

of prominent journalist and MP Gebran Tueni, chairman of the board of directors of An Nahar newspaper, after Al-Arabiya television broadcast Saturday a report claiming that Damascus
...The City of Jasmin is the oldest continuously-inhabited city in the world. It has not always been inhabited by the same set of fascisti...
and Hizbullah's intelligence department were behind the operation.

"Al-Arabiya's document on Hizbullah is fake and not everything published is a real document and you can tell that from the content," Hizbullah's State Minister for Administrative Development Mohammed Fneish told

news hound

s as he entered a cabinet session at the Grand Serail.

Later on Monday, Hizbullah issued an official statement denying "any involvement whatsoever" in Tueni's

liquidation

, saying it is "awaiting the judiciary's ruling in this case."

The party also slammed the comments of "some March 14 figures and websites" that were voiced after the airing of the report.

"The stances voiced by the March 14 forces on several issues are always based on fake documents and fabricated info," said the statement.

It accused the March 14 camp of taking advantage of the "baseless accusations fabricated by the Saudi network Al-Arabiya and attributed to Syrian opposition activists, including those related to the

liquidation

of MP Gebran Tueni."

Posted by: Fred || 10/09/2012 00:00 || Comments || Link || E-Mail|| [6467 views] Top|| File under: Hezbollah
Syria Blasts Turkish 'Gaffe' on Assad-Sharaa Switch
[An Nahar] Syria on Monday accused Turkey of having made a "political and diplomatic gaffe" with its suggestion that Vice President Farouq al-Sharaa take over from the country's embattled
Hereditary President-for-Life Bashir Pencilneck al-Assad


Horror of Homs...


"What (Turkish Foreign Minister Ahmet) Davutoglu said amounts to a flagrant political and diplomatic gaffe," Information Minister Omran al-Zohbi said, quoted on state television


... and if you can't believe state television who can you believe?


"We're not in the days of the Ottoman Empire any more. I advise the Turkish government to give up (power) in favor of personalities who are acceptable to the Turkish people," he fired back.

Davutoglu said on Saturday that Sharaa was "a man of reason and conscience and he has not taken part in the massacres in Syria. Nobody knows the (Syrian) system better than he."

The Syrian opposition, which Turkey supports, "is inclined to accept Sharaa" in place of Assad, he said on the public television channel TRT.

Posted by: Fred || 10/09/2012 00:00 || Comments || Link || E-Mail|| [6474 views] Top|| File under: Govt of Syria
Who's in the News
45
[untagged]
4
Hezbollah
3
Govt of Syria
2
Govt of Iran
2
al-Qaeda
2
Boko Haram
1
Pirates
1
Taliban
1
Thai Insurgency
1
TTP
1
Arab Spring
1
Baloch Liberation Army
1
Govt of Pakistan
1
Govt of Sudan
1
Hamas
Bookmark
E-Mail Me
The Classics
The O Club
Rantburg Store
The Bloids
The Never-ending Story
Thugburg
Gulf War I
The Way We Were
Bio
Merry-Go-Blog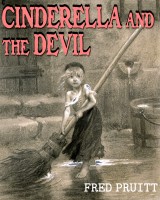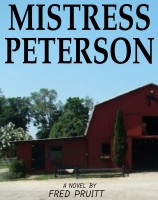 On Sale now!


A multi-volume chronology and reference guide set detailing three years of the Mexican Drug War between 2010 and 2012.

Rantburg.com and borderlandbeat.com correspondent and author Chris Covert presents his first non-fiction work detailing the drug and gang related violence in Mexico.

Chris gives us Mexican press dispatches of drug and gang war violence over three years, presented in a multi volume set intended to chronicle the death, violence and mayhem which has dominated Mexico for six years.
Click here for more information


Meet the Mods
In no particular order...


Steve White
Seafarious
Pappy
lotp
Scooter McGruder
john frum
tu3031
badanov
sherry
ryuge
GolfBravoUSMC
Bright Pebbles
trailing wife
Gloria
Fred
Besoeker
Glenmore
Frank G
3dc
Skidmark
Alaska Paul



Better than the average link...



Rantburg was assembled from recycled algorithms in the United States of America. No trees were destroyed in the production of this weblog. We did hurt some, though. Sorry.
3.239.4.127

Help keep the Burg running! Paypal: