Africa North
Report: UK offers to help Egypt fight Sinai militants
[Ynet]

Britannia

has offered to provide Egypt with military advice in its battle against

gunnies

in the Sinai Peninsula, the London-based Arabic-language al-Hayat newspaper reported Monday.

According to the report, Egyptian Chief of Staff Sedky Sobhy met with Simon Mayall, Middle East advisor at the British Ministry of Defense, to discuss military cooperation between the two countries.
Posted by: trailing wife || 10/02/2012 00:00 || Comments || Link || E-Mail|| [6461 views] Top|| File under:
Egypt Doctors Strike For Better Wages, Services
[Ynet] Egypt's doctors' union says the country's physicians have gone on a partial strike, abstaining from offering non-emergency services in public hospitals to protest run-down facilities and meager wages.


O clever ones! Your government is surviving on promises of borrowed money, hunger and disease are already spreading, and you choose to remove the only skilled help available? The Horsemen of the Apocalypse call their grooms to saddle the horses, so you, with your knowledge and training, choose to run and fetch them, that they may be sooner on the road.

Mohammed Abdel-Hamid, who is a spokesman for the union, said Monday that over 70 percent of the country's 520 public hospitals took part.


The tenth plague was the death of the firstborn sons...
Posted by: trailing wife || 10/02/2012 00:00 || Comments || Link || E-Mail|| [6460 views] Top|| File under: Arab Spring
Who Really Killed Gadhafi - And Why?
Does this story fall into the category of "Tall Tales or True"?
If it's even close to reality .. maybe it will make politicians think twice about who's on their list of major campaign contributors. Hahahaha! :-)

Source: AllAfrica.com, Oct 1, 2012


French secret services organised the capture of former Libyan ruler Moamer Kadhafi and may have killed him on then-president Nicolas Sarkozy's orders, British and Italian papers claimed Sunday. And Kadhafi was located thanks to information provided by Syria's President Bashar al-Assad, reports say.

Sarkozy wanted Kadhafi dead after the Libyan leader publicly threatened to publish proof of his claim to have secretly financed Sarkozy's 2007 presidential election campaign, Britain's Daily Mail and Daily Telegraph claim.

Kadhafi was found hiding in a pipe near Sirte by rebel fighters on 20 October last year. He was beaten by his captors and killed, as recorded on gruesome mobile phone footage that was broadcast round the world.

Now the Mail claims that a French spy infiltrated the group and shot the deposed strongman in the head.

And the Telegraph says that French spies operating in Sirte were able to lead the rebels to him because Assad had given them his telephone number in exchange for France easing pressure on his regime.

As Kadhafi's forces lost Tripoli, Western attention turned to the violent repression of protests in Syria.

But, although Sarkozy had proposed humanitarian zones and intervention, Assad persuaded France to ease off in return for Kadhafi's Iridium satellite phone number, according to Rami Eel Obeidi, the former head of foreign intelligence for the rebels.

The French pinpointed Kadhafi after he phoned one of his supporters, Yusuf Shakir, and Palestinian left-wing leader Ahmed Jibril in Syria. They then directed militia fighters to a point where they could ambush Kadhafi, he said.

The ambush was "an exclusive French operation", although Turkish and British military intelligence in Sirte were informed, Obeidi said.

Also this weekend, Mahmoud Jibril, who was interim prime minister after Kadhafi's fall, told Egyptian television that Kadhafi was killed by "a foreign agent who mixed with the revolutionary brigades".

And Western diplomats told Italy's Corriere della Sera that the killer was "almost certainly French" and that "Sarkozy had every reason to want to get rid of the colonel as quickly as possible".

"The view is supported by information gathered by investigators in Benghazi, Libya's second city and the place where the 'Arab Spring' revolution against Gaddafi started in early 2011," comments the Daily Mail.

The French foreign ministry has refused to confirm or deny the claims.

Ben Omran Shaaban, a 22-year-old rebel fighter who was among the group who attacked Kadhafi and frequently brandished the gun said to have killed him, died in a Paris hospital on Monday.

He was reported to have been beaten up and shot by Kadhafi supporters and have been flown to France for treatment.
Posted by: Raider || 10/02/2012 00:00 || Comments || Link || E-Mail|| [6462 views] Top|| File under:
Arabia
Hadi Wants Yemeni Gitmo Detainees Released, Site
[Yemen Post] Yemen's President Abdrabu Mansour Hadi has cancelled all financial conditions to receive the Yemeni Gitmo detainees that were set by the former president President-for-Life Ali Abdullah Saleh


... Saleh initially took power as a strongman of North Yemen in 1977, when disco was in flower, but he didn't invite Donna Summer to the inauguration and Blondie couldn't make it...


, Alahale reported on Sunday quoting well-informed Yemeni and US sources.

Hadi is currently on a visit to the US within his first overseas trip that included stops in the UK and other European countries.

He met with US officials in Washington on Sunday who briefed him on the financial conditions set by his predecessor to receive the Yemeni detainees, who are held in the US Guantanamo jail, the website quoted the sources as saying.

"Saleh demanded $200 million in return for receiving the Yemeni detainees, but the US offered him only $20 million. The two sides could not reach an agreement to release the detainees by then," the US officials told Hadi.

One of the sources said the US officials admired Hadi who said the detainees are Yemenis and their government should be responsible for their release, it added.

The Yemeni detainees make up about half of all those held in Guantanamo. In the past few years, a number of them were released and sent home.

One of the detainees was reported to have died in the jail this year, but no details were available about his death in Yemen.

Posted by: Fred || 10/02/2012 00:00 || Comments || Link || E-Mail|| [6459 views] Top|| File under: al-Qaeda
Tribal leaders discuss expansion of Houthi group
[Yemen Post]
Yemeni tribal leaders held a meeting in Sana'a in which they discussed the Houthi
...a Zaidi Shia insurgent group operating in Yemen. They have also been referred to as the Believing Youth. Hussein Badreddin al-Houthi is said to be the spiritual leader of the group and most of the military leaders are his relatives. The Yemeni government has accused the Houthis of having ties to the Iranian government, which wouldn't suprise most of us. The group has managed to gain control over all of Saada Governorate and parts of Amran, Al Jawf and Hajjah Governorates. Its slogan is "God is Great,

Death to America™

", Death to Israel, a curse on the Jews" ...
group's attempts to expand in some Yemeni governorates.

They affirmed that they will not stand idly towards violence committed by the Houthi group in Raida, Saada, Hajja and other areas, calling locals to unite.

The meeting included the chief of Hashid tribal federation, the head of the Political Security Ghalib al-Qamish and other tribal leaders, sources affirmed.

Dozens were killed and

maimed

when Houthi fighters tried to control on Raida, an areas of Amran governorate, last week.

A tribal mediation managed to put an end to the conflict and persuaded the Houthi fighters to leave Raida.

Yemeni analysts say the Houthi group seeks to expand in some northern governorates and operate as a proxy of Iran, asserting that it receives support from Iran and the former president Ali Abdulllah Saleh.

Yemeni media sources said Saleh and his family held several meetings with Houthi leaders and representatives including the Iranian ambassador to Sana'a.

A Yemeni think-tank, Abaad Research and Study Centre has recently said that slogans raised by the Houthi group led to the storm of the US Embassy in Sana'a early of September.

The main slogan of the Houthi group is "God is Great,

Death to America™

, Death to Israel, a curse on the Jew."

The Houthi group that has recently allied with the former president President-for-Life Ali Abdullah Saleh


... Saleh initially took power as a strongman of North Yemen in 1977, when disco was in flower, but he didn't invite Donna Summer to the inauguration and Blondie couldn't make it...


and his family started to spread and print its slogans on most streets of Sana'a.

Posted by: Fred || 10/02/2012 00:00 || Comments || Link || E-Mail|| [6459 views] Top|| File under: Houthis
Bangladesh
Kamaruzzaman led Razakars in Sherpur carnage
Razakar and Al-Badr men led by war crimes accused Muhammad Kamaruzzaman committed massacre along with the Pakistan army in Sohagpur and Benupara of Sherpur on July 25, 1971, a prosecution witness told International Crimes Tribunal-2 yesterday.

Mohammad Jalal Uddin, son of martyr Safir Uddin of Sohagpur and tenth prosecution witness in the war crimes case against Kamaruzzaman, said at least 245 people, including his father and paternal uncle, were killed that day.

"Baka Bura, Nasa and Kadir Doctor were Razakars


...the paramilitary force organized by the Pakistan Army during the Bangladesh Liberation War in 1971. The Urdu word razakar literally means volunteer. The Razakar force was composed of mostly pro-Pakistani Bengalis and Urdu-speaking migrants living in East Pakistan, who became infamous for their atrocities...

and Kamaruzzaman was their chief. They committed the massacre after bringing the Pakistan army into the village," said the 62-year-old witness.

During his 25-minute testimony, Jalal said Kamaruzzaman was a Sherpur-based Razakar leader and Razakars used to follow his orders strictly.
Posted by: Fred || 10/02/2012 00:00 || Comments || Link || E-Mail|| [6459 views] Top|| File under: Jamaat-e-Islami
Bangladesh says opposition attacked Buddhists
Prime Minister Sheikh Hasina

...Bangla dynastic politician and current Prime Minister of Bangladesh. She has been the President of the Bangla Awami League since 1981. She is the eldest of five children of Sheikh Mujibur Rahman, the founding father of Bangladesh. Her party defeated the BNP-led Four-Party Alliance in the 2008 parliamentary elections. She has once before held the office, from 1996 to 2001, when she was defeated in a landslide...
's government is blaming Islamic

beturbanned goons

and opposition activists for attacks over the weekend on minority Buddhists and their temples in southern Bangladesh.

"In primary investigations, we have found that organized radical Islamic groups attacked the houses and places of worship," Home Minister Mohiudddin Khan Alamgir told

news hound

s after a visit to the scene on Sunday. "Activists of the opposition parties were also among the attacks."

Alamgir accused local opposition Bangladesh Nationalist Party

politician

Lutfar Rahman Kajal of instigating the attack, a charge denied by the opposition

politician

.

Hundreds of Buddhists fled their southern Bangladesh villages in the wake of attacks by

Mohammedan

s who burned at least 10 Buddhist temples and 40 homes in anger over a Facebook photo of a burned Koran.

The Buddhists started returning home Monday amid heightened security and more than 160 arrests.

Mahmud Ali, a local

news hound

in southern Ramu where the violence occurred, said some local villagers blamed minority Rohingya

Mohammedan

s for the violence, but the minister made no comment on this allegation.

"We will find the culprits as soon as possible," he said during the visit when he talked to affected Buddhists.

In another development, main opposition BNP leader
Khaleda Zia
Three-term PM of Bangla, widow of deceased dictator Ziaur Rahman, head of the Bangla Nationalist Party, an apparent magnet for corruption ...
in a statement Monday accused the government administration of failing to protect the minority Buddhists.

She said she feared that the government may use the violence as an excuse to crack down on the opposition.

"There may be a well-planned ill motive behind the incidents," she said.

No new violence was reported on Monday.

Army soldiers, paramilitary border guards and police were deployed, and the government has banned all public gatherings in the troubled areas near the southern border with Myanmar, said Lt. Col. Jaed Hossain, a military commander who was helping to install tents for displaced Buddhists.

"They are coming back. We are giving them protection," Hossain said at Merunglua village in the coastal district of Cox's Bazar on Monday.

Home Minister Mohiuddin Khan Alamgir told

news hound

s in Dhaka on Monday that security officials incarcerated
Youse'll never take me alive coppers!... [BANG!]... Ow!... I quit!
166 people in Cox's Bazar and neighboring Chittagong district in connection with the attacks.
Posted by: Fred || 10/02/2012 00:00 || Comments || Link || E-Mail|| [6462 views] Top|| File under: Jamaat-e-Islami
Attack On Buddhists Preplanned
Yes, that is what Sudden Jihad Syndrome really means.

[Bangla Daily Star]
It has all the telltale signs of a preplanned attack. A very focused operation that targeted Buddhist homes and establishments. The

Moslem

houses nestled between the Buddhist houses were left untouched.

The attack spanned over six hours. The attackers swept across Ramu, demolishing temples and houses neighbourhood after neighbourhood. And all this while, the role of the police and local administration remains veiled in mystery.

And, most interestingly, nobody in Ramu -- neither the

Moslem

s nor the Buddhists -- seems to know who the attackers were. They are either telling the truth or are intentionally hiding the identities of the attackers. But one thing is sure: a large number of the attackers were brought in from outside in trucks, pickups and three-wheelers. A spontaneous spark of fury it was not.

A day after the attack on the Buddhist community by

Moslem

s in which 12 temples were either torched or vandalised, Ramu was yesterday seeped in sheer awe, disbelief and depression.

Uttam Kumar Barua, who was tagged in some images insulting to Islam on his Facebook account, is now in police custody. Neighbours saw police taking him and his mother away at 11:30 at night after the attack started. His wooden house is now padlocked. Nobody is there anymore.

The role of the officer-in-charge of Ramu Police Station, Nazibul Islam, is questioned by everyone.

Angry people started gathering close to the Buddhist neighbourhood around 7:30pm and were openly threatening to attack the Buddhists. They marched down the roads chanting slogans and ultimately entered the neighbourhood to carry out the atrocities at around 10:30pm.

All this while, the OC did not send any

coppers

to guard against the attack. He came to Sima Bihar at 11:30pm and told the Buddhists to hand over Uttam, the man in question. He also assured them that nothing would happen to them and asked them to go to sleep. He promised to send his force and went away. He did not keep his promise.

Scores of witnesses confirmed this version.

But the OC claimed to The Daily Star that he came to know about the issue at 9:45pm on Saturday when a boy went to him and informed him about the photo on Uttam Kumar's Facebook account.

"I quickly went to a shop at Ramu Bazar near my office with that boy and saw the photo, which other curious people were also looking at," he said over the phone yesterday.

After that he saw a procession and a rally at Chaumuhuni. He then went there and asked the agitated people to refrain from any violence, the OC said, adding that he sent police to Uttam's house, which was locked. He later locked away
Keep yer hands where we can see 'em, if yez please!
Uttam's mother and sister from their house.

Nazibul said he had 22 police personnel under his command but on Saturday night he had only 10 to 12. Things went out of control when a large number of people came to Ramu in trucks to join the demonstrators. "There was nothing we could do to control about 10,000 demonstrators."

The signs of attack were everywhere as we entered the Buddhist neighbourhood through a narrow metalled alley. Each of the houses was fenced in with corrugated tin sheets. But what remains today are some crumpled metals.

The marauding crowd carried machetes, sticks, iron rods and tomahawks which they used on the fences. The scene is of a tornado sweeping over a settlement. And then in the middle of all this mayhem and anarchy, there stand one or two houses totally untouched. They belong to the

Moslem

s. This only proves some local people were also involved in the attacks.

And then the main atrocity scene appeared at the monasteries. We went to Sima Bihar, a 1706 grand monastery. The main pagoda is a still smouldering heap of ash. Only a few burned out wooden poles stand lonely. Half-burnt books lie around. One page gleans "Pali alphabets in Burmese and Roman characters". Another is the jacket of a book on how to achieve nirvana.

Monks in sarong clothing stood aimlessly. They didn't know where to start their next prayers.

Buddhists were streaming in silently. They looked on in awe and wondered how somebody could be so brutal as to desecrate a place of worship so ruthlessly. Then they would file in silently to the other temple in the complex. They would lie down, stretch their hands held together and remain in that "Pranam" position. Then they would peek inside.

A huge statue of the high priest lies in a serene posture. A profound smile on his face. His body covering is half burnt. His nose broken by blows of machetes or iron rods. Statues are littered around, broken.

The spectators look on silently. Then they walk away and gather aimlessly on the ground. They look at their toes or draw doodles on the ground. There are hardly any quotes from them; their looks hollow. Suddenly they have found that their existence bears no meaning.

That is exactly what the attackers wanted. To tear out the soul from the body -- the ultimate denigration and insult to humanity. The ultimate feeling of shame and nothingness.

This is what exists in Ramu today -- a feeling of nothingness. That is the damage done. And success achieved by the perpetrators.

Posted by: Fred || 10/02/2012 00:00 || Comments || Link || E-Mail|| [6459 views] Top|| File under: Jamaat-e-Islami
Home Front: WoT
House: U.S. Embassy in Libya asked for extra security, request denied
House investigators warned Secretary of State Hillary Clinton to expect a hearing into their finding that that American staff at the U.S. Embassy in Libya had their request for additional security denied by Washington officials.

"Based on information provided to the Committee by individuals with direct knowledge of events in Libya, the attack that claimed the ambassador's life was the latest in a long line of attacks on Western diplomats and officials in Libya in the months leading up to September 11, 2012," House Oversight and Government Reform Committee chairman Darrell Issa, R-Calif., and subcommittee chairman Jason Chaffetz, R-Utah, wrote Clinton today. They dismissed out-of-hand the suggestion that the attack ever could have been regarded as a spontaneous protest gone awry.

"In addition, multiple U.S. federal government officials have confirmed to the Committee that, prior to the September 11 attack, the U.S. mission in Libya made repeated requests for increased security in Benghazi," Issa and Chaffetz added (my emphasis). "The mission in Libya, however, was denied these resources by officials in Washington."

The committee noted 13 "security threats" in Benghazi, including an attempt to assassinate the British ambassador to Libya
Posted by: Beavis || 10/02/2012 13:45 || Comments || Link || E-Mail|| [6458 views] Top|| File under:
India-Pakistan
Taliban will not disrupt PTI's peace march, says Imran
[Dawn] Pakistain Tehrik-e-Insaf
...a political party in Pakistan. PTI was founded by former Pakistani cricket captain and philanthropist Imran Khan. The party's slogan is Justice, Humanity and Self Esteem, each of which is open to widely divergent interpretations....
(PTI) chief Imran Khan

... aka Taliban Khan, who who convinced himself that playing cricket qualified him to lead a nuclear-armed nation with severe personality problems...
on Monday said that he has received a message from Tehrik-e-Taliban Pakistain (TTP) assuring that they will not disrupt the PTI's peace march towards South
Wazoo, DawnNews reported.

Speaking exclusively in DawnNews' programme "Faisala Awam Ka," Khan reiterated that there is no military solution to Waziristan problem. "If the fight in Waziristan is not stopped now it will be stretched to ten more years," he added.

The PTI chief claimed that tribal people will not only be alongside the state but will also provide solution to militancy if end of the military operation is announced.

Khan said Mehsud, Burki and Bhittani


...a Pashtun tribe centered on Jandola, in Tank district. They are the hereditary enemies of the Mehsuds, unless there are furriners or infidels around, in which case they share ammunition and targeting data...


tribes of Waziristan have welcomed the peace rally. The tribal leaders had also assured the security of the participants of the rally, he added.

Posted by: Fred || 10/02/2012 00:00 || Comments || Link || E-Mail|| [6459 views] Top|| File under: Govt of Pakistan
Police on guard as DPC holds anti-film march today
[Dawn] The

picturesque provincial capital

is bracing for another protest march being organised by Difa-e-Pakistain Council (DPC) today (Monday) against the blasphemous film made in US and drone strikes in tribal area of the country.

Capital city police have made elaborate arrangements to protect sensitive places and brought empty containers to be placed in front of the US Consulate late in the night to protect its building. The US diplomatic mission is situated in the cantonment area. One lane of the Khyber Road has already been blocked with containers.

The district administration has already declared the vicinity as a prohibited zone. A driver said that traffic police had impounded over 30 containers and parked them near the US consulate. A senior police officer said that security of the consulate was a major source of concern that was why additional security arrangements had been made.

The DPC, including 40 religious parties and banned outfits, has announced to take out a protest rally from Jamaat-e-Islami
...The Islamic Society, founded in 1941 in Lahore by Maulana Sayyid Abul Ala Maududi, aka The Great Apostosizer. The Jamaat opposed the independence of Bangladesh but has operated an independent branch there since 1975. It maintains close ties with international Mohammedan groups such as the Moslem Brotherhood. the Taliban, and al-Qaeda. The Jamaat's objectives are the establishment of a pure Islamic state, governed by Sharia law. It is distinguished by its xenophobia, and its opposition to Westernization, capitalism, socialism, secularism, and liberalist social mores...
's provincial secretariat near Chamkani.


Syed Munawar Hassan
... The funny-looking Amir of the Pak Jamaat-e-Islami. He joined the National Students Federation (NSF), a lefty student body, and was elected its President in 1959. He came into contact with the Islami Jamiat-e-Talaba (IJT) Pakistan and studied the writings of Mawlana Syed Abul Ala Maududi, The Great Apostasizer. As a result, he joined IJT in 1960 and soon he was elected as President of its University of Karachi Unit and member of the Central Executive Council. He was Assistant Secretary General of Jamaat-e-Islami Pakistain in 1992-93, and became Secretary General in 1993. After years of holding Qazi's camel he was named Amir when the old man stepped down in 2009...
, Hafiz Muhammad Saeed



...who would be wearing a canvas jacket with very long sleeves anyplace but Pakistain...


, Maulana Mohammad Ahmad Ludhianvi and other leaders of the council would lead the rally. They would be taken to Karkhano Market adjacent to

Khyber Agency

in a vehicular procession where the leaders would address workers.

Organisers insist that vehicular procession would be taken through Khyber Road and as such passing through the red zone, which houses the provincial secretariat, assembly, judicial complex and security installations.

Sources said that strict security arrangements had been made in view of the Sept 21 riots which rocked Beautiful Downtown Peshawar


...capital of Khyber Pakhtunkhwa (formerly known as the North-West Frontier Province), administrative and economic hub for the Federally Administered Tribal Areas of Pakistan. Peshawar is situated near the eastern end of the Khyber Pass, convenient to the Pak-Afghan border. Peshawar has evolved into one of Pakistan's most ethnically and linguistically diverse cities, which means lots of gunfire.


. Five people were killed and around 80

maimed

in the violence on the day. The mobsters also ransacked public and private properties and burnt cinema houses during the rioting. Police have procured footages of the protests and are looking for 46 suspects who allegedly ransacked properties.

District coordination officer Mohammad Javid Marwat and senior

coppers

held a meeting with the council's leaders at Al Markaz-e-Islami on Sunday to persuade them to change route of the march. The district administration suggested them to use Sher Shah Suri Road or Ring Road, but they (organisers) did not agree.

"We can't change the route and will protest in front of the consulate before heading to Jamrud," said Beherullah, district president of Jamaat-e-Islami.

The DCO said that the council's leaders gave a firm assurance of holding a peaceful rally. He said that the marchers would be allowed to use a single lane of Khyber Road if they insisted to pass through it.

Posted by: Fred || 10/02/2012 00:00 || Comments || Link || E-Mail|| [6458 views] Top|| File under: Govt of Pakistan
Taliban make decision on Imran Khan's Waziristan rally
[Dawn] The banned Tehrik-e-Taliban Pakistain (TTP) has said that the

bad boy

organization has made a decision regarding cricketer-turned-politician Imran Khan

... aka Taliban Khan, who is the lightweight's lightweight...
's peace march to South
Wazoo; however, the decision will be announced a day before the rally actually takes place.

According to a report by the BBC Urdu on Monday, a

front man

for the TTP Ehsanullah Ehsan said that the decision was taken during an important meeting of the Taliban council on Saturday attended by the TTP's central leaders.

The

front man

said that the Taliban has made a final decision; however, he added that he was unable to disclose whether the decision was in favour of Khan's rally or against it.

Ehsanullah Ehsan, speaking to Dawn.com correspondent Zahir Shah Sherazi over telephone from Qazi's guesthouse an undisclosed location, confirmed that the banned
...the word banned seems to have a different meaning in Pakistain than it does in most other places. Or maybe it simply lacks any meaning at all...
organization had made the decision at a meeting of its central leaders Saturday, but will announce it a day before the proposed rally.

Posted by: Fred || 10/02/2012 00:00 || Comments || Link || E-Mail|| [6458 views] Top|| File under: TTP
International-UN-NGOs
US asks Europe not to support Palestinian bid at UN
[Ma'an] The US has asked European governments not to support the PLO's bid to upgrade its status at the UN, The Guardian reported Monday.


Interesting that it's the Palestinian Liberation Organization, and not the Palestinian Authority...

In a memo seen by the UK-based newspaper, the US urged European governments "to support [US] efforts" to block the bid, and threatened "significant negative consequences" including financial sanctions if Paleostine secured an upgrade to its UN status.

President the ineffectual Mahmoud Abbas


... a graduate of the prestigious unaccredited Patrice Lumumba University in Moscow with a doctorate in Holocaust Denial...


told the UN General Assembly on Thursday he would seek "observer state" membership at the world body, a downgrade from the full membership he requested last year. The 2011 bid was staunchly opposed by Israel and the US and failed to pass the Security Council.

Washington holds veto power at the Security Council but not in the 193-member General Assembly, where a vote for "observer state" membership would likely be supported.

The US memo, which was communicated to representatives of European governments, said the upgrade "would have significant negative consequences, for the

grinding of the peace processor

itself, for the UN system, as well as our ability to maintain our significant financial support for the Paleostinian Authority."

It noted that "observer state" membership of the UN would allow Paleostine access to the
International Criminal Court


... where Milosevich died of old age before being convicted ...


. At the ICC, Paleostine could challenge Israel's settlement building, occupation and blockade on

Gazoo

, which breach international law.

"We hope you are willing to support our efforts ... We would appreciate knowing where your government stands on this issue. We would also be interested in knowing whether you have been approached on this matter by Paleostinian representatives," the US document said.
Posted by: trailing wife || 10/02/2012 00:00 || Comments || Link || E-Mail|| [6459 views] Top|| File under:
Israel-Palestine-Jordan
Gaza Group Says Leader Tortured By Hamas For Firing Rockets
[Ynet] The Salafi organization "Army of the Nation", operating in the

Gazoo

Strip, says

Hamas, always the voice of sweet reason,

' security organizations tossed in the clink
Please don't kill me!
six of its activities, including its leader Ismail Hamid.

According to organization sources, Hamas interrogated and tortured Hamid, claiming he was responsible for firing rockets on Israel.
Posted by: trailing wife || 10/02/2012 00:00 || Comments || Link || E-Mail|| [6457 views] Top|| File under: Hamas
Syria-Lebanon-Iran
Iran Unblocks Access To Gmail
[Ynet] Iran on Monday removed online blocks on Gmail but a government Internet filtering committee official said other, additional censorship was being prepared against YouTube, according to reports.

Internet users in Iran found themselves able to freely access their Gmail accounts for the first time since the blocks were suddenly established on September 24.
Posted by: trailing wife || 10/02/2012 00:00 || Comments || Link || E-Mail|| [6458 views] Top|| File under: Govt of Iran
Report: Iran Transfers $10 Billion To Syria, Creating Rift In Leadership
[Ynet] The Iranian economy is finding it difficult to cope with the economic sanctions, but the extensive financial aid to Syrian
Hereditary President-for-Life Bashir Pencilneck al-Assad


Light of the Alawites...


has not stopped -- and is creating a rift at the top of the Iranian regime.


Hugo does the same thing in Venezuela, with much the same problem...


The London-based Times newspaper reported Monday that Tehran has transferred some $10 billion in support of Assad's war against Syrian rebels. Western intelligence sources say the failure to decide the Syrian conflict in favor of Assad has caused a split between Iranian supreme leader Ayatollah Ali Khamenei and Iran's spymaster in the past 14 years, Qassem Suleimani.
Posted by: trailing wife || 10/02/2012 00:00 || Comments || Link || E-Mail|| [6459 views] Top|| File under: Govt of Iran
Ban Urges Syria to Show 'Compassion' to Its People
[An Nahar] U.N. chief
the ephemeral Ban Ki-moon


... of whom it can be said to his credit that he is not Kofi Annan...


called Monday on the Syrian government to show "compassion" to its people in the midst of an increasingly vicious civil war against armed rebels.

Ban said after a meeting with the Syrian foreign minister at U.N. headquarters in New York that it was time for Damascus


...Capital of the last remaining Baathist regime in the world...


to lower the scale of its offensive against the insurgency.

"He stressed that it was the Syrian people who were being killed every day and appealed to the government of Syria to show compassion to its own people," a

front man

for the U.N. secretary general said.

Ban "raised in the strongest terms the continued killings, massive destruction, human rights


...which are usually open to widely divergent definitions...


abuses, and aerial and artillery attacks committed by the government," the

front man

said.

"He expressed deep frustration that, after 19 months of repression and fighting, the situation was still getting worse."

The U.N. chief also said that the growing refugee and humanitarian crisis was spilling into neighboring countries "to an alarming degree."
Posted by: Fred || 10/02/2012 00:00 || Comments || Link || E-Mail|| [6458 views] Top|| File under: Govt of Syria
Muallem Tells U.N. Syria Still Believes in 'Political Solution'
[An Nahar] Syria's foreign minister accused the United States and its allies Monday of supporting terrorism in Syria but said his government remains open to a political settlement of its civil war.

Speaking to the U.N. General Assembly in New York, Foreign Minister Walid Muallem said

La Belle France

, Qatar, Soddy Arabia


...a kingdom taking up the bulk of the Arabian peninsula. Its primary economic activity involves exporting oil and soaking Islamic rubes on the annual hajj pilgrimage. The country supports a large number of princes in whatcha might call princely splendor. When the oil runs out the rest of the world is going to kick sand in their national face...


, Turkey and the United States "clearly induce and support terrorism in Syria with money, weapons and

imported muscle

."

However,


the hip bone's connected to the leg bone...


he also said that
Hereditary President-for-Life Bashir Pencilneck al-Assad


Horror of Homs...


is open to reforms if the violence stops. "We still believe in a political solution as an essential way out of the crisis," he said.

For this to happen, he said U.N. members should press for an end to the "arming, financing, harboring and training of terrorist groups."

Washington and many of its allies accuse Syria's government of mass human rights


...which are usually open to widely divergent definitions...


abuses in the ongoing struggle to put down the armed rebellion.
Posted by: Fred || 10/02/2012 00:00 || Comments || Link || E-Mail|| [6459 views] Top|| File under: Govt of Syria
STL Defense 2nd Bid to Declare Tribunal Illegal
[An Nahar] The Special Tribunal for

Leb

's Appeals Chamber kicked off on Monday a second open hearing to hear the appeal against the decision on the jurisdiction and the legality of the Tribunal.

The Trial Chamber dismissed on July 27 the four Defense motions challenging the jurisdiction and legality of the Tribunal.

Suspect Mustafa Badreddine's lead counsel Antoine Korkmaz said that

Leb

failed to sign on the decision to establish the Tribunal.

He noted that the legality of establishing the Tribunal is linked to its jurisdiction.

The Hizbullah members, accused of being involved in the February 2005 attack that killed former Premier Rafik Hariri, Salim Ayyash, Badreddine, Hussein Oneissi and Assad Sabra remain

on the lam

.

Korkomaz argued that the U.N. Security Council has no legal power to establish the STL, thus it abused its powers when it adopted resolution 1757 in 2005.

He insisted that Lebanese justice should try the four suspects rather than the Netherlands-based Special Tribunal for

Leb

.

The

liquidation

of "Hariri could not in any sense be considered to pose a threat to international peace and security," he said.

However,


today is that tomorrow you were thinking about yesterday...


STL Vice President Lebanese Judge Ralf Riachi pointed out that the Tribunal has continuously announced that it has no jurisdiction in monitoring the decisions taken by the U.N. Security Council.

Korkomaz considered in his argument that the 2005 attack is considered a "political

liquidation

" and not an "international crime," noting that the decision to establish the STL was approved by only 10 members at the Security Council.

"Terrorism is not an international crime for which you can set up an international criminal tribunal," he said, noting that no special tribunal was set up to try those behind the September 11, 2001 attacks in the U.S.

The STL announced in July that the trial would provisionally start on March 25 next year.

Posted by: Fred || 10/02/2012 00:00 || Comments || Link || E-Mail|| [6459 views] Top|| File under: Hezbollah
Iran Currency Tumbles 17% in One Day to New Low
[An Nahar] Iran's currency plummeted at least 17 percent in trading on Monday, according to media and an online exchange website, severely adding to strains on the Islamic republic's sanctions-hit economy.

The currency, the rial, weakened to 34,700 to the dollar by the end of the day's trading, according to the Mesghal.com website, a drop of 17 percent compared to the previous day's rate of 29,600.

The Mehr news agency said the rial fell 18 percent to 35,000.

The rial has lost more than 80 percent of its value compared with the end of last year, when it was worth 13,000 to the dollar.

Visitors to the money-changing area in central Tehran said registered dealers were no longer selling dollars in their shops, leaving the market to informal traders in the street -- a situation resulting in dollars becoming scarce and thus much more expensive.

Iran is suffering heightened geopolitical tensions over its nuclear program and the effects of draconian Western economic sanctions curbing access to its reduced oil exports.

It also is burdened with high inflation and rising unemployment.

The rial's plunge on Monday was largely censored online.

Websites that usually give real-time currency data, such as Mazanex.com, had the dollar rate for the rial blanked out. The Iranian-hosted version of Mesghal (mesghal.ir) disappeared half-way through the day to be replaced with the message "Account Suspended".

The fall sent a shock through Iranian companies.

"It's a disaster," a manager of a business in Iran's import sector told Agence

La Belle France

Presse on condition of anonymity. "One business lady was really crying, she was losing millions of dollars."

The Fars news agency said money changers in Tehran were hoarding dollars.

"We do not know what will happen in the coming days, we do not know what the government will do," it quoted one money changer saying.

The official news agency IRNA quoted a

front man

for Iran's money changers' association, Nosrat Ezzati, as saying the latest rates for the rial "are artificial as no real exchange is happening in the market."

Posted by: Fred || 10/02/2012 00:00 || Comments || Link || E-Mail|| [6459 views] Top|| File under: Govt of Iran
Terror Networks
Terror Twitter
A group of lawmakers has asked the Federal Bureau of Investigation (FBI) to order Twitter to remove from the micro-blogging site the accounts of multiple U.S.-designated terrorist groups--and has warned that Twitter's failure to do so could be a violation of U.S. law.

Twitter hosts scores of Muslim clerics and organizations, including al Qaeda, designated by the U.S. Department of the Treasury as "terrorists." The groups use the micro-blogging site to recruit extremists and distribute radical materials, according to the lawmakers, who petitioned FBI Director Robert Mueller to crack down on these illegal virtual activities.

By providing material support to these organizations in the form of a communications platform, Twitter is illegally allowing a once-disjointed community of anti-American religious extremists to coordinate, recruit, and hone their terrorist activities online, potentially posing a risk to the U.S. and its interests abroad, the lawmakers and other experts maintained.

"Twitter maintains that it will take down any account requested by the FBI," seven Republican members of Congress wrote to the FBI last month. "As of this writing, the FBI has not made a single request to Twitter to take an account down."

These various extremist accounts have thousands of loyal followers across the globe.

"U.S. designated terrorists continue to use an American company to spread its propaganda to the world, encouraging violence and garnering new recruits to continue the cycle of violence that kills innocent civilians around the world," states the congressional letter, which was spearheaded by Rep. Ted Poe (R., Texas), a member of the House Judiciary Committee's Subcommittee on Crime, Terrorism, and Homeland Security.

Most puzzling to some observers is Twitter's apparent apathy about the matter.

Since its inception in 2006, Twitter has not shut down a single "jihadi or terrorist organization's account," according to the Middle East Media Research Institute (MEMRI), which tracks, translates, and codifies terrorist groups' online presence.
Posted by: Omerong Angeregum8930 || 10/02/2012 12:54 || Comments || Link || E-Mail|| [6458 views] Top|| File under:
Who's in the News
26
[untagged]
4
Govt of Pakistan
4
Jamaat-e-Islami
3
Govt of Iran
3
Govt of Syria
3
Arab Spring
1
Taliban
1
TTP
1
al-Qaeda
1
Hamas
1
Hezbollah
1
Houthis
1
Narcos
Bookmark
E-Mail Me
The Classics
The O Club
Rantburg Store
The Bloids
The Never-ending Story
Thugburg
Gulf War I
The Way We Were
Bio
Merry-Go-Blog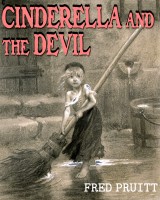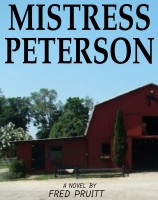 On Sale now!


A multi-volume chronology and reference guide set detailing three years of the Mexican Drug War between 2010 and 2012.

Rantburg.com and borderlandbeat.com correspondent and author Chris Covert presents his first non-fiction work detailing the drug and gang related violence in Mexico.

Chris gives us Mexican press dispatches of drug and gang war violence over three years, presented in a multi volume set intended to chronicle the death, violence and mayhem which has dominated Mexico for six years.
Click here for more information


Meet the Mods
In no particular order...


Steve White
Seafarious
Pappy
lotp
Scooter McGruder
john frum
tu3031
badanov
sherry
ryuge
GolfBravoUSMC
Bright Pebbles
trailing wife
Gloria
Fred
Besoeker
Glenmore
Frank G
3dc
Skidmark
Alaska Paul



Better than the average link...



Rantburg was assembled from recycled algorithms in the United States of America. No trees were destroyed in the production of this weblog. We did hurt some, though. Sorry.
34.239.170.169

Help keep the Burg running! Paypal: