-Short Attention Span Theater-
There they go again: Blockade-running ship to set sail for Gaza next week
[Times of Israel] Foreign Ministry: Activists aboard the Estelle will not reach the

Hamas, always the voice of sweet reason,

-run enclave

ship bearing pro-Paleostinian activists intent on breaching Israel's naval blockade on the

Gazoo

Strip is en route to the Hamas-controlled enclave, Israeli Radio reported on Sunday.

Activists said the schooner Estelle, which set sail from Sweden three months ago, was expected to reach the

Gazoo

coast by mid-October. Since casting off, the Estelle has docked at several Europeans ports, where its passengers have held conferences to raise awareness of the situation in

Gazoo

.

The ship is currently moored at the Italian port of La Spezia, and is expected to set sail for

Gazoo

next week.

A Foreign Ministry

front man

said Israel's stance on the issue remains unchanged, and that it does not intend to let the ship run the naval blockade, which is designed to ensure weaponry does not reach

Gazoo

.


For some perspective on this kind of idiocy, here is an article from The Atlantic Magazine, circa 1961, entitled "The Arabs of Palestine". With thanks to Shipman, and my unoriginal observation that the more things change, etc.
Posted by: trailing wife || 10/01/2012 00:00 || Comments || Link || E-Mail|| [6463 views] Top|| File under:
Afghanistan
NATO General: 80 Percent of Afghanistan Free of Violence
[An Nahar] A senior NATO


...the North Atlantic Treaty Organization. A cautionary tale of cost-benefit analysis....


commander says that 80 percent of Afghanistan is free of violence but warned an insurgency still rages in the south and east, fueled by fighters coming from neighboring Pakistain.

"About 80 percent of Afghan territory and the Afghan population is not affected by security problems or violence," Lieutenant General Olivier de Bavinchove told AFP in an interview.

"On the other hand, there is a huge contrast when it comes to security between the different regions and districts," said Bavinchove, Chief of Staff of NATO's International Security Assistance Force (ISAF).

His claims contrast sharply with United Nations


...what started out as a a diplomatic initiative, now trying to edge its way into legislative, judicial, and executive areas...


numbers showing that August was the second deadliest month in five years for Afghan civilians, with a total of 374 -- more than 10 a day -- killed and 581 injured.

Despite that the head of French forces in the country said that the north and west are peaceful, with signs of development and improved governance, and sparsely populated central Afghanistan is almost entirely safe, he said.

"Then we have the frontier zones in the east and south of the country, where an insurrection is quite active, very localized most of the time, but which is supported by fighters coming mainly from Pakistain," he added.

"ISAF's efforts are today particularly focused on these areas."

Kabul accuses Pakistain of failing to stop fighters crossing into Afghanistan from its lawless border areas to support the Taliban, while Islamabad complains Pak Taliban are using havens in Afghanistan.

Bavinchove meanwhile conceded that insider attacks, also known as green-on-blue attacks, had "really complicated our work. They have undermined the trust that must exist between Afghan and coalition units".

He estimated that only 25 to 35 percent of insider attacks were planned by the Taliban and said the rest were down to a lack of education and a society where violence is commonplace.

"For centuries, Afghans have been used to settling conflicts with violence, including domestic conflicts," he said in the interview on Saturday.

The death of a NATO soldier in a suspected insider attack in eastern Afghanistan on Saturday took the number of ISAF troops killed in such incidents to 52 this year.

Bavinchove said that

La Belle France

's troop withdrawal plans -- it has nearly 3,000 soldiers in the country -- were going forward "exactly as planned".



La Belle France

has brought forward the date for its pullout so it will be completed by the end of this year -- 12 months earlier than

Gay Paree

initially planned and two years before the NATO deadline for the vast majority of its troops.

Posted by: Fred || 10/01/2012 00:00 || Comments || Link || E-Mail|| [6458 views] Top|| File under: Taliban
Africa Horn
Farah Mo'allin: Al shabab militants still active in Kismayo
(Sh.M.Network)--Farah Mo'allin, the deputy speaker of Kenyan parliament has told Shabelle Media Network based in Mogadishu that Al shabab fighters still active and strike back on Somali, AU forces.

Speaking with Shabelle Media, Mr. Mo'llin said: "Al shabab

gunnies

didn't pull out of a key port city in southern Somalia, the group is in Kismayo and Kenyan, Somali troops have not marched into the city."

When asked the Kenyan air strikes on civilian areas, he answered the KDF military jets bomb and target only Al shabab bases and hideouts in Somalia and he confessed civilian casualties in the aerial attacks.

Kenya has sent troops and tanks backing by fighter planes into Somalia, to purse and flush out Al shabab

gunnies

whom Nairobi blames for killings, kidnappings against foreign aid workers and blasts in its soil.

KDF which are part of African Union


...a union consisting of 53 African states, most run by dictators of one flavor or another. The only all-African state not in the AU is Morocco. Established in 2002, the AU is the successor to the Organisation of African Unity (OAU), which was even less successful...


Mission in Somalia (AMISOM) 'massacred' last week at least 9 innocent Somali civilians in the town of Jana Abdalla in Lower Jubba region, sparking furious and extreme dislike among Somalis.
Posted by: Fred || 10/01/2012 00:00 || Comments || Link || E-Mail|| [6458 views] Top|| File under: al-Shabaab
Africa North
UK security firm facing questions over Benghazi security
Another round of the Washington Blame Game...


Blue Mountain, a Wales-based firm staffed by former special forces operatives, was hired by the US government to provide security at the consulate before it was overrun in an assault that killed the ambassador and three other Americans.

The company was paid only $387,413 (£239,683) by the US State Department for the year-long contract, less than the cost of deploying a single American soldier. In return, Blue Mountain assembled a force of local guards who were unable to protect Ambassador Chris Stevens or repel the coordinated attack on September 11. The five-man Libyan security team was unarmed and tasked with doing basic security checks rather than fighting off armed attackers. They were managed by a British employee of Blue Mountain, who left Benghazi shortly after the attack.

The firm's role has come under scrutiny as the State Department came under increasing pressure to explain why the site was so lightly-guarded despite the presence of militants in Benghazi and an earlier bomb attack on the compound. A Blue Mountain representative hung up when the Daily Telegraph contacted their headquarters. The State Department declined to comment.
Posted by: Pappy || 10/01/2012 00:00 || Comments || Link || E-Mail|| [6461 views] Top|| File under:
Arabia
Nearly half of Yemenis going hungry: WFP
Thirsty, too, as they give much of their water over to qat cultivation, and lose much of the rest to leaks and general mismanagement.

SANAA -- Nearly half of Yemenis go to bed hungry every night as political instability compounds a global food and fuel price surge, giving the country the world's third-highest rate of child malnutrition, the World Food Program said yesterday.


It's unfortunate about the starving masses, of course, but has anyone in that parched land considered 'cause and effect'? Turn your country into a third world shit hole filled with rebellion, murderous holy men, jihadists domestic and foreign, thugs and conniving politicians all interested in stealing everything that isn't bolted down, and this is the result. But don't worry, Obama and Hillary will insist that these folks deserve American aid because, you know, just because...

Forced to import most of its food needs because of a paucity of arable land, Yemen has also suffered from a rise in global food and fuel prices, WFP spokesman Barry Came told Reuters.

"Five million people, or 22 percent of the population, can't feed themselves or buy enough to feed themselves ... These are mostly landless laborers, so they don't grow their own food, and with high food prices they can't buy it either," said Came.
Posted by: Steve White || 10/01/2012 00:00 || Comments || Link || E-Mail|| [6459 views] Top|| File under:
UAE Releases Fatah Members Accused Of Aiding Hamas Murder
[Ma'an] Two Fatah members accused of involvement in the 2010 murder of a senior

Hamas, always the voice of sweet reason,

official in Dubai have been released by authorities in the United Arab Emirates, the Al-Aqsa Brigades said Sunday.

Anwar Shheibar and Ahmad Abu Hasanien were freed after being held in the UAE for two years, a statement said, without mentioning an exact release date. The pair were accused by Dubai police of providing logistical support to an operation which led to the

liquidation

of a Hamas leader in 2010.

Mahmoud al-Mabhouh was found dead in a Dubai hotel on January 20 having been killed by a team of 11 mercenaries. Dubai police say that a hit squad sent by the Israeli spy agency Mossad suffocated Mabhouh with a pillow after injecting him with a muscle relaxant.

Israel neither confirmed nor denied involvement.


They didn't need to...


The alleged assassins, 10 men and one woman, all carried fraudulent European Union


...the successor to the Holy Roman Empire, only without the Hapsburgs and the nifty uniforms and the dancing...


passports which had been acquired through the identity theft of EU citizens.

Hamas had accused Anwar Shheibar and Ahmad Abu Hasanien of involvement in the murder, with Fatah denying any connection to the incident.

A website run by Hamas said that both men had fled

Gazoo

in 2006 and were working for a construction company owned by former Fatah official Muhammad Dahlan, AP reported at the time.

The families of Shheibar and Hasanien are seeking legal action over their prolonged detention, the Al-Aqsa Brigades statement added.
Posted by: trailing wife || 10/01/2012 00:00 || Comments || Link || E-Mail|| [6458 views] Top|| File under: Hamas
Bangladesh
Designed to foil war crimes trial
[Bangla Daily Star] The ruling Awami League and other political parties yesterday said the attacks on temples and houses of religious minorities by fundamental forces in different parts of the country were aimed at protecting the war criminals now facing trial.

They urged the people to build up united resistance against the communal forces, and demanded immediate arrest and exemplary punishment of the culprits responsible for the attacks.

Members of civil society also condemned the attack.

The main opposition BNP, however, did not give any formal reaction to the attacks on religious minorities till the filing of this report last night.

Rahman Kajal, a BNP

politician

from Cox's Bazar-3 (Ramu), held the AL and its associated bodies responsible for the attack on Buddhist temples and houses.


AL General Secretary Syed Ashraful Islam, in a press statement, said "The conspiratorial attacks and planned violence are aimed at saving the war criminals who belong to the Jamaat-e-Islami
...The Islamic Society, founded in 1941 in Lahore by Maulana Sayyid Abul Ala Maududi, aka The Great Apostosizer. The Jamaat opposed the independence of Bangladesh but has operated an independent branch there since 1975. It maintains close ties with international Mohammedan groups such as the Moslem Brotherhood. the Taliban, and al-Qaeda. The Jamaat's objectives are the establishment of a pure Islamic state, governed by Sharia law. It is distinguished by its xenophobia, and its opposition to Westernization, capitalism, socialism, secularism, and liberalist social mores...
and BNP.

"They are resorting to violence in the country as in the past, curbing constitutional rights of the religious minorities, destroying longstanding social harmony and social and political stability in the country."

The identified anti-liberation war criminals were trying to give their last death bite to save them from the ongoing trial, said Ashraf, also the LGRD and cooperatives minister.

Condemning the communal attacks, different political and social organizations demanded that the government take initiatives to restore the temples and compensate the victim families.

The parties and organizations include Workers' Party of Bangladesh, Communist Party of Bangladesh, Bangladesher Samajtantrik Dal, Bangladesh Hindu-Buddha-Christian Oikkyo

Gay Paree

had, Ain O Salish Kendra, Mahila

Gay Paree

had, Gonosanghati Andolon, Bangladesh Jatiya Hindu Mohajote.

M Hafizuddin Khan, former adviser to a caretaker government, said the government must hand down exemplary punishment to the culprits whoever they might be, after conducting a fair probe.

Talking to The Daily Star, Akbar Ali Khan said the government must take urgent steps to curb further violence to ensure long standing communal harmony among different religious people in the country.

Sultana Kamal, another former adviser to a caretaker government, questioned the role of the police and intelligence agencies saying, "If they had detected the possibility of the attacks earlier, they could have prevented the incidents."

Bipradash Barua, a litterateur,


...apparently someone who is knowledgeable about and interested in literature, at least of the French variety. Now you know.

also strongly condemned the attack on Buddhist temples and houses.

Posted by: Fred || 10/01/2012 00:00 || Comments || Link || E-Mail|| [6457 views] Top|| File under: Jamaat-e-Islami
Ramu attack premeditated says home minister
[Bangla Daily Star] Home Minister Mohiuddin Khan Alamgir yesterday said the violence in Ramu in Cox's Bazar centring an anti-Islam photo on Facebook is a "premeditated and deliberate act of communal violence against the minority".

The minister alleged local BNP politician Lutfor Rahman had fuelled the violence, saying the MP neither met the visiting team from the capital nor visited the victims.

"This politician used the people who went there to stage protests against the photo. He instigated them to launch an attack and kill the Buddhists," he said while talking to the press in Dhaka.

Earlier at 2:00pm, while addressing an impromptu rally at Choumuhani intersection in Ramu, he said, "We found evidence of gunpowder and petrol in Saturday's arson of the Buddhist monasteries and houses."

Alamgir and Industries Minister Dilip Barua, Inspector General of Police Hassan Mahmood Khandker, Border Guard Bangladesh DG Maj Gen Anwar Hussain, Rab Director General Mukhlesur Rahman, DGFI officials accompanied by local Awami League leaders, visited the spots of violence shortly after their arrival in Ramu around 10:00am.

"We have been informed that police and fire service men were inactive during the arson," said the minister, adding that a committee headed by the additional divisional commissioner in Chittagong would be formed soon to investigate whether the law enforcers had remained inactive.

Alamgir in his speech also promised to rebuild the Buddhist monasteries and temples and compensate the victims whose houses were destroyed.

The minister held out the assurance that the myrmidons who stirred the violence would be traced and brought to book within 15 days.

Upon his return to Dhaka in the afternoon, he told journalists the country's fundamentalists had plotted the incident and implemented it with the help of their "foreign agents" through Facebook.

"We will unearth the people who were behind this violence. We are not holding anyone right now because we don't want any innocent to be pushed into trouble. Hopefully, we will be able to publish the names of those involved tomorrow," he added.

The law enforcement and intelligence agencies have been put on alert so that the violence again cannot erupt in the adjacent areas, he said.

On Uttom Kumar Barua's activities, he said, "Uttom shared the photo with his Facebook acquaintances. We have seen the photo and we are sure that Uttom did not create that."

"In the photo, we saw a foreigner woman who kept her foot on the holy book. So we assume the photo was supplied from abroad, but Uttom might have acted as their agent.

"He is an employee of Bangladesh Institute of Small Industry and Cottage [BISIC]. We are trying to know about his Facebook network," he added.

He said, "Uttom's Facebook account has been blocked. Police have taken his mother and sister in their custody. But we don't know his whereabouts."

The minister claimed no causalities occurred as many people from different areas had come forward to save the Buddhists following the incident.

"We heard about the incident at around 2:00am and immediately sent the army, police, BGB and detectives to the spot. They worked together and brought the situation under control.

"We have visited all the affected Buddhist monasteries and consoled the monks. We have assured them that the government will provide them with full security; nobody will further hurt them."

The affected people will get food and financial support, their houses and monasteries will be built by the government, the minister added.

Posted by: Fred || 10/01/2012 00:00 || Comments || Link || E-Mail|| [6457 views] Top|| File under:
Home Front: WoT
Northeastern U's Muslim Chaplain Removed After Video Exposes Support For Terrorists
[Breitbart] In what may be the first time a

Moslem

religious figure was removed from a campus position by a university administration, Boston's Northeastern University told Imam Abdullah Faaruuq that his services as chaplain for

Moslem

students were "no longer needed."

This happened just days after we published an expose documenting that Faaruuq is a supporter of convicted Islamist

hard boyz

who is inciting Boston

Moslem

s against the U.S government.


Hurrah, one for the good guys! Andrew Breitbart may no longer be with us, but his spirit most assuredly lives on.
Posted by: trailing wife || 10/01/2012 00:00 || Comments || Link || E-Mail|| [6465 views] Top|| File under:
India-Pakistan
Three Waziri tribes showed their support to PTI 'peace rally': Imran
[Dawn] Pakistain Tehrik-e-Insaf
...a political party in Pakistan. PTI was founded by former Pakistani cricket captain and philanthropist Imran Khan. The party's slogan is Justice, Humanity and Self Esteem, each of which is open to widely divergent interpretations....
Chairman Imran Khan

... aka Taliban Khan, who who convinced himself that playing cricket qualified him to lead a nuclear-armed nation with severe personality problems...
said that a 30-member foreign delegation had reached Islamabad on Sunday which would participate in PTI's 'peace rally' in South
Wazoo, DawnNews reported.

The PTI Chairman Imran Khan said that people who do not want peace are against PTI peace rally.

Addressing a

presser

in Islamabad, Khan said that three tribes of Waziristan have welcomed the peace rally.

The tribal leaders had also assured the security of the rally, he added.

He complained that the government was not issuing visas to the foreign journalists and human right's activists who wanted to attend the rally.

Head of foreign delegation Evan Wright said that drone attacks were against principles of human rights
...not to be confused with individual rights, mind you...
and he was attending the rally to register his protest against the drone attacks.

Meanwhile explaining the route of the rally, the PTI Vice Chairman Shah
Mehmood Wormtongue Qureshi said thet the march will start from Islamabad's Blue Area and will proceed towards Balkasar, Talagang, Mianwali and DI Khan on October 6.

On October 7, the rally will gather at Tank and then head towards South Waziristan where a public meeting will be held at Kot Kai, he added.

Posted by: Fred || 10/01/2012 00:00 || Comments || Link || E-Mail|| [6458 views] Top|| File under: Govt of Pakistan
Iraq
Iraq to stop Iran flights over suspicions of Syria arms
[Dawn] Iraq is determined to stop and search flights from Iran over its territory which are suspected of carrying weapons to Syria, Foreign Minister Hoshyar Zebari said in comments reported on Sunday.

"We have assured US officials that the Iraqi government is determined to land (Iranian) flights and carry out random searches," Zebari said, quoted by Arabic daily Al-Hayat.

The Iraqi minister added that his government had told Tehran "to stop the flights and stop arming or financing the (Syrian regime) or any other party to the conflict." Zebari said Iraq would not "not accept being a transit point or passage way for... arming or financing" the Syrian conflict.

Last week, US Secretary of State Hillary Clinton
... sometimes described as For a good time at 3 a.m. call Hillary and at other times as Mrs. Bill, never as Another Al Haig ...
pushed Storied Baghdad


...located along the Tigris River, founded in the 8th century, home of the Abbasid Caliphate...


to deliver on pledges to stop such flights during a meeting with Iraqi Vice President Kudayr al-Khuzaie.

Clinton reported "some encouraging first steps," citing an incident in which Iraqi authorities stopped a

North Korea

n flight from crossing its air space while on its way to Syria over suspicions it was carrying arms and advisers.

Zebari said the flights first started in March and were stopped after the Iraqis called on the Iranians to do so. By late July, however, the flights resumed.

"They (the Iranians) said they were not carrying weapons or ammunition but pilgrims, visitors and other things," said Zebari, adding that "just to be sure, we will land these planes."


Washington has been calling on Storied Baghdad to ensure that all Iranian planes flying over its air space are ordered to land and checked for weapons.

Tehran has told Iraqi Prime Minister Nuri al-Maliki the planes are carrying humanitarian aid to Syria, where the opposition has been fighting since last year to oust Hereditary President-for-Life Bashir Pencilneck al-Assad


The Scourge of Hama...


But many in the US government suspect the planes are ferrying military equipment to the Assad regime.
Posted by: Fred || 10/01/2012 00:00 || Comments || Link || E-Mail|| [6458 views] Top|| File under: Govt of Iran
Syria-Lebanon-Iran
Iran Condemns US for Taking Group Off Terror List
Iran condemned on Saturday the Obama administration for taking an Iranian militant group formerly allied with Saddam Hussein off the U.S. terrorism list, saying it shows Washington's "double standards."

The Mujahedeen-e-Khalq (MEK), which began as a guerrilla movement fighting Shah Mohammed Reza Pahlavi, helped overthrow the monarch in 1979 then quickly fell out with the Islamic Republic's first leader, Ayatollah Ruhollah Khomeini. It fought in the 1980s alongside Saddam's forces in the eight-year Iran-Iraq war but disarmed after the U.S. invasion of Iraq in 2003.

The State Department delisted the group on Friday, meaning that any assets the MEK has in the United States are unblocked and Americans can do business with the organization. On Saturday, at their Paris headquarters, MEK members gathered to celebrate, tossing flower petals and displaying photos of members killed in the past 15 years.

"We call on the international community to respect the will of the Iranian people for a regime change in Iran," Maryam Rajavi, the Paris-based head of the exiled opposition group, said Saturday.

Iran's foreign ministry said in a statement that the delisting of MEK was "a violation of America's legal and international obligations" that could threaten U.S. interests. The decision "will bring U.S. responsibility for past, present and future terrorist operations by this group," the statement also said.

Iranian State TV criticized the decision, saying that the U.S. considered the MEK "good terrorists" and claims Washington is using the group to work against Tehran. State radio said the move highlights President Barack Obama's anti-Iranian sentiments.

"There is much evidence of the group being involved in terrorist activities. Delisting them shows America's double standard policy on terrorism," state TV said. The U.S. distinguishes between "good and bad terrorists" and the MEK are now "good terrorists because the U.S. is using them against Iran," the report also said, adding that Washington and Israel use the group to spy on Iran's nuclear program.

The U.S. and its allies accuse Iran of using its civilian nuclear program as a cover to develop nuclear weapons. Iran has denied the claims, saying the program is peaceful and is intended for electricity generation and scientific research.

The State Department said the MEK hasn't committed terror for more than a decade. The group has also complied with demands that over 3,000 of its once-armed members abandon their base in Iraq near the Iranian border for a camp outside Baghdad, an essential step to ending their decades-long presence in Iraq.

The group claims it is seeking regime change through peaceful means, aiming to replace Tehran's clerical system with a secular government.
Posted by: tipper || 10/01/2012 09:04 || Comments || Link || E-Mail|| [6467 views] Top|| File under:
Iran's rial hits an all-time-low against the US dollar
Iran's currency, the rial, fell almost 10% on Monday to a record low against the dollar, leaving it with a loss of 25% in one week.


Impressive given what the dollar itself is doing...

The rial was trading at 32,250 against the dollar at 12:00BST on Monday. On Sunday, it was worth about 29,720, according to the Iranian currency-tracking website Mazanex.

The fall suggests economic sanctions imposed over its disputed nuclear programme are hitting economic activity ever harder.

The latest slide appears to have been triggered by a government move to supply dollars to importers of certain basic goods at a special rate in an attempt to rein in the currency slide, but the move has had the opposite effect.

A weaker domestic currency makes imports more expensive, raising prices for people inside Iran. Dramatic currency falls can also lead to uncertain markets as dealers hoard the harder currency in the hope that it will gain even more in value.

Iran is all but frozen out of the global banking system as a result of largely US-led sanctions designed to discourage what it says is Iran's attempts to build a nuclear weapon. These sanctions, which are backed by the European Union, include a ban on the trade of Iranian oil.
Posted by: tipper || 10/01/2012 08:41 || Comments || Link || E-Mail|| [6459 views] Top|| File under:
Russia Told Assad To Shoot Down Turkish Plane, Murder Captured Pilots, 'Leaked Syrian Documents' Show
[Times of Israel] Devastating intelligence papers purport to prove jet was downed on Moscow's orders, pilots captured alive by intelligence unit and then killed; Damascus


...The place where Pencilneck hangs his brass hat...


had claimed June incident was an accident

Contrary to previous reports, the two pilots of a Turkish F-4 Phantom which was shot down by Syria in June were not killed in the crash, but were murdered by the Assad regime on Russian orders, according to a devastating series of alleged Syrian intelligence documents leaked to and published by Al-Arabiya on Saturday.

A file "sent from [President Bashar] Assad's palace," said the Saudi-owned Al-Arabiya, conveys and thus apparently approves a Russian suggestion to "eliminate" the pilots in the "natural way."

Syria had claimed that the plane was downed by accident, and at one point asserted that it had believed the plane was Israeli -- hence the need to down it.

The leaked paperwork purports to show that the pilots were captured by Syrian Air Force Intelligence forces after their plane was shot down "in coordination with the Russian naval base in Tartus" on June 22, according to a document sent directly from Assad's office to that of Syrian Special Operations Unit head Brig. Hassan Abdel Rahman.

Russia maintains a naval facility -- the last Russian military facility outside the FSU bloc -- in the Syrian port city of Tartus, where it provides technical support and maintenance.

According to the files, Assad's government officially requested that the two men be investigated concerning Ankara's purported support for the Free Syrian Army (FSA), the main force of anti-Assad rebels. In the documents, Assad warned that Turkey would face grave repercussions if it were to act aggressively against Damascus -- not least by utilizing the Kurdistan's Workers Party (PKK), mobilized with Syrian help.

A plan to transfer the two pilots to

Leb

, where they would be placed in the custody of Hezbollah, was reportedly also considered; however, the documents indicate that their fate was quickly sealed -- with Russia's helping hand.

According to Al-Arabiya: "A subsequently leaked file, also sent from the presidential palace and addressed to all heads of units of the Syrian foreign intelligence, reads: 'Based on information and guidance from the Russian leadership comes a need to eliminate the two Turkish pilots jugged
You have the right to remain silent...
by the Special Operations Unit in a natural way and their bodies need to be returned to the crash site in international waters.'"

The Russians, the leaks indicate, suggested that the Syrian government quickly issue a formal apology to its counterpart in Ankara for shooting down the plane -- a recommendation the Assad regime followed.

The June 22 incident strained Turkish-Syrian relations amid heightened tension over Damascus's use of violence against civilians in the now 19-month civil war.

Following the incident, the

Rooters

news agency reported that a statement on the Russian Foreign Ministry's website urged caution and warned that "it is important that what happened is not viewed as a provocation or a premeditated action" by Syria.

But contrary to claims by the Syrian military in the wake of the incident that the plane was shot down by anti-aircraft guns while flying low over Syrian territory, no evidence of anti-aircraft gun damage was found on the aircraft. Turkey claimed the plane was in international airspace, and was shot down without warning. The pilots were hitherto believed to have been killed in the crash.

In July, the Sunday Times of London claimed that Russian technicians had played a key part in shooting down the plane, citing sources who said the Russians and Syrians believed the plane was on a NATO


...the North Atlantic Treaty Organization. A collection of multinational and multilingual and multicultural armed forces, all of differing capabilities, working toward a common goal by pulling in different directions...


mission to test Syria's airspace and was shot down, in a split-second decision, to send a message to the organization.

Analysts had suspected Russian involvement in the incident, which drew harsh condemnations, but no military action, from NATO. Russia has protected Assad in the UN Security Council and sent a number of refurbished helicopters to Damascus.

"We would not be surprised if these Russian experts, if they didn't push the button, at least were beside the Syrian officers who did it," the Sunday Times quoted the sources as saying.

Later in July, a vessel owned by US ocean explorer Robert Ballard, best known for discovering the wreck of the Titanic, located the bodies of two Turkish pilots on the Mediterranean seabed.

The documents -- of which there are hundreds, according to the report -- were said to have been verified by Al-Arabiya.
Posted by: trailing wife || 10/01/2012 00:00 || Comments || Link || E-Mail|| [6461 views] Top|| File under:
Who's in the News
20
[untagged]
7
al-Shabaab
6
Govt of Pakistan
3
Jamaat-e-Islami
2
Govt of Syria
2
Taliban
1
al-Qaeda
1
Hamas
1
Lashkar-e-Islami
1
al-Qaeda in Iraq
1
Thai Insurgency
1
Boko Haram
1
Govt of Iran
Bookmark
E-Mail Me
The Classics
The O Club
Rantburg Store
The Bloids
The Never-ending Story
Thugburg
Gulf War I
The Way We Were
Bio
Merry-Go-Blog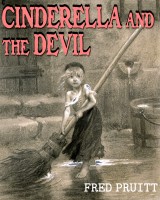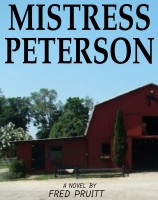 On Sale now!


A multi-volume chronology and reference guide set detailing three years of the Mexican Drug War between 2010 and 2012.

Rantburg.com and borderlandbeat.com correspondent and author Chris Covert presents his first non-fiction work detailing the drug and gang related violence in Mexico.

Chris gives us Mexican press dispatches of drug and gang war violence over three years, presented in a multi volume set intended to chronicle the death, violence and mayhem which has dominated Mexico for six years.
Click here for more information


Meet the Mods
In no particular order...


Steve White
Seafarious
Pappy
lotp
Scooter McGruder
john frum
tu3031
badanov
sherry
ryuge
GolfBravoUSMC
Bright Pebbles
trailing wife
Gloria
Fred
Besoeker
Glenmore
Frank G
3dc
Skidmark
Alaska Paul



Better than the average link...



Rantburg was assembled from recycled algorithms in the United States of America. No trees were destroyed in the production of this weblog. We did hurt some, though. Sorry.
3.233.219.62

Help keep the Burg running! Paypal: