Afghanistan
8 Insurgents Renounce Violence in Baghlan
A group of eight

cut-throats

joined the Afghan peace and reconciliation programme in northern Baghlan province, the first group since the province was handed to Afghan control, provincial police chief Asadullah Shirzad said Thursday.


Early winter?


The

Death Eaters

were involved in

hard boy

activities throughout the province and Shirzad said their surrender was seen as a positive step towards bringing security to the province and the country.

He said the group turned themselves in because the province is no longer under the control of foreign forces.

"Eight

cut-throats

surrendered to the government and

handed over their weapons

to the authorities. The reason for their surrender is the security transition from foreign to Afghan forces," he told TOLOnews.

It comes as 13

cut-throats

renounced violence in southern Kandahar province on Tuesday, although one of them told TOLOnews he had been in prison for the last two years, not fighting as an

hard boy

.
Posted by: trailing wife || 09/28/2012 00:00 || Comments || Link || E-Mail|| [6457 views] Top|| File under:
Africa North
Nour Party infighting reveals wider cracks within Salafist movement
[Al Ahram]
Recent changes within Salafist Nour Party may reveal larger conflicts within Egypt's disperate Islamist groups. While the party seems to be falling apart, inter-party tensions also suggest that different camps within the Salafist movement may be drifting further apart from each other.


Not necessarily a bad thing. And since Salafists are taqfiri in nature, perhaps there will be a bit of bloodletting along with the drifting.

On Wednesday, the Nour Party's supreme committee announced that it had withdrawn confidence from party chairman Emad Abdel-Ghafour, replacing him with El-Sayid Mostafa Hussein Khalifa. Abdel-Ghafour, for his part, reportedly retaliated by calling for the dismissal of supreme committee members.

The decisions come after days of conflict over whether the party's internal elections should be held on schedule. While Abdel-Ghafour had demanded that elections be postponed until Egypt's new parliament is voted in, the party's supreme committee insisted on going ahead with the polls as planned.

In response, Abdel-Ghafour and his supporters -- known as the 'Reformist Front' within the party -- filed a lawsuit aimed at halting elections for hundreds of Nour Party posts, including that of secretary-general.

Accusations have flown between members of the supreme committee and Abdel-Ghafour's reformist camp, with the latter stating on Twitter that he had decided to expel supreme committee members after learning of their alleged links with former members of ousted president Hosni Mubarak


...The former President-for-Life of Egypt, dumped by popular demand in early 2011...


's National Democratic Party.

Among those expelled from the party by Abdel-Ghafour is former Nour MP Ashraf Thabet and official party spokesperson Nader Bakkar. In a party statement on Wednesday, the two were accused of holding talks with former presidential candidate Ahmed Shafiq.

Meanwhile,


...back at the wine tasting, Vince was about to start tasting his third quart...


supreme committee members have circulated a petition stating that Abdel-Ghafour had been expelled from the party due to his readiness to join President Mohamed Morsi's advisory team.

Several supreme committee members -- including Thabet, who was expelled by Abdel-Ghafour -- had been staunch critics of the notion of making electoral alliances with the

Moslem Brüderbund

or of joining Morsi's government or presidential team. Given this position, the party had earlier declined offers to take up the environment portfolio in the Morsi-appointed government.
Posted by: Fred || 09/28/2012 00:00 || Comments || Link || E-Mail|| [6460 views] Top|| File under: Arab Spring
Bangladesh
Muslim protests in [fill in the blank]
DHAKA: Bangladesh police said on Wednesday they had arrested a university professor on suspicion that he planned to lead an attack on the US embassy during a protest against an anti-Islam film. Syed Golam Maola was detained late on Monday after counter-terrorism officers questioned an activist from a banned militant group who had taken part in the protest in Dhaka earlier in the day.

"We arrested a young Hizb-ul-Tahrir protester from the demonstration. Later we arrested Maola based on the preliminary information we got from him," Dhaka Police spokesman Masudur Rahman told AFP.

Maola, described by police as a senior official of the banned group's Bangladesh chapter, has been remanded in custody for five days by a court for questioning on suspicion that "he planned to attack the US embassy", Rahman added.

The professor teaches management studies at the prestigious Dhaka University.

Various Islamic groups have been staging regular demonstrations in Dhaka against the US-made movie the 'Innocence of Muslims' but they had been kept several miles from the diplomatic enclave by the Bangladeshi security forces.
Posted by: Steve White || 09/28/2012 00:00 || Comments || Link || E-Mail|| [6460 views] Top|| File under:
Europe
Spanish magazine publishes Mohammad cartoon
[Al Ahram]
Spanish political satire magazine El Jueves has published a cartoon of the Prophet Mohammad on its cover, soon after violent protests rocked the

Moslem

world over a U.S. film and French caricatures deemed insulting to Islam.

El Jueves' latest edition, which hit Spanish newsstands on Wednesday, shows several

Moslem

s in a police lineup under the title "But...does anyone know what Mohammad looks like?"

Any depiction of the prophet is considered blasphemous by

Moslem

s but the issue has also caused a debate in the West about censorship and freedom of speech.

The magazine declined to comment to

Rooters

on Thursday on the motives for the publication.

But in comments to the Huffington Post, editor Mayte Quilez said it was a decision to take a humorous position on a contentious issue. "If you can't depict Mohammad, how do you know it is him in the cartoons?" she asked.

Last week, French satirical magazine Charlie Hebdo published cartoons of the Prophet Mohammad soon after protests against a film made in the United States provoked a torrent of anti-American unrest in Egypt, Libya and other countries.

The U.S. ambassador to Libya and three other Americans were killed in one of the first protests, on Sept. 11, and 15 people were killed in protests in Pakistain last Friday.

The Spanish Embassy on Wednesday sent a message to its citizens in Egypt asking for caution in the event of any backlash from the El Jueves cartoon but has not said whether it will step up security in other Arab countries.

"We're still analysing what steps to take," a foreign ministry source said.
Posted by: Fred || 09/28/2012 00:00 || Comments || Link || E-Mail|| [6460 views] Top|| File under:
France to expel Islamists threatening security: Minister
[Al Ahram]

La Belle France

will expel any foreigner who threatens security at home or abroad in the name of Islam or does not respect the country's secular traditions, Interior Minister Manuel Valls said Thursday.



La Belle France

will be "intransigent... and I will not hesitate to expel those who claim to follow Islam and represent a serious threat to public order and as foreigners in our country do not respect our laws and values," he said at a ceremony to inaugurate a grand mosque in the eastern city of Strasbourg.

"The preachers of hatred, those espousing obscurantism and fundamentalists ... do not have a place in

La Belle France

," he said. "Racism, fundamentalism is not part of Islam."

"Those who are on our soil to defy our laws and want to attack the foundations of our society cannot remain here," he said.

The mosque, which can hold 1,500 worshippers, is the biggest in

La Belle France

, which with four million

Moslem

s has the largest Islamic population in western Europe.

Posted by: Fred || 09/28/2012 00:00 || Comments || Link || E-Mail|| [6459 views] Top|| File under:
Home Front: WoT
NYC Prohibits Controversial Subway Ads In Wake Of Islamist's Vandalism
Just one day after an Islamic activist attempted to cover over private property in spray paint (and a woman who got in her way), the Metropolitan Transit Authority in New York has announced they will amend their rules to prohibit the types of advertisements that offended her.

The New York Times


...which still proudly displays Walter Duranty's Pulitzer prize...


reports the MTA will prohibit any advertisements that it "reasonably foresees would imminently incite or provoke violence or other immediate breach of the peace." Those "viewpoint" ads that do not meet this criteria will be allowed, so long as a disclaimer is included saying the MTA does not endorse them. The MTA met on Thursday to discuss the rules, which were approved unanimously 8-0.
Posted by: trailing wife || 09/28/2012 11:30 || Comments || Link || E-Mail|| [6475 views] Top|| File under:
India-Pakistan
Muslim protests in [fill in the blank]
Kolkata: Hundreds of Muslims marched towards the American Centre in Kolkata today to protest against an anti-Islam video and to demand that the US authorities apologise for it.

The protesters, belonging to Muslim organisations, including the All-Bengal Minorities Youth Federation, broke barricades and tried to approach the highly-fortified American Centre on Chowringee, but were stopped some distance away, police sources said.

The protest grid-locked traffic bumper-to-bumper on Chowringhee and CR avenue in central Kolkata and had a ripple effect elsewhere, including the south and the north in the metropolis.
Posted by: Steve White || 09/28/2012 00:00 || Comments || Link || E-Mail|| [6460 views] Top|| File under:
Pakistan backs drones' aim, not method: Khar
[Dawn]
Foreign Minister Hina Rabbani Khar on Thursday said that the country supports US aims in its secretive drone war over Pak territory, but not the methods, which she said are backfiring.

The CIA program of using the remotely controlled aircraft to watch the Afghan-Pakistain border and to fire missiles at Islamic fascisti on Pakistain's side is bitterly opposed by most citizens of the country.

Khar, speaking at the Asia Society in New York, said she accepted the US government's reasons for the onslaught, but called the strategy short-sighted.

"What the drones are trying to achieve, we may not disagree. We do not disagree. If they're going for

snuffies

-- we do not disagree," she said.

"But we have to find ways which are lawful, which are legal." "The use of unilateral strikes on Pak territory is illegal," she said.

"It is illegal and it is unlawful." Asked during her address to the Asia Society why polls find that anti-American sentiment in Pakistain is among the world's highest, Khar answered with one word: "Drones."

According to Khar, Pakistain's government needs to build popular support for its own efforts to crush armed

turban

groups, but this is impossible as long as the war is viewed as US interference.

"As the drones fly over the territory of Pakistain, it becomes an American war and the whole logic of this being our fight, in our own interest, is immediately put aside and again it is a war imposed on us," she said.

Ignoring Pak opposition to the drones, she said, is "about choosing to win the battle at the cost of the war. These are battles. You get one terrorist, two terrorists, fine. But are you winning the war?"

She expressed optimism about resolving the long-running sore in US-Pak relations, saying, "We are closer to finding ways and means than we were before." But Khar rejected frequently voiced complaints from US

politician

s and commentators that Pakistain is a threat to US security and a hotbed of bombers, such as the Pak-American who tried and failed to ignite a

car boom

in New York's Times Square in 2010.

According to Khar, religious violence has deep roots and not only Pakistain is to blame for the presence of Islamic fascisti on its territory.

"It is time to say that we all made mistakes," Khar said.

"When we were dealing with the Soviet Union's invasion of Afghanistan, your country, together with mine, decided to arm terrorists, and at that time we called them Mujahideen.... After that, your country moved away." She added: "We don't blame anybody."

Posted by: Fred || 09/28/2012 00:00 || Comments || Link || E-Mail|| [6460 views] Top|| File under: Govt of Pakistan
CJ asks agencies to abolish 'death squads'
[Dawn]
The Supreme Court on Thursday resumed the hearing on the law and order situation in Balochistan



...the Pak province bordering Kandahar and Uruzgun provinces in Afghanistan and Sistan Baluchistan in Iran. Its native Baloch propulation is being displaced by Pashtuns and Punjabis and they aren't happy about it...


, which was attended by Baloch nationalist leader Sardar Akhtar Mengal,who is a former chief minister of the province, DawnNews reported.

A three-member-bench headed by Supreme Court Chief Justice Iftikhar Mohammad Chaudhry resumed the hearing on a petition filed on the law and order situation in Balochistan.

The court adjourned the next hearing of the case until Sept 28.

Chief Justice Iftikhar Chaudhry said that the court had issued 60 orders during the 68 hearings on the case but no practical steps were taken.

The court also told the chief secretary of the Balochistan to deliver Sardar Akhtar Mengal's message to federal and provincial leadership and sought from him a written reply on the issue on the next hearing.

The chief justice further told the chief secretary to discuss the issue with the president, Director General (DG) of the Inter Services Intelligence (ISI) and DG Military Intelligence (MI) and to inform the court in writing as to what steps are being taken to resolve the issue.

Posted by: Fred || 09/28/2012 00:00 || Comments || Link || E-Mail|| [6462 views] Top|| File under: Govt of Pakistan
Dr Afridi's attorney says 'Fox News interview' is conspiracy
[Dawn]
Attorney of Dr Shakeel Afridi, allegedly involved in tracing al Qaeda chief the late Osama bin Laden


... who knows that it's like to live in the belly of a whale only he's not living...


, said on Thursday that his client has not given interview to any international media, DawnNews reported.

Speaking to media representatives after the the hearing of the case in Commissioner Frontier Crimes Regulation (FCR's) office in Beautiful Downtown Peshawar


...capital of Khyber Pakhtunkhwa (formerly known as the North-West Frontier Province), administrative and economic hub for the Federally Administered Tribal Areas of Pakistan. Peshawar is situated near the eastern end of the Khyber Pass, convenient to the Pak-Afghan border. Peshawar has evolved into one of Pakistan's most ethnically and linguistically diverse cities, which means lots of gunfire.


, the attorney of Afridi Sartaj Khan said that there was some conspiracy against his client and Afridi was wrongly accused of speaking to international media.

He said that increased restrictions on his client were not justified.

He informed that due to incomplete panel of the lawyers, the hearing of the case has been postponed until October 25.

Earlier it was reported that, Afridi told a US television channel that the ISI considered America Pakistain's "worst enemy".

Fox News had claimed that its correspondent had conducted the interview in the Peshawar Centre Jail, and quoted Dr Afridi as saying that he suffered "brutal interrogation and torture" when tossed in the calaboose
Drop the heater, Studs, or you're hist'try!
According to Fox News claims, Afridi accused the ISI of funding

myrmidon

s.

The ISI rubbished as 'fiction' on Tuesday a reported interview by a US TV channel of cooled for a few years
Book 'im, Mahmoud!
Dr Shakeel Afridi.
Posted by: Fred || 09/28/2012 00:00 || Comments || Link || E-Mail|| [6461 views] Top|| File under: Govt of Pakistan
Imran cites US university report: '90pc of drone strike victims innocent'
[Dawn] Pakistain Tehrik-e-Insaaf Chief Imran Khan

... aka Taliban Khan, who is the lightweight's lightweight...
has said a recent report of Stanford University


...contributed $595,716 to the 2008 Obama campaign. Is there a reason universities are among the top financiers of political campaigns?


,

Caliphornia

, USA, has confirmed that almost 90 per cent people being killed in US drone attacks in
Wazoo are innocent citizens.

"The Stanford University report has indirectly confirmed that the Pakistain government is conniving with the US government, expecting it will help it come into power again in the next elections," Mr Khan said at a news conference at his Zaman Park residence on Wednesday.

At the

presser

, former MNA and Sheikhupura District Nazim Sahibzada Mian Jalil Ahmad Sharaqpuri announced joining the PTI along with his supporters.

Mr Khan said he had been asking the federal government to give names of the "alleged terrorists" being killed in drone attacks but it never revealed their identity.

"The government is pursuing hypocritical policy by condemning US drone attacks on one hand and facilitating the US government in such strikes secretly," he added. Fearing its hypocrisy would be exposed, he alleged, the government was denying visas to international human rights
...which are usually entirely different from personal liberty...
activists and journalists.

He said international observers would raise voice against drone attacks in the West, but "apparently it does not suit the present government".

The PTI chief said the Stanford University report also established that the "war against terrorism" was counter-productive in Pakistain as it proved instrumental in multiplying terrorism in the country. He said all Paks must join PTI's 'Waziristan Peace March' to play their role in eradicating terrorism in the country.

Stating the present government had ruined the small farmers by raising prices of goods and services and lowering the value for agriculture produce, Imran Khan announced launching a 'civil disobedience' campaign from all villages in Pakistain. He said the small farmers were no more able to pay bills for their tube-well's electricity and diesel.

"The government should stop squeezing poor citizens by raising prices of essential items including diesel and petrol and instead collect taxes from millionaires and billionaires, including Asif Ali Zardari," he demanded.

To a question, the PTI chief said two types of politicians -- ideological and opportunists -- had joined his party after Oct 30 public meting in Lahore. "The (joining by) top politicians helped PTI grow strong and now the departure of opportunists is also strengthening the party base," he added.

Saying more such (opportunist) people would soon leave the party, he added: "The PTI will win on the basis of its ideology and not the candidates".

To another question, he said, the PTI was fighting against two media cells -- one of Punjab government and the other of centre -- that created doubts about the party and lowered its popularity graph for the time being.

He said President Zardari was never available to the Paks even when they were caught in floods or terrorism. "The PTI has given its policies to make Pakistain a true welfare state," he added.

Posted by: Fred || 09/28/2012 00:00 || Comments || Link || E-Mail|| [6460 views] Top|| File under: Govt of Pakistan
'Halt Nato supplies' mantra revived
[Dawn] Almost all the mainstream political parties decided to stay away from a multi-party conference called by Hafiz Mohammad Saeed's controversial Jamaat-ud-Dawa


...the front organization of Lashkar-e-Taiba...


, leaving the forum for the representatives of various Islamic parties and a few other right-wing groups to evolve a "consensus" on what the strategy of Pakistain and the rest of the

Mohammedan

world should be to deal with the United States on a despicable video made by an American-based Coptic Christian on the Holy Prophet (

(PTUI!)

).

Invitation was extended to every top politician and political party, from Prime Minister Raja Pervez Ashraf to PML-N's Mian
Nawaz Sharif


... served two non-consecutive terms as prime minister, heads the Pakistain Moslem League (Nawaz). Noted for his spectacular corruption, the 1998 Pak nuclear test, border war with India, and for being tossed by General Musharraf...


, Imran Khan

... aka Taliban Khan, who ain't the brightest knife in the national drawer...
and leaders of the Awami National Party. But when the meeting started at a hotel in the federal capital, it became quite evident that none of the mainstream parties and leaders wanted to be represented at a show where an extreme position was expected to be taken on the controversial video and other related issues.

And this is exactly what happened at the forum. Hard-hitting speeches to denounce the United States and the West continued to echo throughout the meeting, with every prominent Islamic leader trying to beat the others in his call for taking extreme action against the US. If some called for expelling the American ambassador from the country, a few others threatened to block the NATO


...the North Atlantic Treaty Organization. A cautionary tale of cost-benefit analysis....


supplies for Afghanistan if, according to them, the US president decided against banning the video and punishing its producer.

Hafiz Muhammad Saeed



...who would be wearing a canvas jacket with very long sleeves anyplace but Pakistain...


, whose organization is on the list of banned groups in the US and remains on the watch-list of Pakistain government, was the most active of all. Primarily it was his show, and often during the course of the speeches he was seen moving from leader of one Islamic group to the other, apparently to make sure that a consensus was evolved on hard-hitting resolutions, not only against the United States but also to criticise leaders of many other

Mohammedan

countries for their "inaction" on the issue.

Other prominent leaders presented at the conference included JUI's
Maulana Fazlur Rehman
Deobandi holy man, known as Mullah Diesel during the war against the Soviets, his sympathies for the Taliban have never been tempered by honesty ...
, Jamaat-e-Islami
...The Islamic Society, founded in 1941 in Lahore by Maulana Sayyid Abul Ala Maududi, aka The Great Apostosizer. The Jamaat opposed the independence of Bangladesh but has operated an independent branch there since 1975. It maintains close ties with international Mohammedan groups such as the Moslem Brotherhood. the Taliban, and al-Qaeda. The Jamaat's objectives are the establishment of a pure Islamic state, governed by Sharia law. It is distinguished by its xenophobia, and its opposition to Westernization, capitalism, socialism, secularism, and liberalist social mores...
's Syed Munawar Hasan, leader of his own faction of JUI Maulana Samiul Haq
...the Godfather of the Taliban, leader of his own faction of the JUI. Known as Mullah Sandwich for his habit of having two young boys at a time...
, Maulana Mohammad Ahmed Ludhianvi, former ISI chief General
Hamid Gul


The nutty former head of Pakistain's ISI, now Godfather to Mullah Omar's Talibs and good buddy and consultant to al-Qaeda's high command...


, and many others.

In a declaration adopted at the end of what was called 'Tahaffuze Hurmate Rasool conference', prominent

Mohammedan

states like Soddy Arabia


...a kingdom taking up the bulk of the Arabian peninsula. Its primary economic activity involves exporting oil and soaking Islamic rubes on the annual hajj pilgrimage. The country supports a large number of princes in whatcha might call princely splendor. When the oil runs out the rest of the world is going to kick sand in their national face...


, Turkey Egypt and others were asked to play their effective role in framing a law against blasphemy of all the holy Prophets including Muhammad (

(PTUI!)

).

"This national consultative conference of leading religious

politicians

demands of the

Mohammedan

countries' rulers to establish a

Mohammedan

United Nations


...When talk is your weapon it's hard to make yourself heard over the artillery...


, and a separate unified defence and economic system if the UN and Security Council refrain from framing anti-blasphemy law," the declaration said.

Frustrated over the lack of extreme action by the

Mohammedan

countries, some of the speakers called upon the

Mohammedan

countries to pull out of the so-called global war against terror and use the 'oil weapon' to get their demands met. They said American President Barrack Obama in his speech at UN General Assembly by refusing to ban the blasphemous film had laid the foundation for a 'war of civilisations'.

At the same time some of the Islamic leaders threatened that if the

Mohammedan

rulers failed to heed their calls, the 'Muhibbane Rasool' (lovers of Holy Prophet) would come out on the street and would not return to their homes until these countries were swept by Islamic revolution.

A demand to convene a conference of the Organisation of Islamic Cooperation was also made to enable member countries to sit together and plan a unified strategy to counter blasphemous actions of the Western world. They said the OIC should demand the handing over of the blasphemer film-maker to them for trial and meting out punishment. The speakers described restoration of NATO supplies without getting the drone attacks halted as a collective suicide.

Posted by: Fred || 09/28/2012 00:00 || Comments || Link || E-Mail|| [6459 views] Top|| File under: Govt of Pakistan
Pakistan Military Warn East Afghanistan Residents to Leave Homes
Pakistain military forces have sent warnings to residents of the far eastern districts of Nangarhar


The unfortunate Afghan province located adjacent to Mohmand, Kurram, and Khyber Agencies. The capital is Jalalabad. The province was the fief of Younus Khalis after the Soviets departed and one of his sons is the current provincial Taliban commander. Nangarhar is Haqqani country..


province to leave their homes or risk attack, according to Nangarhar MP Faridon Mohmand.

He claimed in an interview with TOLOnews Thursday that armed forces from Pakistain have pushed several kilometers into Afghanistan and launched missiles into the Lahlpor and Gushta districts numerous times.

"The Pak military warned the residents of Lahlpoor district to leave their homes, and as the residents refused to do so, they started shelling. The rocket attacks started two weeks ago and have continued until now, resulting in the displacement of 5000 families who have moved to other districts. The area is now empty," Mohmand said.

Provincial

front man

Ahmad Zia Abdulzai said that the problem has been brought to the attention of both the Afghan Interior and Defence Ministries with promises that representatives from the ministries will come soon to investigate the issue.

"I assure you that the problem of the Lahlpoor and Gushta residents will be solved," Abdulzai said.

"We support any action from the residents which is for the benefit of their area," he added.

Cross-border shelling has become one of the most critical and controversial issues for the Afghan government, prompting them to raise it with the United Nations


...a lucrative dumping ground for the relatives of dictators and party hacks...


Security Council.

The eastern provinces of Kunar, Nangarhar and Nuristan have been regularly targeted by the

Orcs and similar vermin

and allegedly Pakistain's military rocket attacks for the past two years.

Hundreds of the residents of Kunar's Dangam district have been displaced over the heavy shelling.
Posted by: trailing wife || 09/28/2012 00:00 || Comments || Link || E-Mail|| [6464 views] Top|| File under:
International-UN-NGOs
China, Russia vote against UN human rights council resolution on Syria
The UN human rights council has extended the mandate of its investigation into war crimes in Syria by another six months. It also condemned violations by Syrian government forces in the violence.

The 47-member Geneva council adopted a resolution submitted by Arab states by a vote of 41 states in favor, with three states - China, Russia and Cuba - against and three abstentions.

Switzerland has proposed that Carla del Ponte, a former chief prosecutor at the International Criminal Court, join the inquiry as a commissioner and an announcement is expected by the end of the day.


Carla del Ponte lives and has a new sinecure!
Posted by: ryuge || 09/28/2012 07:27 || Comments || Link || E-Mail|| [6461 views] Top|| File under:
At UN, Abbas accuses Israel of 'ethnic cleansing'
At UN General Assembly, Palestinian president says building settlements in east Jerusalem is 'campaign of ethnic cleansing against Palestinian people'

NEW YORK -- Paleostinian President the ineffectual Mahmoud Abbas


... a graduate of the prestigious unaccredited Patrice Lumumba University in Moscow with a doctorate in Holocaust Denial...


accused Israel of ethnic cleansing Thursday for building settlements in east Jerusalem.

"It is a campaign of ethnic cleansing against the Paleostinian people via the demolition of their homes," Abbas said in his speech to the UN General Assembly.

His remarks came shortly before Prime Minister Benjamin Netanyahu addressed the assembly.

"During the past months, attacks by terrorist militias of Israeli settlers have become a daily reality, with at least 535 attacks perpetrated since the beginning of this year. We are facing relentless waves of attacks against our people, our mosques, churches and monasteries, and our homes and schools; they are unleashing their venom against our trees, fields, crops and properties, and our people have become fixed targets for acts of killing and abuse with the complete collusion of the occupying forces and the Israeli Government," Abbas said.

"The escalation of settler attacks should not surprise anyone, for it is the inherent byproduct of the continuation of occupation and a government policy that deliberately fosters the settlements and settlers and deems their satisfaction to be an absolute priority," he said.

"And, it is the inherent byproduct of the racist climate fueled by a culture of incitement in the Israeli curriculum and

cut-thoat

declarations, which are rife with hatred and are rooted in a series of discriminatory laws created and enacted over the years against the Paleostinian people, as well as by the security apparatus and courts, which provide excuse after excuse for the settlers' crimes and for their accelerated release should one of them happen to be tossed in the clink
Maw! They're comin' to get me, Maw!
," he added.

Statehood bid
Abbas also said he has opened talks on a new bid for international recognition at the UN, but didn't specify exactly when he will ask the General Assembly to vote.

"Intensive consultations with the various regional organizations and the state members" were underway, he said.

The Paleostinians will apply to the General Assembly for nonmember state status.


That stands in sharp contrast to last year, when they asked the Security Council to admit them as a full member state, but the bid failed. Paleostinian officials said their bid is likely to be submitted on November 29.

Abbas insisted that the new quest for recognition was "not seeking to delegitimize Israel, but rather establish a state that should be established: Paleostine."

'Paleostinians are angry'
Abbas said he was "speaking on behalf of an angry people," who believed they were not winning their rights despite adopting a "culture of peace and international resolutions."

"Israel gets rewarded while continues the policies of war, occupation and settlements," he said.

The leader also accused Israel of seeking to "continue its occupation of East Jerusalem, and annex vast parts of West Bank ... and refuses to discuss seriously the Paleostinian refugees issue."

He claimed that Israeli actions threatened to undermine the Paleostinian Authority to the point "which could lead to its collapse."

Later in his speech, Abbas said: "At present, 77% of the Paleostinian people are under the age of 35 years. Although they did not experience the horrors of Al-Nakba, they know very well the details of its horrendous facts from the accounts told to them by their parents and grandparents who endured it. And, they are suffering its ongoing effects until today as a result of the practices of the occupation and the settlers on a land that is diminishing and a horizon before them that is blocked against their simple, ordinary dreams. They see their homeland and, their present and future vulnerable to continued usurpation and they say firmly: we will not allow a new Nakba to happen.

"My people will continue their epic steadfastness and eternal survival in their beloved land, every inch of which carries the evidence and landmarks affirming their roots and unique connection throughout ancient history. There is no homeland for us except Paleostine, and there is no land for us but Paleostine. Our people will continue to build the institutions of their State and will continue to strive to achieve national reconciliation to restore the unity of our nation, people and institutions via resorting to the ballot boxes, which will confirm our people's pluralistic democratic choice," he said.

Paleostinian officials said that their bid for recognition will likely be submitted to the General Assembly on Nov. 29, after the US presidential election. Abbas has sought to avoid entangling the Paleostinian statehood bid in US presidential politics.

Appealing to other nations for their support, Abbas asked world leaders to help avoid a new "catastrophe" in Paleostine. "Support the establishment of the free state of Paleostine now, and let peace win before it's too late," he said.

"We have started intensive consultations with the various regional organizations and the state members in order for the General Assembly to take a decision granting the state of Paleostine the status of nonmember state during this UN session," he said.

Ahead of the General Assembly, Paleostinian officials met on Monday with Jewish leaders in New York.

At last year's General Assembly, Abbas took center stage with his attempt to win full membership to the world body. However,


by candlelight every wench is handsome...


that application failed to win enough support in the UN Security Council.

Paleostinians did win membership last year of UNESCO, the

Gay Paree

-based UN cultural agency -- despite the objections of Israel and the US.
Posted by: trailing wife || 09/28/2012 00:00 || Comments || Link || E-Mail|| [6458 views] Top|| File under: Palestinian Authority
Netanyahu at UN: Red lines prevent war
Prime minister warns Iran will have enough enriched uranium to make nuclear bomb by next summer, urges world the draw a clear 'red line' to stop it in its tracks

NEW YORK - Prime Minister Benjamin Netanyahu warned Thursday that Iran will have enough enriched uranium to make a nuclear bomb by next summer and urged the world to draw a clear "red line" to stop it in its tracks.

Flashing a diagram showing the progress Iran has made, he said it was getting "late, very late" to stop Iran.

"Red lines don't lead to war, red lines prevent war," he said. "Nothing could imperil the world more than a nuclear-armed Iran."

Netanyahu said Iran had completed the first stage of uranium enrichment.

"Iran is 70% of the way there and ... well into the second stage. By next summer, at current enrichment rates, they will have finished the medium enrichment and move on to the final stage," Netanyahu said. "From there it is only a few more weeks before they have enriched enough for a bomb."

Netanyahu has repeatedly argued that time is running out to stop the Islamic Theocratic Republic from becoming a nuclear power and the threat of force must be seriously considered.

"I believe that faced with a clear red line, Iran will back down -- and it will give more time for sanctions and diplomacy," the Israeli prime minister said.

The prime minister also drew a parallel between the Iranian threat and the Holocaust. "Those who opposed that fanaticism waited too long to act," said Netanyahu, adding that the defeat of Germany came years later "at a terrific cost."

Israeli leaders have issued a series of warnings in recent weeks suggesting that if Iran's uranium enrichment program continues it may soon stage a unilateral military strike, flouting even American wishes.

The

B.O. regime

has urgently sought to hold off Israeli military action, which would likely result in the US being pulled into a conflict and cause region-wide mayhem on the eve of American elections.

Israel considers a nuclear-armed Iran to be an existential threat, citing Iranian denials of the Holocaust, its calls for Israel's destruction, its development of missiles capable of striking the Jewish state and its support for hostile Arab

thug

groups.

"Given this record of Iranian aggression without nuclear weapons, just imagine Iranian aggression with nuclear weapons," Netanyahu said.

In his speech, Netanyahu said he was confident Israel and the United States could chart a way forward on how to prevent Iran from acquiring nuclear weapons.

"Israel is in discussions with the United States over this issue and I am confident that we can chart a path forward together," the prime minister told the multinational audience.

'Medieval forces of radical Islam'
At the beginning of his address, the prime minister dismissed claims by

Iran's diminutive President
Mahmoud Short Round Ahmadinejad, who said in his own UNGA speech that Israel has no roots in the Middle East. Netanyahu further stated he wants to see Judaism, Christianity and Islam coexist in peace, but asserted that "the medieval forces of radical Islam" are preventing that from taking place.

"We want to see the three great religions that sprang forth from our region -- Judaism, Christianity and Islam -- coexist in peace and in mutual respect. Yet, the medieval forces of radical Islam, whom you just saw storming the American embassies throughout the Middle East. Well, they oppose this," he said.

"They are bent on world conquest. They want to destroy Israel, Europe, America. They want to extinguish freedom. They want to end the modern world," he added. "(...) They want to drag humanity back to an age of unquestioning dogma, unrelenting conflict. I'm sure of one thing: Ultimately, they will fail. Ultimately, light will penetrate the darkness."

Listing Hezbollah, Al-Qaeda and Iran's Revolutionary Guards as emissaries of this

bad boy

Islamic movement, he said that "despite their differences, they're all rooted in the same bitter soil of intolerance."

Earlier in the evening, Paleostinian President the ineffectual Mahmoud Abbas


... a graduate of the prestigious unaccredited Patrice Lumumba University in Moscow with a doctorate in Holocaust Denial...


addressed the assembly, and announced he has opened talks on a new bid for international recognition of a Paletinian state.

Abbas said in his speech that "intensive consultations with the various regional organizations and the state members" were underway. He also used his speech to denounce Israel for a variety of grievances, including settler attacks and land policies, and to accuse Israel of unermining the basis for a two-state solution.

Netanyahu, in turn, said, "We won't solve our conflict with libelous speeches at the United Nations."
...an organization whose definition of human rights is interesting, to say the least...
Earlier still, an Israeli official said Netanyahu is expected to set out a "clear red line" for Iran's disputed nuclear drive, adding that the plan could be pursued together with the United States.

Netanyahu faced the world body a day after US President Barack Obama
Because I won...
disappointed some Israelis by imposing no ultimatum to the Iranians in his own address, though he did warn that time for diplomacy with Tehran "is not unlimited".

Netanyahu's public calls for a US ultimatum have deepened acrimony with Obama, a Democrat accused by his Republican rivals of being soft on the Jewish state's security. That has stirred American accusations of Israeli meddling in the November presidential elections -- something denied by Netanyahu.

Foreign Minister Avigdor Lieberman, who is also visiting New York, after said that Obama's declaration that the US won't tolerate a nuclear Iran "speaks for itself... There is no reason not to believe the president of the United States."

Addressing Netanyahu's speech, Lieberman said: "When you talk about red lines it usually isn't very clear to the general public. I think the illustration was meant for the public, not leaders."

Earlier in the day, President Shimon Peres commented on Ahmadinejad's speech at the UN on Wednesday and said: "The speech was shameful and attests to his deep ignorance of history -- I intend to pass a letter to the UN secretary General with a history lesson for Ahmadinejad."
Posted by: trailing wife || 09/28/2012 00:00 || Comments || Link || E-Mail|| [6469 views] Top|| File under:
Iraq
U.S. Troops Deployed in Iraq Again
[] A unit of U.S. Army Special Operations soldiers was recently deployed to Iraq and more U.S. soldiers may soon be on their way, according to a New York Times


...which still proudly displays Walter Duranty's Pulitzer prize...


report on the impact the civil war in neighboring Syria is having on Iraq's "fragile society and fledgling democracy."

Buried in the 15th paragraph of the report in Tuesday's Times was the news that "Iraq and the United States are negotiating an agreement that could result in the return of small units of American soldiers to Iraq on training missions" and that a unit of Army Special Operations soldiers has already been deployed to Iraq to advise on counterterrorism and help with intelligence.
Posted by: trailing wife || 09/28/2012 00:00 || Comments || Link || E-Mail|| [6463 views] Top|| File under:
Muslim protests in [fill in the blank]
Bangkok -- Hundreds of Thai Muslims gathered in front of the United States embassy in Bangkok on Thursday (September 27) for the third time in as many weeks to protest against an anti-Islam film. Several hundred protesters crammed the streets in front of the embassy, which remained open. Police confirmed 300 officers were dispatched to the embassy to monitor the crowd.

Protesters took pamphelts containing their statement of protest and made them into paper airplanes, flying them over embassy barricades. They also called on Google and YouTube to take down the film from their sites and ban it world-wide.

While the protest appeared heated at times, there were no incidents of violence. Protesters pushed police officers to get closer to the embassy but didn't force their way in.

"In Thailand, we will protest as fiercely as the law allows. We cannot invade (the embassy), we can't do any harm. This is the law and we won't break it. But standing in this area like this, we will do what the law allows, like burning the American flag, we can do we'll do it," said Mureed Temasang from the Muslim Group for Peace.

The U.S. embassy issued a warning on its website telling U.S. citizens to avoid protest areas as a precaution. There were no incidents of flag-burning.
Posted by: Steve White || 09/28/2012 00:00 || Comments || Link || E-Mail|| [6468 views] Top|| File under:
Muslim protests in [fill in the blank]
Manila --Filipino Muslims shout slogans as they drive past the US embassy during a motorcade protest against a film they consider blasphemous to Islam in Manila yesterday. A convoy of protesters drove through the busy streets, demanding an online ban on the anti-Islam film that has triggered demonstrations worldwide. Around 200 vehicles travelled along a seven-kilometre stretch and stopped at the embassy
Posted by: Steve White || 09/28/2012 00:00 || Comments || Link || E-Mail|| [6461 views] Top|| File under:
Who's in the News
38
[untagged]
7
Govt of Pakistan
5
Arab Spring
4
al-Shabaab
2
Govt of Syria
2
al-Qaeda in Arabia
1
Moro Islamic Liberation Front
1
Palestinian Authority
1
Taliban
1
Thai Insurgency
1
TTP
Bookmark
E-Mail Me
The Classics
The O Club
Rantburg Store
The Bloids
The Never-ending Story
Thugburg
Gulf War I
The Way We Were
Bio
Merry-Go-Blog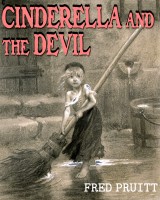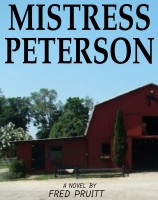 On Sale now!


A multi-volume chronology and reference guide set detailing three years of the Mexican Drug War between 2010 and 2012.

Rantburg.com and borderlandbeat.com correspondent and author Chris Covert presents his first non-fiction work detailing the drug and gang related violence in Mexico.

Chris gives us Mexican press dispatches of drug and gang war violence over three years, presented in a multi volume set intended to chronicle the death, violence and mayhem which has dominated Mexico for six years.
Click here for more information


Meet the Mods
In no particular order...


Steve White
Seafarious
Pappy
lotp
Scooter McGruder
john frum
tu3031
badanov
sherry
ryuge
GolfBravoUSMC
Bright Pebbles
trailing wife
Gloria
Fred
Besoeker
Glenmore
Frank G
3dc
Skidmark
Alaska Paul



Better than the average link...



Rantburg was assembled from recycled algorithms in the United States of America. No trees were destroyed in the production of this weblog. We did hurt some, though. Sorry.
34.239.177.24

Help keep the Burg running! Paypal: