Africa Horn
Somalia: SKA Air And Logistics officer decamps with boodle
(Sh. M. Network)-An official in SKA, air and Logistics Company which has Mogadishu airport management agreement with the Transitional Federal Government (TFG)of Somalia, said on Friday a worker for the company has defected with large sum of money.

The staffer whose name has been released only as Machdi, an Egyptian national,but holds US passport, has secretly departed from Aden Adde International airport in Mogadishu on Friday taking money owns by the SKA.

Tony, an officer working for SKA has informedSomalia's immigration and nationalization agency the report and asked to help the capture of the defected employee. Some reports say the defector was intercepted in Kenyan capital,Nairobi.

The Somali government has signed a deal with a Dubai-based firm, SKA Air and Logistics, to control all the activities at Adan Ade international airport.

SKA Air & Logistics is a provider of aviation services and logistics and was set up in 2003.

The teams that currently make up SKA have been operating inIraqsince 2003 and are now expanding its operations inKuwait, the UAE,Afghanistanand the African continent.
Posted by: Fred || 05/19/2012 00:00 || Comments || Link || E-Mail|| [1024 views] Top|| File under:
Disagreement grows large among Somalia's Galmudug leaders
(Sh. M. Network)- A rift grows larger and harder between the top leaders of Somalia's Galmudug


...a semiautonomous region in central Somalia, bordering Puntland on the north. Galmudug is not trying to obtain international recognition as a separate nation, but rather considers itself autonomous within the larger Somali federalism, for what that's worth...


state who are reportedly not in agreement over the presidential election deadline.

Awke Hajji Abdirahman, the deputy of speaker of Galmudug parliament, told Shabelle Media that the epicenter or root-cause of the disagreement is all about the time limit of the election and the time of the ruling president to quit.

"According to the constitution of Galmudug state of Somalia, the president's time for the office is only three-years. The constitution is also draws to hold a presidential election after very three-years and now its time has come," he added.

Shabelle Media made and attempt to get in touch with Galmudug speaker for reaction, and he repulsed the accusations. The speaker added: "everything is going as planed and the elections will be held in accordance with the schedule.
Posted by: Fred || 05/19/2012 00:00 || Comments || Link || E-Mail|| [340 views] Top|| File under:
Somalia's people party calls to support the draft constitution
(Sh.M.Network)-The chairman of Somalia's people party (PP) professor Sa'eed Isse Mohamud, has called upon Somalis not to boycott and stay away from the new draft constitution for the conflict-ridden east African country.

Amid Somali people showed their stiff opposition against the UNDP long and much-funded new draft constitution, the PP urges not to generate further conflict and disorder which will not help the country to move from the critical stage of transitional period by August 2012

"There is no any nation in the world that has no a constitution. Somali people should approve the draft constitution to end the 20-years of war and division," professor Sa'eed Isse Mohamud, the chairman of people party, told Shabelle Media.

135 of Somali Traditional elders are meeting inMogadishuto select a constituent assembly of 825 elders that will ratify the new draft constitution and form a permanent parliament.
Posted by: Fred || 05/19/2012 00:00 || Comments || Link || E-Mail|| [328 views] Top|| File under:
Ethiopia:Southern Somali regions will no longer be under Al shabab control
(Sh. M. Network)-The Æthiopian force commander in Somalia's southern regions of Bay and Bakol Jeneral John, announced on Friday that they will soon clean Al shabab out of those two regions.

Mr.John, told

news hound

s in Biadoa town, situated 256 kilometers (159 mi) northwest of the capital Mogadishu that Æthiopian troops will not pull out from Somalia until Al shabab will be out completely in the country.

"There are no reasons just compel us to withdraw fromSomalia. Æthiopian troops re-entered the country to held TFG in fight against the Al Qaeda-aligned

forces of Evil

of Al shabab whom pose security threat the entire east African nations," he added.

Lastly, He emphasized that Æthiopian troops are committed to take over the Somalia's southern strategic port town of Kismayu, the nerve cell of Al shabab's economic resources after losing the main market of Bakaro in the capital, Mogadishu followed an offensive by Somali and AU peace keeping soldiers known as AMISIOM.

These comments came as Somalia's parliament speaker is in Baidoa town for boosting the operations against Al shabab and as well the security in the newly liberated areas in Bay and Bakol regions from the

thug

s.
Posted by: Fred || 05/19/2012 00:00 || Comments || Link || E-Mail|| [326 views] Top|| File under: al-Shabaab
Anti-piracy war 'must be fought on two fronts'
(Sh.M.Network)-The war against Somali piracy must be fought on two fronts: battling the country's pirates, and feeding its people.

That was the view of envoys from seven countries whose citizens have been held by
Somali pirates.

The diplomats from

Italia

, the Seychelles,Pakistain,Sri Lanka,Kenya,Tanzaniaand Thailand were in Abu Dhabi yesterday to discuss ways to end piracy.

They broadly agreed the keys were military action, restoring law and order, and increasing aid.

"Yes, we must get rid of the bases of pirates to avoid attacks but the international community cannot rely only on a military option," said Giorgio Starace, the Italian Ambassador to the UAE.

"There must be economic and social change linked to Somalia's recovery. Aid is not only for times of emergency. We need more engagement."

Somali pirates cost governments and the shipping industry up to US$6.9 billion (Dh25.35bn) last year, the advocacy group One Earth Future Foundation says.

The diplomats mapped out a range of measures to cooperate against piracy.

Pirate attacks and ransom demands are common offSomalia's coast because of its proximity to theGulf of Aden, a shipping route through which 20 per cent of world trade passes.

This week, the European Union


...the successor to the Holy Roman Empire, only without the Hapsburgs and the nifty uniforms and the dancing...


Naval Force conducted its first operation to destroy pirate equipment on the Somali coast, with the support of the Transitional Federal Government of Somalia.

Until Tuesday, such operations were restricted to the waters offSomalia.

During yesterday's conference inAbu Dhabi, the ambassadors said tracing the money trail to find out where ransom funds were channelled was imperative.

"Somali pirates have become a destructive force because they have a safe haven," said Mohamed Gello, the Kenyan Ambassador.

"They can attack ships and take these back toward the shore because the land is available to them.

"You deny them that opportunity and that is the solution to stop them. The answers lie in maintaining military pressure to reduce piracy and speed up the process of stability."

Mohamed Juma, the Tanzanian ambassador, said pirate attacks harmed tourism, with the number of luxury cruise ships falling from 20 vessels in 2006 to none last year.

There have also been pirate attacks on oil rigs offTanzania, Mr Juma said.

Tanzaniahas amended its laws to allow the prosecution on its soil of pirates captured in international waters. It is awaiting the UN's Security Council's sanction to launch a special court for prosecuting locked away
Maw! They're comin' to get me, Maw!
pirates.

Law and order must be restored to Somalia, Mr Juma said.

"The Somali youth for 20 years have known nothing more than disorder. The institution of government must be made strong," he said.

Piracy also severely hit tourism and fishing in Seychelles, said Dick Esparon, that country's ambassador. There are now specially designated fishing zones patrolled by foreign security guards and Seychelles officers, he said.

Hussein Mohamed, the charge d'affaires ofSomalia, said the average citizen there was hurt by food shortages and high prices.

Mr Mohamed said the families of hostages should know "the Somali people and its government are against such unlawful and illegal acts, which endanger people's lives".
Posted by: Fred || 05/19/2012 00:00 || Comments || Link || E-Mail|| [652 views] Top|| File under: Pirates
Africa North
U.N. to Probe Mercenary Role in Libya Conflict
[An Nahar] The U.N. human rights


...which are usually open to widely divergent definitions...


body said on Friday that a panel of experts will travel to Libya next week to investigate the use of mercenaries in last year's conflict.

The group will hold talks with government officials, civil groups and private military and security companies from May 21 to 25.

Mercenaries -- non-nationals who take part in conflicts for private gain -- reportedly backed Muammar Qadaffy


...a reminder that a single man with an idea can change an entire nation, usually for the worse...


in the revolution that led to the toppling of his four-decade dictatorship.

"In addition to the question of mercenaries, we intend to obtain direct and first-hand information on the activities of private companies offering military assistance, consultancy and security services on the international market, the type of activities they undertake in Libya and their effect on the enjoyment of human rights," said Faiza Patel, head of the U.N. working group on the mercenaries.

The Office of the High Commissioner of Human Rights said the visit was taking place at the invitation of the Libyan authorities.

Last September, Patel said mercenaries had reportedly carried out serious rights violations in Libya, including summary killings and torture.

Posted by: Fred || 05/19/2012 00:00 || Comments || Link || E-Mail|| [344 views] Top|| File under: Arab Spring
Polls show Egyptian expats will vote for Aboul Fotouh
[Iran Press TV] Results of Egyptian expatriates' polls which are streaming in from around the world, show that former

Moslem Brüderbund

(MB) member, Abdel Moneim Aboul Fotouh, is leading the polls overseas.


That would be the definition of former which means current. An unconventional useage, but not original in the legal sense.

The poll results come ahead of next week's presidential elections which will be the first in the post-revolution nation.

Presidential campaign is still underway in Egypt, where 13 candidates are competing in the country's first presidential election since the downfall of the country's former long-time dictator, Hosni Mubarak


...The former President-for-Life of Egypt, dumped by popular demand in early 2011...


, in 2011.

Aboul Fotouh along with former Arab League


...an organization of Arabic-speaking states with 22 member countries and four observers. The League tries to achieve Arab consensus on issues, which usually leaves them doing nothing but a bit of grimacing and mustache cursing...


chief,
Jerry Lewis doppelgänger Amr Moussa


... who was head of the Arab League for approximately two normal lifespans, accomplishing nothing that was obvious to the casual observer ...


, leader of the Dignity Party, Hamdeen Sabbahi, and chairman of the

Moslem Brüderbund

's Freedom and Justice Party, Mohammed Mursi, are viewed as frontrunners in the landmark election.

Egyptian people will go to the polls on May 23-24 to choose the country's president.

Posted by: Fred || 05/19/2012 00:00 || Comments || Link || E-Mail|| [336 views] Top|| File under: Arab Spring
Egypt 'seizes Weapon Stash' In Sinai
(Ma'an) -- Egyptian authorities uncovered a stash of anti-aircraft missiles in central Sinai on Thursday, a security source said.

An Egyptian official told Ma'an that General Saleh al-Masri, security director of North Sinai, received a tip-off that weapons were stored behind a

cop shoppe

in the desert.


Which certainly indicates something...

Officers found an underground weapons store and confiscated a collection of around 30 missiles they said were left over from previous wars in the peninsula.
Posted by: trailing wife || 05/19/2012 00:00 || Comments || Link || E-Mail|| [328 views] Top|| File under:
The Woman Who Blew Up the Arab World
By Michael J. Totten

The rest of the story about the Tunisian policewoman whose actions caused Tunisian fruit vendor Mohamed Bouazizi "to set himself on fire in front of city hall" in protest, setting off the Arab Spring protests.
Posted by: trailing wife || 05/19/2012 00:00 || Comments || Link || E-Mail|| [342 views] Top|| File under: Arab Spring
Arabia
Bahrain, Saudi regimes will face Saddam fate: Iran cmdr.
[Iran Press TV] A senior Iranian military commander says the regimes of Al Khalifa in Bahrain and Al Saud in Soddy Arabia


...a kingdom taking up the bulk of the Arabian peninsula. Its primary economic activity involves exporting oil and soaking Islamic rubes on the annual hajj pilgrimage. The country supports a large number of princes in whatcha might call princely splendor. When the oil runs out the rest of the world is going to kick sand in their national face...


will face the same fate as former despots in Iraq, Tunisia and Egypt.

"Al Khalifa and Al Saud regimes should come to realize that their American masters are simply looking for new lackeys in the region. What happened ultimately to Mohammad Reza Pahlavi, Saddam Hussein, Zine el-Abidine Ben Ali, Hosni Mubarak


...The former President-for-Life of Egypt, dumped by popular demand in early 2011...


and other dictators, now awaits them," Commander of Iran's Basij Force Brigadier General Mohammad Reza Naqdi said in Tehran on Friday.

He noted that Iranians defend the rights of Bahraini people and support their months-long struggle for democracy.

Brigadier General Naqdi also lashed out at US, UK and other hegemonic powers' hollow claims of support for human rights
...not to be confused with individual rights, mind you...
, arguing that they should answer to world public opinion for their protection of Al Khalifa despotic regime.

Posted by: Fred || 05/19/2012 00:00 || Comments || Link || E-Mail|| [325 views] Top|| File under: Govt of Iran
Saudi Gulf union plan stumbles as wary leaders seek detail
DUBAI - Saudi Arabia's thrust for a Gulf Union, driven by fear of Arab Spring contagion and spreading Iranian influence, has stumbled on misgivings among smaller neighbors about a loss of sovereignty and increasing domination by Riyadh.


Preferring not to be swallowed by the killer whale (Iran), the Gulf states are about to be swallowed by the sea lion (Saudi Arabia). The point, and what the sheiks are figuring out now, is you lose your sovereignty either way.

Gulf diplomats, officials and analysts expressed surprise that Saudi Arabia had opened itself up to such a public setback.

The union proposal, initially designed to contain Shi'ite Muslim dissent in Bahrain and counter the growing sway of Shi'ite Iran, surprised Gulf Arab leaders when King Abdullah first unveiled it at a summit in December. Rather than fade away, it acquired momentum when a Saudi minister outlined plans for shared foreign and defense policy last month.

Yet when the meetings ended on Monday, there was little hiding the fact that some leaders in the six-nation Gulf Cooperation Council (GCC) had put the brakes on the project, if not shot it down entirely.

"These things need to be looked at in depth," said Ghanem al-Najjar, professor of political science at Kuwait University.

"You don't just decide that you will have unity, by trying to create some sort of unified body against Iran and to handle the development created by the Arab uprisings," he said, referring to street revolts that have toppled several dictators since early 2011 and have rattled GCC member Bahrain's monarchy.

It will "take time" to get all Gulf countries on board, Saudi Foreign Minister Prince Saud al-Faisal told reporters after the GCC summit, explaining that Gulf leaders wanted to know "details and details of the details" of how Saudi Arabia imagined a "union" bringing them closer than they are now.

He even stated baldly that there was "no step to have a special relationship between Bahrain and Saudi Arabia" - despite fanfare to the contrary in pro-government Bahraini media - while admitting both leaderships would welcome a closer association.

"They had no idea really what they wanted the union to look like, then they came on Sunday to try to work things out and couldn't agree. By Sunday night there were strong rumors it wasn't going well," said a Qatar-based analyst familiar with the talks. Saudi officials were angry and disappointed, he said.


The people don't want to be 'united', and the sheiks just want the world to leave them alone. Prospects for union are adjusted accordingly...

It's not just being united, it's being united with the bloody-handed Saudi muttawa. The men the morals police hire are awfully fond of hitting people.

People with access to the room where the leaders met noted few smiling faces, in contrast to most such events, and even sensed anger among some of them.

Revealingly, heads of state from Oman and the United Arab Emirates (UAE) did not attend the summit, which brought leaders from the other three member states - Qatar, Bahrain and Kuwait.

The Saudis envisage close economic, political and military coordination and a new decision-making body based in Riyadh, replacing the current Secretariat of the 31-year-old GCC.

Reports from officials, diplomats and media suggest that Oman, Kuwait and the UAE mounted the strongest objections to the union proposals, fearing being lorded over by the Saudis as well as difficulties in integrating varying social and political systems. A Saudi spokesman was not available to comment.

"The UAE will not accept a single country taking over a union, so that issue has to be clear," a UAE official told Reuters, pointing to the UAE's 2009 withdrawal from a monetary union over Saudi insistence that Riyadh host the central bank.

Asked if he thought the union would eventually happen, the official added: "Let's just say it will take more time."

Although the six states look similar on the surface - Arab, conservative Muslim and with similar social customs - there are wide differences of tribe, history, sect and geography among them, particularly in Bahrain with its Shi'ite majority, as well as in their degree of openness to Western culture.

Oman, which has long sought to protect its identity deriving in part from a distinctive Indian Ocean coast and maritime tradition, said as early as 2006 that it would not join the as-yet unrealized single currency project.

"The UAE may not be as keen on a stronger union because they may worry about Saudi Arabia being dominant within that," a Western diplomat said.

Dubai-based defense analyst Theodore Karasik said the UAE was also concerned that rushing into a Gulf Union could endanger progress already made in delicate defense negotiations. The UAE and Saudi Arabia are arguing over where to locate the central command of a Gulf missile shield that the United States has pushed them on as the best means of defense against Iran, but they are reticent about sharing data.

Kuwaiti parliament speaker Ahmed al-Saadoun said equal levels of political openness in each country should precede a closer political compact. Saudi Arabia has no elected parliament, while Kuwait has the most lively political culture.

"Freedom of expression and the right of popular participation in decision-making..., we hope (that) will be achieved in all GCC states shortly so the union can be established," Saadoun said on Twitter.

"Leaders of Kuwait, Qatar, UAE and Oman expressed concern about a loss of identity of individual states and pointed to differences in law between the countries," the Kuwaiti daily al-Qabas commented. "A lot of GCC decisions have still not been implemented. It would be better to get these done first."

Even the rise of Iran over the past decade and the Arab Spring uprisings have failed to put all GCC six on the same page, while lingering border disputes have often marred ties among states where personalized, dynastic rule is the norm.

While Saudi Arabia, Kuwait and the UAE want a strong policy to stem Iranian influence in the region, Qatar and Oman have hedged their bets by nurturing good relations with Tehran.

The only country to wholeheartedly welcome the fast track to Gulf Union appears to have been Bahrain, where many see the proposal as a way of crushing an uprising led by majority Shi'ite Muslims who they believe have backing from Iran.

"I believe the union between Saudi Arabia and Bahrain will happen 100 percent, with maybe the others coming afterwards," said Anwar Eshki, a Saudi analyst and ex-adviser to the cabinet.

Bahrain, whose economy relies on oil from a field shared with Saudi Arabia, allowed Riyadh to send in Saudi troops in an initial attempt to suppress the protests last year. But the turmoil has revived, economic growth has been cut in half and a sense of crisis pervades an island state increasingly divided by sect where hardliners on both sides gain ground.

Iran has strongly objected to the Saudi move to formalize its influence over Bahrain, with parliamentarians saying it would deepen divisions on the island and speaker Ali Larijani even suggesting it should be Iran that Bahrain integrates with.

Nabeel al-Hamer, media adviser to Bahrain's King Hamad, tried to reassure supporters afterwards, promising a Riyadh summit in coming months to sign a unity charter including Qatar.

Bahrain's opposition movement dismissed the entire project as just the latest maneuver by aloof, entrenched rulers to put off the day when they cede powers to an elected government.
Continued on Page 49
Posted by: Steve White || 05/19/2012 00:00 || Comments || Link || E-Mail|| [347 views] Top|| File under:
Al-Qaida Chief Urges Saudis To Topple Ruling Family
DUBAI - Al-Qaeda chief Ayman al-Zawahri on Thursday urged Saudis to rise up against the kingdom's ruling Al-Saud family, suggesting they draw inspiration from uprisings that have deposed leaders across the Middle East and Africa in the past year and a half.

Speaking in a video clip that was posted on an Islamist website, Zawahri, who took over the leadership of al-Qaeda after the late Osama bin Laden


... who used to be but now ain't...


was killed in Pakistain just over a year ago, said:

"

Mohammedan

brothers in the land of the holy mosques, a year has passed since the uprising of the Arab people against their rulers...my dear brothers why do you still accept to be ruled by the Al Saud family. They are one of the worst corrupt governments who steal your money," he said.

"Why don't you rise up (against the Al Sauds) as you are the companions of the Prophet," he added.
Posted by: trailing wife || 05/19/2012 00:00 || Comments || Link || E-Mail|| [326 views] Top|| File under: al-Qaeda
Britain
BDS Silliness: Newspaper Criticized For Mentioning Israeli Bird In Quiz
Manchester Paleostine Solidarity Campaign says BDS should include any references to Israel's wildlife.

LONDON -- Anti-Israel activists sharply criticized the socialist British daily the Morning Star for referring to Israel's national bird the hoopoe in its daily quiz.

In a letter to the newspaper, Linda Claire, the chairwoman of Manchester's Paleostine Solidarity Campaign, asked why it had referred to the bird after it has "always been the newspaper you could rely on to support the cause of the Paleostinians."

"Maybe you don't support the methods chosen by the international solidarity movement of BDS [boycott, divestment and sanctions against Israel] to assist the Paleostinians in their struggle for freedom and justice," she said, adding that this included any reference to Israel's wildlife.

"Despite its condemnation of zionists [sic] it yet finds space to include an item in its daily quiz about Israel's national bird. Is the Star not aware there's a cultural boycott going on?" Claire's husband, George Abendstern, asked in another letter.

"And then, despite it's [sic] condemnation of the Bahrain Grand Prix and rightly so, it then goes on to tell us who won. For goodness sake comrades, get your act together," Abendstern continued.

After a letter appeared condemning the couple's stance, the anti-Israel activists said, "It was not the bird we object to but what this bird represents -- the racist and apartheid State of Israel."
Posted by: trailing wife || 05/19/2012 00:00 || Comments || Link || E-Mail|| [356 views] Top|| File under:
Caribbean-Latin America
Report: S. American countries under threat of Iranian terror attack
[Ynet] Several South American countries are readying for a potential Iranian-sponsored terror attack on their territory, Italian newspaper Corriere della Sera reported. Brazil, Colombia and Bolivia are among the nations under threat.
 
According to the report, operatives belonging to the Iranian Revolutionary Guards' Quds Force or Hezbollah could carry out the attack.
Posted by: trailing wife || 05/19/2012 00:00 || Comments || Link || E-Mail|| [437 views] Top|| File under: Hezbollah
Home Front: WoT
US blacklists two for alleged ties to al Qaeda, Taliban
The US Treasury Department put two people that it alleged have ties to

myrmidon

Islamist groups active in Afghanistan on a blacklist on Thursday and banned American citizens from any dealings with them.
 
The Treasury's Office of Foreign Assets Control said Bakht Gul was a communications official for the al Qaeda-linked Haqqani Network, accused by the United States of involvement in attacks in Afghanistan, and that Abdul Baqi Bari was a money launderer for the Taliban.
Posted by: trailing wife || 05/19/2012 00:00 || Comments || Link || E-Mail|| [335 views] Top|| File under: Taliban
International-UN-NGOs
G8 leaders broadly united on Iran and Syria: U.S. official
Group of Eight leaders agreed in their initial discussions at Camp David on Friday that Iran needs to disclose more about its nuclear ambitions and that it was time to focus on a political transition in Syria, a U.S. official said.

The leaders, including newly elected French President Francois Hollande and Russian Prime Minister Dmitry Medvedev, also stressed North Korea needed to adhere to international norms on nuclear issues and said it would face more isolation if it "continues down the path of provocation," the official said.

The Friday evening dinner, hosted by U.S. President Barack Obama, was the first opportunity for the G8 leaders to discuss global security concerns. They will talk about the euro zone crisis and other economic issues, including oil market pressures at the summit on Saturday.

The U.S. official described "a sense of optimism" about conditions in Myanmar, and said the leaders gathered at Camp David, in the Maryland countryside, pledged to cooperate on providing aid to the former Burma.
Posted by: tipper || 05/19/2012 02:11 || Comments || Link || E-Mail|| [366 views] Top|| File under:
Israel-Palestine-Jordan
Ex-Arafat Adviser: PA Funded Arab Israeli Parties
Mohammed Rashid demands probe into Abbas's wealth, says PA funded Arab parties in Israel during general elections.

Muhammad Rashid, the former economic adviser to Yasser Arafat who is wanted by the Paleostinian Authority for embezzling hundreds of millions of dollars, revealed on Thursday that the PA had provided financial aid to Arab parties during general elections in Israel.

He also demanded an investigation into the source of PA President the ineffectual Mahmoud Abbas


... a graduate of the prestigious unaccredited Patrice Lumumba University in Moscow with a doctorate in Holocaust Denial...


's wealth.

Rashid, who is currently in London, said that Abbas used to "take millions of dollars from the Paleostinian Authority and the private sector under the pretext of helping Arab parties in Israeli elections."

Better known as Khaled Salam, Rashid did not name the Israeli parties that had received financial aid from Abbas.

His revelation came during an interview with the Saudiowned Al-Arabiya TV station.

Rashid scoffed at the PA's decision earlier this week to ask Interpol to arrest him and hand him over for trial on charges of embezzlement and fraud, allegedly committed during the years that he served as Arafat's top financial consultant.

A Kurd from Iraq, Rashid said he was prepared to report for interrogation only before an independent commission of inquiry and not one that is controlled by Abbas.

The PA's Anti-Corruption Commission, which issued the arrest warrant against him, is itself very corrupt, Rashid said.
He pointed out that two ministers in Prime Minister Salam Fayyad


...Fayyad's political agenda holds that neither violence nor peaceful negotiations have brought the Paleostinians any closer to an independent state. The alternative to both, violent negotiations, doesn't seem to be working too well, either...


's new cabinet have been accused of involvement in corruption scandals, but the commission did not take any measures against them.

The former adviser, who is considered one of the wealthiest Paleostinians in the world, launched a scathing attack on Abbas, holding him and his two businessmen sons responsible for corruption.

"When Mahmoud Abbas returned to the Paleostinian territories [after the signing of the Oslo Accords in 1993], I gave him $25,000 at the request of the late president Yasser Arafat," Rashid claimed.

"Today, he and his sons have palaces and property estimated at 15 million Jordanian dinars [approximately $21m.] in Paleostine, Jordan, Tunisia and other places."

Rashid said the timing of the arrest warrant against him was linked to a series of interviews he gave to Al-Arabiya and to the PA's fear that he would expose various corruption scandals.

Rafik Natsheh, head of the commission in the West Bank, denied Rashid's charges, saying he had been wanted long before his TV appearance.

Natsheh added that the PA had previously summoned Rashid for questioning, but the latter refused to comply. He said that Rashid would stand trial whether in person or in absentia for his role in the theft of public funds.

Welcoming the PA's decision to go after Rashid, several Paleostinian political analysts wondered whether other

bigwig

s would also be charged with corruption.

"The question is, how many Muhammad Rashids do we have in the Paleostinian arena?" asked analyst Nabil Batrawi.

"Where are the others who became wealthy by working in the public sector? Where are the realtors who used to take money from investors who wanted to come to Paleostine? "Where are all those who used to take bribes and extort investors?" he asked.
Posted by: trailing wife || 05/19/2012 00:00 || Comments || Link || E-Mail|| [354 views] Top|| File under: Palestinian Authority
Sri Lanka
Syria to U.N.: Border Areas Harboring Terrorists
[An Nahar] Some Lebanese areas near the Lebanese-Syrian border "have become an incubator for terrorist elements from the al-Qaeda and the

Moslem Brüderbund

organizations who are tampering with the security of Syria and its citizens," Syria's foreign ministry said in a statement addressed to U.N. chief
the ephemeral Ban Ki-moon


... of whom it can be said to his credit that he is not Kofi Annan...


.

These elements "are seeking to undermine the six-point plan of U.N. Special Envoy to Syria Kofi Annan


...Ghanaian diplomat who served as the seventh and so far the worst Secretary-General of the UN. Annan and the UN were the co-recipients of the 2001 Nobel Peace Prize for something or other that probably sounded good at the time. In December 2004, reports surfaced that Kofi's son Kojo received payments from the Swiss company Cotecna, which had won a lucrative contract under the UN Oil-for-Food Program. Kofi Annan called for an investigation to look into the allegations, which stirred up the expected cesspool but couldn't seem to come up with enough evidence to indict Kofi himself, or even Kojo...


," said the letter sent by Bashar al-Jaafari, Syria's Permanent Representative to the U.N. Security Council.

The letter claims that "arms depots" have been created in

Leb

's border areas, noting that the alleged weapons are being shipped "by sea or on planes belonging to certain countries, which are shipping arms to

Leb

with the aim of smuggling them into Syria."

The letter mentioned some incidents "confirming that terrorist groups in Syria are being supplied with arms and that

cut-throats

are being smuggled across the Lebanese-Syrian border," noting that "the offices of some charitable societies supervised by Salafist groups and the Mustaqbal


... the Future Movement, political party led by Saad Hariri...


Movement in Lebanese border areas ... have been turned into places for receiving and harboring terrorist elements from the al-Qaeda and the

Moslem Brüderbund

organizations."

Damascus
...The City of Jasmin is the oldest continuously-inhabited city in the world. It has not always been inhabited by the same set of fascisti...
added that

maimed

opposition fighters "are being treated under fake names in hospitals and dispensaries affiliated with those groups and finance by countries such as Soddy Arabia


...a kingdom taking up the bulk of the Arabian peninsula. Its primary economic activity involves exporting oil and soaking Islamic rubes on the annual hajj pilgrimage. The country supports a large number of princes in whatcha might call princely splendor. When the oil runs out the rest of the world is going to kick sand in their national face...


and Qatar."

The letter also claims that "50

cut-throats

are stationed in the town of al-Qalamoun in Tripoli


...a confusing city, one end of thich is located in Lebanon and the other end of which is the capital of Libya. Its chief distinction is being mentioned in the Marine Hymn...


under the command of Khaled al-Tanak, Khaled Hamza and Zakariya Ghaleb al-Khouli."

The letter said the alleged

cut-throats

"possess IDs carrying the stamp of the U.N. that they use to go through Lebanese army checkpoints."

Jaafari added in his letter that Colonel Riyadh al-Asaad, chief of the rebel Free Syrian Army, had "recently arrived in

Leb

to prepare for creating a Syrian buffer zone within Lebanese territory."

Posted by: Fred || 05/19/2012 00:00 || Comments || Link || E-Mail|| [362 views] Top|| File under: Govt of Syria
Syria-Lebanon-Iran
Did a WikiLeaks document doom Iranian 'Mossad agent'?
WikiLeaks may have been responsible for exposing Majid Jamali Fashi, the 24-year-old kickboxer who was hanged in Tehran on Tuesday morning after "confessing" to assassinating a nuclear scientist on behalf of Israel, a British media report said.

The Times of London reported Wednesday that a document from the US Embassy in Baku, Azerbaijan, seemingly drew attention to Fashi. The September 2009 US diplomatic document -- identified by the code 09BAKU687 -- quotes an Iranian source who was a licensed martial arts coach and trainer as describing to his American contacts pressure from the Iranian regime to train soldiers and militiamen in martial arts.

Fashi was reportedly in Baku for an international martial arts competition only days before the US Embassy document was written.

The suggestion is that the Iranian authorities identified Fashi as someone who was in illicit contact with the West on the basis of the document. He was arrested days after the publication of the document by WikiLeaks in December of 2010 and charged with carrying out the January 2010 assassination of nuclear scientist Masoud Ali-Mohammadi on behalf of the Mossad.

The British report Wednesday quotes a UK academic, Birmingham University professor Scott Lucas, speculating that the diplomatic cable may have been a critical piece of evidence or simply a pretext on which to arrest Fashi. "It could have been used as a pretext against him; to set him up as a person who could take the fall for the assassination," Lucas said.

There is nothing in the US document pertaining to Israel.

Iranian authorities claimed that Fashi admitted to travelling to Tel Aviv for training from the Mossad and funding for the killing of Ali-Mohamaddi.

Tehran has complained to Baku about its close ties to Israel, saying it suspected that Azerbaijan was allowing the Mossad to operate against Iran from its territory.
Posted by: Glinesh Craling7938 || 05/19/2012 00:00 || Comments || Link || E-Mail|| [361 views] Top|| File under:
Al-Mawlawi Denies Traveling to Syria and Having Links to Al-Qaida
[An Nahar] Detained Islamist Shadi al-Mawlawi denied the accusations against him that he belongs to the al-Qaeda terrorist organization as his release is not expected to take place any time soon, reported the pan-Arab daily al-Hayat on Friday.

Informed sources from the investigations with the detainee revealed that al-Mawlawi had also denied accusations that he had fought alongside the Free Syrian Army against the Syrian army.

He in fact denied ever having traveled outside of

Leb

.

He was also interrogated about his ties with suspected

snuffies

Qatari Abdullah Aziz al-Atiyeh and Lebanese Hamza Mahmoud Tarbey.

Al-Mawlawi said that Atiyeh had arrived in

Leb

for surgery and had proposed that they aid Syrian refugees in

Leb

.

He denied that funds had been sent to support the Syrian revolt, saying that they were aimed at solely aiding the refugees.

As for Tarbey, al-Mawalawi explained that he had purchased a mobile phone recharge card from his store.

On his ties with nabbed
Youse'll never take me alive coppers!... [BANG!]... Ow!... I quit!
suspected

bad turban

Jordanian Abdul Malek Othman Abdul Salam, al-Mawlawi said that the suspect had inquired about Syrian families that had sought refuge in

Leb

in order to provide them with aid.

He denied knowledge that Abdul Salam was linked to Al-Qaeda or any other terrorist organization.

Military Investigative Judge Nabil Wehbi had interrogated both al-Mawlawi and Abdul Salam on Thursday.

A request to release al-Mawlawi was referred on Thursday to the Military Court, with his lawyer expecting that a ruling would be issued Friday.

Military Investigative Judge Nabil Wehbi interrogated Mawlawi for around four hours, in the presence of his lawyer Mohammed Hafza who filed the release request.

Wehbi then referred the request to Government Commissioner to the Military Court Judge Saqr Saqr who will have the final say in the matter.

Saqr told al-Joumhouria newspaper in remarks published on Friday that the "appropriate decision" in al-Mawlawi's case will be taken.

Asked if the detainee can be released, he warned against jumping to conclusions in the investigation.

Al-Mawlawi's arrest on Saturday in the northern city of Tripoli


...a confusing city, one end of thich is located in Lebanon and the other end of which is the capital of Libya. Its chief distinction is being mentioned in the Marine Hymn...


by General Security agents had infuriated the city's Islamists and sparked deadly

festivities

that have left at least 12 people dead and more than 100

maimed

.

Al-Mawlawi was nabbed
Youse'll never take me alive coppers!... [BANG!]... Ow!... I quit!
on charges of belonging to a terrorist organization, but his supporters say he was targeted because of his help for Syrian refugees fleeing to

Leb

.

Posted by: Fred || 05/19/2012 00:00 || Comments || Link || E-Mail|| [348 views] Top|| File under: al-Qaeda
Syrian opposition fractures further
[Emirates 24/7] The head of Syria's main opposition council offered to resign Thursday after some members threatened to pull out of the umbrella group amid rampant infighting, striking a blow to efforts to present a united front against
Hereditary President-for-Life Bashir Pencilneck al-Assad


Oppressor of the Syrians and the Lebs...


Burhan Ghalioun said he did not wish to be a divisive
...politicians call things divisive when when the other side sez something they don't like. Their own statements are never divisive, they're principled...
figure and was ready to step down, just days after he was re-elected to a third, three-month term as head of the Syrian National Council.

``I announce my resignation as soon as a new candidate is picked, either by consensus or new elections,'' he told The

News Agency that Dare Not be Named

. ``I will continue to work to serve the revolution from my position as a member of the council.''

Fifteen months into the uprising, Syria's opposition is still struggling to overcome infighting and inexperience, preventing the movement from gaining the traction it needs to present a credible alternative to Assad. Its international backers have repeatedly appealed for the movement to pull together and work as one unit.

Since its inception last September, the Syrian National Council has acted as the international face of the Syrian revolution and served as a reference point for Western leaders when it comes to the Syrian opposition. If it

continues to tank

, it could complicate efforts for the West and others to get behind the opposition.

Ghalioun's statement came after a key activist group accused the SNC's leadership of marginalizing council members and acting alone on major decisions.

The Local Coordination Committees, a network of activists based both inside and outside of Syria, warned the SNC was drifting away from the spirit of the country's revolution and threatened to suspend its membership.

``We have seen nothing in the past months except political incompetence in the SNC and a total lack of consensus between its vision and that of the revolutionaries,'' the Local Coordination Committees, a network of activists based both inside and outside of Syria, said in a statement.

The SNC, whose leaders are largely Syrian exiles, has tried with little success to gather the opposition under its umbrella and has alienated minorities inside Syria, including the Kurds and Alawites, the tiny sect to which Assad belongs.

Some opposition figures accuse its leadership of being out of touch with reality on the ground while several prominent dissidents have already quit the SNC, calling it an ``autocratic'' organization.

In a rare acknowledgment of shortcomings, a leading figure inside the council said the group needed an overhaul and should become more inclusive.

Bassma Kodmani, a

Gay Paree

-based senior council figure, said over the telephone Thursday that the LCC concerns were ``justified and legitimate.'' She acknowledged this week's opposition meeting in Rome during which Ghalioun was re-elected for a third, three-month term as head of the SNC, was marred by the absence of several members and should have been better prepared and organised. She did not elaborate.

But Kodmani also said differences within the Syrian opposition were ``natural and healthy'' and a sign of democracy, ``otherwise we would be just like the Baath Party and the Assad regime.''

Ghalioun, a professor at the Sorbonne in

Gay Paree

who has led the council since its formation in September, has been criticized by some opposition figures of being too close to the

Moslem Brüderbund

and of trying to monopolise power.

Ghalioun ran against George Sabra, a Christian council member seen by many as a better choice to soothe concerns by Syria's religious minorities, some of whom have remained loyal to Assad out of fear for their future in case his regime collapses.

In a televised interview following his re-election, Ghalioun acknowledged divisions within the SNC and said the group was working on a new strategy.

Unlike Libya's National Transitional Council, which brought together most factions against Muammar Qadaffy
...The late megalomaniac dictator of Libya, admired everywhere for his garish costumes, funny hats, harem of cutie bodyguards, and incoherent ravings. As far as is known, he is the only person who's ever declared jihad on Switzerland...
's regime and was quickly recognized by much of the international community, Syria's opposition has no leadership on the ground and has not been officially recognised by significant powers.

A conference sponsored by the Arab League


...an organization of Arabic-speaking states with 22 member countries and four observers. The League tries to achieve Arab consensus on issues, which usually leaves them doing nothing but a bit of grimacing and mustache cursing...


in Cairo to help unite the disparate opposition was cancelled this week, largely because of infighting between various groups.


Posted by: Fred || 05/19/2012 00:00 || Comments || Link || E-Mail|| [360 views] Top|| File under: Govt of Syria
Turkish PM calls for up to 3,000 UN observers for Syria
[Al Ahram] Turkish Prime Minister Recep Tayyip Erdogan urged the United Nations


...When talk is your weapon it's hard to make yourself heard over the sound of artillery...


on Friday to boost the number of military observers in Syria to far more than a planned total of 300.
"Three hundred observers will not be enough ... maybe 1,000, 2,000 or even 3,000 observers are required in Syria," Erdogan told journalists on a visit here.

"Syria's entire territory has to be covered with observer missions for everybody to know what is going on, when and where," he added after talks near Varna with his Bulgarian counterpart Boyko Borisov and visiting Qatari Prime Minister Sheikh Hamad bin Jassem al-Thani.

"Our biggest concern is that, unfortunately, the plan of (UN-Arab League


...an organization of Arabic-speaking states with 22 member countries and four observers. The League tries to achieve Arab consensus on issues, which usually leaves them doing nothing but a bit of grimacing and mustache cursing...


special envoy for Syria Kofi) Annan is not yet active, it is not being implemented," he added, noting that he and his interlocutors had "overlapping" views on the subject.

Between 250 and 270 UN military observers out of a planned 300 are now in Syria monitoring a cessation of hostilities that began on April 12 but has barely held, with government and opposition groups continuing attacks.

Reiterating a call for the killings in Syria to end, Sheikh Hamad called the situation there "frustrating."

"We are waiting to see how Annan will manage to enforce his mission," he added.

"My brother al-Thani and I, we have been enjoying mutual relations with (Syrian President) Bashir al-Assad. ... We were friendly," Erdogan also noted.

"But if you become a tyrant upon your own people, we cannot keep on supporting you."

Posted by: Fred || 05/19/2012 00:00 || Comments || Link || E-Mail|| [327 views] Top|| File under: Govt of Syria
Who's in the News
31
[untagged]
5
Govt of Syria
4
al-Qaeda
3
Taliban
3
Arab Spring
2
Palestinian Authority
2
al-Qaeda in Pakistan
2
Govt of Pakistan
1
Hezbollah
1
Pirates
1
al-Qaeda in Iraq
1
al-Shabaab
1
Fatah al-Islam
1
Govt of Iran
Bookmark
E-Mail Me
The Classics
The O Club
Rantburg Store
The Bloids
The Never-ending Story
Thugburg
Gulf War I
The Way We Were
Bio
Merry-Go-Blog
Hair Through the Ages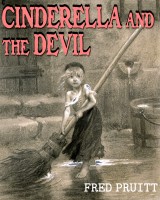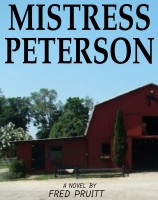 On Sale now!


A multi-volume chronology and reference guide set detailing three years of the Mexican Drug War between 2010 and 2012.

Rantburg.com and borderlandbeat.com correspondent and author Chris Covert presents his first non-fiction work detailing the drug and gang related violence in Mexico.

Chris gives us Mexican press dispatches of drug and gang war violence over three years, presented in a multi volume set intended to chronicle the death, violence and mayhem which has dominated Mexico for six years.
Click here for more information


Meet the Mods
In no particular order...


Steve White
Seafarious
Pappy
lotp
Scooter McGruder
john frum
tu3031
badanov
sherry
ryuge
GolfBravoUSMC
Bright Pebbles
trailing wife
Gloria
Fred
Besoeker
Glenmore
Frank G
3dc
Skidmark
Alaska Paul



Better than the average link...



Rantburg was assembled from recycled algorithms in the United States of America. No trees were destroyed in the production of this weblog. We did hurt some, though. Sorry.
3.235.75.174